Miami
With world-class hotels, an innovative culinary scene, and eclectic and lively nightlife – not to mention white sands and crisp blue skies – Miami is a city that thrums with culture, soul, and energy. Our Miami office keeps members on the inside track, and with easy access to Fort Lauderdale, Palm Beach and Naples, we can connect and inspire members across Southern Florida.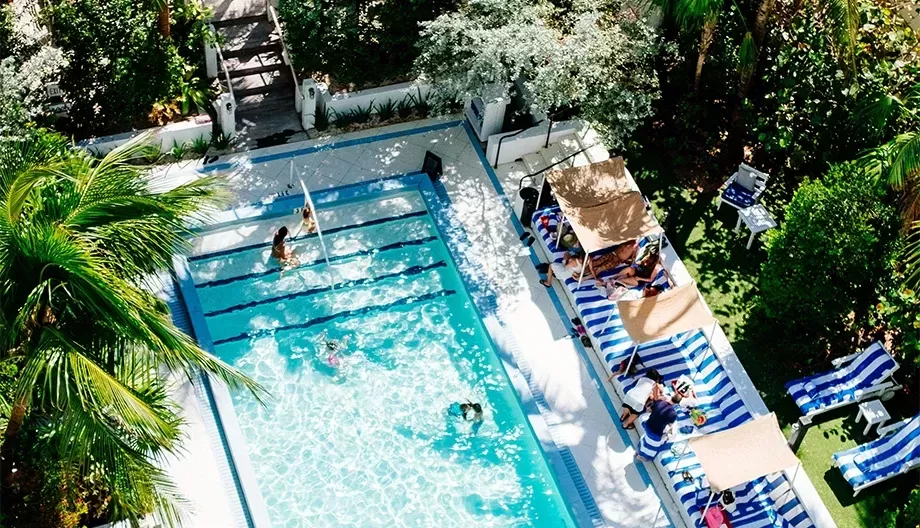 Adventure and diversity
From the nightlife of South Beach to the authentic Cuban flavours of Little Havana, Miami's diverse neighbourhoods offer something for everyone. Quintessentially's Miami office has a team of multi-talented and multi-lingual experts who know the city inside out: we've been connecting members to cultural happenings, new openings, and the finest dining experiences in Miami for over 15 years.
Whether you're visiting with family or friends or need support for a business trip or special occasion, our team is on hand to save you time and connect you to the things you love most. If art is your passion, don't miss the chance to visit Miami during Art Basel Miami Beach, the annual art fair which sees world-renowned exhibitions, cutting-edge artists, and fantastic events descend on the city. As Art Basel's official VIP Concierge Partner, Quintessentially can tap you into all the extraordinary art experiences and support you with restaurant bookings, hotel recommendations and nightlife access.
Languages spoken: English, Spanish, French, Arabic, Hebrew.
Lauren Wilt
CEO Quintessentially USA
'Miami is a destination for lovers of art, design, shopping, food, and adventure, and at Quintessentially, we pride ourselves in showing our members the very best of this diverse, glamorous, and beautifully chaotic city.
With so much to explore, Miami can be difficult to navigate, but Quintessentially makes it easy, offering a curated guide of what to see and do and where to eat, sleep, play and relax. Whether you're looking for tickets to see Messi at Inter Miami, a tailor-made shopping experience in the Design District, a downtown birthday celebration, cocktails with a view, or the best massage in the city – Quintessentially's Miami team has all the local expertise and access members need.'
How we've helped our members
'I'm very impressed with how the company has adapted throughout the pandemic. I've come to rely on my lifestyle manager as a backstop for just about anything that creates difficulty for me. He is exceptionally talented, courteous, professional, diligent – and so efficient and fast to respond. He arranged to bring holiday joy to my elderly, disabled mother, who has been alone in upstate New York for nearly a year, by finding a speciality service to decorate the exterior of her home for Christmas and put up a tree, which she hasn't been able to do for years.'
– Quintessence member, Washington D.C.
'The trip was amazing, and we have memories to last us a lifetime! I loved how everyone in your team came together and was able to take a huge pressure off me. Thank you for all your care and dedication.'
– Dedicated member, Los Angeles
'I wanted to express our gratitude for all of your help with our trip to D.C. We're super excited and wouldn't have been able to put it together without all of your advice.'
- Dedicated member, New York
'My Lifestyle Manager Lily has been a rock star and is doing a fantastic job! Her follow up, responsiveness, attention to detail, and proactivity has been terrific.'
- Dedicated member, New York