From plan-ahead special meals to pop-in bar snacks, dining in central London's Soho neighbourhood offers something for everyone. Here's our list of the top 10 restaurants we love and have returned to time and again.
Miznon

The sister location to restaurants in Tel Aviv, Paris, New York, and more (there is one in Notting Hill, too), Miznon comes courtesy of Israeli chef Eyal Shani. We loved everything we ate from the menu: specializing in pitas stuffed with a wide range of ingredients, each is flavour-packed and incorporates seasonally fresh produce. Casual and somewhat eccentric, the restaurant oozes personality, complementing the cuisine.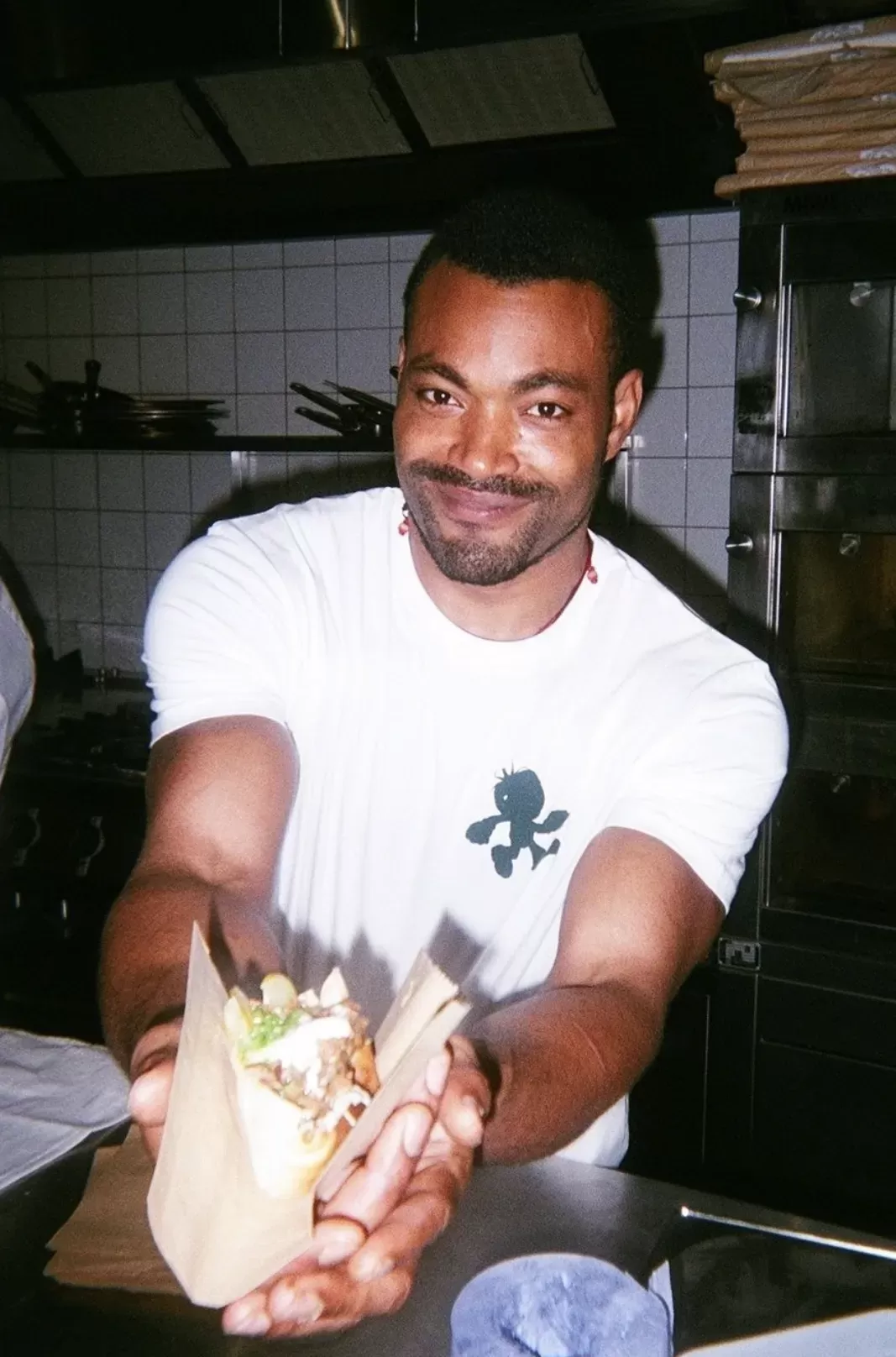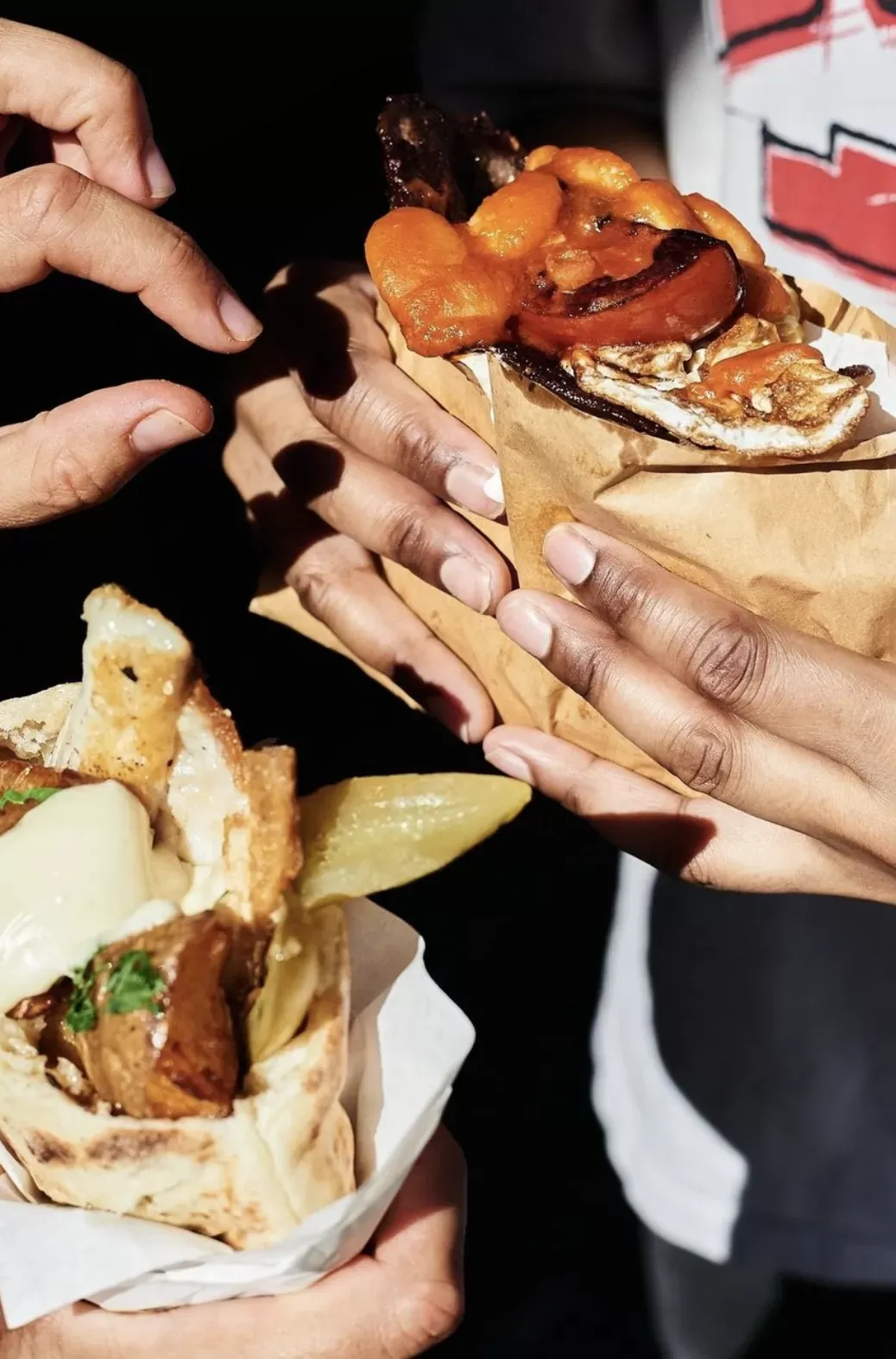 8 Broadwick Street, W1F 8HW
Speedboat Bar

The somewhat playful sensibility of Speedboat Bar should not be misconstrued: the food is serious. Inspired by the restaurants in Bangkok's Chinatown, it has vibrant interiors and a loud, pulsing atmosphere. A changing menu features a mix of noodles and stir-fry dishes; we loved the prawn ceviche appetizer. The cocktails are especially good, so make sure to visit the bar upstairs, which has a pool table – perfect for a pre-meal cocktail. The King Colada will make you feel as if you're on holiday…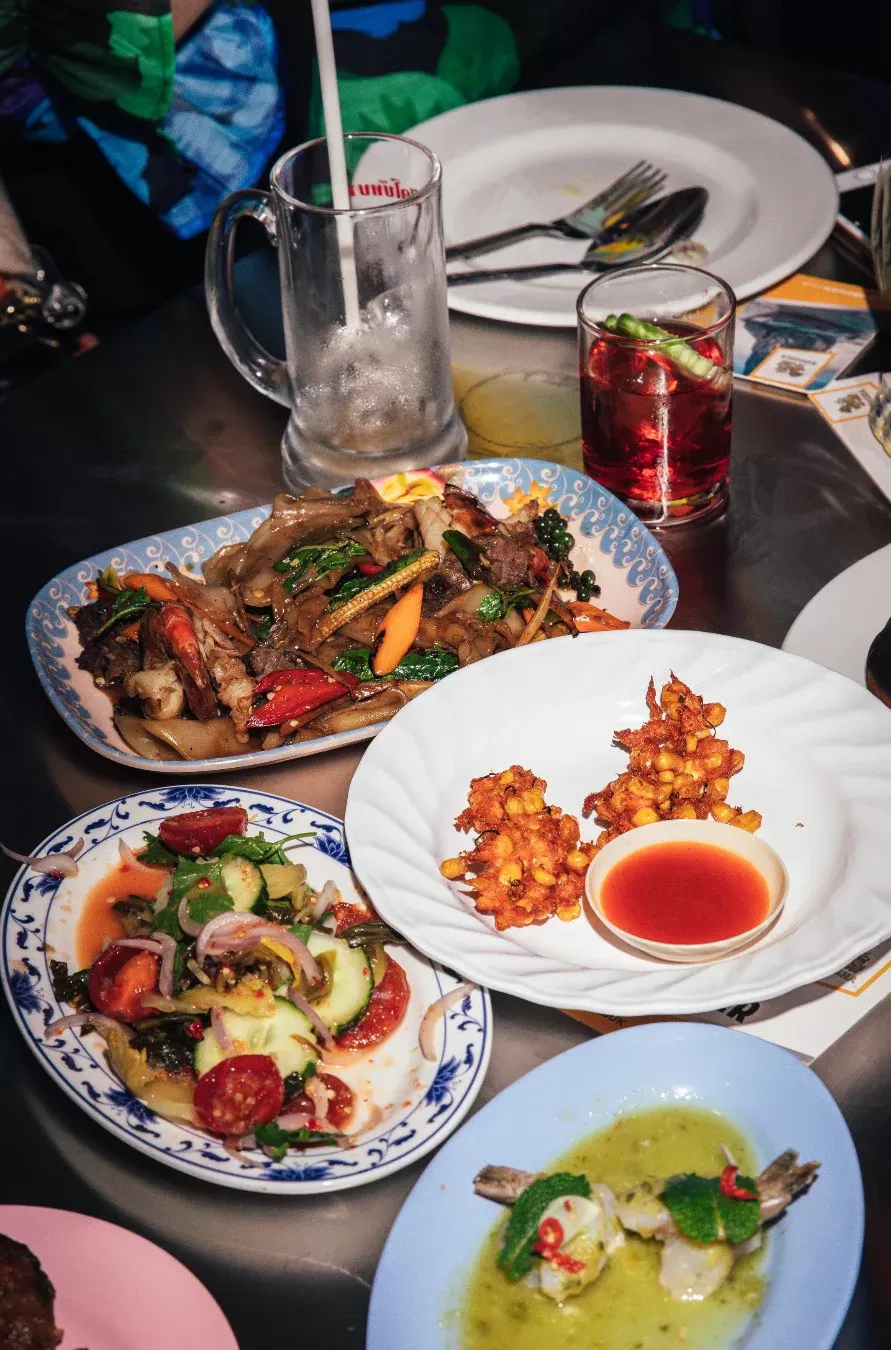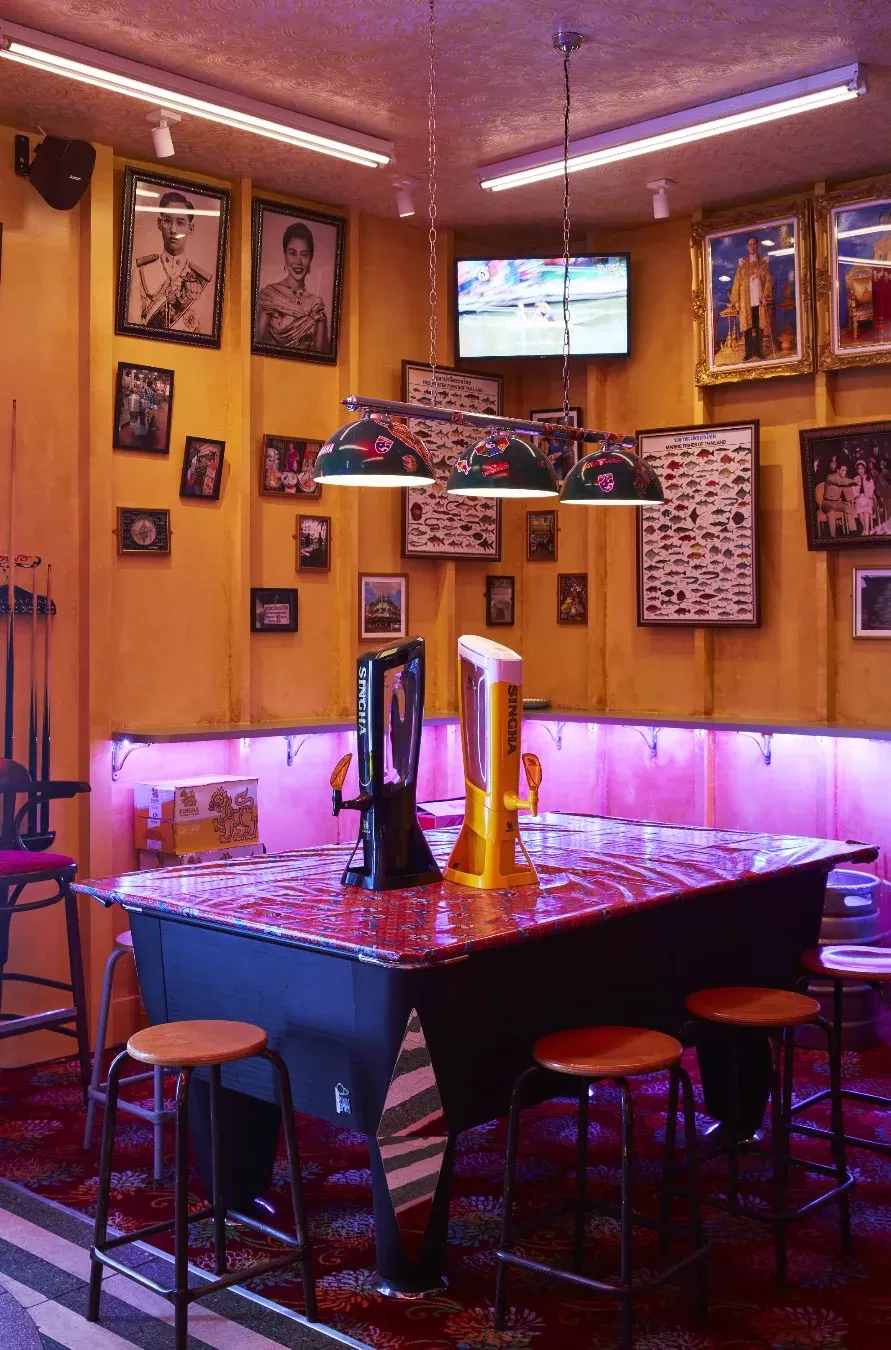 30 Rupert Street, W1D 6DL
Dean Street Townhouse

From the Soho House Group, Dean Street Townhouse is a hotel and an all-day dining space. Wrapped up in the nostalgia of its Georgian origins, the décor is classic and features red leather banquettes and dark wood for a warm, convivial ambience. Featuring locally-sourced British cuisine with weekly specials, the simple yet deliciously wholesome cooking is enhanced by the comprehensive cocktail list, served from the long bar with long-hanging lamps – an undeniable hotspot.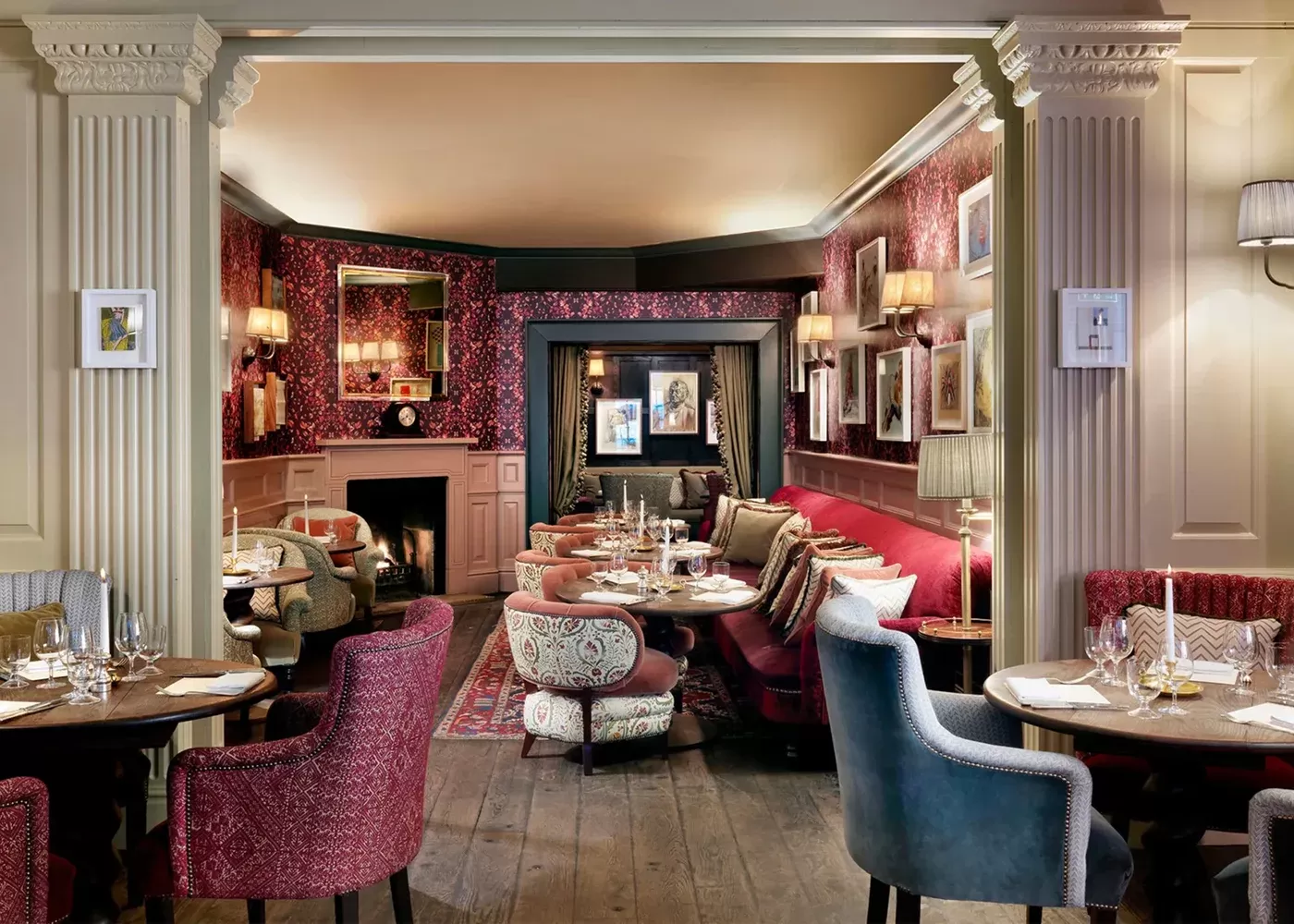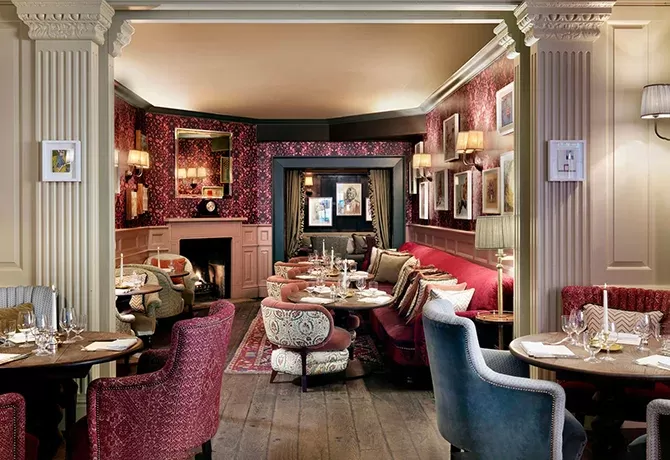 69-71 Dean Street, W1D 3SE
Evelyn's Table

This intimate dining experience is shared amongst just 12 guests seated at the counter of this intimate Soho restaurant below The Blue Posts. Led by head chef James Goodyear, expect to enjoy an array of dishes that focus on British produce and ingredients. Artfully prepared small plates define this meal; however, it doesn't come with the same pretentiousness many fine dining experiences might. The atmosphere is light and joyous – don't miss the incredible wine pairings.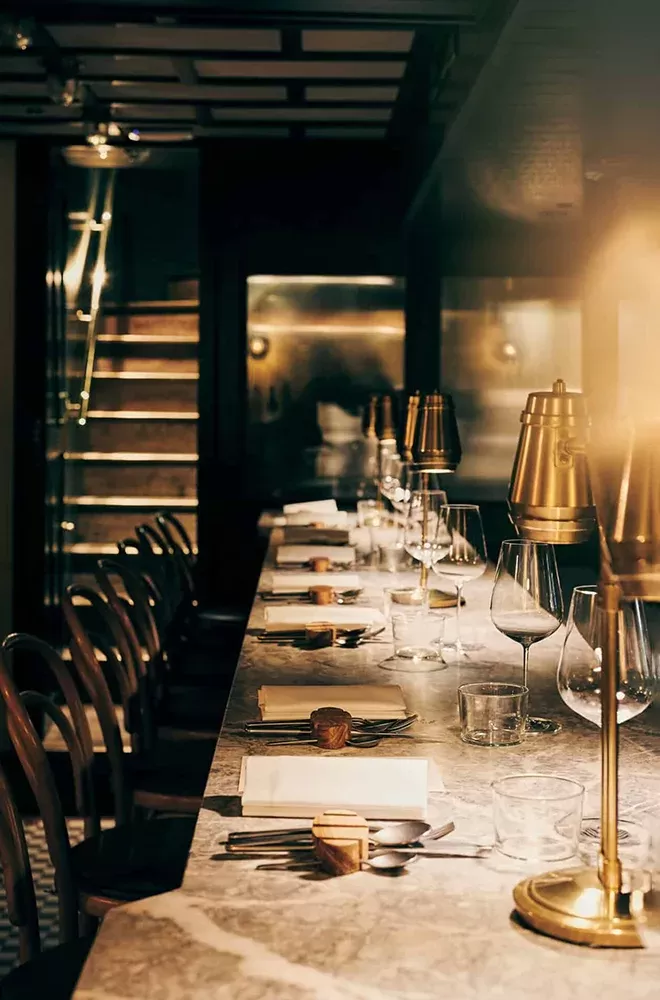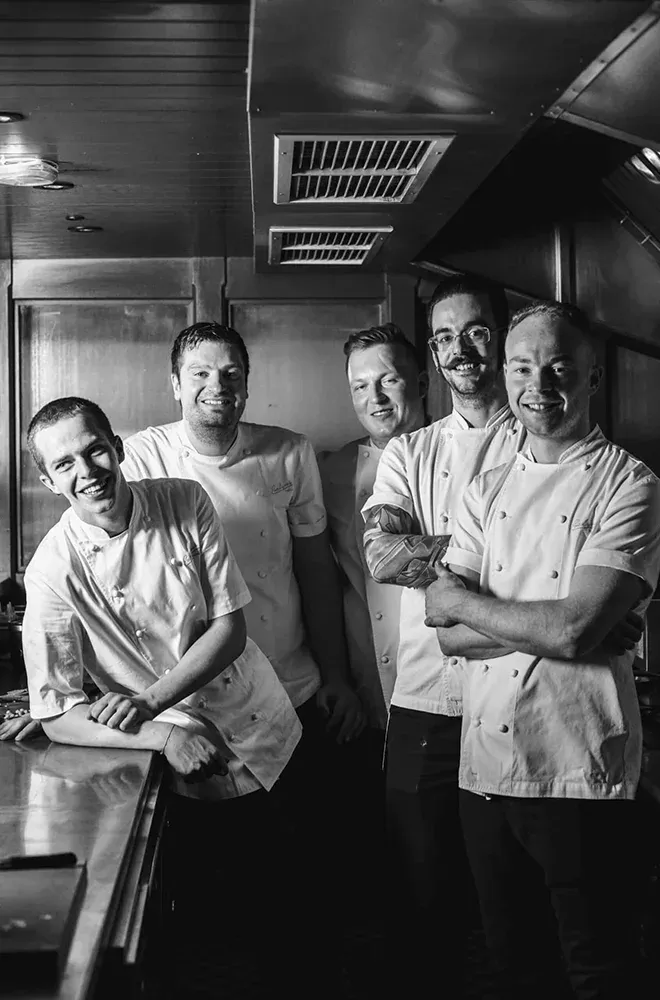 28 Rupert Street, W1D 6DJ
The Palomar

The Palomar has been a destination since it first opened, and nothing has changed: incredible consistency means guests can expect the same delicious food every time. The London location of a chain from Jerusalem, the food is Israeli and Middle Eastern with a Mediterranean touch. Each bread is baked fresh daily and is prime for scooping up the delicious dips. Dine at the bar for a convivial experience; much like restaurants in NYC, the bar here welcomes solo diners with a bit of chat and atmosphere.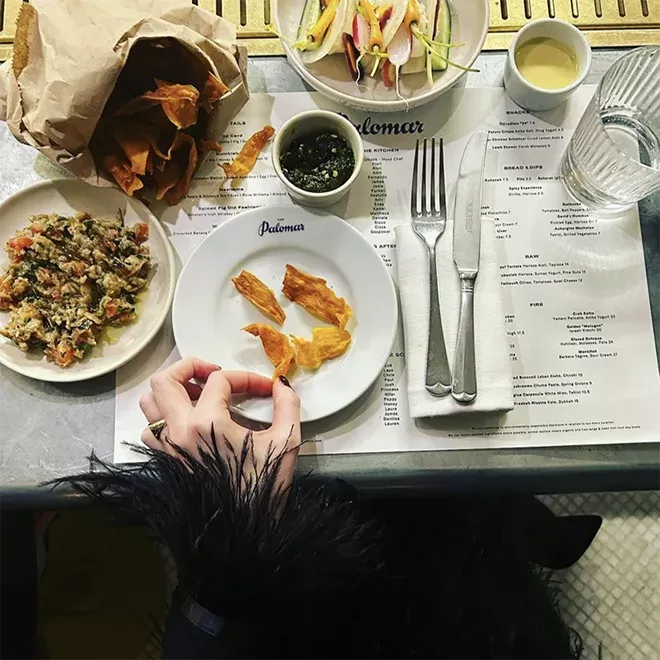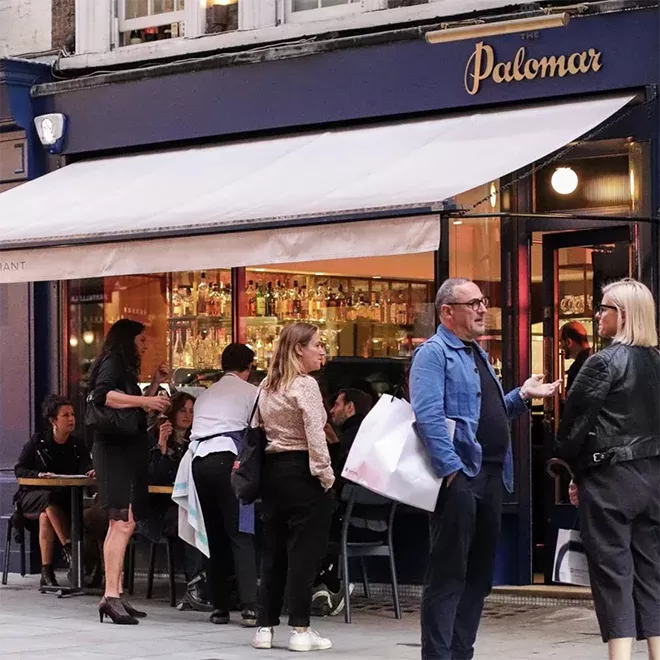 34 Rupert Street, W1D 6DN
Bocca di Lupo

Long beloved, Bocca di Lupo offers chic interiors in which to enjoy delicious trattoria-style Italian food. The menu is defined by course and type of food, but each dish also nods to its provenance. This type of conscious dining is well-received – begin in Rome with a selection of fritti, then travel to Sicily for some crudi, make a quick stop in Puglia for some pasta and conclude in Tuscany with a steak. Even the well-curated desserts span the country, as does the caffè and of course, the wines.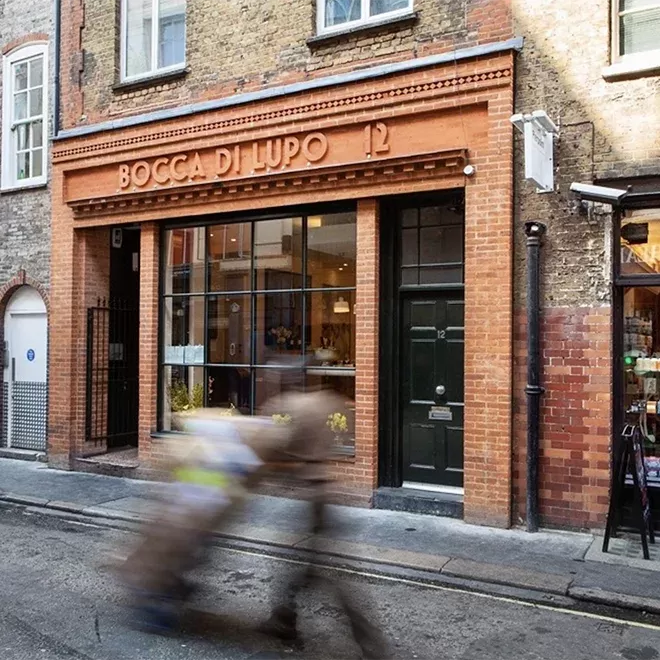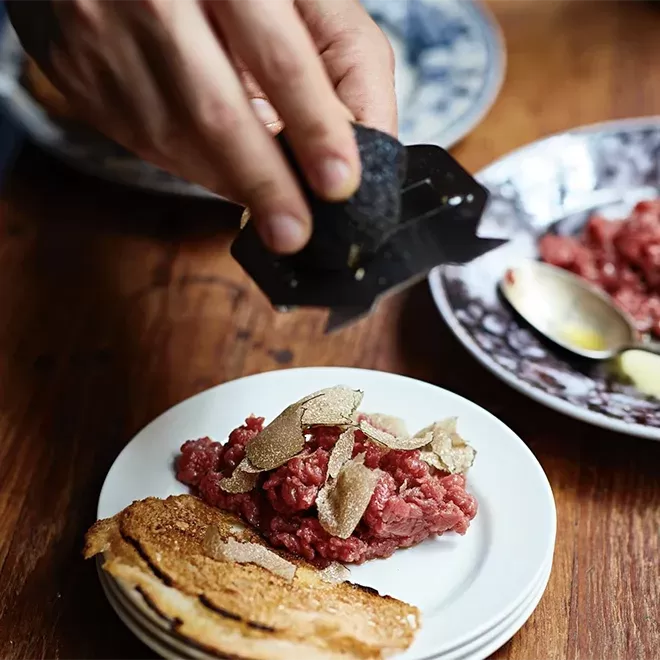 12 Archer Street, W1D 7BB
Temper

The focal point of Temper is the central fire pit, which is fitting as this is where most of the magic happens. It is somewhat theatric but also inherently practical: guests can watch chefs cooking their meals. Much of the menu veers toward smoky flavours, which means Spain, Mexico and South America inspire many dishes. We love this influence – wood-roasted sea bass is accompanied by tortillas, and bread comes with a side of chimichurri. Touches such as this make dining at Temper genuinely unique. The food is unforgettable.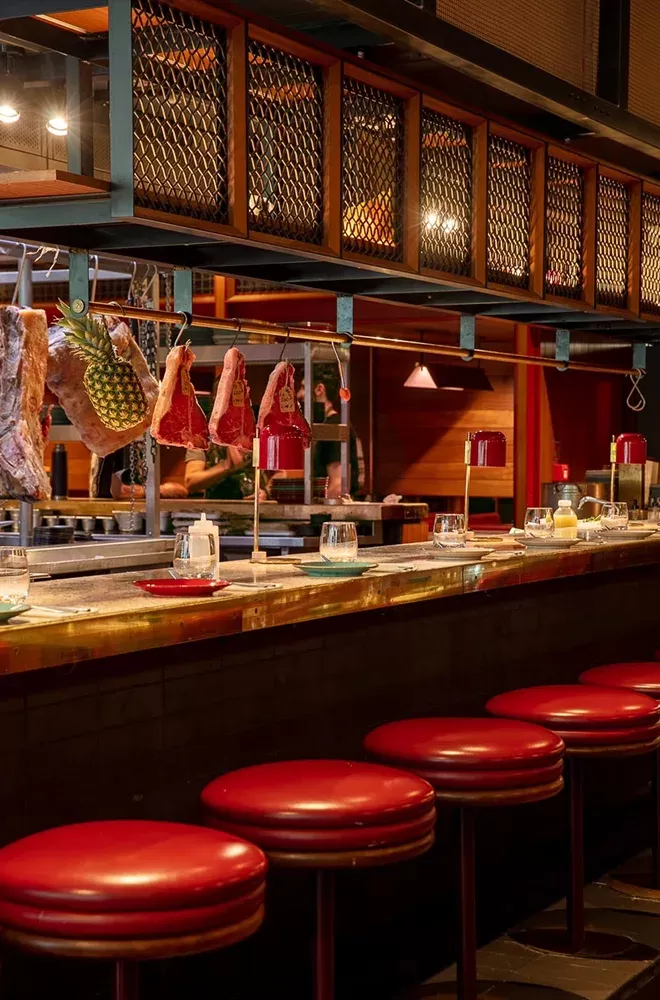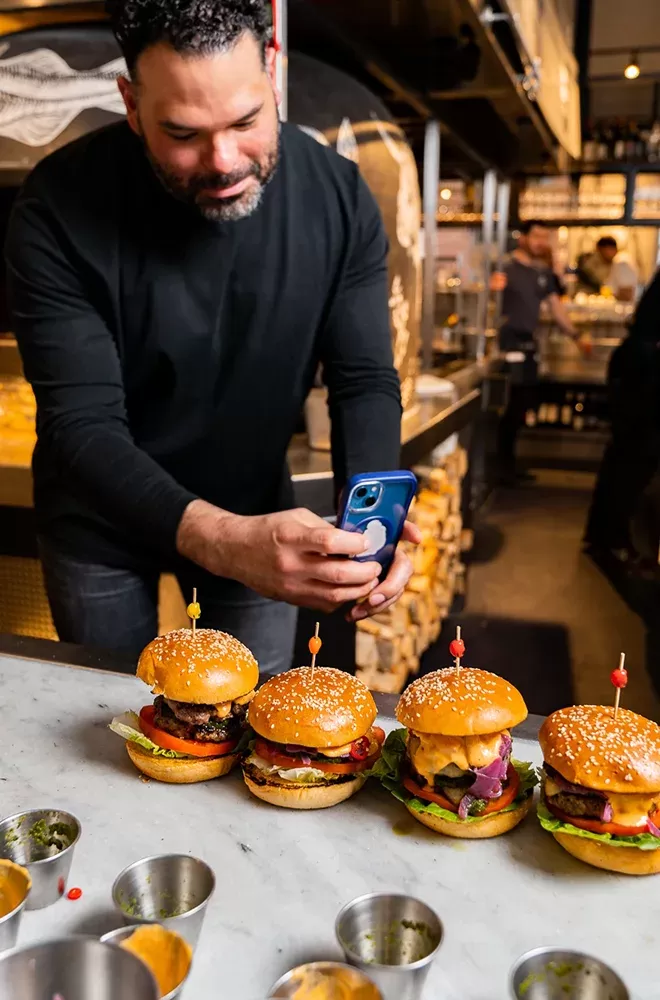 25 Broadwick Street, W1F 0DF
Quo Vadis

This Soho institution is a historic members' club that serves consistently appealing regional British fare. The illustrated menu is a draw in and of itself, and its playful sensibility is reflected throughout the restaurant. Much of the food is somewhat 'old fashioned' – for example, expect to encounter ingredients like smoked eel and rich cheeses like stilton. It's not the time to skip dessert. The comprehensive pudding selection is always on point; particularly, the pistachio meringue with rhubarb and custard offers a new take on the classic Eton mess.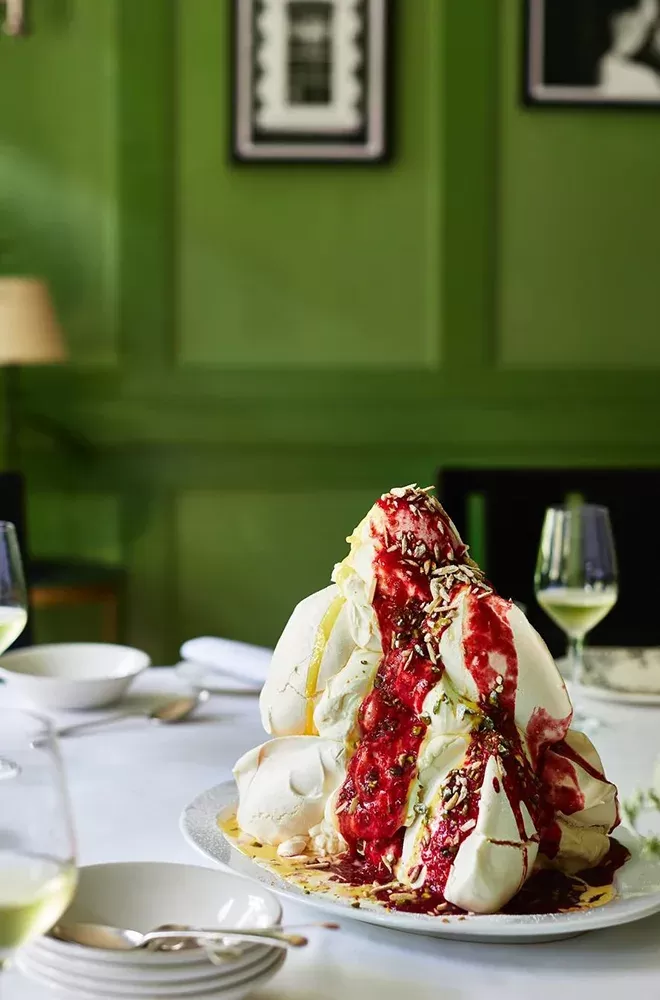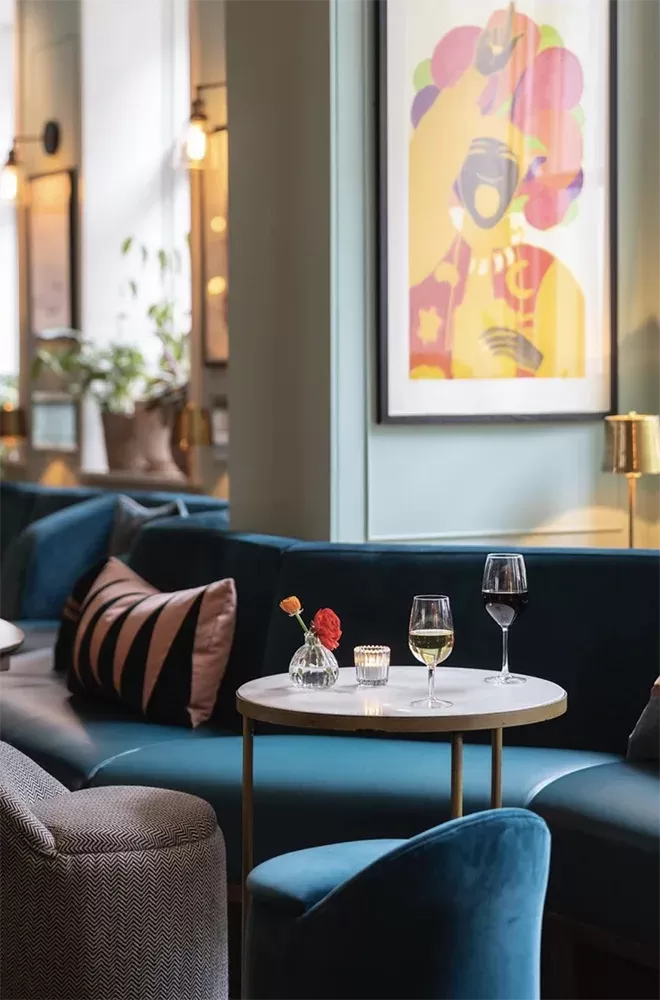 26-29 Dean Street, W1D 3LL
Rita's

Since opening, Rita's has taken Soho by storm, an unexpected addition to the London dining scene. The menu and service can be a bit hit-or-miss – but ultimately, that's somehow part of the charm. The latest of several dining projects by chef Gabriel Pryce and his partner Missy Flynn, the menu features disparate food options that compile to form a 'greatest hits' of different global cuisines. It changes frequently, so you never know what you'll get; recently, we loved the buffalo wings and spiced chocolate pie dessert.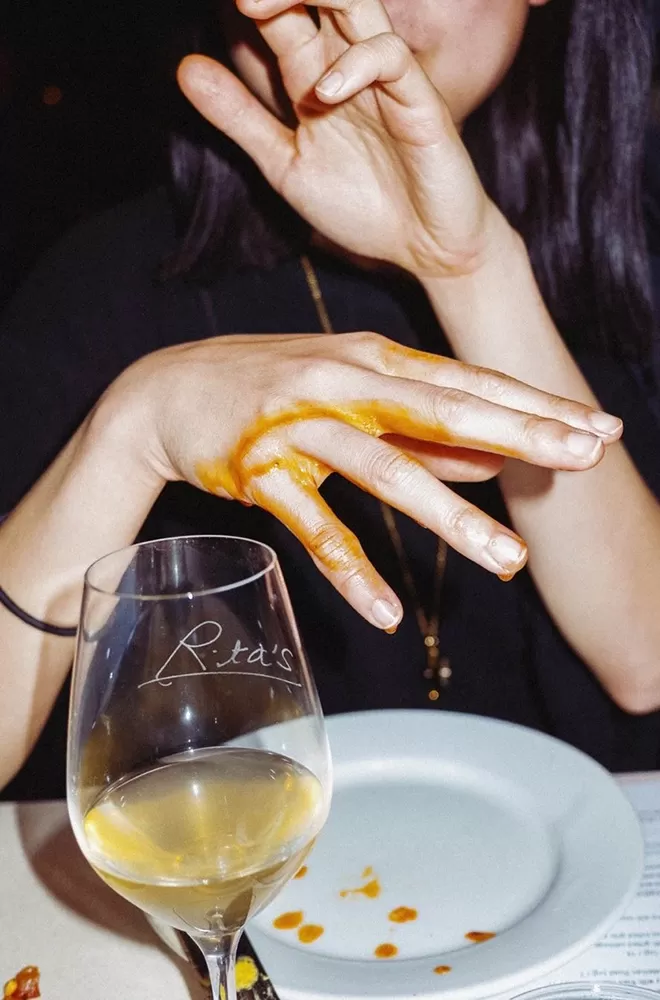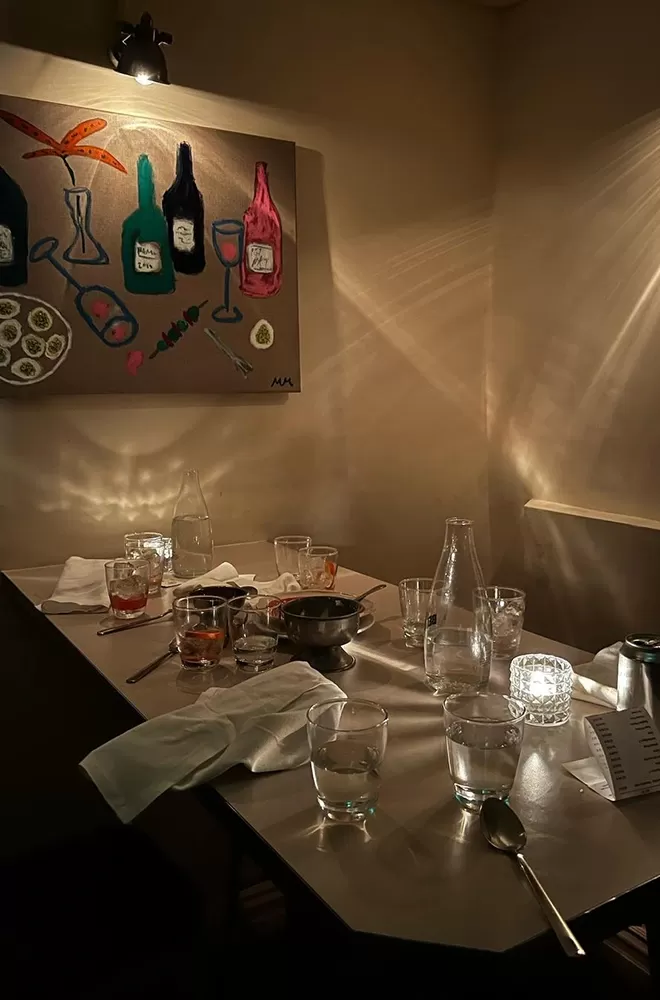 49 Lexington Street, W1F 9AP
Hoppers

Named after a Sri Lankan breakfast dish, Hoppers is another London mini-chain that consistently impresses across its three locations. The environs are casual, but the food is nothing of the sort. Considered and complex, the layers of spice are like a party for the taste buds. The bone marrow varuval is somewhat of a cult dish, and with good reason – rich and rife with flavour, we could eat it again and again. The dosas are delicious as well and the ideal complement to the chutney offerings.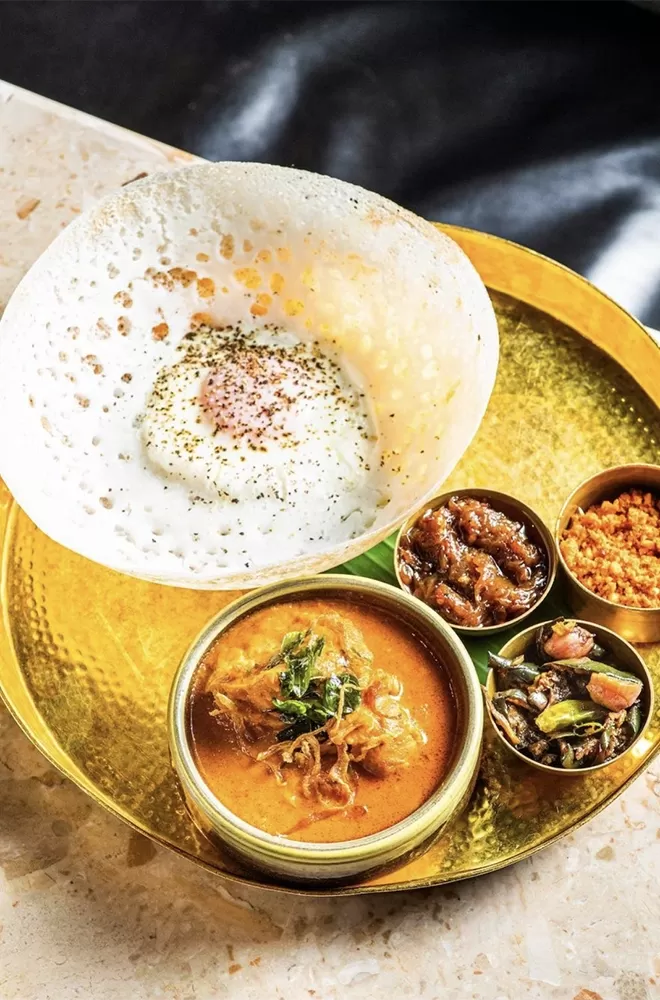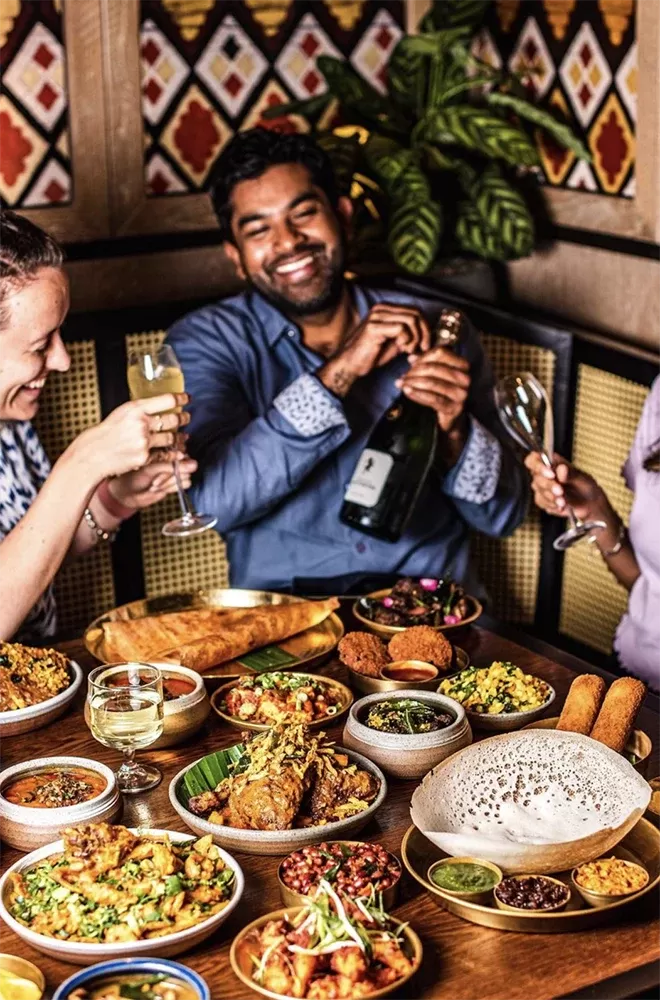 49 Frith Street, W1D 4SG
You've got good taste. We've got the specialist knowledge. As a Quintessentially member, you have a priority seat at every Michelin-starred restaurant, speakeasy cocktail bar, and chef's table experience – anytime, anywhere. Click here to discover membership.