One of central London's premier neighbourhoods for superb dining, we are especially partial to Fitzrovia – it's Quintessentially's London home. We're spoiled with many great places to eat, drink, and wile away the hours… Here is our list of the top ten we turn to over and over again.
Lisboeta
A personal restaurant from proprietor and chef Nuno Mendes, Lisboeta is his 'love letter' to Lisbon. Inventive and unique, this is a side of Portuguese food that many have not yet experienced: expect dishes based on family recipes and twists on food Mendes himself enjoyed as a child growing up in the city. The excellent wine list features almost entirely Portuguese wines.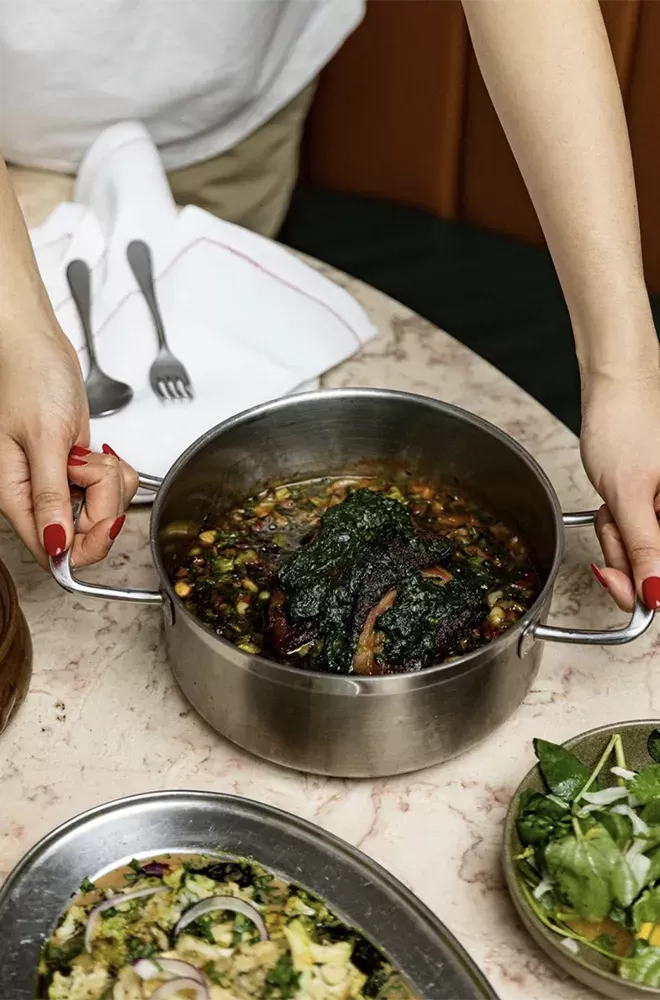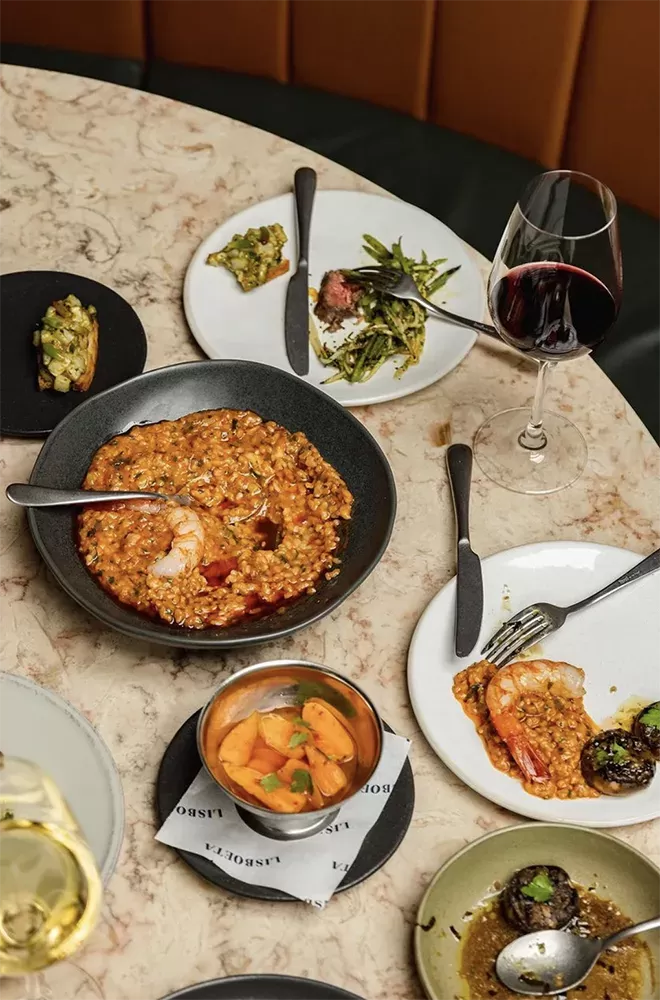 30 Charlotte Street, W1T 2NG
Meraki
One of three restaurants in this mini group, Meraki serves delicious Greek food amongst an elegant ambiance. The contemporary feel of the space allows the food to shine; diners can expect fresh Mediterranean dishes with seasonally informed ingredients and creative presentations. The extensive mezze selection is the way to go if dining with a group – we especially loved the grilled artichokes and taramasalata.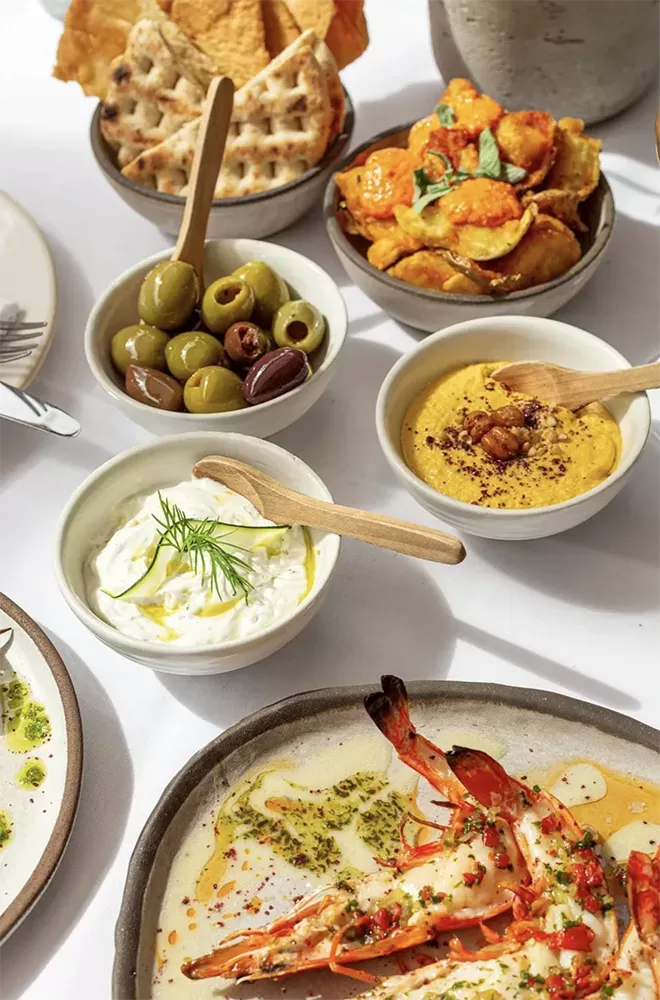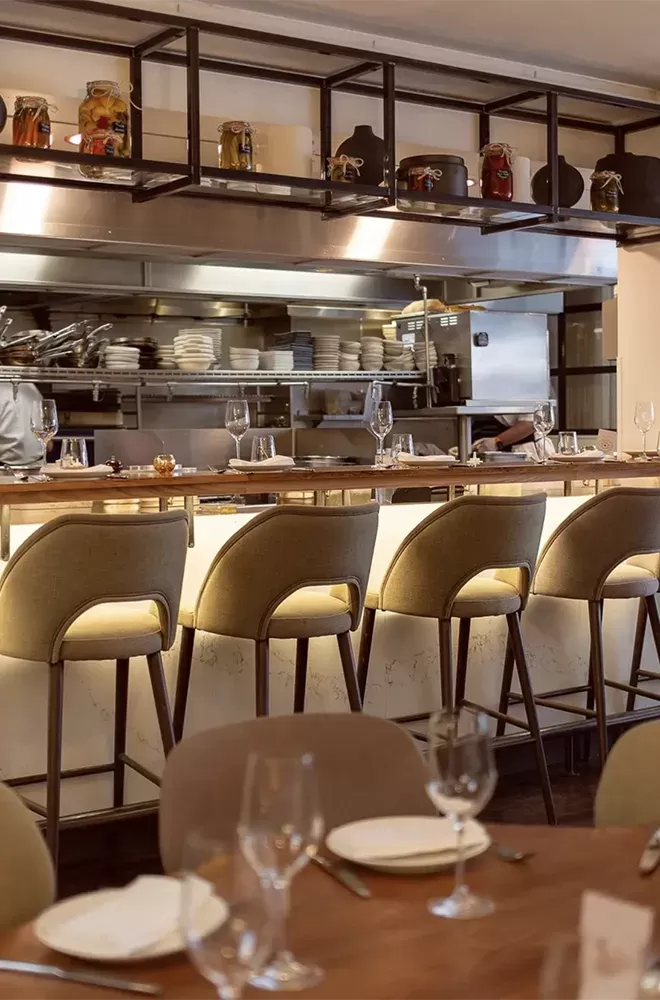 80-82 Great Titchfield Street, W1W 7QT
Six By Nico

Offering a unique dining concept that features a creative six-course tasting menu that cycles every six weeks, this chain of restaurants never ceases to amaze – the current menu, Once Upon a Time: Chapter 2, was inspired by iconic children's stories. Aiming to keep diners engaged and discovering new flavours, proprietor Nico Simeone personally imagines each menu, which is then executed by the various Six By Nico locations. Somewhat fast food meets fine dining, it is definitely a one-of-a-kind experience.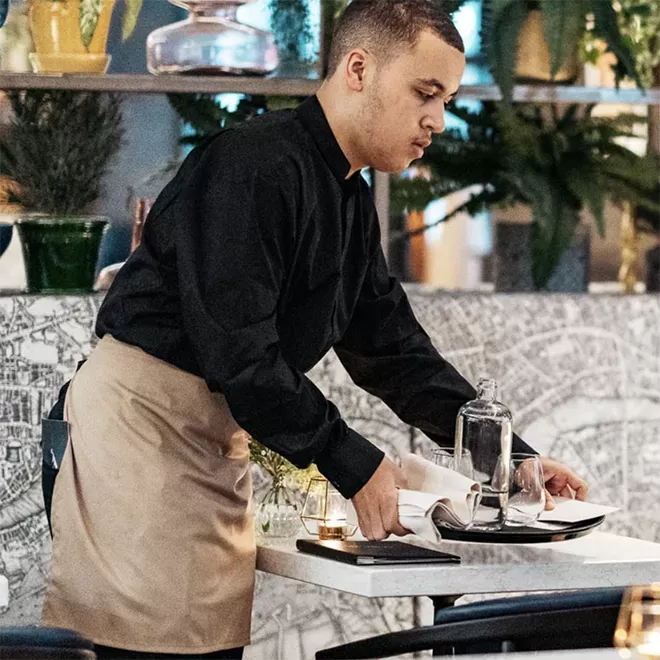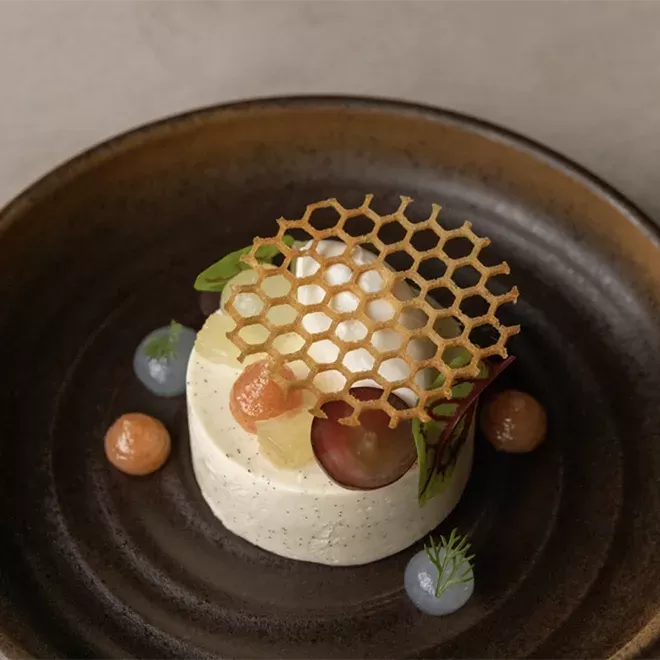 41 Charlotte Street, W1T 1RR
Lima
The petite but characterful dining room at 10-year-old Lima is an ideal host for the contemporary Peruvian cuisine on offer. Recipient of a Michelin star, the vibrant cuisine pairs British produce with South American ingredients and recipes for a unique and delicious menu. For the best experience, try the tasting menu – a veritable journey through the country with its myriad culinary influences. The desserts are especially good; recently, we loved the Plantain Tart.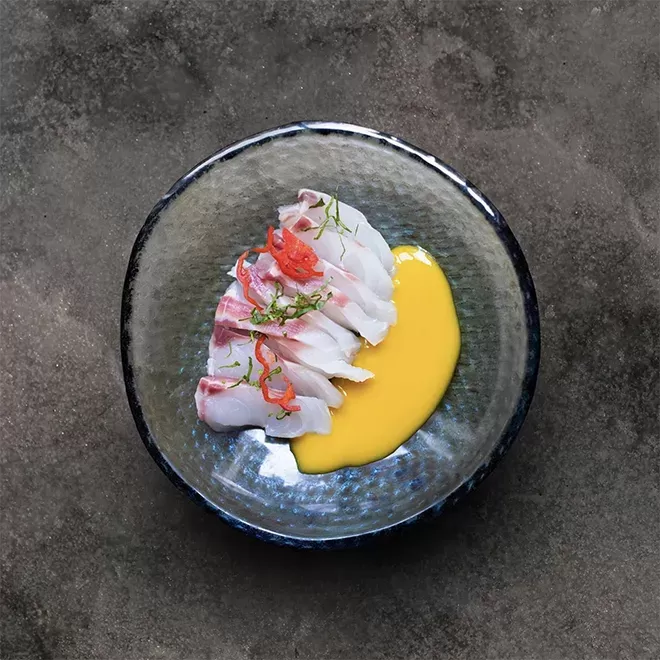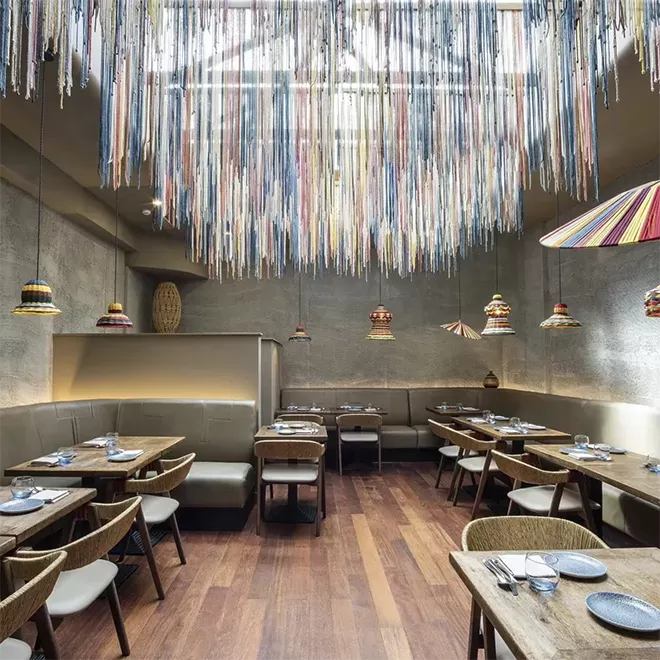 31 Rathbone Place, W1T 1JH
Kitchen Table
Featuring just 19 seats around a U-shaped table, the two-Michelin-starred Kitchen Table is quite literally that. The immersive dining experience centres guests in action with the open kitchen in full view, while the unique table shape encourages interaction amongst the guests. Featuring an evolving seasonal tasting menu focusing on independent suppliers and hyper-fresh flavours, don't miss the drinks options for which Chef James Knappett is known: we recommend the Champagne pairing for a decadent, nonpareil evening.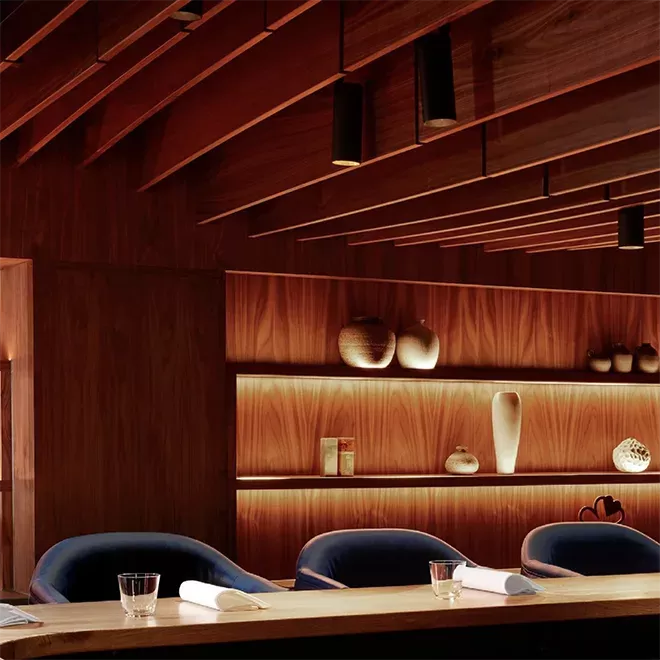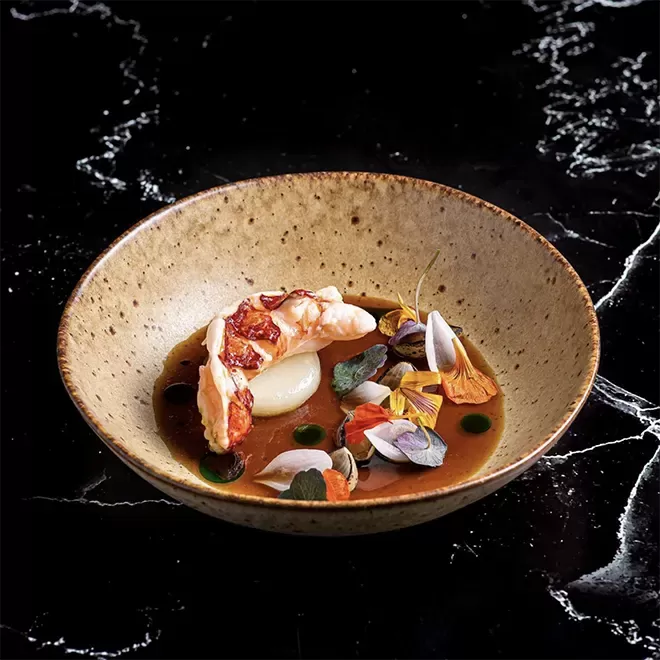 70 Charlotte Street, W1T 4QG
Clipstone
Simultaneously relaxed and elevated, Clipstone is well-regarded for its modern European cuisine and seasonal British produce. Showcasing simple and minimalist food that lets the ingredients shine expect broad appeal and plenty of dishes that encourage sharing – this is a neighbourhood restaurant, after all. Explore the comprehensive wine list, chat with the friendly staff, and stay a while. Clipstone is the perfect place to let an evening linger.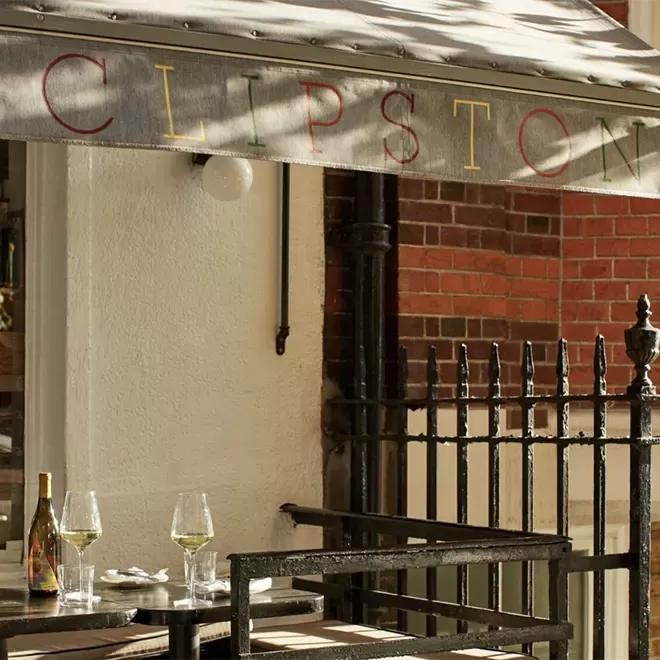 5 Clipstone Street, W1W 6BB
Portland
Portland is accessible Michelin-starred fine dining, served in a more relaxed and unpretentious atmosphere. Focusing on the food instead of the typical markers of an elevated dining experience, the kitchen's attention to detail indeed shows. Each dish features a subtle touch that elevates it completely, rendering it unforgettable. Billing wine 'as important as food and service', the extensive list includes options at many price points and hard-to-find bottles made available through their relationships with vintners – they are one of just six global restaurants that work directly with Chateau d'Yquem, offering three vintages by the glass.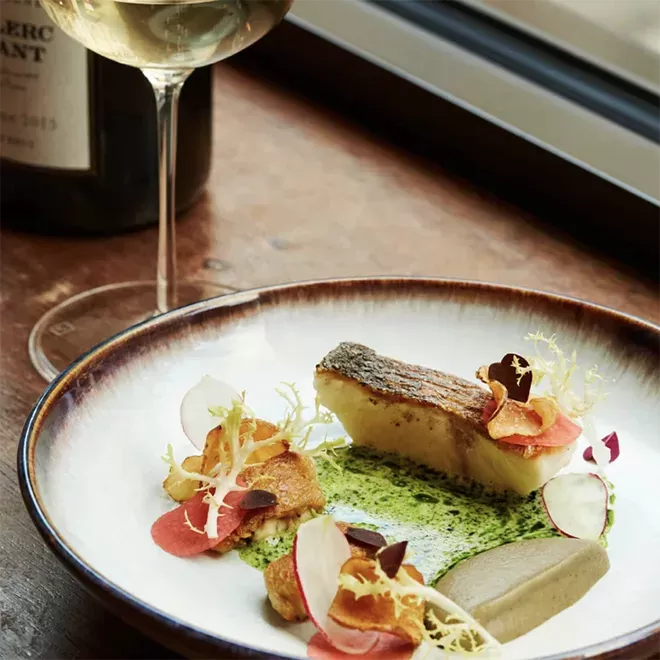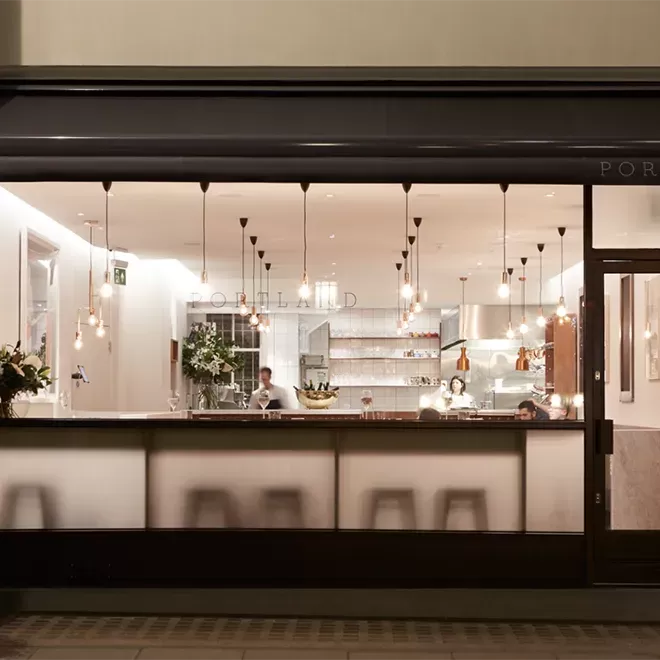 113 Great Portland Street, W1W 6QQ
The George
An 18th-century, Grade II-listed pub, The George is a beautiful drinking destination – it need not have such excellent food. Fortunately, however, it does. Serving the pub menu of dreams, everything is executed perfectly, and the menu offers enough variety that there's something for everyone to enjoy. The perfect spot for a cosy weeknight dinner or a long and languorous roast come Sunday; this is the kind of pub you wish was in your neighbourhood.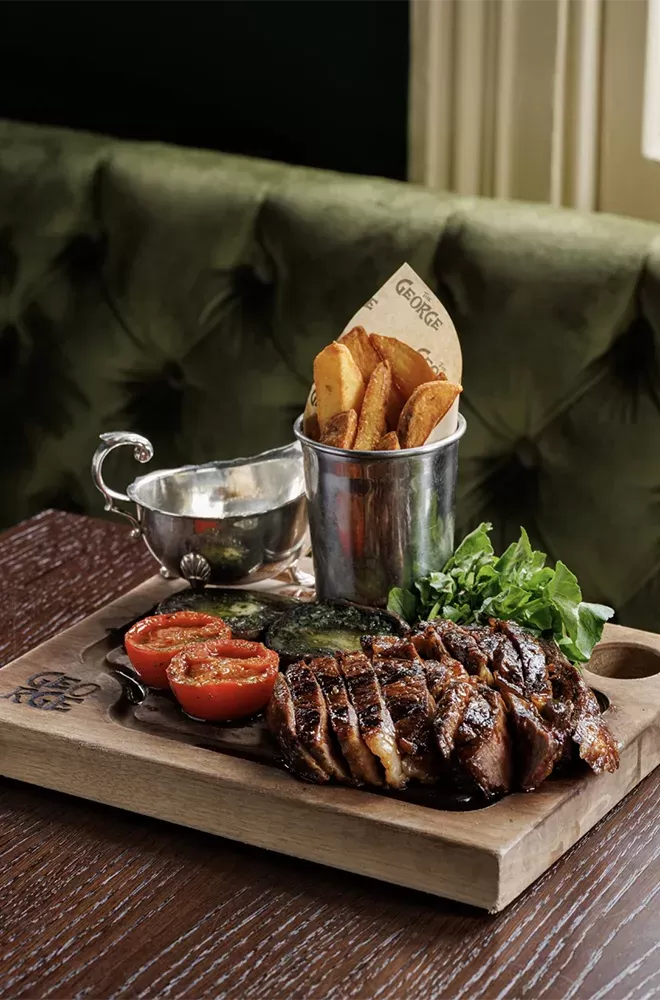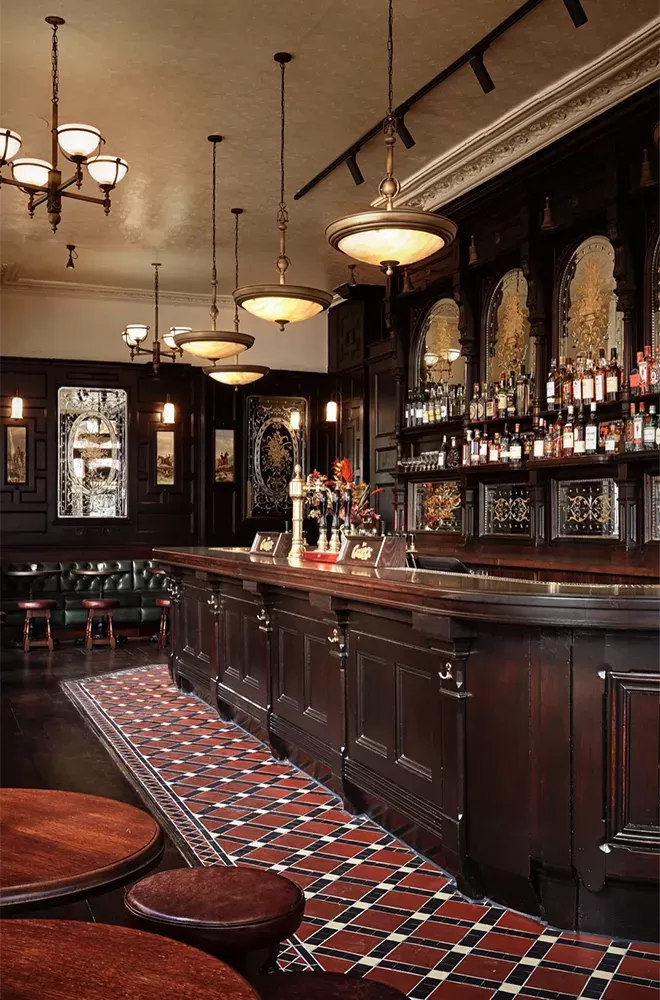 55 Great Portland Street, W1W 7LQ
Norma
Located within an inviting townhouse, Norma celebrates Italian hospitality and the varied inspirations of Sicilian cuisine. Upscale and stylish, the two-floor dining area is warm and welcoming; expect an extensive antipasti selection, citrus accents, fresh seafood, and several pastas. We love sharing a selection of snacks and antipasti with one of their signature spritzes, followed by signature Pasta alla Norma and the whole fish, paired with a crisp Etna Bianco – this meal is designed to take you on holiday without leaving London.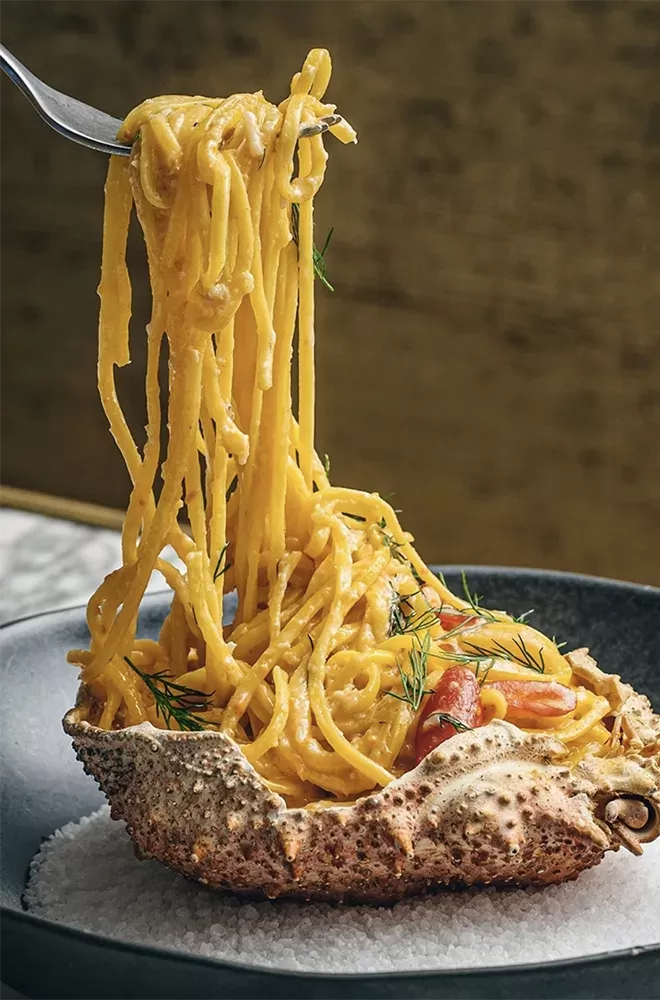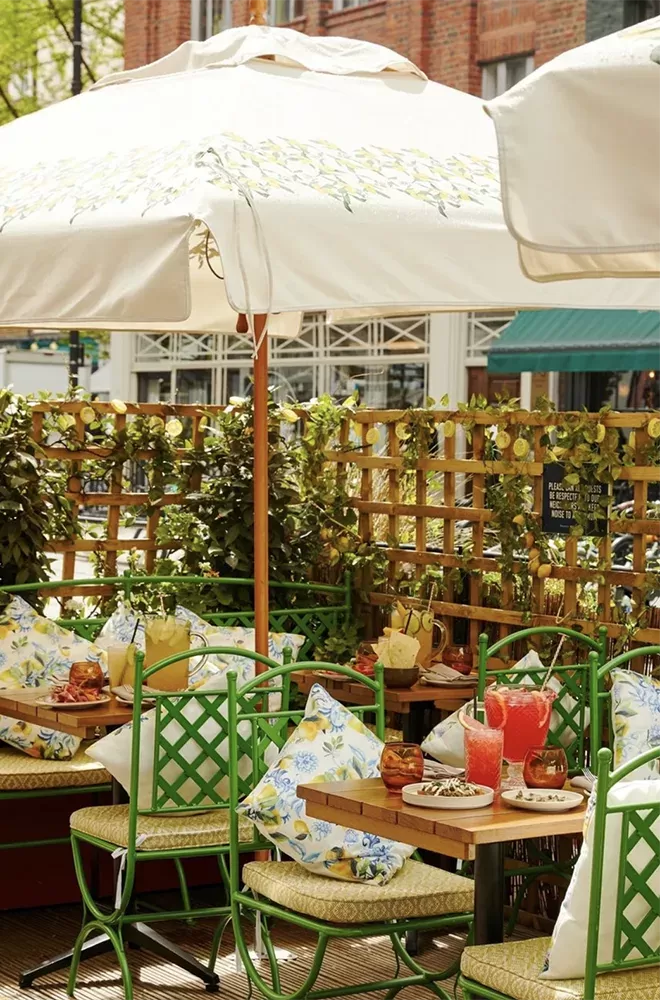 8 Charlotte Street, W1T 2LS
Berners Tavern
The signature restaurant of Ian Schrager's The London EDITION hotel features one of the most stunning dining rooms we've ever seen – gallery-style artwork covers the walls, and an impressive chandelier hangs overhead. Jason Atherton handles the cuisine, which is contemporary and British, reliable and fresh. Serving breakfast, lunch, and dinner, it's the kind of place you can drop into any time of day and expect to leave satiated. The adjacent bar beckons as well; it's the perfect destination for a nightcap, merged with the gorgeous dining room and serving Champagne via rolling table-side cart.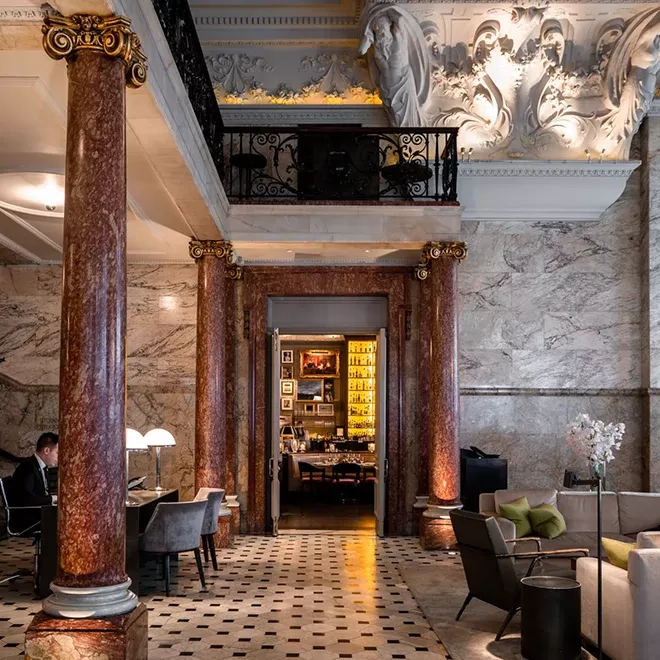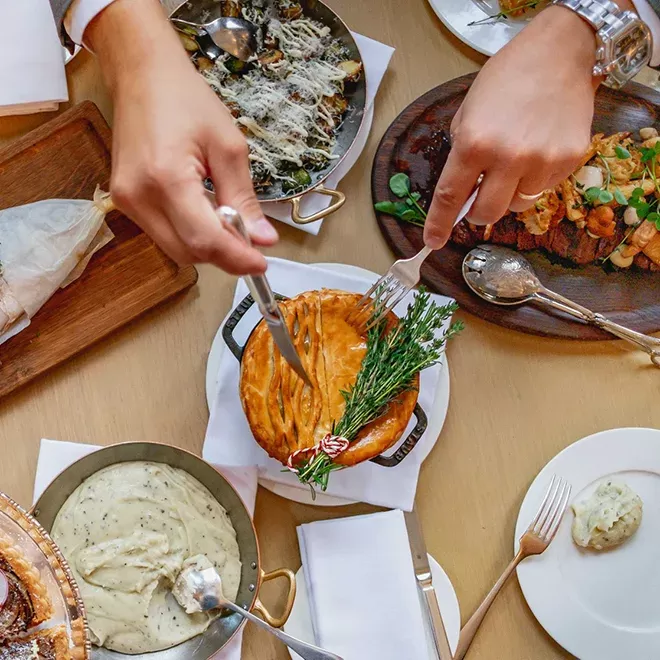 10 Berners Street, W1T 3NP
You've got good taste. We've got the specialist knowledge. As a Quintessentially member, you have a priority seat at every Michelin-starred restaurant, speakeasy cocktail bar, and chef's table experience – anytime, anywhere. Click here to discover membership.