With party season rapidly approaching, now is the time to think about private dining rooms – of which London has plenty. In our list, we've selected the capital's most beautiful, whether an airy space filled with flowers, a candlelit nook, or mirrored room filled with semi-precious stones.
COYA Mayfair: Private Dining Room
COYA never shies away from a party, and its private dining spaces in both Mayfair and the City of London fittingly follow suit. In Mayfair, the décor feels like a country dining room, complete with gilt-framed portraits and an oak wooden table. Meanwhile, COYA City has just launched a new collaboration with tablescape stylists LAY London, which is inspired by the night sky and features swathes of gold, crystal and agate.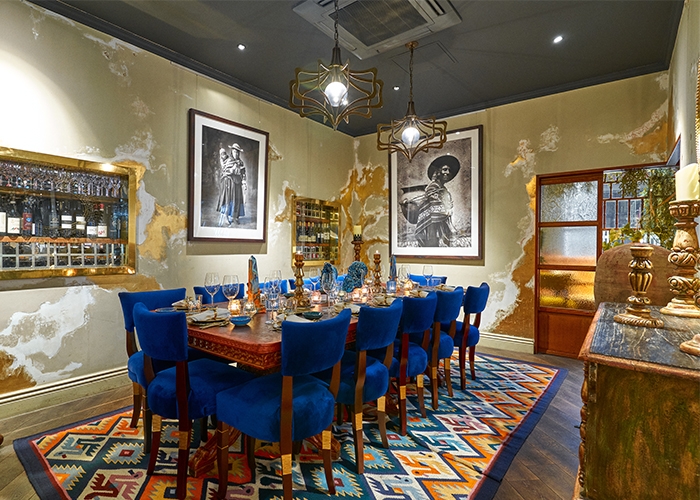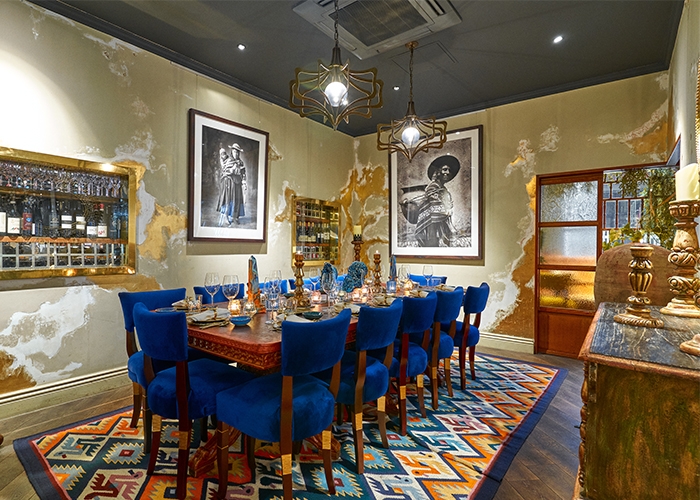 Photo credit: Coya
Annabel's: The Flower Room
This breathtaking room is dramatically decorated with an array of botanical adornments. Silk-panelled walls feature ceramic and jewelled flowers, set aglow with a crystal chandelier. Double-height windows overlook Berkeley Square, allowing for an abundance of natural light. The working fireplace ensures a cosy dinner.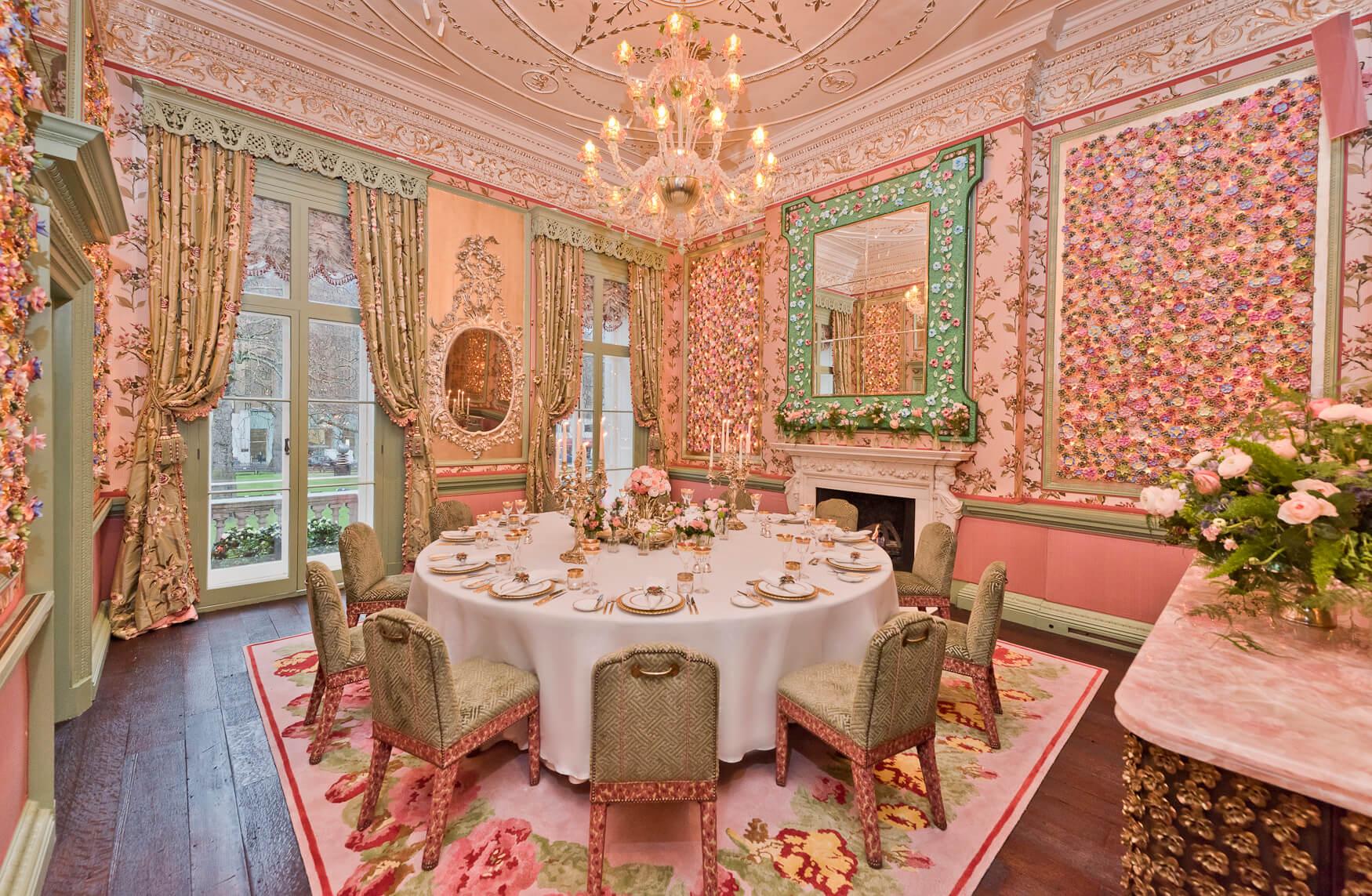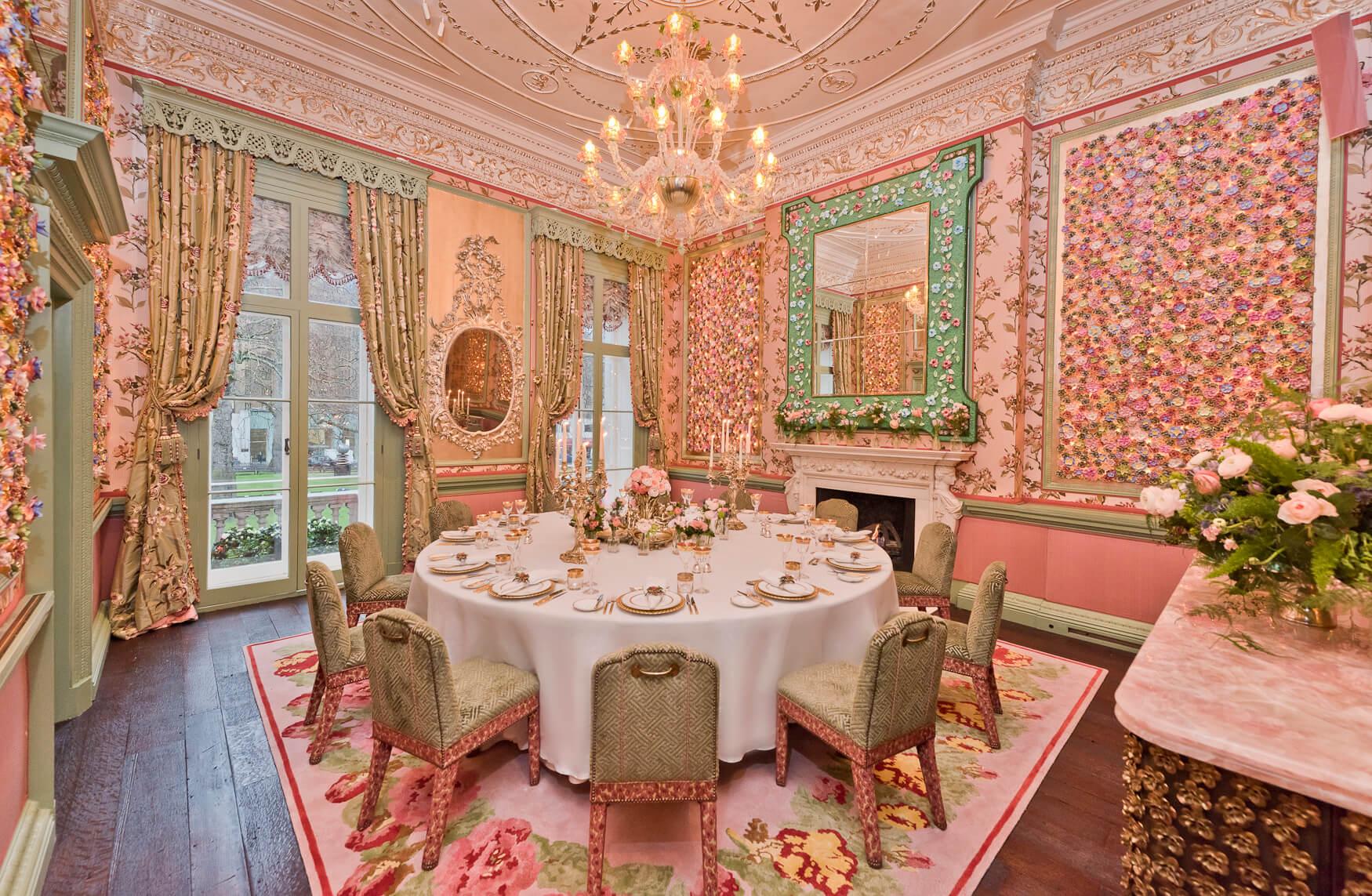 Photo credit: Annabel's
Scott's: The Platinum Arowana Room
Scott's new ground floor private space is tucked behind the main restaurant. Mirrored wall panels highlight a semi-precious stone floor and Lalique lights. Adorned with art by Pierre-Auguste Renoir, Joan Miró, Émile Bernard, and Marc Chagall, the magical room features a custom menu and is excellent for private business lunches.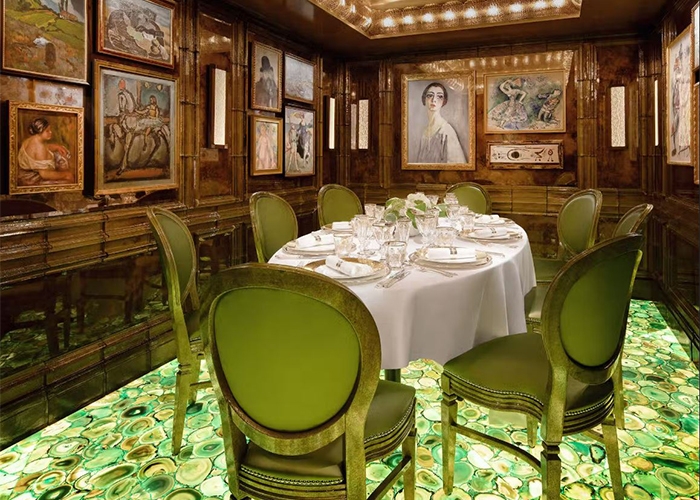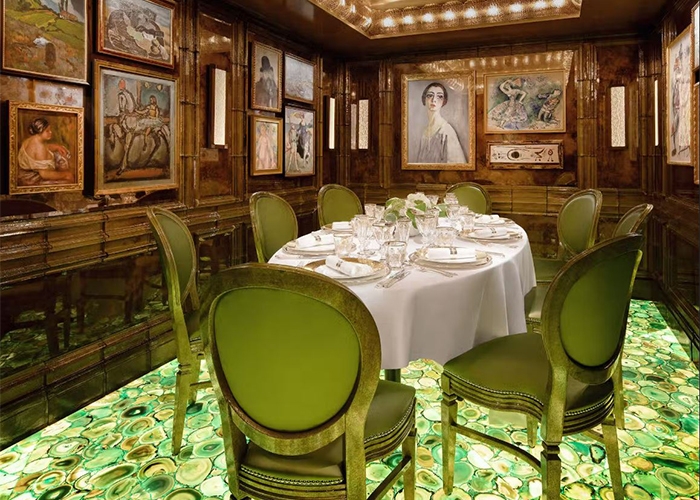 Photo credit: Scott's
Chiltern Firehouse: The Garden Room
The exclusive Firehouse has a beautiful private room. Overlooking the Courtyard, the intimate Garden Room has private access to the hotel's garden. Enjoy their celebrated cuisine in a cosy environment away from the celebrities –make sure to try the crab doughnuts.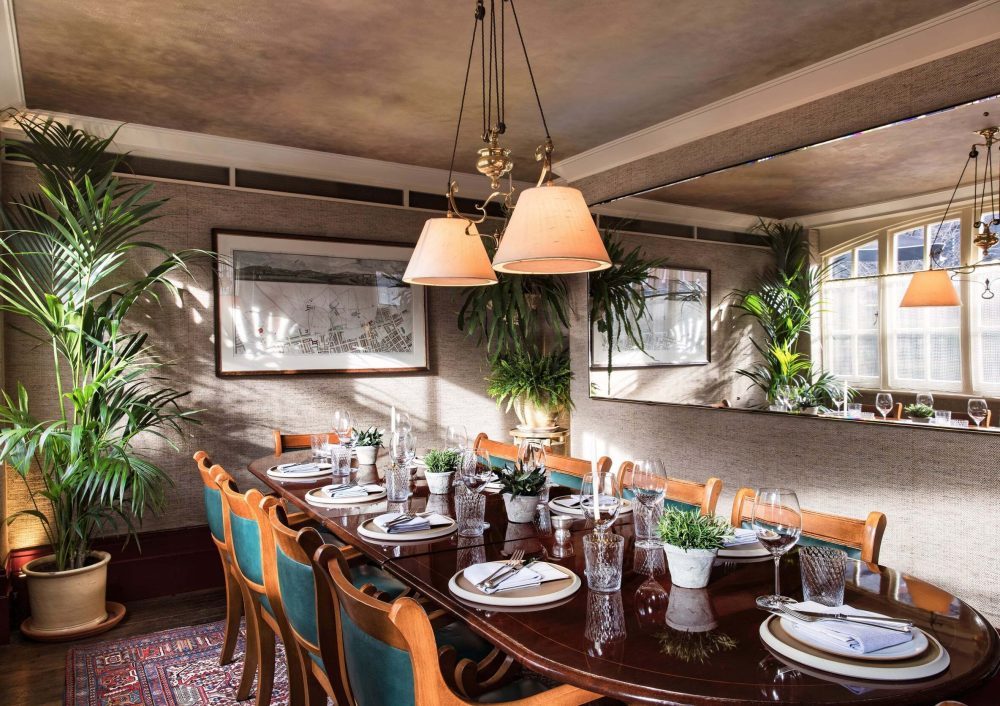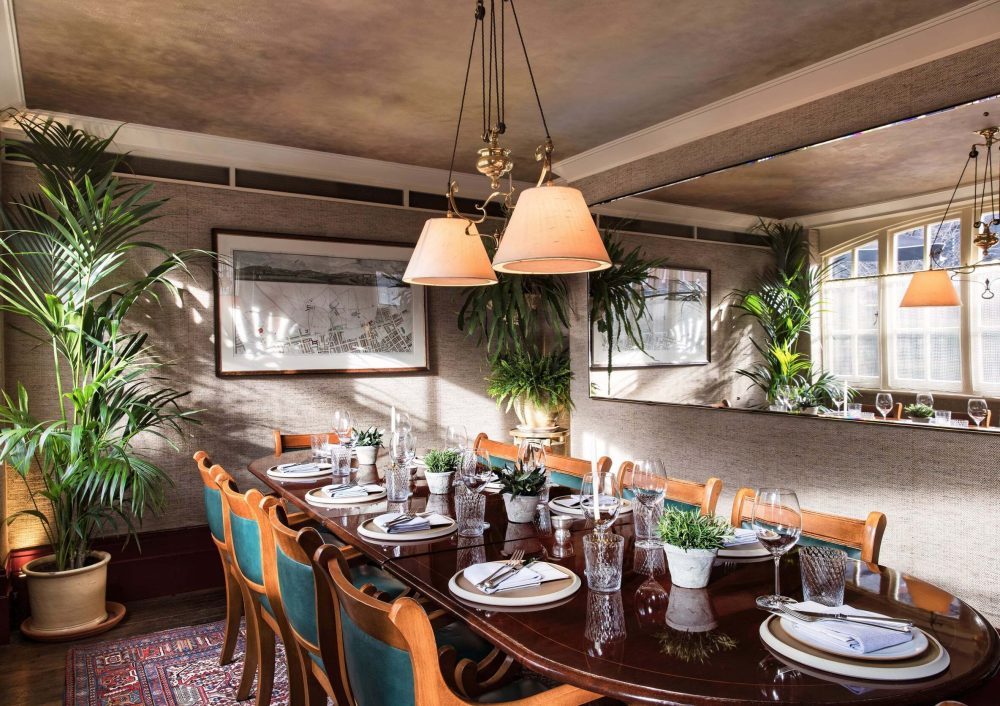 Photo credit: Chiltern Firehouse
Alain Ducasse at The Dorchester: La Table Lumière
This incredible dining experience transcends the traditional private dining room. Located in the centre of the celebrated restaurant, the table is encircled by a curtain of shimmering fibre optics, enabling guests to be privately amongst the ambience. In addition to an assortment of tasting menus, guests can select their table setting from a selection of options by Hermès alongside sterling silverware and Saint-Louis glassware.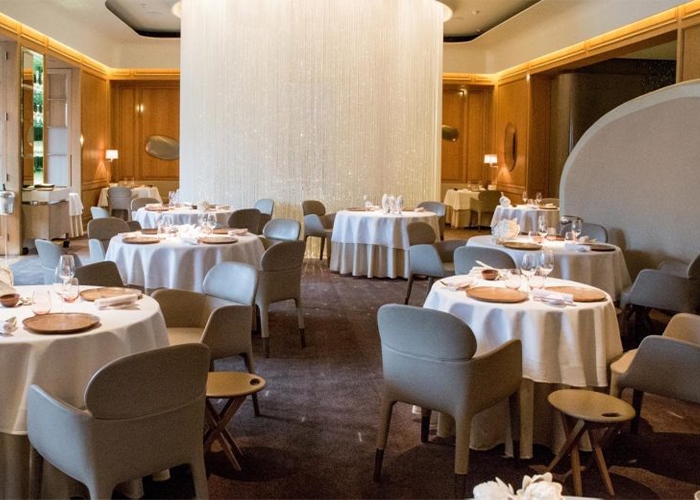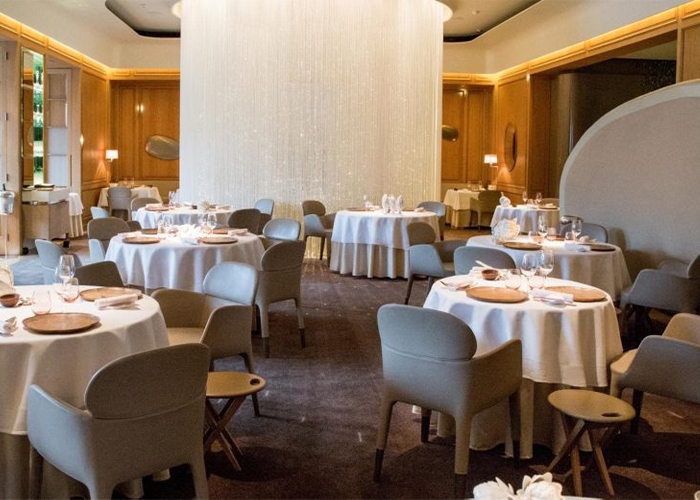 Photo credit: The Dorchester
Hutong: The Shanghai Room
Featuring spectacular floor-to-ceiling views over Tower Bridge and the City, this beautiful 18-seat private room is a superb option for a special meal. Hand-carved wooden doors give way to the red lantern-filled room, from which you can enjoy their award-winning Northern Chinese food.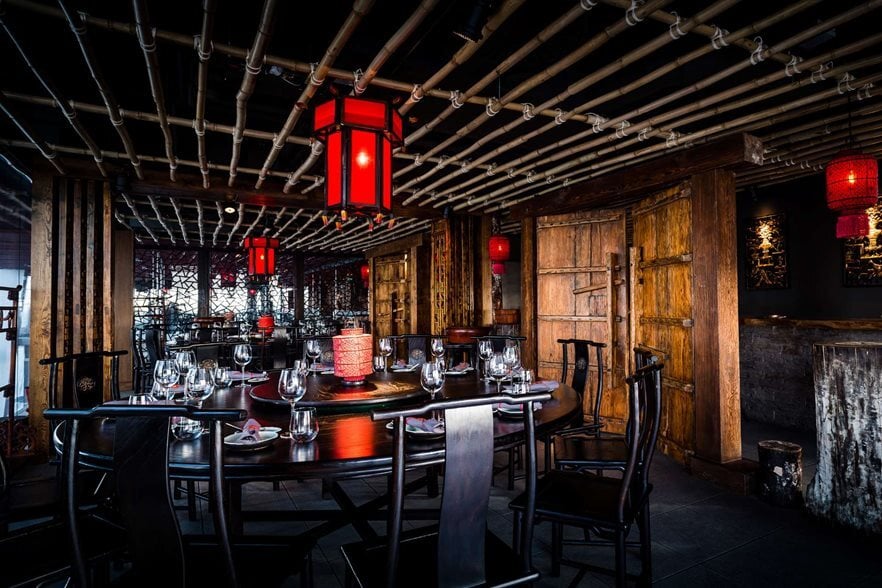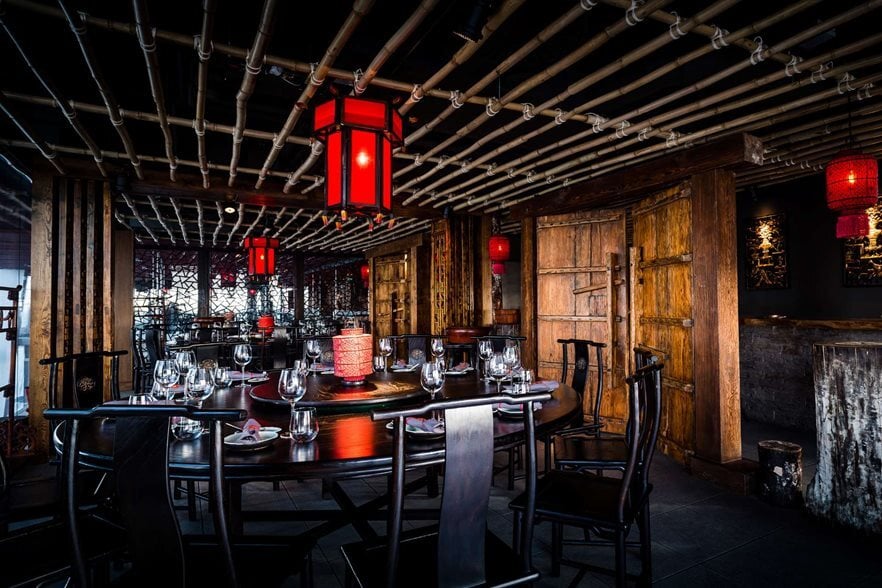 Photo credit: Hutong
The Ritz London: The William Kent Room
The signature private dining experience of the Ritz, the opulent dining room is decorated in Italian Renaissance style. Overlooking Green Park, the room is quite spacious and can fit up to 60 guests for a standing reception. Spectacular service and a gourmet menu for a sit-down dinner or canapés guarantee an excellent experience for your party.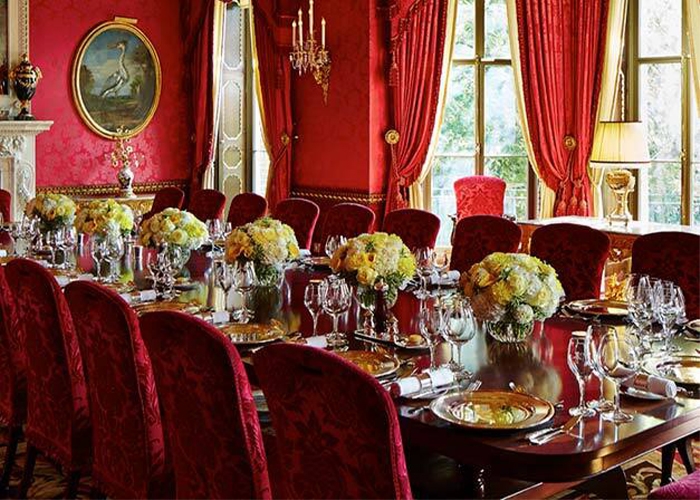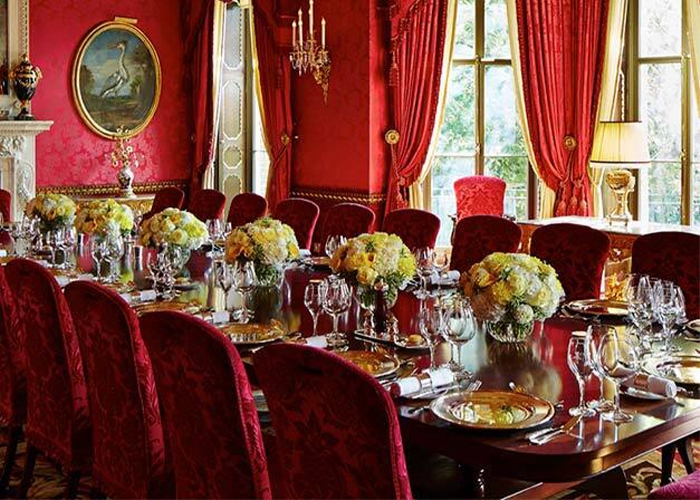 Photo credit: The Ritz London
The Marylebone Hotel: The Courtyard
A garden wall surrounds a tranquil respite from the bustle of Central London, the terraced Courtyard of the Marylebone. Covered with a retractable roof, an open fire adds cosiness to the sleek outdoor space, which can fit up to 24 guests for a seated dinner.
Quintessentially's luxury lifestyle managers are here for you: with their help, secure a last-minute booking or plan the perfect event. Get in touch for more information about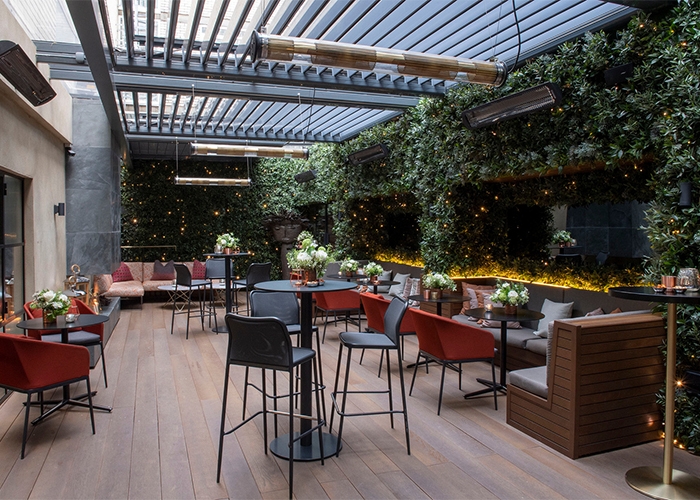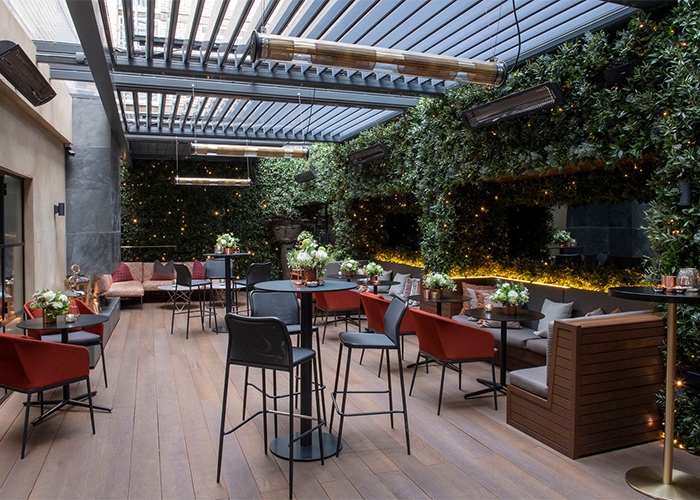 Photo credit: The Marylebone Hotel
Luca: The Pasta Room
There are technically three private dining rooms to choose from at Luca – The Terrace, The Garden Room and (our favourite) The Pasta Room. Stepping in here feels like you've walked into an Italian home kitchen, with candlelit wooden tables framed by shelves lined with crockery. It can be decorated to suit your occasion of choice, and five- or six-course seasonal menus more than meet the mark, too.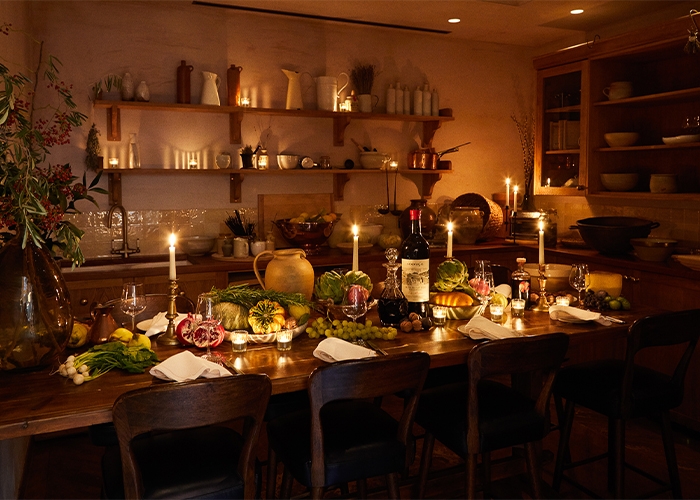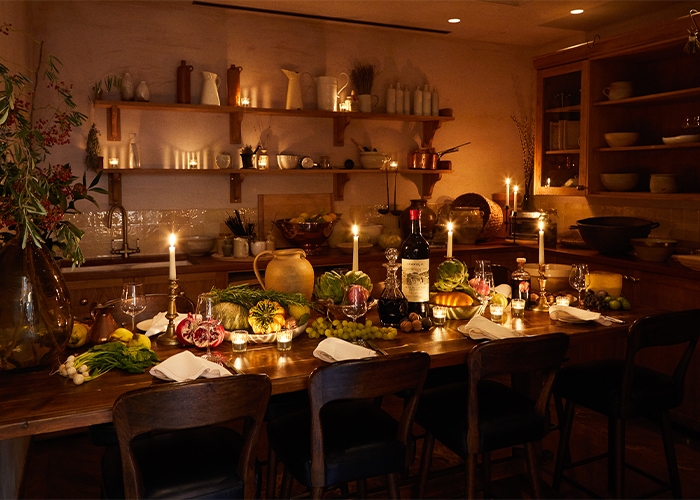 Photo credit: Luca
To make a booking, please contact your lifestyle manager.