One of west London's most sought-after neighbourhoods, Chelsea has its fair share of delicious restaurants. Ranging from innovative to fine dining to consistent go-to's, we round up our shortlist of the best restaurants in Chelsea and places we consistently frequent, both old and new.
Restaurant Gordon Ramsay
The first restaurant entirely owned by Gordon Ramsay, this iconic establishment is one of few across the globe to hold three Michelin stars. The intimate and elegant art deco-inspired interiors are the backdrop for exquisite French cuisine and unparalleled service. Clare Smyth MBE opened the restaurant as Chef Patron, and now since opening her own Michelin-starred venture in Notting Hill, she serves as a Chef Consultant while Matt Abé now leads the kitchen.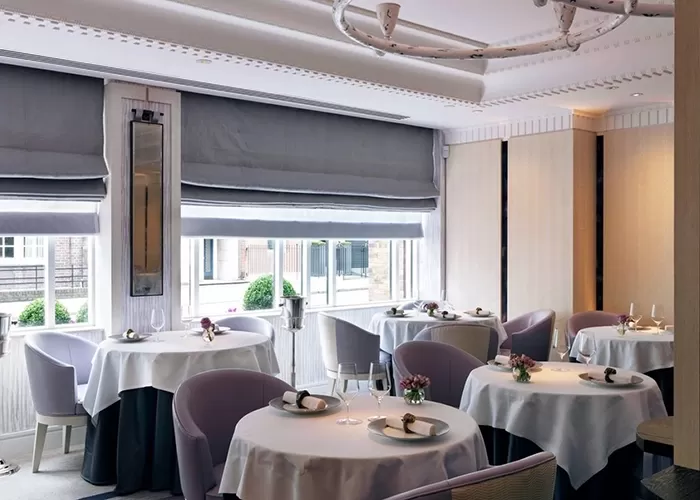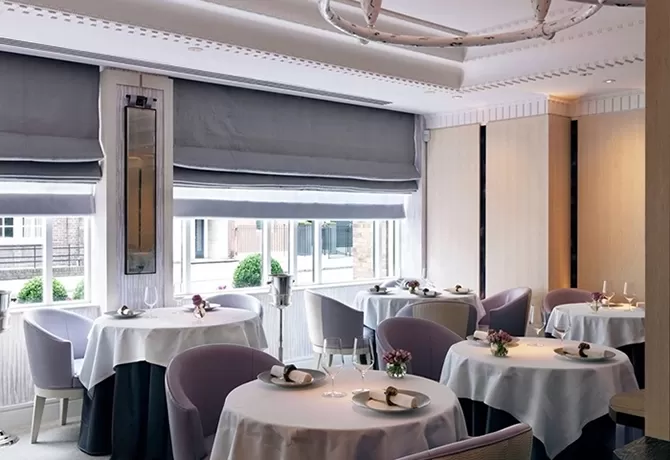 68 Royal Hospital Rd, SW3 4HP
Daphne's
An enduring favourite, this neighbourhood Italian restaurant transports guests to Italy with its vibrant, colourful, and inviting dining room. The familiar menu, led by Head Chef Michael Brown, focusses on a core of Italian staples complemented by lighter fare during the summer, and specials such as fresh white truffles during the fall and winter. Easy pasta pairs with their Italy-heavy wine list, which uniquely has a special section for bottles from female producers.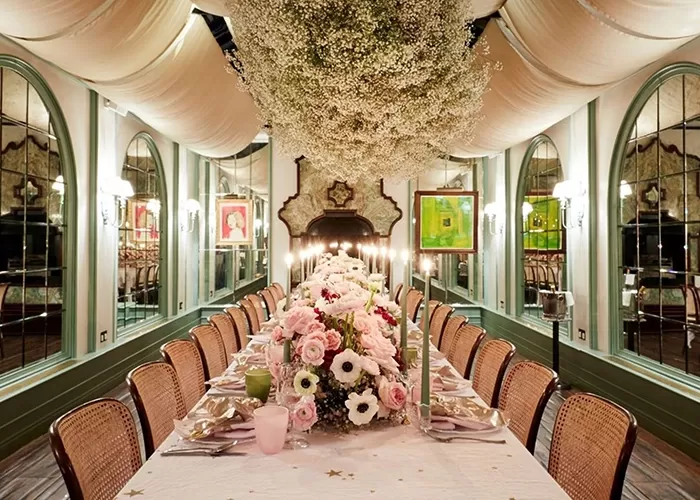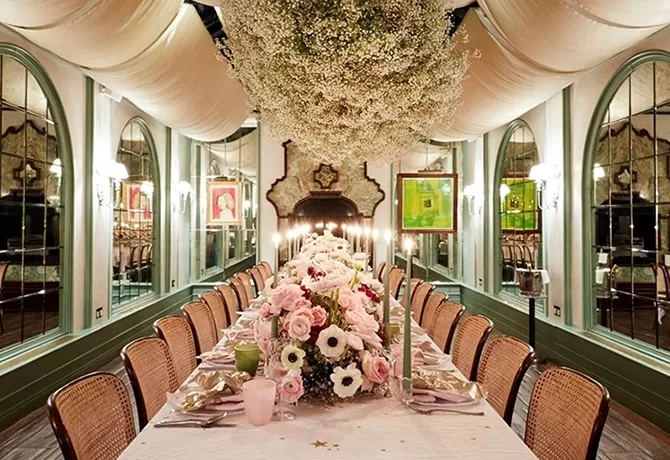 112 Draycott Ave, SW3 3AE
Chicama
Named after a legendary surfer beach on the Northern coast of Peru, Chicama is the place for delicious seafood and seasonal vegetables. Diners are encouraged to order sharing-style, and the restaurant proudly hosts an events and experiences series to encourage commingling and togetherness. The flavourful menu has several options of ceviche, as well as seasonal grilled vegetables and innovative desserts—try the smoked beer ice cream—and the curated cocktail list spotlights well-crafted and original new favourites.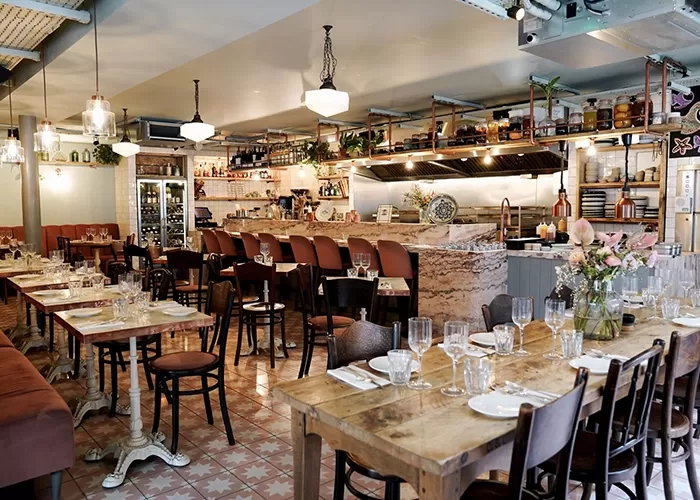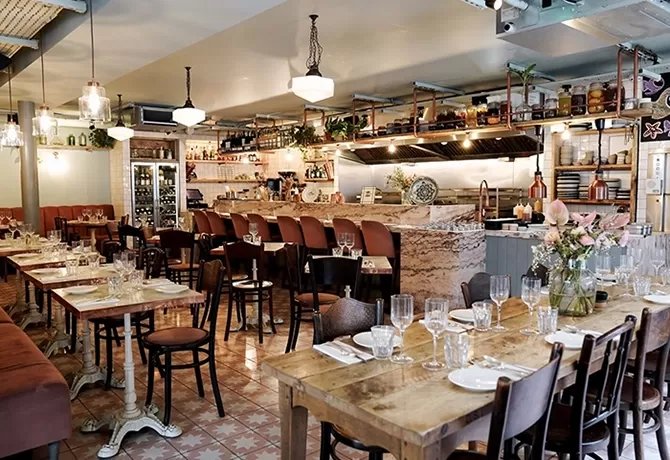 383 King's Rd, SW20 0LP
The Ivy Chelsea Garden
Sophisticated all-day dining, characteristic of The Ivy chain of restaurants, exists on Kings Road in this beautiful space with extensive garden and orangery. Familiar yet elegant, the comfortable and peaceful environment is the perfect place in which to escape the city and enjoy a menu full of comforting favourites, such as the famous Ivy Shepherd's Pie or classic Fish & Chips. Their signature The Ivy Bloody Mary is well-regarded and sits on a comprehensive cocktail menu that complements a thoughtful wine list.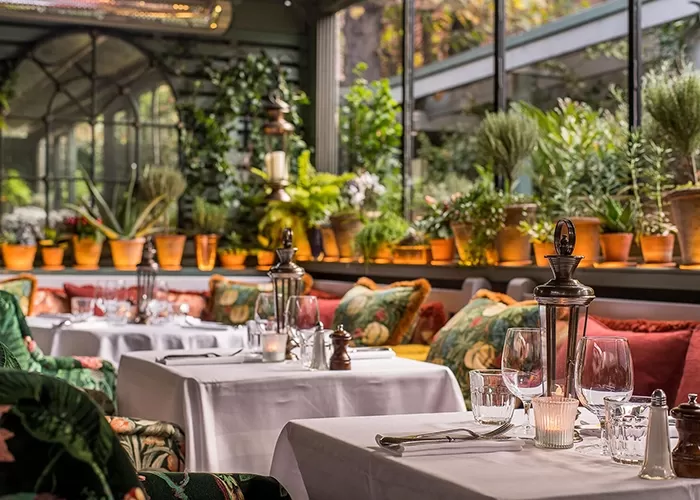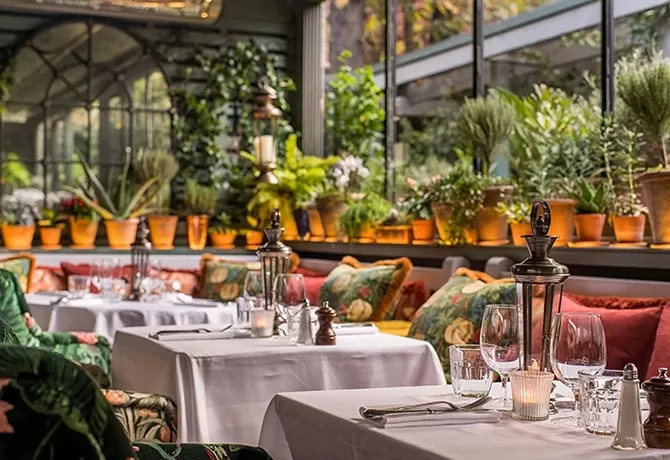 197 King's Rd, SW3 5EQ
Adam Handling at The Belmond
From Chef Adam Handling, who's unique approach to British cuisine has wowed both diners and critics, comes this casually elegant restaurant in The Belmond. An evolving menu spotlights seasonal and sustainable ingredients. The buffet-style Sunday Lunch is the ideal way to spend a cosy afternoon, featuring indulgences such as caviar and lobster rolls. Adam is responsible for both the Afternoon Tea and bar snacks as well, should you choose to drop in for a quick bite.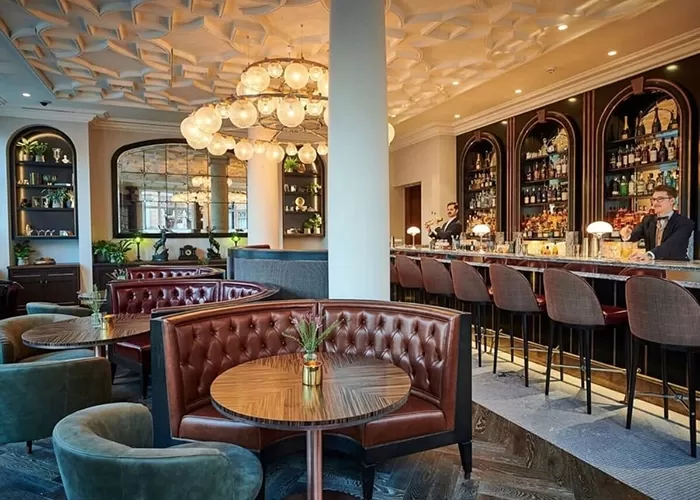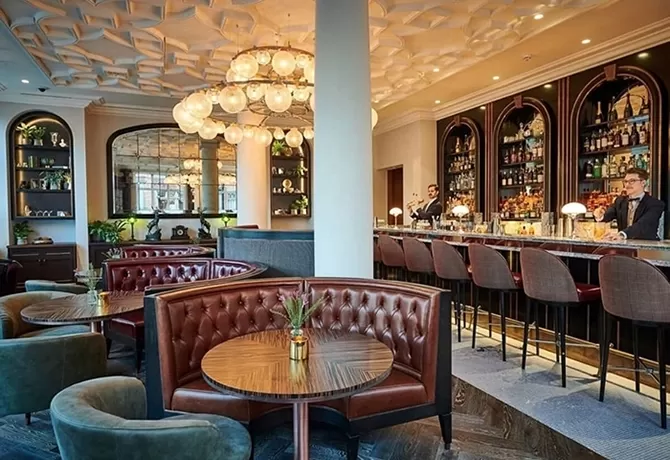 75 Sloane St, SW1X 9SG
Kutir
Set within an elegant and cosy repurposed townhouse—you need to ring a doorbell to enter—this restaurant serves refined and modern Indian cuisine by Chef Rohit Ghai, the first Indian Chef to be awarded a Michelin star in under one year. The beautifully plated food is focussed toward game and seafood—many of the herbs and spices are cultivated on-site—then complemented with vegetarian options. The curated wine list was intentionally selected to pair with the rich and aromatic food.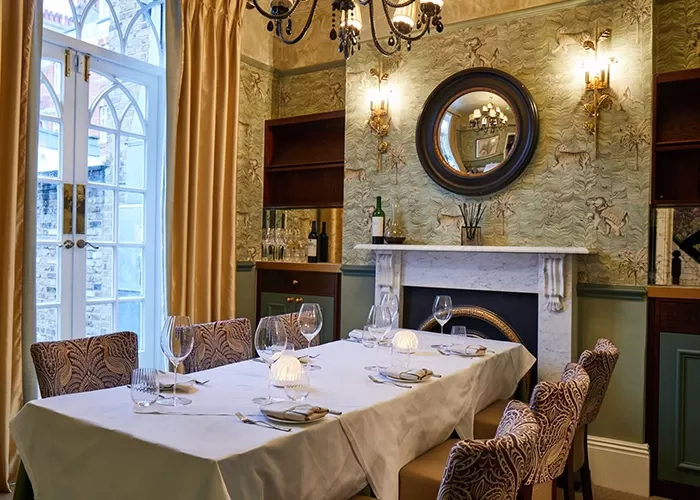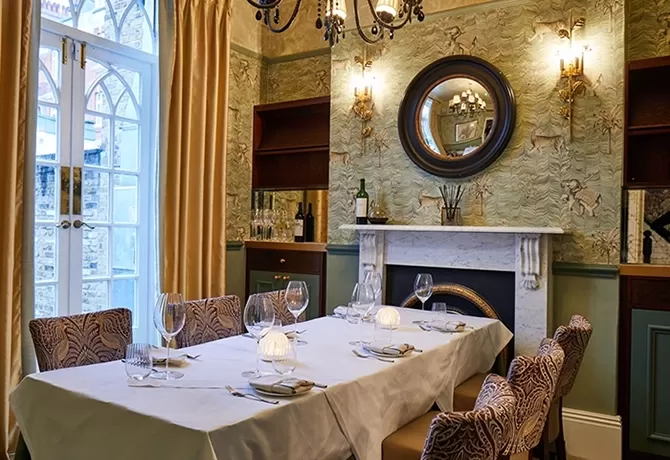 10 Lincoln St, SW3 2TS
Claude Bosi at Bibendum
The three dining experiences by Claude Bosi in the historic Michelin House—Oyster Bar, La Maison Rémy Martin, and the elegant dining room—are each great in their own way. Still, for the full experience, a visit to the dining room is a must. Under the light from the beautiful stained glass windows, guests can enjoy either tasting or a la carte menus. On Sundays, they serve an exceptional roast, and the comprehensive wine list is spot on.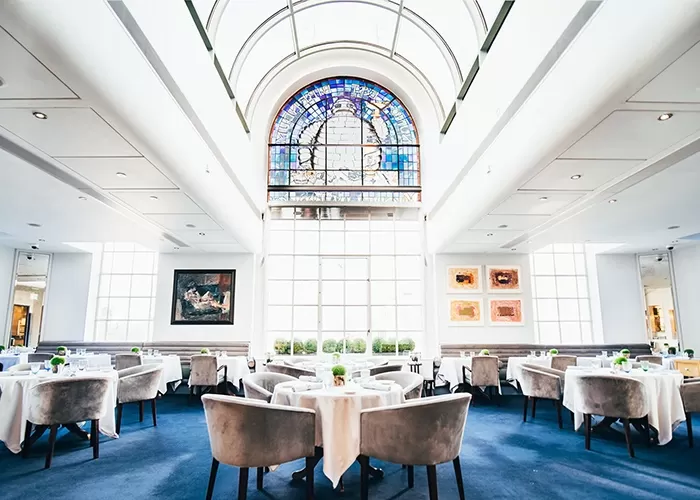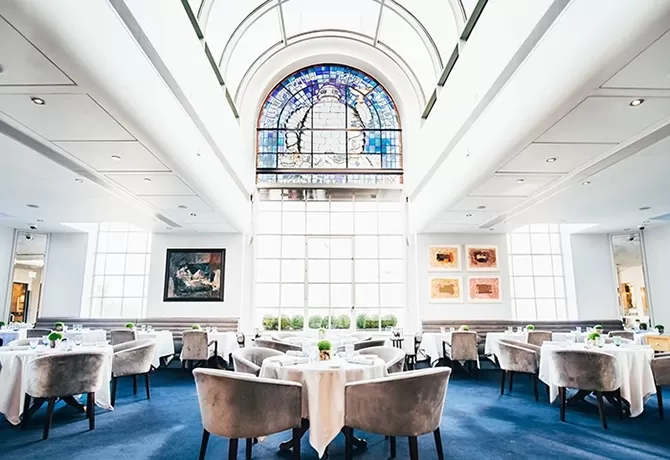 Michelin House, 81 Fulham Rd, SW3 6RD
Hideaway
From the celebrated chef, Ollie Dabbous, of Mayfair's Michelin-starred Hide, comes this delicious cafe, open for breakfast, lunch, and early evening drinks. Each of the breads and pastries are baked on-site every day, and the coffee menu is incredibly descriptive, enabling patrons to choose between three different roasts. The limited but thoughtful wine list comes courtesy of Hedonism Wines—technically a pop-up, there are rumours Dabbous has a permanent restaurant in the works at the same location.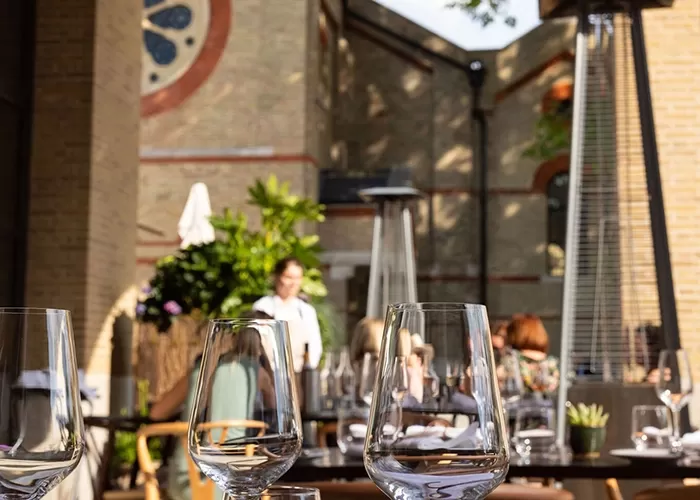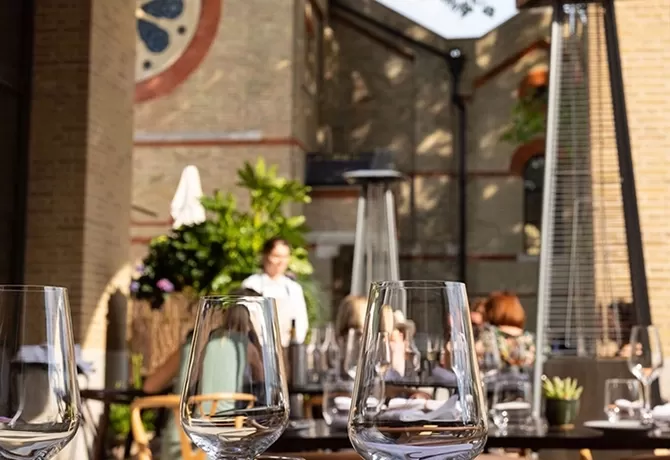 Chelsea Barracks, 1 Garrison Sq, SW1W 8BG
Ugly Butterfly
This new and unique offering from Adam Handling seeks to make the most of food waste by using by-products and leftover ingredients from Adam Handling Chelsea. A menu of small plates and snacks is served alongside a sustainable-focused champagne list, spotlighting the four most-wasted food items: bread, eggs, milk and bananas. The evolving menu recently featured 'Leftover Cheeseboard Doughnuts' and 'Lobster Shell Soup.' The restaurant donates a percentage of their proceeds to The Felix Project.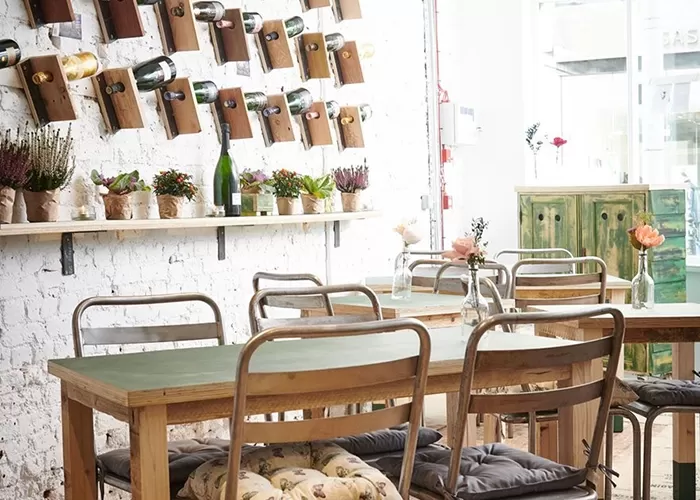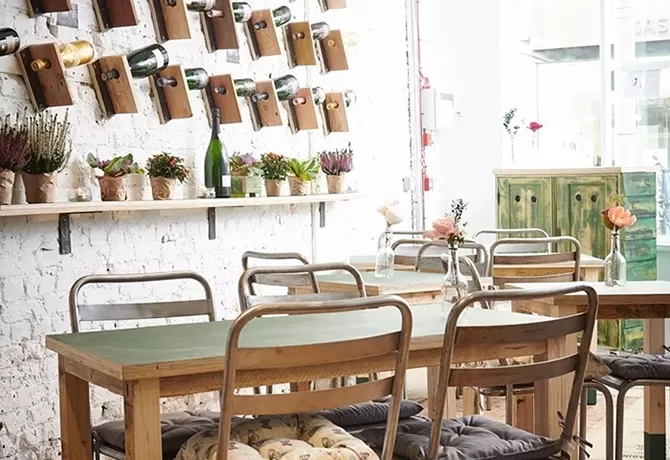 55 King's Rd, SW3 4ND
Vardo
An all-day 'nomadic' dining experience from the team behind the Caravan coffee shops, this beautiful space has a globally-focused menu spotlighting creative ingredients. The round restaurant has fully-retractable glass walls, enabling an indoor-outdoor feeling all year, summer or not. Beginning with breakfast and followed by an all-day menu, they have an on-site pizza oven as well as a bakery. Cosy yet modern, the expansive space beckons you to arrive early and stay late.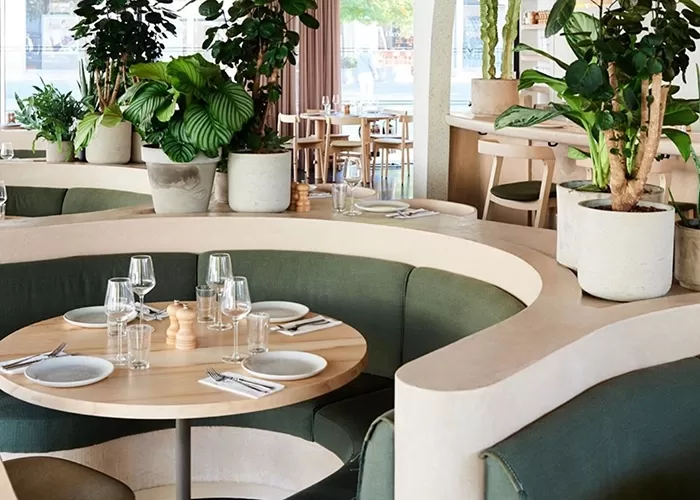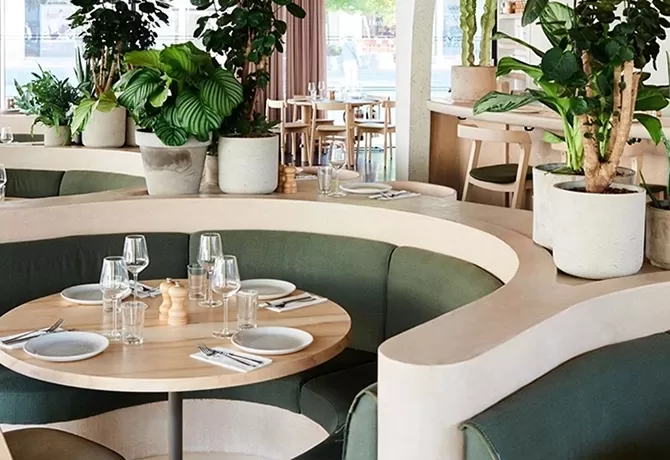 9 Duke of York Sq, SW3 4LY
Quintessentially members receive exclusive benefits and preferential bookings at the world's finest restaurants. Ask your lifestyle manager for further information, or click here to discover more about membership.