It's in the heart of Toronto's Chinatown that we find the city's oldest cigar shop: Correnti Cigar Factory, which has been producing handmade long-fillers for over a century.
'My ancestors came from Denmark; they were already in the tobacco business back in Copenhagen,' says Managing Director Kris Miller, who himself has mastered the art of cigar rolling in all its subtleties.
Creaking wooden stairs lead us from busy Spadina Avenue to the production area of Canada's last traditional cigar factory. We are astonished and impressed by the museum-like ambience adorned with photos of the company's founder, Frank Correnti, from 1906. A cigar roller is at work, quickly rolling cigars with tobacco from Nicaragua and the Dominican Republic.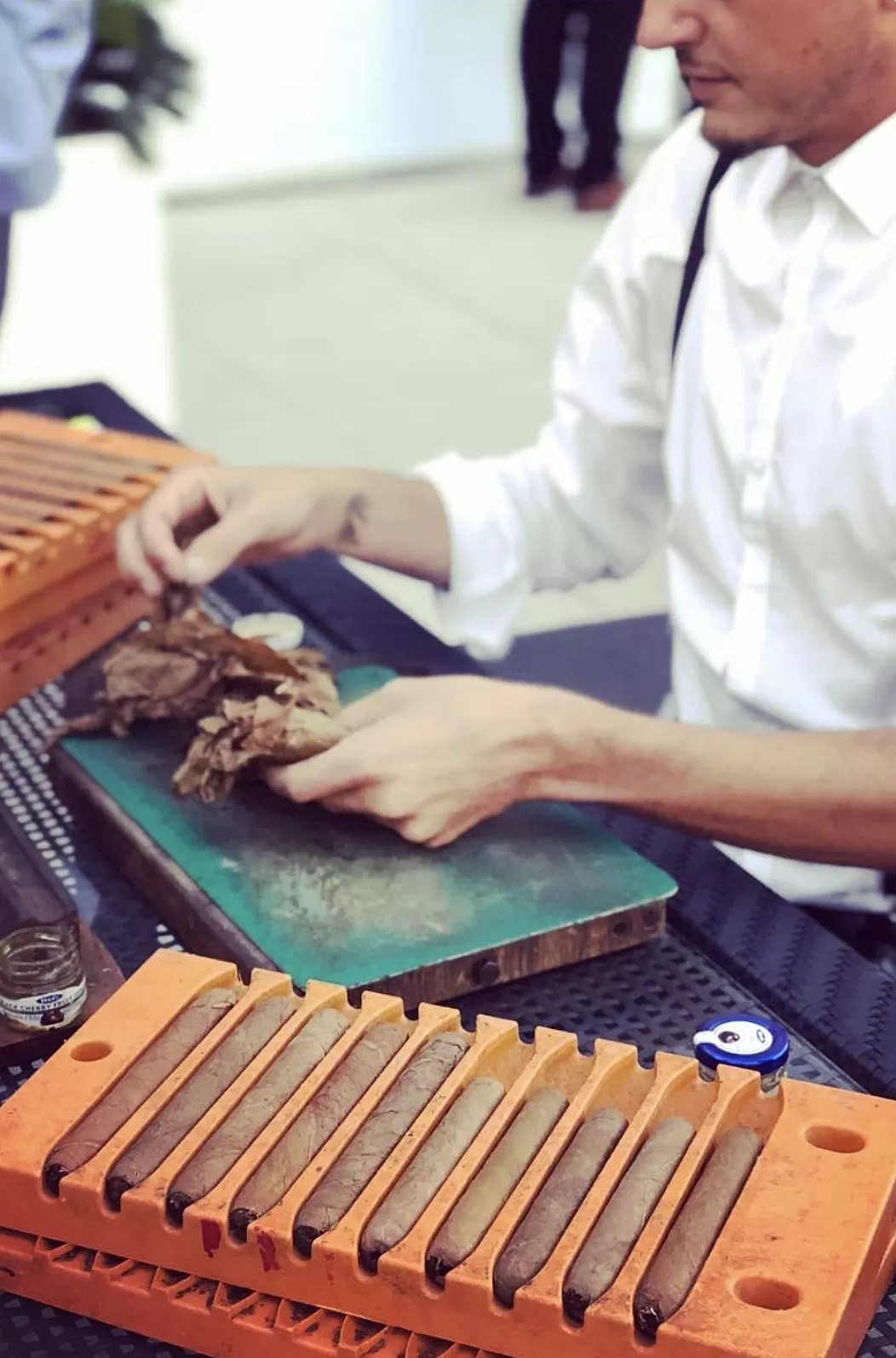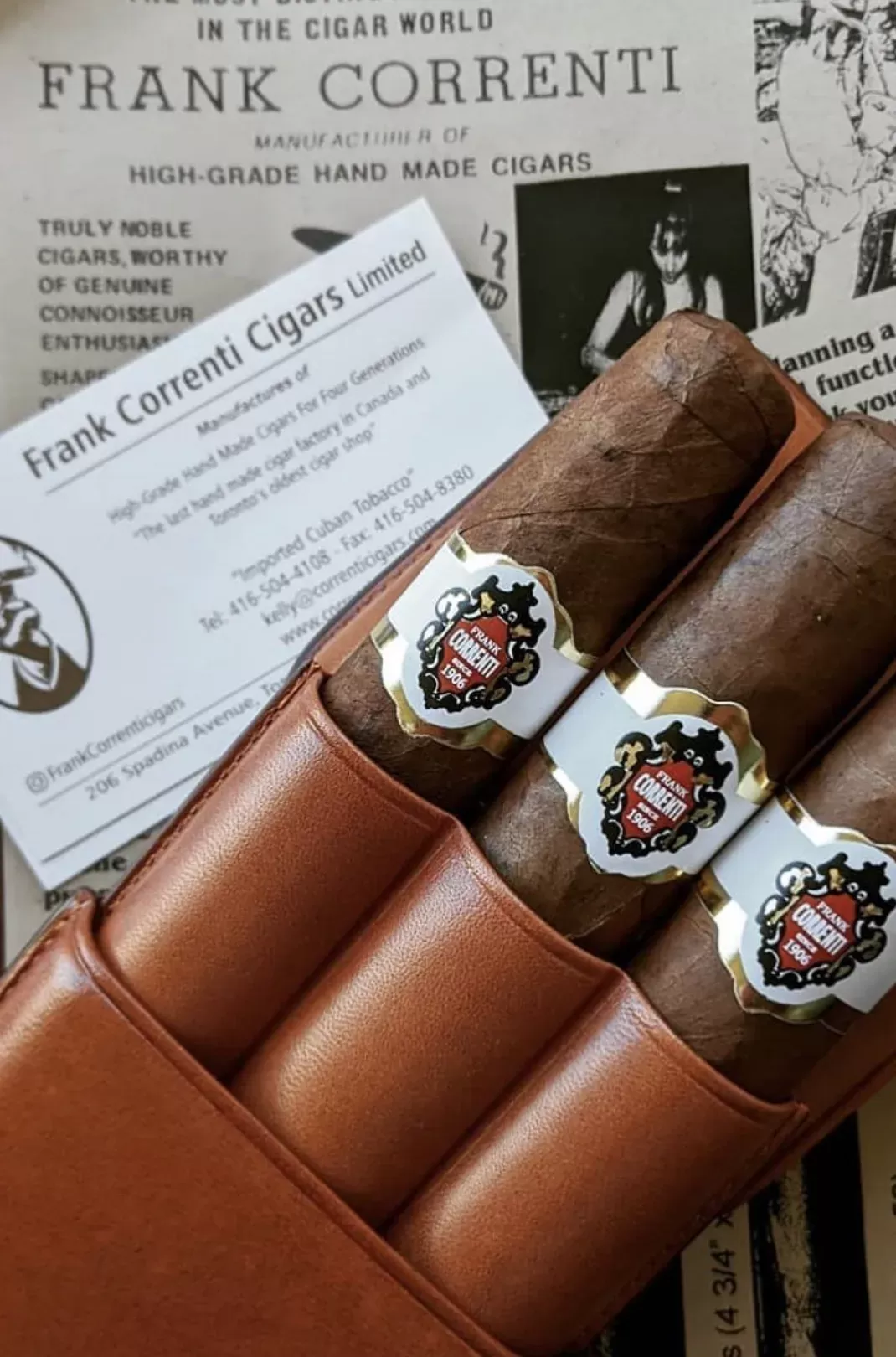 Correnti Cigar
'We get orders from private and business customers with special individual label requests,' says Miller. 'If there is a demand for special long-fillers during filming in this city – film is a big industry here in Toronto – we always dispatch directly and have done so for a long time.' He remains particularly proud of his stock of matured old Cuban tobacco, courtesy of his father: 'I use them to make our limited anniversary editions, which are always in high demand.'
Canada's cigar speakeasies
In Canada, each province has its own specific non-smoker protection regulations. In Toronto (province of Ontario), all smoking lounges in cigar shops have been abolished, so it is unsurprising to find smokers outside in front of the city's largest tobacco shop. I chat with Justin, a 30-year-old businessman who seemed in a good mood whilst enjoying an after-work cigar at a fresh 12 degrees on Yonge Street.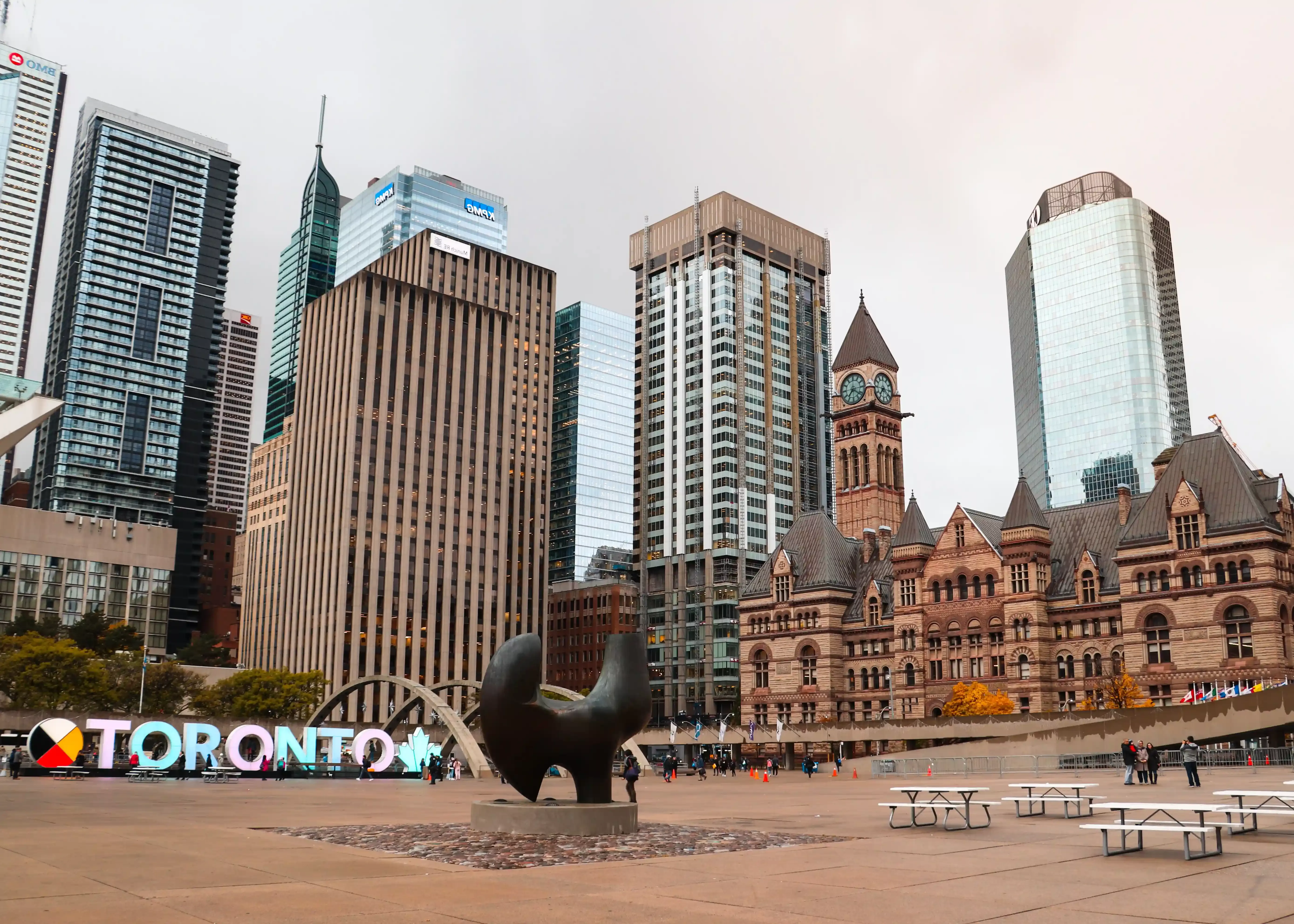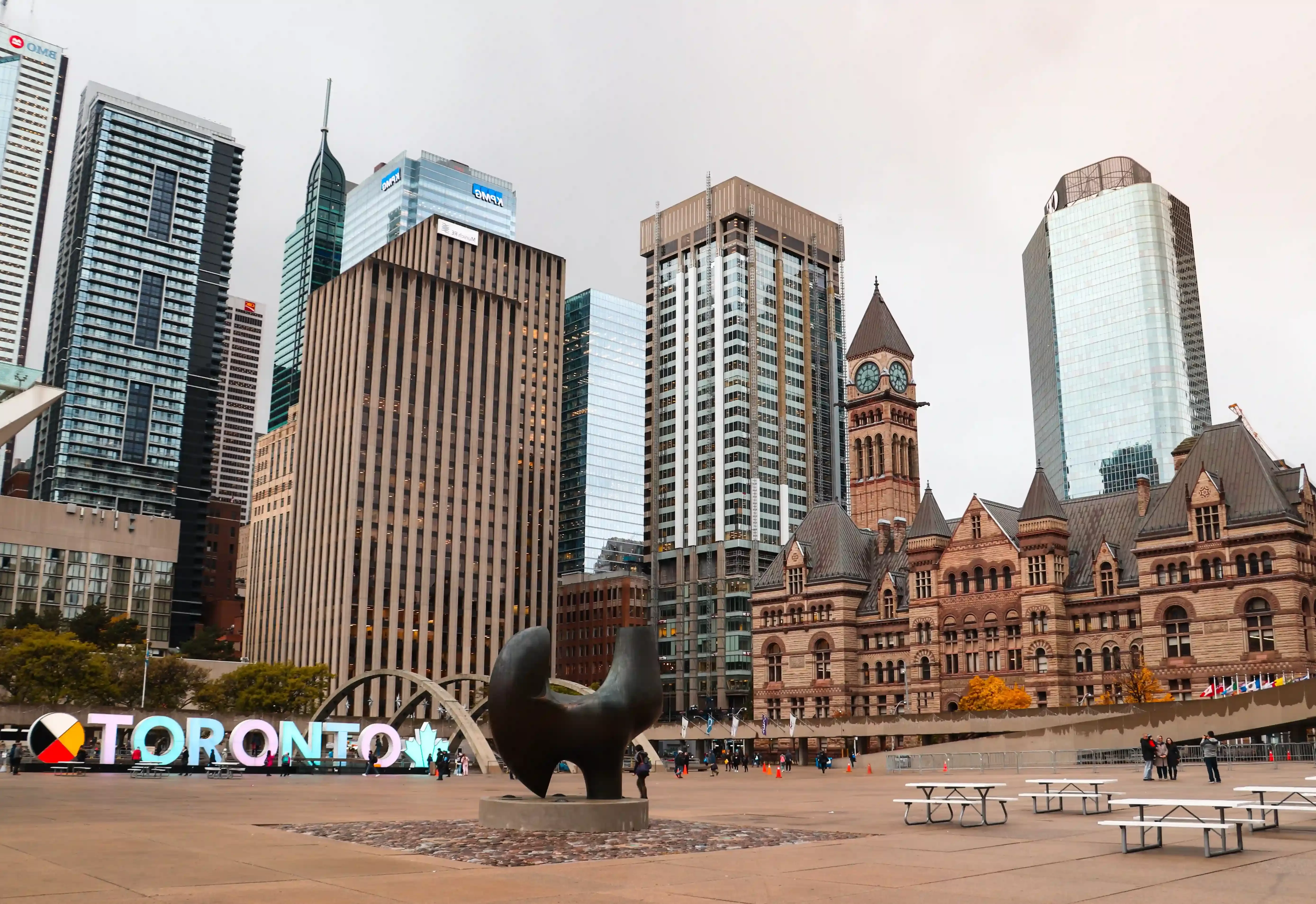 'This Padron Magnum Maduro from Nicaragua (22 Canadian dollars) is pure relaxation,' he notes. 'I just discovered them at The Casablanca Tobacconist – they have the largest walk-in humidor in Canada.' He also had the choice of the coveted Cuban Hoyo de Monterrey Epicure No. 2 – for the top-notch price of 32 CAD – but was already familiar with it. 'For me, the decisive factor is having fun experimenting with taste experiences,' Justin explains.
Chief manager Khawajah Murtaza advised him on the selection. Originally from Kashmir, Murtaza ran his first cigar store in Manhattan. 'I rely on first-class advice and an excellently stocked warehouse. Now that Toronto's Casa del Habano is gone, we're the number one retailer for Cuban cigars,' he says.
His son, Usama Murtaza, tells us about three cigar clubs whose smoke room is open only to members and guests. Following further research, I learn how truly complicated the situation is for tobacco retailers in the Greater Toronto area. Stringent laws force them to rent private premises near their business address to enable legal cigar enjoyment and events. Only handpicked customers and aficionados who come upon recommendation are admitted to these locations.
I gain access to this modern version of Prohibition-era speakeasies several times – as a visitor, you need to discreetly ask whether a private 'Fine Smoke' is possible. Inside, is relaced, with a number of good-humoured aficionados coming together from all walks of life to enjoy their cigars.
In northern Toronto, I discover The Smokin' Cigar, a legal smoking terrace that reminds me of a picturesque patio in Havana. It's run by Trae Zammit and his wife Corina from Ecuador and stocks a wonderful selection of Habanos. Top brands from all the leading tobacco-growing regions are available here, with around 800 different cigars.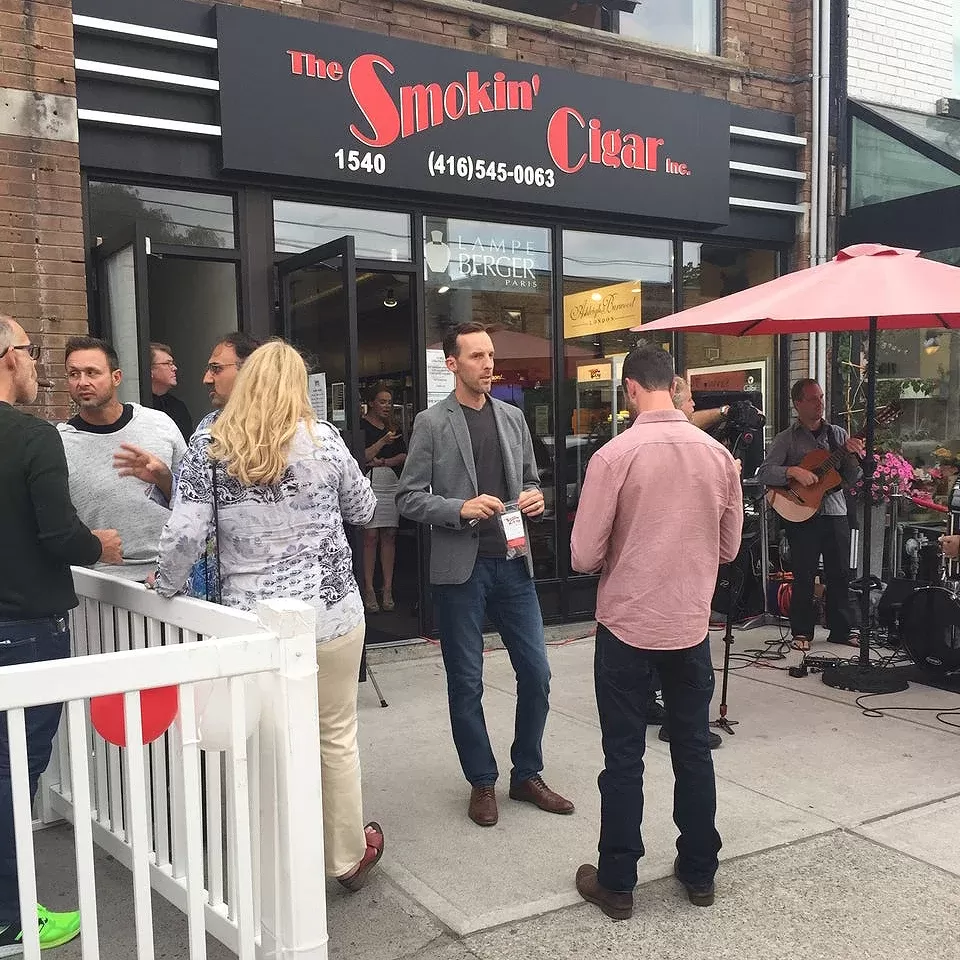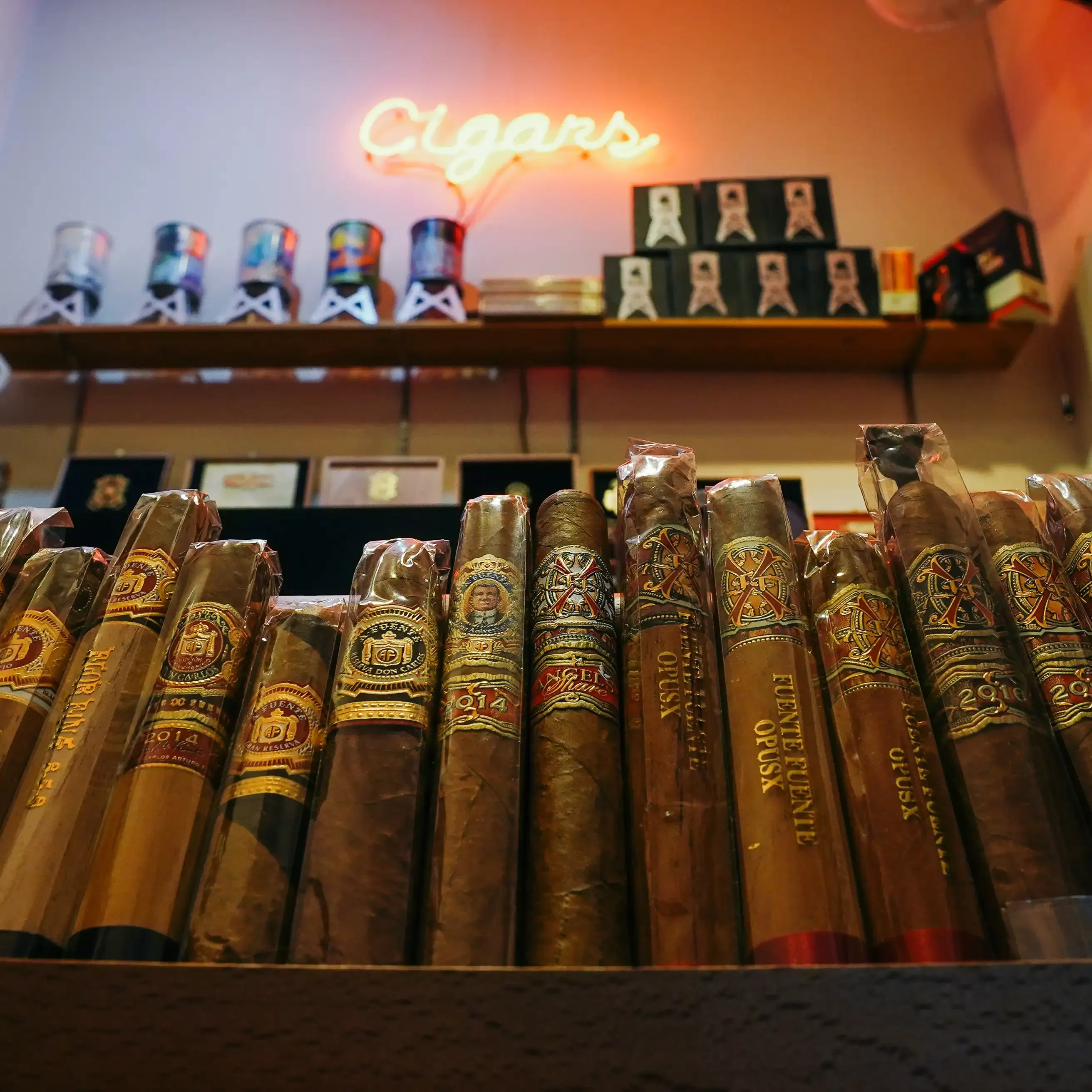 The Smokin' Cigar
Zammit has been successfully running his business since 1997. Canada has established excellent relations with Cuba through the Pacific Cigar Company, so he continues to get the rare Cohiba Behike line and limited Habanos editions.
'We make around 50 per cent of our cigar sales with Cuban puros,' the Canadian points out. He took Davidoff out of sale because the Canadian importer charged prohibitively higher prices than the neighbouring USA. 'Basically, here in Ontario, we have the best prices for cigars in Canada due to relatively low taxes. Habanos are around 20 CAD on average.'
The biggest challenge he now faces is plain packaging, introduced in 2020. 'We are looking for new marketing strategies,' he says. 'Luckily, new sales channels have emerged due to Covid and the trend towards working from home. We now deliver more directly to private customers – including numerous new ones.'
Another ace up his sleeve, according to Zammit, is the house brand of The Smokin' Cigar, rolled with wrappers from his own farm in Ecuador. 'My young customers like it too,' he says.
Walk-in humidors and a musical collaboration
If you would like to experience an authentic slice of Cuba in Toronto, try La Casa de Fuma, located in the city's affluent north. Here, aficionados can expect a walk-in humidor in the style of the Pinar del Rio tobacco houses and excellently stocked humidor cabinets. The Asmar family, who emigrated from Lebanon years ago, has previously hosted one of Fidel Castro's sons in their comfortable rooms.
Have you ever browsed for rare cigars in a small, fine tobacco shop where a piano and a trumpet are part of the inventory? Definitely factor time for visiting Marty's Chez Tabac (pre-registration recommended). The speciality shop is on the way to the airport, and you can easily reach it by subway from the city centre in half an hour.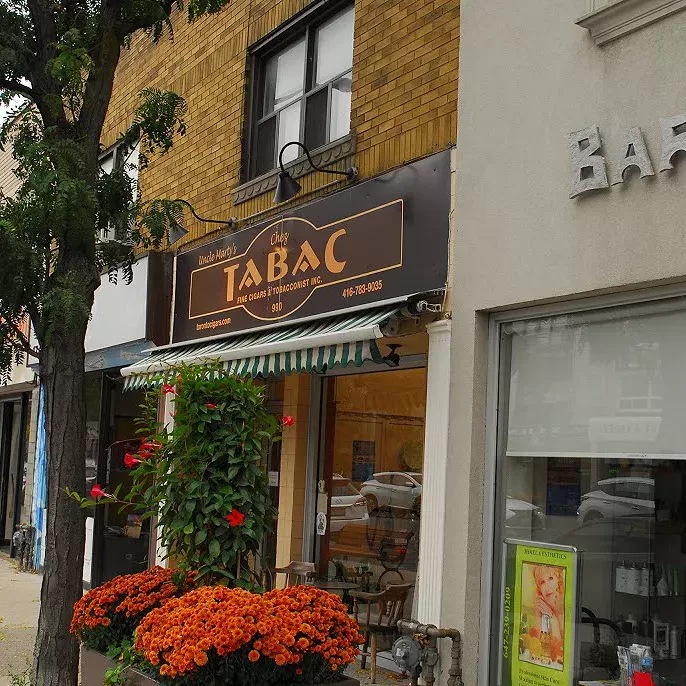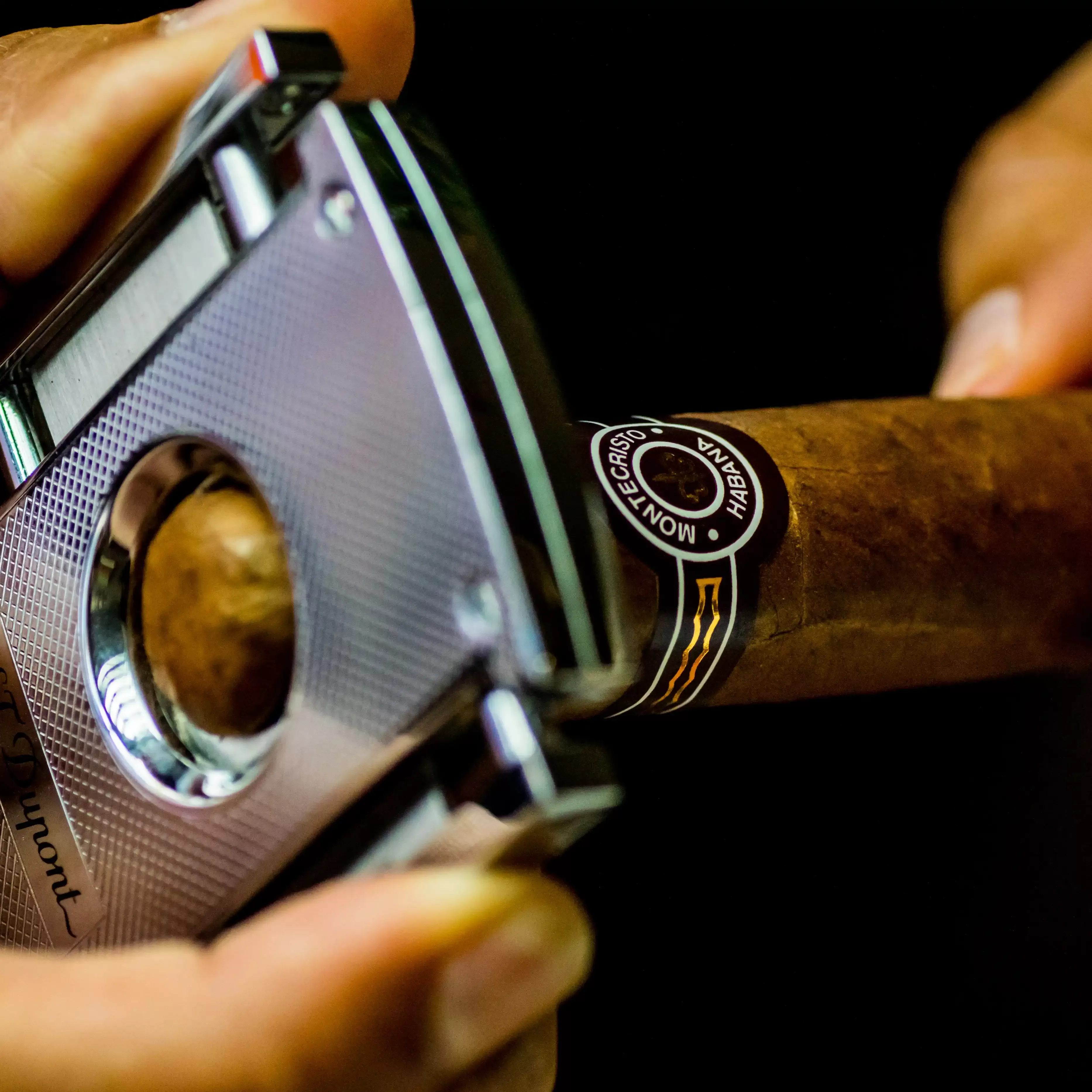 Marty's Chez Tabac
Marty himself was a musician when he was young. When he later moved to the tobacco industry, he performed with the legendary cigar maker and jazz musician Avo Uvezian in New Orleans. 'That was just before Hurricane Katrina. That's when our project of a joint cigar came about spontaneously,' Marty says, pulling out his limited edition 'made by Avo Uvezian' cigar from the La Trompeta humidor.

Marty advises his customers personally, and Zara, his charming colleague, surprises us with a coffee from her native Ethiopia. He also exclusively sells valuable collector's humidors by the American Daniel Marshall – meaning he knows Arnold Schwarzenegger's cigar preferences. The ex-governor of California often travels with Marshall.
'Schwarzenegger was in Toronto last year for a Netflix series, and of course, Daniel came along,' Marty recounts. 'So, I quickly organized the Habanos Trinidad Fundadores, which he favoured at the time.' He then picks up his beloved trumpet to say goodbye to us, his visitors from Europe.
Tobacco shops
The Casablanca Tobacconist
Correnti Cigar Factory
La Casa de Fuma
Facebook: @lacasadefuma1
Marty's Chez Tabac
The Smokin' Cigar Inc.
For further cigar recommendations, please contact your lifestyle manager, or click here to find out more about a Quintessentially membership.