In Bratislava, the capital of Slovakia, life is roaring even in these pandemic times. A surprisingly Mediterranean atmosphere sets in as soon as the first spring temperatures arise. The idyllic terraces dotting the green waterfront along the Danube river offer a perfect setting for relaxed smoking pleasure. Later we head to Bratislava's old town centre with cheerful pastel-coloured facades.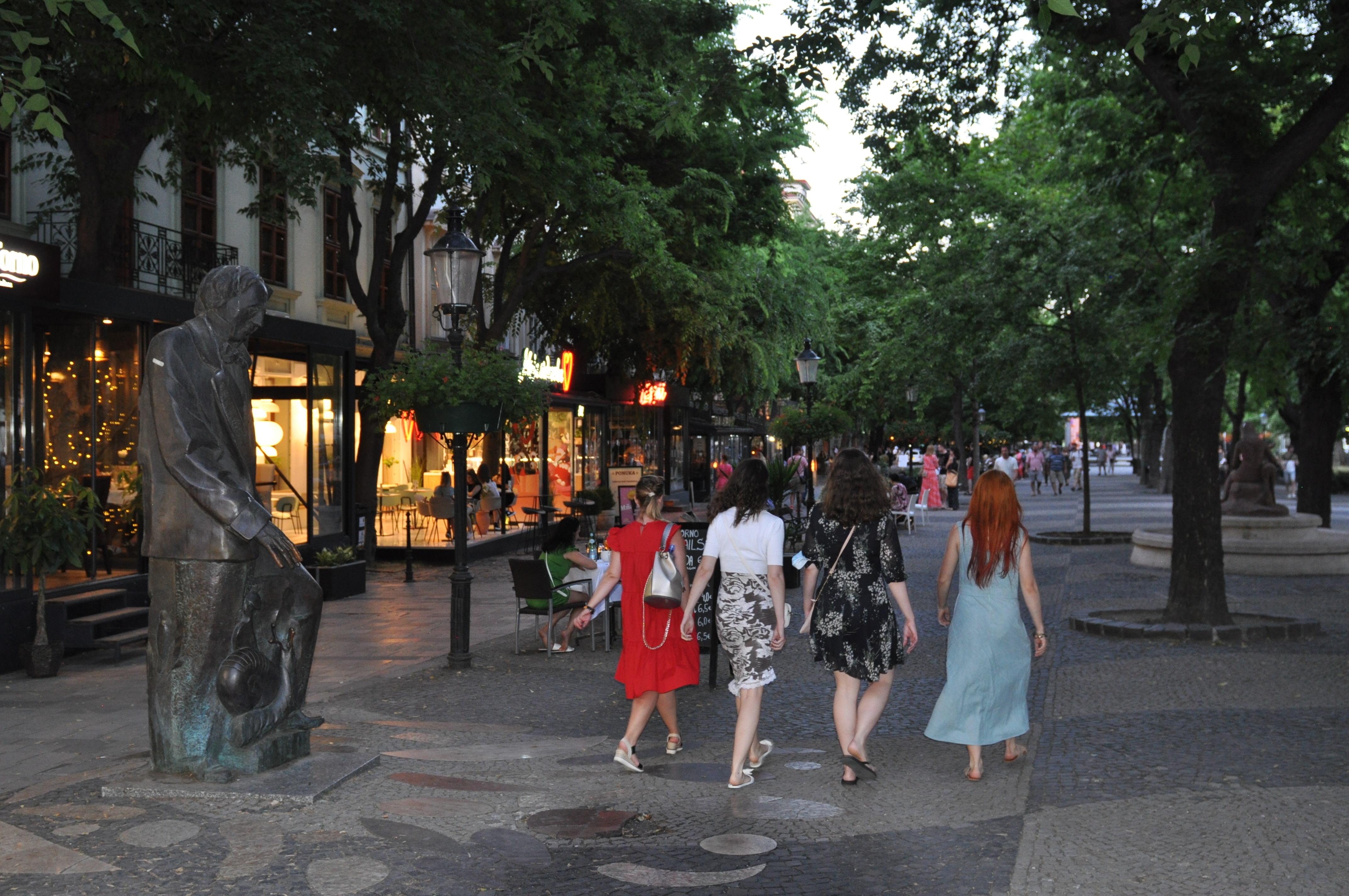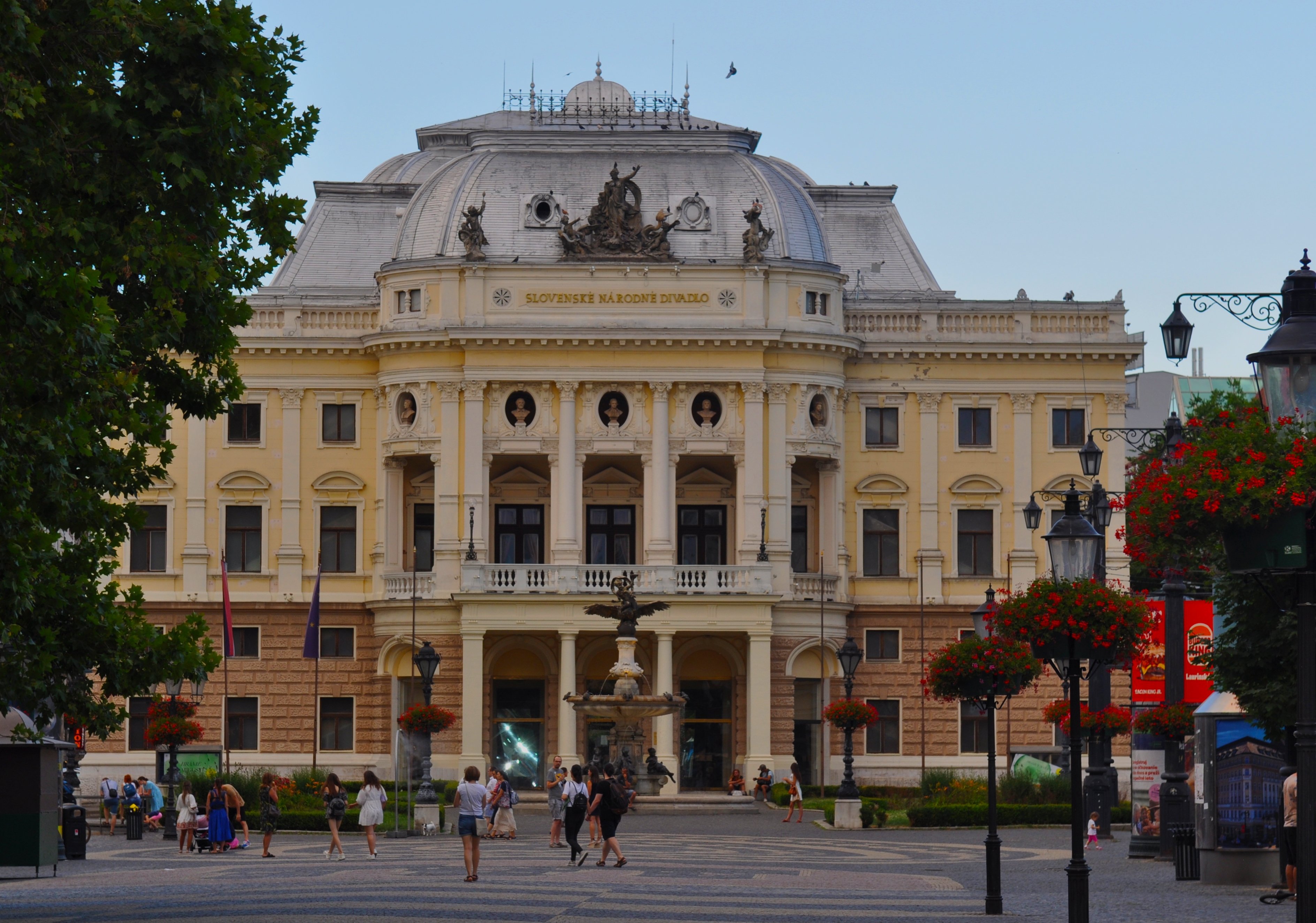 City centre
We walk through the famous pedestrian district around the historic Michalská Gate to get into the mood. Standing high up on the gateway of the impressive city wall and radiating in golden colours, guardian angel Michael majestically waves his wings. It seems the messenger from heaven – a picturesque statue dating from Empress Theresa's era – is playfully waving to us, busy passers-by. And why not – after all, he is sending the good news of a wonderful welcome cigar, simply sinking into inner contemplation while puffing away with pleasure.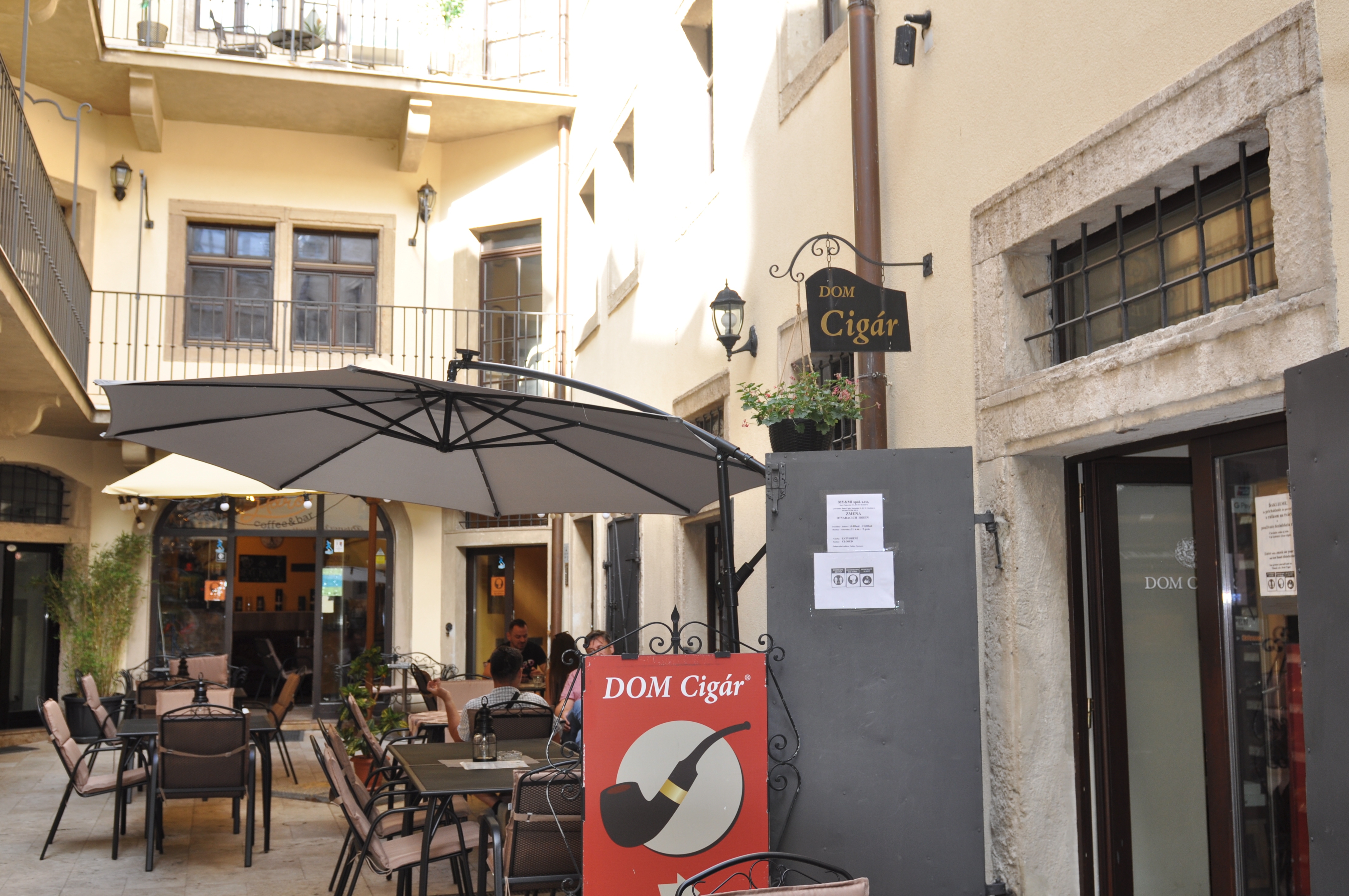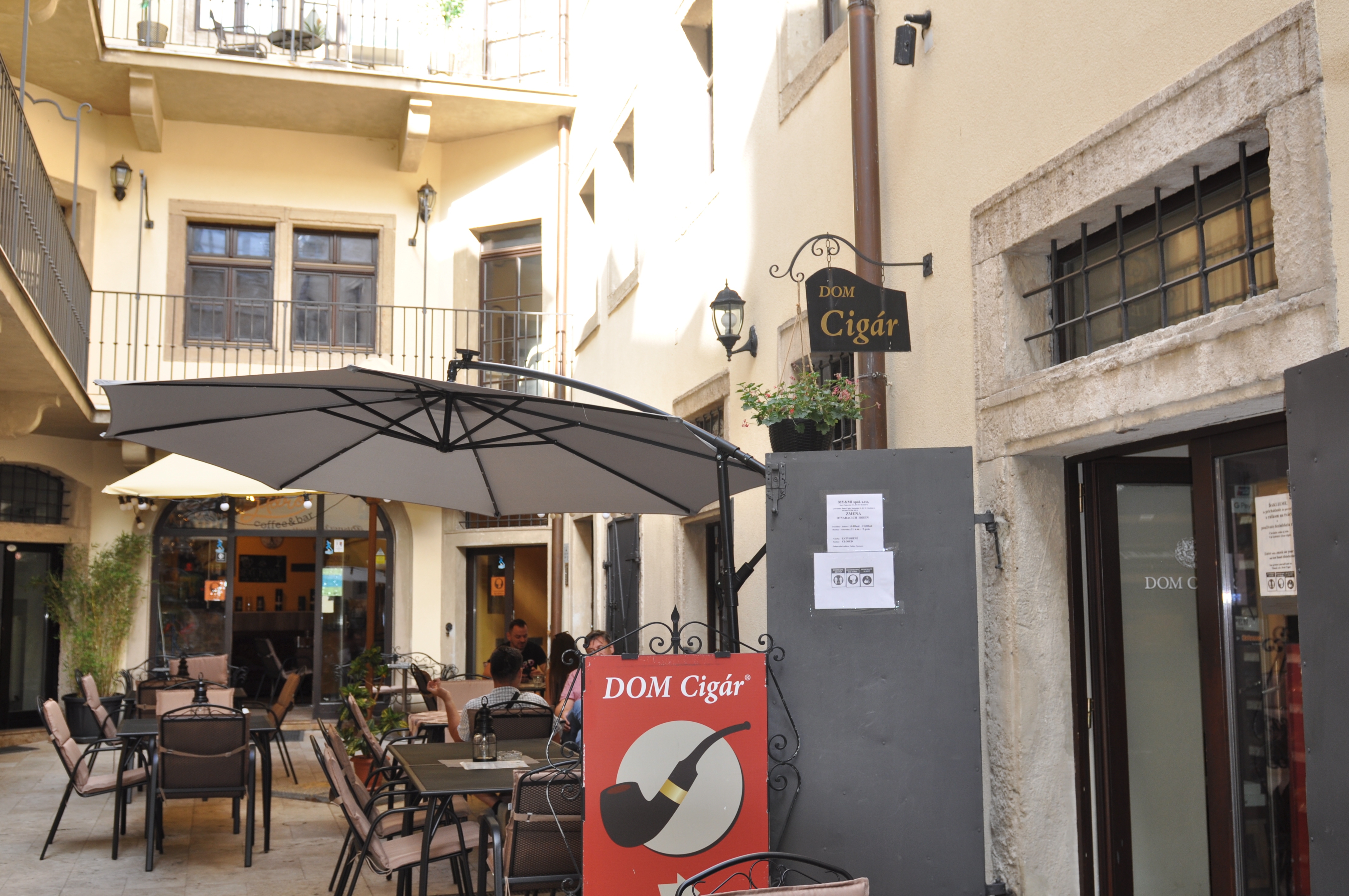 Dom Cigar
We succeed in doing this on the quiet patio of Bratislava's oldest townhouses, whose solid 14th-century walls put us in a meditative state of mind. The small and exquisite tobacco shop Dom Cigár is also perched in the inner courtyard, right next to a chic terrace bar. I recommend the Edición Limitada Andalusian Bull – its intense, spicy aroma gives us the perfect stimulus for enjoying a long weekend in this Danube city.
In addition to our rare speciality from the Dominican Republic, we are flirting with luxuries such as a Cohiba Talisman Limited Edition 2017 – elegantly presented in Dom Cigár's large humidor cabinet. Slovakia's top address for consummate smoking pleasure has several exclusive specialist shops in the capital.
We chat with Maroš Bajtoš, Dom Cigár's amiable junior manager. Together with his father, he is running the MY & MI company. It is a global player, responsible for distributing selected cigar brands in 40 countries and cooperating with over 70 partners worldwide: "Our company headquarters in the geographical centre of Europe provides the perfect logistical conditions to successfully position us as a global trading hub." Bajtoš points out. His father, Miroslav, has been in the cigar business since 1993 and is thus one of the industry's pioneers in Slovakia.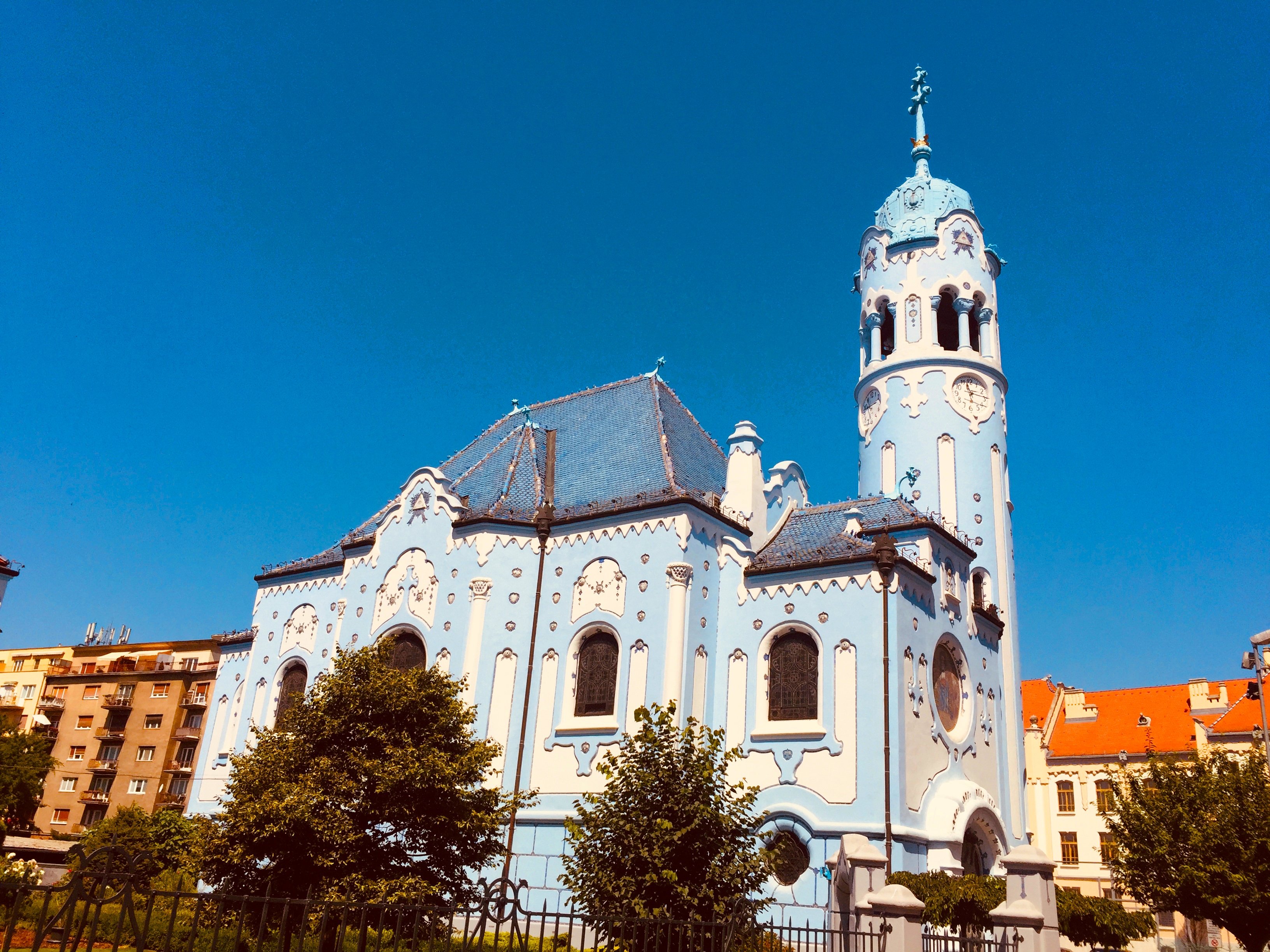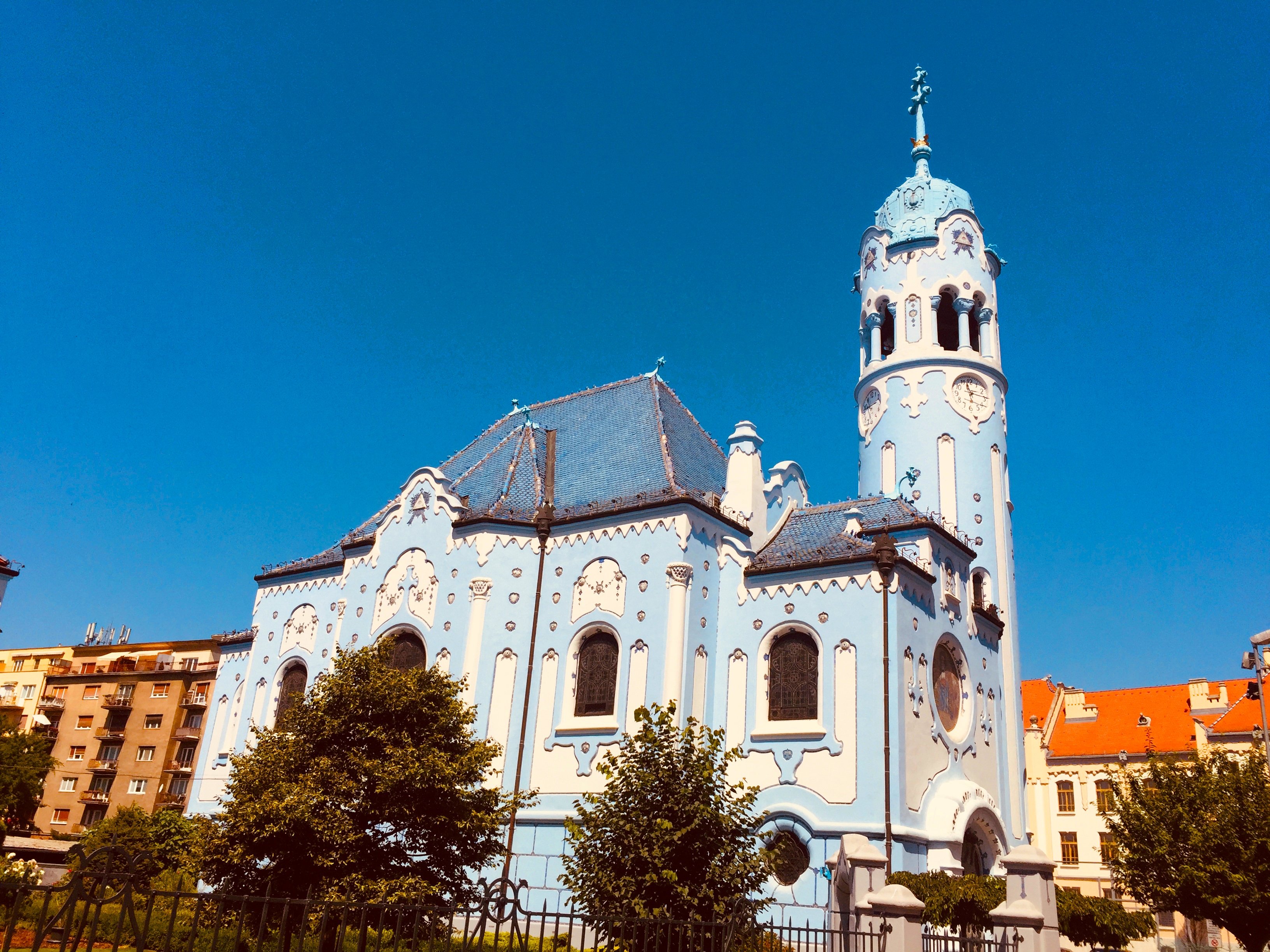 The Church Of St Elizabeth
Once the coronation capital of the Austro-Hungarian monarchy, Bratislava offers an attractive bar and restaurant scene. And it can certainly compete with its "sister city" Vienna, about 70 kilometres away.

Making our way to the cigar lounge, The Cuba Libre, promising a boisterous Havana-style atmosphere, we stop at an elegant cognac and champagne bar. There we learn that in 1825, the royal town of Pressburg (then the Austrian name of today's Bratislava) was the first city outside of France to open a champagne factory.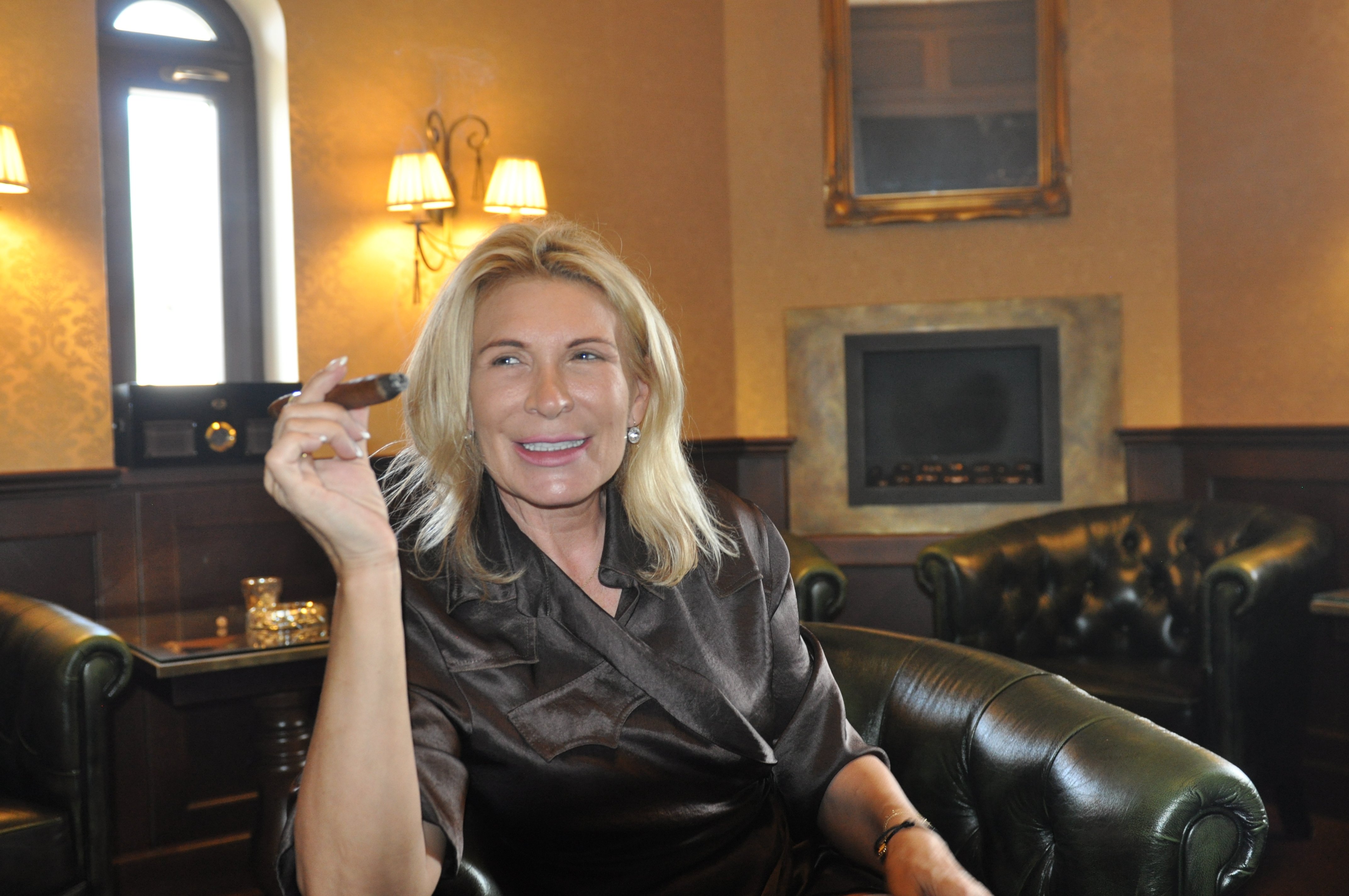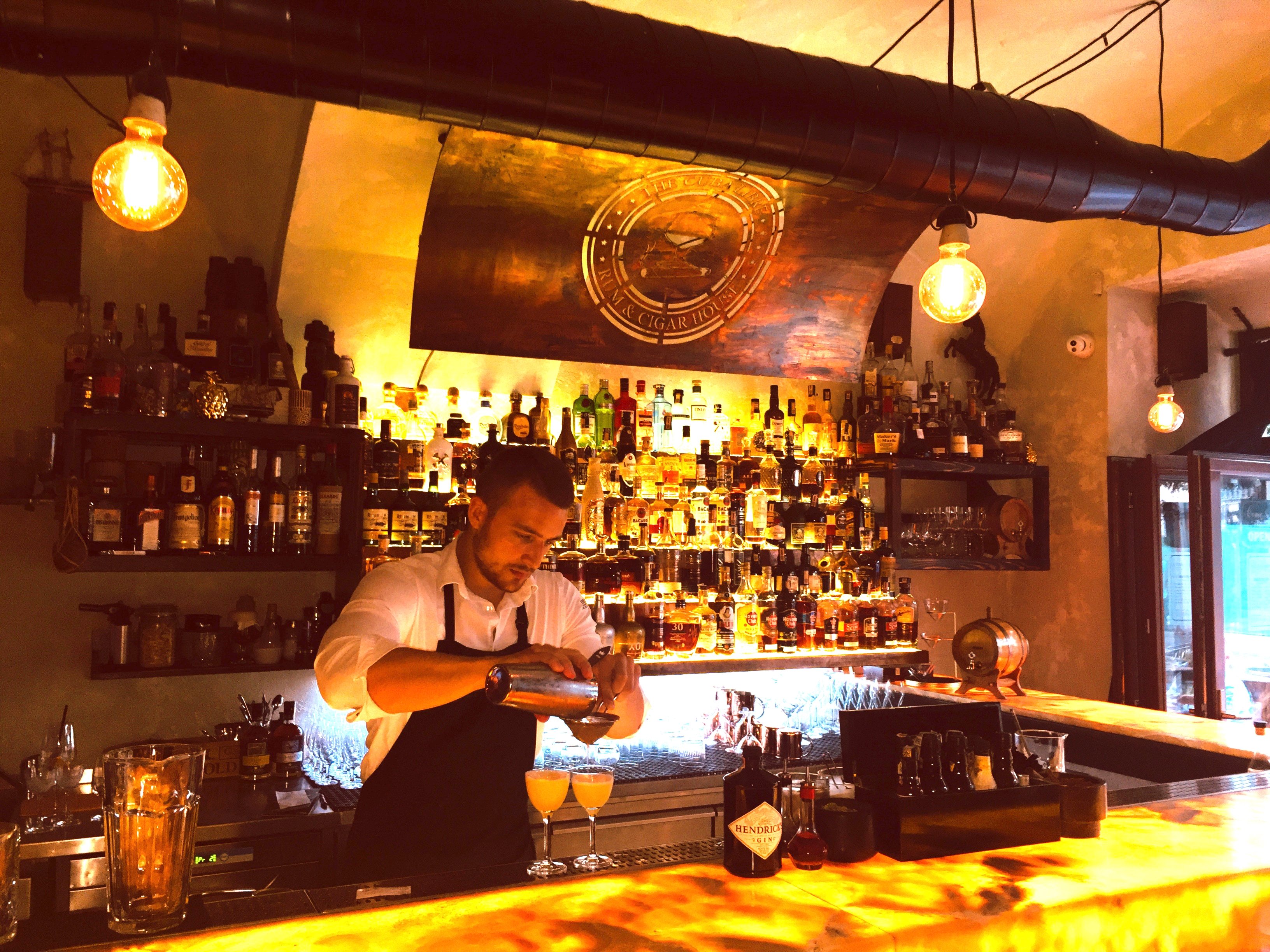 Danka Kisslingová | The Cuba Libre
By no means should you miss visiting the well-known restaurateur and cigar lover Danka Kisslingová. She has set up an extraordinary speciality restaurant and a comfortable cigar lounge with an artistic flair for her guests, located just outside the city. The aficionado has not only received the Golden Champion Award in South Korea for the world's best roast goose, but she has also entertained VIP cigar lovers such as Prince Albert II of Monaco.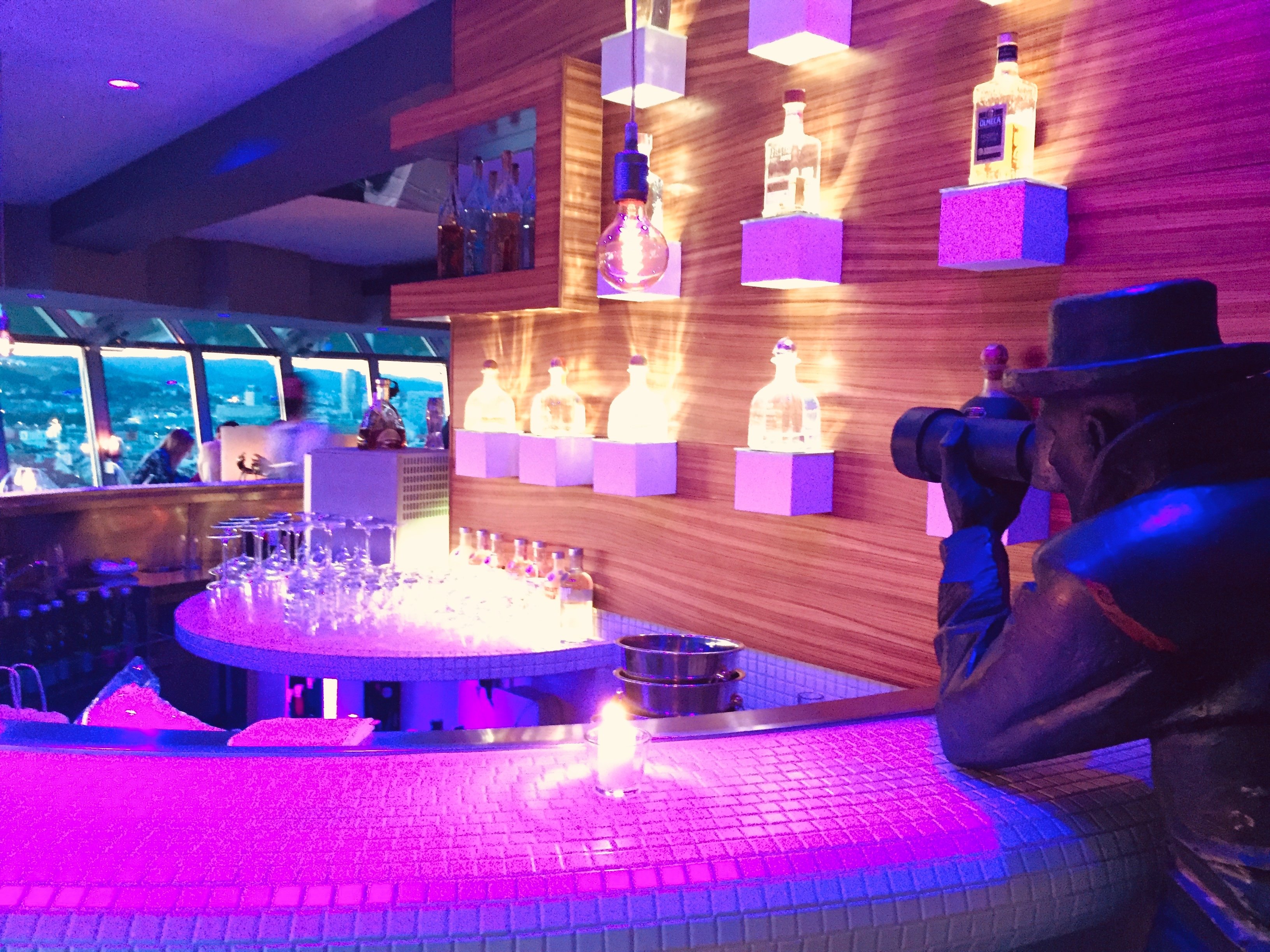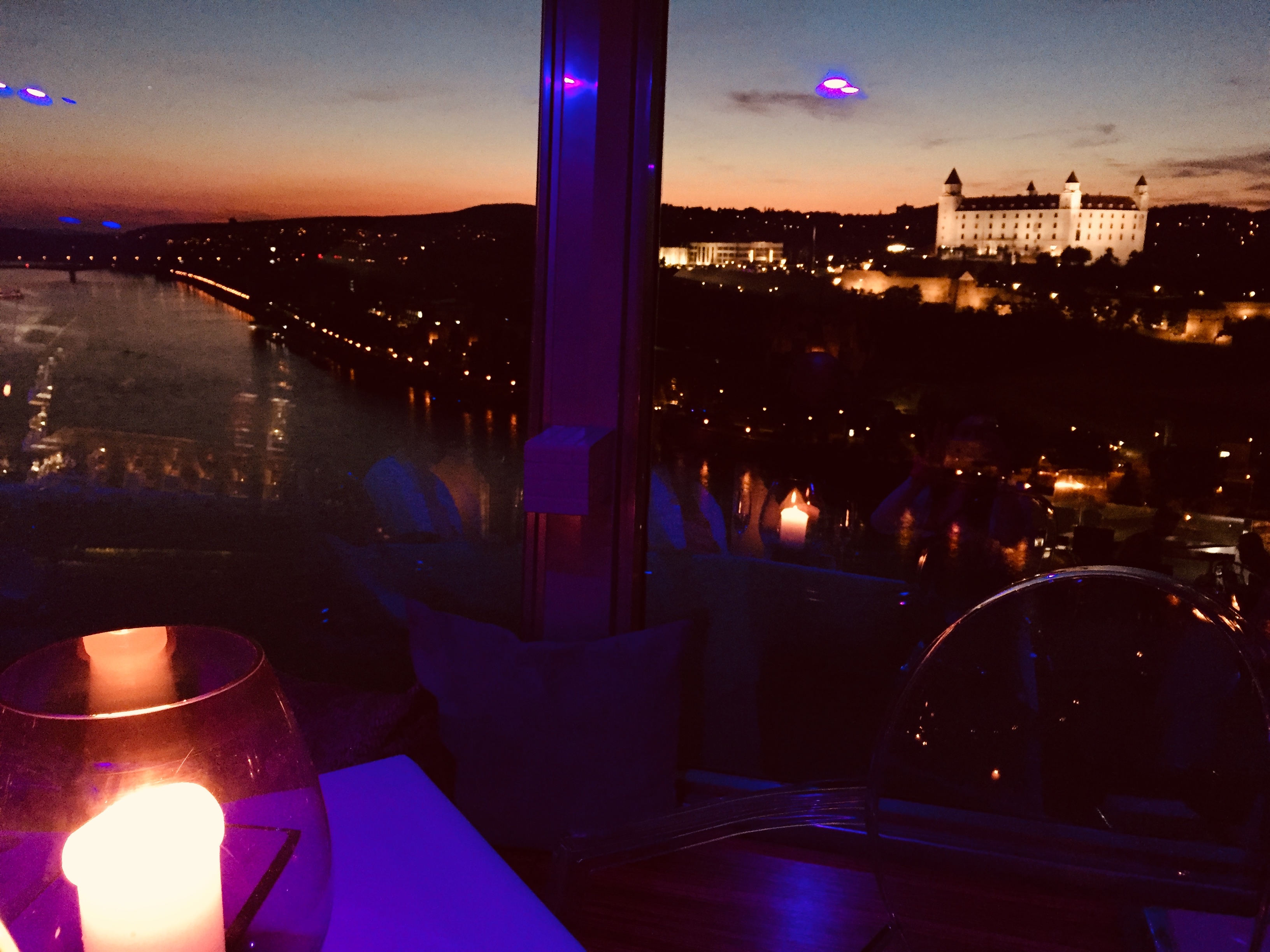 UFO Restaurant & Bar
The futuristic-looking restaurant and bar, UFO, which initially served as a military post, is reminiscent of Bratislava's Eastern bloc times. Anyone enjoying its creative cuisine at the height of 95 metres above the Danube will be rewarded with spectacular views. The region's vineyards are picturesquely situated near the shore, and we can make out the impressive ruins of Devín Castle in the distance.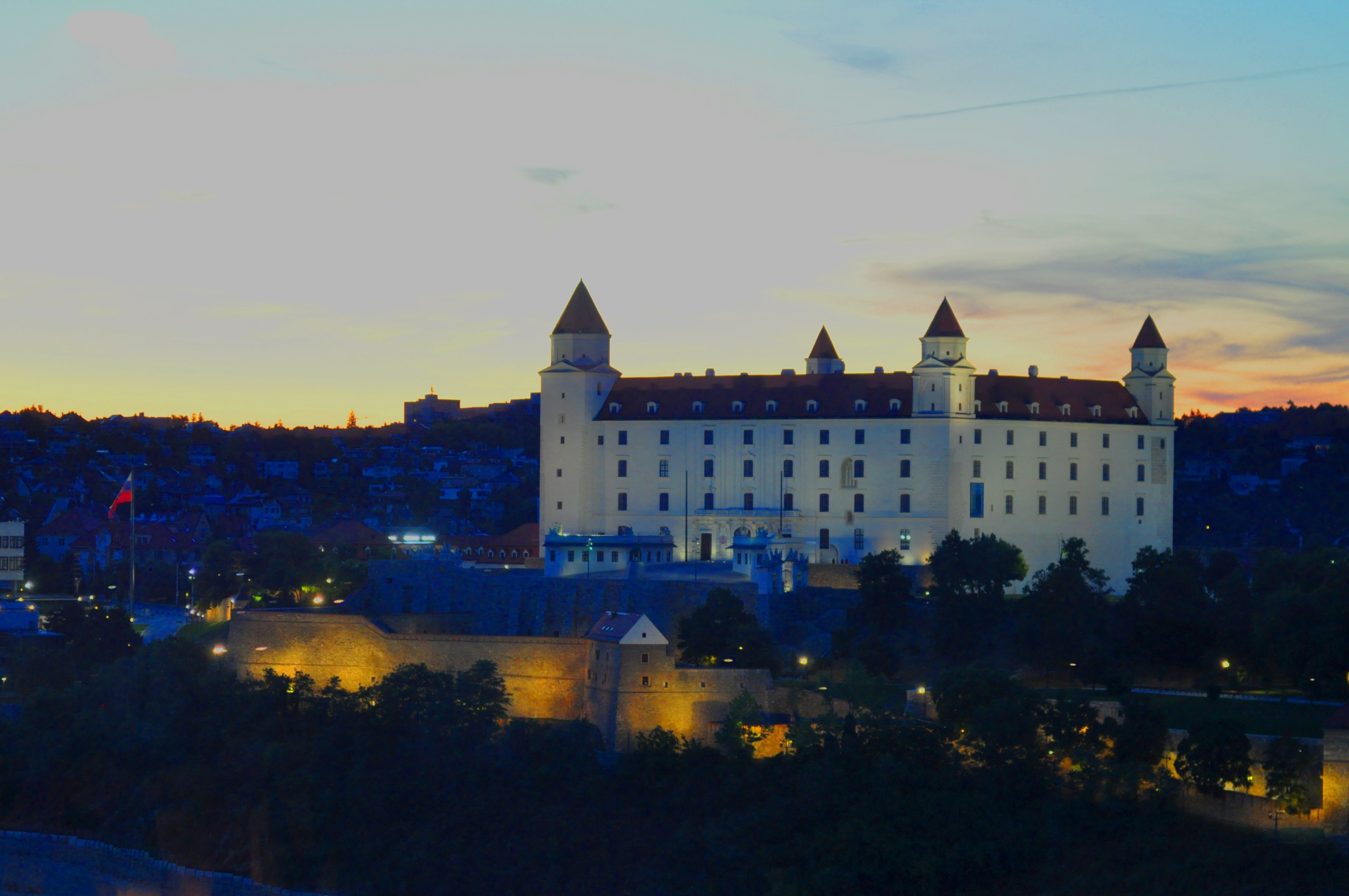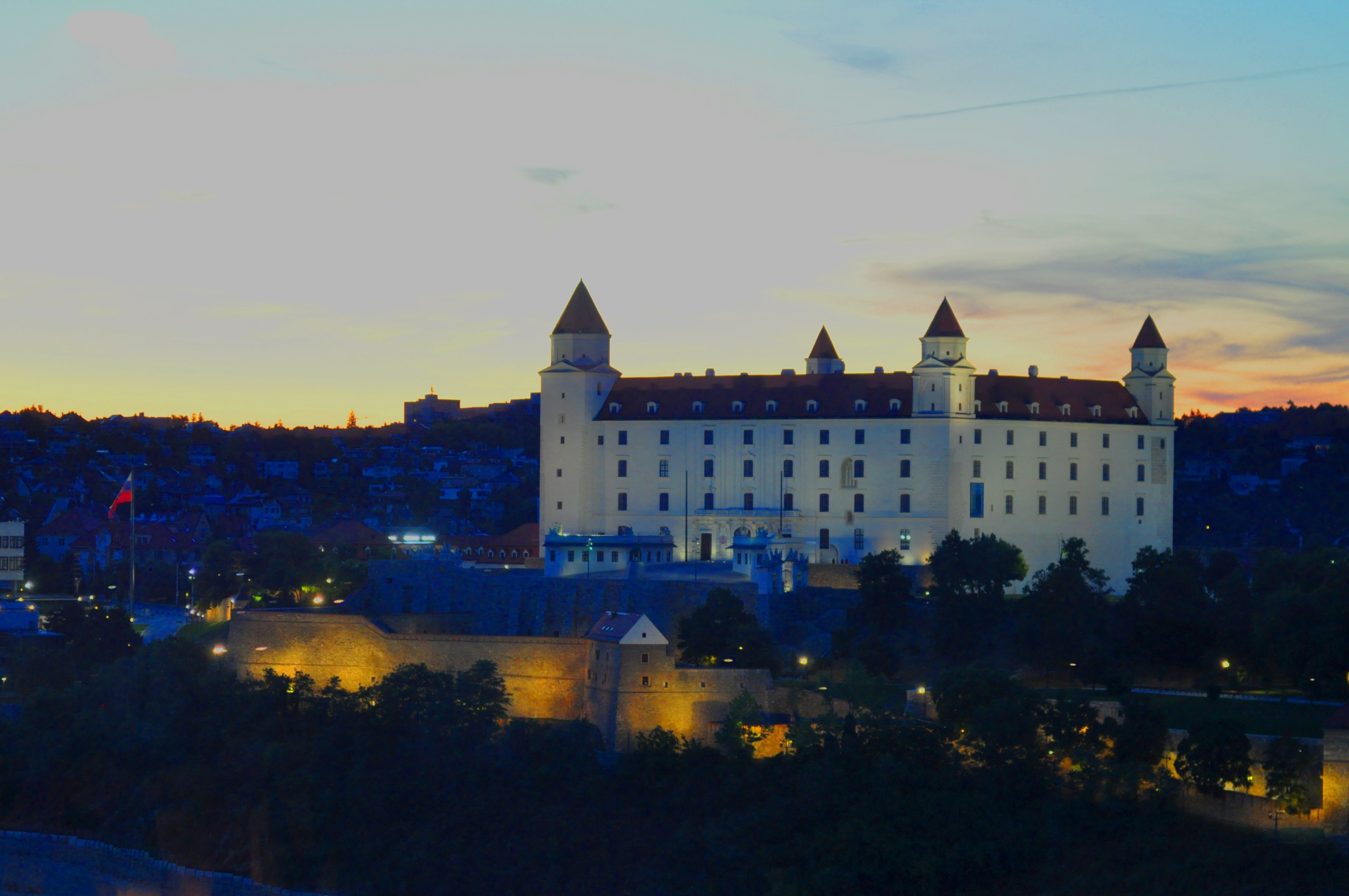 Devín Castle
We go there the next day on a tour boat and savour the clear view as far as Vienna. The detour to the dramatic historical memorial at the confluence of the Morava and Danube rivers is emotionally gripping. It is a stark reminder of the times of the Iron Curtain when thousands of refugees tried to swim from Slovakia to reach nearby Austria. Guide Blanka Corná brings the story to life through her own harrowing experiences. Then she takes us to the lower plateau of legendary Devín Castle, where visitors can taste the delicious currant wine Ríbezlák.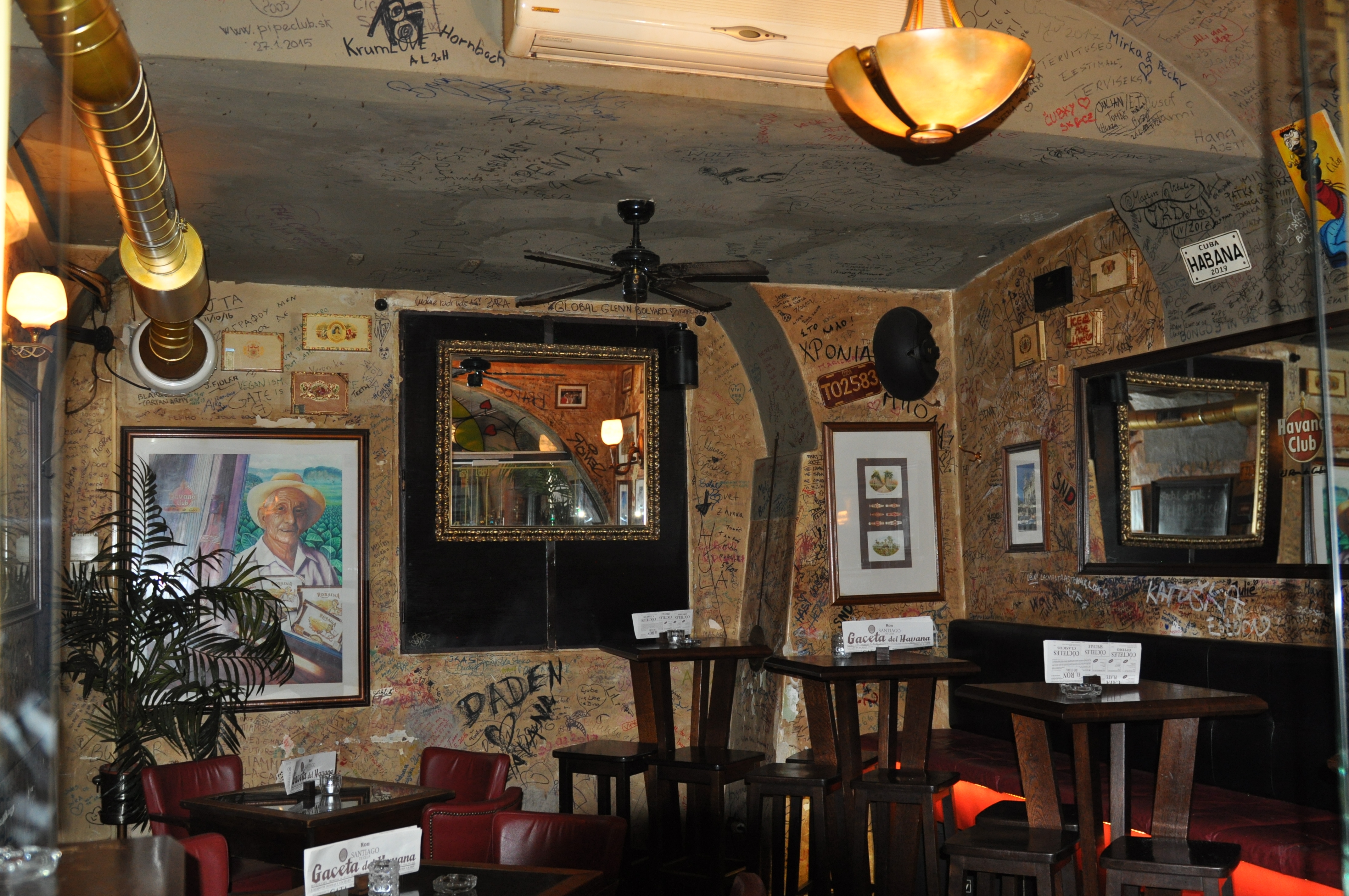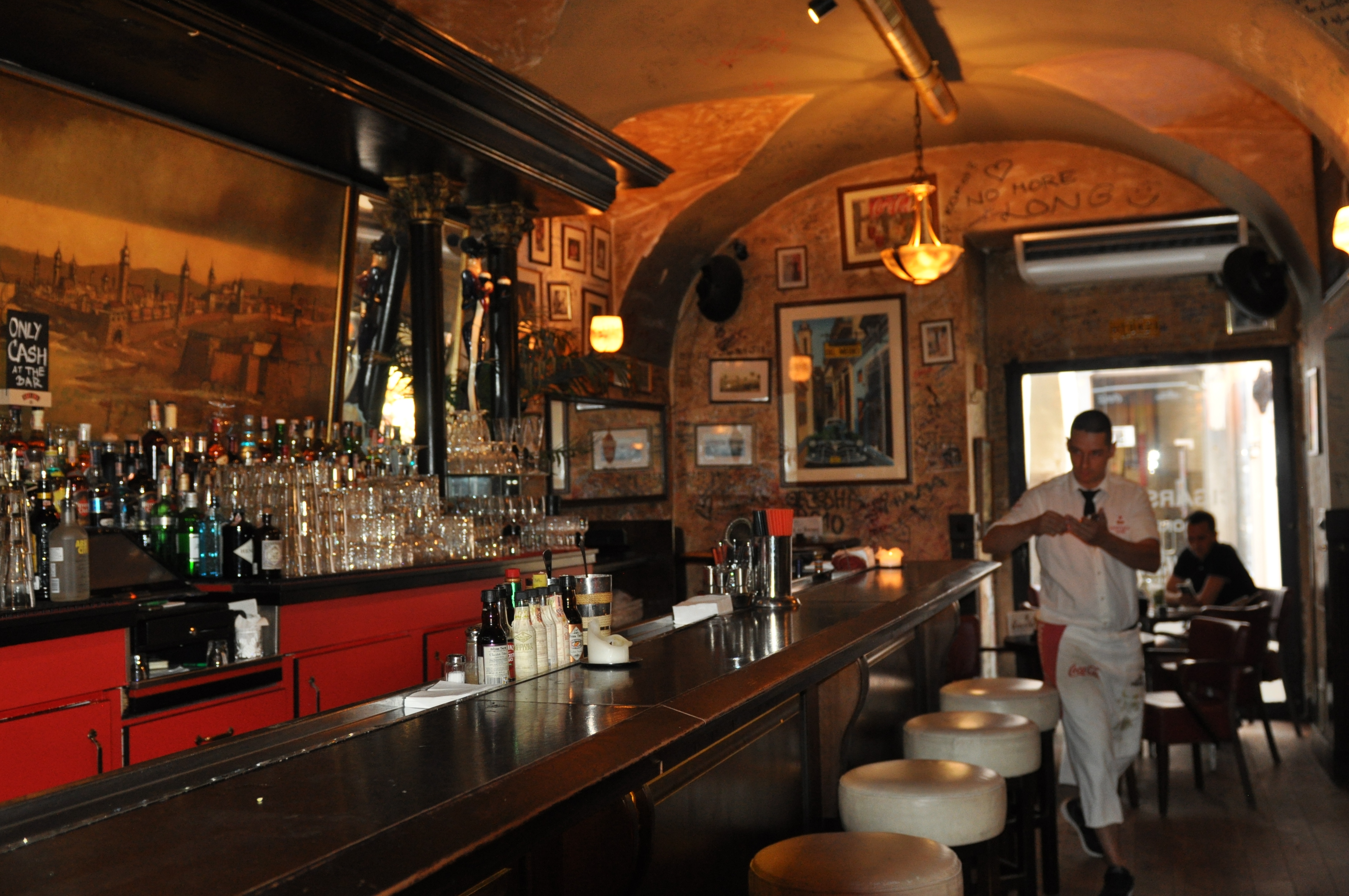 Havana Café
In the evening, we are back in Bratislava and stroll along the appealingly laid out pedestrian zones on the banks of the Danube. Bar ships firmly anchored on the shore and glittering in all colours put visitors into an almost romantic mood. Beer specialities are served on board. Anyone who wishes can indulge in their soiree cigar in a secluded area – with a spectacular panoramic view of the Bratislava city castle, the symbol of Slovakia's capital and largest city. After dark, it is fantastically illuminated and shines over the Danube like a multi-faceted rough diamond.
We promenade along the shore to the Eurovea Shopping Center, whose avant-garde architecture takes our breath away. Bratislava is very chic and sophisticated, with top restaurants and bars whose terraces are a mecca for aficionados.
It is only late at night that we return to the city centre. This is where Bratislava's cultural heart is beating. Our eyes are reflexively drawn to the venerable Radisson Blu Carlton Hotel at the National Theatre. Built-in 1837, it has hosted famous guests such as Thomas Alva Edison, Theodore Roosevelt and Albert Einstein. It is here on Hviezdoslav Square – named after Slovakia's greatest poet – that the famous physicist and tobacco lover is said to have passionately smoked his pipes and cigars.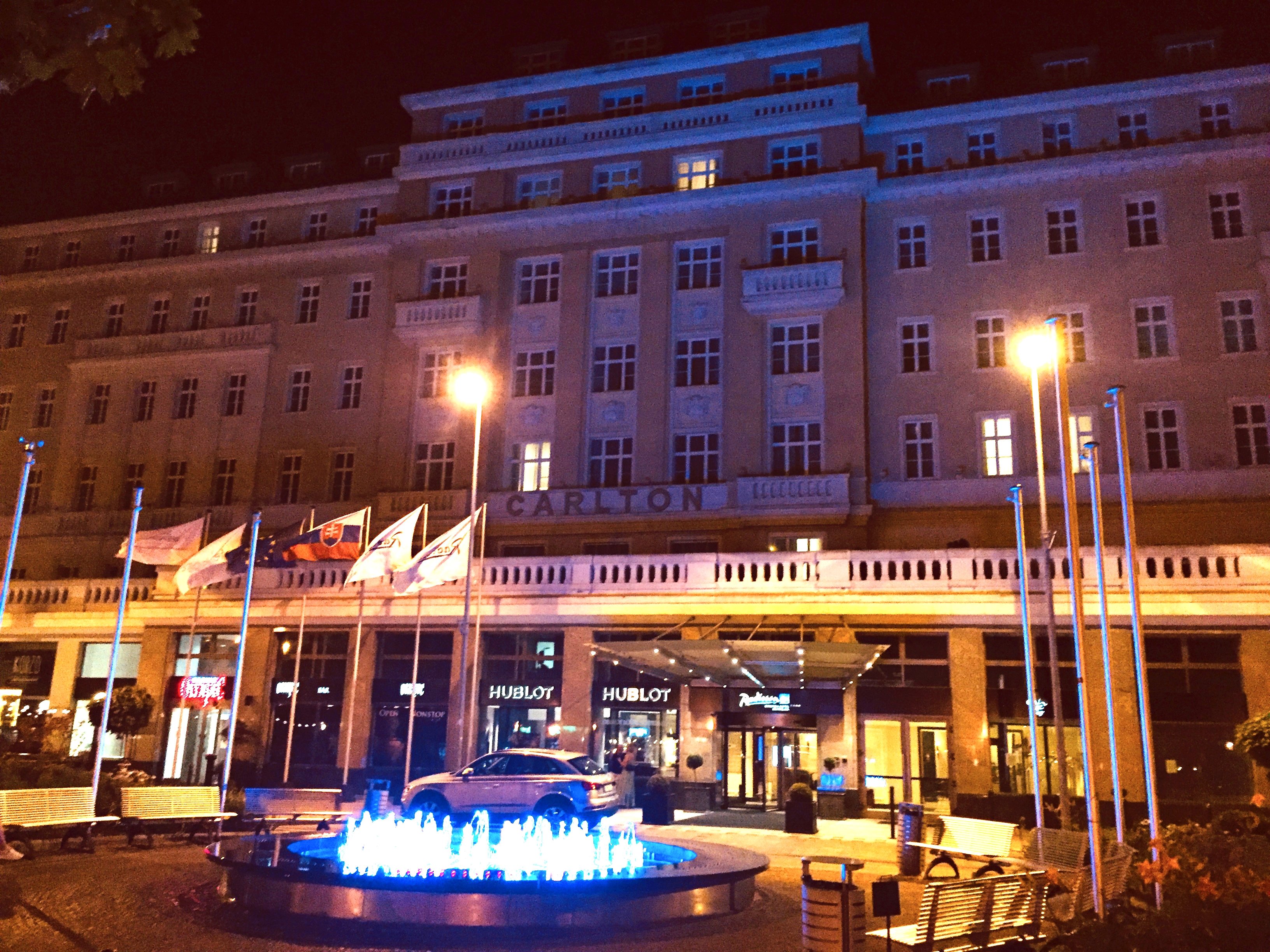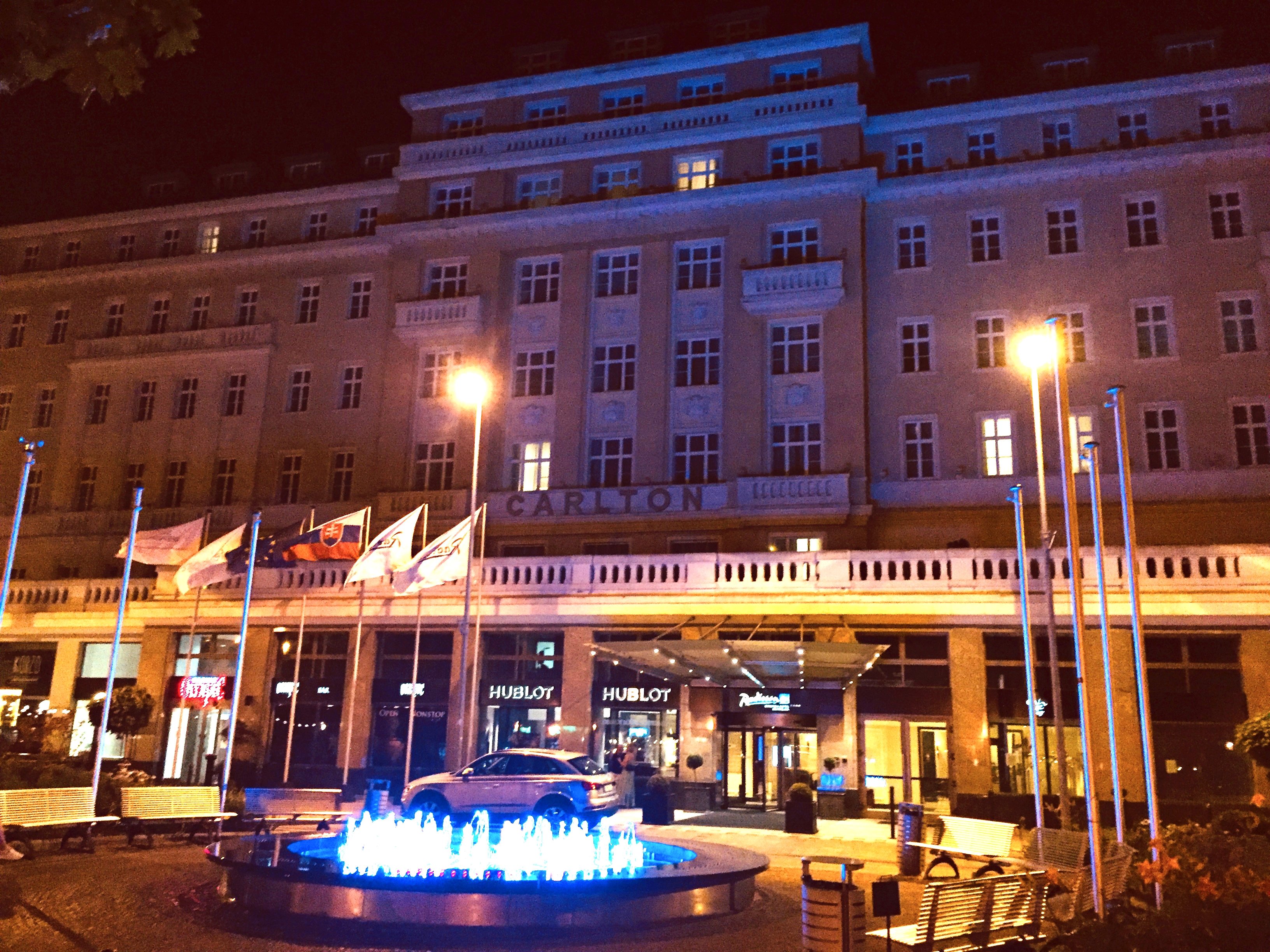 Carlton Hotel
We enjoy our farewell cigar at this memorable historical spot, remembering the poignant words Albert Einstein used to describe himself for posterity: "Let me tell you what I look like: pale face, long hair, and a tiny paunch. In addition, a clumsy walk, a pen in my pocket or my hand and a cigar in my mouth."
So much honesty from a genius of the century fills us with fresh courage in challenging times. Inwardly moved and mentally refreshed, we say goodbye to Bratislava: in memory of Einstein, who discovered new world-shattering ideas in Central Europe's most luxurious hotel of his time – always wrapped in his trademark thick, pleasurable smoke of tobacco.
Travel Information
TOBACCO SHOP
Dom Cigár
Michalská ulica 386
811 03 Bratislava

CIGAR LOUNGES
Michalská
Historic Centre – Terrace with bar
Michalská ulica, 1
811 03 Bratislava
The Cuba Libre Rum & Cigar House
Laurinská ulica, 11
811 01 Bratislava
Havana Café
Michalská ulica, 26
811 03 Bratislava

Roasted-Goose Restaurant & Cigar Lounge
Pivnica u Zlatej Husi
Pezinská ulica 2
900 26 Slovenský Grob

INSIDER TIP
Danubiana Museum with spectacular open-air exhibitions and a terrace restaurant

HOTEL
Radisson Blu Carlton historic world-class hotel



All photos by Gabriela Greess.