Sitting with my feet in the water, I ignored the Goan snack platter before me as I listened to Hansel Vaz talk about feni. The Indian spirit – indigenous to Goa – was first mentioned in the 16th century, but it is only in the 21st that interest in it has gone global. Still made traditionally, it is aged in clay pots and distilled, first into urak, which is consumed in the summer with Limca, a local lemon-lime cola, salt and a squeeze of lime. The second distillation transforms the cloudy urak into feni. While the former must be consumed within days of distillation, the latter can keep for years. 
Goa has changed over the years, and a new breed of traveller is seeking nuanced, culture-centric and sustainability-focused experiences. Sitting at a spring-fed pool under a canopy of coconut trees at Fazenda Cazulo distillery, Vaz explained how feni is made from cashew. Throughout the session, we tasted three feni variants along with specially-made cocktails enriched with nutmeg, cinnamon and pepper – also grown onsite at Fazenda Cazulo's spice plantation.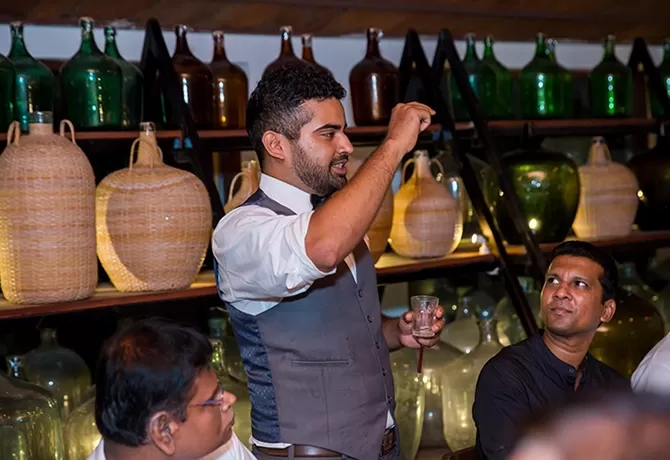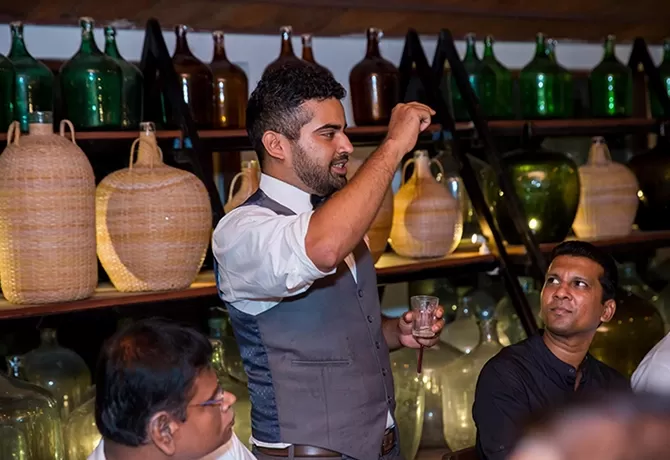 After our meal, we took a tour of their cellar, where bottles as old as 350 years are stored in garrafãoes – round-bellied glass bottles. Vaz explains, 'I would say, in the 60s and 70s, when Goa was still waking up and undiscovered, feni was probably the mainstay of everyone's evening drink.' In the years since it has been displaced by spirits like whisky and vodka before recently being rediscovered by a younger generation.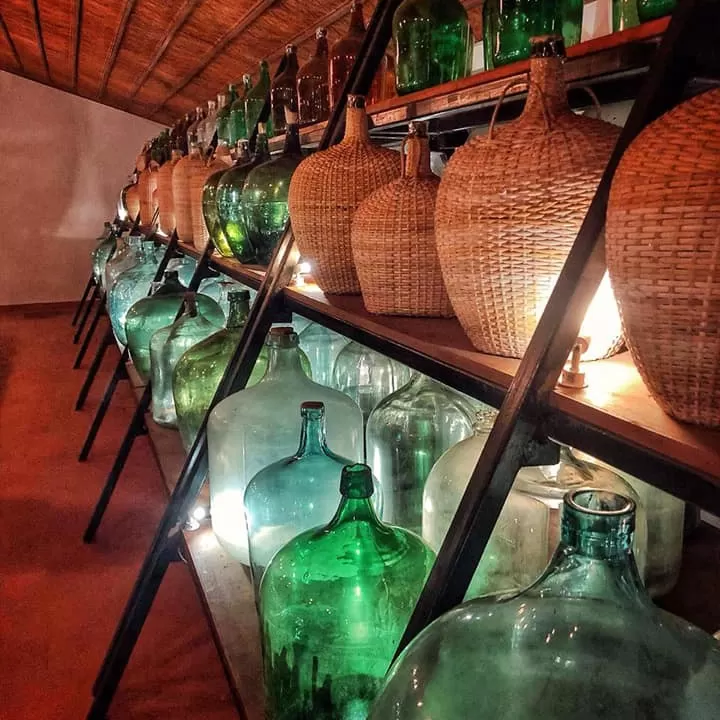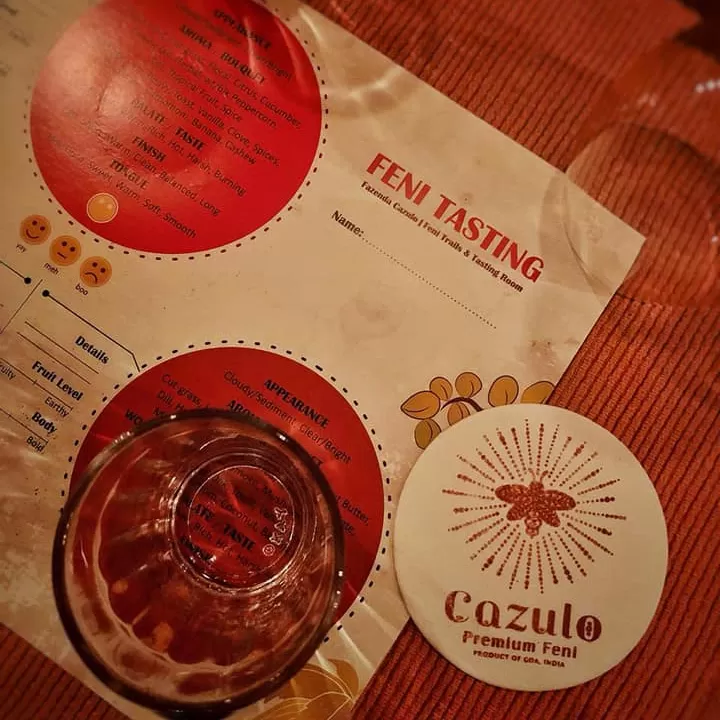 Fazenda Cazulo
Now, Vaz, a trained geologist, has taken it upon himself to educate and spread the gospel of feni: whether through tours or tastings, he's working to bring it back into the mainstream. Elsewhere in Goa, bars have drinks featuring the cashew-based spirit on their cocktail menu – most prominently at Antonio at 31 and Miguel's. At both, the strong and fruity spirit gives its distinctive bite to cocktails, classic and otherwise. Both are located in Panaji, the state capital, where colourful Portuguese-style buildings could have you believe you're in Lisbon. The short walk between the two bars will reveal thoroughly Indian issues – of uncovered drains and the seemingly perpetual construction work that is always ongoing. Once indoors, however, you're transported.
At Miguel's, it's best to ask the bartender to whip up a feni cocktail based on the flavour profile of your favourite cocktail. Order a chicken liver pâté or chorizo (locally made) pav brioche to accompany your drink. Next, make the short walk along the river to Antonio at 31, where the refreshing Feni Mule or minty Jaggery Mojiito are both worth trying. Pair your cocktails with the cauli bravas, an inspired take on the Spanish original, made with cauliflower and spicy stuffed squid. If you're seeking to sample local food, order the ros omelette or beef fry, each elevated by technique at this tiny hole in the wall.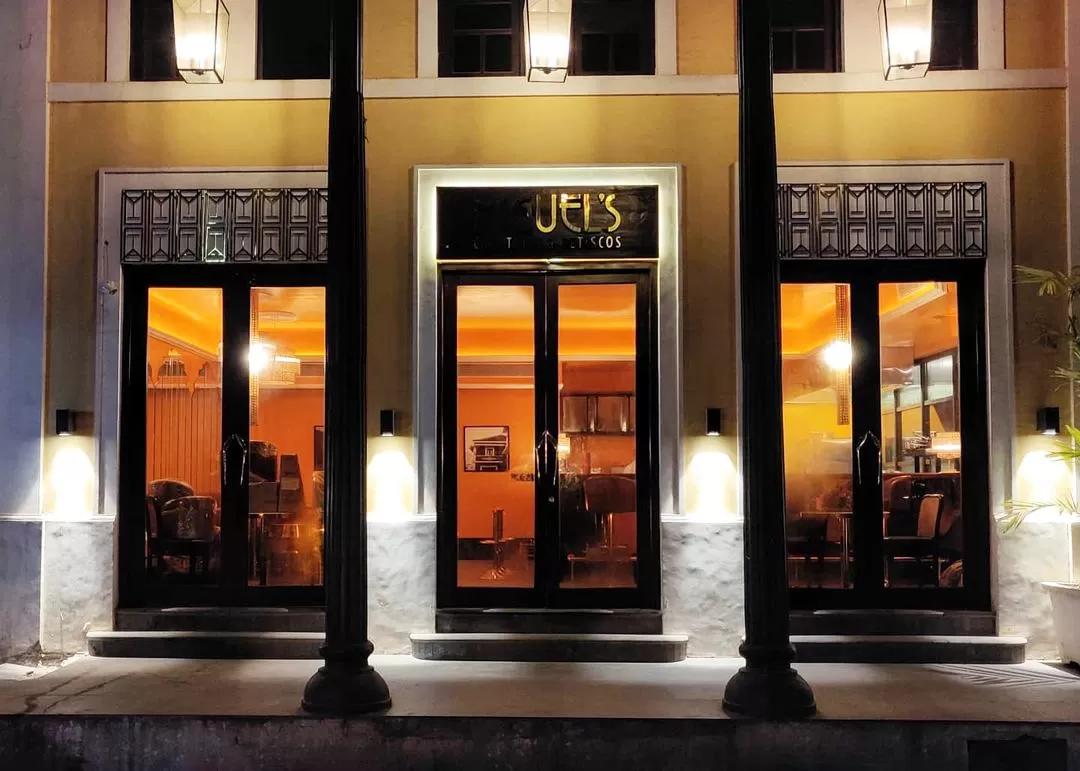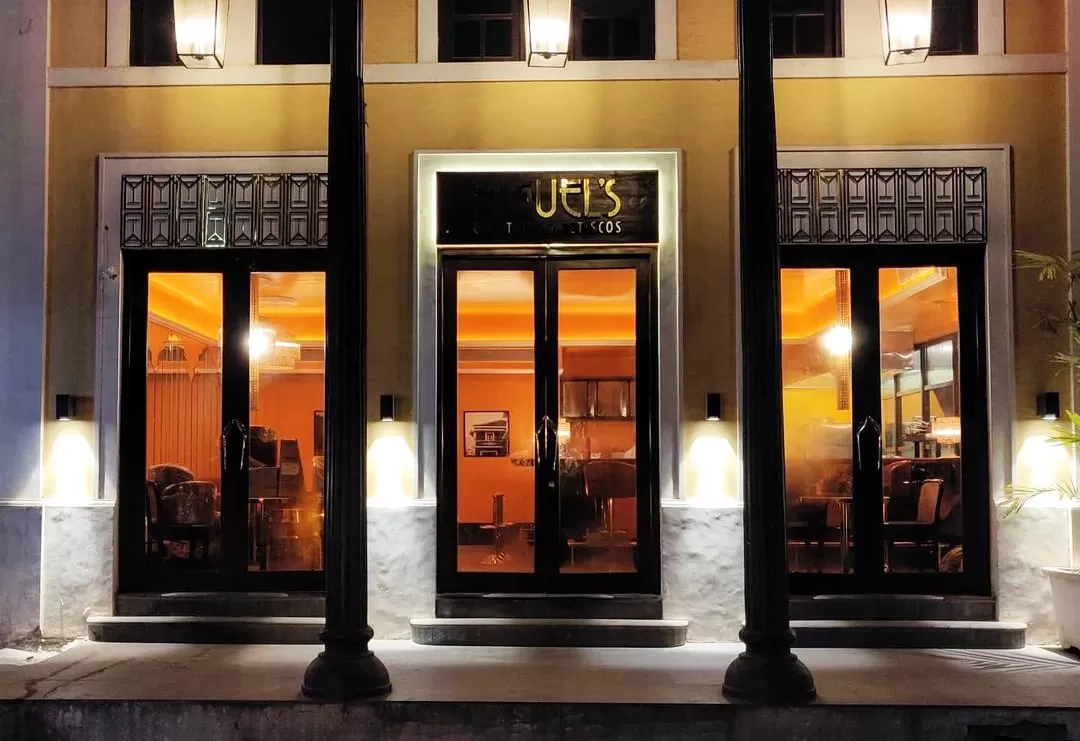 Miguel's
Further north in Siolim, Hosa – which feels more Tulum than Goa – has a drinks menu that draws on unusual flavours under the careful stewardship of Varun Sharma. For an international twist, the Yuujin shrub features feni with wasabi and grapefruit, an ideal complement for reinterpreted South Indian food like a must-order curry leaf cured snapper. End the night with a pour of Paul John whisky, a local dram that's been winning awards since its establishment in the 1990s.
After this brief immersion, there is the opportunity to dive deeper into the local spirits scene. A new wave of distilleries is expanding what craft spirits can do, with gin drinkers benefiting the most. While some, like Stranger and Sons and Hapusa, have reached international shores, each draw on the country's familiarity with spices and botanicals. As a result, shelves are stocked with 'Made in India' bottles to try. None, however, have distilleries open to tourists just yet.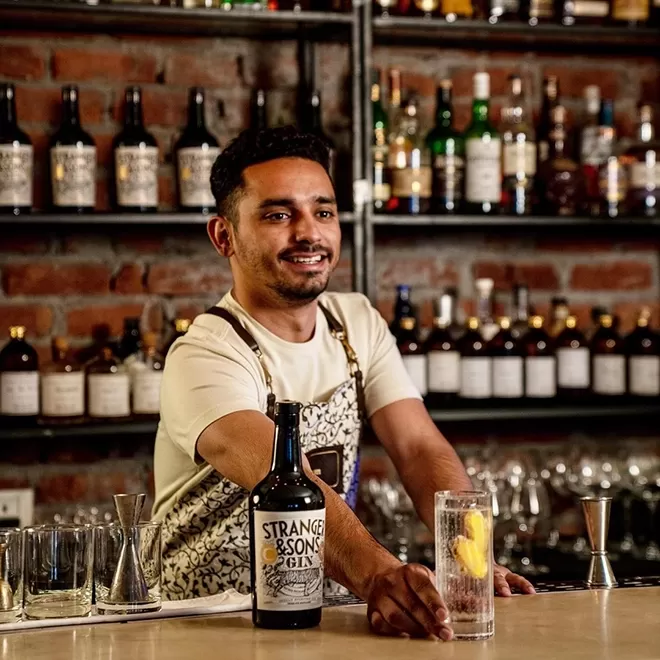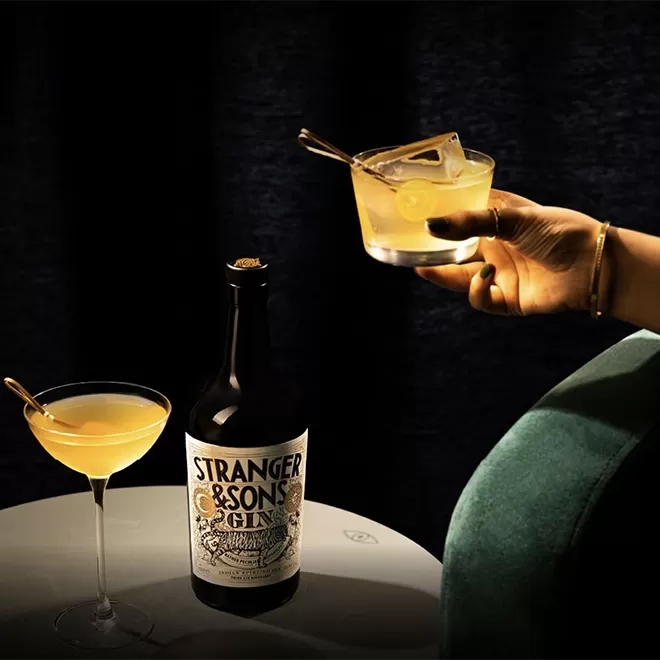 Stranger and Sons
Paul John, the aforementioned whisky maker, does – though getting to Cuncolim is a trek as it's not close to the tourist-centric parts of the state. Once there, however, you'll be rewarded with a tour that explains where their malt is sourced from to its ageing in barrels, some of which come from rye-maker Sazerac. The sprawling space features stills and pipes running through the high-ceilinged warehouse. The hum of machinery and heat from the extraction and distillation processes can stifle. Still, the tour moves briskly, and it is eye-opening to learn that the spirit ages quicker in barrels in India, given its tropical climate. Finish with a whisky tasting, and before leaving, there's the opportunity to buy a bottle to pour at home.
Travel guide
Where to stay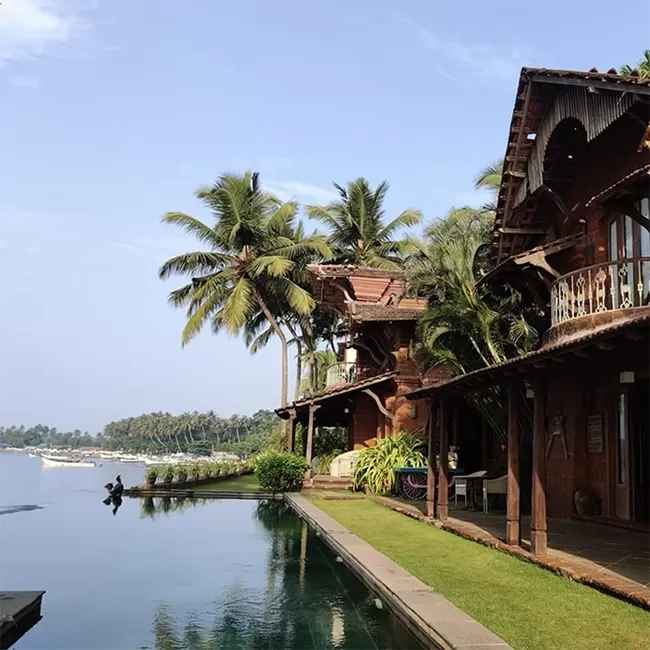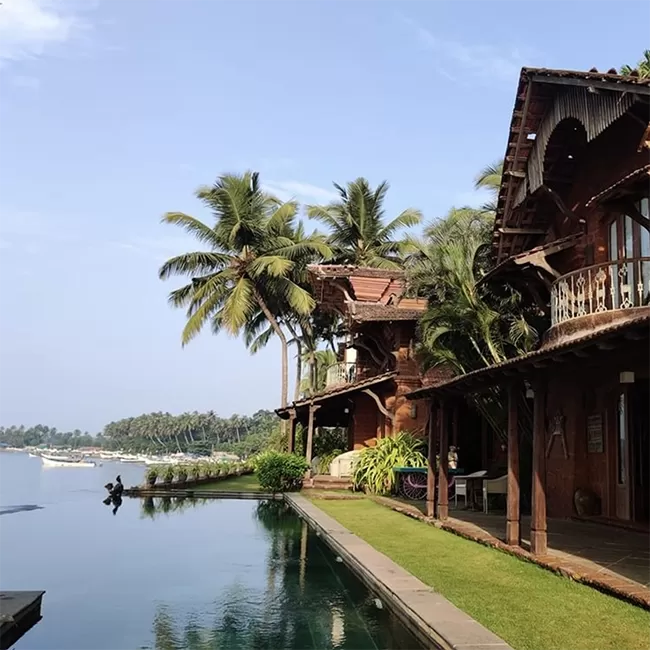 Coco Maia, 787 Nerul-Reis Margos Road, Nerul, Goa 403109
Ahilya by the Sea
Nine rooms, two infinity pools and a great location are what sets this property apart. Part of Relais & Châteaux, it also regularly has live fado on its lawns and is secluded yet easily accessible.
The Postcard Moira
A restored 200-year-old house, this hotel features just nine bedrooms. Take advantage of its roster of experiences that includes a heritage walk and even surf lessons.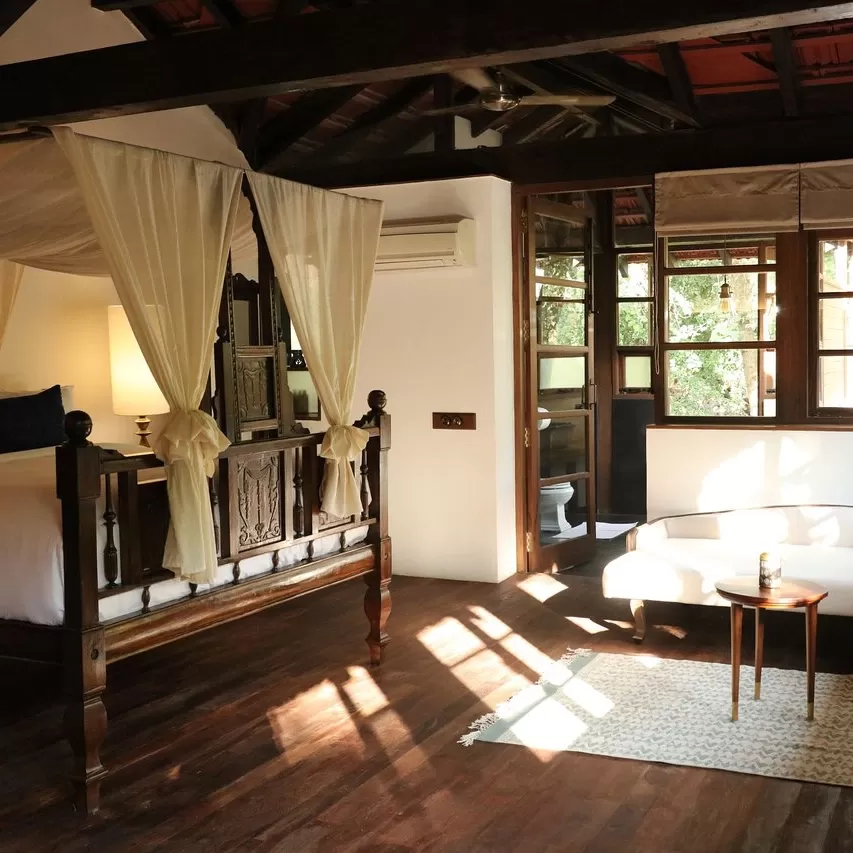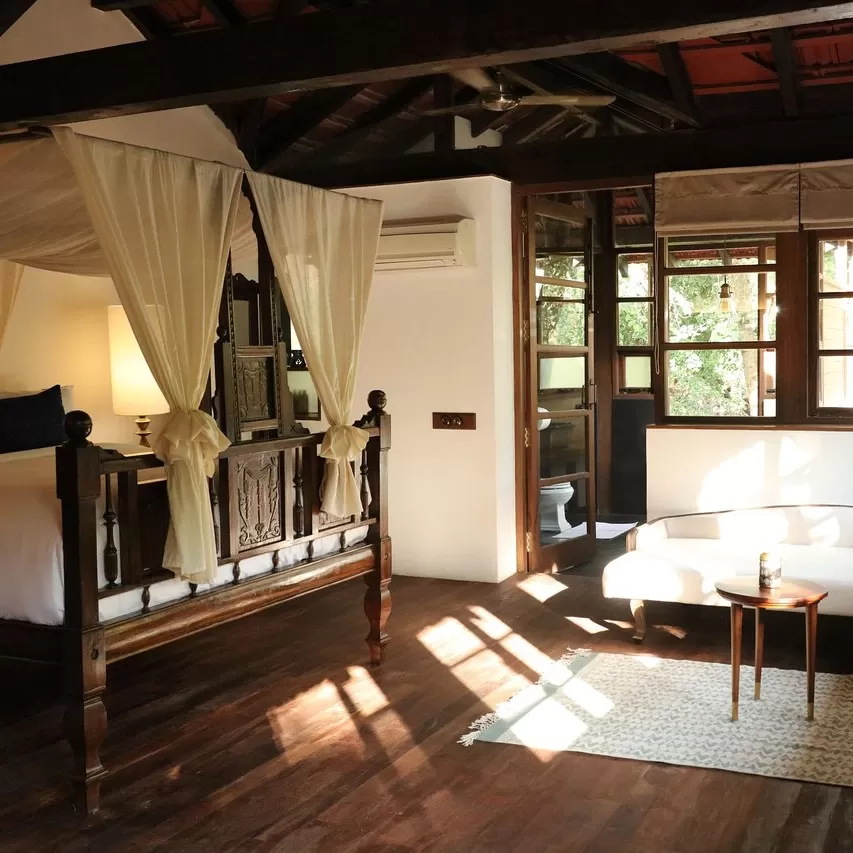 497 Calizor, Moira, Goa 403507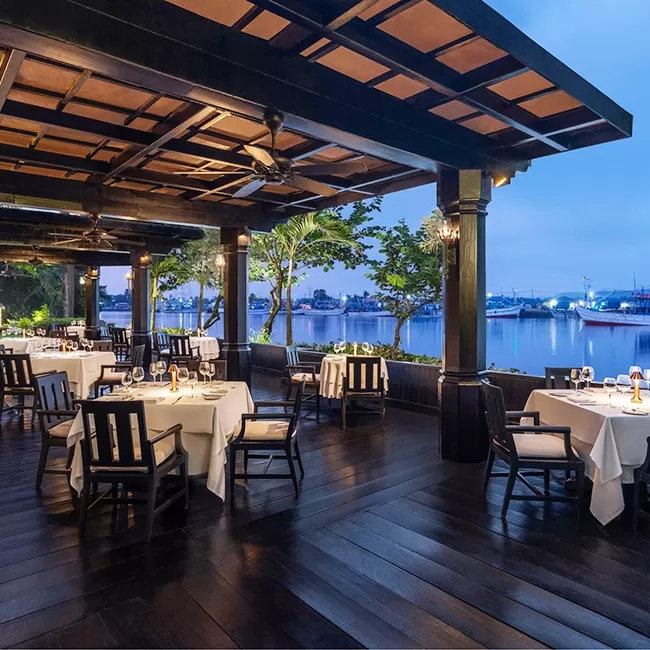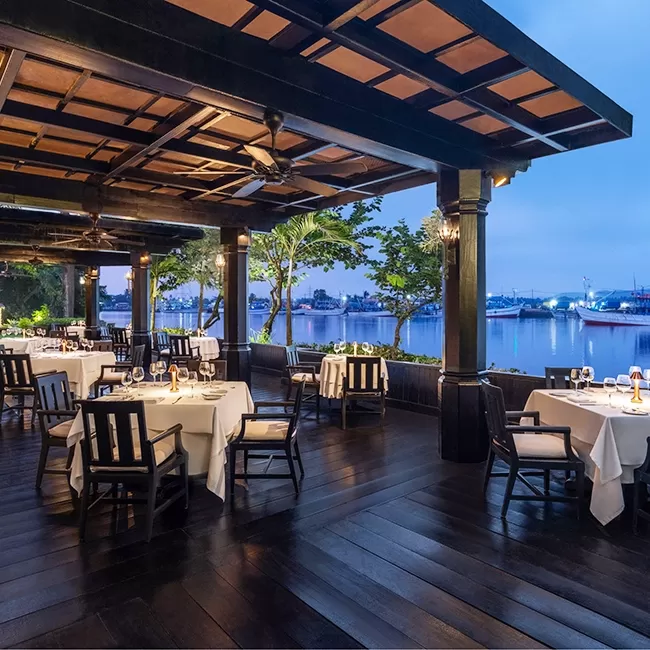 Mobor, Cavelossim, Goa 403731
The St Regis Goa Resort
The luxury brand's first resort property in India brings its signature butler service and 46 lagoon-facing rooms. Make sure to have an Italian meal at Riverside, which overlooks the Sal River.
Experiences
Antonio at 31
Rua 31 de Janeiro, Altinho, Panaji, Goa 403001
Floating Feni at Fazenda Cazulo
Miguels
H No 111, Bento Miguel, Old Patto Bridge Panaji, Goa 403001
Paul John Distillery
M 21, Cuncolim Industrial Area., Cuncolim, Goa 403703
Explore the undiscovered around the world with the help of a Quintessentially membership. Our award-winning travel department knows the best of the best, so whether you seek ultimate adventure or total relaxation, your holiday will be perfect.