Ask any Londoner which is the best city in the world and chances are they'll say the UK capital. However, there's now some substance to this statement, as London is officially home to the best bar in the world, as well as two more of the globe's top drinking holes. That's according to the World's 50 Best Bar awards, anyway, who announced the winners of 2021's esteemed list in December. Kwant, Connaught Bar and Tayēr + Elementary all scooped spaces in the top fifty, with Connaught Bar also claiming the elusive top spot. So, if you're looking for a world-class drink this December, we've outlined what to expect from each of London's hotspots below.
#1: Connaught Bar, Mayfair

The Connaught Hotel, Carlos Place, Mayfair, W1K 2AL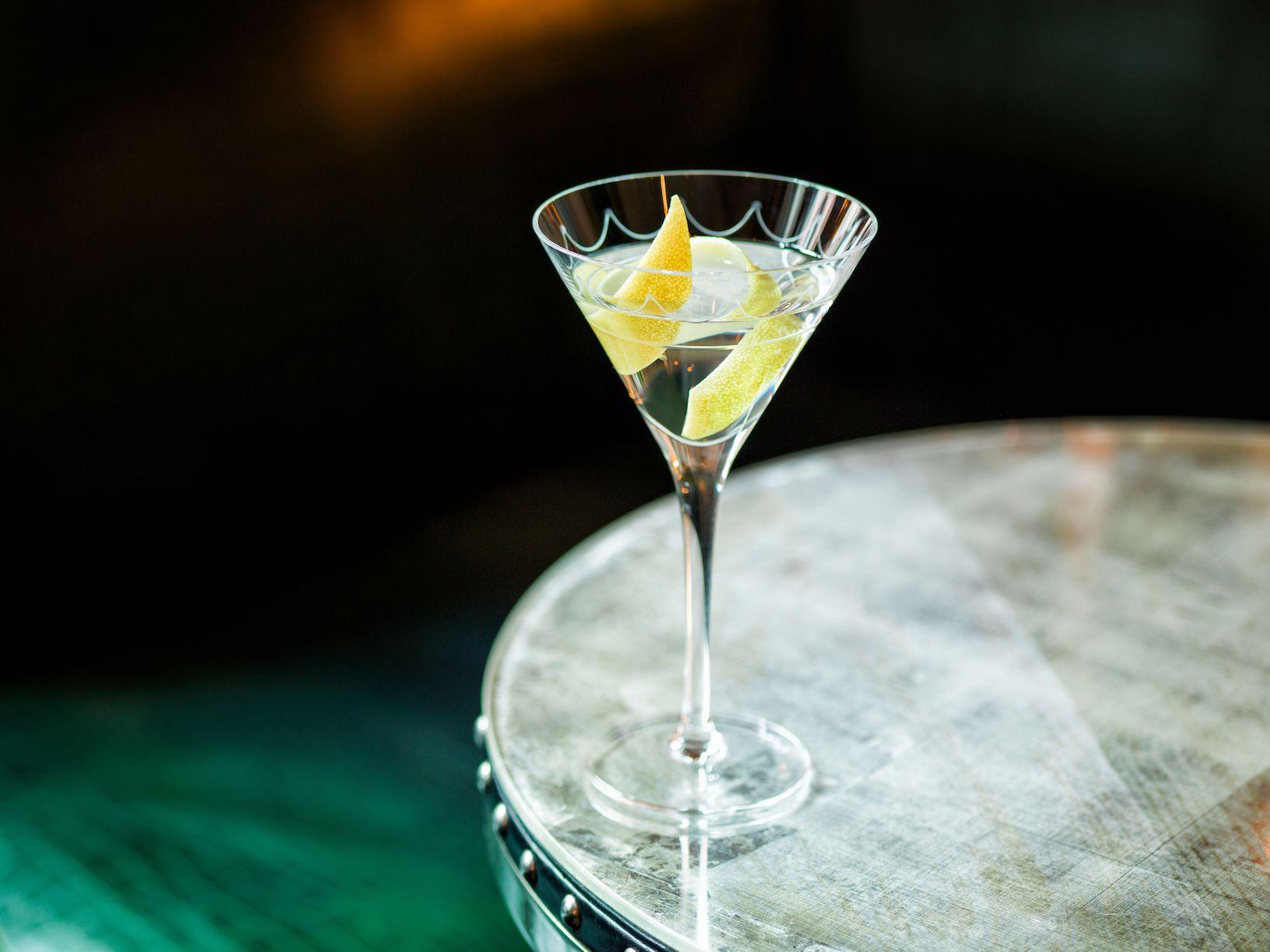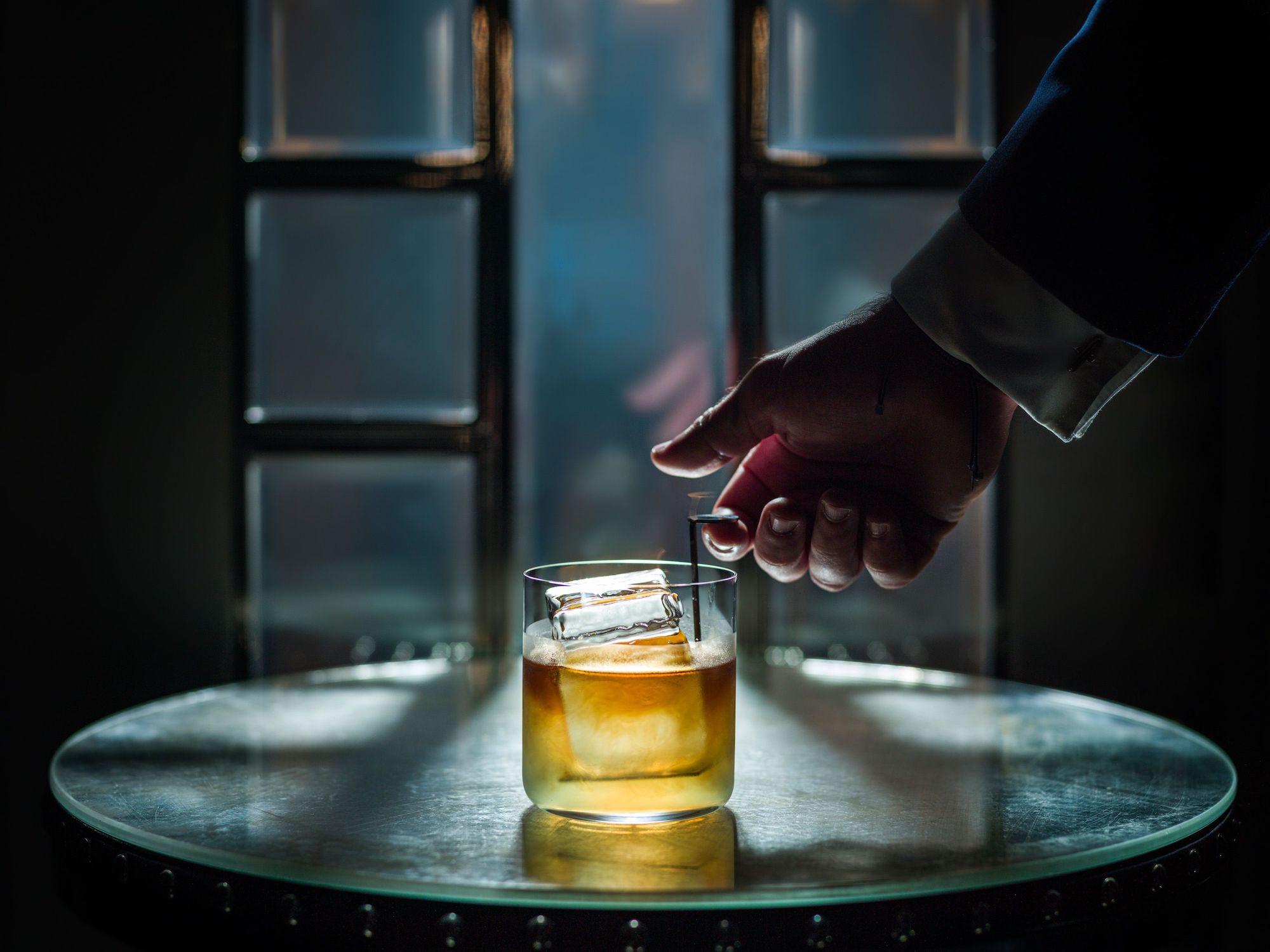 The Connaught
Located inside one of London's most prestigious hotels, this is the second year in a row that Connaught Bar has been named The World's Best. It's an unsurprising victory. It oozes opulence, from the Cubism-inspired interiors – designed by David Collins and featuring disarmingly comfortable leather armchairs and platinum leaf walls – to its signature martinis, which are mixed tableside by a white-gloved mixologist pushing a black lacquer trolley. Each martini is personalised to you – including the Martini for Two, served to share along with your choice of bitters. It's their commitment to modernising the martini firmly that won Connaught Bar the prestigious accolade, says Content Editor for the World's Best 50 Bars, Mark Sansom. 'It's a testament to [Director of Mixology] Ago Perrone and his team's continued pursuit of excellence,' he says. 'Which is encapsulated in the way they have developed and modernised the martini cocktail.'

#2 Tayēr + Elementary
152 Old Street, EC1V 9BW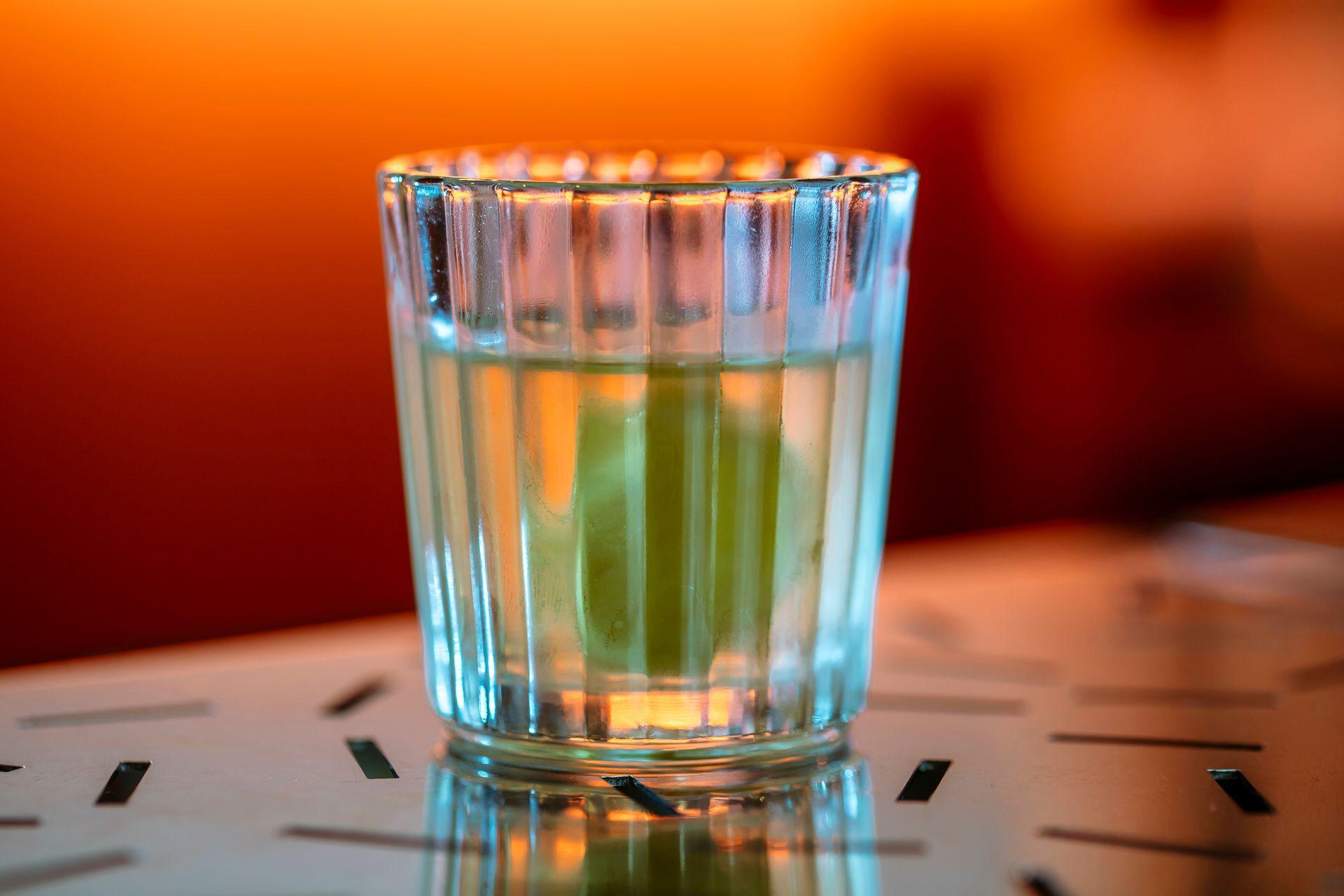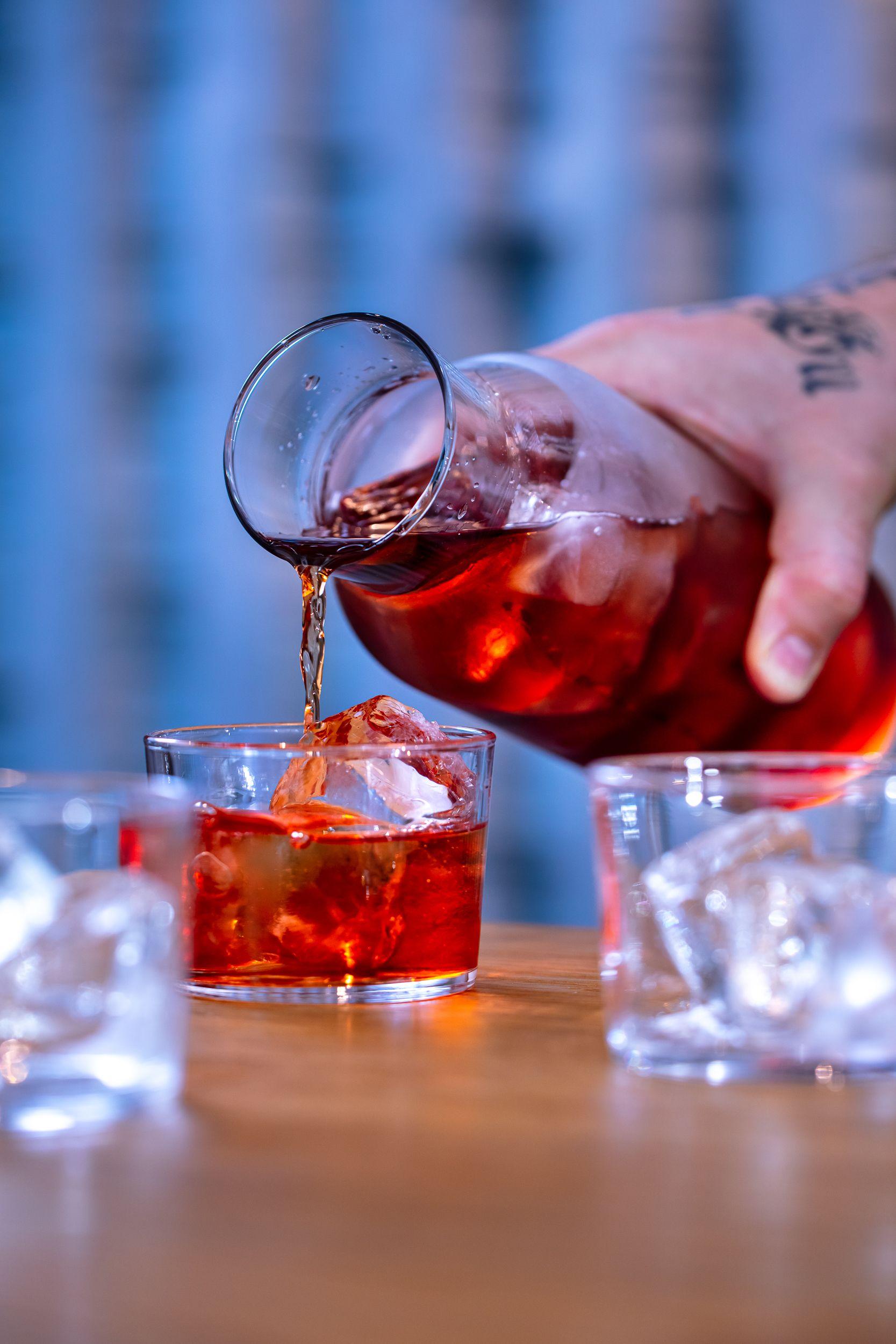 Tayēr + Elementary
Occupying the second spot is Tayēr + Elementary, which is really two bars under the same roof. It's the brainchild of Monica Berg (the woman behind Oslo's Berg, No. 19 on 2019's list) and Alex Kratena (whose previous bar, Artesian, won World's Best Bar four years in a row). Their joint venture is divided in two, with each half crafting a different atmosphere and menu. The Elementary side is all about slick simplicity, with cocktails on tap, steel-topped stools, and everything served in simple rounded tumblers – including a rum-infused frozen coffee. However, step behind the textured partition and you (quite literally) enter the dark side: the dimly lit Tayēr. Here, cocktails are broken down into essential elements, and esoteric ingredients are forged daily into fiercely original tipples. It's so ingredient-led that no cocktail has a name, and its hexagonal steel bar has been specifically designed to allow bartenders to access each bottle or dropper as efficiently as possible.
#31 Kwant
25 Heddon Street, Mayfair, London W1B 4BH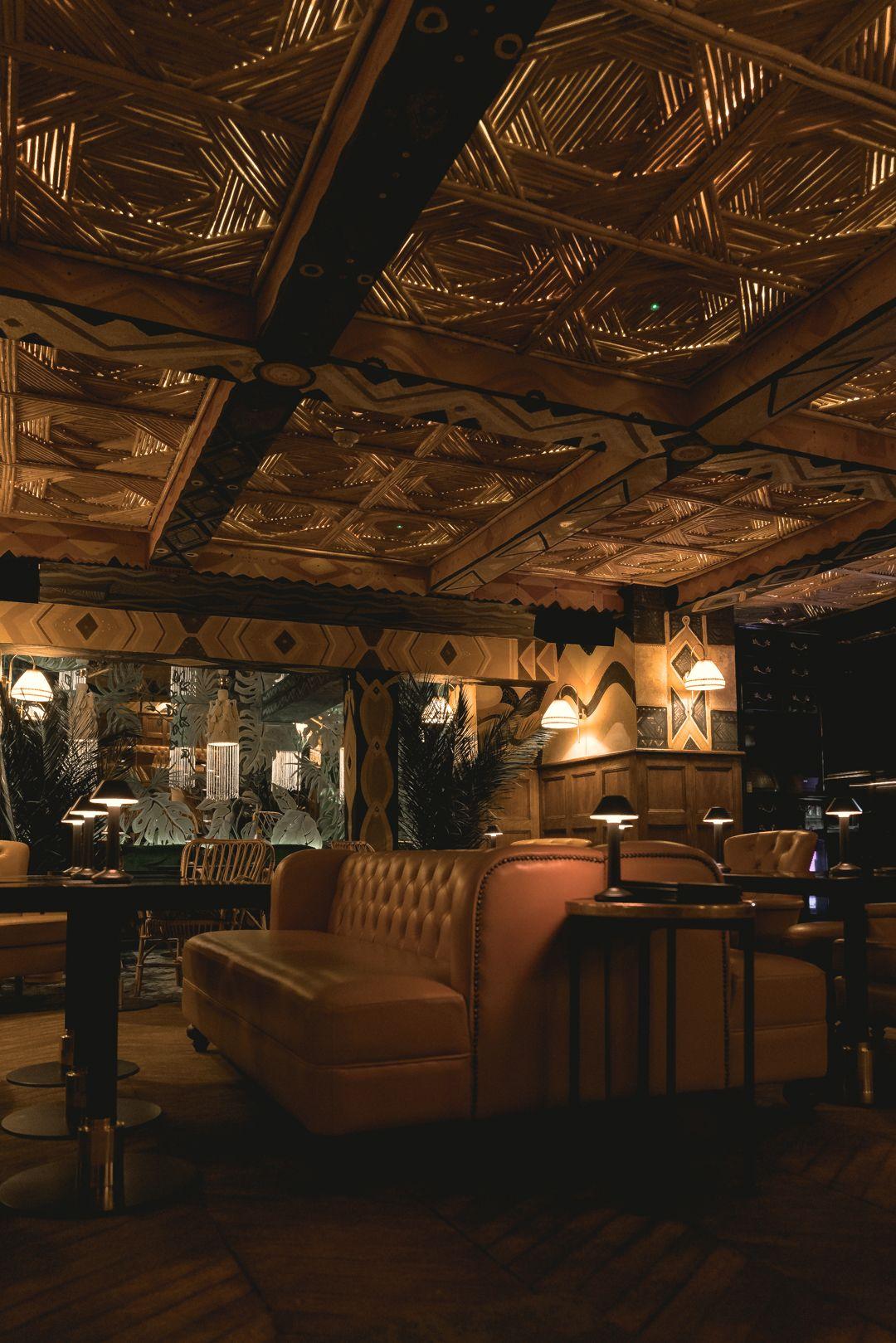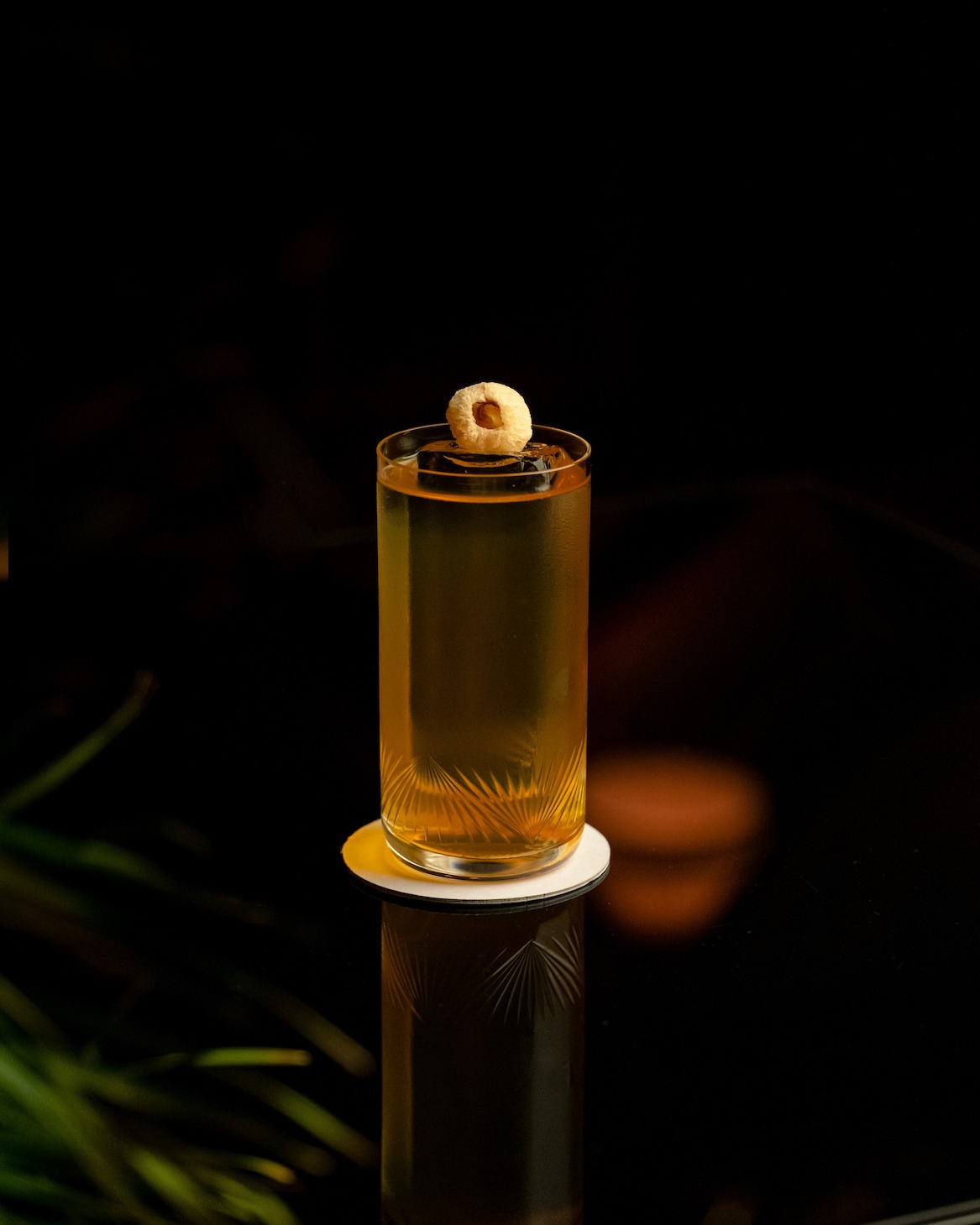 Kwant
Coming in at number 31 is this five-star tropical speakeasy (pronounced quaint) led by the former head of The Savoy's American Bar, Erik Lorincz. To find it, make for the stone steps leading underneath Heddon Street favourite Momo. There, behind a heavy, unmarked wooden door, you'll find an ultra-chic bolthole bathed in low golden light. Seemingly inspired by the North African restaurant above it, there are elements of Casablanca in the leather Chesterfield sofas and wood-panelled walls, whilst palm tree prints, rattan chairs and an intricately woven bamboo ceiling add a touch of tiki, too. The menu is just as glamourous, with elevated versions of classic tipples (like the Sunflower Martini – which contains artichoke and nasturtium) alongside vintage cocktails, the spirits for which are kept in an illuminated cabinet and date back to the 1950s. Plus, there are white-jacketed staff à la Savoy (wonder why?), impeccable hotel-standard service, and a live pianist.
Kwant will reopen in January 2022

For further information on any of the above listings or to make a booking, please contact your lifestyle manager.