In case it's slipped your mind, there are a couple of holidays rapidly approaching (ahem, Valentine's Day and Mother's Day) for which you may want to purchase flowers. Luckily, London's floristry industry is blooming, with multiple new florists opening all over the city. Whether you want a gravity-defying bouquet or a tasteful posy, here are eight newcomers to know.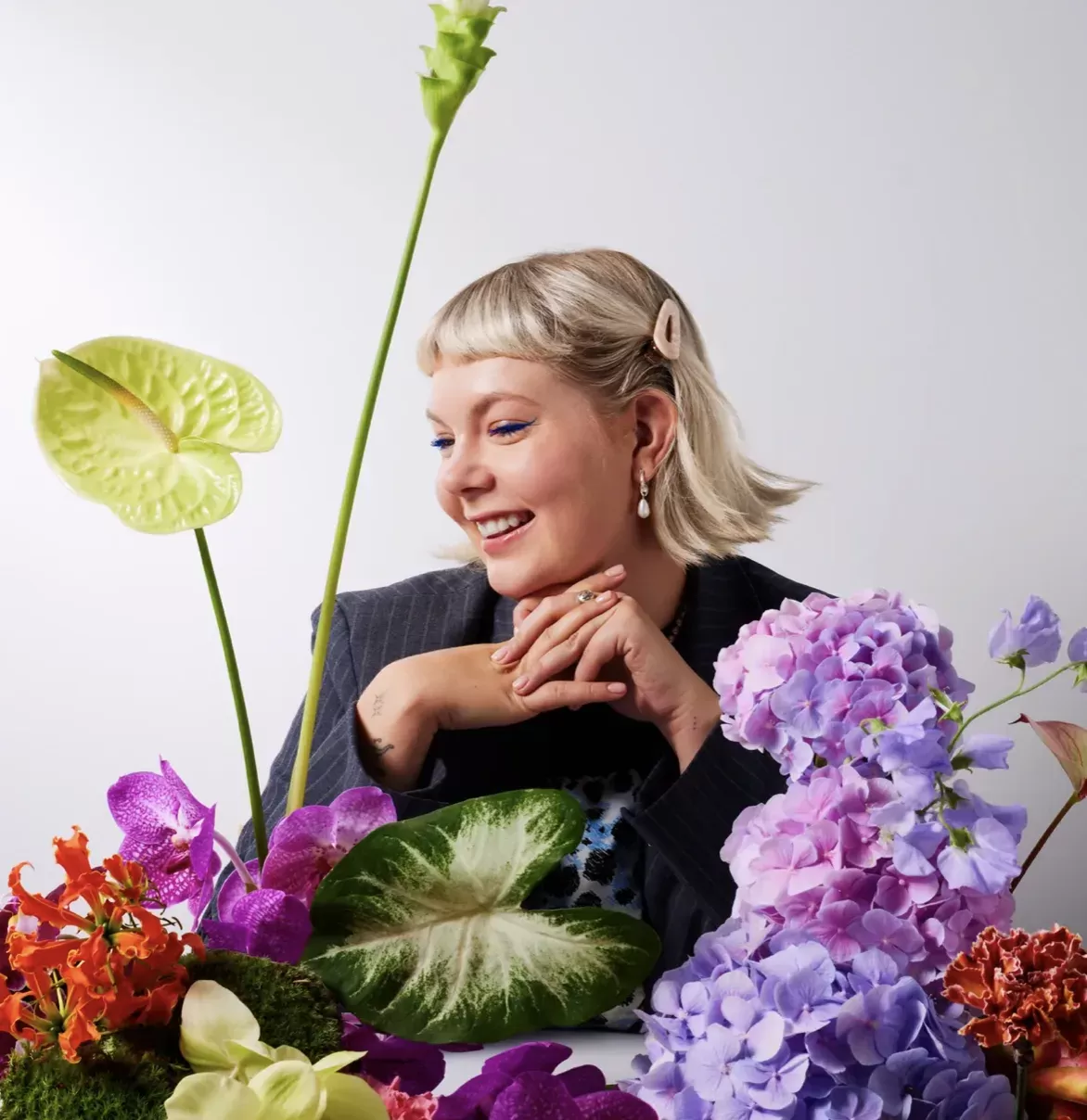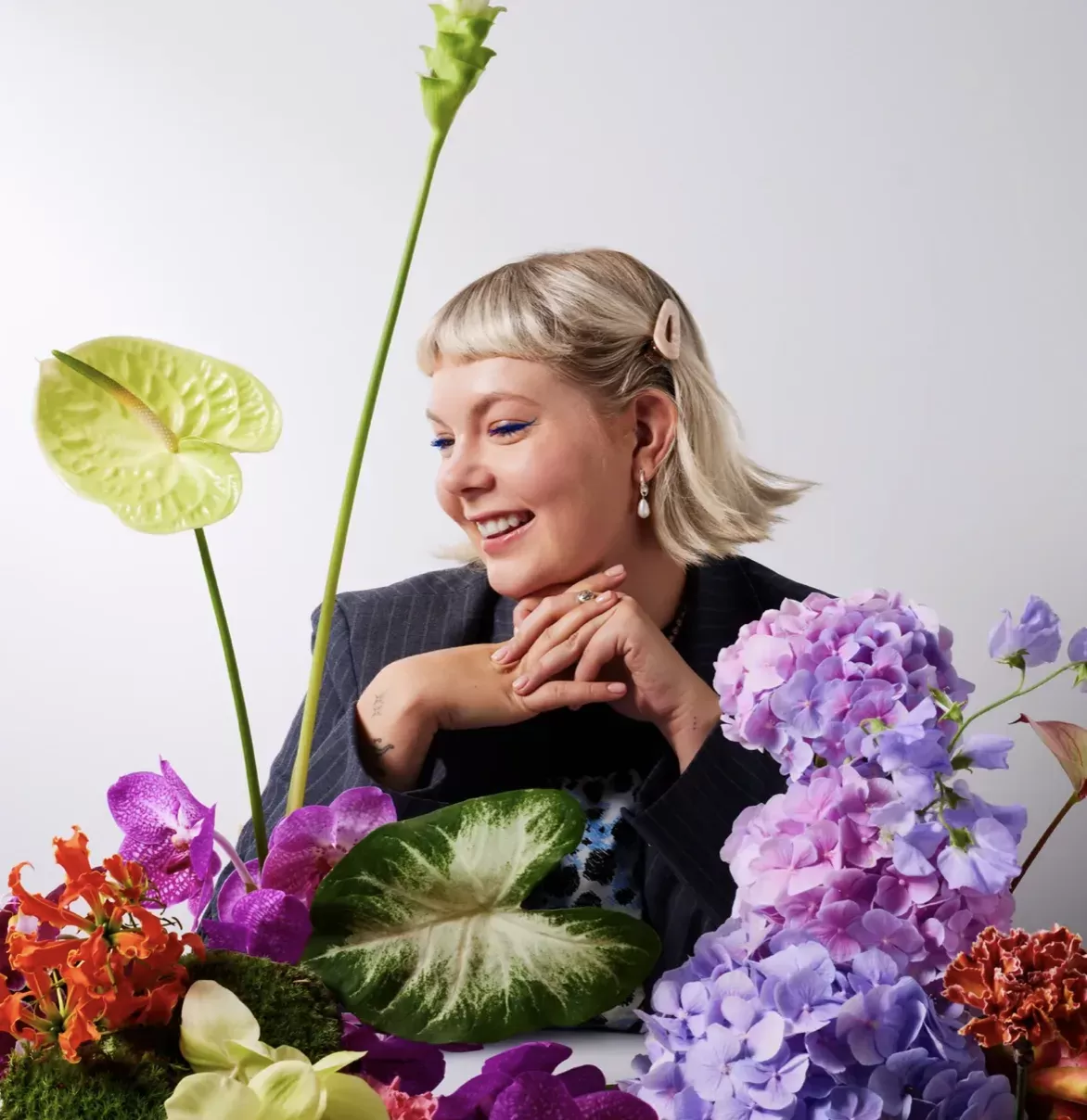 My Lady Garden
Millennial florist Kai Kaimins is so committed to 'testing the boundaries of floristry' that she's just released a book, Flower Porn, about it. Her abstract, sculptural arrangements have attracted clients such as Dior, Cartier and Sunday Riley – all of whom are, presumably, enamoured by her non-traditional colour palettes, 'wacky' flowers and vision of floristry as an 'ever-evolving experiment'.
U. FL. O
At the end of 2022, Sophie Powell – Principal Tutor of one of our favourite luxury florists, McQueens – established her own company: Unidentified Floral Object, or U. Fl. O. Sophie mixes both new and old techniques in her creations – a style she calls 'neo traditional' – and offers both bouquets and flowers for the home alongside workshops and specialist styling.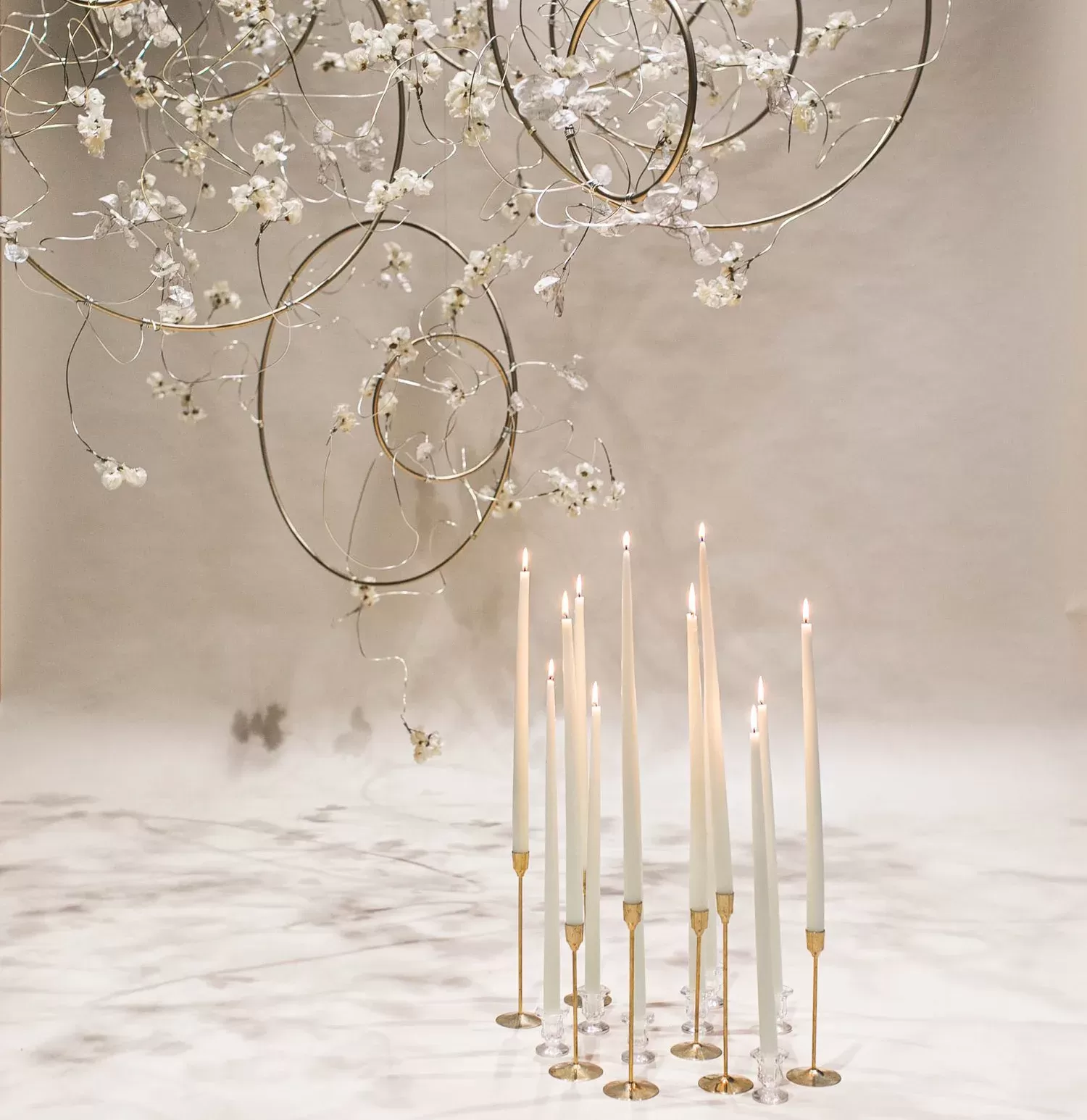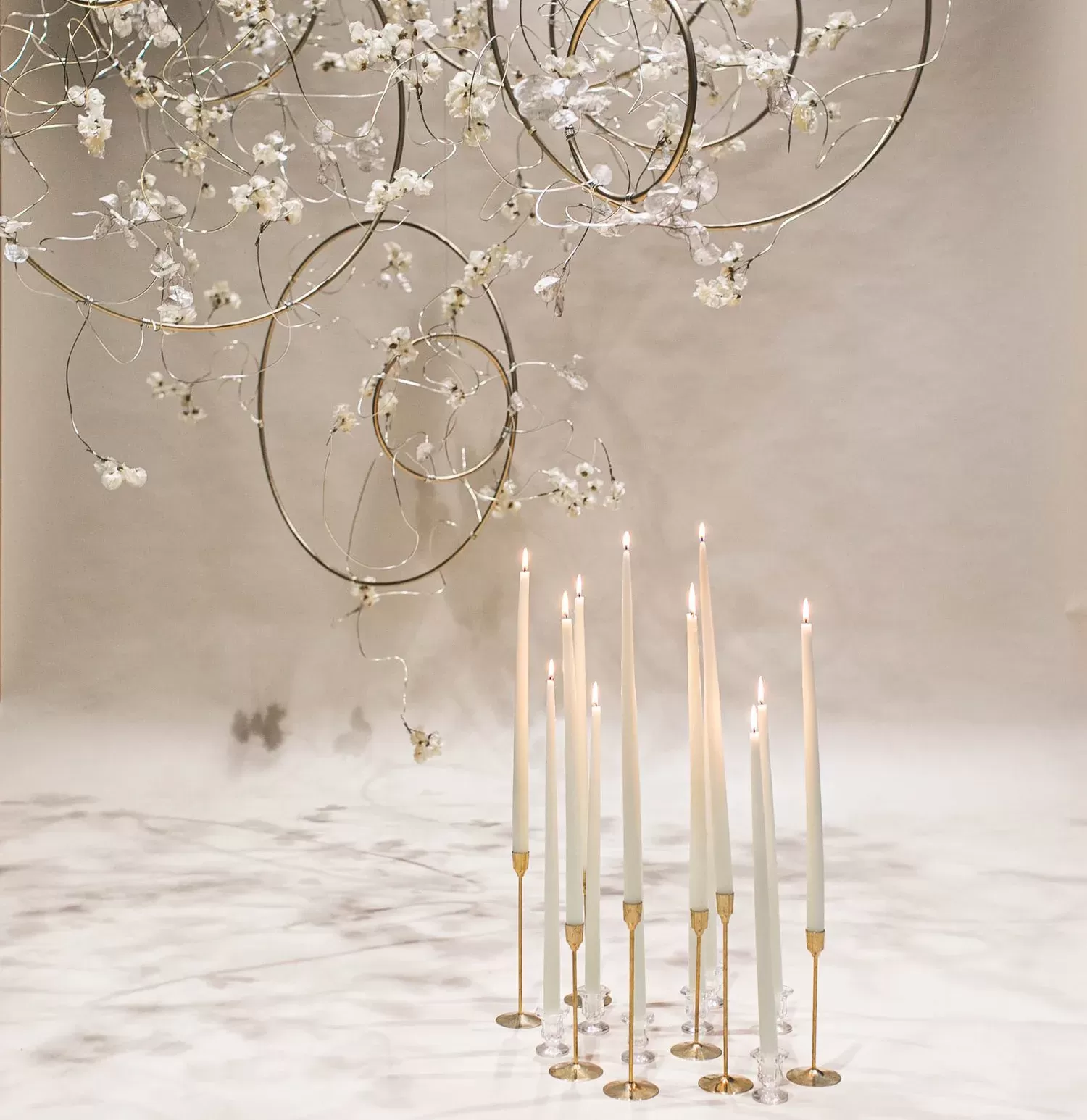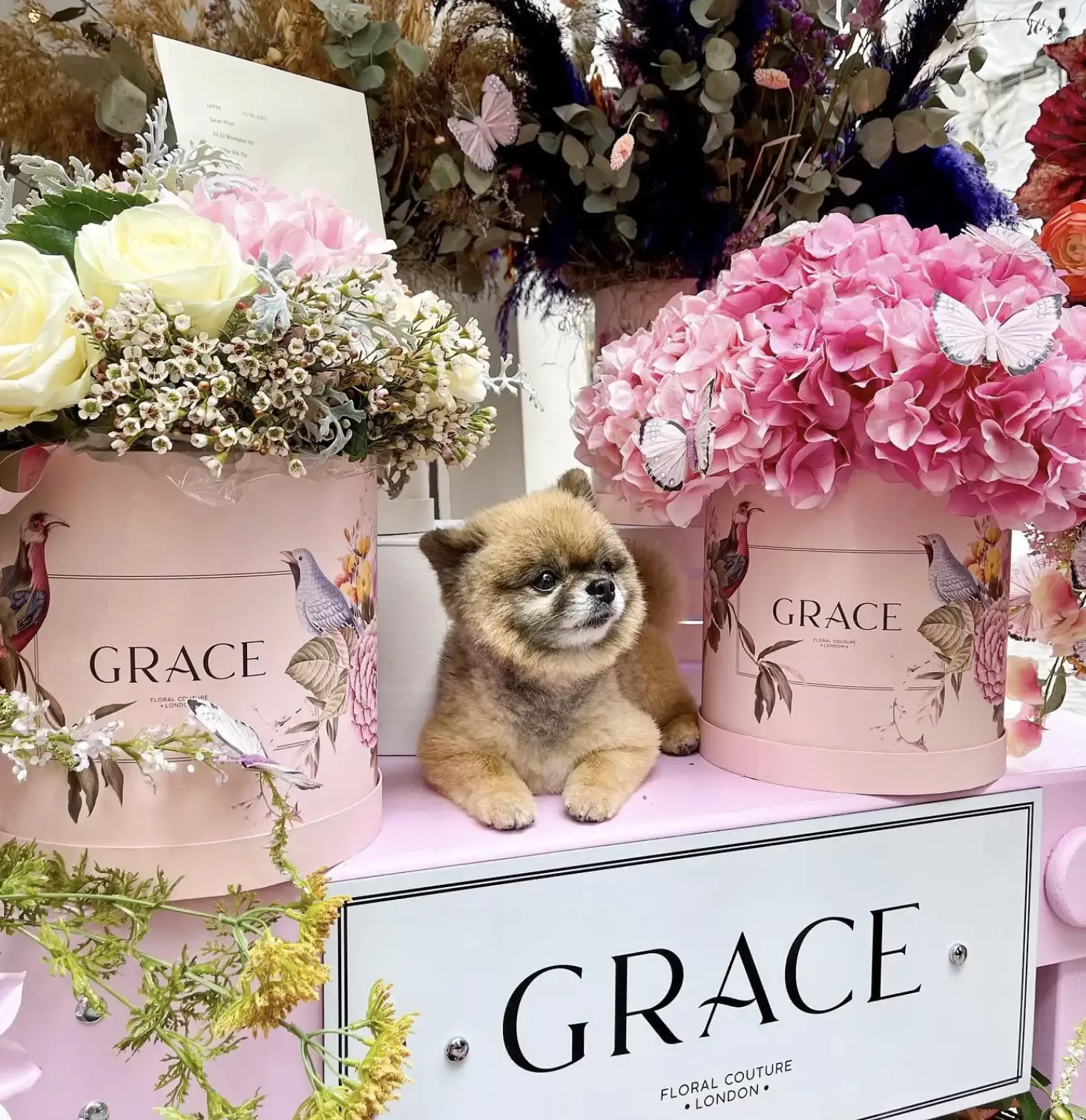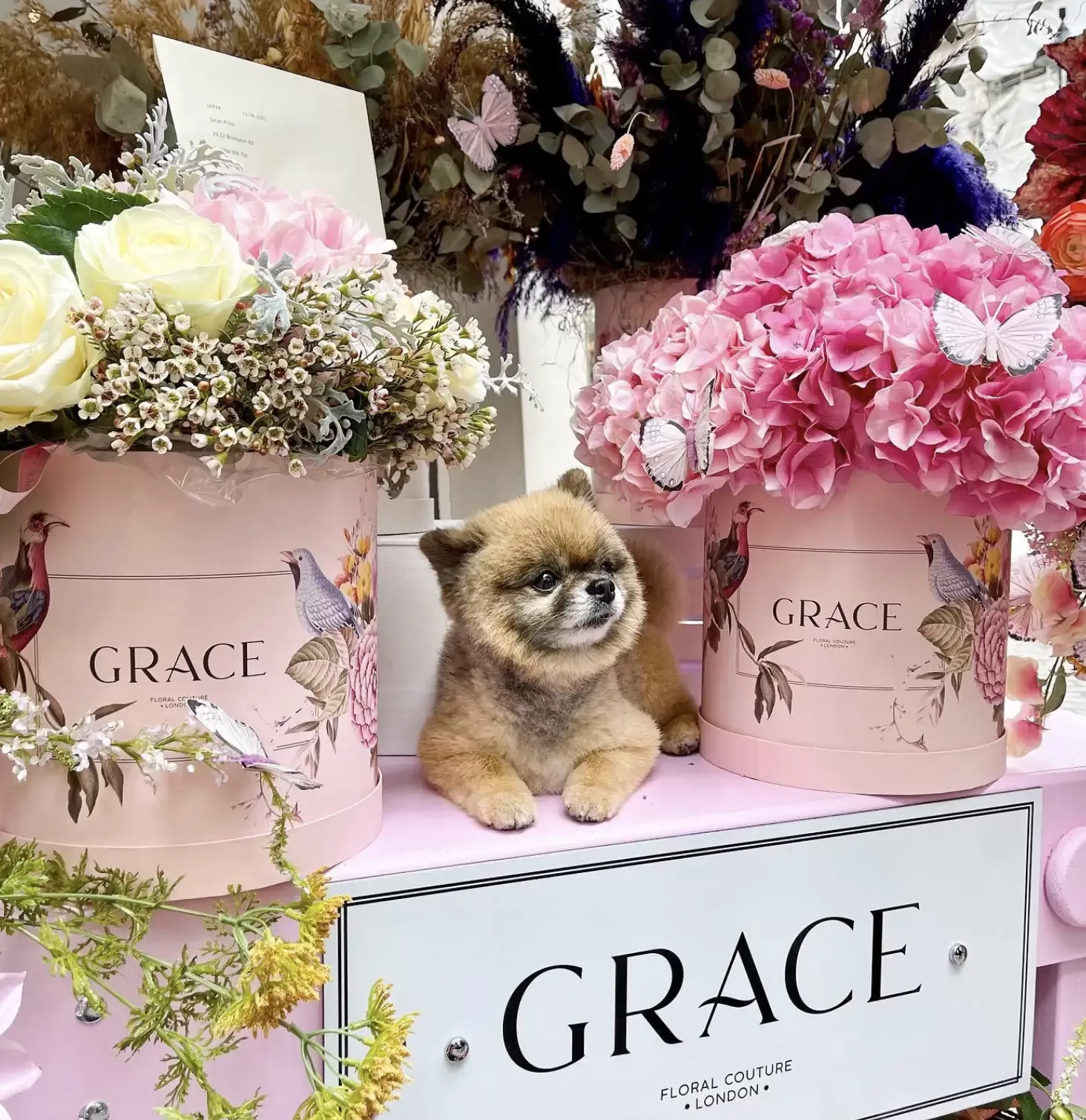 Grace Floral London
Flowers and fashion go hand-in-hand at this luxury florist. Founded in 2021 by twin sisters Diana and Sabina Bilenko and Halla Al-Saad, it describes itself as 'floral couture' and regularly creates bespoke compositions for editorial and fashion shoots. It is now known for creating beautiful bouquets that only use the most premium flowers from environmentally conscious suppliers.
Ronnie Colbie
These luxurious arrangements come from Soho House's former Lead Floral Designer, Ronnie Colbie. His style is timeless and traditional; if you're looking to send a tasteful, classic bouquet, this is the florist for you. Ronnie is also interested in the interconnection between scent and flowers and has launched bespoke candles to match certain bouquets, as well as a range of 'lockdown liquors'.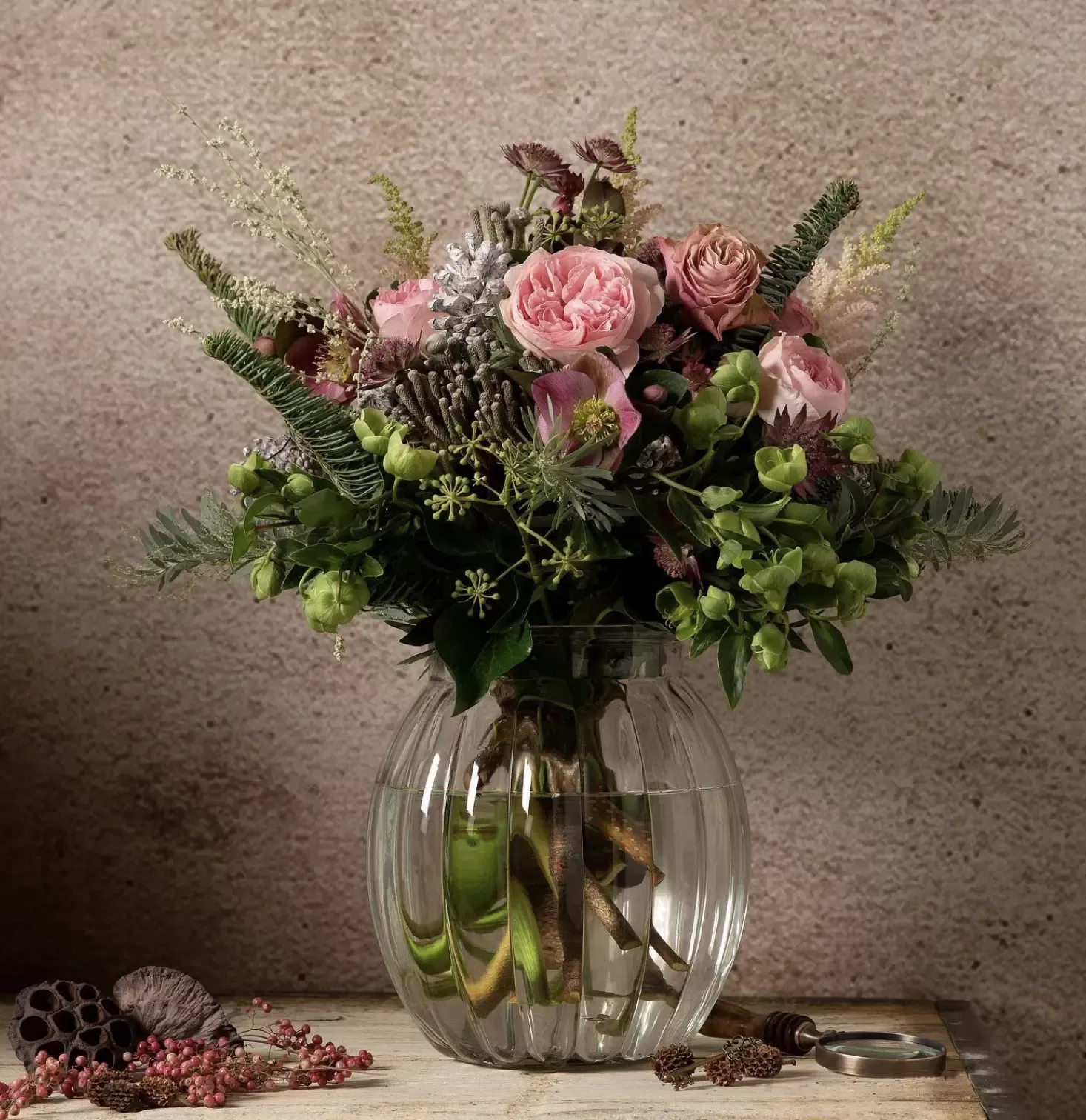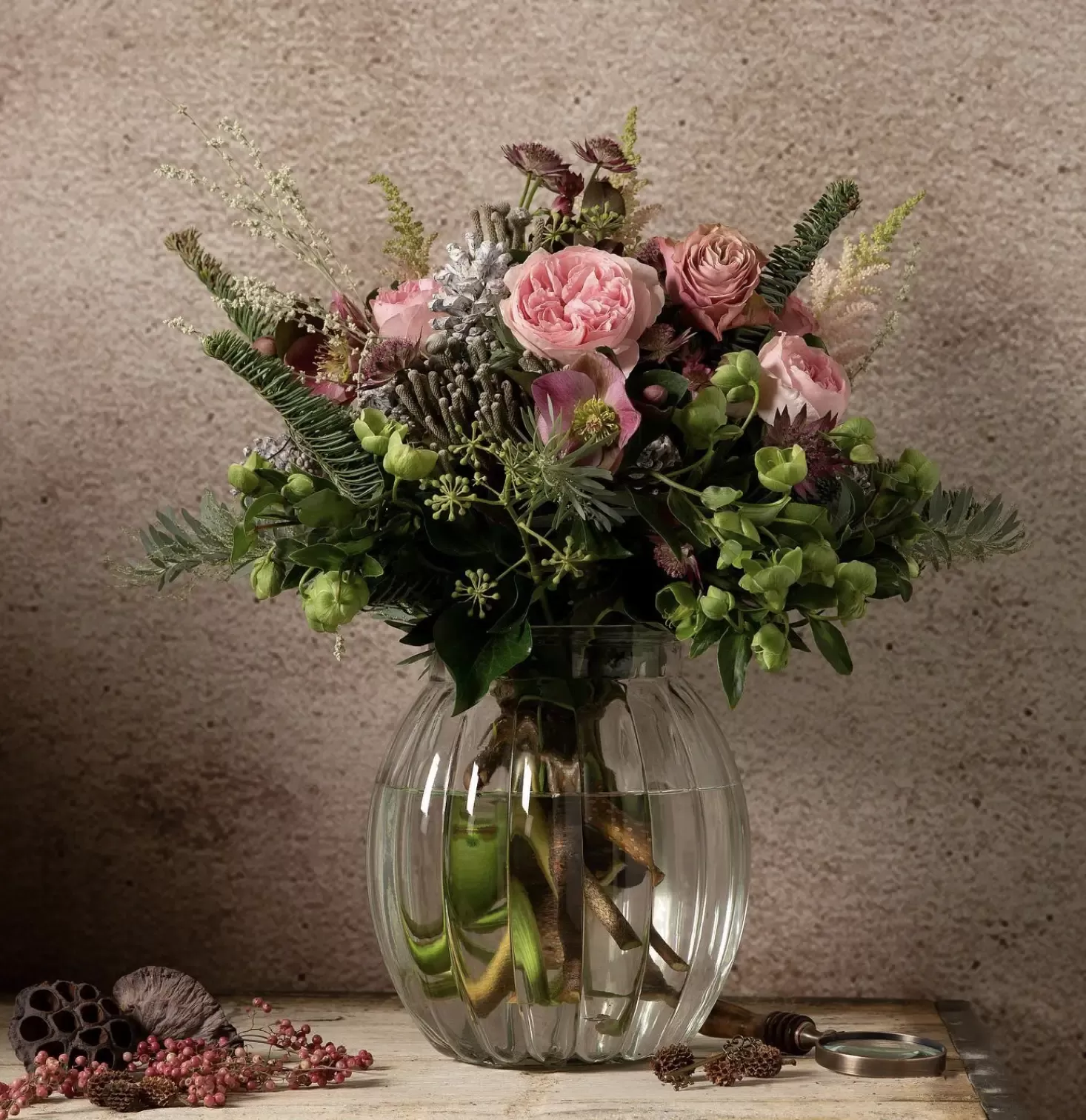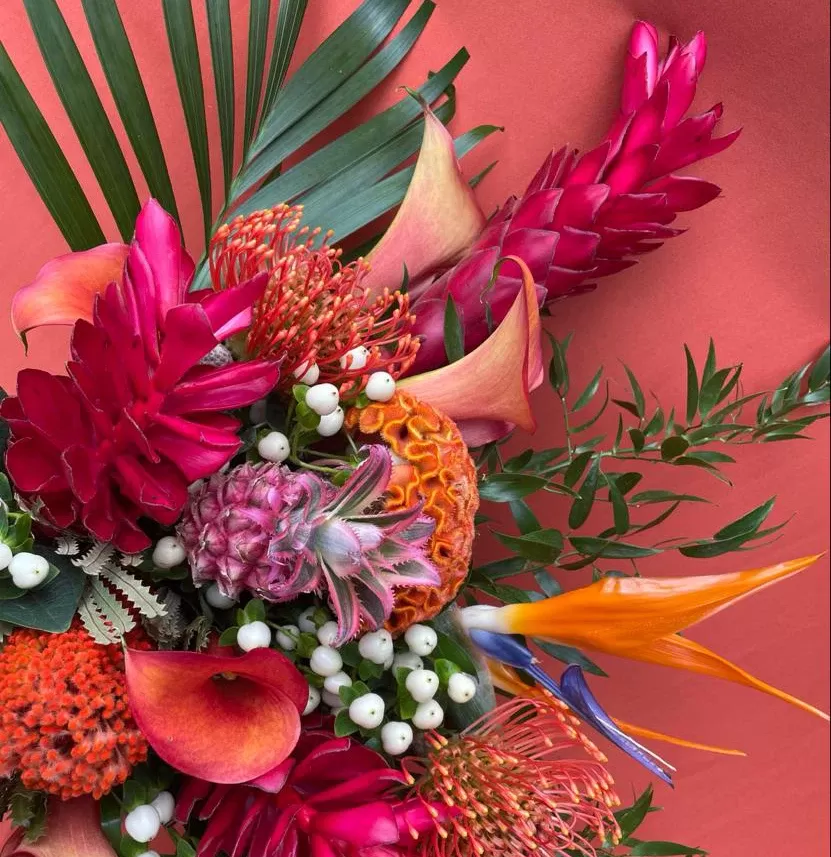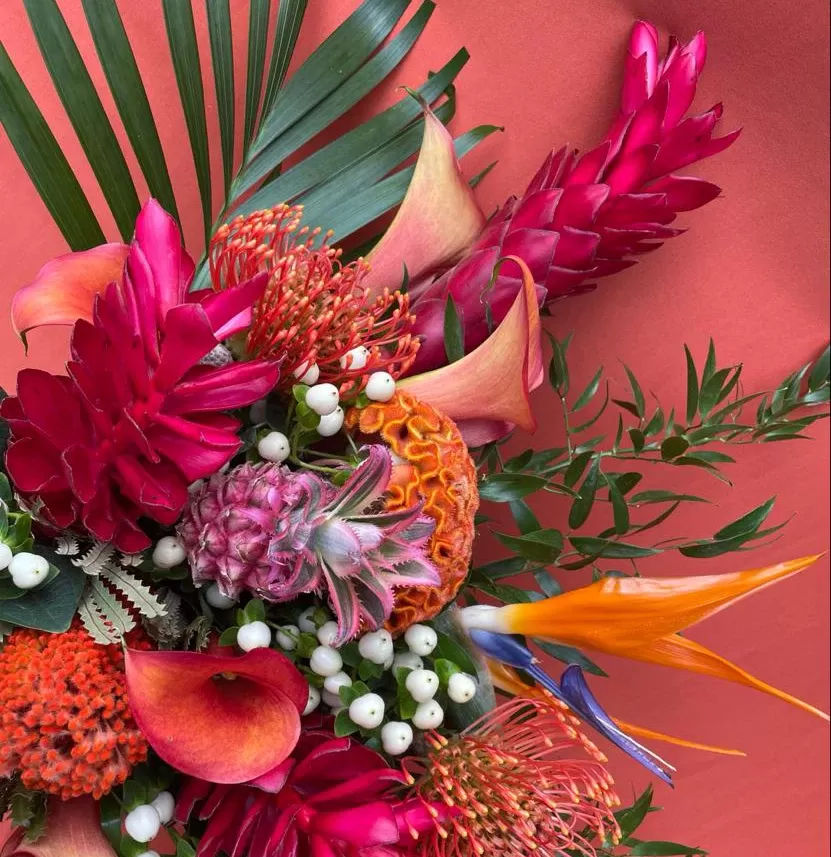 Shirley Blossoms
In 2020, florist Teanne began sharing her colourful floral designs on Instagram to improve her mood throughout lockdown. The reaction was so good that, in 2021, she officially launched Shirley Blossoms (named after her mother, Shirley, who loved flowers). Her tropical creations are filled with brightly coloured flowers and foliage that naturally grow in the Caribbean, with designs intended to spread the same joy that inspired her to take up floristry in the first place.
Ray Ray's Flowers
Rixo, Wild by Tart and Andanola are just a few of Ray Ray's floral fans. Founder Rachel is committed to using only seasonal, locally sourced flowers in her contemporary arrangements, which you can buy from her store in Gabriel's Wharf (itself very much worth a visit if you like homewares from small independent brands). For Valentine's Day, dried bouquets are available for nationwide delivery, or fresh flowers are available for delivery and collection within London.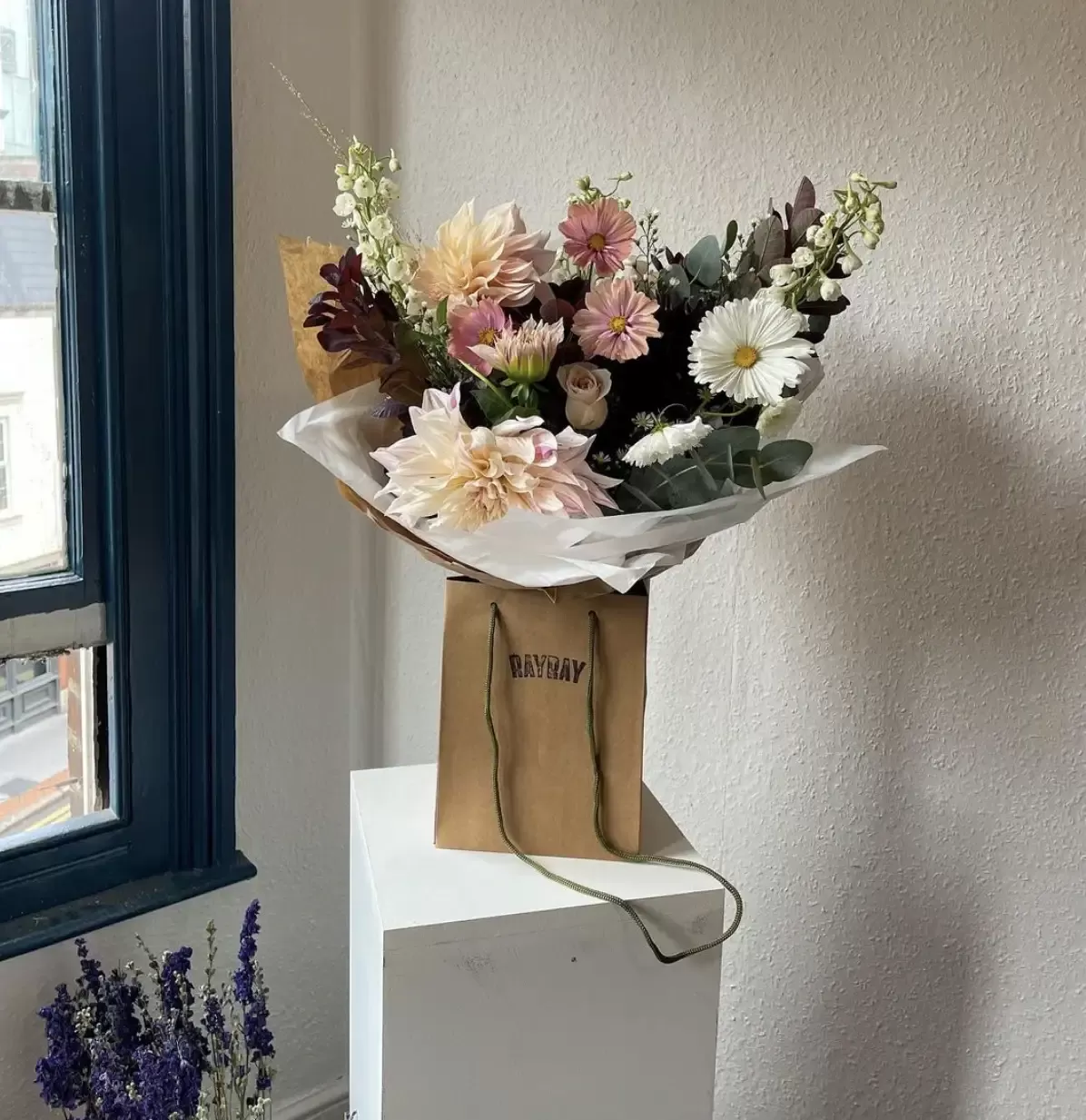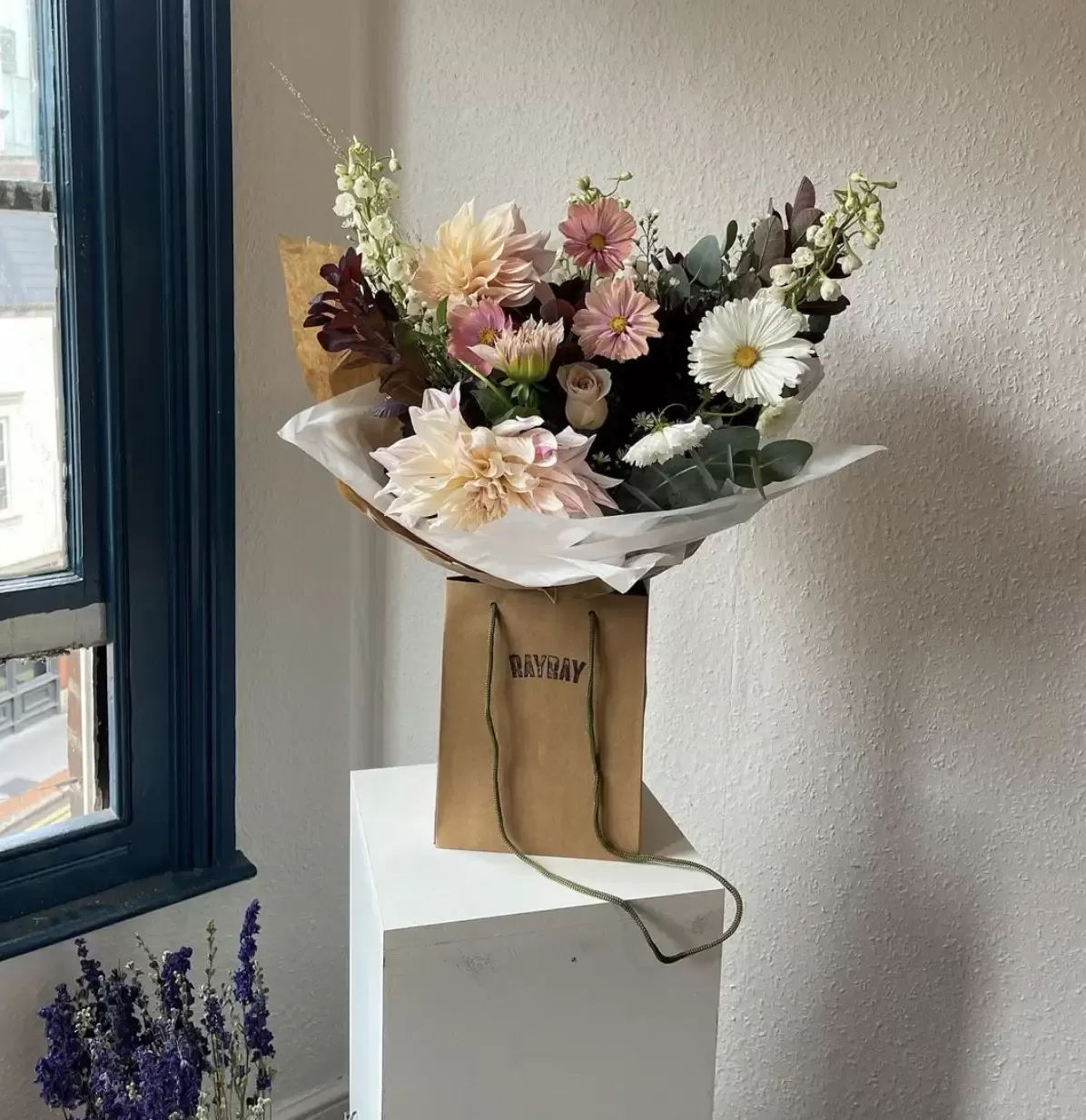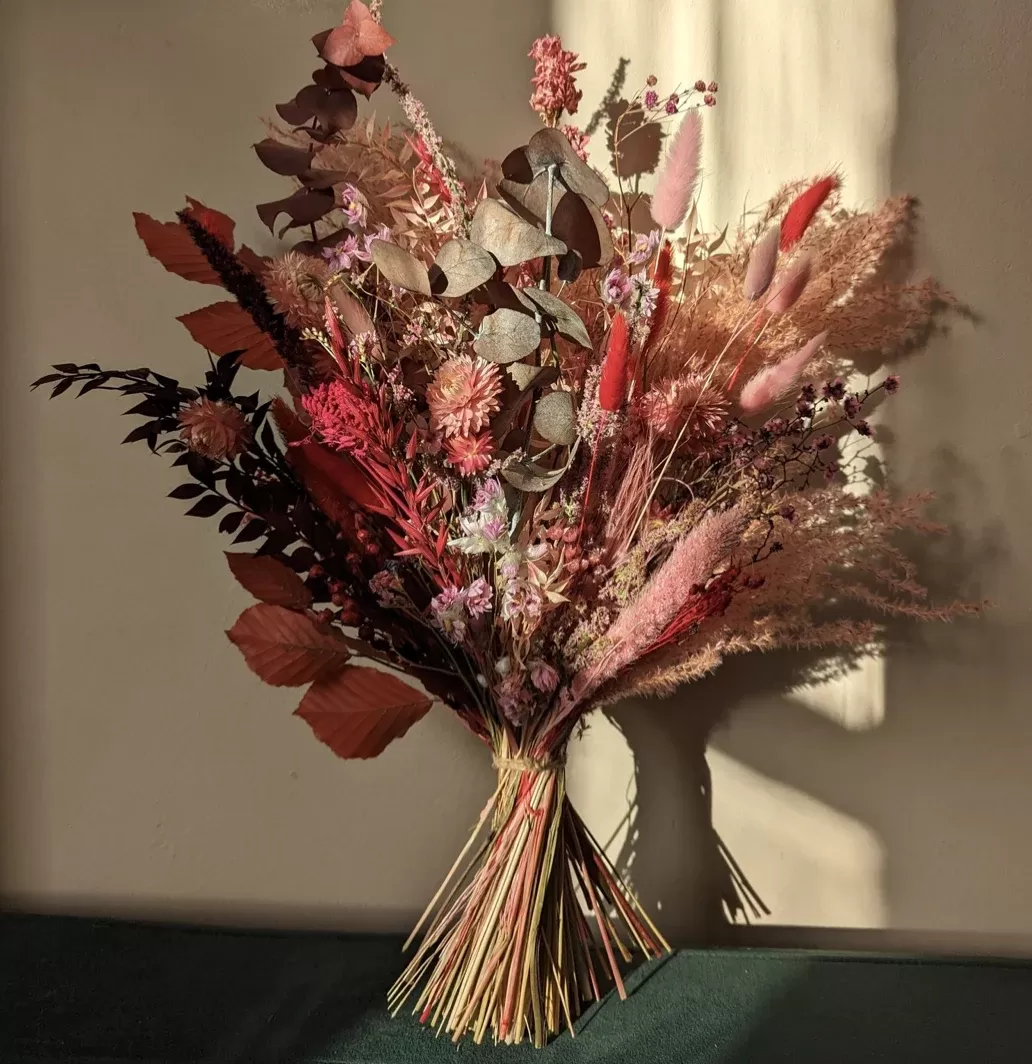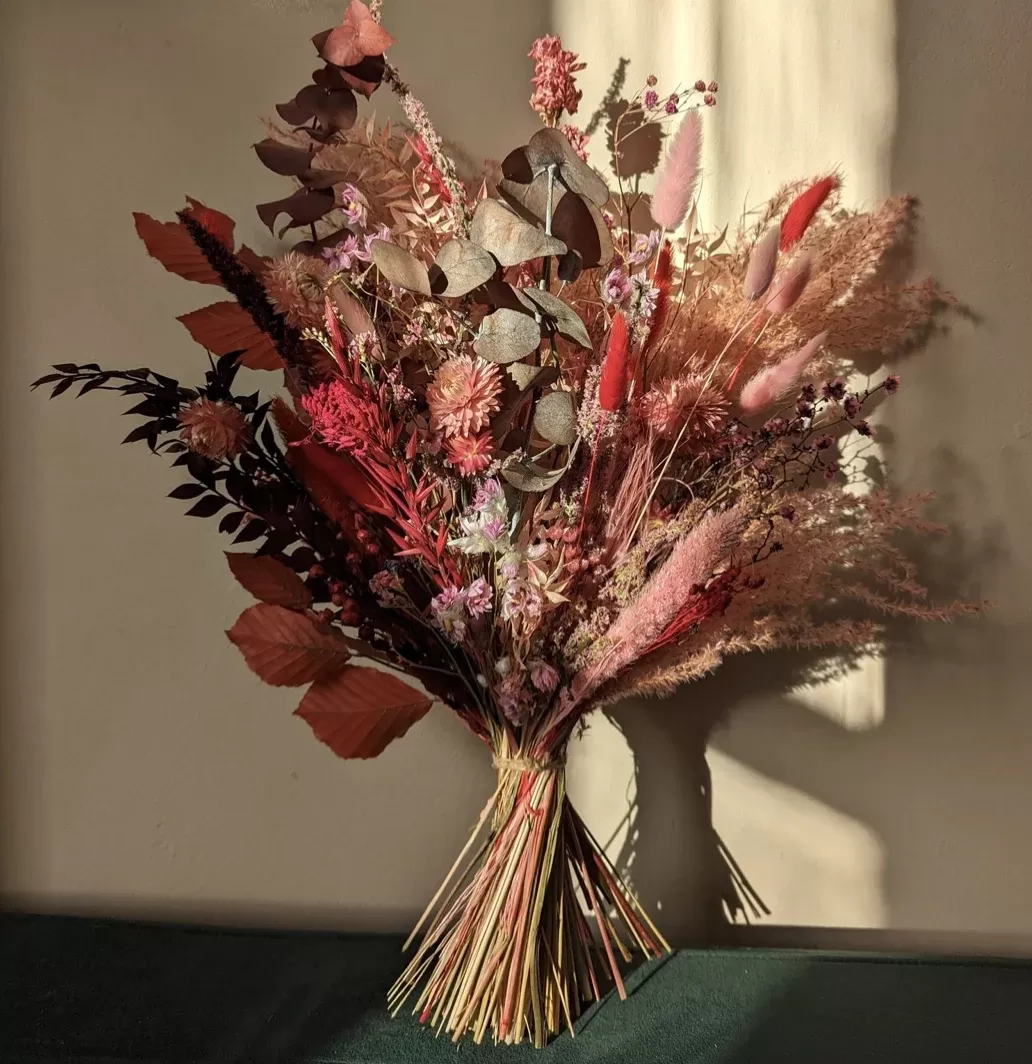 Wallflower
If you prefer your flowers dried rather than fresh, set your sights on Wallflower. Founded in 2020 by set designer Kat Argent, it specialises in beautiful, dried arrangements – all of which come in Kat's distinctive wild and colourful style. The dried pink and red bunch is particularly romantic – as is the notion that, once gifted, the bouquet will last forever.
Leaflace
This one's for all the houseplant lovers out there. The striking arrangements are crafted from leaf fibres that are delicately woven into a net-like pattern that lasts for months – no watering required. Leaflace's bouquets combine its signature cursive leaves with delicate dried flowers, all of which are sourced in the UK and packaged in a recyclable box.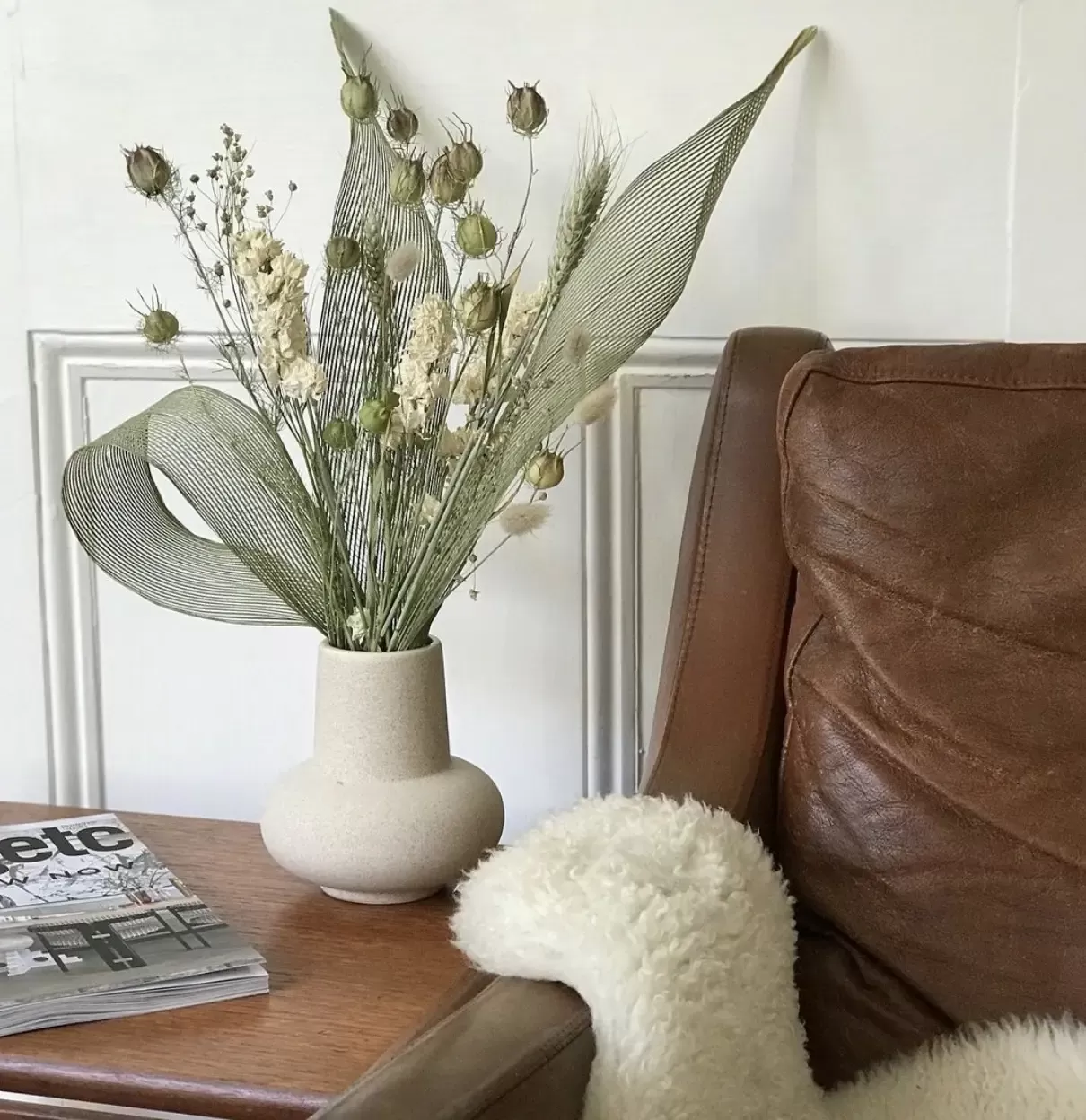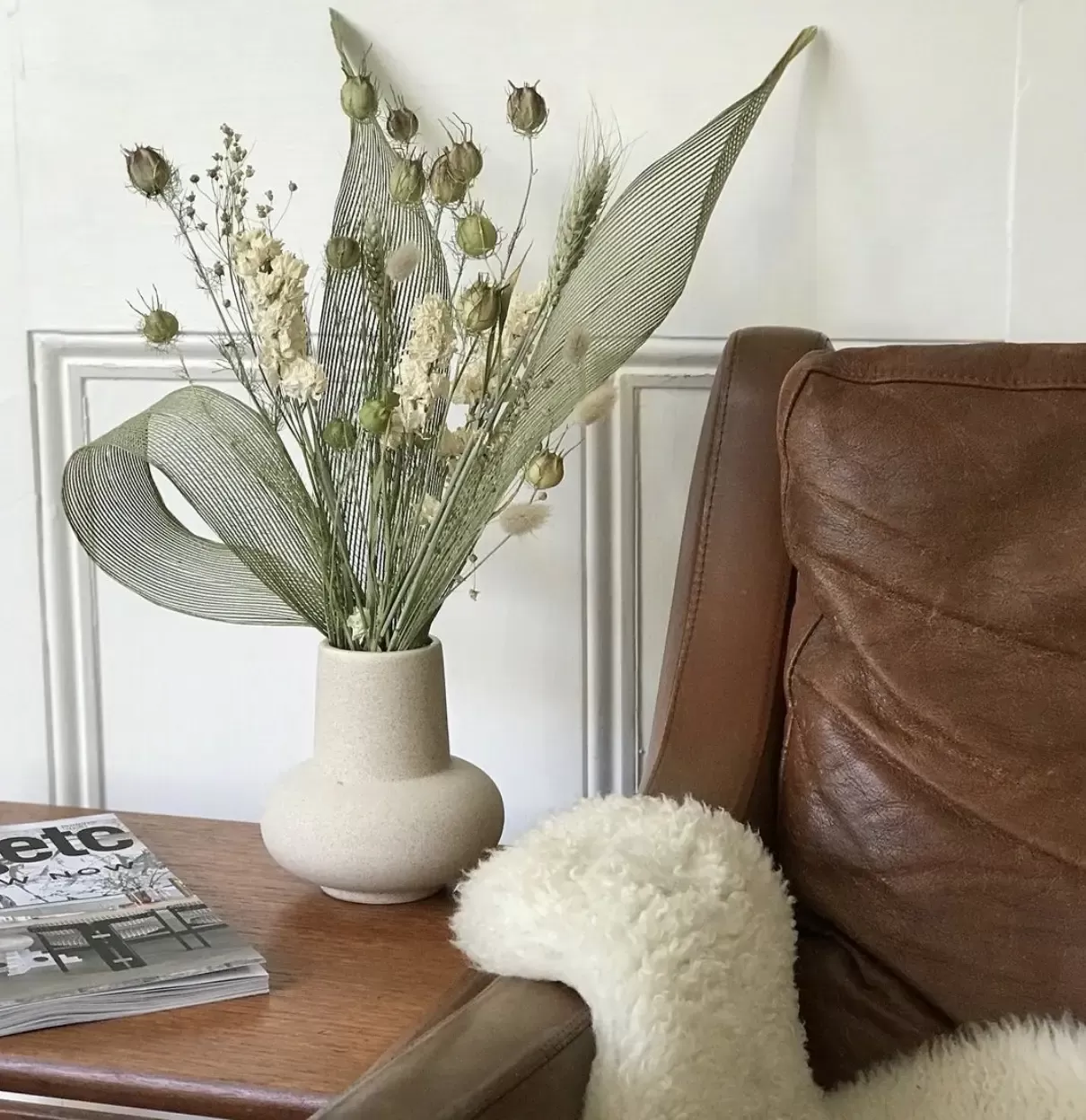 Shopping is made simple with Quintessentially. To find out more, contact your lifestyle manager or click here to find out more about membership.