Tell us a bit about your story... What is it like working together? How did your partnership come to be? Rosie, were you always inspired by your mum's work?
Last year, we decided to rebrand from 'Interiors by Sarah Ward' to 'Ward & Co'. My daughter Rosie had been with the business for eight years at that point, and it was time we properly recognised her immense contribution to the studio. Rosie had successfully run enough projects with diverse briefs of different sizes to know how to handle all our clients and their objectives, so it was essential to give her an equal footing and reflect this in the brand name. In terms of our portfolio and range of opportunities, we have been fortunate; our knowledge and skills at Ward & Co are developing all the time, and Rosie has undoubtedly been a key driver.
Our mother-daughter relationship is certainly an advantage when it comes to creative collaboration; we bounce off each other all the time. We always say two heads are better than one, and although we have quite different perspectives and ways of thinking, it means clients benefit from both my and Rosie's expertise, insight, and imagination. In our day-to-day roles, I have become more operations-focused, whereas Rosie is more hands-on with the design side; she is the one on-site with clients, dealing with suppliers and organising the technical installation of our projects. As a family business, Ward & Co offers a unique proposition; my close relationship with Rosie means we can collaborate in a way traditional studios cannot. Our studio provides an authentic, highly personalised approach to interior design; we have a deep respect for culture and context but are always considered through a contemporary lens.
I grew up exposed to the industry and was used to spending my school holidays with her in the studio. After university, I worked my way up through the ranks of several independent production companies and, latterly, the BBC; before maximising my downtime as a freelancer to shadow Sarah. In 2013, I joined the helm full time and never looked back! In 2021, we rebranded the studio to Ward & Co to reflect the business's family ethos.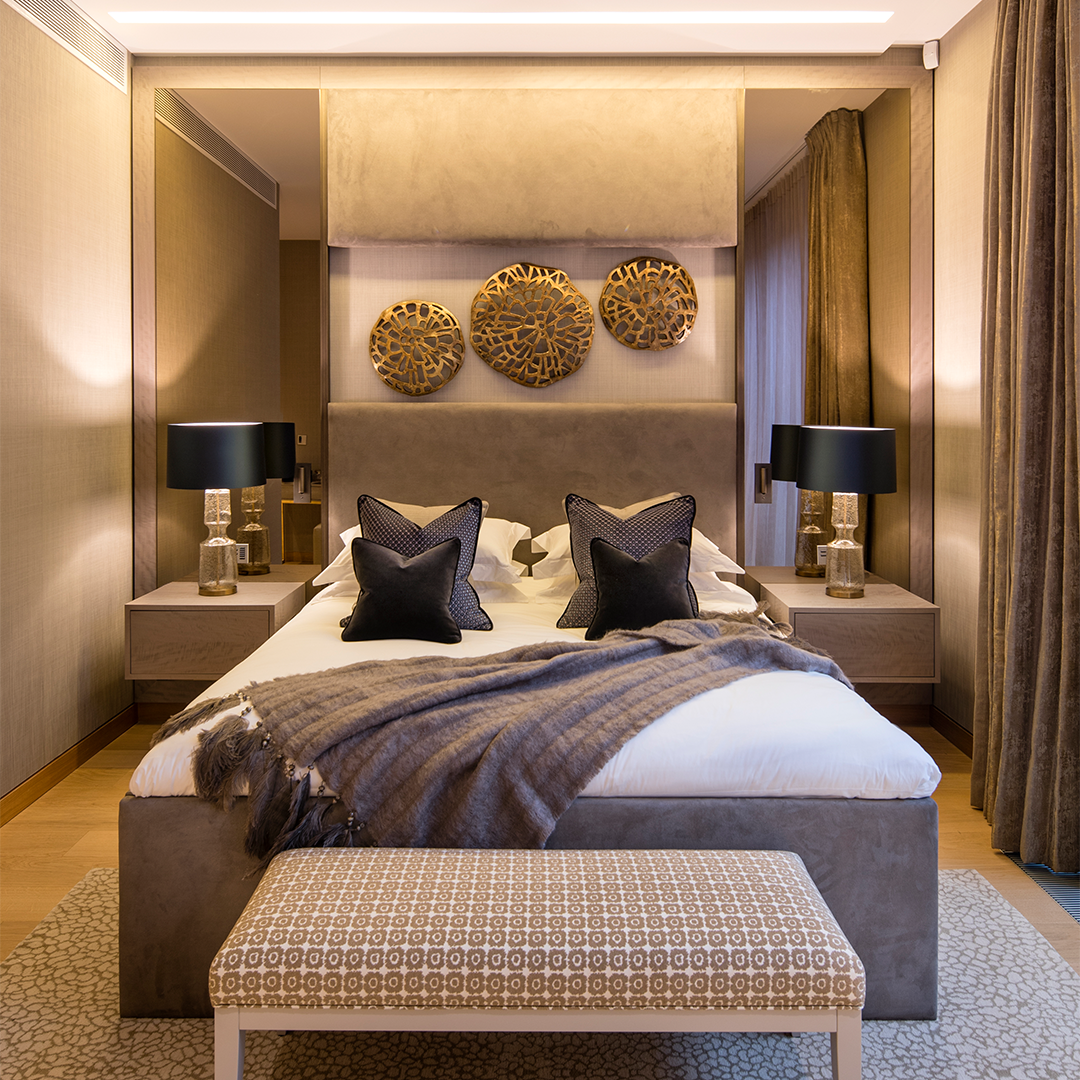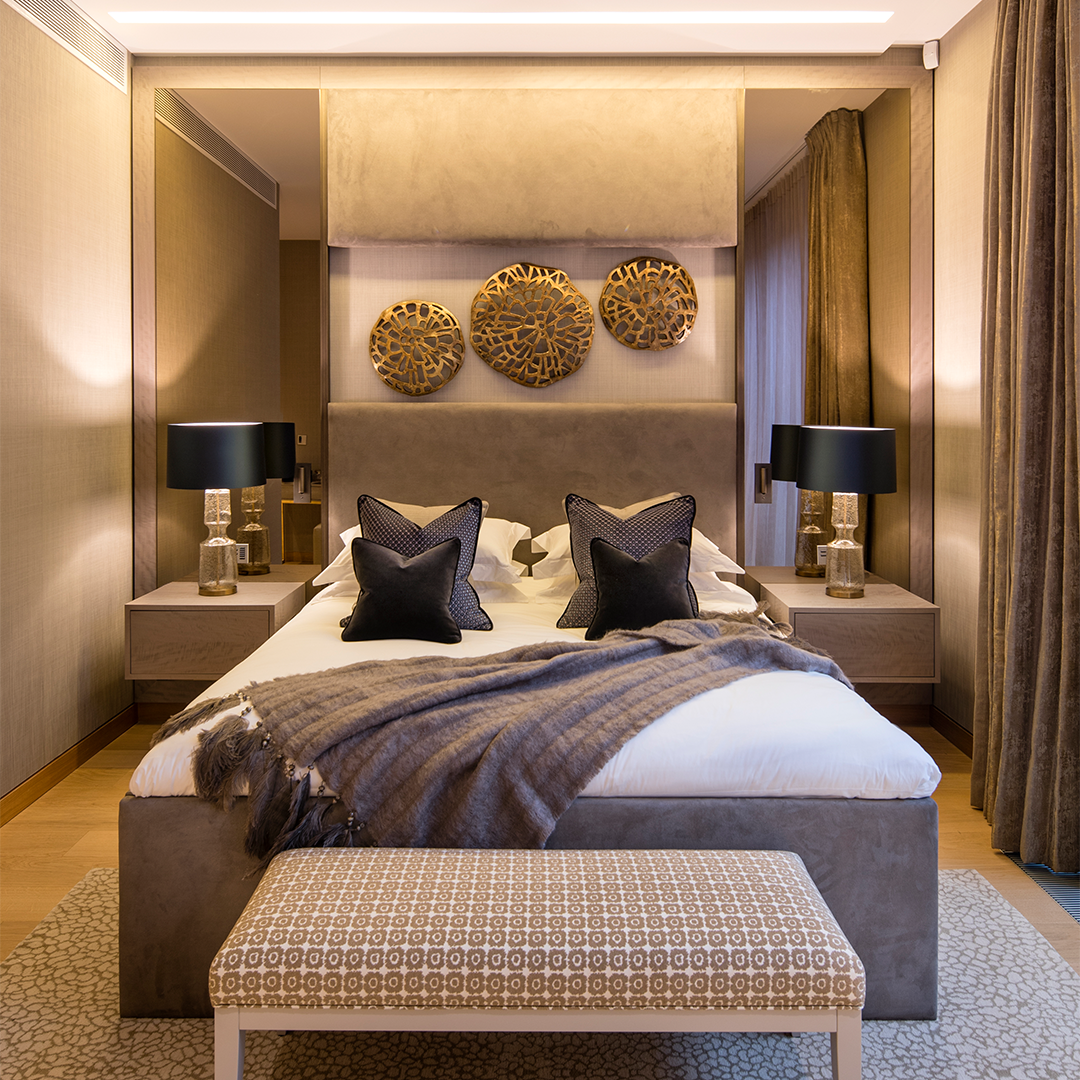 Project Kaliopi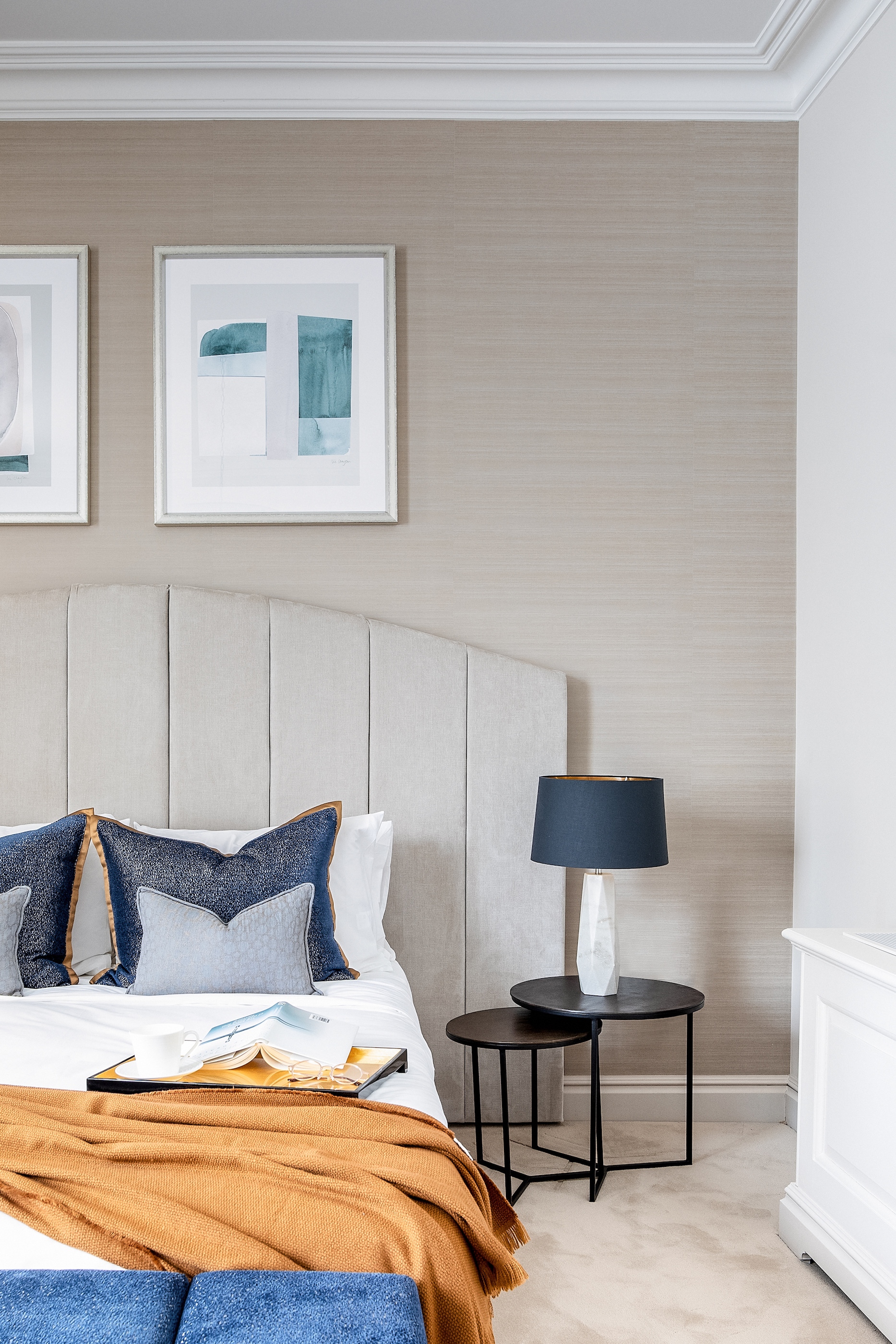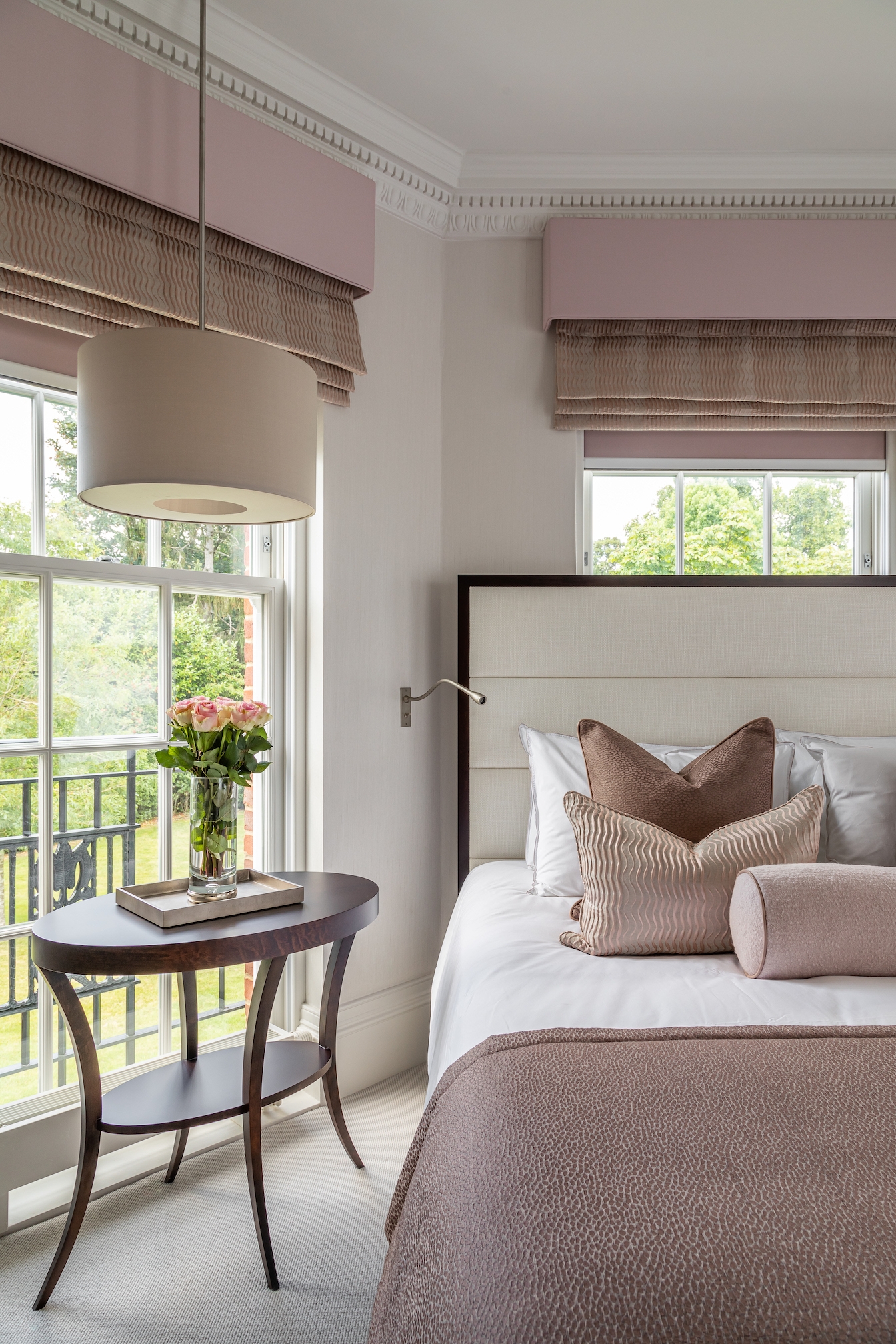 Bedrooms by Ward & Co | Left image by Taran Wilkhu
You've worked across many types of builds from various stages of construction. What is your favourite type of property to design?
We are very adaptable with the type of property, and it's more about the client relationship for us. That said, we enjoy the blank canvas of a new build and the challenge of overcoming restrictions on a listed property. Variety is the spice of life!
What is the process like when you're working outside of the UK? Does it become challenging to execute ideas/aesthetics when you're far from home?
Often, clients want their holiday home to have a different aesthetic from their primary residence but retain some familiarity with their everyday life. This could mean using the same kitchen appliances or smart home technology so that when they step off a long flight, there is that instant sense of being 'at home'. A recent client of ours requested the same wallpaper from their child's bedroom in London be used in their corresponding holiday property to help them feel relaxed and at ease miles from home. Separately, we always look to incorporate many personal items and references to our client's life and family - typically, photographs, favourite board games and books work well to achieve this.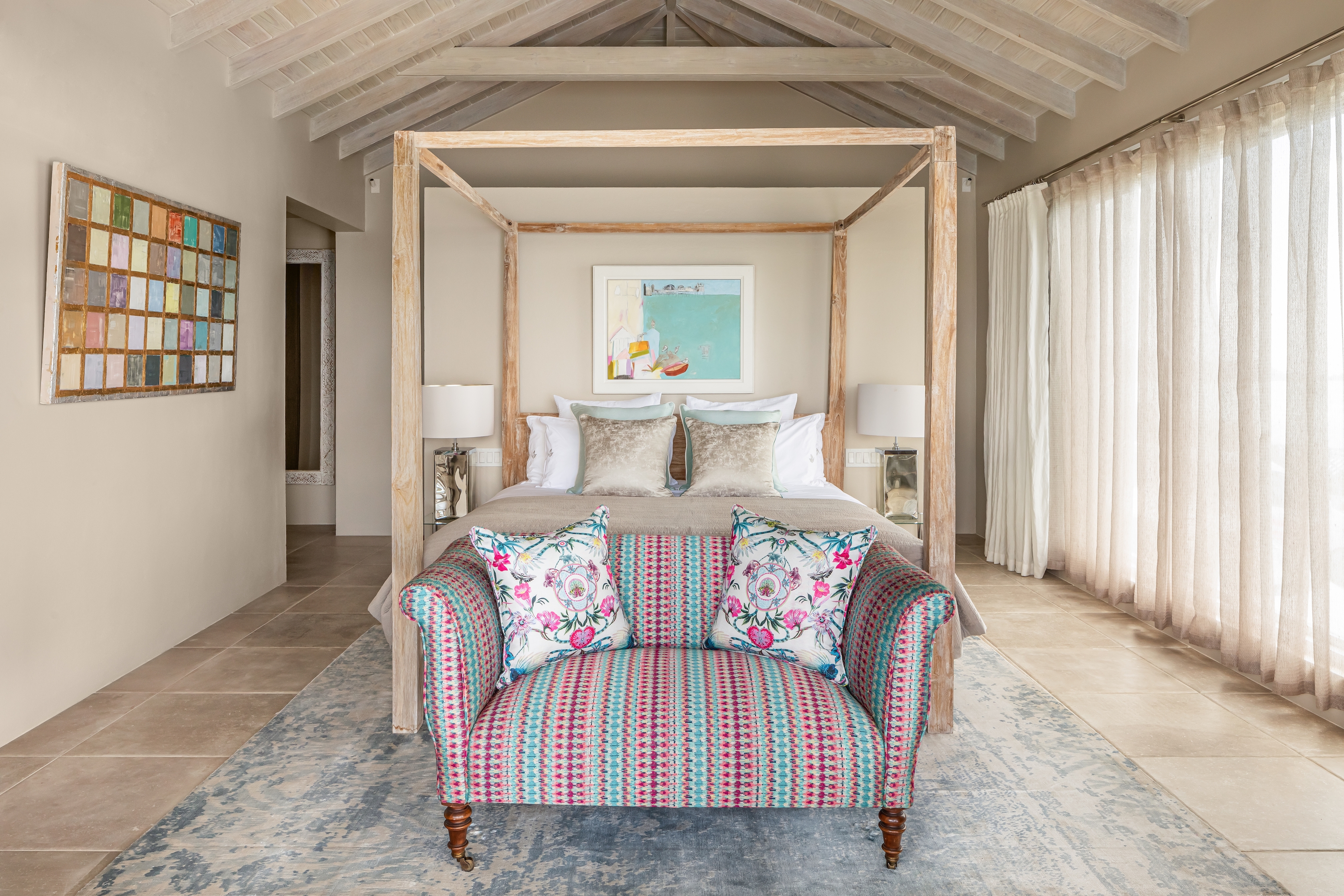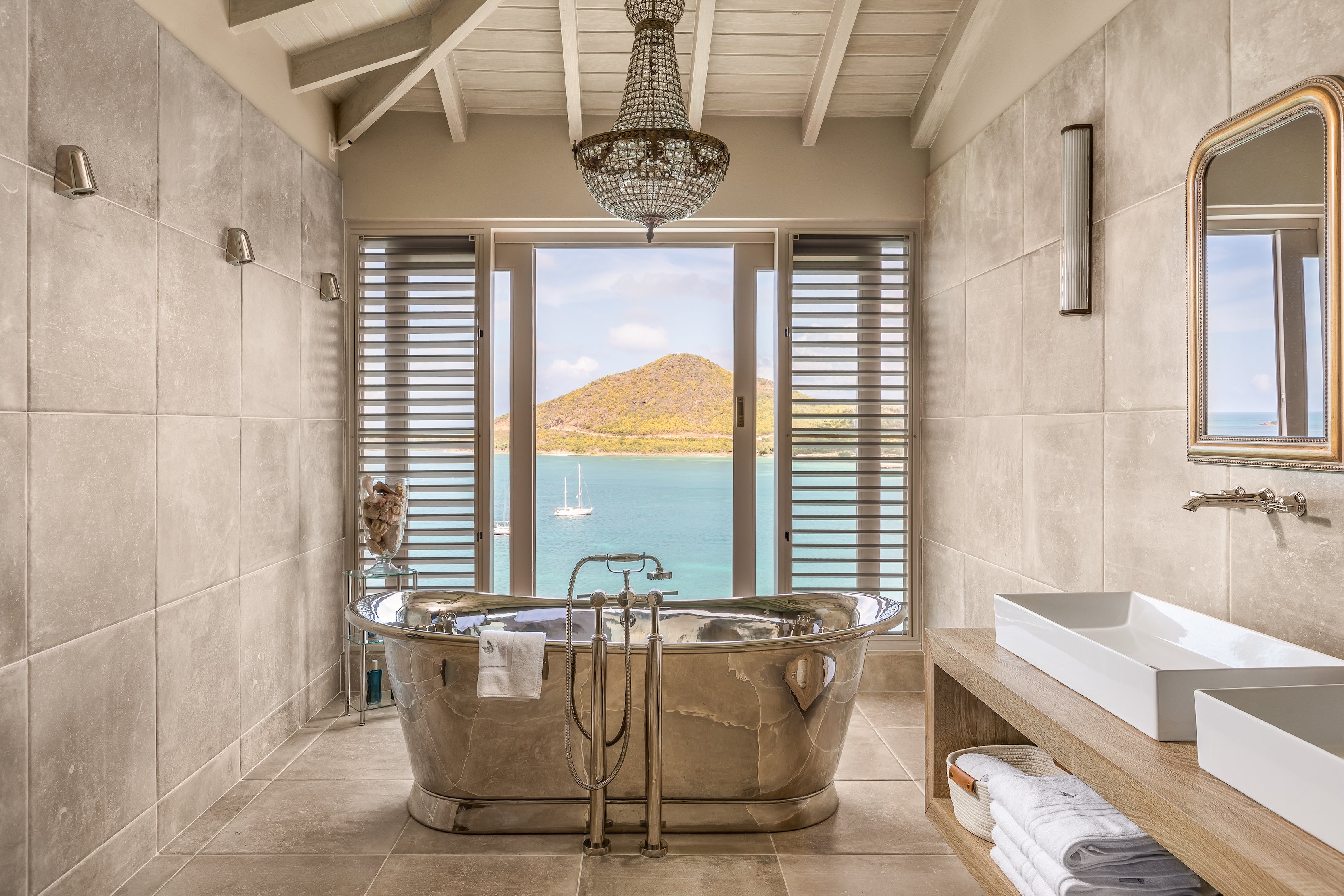 Villa Papillon, images by Jonathan Bond
Tell us about your recent project in Antigua – inspiration, aesthetic, process, etc.
We have just completed a six-bedroom villa in Antigua. We purchased the land three years ago and have worked closely with local architects and landscape designers to transform the rocky plot into a unique Caribbean home. Location and context are also crucial to our approach, and we often take inspiration from the surroundings. We adopted a calming neutral base palette and layered the colonial-style architecture with pops of eye-catching artwork, natural materials and fabrics. We also used natural materials and tactile fabrics in a requisite nod to the island's sublime golden beaches.
We dressed the villa with some of our favourite British brands - John Cullen Lighting, Nkuku, Pooky and Timothy Oulton. Natural and tactile materials such as light local stone, rustic and bleached woods, earthy linens and rattan accessories helped us to maximise the open-plan layout and encouraged the island's warm air to flow through. The result is a welcoming, characterful space that celebrates the energy and spirit of the Caribbean while staying true to the Ward & Co aesthetic.

It seems certain design codes thread throughout each of your projects. In what ways do you typically like to add luxurious touches to a home?
We have a real passion for creating perfectly balanced, unique spaces that stand the test of time and don't really follow fad trends that often cause a project to age quickly. Instead, we focus on neutral palettes and textures with clean lines and layer these with confident, bold colours combined with great longevity. We often look back at projects we completed ten years ago and find them still very current and can easily be adapted over time as our clients' needs evolve and tastes change by swapping out cushions, lamp shades or artwork, for example. We are confident with colours, incorporating them across various textures and patterns to ensure no two of our projects are the same. This, combined with bespoke effects on joinery and thoughtfully considered lighting schemes, come together to create the signature Ward & Co style.
We are first and foremost conscious of the brief when delivering a welcoming, functional and long-lasting space tailored for our client. In our initial consultations, we take the time to fully understand how the client lives and how they will use the area. We consider family and staffing arrangements, whether they work from home, need spaces to be adaptable if the property is their primary residence or second home, and how much time they will spend there, perhaps at particular times of the year. For example, a home's interiors that are only used several weeks a year will differ hugely from a full-time family residence. Culture, passions and lifestyle are also essential and always feed into our designs; one client might require a spice kitchen or a prayer space, whilst the next might need dedicated space for private artworks or supercar collections.