Mayfair's dining scene is constantly on the move, with new openings constantly joining evergreen favourites. What follows is our current edit of the best places to go; check back regularly to see new openings and more.
Lusin
From the get-go, it's clear that Lusin is a love letter to Armenia, beginning with three enormous khachkars (Armenian cross-stones) sitting behind its heavy gold doors. If you don't happen to be well-versed in Armenian cuisine – this is Mayfair's first Armenian restaurant, after all – the menu makes a fine crash course. Pomegranates – Armenia's national fruit – are omnipresent, whether embossed on napkins or scattered across sweetly spiced toushka (spiced veal rolled in typical Armenian bread). The bread-wrapped sea bass is a good take on a traditional Armenian Easter centrepiece, and you wouldn't go wrong in rounding it off with a supremely photogenic honey cake – or an Armenian wine pairing.
Insider's tip: order the 'famous' cherry kebab: globular lamb balls nestled on delicate petals of bread and doused in a moreish sweet-and-sour cherry sauce.
16 Hay Hill, W1J 8NY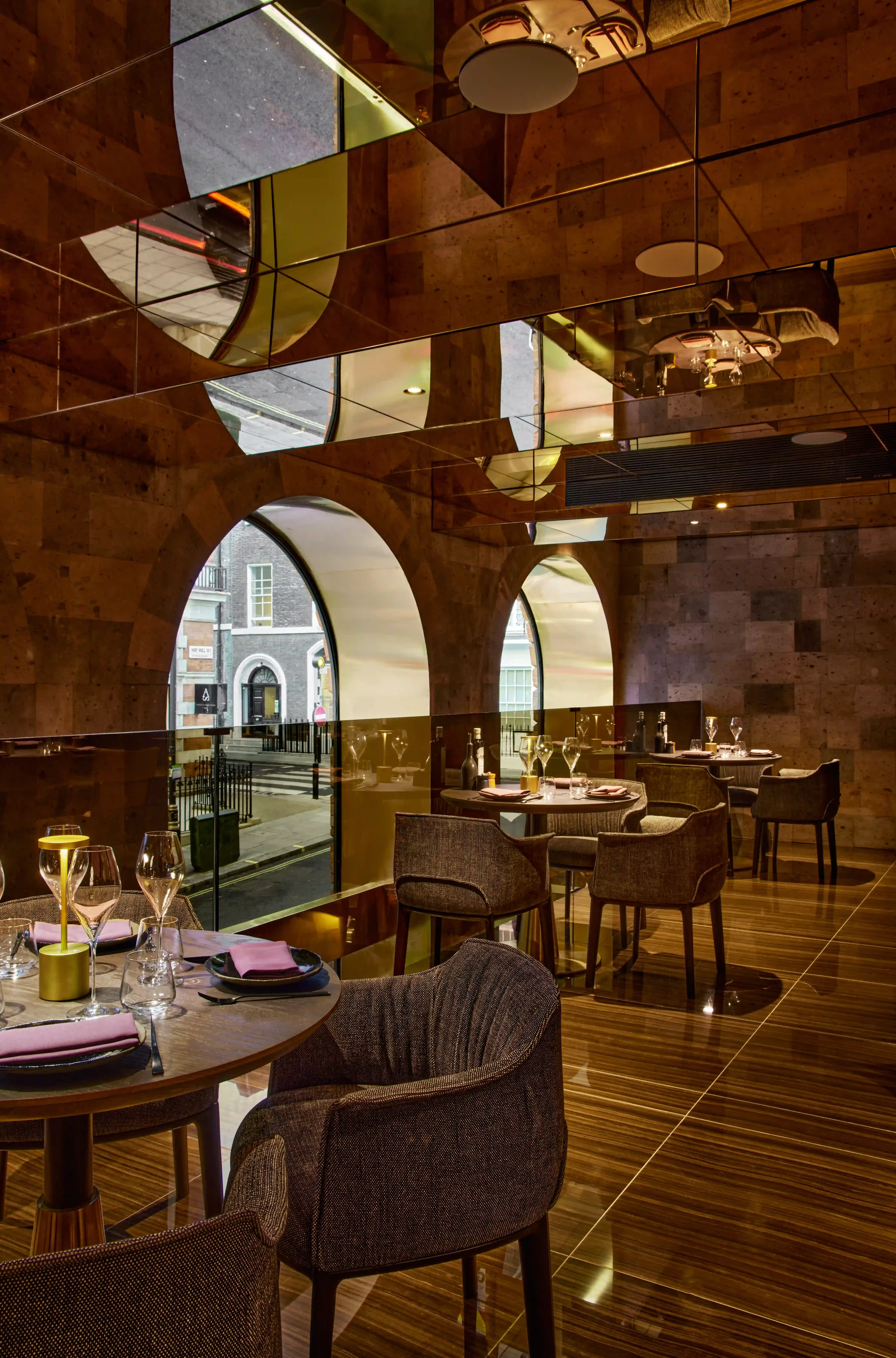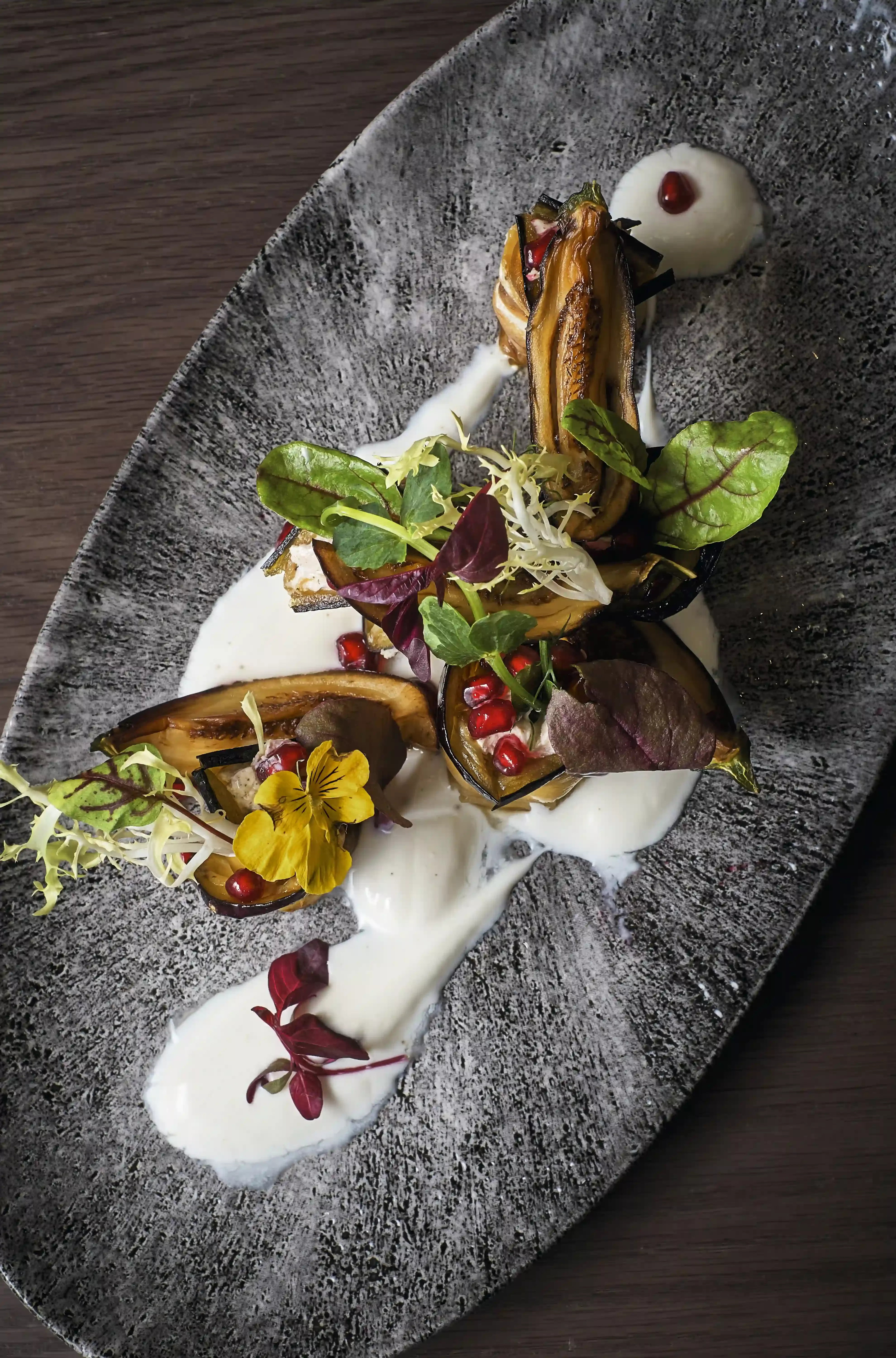 Lusin: a love letter to Armenia
Amazonico
Featuring an array of flavours from all across Latin America – including Peruvian sushi and open fire cooking – the London outpost of the celebrated Madrid restaurant from husband and wife duo, , does not disappoint. Rainforest-themed interiors accompany nightly live jazz and an in-house DJ. The vibrant and festive atmosphere complements the food; we loved the vegetable sides and the chimichurri-marinated steak. A tropical cocktail list is also worth exploring, which includes low ABV options of each tipple, too.
Insider's tip: keep an eye out for the basement bar hidden behind a secret door...
10 Berkeley Sq, W1J 6BR
Amazonico: the vibrant and festive atmosphere complements the food
Jeru
It's a big claim that yours is the best bread in London, but it's a statement you'll repeatedly hear at this Middle Eastern restaurant. Décor is romantic – think softly lit stone archways and Hammam-style bathrooms – but a live DJ and heaving open kitchen cultivates a convivial atmosphere. Let the sommelier pick your wine from more than 100 bottles, then select the tasting menu; highlights include fin-shaped sea bass dribbled in miso, and a silky monkfish served with a lemon-cinnamon sauce. As for the bread? Squidgy sourdough served with truffle and honey – but we'll leave you to decide if it's London's best.
Insider's tip: order the halloumi doughnuts – soft, salty, and served with more truffle honey.
11 Berkeley St, W1J 8DS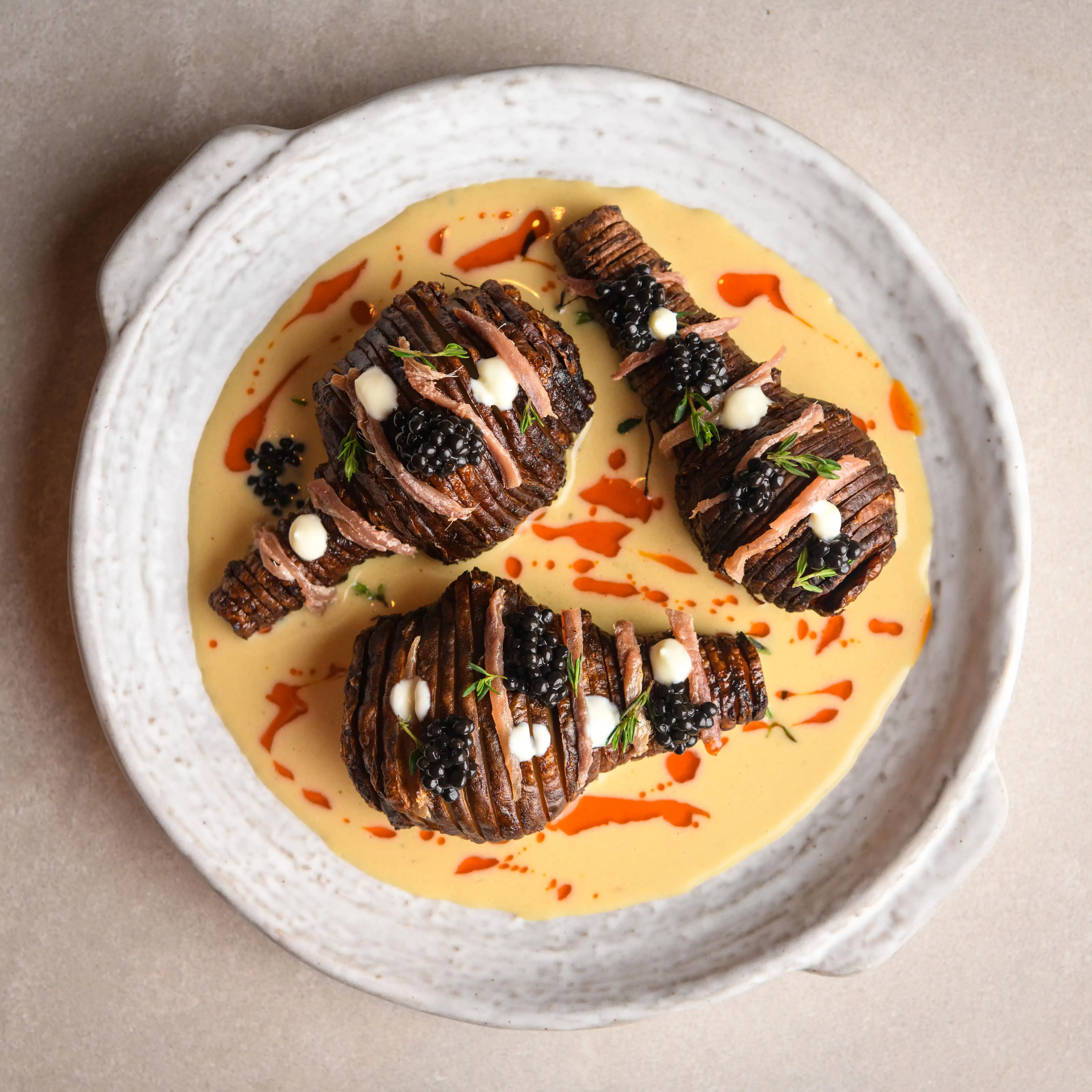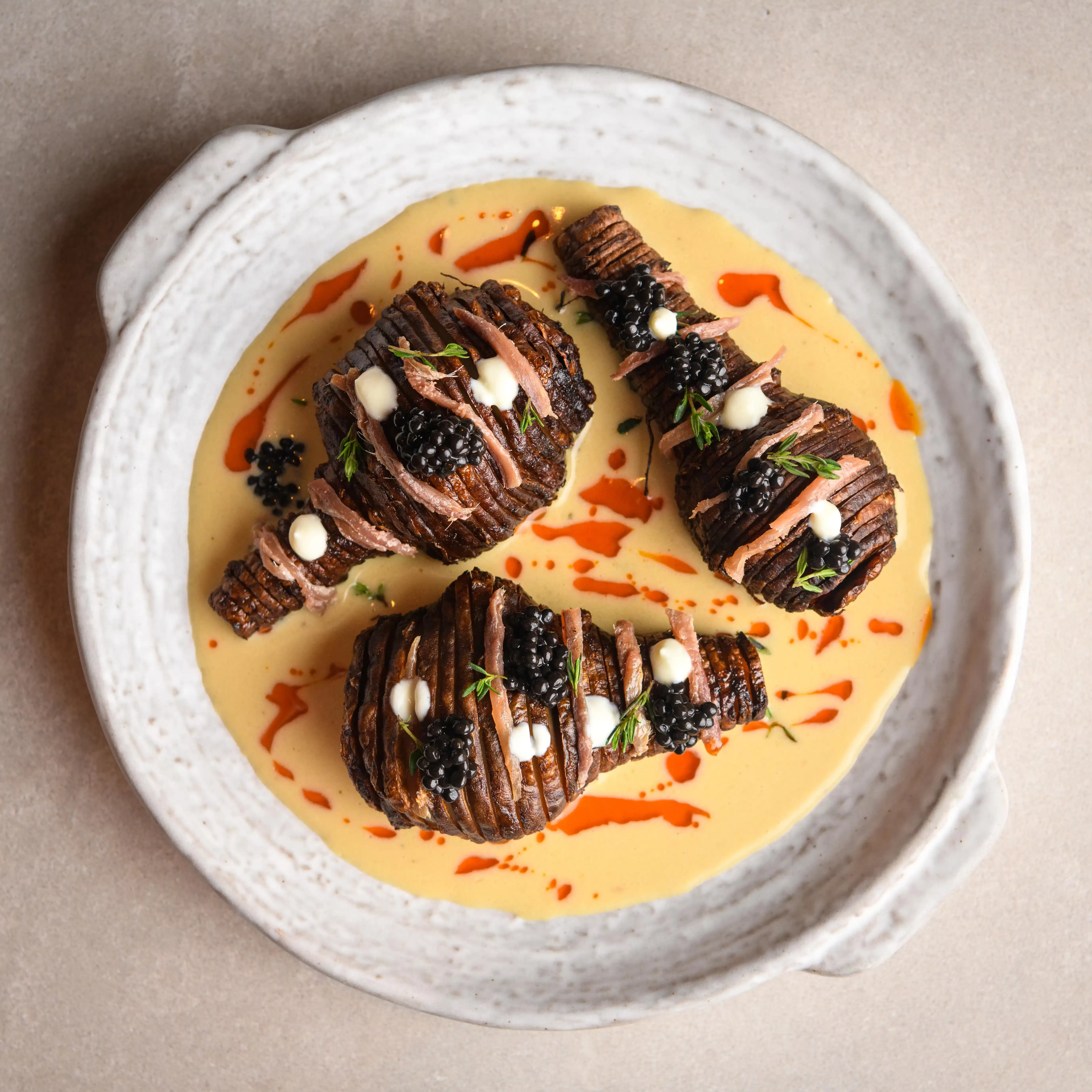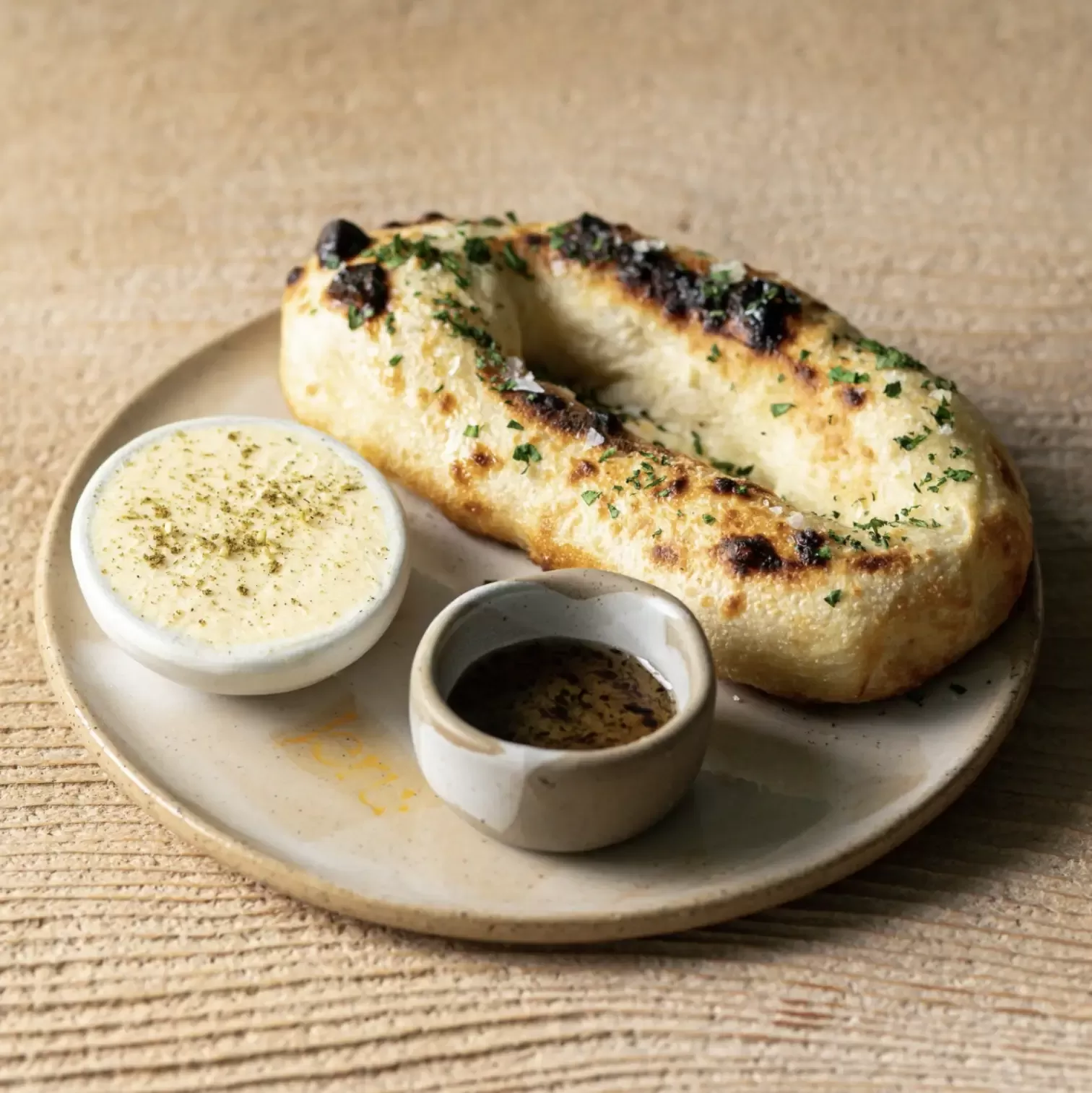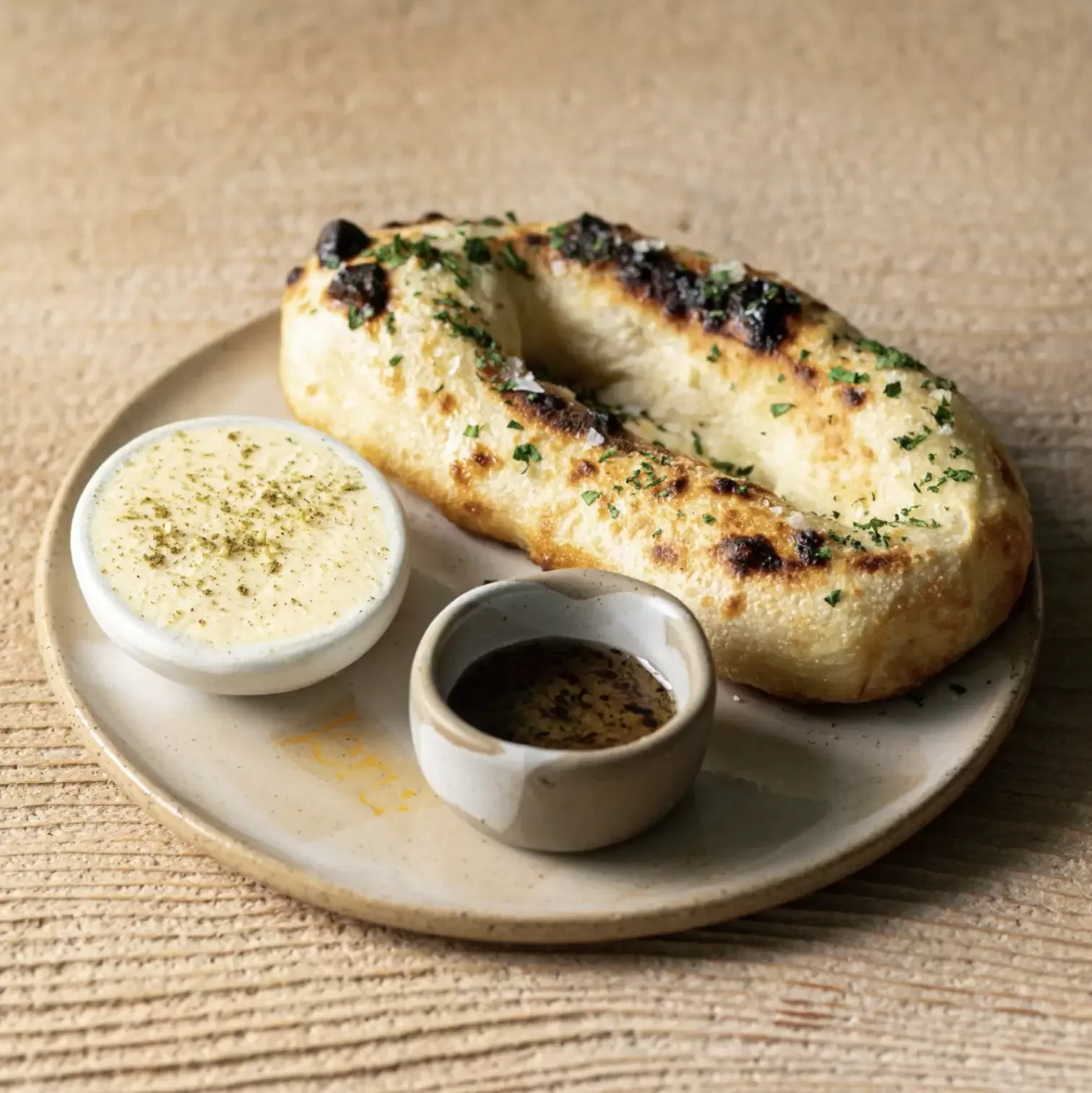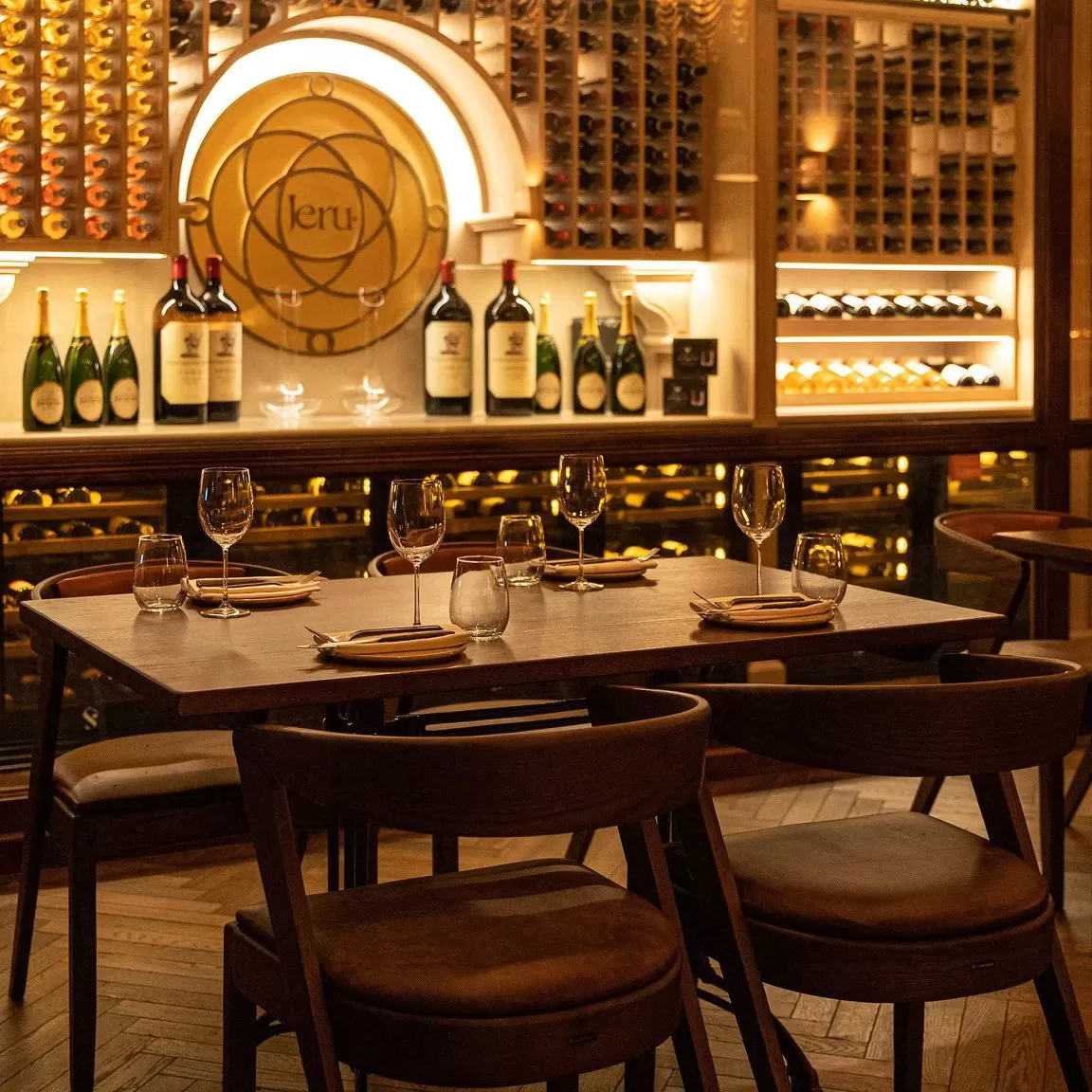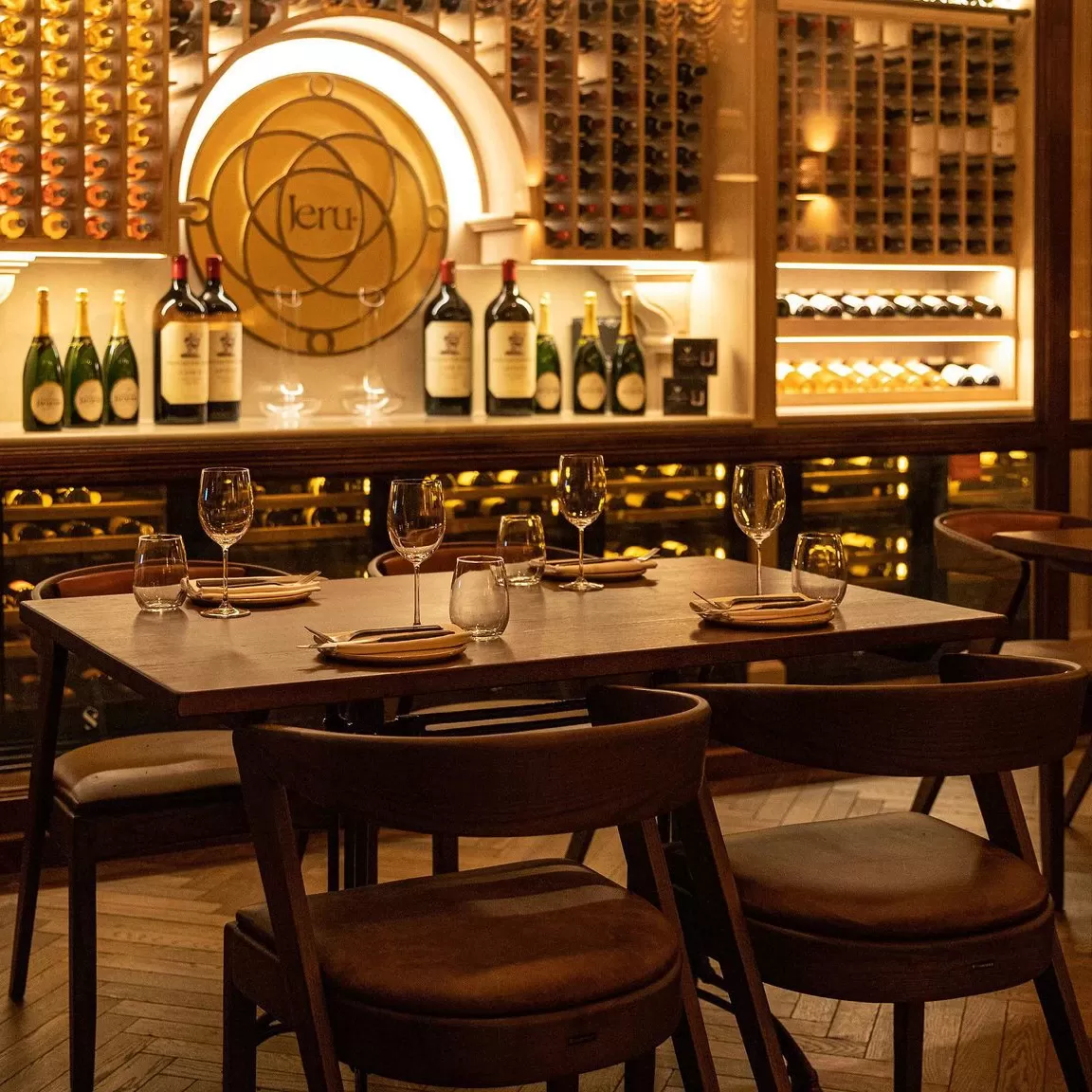 Jeru: Middle Eastern dishes already proving popular with Mayfair's cool crowd
The Maine
The Maine describes itself as 'a blend of old-world British elegance, New England extravagance and subterranean decadence'. In person, it's a multi-floored, pleasure palace of a restaurant that fills a Grade-II listed Georgian building in Hanover Square. It's big – like, 350-seats big – and comes with a basement nightclub and elegant terrace. The menu is peppered with New England favourites like lobster rolls and clam chowder; we particularly enjoyed the crispy cod tacos.
Insider's tip: the best tables are upon a small stage from which you can see the entire restaurant – and The Maine's usual crowd is worth watching.

20 Hanover Sq, W1S 1JY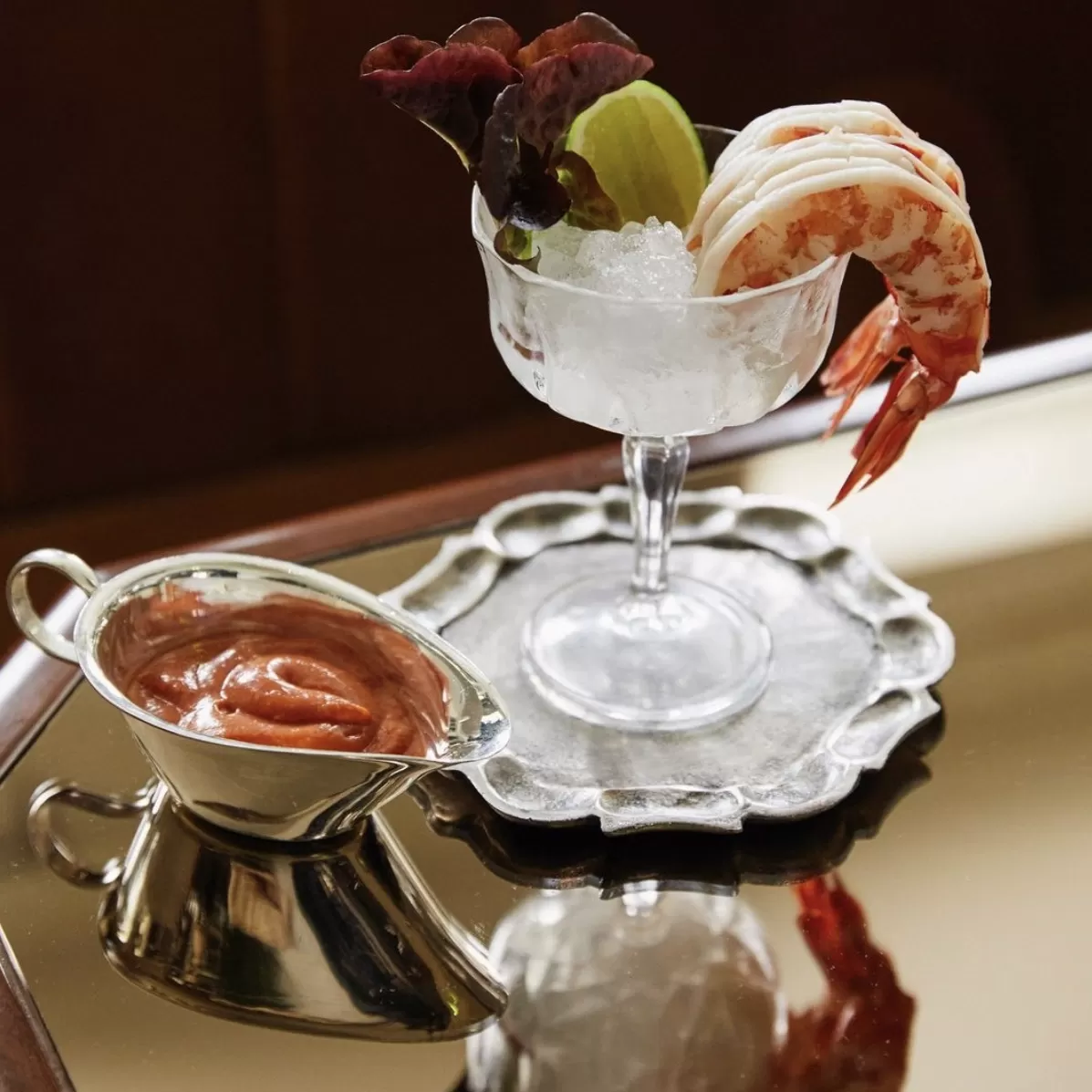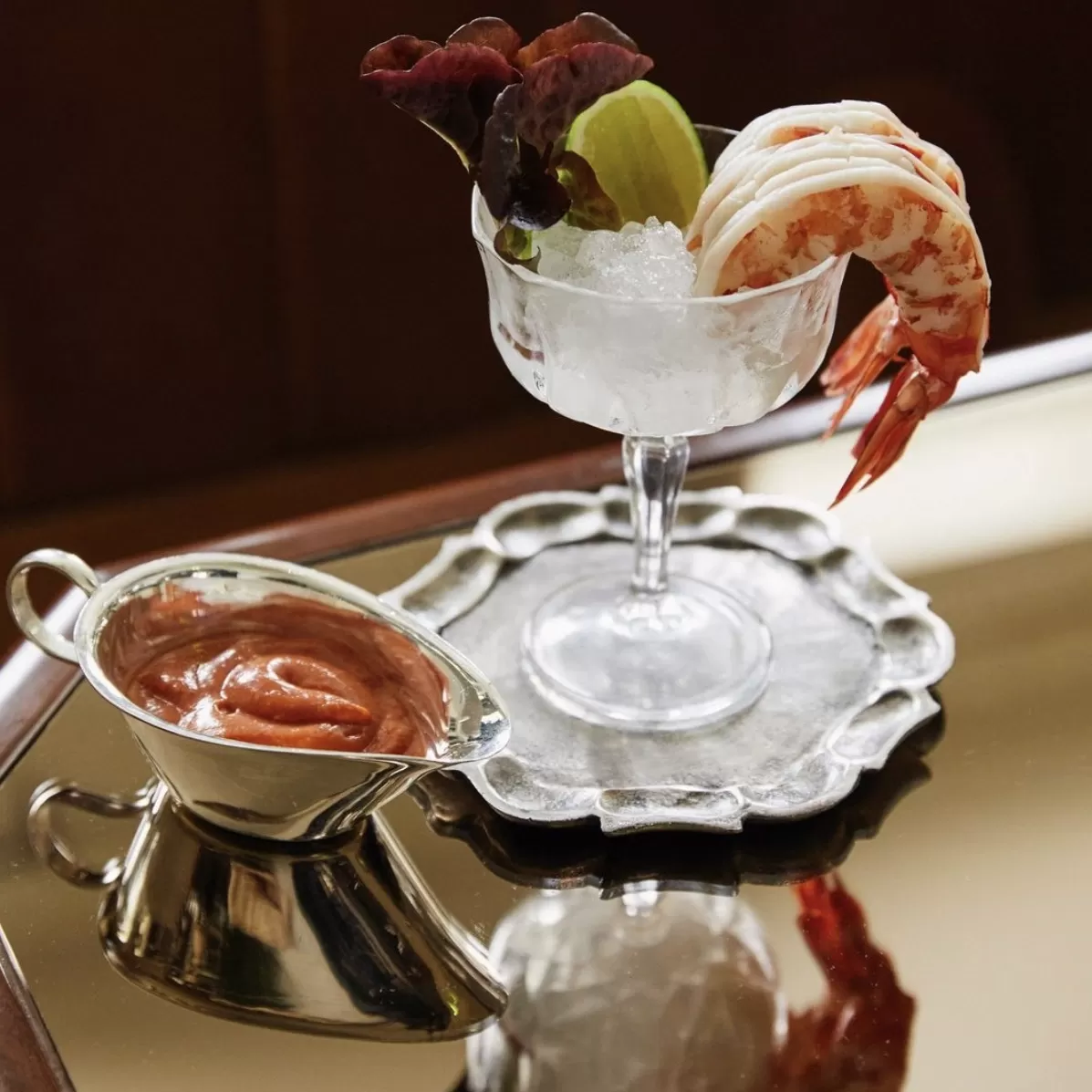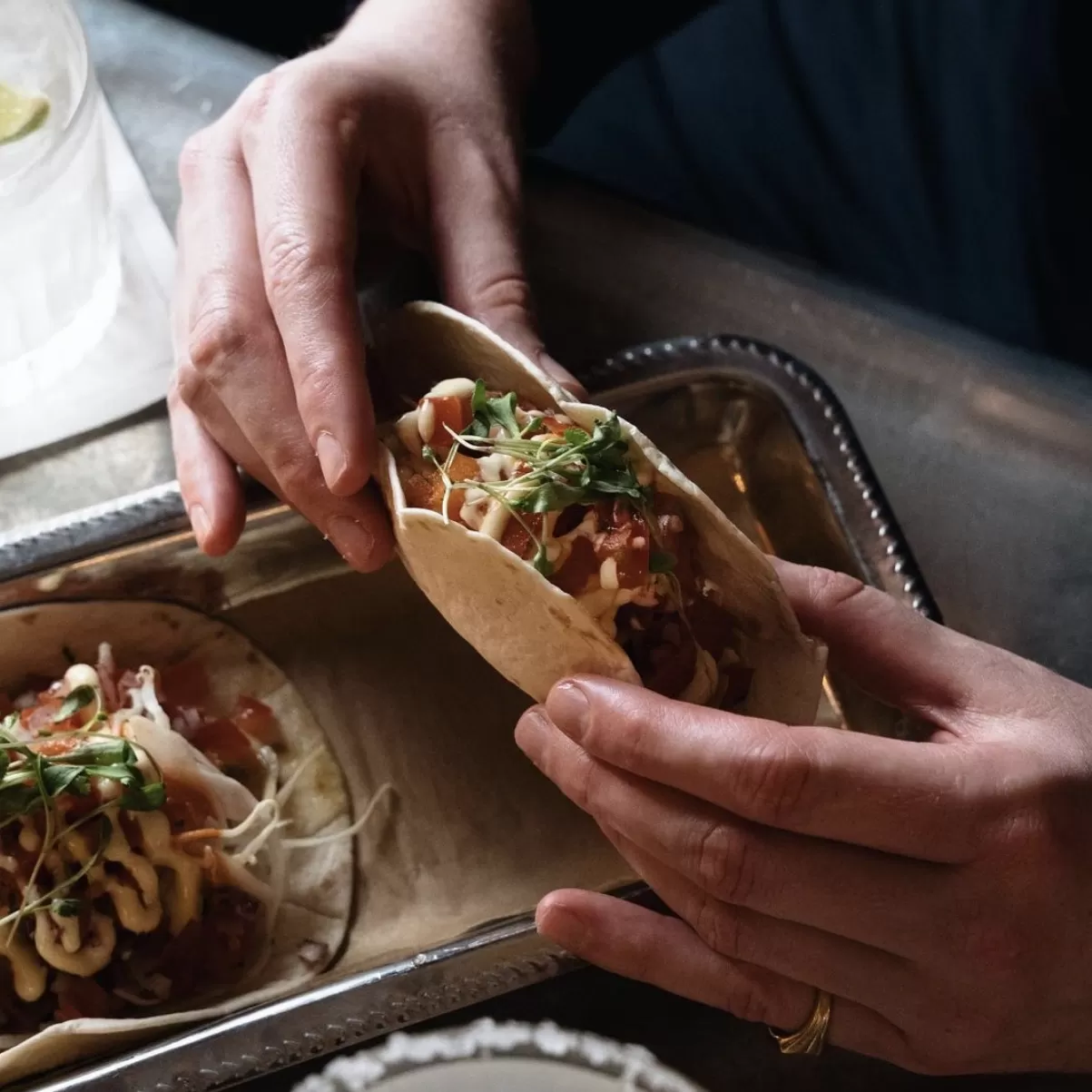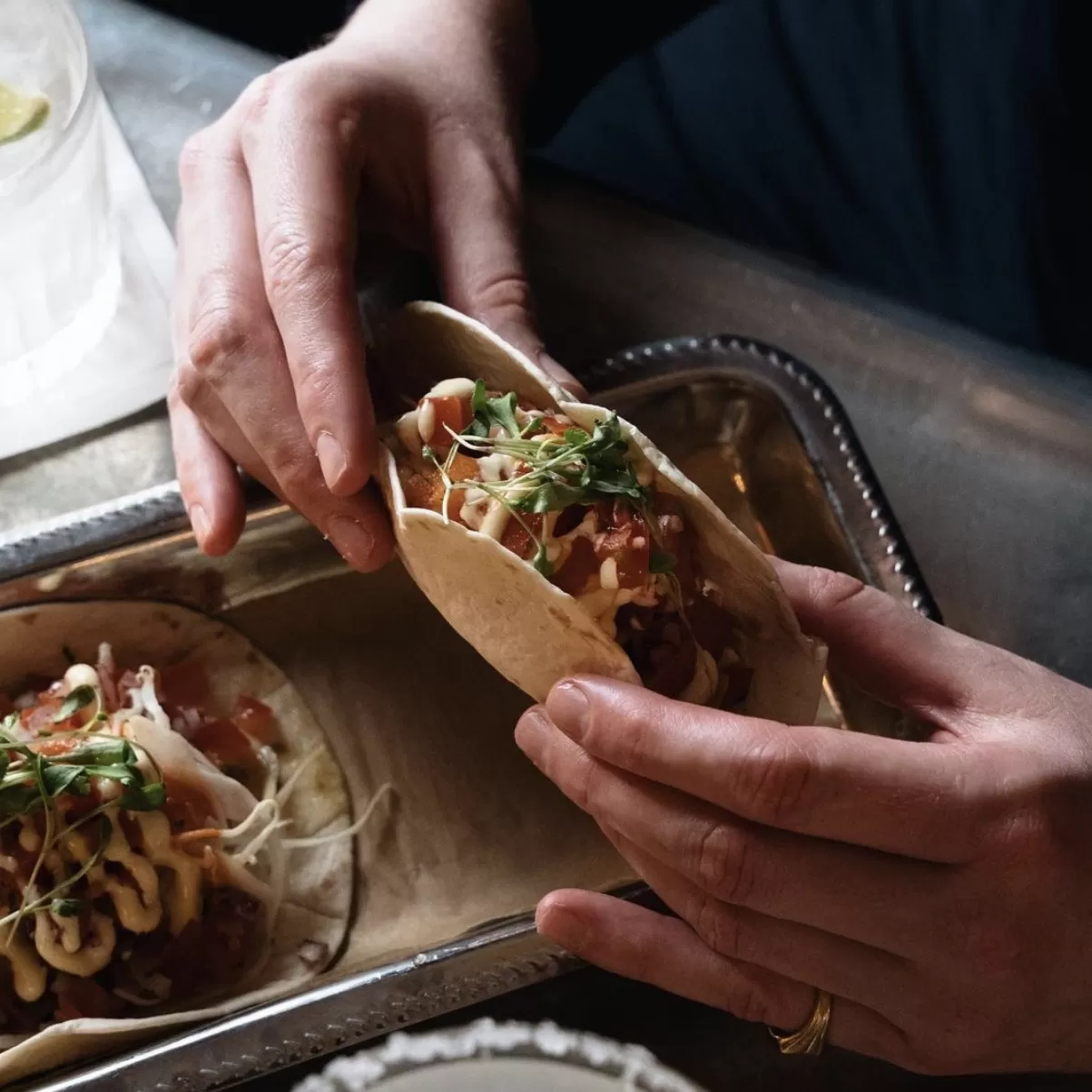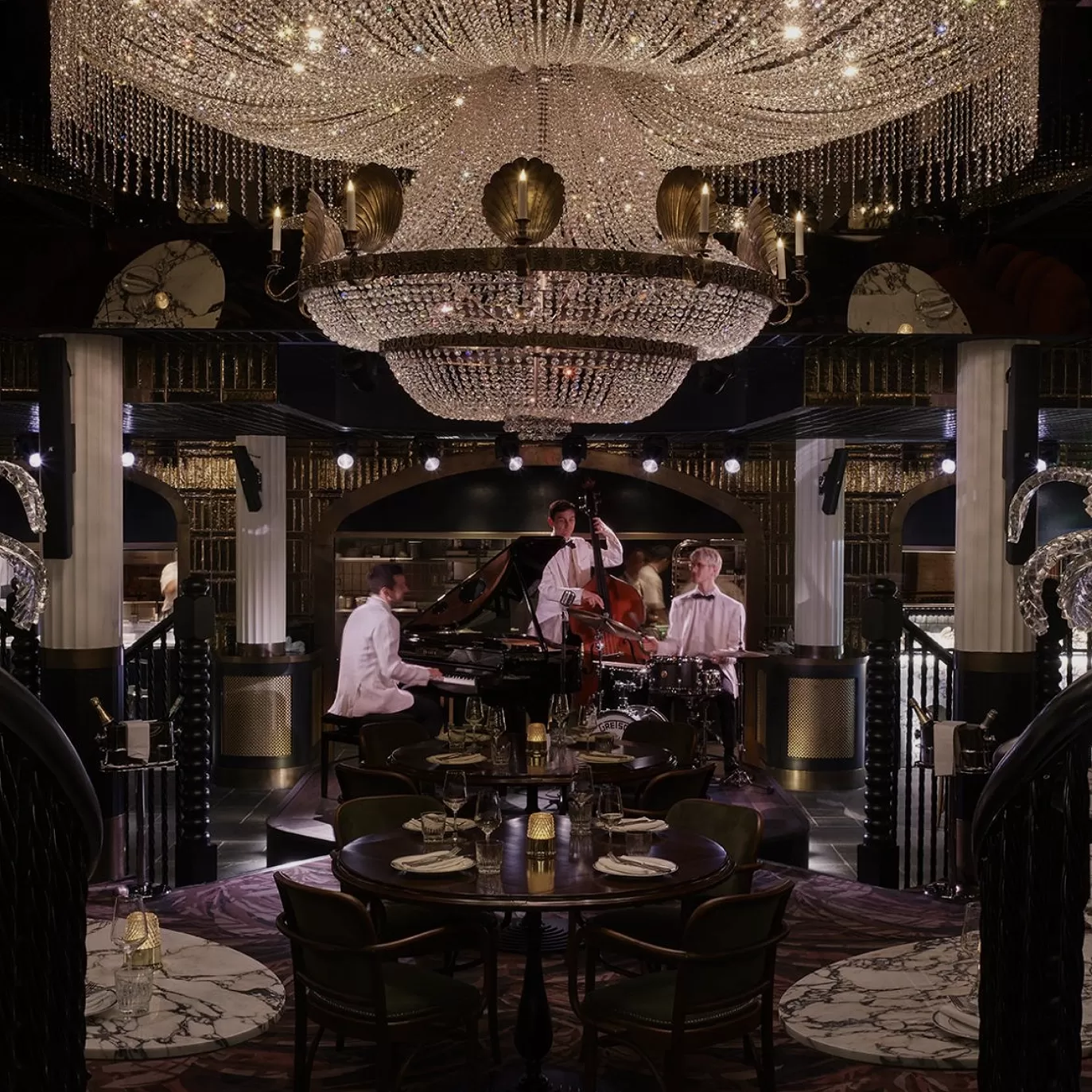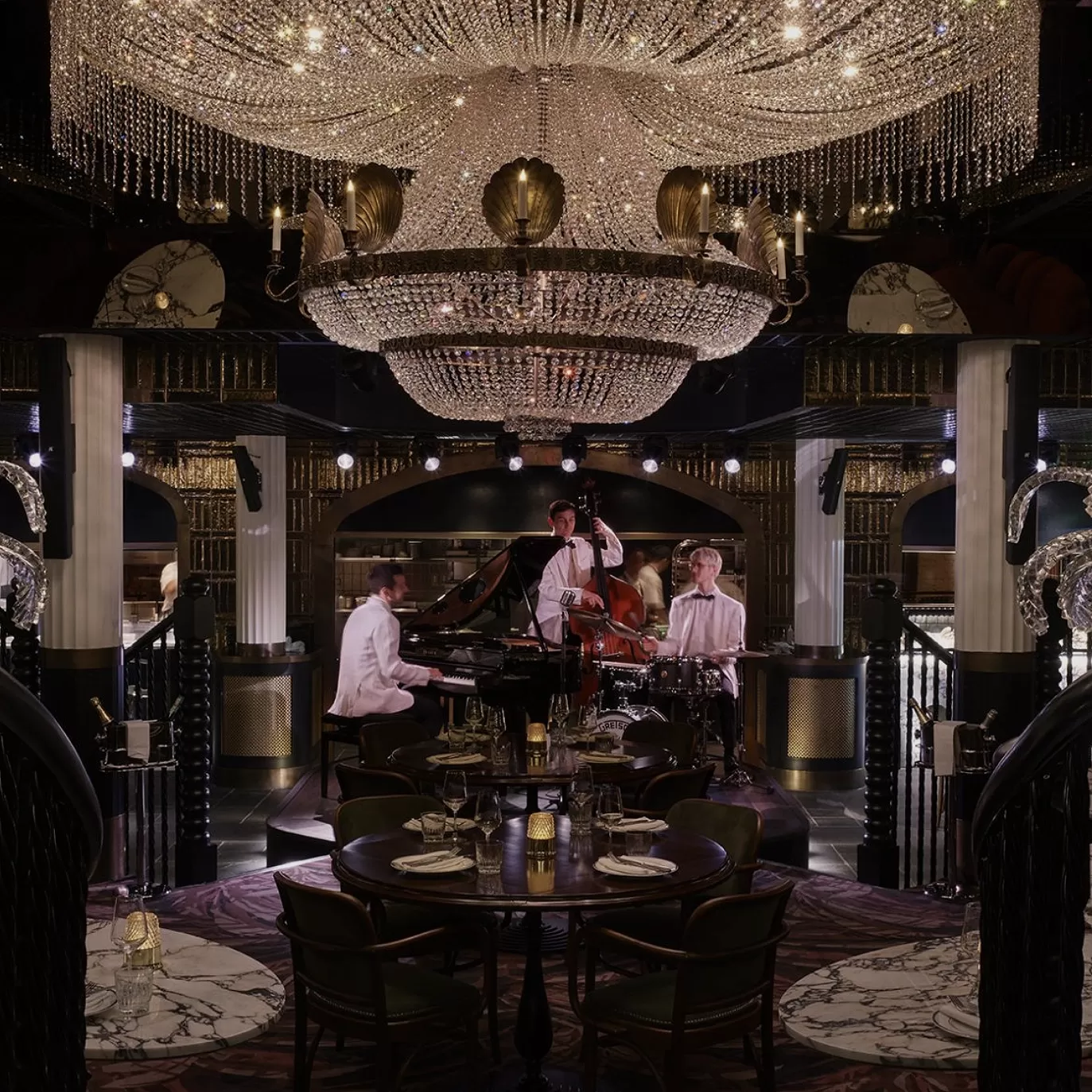 The Maine: a multi-floored, pleasure palace of a restaurant
Park Chinois
Inspired by the 1930s, Park Chinois has a dramatic aesthetic fit for a Chinese Emperor. Brought to us by restaurateur Alan Yau, the man behind Wagamama, Park Chinois is the place for contemporary Chinese served in surroundings that hark back to mid-twentieth century Shanghai. Diners are treated to piano and string quartets through the afternoon and jazz and swing later in the evening. Plan ahead and pre-order the slow-roasted duck de chine 24-hours in advance; otherwise, expect the likes of Cornish crab wonton, Angus beef short ribs and Kagoshima beef shabu-shabu.
Insider's tip: book the private dining room – it comes with a secret entrance on the street behind that takes you straight to your seats.

17 Berkeley St, W1J 8EA
Park Chinois: surroundings hark back to mid-twentieth century Shanghai
Bibi
One of Mayfair's best Indian restaurants, Bibi has just 33 seats. Its mock-Rajasthani interiors gleam in mango wood and globular lamps, and dishes combine fine Indian ingredients with hero UK produce. The creamy Buffalo milk paneer is a highlight, as is the Khatti meethi hake, which is sprinkled with crispy peanut topping. Make sure to order plenty of roti – you're going to want to mop up every drop of the sauces.
Insider's tip: Ask for one of the 13 counter seats to chat to the chefs as they prepare your dishes (although you may be tempted to order everything you see).
42 N Audley St, W1K 6ZP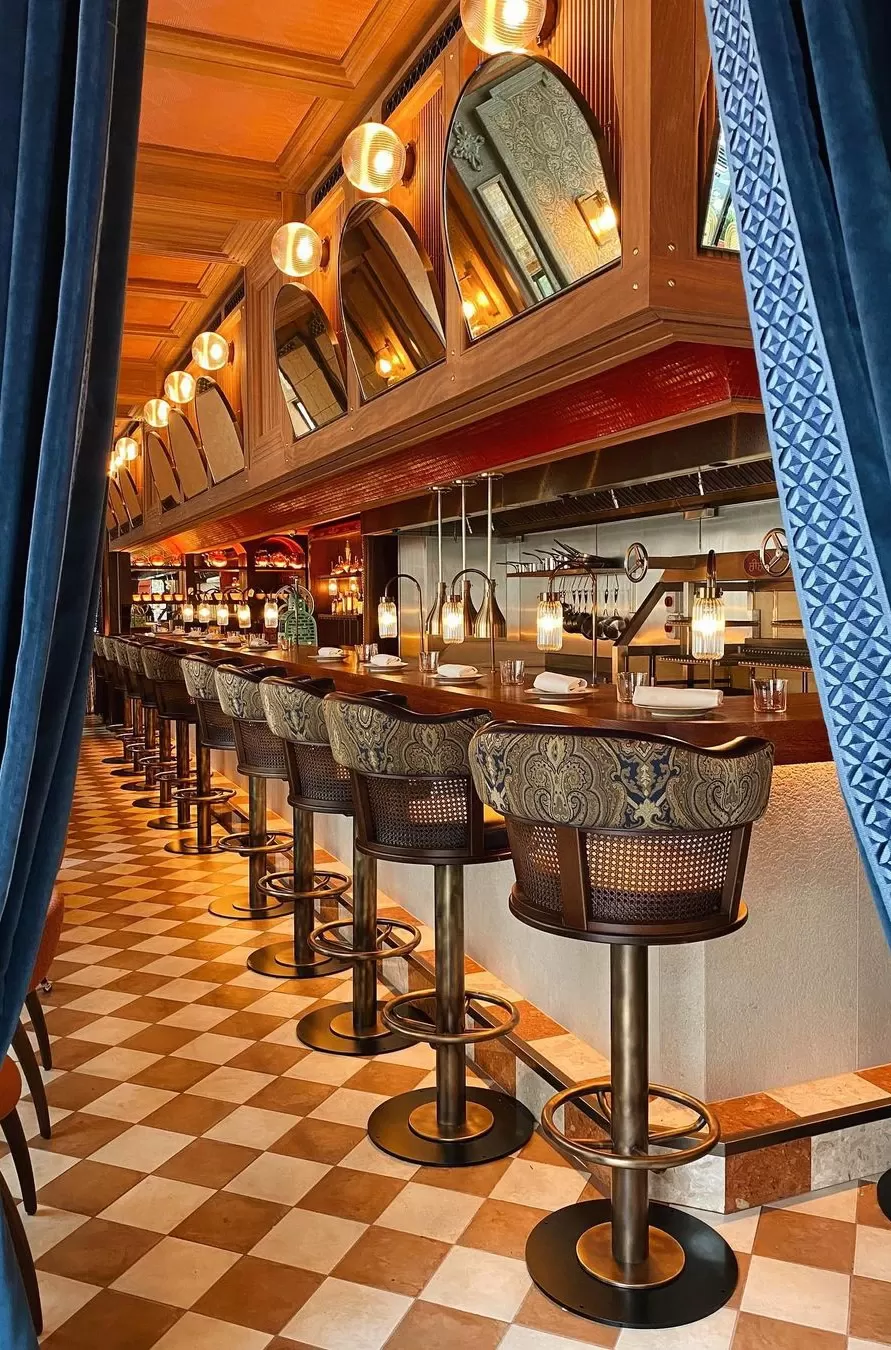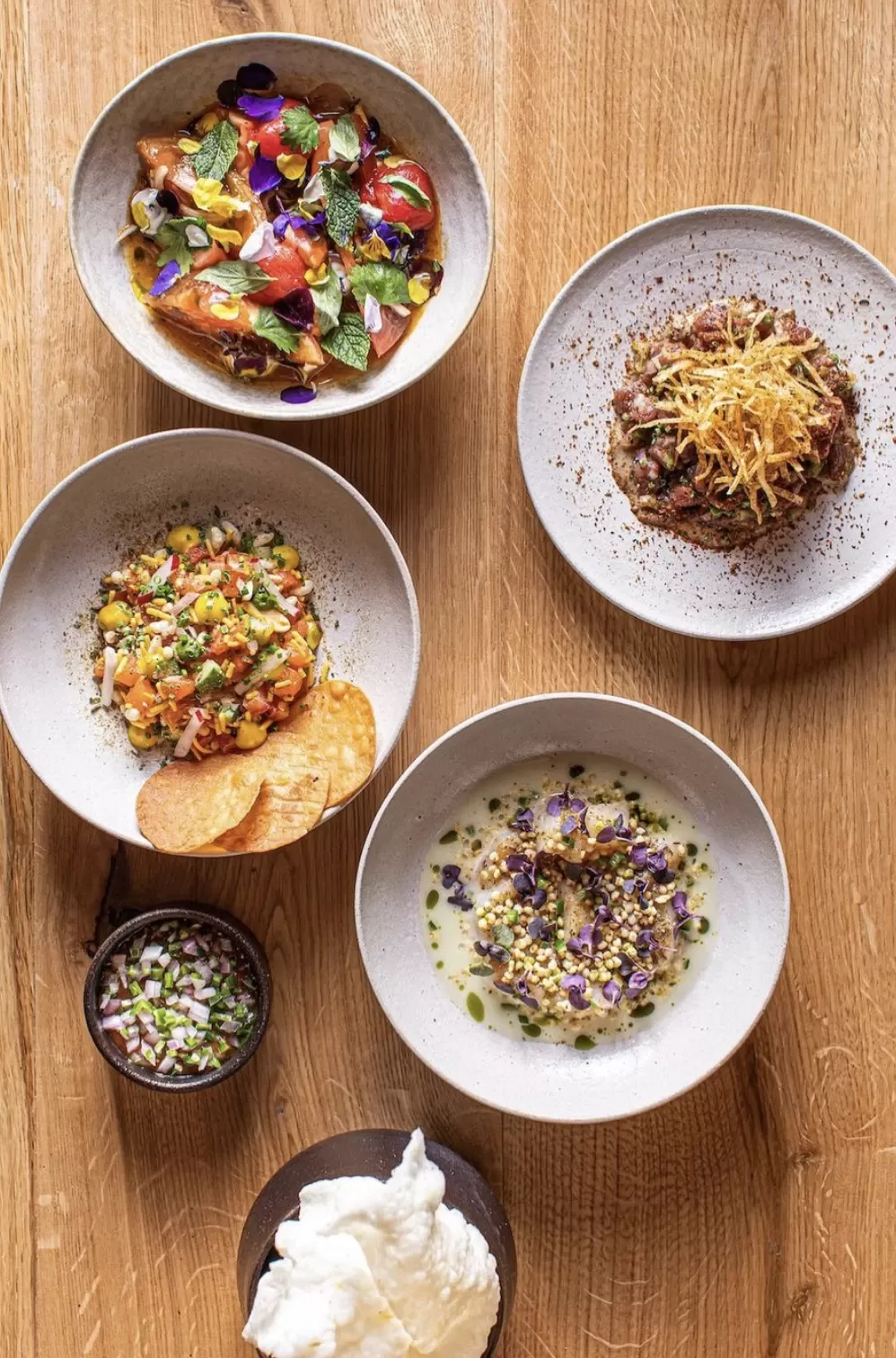 Bibi: a mock-Rajasthani room that gleams with mango wood and globular lamps.
Hide
Michelin-starred chef Ollie Dabbous and Hedonism Wines have created a stir with Hide – set foot inside, and one can see why. The heavy wooden doors open to reveal a magical world unto itself, where each dish of the nine-course tasting menu is a feat of creativity. Crudités come laced in chamomile dressing; cured salmon is glazed in crème cru; lobster is barbecued for maximum flavour, and Dabbou's signature nest egg elevates a simple component to star ingredient. Not to be missed.
Insider's tip: request a wine tour in the well-stocked cellars; there are hundreds of bottles to explore, as provided by Hedonism Wines.
85 Piccadilly, W1J 7NB
Hide: each dish of the nine-course tasting menu is a feat of creativity
Sexy Fish
An Asian seafood restaurant from Caprice Holdings, this popular and dynamic venue pairs contemporary cuisine with cutting-edge art and design. The menu veers towards the East with a focus on fresh fish and shellfish. Art plays a vital role at Sexy Fish with a showcase of extraordinary works from the likes of Frank Gehry and Damien Hirst. The private Coral Reef Room on the lower level is home to the largest live coral reef tank in the world and has seating for up to 48.
Insider's tip: stay for cocktails after dinner; there are DJ sets until 2am from Thursday to Saturday.
Berkeley Square House, W1J 6BR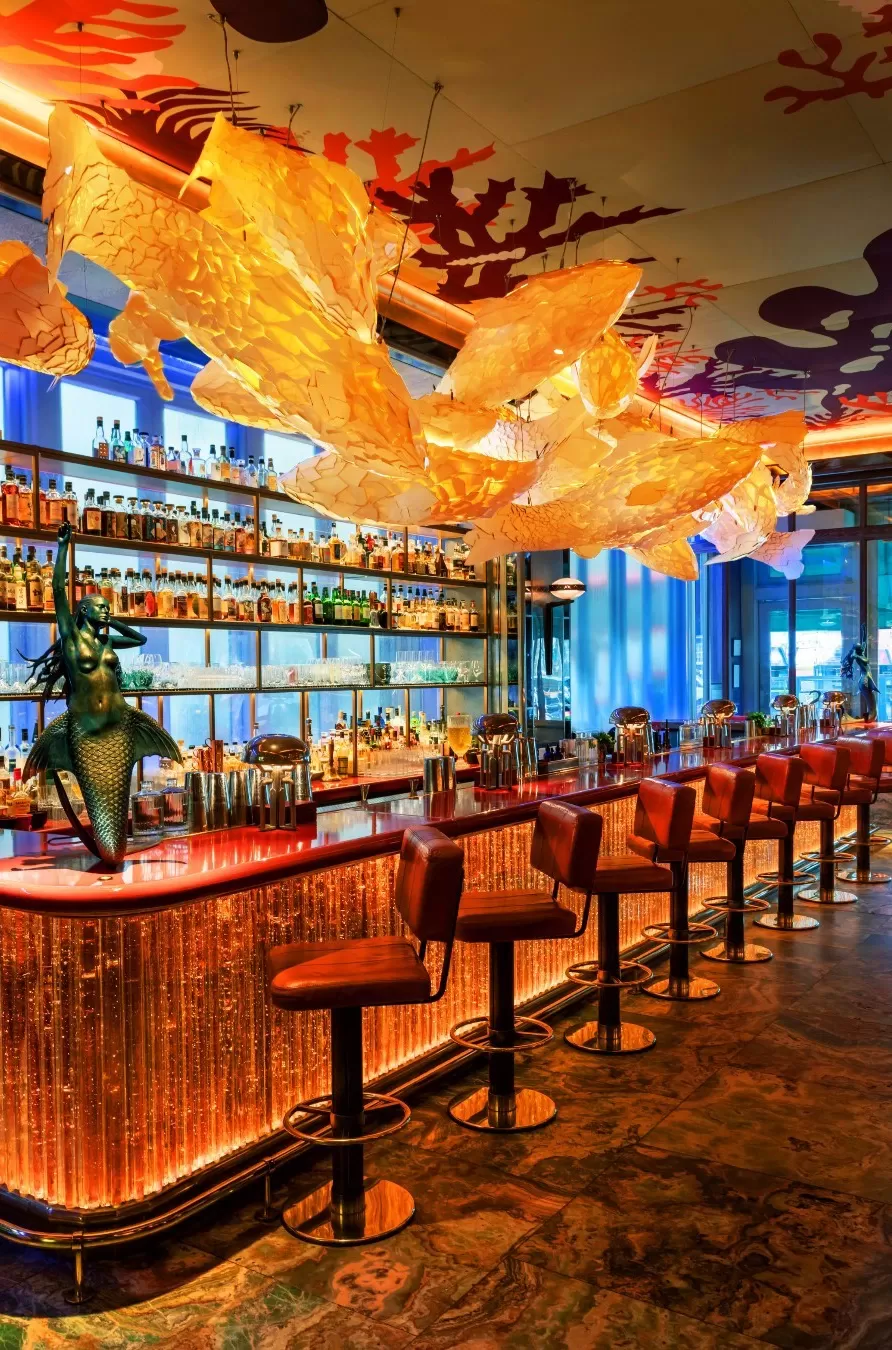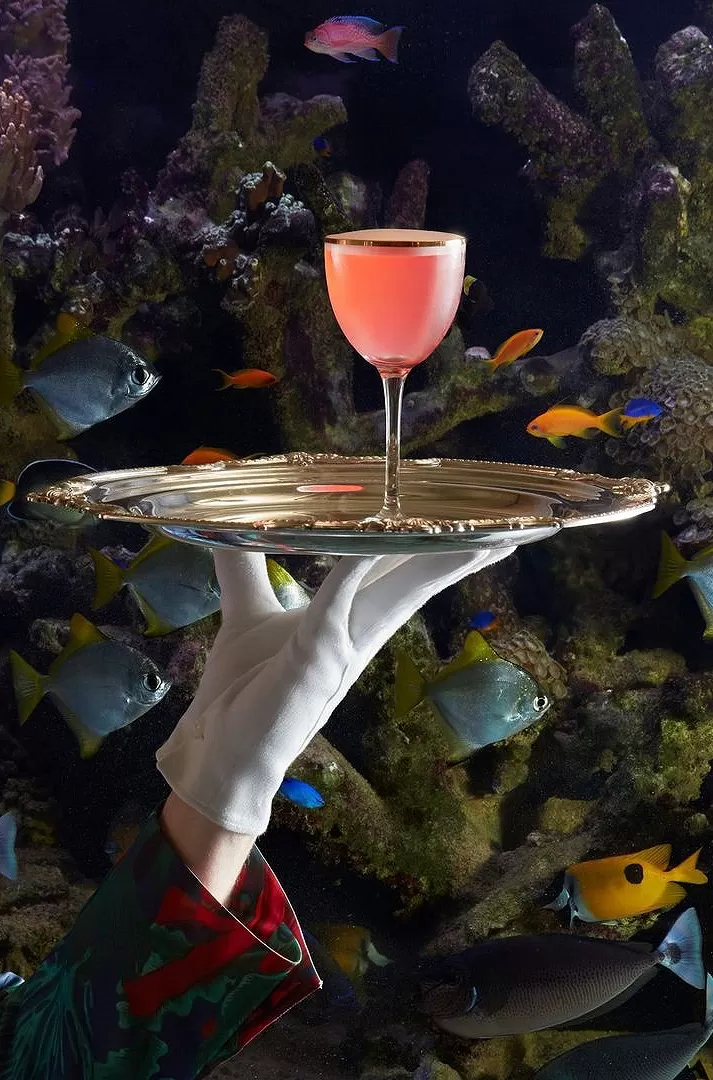 Sexy Fish: a dynamic venue pairing contemporary cuisine with cutting-edge art and design
Scott's
A longtime favourite from Caprice Holdings, Scott's is a regular crowd-puller for both locals and celebrities alike. One of London's oldest restaurants, it has been open since 1851 and was initially an oyster warehouse. Come for the caviar, oysters, langoustines, lobster, and turbot, which are all second-to-none; the Dover sole, smothered in butter, is especially exquisite. Expert martinis are served alongside a comprehensive wine list. Service is slick and the atmosphere full of buzz – when weather permits, secure one of the coveted pavement tables to absorb the passing energy.
Insider's tip: look out for the Platinum Arowana room – a sexy, hidden private dining room that seats up to eight.
20 Mount St, W1K 2HE
Scott's: a regular crowd-puller for both locals and celebrities alike
Sabor
This Michelin-starred restaurant proves that there's more to Spanish food than tacos and croquetas – although you'll find plenty of both at its counter. It's been designed by Executive Chef Nieves Barragan Mohacho to feel like a journey through Spain, with the sounds and smells to match. There's a daily-changing seafood counter that seats just 19 guests, and a wood-fired brasserie upstairs. Go for the octopus – which arrives melt-in-the-mouth soft – and the black rice, although it's worth noting that the bar also serves Vermouth on tap.
Insider's tip: Order the suckling pig – its skin is so crispy that you can crack it with a spoon like a crème brulée.
35–37 Heddon St, W1B 4BR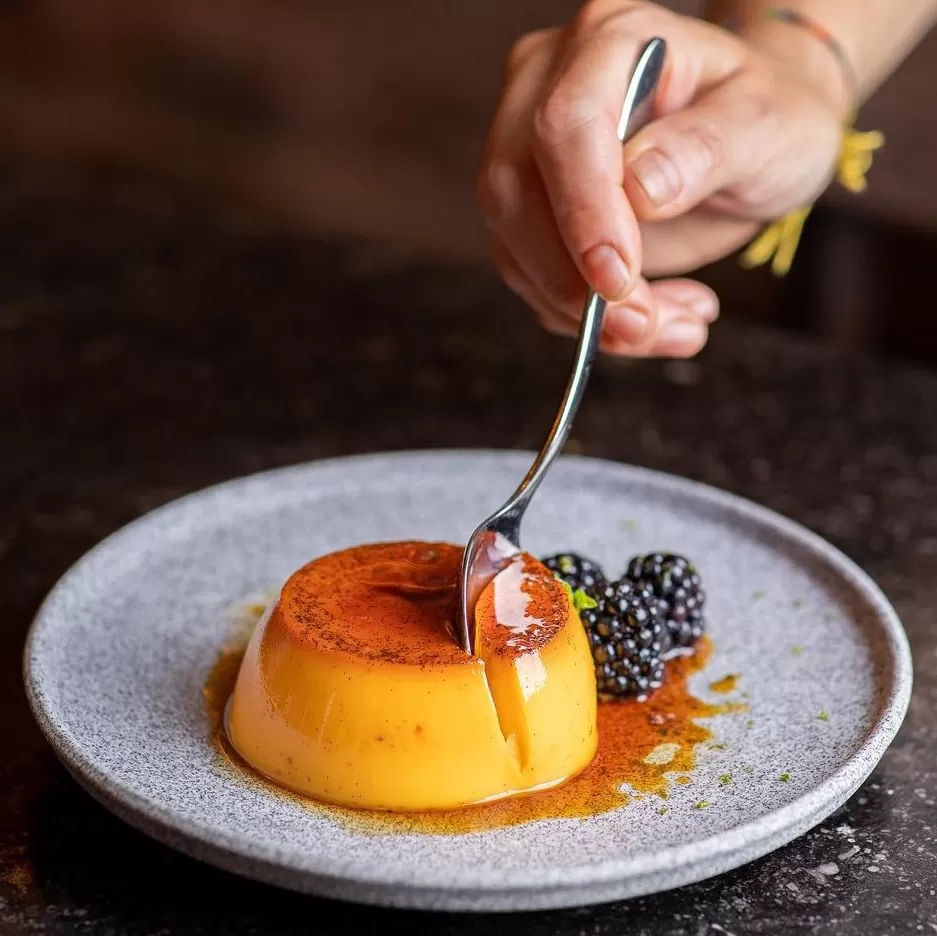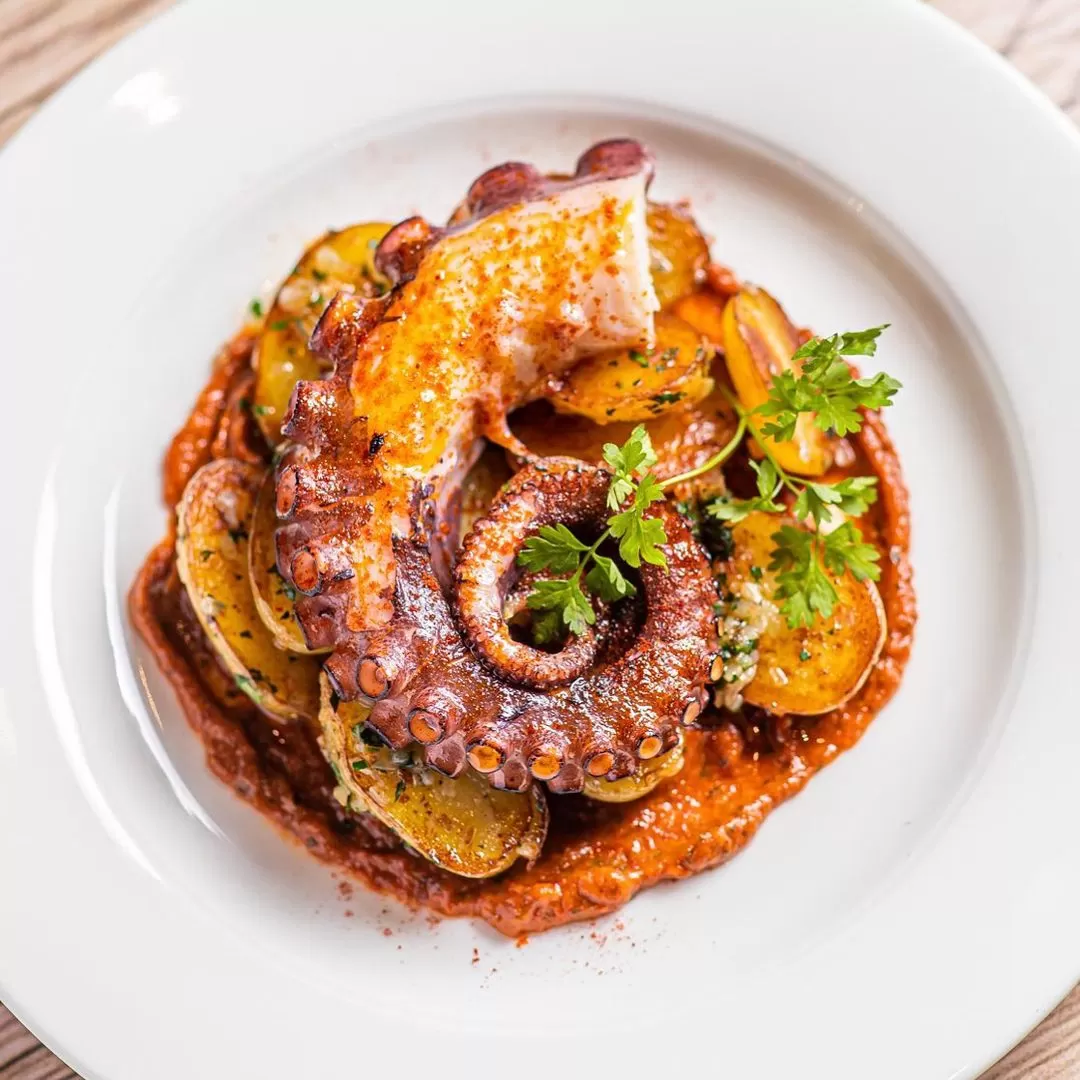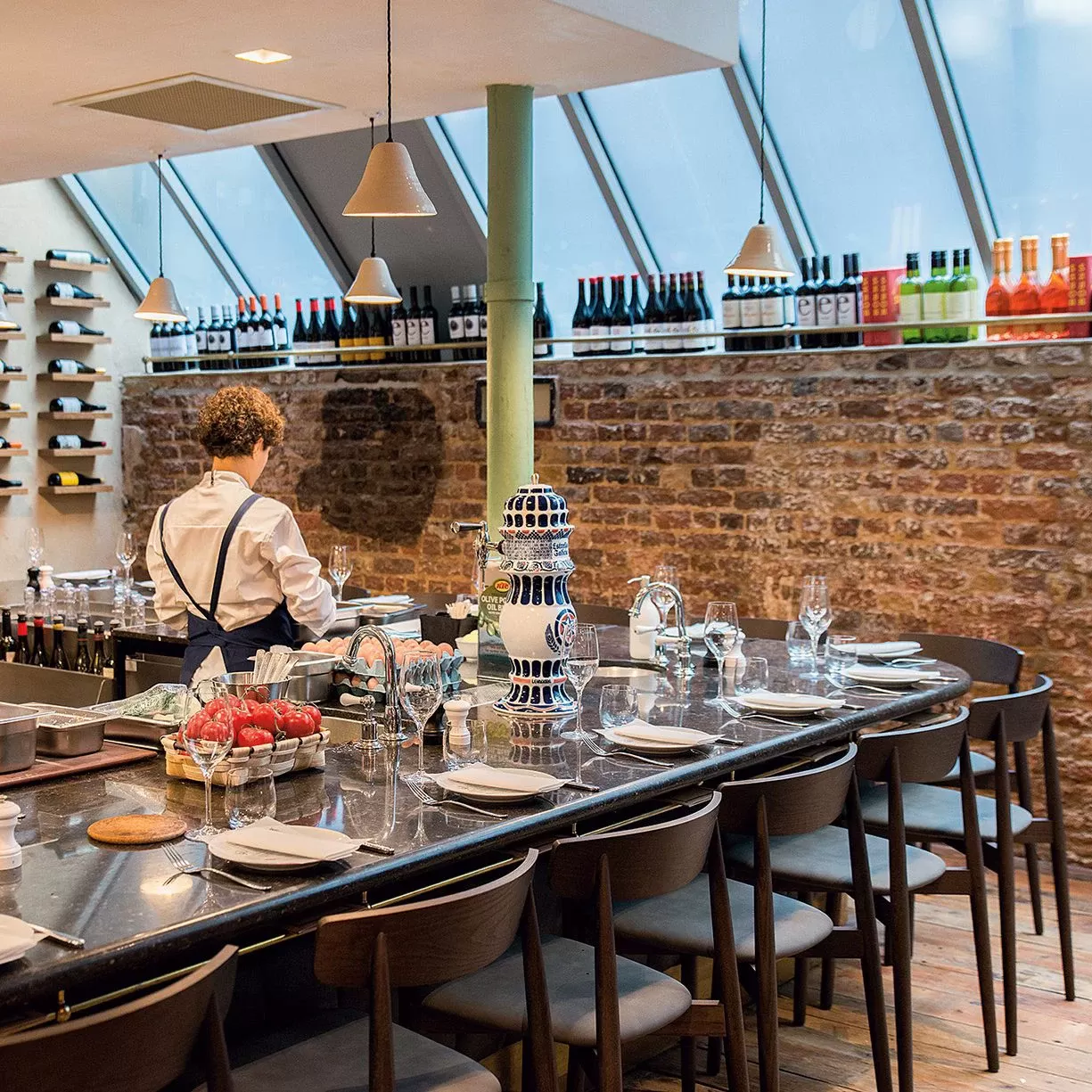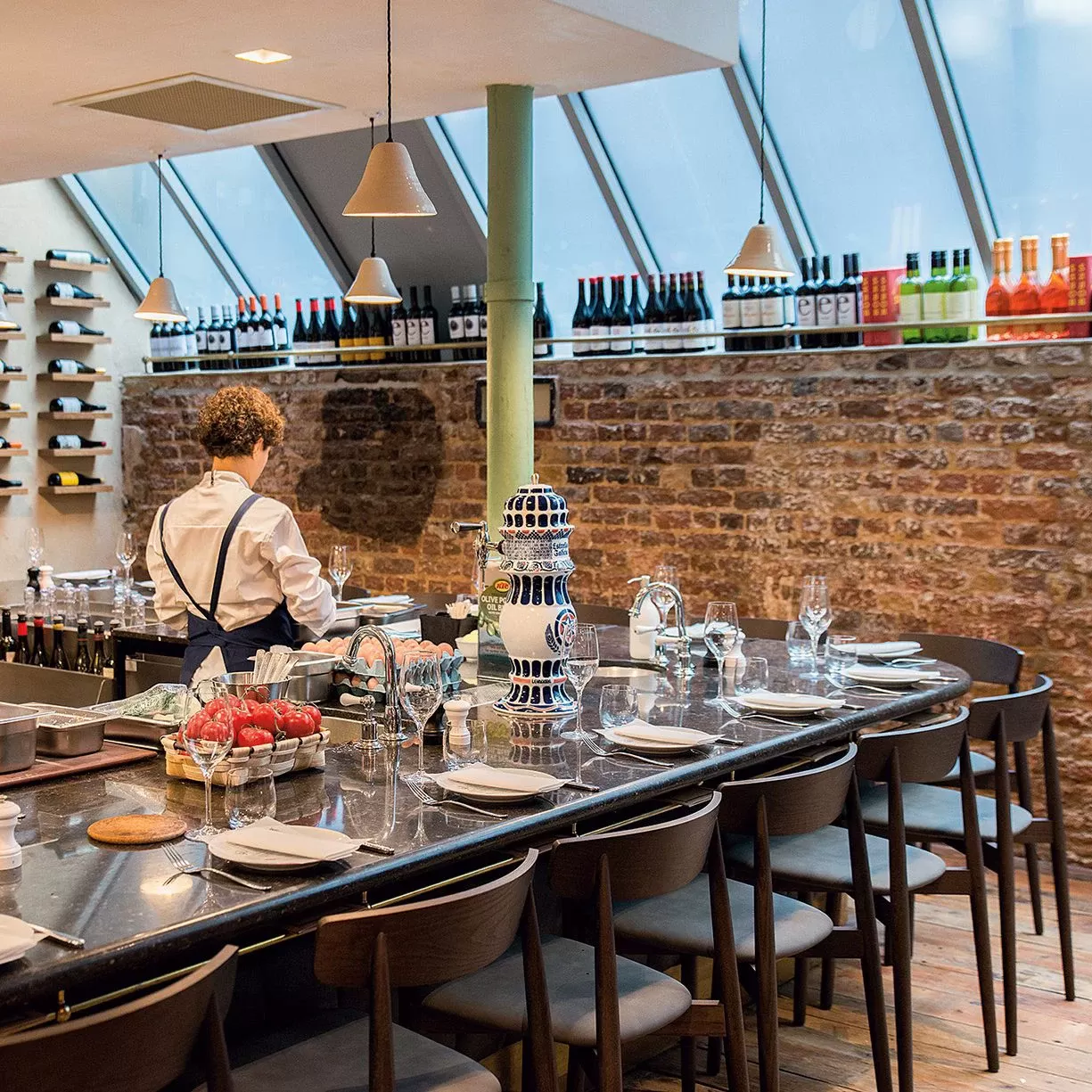 Sabor: designed to feel like a journey through Spain
Quintessentially's London office has access to pre-reserved tables at some of the capital's finest dining spots – speak to your lifestyle manager or click here to find out more about membership.