There's more to Mayfair than glitz, glamour, and sky-high prices – although there's plenty of both around Berkeley Square. In W1, you'll also find culinary heritage (see the 150-year-old Scott's), cutting-edge modern dining (pretty much any restaurant on Park Lane), and a cluster of laidback openings on Albermarle Street – Mayfair's newest foodie address.
But if you're looking for only the best, you're in the right place. Below are details of our current 10 favourite restaurants in Mayfair – and we'll be updating this list regularly, so check back to discover new openings and more.
Il Gattopardo
Here to prove that Mayfair can very much change its spots is this chilled new Italian restaurant on Albemarle Street. It's a bit retro and a bit relaxed, with a huge glass-roofed dining room that feels like a cosy conservatory (stay here 'til late, the roof will lift, and you'll be brought a cigar menu). Dishes are straight-up, simple Italian classics with a couple of showstoppers like lobster bolognese thrown in for good measure. And you can read our full review here.
Insider's tip: order to share, including the crisp, caper-crowned veal Milanese and the blushing lamb chops with a dribble of jus.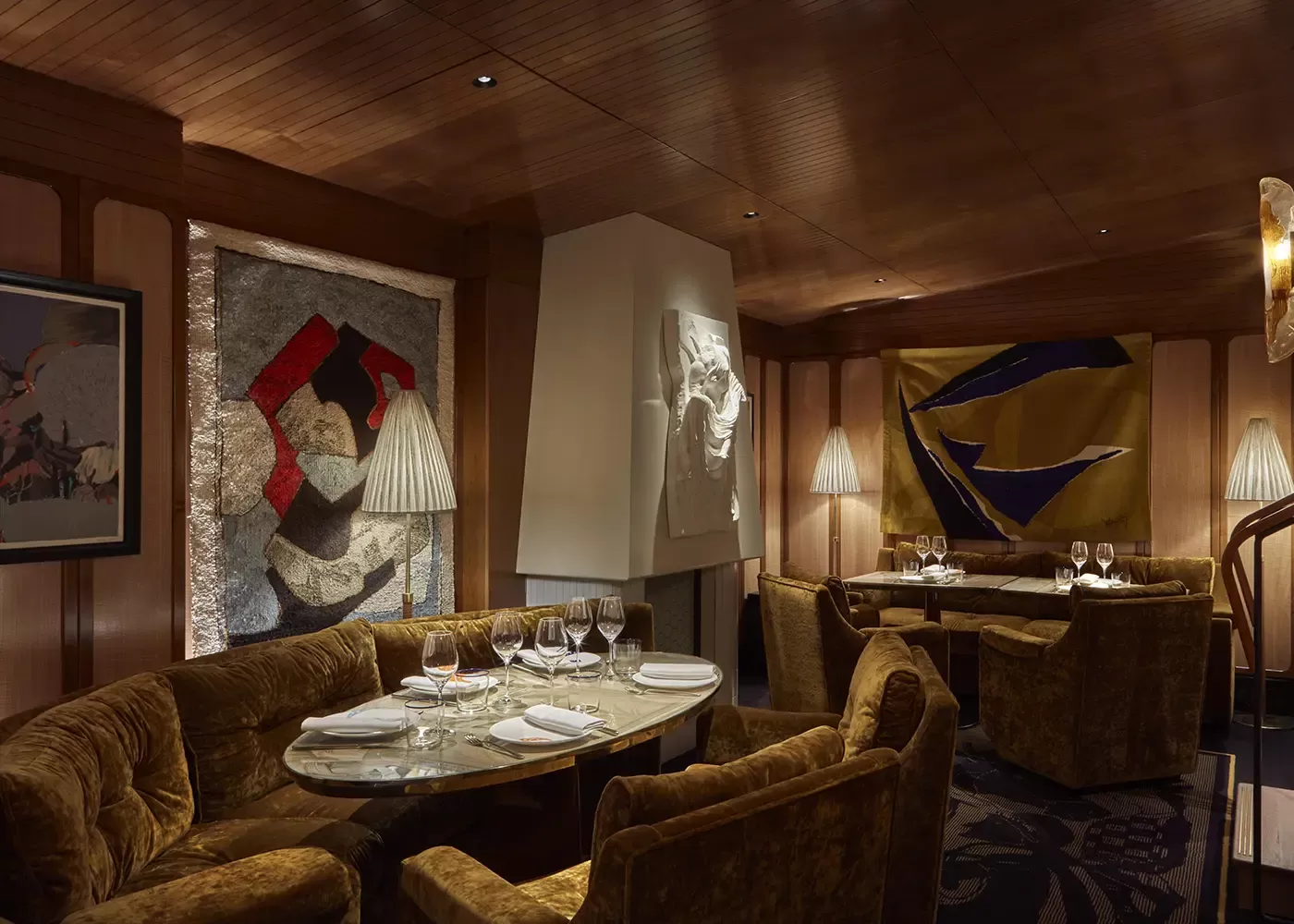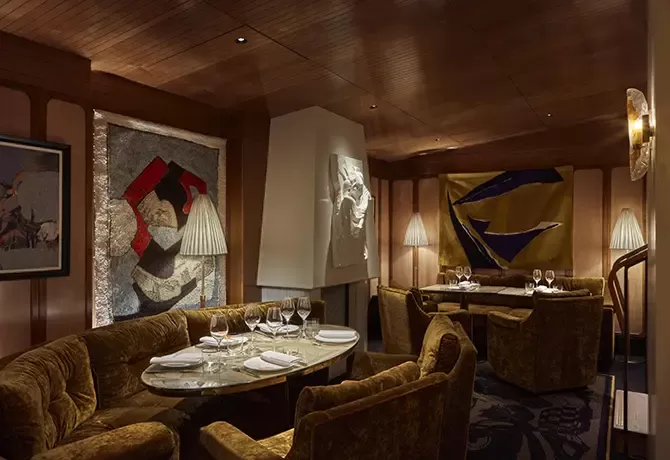 27 Albemarle St, W1S 4HZ
Pavyllon London at Four Seasons Park Lane
He's Yannick Alléno, a French chef who holds 15 Michelin stars across 17 restaurants. It's the hotel that defined the Four Seasons brand when it opened in 1970. Together, they've created Pavyllon – the London outpost of Alléno's popular Parisian restaurant. Unsurprisingly, this is a real showstopper, serving French-inspired dishes that are almost too pretty to eat (but you definitely should – see the langoustine tartare and wagyu and lobster mille-feuille as evidence).
Insider's tip: Pavyllon describes itself as 'culinary theatre', so it makes total sense that the best seats in the house are up at the counter where you can see the chefs in action.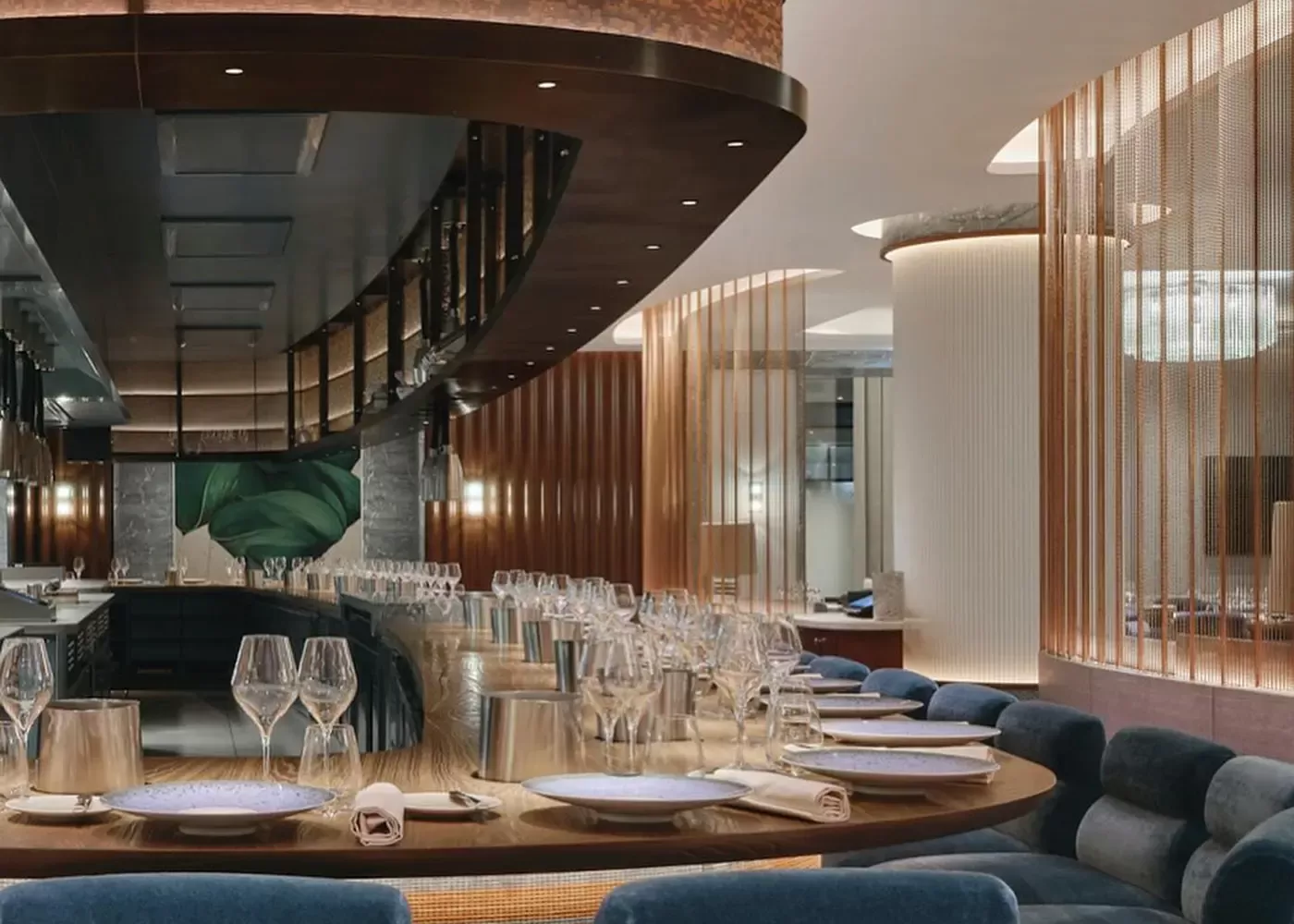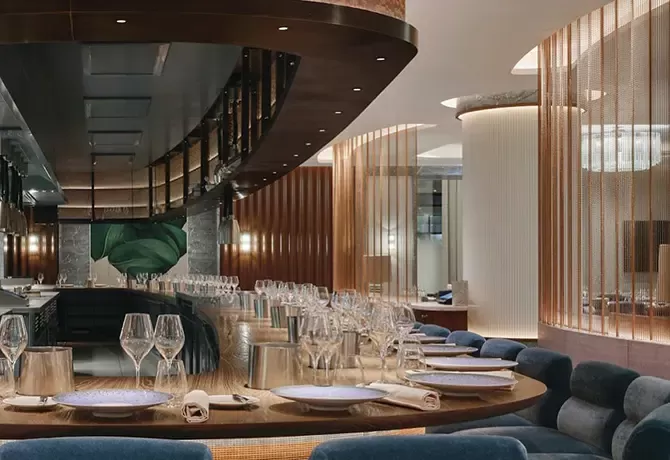 Hamilton Pl, W1J 7DR
Bacchanalia
We'd be surprised if there's anyone left in London who hasn't heard of Bacchanalia. Richard Caring's antiques-packed mega-restaurant arrived with all the subtlety of a Damien Hirst-designed unicorn last year and hasn't left the spotlight since. With DJs, toga-clad staff, and fresco-filled ceilings, it's definitely a place you come to for the atmosphere – although dishes like the salt-crust cod provide a compelling reason to get stuck into the food menu, as well.
Insider tip: there's a private members' club, Apollo's Muse, hidden inside its grandiose halls. Come here to drink rare vintage wines and dance to industry-leading DJs until late.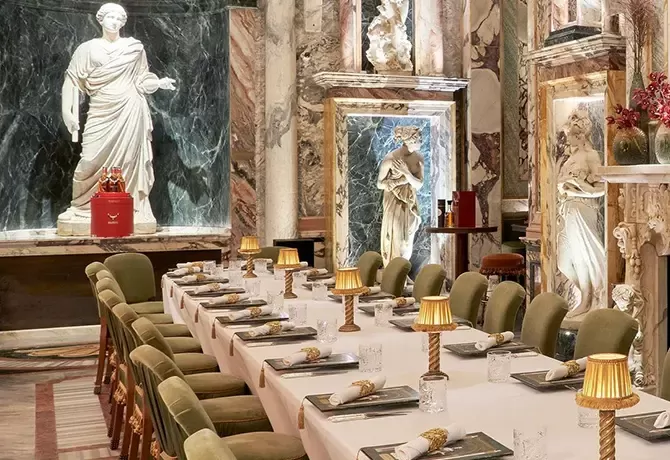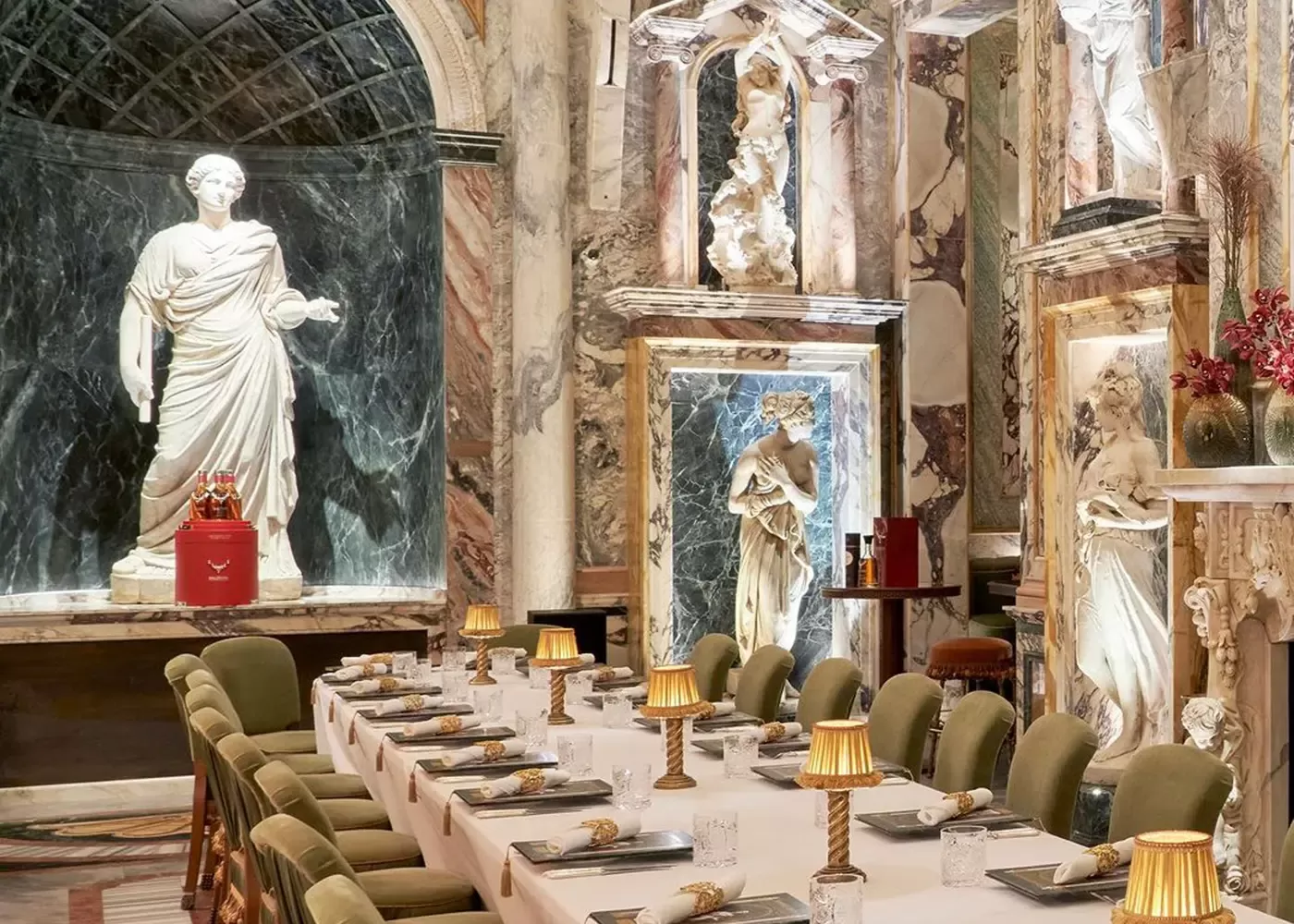 1–3 Mount St, W1K 3NB
20 Berkeley
Many restaurants describe themselves as 'ingredient-led', but 20 Berkeley genuinely is. Its team has put a lot of effort into sourcing all produce (seasonal, of course) from the best producers from around the British Isles – meaning you'll be eating the likes of wild venison, pumpkin and braised spelt, and seafood tartare with oat labneh and mizuna. The same attitude applies to its in-house bar, which feels like a kitchen counter in a country manor – order the Sloes & Brambles for a seasonal nightcap.
Insider tip: as of 4th November, there'll be a DJ-led brunch on weekends from 11:30am, where you'll eat dishes like smoked trout royale and spicy lobster brioche rolls.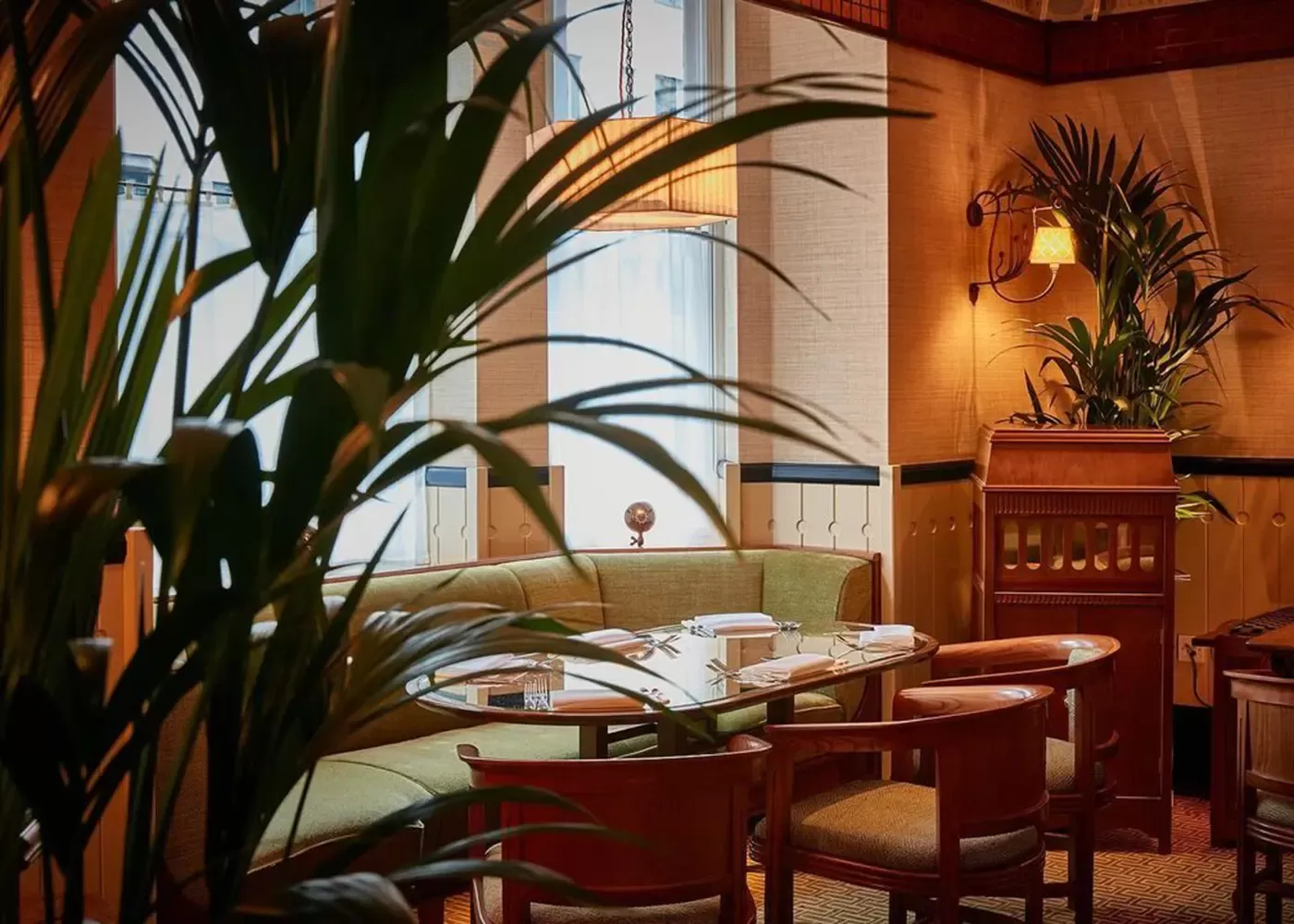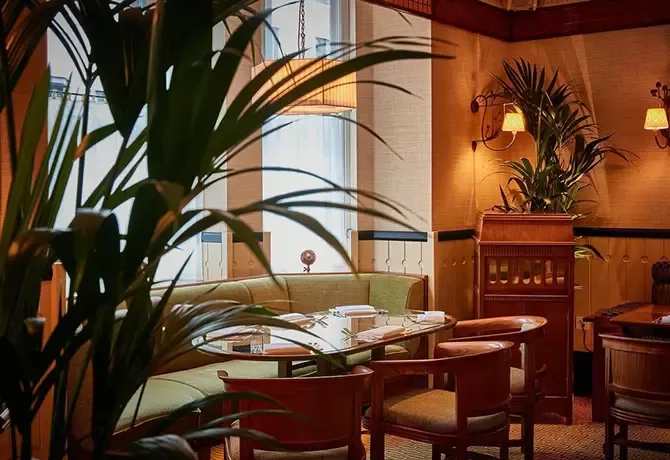 20 Berkeley St, W1J 8EE
Sushi Kanesaka
London isn't exactly short of omakase restaurants, but this newcomer at 45 Park Lane is one of our current favourites. It's a 13-seat counter concept led by namesake chef Shinji Kanesaka and every detail feels masterfully thought through – from the hand-cut sake glasses to dishes that look like they've been crafted by a glassblower. Such elegance comes at a cost, though: this is Mayfair sushi, so expect to pay top-of-the-range Mayfair prices.
Insider tip: for a romantic evening for two (or four on a double date), book the private four-person counter tucked away in the back.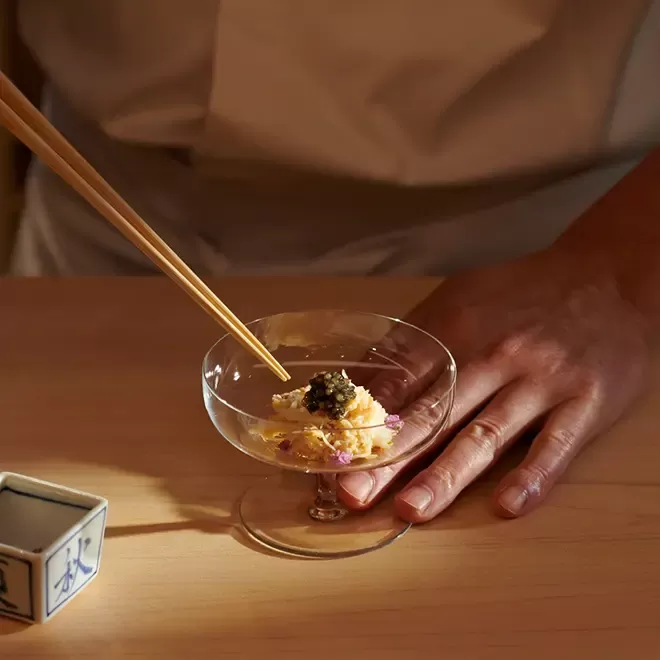 45 Park Ln, W1K 1PN
Lusin
If you don't happen to be well-versed in Armenian cuisine, consider Lusin – Mayfair's first Armenian restaurant – your crash course. Lesson one: pomegranates are Armenia's national fruit, and you'll find these embossed on the napkins and sprinkled across everything, including the sweetly spiced toushka (spiced veal rolled in typical Armenian bread) – one of the restaurant's standouts. The bread-wrapped sea bass is a good take on a traditional Armenian Easter centrepiece, and you wouldn't go wrong in rounding it off with a supremely photogenic honey cake – or an Armenian wine pairing.
Insider's tip: order the 'famous' cherry kebab: globular lamb balls nestled on delicate petals of bread and doused in a moreish sweet-and-sour cherry sauce.
16 Hay Hill, W1J 8NY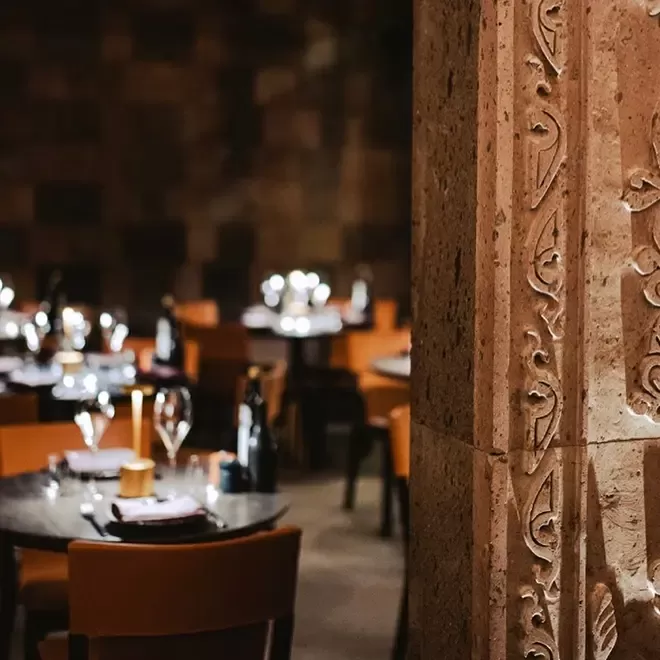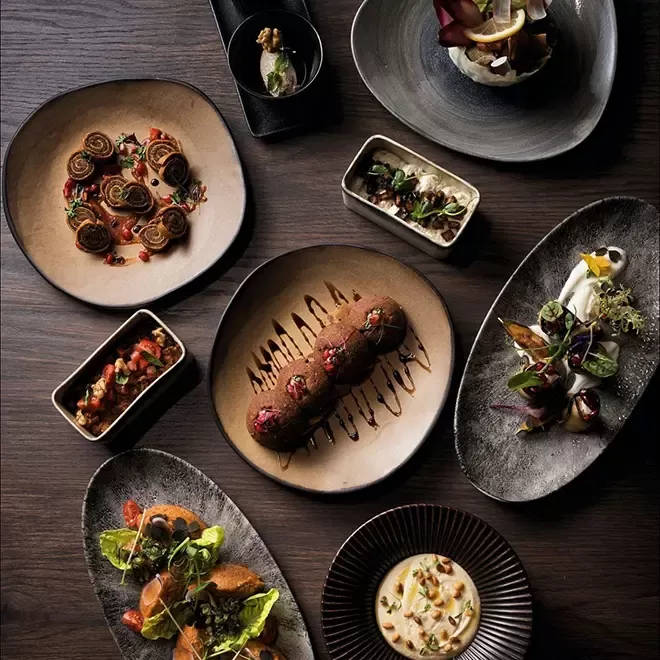 16 Hay Hill, W1J 8NY
Jeru
It's a big claim that yours is the best bread in London, but that's what you'll be repeatedly told at this Middle Eastern restaurant. The décor is romantic – think softly lit stone archways and Hammam-style bathrooms – but DJs and a smoking open kitchen keep things lively. The menu highlights – and there are many – include fin-shaped sea bass dribbled in lemon tahini and a silky swordfish served with a sumac-chilli sauce. As for the bread? Squidgy potato dough served with truffled honey – but we'll leave you to decide if it's London's best.
Insider's tip: order the halloumi doughnuts – soft, salty, and served with more truffle honey.
11 Berkeley St, W1J 8DS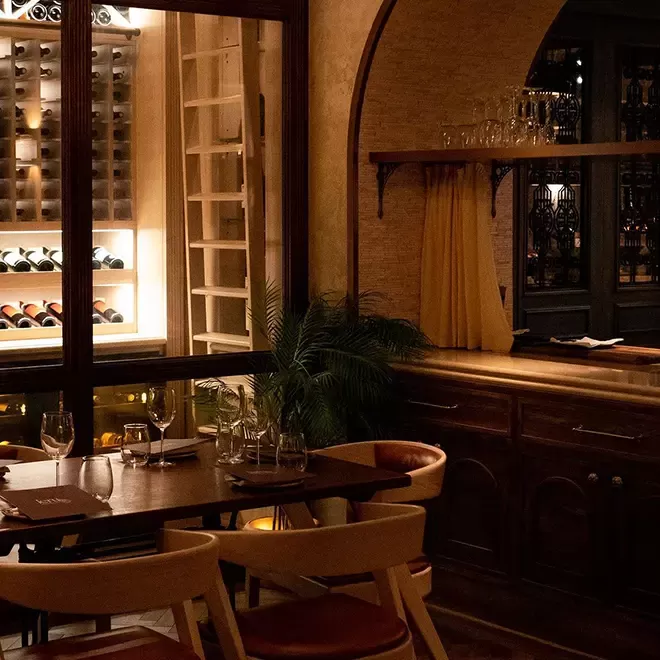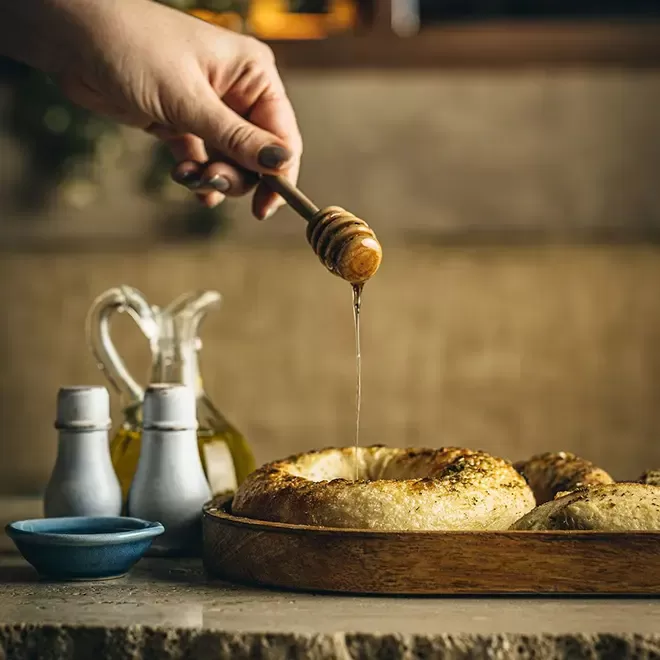 11 Berkeley St, W1J 8DS
Amazónico
Featuring an array of flavours from all across Latin America – including Peruvian sushi and open-fire cooking – the London outpost of the celebrated Madrid restaurant does not disappoint. Rainforest-themed interiors accompany nightly live jazz and an in-house DJ, and the vibrant and festive atmosphere complements the food – we loved the vegetable sides and the chimichurri-marinated steak. The tropical cocktail list is also worth exploring, which also includes low ABV options of each tipple.
Insider's tip: sneak into the hidden, underwater-themed basement bar, OCTO, and order the Sueno Martinez – OCTO's take on an espresso martini, which quite literally arrives in a puff of smoke.
10 Berkeley Sq, W1J 6BR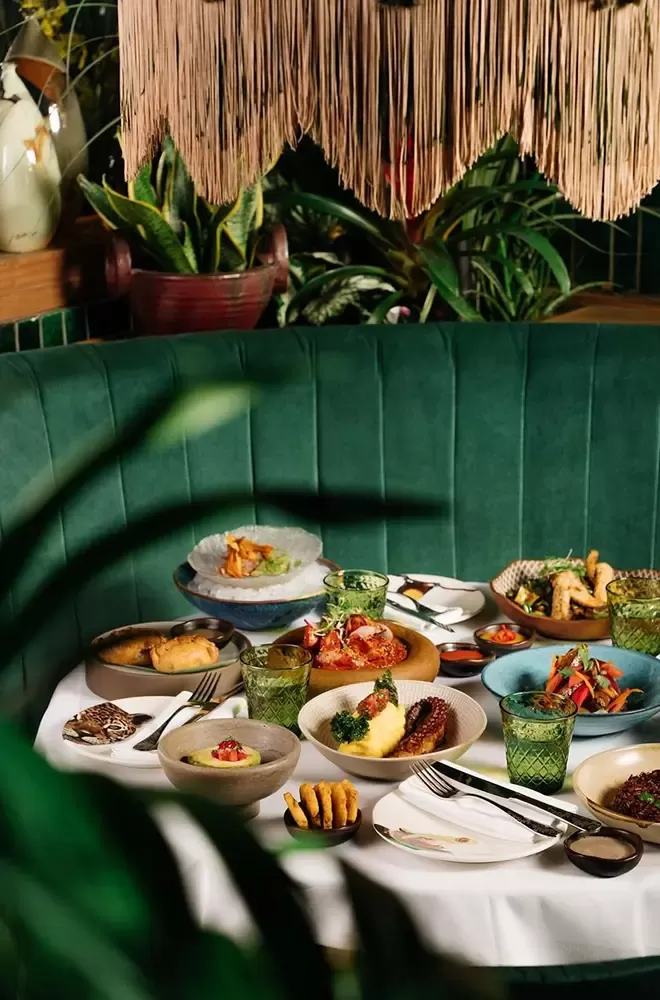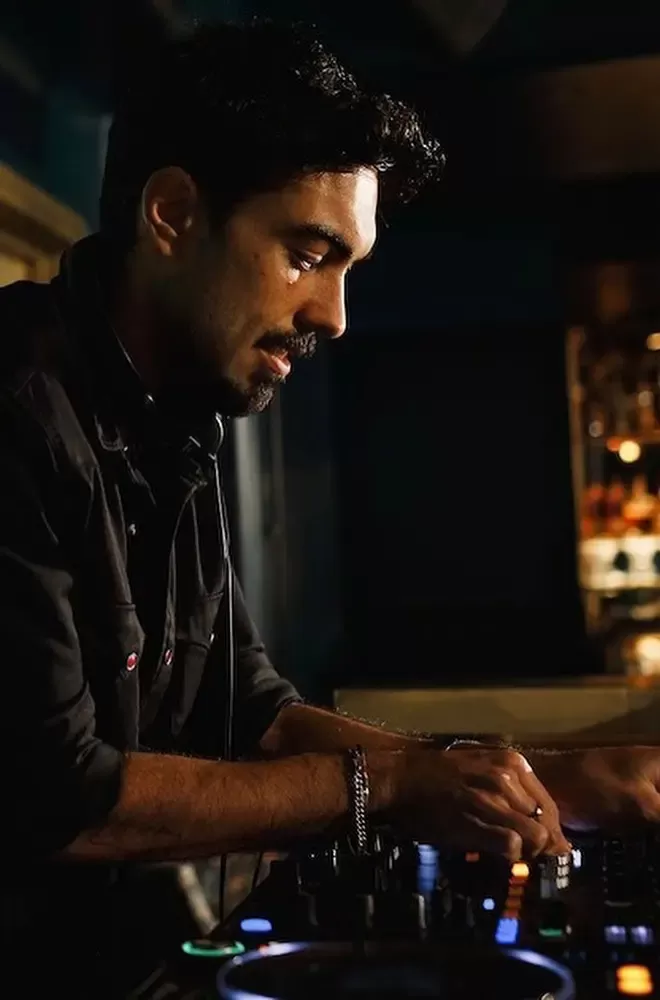 10 Berkeley Sq, W1J 6BR
The Maine
The Maine describes itself as 'a blend of old-world British elegance, New England extravagance and subterranean decadence'. In person, it's a multi-floored, pleasure palace of a restaurant that fills a Grade-II listed Georgian building in Hanover Square. It's big – like, 350 seats big – and comes with a basement nightclub and elegant terrace. The menu is peppered with New England favourites like lobster rolls and clam chowder; we particularly enjoyed the crispy cod tacos.
Insider's tip: the best tables are on a small stage from which you can see the entire restaurant – and The Maine's usual crowd is worth watching.

20 Hanover Sq, W1S 1JY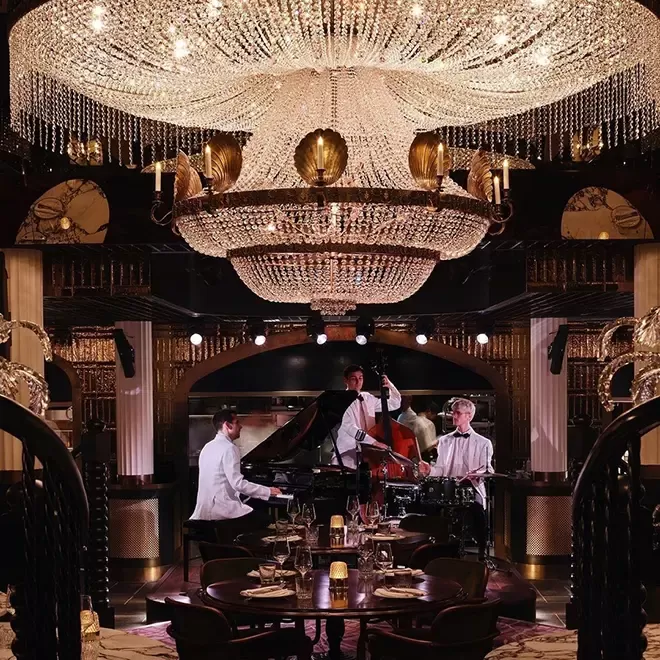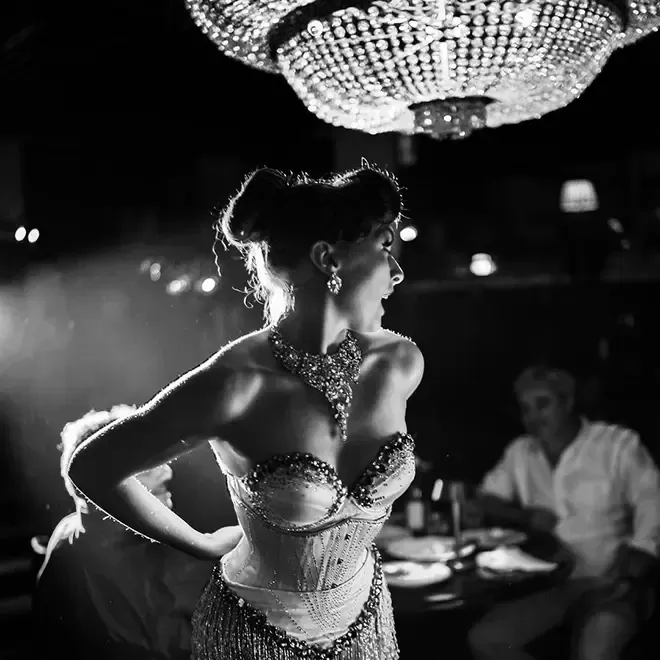 Unit 6, Medici Courtyard, 20 Hanover Square; W1S 1JY
Scott's
One of London's oldest restaurants, Scott's has been open since 1851 (when it was originally an oyster warehouse). So, seafood is the order of the day here: the caviar, oysters, langoustines, lobster, and turbot are all second-to-none, and the butter-smothered Dover sole is especially exquisite. The service is slick and the atmosphere full of buzz – when weather permits, secure one of the coveted pavement tables to make the most of the passing energy.
Insider's tip: look out for the Platinum Arowana room – a sexy, hidden private dining room that seats up to eight.
20 Mount St, W1K 2HE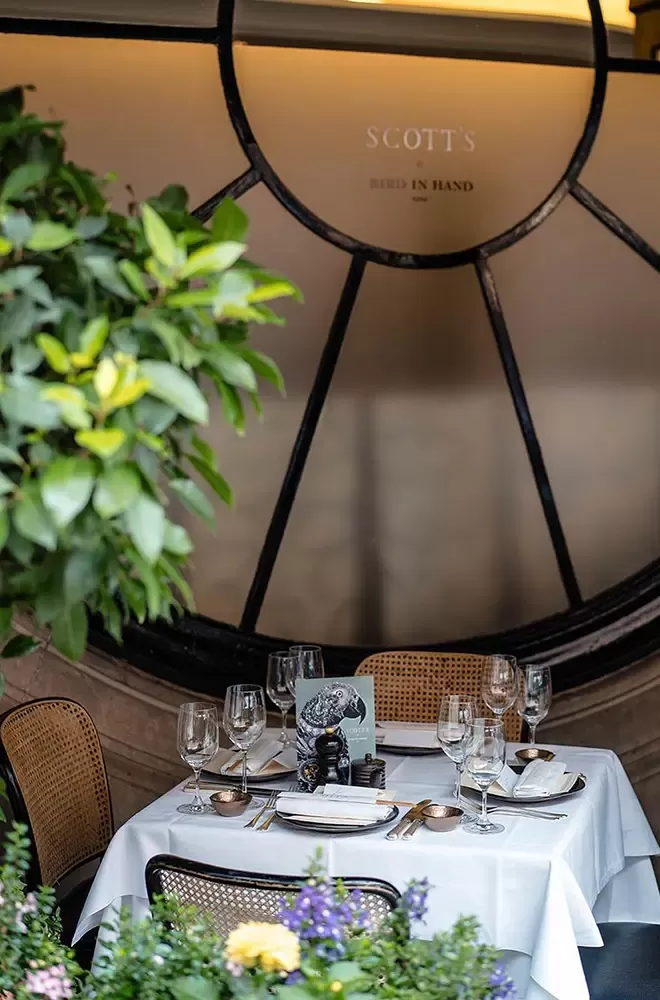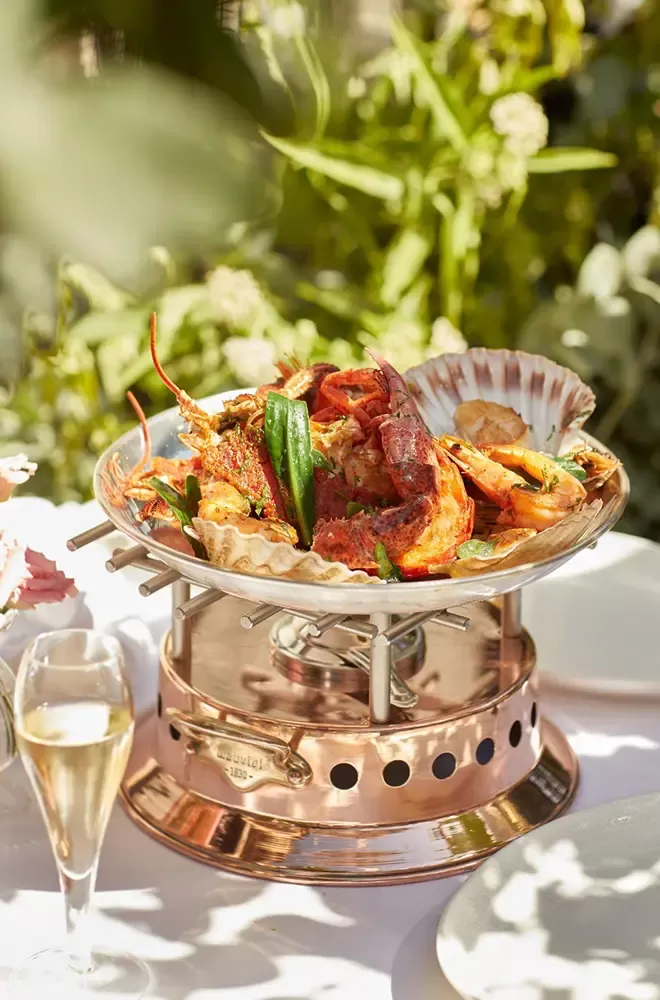 20 Mount St, W1K 2HE
Sabor
This restaurant by Michelin-starred chef Nieves Barragán Mohacho proves that there's more to Spanish food than tacos and croquetas – although you'll find plenty of both at its counter. It's been designed to feel like a journey through Spain, with the sounds and smells to match – including a daily-changing seafood counter that seats just 19 guests and a wood-fired brasserie. Go for the octopus – which arrives melt-in-the-mouth soft and the black rice, and also make the most of the bar's Vermouth on tap.
Insider's tip: order the suckling pig – its skin is so crispy that you can crack it with a spoon like a crème brûlée.
35–37 Heddon St, W1B 4BR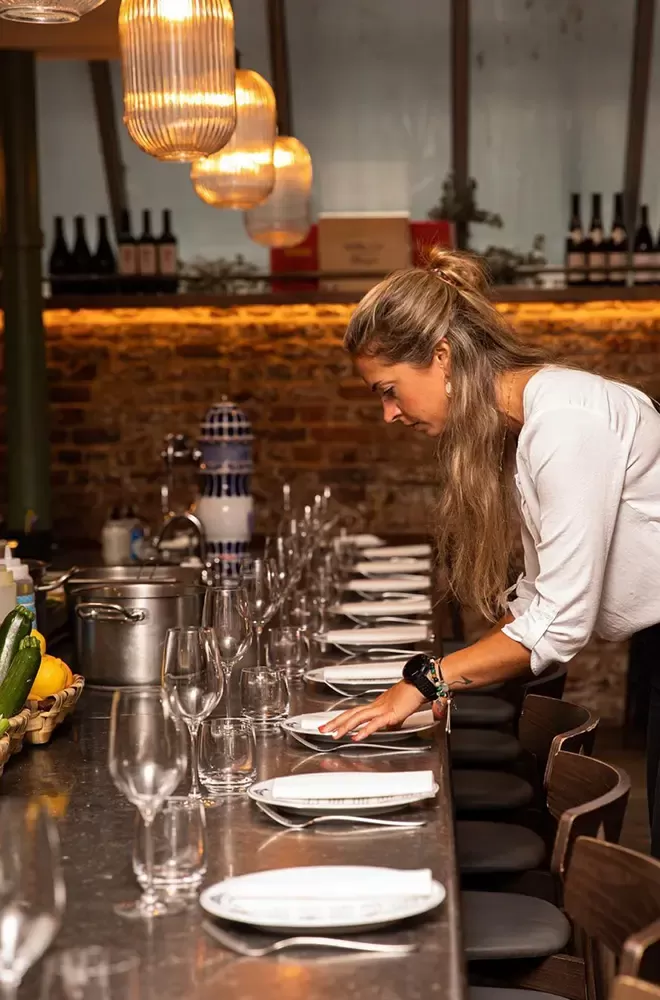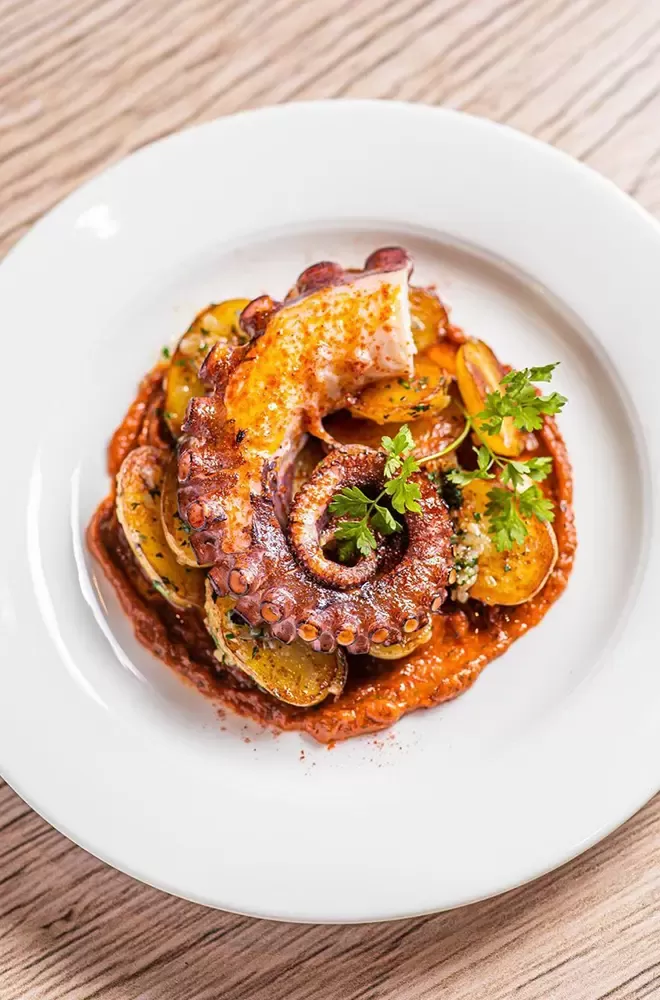 35–37 Heddon St, W1B 4BR
You've got good taste. We've got the specialist knowledge. As a Quintessentially member, you have a priority seat at every Michelin-starred restaurant, speakeasy cocktail bar, and chef's table experience – anytime, anywhere. Click here to discover membership.