In the world of fine dining, few experiences rival the exclusivity, intimacy and sheer opulence of omakase. Translating to 'I leave it up to you,' omakase follows a culinary philosophy expressing complete trust and connection between chefs and their discerning guests. It dates back to the 1990s, a pivotal era during Japan's economic resurgence when a wave of new and wealthy diners, unversed in the intricacies of sushi menus, gave culinary reins to the expert hands of the chef.
It's since grown into a global trend, with several omakase restaurants earning Michelin stars (Endo at The Rotunda in London and Masa in New York are among the most renowned), with diners looking for more intimate and bespoke experiences as an alternative to traditional fine dining. With new omakase experiences opening worldwide, we've handpicked five of the latest ones worth visiting in London…
Sushi Kanesaka
Nestled behind a discrete doorway within Mayfair's luxurious 45 Park Lane hotel, Sushi Kanesaka is the first restaurant outside Asia Pacific by heralded omakase chef Shinji Kanesaka. He's the sushi artisan behind Tokyo's homonymous branch, which holds two Michelin stars and is known in the culinary world for his time-honoured techniques and meticulously prepared dishes using the best seasonal ingredients.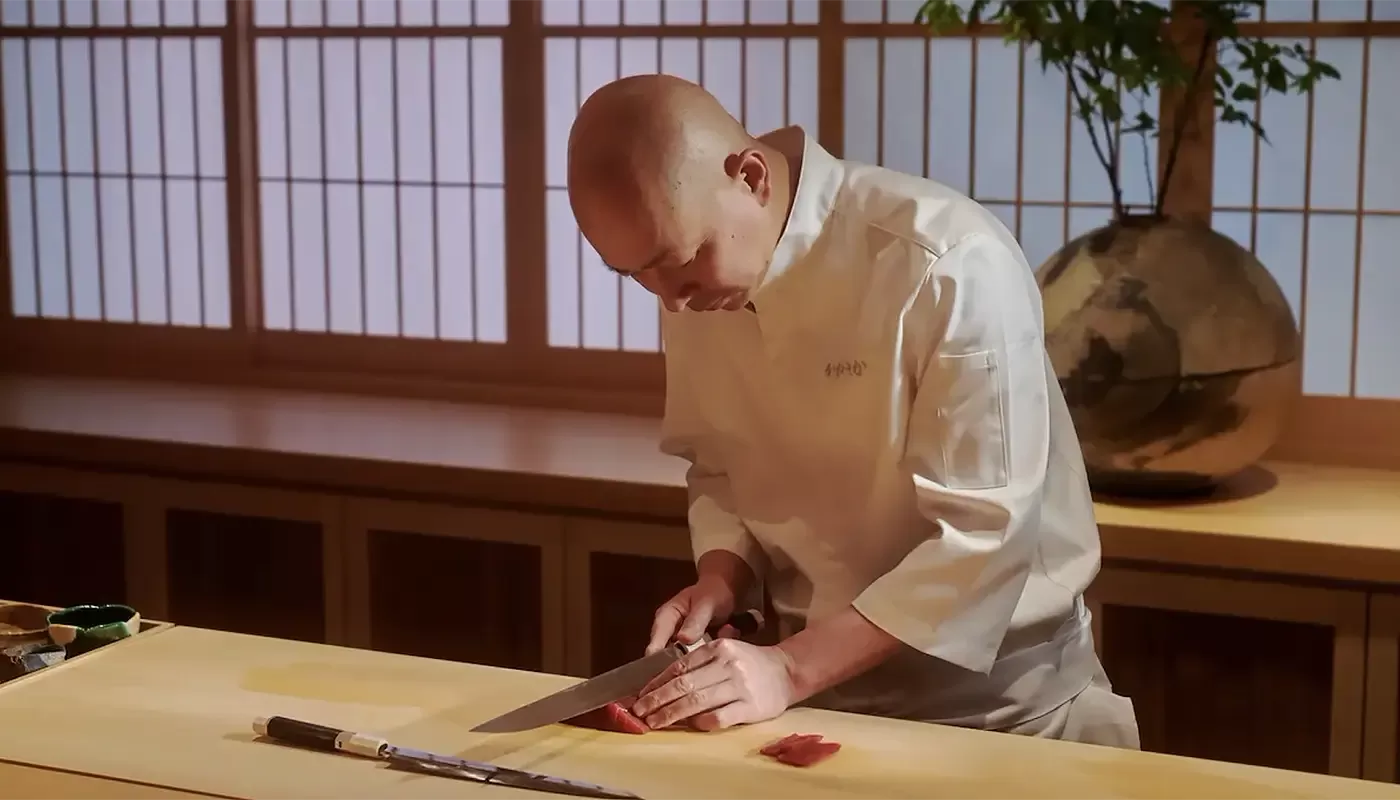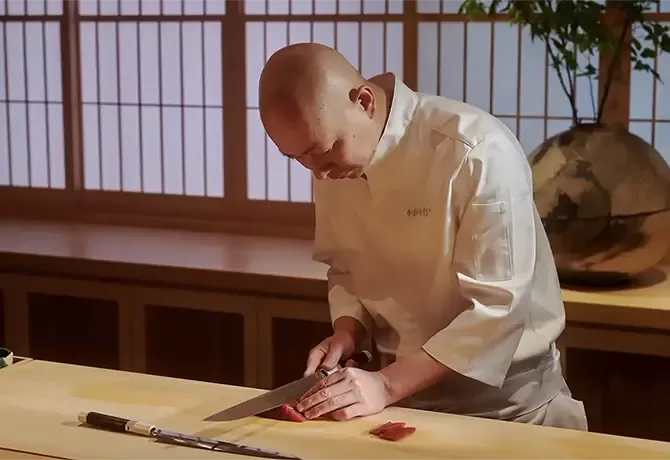 45 Park Ln, W1K 1PN
Expect up to 20 courses that feature exquisite edomae sushi in its most traditional and purest form using chef Kanesaka's own rice blend from Japan's Yamagata Prefecture, premium seafood prepared with the Japanese ikejime method and unmatched pairings of sake, wines, beers and Japanese whiskies. Dining with chef Kanesaka transports you directly to the streets of Ginza.
Maru
While Maru is not a newcomer in London's omakase scene (it was opened by third-generation sushi chef Taiji Maruyama in 2021), the knife was recently handed over to Chef Yasuhiro Ochiai, previously head chef at two-Michelin-star Masato Nishihara's esteemed Tsukumo restaurant in Nara, Japan. Bringing his own craftsmanship and flair, Chef Ochiai brings a whole new meaning to farm-to-table: a fusion of omakase and kaiseki with every element thoughtfully designed for a wholly aesthetic and multisensory meal.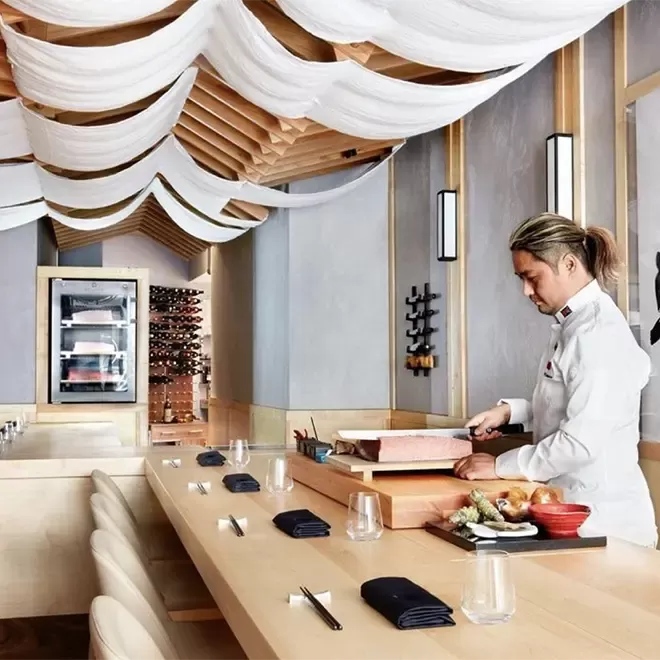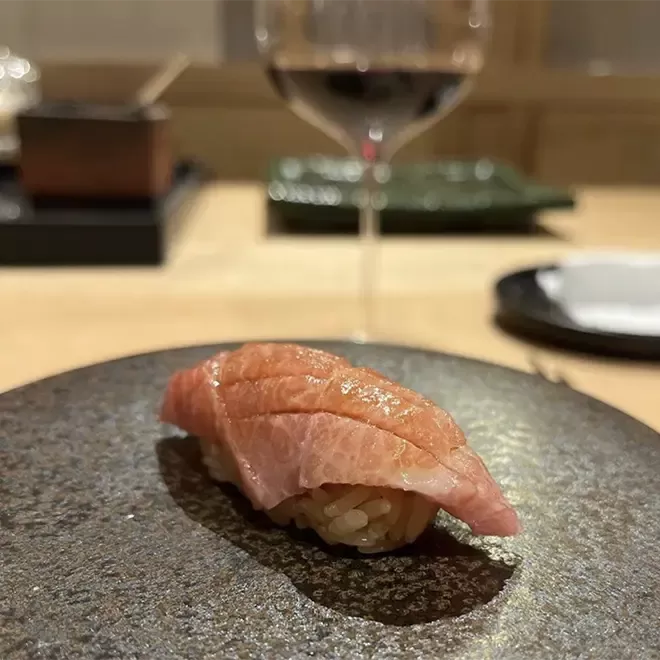 18 Shepherd Market, W1J 7QH
The experience at Maru feels much more personal; they follow the concept of omotenashi, which means 'wholeheartedly looking after your guest,' and goes beyond the chef preparing the guests' courses. It's present across all aspects of the restaurant: from the menu and cooking to the interiors, floristry and crockery (handmade by Maruyama himself); everything you see, taste, smell, touch and hear has been given the same attention to detail.
Sachi at Pantechnicon
For a more casual affair, visit Belgravia's Sachi, a polished restaurant that uses the finest local ingredients and British-grown Japanese greens. Situated in the basement of Pantechnicon, the aesthetics blend the best of Japanese minimalism and intimate warmth. What's unique about this experience is that guests can personalise their omakase menu, giving the attentive team their preferences and dietary requirements.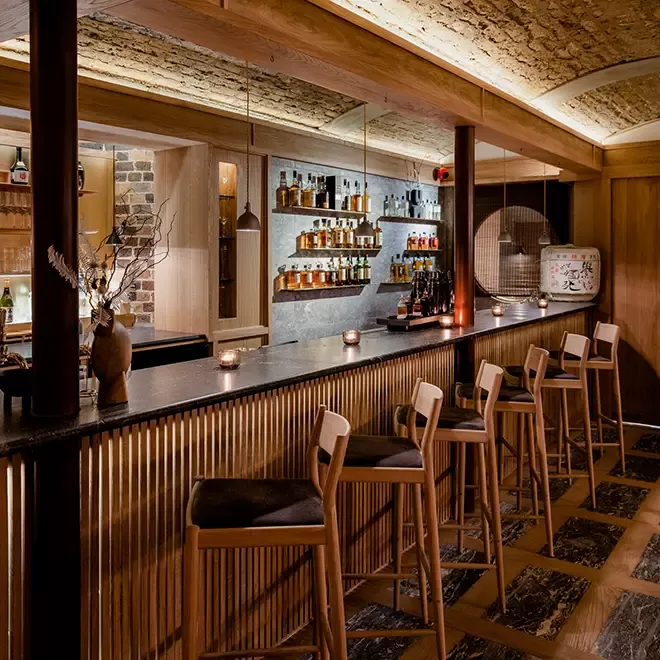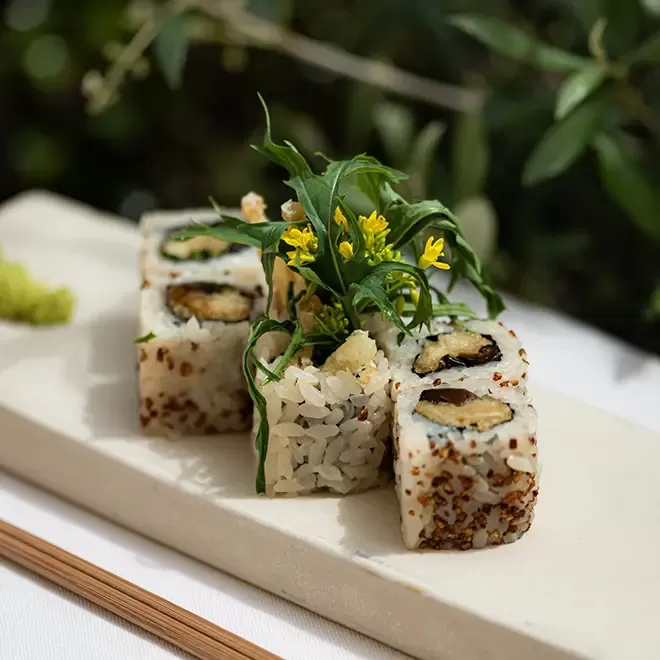 Pantechnicon, 19 Motcomb St, SW1X 8LB
Head chef Colin Hurston (ex-Dinings and Roka) creates a bespoke menu with special dishes of the day, ensuring a unique and delicious culinary experience. Expect dishes such as rich wild mushroom miso soup, seabass carpaccio with lava salt and sea buckthorn, steelhead trout maki with takana mustard leaves, Cotswold chicken with sage and shio koji, or Norfolk pork collar with apple barley miso.
TOKii
Marylebone's The Prince Akatoki London is a five-star hotel inspired by Japanese arts and rituals, which is beautifully mirrored in their restaurant, TOKii. There's a minimalist feel to the restaurant that reflects the simple elegance of Japanese cuisine, which you'll also find in their 11-course omakase menu. Each dish is refined, captivating and delicious.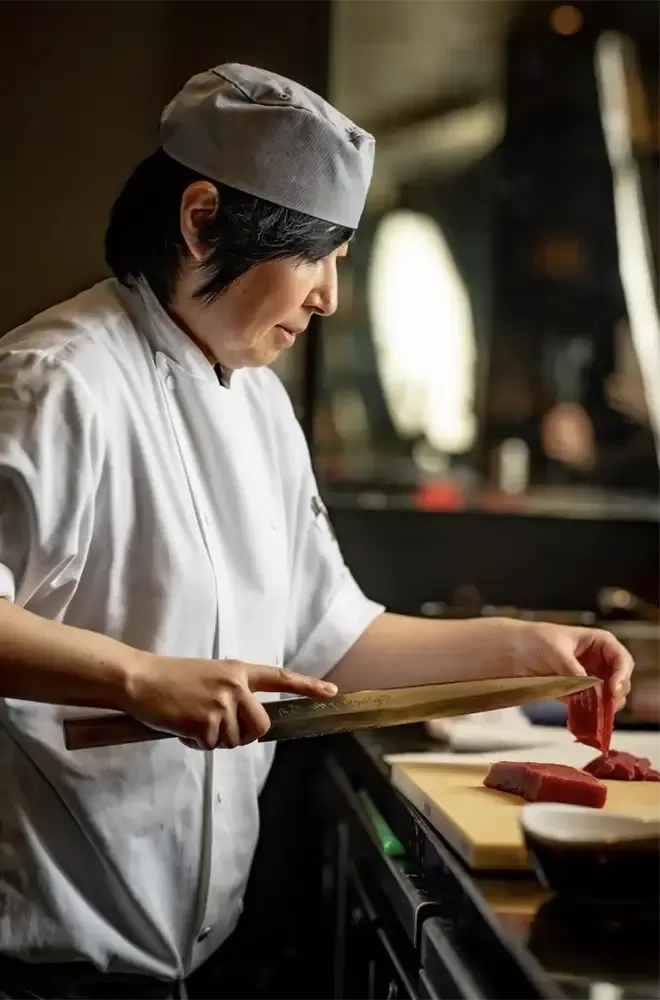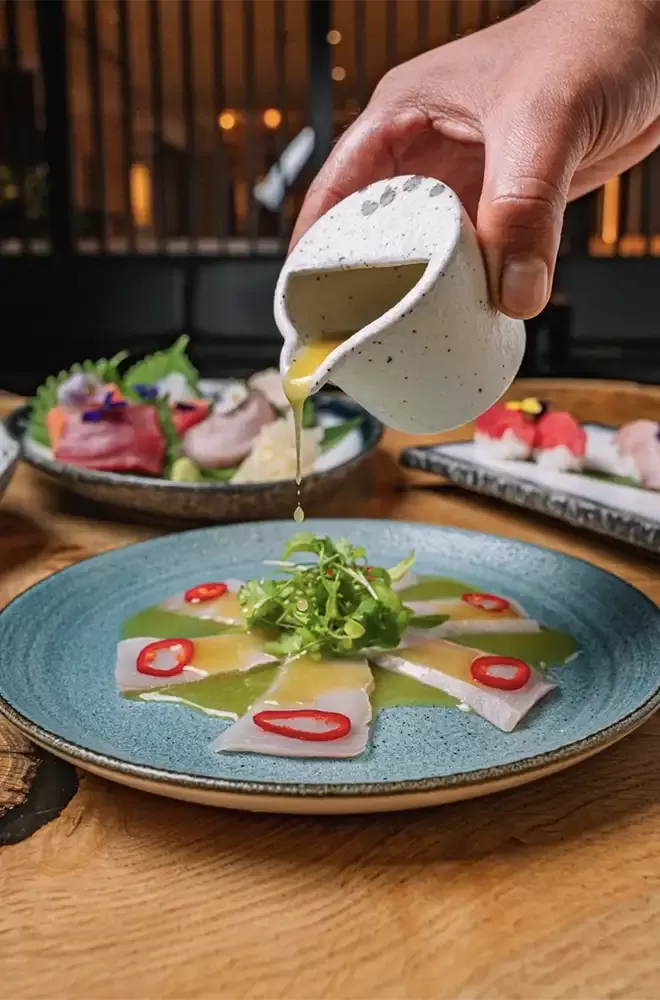 50 Great Cumberland Pl, Marble Arch, W1H 7FD
The intimate blind-tasting experience seats only six guests simultaneously, creating a personal connection between the chef and diners. Menus are not revealed during the encounter, so be brave and enjoy the finely sourced premium ingredients and expect flavours from oysters, scallops, seabass, eel, yuzu and more Japanese delights.
Taku
In the heart of Mayfair, you'll find Taku, opened by Chef Takuya Watanabe – the man behind Jin, which was Paris' first sushi omakase restaurant to be given a Michelin star. This 16-seater restaurant has a tasting menu that changes daily depending on the produce available. Chef Takuya prepares dishes in edomae style, bringing exquisite dishes with every course, earning the restaurant its Michelin star just four months after opening.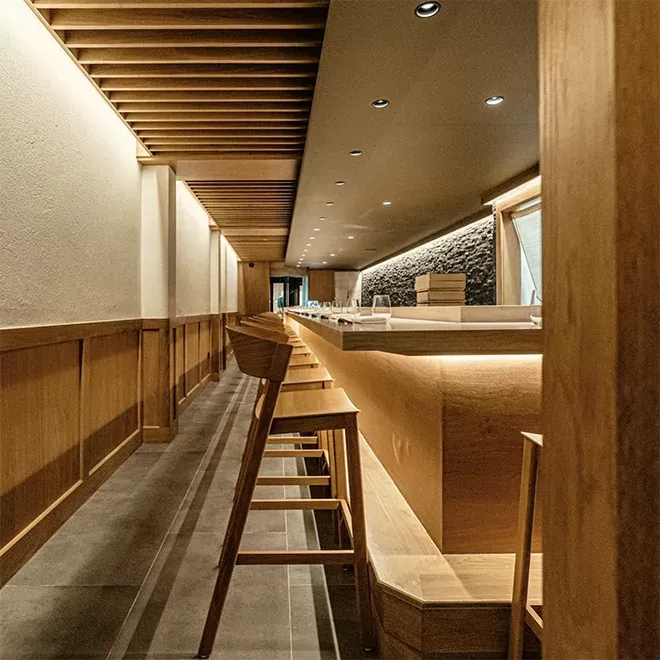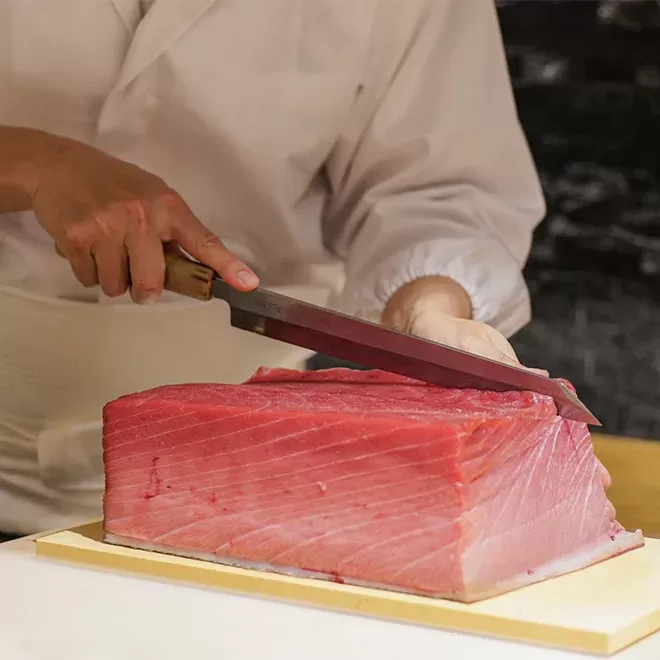 36 Albemarle St, W1S 4JE
Three omakase menus are available: the 17-course lunch menu, the 20-course signature menu, and the prestige menu, which adds a few exclusive courses and the addition of caviar and truffle. Partnering with sommelier Bowie Tsang, speciality sakes and fine, rare wines are matched with each course for a truly unforgettable experience.
You've got good taste. We've got the specialist knowledge. As a Quintessentially member, you have a priority seat at every Michelin-starred restaurant, speakeasy cocktail bar, and chef's table experience – anytime, anywhere. Click here to discover membership.