Hong Kong may be best known for its high-rises and futuristic waterfront, but nearly 70 percent of the territory is protected green land. That includes country parks, wetlands, bird sanctuaries, coastal zones and hundreds of miles of hiking trails. In other words, you'll come for the big city, but stay for the countryside – here are five routes to try, plus luxurious stays for each.
The Central Green Trail
Offering sensational views of the vertiginous city unravelling across Victoria Harbour to the mountains of Kowloon, the Peak is Hong Kong's number one attraction. The most popular way to get there is on the Peak Tram, which has been hauling locals and tourists up the 552-metre-high mountainside since 1888, but an alternative way to descend is a one-hour hike on the leafy Central Green Trail. To take it, look for the stairs at the side of the Peak Galleria that lead to Chatham Path. Follow the trail towards Clovelly Path and then Brewin Path, catching glimpses of skyscrapers through veils of sub-tropical rainforest as you wind down towards Kennedy Road. You'll end your walk amid the serenity of Hong Kong Park.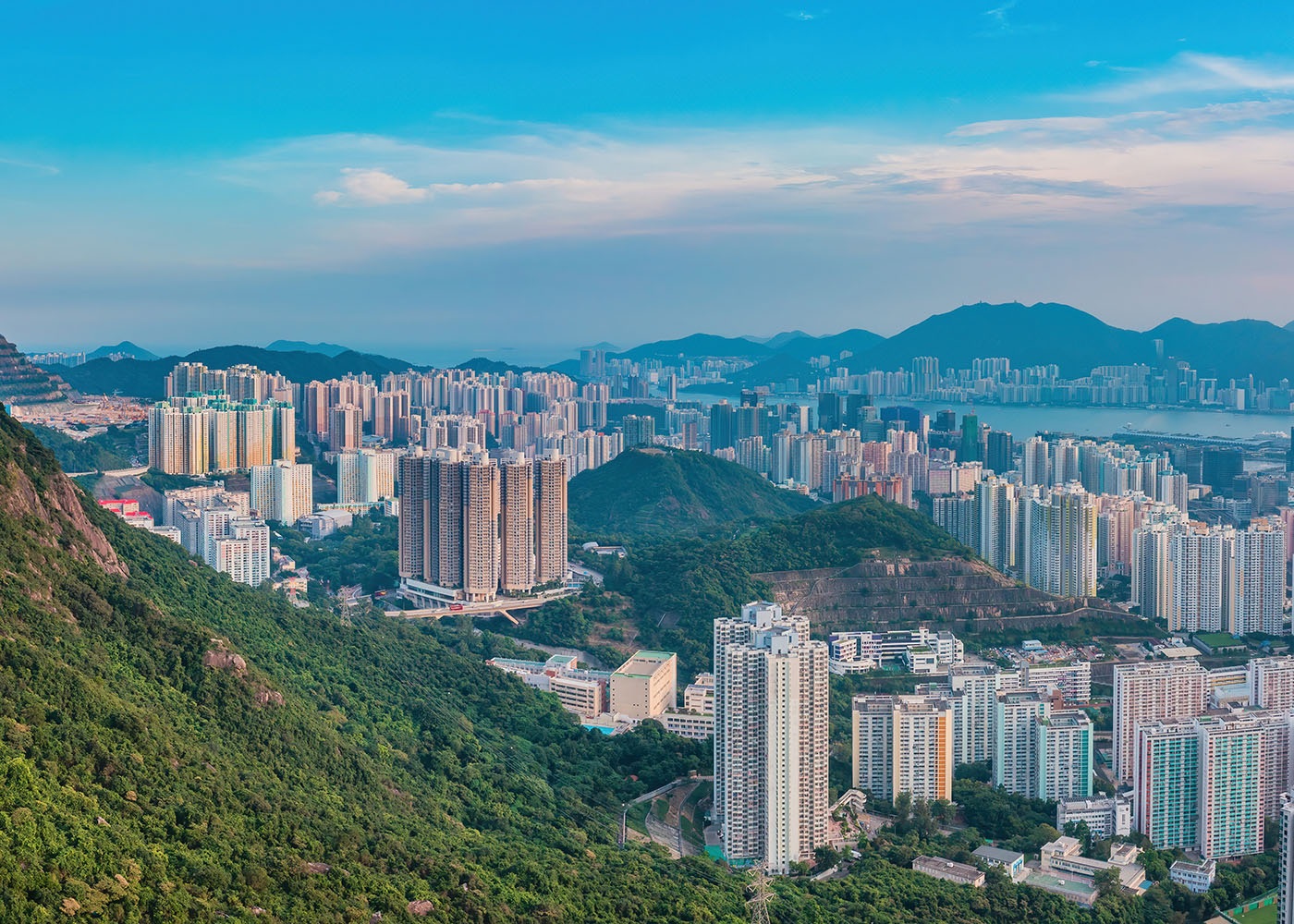 The stairs at the side of Peak Galleria wind through sub-tropical rainforest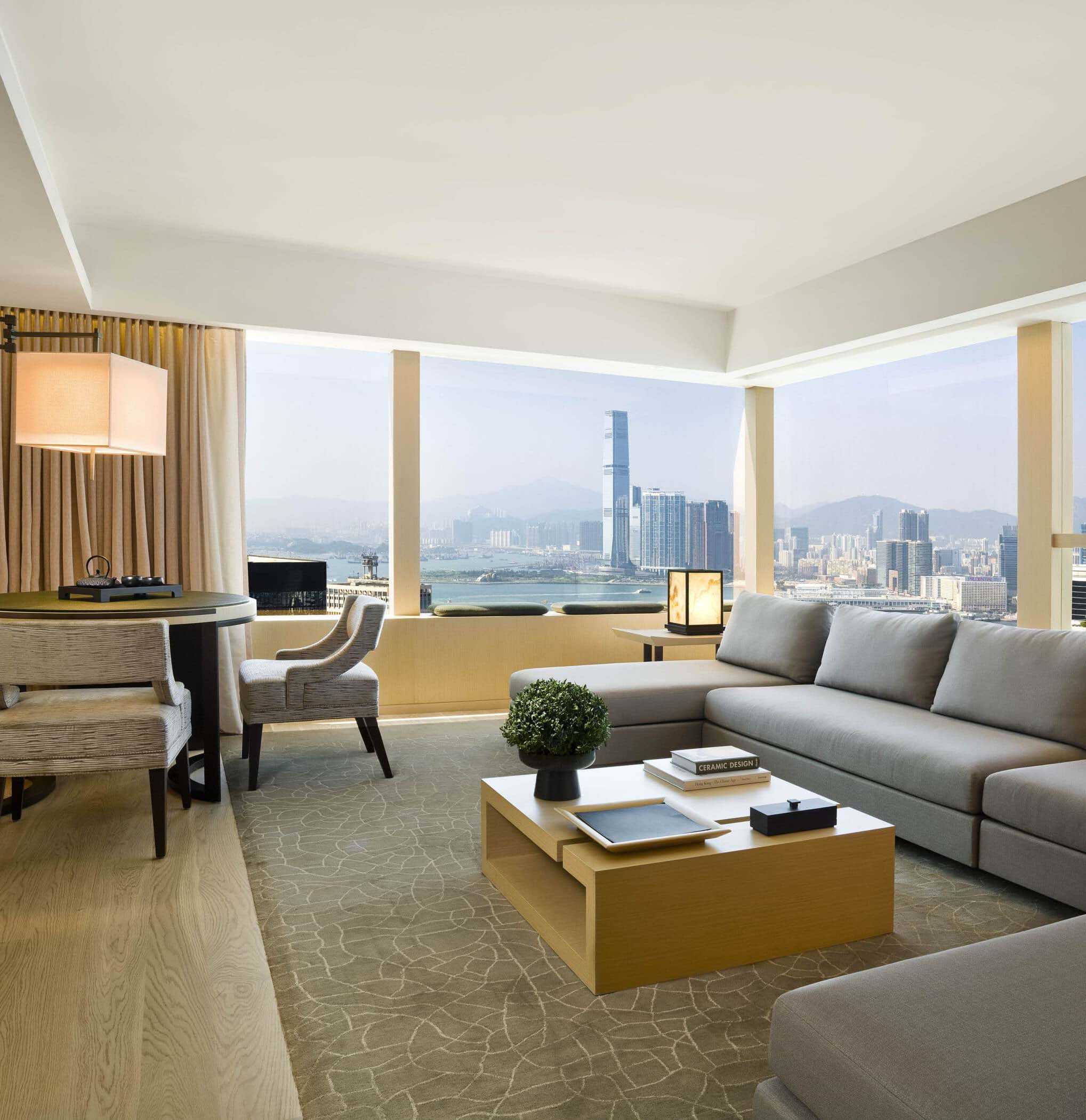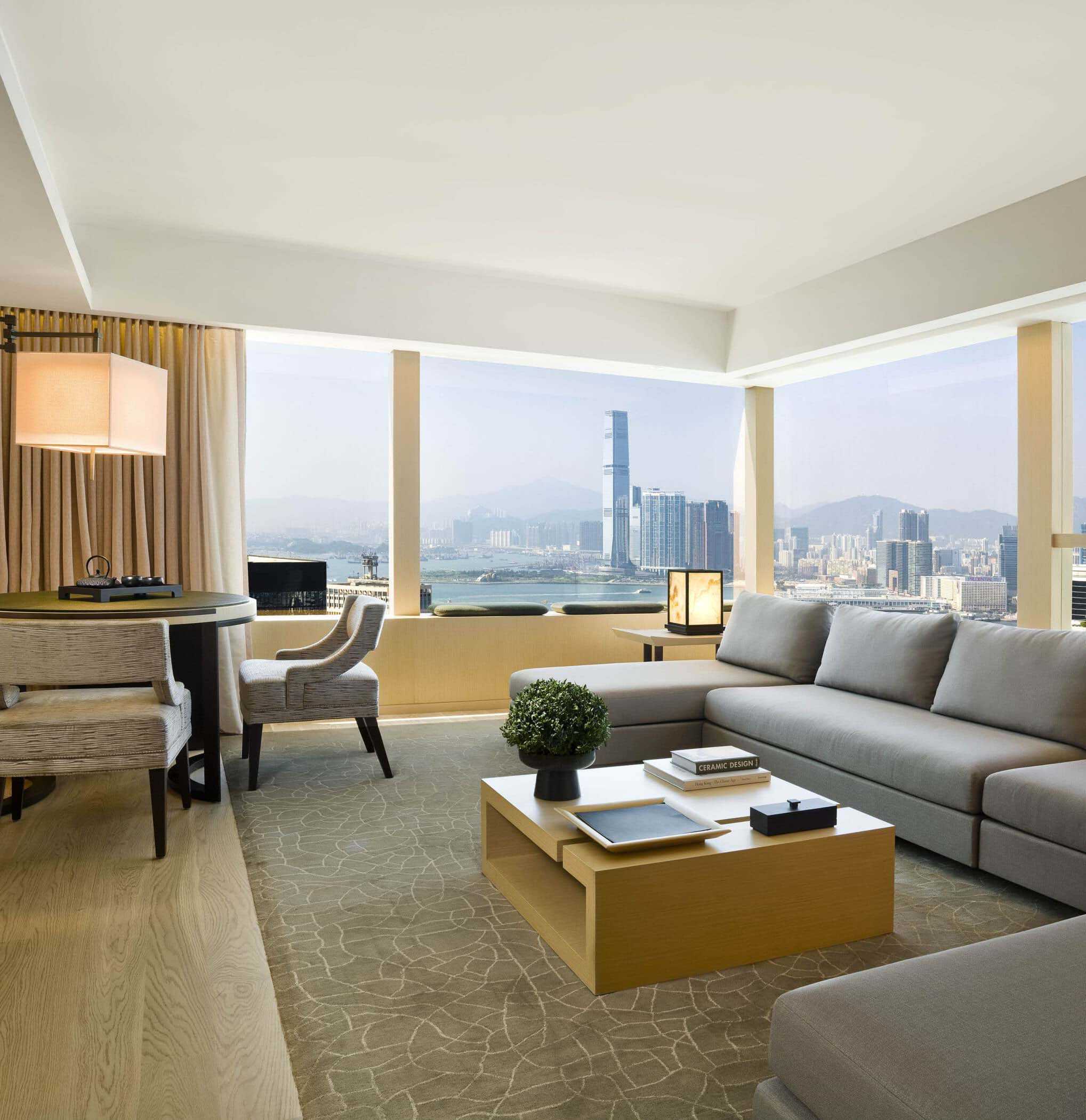 Stay at:
The Upper House, which sits at the lower end of the Central Green Trail on the eastern end of Hong Kong Park.
The Dragon's Back
Arguably one of the world's best urban hiking trails, the Dragon's Back meanders across the undulating ridges of Hong Kong Island's scenic southeastern side. The last leg of the 50-kilometre Hong Kong trail, this section covers 8.5 kilometres (about three hours of walking) and provides coast and island views that look like they've been pulled from an ancient Chinese watercolour painting. Set off from To Tei Wan on Shek O Road and follow the signs for Shek O Peak. The steep climb is worth it for the eye-popping panoramas that unfold. From here, you can continue uphill to the Dragon's Back Viewing Point – look for Lamma Island in the distance – before heading downhill for refreshing swims and ice-cold beers on the golden sands of Big Wave Bay.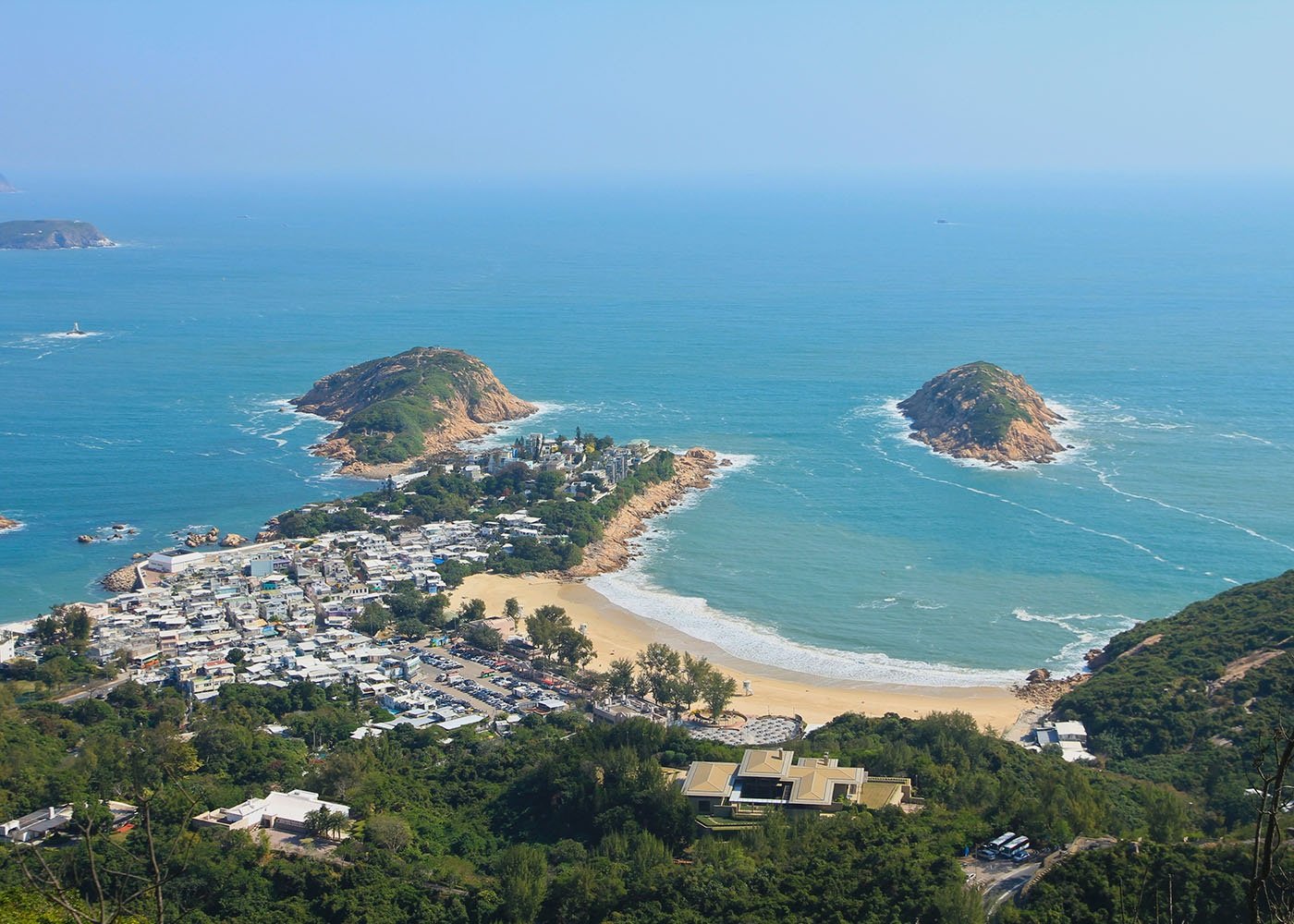 The Dragon's Back coast and island views look straight out of a Chinese watercolour painting.
Stay at:
East, a fashionable lifestyle hotel a 15-minute taxi ride from the trail's starting point in To Tei Wan.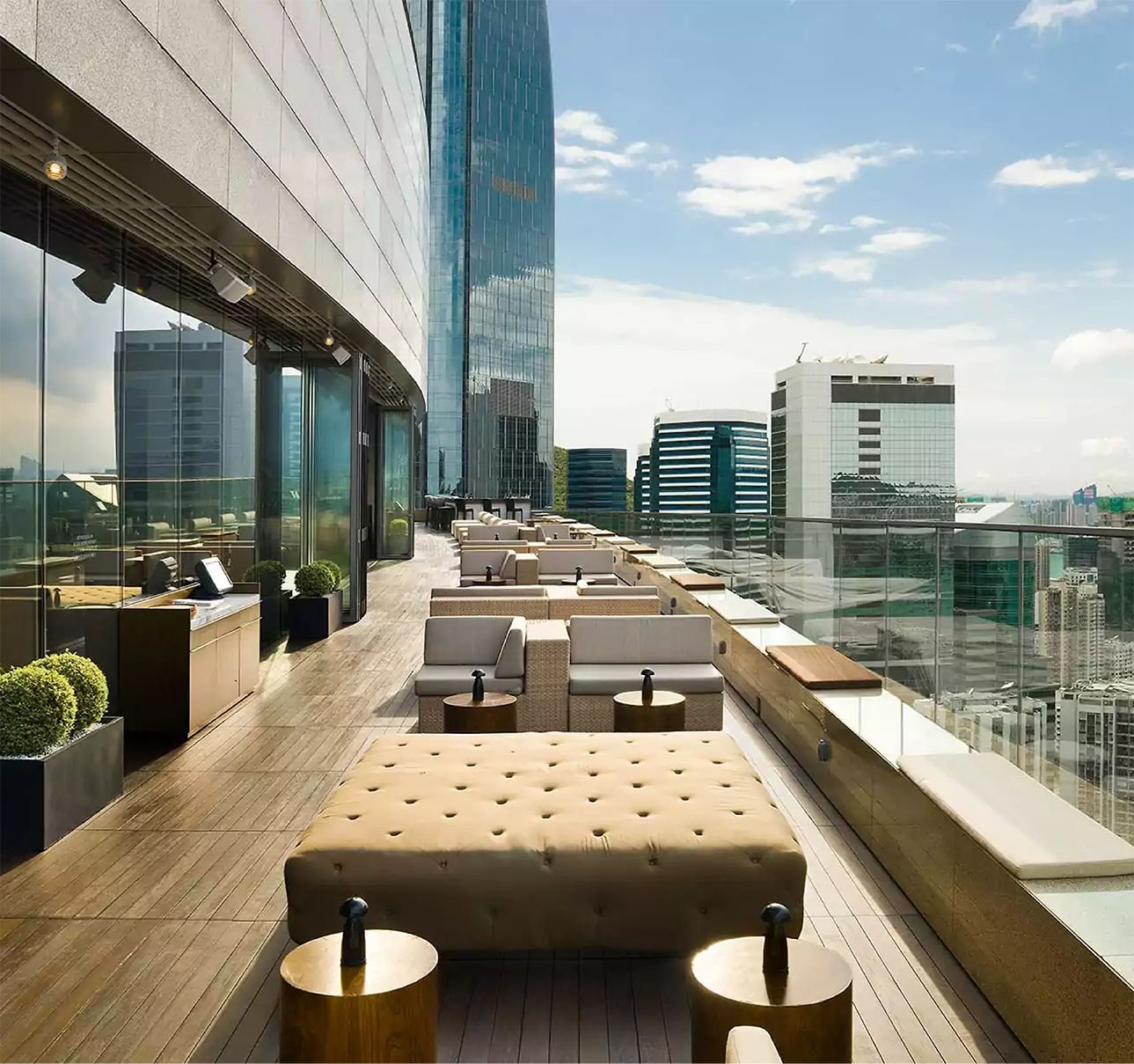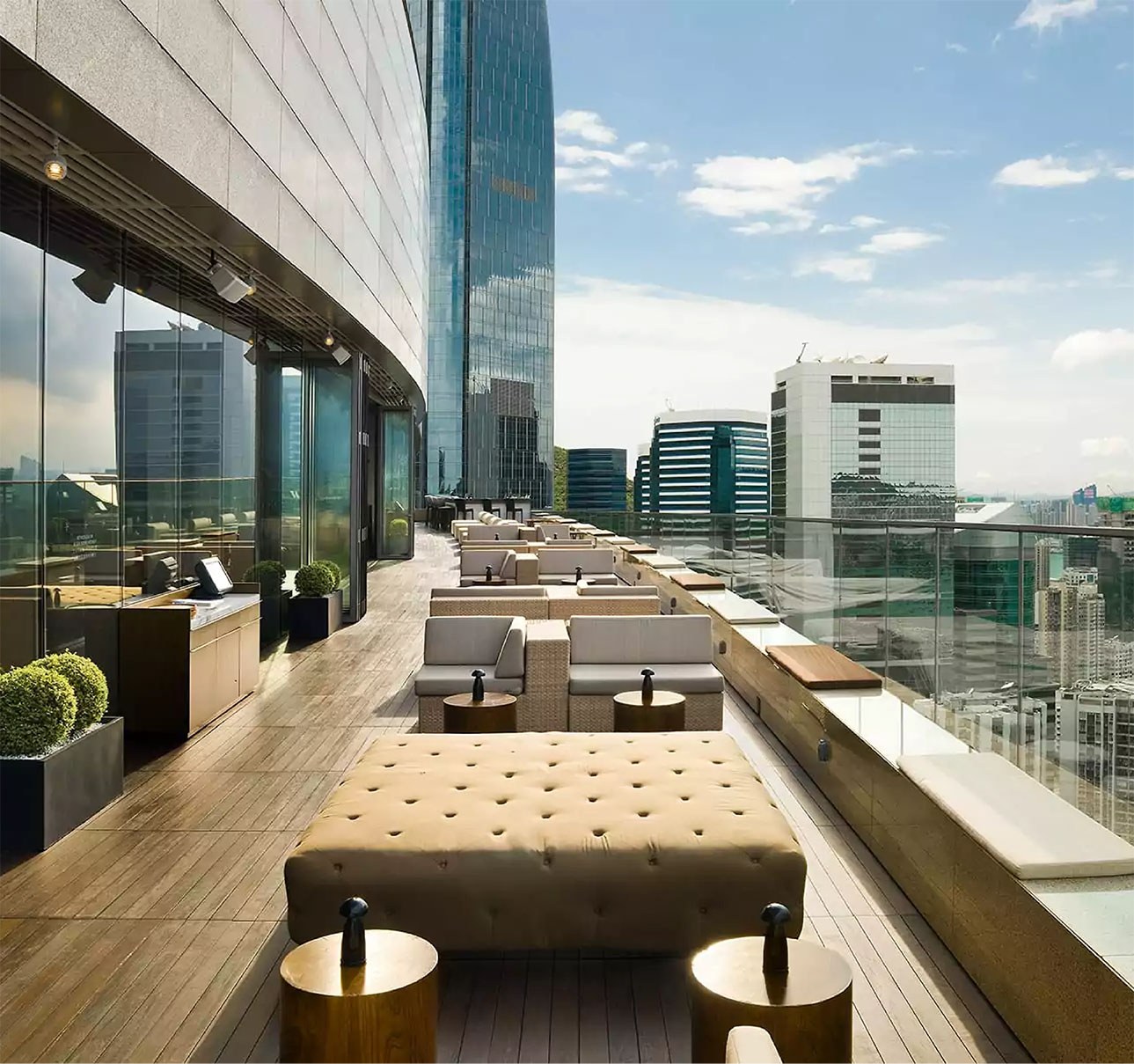 Lamma Island
This easy-breezy one-hour, five-kilometre walking trail leads up and across Lamma Island, from the Yung Shue Wan ferry pier in the northwest to Sok Kwu Wan ferry pier in the south. Hong Kong's third-largest island is known for its laid-back cosmopolitan community and fantastic restaurants. Along the way you'll pass through lively villages with trendy cafes, independent boutiques and new-age stores; peaked roof pavilions with beautiful sea views; golden beaches lapped by the warm South China Sea; and stilted seafood restaurants where you can pick your lunch from bubbling tanks of fish and crustaceans. Stop for a cool down at Hung Shing Ye beach, where you'll find mom-and-pop shops, street food stalls, barbecue pits and public toilets and showers, as well as a scythe of buttercup sands.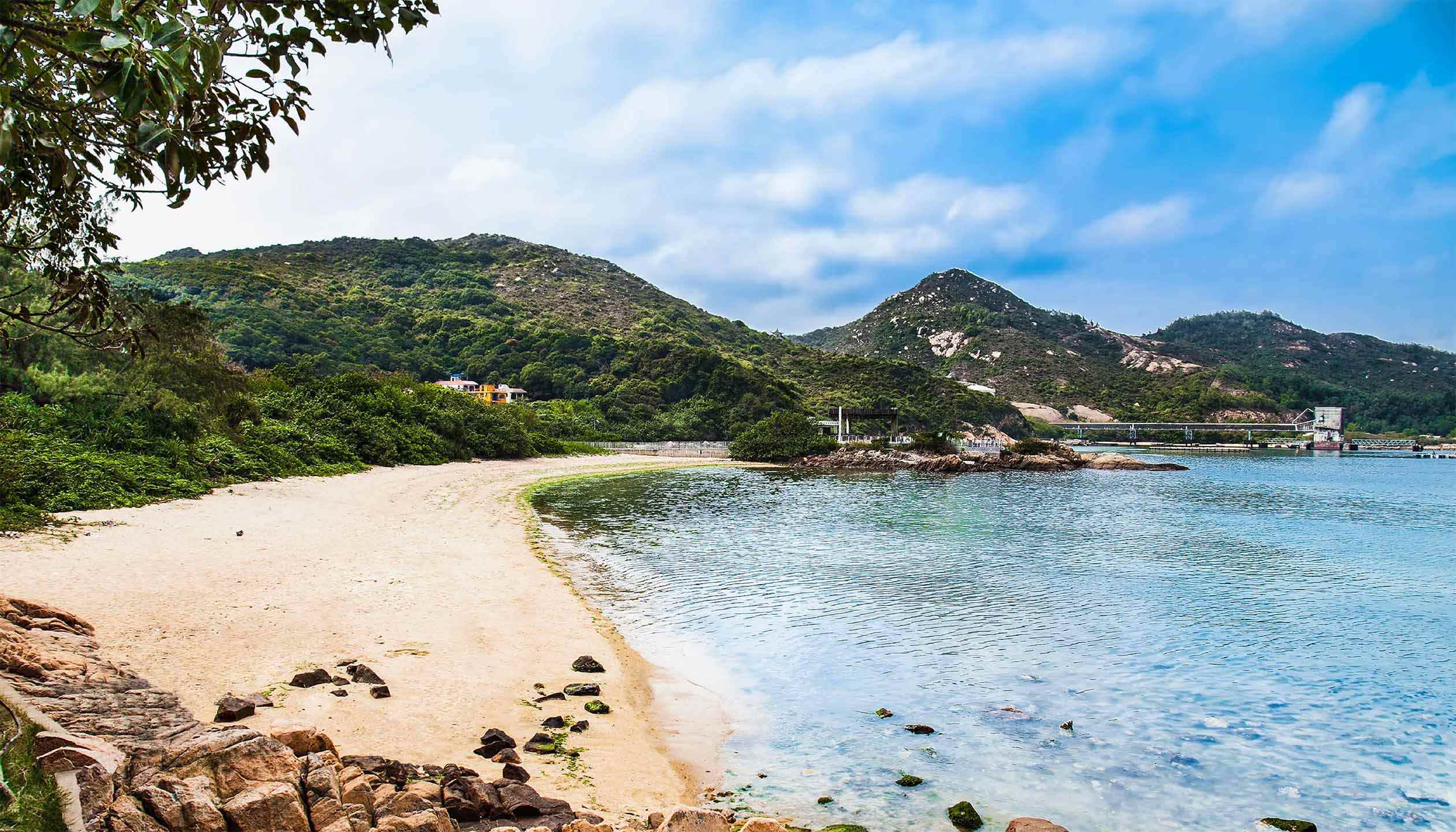 Golden beaches lapped by the warm South China Sea are a staple of Lamma Island hikes.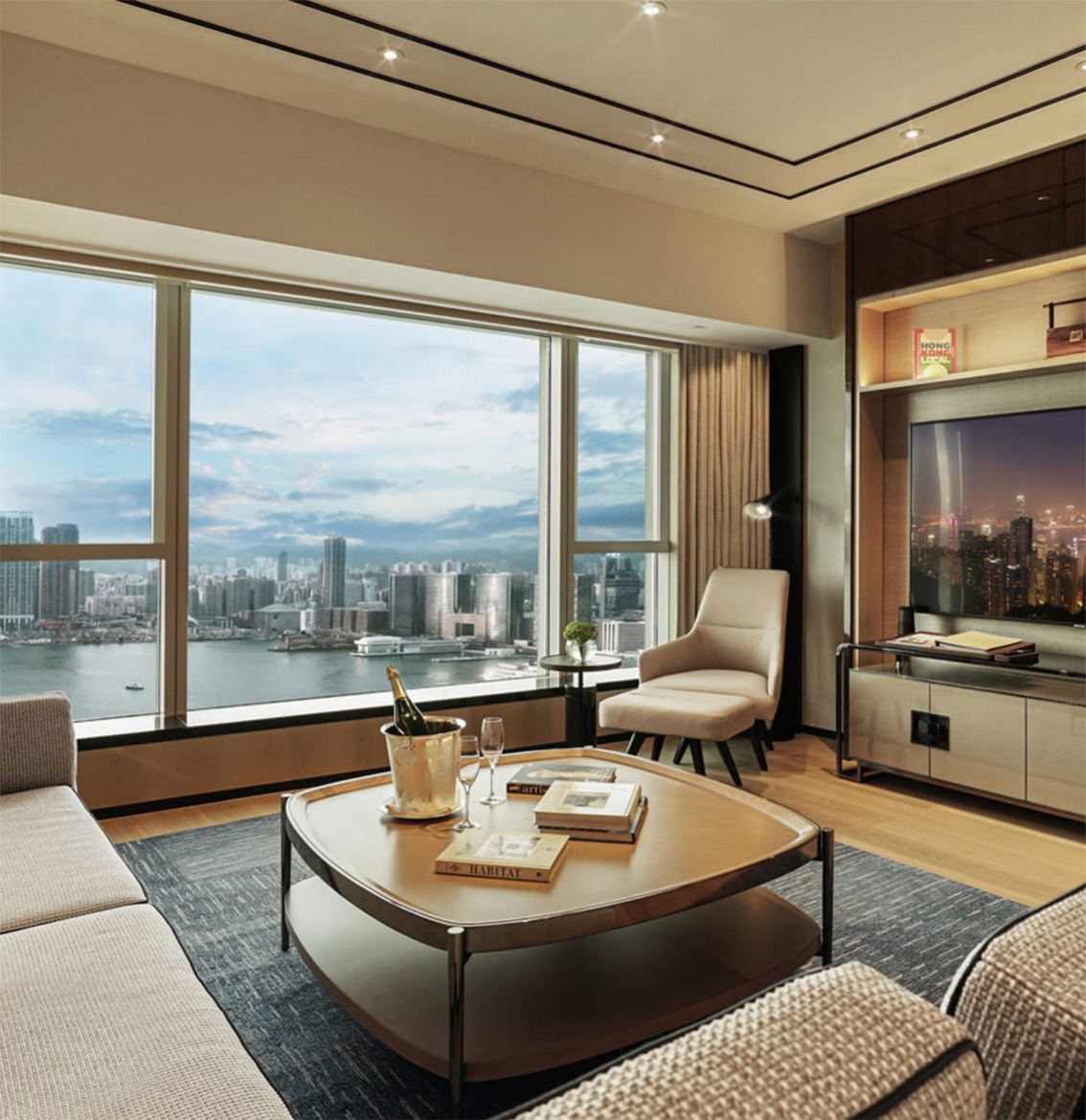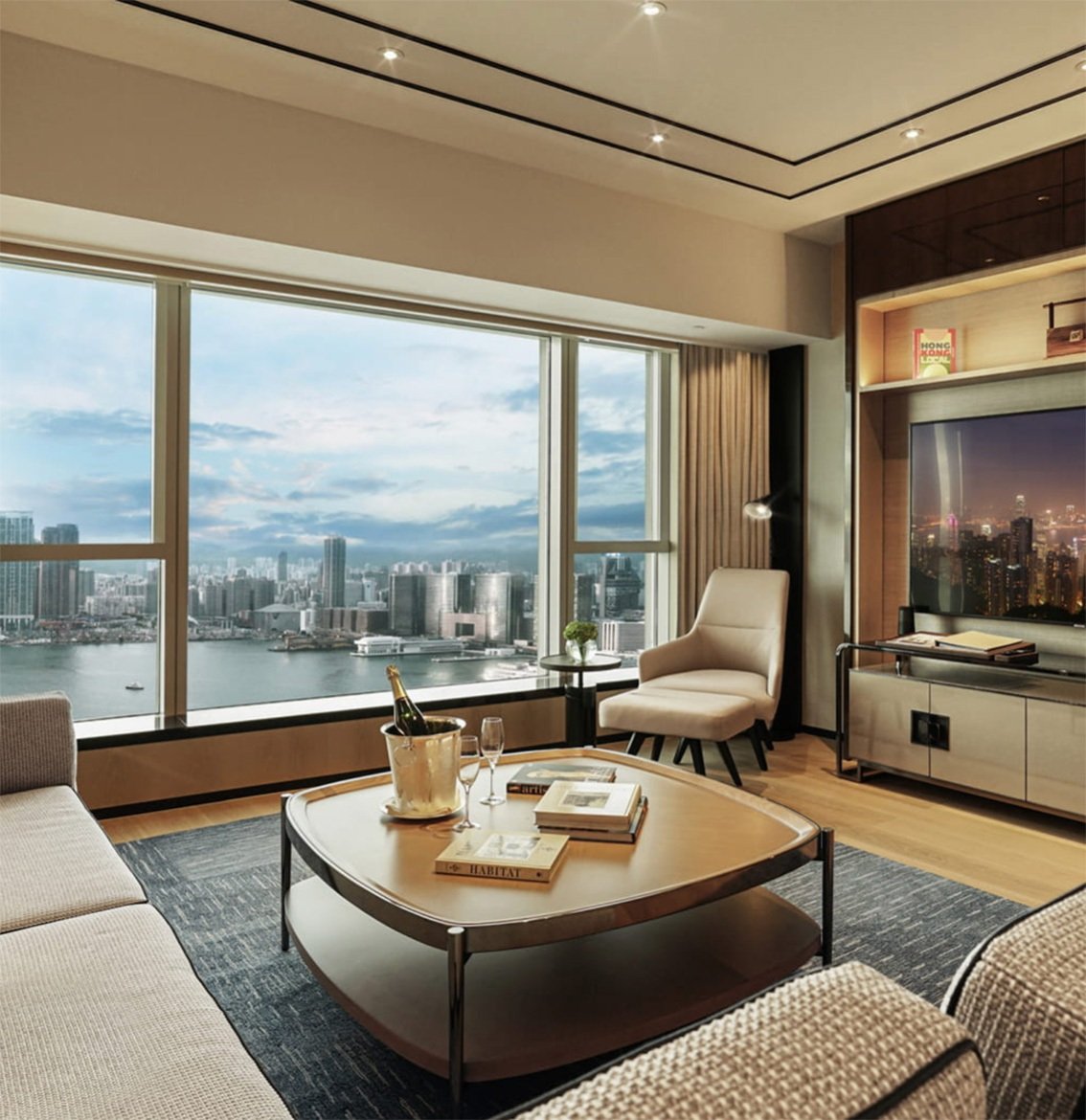 Stay at:
The Four Seasons. There's nowhere of note to stay on Lamma, but this sits adjacent to the Central ferry piers where there are regular 30-minute crossings to both Yung Shue Wan and Sok Kwu Wan ferry piers.
The Wilson Trail
This long-distance trail sprawls over 78 kilometres through a number of Hong Kong Island's country parks. Section 1 is especially popular with Hong Kong's fitness freaks, who test themselves with arduous climbs up Violet Hill and The Twins. On the first ascent, you'll get gorgeous views of Tai Tam Reservoir (a colonial-era heritage site), Southern Island and Ocean Park. The second comes with a picture-perfect prospect of Repulse Bay beach, St. Stephen's beach, the Stanley Peninsula and Murray House. Pack plenty of water, slather on the sunscreen and insect repellent and prepare to feel the burn.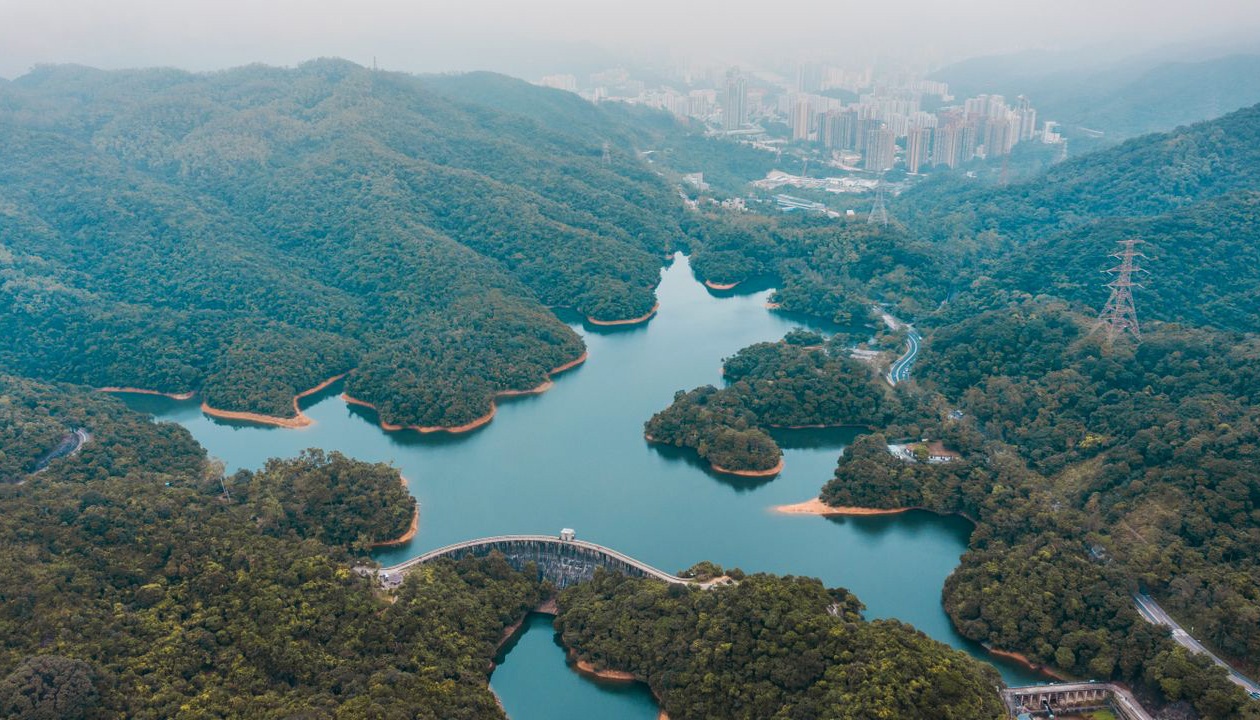 Picture-perfect vistas reward a challenging hike on the Wilson Trail.
Stay at:
The brand-new Fullerton Ocean Park. Close to the beach and numerous hiking trails, this is the southside resort that Hong Kong has been waiting for. The best rooms have balconies overlooking Aberdeen Harbour; the top suite also has a private swimming pool.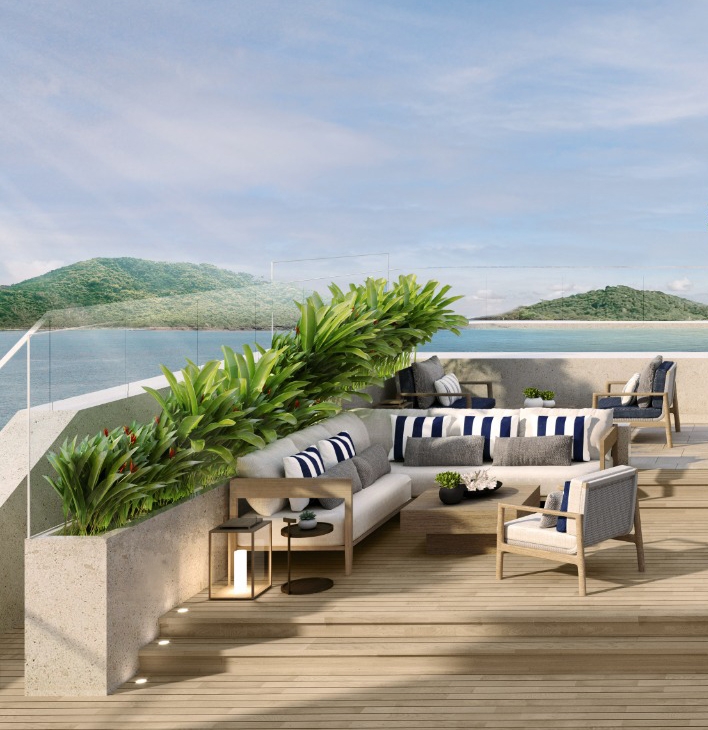 The MacLehose Trail
You can go as easy or as hard as you like on the 100-kilometre MacLehose Trail, which weaves through Sai Kung and Hong Kong's Unesco Biosphere Reserve in the peaceful New Territories. Take it easy on the five-kilometre (90-minute) section from Sai Wan Pavilion to Ham Tin beach, an Indian Ocean-worthy stretch of fine white sand and bright turquoise water. After a day at the beach, you can book a speedboat back to Sai Kung Pier from one of the family-run restaurants along the shore. Alternatively, you can up the hiking ante by continuing onto Section 2 and uphill to Pak Tam Au, looking out for long-tail macaques and muntjac deer en route.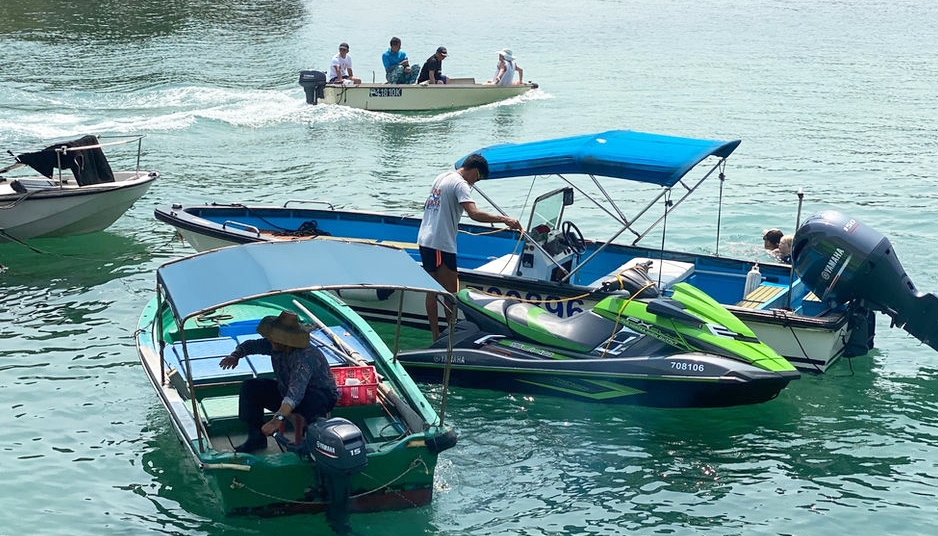 Spend a day at the beach whilst hiking the MacLehose Trail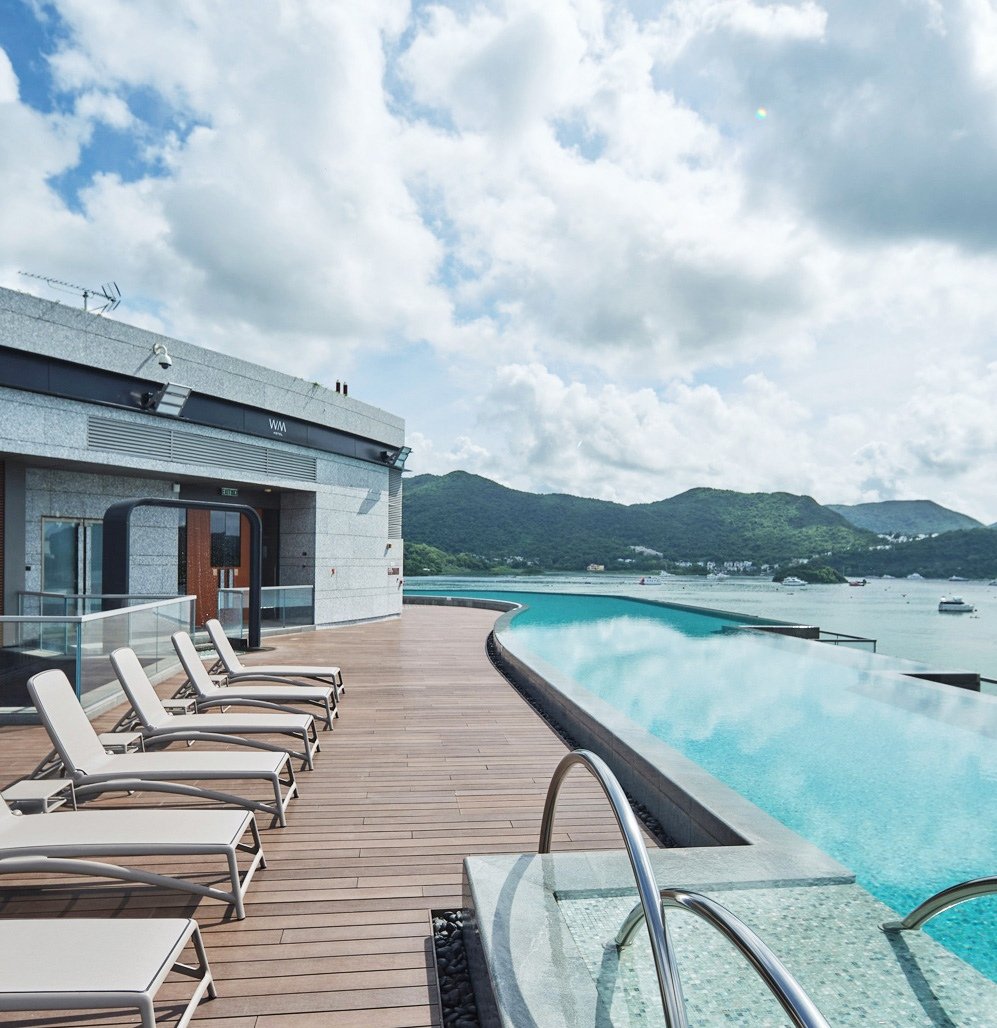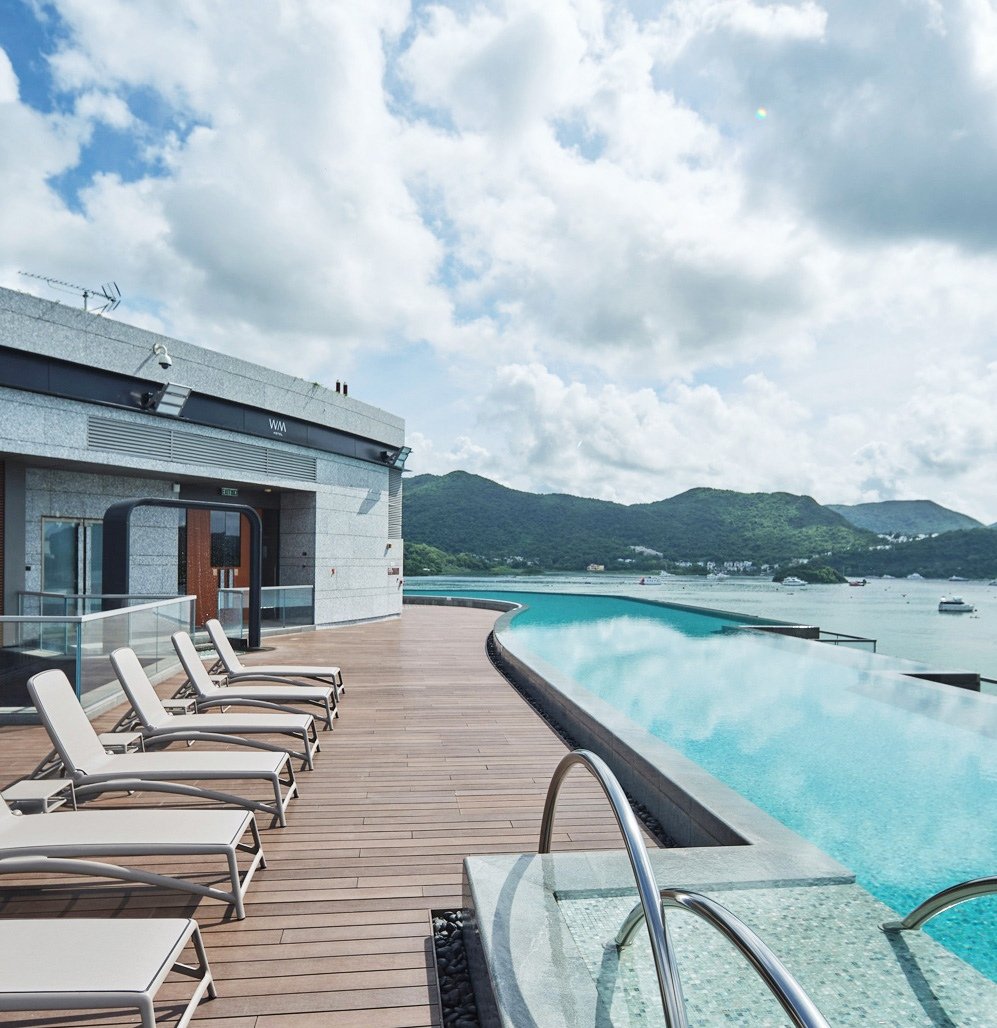 Stay at:
WM Hotel. Until recently there was nowhere upmarket to stay in Sai Kung, and then along came this hotel with a waterfront location, gigantic rooftop infinity pool and resort-sized rooms with balconies.