While strict travel guidelines remain in place, we're excited to explore more of what's on our doorstep. Making the most of the hot summer months, we recommend spending the day on a yacht exploring some of the incredible beaches in the area. The crystal clear water surrounding Hong Kong is perfect for an adventure, and there is — a bit — more of a breeze to fight that pervasive humidity whilst aboard.
A popular summer activity and known way to beat the heat, if you don't own a yacht of your own, there are many for rent. Whether for a day, weekend, or week, aboard a superyacht or catamaran, whilst on the open waters, we recommend you visit the below destinations to soak in the best natural wonders the surrounding area has to offer.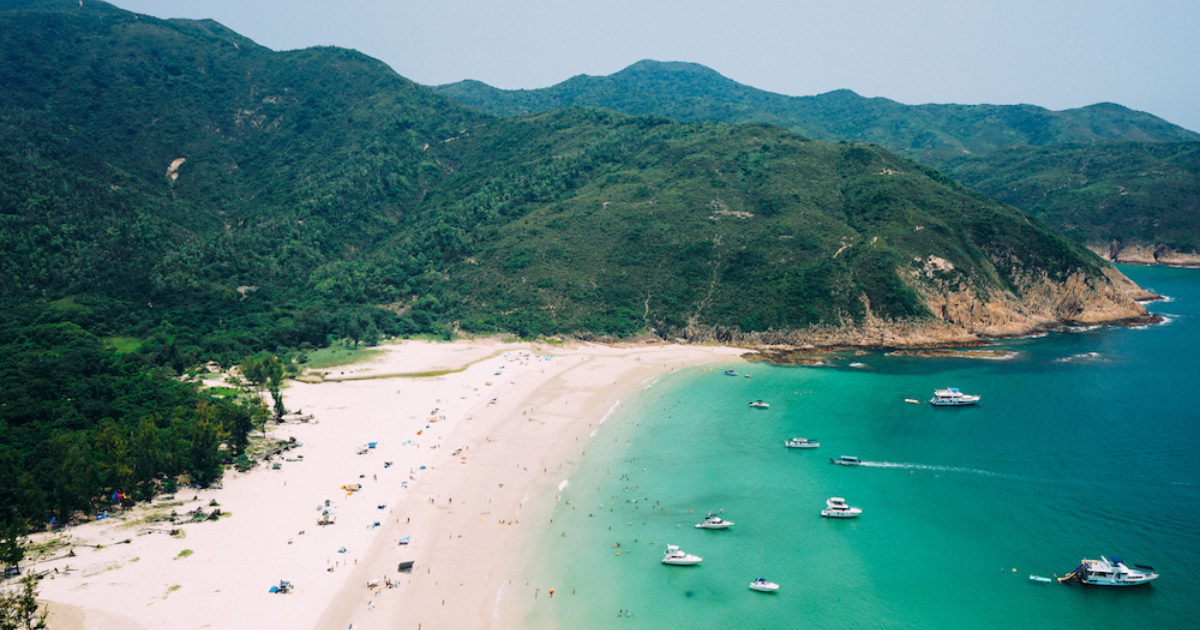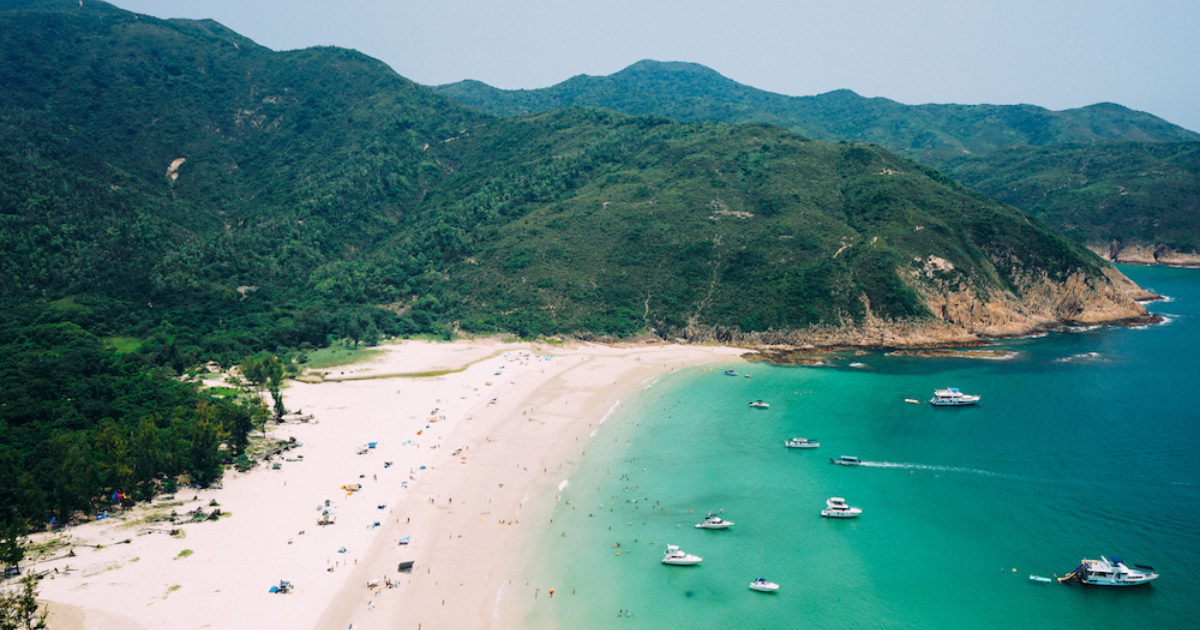 Long Ke Wan
Long Ke Wan
With arguably the most transparent water, this incredible beach is oft considered one of the world's best. Reminiscent of Thailand, the water is entirely still, making it seem otherworldly. Unreachable by car, this beach is perfect for a yachting day trip and is a popular spot for yachts to anchor. Relax onboard enjoying the breathtaking views; make sure to bring provisions as there are no concessions or restaurants at this location.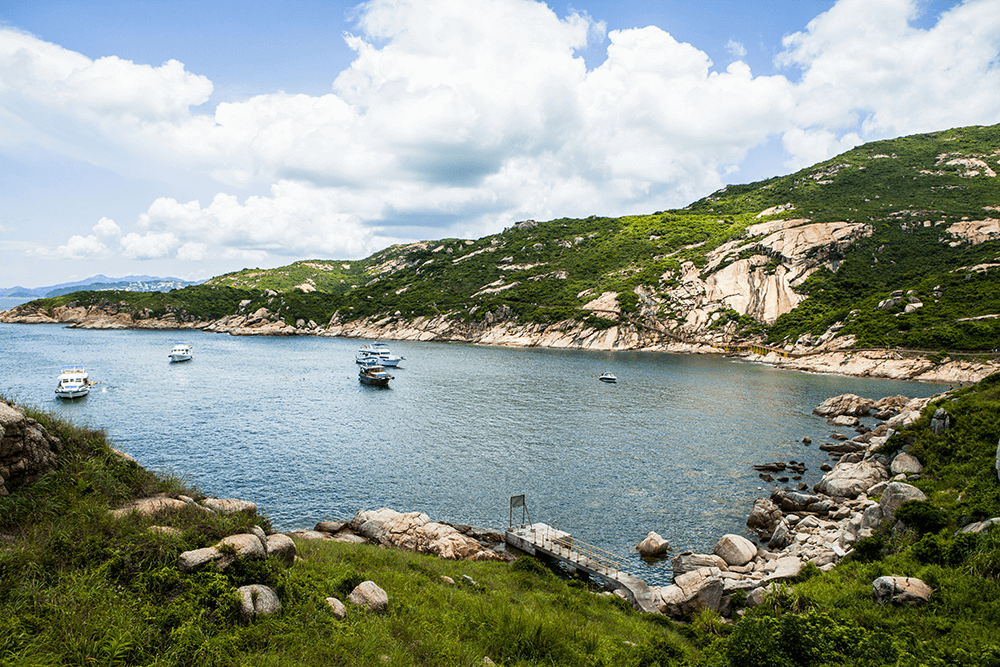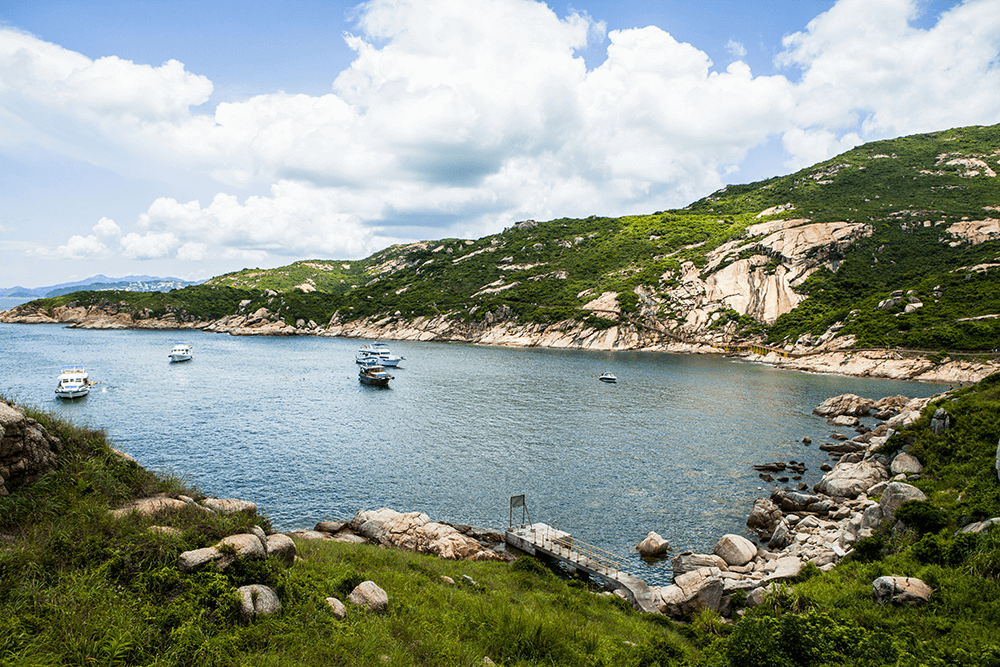 Po Toi
Po Toi
Featuring incredible natural rock formations, this island — often referred to as the 'South Pole of Hong Kong' because of its southern location — has typically been popular amongst hikers. Increasingly though, many yachts come to anchor for a particular purpose. Ming Kee Seafood Restaurant, a 30-year-old restaurant, resides on the beach. A sampan will transport you from yacht to restaurant, wherein you can enjoy incredibly fresh seafood whilst watching one of the most beautiful sunsets you'll ever see — don't miss the calamari.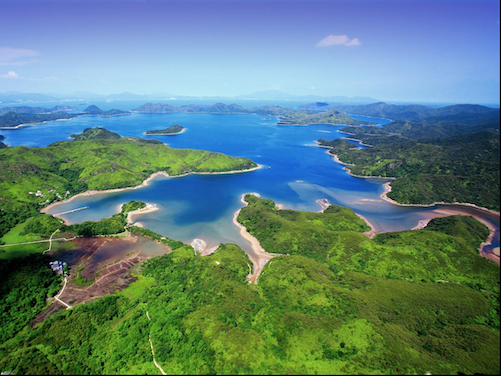 Double Haven
Double Haven
A bit lesser-known, this enclosed harbour is a strikingly beautiful marine park. It's somewhat of a journey, but absolutely worth it — sheltered and pristine, there are many places to anchor, each with stunning views and near-solitude. The serene seas sit against red rock formations and passageways; should you wish to disembark and explore, take care as hiking conditions are somewhat precarious and better-suited to more experienced hikers.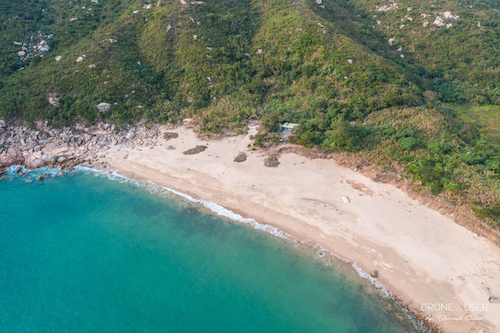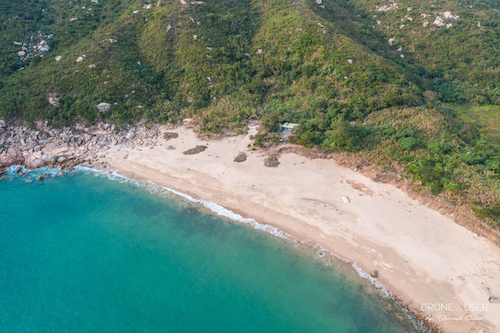 Sham Wan
Sham Wan, Lamma Island
This destination is famous for good reason — it is a regular nesting site for green turtles and a turtle sanctuary. Protected from June through October to enable the turtles to nest and lay their eggs, yachts are still welcomed to moor in the water adjacent to the beach. Ultra peaceful as motorsports are not allowed, to protect the wildlife, it's a wonderful place to simply unwind and relax. We recommend enjoying food and champagne under the sun, keeping an eye out for swimming turtles that may be making their way ashore for nesting season.