Having fast become one of the capital's premier dining destinations, East London is home to some of our favourite restaurants.
Zapote, Shoreditch
A new addition to Leonard St, Zapote is a sophisticated Mexican restaurant bringing a bit of spice to the East London dining scene. The elevated menu presents a different side of Mexican dining that diners may not have yet been exposed to – think beef tartar tacos and scarlet prawn tostadas – with complex and fresh flavours. Try the De Montoro cocktail, a sublime iteration of the classic Paloma featuring Casamigos Mezcal and grapefruit Jarritos with a splash of cava.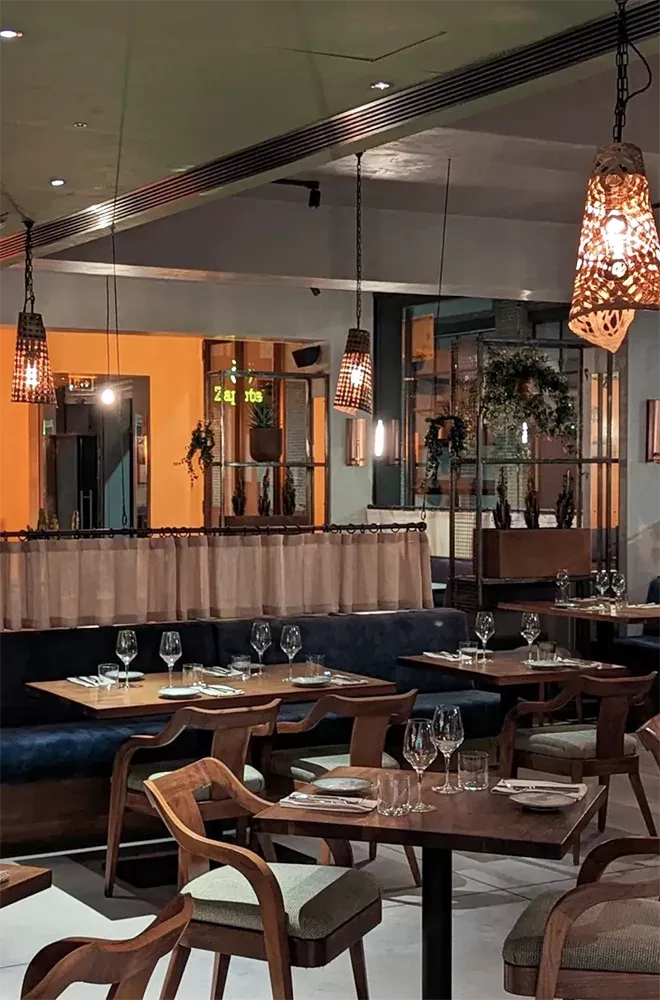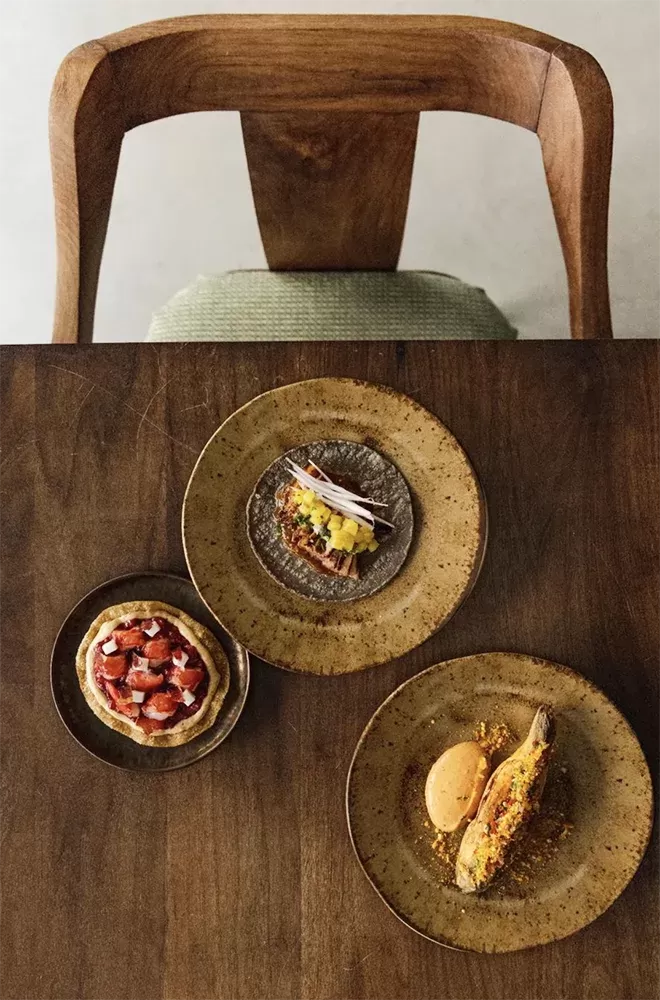 70 Leonard St, London EC2A 4QX
Cecyne, Shoreditch
Located within Blue Mountain School, the hybrid creative studio in Shoreditch, Cecyne takes intimate dining to a whole new level: it accommodates just 15 diners per evening. The set menu, courtesy of Chef Theo Clench, is hyper-seasonal and features simple preparations that spotlight each ingredient's freshness and flavour profile. The minimalist and serene setting furthers the focus on the food itself; a dinner (or Saturday lunch) here is one to certainly remember.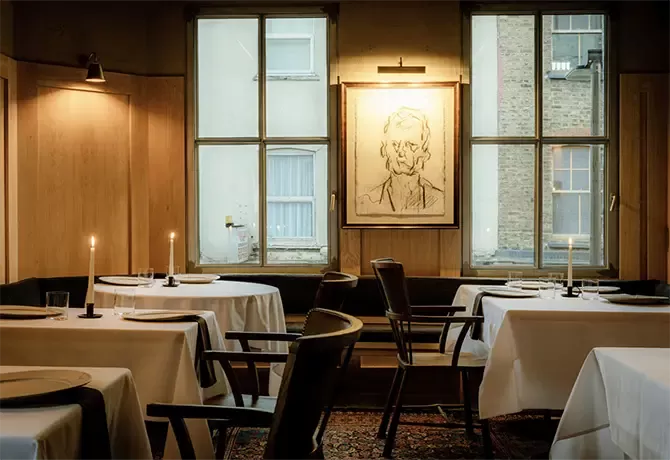 Cycene, 9 Chance St, London E2 7JB
The Water House Project, Bethnal Green
Set within a beautiful space with sweeping floor-to-ceiling windows, The Water House Project has introduced a new style of casual fine dining to East London. A considered focus on the supply chain spotlights many local hyper-fresh ingredients, such as mackerel from Cornwall and eel from Devon. The wines utilise a similar ethos of small-scale and low intervention; many limited-edition bottles feature in the pairing. Go for all ten courses for the full effect.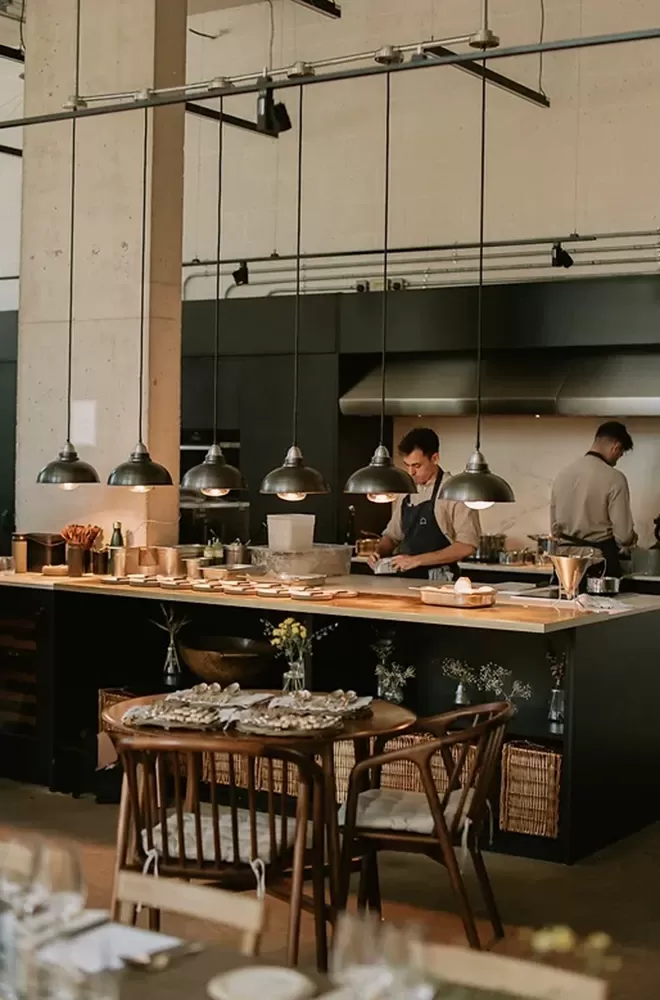 1 Corbridge Cres, Cambridge Heath, London E2 9DT
Luca, Farringdon
Courtesy of The Clove Club, this Farringdon Italian restaurant spotlights traditional flavours executed using British ingredients. The dark and sultry interiors encourage long, boozy meals; we love the terrace's cosy open fire at lunch. Known for their excellent cocktails, we highly recommend solo dinners at the bar or aperitivo – the Luca Spritz seems to pair perfectly with the churro-like Parmesan Fries.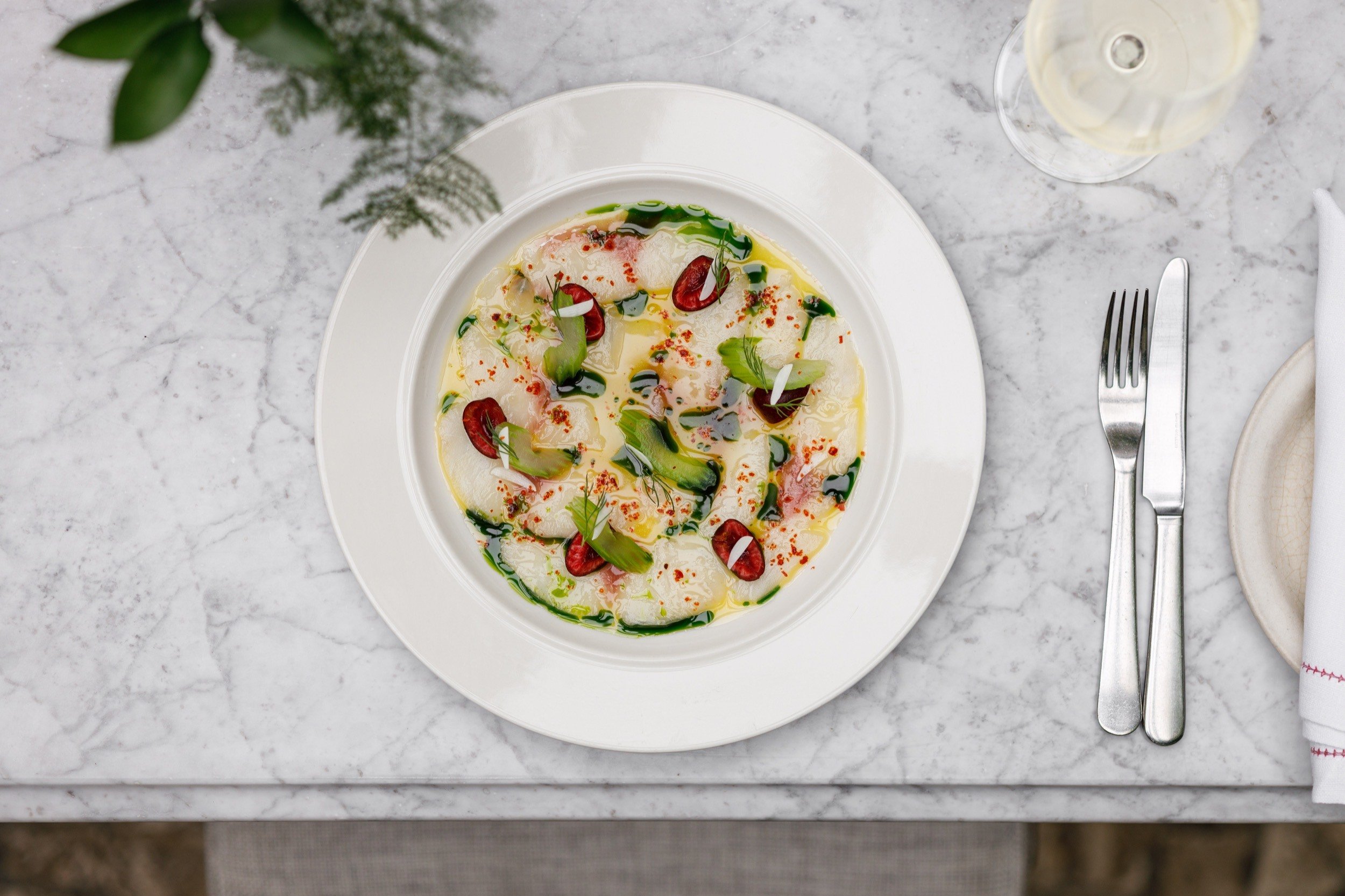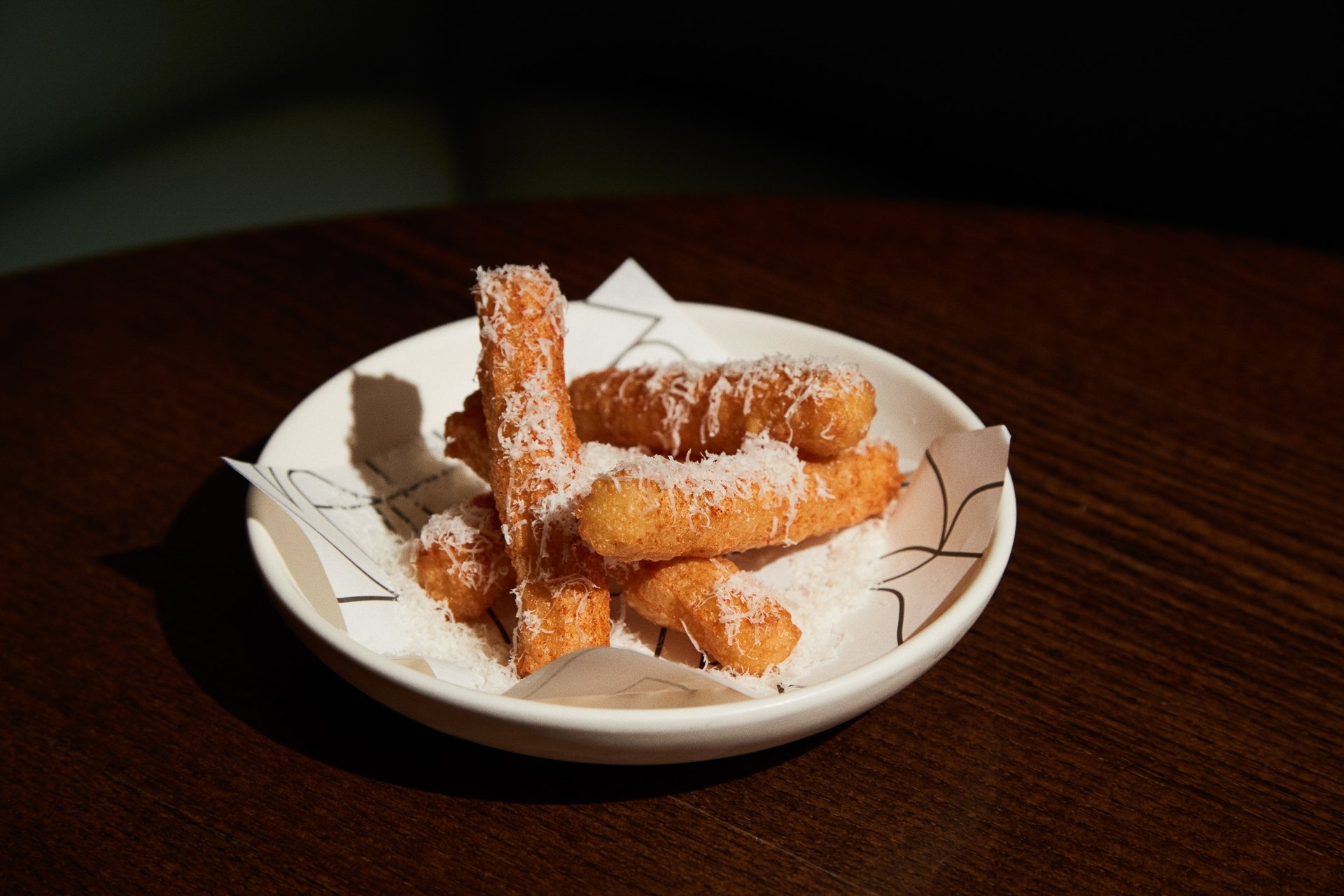 88 St John St, EC1M 4EH | Credit: Luca
Brutto, Farringdon
Some of the food can be hit or miss, but the vibe at Brutto makes up for that fact. Dark and sultry, this is one of few London restaurants that feels a bit like NYC – the ambience is cool, and it's the type of place where you can become a regular. Sidle up to the bar solo and enjoy an on-tap negroni with some gnoccho fritto; alternatively, bring a group and enjoy the full works. Either way, this is the kind of restaurant where you can easily do both and have a great time.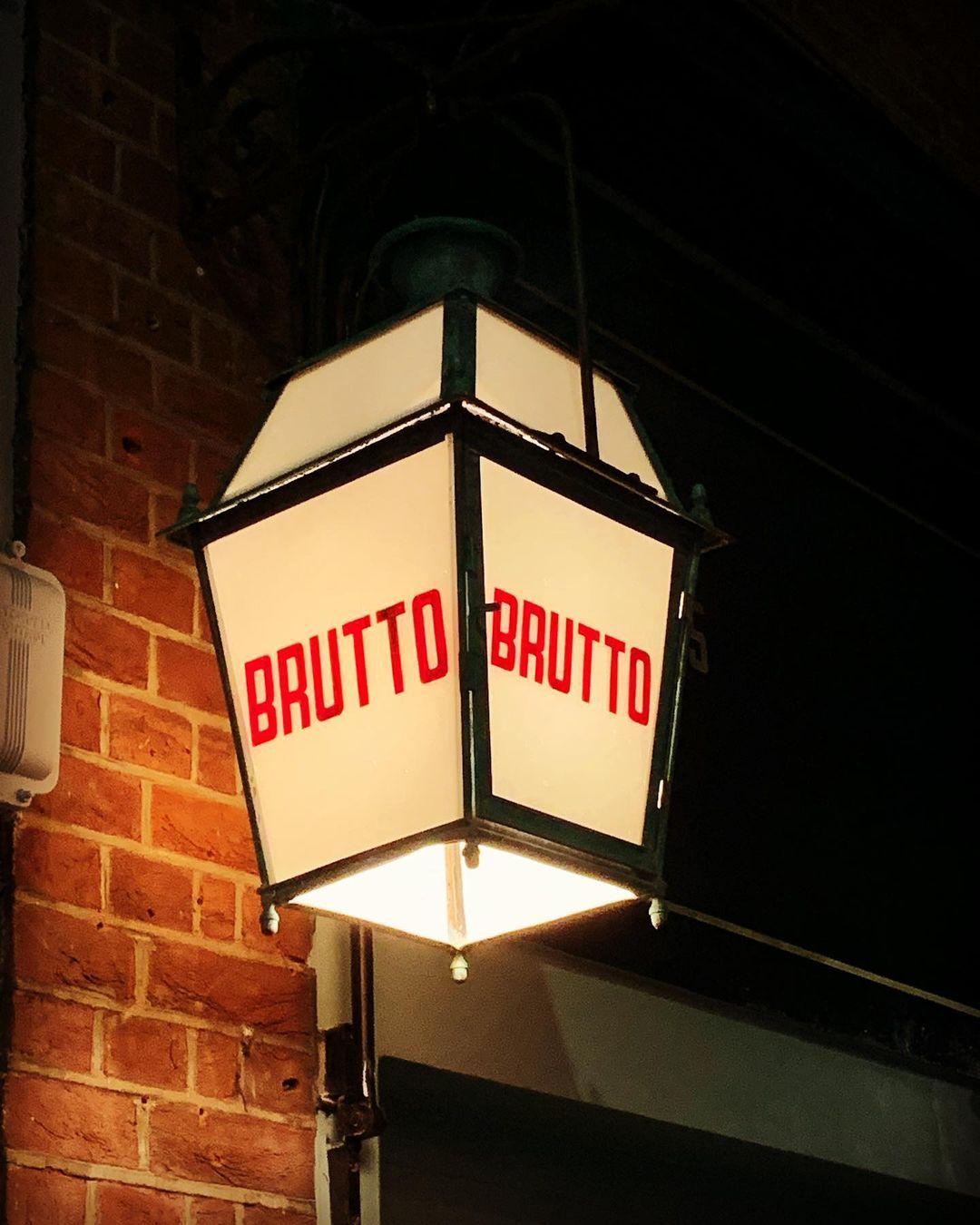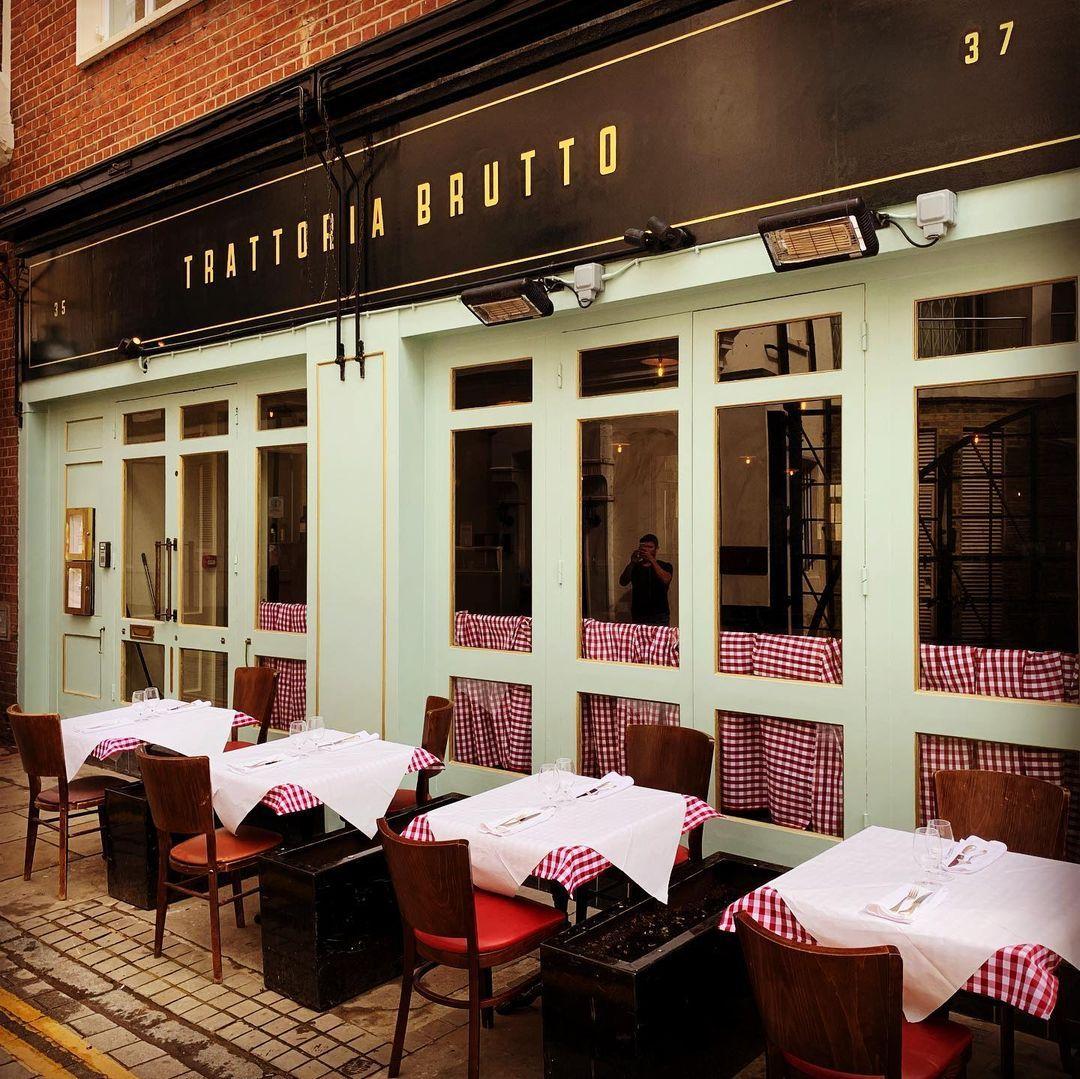 35-37 Greenhill Rents, EC1M 6BN
Sessions Arts Club, Farringdon
More than just a pretty face, it must be recognised that Sessions Arts Club is magnificent. Located in a listed building, the restaurant marries old and new in perfect balance, pairing the building's original features with a roster of rotating artwork and a frame of sleek leather banquettes in the two-floor dining room. The menu is simple yet delicious, rotating daily in accordance with what's most fresh at the markets; don't leave without taking a peek at the two terraces.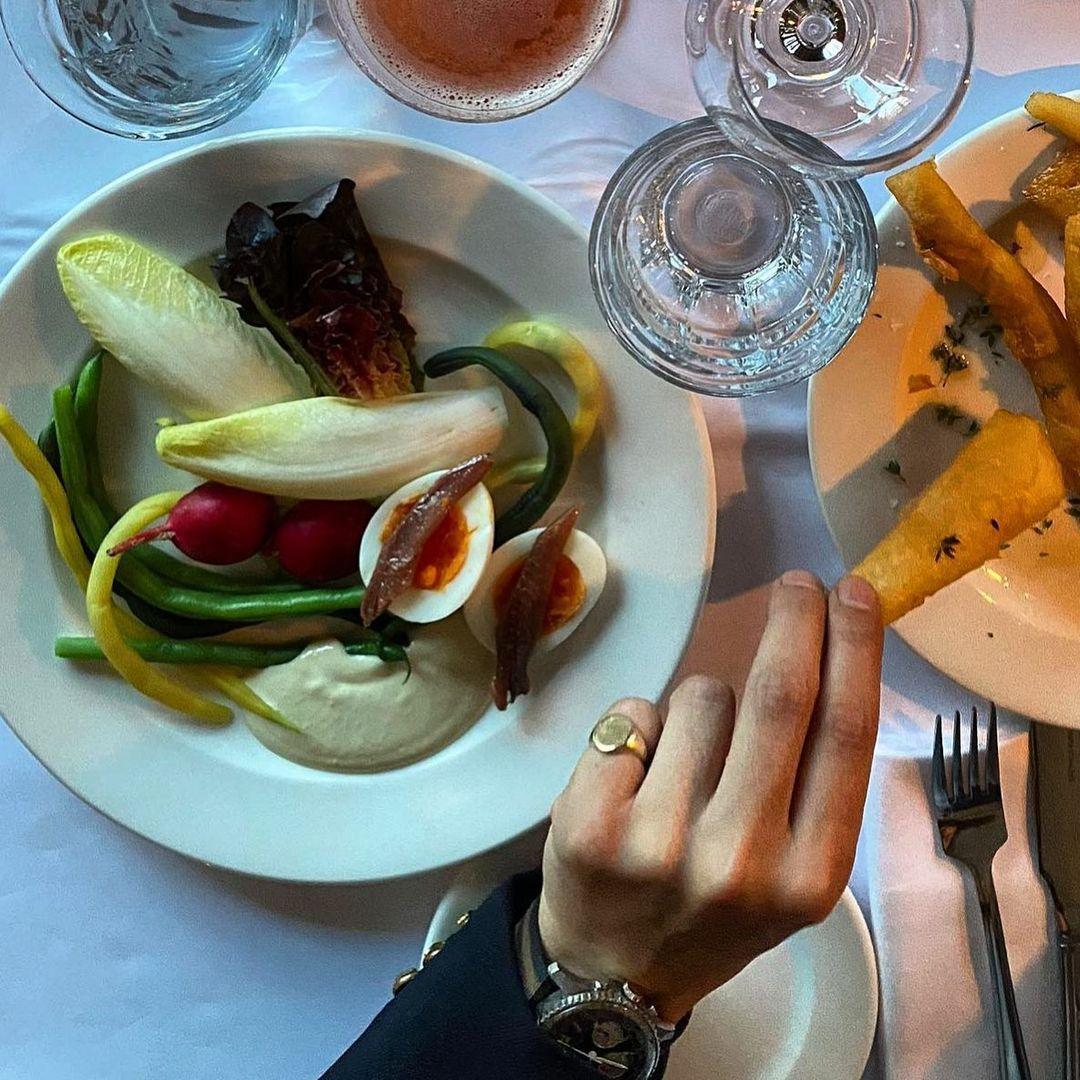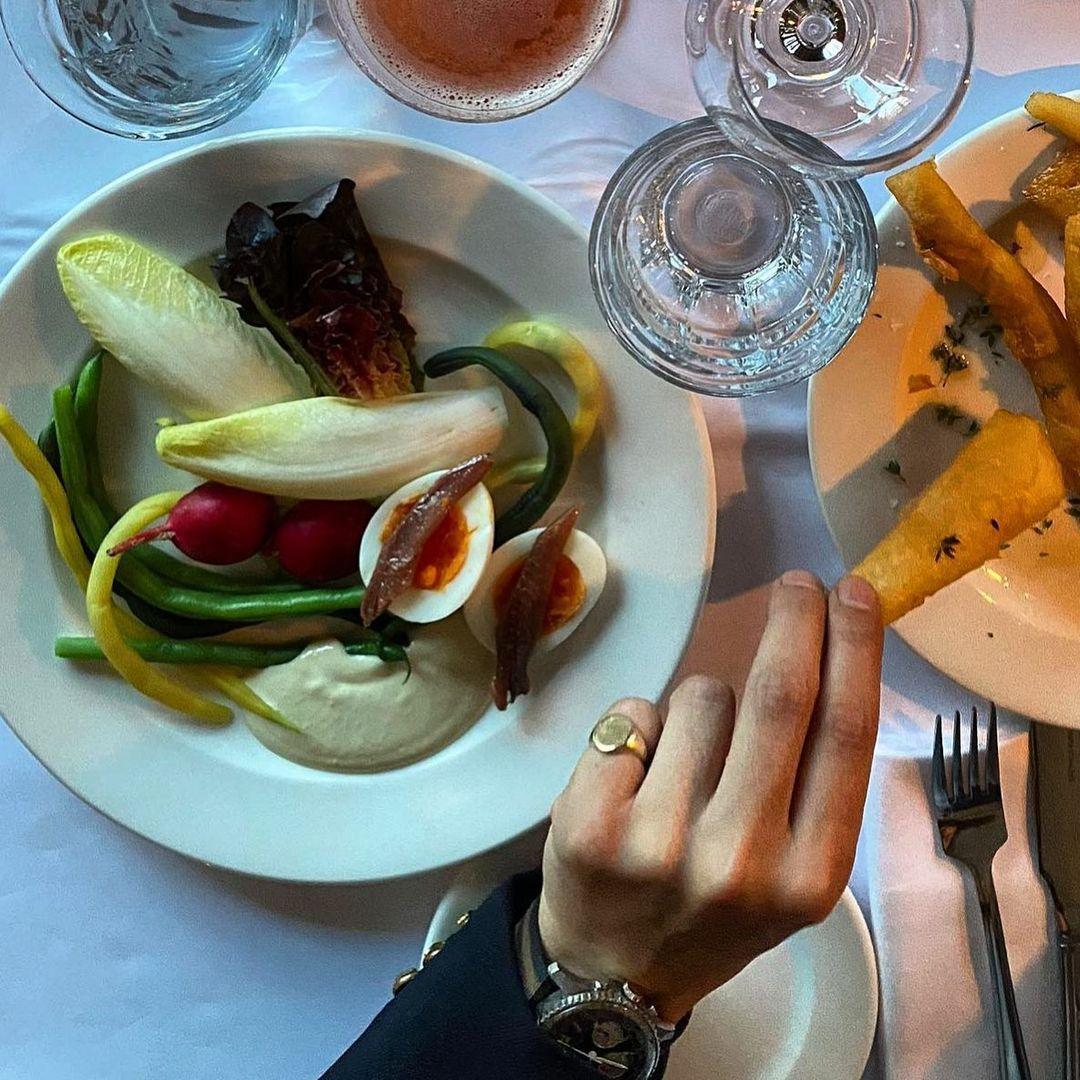 Old Sessions House, 24 Clerkenwell Grn, EC1R 0NA
BiBo, Shoreditch
Located in the Mondrian Hotel, esteemed chef Dani Garcia helms his first London restaurant. Offering several iterations of paella (surprisingly hard to find in the capital), alongside other Andalusian favourites, the sharing-focused menu is rich with the flavour he is known for. The vibrant and warm dining room offers the perfect backdrop for a lingering meal, while a petite courtyard beckons during warmer months.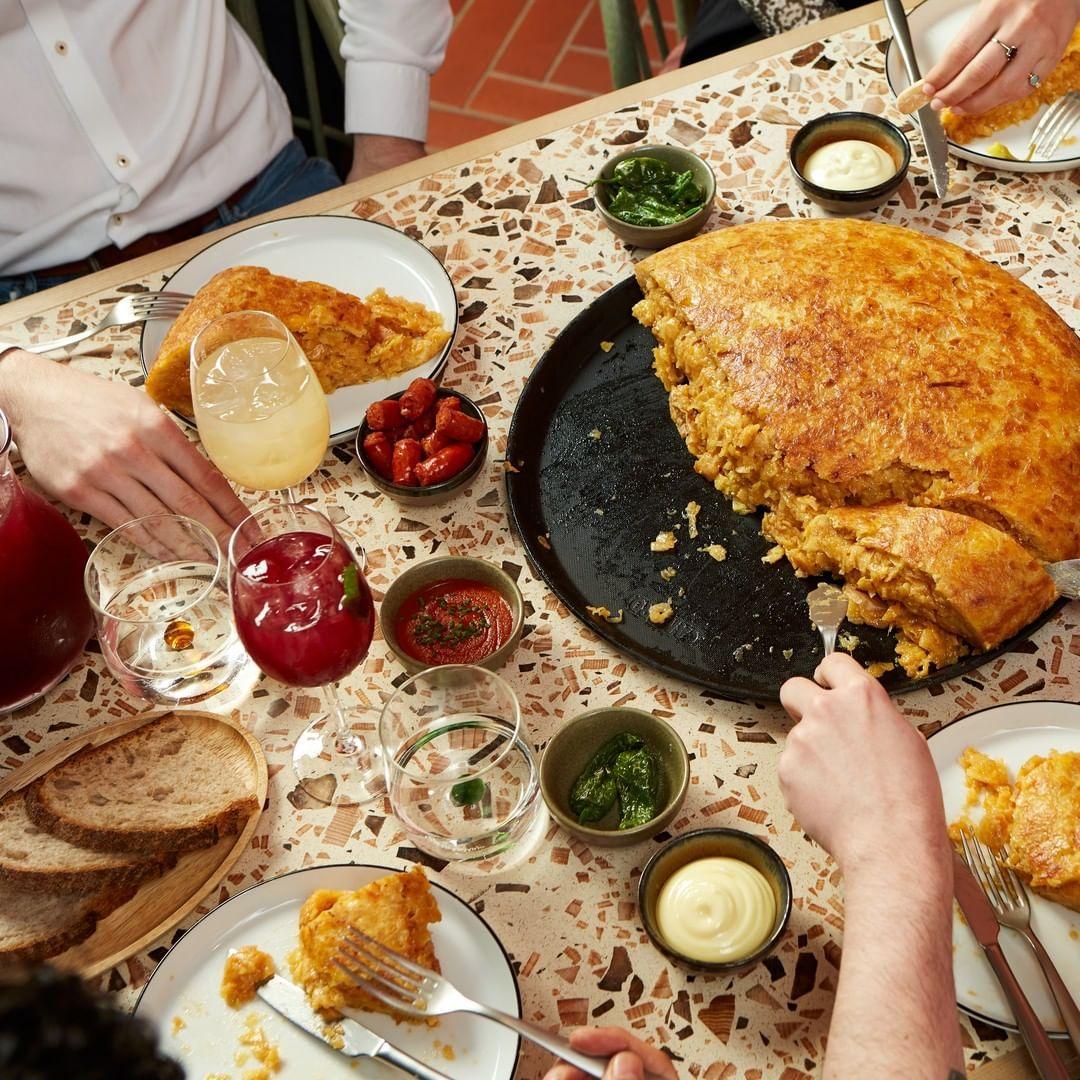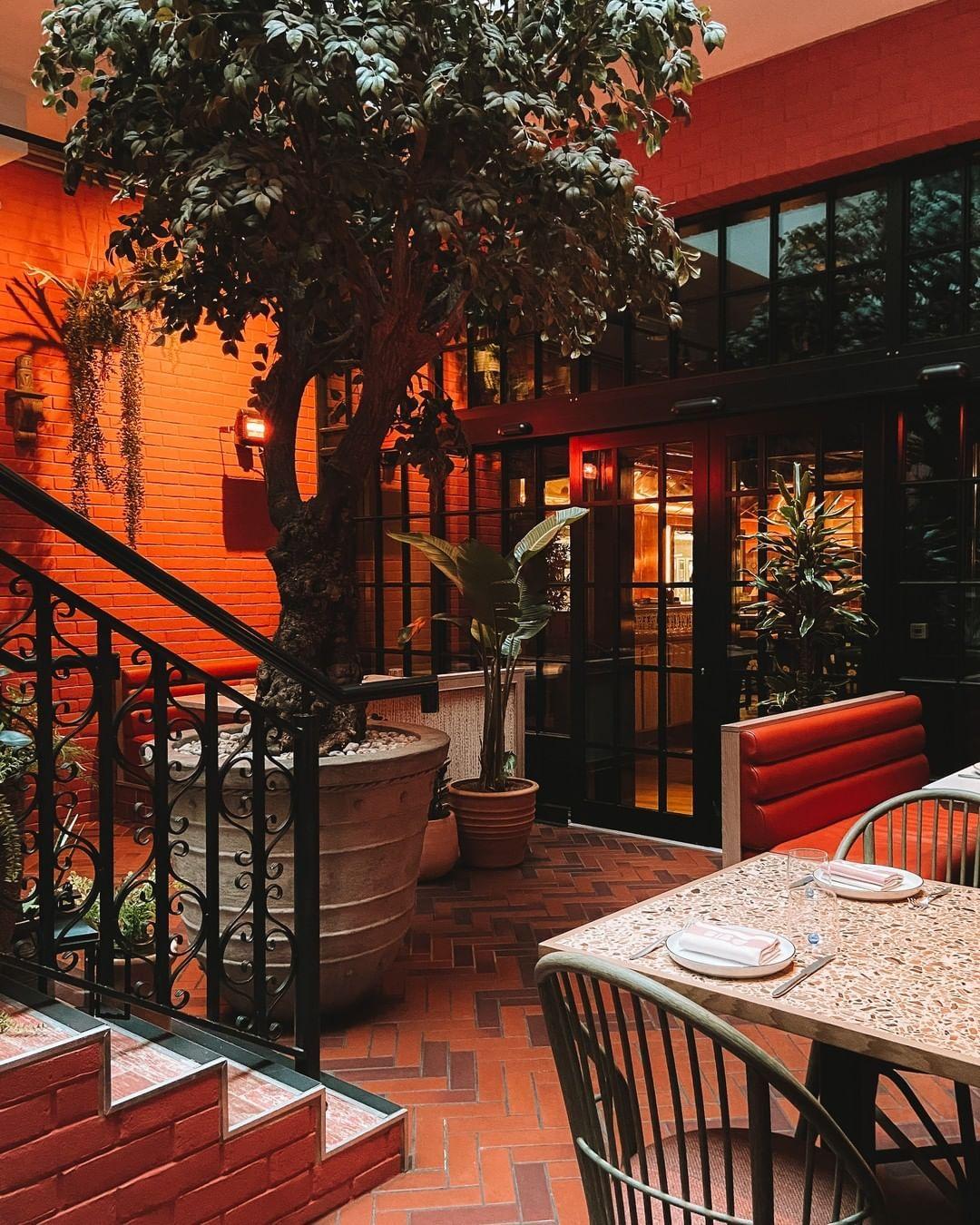 45 Curtain Rd, EC2A 3PT
The Clove Club, Shoreditch
Recipient of two Michelin stars amongst many other accolades, British chef Isaac McHale's nine-year-old restaurant pioneered the fine dining scene in east London. Each beautifully composed dish is part of the whole experience, and every aspect of the meal manages to be composed to perfection without feeling stuffy or overdone. Reservations can be hard to come by – if you have a serious craving, take one from the Shoreditch locals and sit at the bar for (an excellent) glass of wine and some (pretty special) snacks.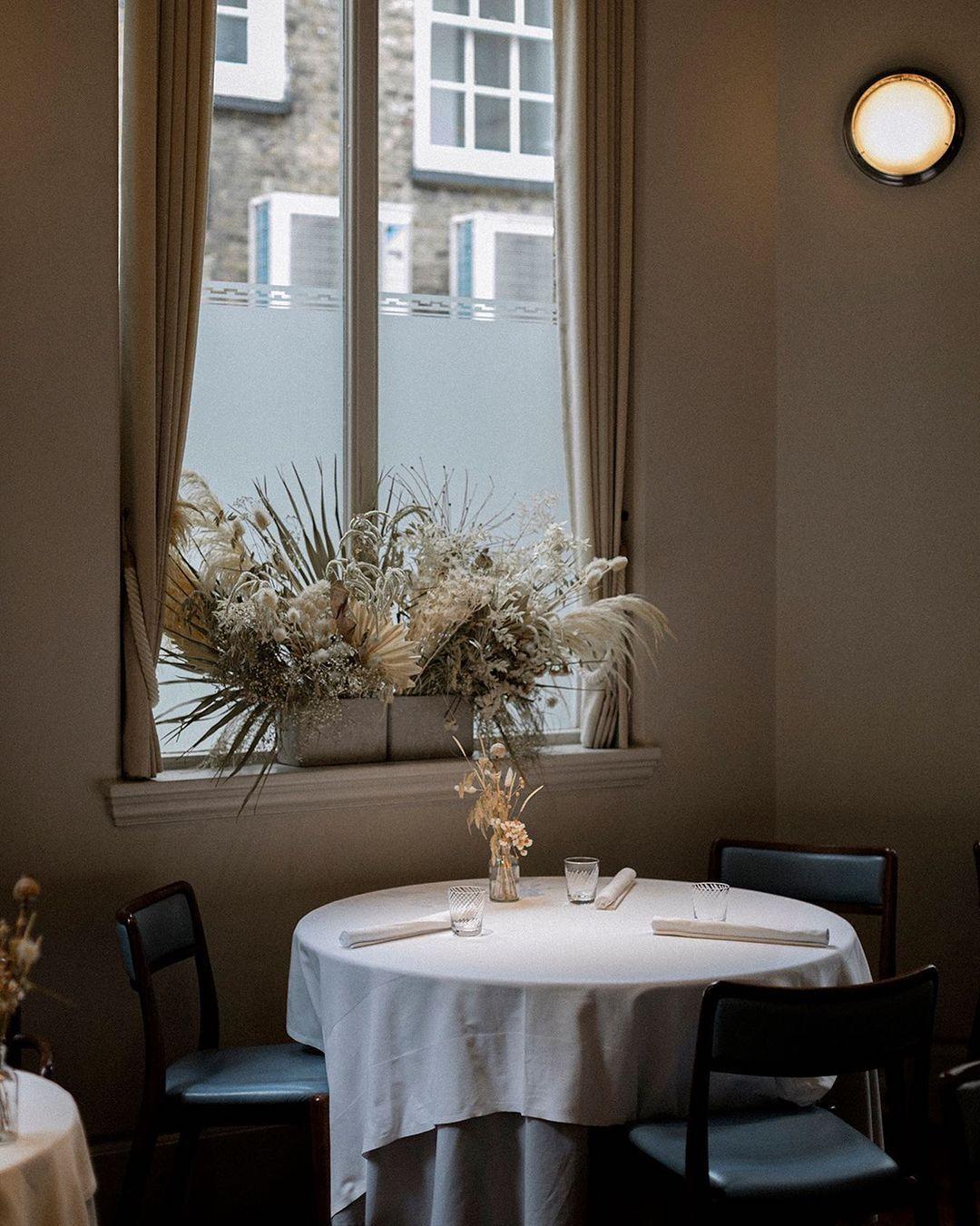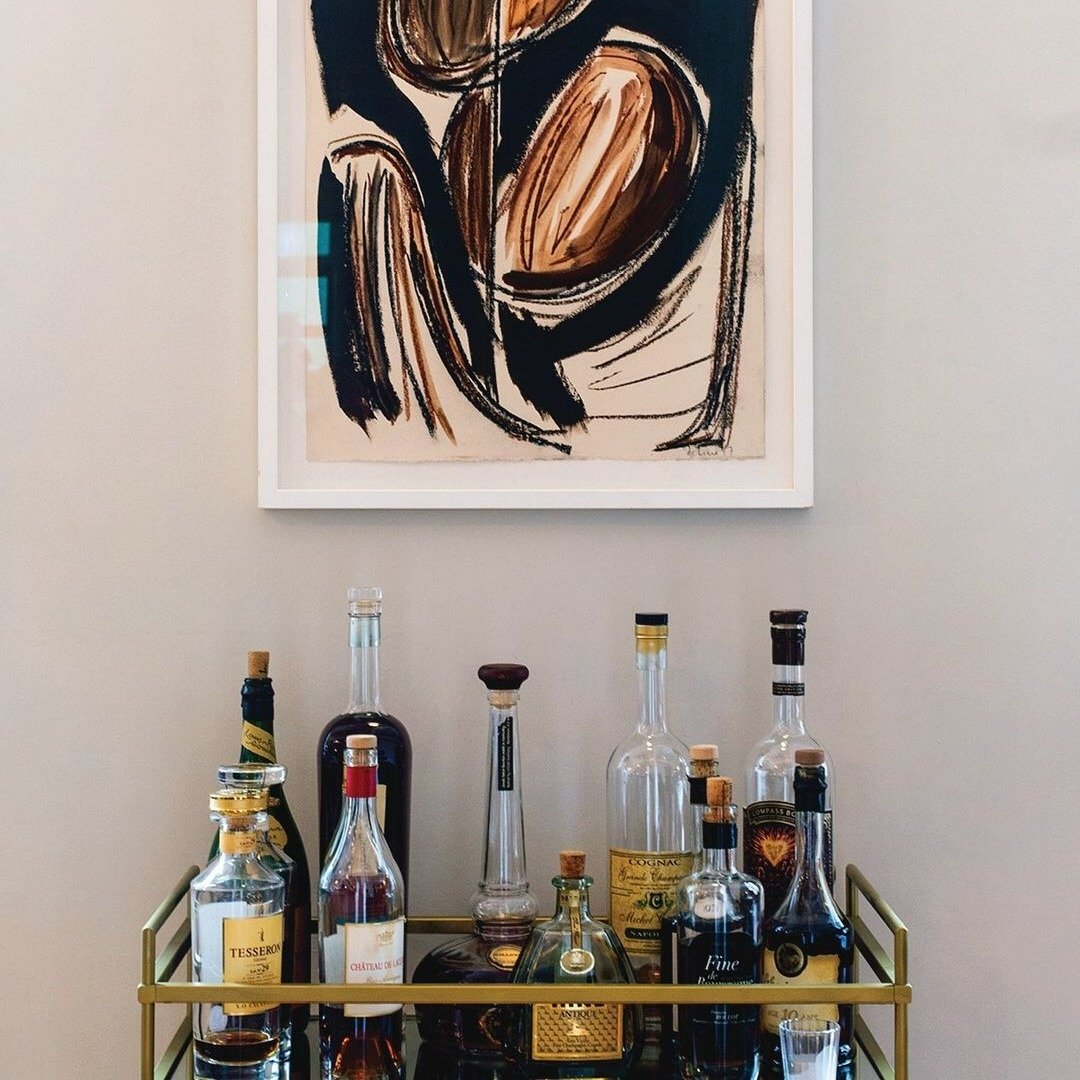 Shoreditch Town Hall, 380 Old St, EC1V 9LT
BRAT Restaurant, Shoreditch
Two east London locations (London Fields is a pop-up) of this Basque grill prove its local reputation. Nearly everything on the menu is cooked over a fire, imparting rich, smoky flavour to each dish. Prices seem strikingly high – it's important to remember that the menu is crafted for sharing. The deserved recipient of one Michelin star, there have been whisperings of a Soho location coming later this year.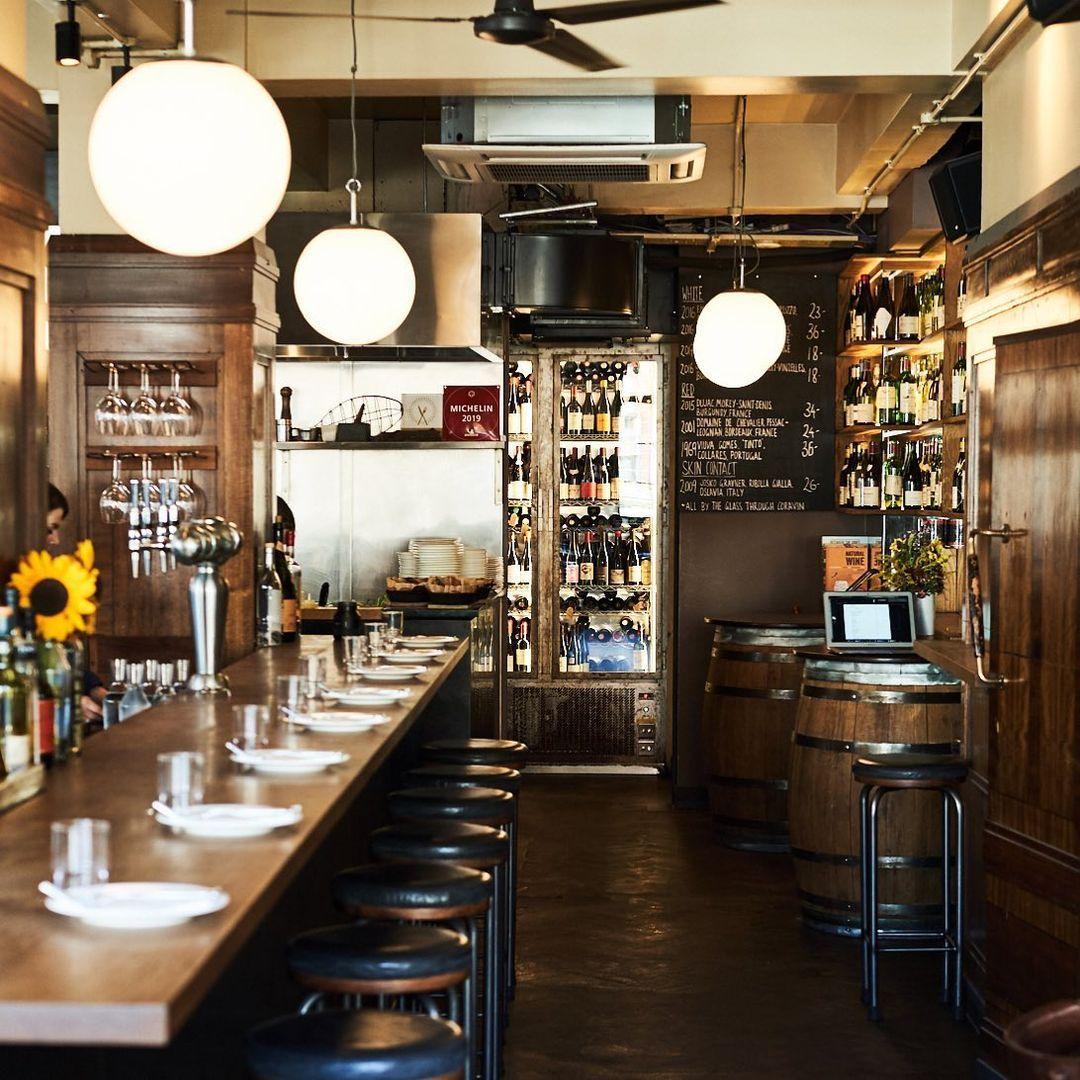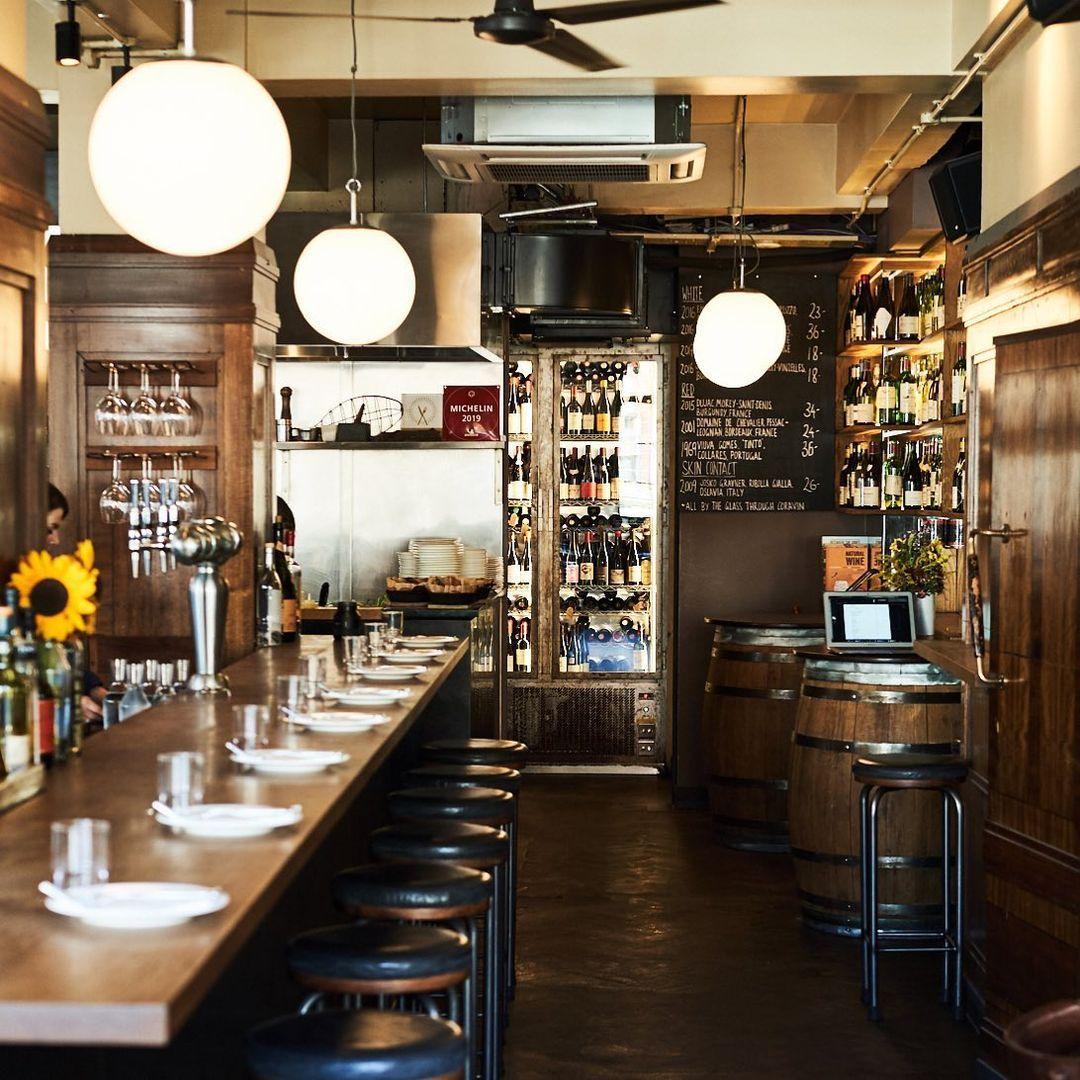 4 Redchurch St, E1 6JL
St John Bread & Wine, Shoreditch
Across the street from Spitalfields, this location of London stalwart St John features an onsite wine and bakery in addition to the dining room serving lunch and dinner. Simple food done well, the same nose-to-tail ethos applies at this location, as does the original. This is not the place for vegetarians. However, if you fall into the omnivore or carnivore categories, a meal here is amongst the best you'll experience.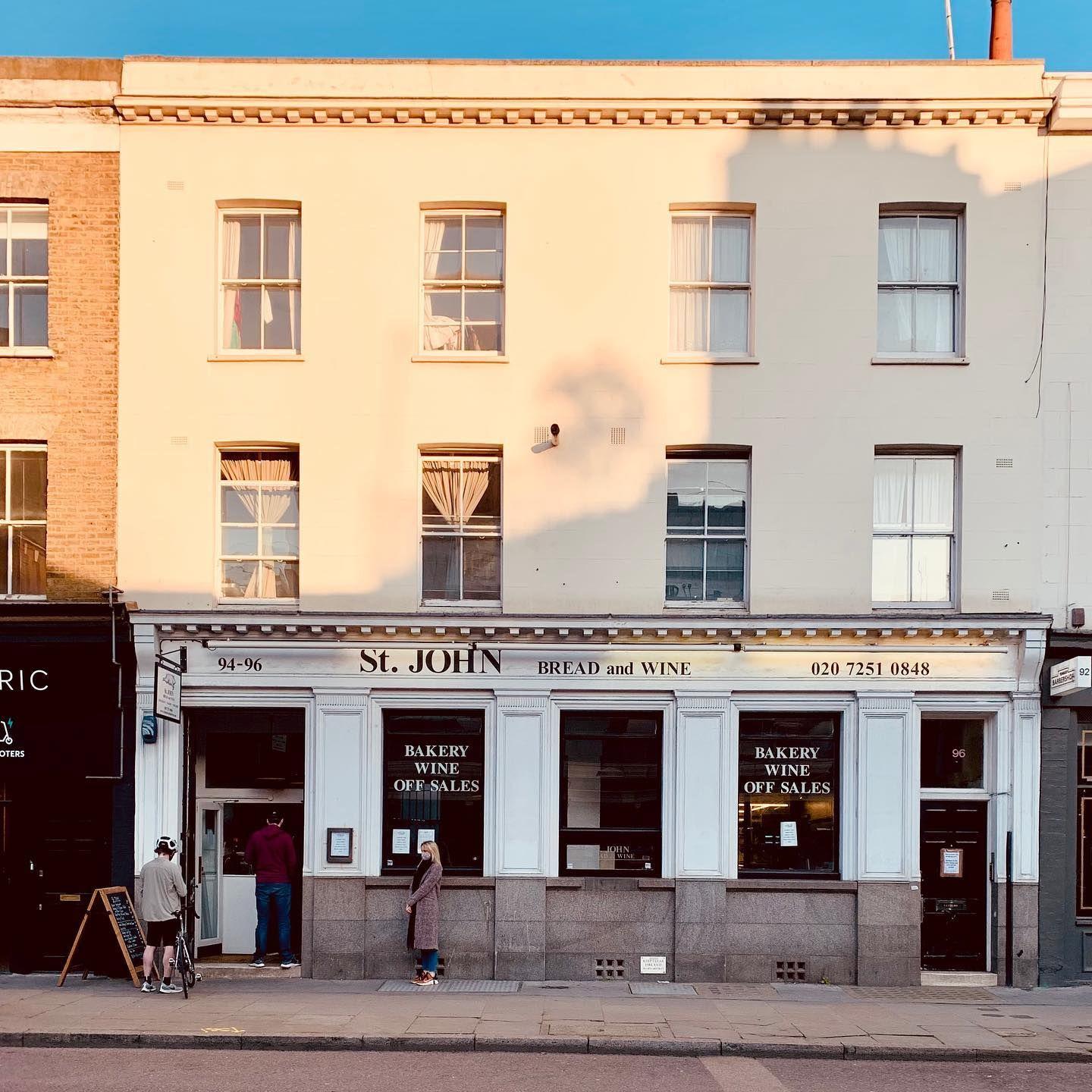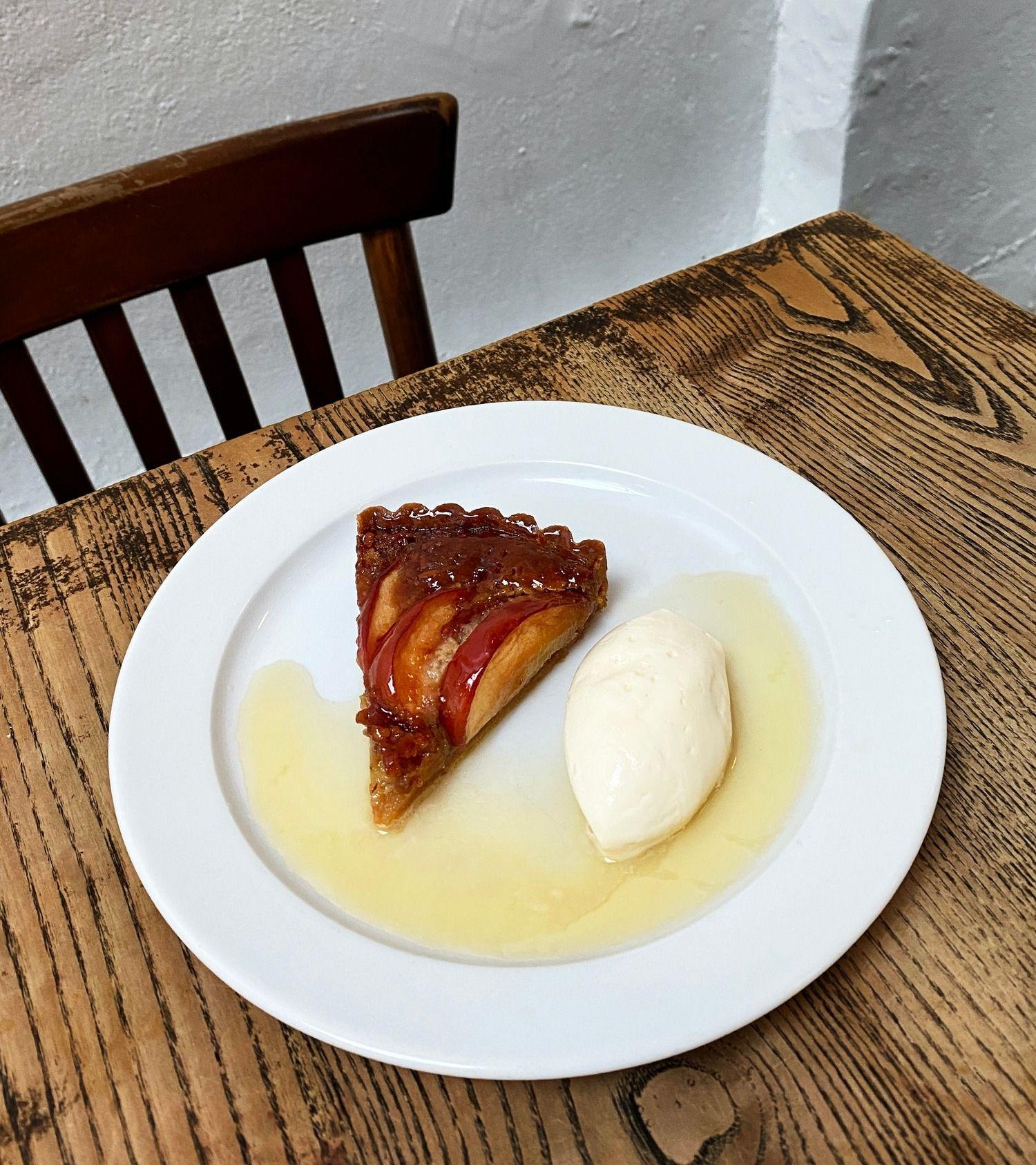 94-96 Commercial St, E1 6LZ
Da Terra, Bethnal Green
One of few London restaurants to serve a 'blind' tasting menu, this European restaurant offers what we'd call an actual dining experience. Aside from the novelty of not knowing what you're about to eat, the experimental cuisine here ensures you'll be eating food you've never tried before. Housed in Town Hall Hotel, a beautiful Victorian building, the stark contrast of old with new enriches the meal itself.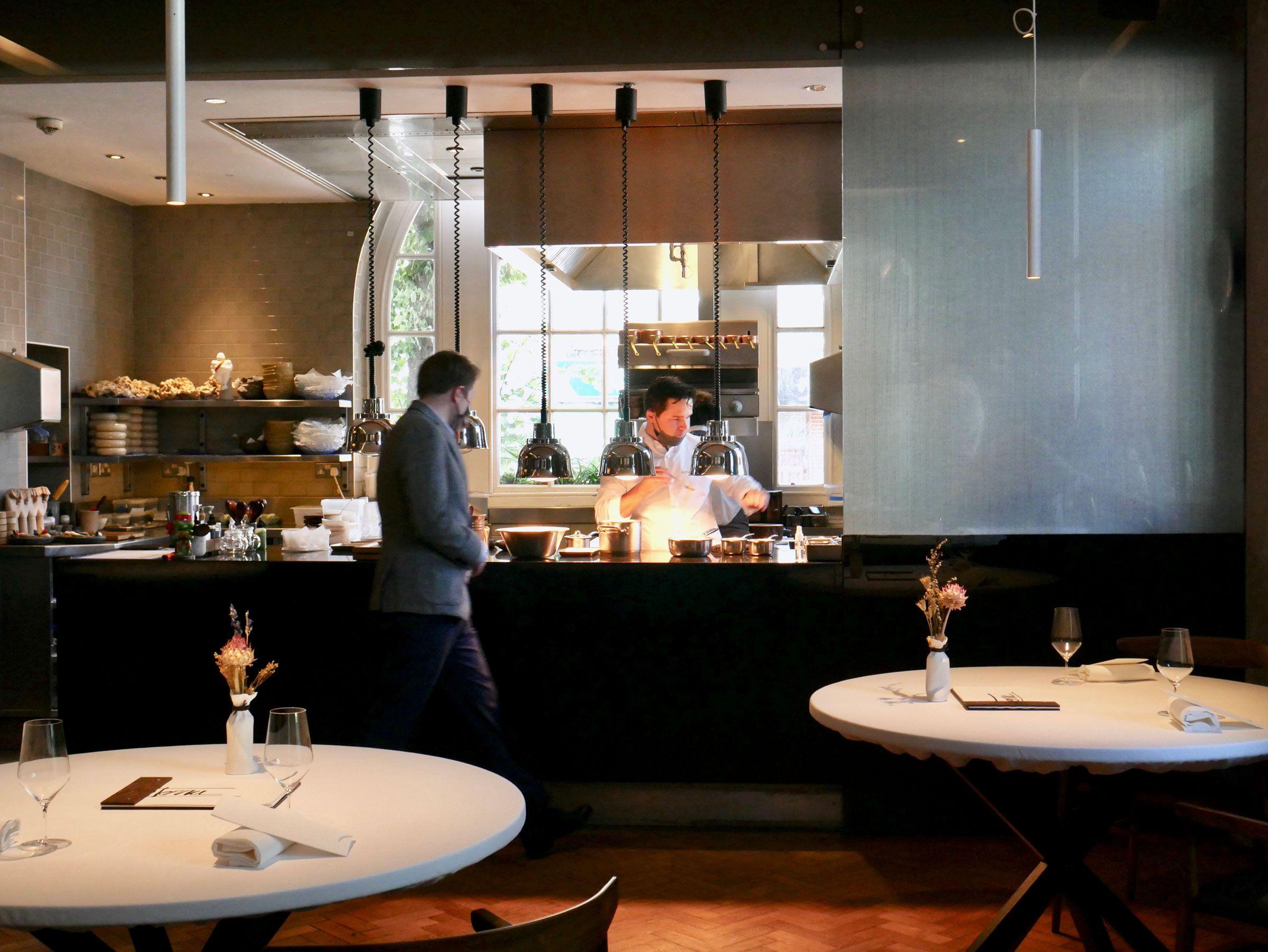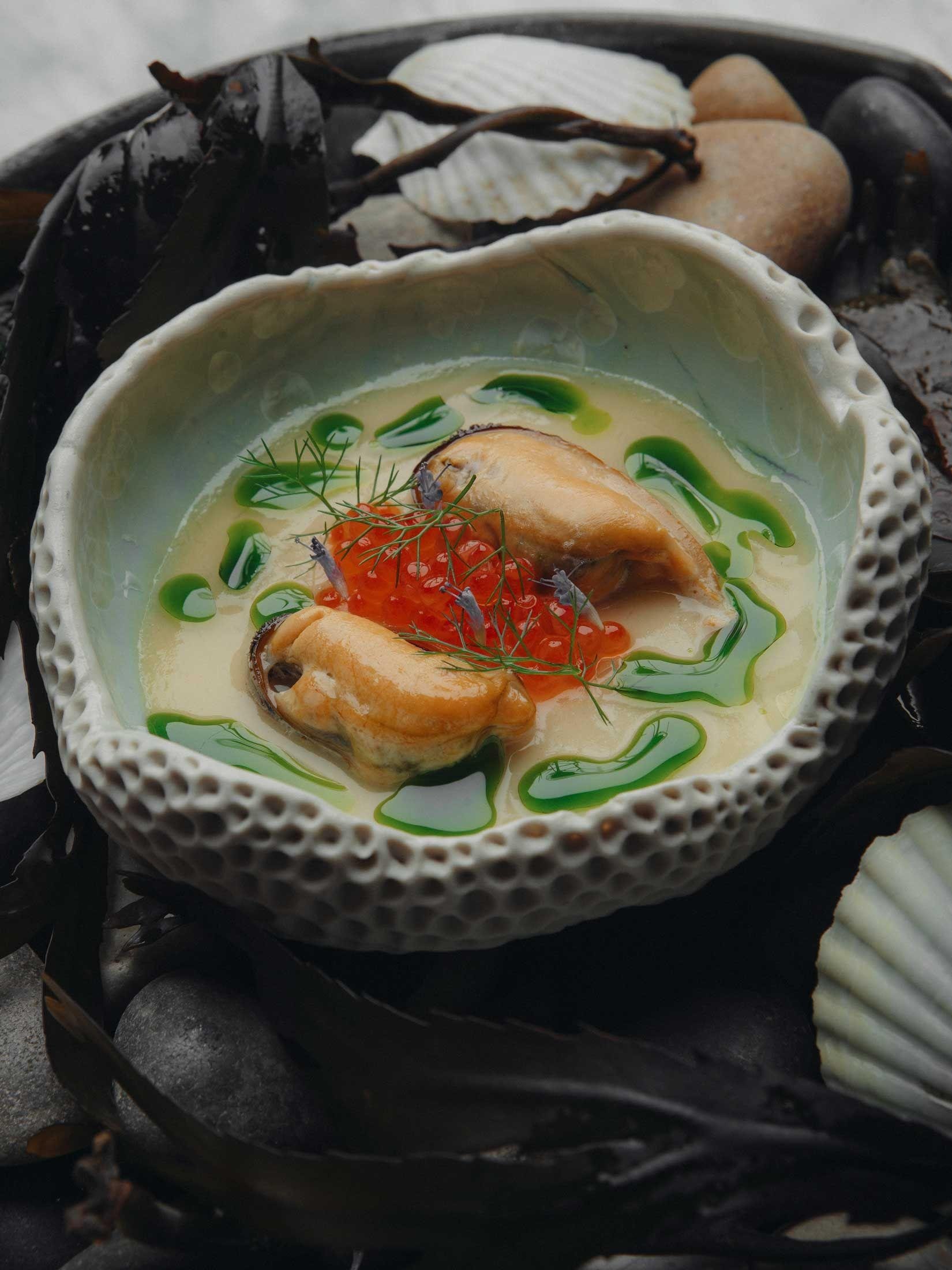 8 Patriot Square, E2 9NF
Lyle's, Shoreditch
Ranked amongst the World's 50 Best Restaurants, this modern British restaurant in Shoreditch's iconic Tea Building has consistently received prestigious accolades since opening seven years ago. The concise menu changes daily, and the vegetarian menu is on par with the main (they cater to vegans, as well); lunch is à la carte should you desire a more casual experience. The excellent wine list is revolving, too, and focuses on biodynamic options.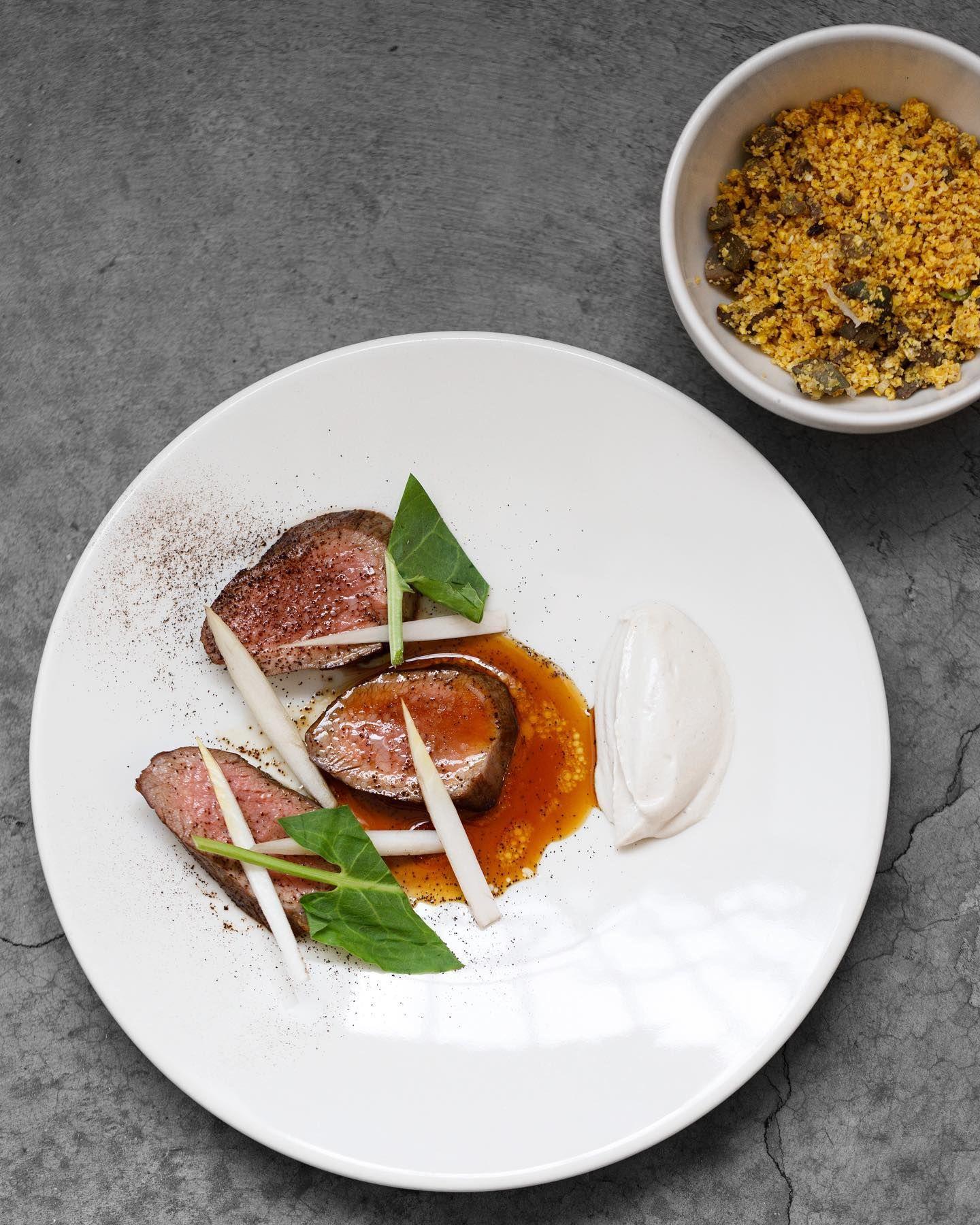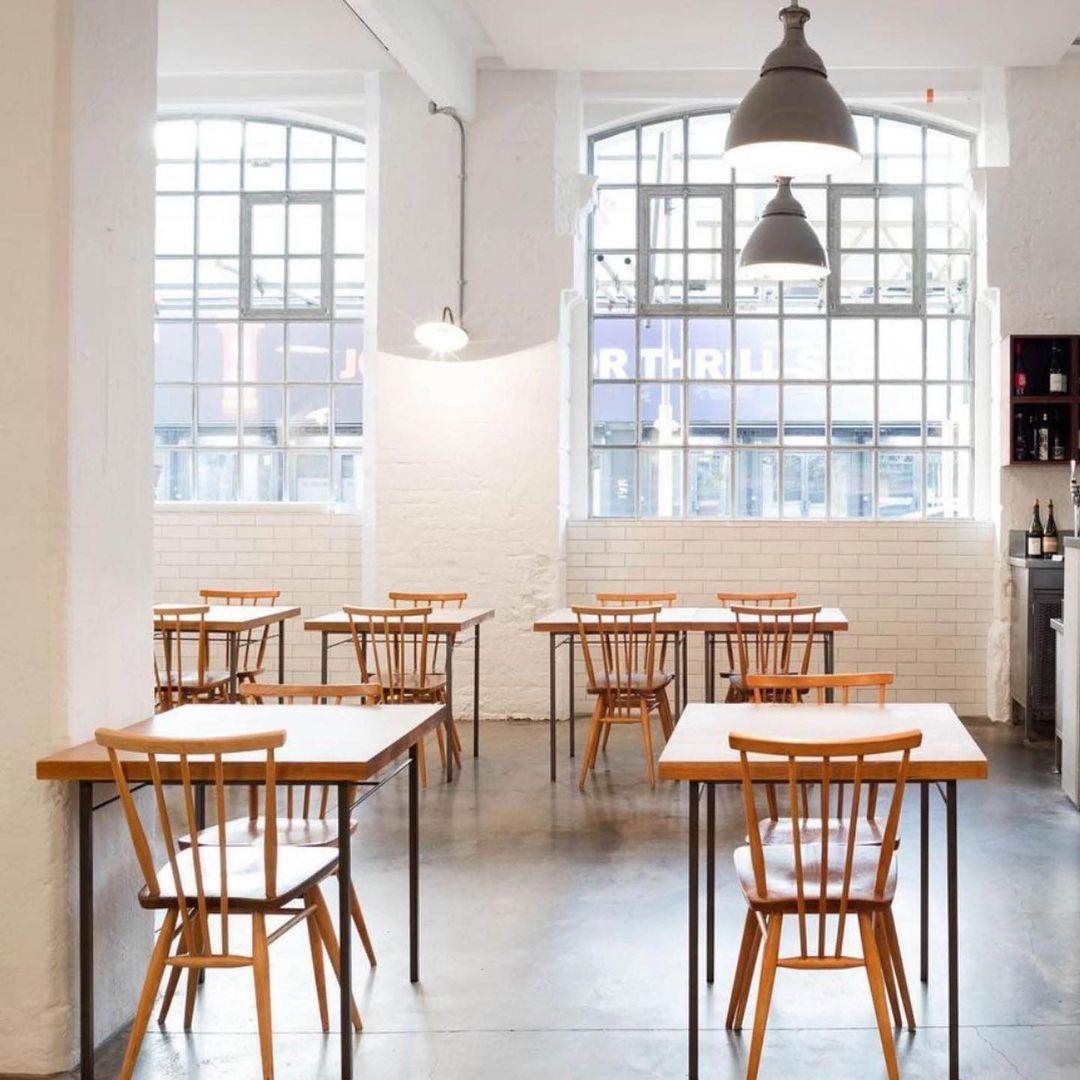 Tea Building, 56 Shoreditch High St, E1 6JJ
You've got good taste. We've got the specialist knowledge. As a Quintessentially member, you have a priority seat at every Michelin-starred restaurant, speakeasy cocktail bar, and chef's table experience – anytime, anywhere. Click here to discover membership.