Capturing the Moment, Tate Modern
Until 28th January 2024
Showcasing masterpieces from the Yageo Foundation Collection in Taiwan and the Tate Collection, this exhibition combines an eclectic mix of artworks from various mediums by some of the icons of the 20th century. It's a rare chance to see a picture by the great Pablo Picasso hanging in dialogue with a photo-realist painting by Gerhard Richter, as well as a brooding portrait by Francis Bacon and David Hockney's auction record-breaking Portrait of an Artist (Pool with Two Figures).
What defines this exhibition and sets it apart, however, is that it draws interesting parallels with photography in addition to the eclectic mix of paintings.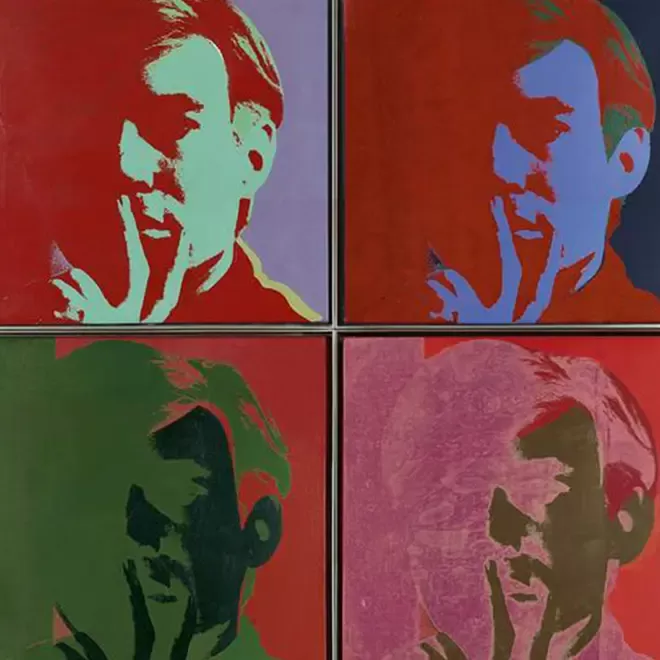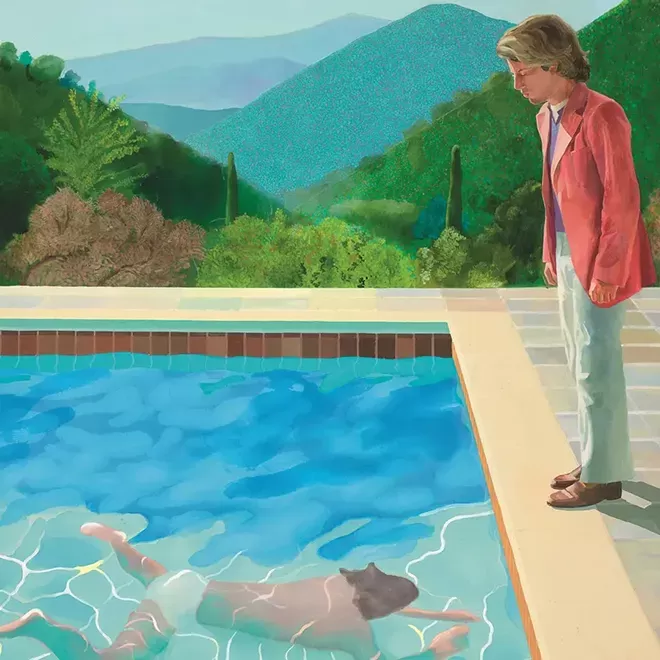 Claudette Johnson: Presence, Courtauld Gallery
29th September – 14th January 2024
British artist Claudette Johnson is acknowledged as being one of the pivotal figures of the Black British Arts Movement and a leading figurative painter of her time. Her large-scale painted portraits and intimate depictions on paper in gouache and watercolour display her inherent ability to capture her sitters, who, most of the time, were friends and relatives or members of her community. As the artist noted herself, her aim was 'to tell a different story about [their] presence in this country.'
Seeing Johnson's works in the context of the historic Courtauld Collection only emphasises her ties to art historical movements. Yet, her compositions go beyond that by frequently referencing sculptures and carvings outside the Western Art canon. This exhibition is the first to celebrate Johnson on such a scale and in a major public London gallery. Thanks to Courtauld's Dorothy Price (Professor of Modern and Contemporary Art and Critical Race Art History), research and publications grow more broadly around Claudette Johnson and Black and Diasporic British Art.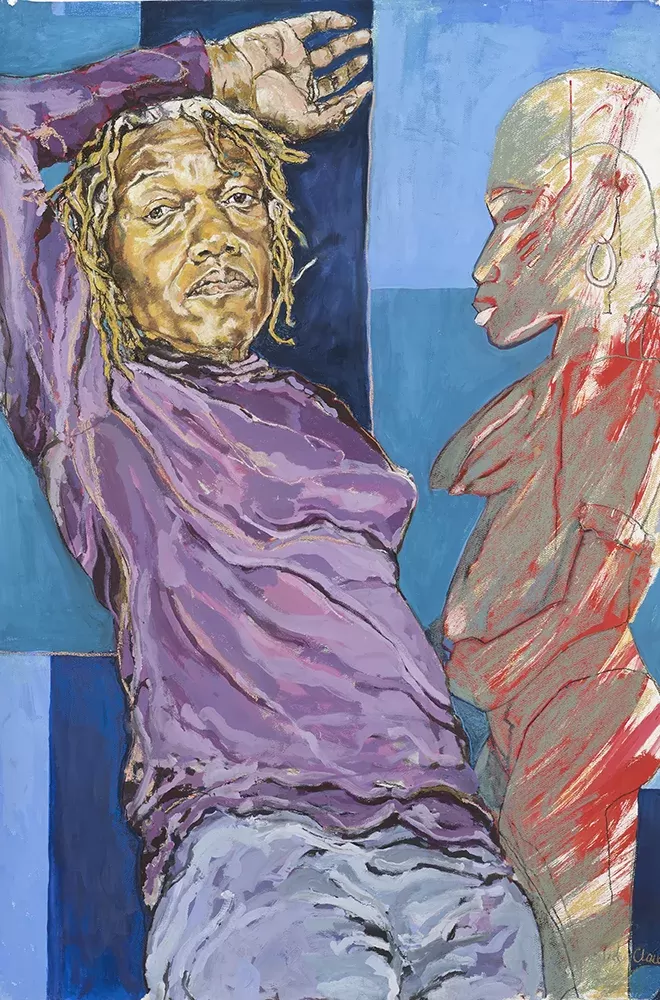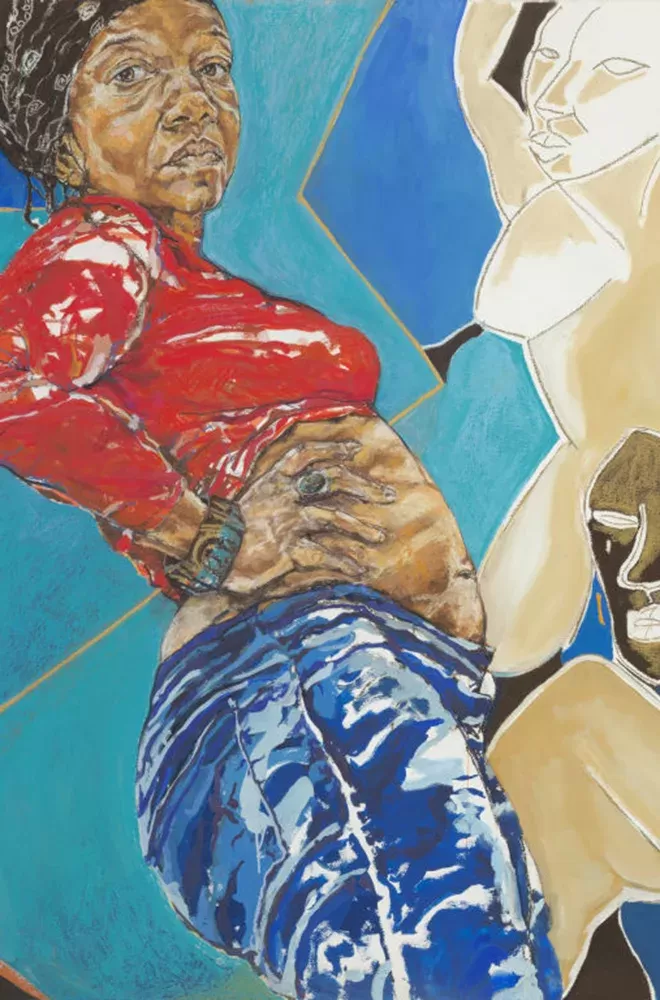 Gabrielle Chanel: Fashion Manifesto, V&A Museum
16th September – 25th February 2024
Book this now to avoid disappointment – tickets are already nearly sold out for this much-anticipated show. The V&A has gained an unsurpassable reputation for its incredibly sumptuous displays, and most especially when it comes to their unmissable temporary fashion exhibitions.
This will be the first UK exhibition dedicated to Coco Chanel and will chart the evolution of her work. Her iconic little black dress has become a staple item – copied and emulated by many – and is now featured (in some form) in almost every woman's wardrobe. However, even before that, from the moment Chanel opened her first boutique in 1910, she broke the conventions of ladies' wear and paved the way for functional yet elegant work clothes that empowered women in a way the fashion world had never seen before.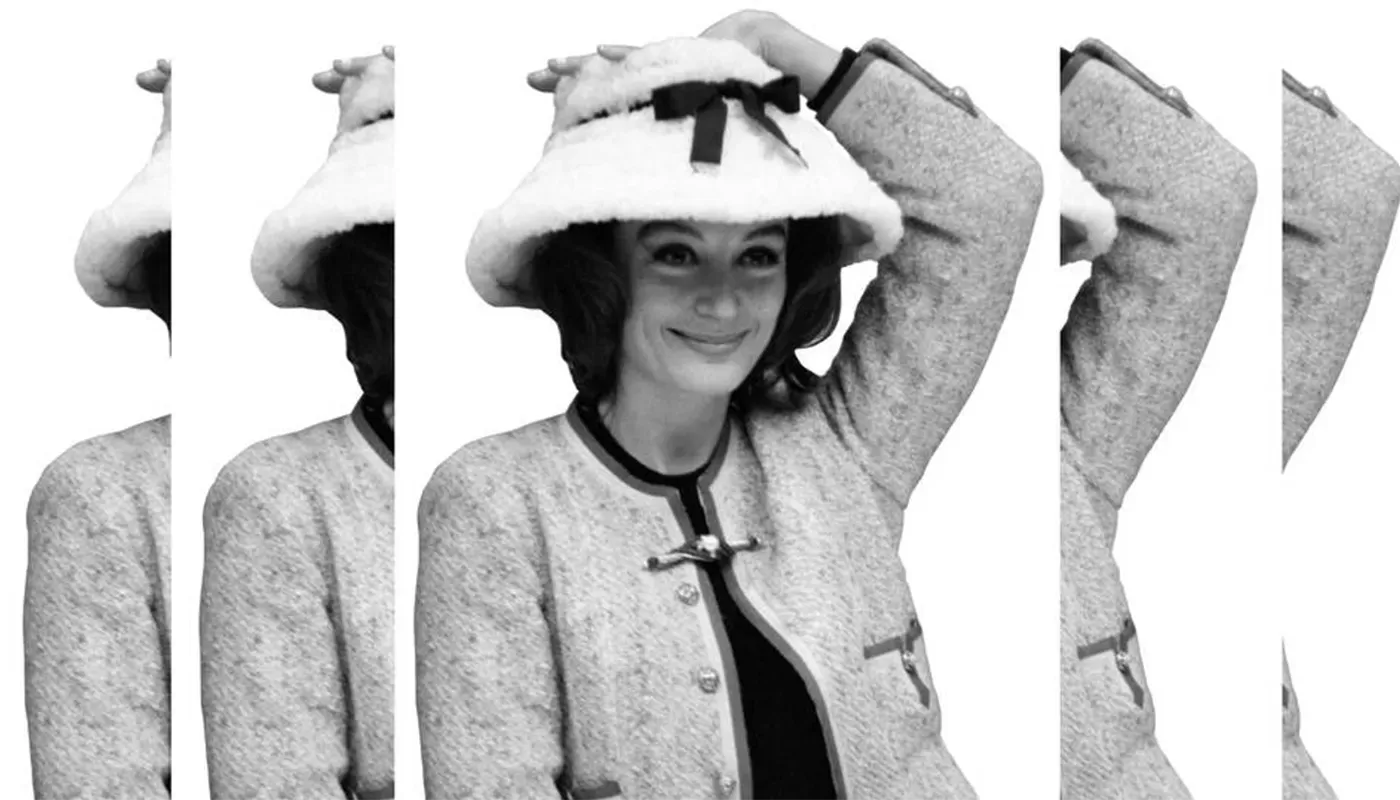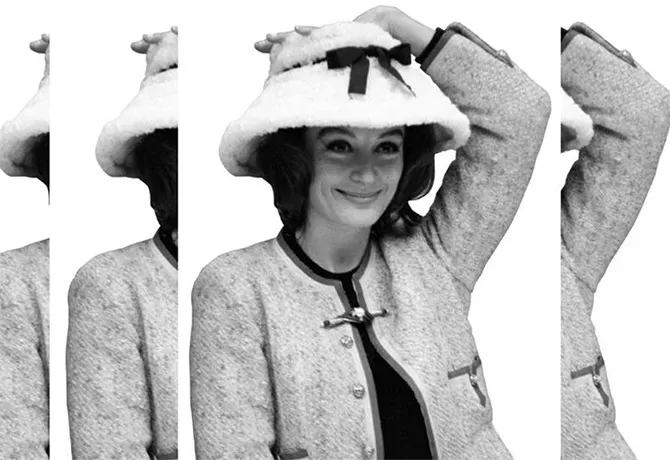 Marina Abramović, Royal Academy of Art
23rd September – 10th December
Best known for her provocative performance pieces that challenge the boundaries of art, Serbian artist Marina Abramović has gained an almost cult-like following. This solo show at the Royal Academy of Art will be the first major survey exhibition on the artist in the UK and will collate over 50 works from each of the essential points in her career.
Part of me wonders what performance might also unfold in the space... During Abramović's 2010 retrospective at MoMA in New York, she sat motionless facing visitors for over 700 hours, titling the experience: The Artist is Present.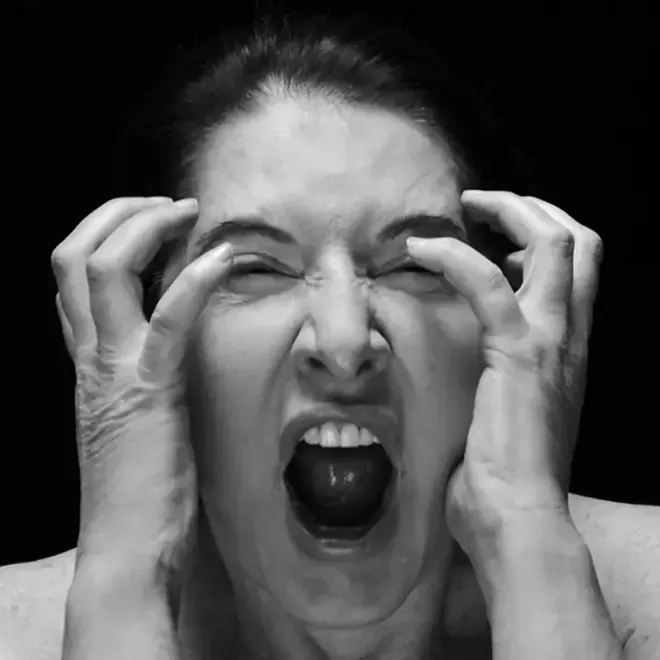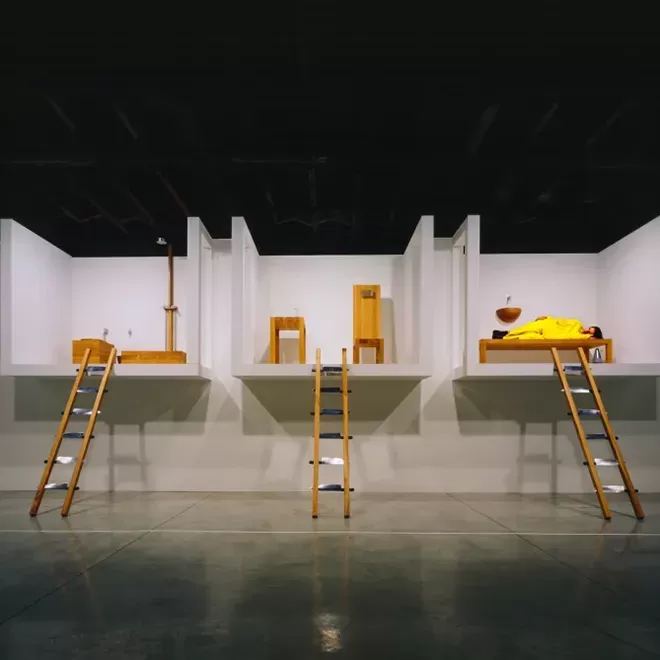 Sarah Lucas, Tate Britain
28th September – 14th January 2024
Part of the iconic YBA (Young British Artists) group of the 1990s, Sarah Lucas has, since then, become especially renowned for her sculptures and photographs, which give visual form to abstract language steeped in gender stereotypes. As a result, her works are often visual puns or exaggerated plays on words, brought to life through the appropriation of the everyday. Ordinary household chairs suddenly morph into drooping, curvaceous forms – sexualised to the point of absurdity. In this way, Lucas continues to challenge our perceptions of sex, class and gender in a bold and unmistakable way.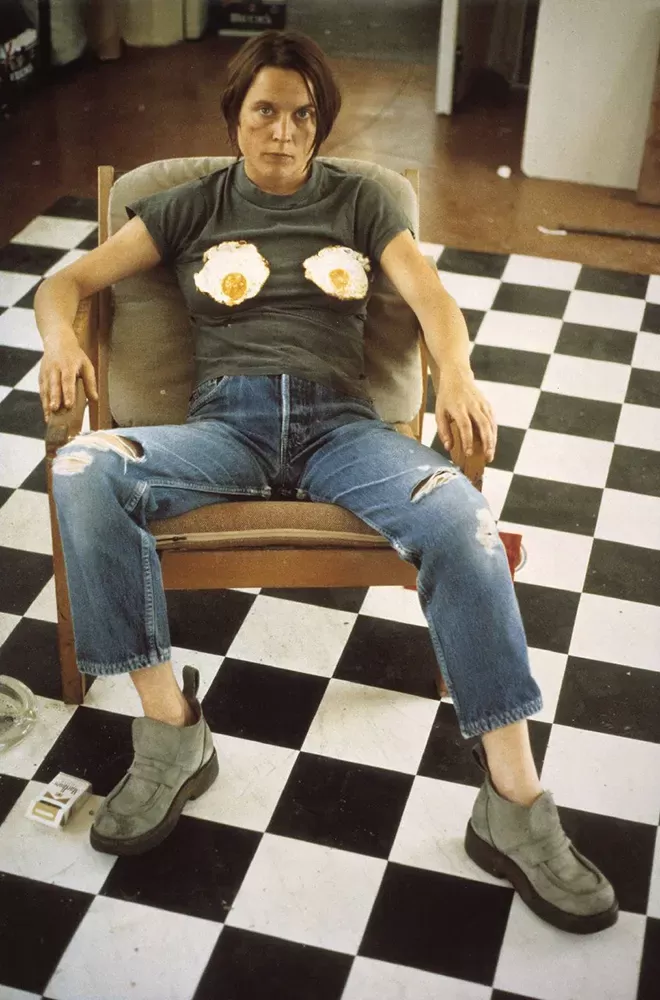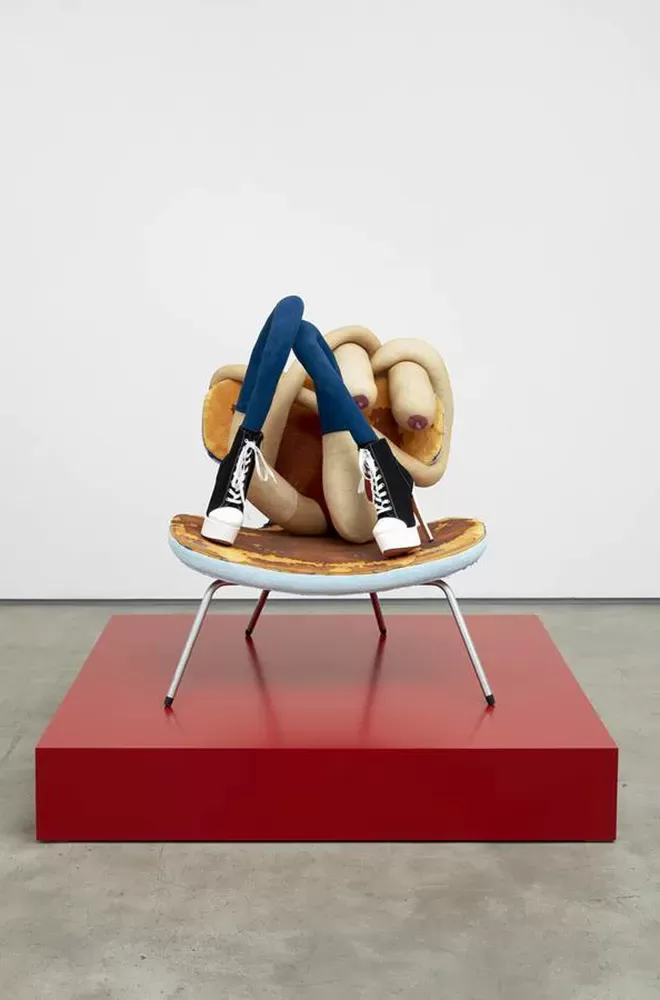 Philip Guston, Tate Modern
5th October – 25th February 2024
This is undoubtedly one of the most highly anticipated shows this year. Dedicated to the American painter Philip Guston, it charts his career and displays his painterly evolution from complete abstraction to figuration. However, what defines the latter part of the artist's career (which features his most celebrated works) are the dark social commentaries that pierce through his seemingly simple, cartoon-like subjects. Echoing the political unrest of the late 1960s, Guston held a mirror to society – often exposing the most tragic and corrupt issues of life in America at that time.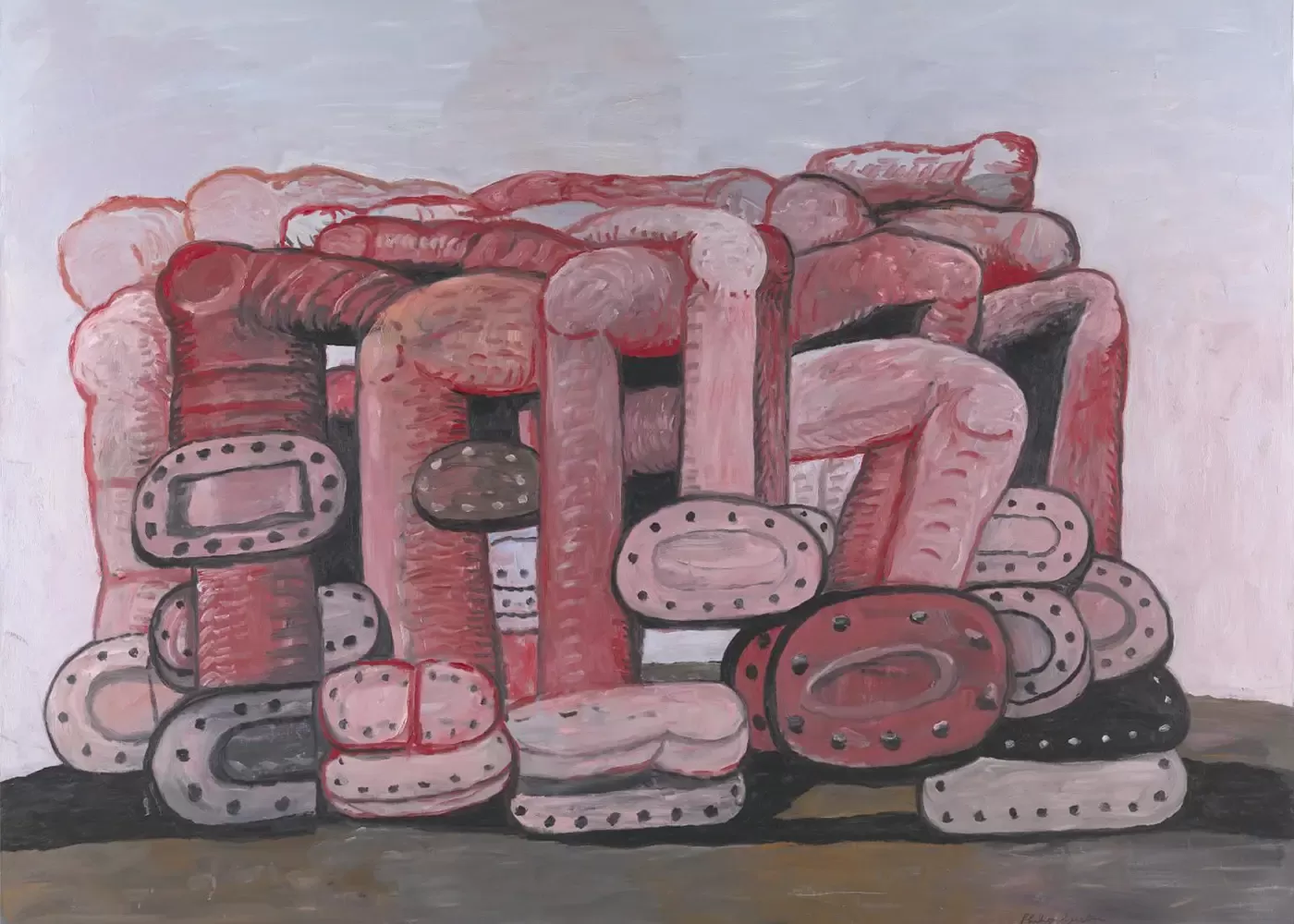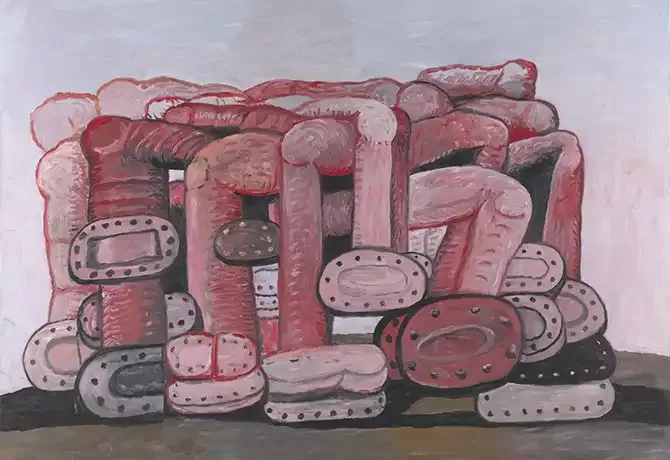 Frieze London & auction season, multiple locations
11th October – 15th October
And it's nearly that time of year again… Frieze! Dominating Regent's Park for one week only, the annual fair will return this October to showcase new and upcoming talent alongside blue-chip established names. If you are drawn to contemporary art, this is an unmissable calendar event. Coinciding with the fair itself, auction houses in the city (like Sotheby's, Christie's and Phillips) will present works of art for sale during their key contemporary season.
It's an excellent opportunity to be immersed in a vast quantity of quality art, and each season, there are some major museum-worthy gems (rearing their heads out of one private collection, only to submerge into another private collection, maybe never to be seen in public again).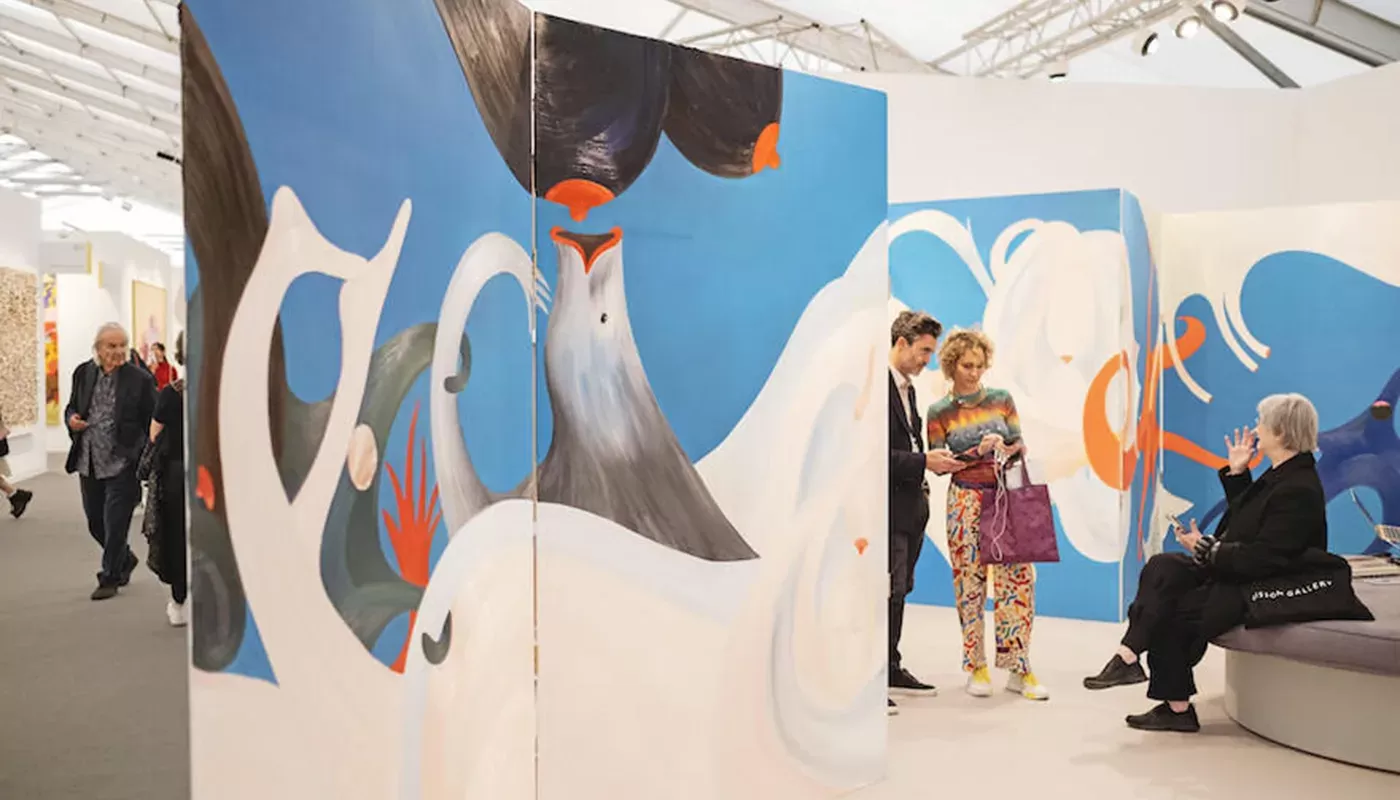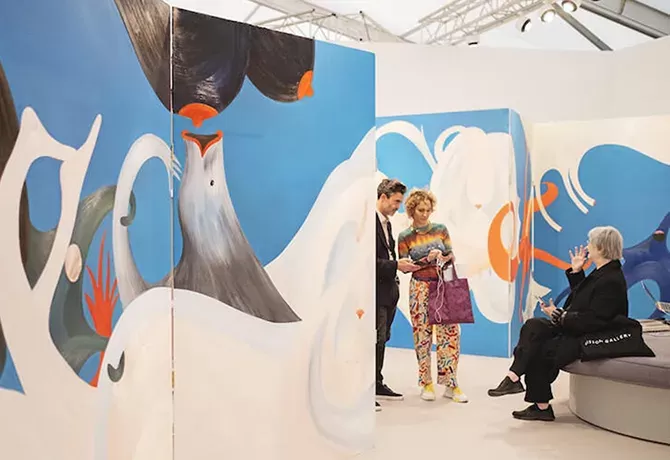 Hiroshi Sugimoto: Time Machine, Hayward Gallery
11th October – 7th January 2024
Japanese photographer Hiroshi Sugimoto, now in his 70s, continues building his eclectic image portfolio. Arguably best known for his black-and-white photographs, he captures portraits, seascapes, derelict interiors and details of inanimate objects in the same ethereal light, imbuing them with a haunting sense of permanence. If you are unfamiliar with his photography, check out this survey exhibition, as it promises to tell the story of one of the most influential photographers working today.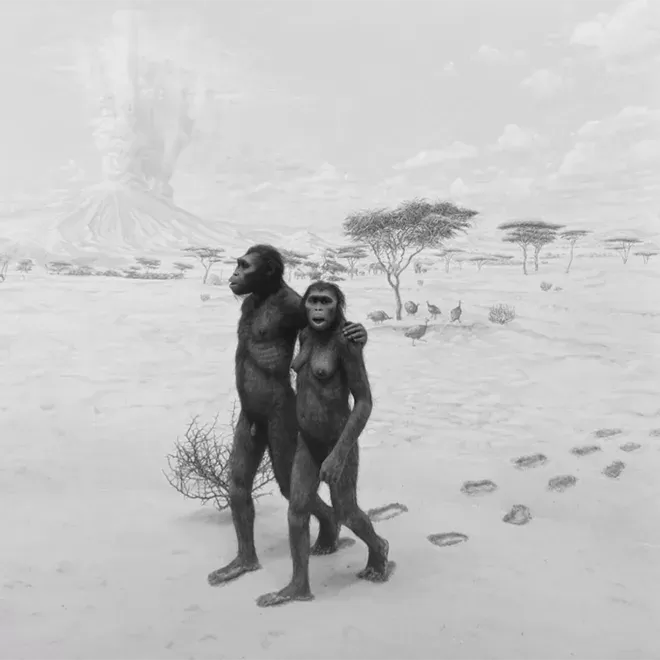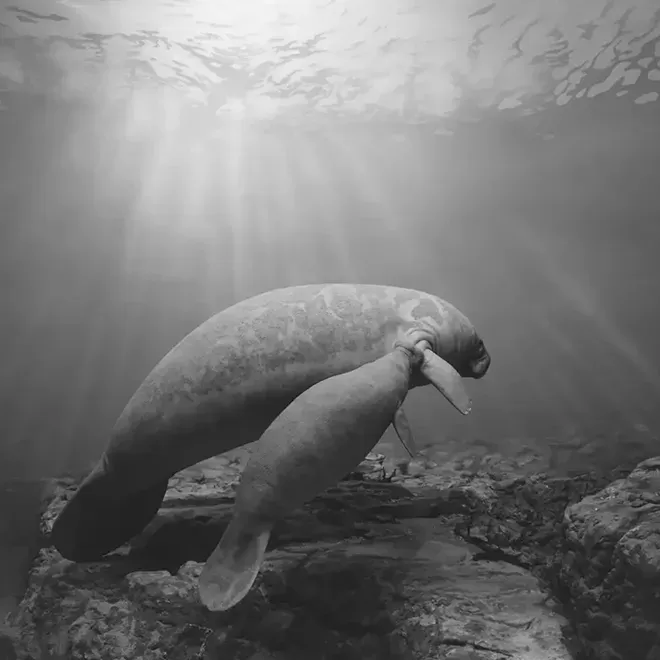 Women in Revolt!, Tate Britain
2nd November – 7th April 2024
An unparalleled array of works created between 1970 and 1990 by over 100 women artists from the UK will be displayed in this major exhibition at Tate Britain. Tackling the key socio-political events of that time, Women in Revolt! will not only chart the fight for change from a female perspective but also dive into specific strands of the movement, including the struggle to promote the visibility of under-represented groups of women artists (like those of Black and South Asian backgrounds).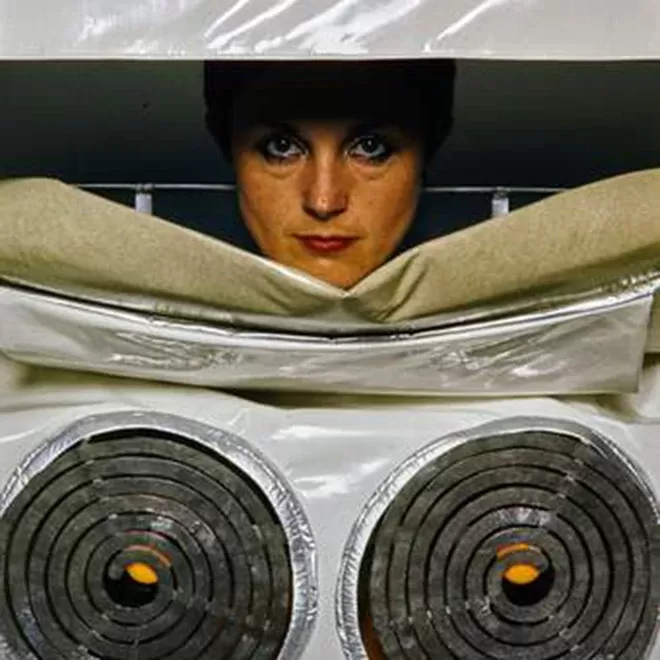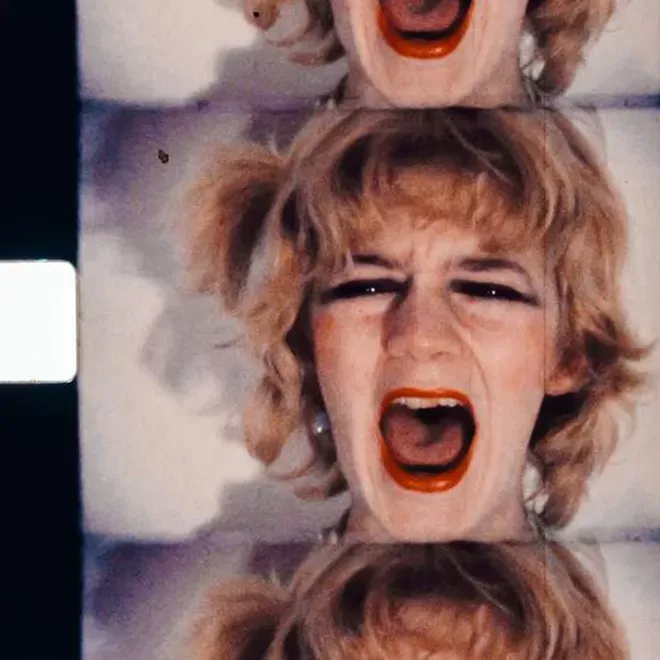 David Hockney: Drawing from Life, National Portrait Gallery
2nd November – 21st January 2024
If this exhibition sounds familiar, that's because it was on view for just 20 days before the National Portrait Gallery's closure due to the pandemic in Spring of 2020. Now, it returns to give light to a beautiful selection of drawings created over 60 years by one of the most important figurative artists of our time, David Hockney. Almost all of the pieces on show present just a handful of sitters: the artist's mother and friends, Celia Birtwell, Gregory Evans, Maurice Payne, and, of course, himself. His indisputable skill as an artist is perhaps best shown in these intimate portraits as we chart their development from pencil or crayon on paper to photographic collage and, finally, iPad work. Even if you had the chance to catch this show in 2020 just before it ended abruptly, this time round, there are a few new additions to the selection, executed in the years of the pandemic.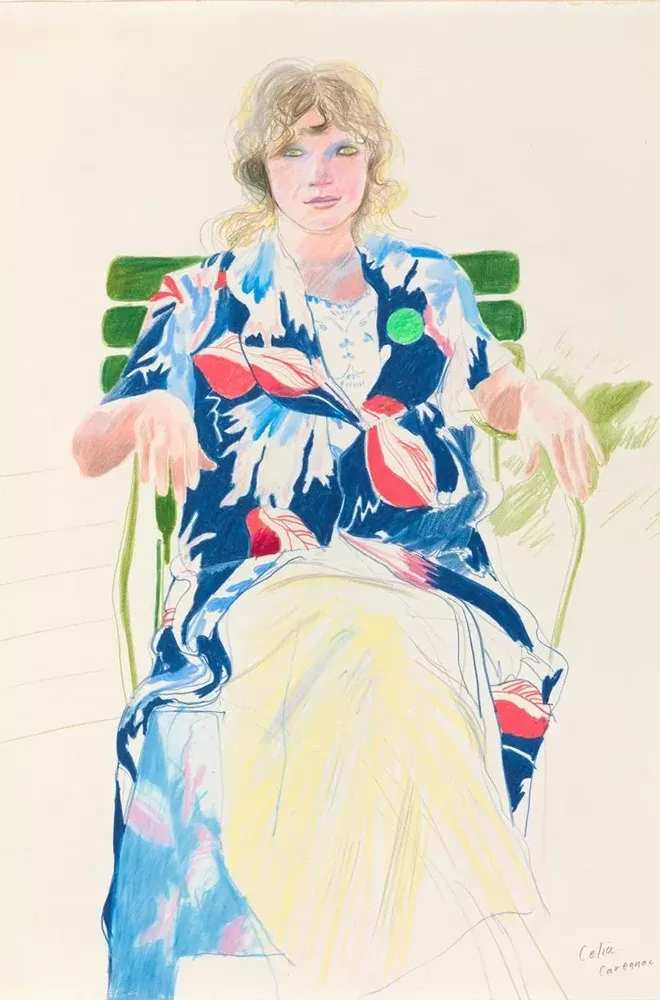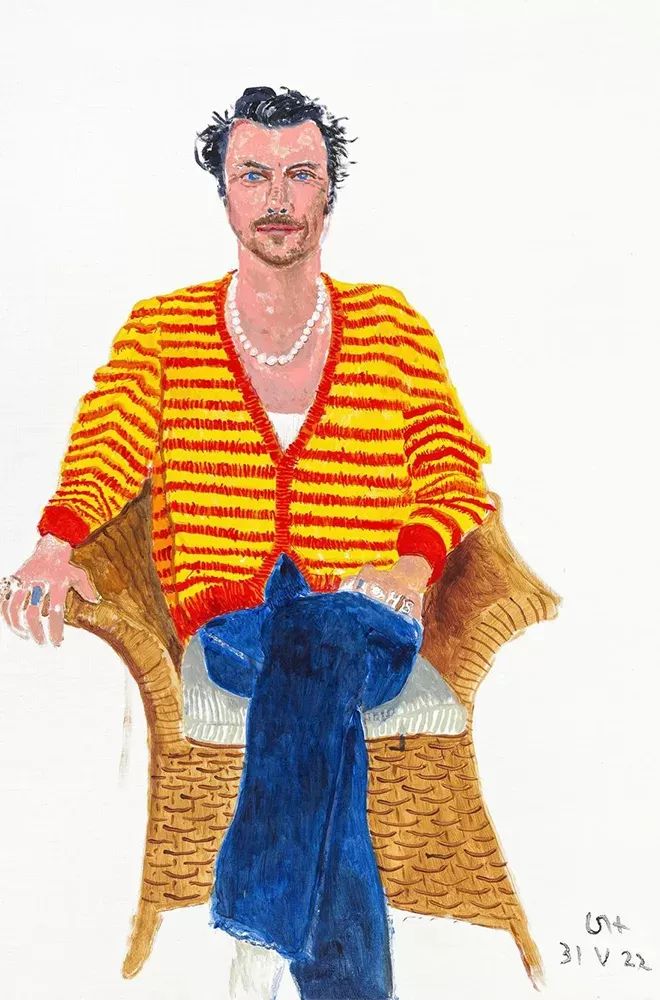 Impressionists on Paper: Degas to Toulouse-Lautrec, Royal Academy of Art
25th November – 10th March 2024
Another blockbuster Impressionist exhibition, but this time focusing solely on works on paper by the great French artists of the late 19th century. Including over 70 works, the exhibition will show just how these pioneering artists successfully elevated the status of this medium – from mere sketch to completed artwork. Bringing works of art from public and private collections worldwide will be an unmissable show for anyone who loves this period of art history.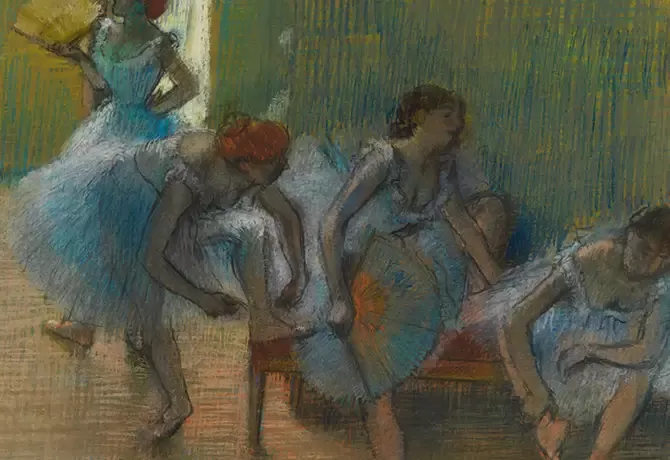 If you are interested in a dedicated tour of this exhibition with our Quintessentially Art Advisor, Bojana Popovic, book soon to avoid disappointment.
Want to be invited to private tours, previews, and talks at the most esteemed art and cultural events around the world? To make it happen, we work alongside the most prestigious artists, galleries, museums, auction houses, and art fairs globally. Find out more about a Quintessentially membership here.