Is it really that time of year already? The crowds have once again descended upon Regent's Park in central London for the capital's flagship contemporary art event: Frieze.
Frieze 2021 was a surreal affair with multiple unknowns. Nobody knew whether masks were still a requirement; which Covid tests were necessary before entry; or whether international clients would be willing to travel to London, which had relaxed its rules ahead of most other countries. I distinctly remember a feeling of unease as I walked through the packed and stuffy labyrinth of stands on Preview Day, all the while thinking this would certainly be the root of my demise.

Frieze 2022 couldn't be more different. Despite the dire state of the pound, there was a real buzz in the air and an enormous queue on VIP Preview Morning. International clients were back in full force and with them, continental cheek-kissing and handshakes.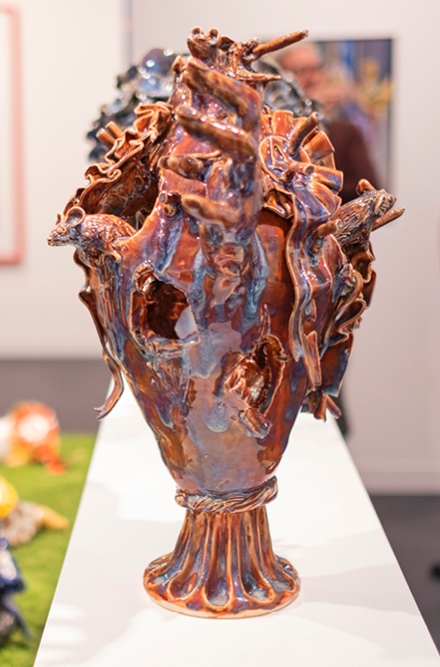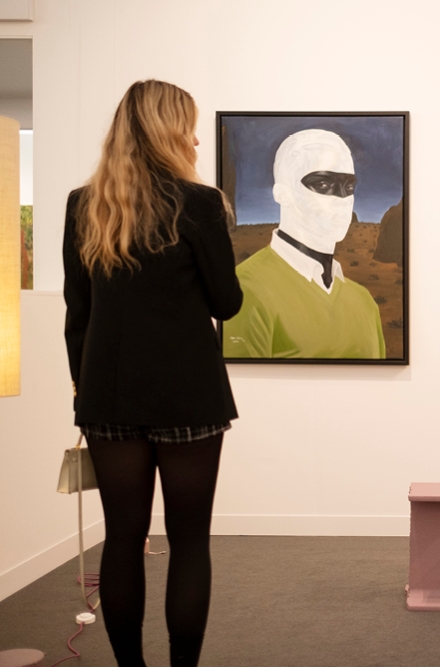 Credit: Linda Nylind
Once through the doors, it became immediately clear that the excitement around young, super-contemporary artists remains unwavering. Gagosian's imposing stand showcased seven vast canvases by 29-year-old British painter Jadé Fadojutimi, all of which were pre-sold days before the fair even opened. Last year, at Pippy Houldsworth's stand, works by Fadojutimi sold for around £100,000 but recent rumours suggest that this year's figure is closer to five times that.

In auction houses, young female artists have taken the spotlight over the last year, with auction records being consistently broken. Case in point: 31-year-old Flora Yukhnovich, whose paintings have been selling in the millions at Christie's and Sotheby's. The demand for Yukhnovich was no less fervorous at Victoria Miro's stand, where the enchanting Fantasia (2019) sold for approximately $2m (still more affordable than her auction world record of $3.6m).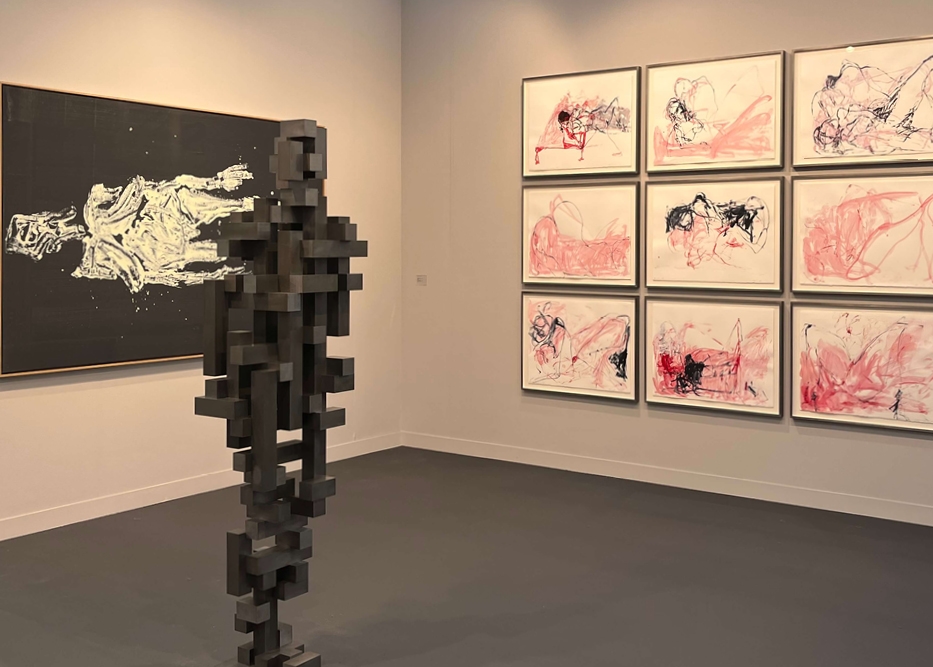 Credit: Bojana Popovic
Cecilia Vicuña, who only recently unveiled her momentous sculptures in Tate's Turbine Hall, has several works at Frieze. Meanwhile, Thomas Dane Gallery invited artist Anthea Hamilton to curate its booth, drawing parallels to a project she recently did at the Museum of Contemporary Art Antwerp. Make sure to drop by both when you visit.
Overall, the prominence of painterly works is abundantly clear. Tracey Emin, probably one of the best-known British artists working today, is featured in several booths. Her spindly, semi-abstract ink nudes stand in contrast to the drenched canvas with dripping blues at Xavier Hufkens gallery's neighbouring stand. Getting your hands on anything by Emin has been virtually impossible as little supply trickles through the market. Only a couple of days ago, Christie's auctioned off a beautiful canvas by Emin, which broke the previous auction record for her paintings. All proceeds from the sale of this picture will be going to support her project in Margate where she is developing artist's studios for a new generation.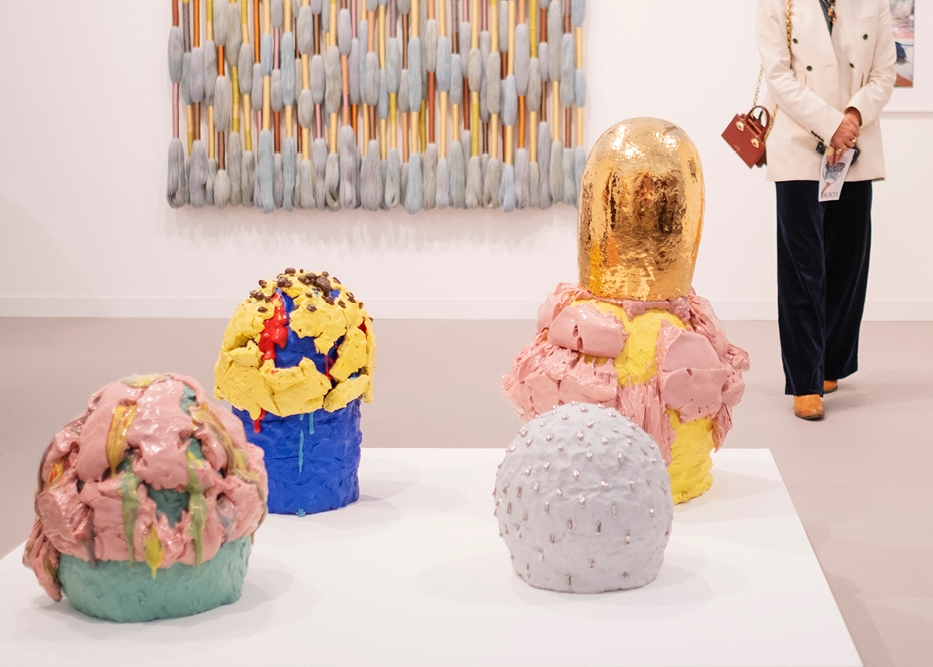 Credit: Linda Nylind
If Frieze is an overwhelming shock for the senses and your taste is a little more traditional, just a short walk away, Frieze Masters exhibits paintings, sculptures and objects created by history's greats. On almost every corner, museum-quality pictures by the likes of Joan Miro, Pablo Picasso, Francis Bacon and Salvador Dalí engage in dialogue. Make sure to catch a glimpse of these before they move into private collections around the world and are probably never seen again.
Frieze aside, if you are coming to London this week, make sure to add the 1:54 Annual Contemporary African Art Fair to your calendar. This is the foremost art fair dedicated to contemporary African art in the primary art market and it celebrates its 10th year anniversary in London this year, so promises to be an impressive display.
To learn more about Quintessentially's Art programme or Bojana, please contact your lifestyle manager.