This autumn, hopefully, life will be pretty similar to what it was pre-pandemic. We're anticipating more regular travel, dinners with friends, and walks in the park – and occasions. By occasions, we mean parties, group gatherings, reasons to get dressed up. Life in loungewear has been nice in some ways, but we really miss putting on something that makes us feel amazing and heading out with friends.
The AW21 womenswear collections, shown (virtually) in the four fashion cities in late February and early March, seemed to reflect that same sentiment. The designers seemed to share a sense of restrained optimism and spoke to the different aspects of our lives that we collectively hope will return. Amongst the boundless creativity – innovation that stretched beyond the clothes to the ways in which the pieces were announced and presented, which ranged from films to digital conversations to the 'show is cancelled' bulletin sent by Loewe – a few trends stayed consistent. Here are three of our favourites.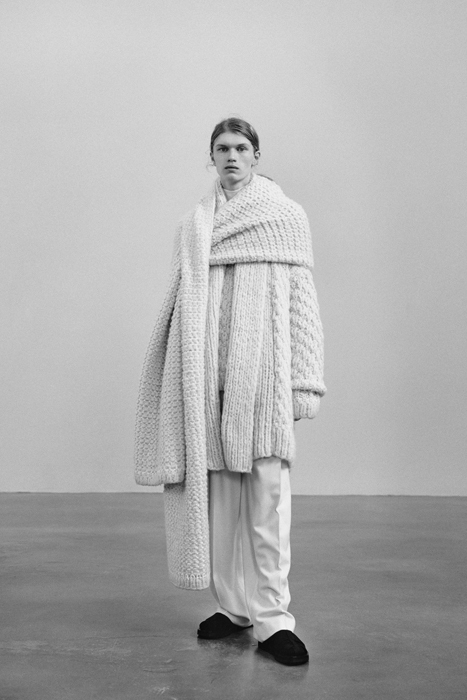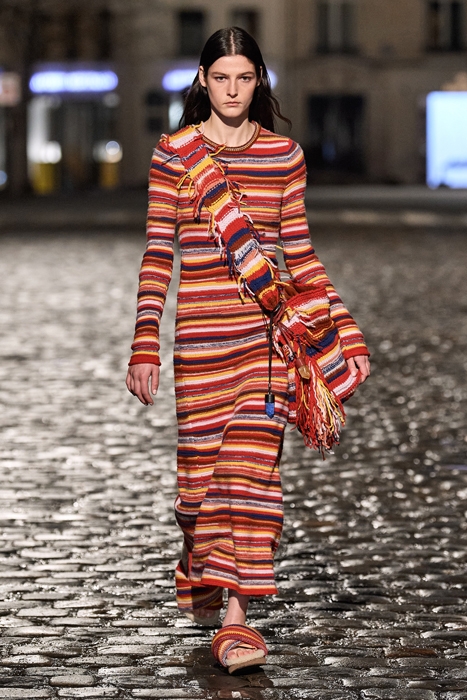 The Row | Chloé
Lots of knitwear
Knitwear went beyond the classic sweater this season and was incorporated into trousers, skirts, dresses, bags and complete looks. A natural progression from the snug looks we've been wearing at home for the past year, these knits have a similar vibe, albeit with a bit more polish.
We love Chanel's take on the classic Fair Isle sweater (image at top) and how The Row has taken chunky/oversized/layers – each a trend in and of itself – to the next level. Chloe's coordinated look is perfectly 70s-inspired boho, lending a bit of that free-spirited nonchalance that we've all been missing to the garments themselves.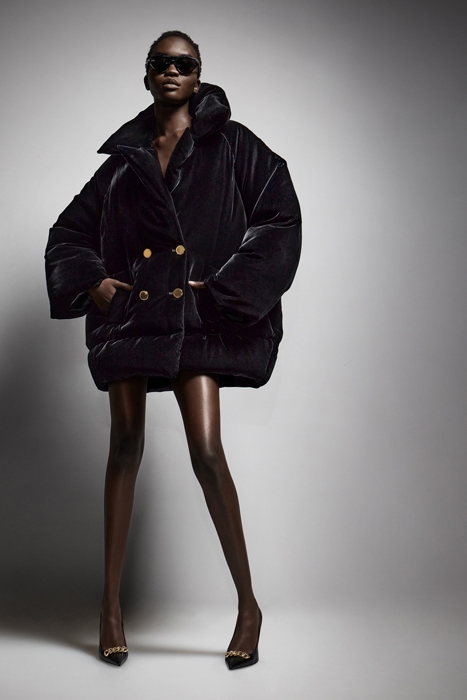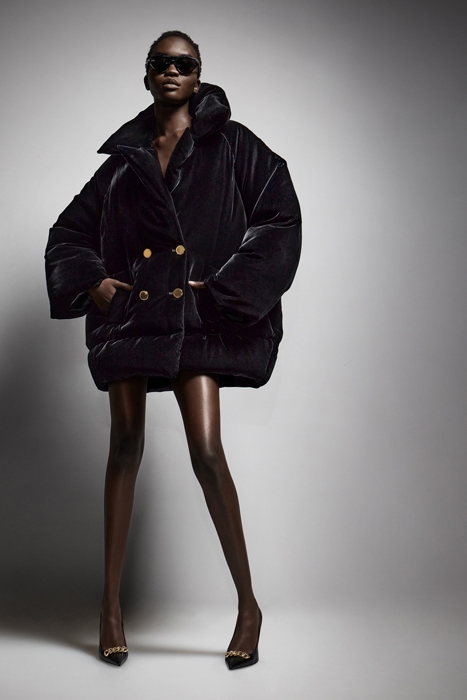 Tom Ford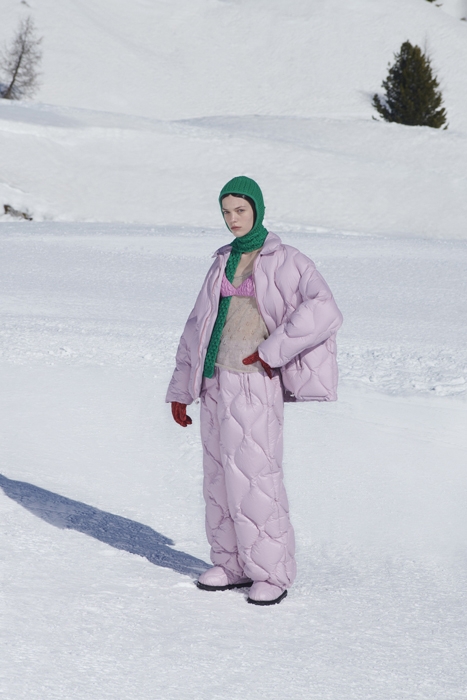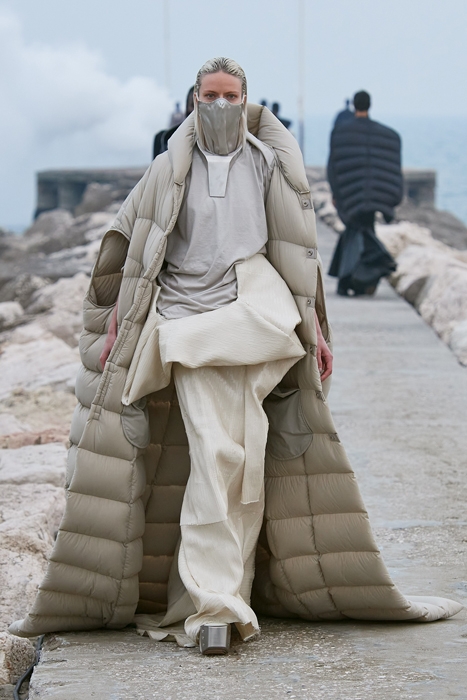 Miu Miu | Rick Owens
Puffer coats
Puffer coats had a moment during AW20, and they're back this season with a vengeance. Practical in their warmth and cosiness, this style of outerwear ran the gamut in regard to stylistic interpretation on the runway.
Tom Ford's (expectedly lush) velvet version manages somehow to marry incredible polish and sophistication with extreme comfort, while Miu Miu's candy-coloured streetwear-inspired styles will easily work for both street and slope. Rick Owens' dramatic statement cape has a train – impractical maybe when running around the city, but a dream to throw on when temperatures drop.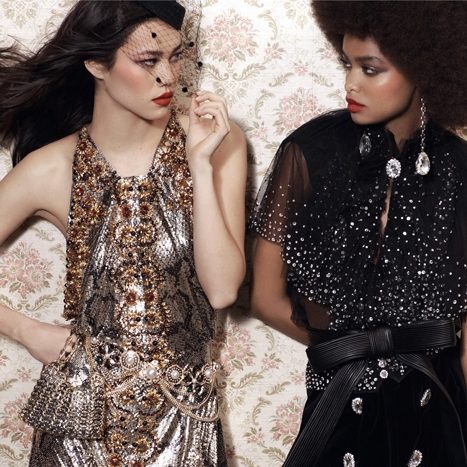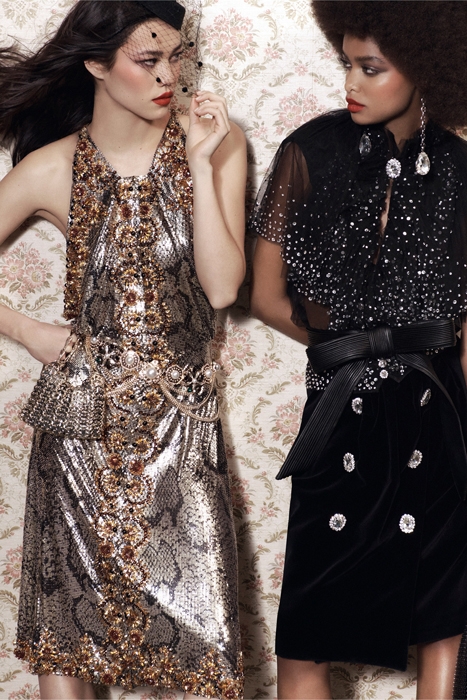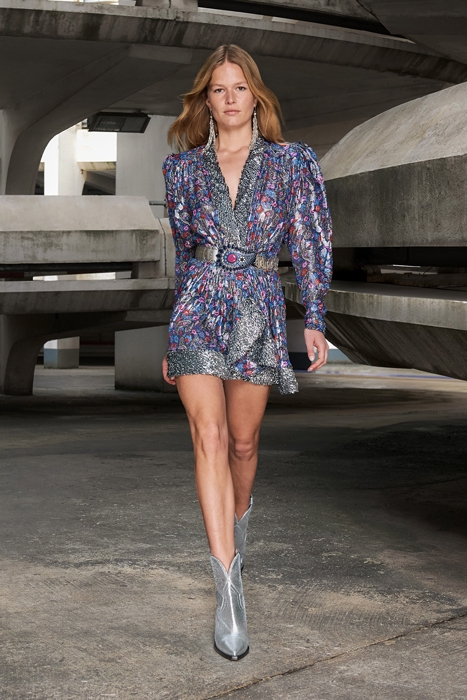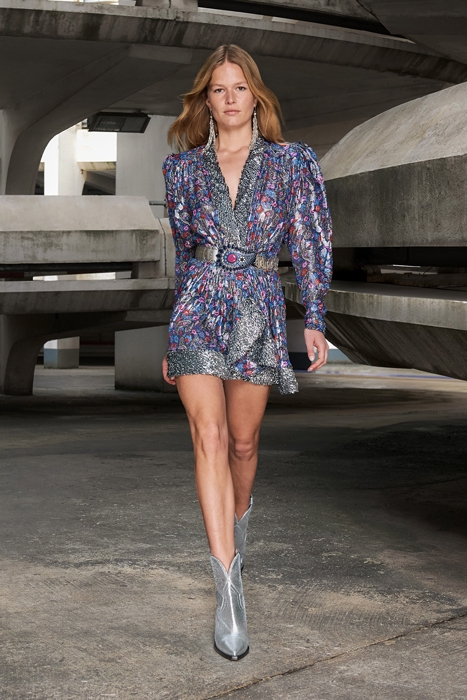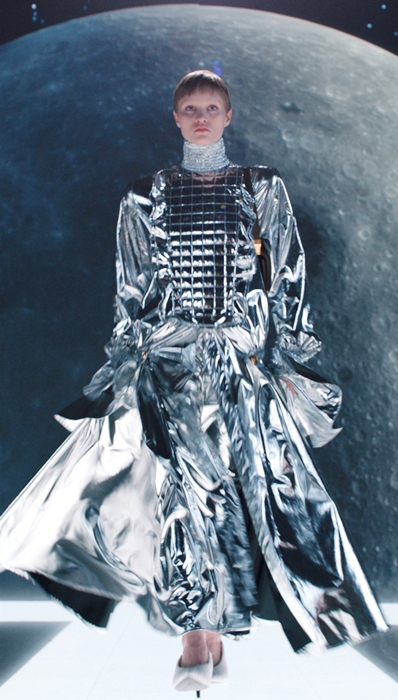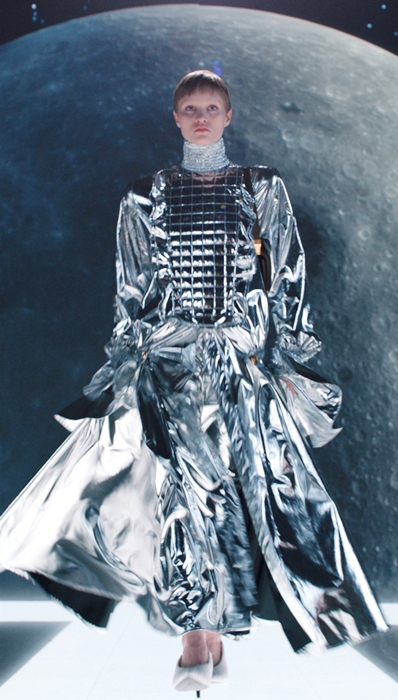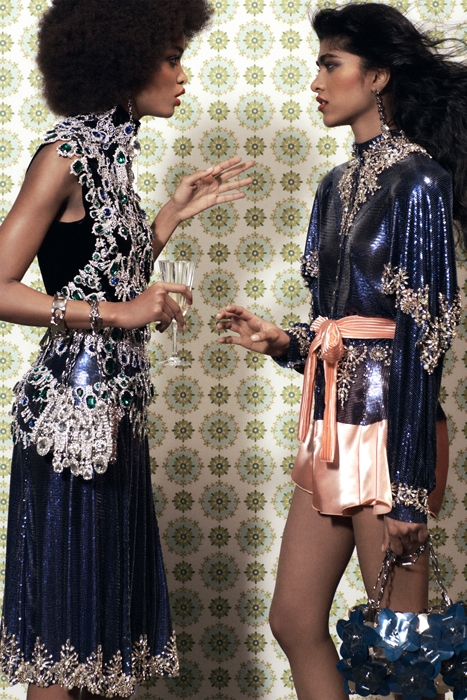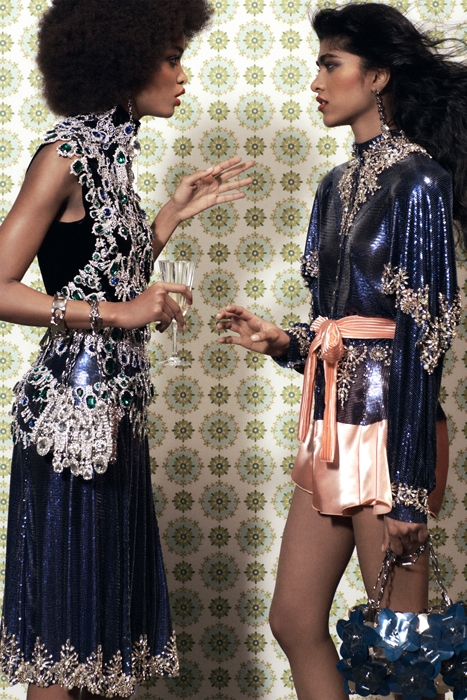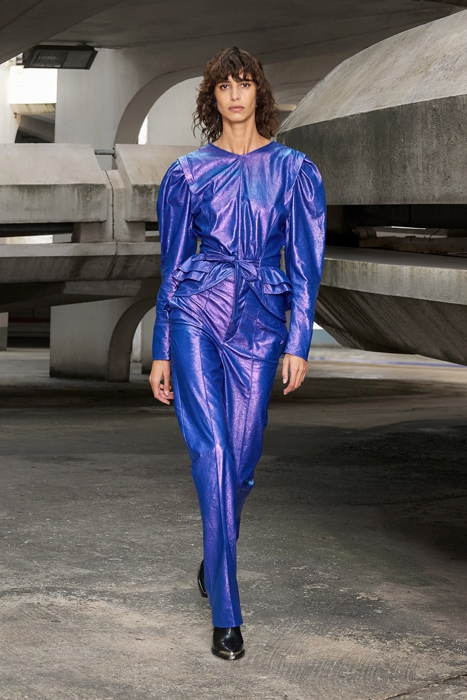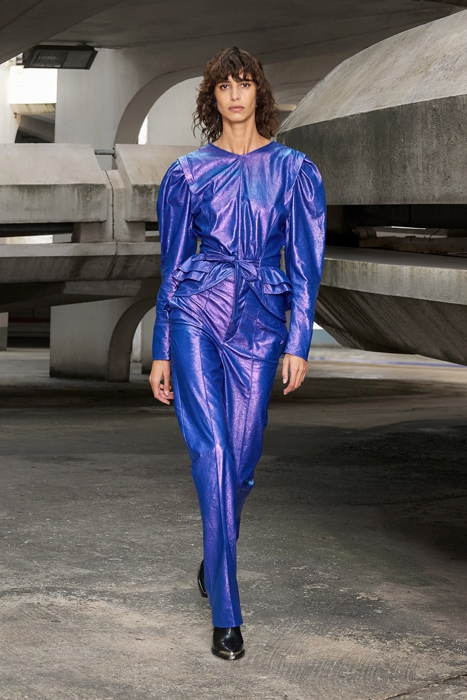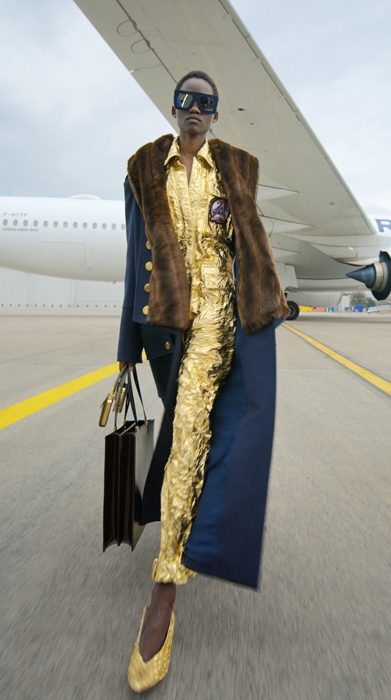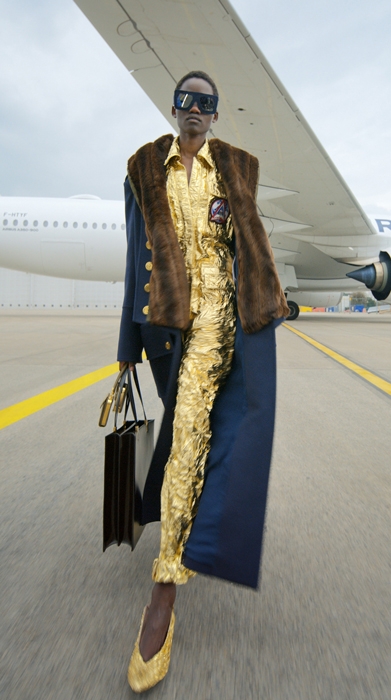 Paco Rabanne | Isabel Marant | Balmain
Dress up
The incredibly thrilling idea of putting on tights and heels (remember those?) with a place to wear them to is almost too much to bear as we persevere through the final days of lockdown. Come autumn, though, hopefully, an 'occasion' will again be ubiquitous.
When we venture out, we plan to make up for lost time. Paco Rabanne has encapsulated this feeling perfectly (reminiscent of the original roaring 20s): featuring chainmail, sequins and beading, the collection was designed and styled to the nines – and we loved every single look. Balmain and Isabel Marant both went for an 'I'm not trying too hard' approach, creating wearable suiting and jumpsuits in glossy metallic fabrics. We particularly loved Marant's use of shimmer – it was ever-present, trimming dresses in bold jewellery, and even made an appearance in the collection's footwear.

All images courtesy of the respective designers.
If you'd like to enquire about trunk shows or preorders, please speak to your lifestyle manager.