While cooking Christmas lunch might be a tradition for many, there's something to be said about putting on your finest and heading out to eat following a cosy, festive morning at home. Luckily, there are several restaurants open on Christmas Day for those wishing to do so. Here are our picks around London — act fast, though, because these tables are in high demand.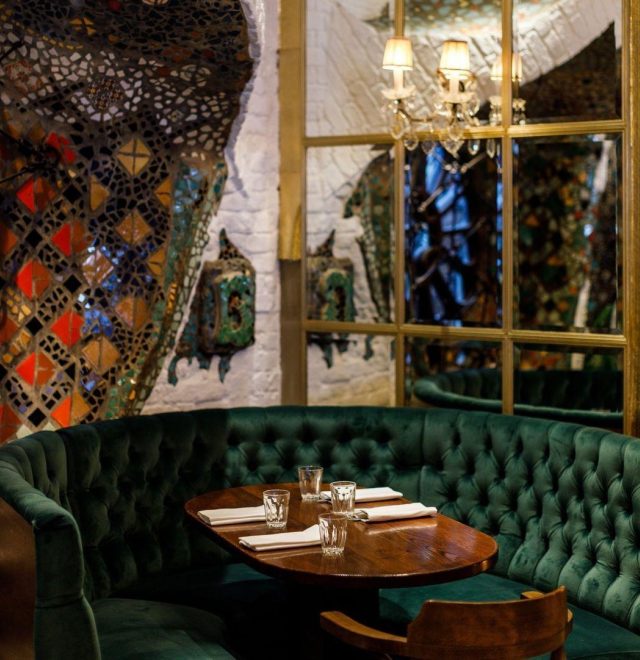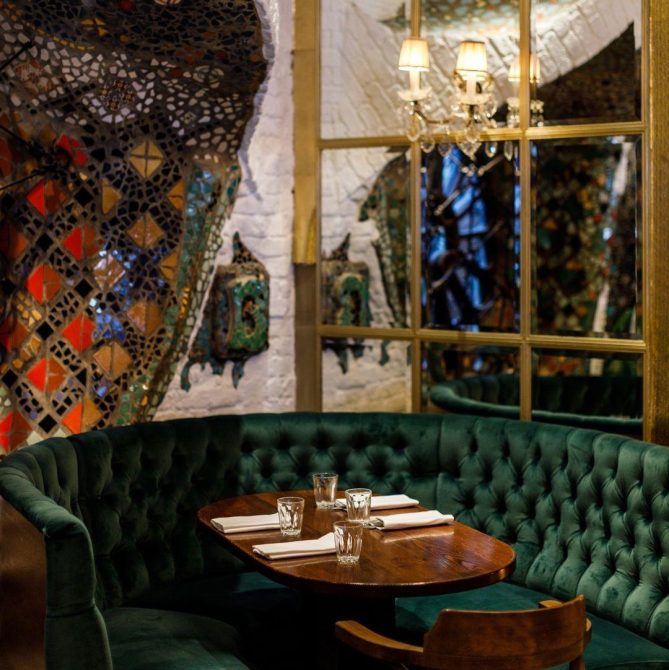 Beach Blanket Babylon
Beach Blanket Babylon — Notting Hill
This Notting Hill favourite is already decked with some of the best holiday decorations we've seen. Their Christmas menu features traditional items, a bit stepped up — think a starter of Chicken Liver Parfait and Lamb Shank as an option for the main — plus several good puddings, which, as we know, is a necessary component of any proper Christmas lunch.
Sette — Knightsbridge
We love this New York outpost, located in the Bvlgari Hotel. A fittingly luxe environment hosts delicious Italian, expertly crafted. The Christmas menu features both Italian and classic dishes; choose from traditional Roasted Bronze Turkey or Lobster Tagliolini. They're open Christmas Eve too, with a similar menu if you prefer your meal out to be in anticipation of the big day.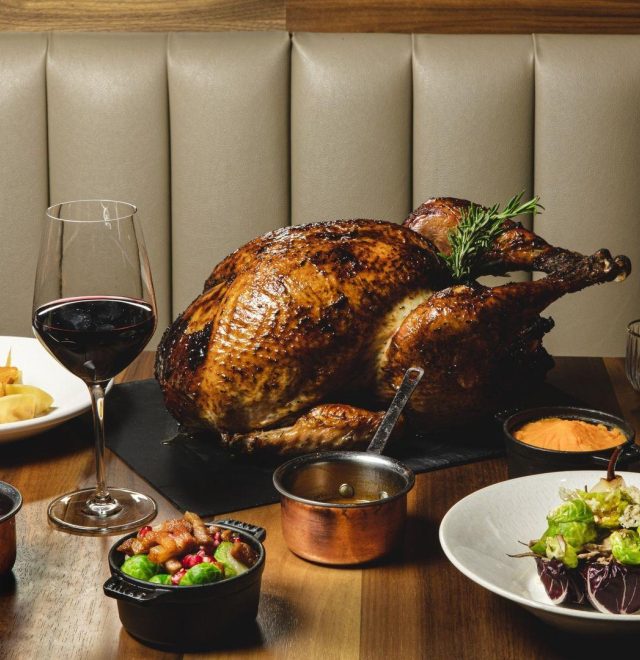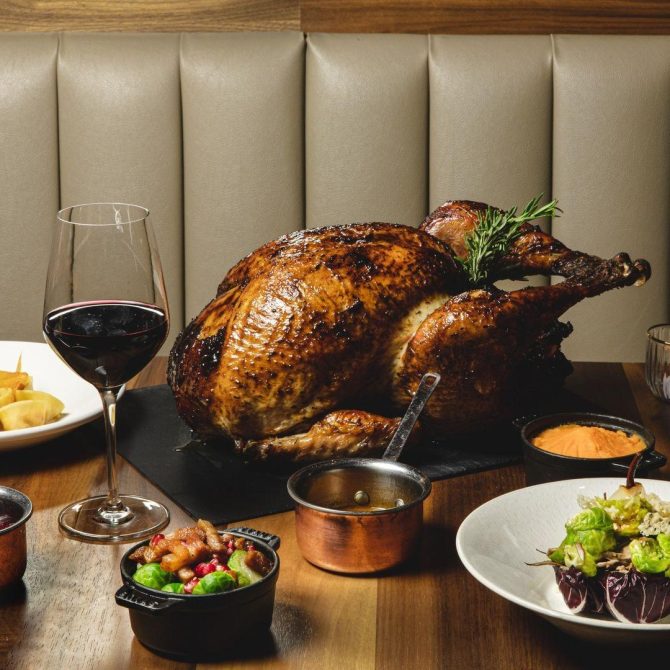 Sette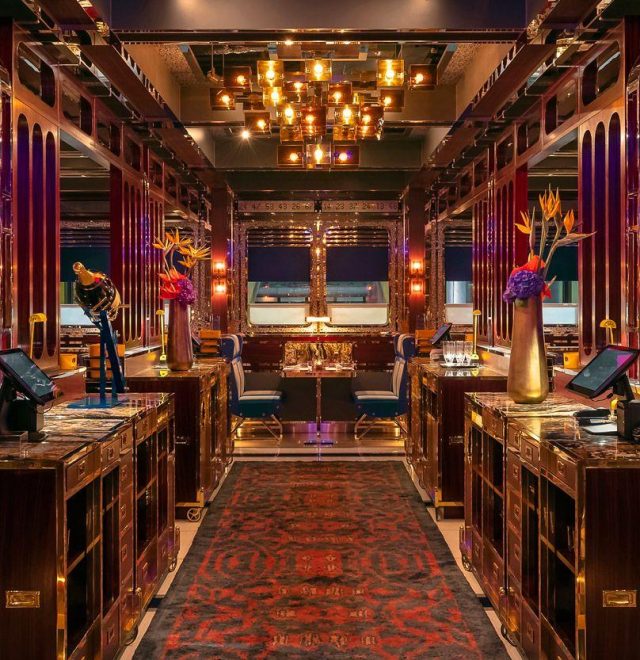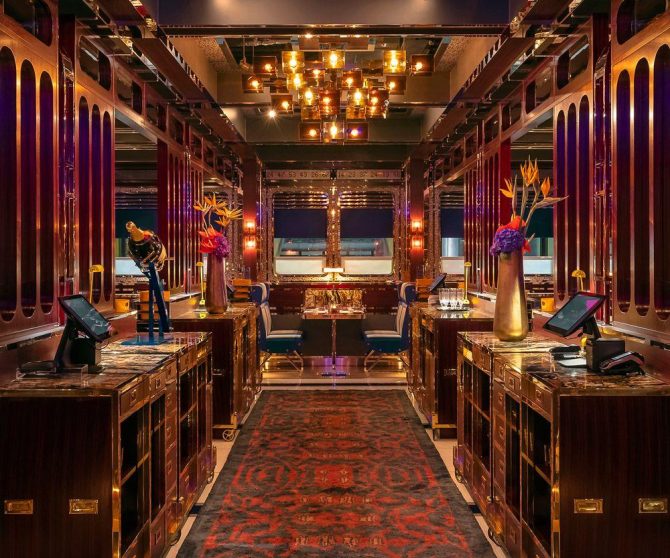 Bob Bob Ricard
Bob Bob Ricard — Soho
We can't think of a more important day to indulge in Bob Bob Ricard's infamous 'Press for champagne' button. And unlike most other restaurants, they've chosen to serve their regular a la carte menu of British and Russian classics. Featuring plenty of options to make the most of this elegant meal, such as caviar, oysters and Beef Wellington, it's a proper choice.
The Delaunay — Covent Garden
A member of the esteemed Corbin & King portfolio, The Delauney will also serve their regular menu. Expect European brasserie classics, well prepared with enough variety for everyone — including a delicious New York Hot Dog for those who might be so inclined. Plus, it's ideally located for a stroll around Somerset House after to take in the beautiful lights and holiday decor.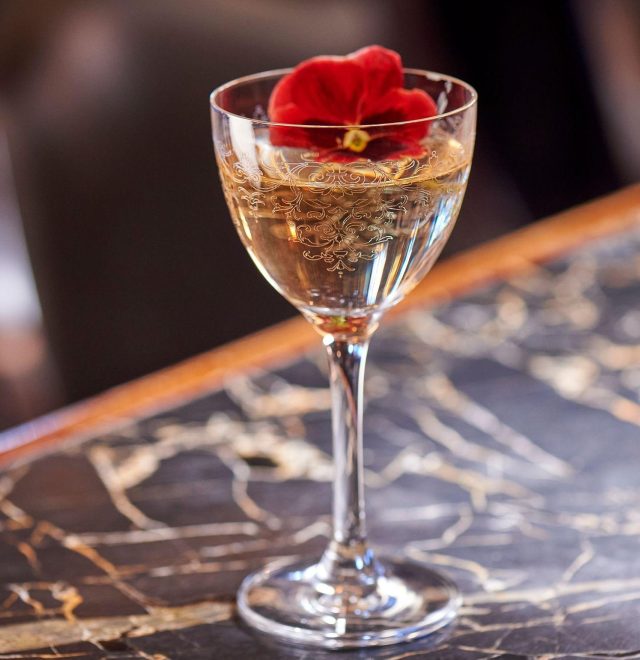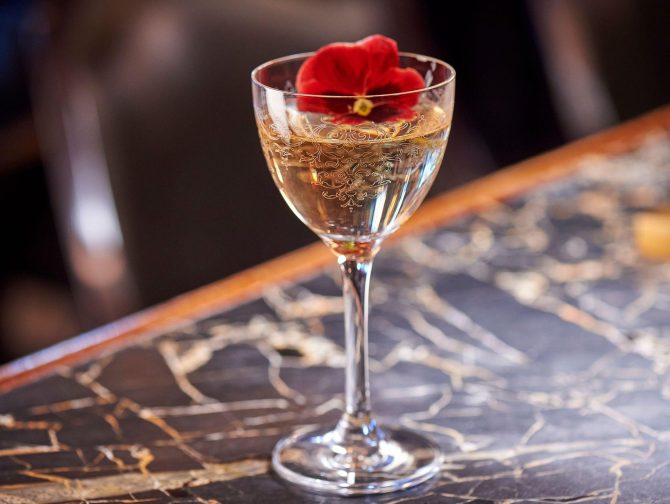 The Delaunay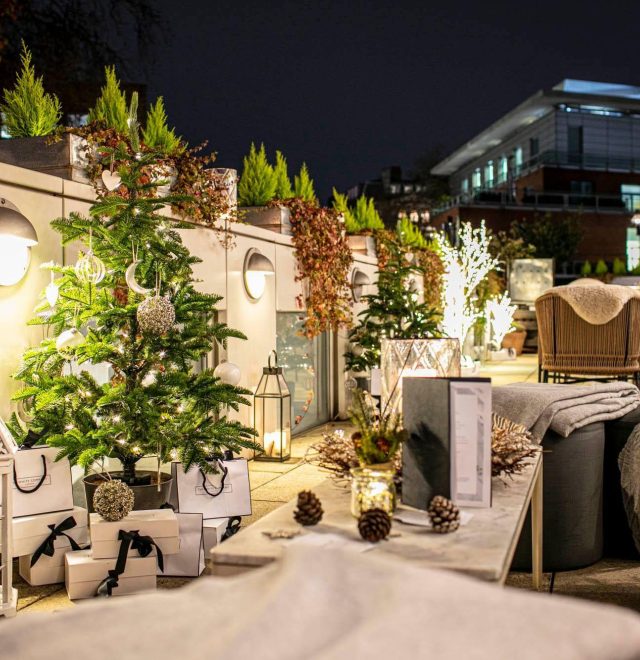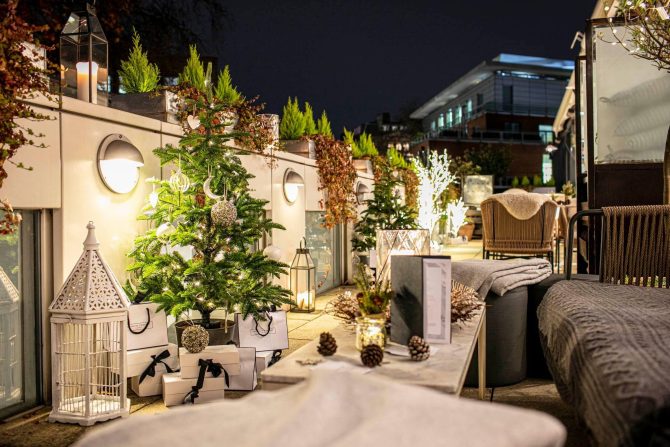 Orrery
Orrery — Marylebone
This elegant French restaurant (we love their winter terrace) is open on Christmas Day, offering a six-course menu that marries British tradition with French preparation. Sophisticated and stylish, this is a better option for adult-only groups who love and appreciate food; the wine pairing will be a decadent addition to an already lovely meal.
The Thomas Cubitt — Belgravia
Inherently a bit more casual, gastropub The Thomas Cubitt will serve a refined but relaxed four-course menu on Christmas. Designed to accommodate the whole family with a children's menu as well, expect an appealing and perfectly cooked roast-style meal with plenty of sides — plus, everything is made from scratch and sourced locally where possible.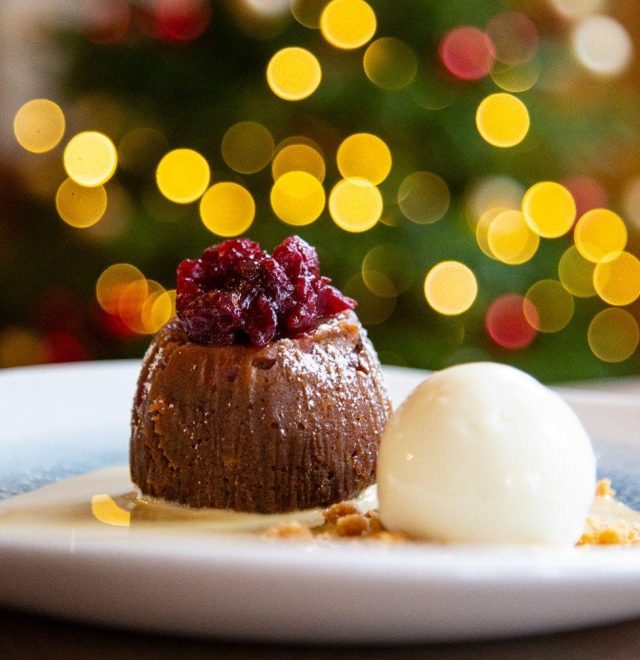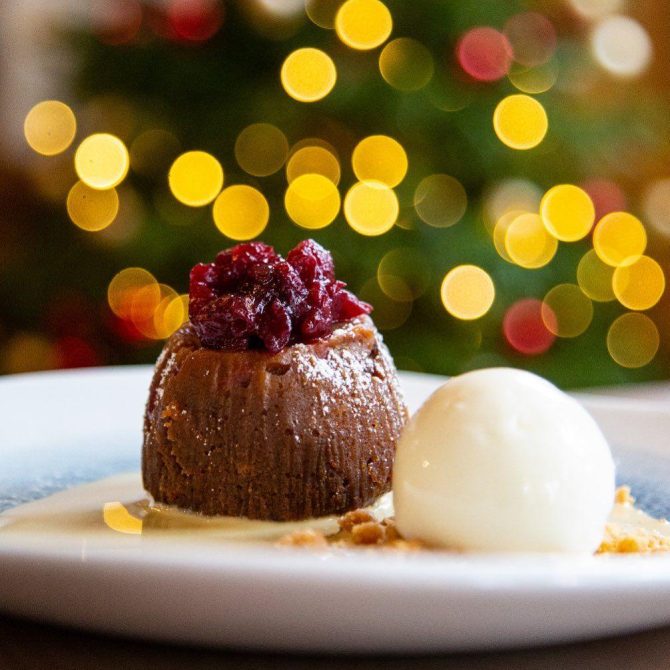 The Thomas Cubitt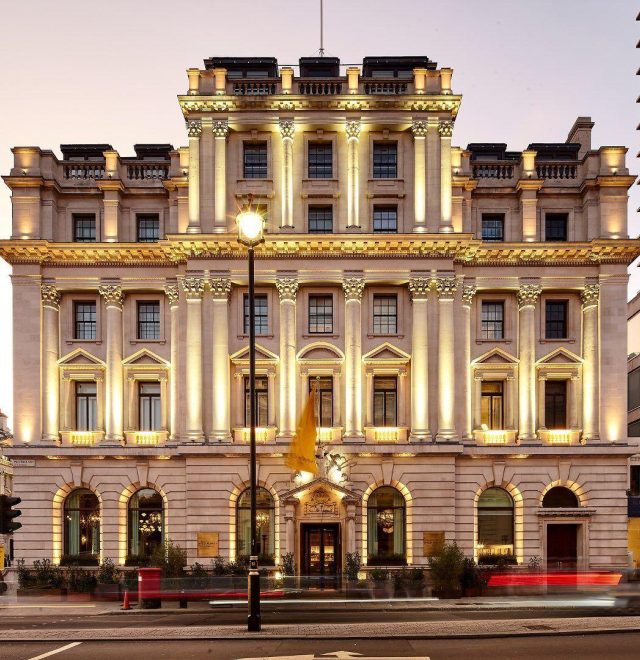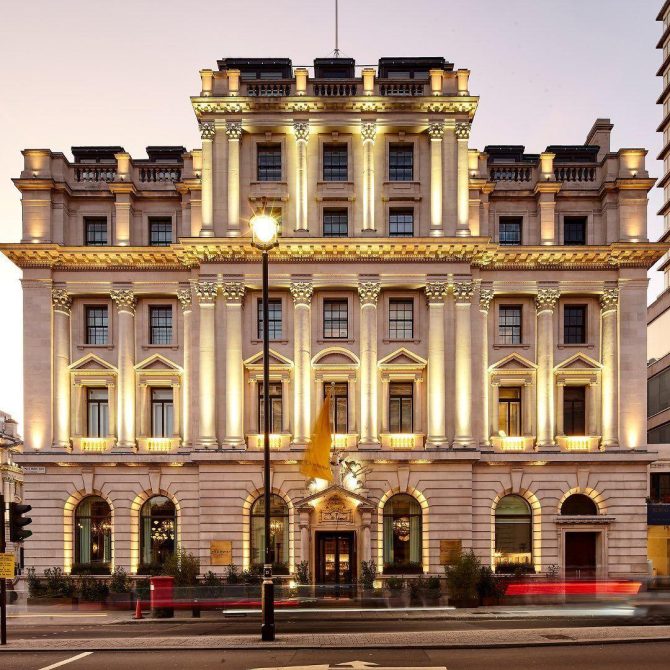 Wild Honey
Wild Honey — St James
Located in the Sofitel St James, Wild Honey's Christmas celebration will feel elevated with an eight-course tasting menu. Designed, however, to accommodate the entire family, a children's menu will be available as well; expect options including truffle, grass-fed beef and more. Afterwards, venture to the hotel's St James Bar for a festive tipple.
For further information or to make a booking, please contact your lifestyle manager.