There's nothing quite as quintessentially English as afternoon tea – except, perhaps, tea that's taken in one of London's iconic hotels or restaurants. The tradition began in the 18th century as a way for ladies-in-waiting to fill the gap between lunch and dinner. Today, there are numerous places to sample the capital's best dinky sandwiches and artistically arranged cakes. In honour of what's been dubbed Afternoon Tea Week, 9–15th August, we choose eight to inspire your next teatime.

Afternoon Tea at The Ritz, Mayfair
There is no institution more archetypally English than The Ritz. Accordingly, afternoon tea here literally sets the gold standard for the rest of the capital. Tea is taken in Palm Court, decorated with glitzy chandeliers and golden statues – plus, live piano sonatas accompany the occasion. The tea itself is profoundly traditional: crustless cucumber sandwiches arrive alongside crumbly scones and dainty cakes. Don't forget to forgo the denim; the dress code here is strictly black tie.
From £55


Under the Sea Afternoon Tea at the Sunborn, Royal Victoria Docks
Permanently moored in London's Victoria Docks, the Sunborn is a luxury hotel set onboard a superyacht. Tea is taken in the Land's End restaurant, featuring floor-to-ceiling windows that look out onto the magnetising London skyline. The food also deserves your attention: pillowy brioche rolls, freshly baked scones and a silky vanilla panna cotta are highlights. After eating, slink out onto the sunset-facing deck to drink in the view, perhaps over a glass of fizz.
From £35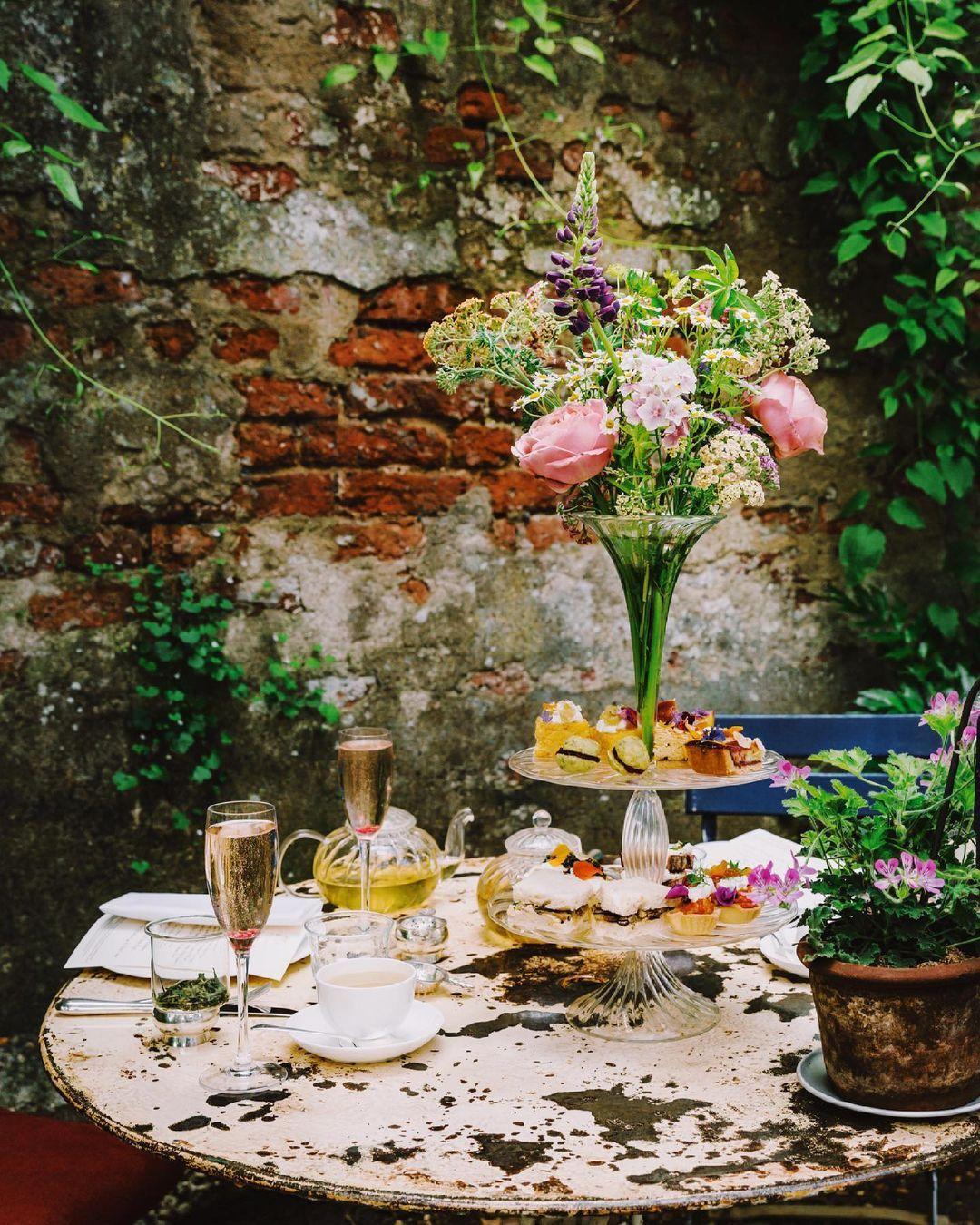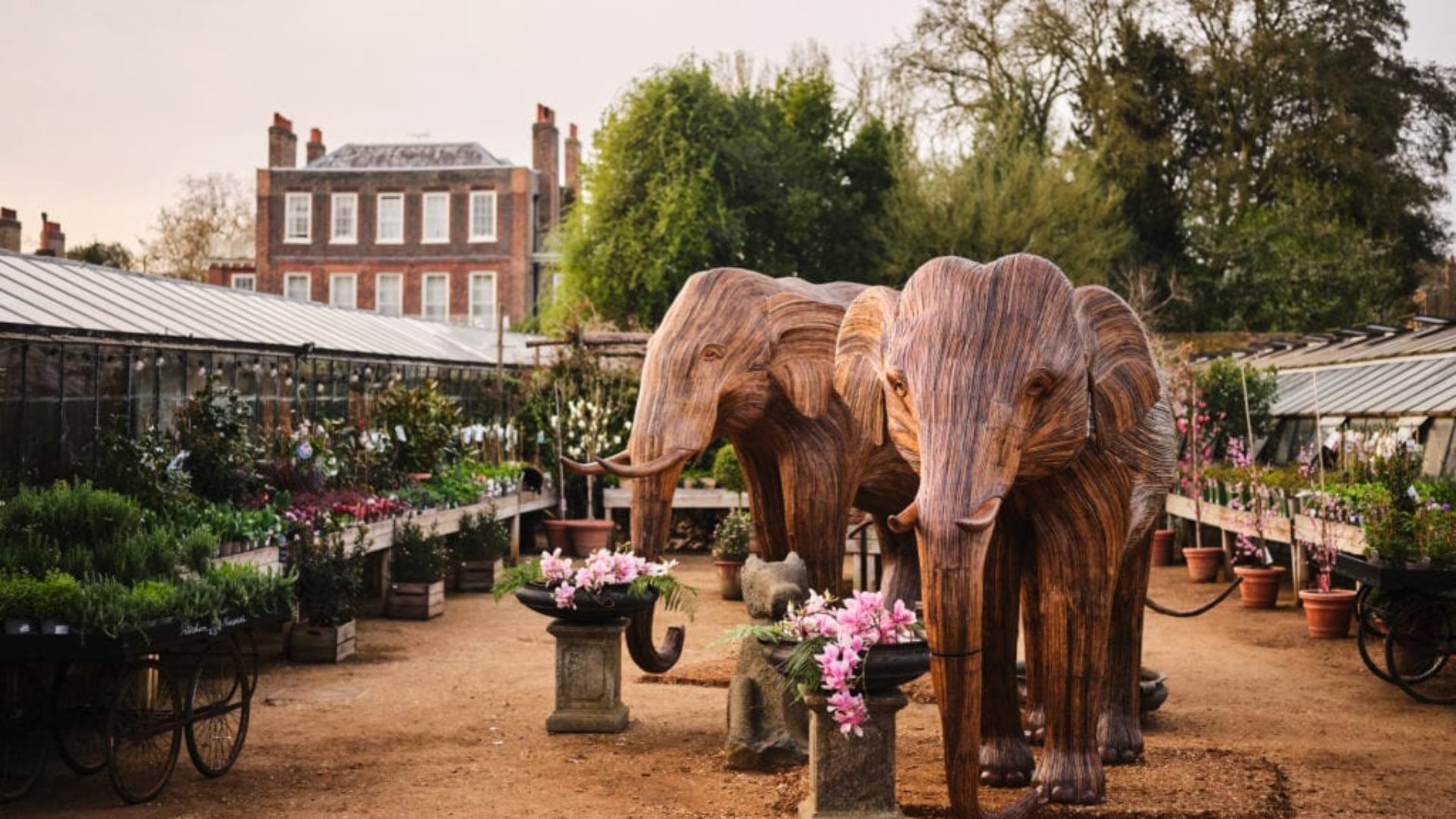 Elephant Family Afternoon Tea
Elephant Family Afternoon Tea at The Petersham, Covent Garden
One of London's prettiest afternoon teas also happens to be one of its tastiest. The Petersham is set in a fauna-filled courtyard at Floral Court, so, naturally, it's flowers that take centre stage here – from the opening hibiscus Bellini to the artfully arranged bouquet on each table. The menu is all about Asian elephants, including flavourful nods to the elephants' stomping grounds (think crab pani puri and spring pea samosas). They donate a proportion of the proceeds to Elephant Family – a non-profit whose mission is to save elephants from extinction.
From £55

Classic Afternoon Tea at Oblix Restaurant at the Shard, London Bridge
Seen from the 32nd floor of one of London's most iconic landmarks, The Shard, St Paul's is shrunk to the size of a doll's house – or perhaps a raspberry and almond tart, which joins passion fruit madeleines and chocolatey choux on the Oblix's afternoon tea menu. To hydrate, keep things classic with the Oblix blend of black tea, or else celebrate the views in style with bottomless champagne.
From £45 for classic afternoon tea; £85 for champagne afternoon tea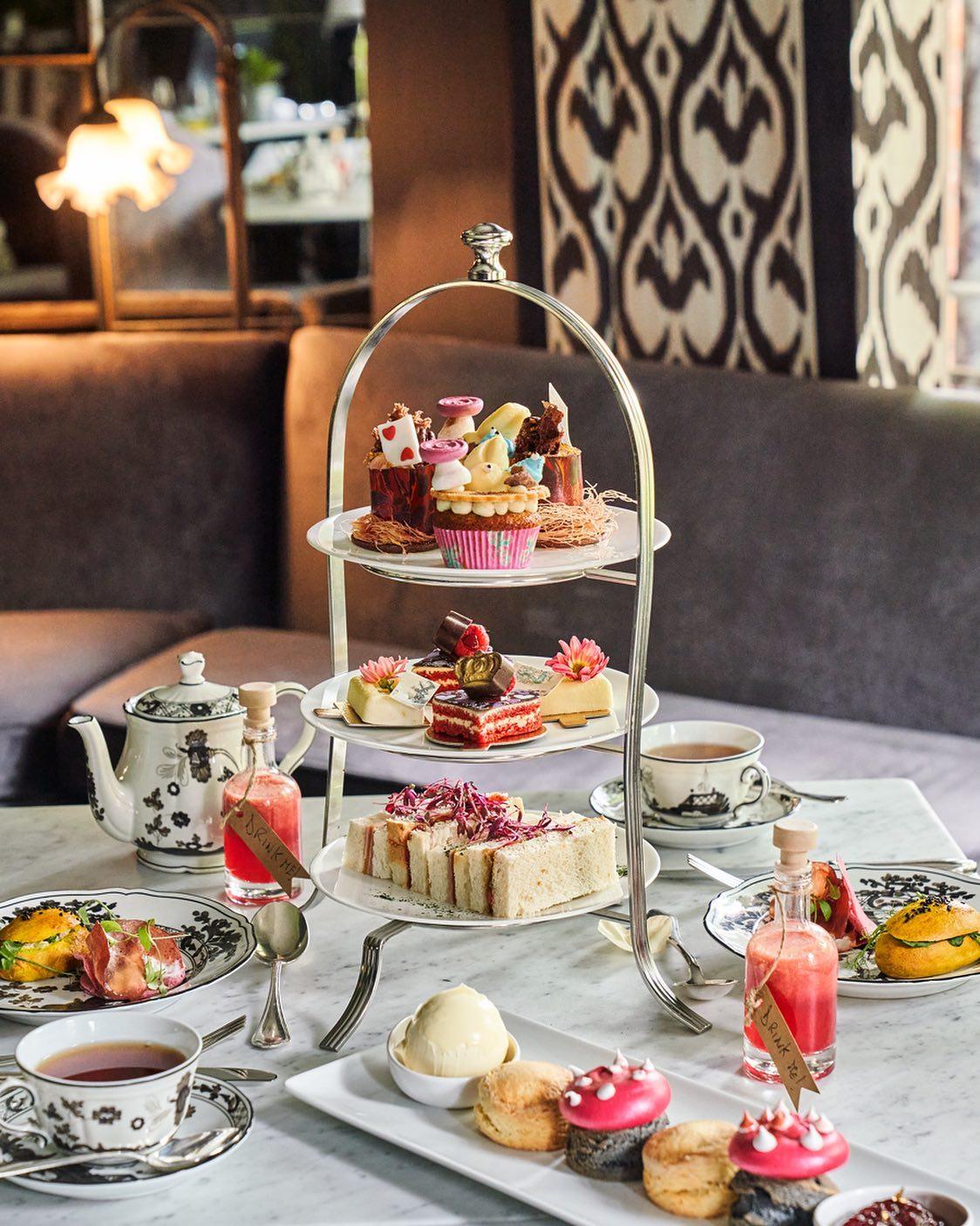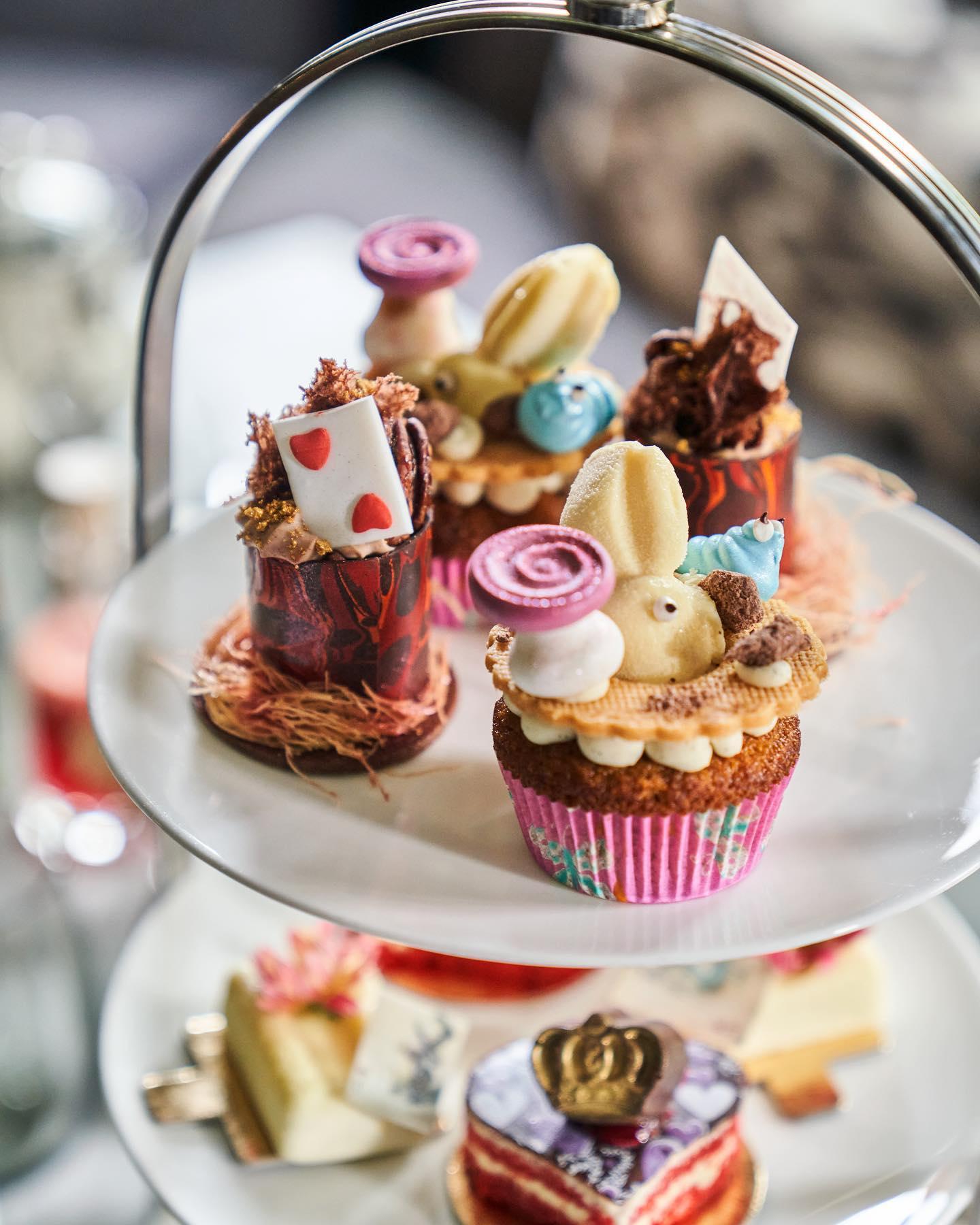 Alice Afternoon Tea
Alice Afternoon Tea at The Franklin, Knightsbridge
In celebration of the V&A's Curiouser and Curiouser exhibition, the chefs at the Franklin have dreamed up a tea fit for the Queen of Hearts herself. It's a colourful affair; purple pittas are stuffed with burrata and bresaola, blueberry scones are topped with raspberry meringue crowns, and it's all washed down with a pomegranate and mango juice (fittingly sporting a "drink me" label). Interiors are fit for royalty, too. Marble tables and Venetian mirrors add a stamp of sophistication, as does the extensive champagne menu.
From £45


High Chai at LaLit London, Tower Bridge
Afternoon tea has been given an Indian makeover at LaLit – starting with bottomless chai served from pastel-patterned teapots. They've swapped sandwiches for samosas and paneer Kathi rolls, and scones have been upgraded to traditional Indian desserts such as nankhatai (shortbread-like biscuits) and dodha barfi (similar to fudge). The view isn't bad, either; tea is served on Lalit's midnight blue and mahogany gallery under a domed ceiling freckled with chandeliers.
From £47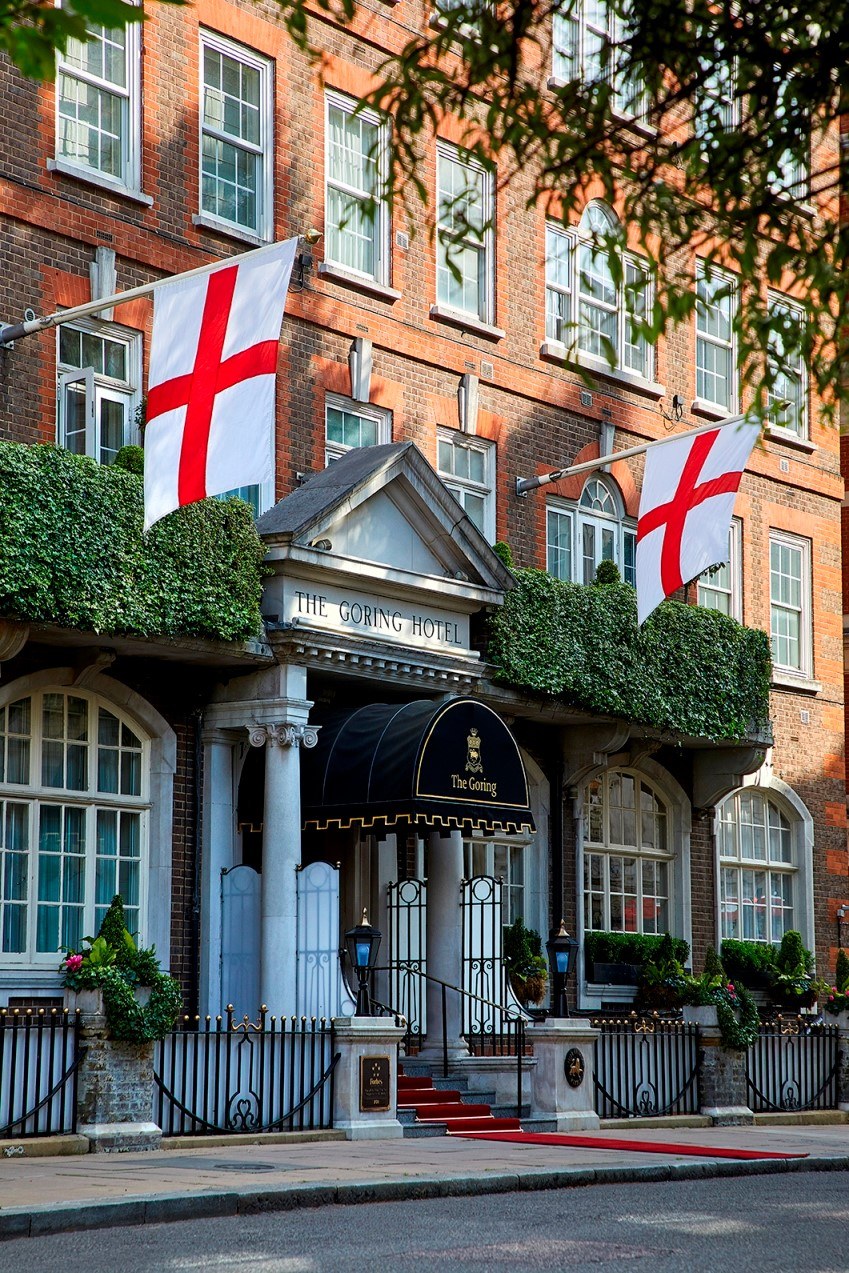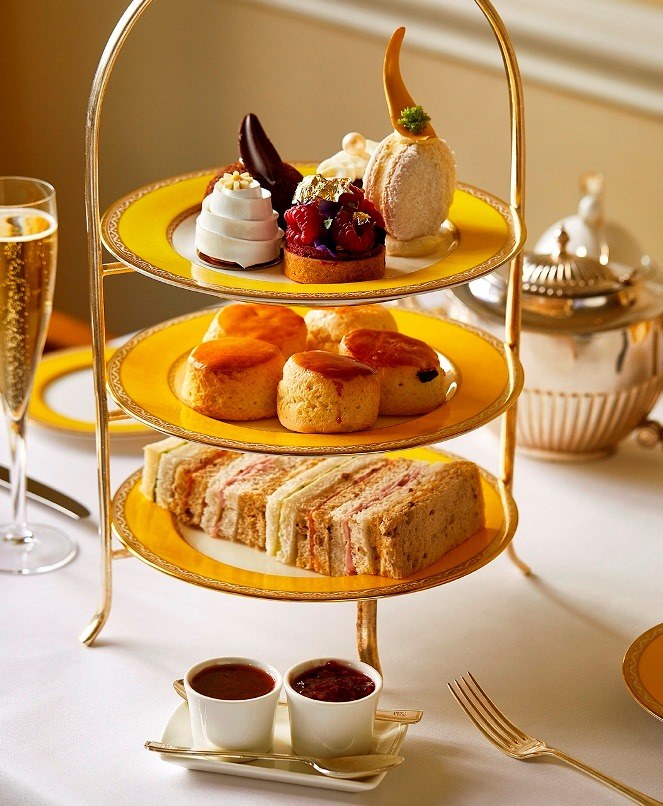 The Goring
Afternoon Tea at The Goring, Belgravia
There's no denying The Goring's pedigree – the Duchess of Cambridge spent the night before her wedding here, and it's rumoured that there's a secret tunnel linking the hotel to Buckingham Palace so the queen can sneak in unnoticed. Their afternoon tea is, as you'd expect, a masterclass in English innovation – from crustless finger sandwiches and oozing choux buns to the jam made from strawberries foraged from the Goring's family farm in Suffolk.
From £50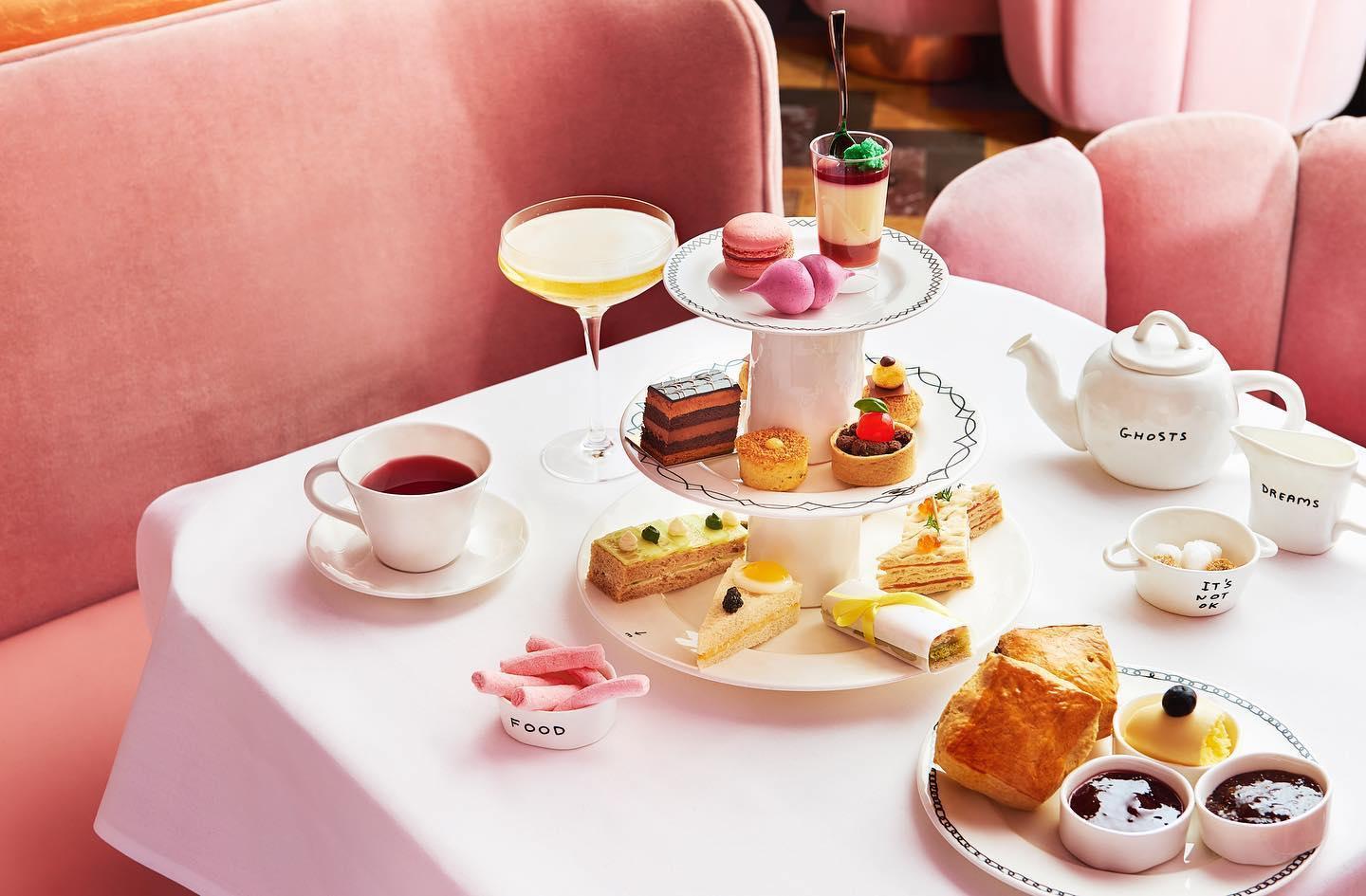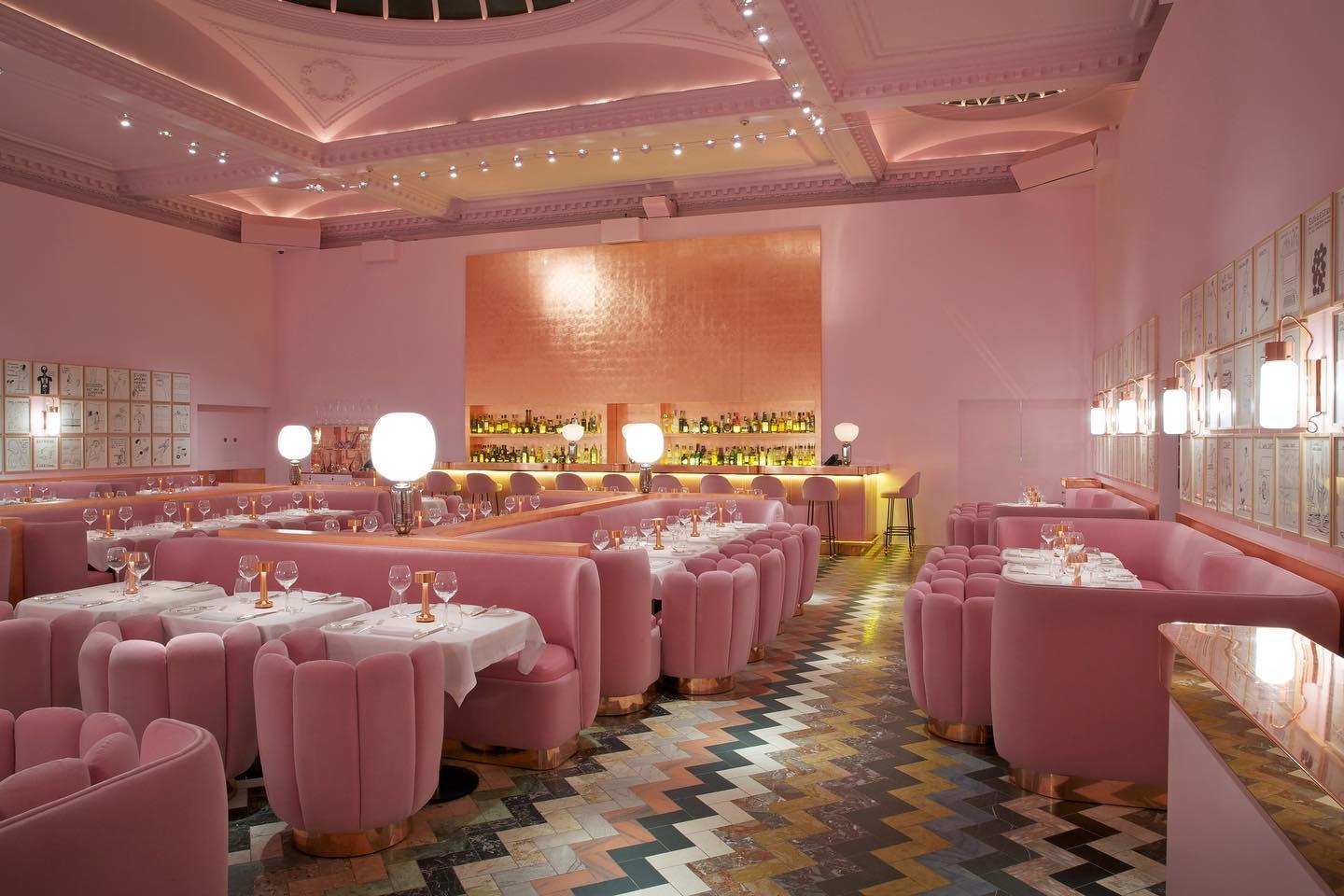 Sketch
Afternoon Tea at Sketch, Mayfair
Sketch is a restaurant that thrives on eccentricity – from its egg-shaped bathrooms to the David Shrigley art plastering the millennial-pink walls. The same goes for its afternoon tea menu, which puts a distinctly French twist on the classic English menu with inventions like egg-stuffed gougères and square-shaped sultana scones. Additions such as cherry and pistachio Battenberg – served tableside from a sparkling trolley – prove that it is possible to have both style and substance.
From £60

To make a booking or for more recommendations, please contact your lifestyle manager.