Afternoon tea has come a long way since the 19th century. What was once a snack eaten by famished ladies-in-waiting is now a quintessentially British pastime, with the upcoming Afternoon Tea Week (8th—14th August) a celebration of all things jam, cream and cake.
But whilst the UK is home to many traditional teas, we've turned to our global hubs in search of something a bit more unusual. Transatlantic tea, perhaps? Or how about tea paired with cigars – or with under-the-radar wines? Below, we've compiled an edit of ten teas with a twist in London, Dubai, New York, and Hong Kong.
London
American-inspired Tea At The Beaumont
8 Balderton Street, W1K 6TF
Enjoy the best of both sides of the pond with the Beaumont's transatlantic tea. The twist? Typical British flavours have been swapped for American alternatives: chicken sandwiches are Caesar and not coronation, Victoria sponge makes way for vanilla cheesecake, and a delicate macaron borrows flavours from the Chicago-born Snickers. The newly refurbished Gatsby Lounge is an opulent place to tuck into it, too. A live pianist tinkles away in the corner whilst an eclectic array of portraits watches you squabble over whether it's jam, cream, or New York blackout cake first…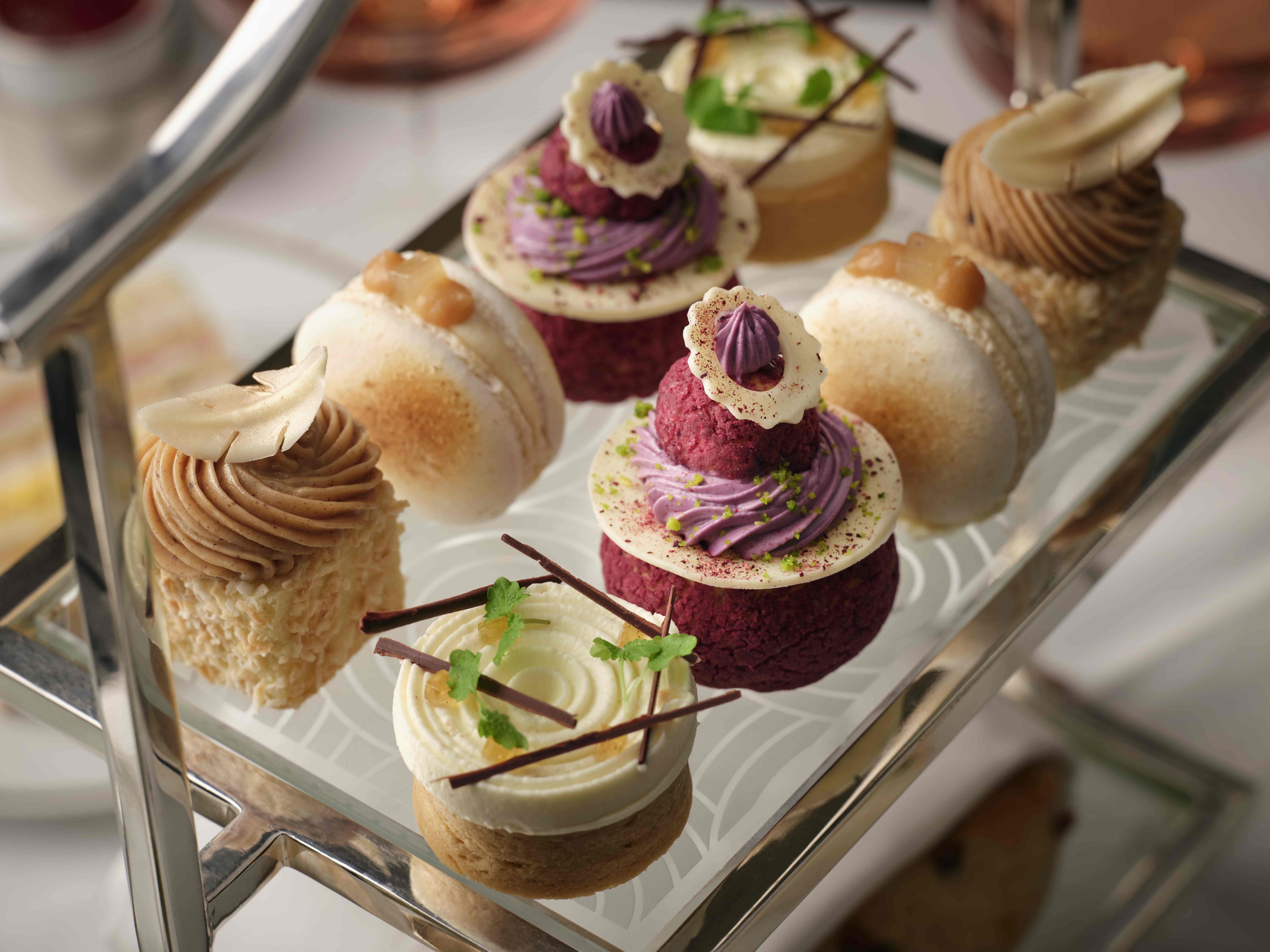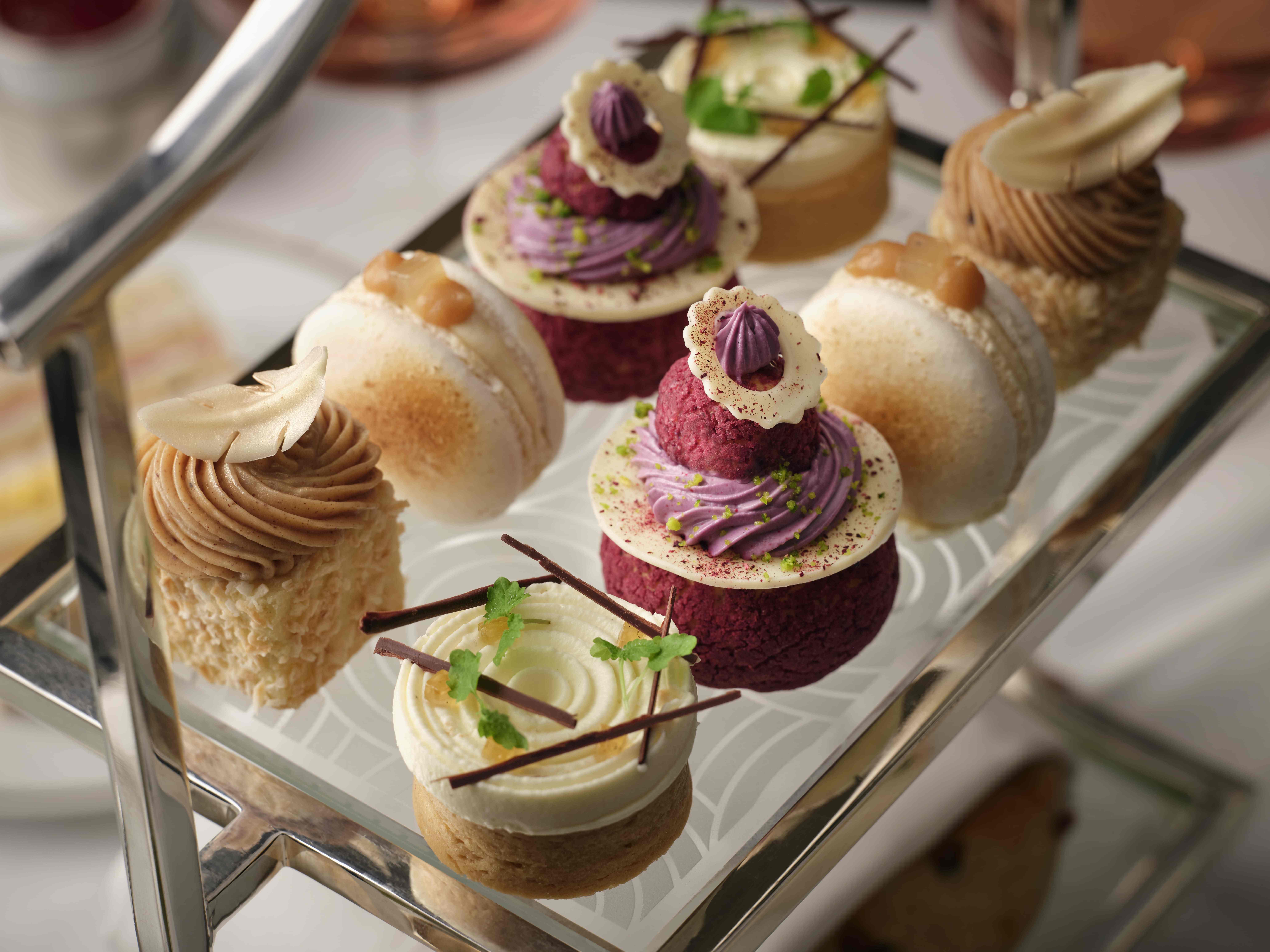 The Beaumont
Jurassic Afternoon Tea At The Ampersand Hotel
10 Harrington Road, SW7 3ER
After five years touring the UK, Dippy the Diplodocus has returned to the Natural History Museum, a comeback that inspired The Ampersand Hotel's Jurassic-themed tea. Launching on 8th August, the quirky affair includes a raspberry and lemon volcano, chocolate dinosaur nest, and macaron imprinted with a T-Rex footprint. For children, the tea is arranged atop a lurid green dinosaur, whilst adults can choose from a selection of on-theme cocktails. We're eyeing the Dino Sour – a tropical gin, white wine, and pineapple mix served in a dinosaur egg cup.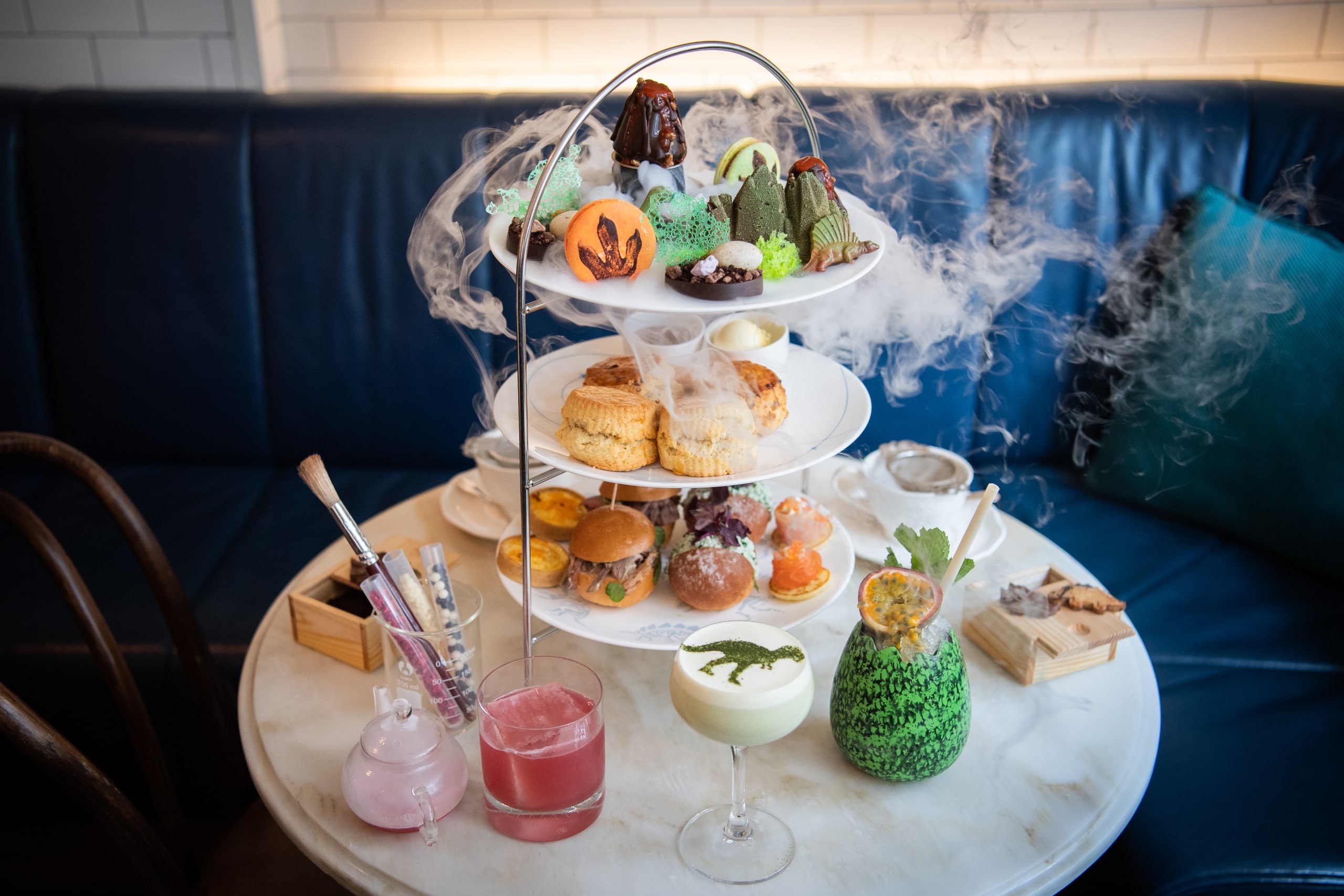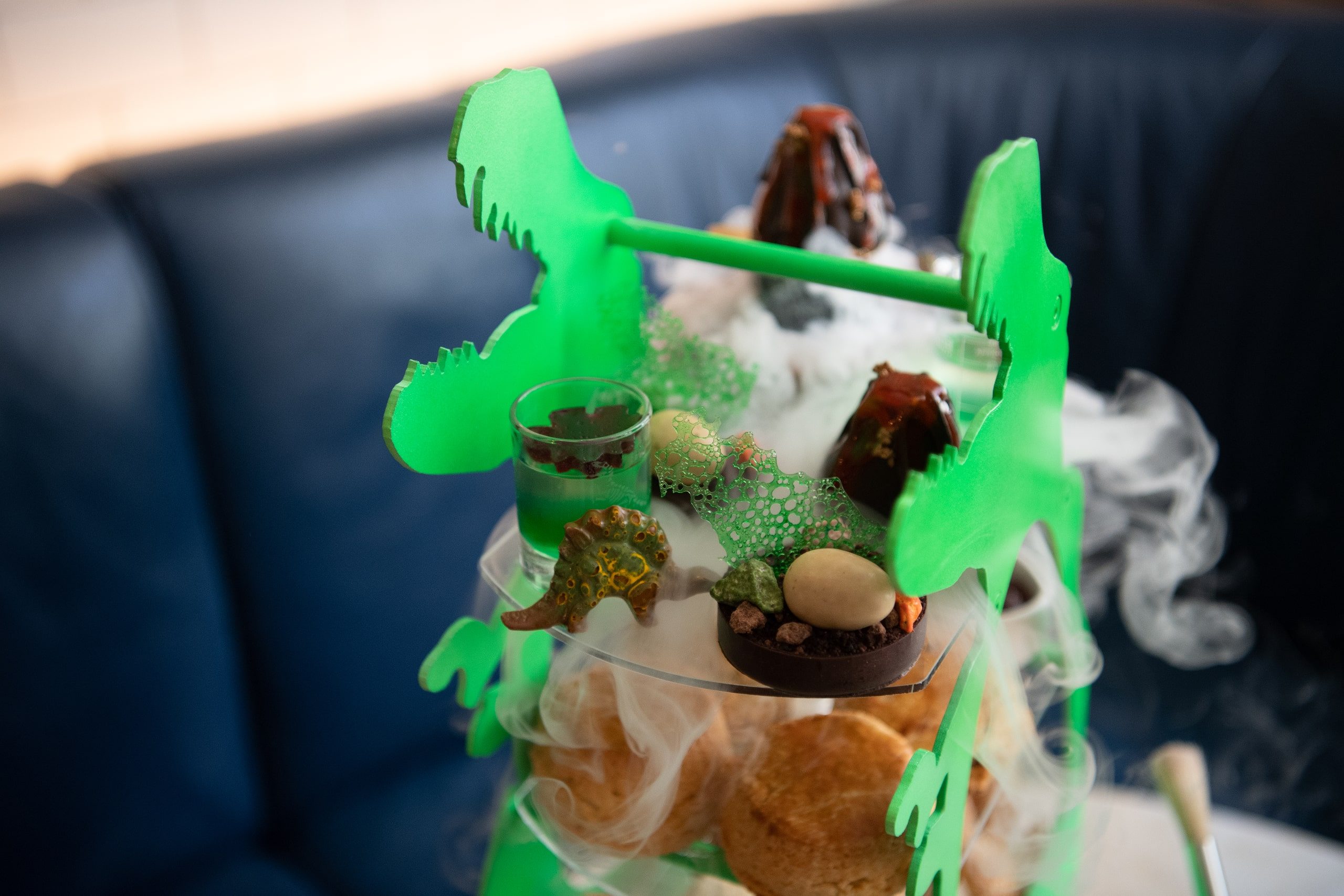 The Ampersand
Winemakers' Afternoon Tea At 28°–50°
15–17 Marylebone Lane, W1U 2NE
There's no tea to be found at this Marylebone bar, but there are many under-the-radar wines from female vintners. Accordingly, its afternoon tea is all about wine. Expert sommeliers guide guests through five rare tipples paired with miniature versions of 28°–50°'s European dishes; think salmon ceviche, chocolate madeleines, and truffle arancini. You'll leave filled with female-produced wines from Austria, Spain and Sicily – and perhaps with a new favourite winemaker, too.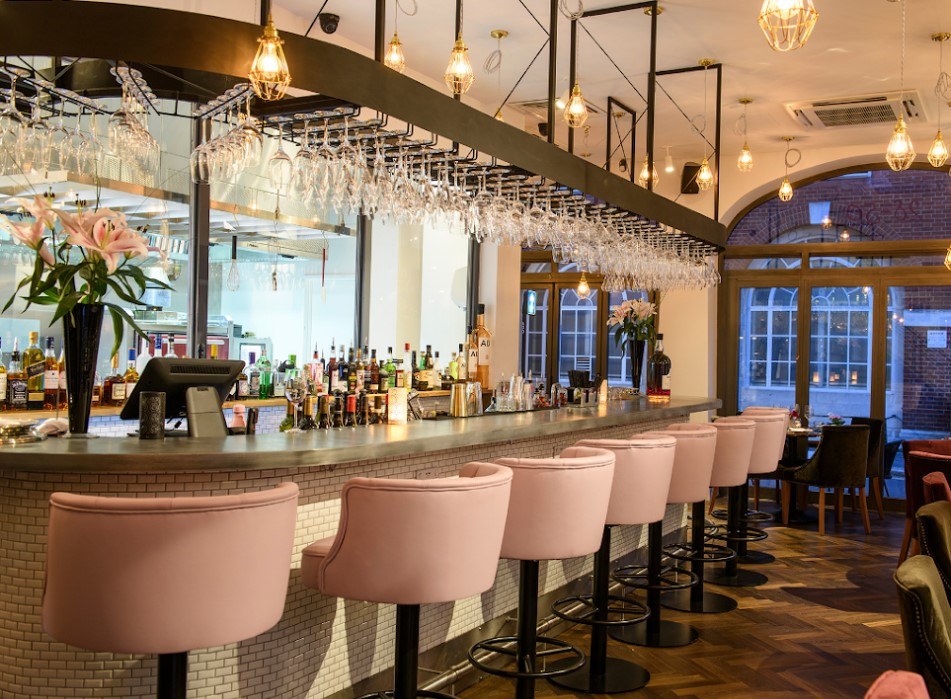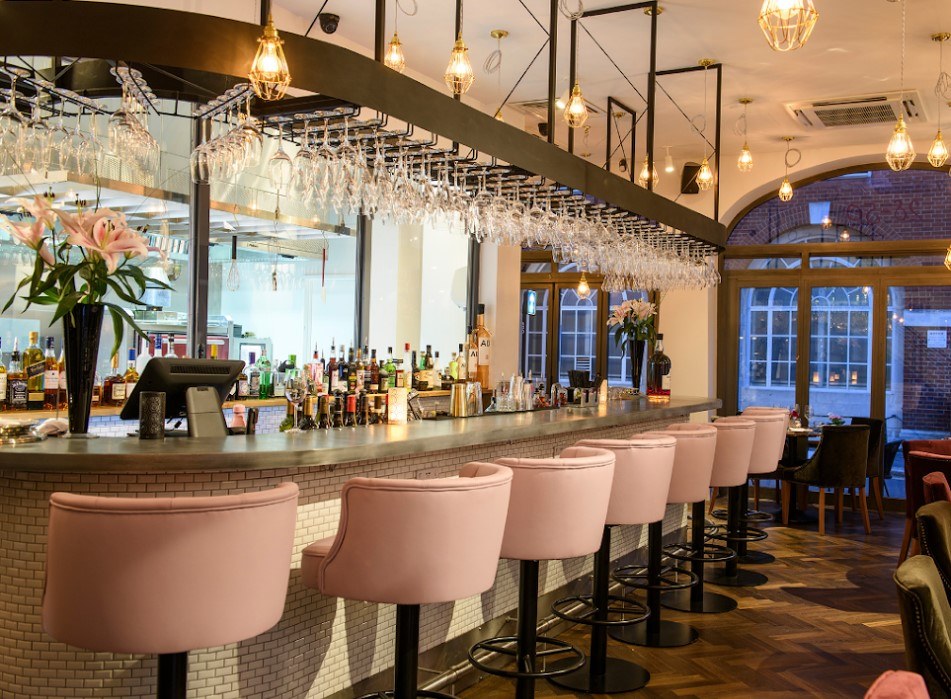 28-50
Cigars and Afternoon Tea At Aquavit London
1 St James's Market, SW1 4QQ
You might not expect a Nordic restaurant to serve an afternoon tea, but you also might not expect an afternoon tea to have a cigar course. Enter: Aquavit's cigar afternoon tea. It begins with a sommelier-guided tasting of a Perdomo 10th Anniversary Maduro; the caramel notes pair perfectly with Aquavit's chosen Darjeeling tea. To eat, you'll be let loose on a Scandi-inspired spread of shrimp-topped open sandwiches, homemade pastries, and scones with cloudberry jam. Available 8th–14th August only.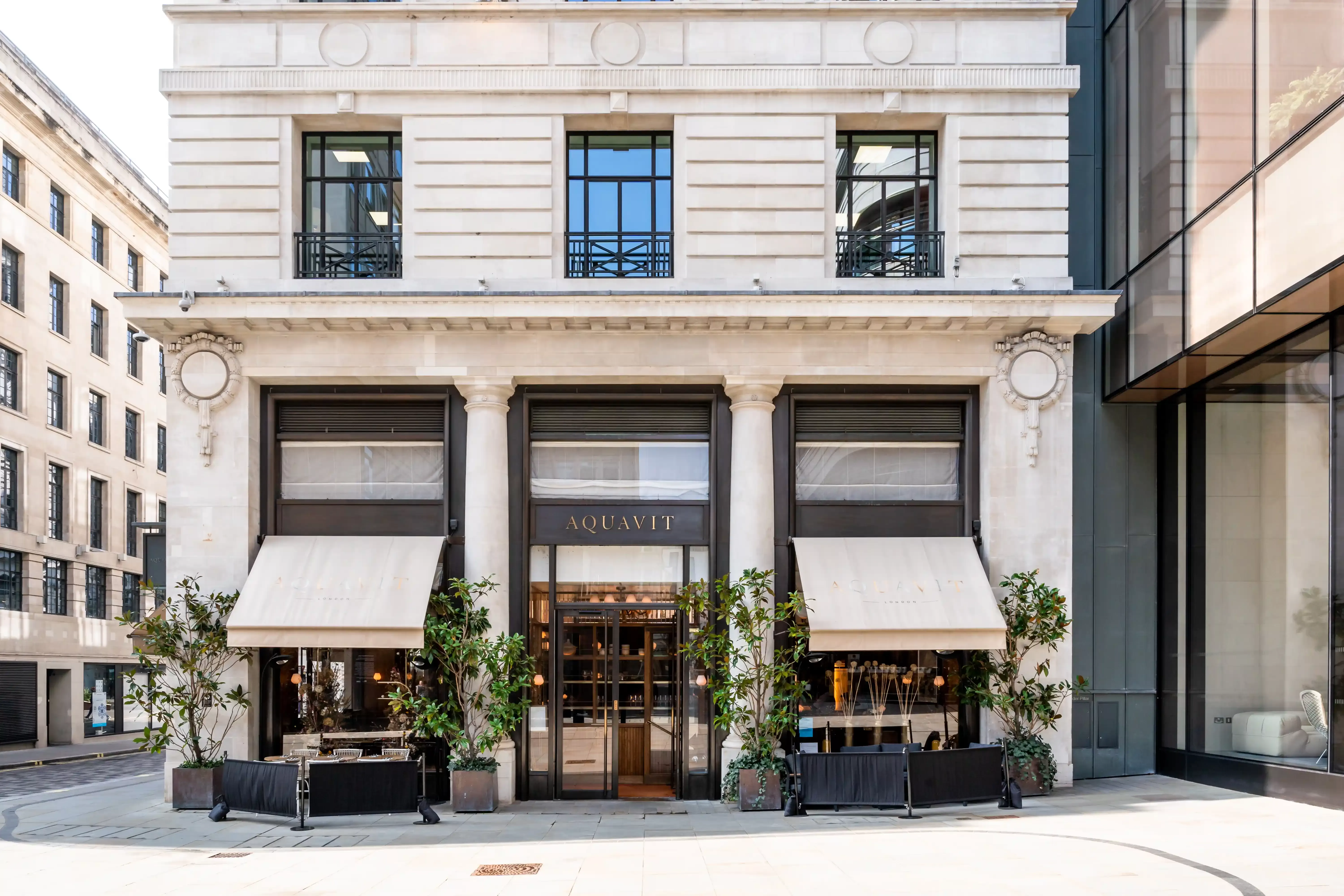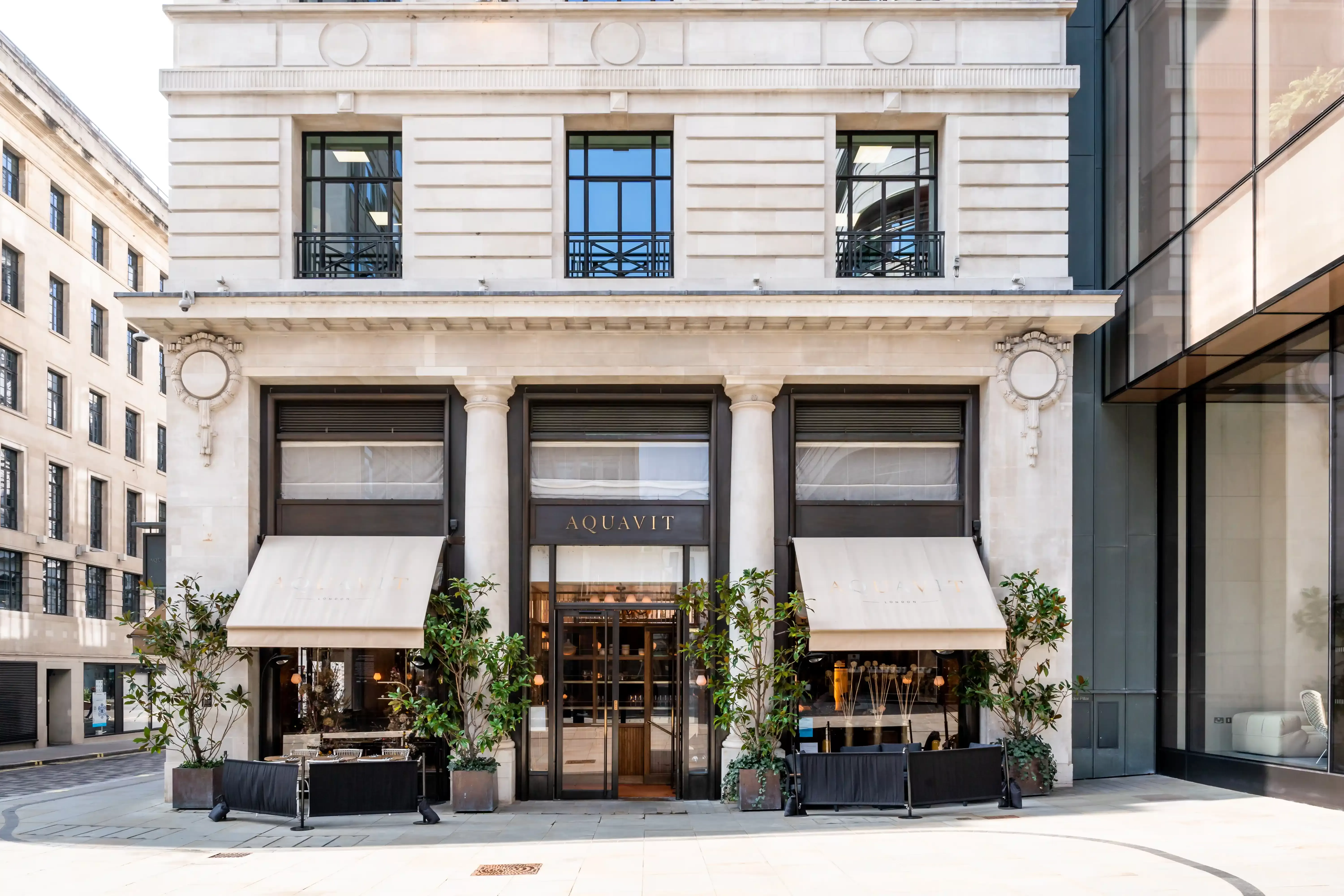 Aquavit London
Afternoon Sea At Seabird
14th Floor, South Bank, SE1 8NY
Afternoon tea might seem out of place at a seafood restaurant, so Seabird has swapped it for 'afternoon sea': three towering tiers of shellfish platters. The almost intimidating selection includes 10 chef-selected oysters and half a lobster alongside razor clams, scallops, crab legs and langoustines… You'll need to order it 48 hours in advance, and whilst you're at it, ask for a pre-dinner reservation on the cocktail terrace; the views over the Houses of Parliament and The Shard are unbeatable.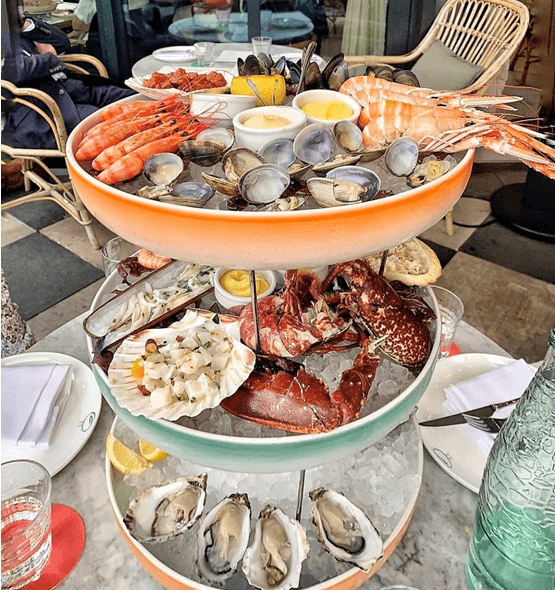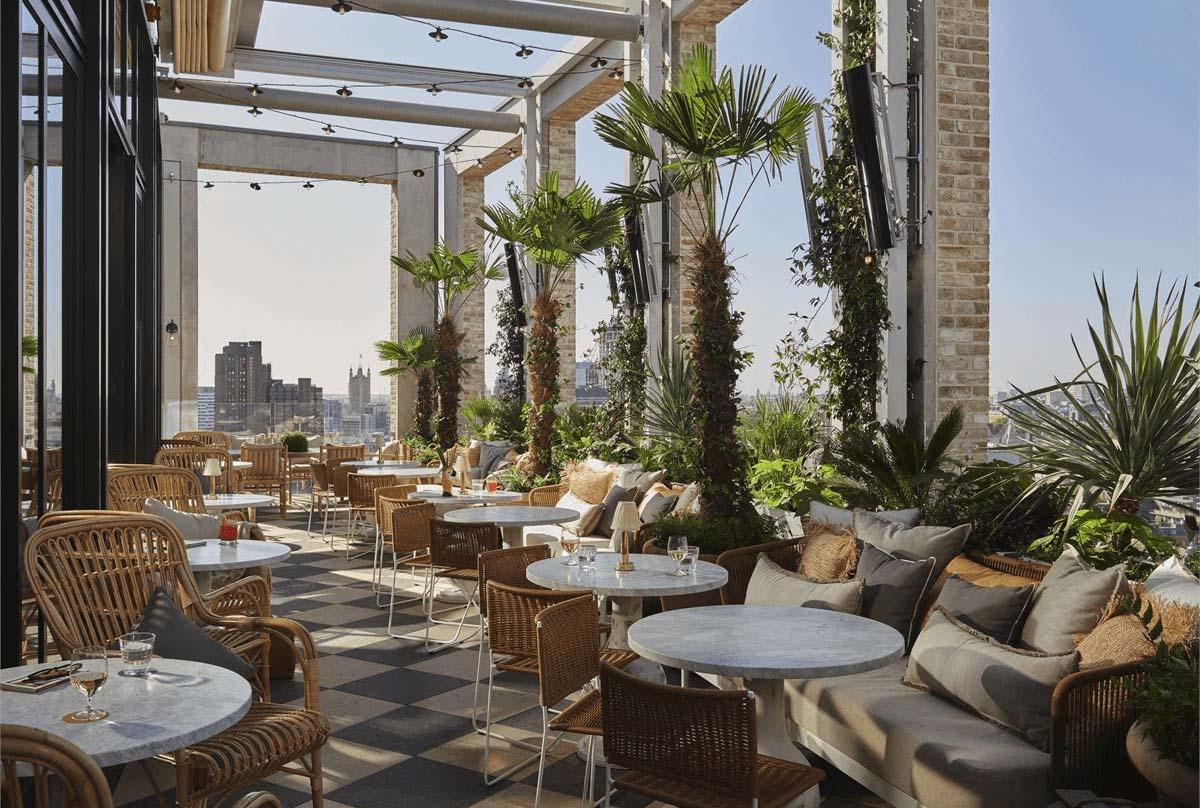 Seabird The Hoxton Hotel
Prêt-à-Portea At The Berkeley
Wilton Place, SW1X 7RL
Afternoon tea is often a high-fashion affair, but none more so than at The Berkeley. Its Prêt-à-Portea is an edible edit of SS22 catwalks from around the globe, with guests tucking into Oscar de la Renta's orange gown (apricot bavarois and meringue), a Gucci pink tuxedo crafted out of vanilla mousse and rosy icing, and a Michael Kors handbag rendered from Victoria sponge. Plus, it's presented on Wedgewood fine-bone China: dressing up never tasted – or looked – so good.



The Berkeley
New York
Asian-American Tea At Kitsby
186 Grand Street, NY 11211
Afternoon tea is often nostalgic, but none more so than that at Kitsby. The family-run bakery recently launched its Asian-American-inspired tea, which draws on flavours familiar to those who grew up in this diaspora. It features ten homemade treats, including a salted egg scone, five-spice shortbread and matcha almond bar. If that wasn't enough, you could also choose one bigger entrée – and you should absolutely make it the gently spiced Thai tea lava cake.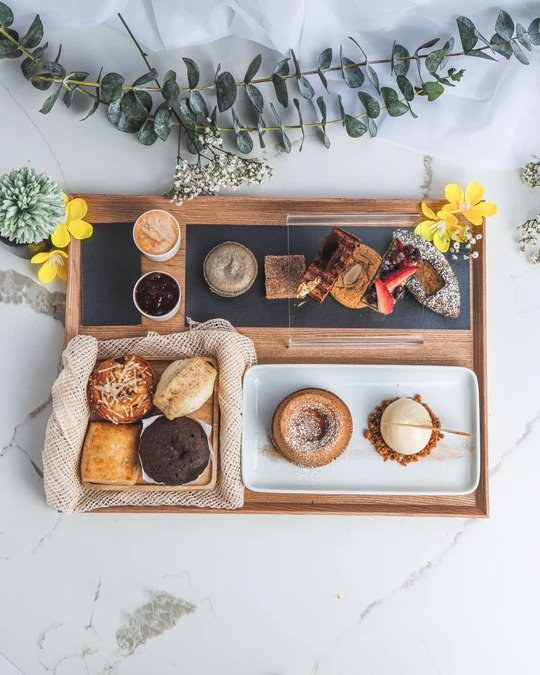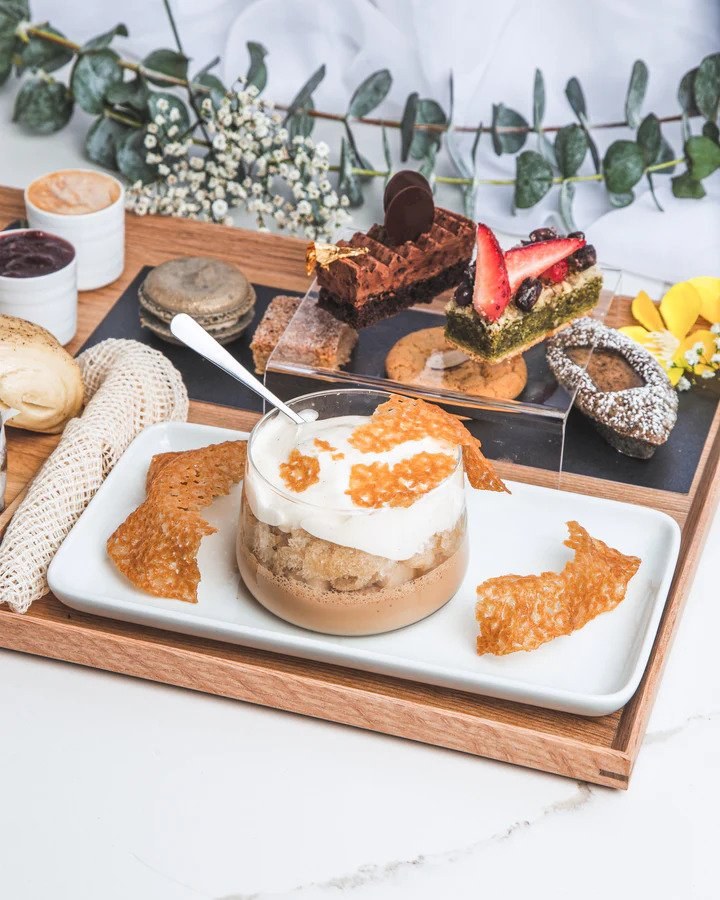 Kitsby
Chocolate Afternoon Tea At Mariebelle
484 Broome Street, NY 10013
You smell Mariebelle before you see it. The sumptuously decorated chocolate shop is choc-full of bars, truffles and cakes, plus the odd feather boa for added flamboyance. Follow your nose to the Cacao Bar for afternoon tea on a marble-topped table. There's a distinct theme; it starts with a shot of iced hot chocolate, flavoured teas include chocolate rose, and the final round is an indulgent chocolate fondue. To balance all that sugar, there's also a good selection of toasted sandwiches, walnut salad, and a daily-changing soup.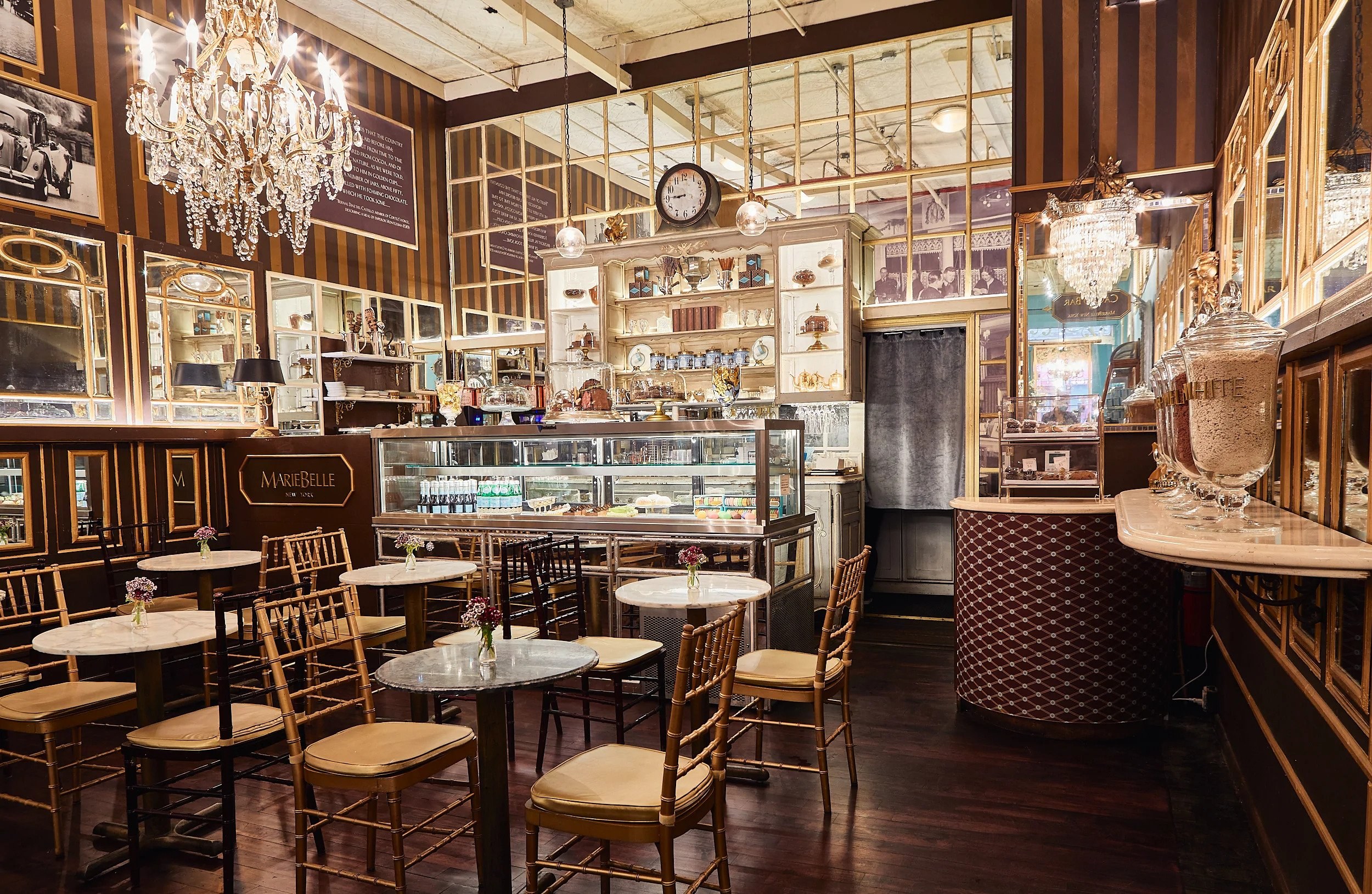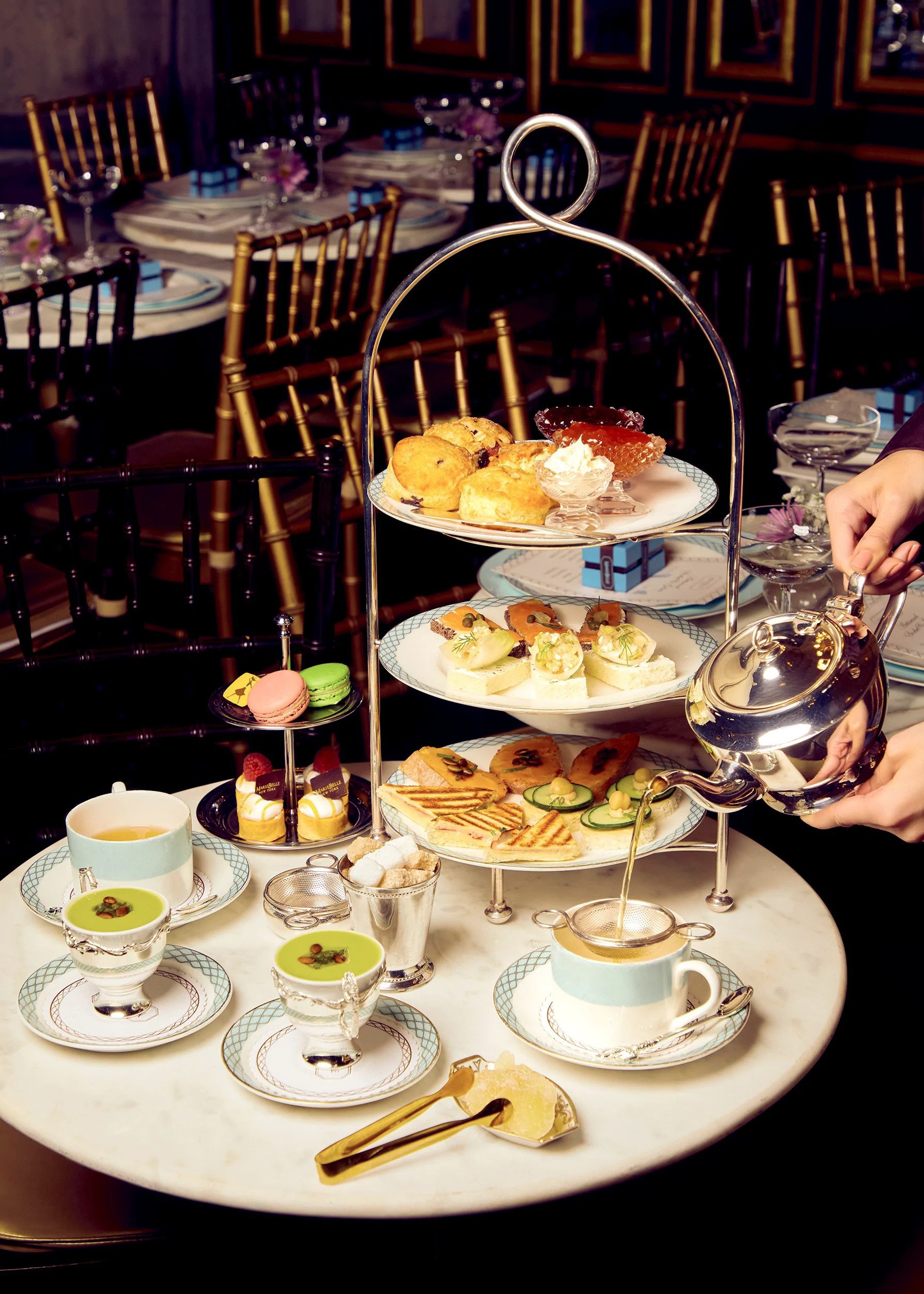 Mariebelle Soho
Dubai
Afternoon Tea On An Abra
Jumeirah Al Qasr, Madinat Jumeirah
Dubai has no shortage of sky-high teas, but take your tea to the sea for something more private. Every day from 4pm, a made-for-two abra departs along the Madinat Jumeirah waterways laden with all manner of Arabian-inspired treats. Expect hummus sandwiches, mango saffron macarons, plenty of pistachios, and a discreet waiter who will top up your tea – or champagne – whilst you ebb along the canals.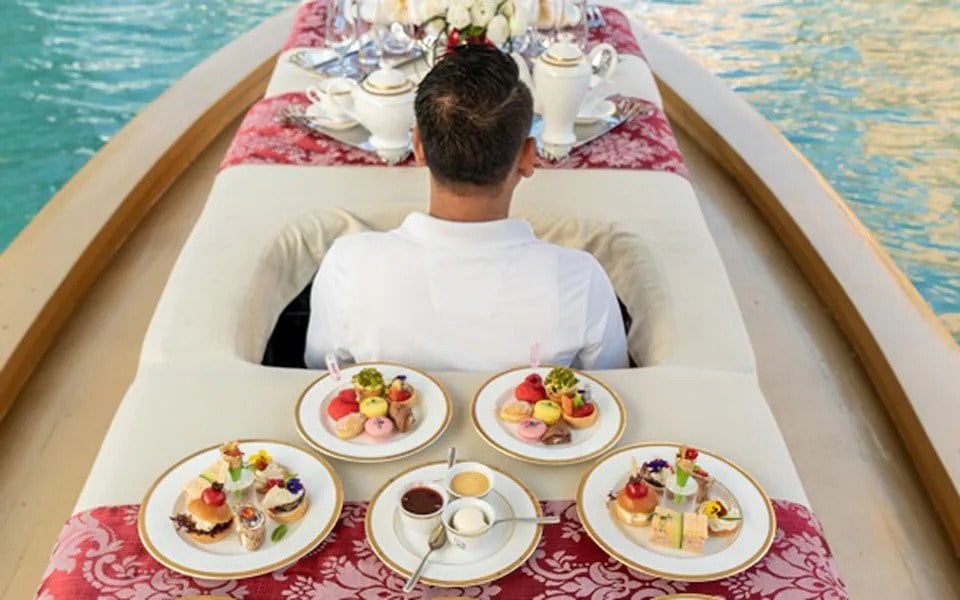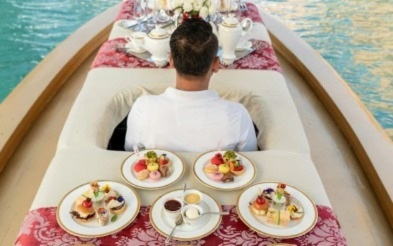 Abra Dubai
Hong Kong
Bobo Afternoon Tea At The Ritz-Carlton
International Commerce Centre, 1 Austin Road West
This panda-inspired tea is also Hong Kong's highest. Created in partnership with luxury jeweller Qeelin, the 'Bobo Gastronomy Journey' takes place on the 103rd floor of the Ritz-Carlton Hotel as a window seat to garner the best views of the harbour. Savouries nod to Asian flavours – such as sesame balls with barbecue pork – and scones have been skipped in favour of pink guava choux, red bean tarts and lemon black tea verrine.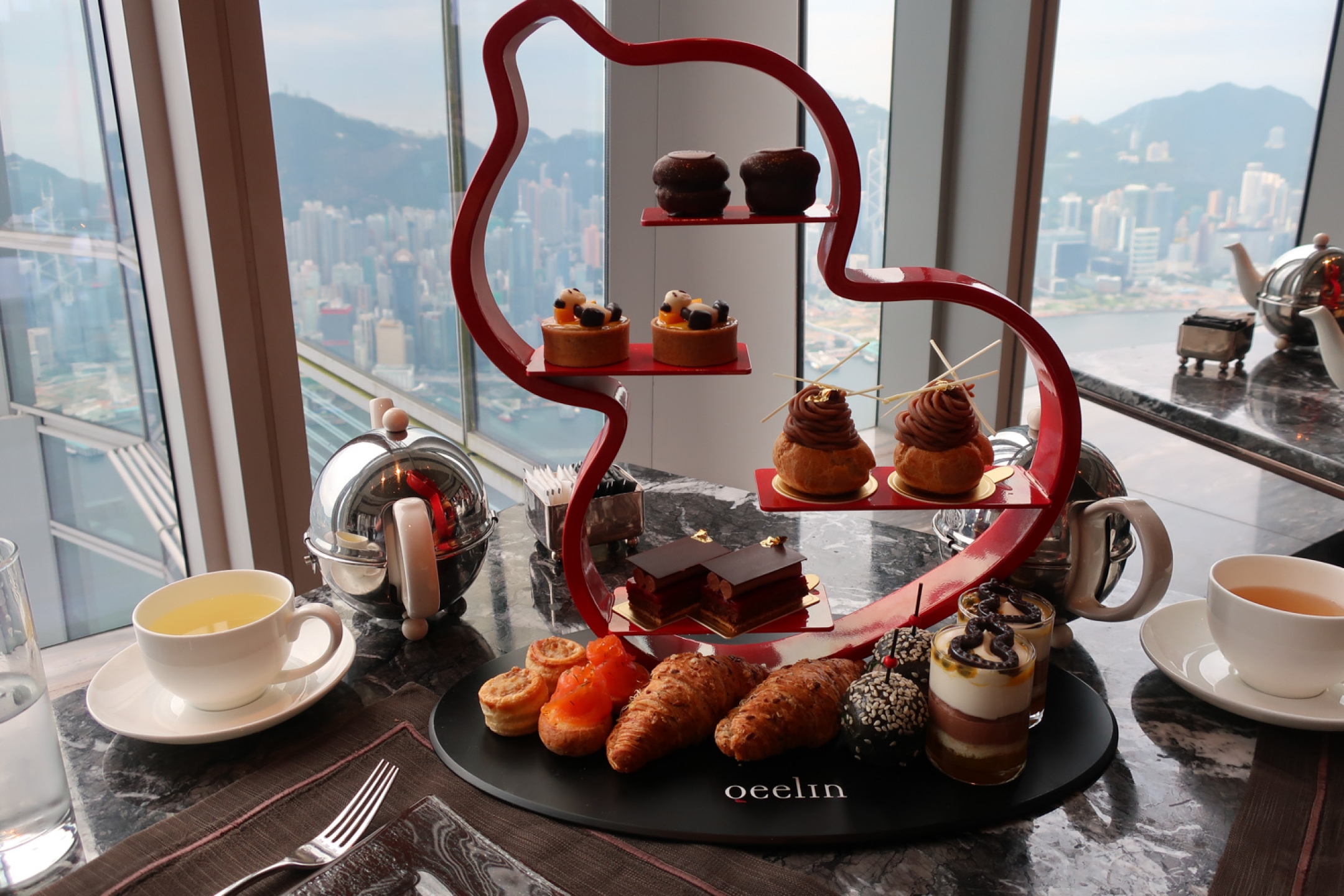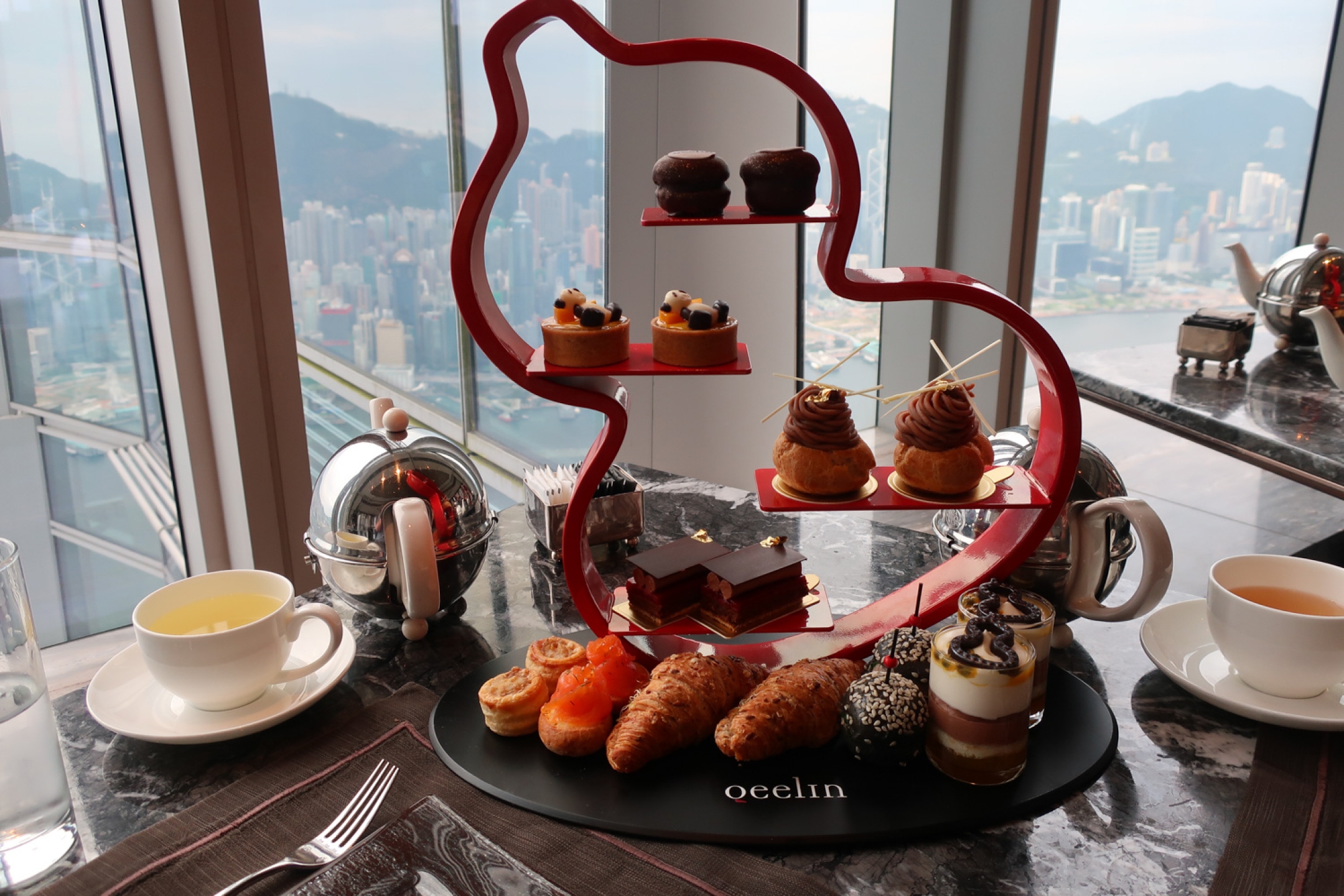 The Ritz-Carlton
To book an afternoon tea, please contact your lifestyle manager.