So, you're a cinephile who loves the big screen but hates the sound of other people rustling their sweet packets. Or you're a group of friends who want to sing along to your favourite musical in surround sound. Or you've got a presentation that needs an impressive setting for its delivery (or an all-important video game battle that requires a big screen).
The answer to all these conundrums is simple: hire a private cinema. And we don't mean an Everyman or Electric Cinema; we mean a just-for-you, luxury cinema that comes with five-star service and unlimited popcorn. Here are eight worth discovering.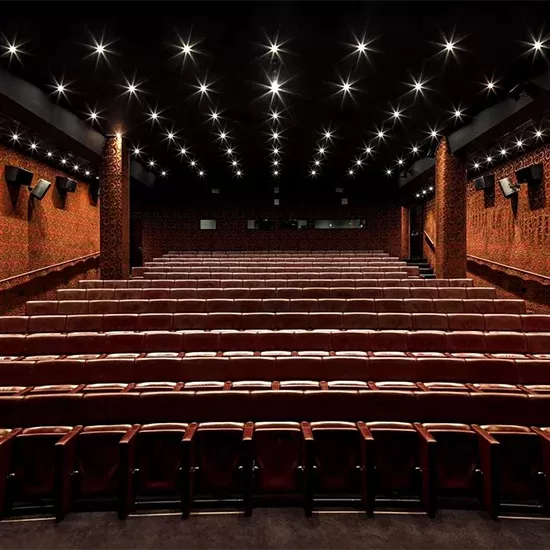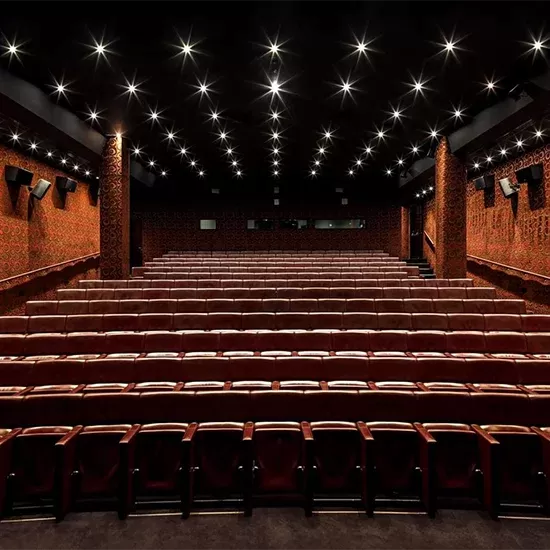 Stratton Street, W1J 8LT
The May Fair Theatre
If you went to The May Fair Theatre in the '50s, you might have been joined at the pool bar by a crocodile and one of the Danziger brothers. Whilst the crocs have moved on, the theatre remains – and is now a for-hire cinema with 200 Italian leather seats and a private room for pre-show drinks.
The Cinema at Selfridge's London
There are not one but three private screens up for grabs at Selfridge's – plus a snug pre-screening area with a photo booth. There's space for up to 70 guests, but we love the idea of hiring the smaller screen for your next date night, complete with popcorn cocktails. And if you want to make things more competitive than cosy, there's also the option to hook up a games console.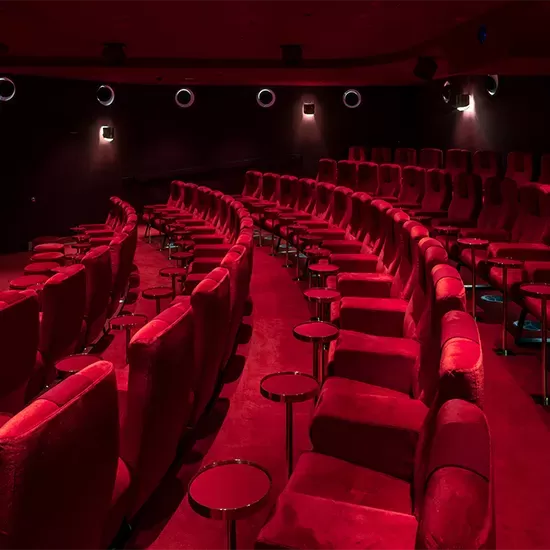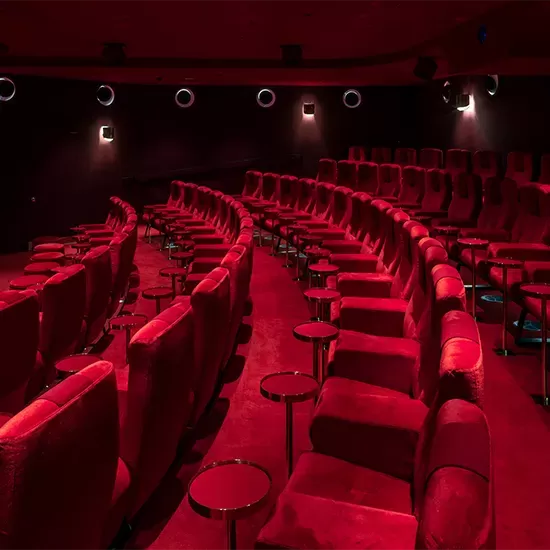 40 Duke St, W1U 1AT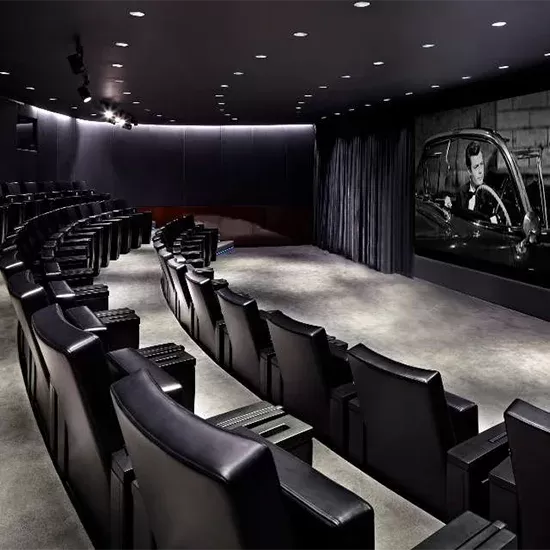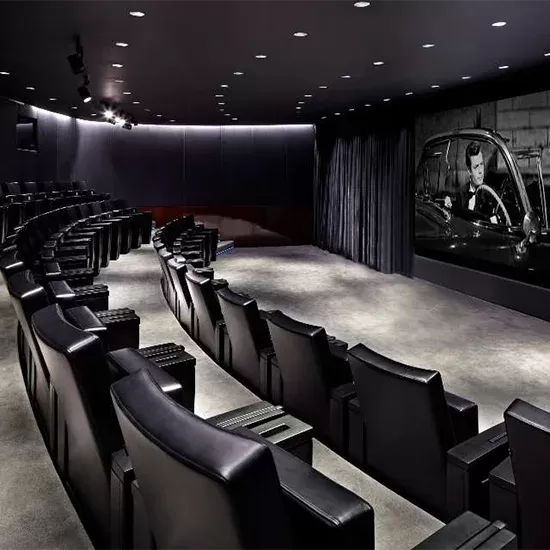 171 Knightsbridge, SW7 1DW
The Screening Room at Bulgari
When a cinema is dedicated to Sir Richard Attenborough, you know it's going to be good. Couple that with a brand like Bulgari and you get The Screening Room – an exquisitely designed private cinema with 4K resolution, Dolby 3D, surround sound, and over 300 new and classic films to choose from.
The Cinema at The Peninsula London
Most people know The Peninsula as the first hotel in the city that cost £1 billion to make. But what they don't know is there's a plush private screening room hidden amongst its glamourous interiors. Seating up to 15 in squashy armchairs, it's a bit more relaxed than the rest of the hotel – although swanky restaurants like Brooklands and Canton Blue are just a few steps away.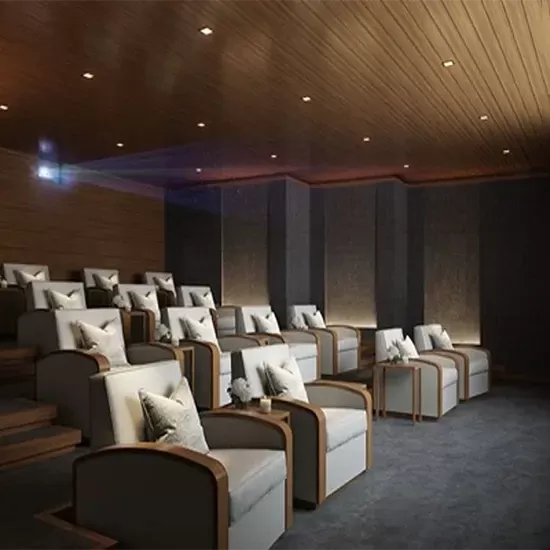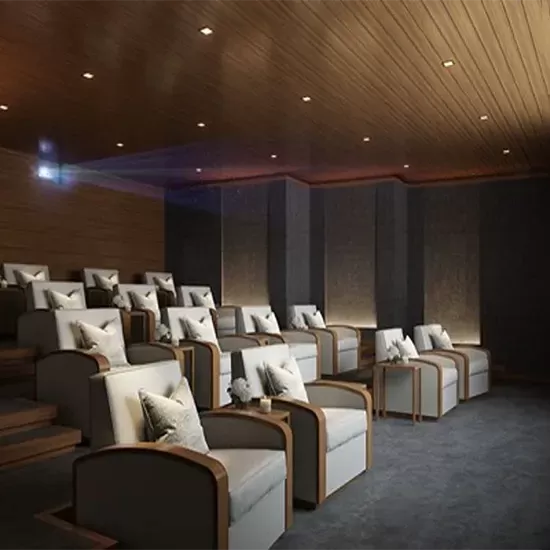 1 Grosvenor Pl, SW1X 7HJ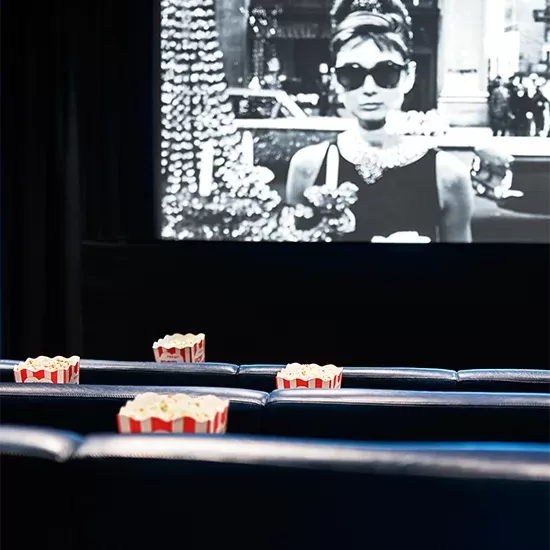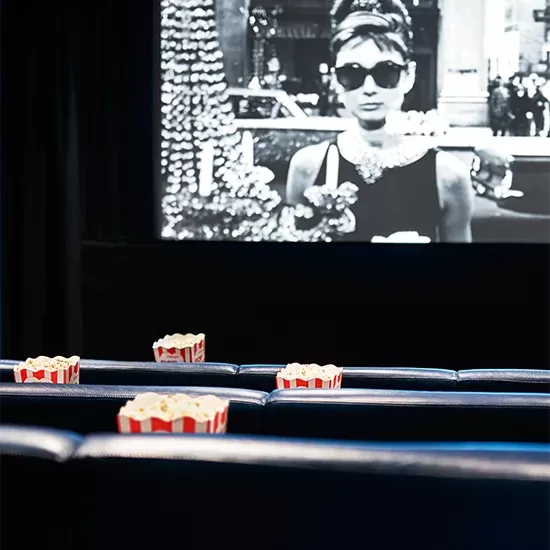 1 Aldwych, WC2B 4BZ
The Screening Room at One Aldwych
Perched on a corner of the Strand, One Aldwych occupies a handsome Edwardian building and has all the amenities – from an 18m swimming pool to a 30-seat cinema with navy leather seating. You can hire the whole thing for yourself, but we also like the idea of heading here on a weekend for its weekly film and fizz club.
The Courthouse Hotel
The second largest cinema in this list is the hundred-seater at Soho's Courthouse Hotel. It's got a bit of a purple theme, from the mauve leather seats to the aubergine carpet, and has all the cinematic mod-cons you'd need – from Dolby surround sound to a video system that can even play 35mm films.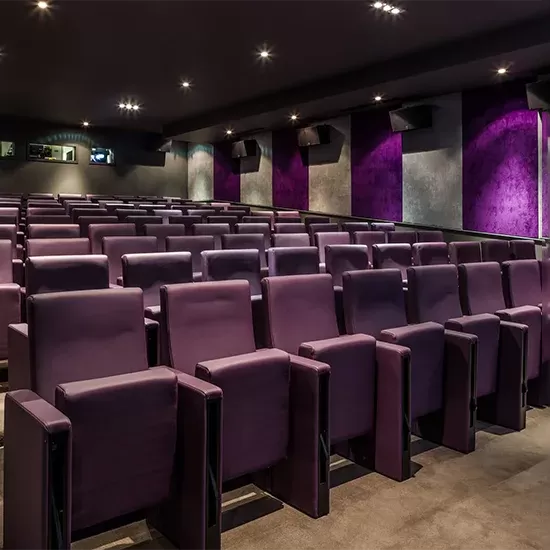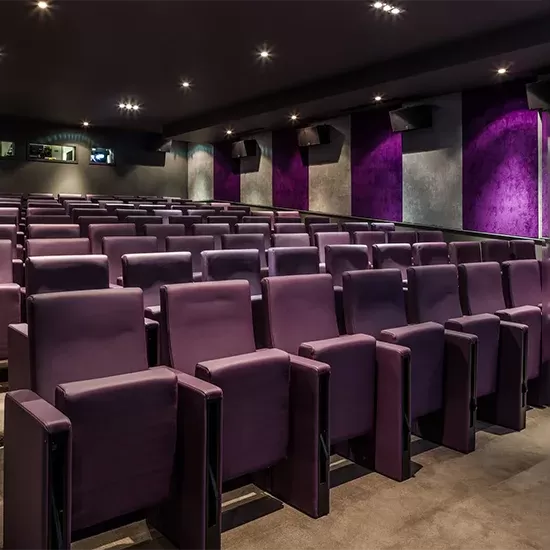 19, 21 Great Marlborough St, W1F 7HL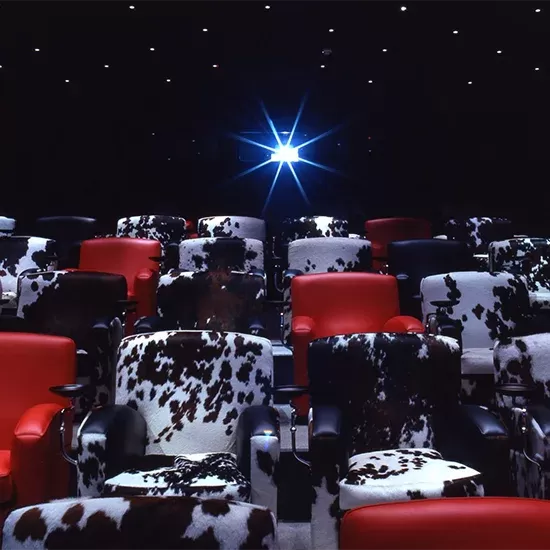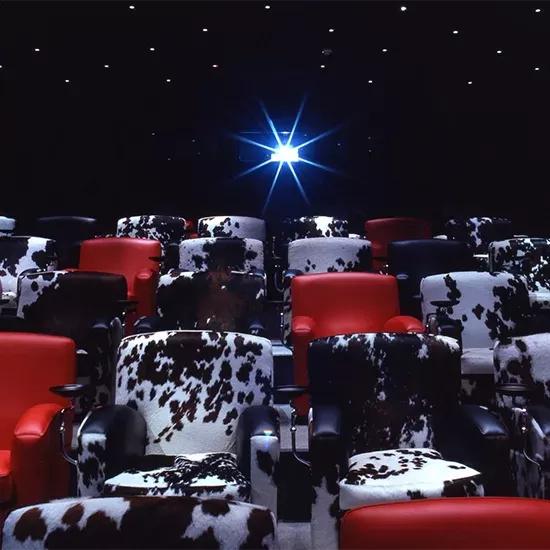 Soho Hotel, 4 Richmond Mews, W1D 3DH
The Soho Hotel
Cow print leather seats. Afternoon tea instead of popcorn. A mix of new releases and old-school classics that would impress even the most refined cinephile. This is The Soho Hotel's cinema and film club, which you'll find on a relatively quiet mews in the middle of Soho – great for heading out after your screening.
The Georgian House Hotel
This boutique hotel is best known for its Harry Potter-inspired suites – ideal if travelling with children – but it also has a dinky attic cinema for parents to hide away in. It's possibly the smallest cinema in London, with just two red velvet seats and a good selection of films – and staff will bring you a bottle of fizz to up the romance.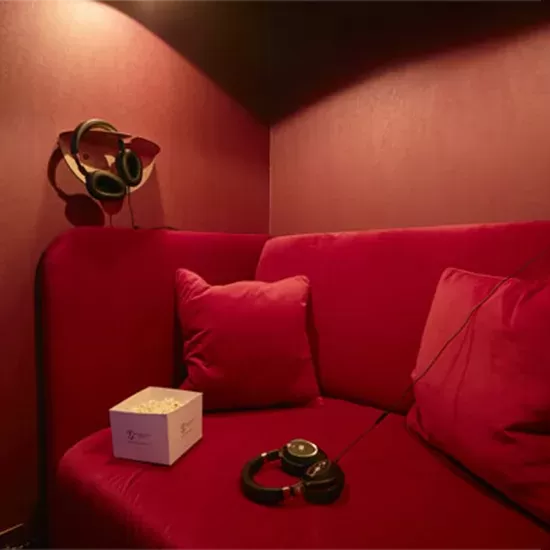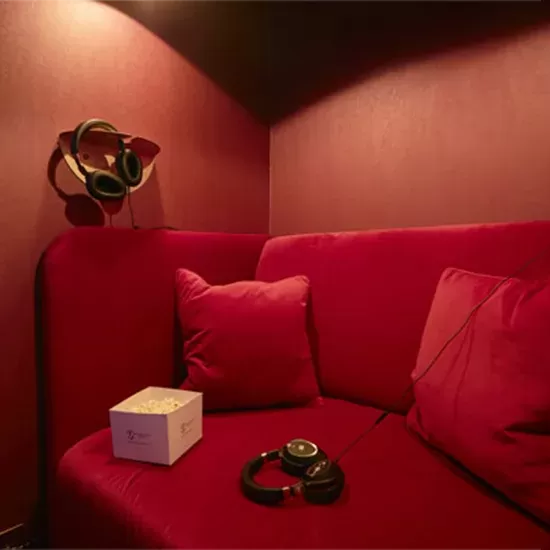 35–39 St George's Drive, SW1V 4DG
Want to stay up to date with the latest in luxury? As the world's leading global concierge service, we spend time securing you access to the best of the best across the world, so you can spend more time doing the things you love. Discover more about membership here.