It's 10pm in Jeru and the bongos have just started. A DJ dressed all in black slinks to the decks whilst a steady stream of revellers pours in from the restaurant upstairs. In the corner, an unperturbed couple continues to chew their lamb cutlets.
Welcome to the latest trend to sweep London's restaurant scene: 'high energy dining', or, for those who don't wince at a portmanteau, 'clubstaurants'. At the tamer end, this involves diners tapping their cutlery along to a jazz band; at the wilder, it's caviar, pyrotechnics and Berlin DJs until the early hours (even on a Tuesday). Below, we detail six such restaurants where you can go from dinner to dancing under one atmospheric roof.
The Tent (at the End of the Universe), Fitzrovia
This hidden restaurant feels more like a festival tent than a dining room. Once you find it – look for the pink lights at street level – you will discover an incense-filled cavern where stylishly graffitied canvases swoop from a star-lit ceiling, and where seated DJs and live musicians make full use of a Berlin-quality sound system. The menu – by chef John Javier – is a colourful, creative take on Middle Eastern cuisine. Begin with a glistening bowl of fuchsia borani and homemade za'atar bread before tucking into oysters and bulgar enveloped in silky folds of wagyu and a whole lobster, deshelled and dusted with rose petals. Don't miss a cocktail list named after London nightclubs – or the Robin Williams soundtrack in the bathrooms.
17 Little Portland St, W1W 8BP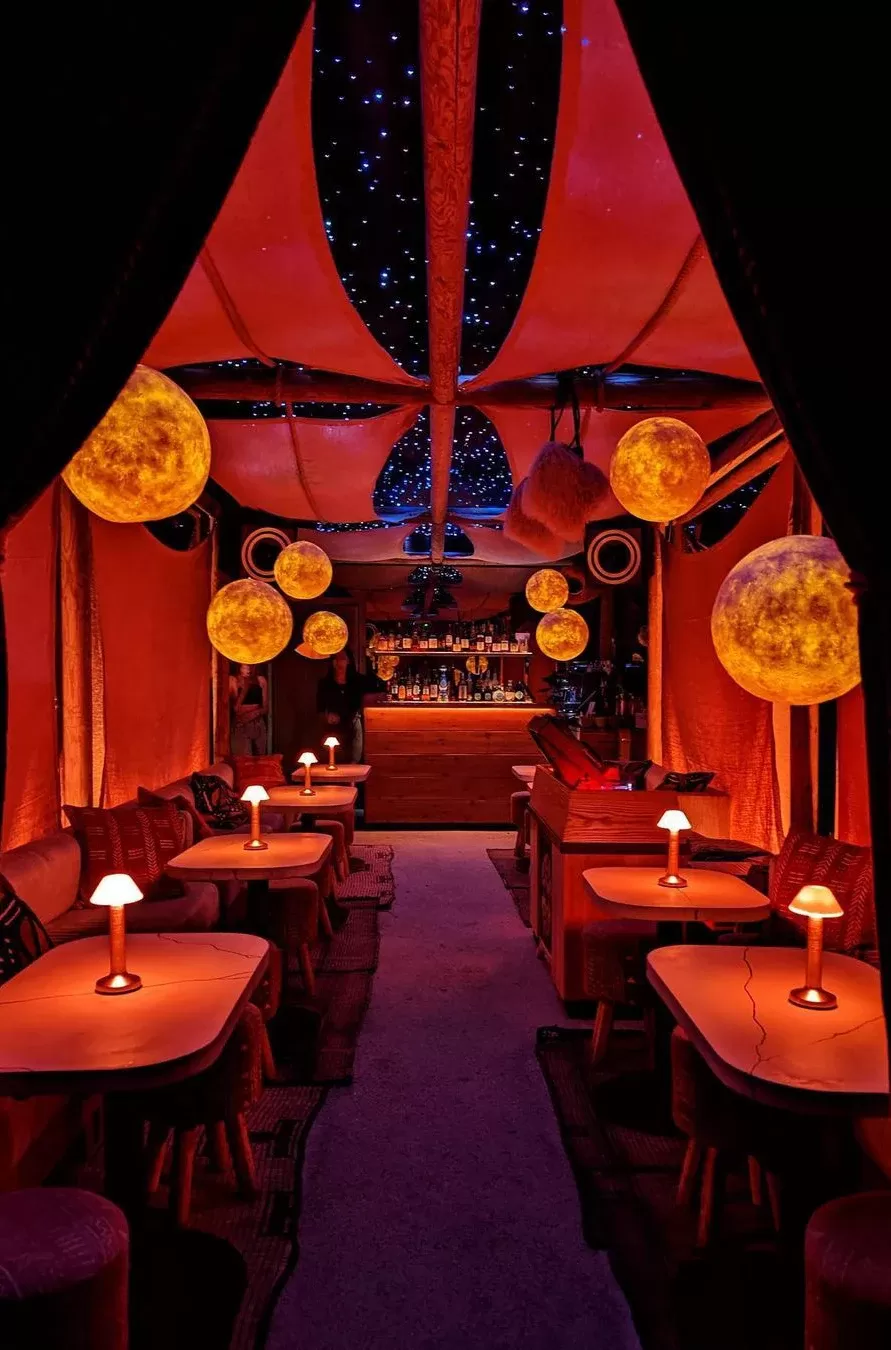 The Tent (at the End of the Universe), Fitzrovia
Penelope's, Covent Garden
It's not out of the ordinary to dance on the table at Penelope's; in fact, at its monthly Isramani parties, it's actively encouraged. The latest addition to Hotel AMANO Covent Garden, the just-opened restaurant serves Israeli-Spanish fusion food – think paella topped with a whole lobster and baklava cheesecake – with a side of entertainment on Fridays and Saturdays. Keep an eye out for its monthly festivities (the first is on 17th December) which plan to 'turn the dinner party on its head'.
34-43 Russell St, WC2B 5HA
Penelope's, Covent Garden
Miro Mayfair
Nothing is done by halves at Miro. Even before opening, it drew headlines for its eyewatering menu that included a £3,000 signature piled with 1kg of caviar and a vintage cocktail list priced between £500 and £50,000. Neon and leather set an edgy backdrop for its entertainment, which runs with full-throttle force from Tuesday to Saturday. Foodwise, you could begin with a 'caviar bump', followed by different cuts of steak, lobster, or a wasabi-heavy interpretation of fish and chips.
15 Old Burlington St, W1S 2JR
Miro Mayfair
"mu", Dalston
You'll have to head to Dalston's Kingsland Road to find this lively new Japanese spot. Don't be put off by the graffitied door; inside lies a haven of dark wood, hanging lamps and natural wines. Nightly entertainment encompasses all tastes, from tinkling solo piano to jazz from some of London's leading musicians (the livelier stuff is on Friday and Saturday evenings). Your fuel for the evening comes courtesy of a robatayaki grill and features the likes of scallop skewers, hake tempura and smoked salmon teriyaki.
432-434 Kingsland Rd, E8 4AA
Mu, Dalston
Jeru, Mayfair
Jeru quite literally arrived on Mayfair's restaurant scene in a puff of smoke: its fiery open kitchen commands the entire width of the upstairs dining room. As well as serving creative Middle Eastern dishes – try the halloumi doughnuts and charcoal-roasted aubergine – it also offers a fantastic roster of entertainment on Thursday and Friday evenings. DJs, live musicians and the occasional bongo player all entertain diners from its sunken Layla Bar, where you can also make the most of a Middle Eastern-inspired cocktails list.
11 Berkeley St, W1J 8DS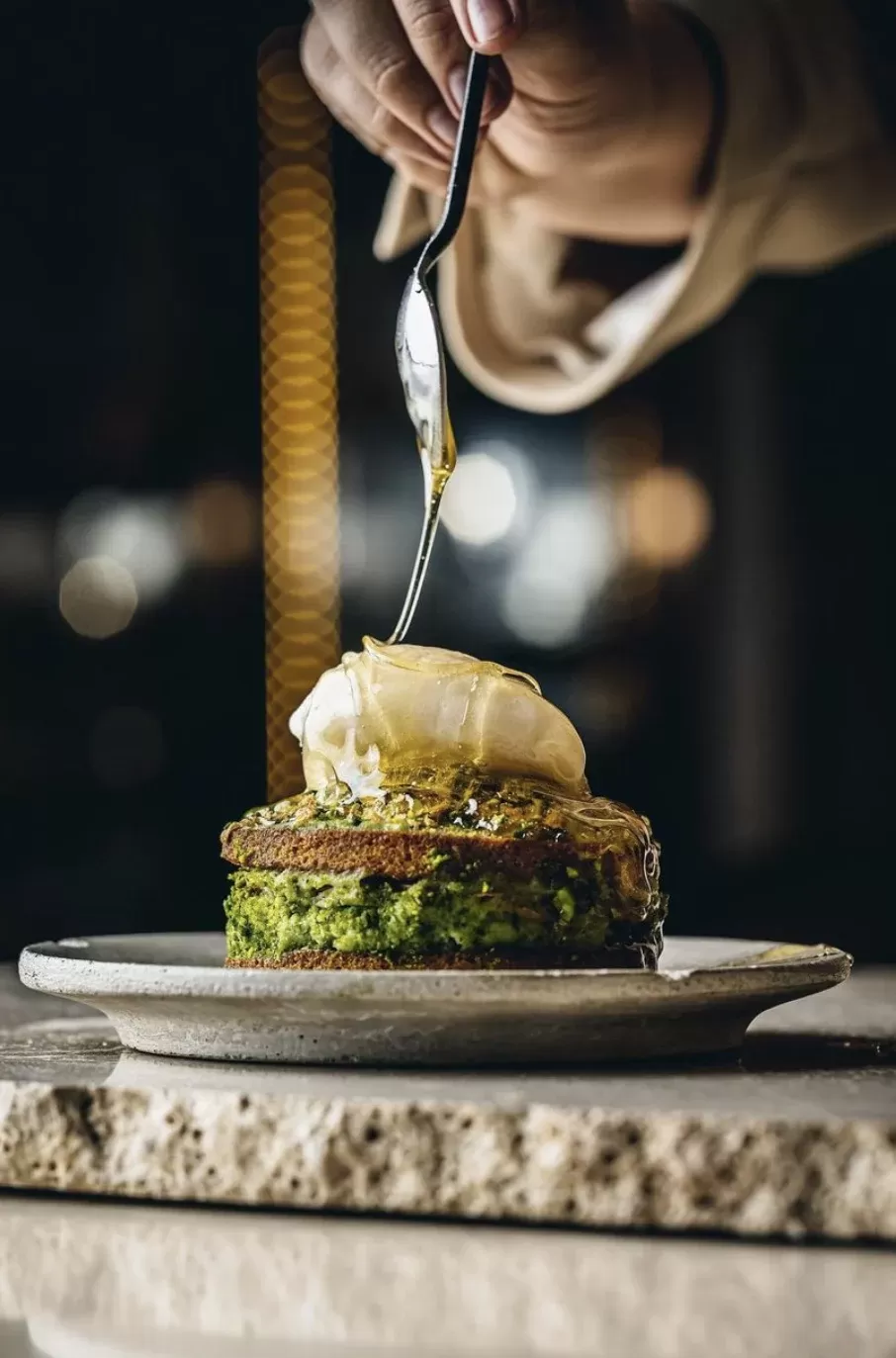 Jeru
Lío London, Soho
Diaries at the ready: the long-awaited Lío London will finally open in February 2023. Careful renovations have transformed the former Café de Paris into an immersive cabaret experience featuring the original 1924 double staircase, a moveable DJ, and a stage decorated with 18 hand-painted doors. The menu has yet to be unveiled, but with Chef Adam Dawson at the helm (who has worked with both Gordon Ramsey and Claude Bosi), it's sure to be suitably decadent.
3-4 Coventry St, W1D 6BL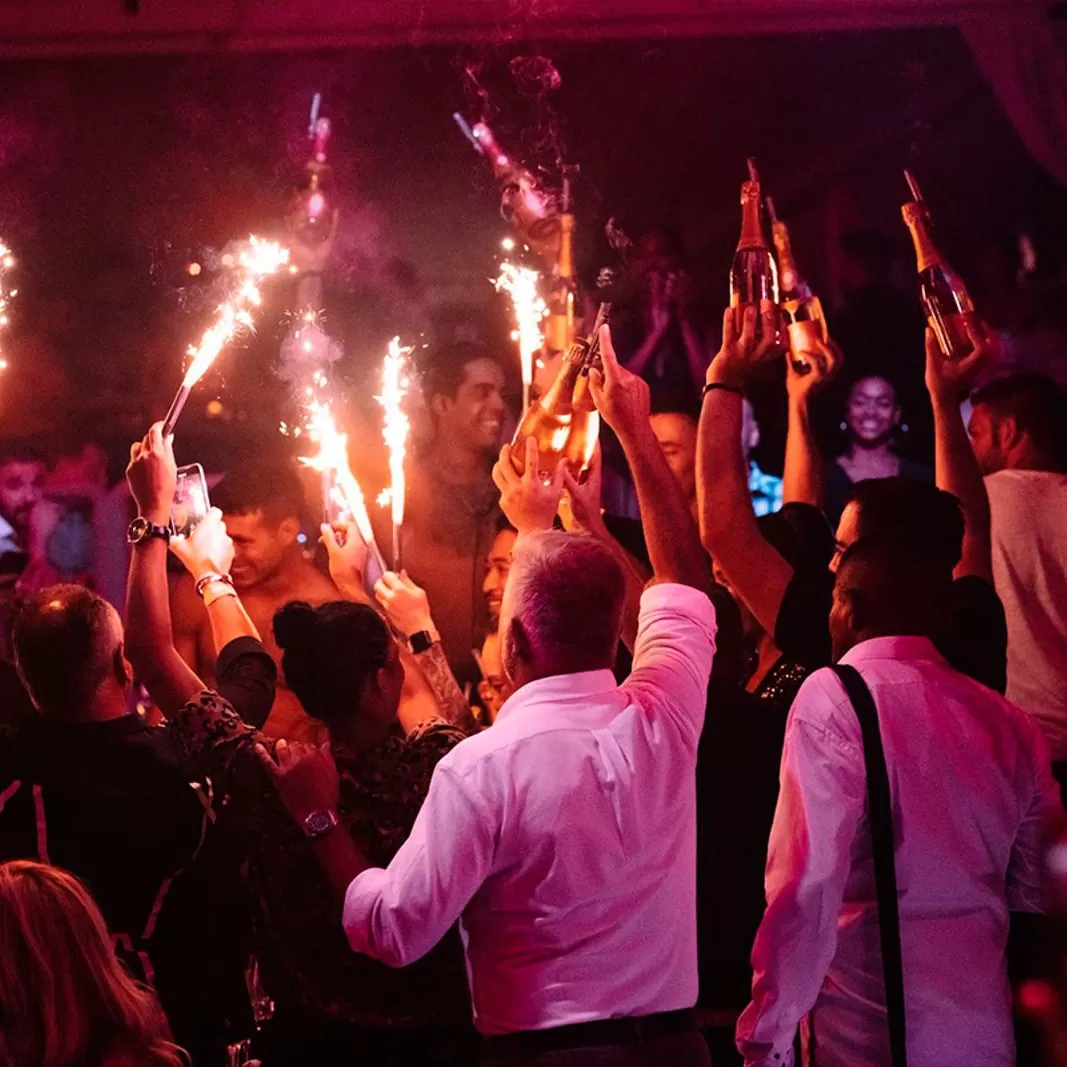 Lío London, Soho
Quintessentially can help you to plan the perfect evening out. Get in touch with your lifestyle manager or find out more about membership to get the party started.