New York City has a long and storied history of jazz music, which originated in New Orleans but soon made its way north to the clubs of Harlem during the Harlem Renaissance and beyond. Eventually, it could be heard in Carnegie Hall, a watershed moment for the genre. African-American jazz musicians from Duke Ellington to Charlie Parker to Louis Armstrong made the jazz clubs of New York their stomping grounds in the 1900s, cementing the city's important role in the genre's history.
Today, some of the most famous clubs – such as the Cotton Club – have closed, while others, like Birdland, still exist but mainly cater to tourists. However, a few longtime clubs rub shoulders with the new age of jazz clubs that have recently opened, including one at the luxury hotel Aman New York and the recently unveiled Louis Armstrong Center in Queens, just across from the famous musician's home-turned-museum.
Here are the best jazz clubs in New York City to visit right now, from longtime landmarks to the newest openings.
Blue Note New York
One of the world's most renowned jazz venues, this Greenwich Village club has hosted the likes of Sarah Vaughn, Dizzy Gillespie, Stanley Turrentine, Oscar Peterson, Wynton Marsalis, Tito Puente, Robert Glasper, and Pat Metheny since it opened in 1981. Blue Note clubs have since launched in Hawaii, Napa Valley, Tokyo, Nagoya, Rio de Janeiro, Milan, and Beijing, making it one of the most recognized venue names in jazz.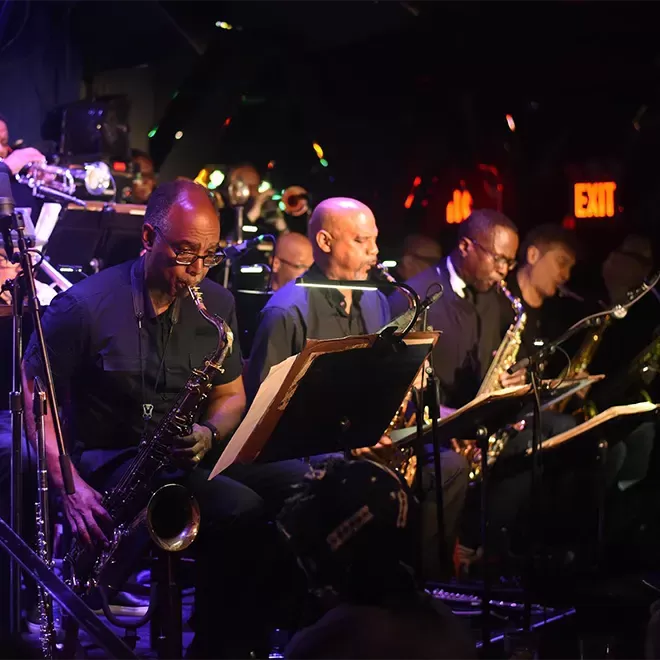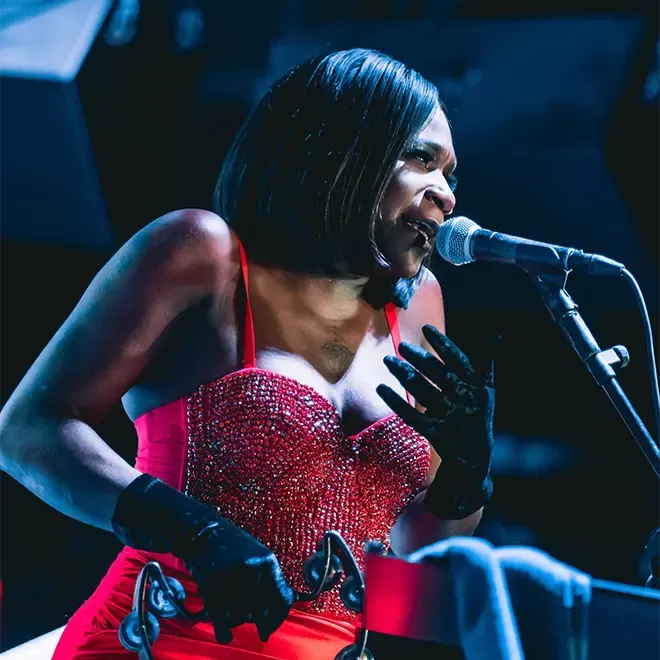 131 W 3rd St, New York, NY 10012
In New York, it's still the place to hear various excellent performances, from up-and-coming jazz and soul musicians to the most awarded and famous musicians playing today. The stylish room has tables and a bar, and two sets are performed nightly at 8pm and 10:30pm, plus a late set at 12:30am on Saturdays.
Smalls 
The other name you'll typically hear aside from Blue Note when discussing jazz clubs in the city is Smalls. Tucked away in a basement on West 10th Street in the West Village, the original location that opened in 1994 didn't even have a liquor license – it was all about the music. The intimate room almost feels like a jam session in someone's home; jazz musicians from all over the world play here, and it's a great place to check out someone you've never heard of.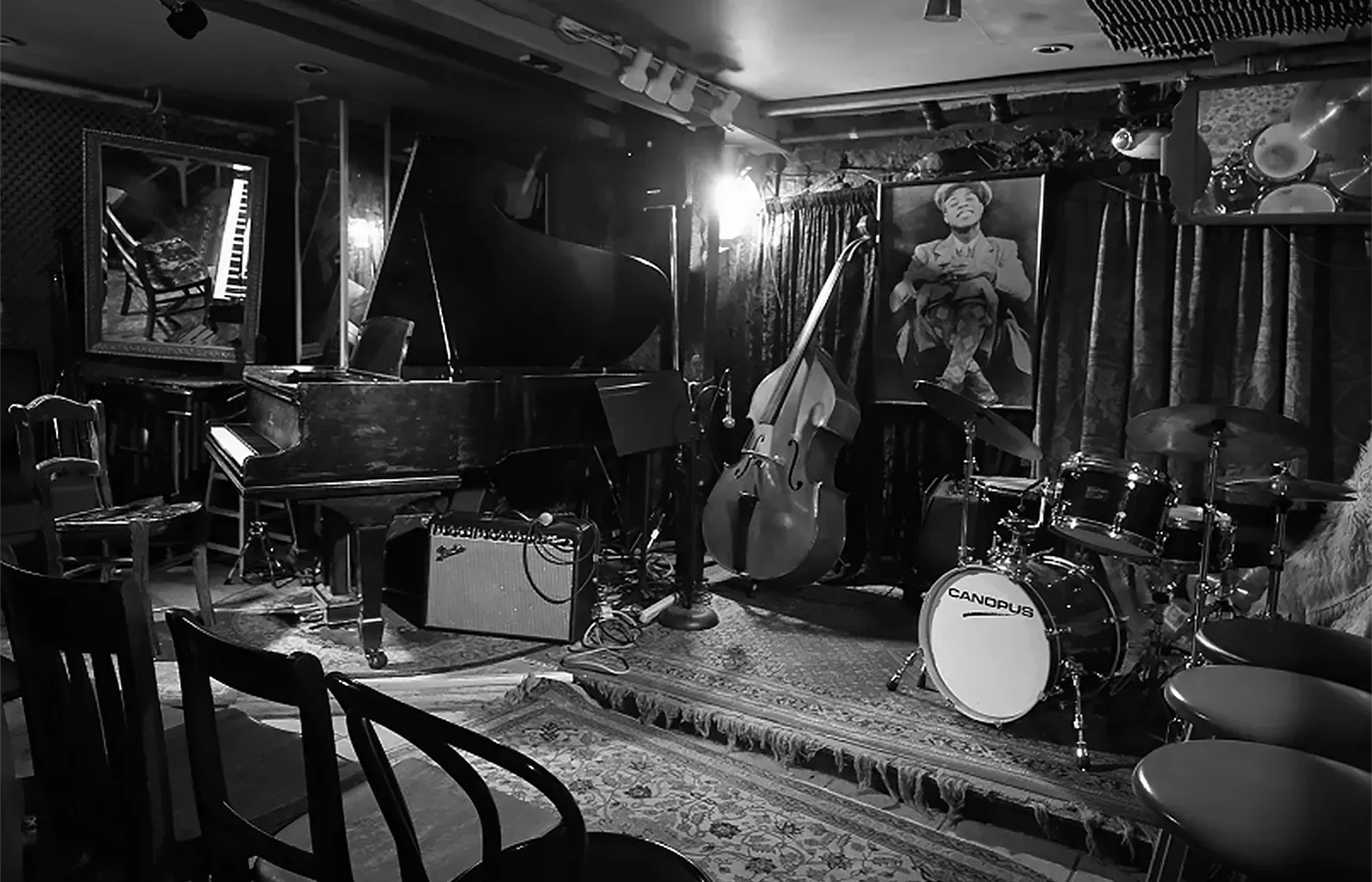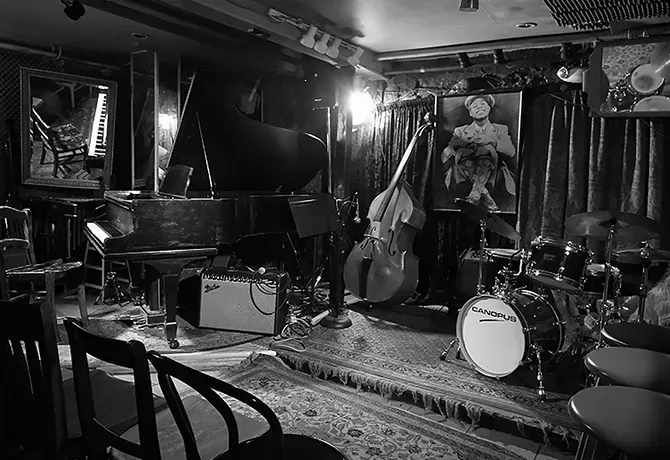 183 W 10th St, New York, NY 10014
While the club has closed and reopened a few times and has had different partners through the years, it has managed to keep on: it's where many young musicians get their start. There are typically two nightly sets during the week, while Saturdays and Sundays have an afternoon show and two late-night sets in addition to the regular slots.
The Jazz Club at Aman New York
Even though it's located in the city's most-talked-about luxury hotel, the lower-level jazz club has its own secret entrance at 9 West 56th Street, just off Fifth Avenue. Housed inside the historic Art Deco Crown Building, built in the 1920s, the club is inspired by Prohibition-era speakeasies' illicit energy and rebellion. While it's not a classic jazz club in the traditional sense, the posh environs host contemporary jazz musicians, blues bands, singer-songwriters, and vocalists belting out renditions from the Great American Songbook.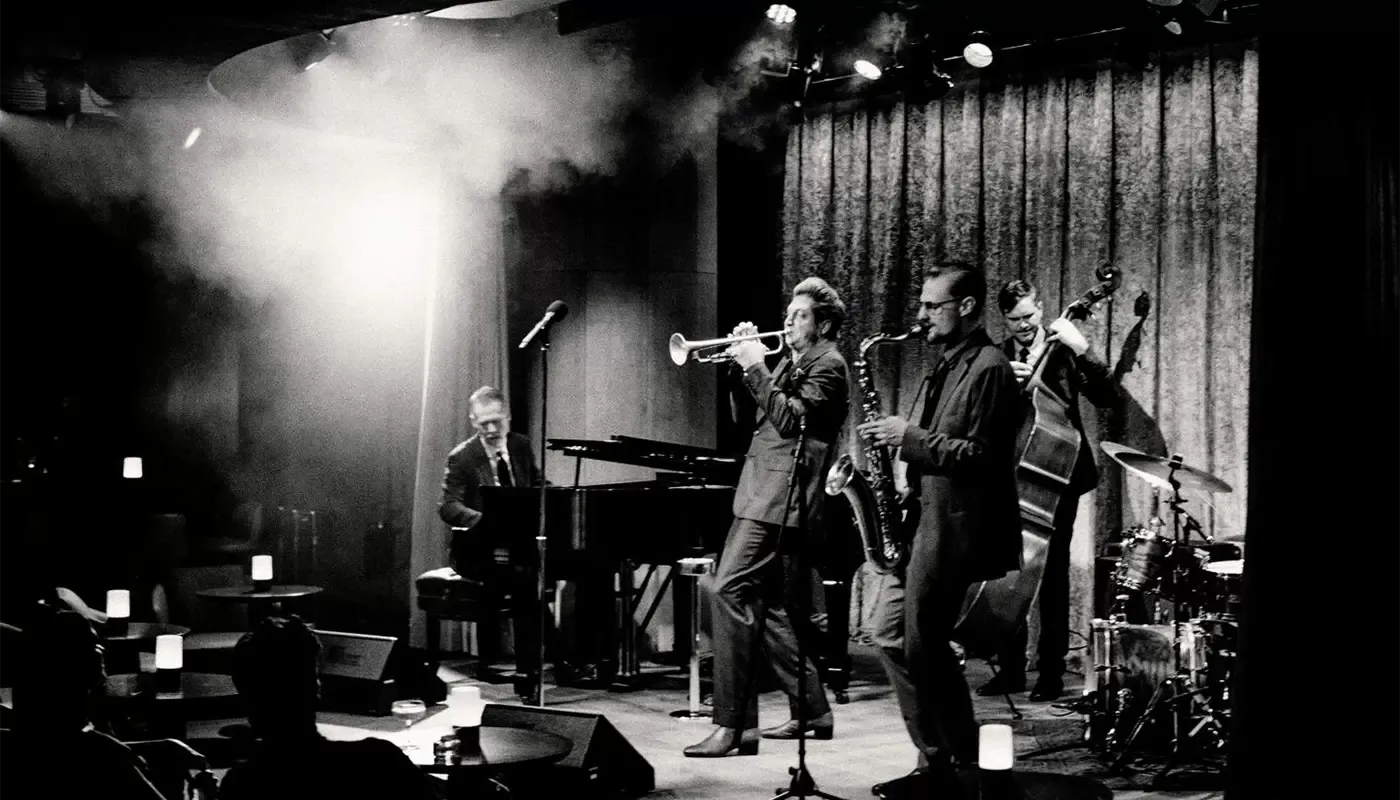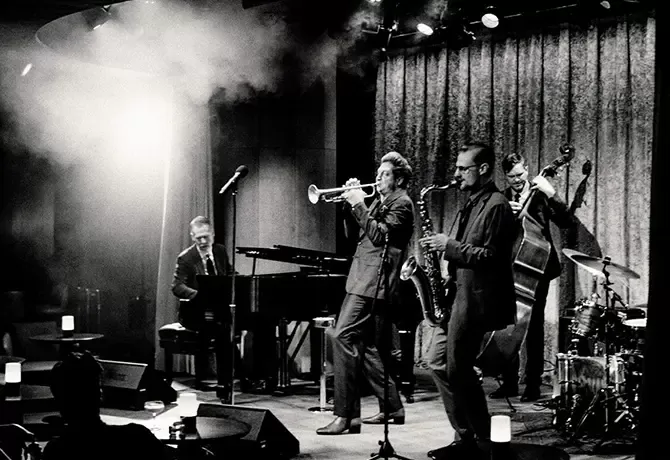 The Crown Building, 9 W 56th St, New York, NY 10019
Legendary musician and six-time Grammy Award nominee Brian Newman serves as creative director, and he can often be found playing a set there on his trumpet. Sound-wise, the club is one of the most technologically advanced venues in the city, with over 150 loudspeakers and microphones, as well as advanced digital signal processors that adjust the sound signature of the room. A 1962 Steinway baby grand piano sits at centre stage, and the interior design by Jean-Michel Gathy showcases moody tones and high-quality finishes. There are typically three sets per night, with the latest being a DJ set at 11:30pm.
Café Carlyle 
Another club connected to a luxury hotel, Café Carlyle at the Carlyle, a Rosewood Hotel, has been around for decades. A well-heeled crowd can be found at this cabaret supper club, listening to American and jazz standards as the tuxedo-clad staff bustle between the tables surrounded by colourful, music-themed murals by Marcel Vertès. For 36 years, the late Bobby Short could be found at the grand piano, while today, everyone from Sutton Foster to Herb Alpert and Lani Hall can be heard in the opulent Upper East Side room.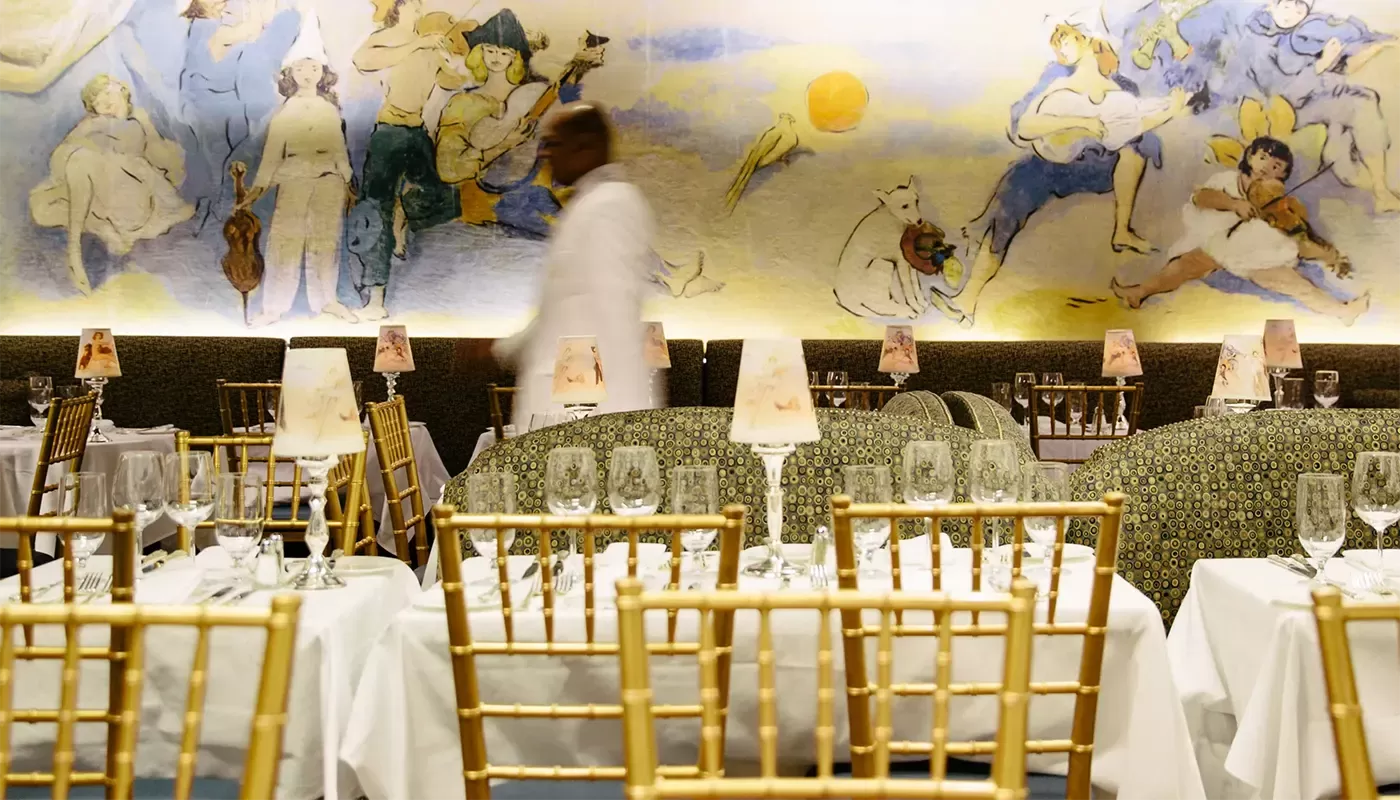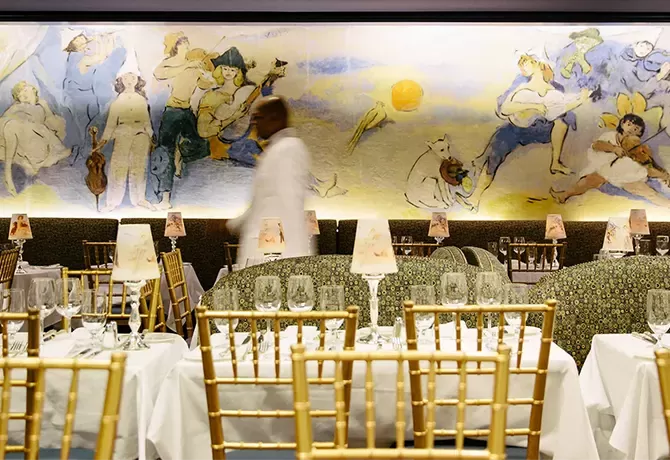 35 E 76th St, New York, NY 10075
The Louis Armstrong Center's Jazz Room
This July, the renowned Louis Armstrong House Museum in Corona, Queens, opened the highly anticipated Louis Armstrong Center, across the street from the home-turned-museum (and National Historic Landmark) where jazz legend Louis Armstrong and his wife Lucille lived for nearly 30 years. Part of the new building, which houses multimedia exhibits and displays from the 60,000-piece Louis Armstrong Archive, is a 75-seat venue called the Jazz Room that hosts performances, listening parties, lectures, and films.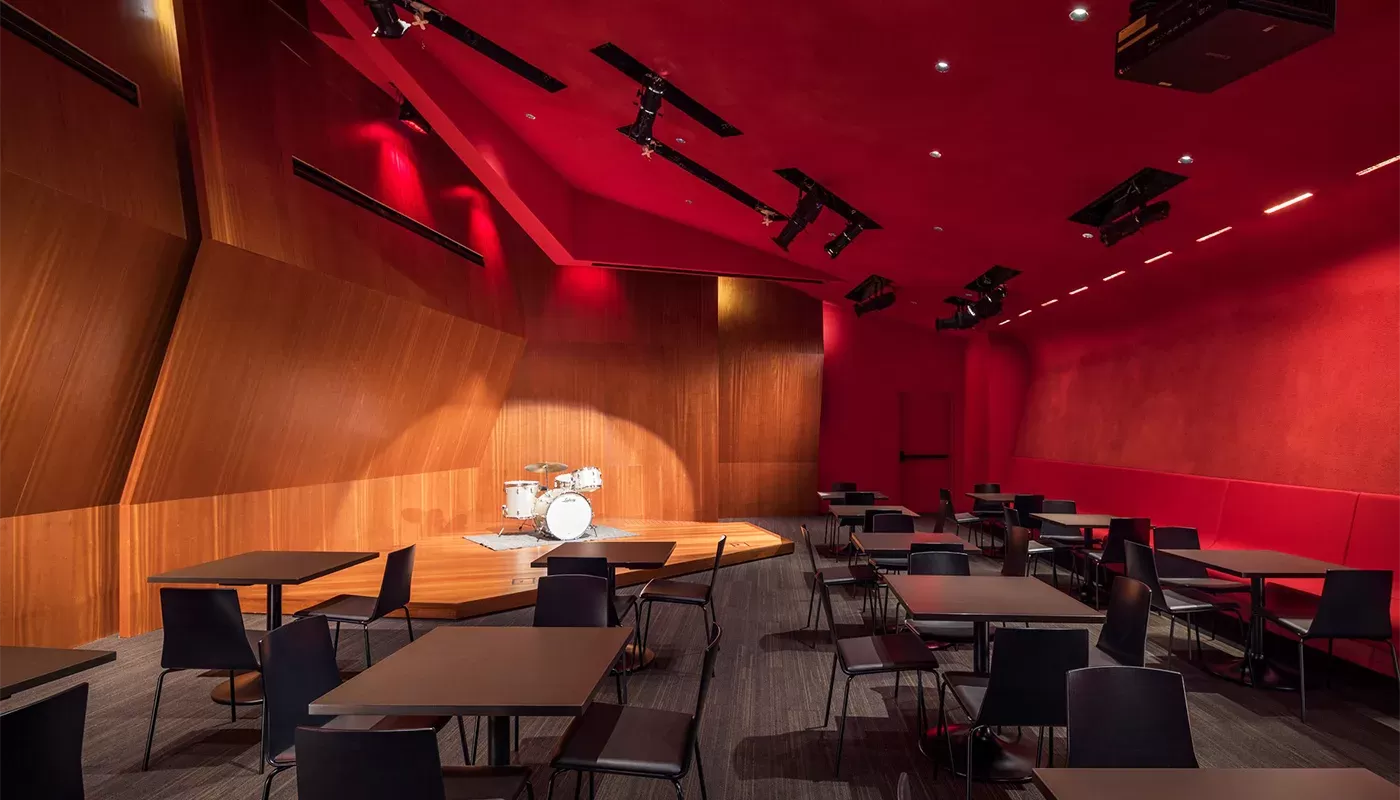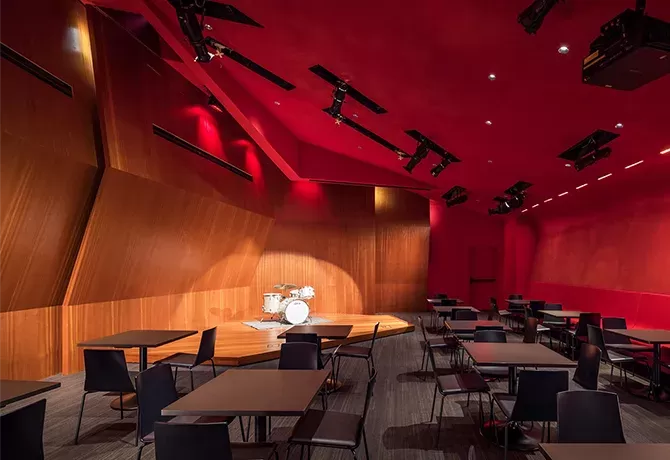 34-49 107th Street. Corona, NY 11368
Although it's a bit different than a traditional jazz club, it still merits a visit to learn and experience the life of one of New York's great jazz legends. Upcoming events include a concert by Kali Rodriguez-Peña's Melange and a listening party of Satchmo's recordings from rare original 78s and test pressings. 
Baretto at Fasano
Set above Brazilian import Fasano restaurant in midtown, Baretto, much like the original in São Paolo, is an elegant, luxurious bar with live jazz and bossa nova music on Fridays and Saturdays. The New York location, which opened at the end of 2022, is the only other in the world and typically hosts talented vocalists singing a range of selections by Billie Holiday or Frank Sinatra alongside a cellist and pianist playing the large grand piano. Servers wearing white blazers offer an array of Northern Italian-style dishes, cocktails, and caviar service.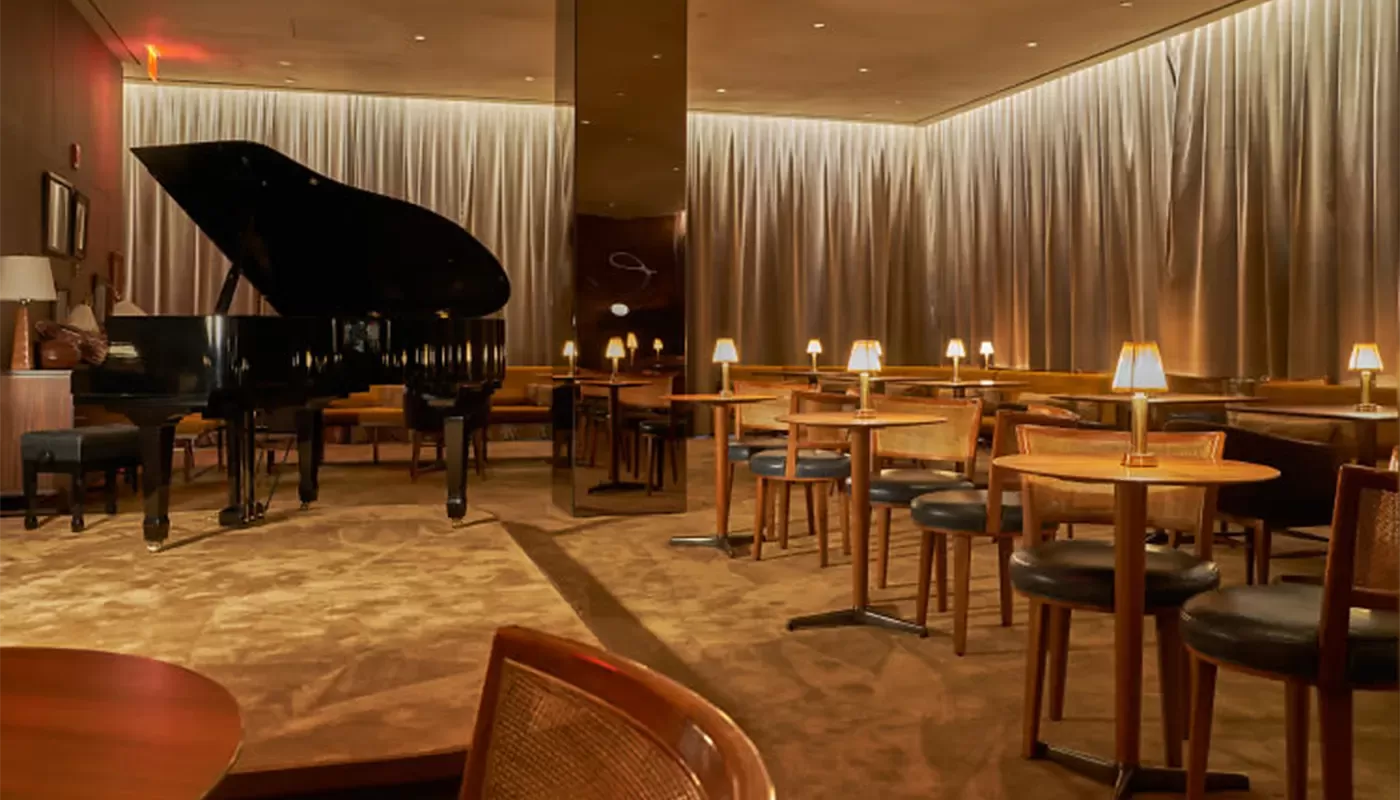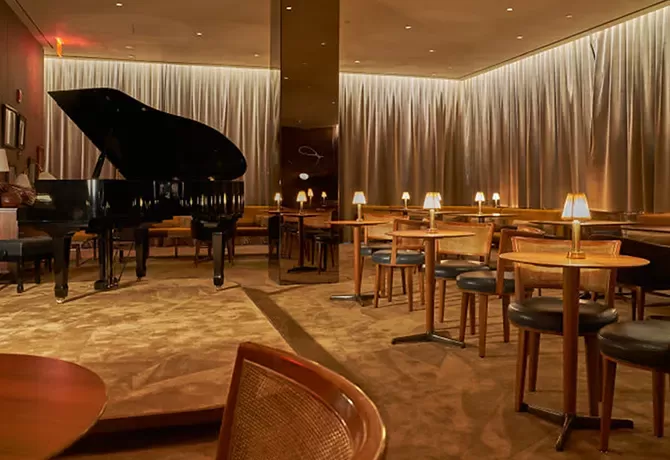 60 E 49th St, New York, NY 10017
Smoke Jazz Club
An uptown jewel on Duke Ellington Boulevard (West 106th Street), the recently renovated Smoke Jazz Club has been kicking for over 20 years. The renowned and classy nightclub has two adjoining rooms: one features candlelit tables, plush red velvet banquettes, exposed brick walls adorned with iconic jazz photography, antique chandeliers, and a red velvet curtained stage, while a second lounge is home to the club's historic, full-length bar and café seating. With live music seven nights a week hosting noteworthy musicians like Dr Lonnie Smith and Jimmy Cobb, plus an excellent dinner menu, Smoke is always bustling.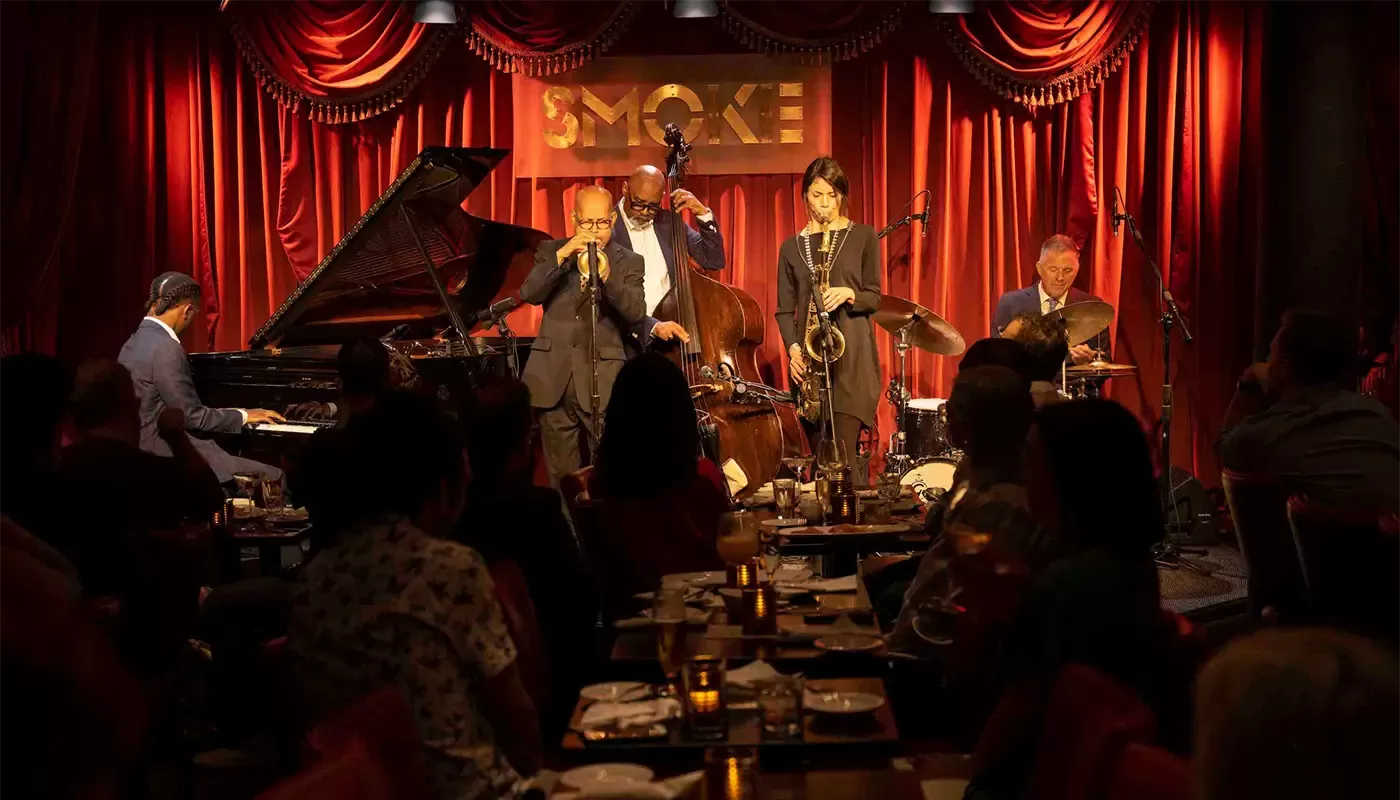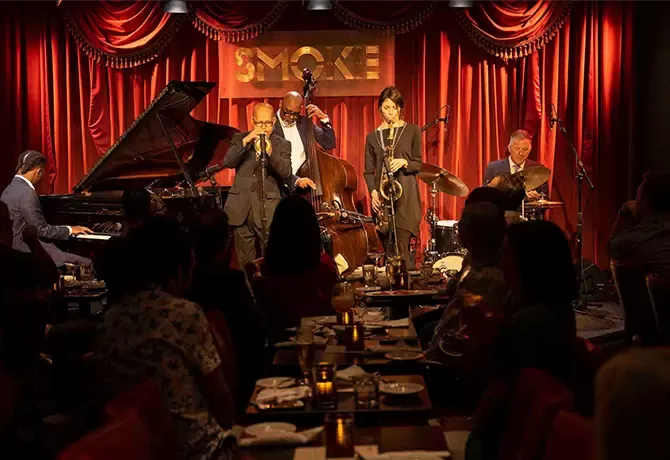 2751 Broadway, New York, NY 10025
You've got good taste. We've got the specialist knowledge. As a Quintessentially member, you have a priority seat at every Michelin-starred restaurant, speakeasy cocktail bar, and chef's table experience – anytime, anywhere. Click here to discover membership.