For those who love surfing, it doesn't need to be limited to summer months: it can be a year-round sport, albeit one that involves travelling to far reaches of the globe in search of the best waves. Read on for our picks of where to stay when seeking waves in some of the most yearned-after surf destinations in the world.
Ericeira, Portugal
Europe's only World Surfing Reserve, this seaside area on the Atlantic offers year-round surfing opportunities for all levels. Time your visit based on your skill level and experience: swells vary greatly depending on the time of year. Stay at Aethos Ericeira, a stylish hotel perched on a cliff overlooking the ocean. The sophisticated and modern property offers a peaceful reprieve after days spent in the sea, with soothing neutral tones inspired by the surrounding landscape. 
We recommend indulging in the Aethos Suite for expansive views and a deep soaking tub – ideal for sore muscles. A comprehensive spa menu will help heal deeper aches; a bustling restaurant and weekend DJ lineup lend a happening aspect to an otherwise serene stay.
Surfer tip: Beginners should head south of Ericeira for more manageable waves; experienced surfers have tons of options, including the famous Coxos wave.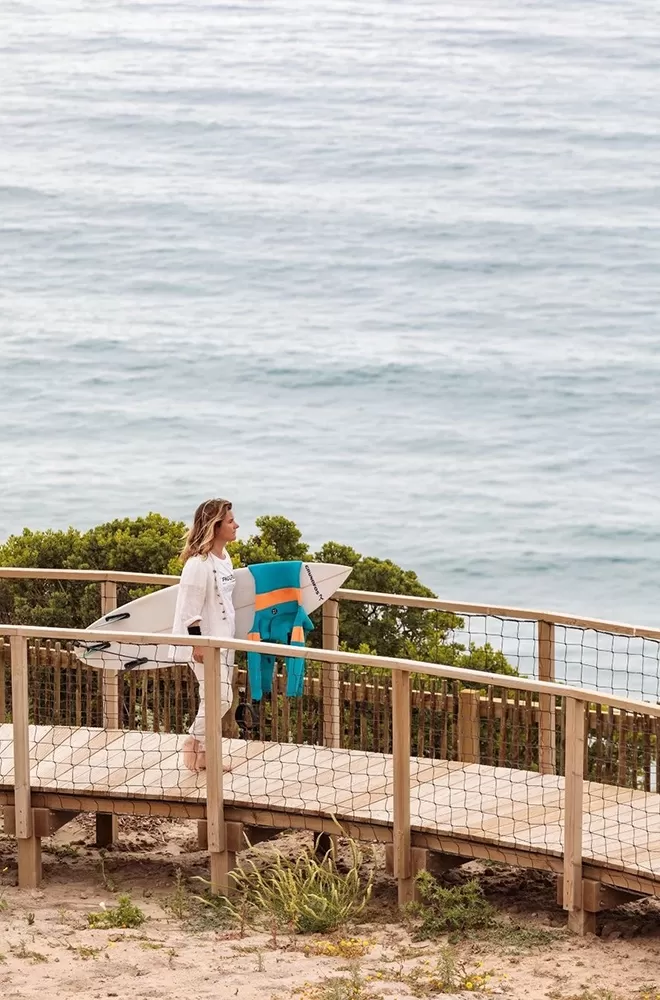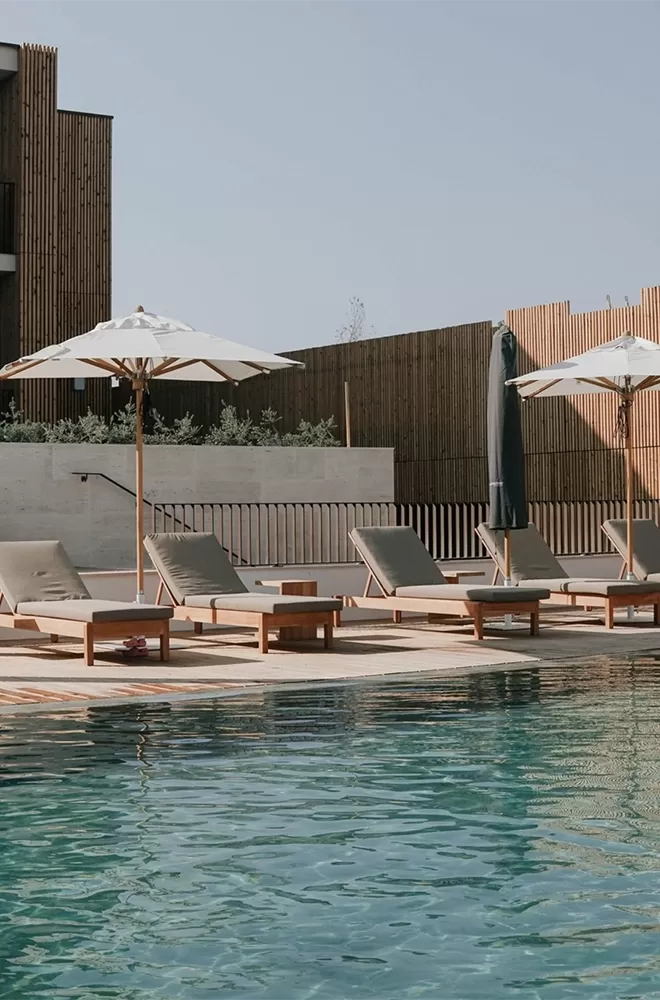 Waikiki, Hawaii
Considered the birthplace of modern surfing, Waikiki is home to some of the most coveted waves globally. Surfers of all levels make the pilgrimage to this beautiful part of Honolulu, characterized by white sand, turquoise water, and relaxed vibes. 
The Twin Fin Hotel (the updated iteration of the Aston Waikiki Beach) caters specifically to those in town hoping to surf. Overlooking the beach, waves can be monitored live from your terrace or via the 24/7 surf cam. Ideally, beginners should visit during the summer when the waves are smaller, but regardless of timing, the hotel can arrange lessons with locals. 
Surfer tip: Summer satisfies all surfers, while winter offers more difficult waves for the experienced – regardless of when you visit, expect crowded waters year-round.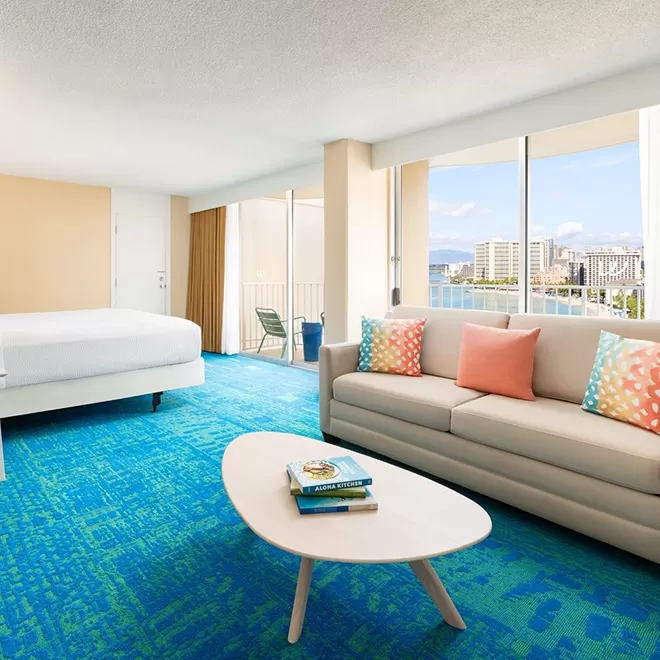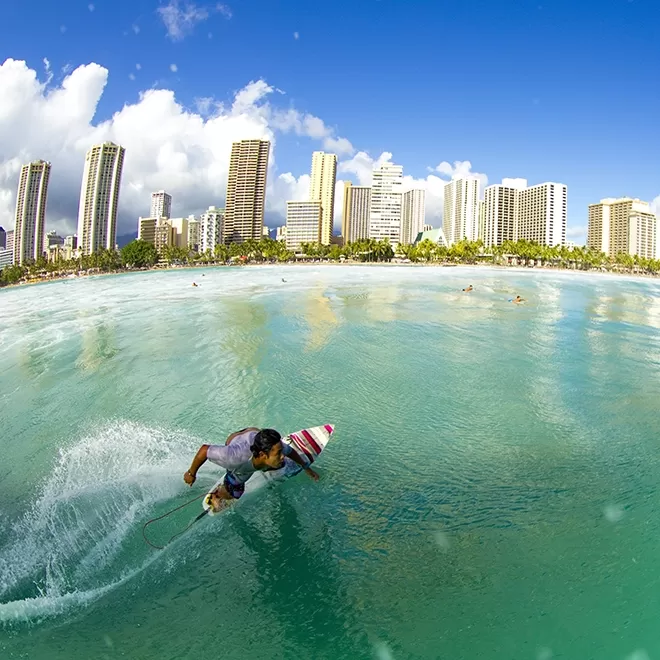 Huntington Beach, California
Bearing the moniker of 'Surf City USA', Huntington Beach might be what comes to mind when dreaming of the stereotypes of surfing culture. Several surf spots mean that it isn't usually overcrowded, and there are waves to accommodate surfers of all levels. 
Shorebreak, a boutique resort in the centre of the area, pairs a playful sensibility with luxurious elements (think Frette linens) and unique details to accommodate those in town to surf – such as a surfboard storage locker, beach amenities, and surf lessons. Live music on Thursdays and Fridays draws visitors and locals alike; drinks on the terrace overlooking the beach offer the perfect finale to a day spent in the water. 
Surfer tip: During August, Huntington Beach Pier Southside hosts the US Open of surfing – expect big crowds and more limitations during that period.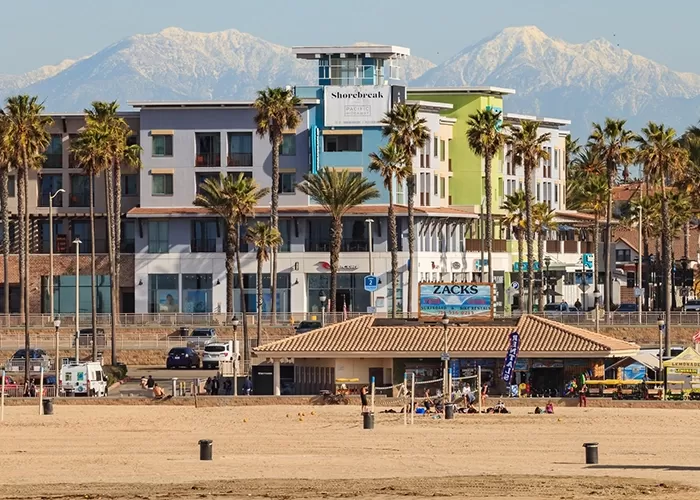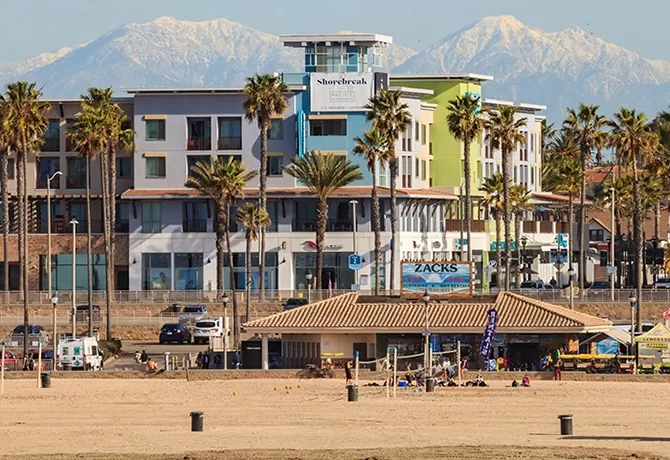 Canggu, Bali
The Canggu Coast of Bali serves some of the most sought-after waves around the globe. During the dry seasons (May and September), conditions are prime for a nearly perfect surfing experience; much of the tourism on the south coast is geared towards visiting surfers. We're partial to COMO Uma Canggu, a beautiful oceanside resort designed with COMO's signature boho sensibility.
Thoughtful programming caters to surfers, with graduated lessons that progress in difficulty throughout the stay and yoga classes aimed at restoring muscles well-worked in the surf. The onsite beach club serves healthy food and fresh fruit cocktails with live DJs. The community atmosphere draws locals, too; everyone gathers in the name of the consummate wave. 
Surfer tip: Don't forget your reef booties – most surf spots in Bali have coral bottoms; beginners should seek out sand-bottom Kuta Beach for a softer initiation into the sport.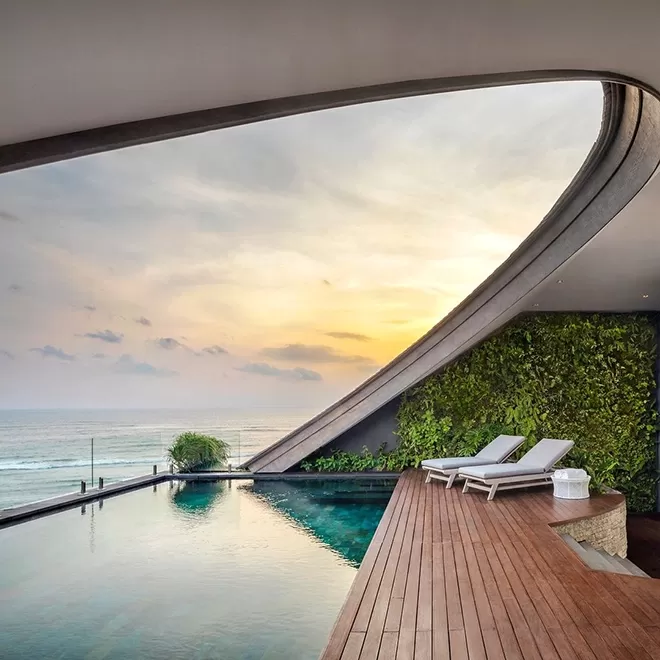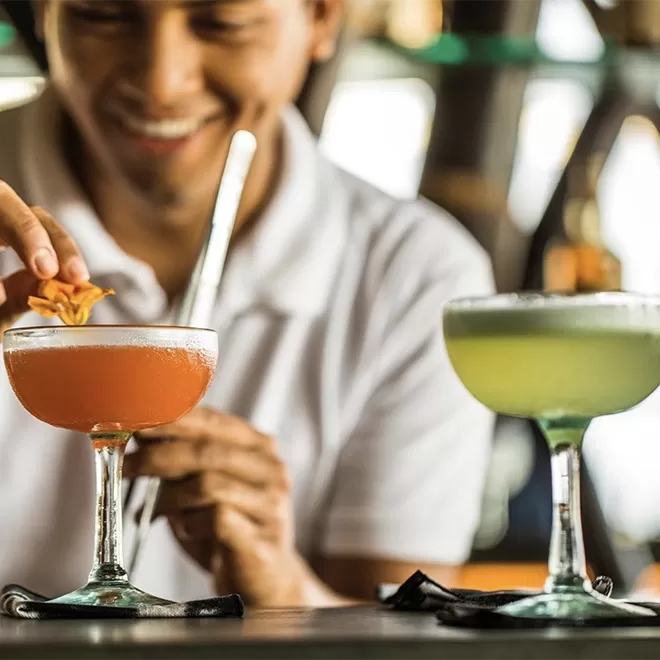 Guanacaste, Costa Rica
Set along the Pacific Coast-side of Costa Rica, Guanacaste Province is known for its warm water and incredible biodiversity. Whilst absolutely a dream destination for surfers, it's also a great place to visit as a family: there is something to see and do for everyone. Plus, its location close to the equator means temperatures stay warm pretty much all the time. 
El Mangroove boutique resort is ideally situated overlooking the Gulf of Papayago. Just north of the top surf spot of Tamarindo, it's a bit more relaxed while still being close enough to catch the best waves. The hotel is happy to arrange lessons, as well as spa treatments for ultimate recovery after long sessions in the water. Three restaurants and a beachside cocktail bar allow plenty of variety when dining onsite.
Surfer tip: For those advanced on the board, take a boat to surf Witches Rock, or the pirate's cove of Ollie's Point, for fewer crowds and bigger waves.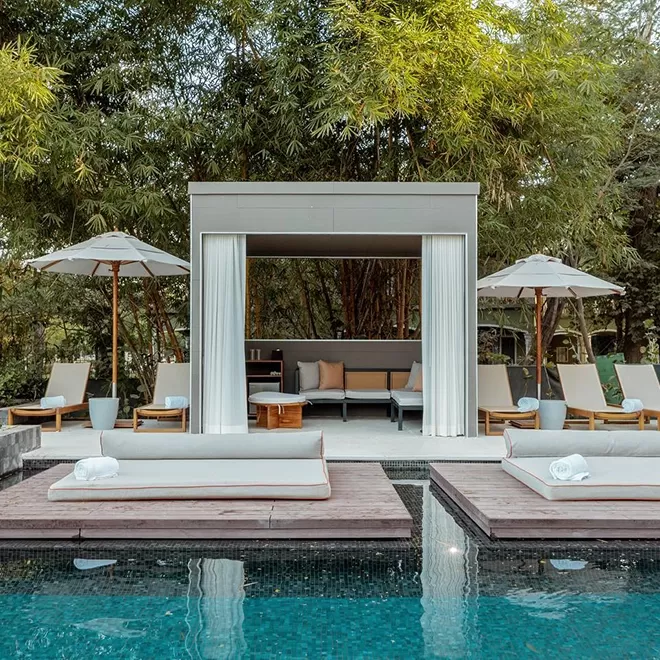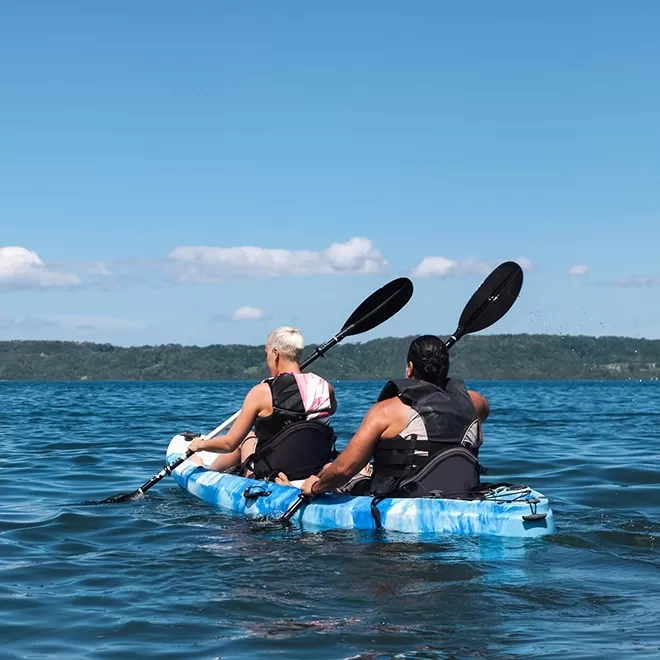 Want more insider tips from pro surfers and expert travellers? Consider a Quintessentially membership, which offers access to the best of the best around the world.