Signaling a return to the art season, autumn always brings about a bout of new shows. Here are our 'don't miss' picks – and please enquire with your lifestyle manager if you'd like a private tour by our Art Specialist.
LUCIAN FREUD: NEW PERSPECTIVES
The National Gallery, London
1st October 2022 – 22nd January 2023
This first major exhibition of Lucian Freud's work in 10 years brings together paintings from more than seven decades. Dedicated to the career of one of Britain's best-loved figurative painters, it will present a vast range of works charting his artistic journey – from his early detailed pictures to his later heavily-impasto nudes. His paintings act as windows into his relationships, homes and memories; through this exhibition, visitors will get a unique chance to appreciate over sixty works by the artist created during his prolific career.
STRANGE CLAY: CERAMICS IN CONTEMPORARY ART
The Hayward Gallery
26th October 2022 – 8th January 2023
Featuring twenty-three artists, including Grayson Perry, Lubna Chowdhary and Edmund de Waal, this will be the first large-scale group exhibition in the UK celebrating contemporary artists using the clay medium in inventive ways. Many artists in this show explore the medium in abstract and sculptural ways, no longer simply associated with functional objects.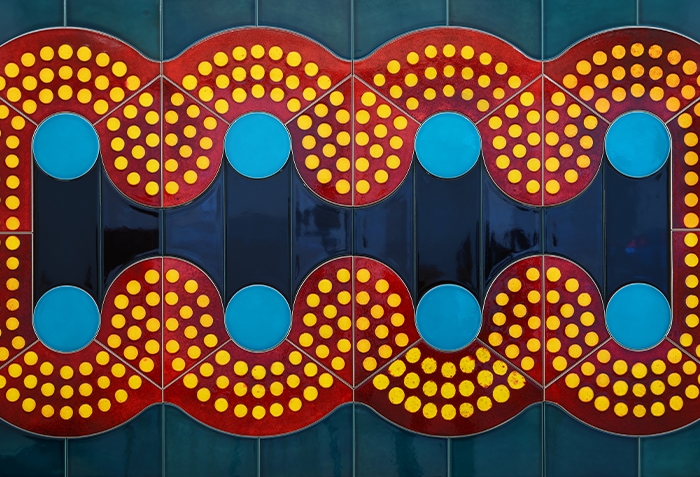 Lubna Chowdhary at The Hayward Gallery, image courtesy of the artist. Photo credit: Andrew Judd
CÉZANNE
Tate Modern
5th October 2022 – 12th March 2023
This blockbuster exhibition doesn't need an introduction. Focusing on one of the icons of nineteenth-century art – 'the father of modernism' himself – this show will collate a broad selection of works from the artist's career, including many that have never been brought to the UK before. Looking at Cézanne's distinct approach to forming a Post-Impressionist style, one cannot deny his role in laying the groundwork for the radically different art of the 20th century.
FRAMELESS
Marble Arch
Opening 7th October 2022
London's first permanent digital immersive art experience, Frameless, opens on 7 October 2022. Covering 30,000 square feet, the four carefully curated multi-sensory galleries will present a journey through the ages. Until now, many of the immersive exhibitions in London have been temporary and focused on one artist; however, this new space will display a wide variety of artists and artistic genres. Visitors will have the chance to delve into iconic paintings by Cézanne, Kandinsky, Monet, Canaletto, Rembrandt and Klimt, to name a few.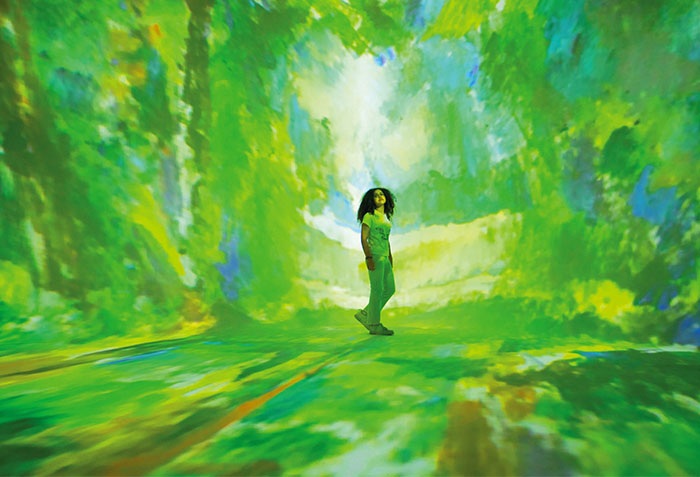 Frameless at Marble Arch. Photo credit: Marble Arch London
AMY SHERALD
Hauser & Wirth
12th October – 23rd December 2022
Amy Sherald came to public attention when she was chosen to paint First Lady Michelle Obama's official portrait (publicly presented in 2018). This painting now hangs in the National Portrait Gallery, Washington, where visitor attendance doubled in the two years after the unveiling of Sherald's portrait, along with Kehinde Wiley's portrait of President Barack Obama. Sherald is acknowledged as a defining contemporary portraitist in America, yet this upcoming major show will signify the artist's first solo exhibition in Europe. Acclaimed for her portraits of Black Americans at leisure, Sherald has re-evaluated a painterly tradition which excluded this demographic for too long. Her paintings are enticing, elegant and above all, beautiful.
FRIEZE ART FAIR LONDON
Regent's Park
12th October – 16th October 2022
Returning to Regent's Park, FRIEZE's annual art fair showcases 160 of the world's best contemporary art galleries and all they have to offer. Outside, from 14th September through to 13th November, Frieze Sculpture offers a fun sculpture trail for those who want to traverse from the eye-popping totems by Ugo Rondinone to the elegantly balanced pieces by Alicja Kwade in a single afternoon.

Curvae in Curvae The Estate of Beverly Pepper at Frieze. Photo credit: George Tatge.
MAGDALENA ABAKANOWICZ
Tate Modern
17th November 2022 – 21st May 2023
This retrospective on one of Poland's most famous female artists was initially planned for the year of the covid outbreak and has finally been rescheduled. Between the 1960s and 1980s, Abakanowicz became renowned for her vast woven sculptures (most of which are meant to be suspended from ceilings), thus pioneering a new form of installation art. Spanning several huge rooms at Tate Modern, her works will flood the space with pure colours and raw textures.
MAKING MODERNISM
Royal Academy of Arts
12th November 2022 – 12th February 2023
This exhibition will shed light on the trailblazing women hidden from the history of 20th-century Modernism. Making Modernism is the first major UK exhibition devoted to pioneering women working in Germany in the early 1900s: Paula Modersohn-Becker, Kӓthe Kollwitz, Gabriele Münter and Marianne Werefkin (amongst others). The exhibition will present the ground-breaking techniques and viewpoints that these female protagonists embraced by looking at different themes including self-portraiture, still-life, and the female body and landscapes.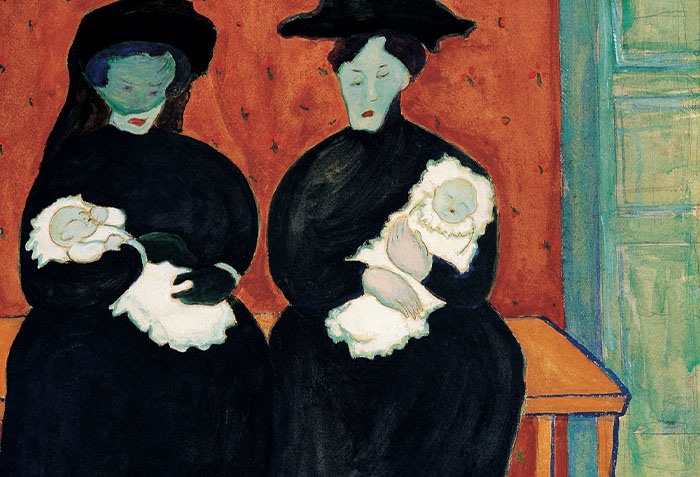 Twins 1909, by Marianne Werefkin. Photo credit: Royal Academy
To learn more about Quintessentially's Art programme or Bojana, please contact your lifestyle manager.