To wake up in a castle is to wake up amongst history. Suits of armour, royal crests and four-poster beds abound, as does the thrill of knowing that this very spot is where a king or queen once laid their head. Thankfully, most of today's castles don't skip the mod-cons, such as luxury bathrooms and exceptional restaurants. In the below list of the best castle hotels in the UK, expect those modern luxuries, alongside medieval architecture, hidden rooms, and banquets fit for present-day kings and queens.

Thornbury Castle, Bristol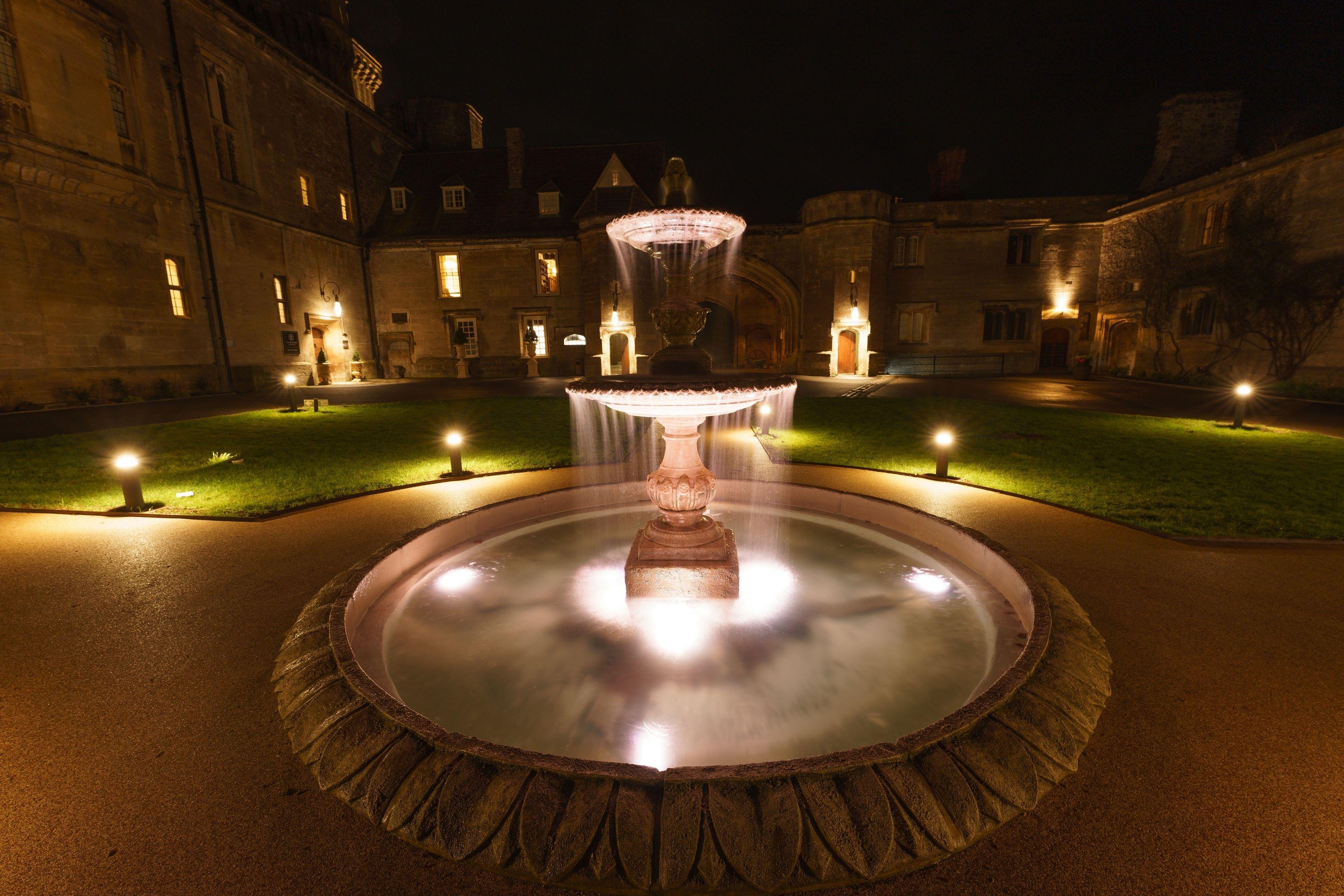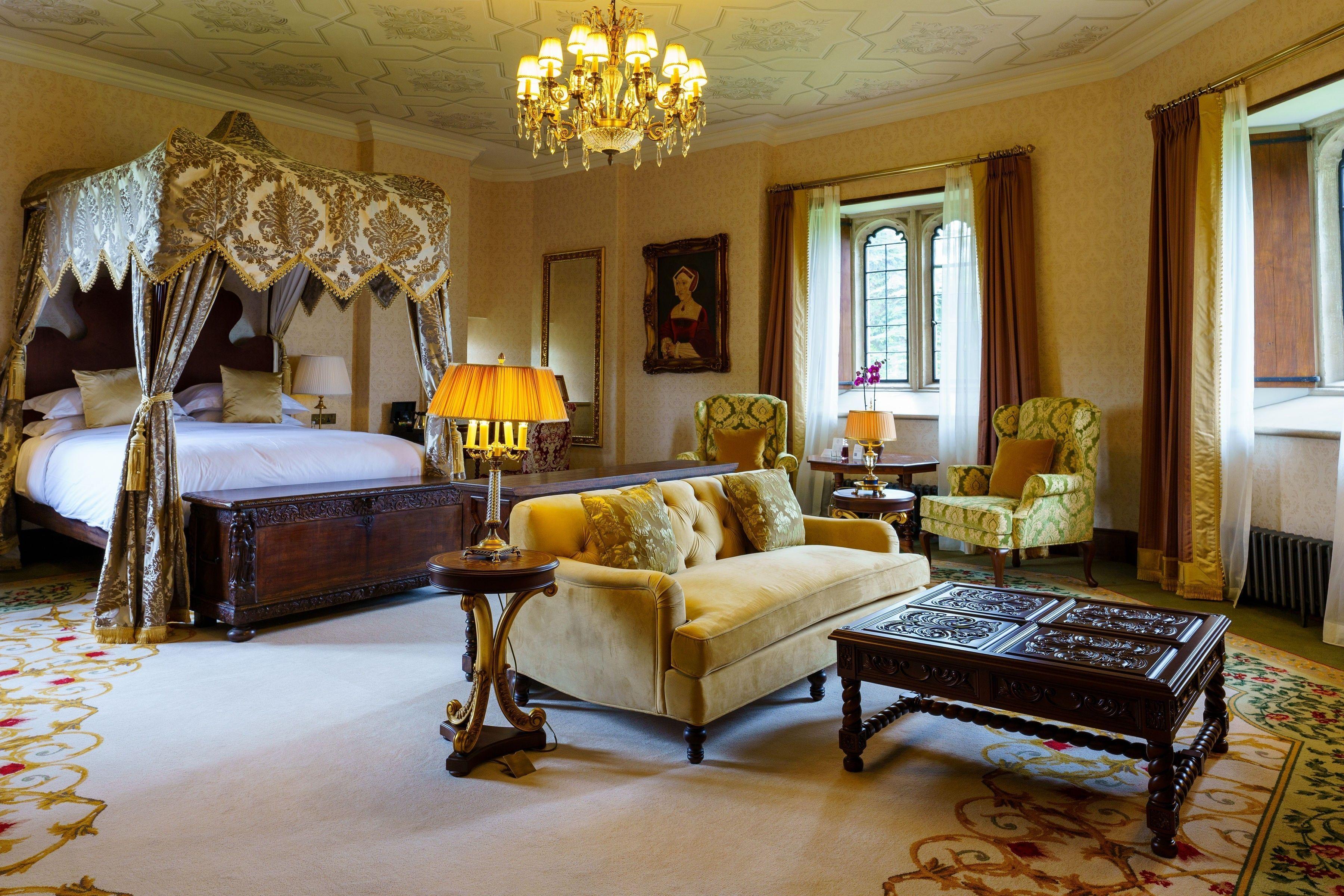 The courtyard fountain and Jane Seymour suite at Thornbury Castle
Best for: History buffs
You can smell the history as soon as you shoulder open Thornbury Castle's thick wooden door. It was built 500 years ago by the soon-to-be-beheaded Duke of Buckingham and is now the only Tudor castle in which you can stay. Heading up the spiral stairs to bed is a real treat, especially when you clock that King Henry VIII once took the same route. Rooms have four-poster beds – including a 10ft mega-bed in the Catharine of Aragon suite – and wooden shutters you can throw open to reveal the ruins of a never-finished soldier's barracks and the lime-green Bristolian hills. Dinner at the Double Rosette restaurant is not to be missed; forgo meatier options for fried Jerusalem artichokes swimming in a smoky velouté, and beetroot risotto topped with a dollop of creamy goat's cheese.
Insider tip: Slink off to the antiques-lined library for a cocktail and a game of Henry VIII-themed chess, egged on by a suit of armour.

Castle Street, Bristol BS35 1HH; thornburycastle.co.uk
Roch Castle, Wales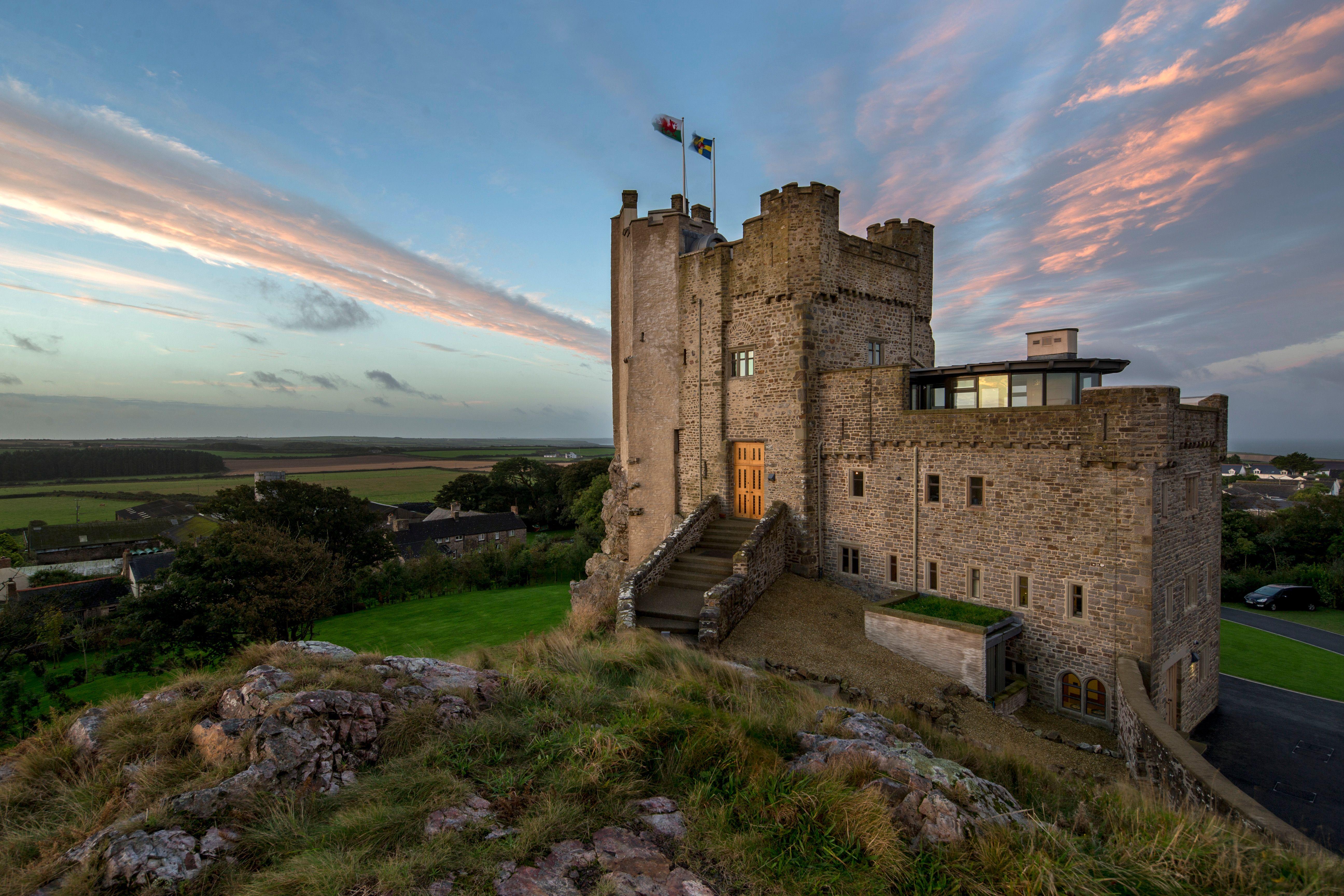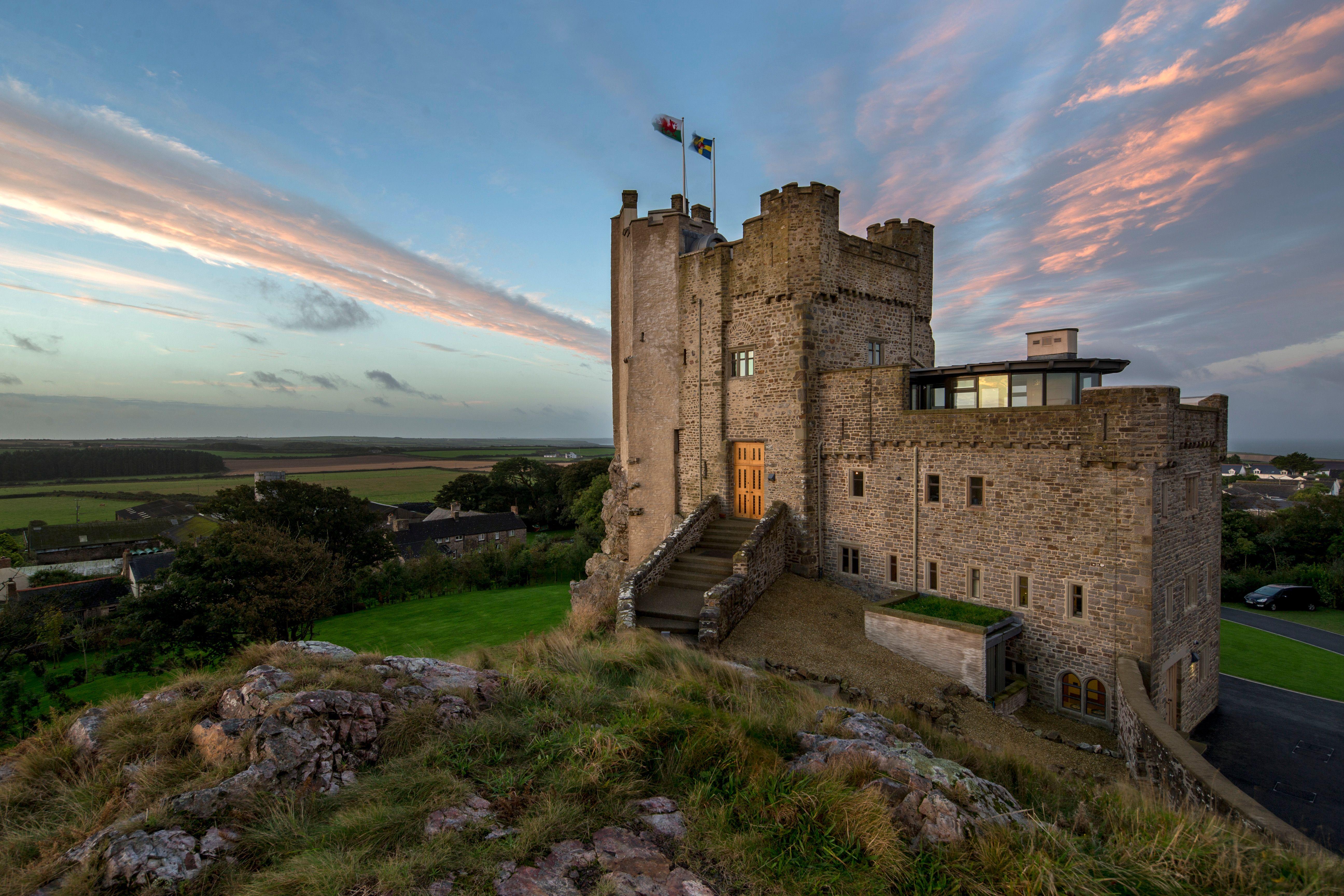 There are just six rooms to choose from at Roch Castle
Best for: Views of the Welsh coastline
Wales's volcanic coast seemingly belched up this Norman castle in the 12th century, and it's been clinging to the same rocky outcrop ever since. There are just six rooms to choose from; although the castle is on the smaller side, everything is tastefully designed with swooping archways and artworks specially commissioned for the property (look out for the tapestry depicting the castle's history). Skip the kitchen and order breakfast in bed – try the bacon and laverbread – and to dine, take the free shuttle to the sister hotel, Twr y Felin.
Insider's tip: At sunset, head up to the fourth-floor alfresco viewing platform for pink-tinged panoramas of Bae Sain Ffraid and the Preseli Hills.
Church Road, Haverfordwest SA62 6AQ; rochcastle.com
Bovey Castle, Devon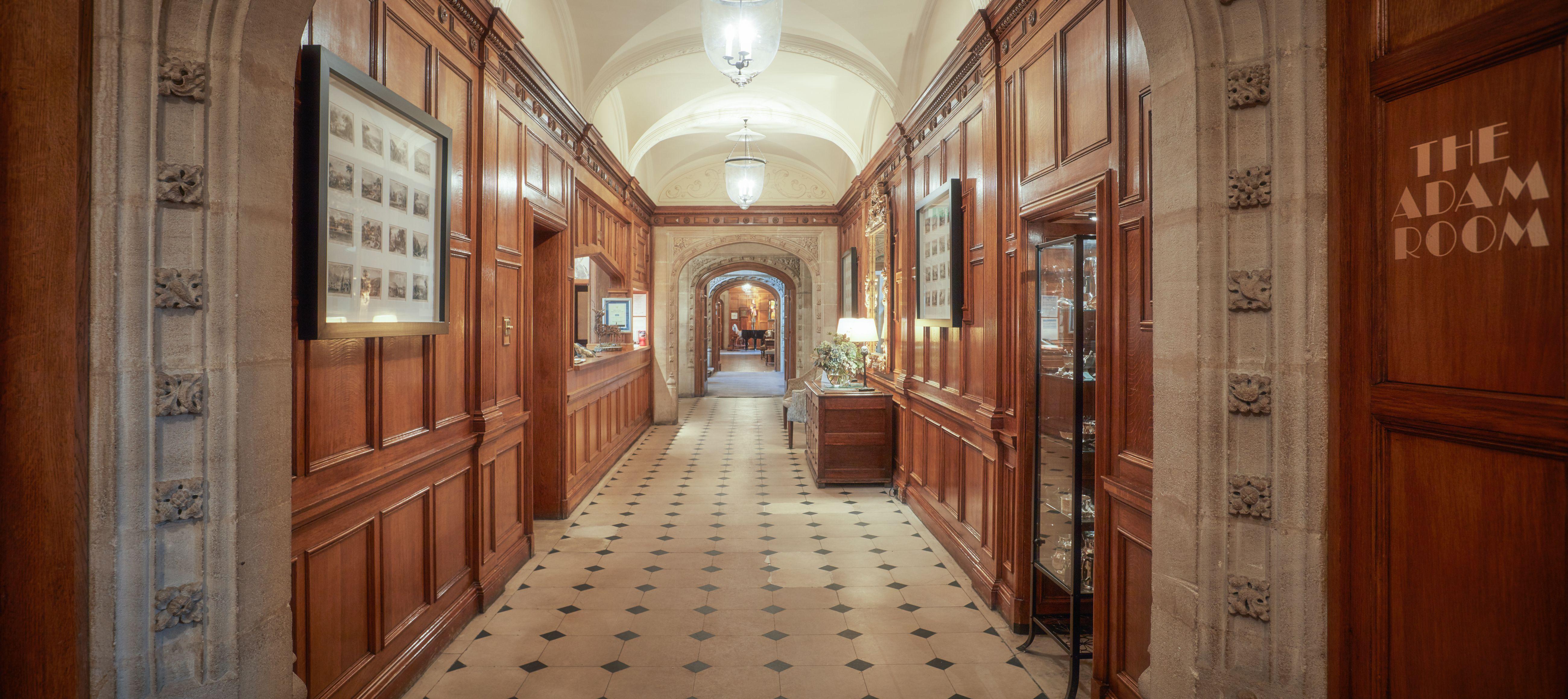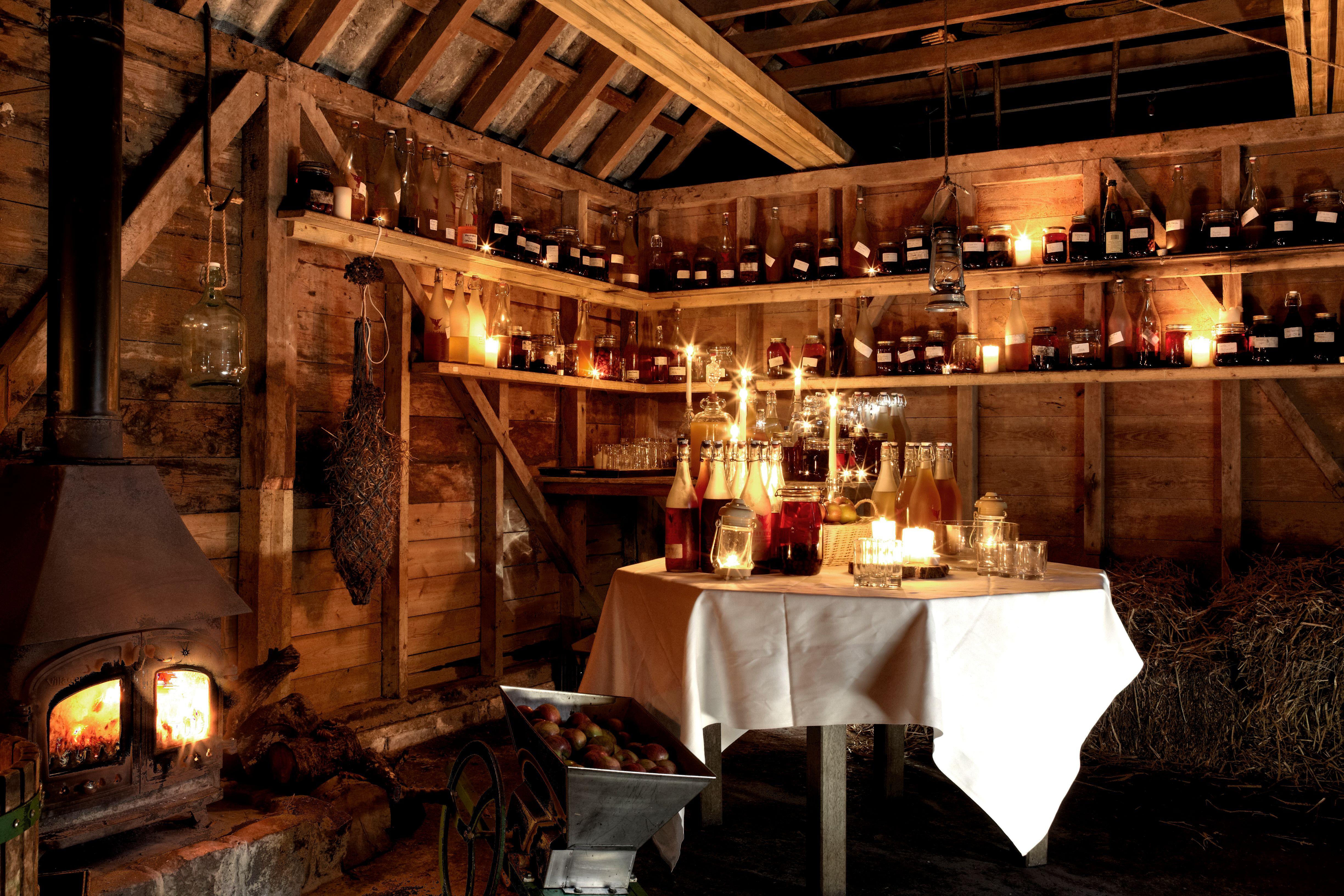 Oak panelled corridors and rustic barns abound at Bovey Castle
Best for: Exploring Dartmoor
Mornings at Bovey Castle begin with a falconry display on the garden terrace. Luxuriating in 275 acres of Devon's Dartmoor National Park, the castle – built in the early 20th century by W. H. Smith himself – is all about the outdoors, with activities including a specially-designed 18-hole golf course, clay pigeon shooting, and fawn feeding. The Great Western restaurant is similarly countryfied, with venison, trout and duck all on the menu. Interiors-wise, each of its 60 rooms spotlight sumptuous textures and magnificently restored period features – think metallic wallpapers, oak panelling and sweeping mahogany staircases.
Insider tip: Book into the sloe gin and cider making sessions in the rustic barn, where you'll infuse your own flavours whilst being warmed by a log burning stove.

Dartmoor National Park, Newton Abbot TQ13 8RE; boveycastle.com
The White Tower, Kenmore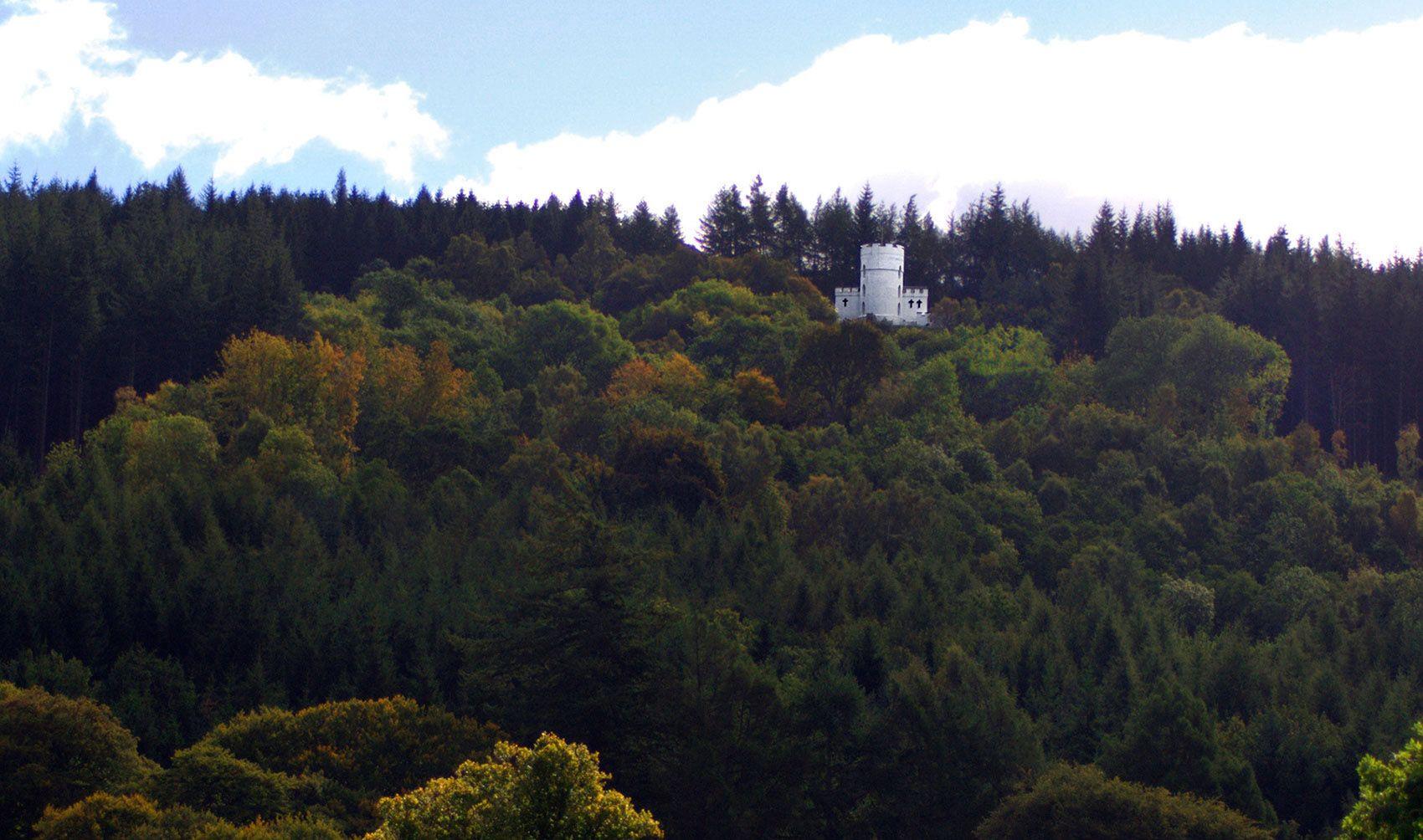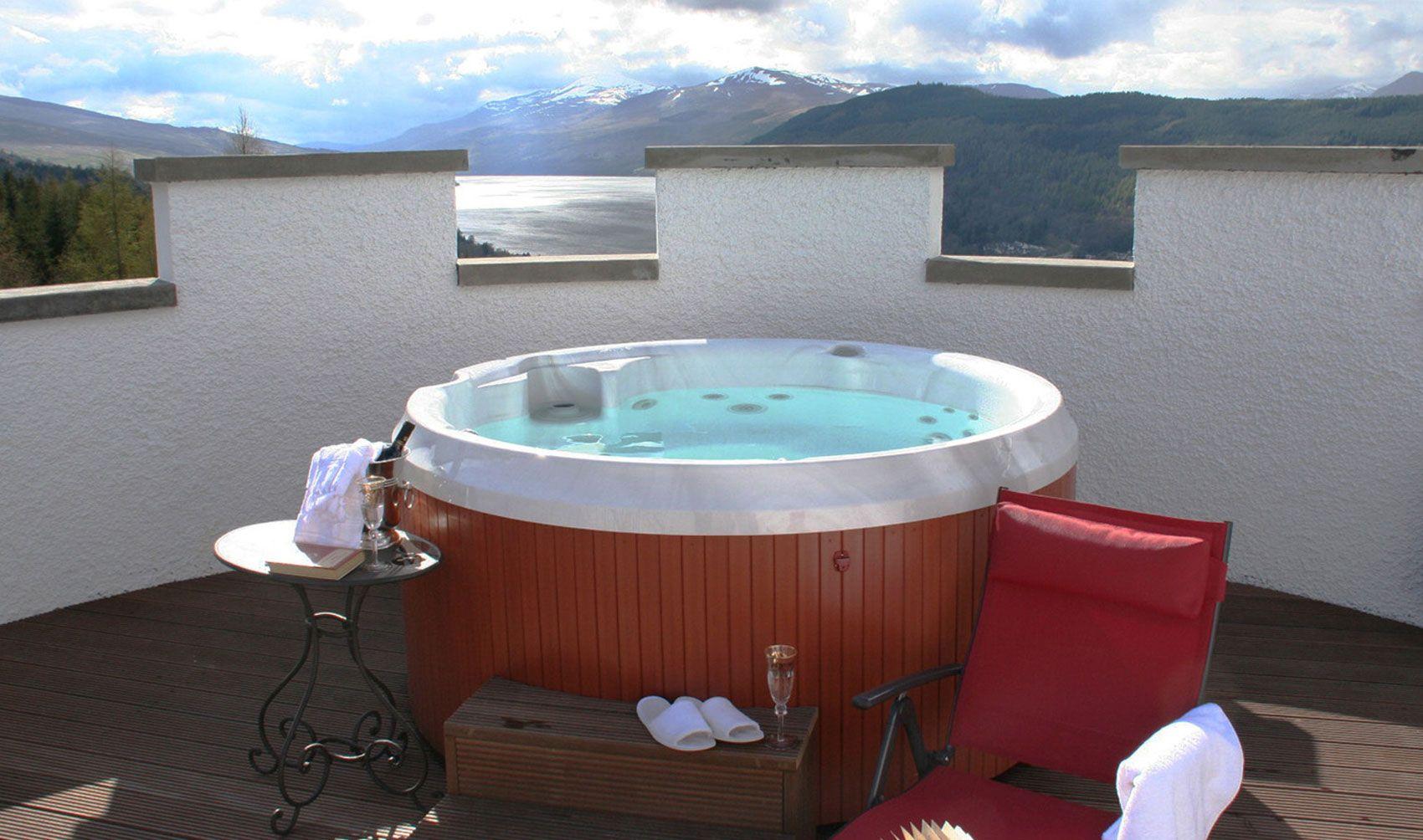 The White Tower has a hot tub on the roof with views over Taynmouth Valley
Best for: Couples
This just-for-two tower initially served as the lookout for Taymouth Castle, where Queen Victoria and Prince Albert honeymooned in 1842. It's been painstakingly redesigned by local architect Eric McKenzie Strickland to include a basement sauna, tiny library (complete with leather Chesterfield armchair and antique titles) and novel touches like tweed drapes, a wood-burning stove and stag-shaped lamps. Pack your swimming stuff: there's a hot tub on the roof terrace with spectacular views over the valley.
Insider's tip: Bring your camera – the private eight-acre forest surrounding the tower is home to stags and eagles.

Aberfeldy PH15 2HA; thewhitetower.co.uk
Amberley Castle, West Sussex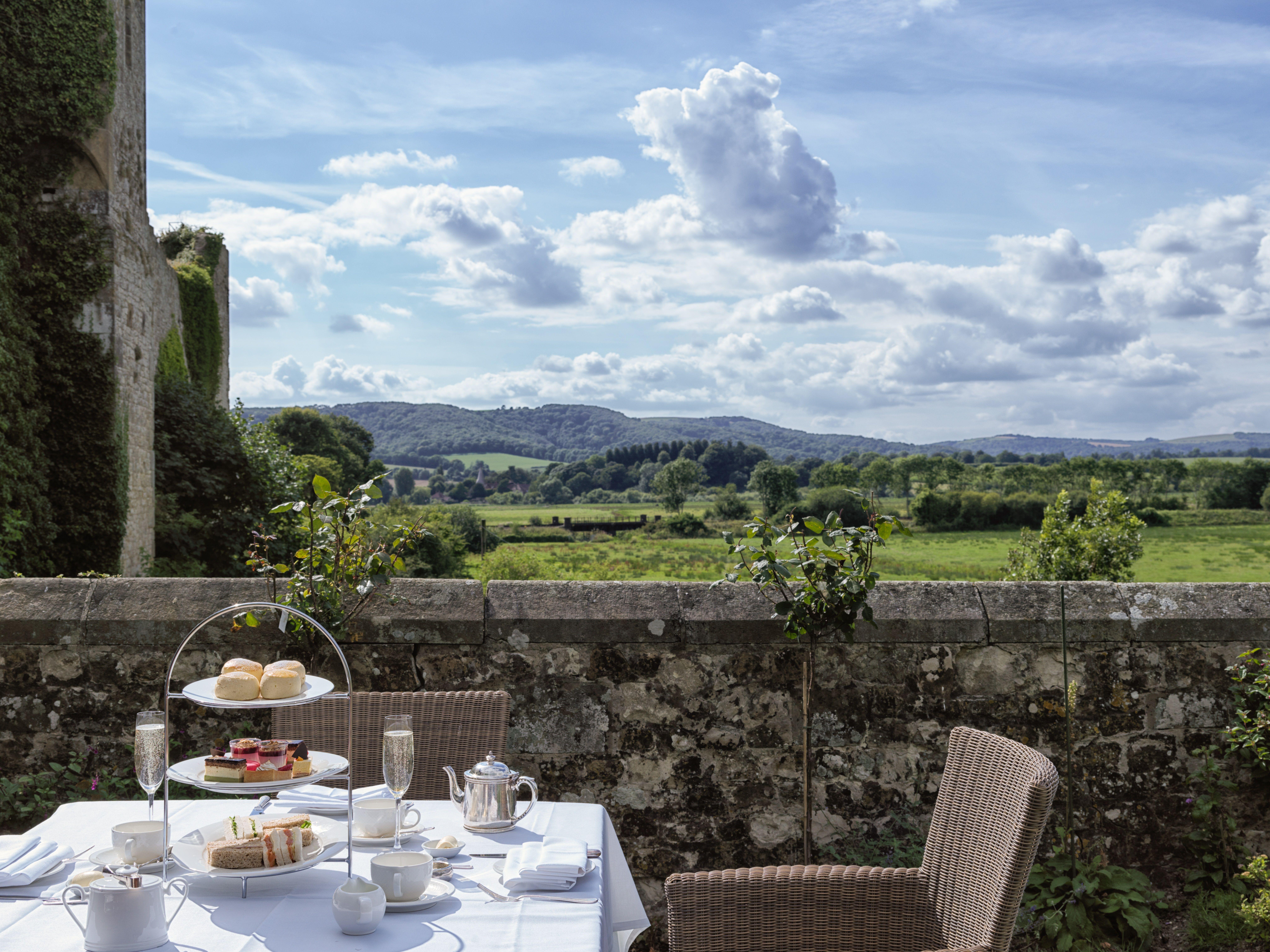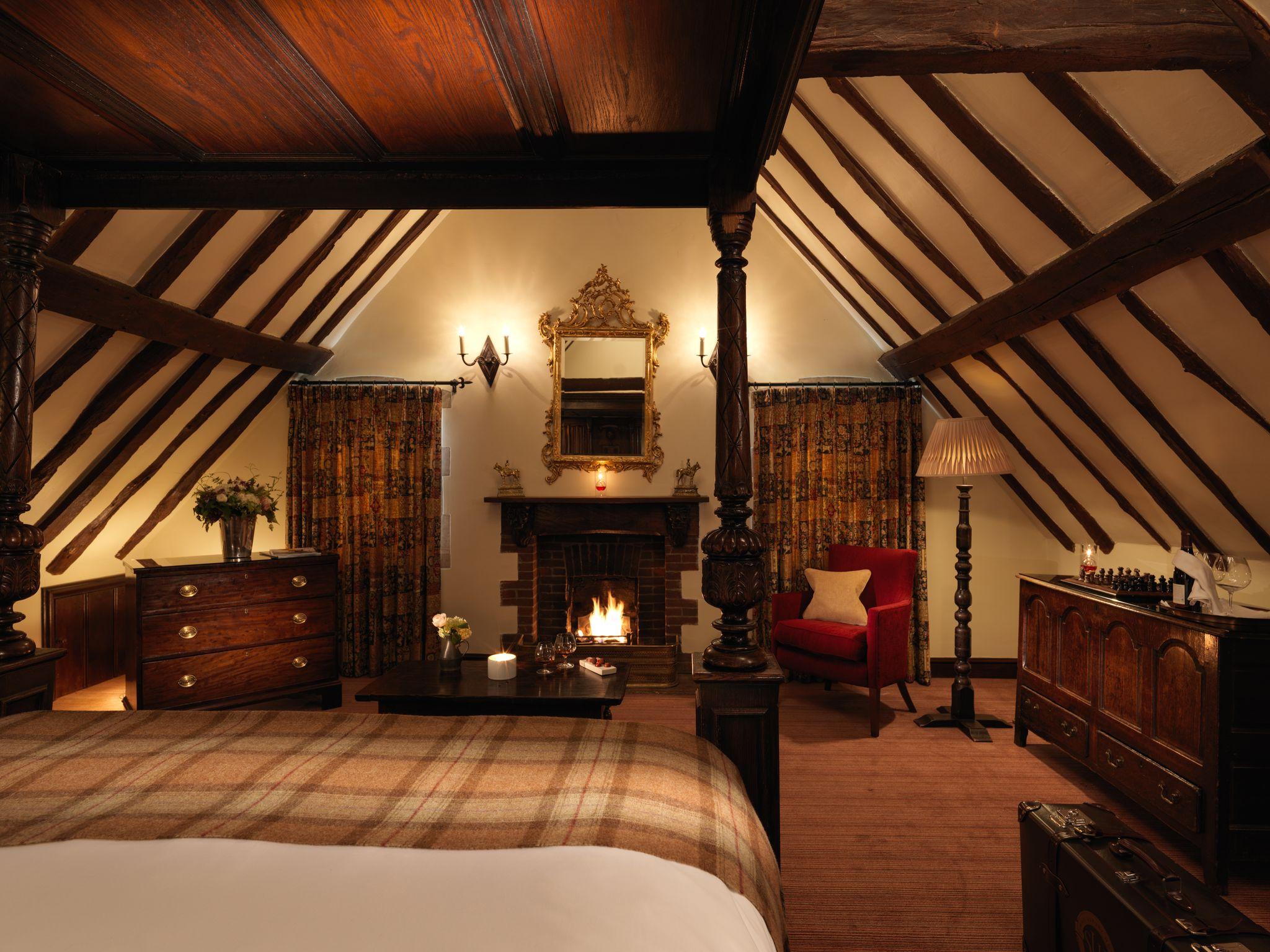 Surrounded by a 60 ft curtain wall, Amberley Castle is all about the romance
Best for: Romantic nights over an open fire
This 12th-century castle counts Charles II, the soon-to-be Elizabeth II and Henry VIII amongst its royal visitors – the latter of whom came to seek divorce advice in 1536. Don't let that put you off the medieval romance of the place, which has a 60 ft curtain wall, carved four-poster beds and beamed ceilings. Book afternoon tea on the garden terrace, which overlooks the ruins of a great hall destroyed in the Civil War – although be warned that crumbs will be hoovered up by the castle's pair of free-roaming peacocks.
Insider tip: In the winter, book the Chichester room, which features an original open flame fireplace, as well as an antique four-poster bed.

Church Street, Arundel BN18 9LT; amberleycastle.co.uk
Lumley Castle, County Durham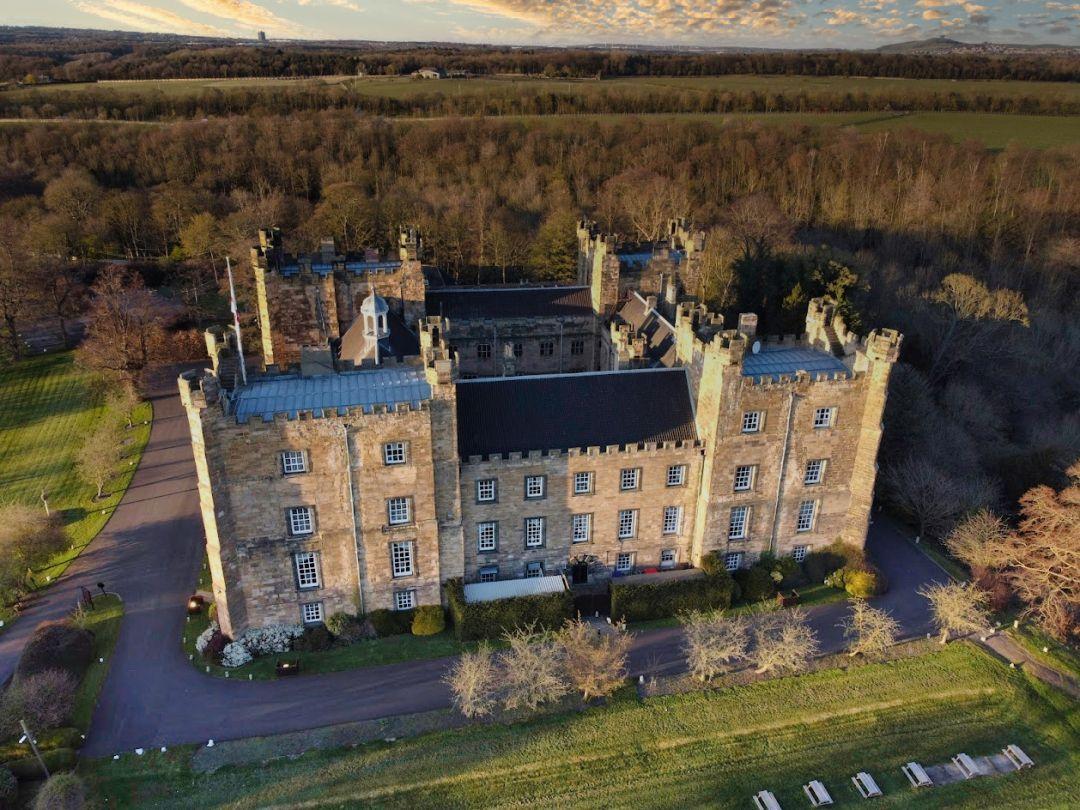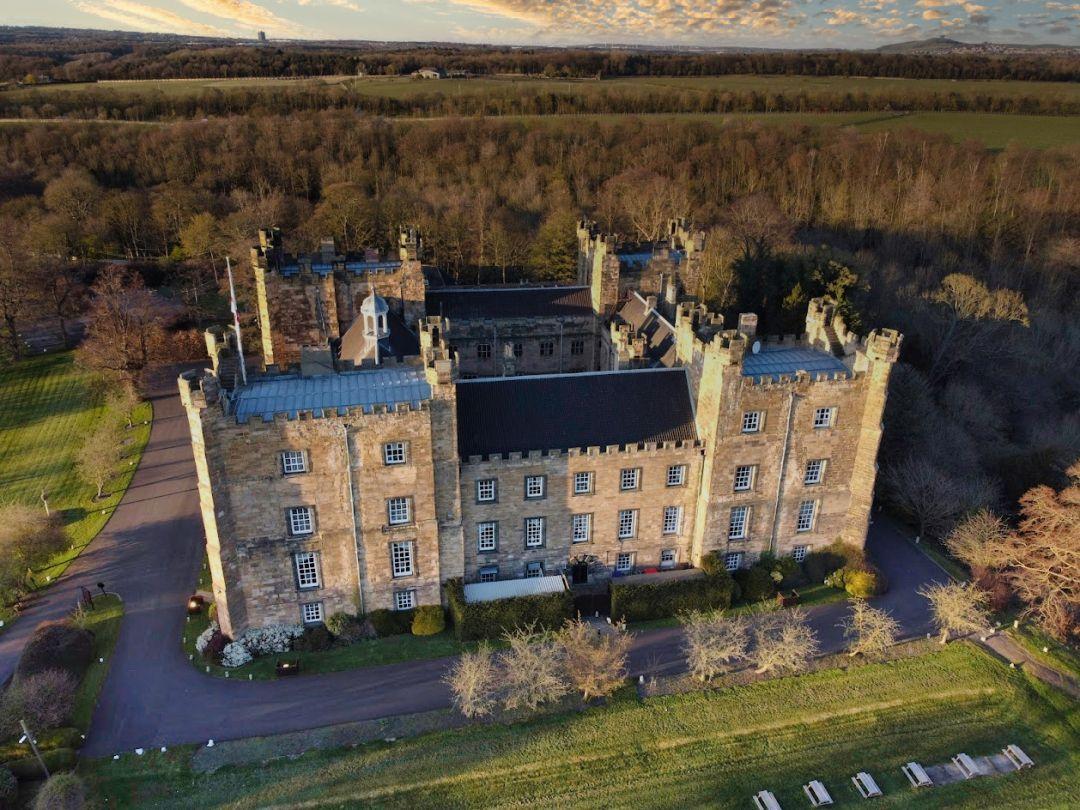 There are secrets aplenty at Lumley Castle
Best for: The complete medieval experience
If you're going to bed down in a castle, you might as well go the whole medieval hog. That seems to be the motto at this 14th-century fortress, anyway, which goes all-in with long, low-lit corridors, vaulted ceilings and red velvet drapes made by the castle's own seamstress. There are secrets aplenty, too – for example, the bathrooms in Castle State suites are hidden behind the wardrobe door, Narnia-style. Activities are also abundant, with lord-and-lady-packed banquets, themed escape rooms and a murder mystery dinner alongside a good roster of seasonal events.
Insider tip: After dinner, make for the outdoor den to savour an expertly chosen cigar and paired smoky cocktail over an open fire.

Ropery Lane, Chester-le-Street DH3 4NX; lumleycastle.com
Glenapp Castle, Ballantrae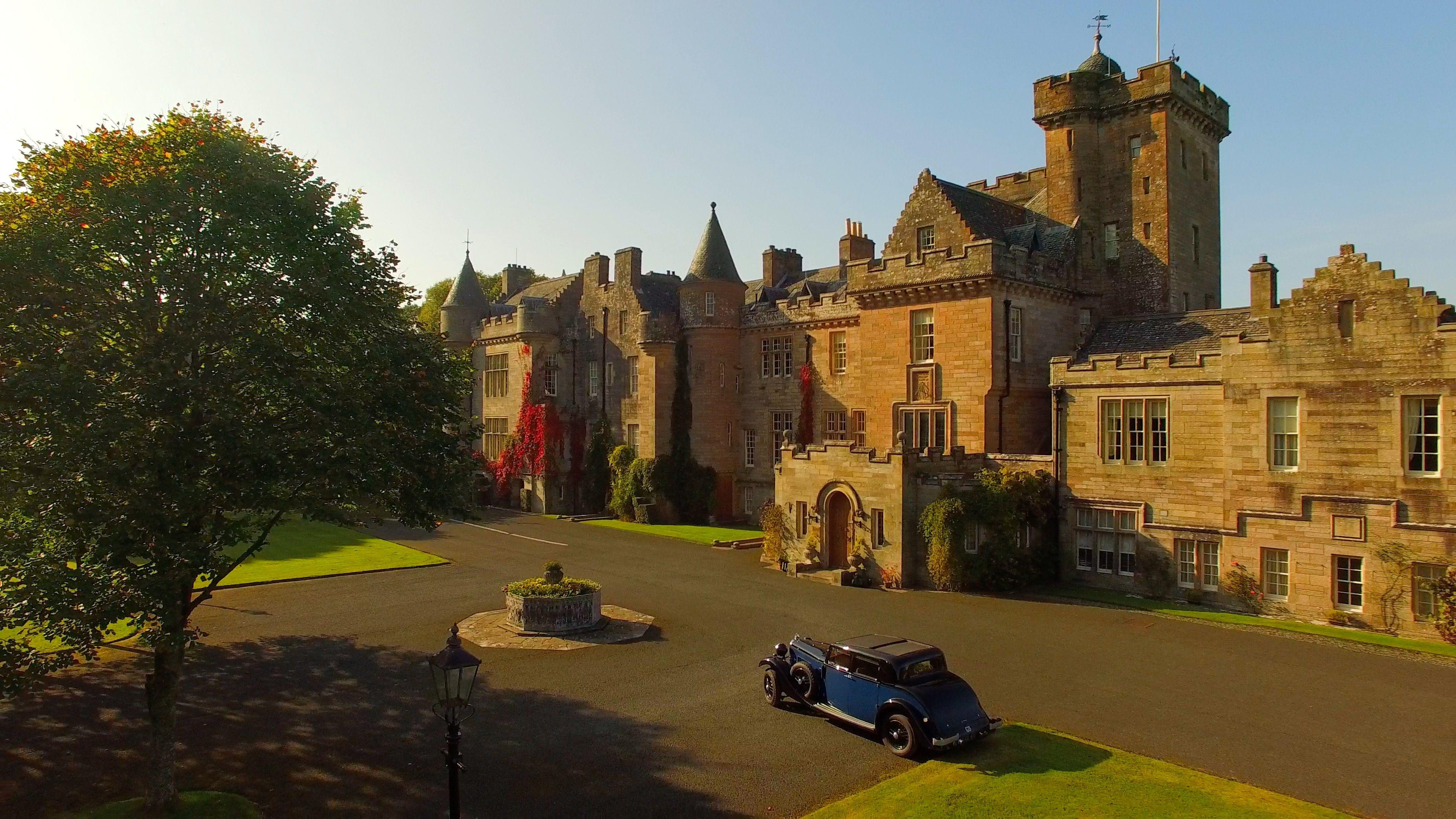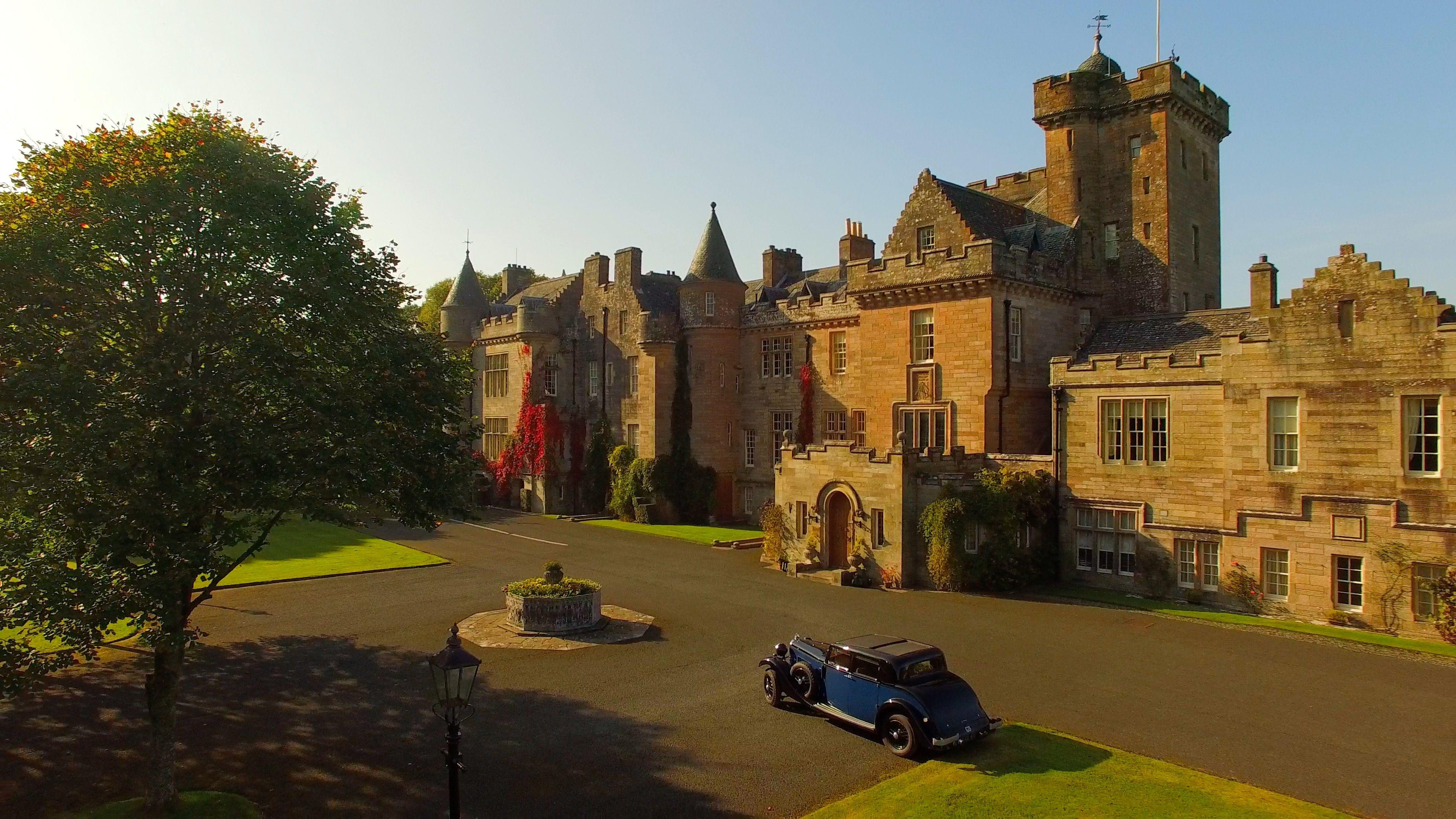 Glenapp Castle is all sandstone battlements and wood-panelled walls
Best for: Victorian grandeur
Built in 1870, this Baronial building has just opened the largest luxury penthouse in the UK. The Endeavour Suite takes up the entire top floor of the castle and comes with its own lift, private chef and full butler service. The rest of the property is all sandstone battlements and wood-panelled walls, and traditional country activities (falconry, anyone?) are mingled with newer pursuits like yoga and forest-bathing. Its old-world dining room is a highlight, too, serving boat-fresh fish and Ayrshire lamb – although, come spring, make for the soon-to-open Azalea restaurant squirrelled away inside a Victorian glasshouse.
Insider tip: Explore Ayrshire's remote inns and islands onboard a 'sea safari' organised by the castle, which involves luxury glamping and a seafood supper caught for you by a specially trained eagle.
Girvan KA26 0NZ; glenappcastle.com
Mingary Castle, Hebrides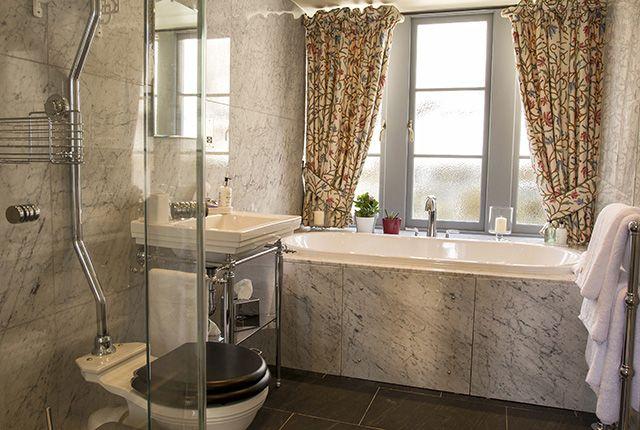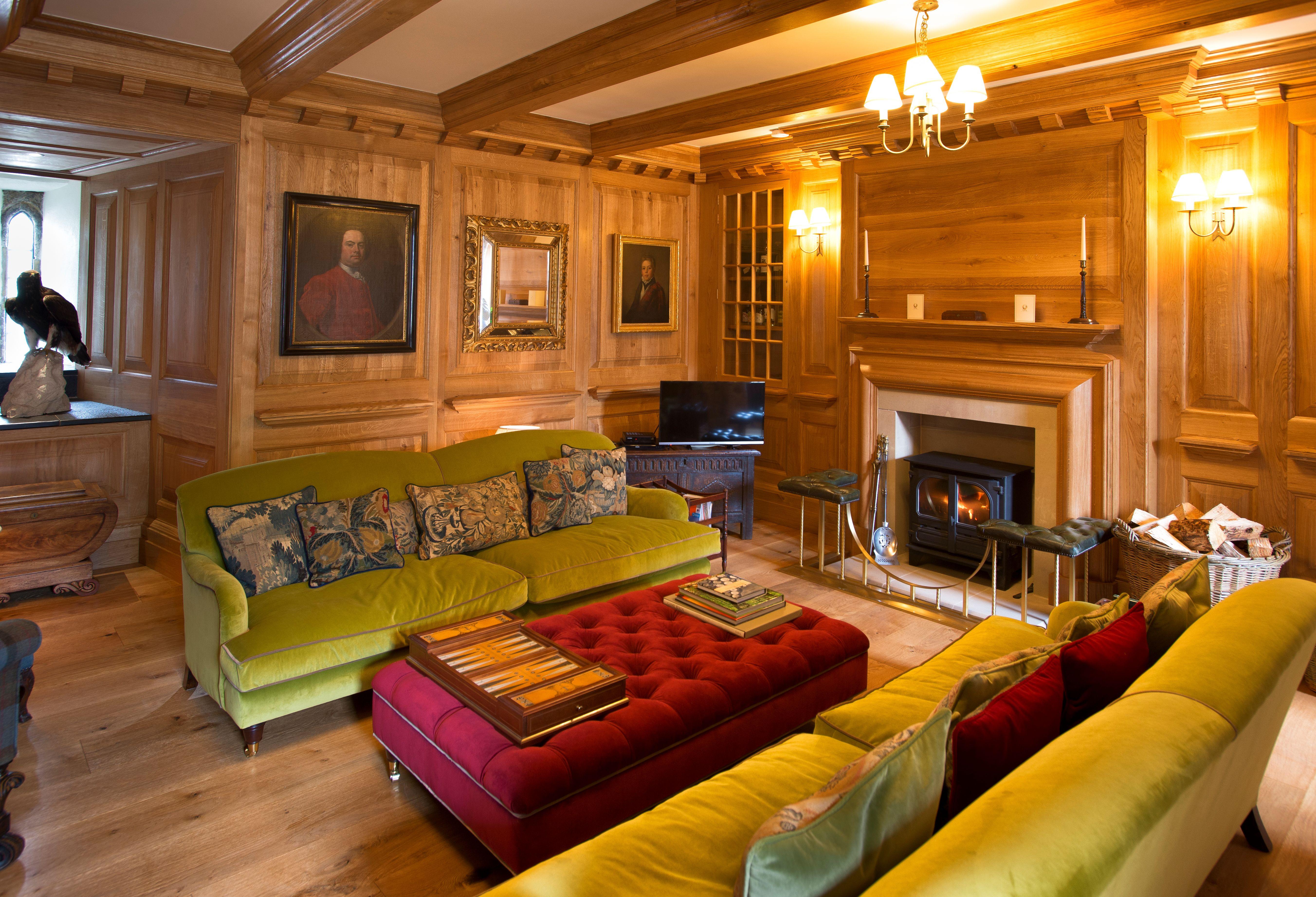 The McCain suite at Mingary Castle has two-person bath
Best for: Foodies
Mingary Castle wasn't always this peaceful. The 13th-century fortress sits on one of the Hebrides' more remote coastlines, yet its thick stone walls have witnessed Vikings, sieges, and assassinations. In 2016, following an extensive renovation, its drawbridge dropped for the first time in 150 years. Inside, there are now four modern bedrooms, each featuring hand-carved oak beds, hand-sewn fabrics and antique furnishings. Where it really shines, though, is the food. Dreamt up by double rosette chef Colin Nicholson, everything is homemade – from the sourdough and spreads served at breakfast to its daily tasting menu, which showcases the best of Scottish cooking in six stunning courses.
Insider tip: Book the McCain suite – found at the top of the hand-carved oak staircase – and spend an evening stargazing from its two-person bath.

Kilchoan PH36 4LH; mingarycastle.co.uk