The summer season is well and truly upon us, and the perfect time to host friends and family for barbecues, parties, and summer soirées. If you're looking to impress your guests, it goes beyond catering delicious food and impeccable interior design. Elevate your space by scenting your home with these super luxury home fragrances, from limited edition and supersized candles to reed and electric diffusers. Get inspired with our favourites that have all been beauty editor-approved for stunning design and luxurious scent.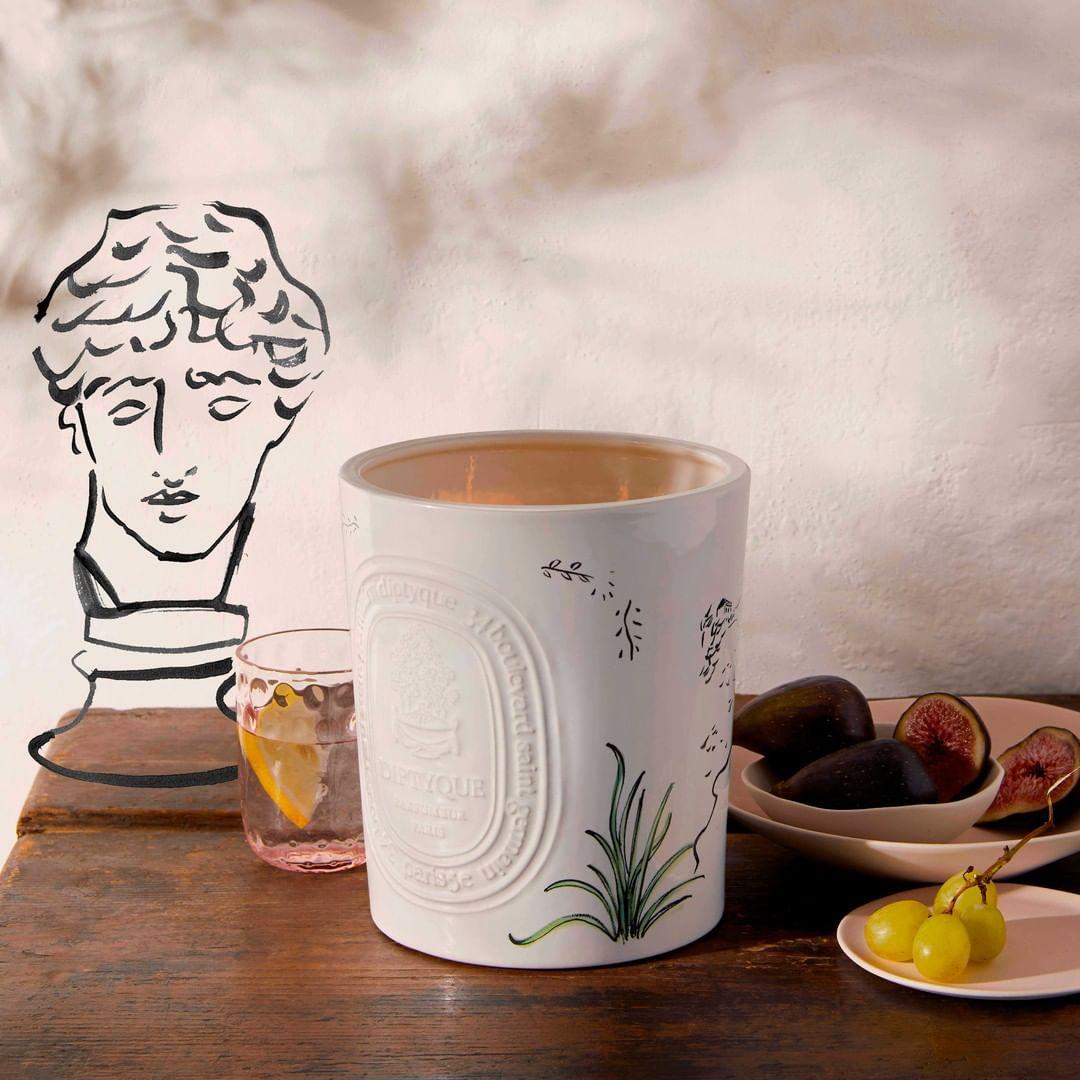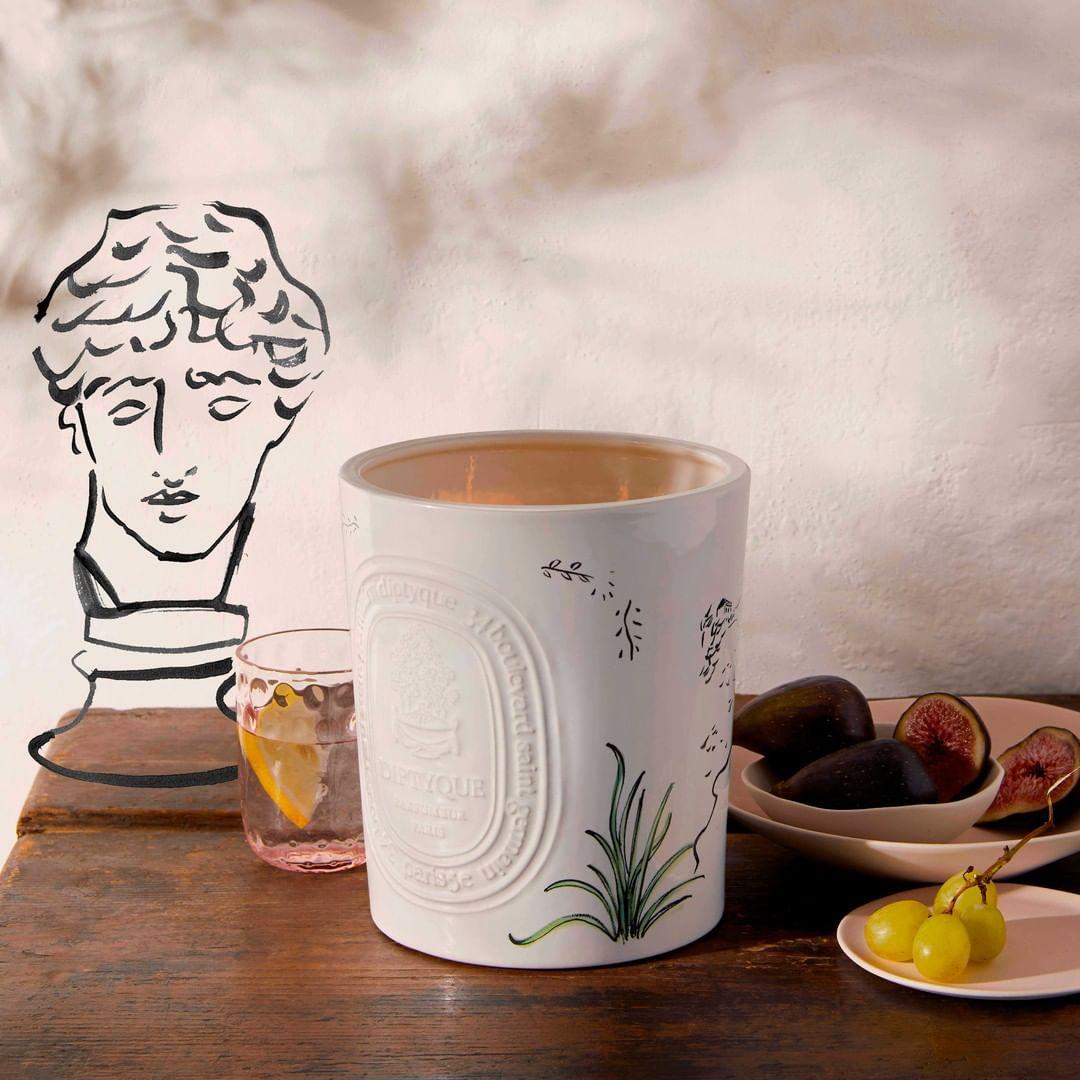 Diptyque Citronelle
Diptyque Citronelle Candle 1.5kg, £260
The beautiful new collection from everyone's favourite Parisian fragrance house Diptyque is inspired by Mediterranean nature. Transporting you to the landscapes of Italy, Provence and Greece through scent and design (you'll find delightful visuals created by French artist Matthieu Cossé), they're bound to impress. The extra-large Citronnelle/Lemongrass Interior and Exterior Candle is ideal for summer evenings spent outdoors, with its lemongrass (known to repel mosquitos and other bugs) and delicate floral and citrus scent.
Byredo Infra Luna, £1,790
Be quick – this limited-edition scent and light diffuser is sure to sell out soon. Created in collaboration with French designer and light artist Benoit Lalloz, this unique and innovative heating mechanism is so meticulously crafted that it also doubles as a beautiful work of art for the home, a stylish and urban aesthetic that would shine amongst industrial NYC loft-inspired interiors. But what is it exactly? The Infra Luna heats the wax of Byredo candles into liquid, enveloping the room in your chosen scent. Choose one of three coloured candle caps (blue, red or chrome), which casts a stunning wash of light when placed over the candle.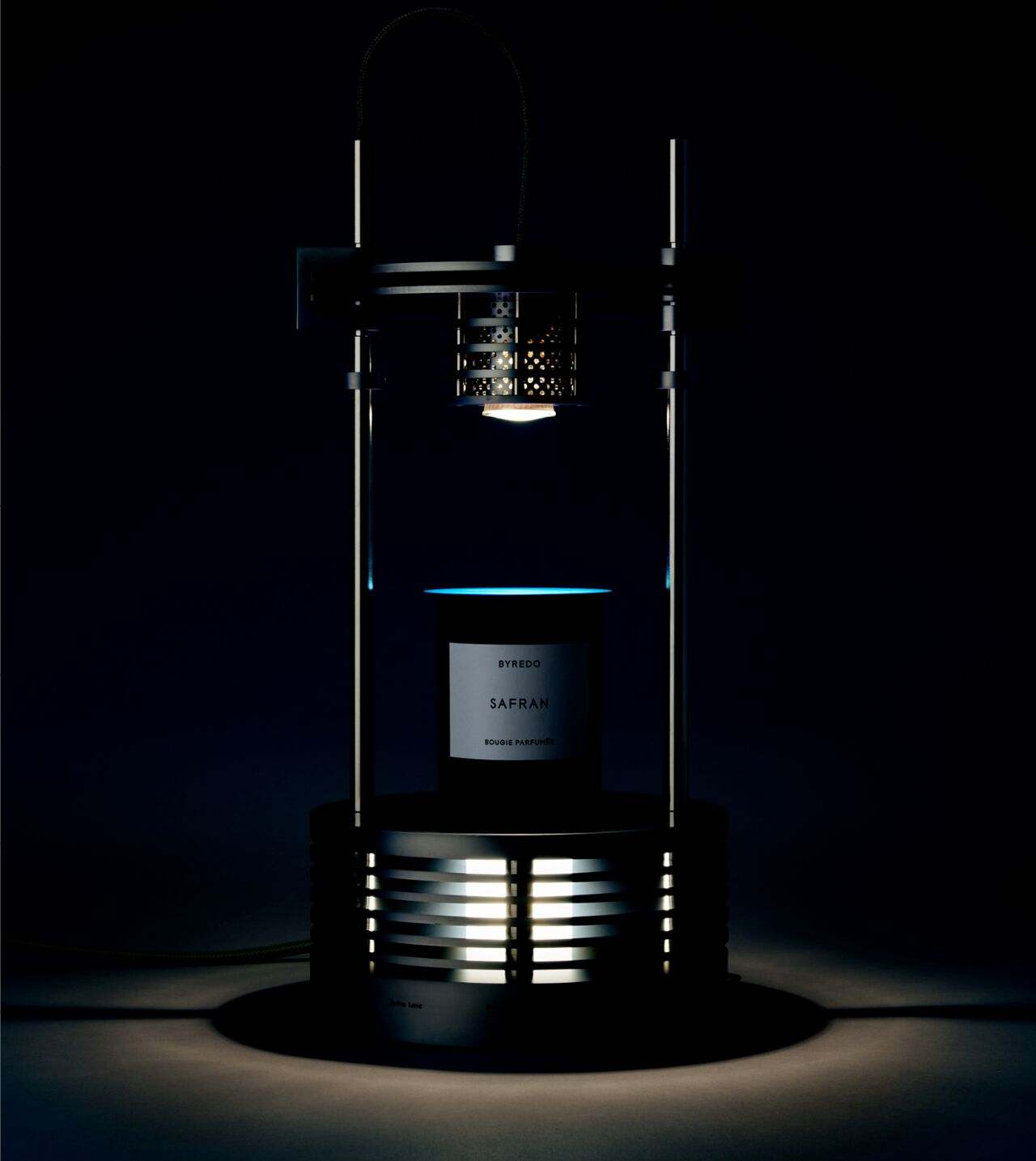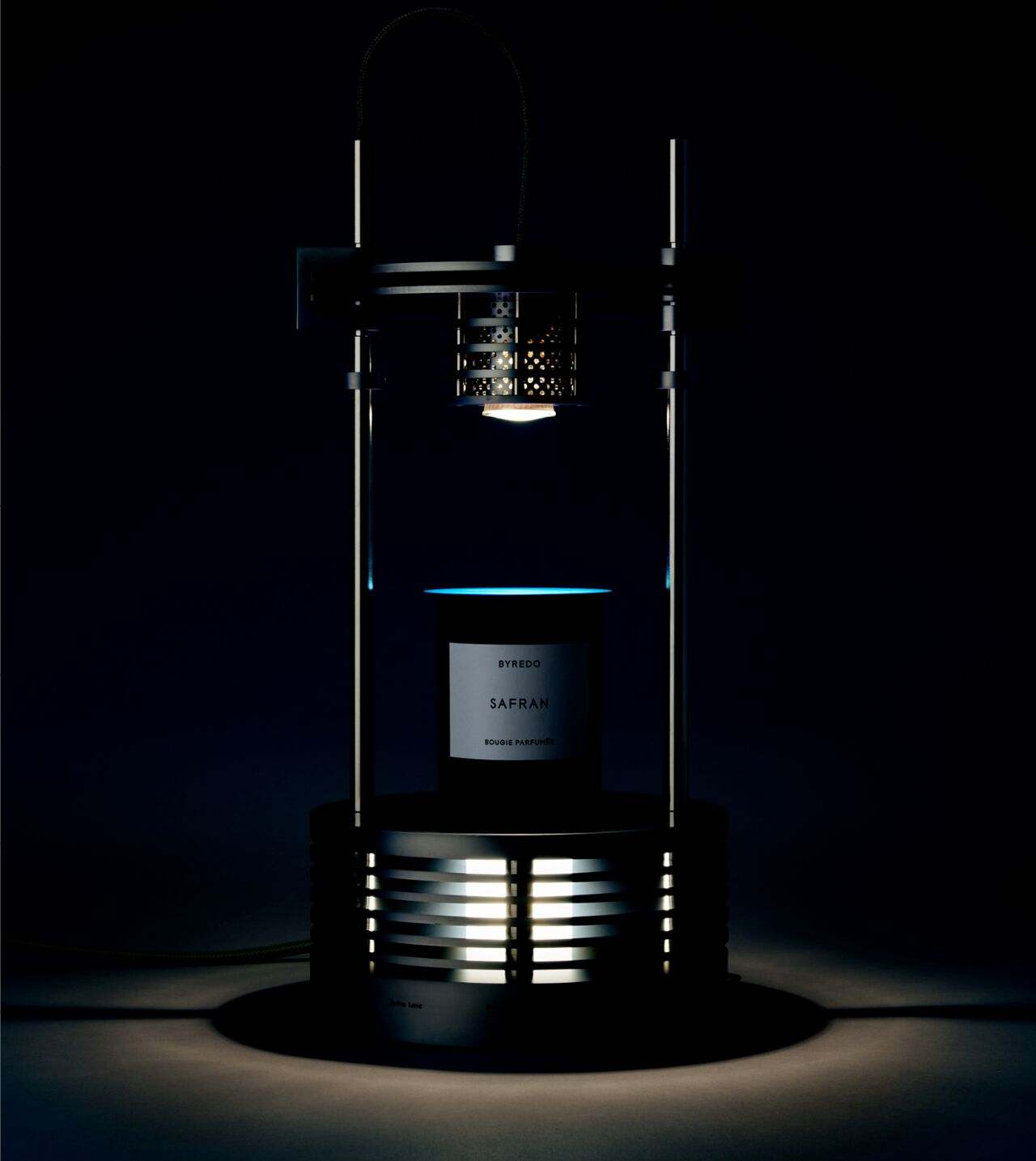 Byredo Infra Luna
Wings of Wisdom Memories of Summer Perfumed Candle
Wings of Wisdom Memories of Summer Perfumed Candle, £80
Indulge the senses with this luxurious candle that's been hand poured using natural paraffin-free wax and cotton wicks. Housed in delicate English fine bone china with intricate detailing in 22-carat bright gold, the vessel itself is a timeless treasure that can be upcycled as a vase or holder once the candle has burnt. The summery scent boasts soft jasmine, mandarin, orange, vanilla and white musk to evoke everyone's favourite balmy olfactory memories that will transport you to a summer beach house. Delicious.
Jo Malone London Tuberose Angelica Design Edition Candle, £95
Fashion meets fragrance with the British fragrance powerhouse's new collaboration with designer Richard Quinn. The ceramic vessel is printed with a flamboyant floral design (you'll find his gorgeous designs on their gift boxes and ribbons, too), and the scent is their much-loved Tuberose Angelica – a sensual bouquet of white florals blended with the green spiciness of angelica.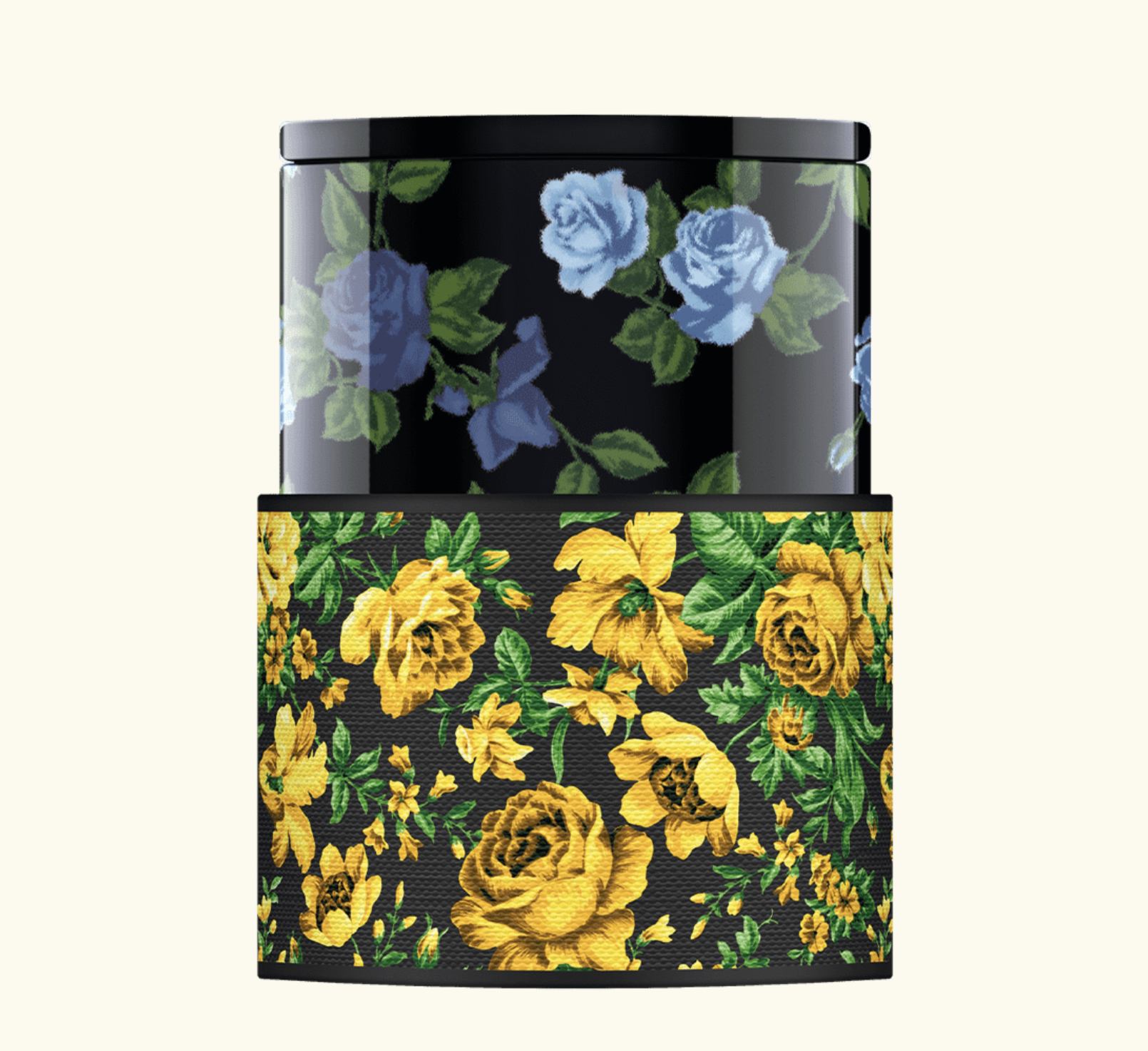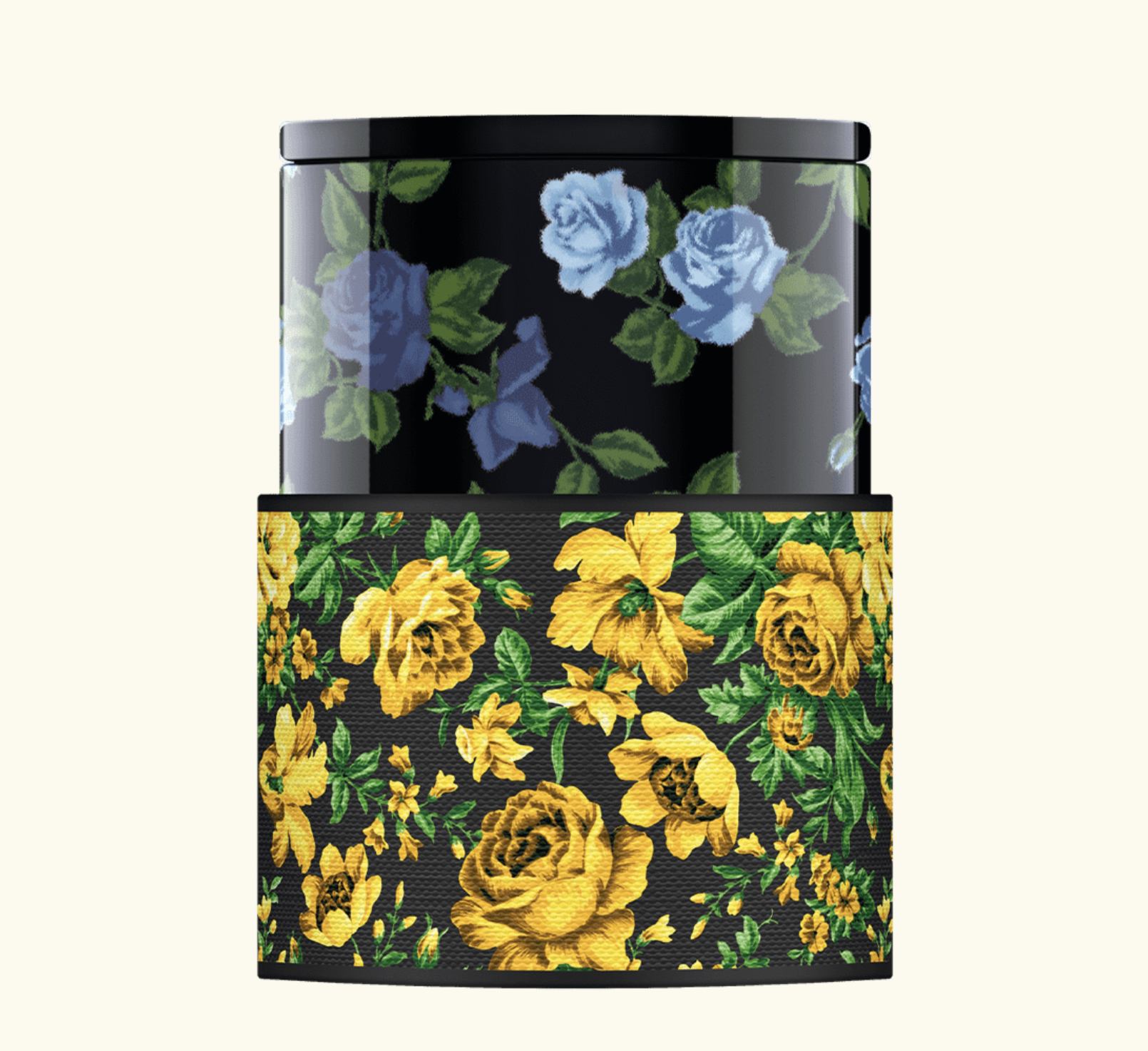 Jo Malone London Tuberose Angelica Design Edition Candle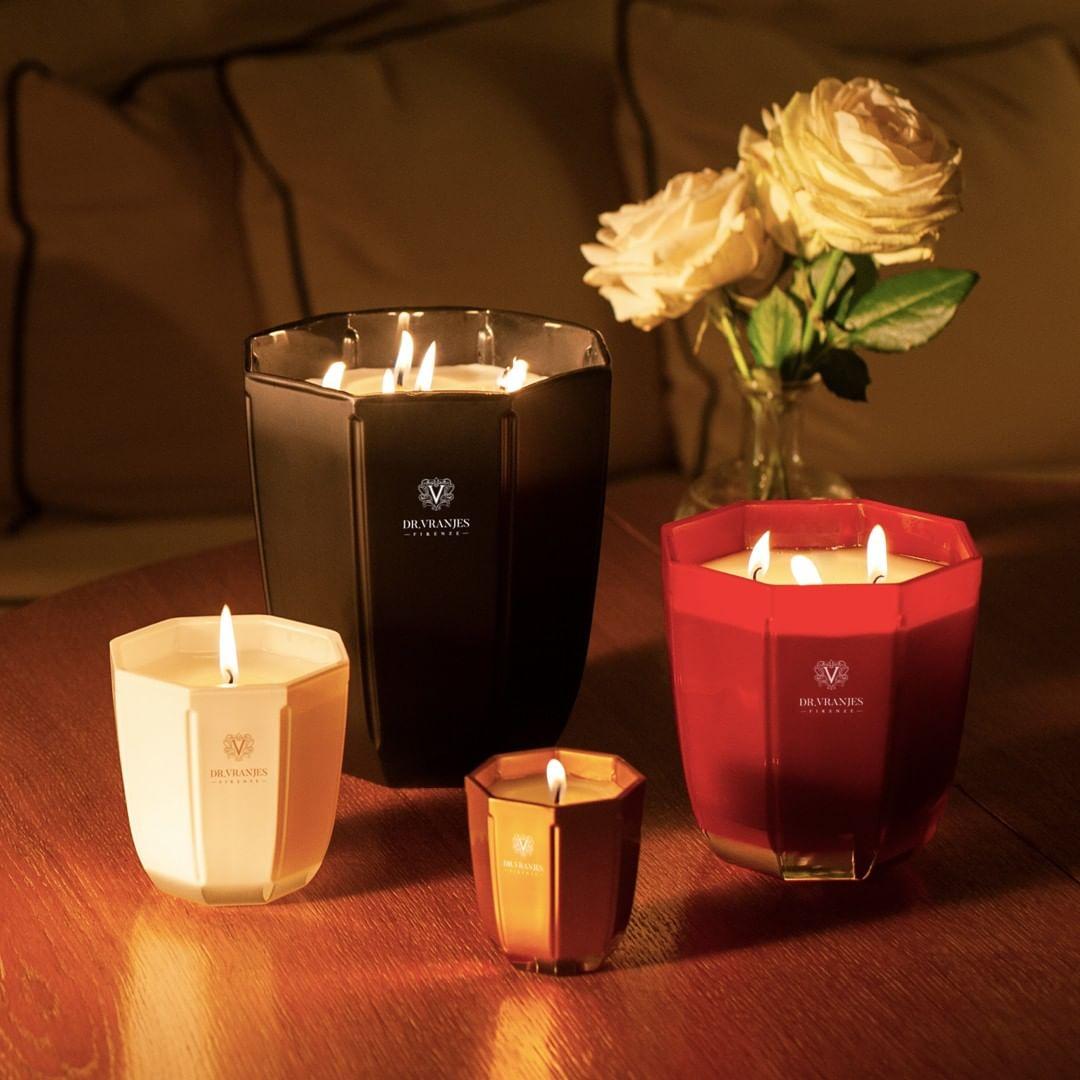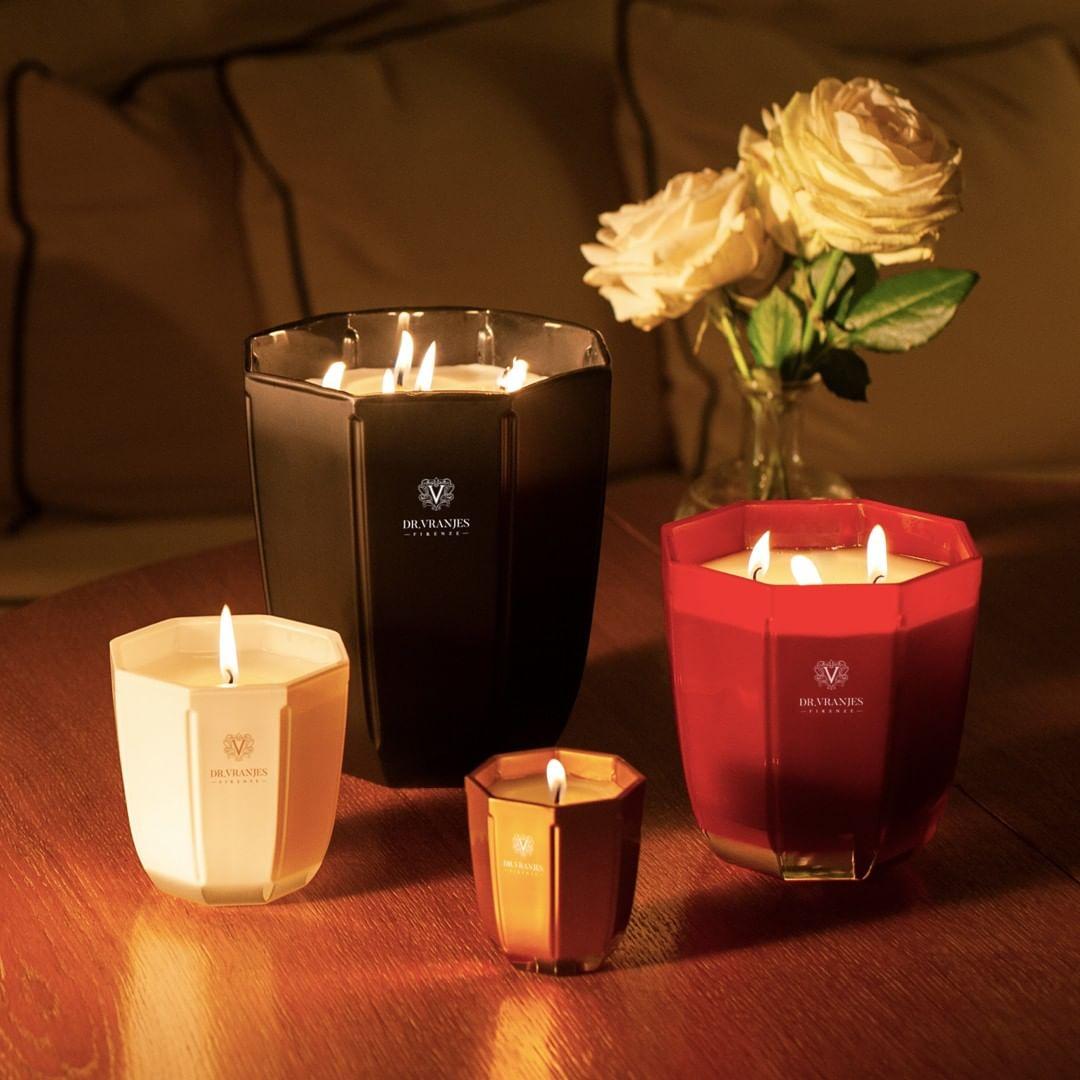 Dr. Vranjes Maxi Ambra Candle
Dr. Vranjes Maxi Ambra Candle, £568
Olfactory opulence at its finest: everything about this supersized candle was designed to impress – from the sophisticated and refined scent of elegant amber and patchouli blended with intense sandalwood and vanilla to the onyx vase that stands tall. It's the perfect statement piece to light in large living spaces, and its oriental fragrance adds a touch of warm luxury to chilly summer evenings.
Vitruvi Stone Diffuser, £117
Add to your interior design this minimal diffuser that scents your home naturally and looks incredibly beautiful while doing so. The matte ceramic cover and sculptural silhouette have been explicitly designed to blend in as a piece of décor. Available in an array of colours (our favourites are Sky and Suede), they run for either four or eight hours, plus have an ambient LED light to give a candle-like glow. And don't miss out on the brand's unique blends of 100% pure essential oil diffuser scents; the Pacific blend is excellent for summer soirees and smells like waves on beach shores; amyris, bergamot, lavender and eucalyptus.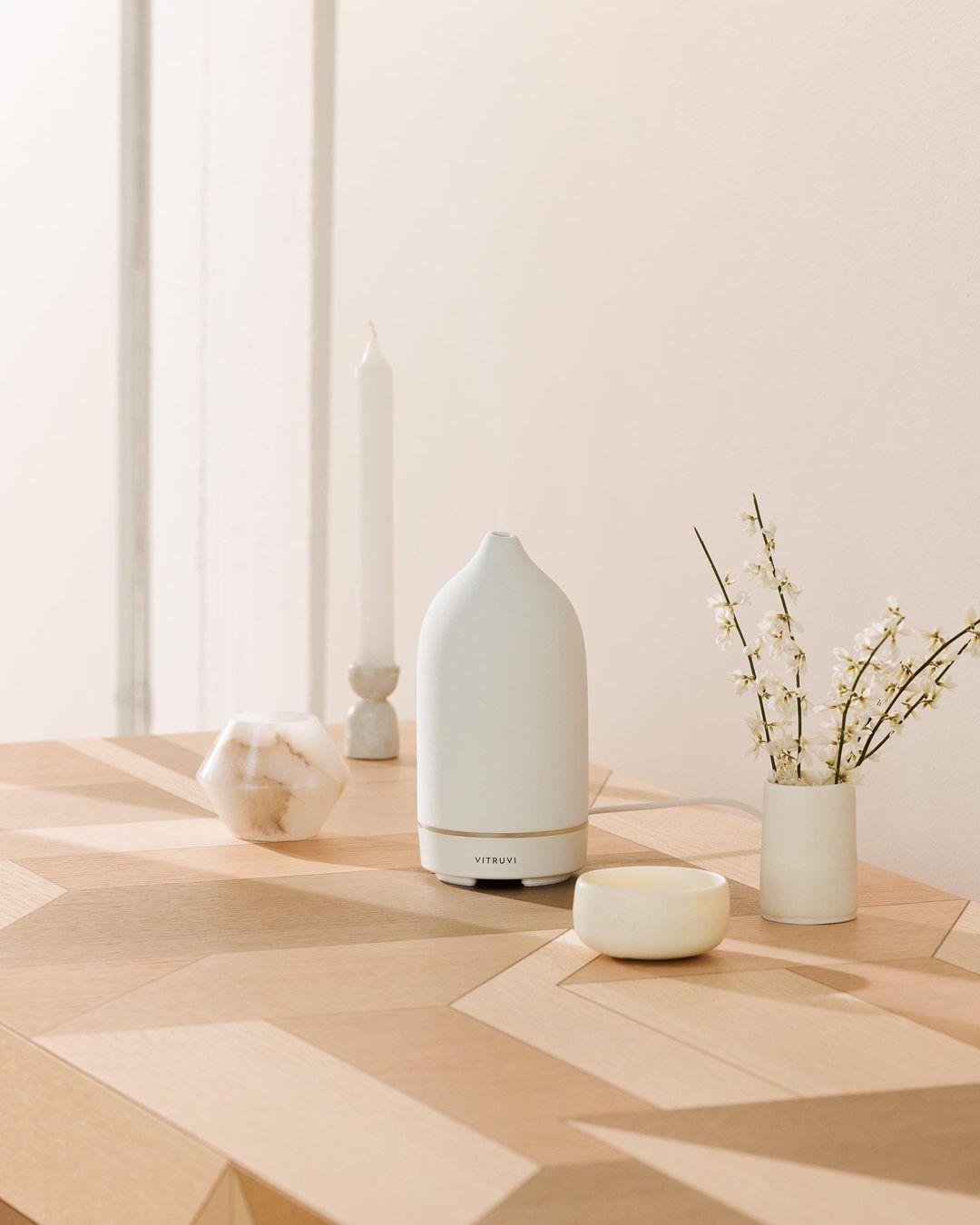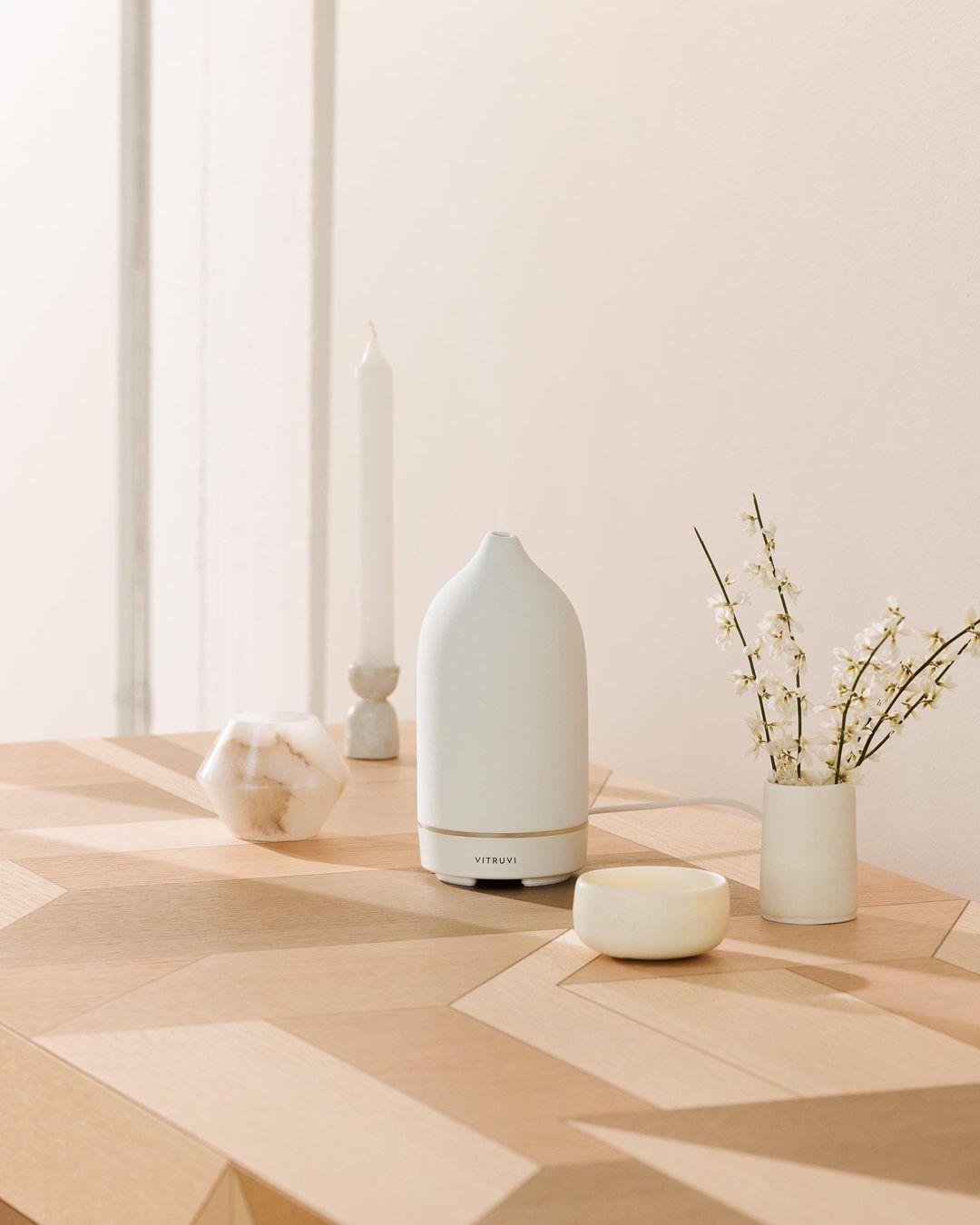 Vitruvi Stone Diffuser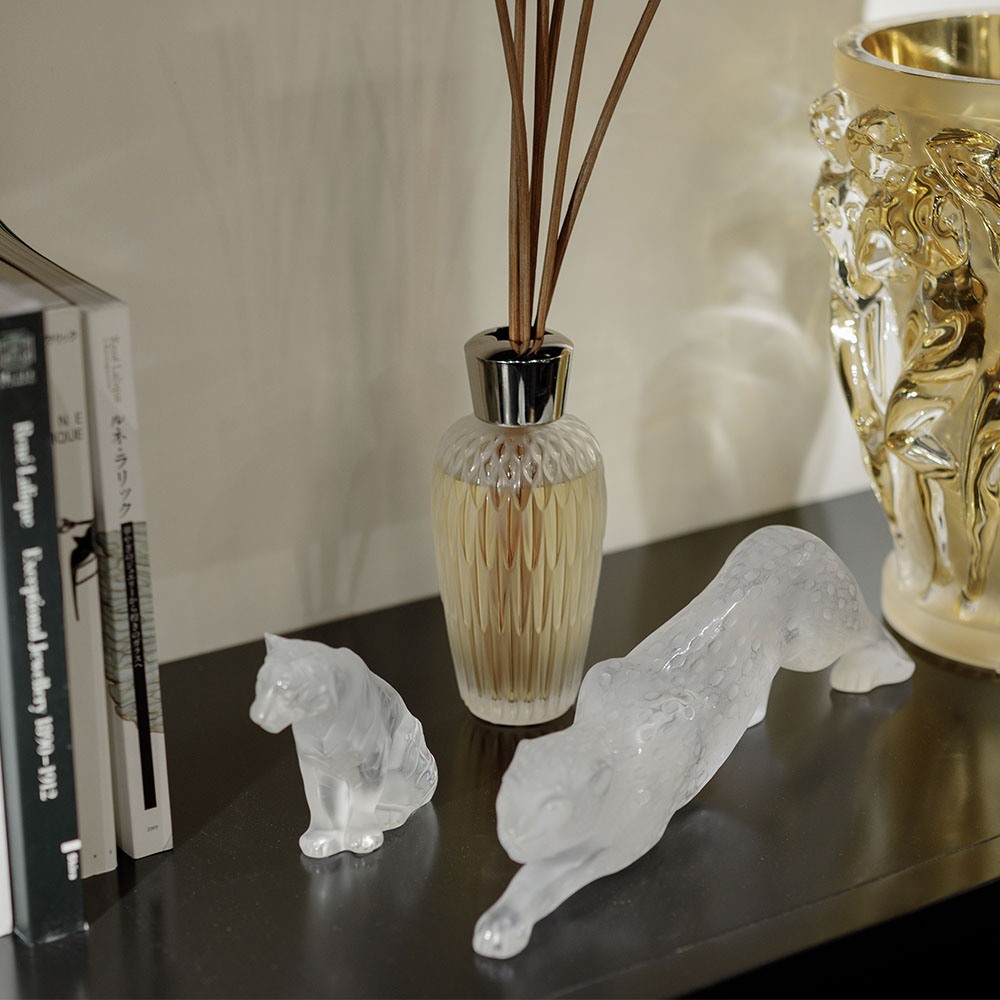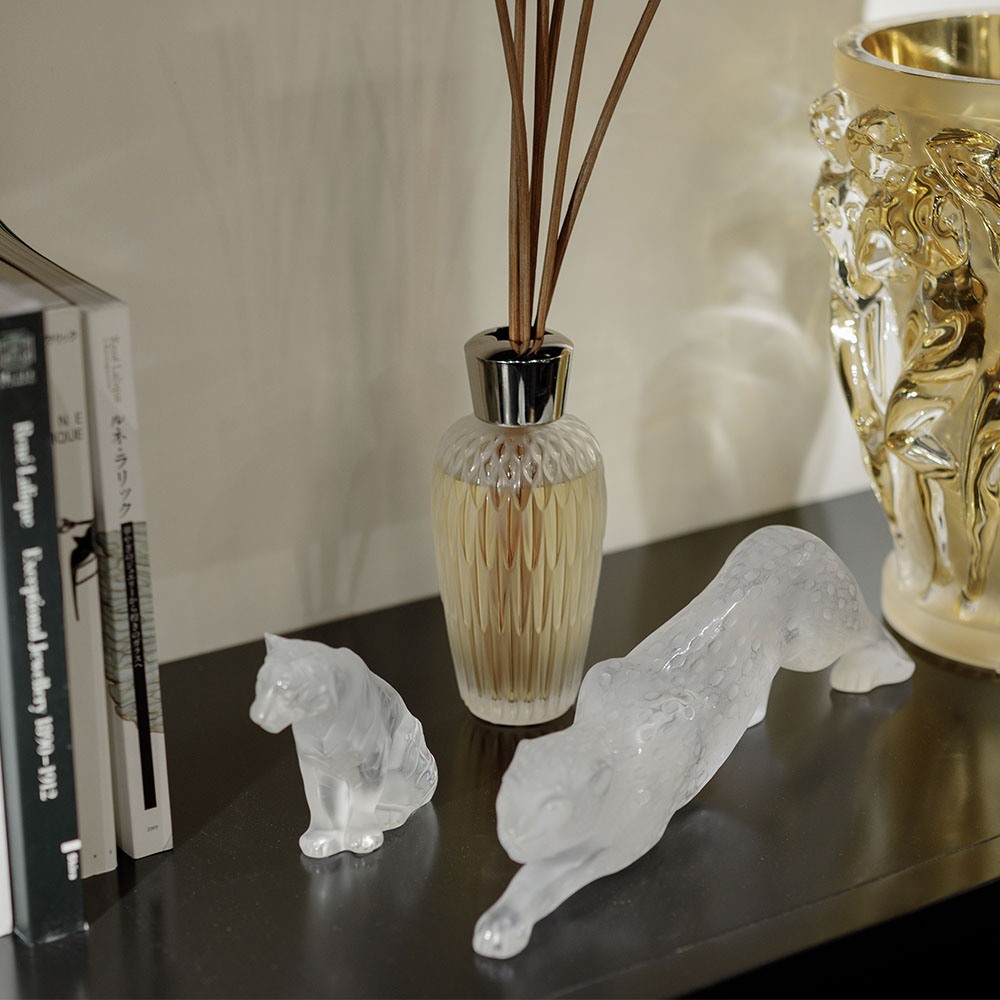 Lalique Odyssée Crystal Diffuser in Oasis de Fraîcheur
Lalique Odyssée Crystal Diffuser in Oasis de Fraîcheur, £890
Elegant, beautiful, earthy, opulent: these are the words to describe this diffuser that is the very essence of Lalique's refined expertise. The frosted crystal bottle has a soft feather motif, inspired by the design created by René Lalique in 1910. The fragrant liquid lasts up to six months and oscillates between the woody spice of coriander and cardamom, the musky softness of cedar and sandalwood and the fruitiness of plum, creating an olfactory journey for the senses.
Buly 1803 Scented Candle Saint Joseph Charpentier, £150
A grand and regal statement piece, this candle is almost too spectacular to light. The marble vessel is reminiscent of ancient vases and artefacts, while the glass bell preserves the fragrance of the plant-based wax. This scent is fit for grand halls and entrances, with notes of golden orange blossom and incense filling the air before vetiver and cedarwood settle. Light it with the complementing Scented Matches Campagne D'Italie, that elegantly perfumes the air with bergamot, oak and cedar, adding another layer of subtle fragrance to the atmosphere.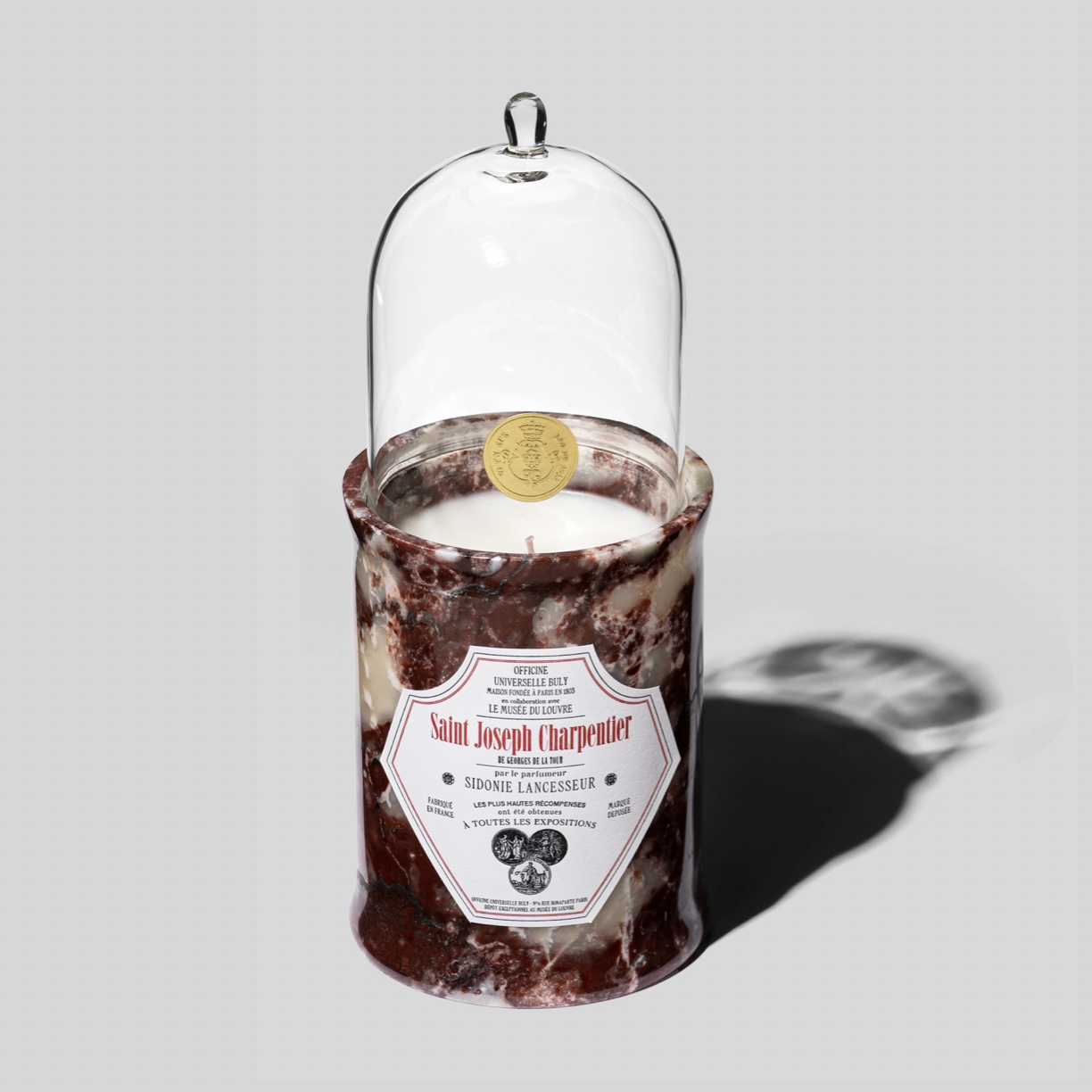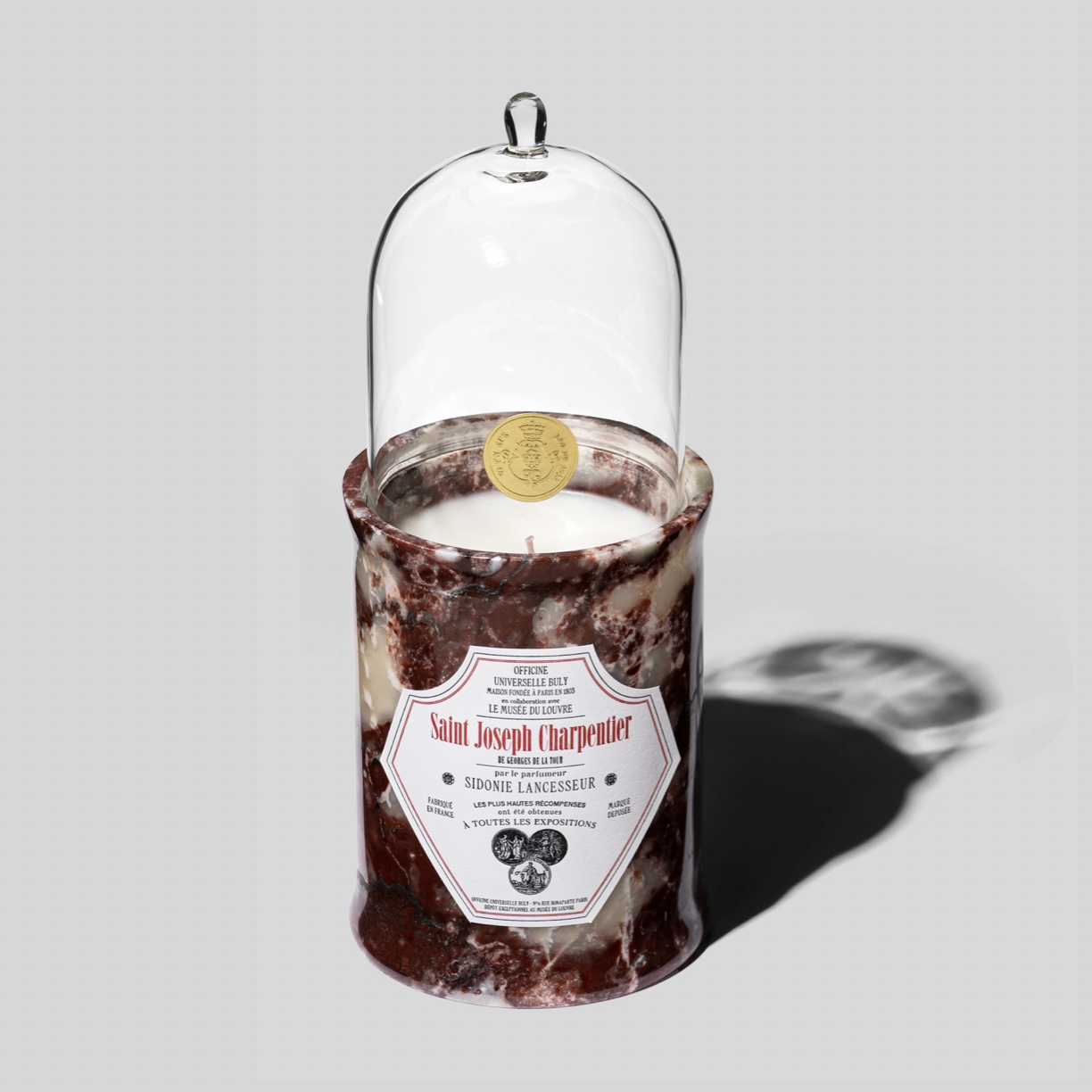 Buly 1803 Scented Candle Saint Joseph Charpentier
For more information, please contact your lifestyle manager and our personal shopping team.