We've been fans of Bar des Prés in Paris since it opened five years ago, and have been anxiously anticipating chef Cyril Lignac's journey across the pond. The London iteration does not disappoint – sophisticated and intimate, it incorporates everything we love about the Saint-Germain location with a bit of a London flair. Chef speaks with us exclusively below about what to expect and how to maximise an evening out at the restaurant.
Tell us about your new Mayfair opening, Bar des Prés.

I have always adored London, its culture, its energy and lifestyle, so it seems fitting to launch my first London venture in the heart of Mayfair on Albemarle Street. I first opened Bar Des Prés in Paris in 2016, and it has had fantastic success, so I couldn't be happier to bring an evolved version of Bar des Prés to Mayfair and hope for the same success over here. It has been going well so far – we are delighted with the response we've had since opening!
The menu consists of Franco / East Asian creations, both warm and cold. There is something on the menu for everyone, and for those with a sweet tooth, I would urge everyone to try my vanilla and pecan praline mille-feuille. The atmosphere is intimate, like a confidential address, and there is great energy.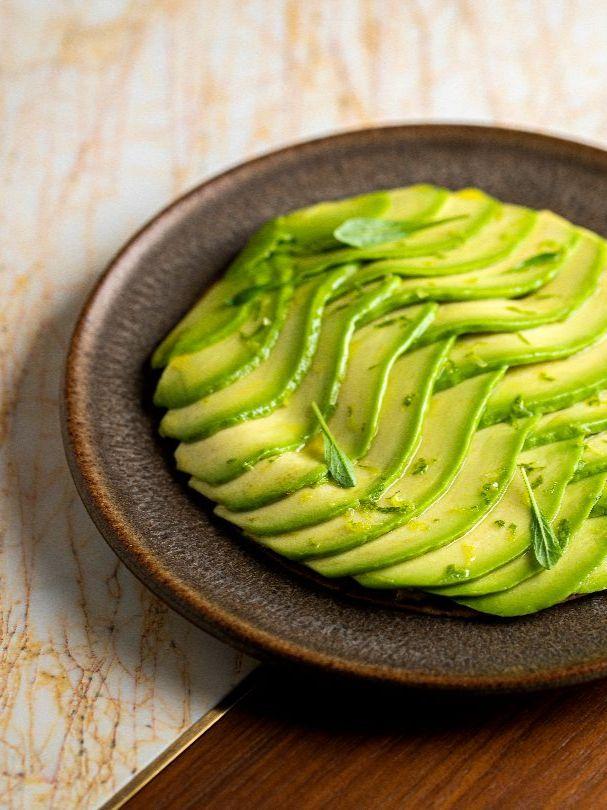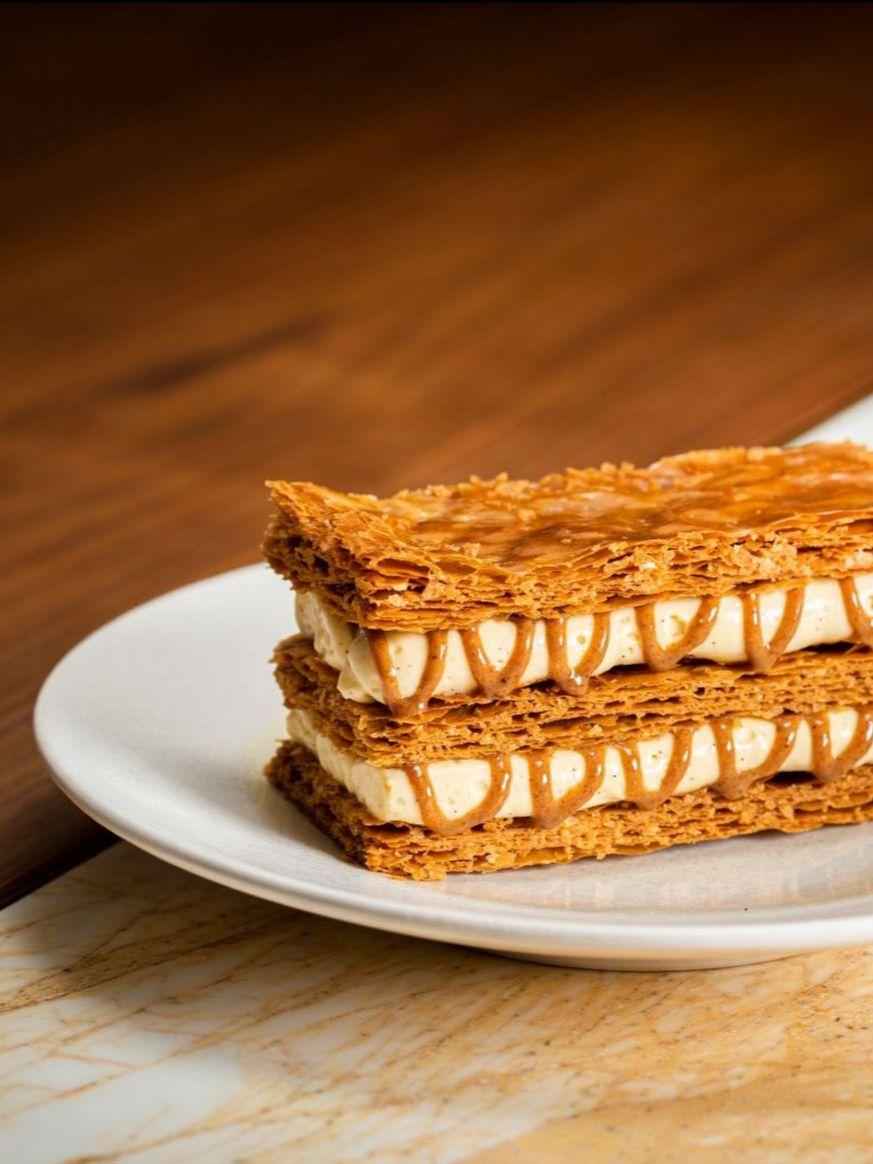 Cyril's dessert menu honours his mastery of traditional French pastry – make sure you don't miss the Pecan Praline Mille-Feuille.
How would you spend a perfect evening there?
For me, there are a couple of ways to spend the perfect evening at Bar Des Prés: dining with a group of friends or with family in one of the intimate booths – preferably with many dishes for everyone to share – or sitting at the bar, which is an excellent spot for a date night! There you can watch first-hand the team prepare some of the delicious dishes while enjoying a fantastic cocktail at the same time.
Except for Bar des Prés, do you have any favourite spots in London?
Some of my favourite spots include Amazonico, Endo at the Rotunda by Kazutoshi Endo, and Hélène Darroze at The Connaught.
You also have a new Italian restaurant in Paris, Ischia. What inspired that opening?
I like different styles of cooking from all over the world; each has a unique flavour. Just as I offer my vision of Japanese cuisine at Bar des Prés, I wanted to honour Italian food and deliver my own interpretation. I named it Ischia, which is inspired by the mythical island in the Neapolitan gulf, a place I love very much.
What's next?
We have lots of exciting new projects in the pipeline for both Paris and London, so stay tuned!
To make a reservation, please contact your lifestyle manager.