With a growing number of vegetarian menus and restaurants in Singapore, it's increasingly easy to eat green in the Garden City. The country's multicultural food scene means there's something for everyone, from classic French and modern Thai to all-vegan cocktails. Whether you're permanently plant-based or trialling a meat-free diet, here are the best of the crop.
Yue Bai
Rooted in the principles of traditional Chinese dietary therapy, Chef Lee Hongwei's meticulous dishes are crafted to deliver holistic wellness to both body and mind. Influences of ancient Chinese art, literature and philosophy are evident in the tranquil interiors, which are inspired by Tang Dynasty poetry. The restaurant's vegetarian-friendly menu features new takes on classic dishes such as braised baby sharp spinach with yellow millet and wolfberries, and roselle flower-infused winter melon.
Insider's tip: a custom vegetarian menu is available – just give the restaurant 48 hours notice.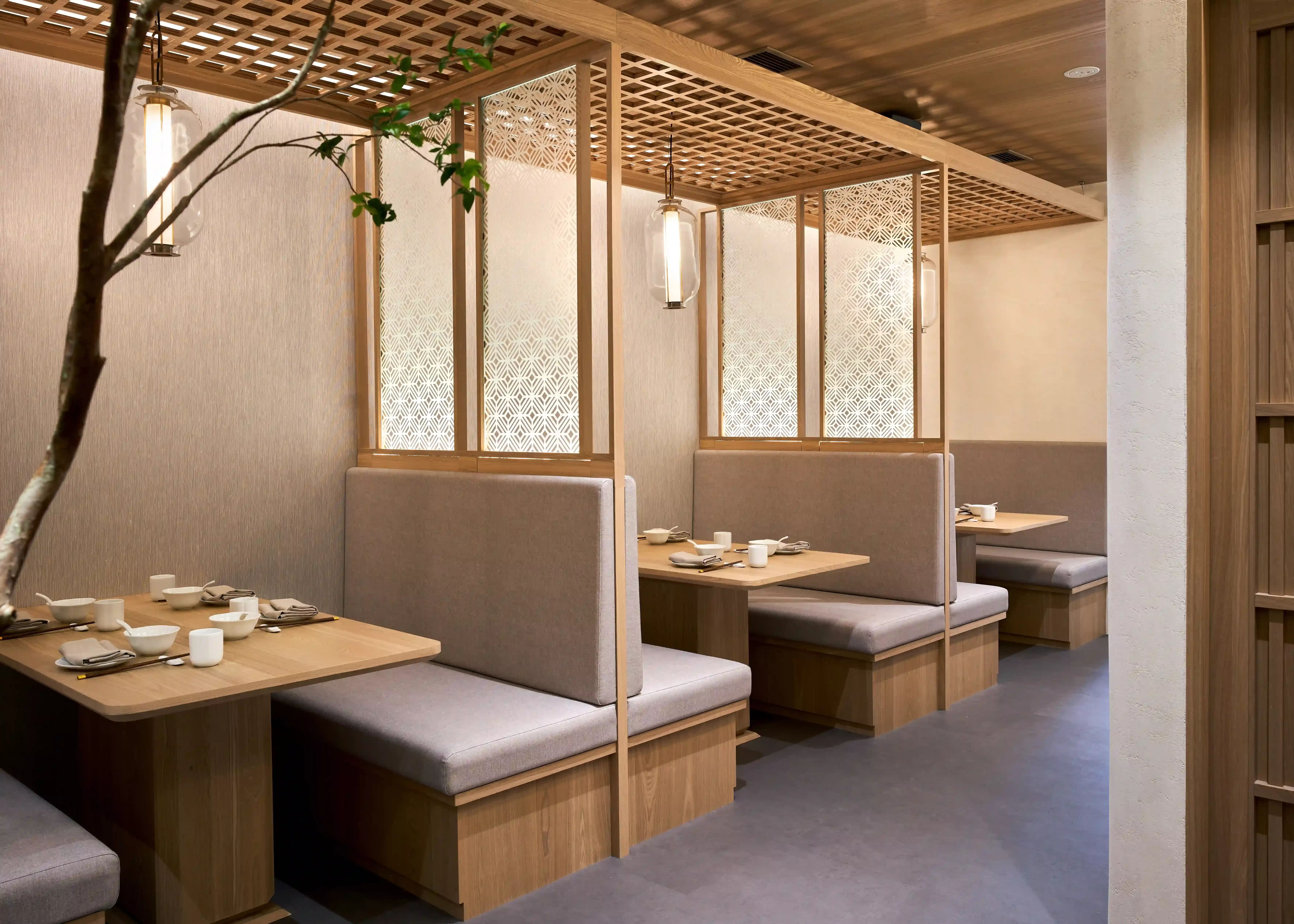 33 Duxton Road, Singapore 089497
Restaurant JAG
Greens have the stage at this Michelin-starred contemporary French restaurant. This season's découverte menu, 'La Balade du Végétal', celebrates the finest of the winter's harvest from France. Take the root vegetable salsify, for instance. 'Salsify, melisse, gooseberry presents the pillar vegetable – salsify – in various iterations,' reveals Chef Jeremy Gillon. 'The pairing of herb melisse (lemon balm) and gooseberry coulis brighten the overall flavours.' The restaurant is also incredibly embracing of all dietary inclinations, with the menu able to be personally tailored to each guest.
Insider's tip: after dinner, go for a post-dinner cocktail at the upstairs Flow Bar, headed by master mixologist Ricky Paiva.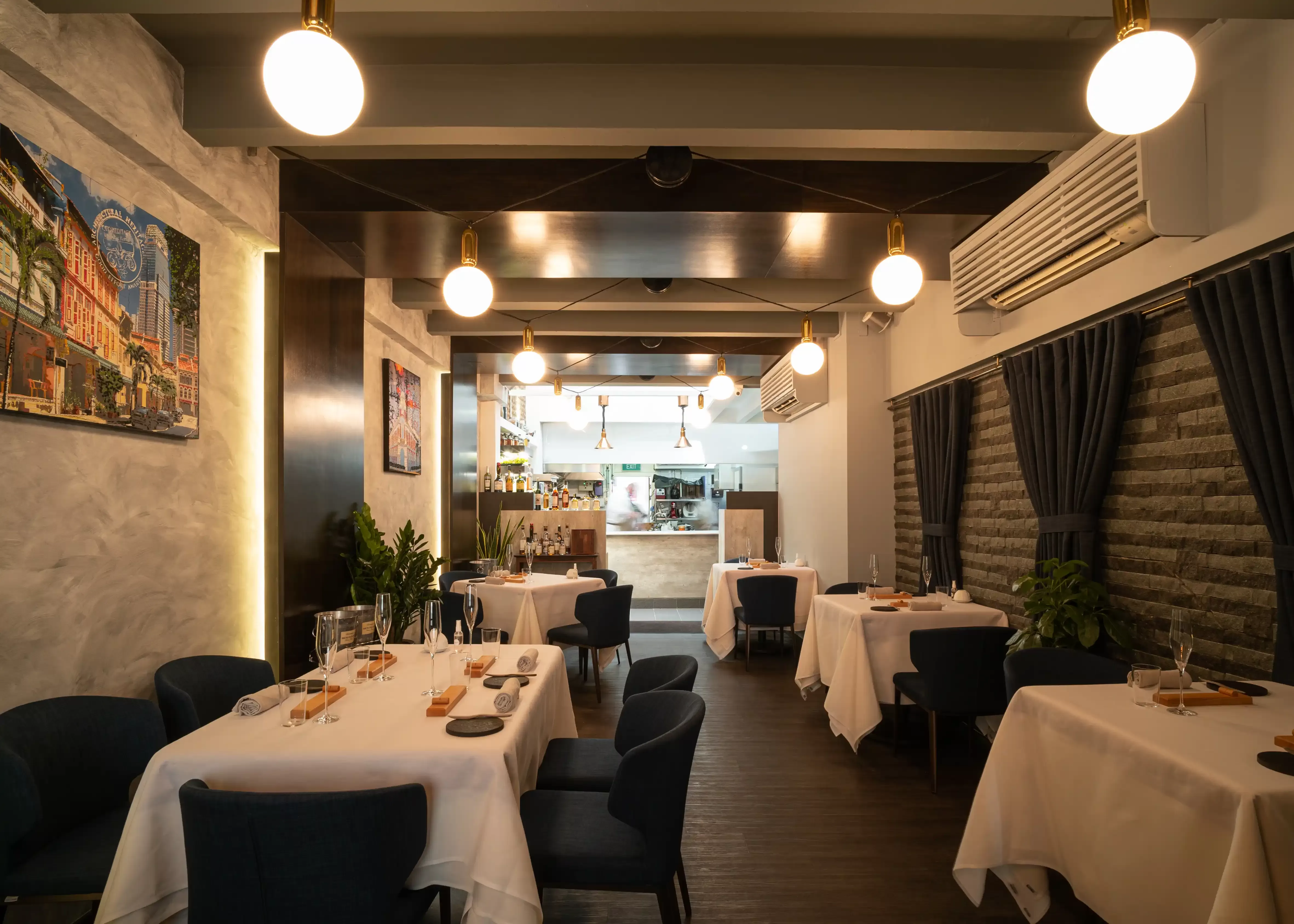 76 Duxton Road,Singapore 089535
Sarai
At this fine-dining Thai restaurant, guests are treated to an authentic iteration of the traditional cuisine beloved by Thailand's royal family. Chef de Cuisine Chimkit Khamphuang (Lisa) combines a fastidious approach to her recipes with clear-eyed culinary innovation. The just-introduced vegetarian menu features pad pak meew (Chayote sprouts stir-fried with mushroom sauce), yum ma maung – a green mango salad with plant-based prawns made of konjac – and crispy kang kong.
Insider's tip: 'My vegetarian dishes showcase the unique combination of Thai native herbs and spices,' says Khamphuang. 'Ingredients like eggplant, tofu, and soy products… help achieve the same delicious and authentic flavours almost indistinguishable from their meat-based counterparts'.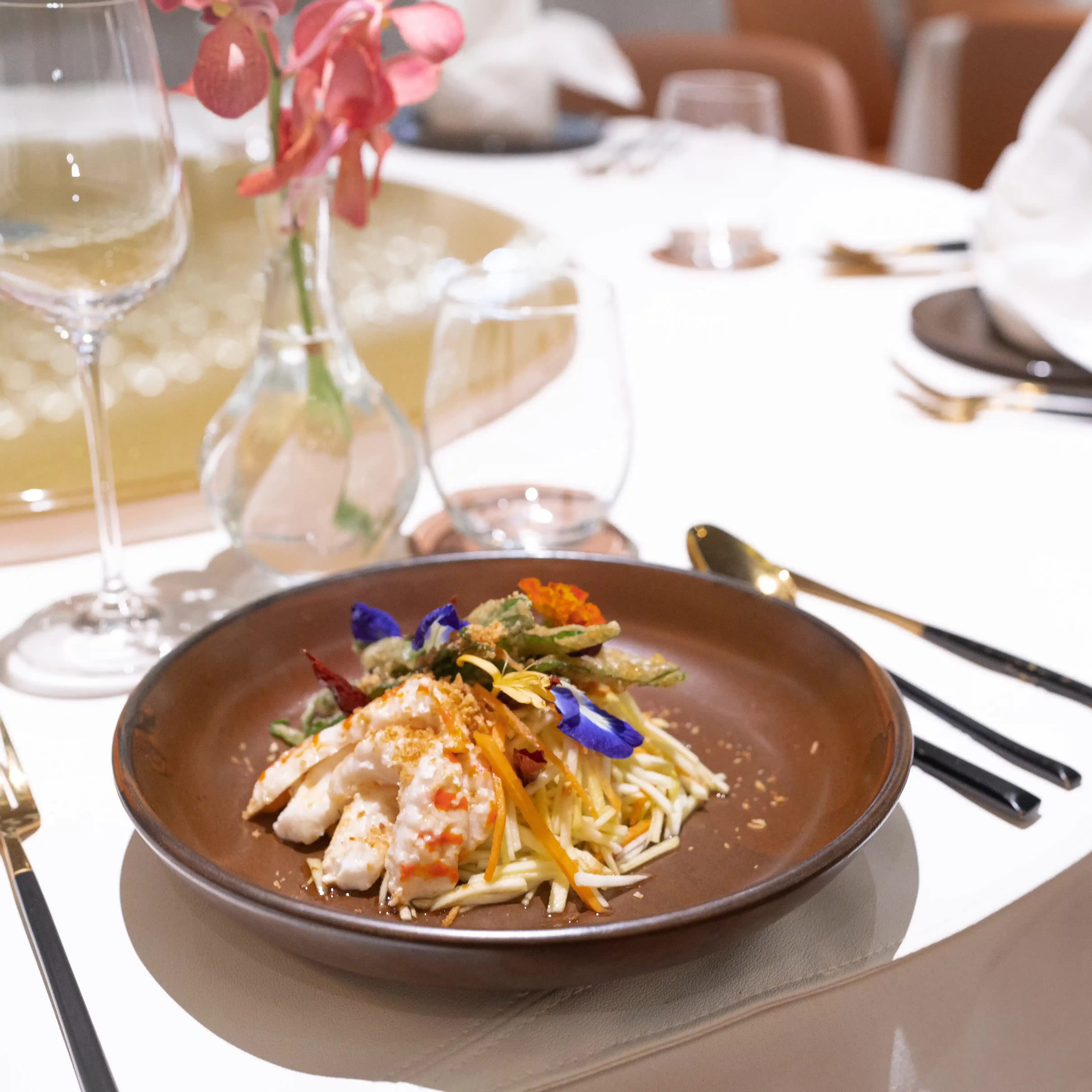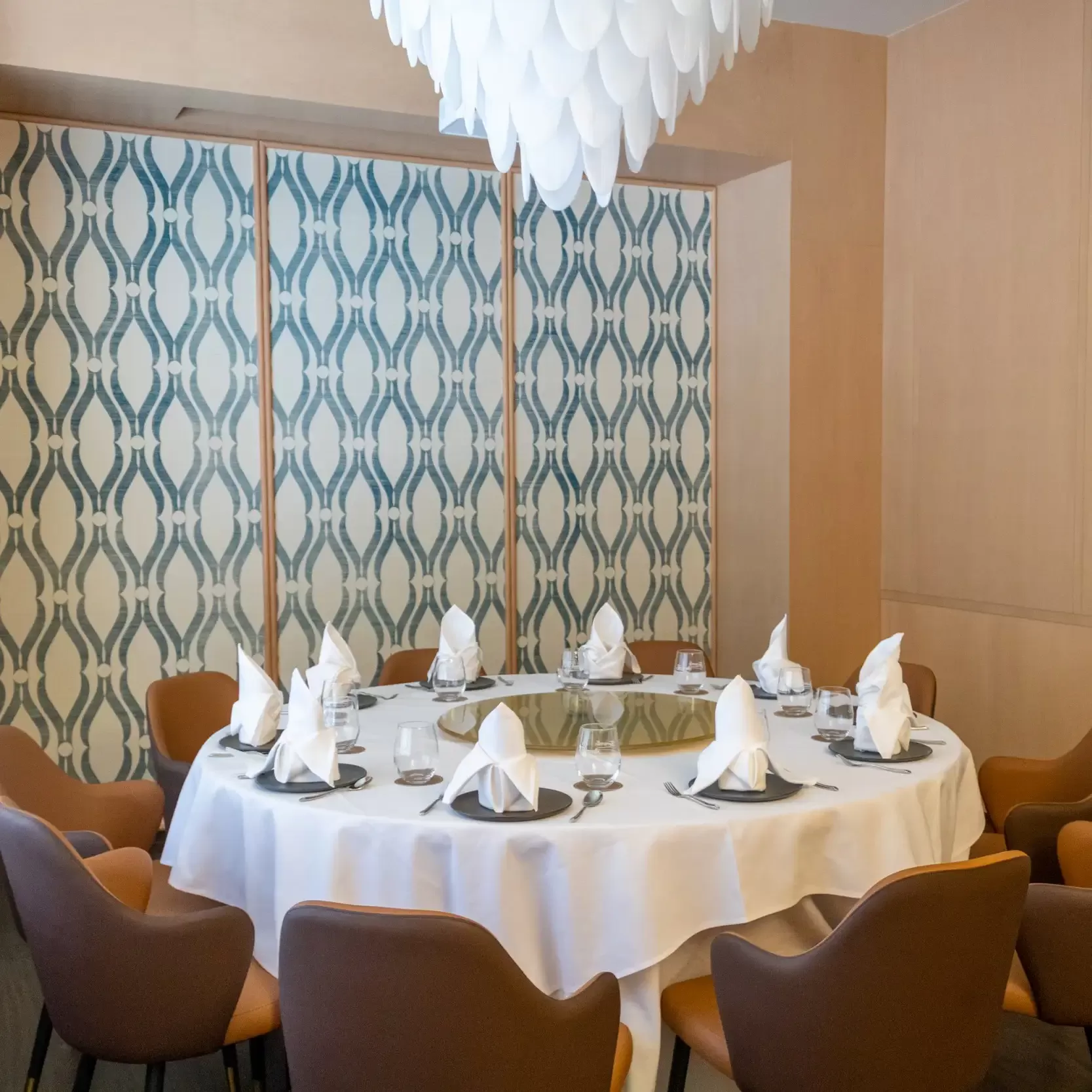 163 Tanglin Road, #03-122, Singapore 247933
Analogue
This sustainably minded bar and restaurant comes from the team responsible for Native – Amoy Street's award-winning, forage-focused cocktail bar. The future of agriculture inspires a fully plant-based menu, which eschews over-farmed ingredients such as beef, pork and milk in favour of more sustainable alternatives (chocolate is replaced with carob, for example, and tonka bean preferred to vanilla). Analogue's design also echoes its eco-conscious ethos – its centrepiece is a wave-like bar top made from 1,600kg of recycled plastic bottles.
Insider's tip: the jackfruit tacos – slow-cooked rendang-style – are a crowd-pleaser, as is the fermented sourdough ice cream served with grilled seasonal fruit.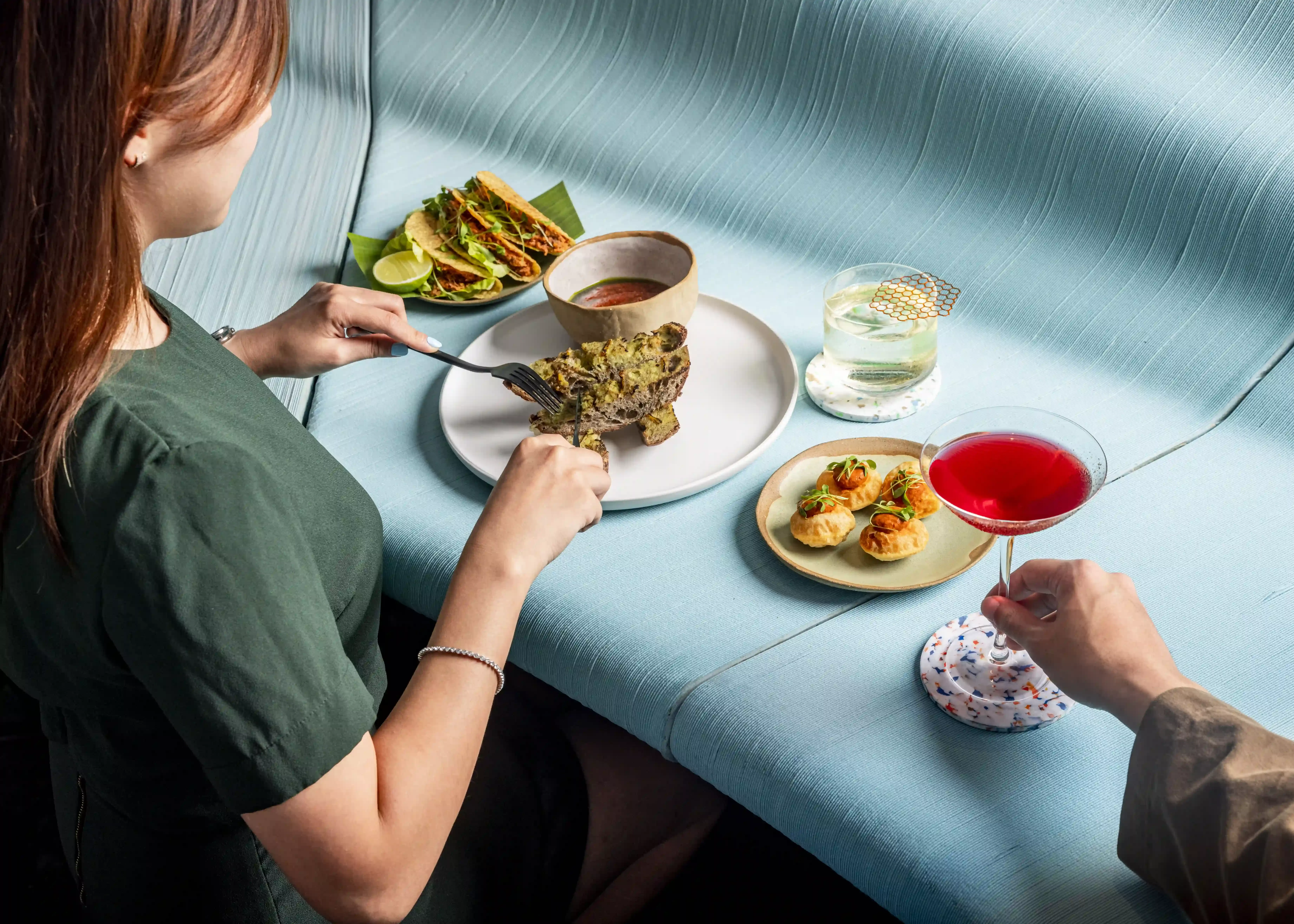 30 Victoria Street, #01-31, CHIJMES, Singapore 187996
Anti:dote
Until 11th February, Anti:dote is serving a limited-time vegan afternoon tea in partnership with chefs Richard Hawke and José Luis Del Amo. Hawke, a specialist in vegan pastry, has created a flurry of desserts showcasing the artisanal bean-to-bar chocolatier, Weiss. Innovative dishes include a delicate macaron, which uses potato protein as an egg substitute and is filled with Weiss Mahoë 76% dark chocolate ganache. Savouries are under the care of José, including the OnlyEg™ Tamagoyaki, made with Asia's first plant-based whole egg substitute.
Insider's tip: the teas are excellent, but it's hard to resist the vegan colada milk punch made with spiced rum, pineapple, ginger, citrus and coconut milk.

80 Bras Basah Rd, Level 1, Fairmont, Singapore 189560
For further information, please contact your lifestyle manager or get in touch with our dedicated hub, Quintessentially Singapore.