We're excited to collaborate with luxury jeweller Chaumet in celebration of their store reopening on New Bond Street. While their headquarters remain, as they have since 1780, in a breathtakingly beautiful space at Place Vendôme (featuring Les Grands Salons, a series of suites recently restored to their 18th and 19th-century grandeur), the London boutique on prestigious New Bond Street has been blessed with a redesign. Imbued with the distinct Parisian sensibility which anchors the brand, the elegant and refined store sits within a properly English grand Victorian mansion.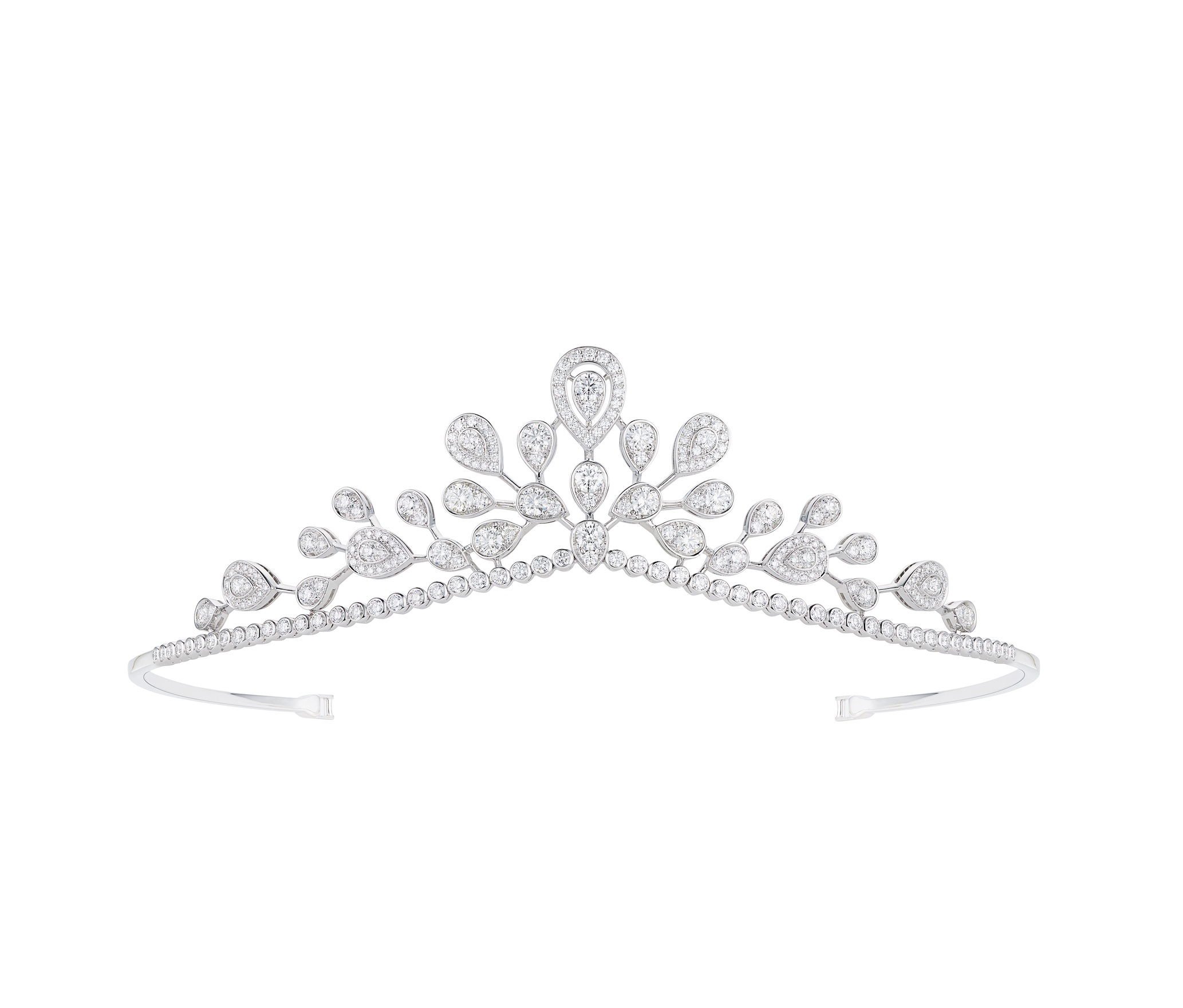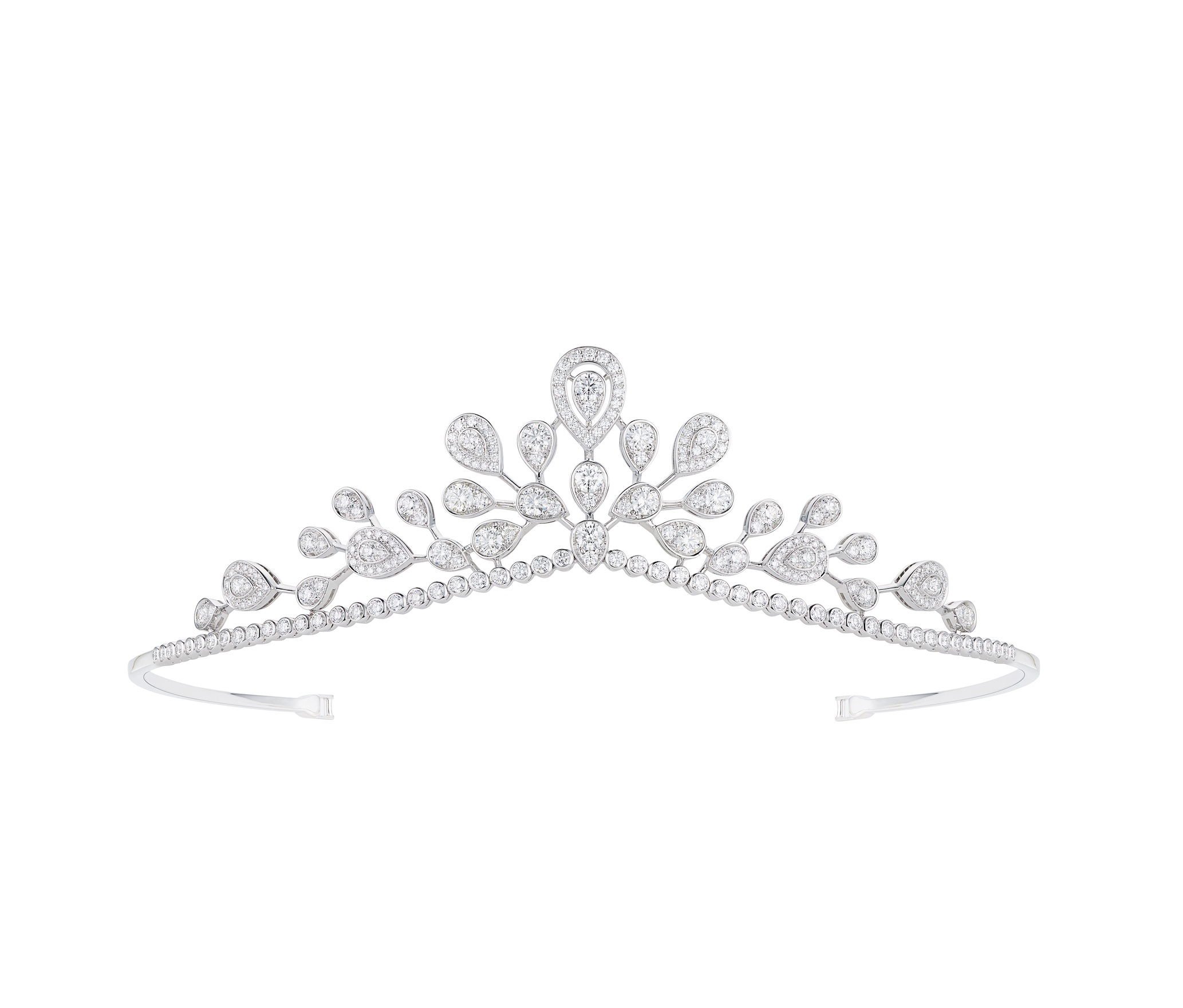 The Joséphine Aigrette Impériale Tiara
Near their original London location on New Burlington Street, which opened in 1848 and served various royals — eventually courting Queen Victoria and resulting in a royal appointment in 1851 — the current space is more than just a boutique. Remarkably, the interior design and detail of the space complements and enhances the experience of trying on and purchasing jewellery. Decorative elements pay homage to their signature collections. Embroidered ears of wheat, grass imprints, and straw marquetry nod to the laurel present throughout the Laurier collection, the teardrop floristry of the iconic Joséphine styles, and more literally, the L'Épi de Blé collection, which is centred around the actual motif of wheat, long symbolic of fertility and abundance.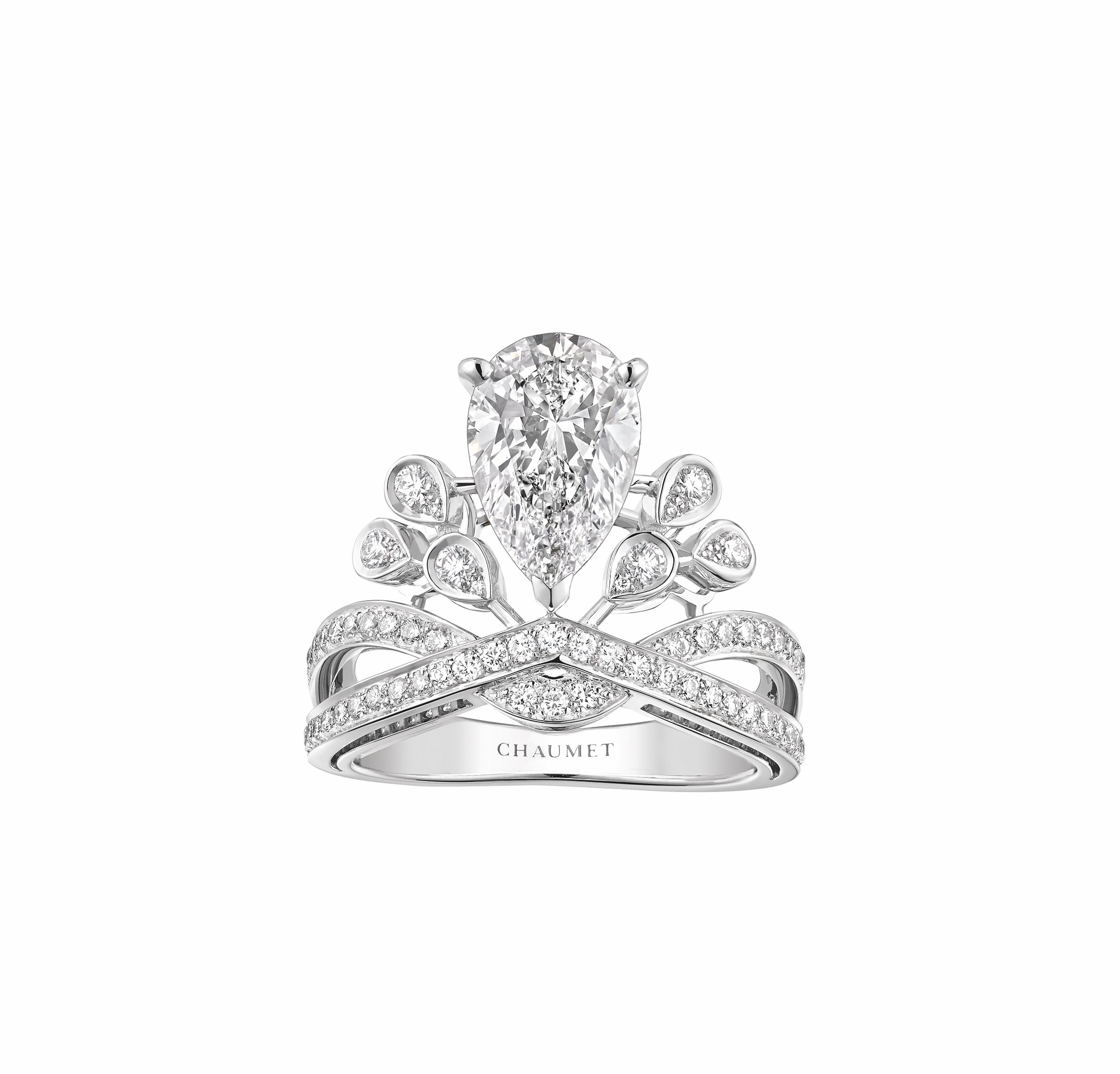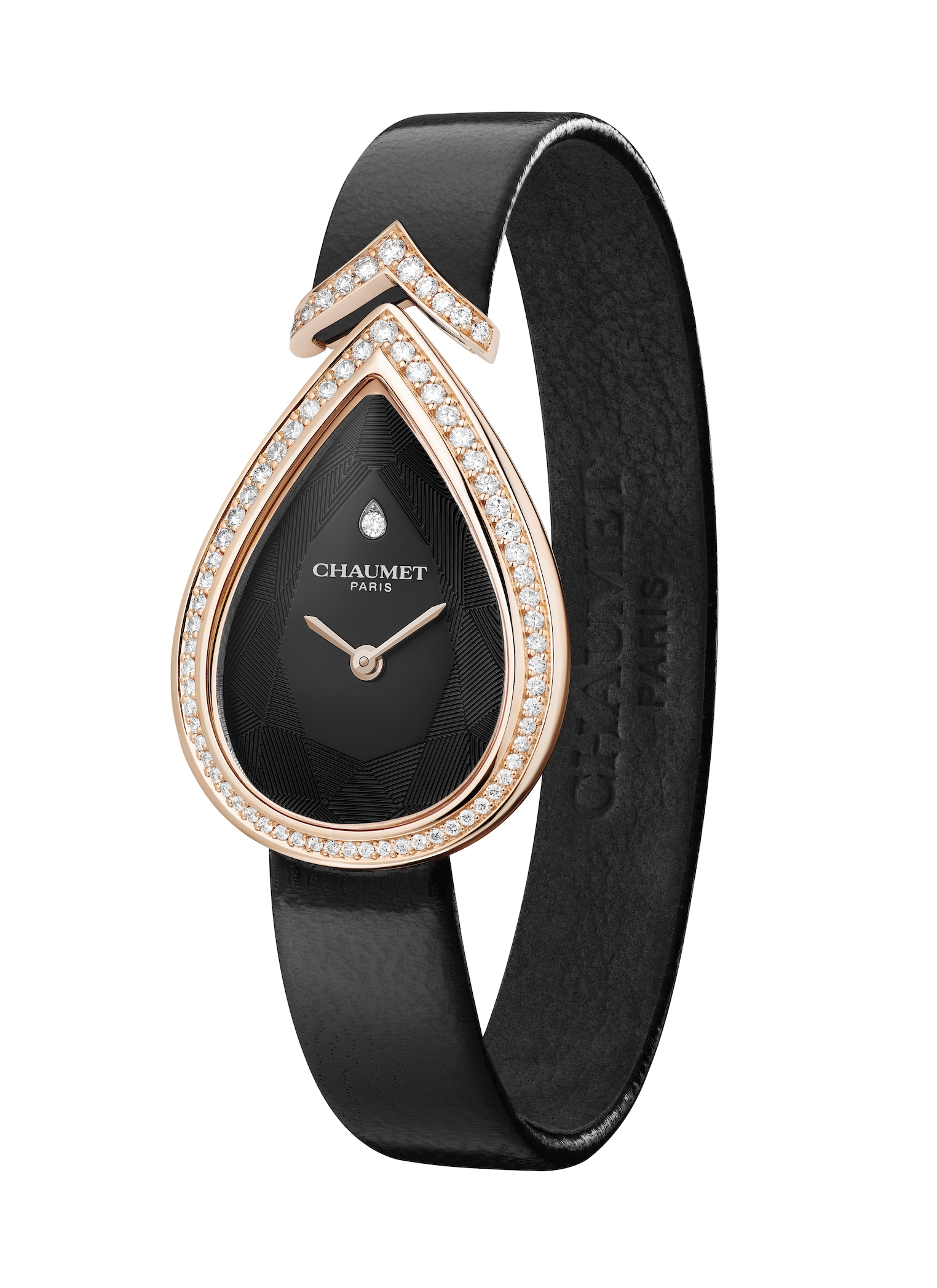 The Joséphine Aigrette Impériale Ring | The Joséphine Aigrette Timepiece
The delicate and considered restoration maintains many original elements of the mansion, effectively marrying past and present — much like the ethos of the Maison itself. Beauty reigns throughout, of course. The Private Salon, a comfortable top-floor area overlooking New Bond Street, is enhanced by detailed gold leaf accents and a cloud-like fresco with golden sun rays. Sitting amongst this gilded environment, it's quite easy to conceive ideas for a bespoke piece of jewellery or indulge in their signature Joséphine collection, especially the spectacular tiara.
The storied, 240-year history that has defined the Maison maintains relevance today and is carefully incorporated into each piece delicately created by hand in the High Jewelry Workshop above the flagship Place Vendôme boutique. Following an apprenticeship with Aubert, then jeweller to Queen Marie-Antoinette, Marie-Étienne Nitot's very own Chaumet quickly garnered several royal appointments — most notably, with Empress Joséphine Bonaparte. Her free spirit and strength of character continue to inspire collections today. The emblematic signatures of her favourite pear cut and the aigrette shape that made consistent appearances across all of her jewellery are present still, alongside the more ephemeral modern, risk-taking and bold sensibility for which she became known.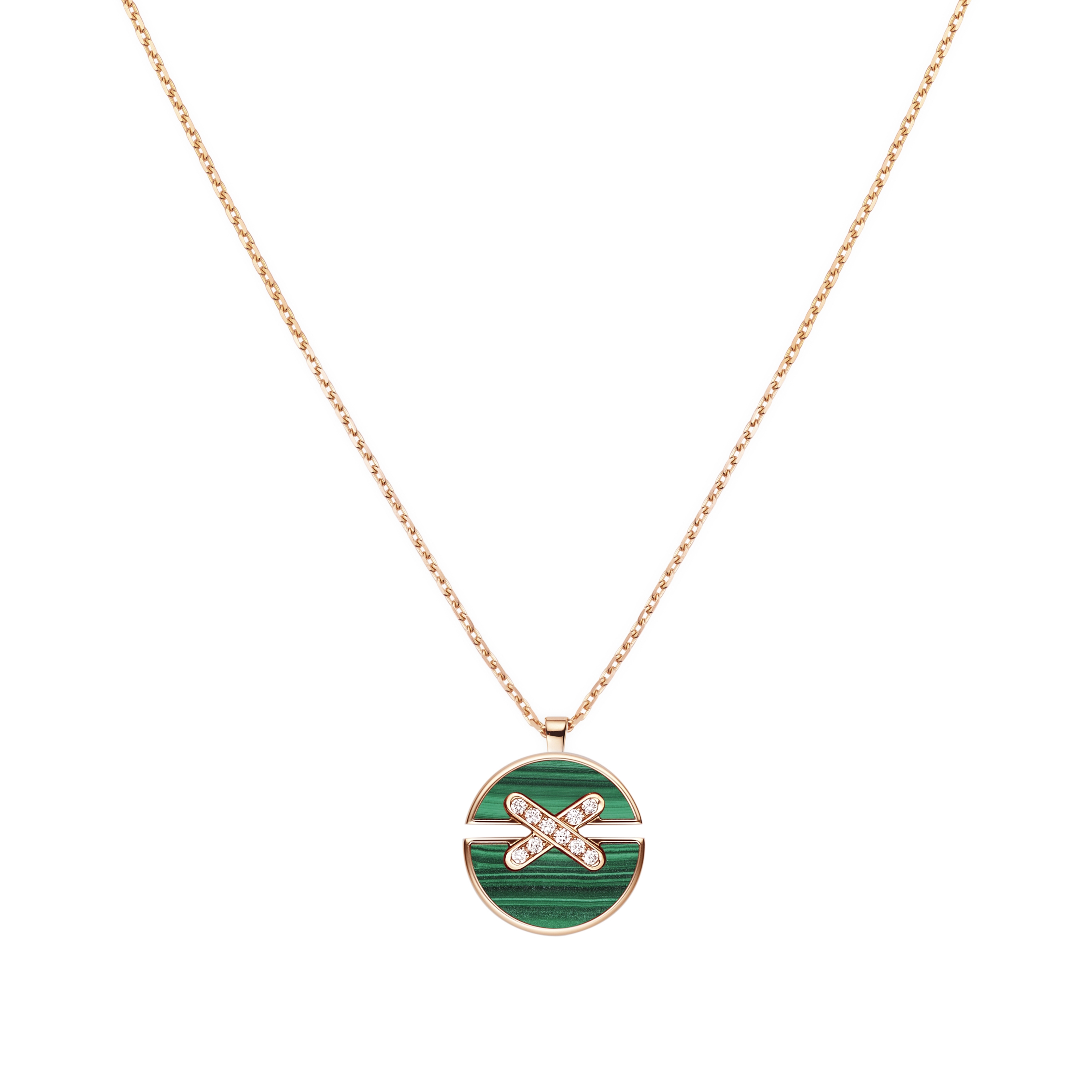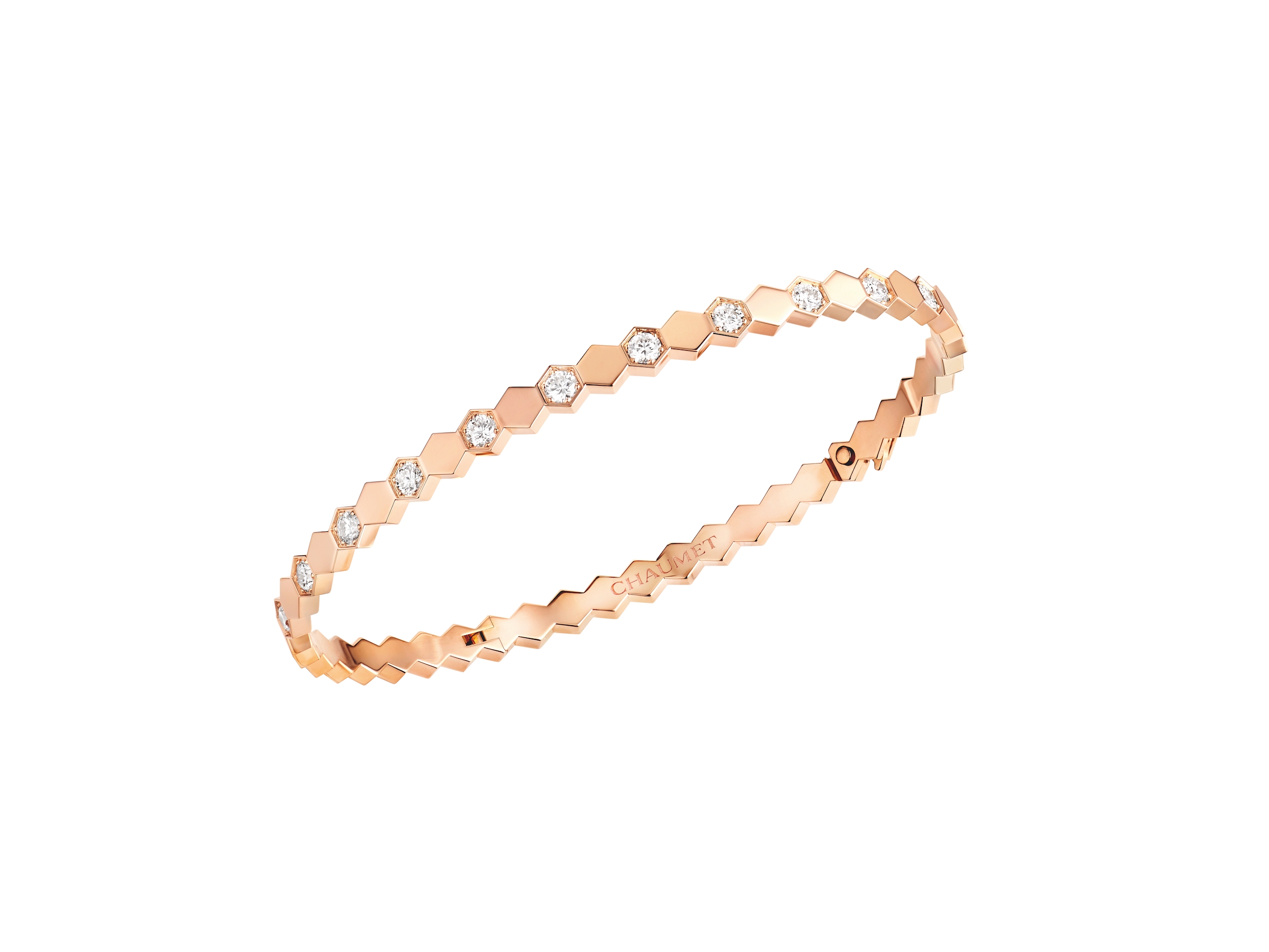 Jeux de Liens Harmony Malachite Pendant | Bee My Love Tennis Bracelet
Especially beloved for their unique tiaras — they have made over 2,000 — many of which are available for try and purchase at the London boutique; the extensive collections now feature modern and wearable styles which incorporate the tiaras signatures. Think the pear-shaped diamonds of the Joséphine Aigrette Impériale Tiara, instead centering a beautiful pavé emerald ring. Also renowned for their mastery of watchmaking, for which they became known in the 19th century, many key collection styles are available on New Bond Street. Customisation options, including convertible straps, invite experimentation.
Whether seeking a bespoke piece of bridal jewellery for the most special day, or a commemorative style for daily wear, the in-house experts at Chaumet will help you discover or craft the perfect piece. In support of our exclusive collaboration, members are invited to book a private appointment at the boutique, 174 New Bond Street — please contact your lifestyle manager for further details.