Forever home to cosy local restaurants, Notting Hill has become a dining destination unto itself over the past several years. A smattering of new openings now accompany well-loved favourites, some of which have been reinvented and reimagined post-pandemic. Whether seeking a relaxed dinner with family or a destination night out, there are a plethora of options.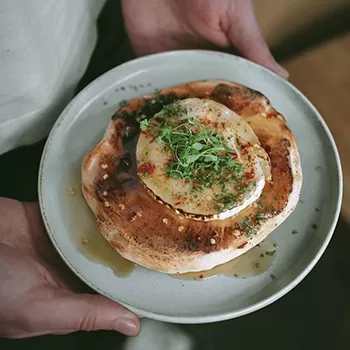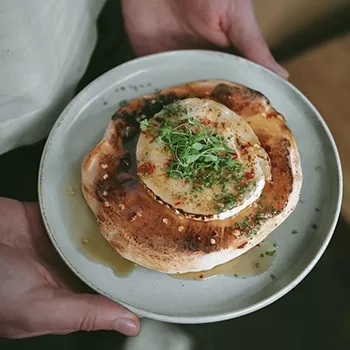 5 Hillgate St, W8 7SP
Kuro Eatery
This unexpectedly brilliant restaurant strikes a minimalist contrast to Notting Hill's pastel shades. It feels a bit like an elevated café – no doubt because it's the latest addition to Kuro Coffee's Hillgate Street empire. Genuinely innovative 'Mediterranean-Japanese' dishes include flatbreads drenched in honey and crowned with a whole soft goat's cheese, crispy-skinned stone bass swimming in beef jus, and a soft nest of chocolate mousse speckled with basil.
Los Mochis
You can't miss Los Mochis. Its lurid mural beckons you to the corner of Farmer Street, promising Day of the Dead-style interiors, Japanese Mexican dishes, and what's probably London's best spicy mezcalita. If you don't go for the full 10-course tasting menu, order crab-stuffed tostaditos (the shells are fried then baked overnight to create the perfect crunch), fistfuls of nose-tickling chicken tacos, and plate after plate of spicy salmon on crispy rice.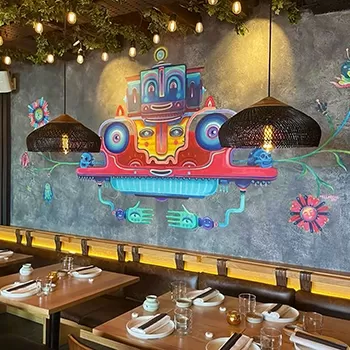 2–4 Farmer St, W8 7SN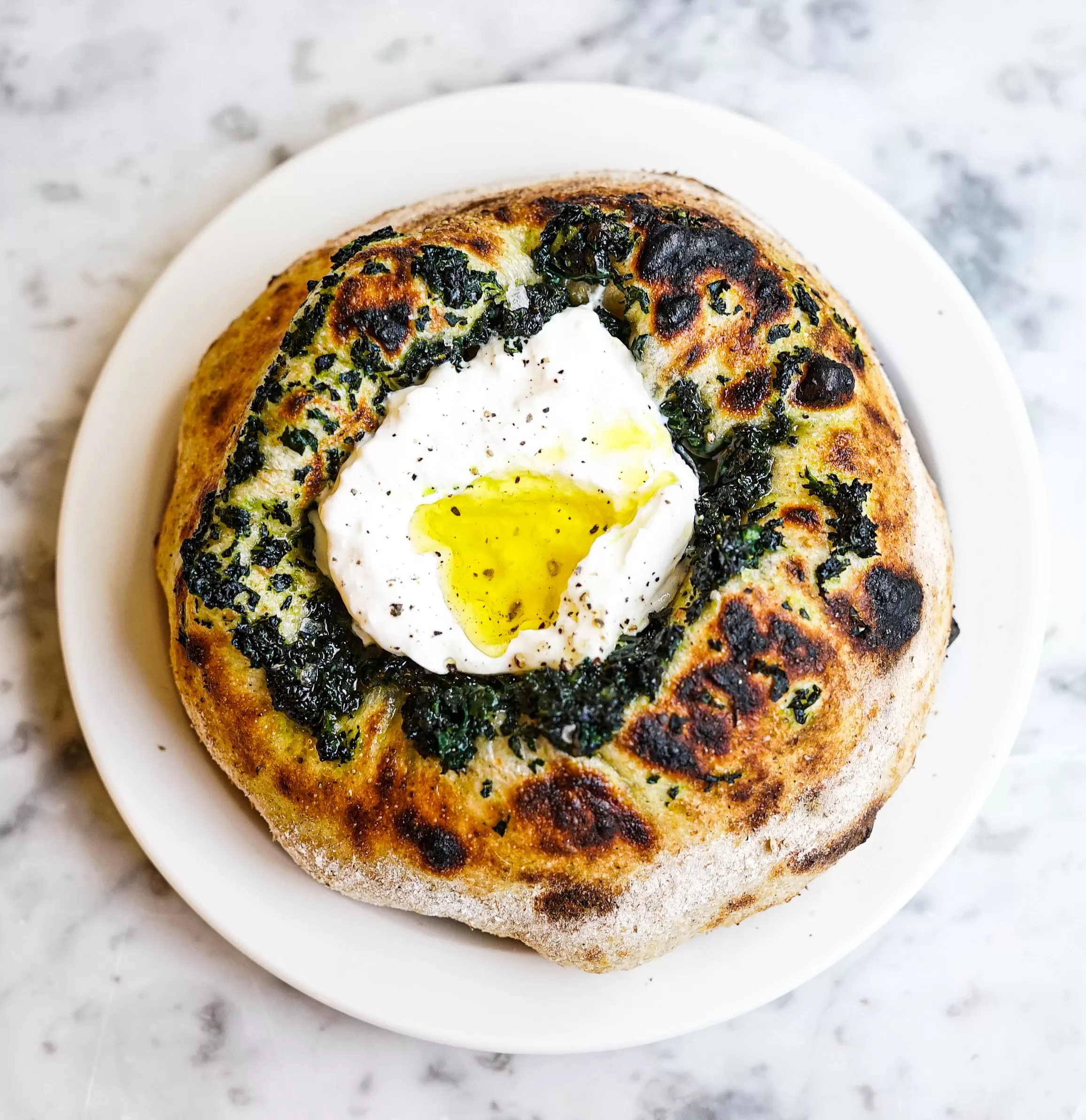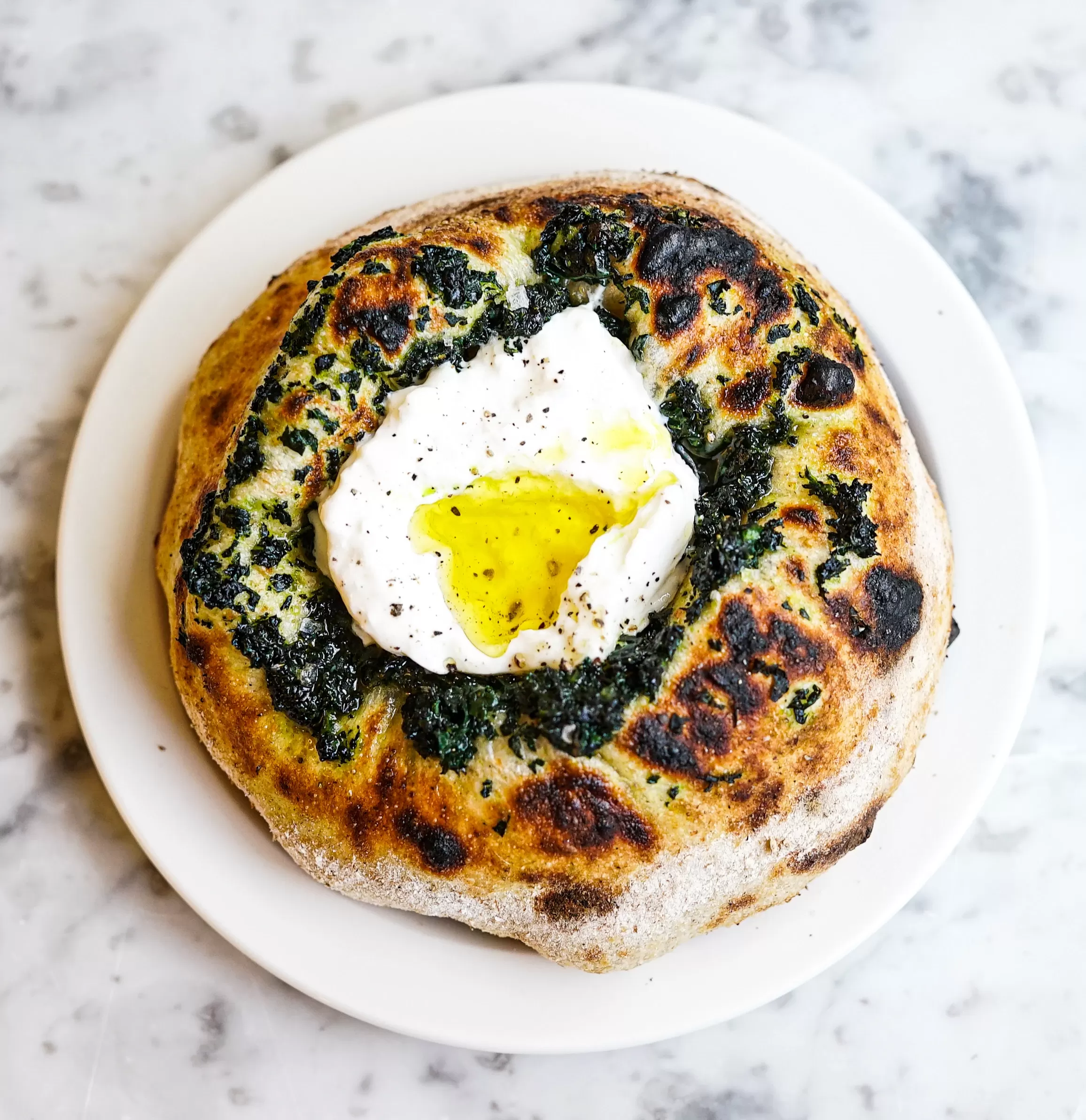 91 Golborne Rd, W10 5NL
Straker's
The first restaurant courtesy of TikTok phenom Thomas Straker, this cosy Goldborne Road haunt dubs itself 'Modern European' – ultimately a code phrase for 'food you want to eat right now.' An atmosphere reflective of the proprietor's provenance is both lively and fun, with a more varied crowd than one might expect; Straker also worked in several Michelin-starred kitchens before ascending to social media fame. Food-wise, the menu changes regularly; don't miss whatever flatbread is on offer or the homemade ice cream and doughnuts for dessert.
Dorian
Courtesy of the founder of Notting Hill Fish + Meat and the Supermarket of Dreams, Dorian is a bit off the beaten path and lives up to its declaration of being a destination for locals. Framed by soft leather banquette seating, it's the type of restaurant that calls for lingering – over carafes of wine curated by Noble Rot, late into the candlelit night. The menu is simple yet considered; several small plates suggest convivial shared dining. A table at Dorian is quite coveted, so booking ahead is vital to avoid disappointment.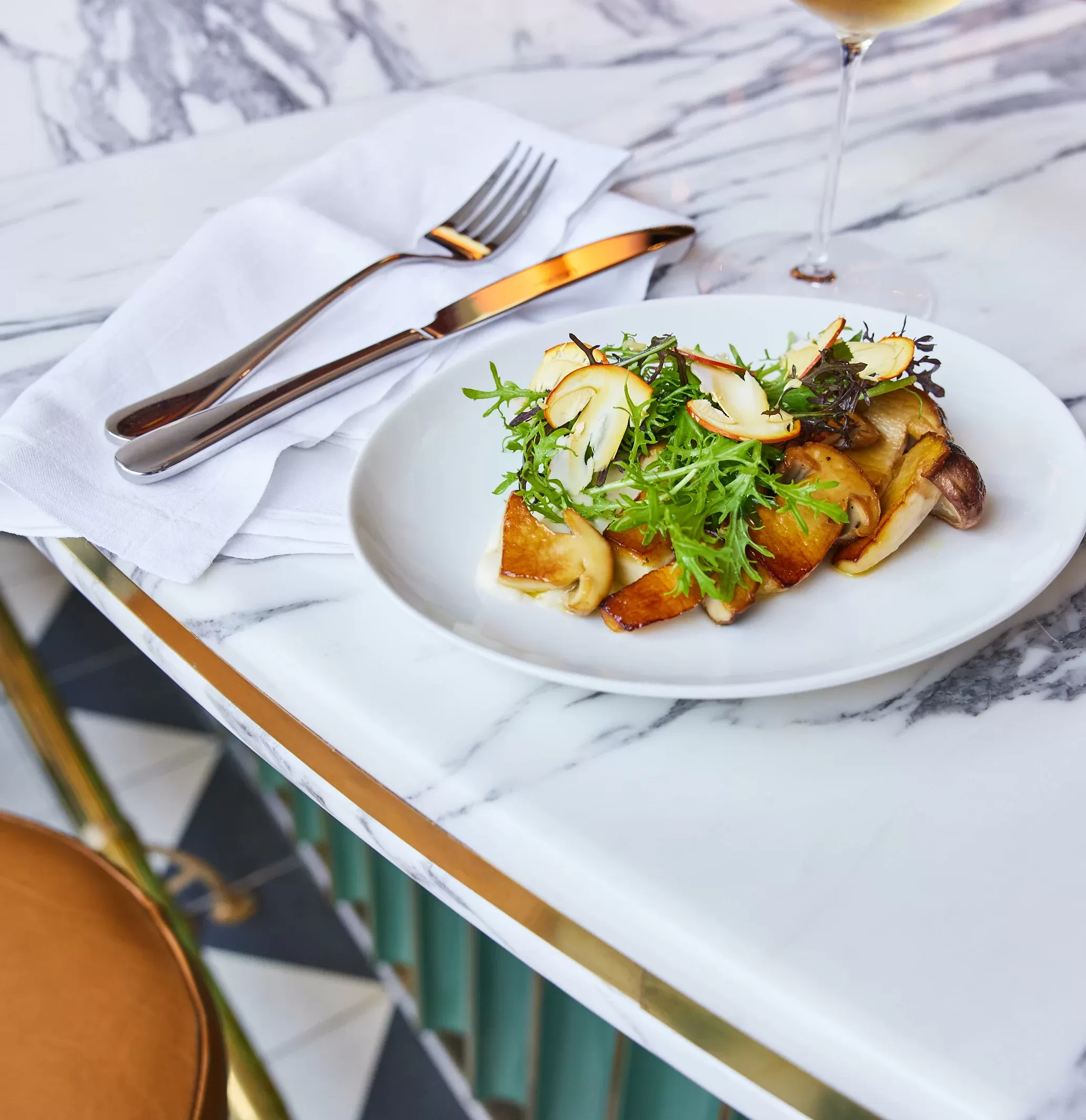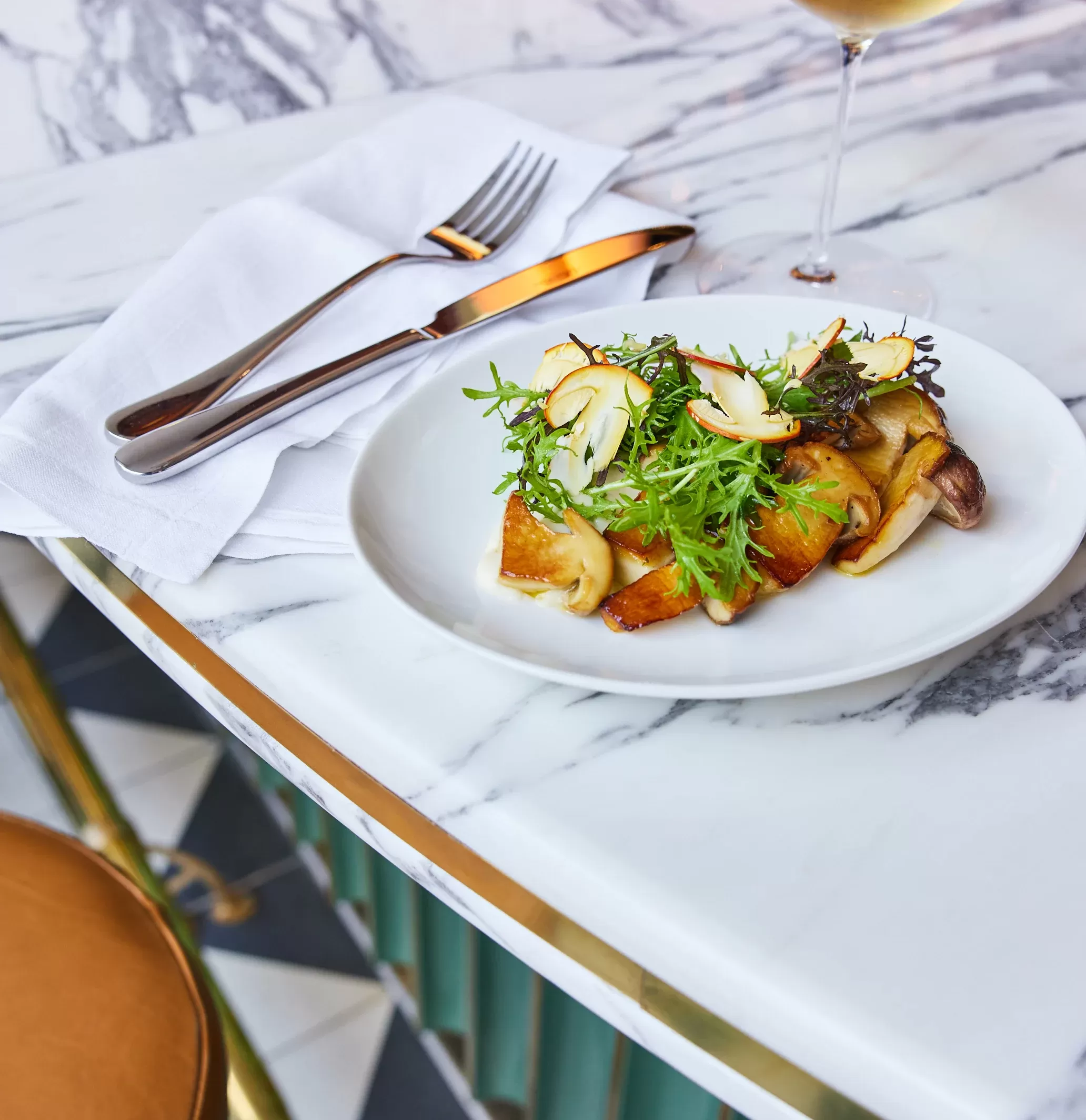 105, 107 Talbot Rd, W11 2AT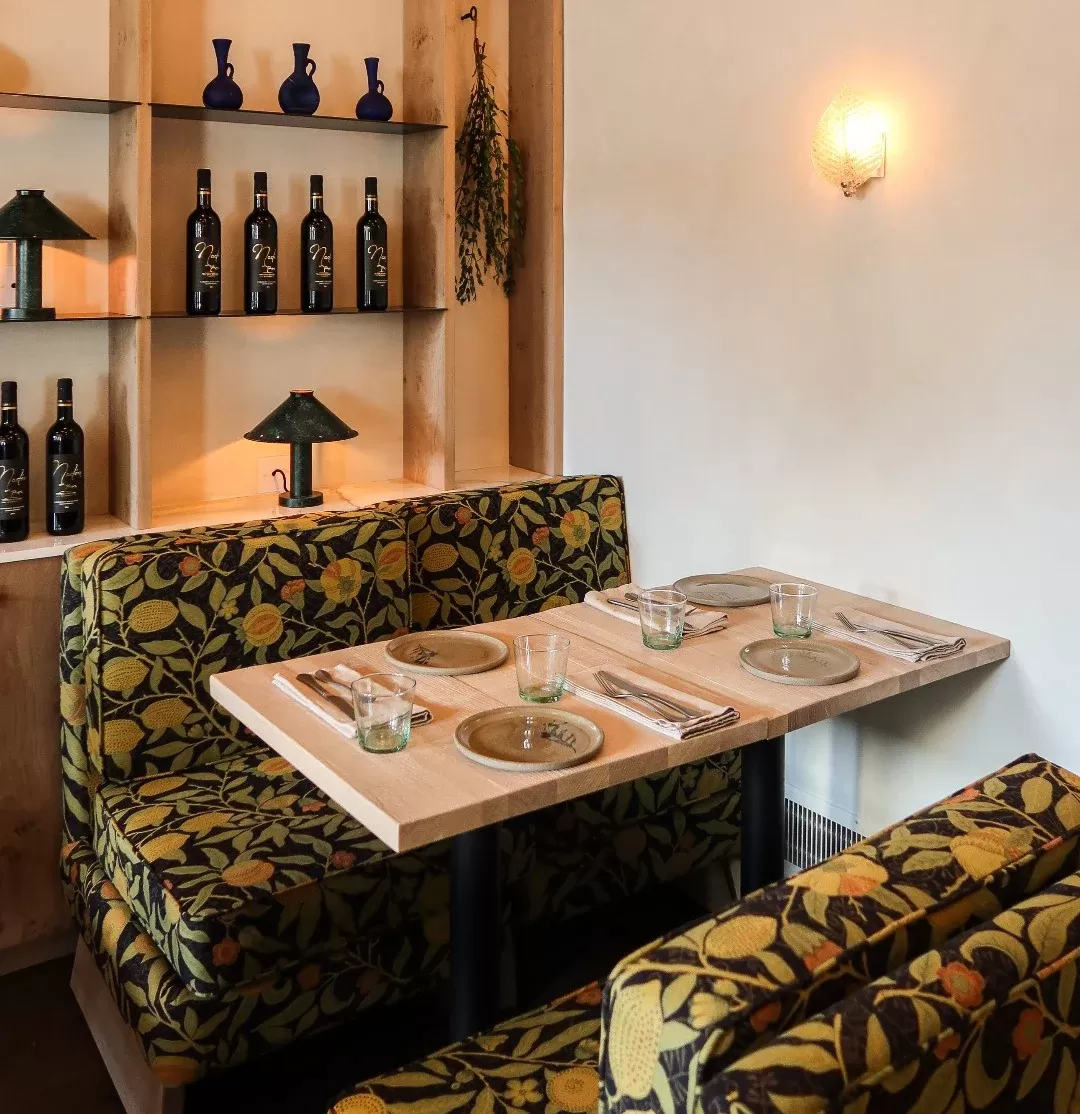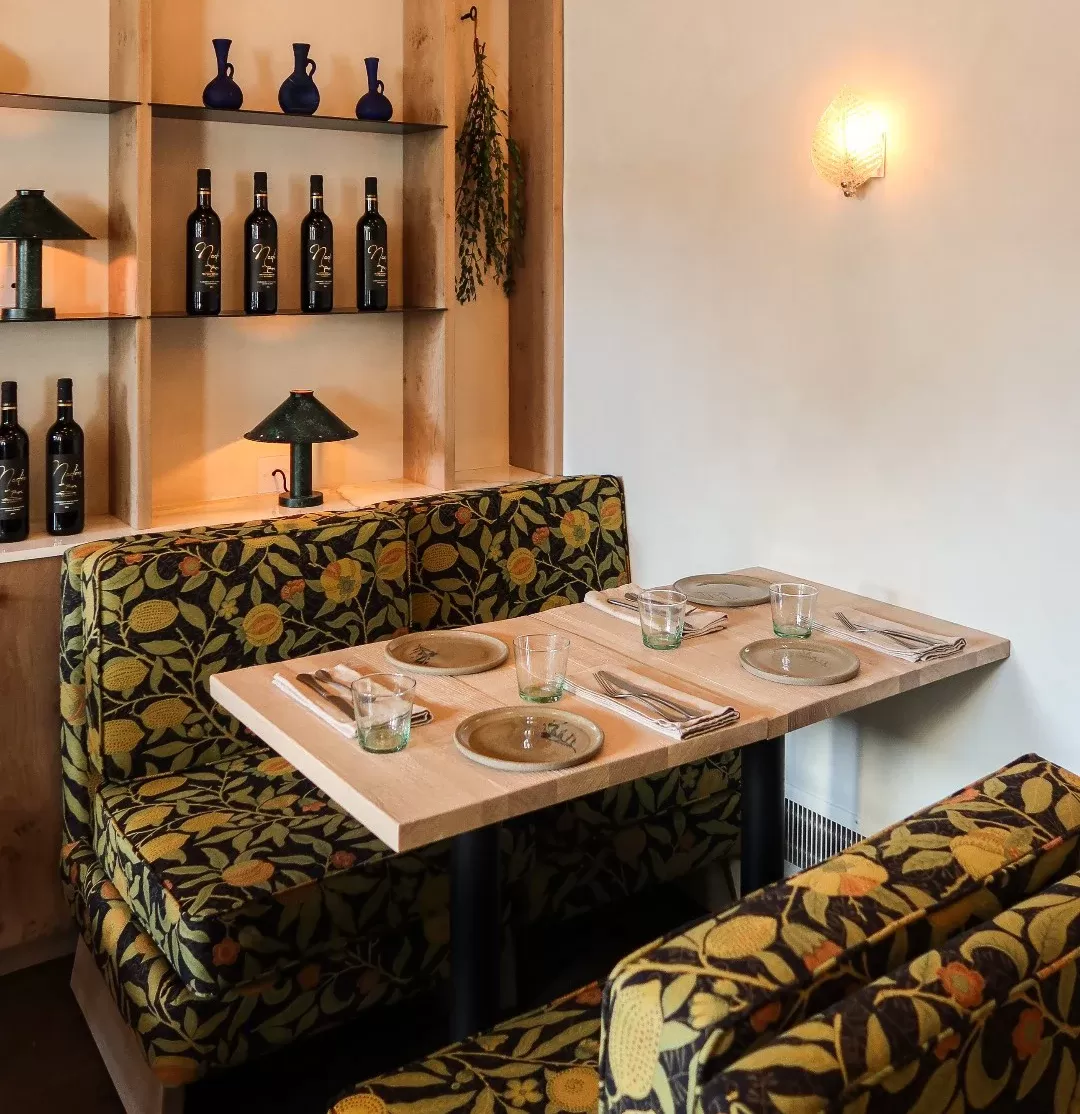 27 Uxbridge St, W8 7TQ
Akub
Palestinian restaurant Akub brings the diverse traditional flavours of the Middle East to west London. French Palestinian chef Fadi Kattan's cosy restaurant utilises local produce and meat with Palestinian spices and grains for a delicious menu that encourages sharing. The drinks menu incorporates a taste of the Middle East, too – this is the perfect opportunity to discover arak, a spirit made from the coco palm, and regional wines. Don't miss the puddings: featuring ingredients like tahini, cardamom and pistachio, they offer a decadent finish to a lovely meal.
Belvedere
Originally a 17th-century ballroom that, over the centuries, played host to the likes of Charles Dickens, the Belvedere reopened last summer with a revamp courtesy of the Burger & Lobster cofounders. Located within Holland Park (not technically Notting Hill, but close enough), the Italian restaurant serves a diverse menu with broad appeal. Amongst the park's leafy environs, the restaurant interiors are lush and cosy – imagine terracotta tones and greenery inspired by Tuscany. Make the most of the verdant expanse and dine on the balcony during warmer months.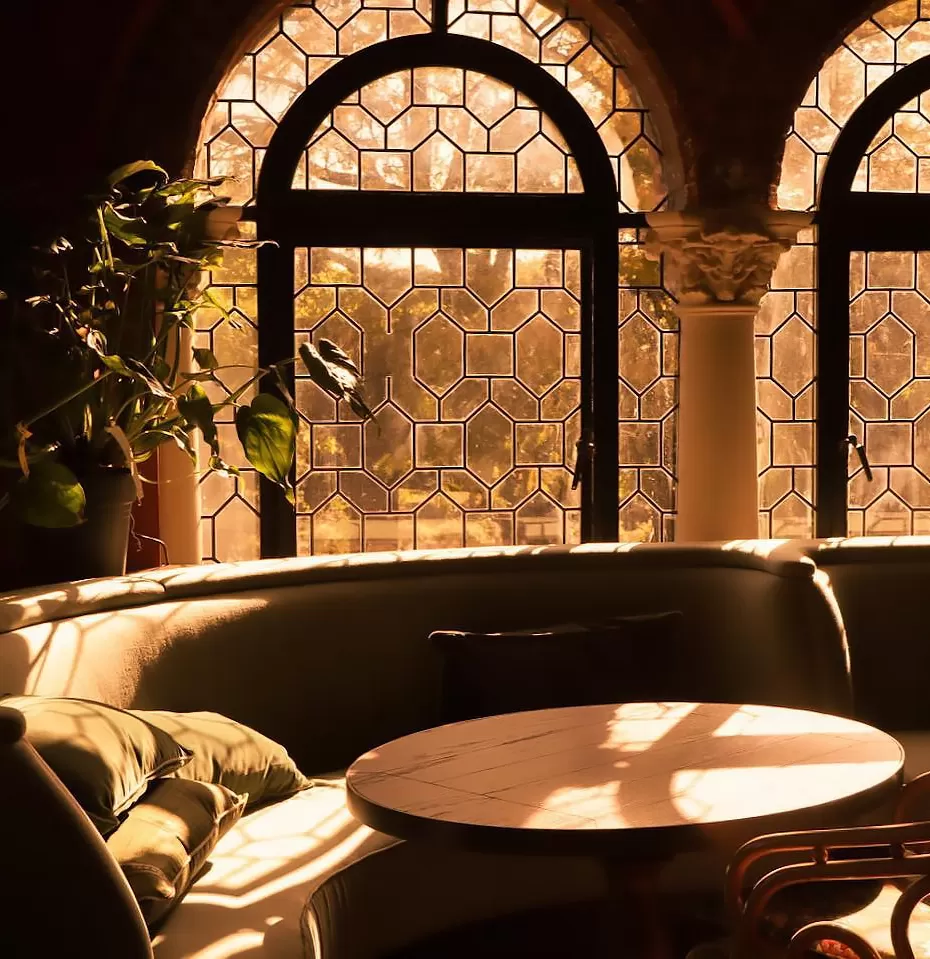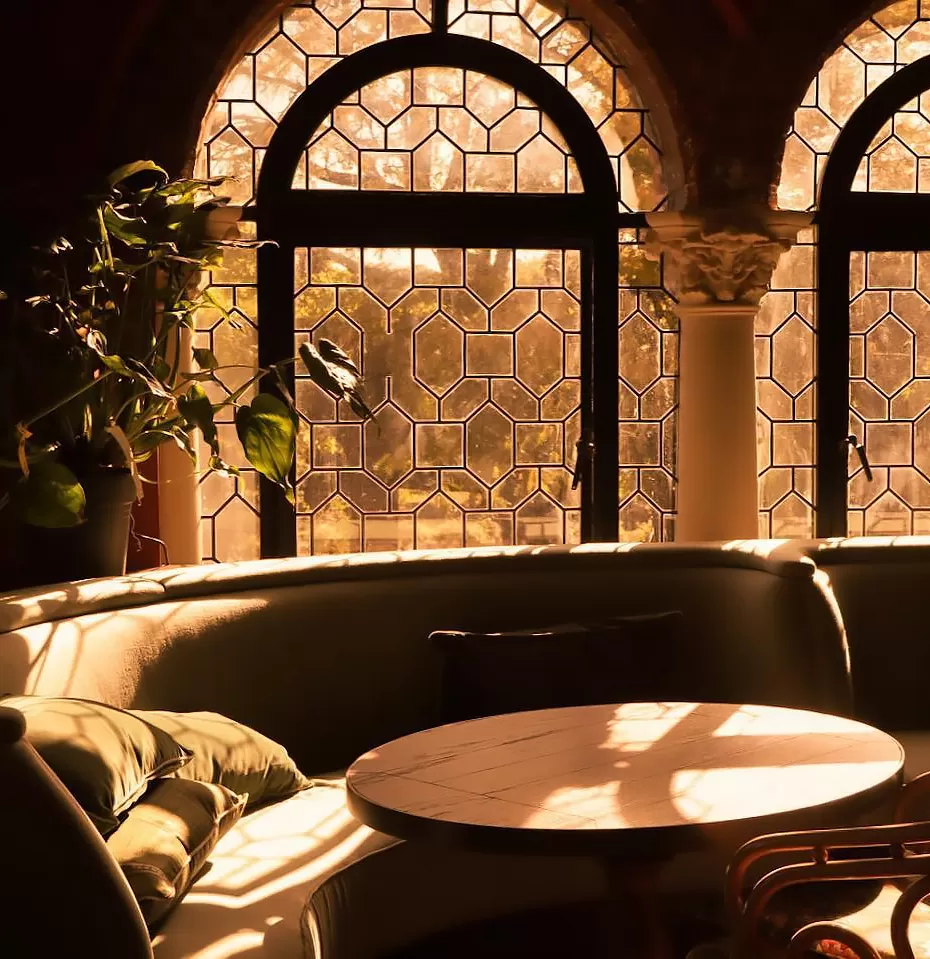 Holland Park, Abbotsbury Rd, W8 6LU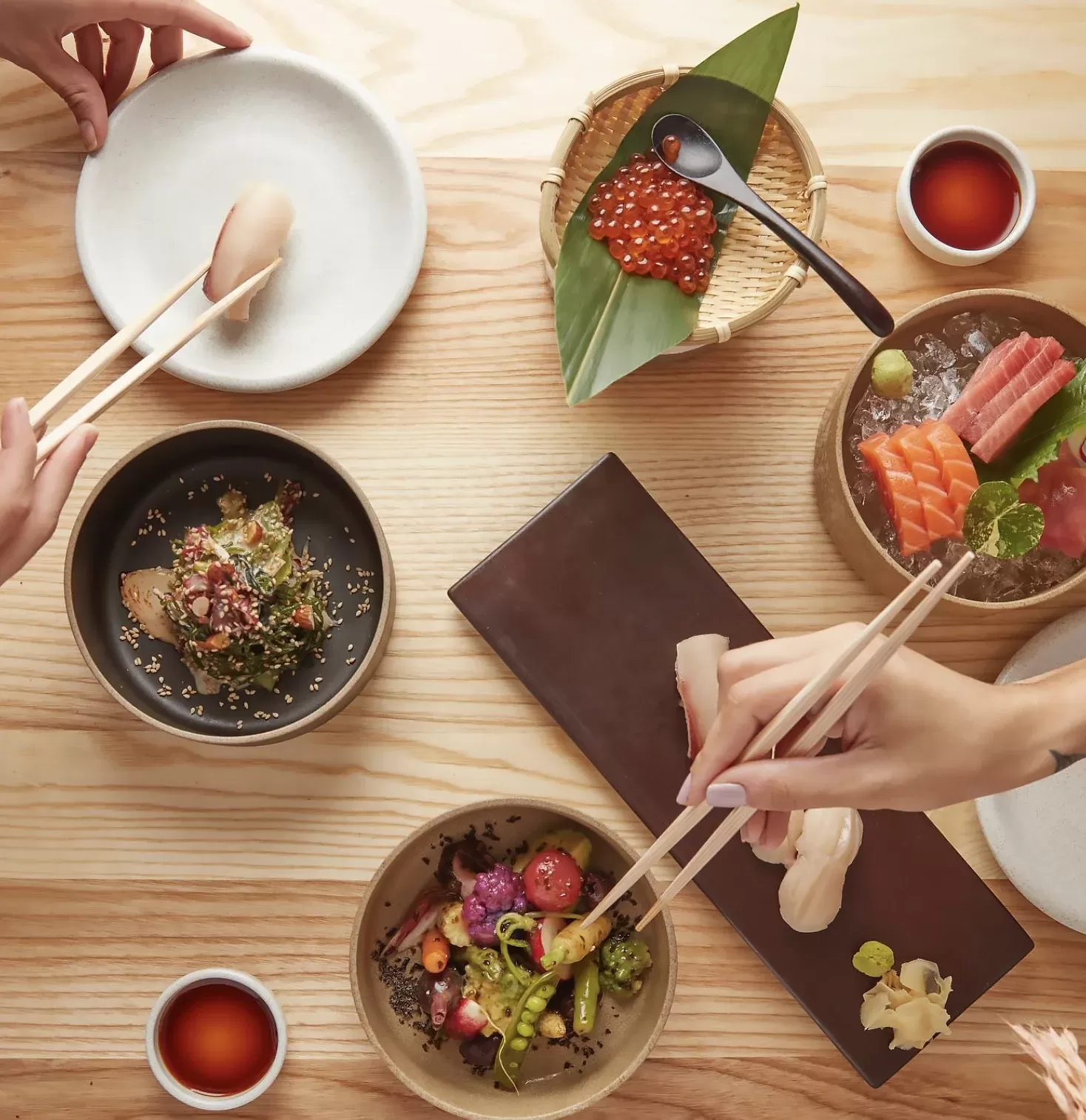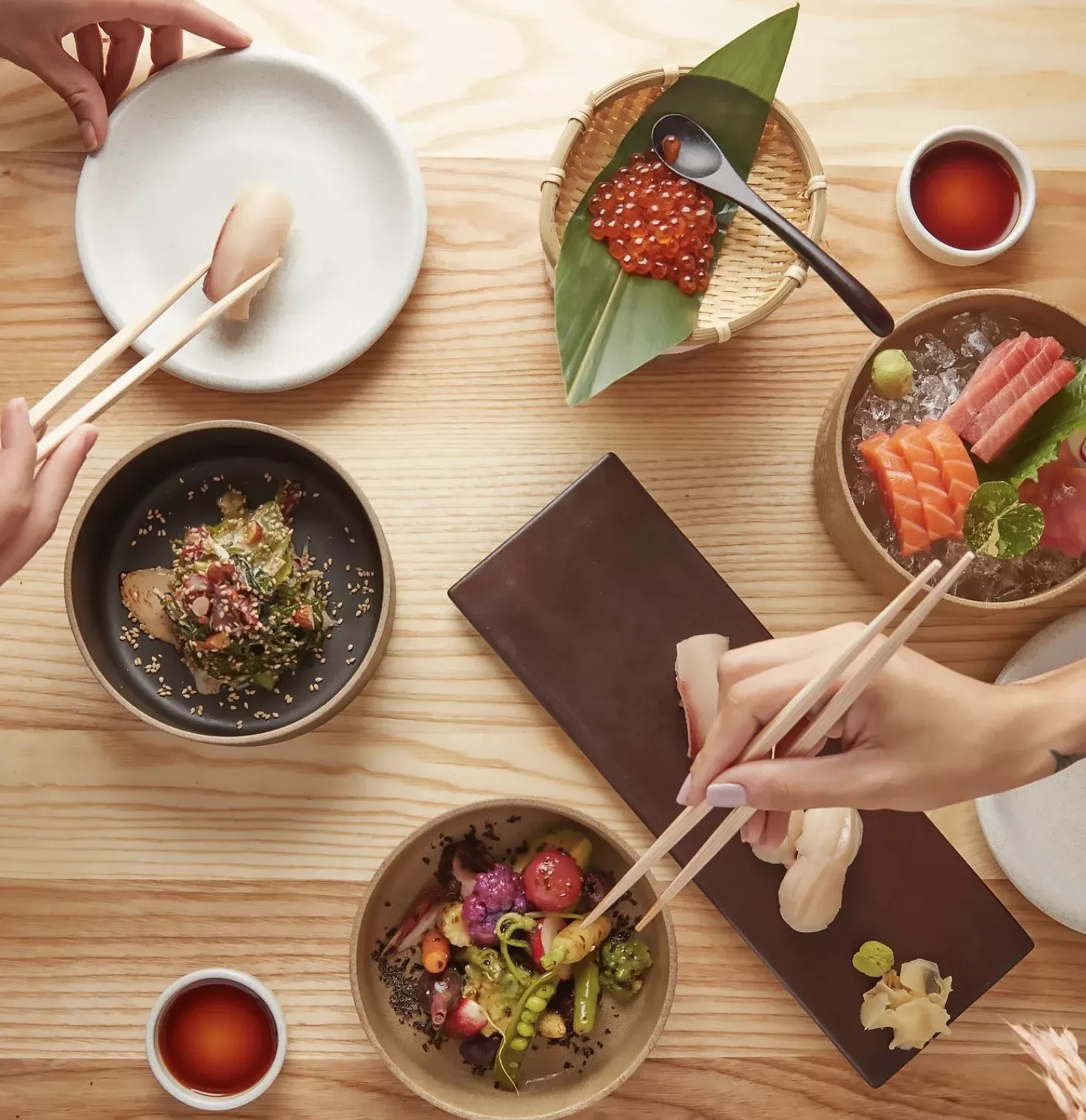 157 Westbourne Grove, W11 2RS
Sumi
Courtesy of sushi god Endo Kazutoshi, this casual restaurant features incredible sushi. The minimalist interiors still manage to create a great atmosphere, with friendly staff and great music. Known for their temaki – hand rolls – which are as fresh and delicious as their reputation dictates, the rest of the menu is just as enjoyable. Everything is so full of flavour, from the nigiri and sashimi to the main dishes. Each of the sauces is made in house, and you can tell – don't miss dessert, either, particularly the weightless matcha mille feuille.
Gold
Look past the statement painted eye mural, and Portobello's Gold gives way to a leafy environment that is almost transportive. Much of the rotating seasonal menu is cooked over an open fire and features modern European favourites with a bit of a twist; there's something to appeal to all palettes and dietary restrictions. One of few venues in the area open past 11pm, the bar scene is busy and buzzing as well. Cocktails incorporate more fruit and herbs than typically found – we especially love the rich, unexpected flavours of the Banana Old Fashioned.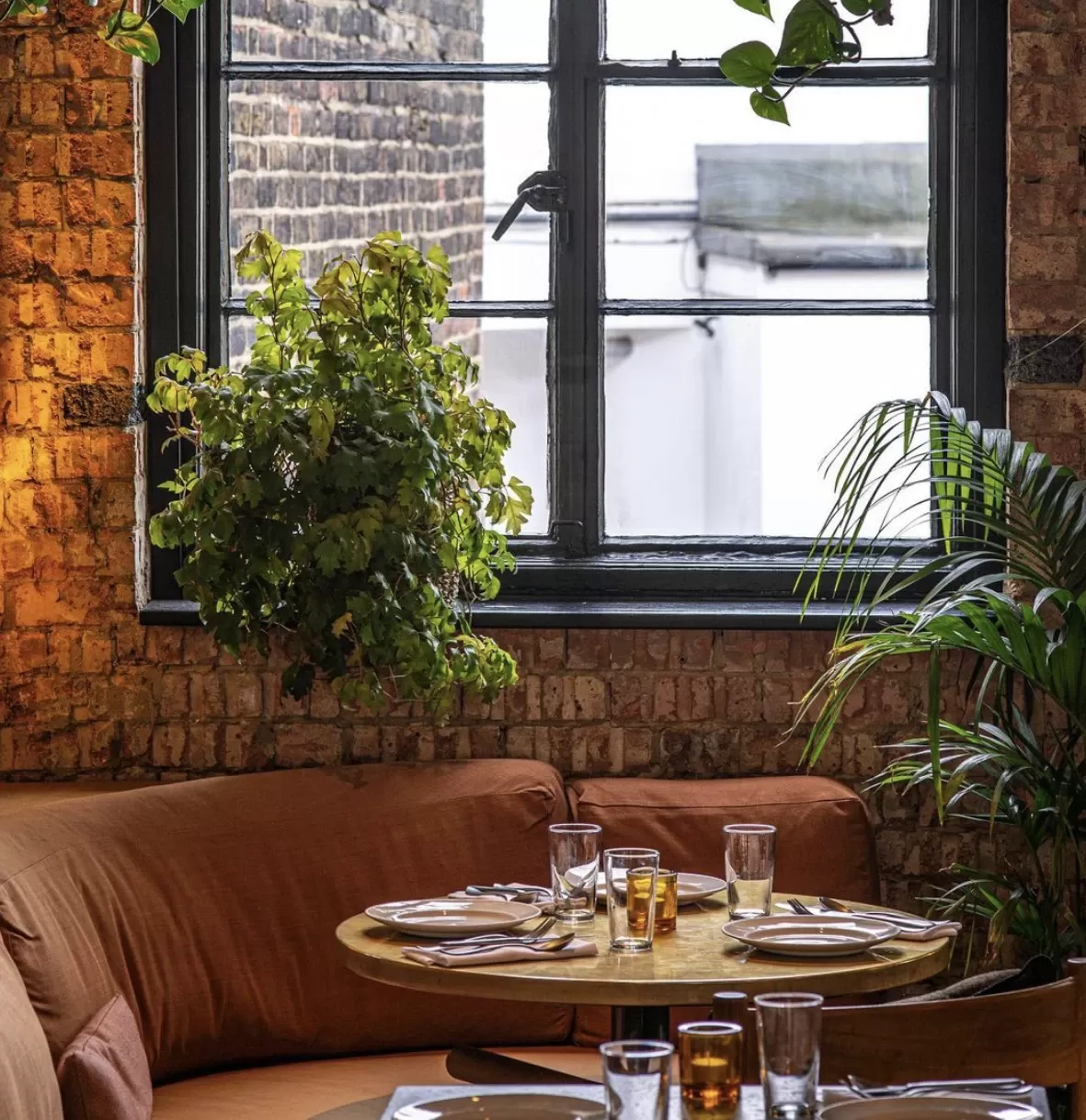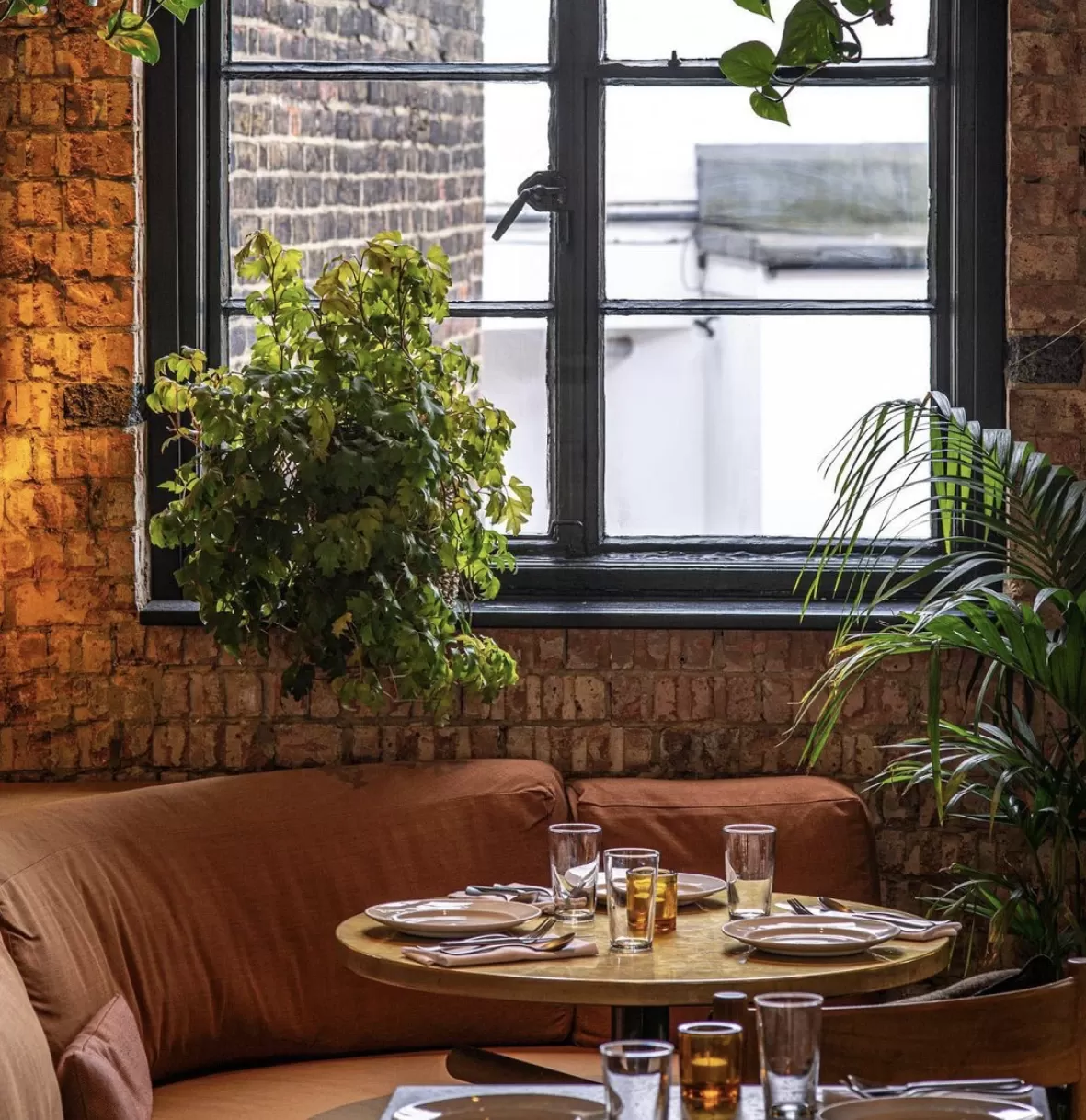 95–97 Portobello Rd, W11 2QB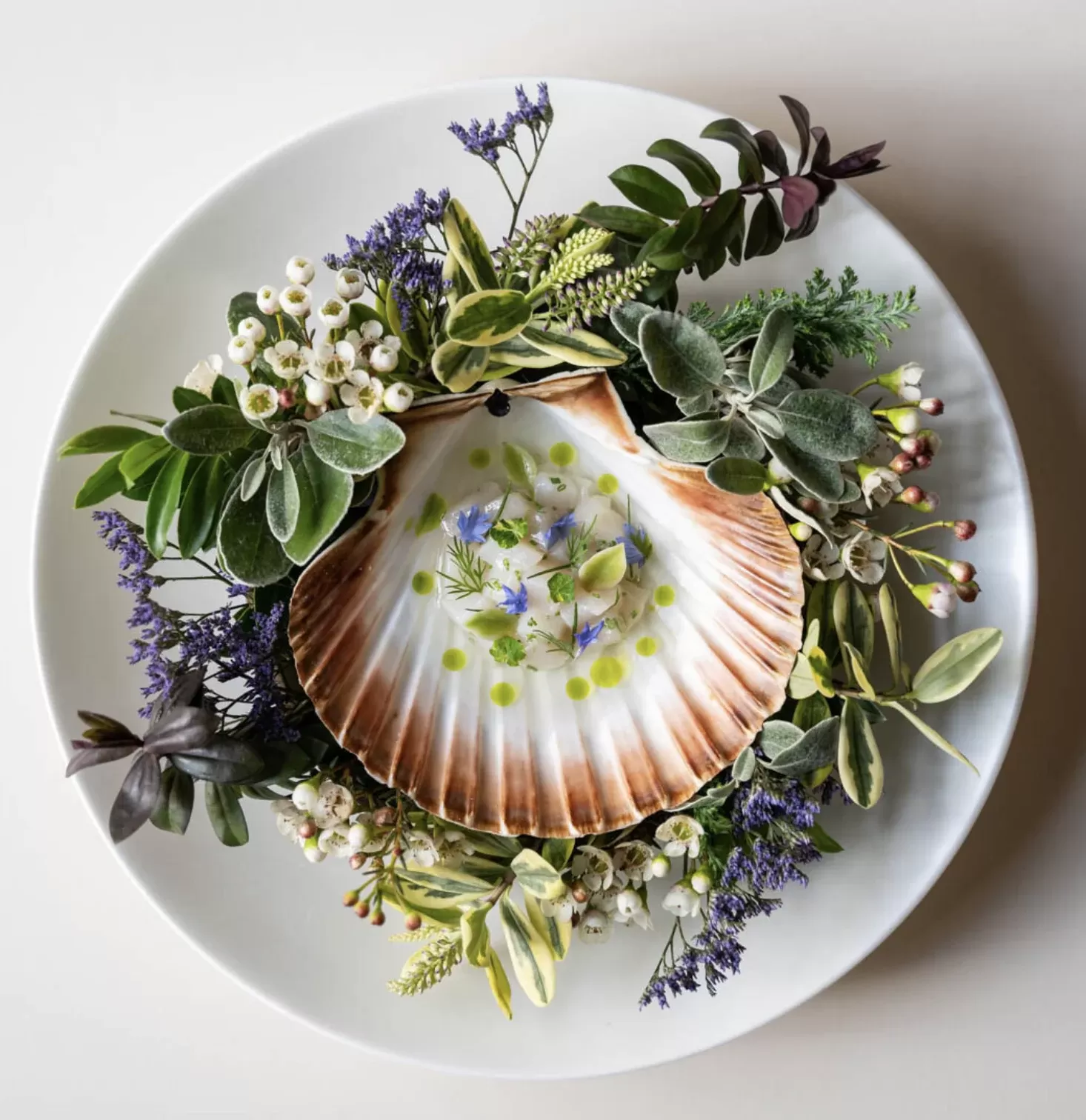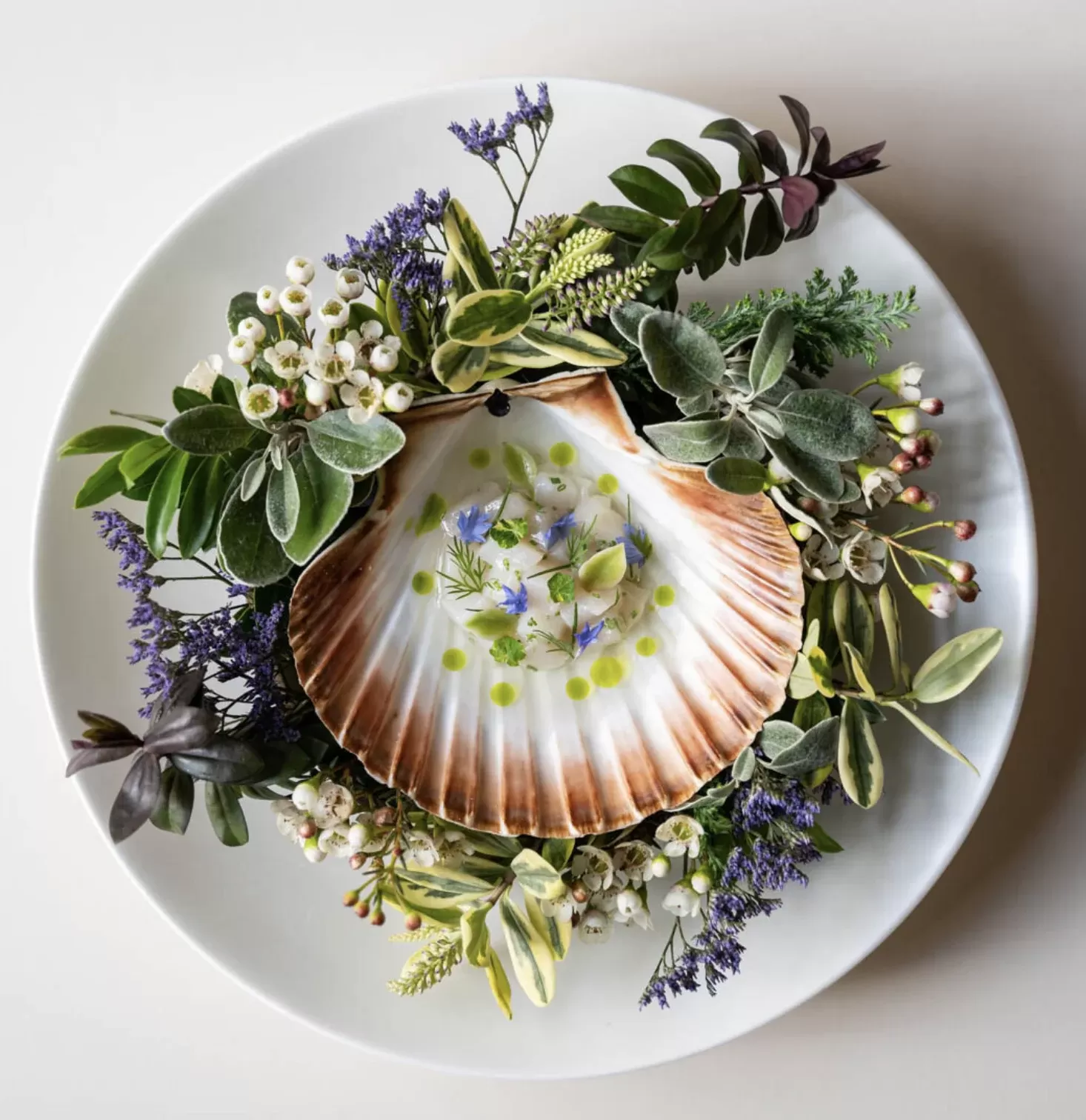 92 Kensington Park Rd, W11 2PN
Core by Clare Smyth
Rare recipient of three Michelin stars, this elegant restaurant, courtesy of the World's Best Female Chef 2018, Clare Smyth, spotlights modern tasting menus. Utilising sustainable British ingredients, the French-influenced cuisine clearly integrates Smyth's passion for nature. Refined and beautifully presented, a meal here is a journey facilitated by exceptionally (but not overbearing) attentive service set against a streamlined dining room.
Orasay
Blurring the lines between destination and neighbourhood restaurant, Jackson Boxer's Orasay has reinvented itself a few times whilst staying within the ethos of being a friendly seafood restaurant. Open for both lunch and dinner – and, taking a cue from popular New York establishments, an oyster happy hour preludes the evening – the sophisticated-sounding menu is rife with familiar elements. Our pick is the fried haddock sandwich, served at lunch; a fancy fish filet perfectly done, we guarantee you'll think about it long post-visit.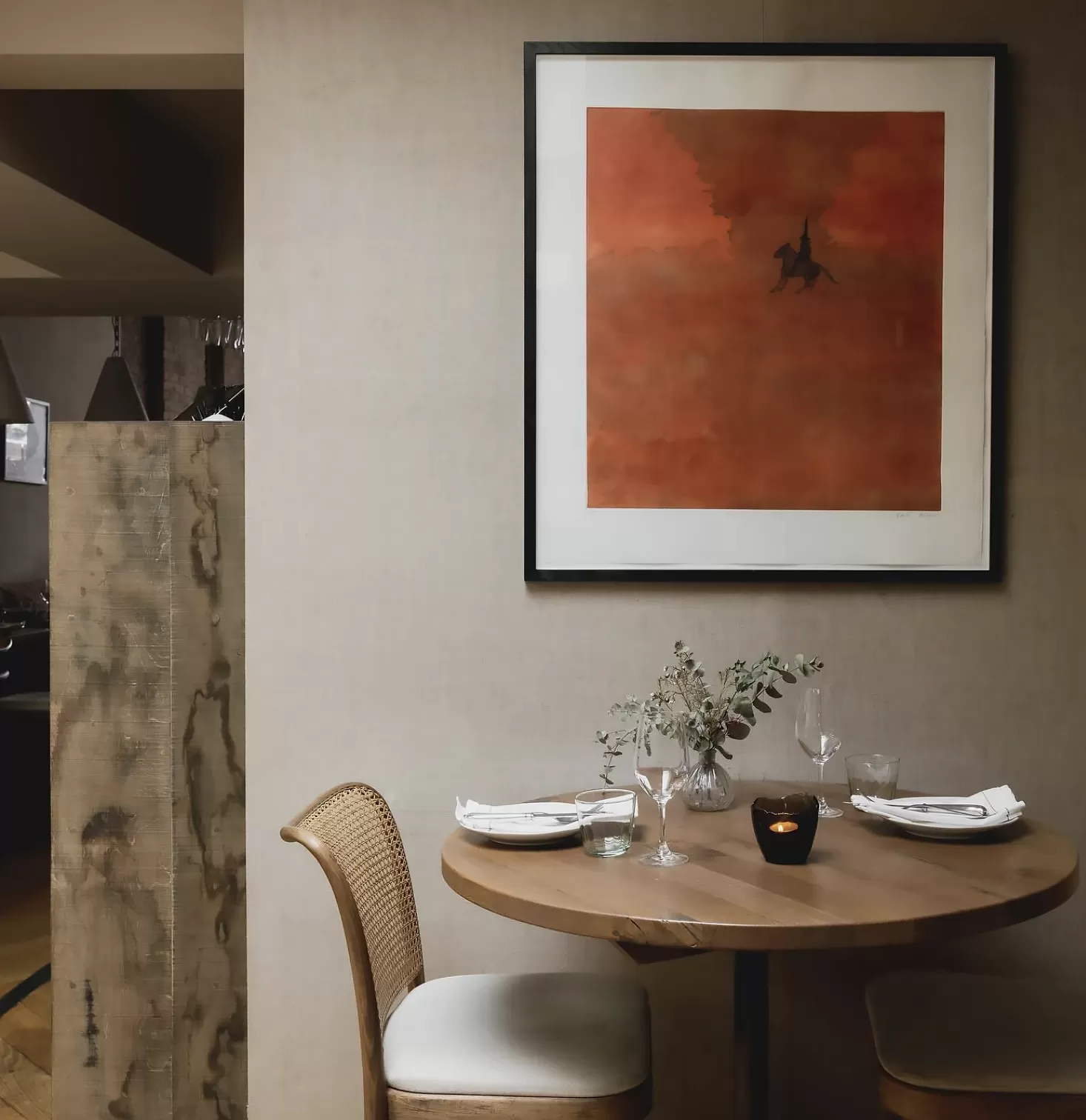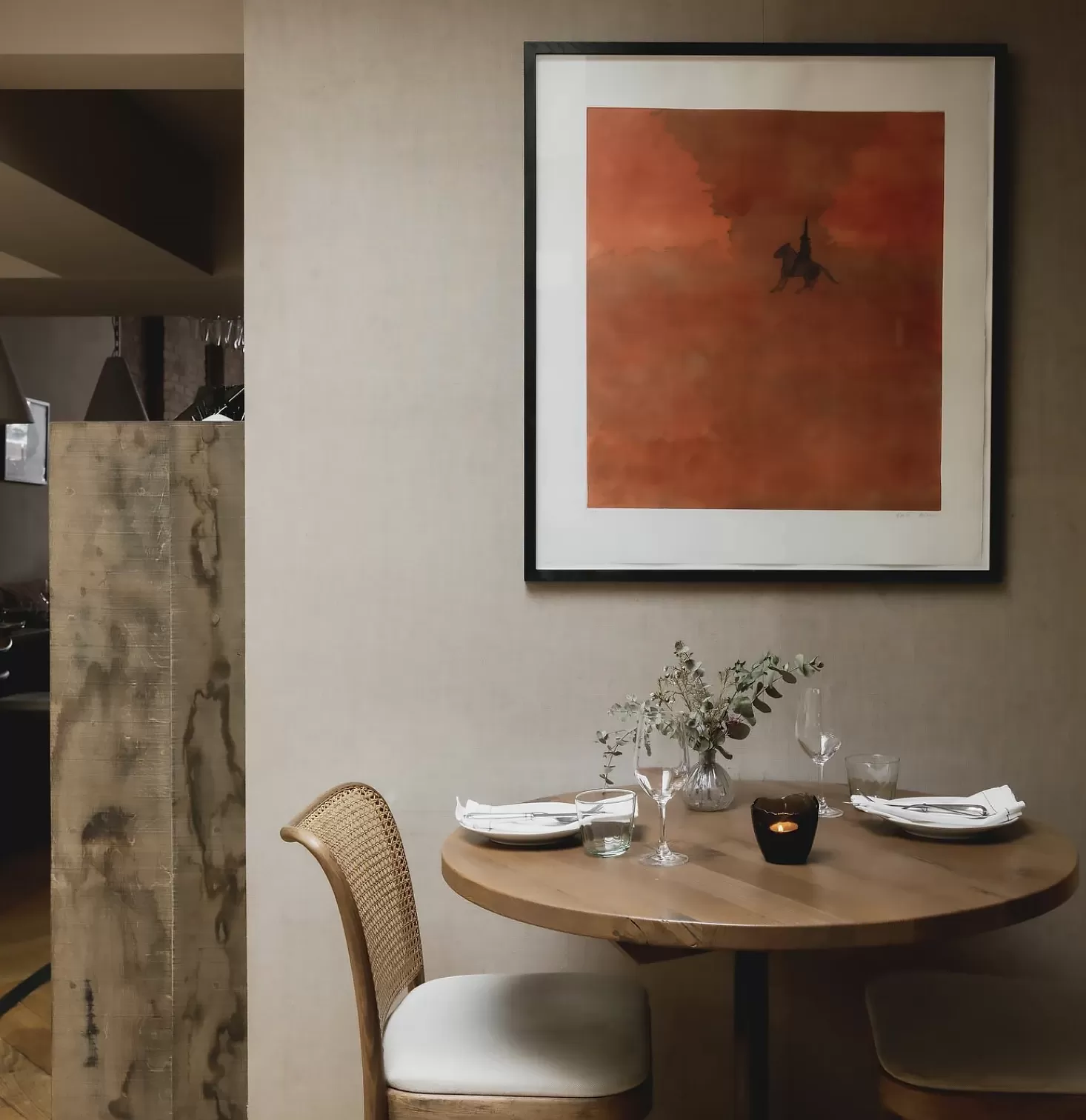 31 Kensington Park Rd, W11 2EU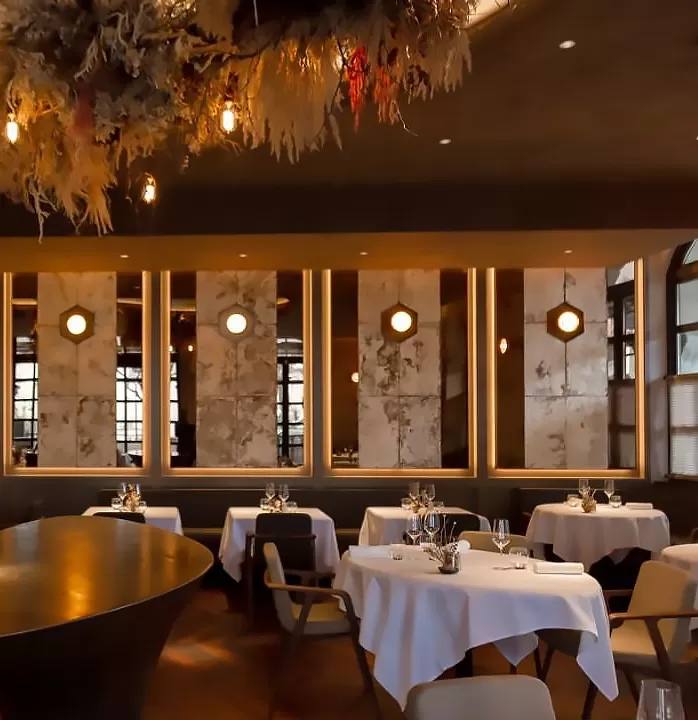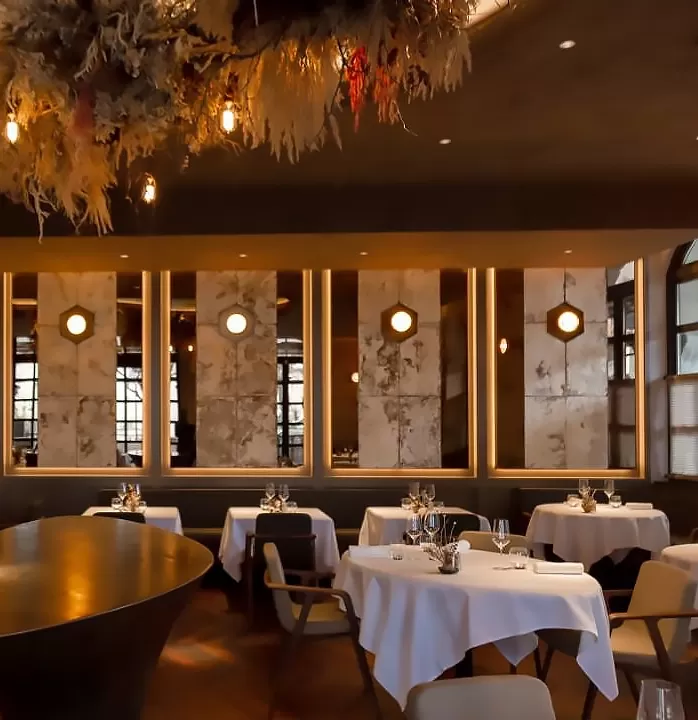 127 Ledbury Rd, W11 2AQ
The Ledbury
Having received a glamorous facelift during lockdown, The Ledbury is back with its signature tasting menus. Nature-inspired artful presentations define each course, each of which features seasonality at the forefront. Known for innovation, each dish has a bit of an unexpected twist. More relaxed than many other fine dining restaurants – there is no dress code – the convivial atmosphere makes for an enjoyable, yet still elevated, dinner with friends or family.
Caractère
French-focussed but with an Italian twist, Caractère sits on an unexpected and quiet corner a bit away from the primary hustle of the neighbourhood. Having defined itself as 'casual and contemporary', the restaurant is just that. Forward features such as a choose-your-own tasting menu lend an interactive feel to the experience that makes it feel a bit fresher and younger than its counterparts. The menu categories are defined by flavour intensity; make sure to include dessert, aka 'Greedy', as each is spectacular.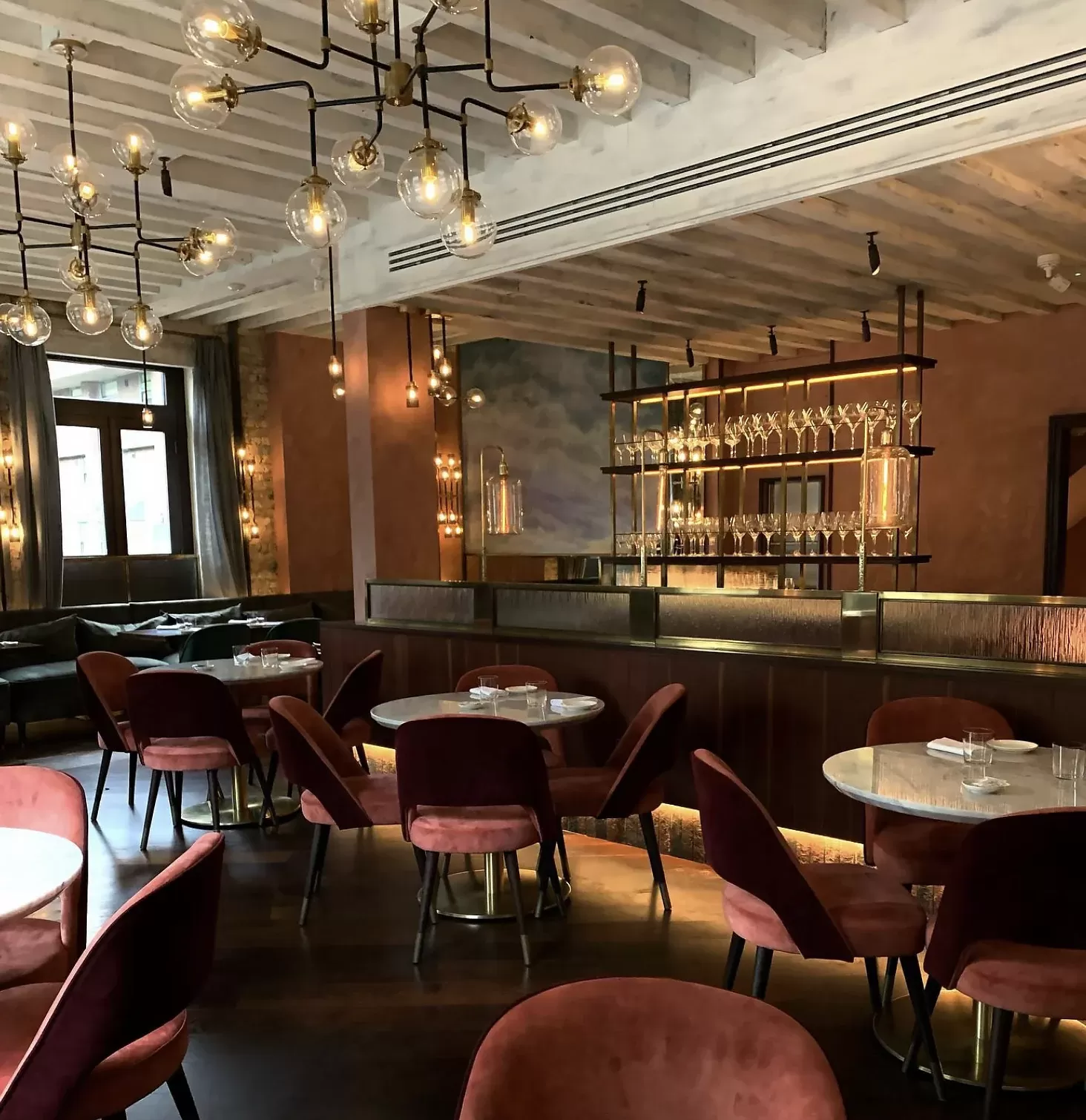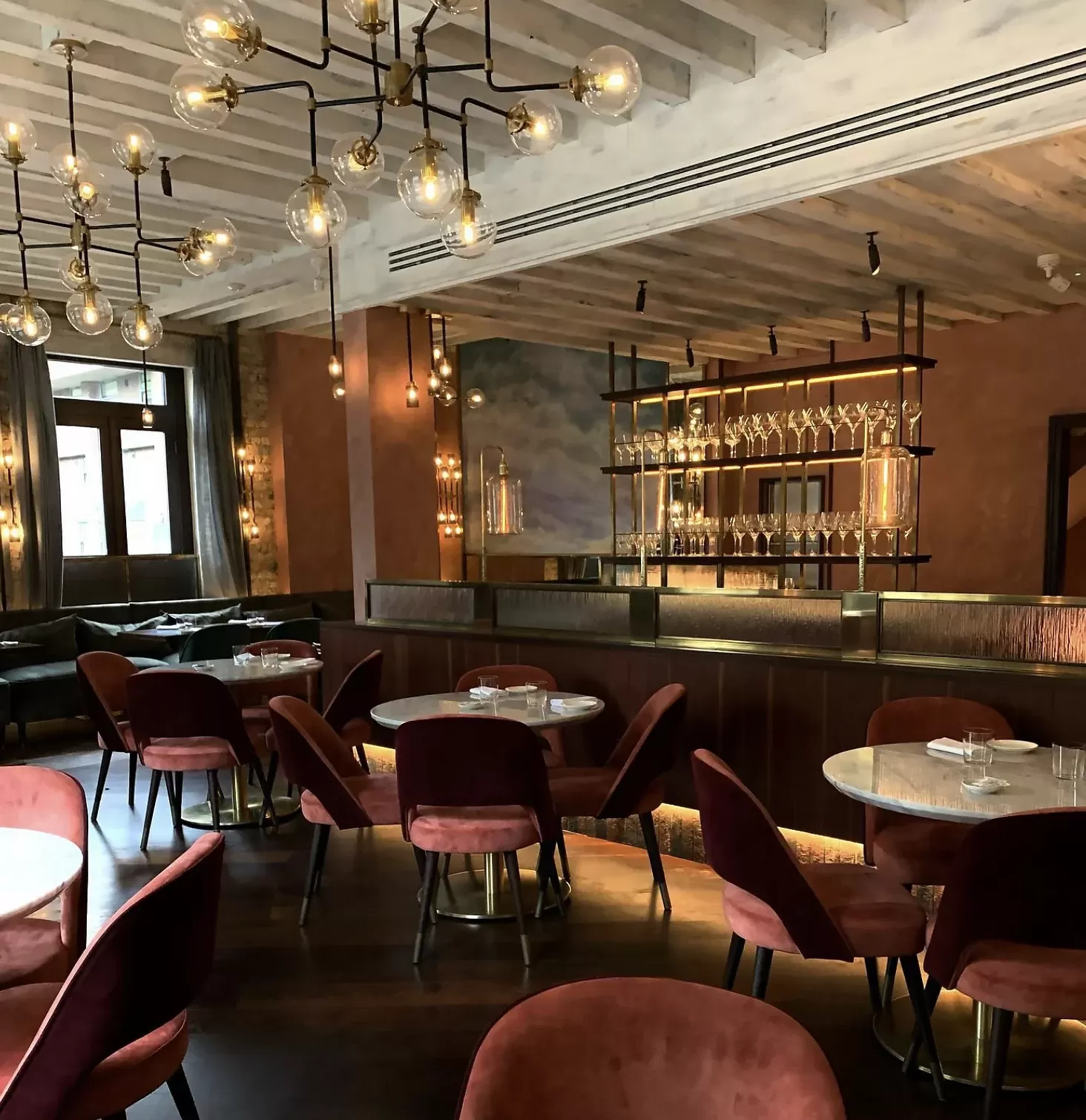 209 Westbourne Park Rd, W11 1EA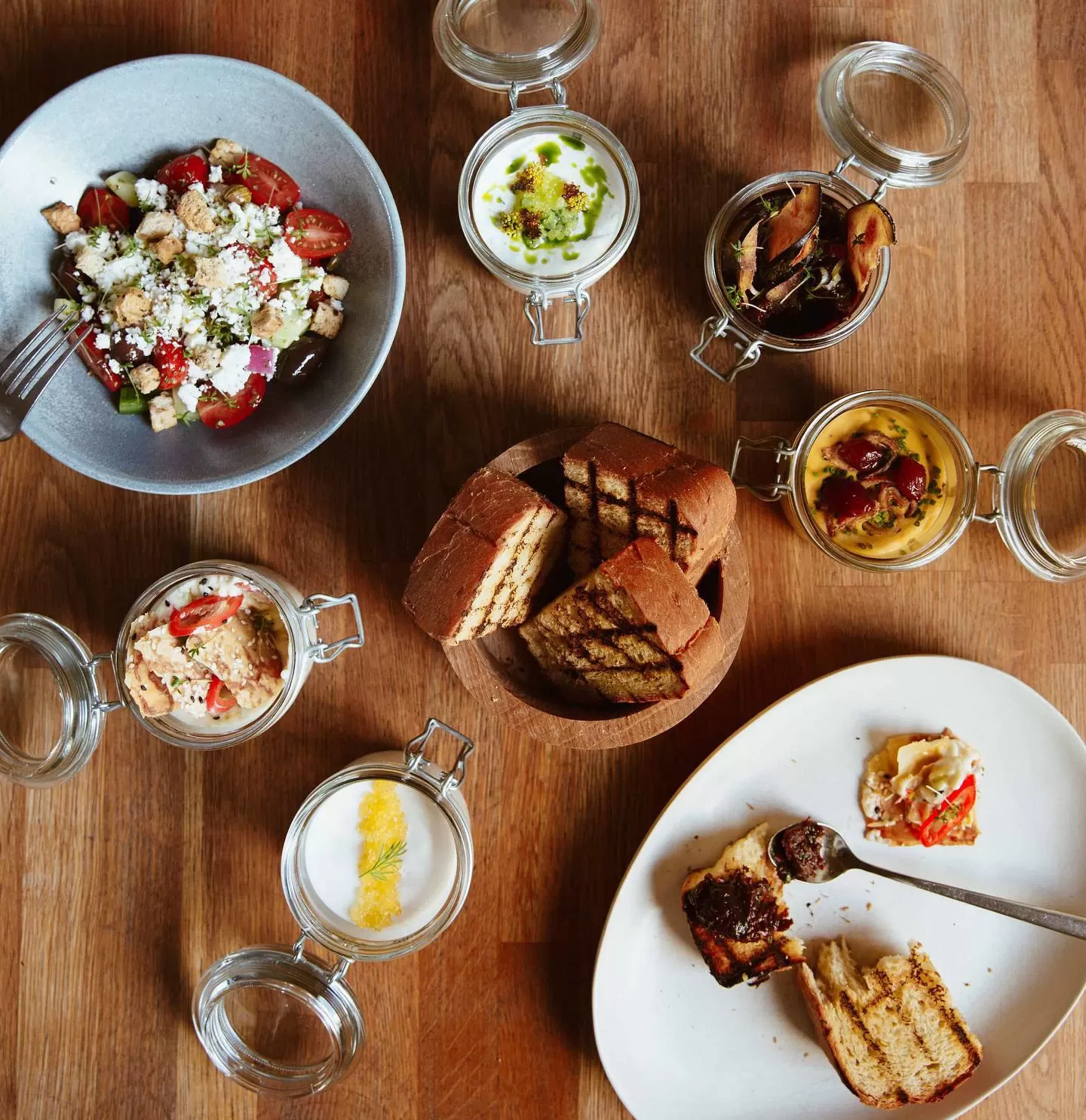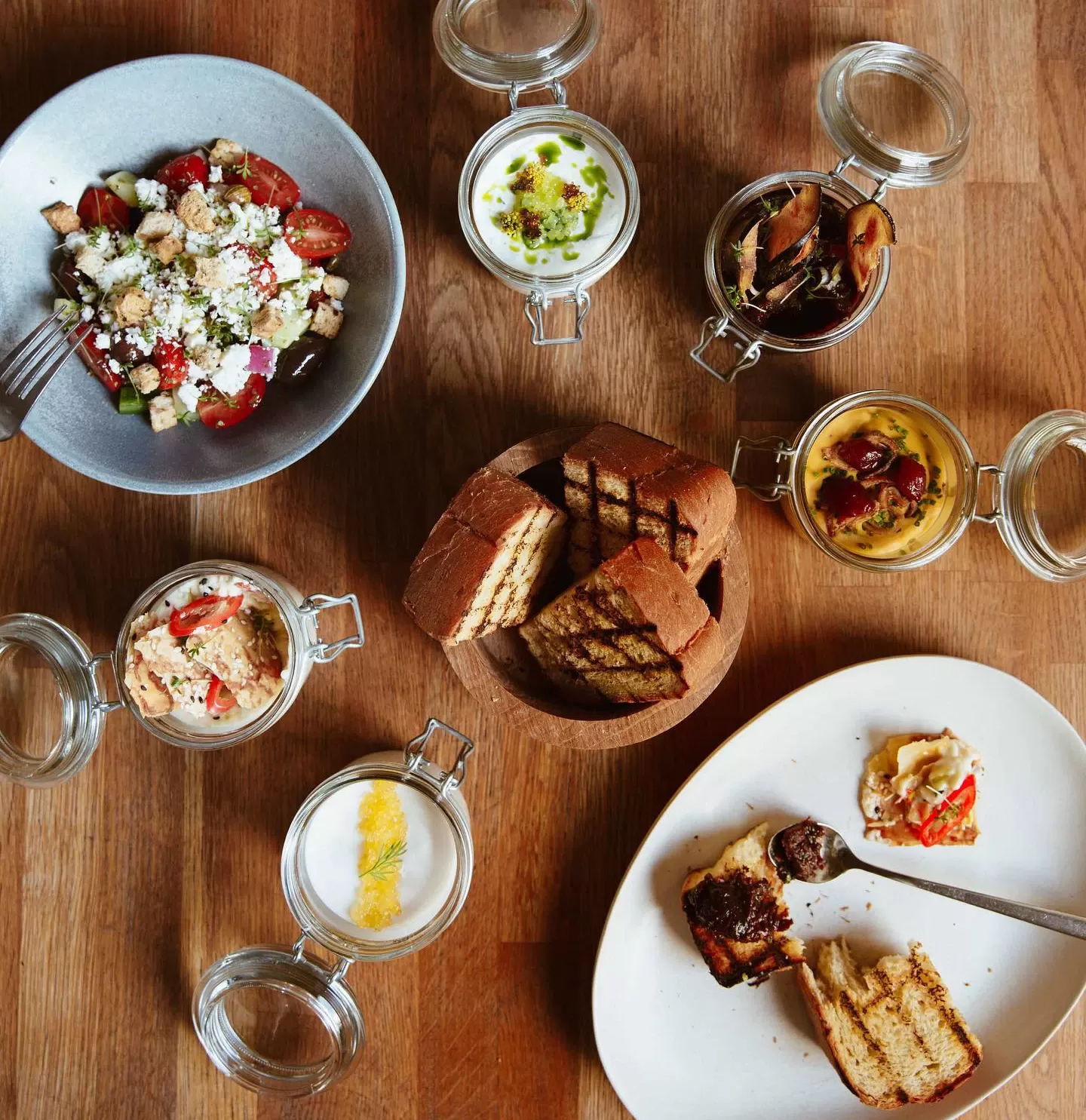 12–14 Hillgate St, W8 7SR
Mazi
Busy year-round, our favourite time to visit Mazi is in the warmer months: their garden terrace beckons with a leafy feel reminiscent of a European island vacation. Fitting as the food follows suit. Delicious Greek dishes, meant to be shared, define the menu. Fresh, aromatic flavours ignite each dish – think thyme-infused olive oil to lend depth to honey-roasted tomatoes with goat's cheese and fresh dill to enliven artichoke risotto. Portions can err on the smaller side, so order a lot; you won't leave with leftovers.
For more recommendations or to book a reservation, please contact your lifestyle manager.