Whilst we've been eager to put much of the pandemic behind us, there are specific innovations that resulted from the various lockdowns and such that we're happy to have stuck around: one being the meal kit sensation. We love dining out and always will, but for nights when that isn't possible and when we're too tired or busy to cook, a meal kit is a perfect option. These chef-quality kits from some of our favourite restaurants became kitchen mainstays during 2020 and early 2021 — and we're planning to keep them around for the foreseeable future, too.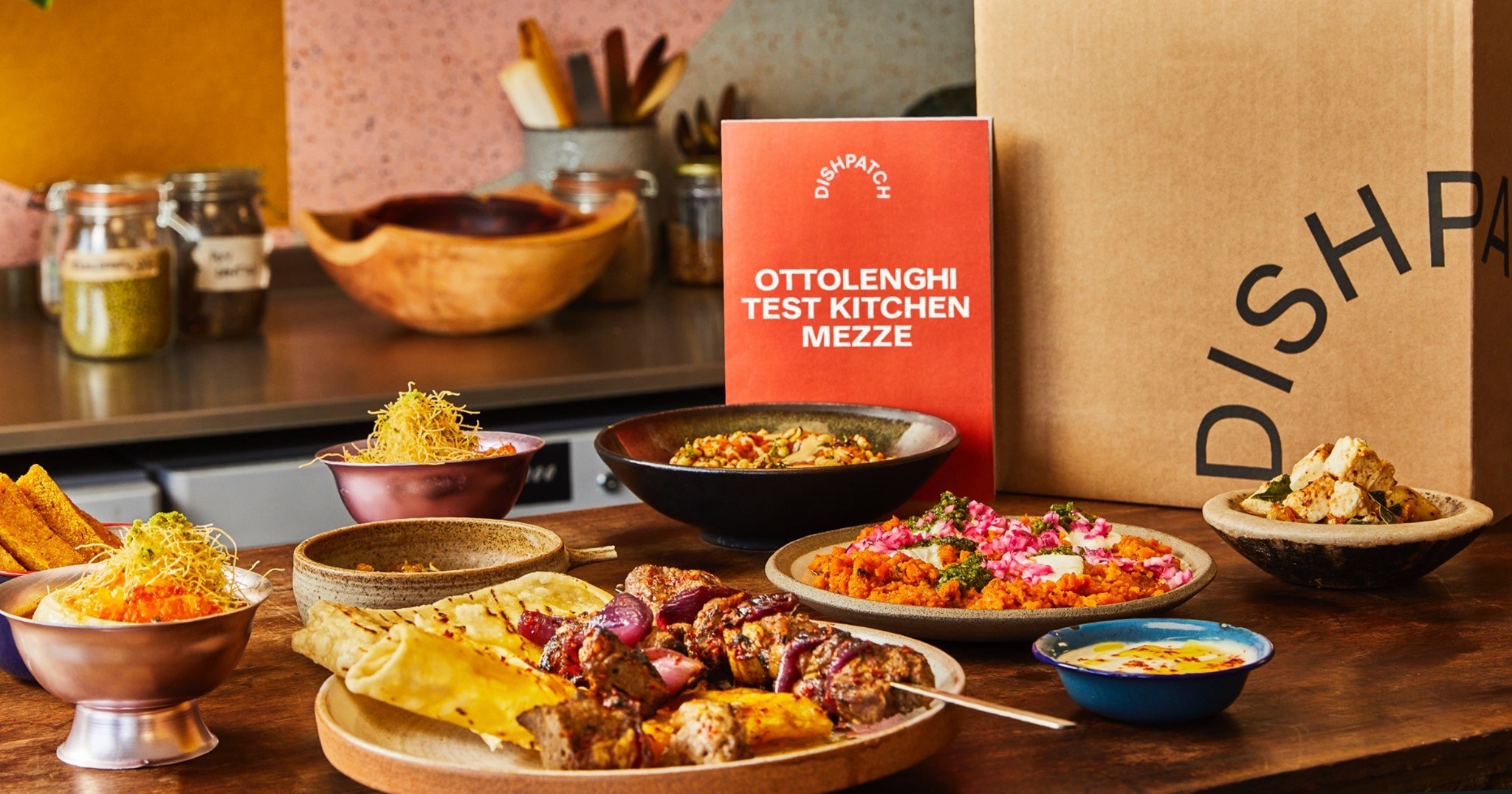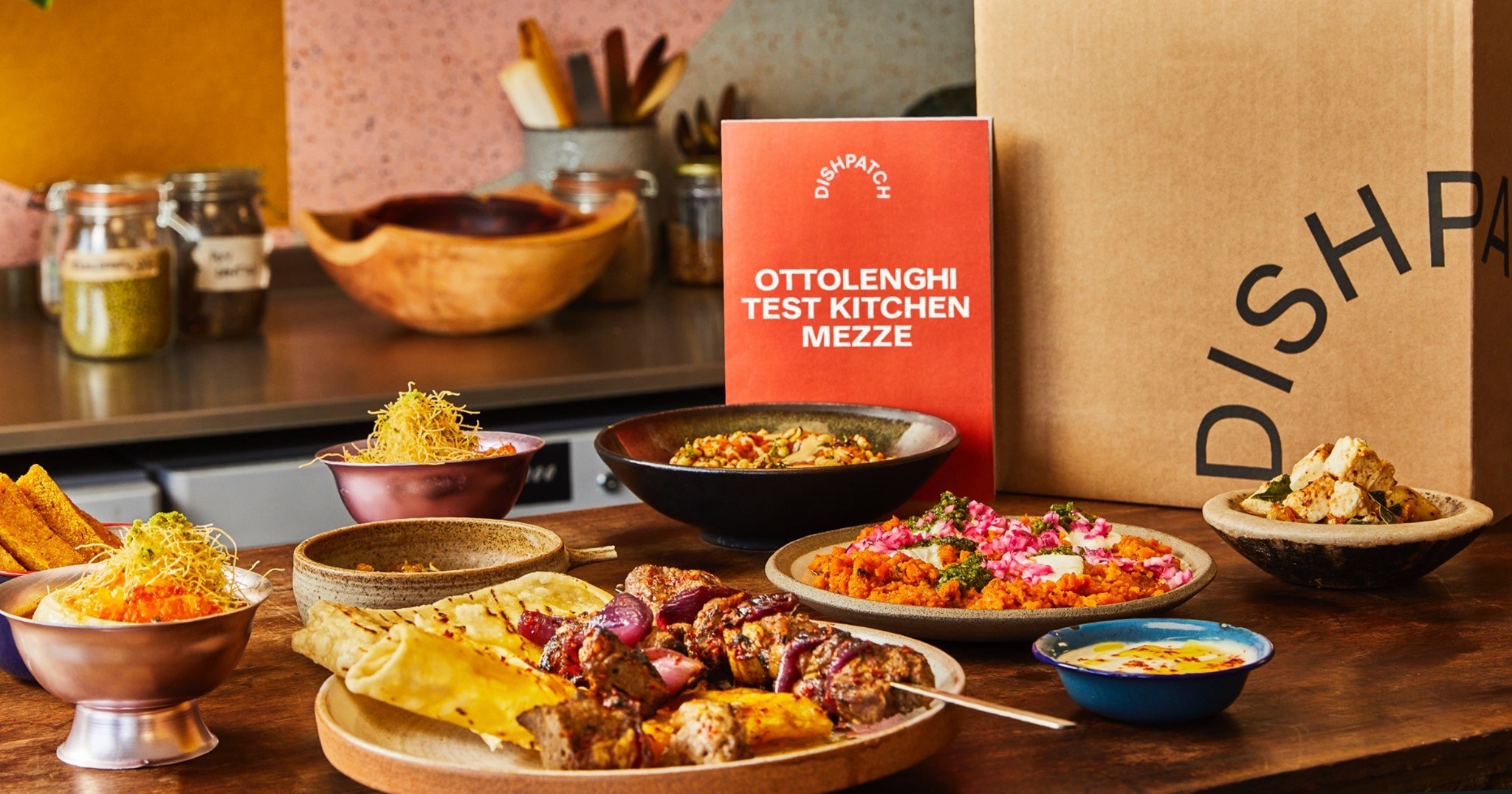 Dishpatch
Dishpatch
The reigning queen of meal kits is definitely Dishpatch. Offering curated menus from some of London's best restaurants, this thoughtful service means that not only can wannabe chefs create a high-quality meal in their own kitchens, but they can also have a behind the scenes glimpse into the happenings and process of celebrated restaurants. The well-designed menus are easy to follow, and the rotating style of their collaborations means that weekly, you will always have some new selections. We recently tried the Ottolenghi menu, which was beyond.
Hawksmoor At Home
The at-home version of this popular steakhouse's menu does not disappoint. This is an excellent option for entertaining, featuring entire meals — appetizers, side dishes, sauces, desserts, and drink pairings — that serve between two and six guests. We're partial to the Fillet 3-Course Box, which genuinely feels like a night out — but at home.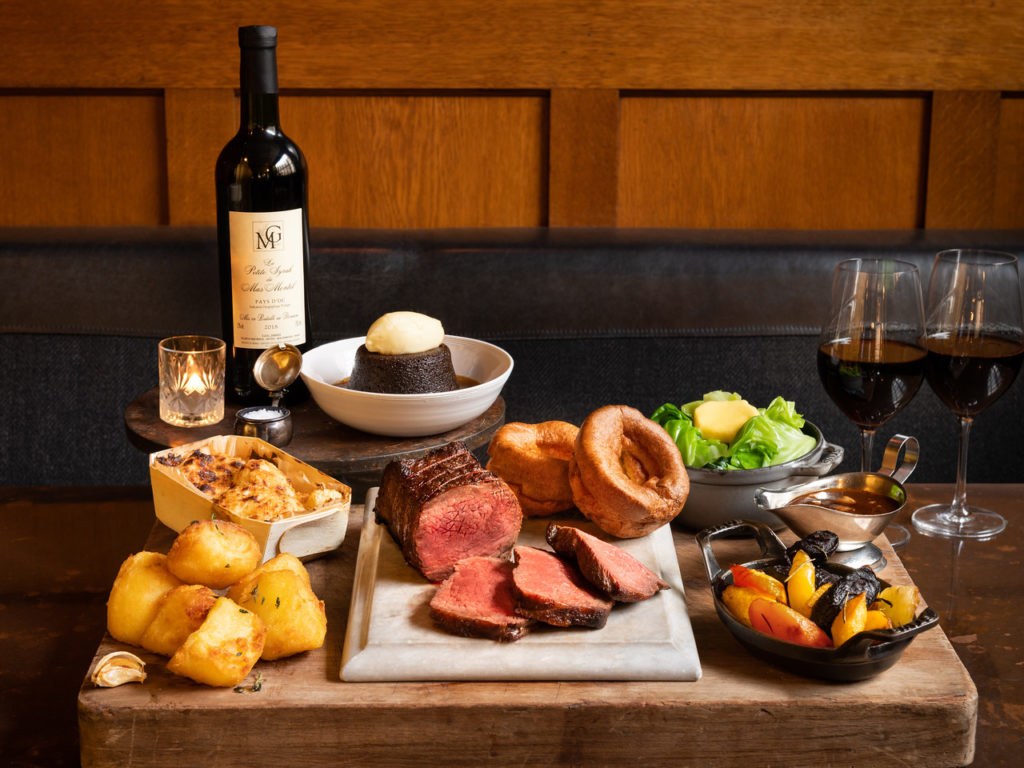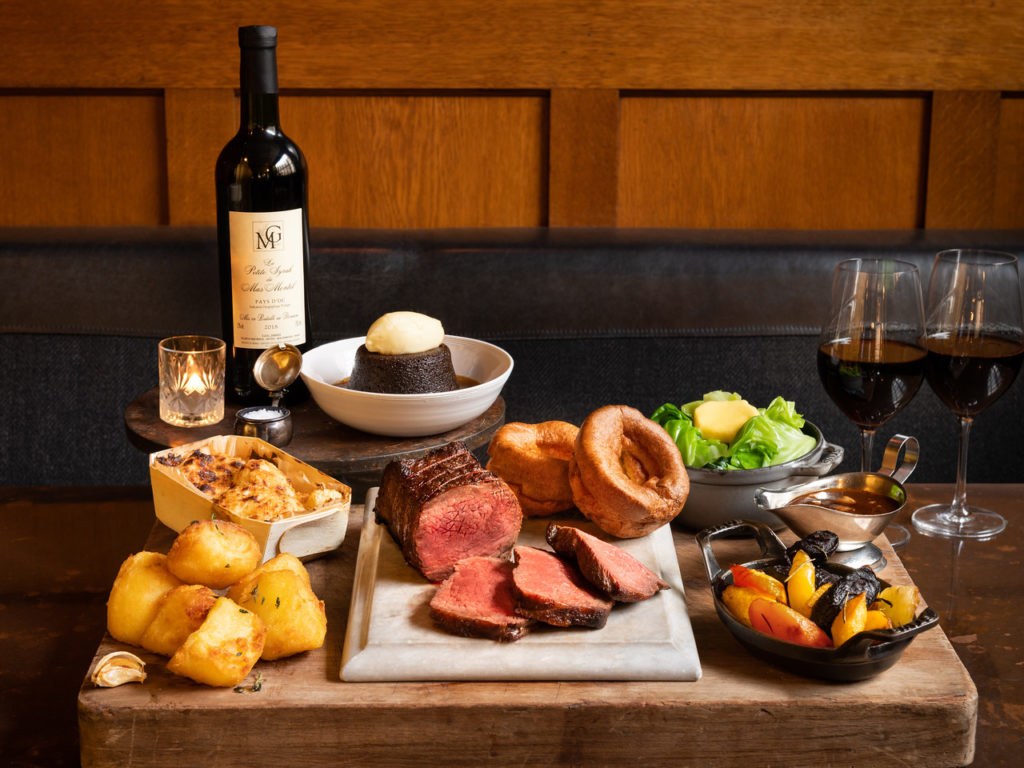 Hawksmoor At Home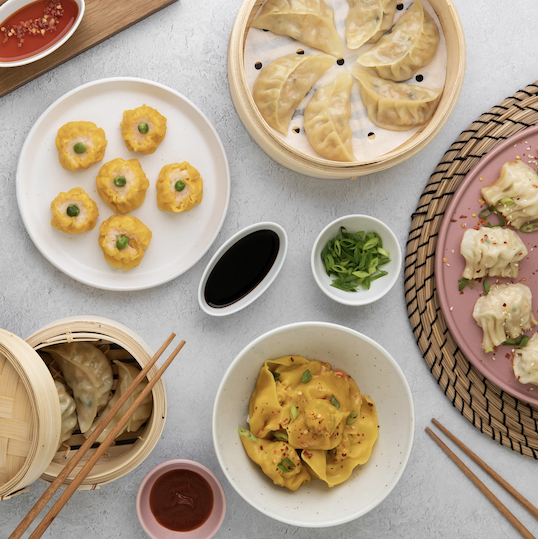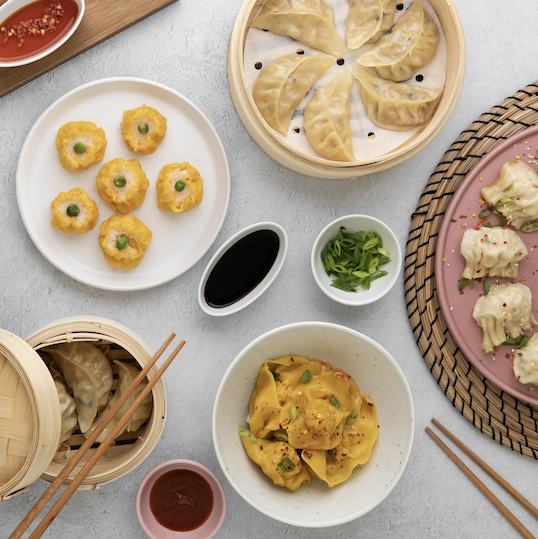 Mama Chen's
Mama Chen's
A fun alternative to the classic meal kit, this option enables the enjoyment of traditional Chinese dumplings at home. Frozen and ready to cook (or store, if preferred), seven flavours of dumplings are available assembled or not for a quick and easy or adventurous dinner, whichever you might prefer. Don't forget the dipping sauce!
Hopper's Cash & Kari
This Sri Lankan meal kit is mainly hands-off, so all that's left is to heat and simply finish — ideal for busy weeknight cooking. Some of the Hoppers' signature menu items, such as the Lamb Shoulder Curry, are included. The depth and variety of flavour in this kit will make you feel like an actual home chef; if you have a big family or are feeding a crowd, add the Kothu Roti Meal Kit for a bit of extra food.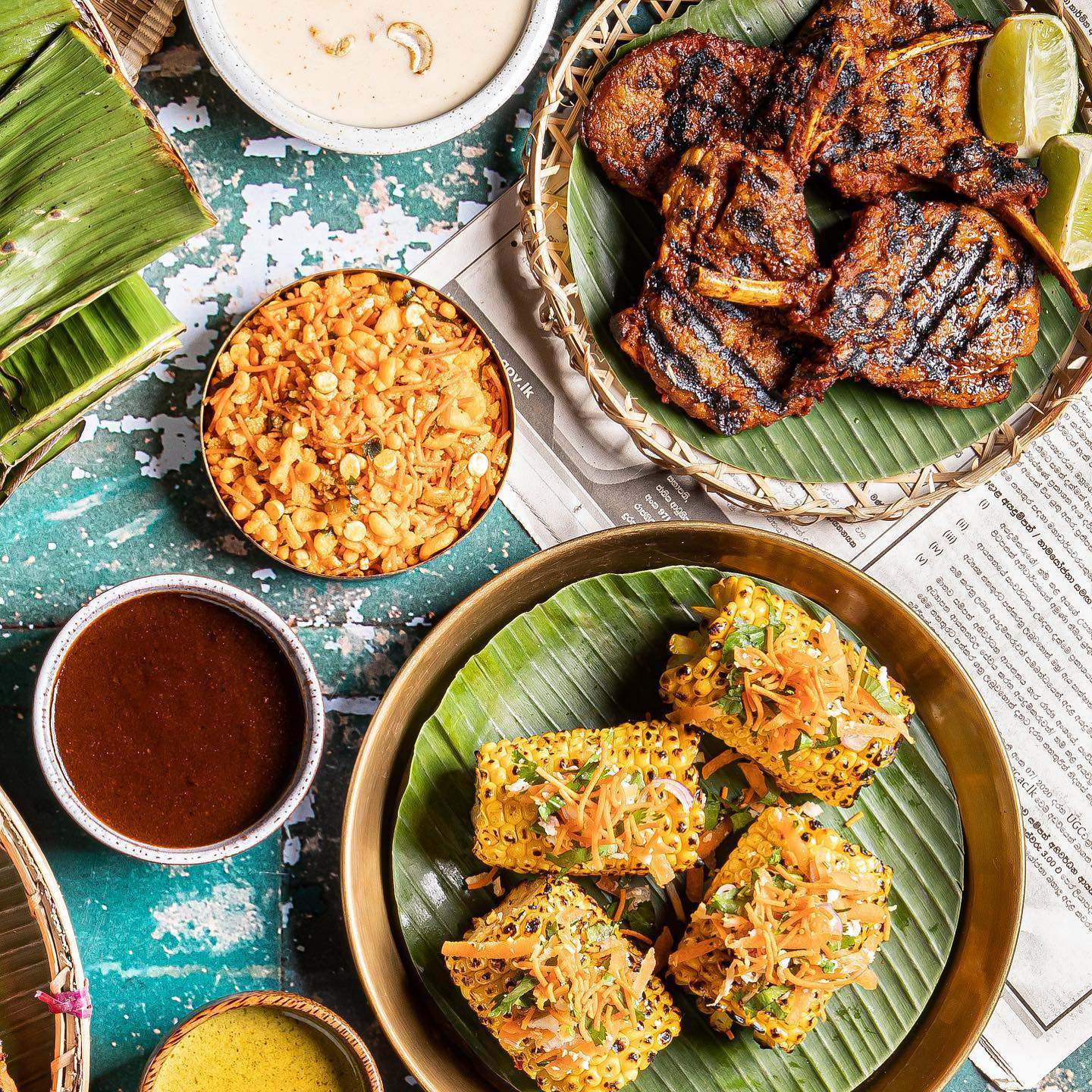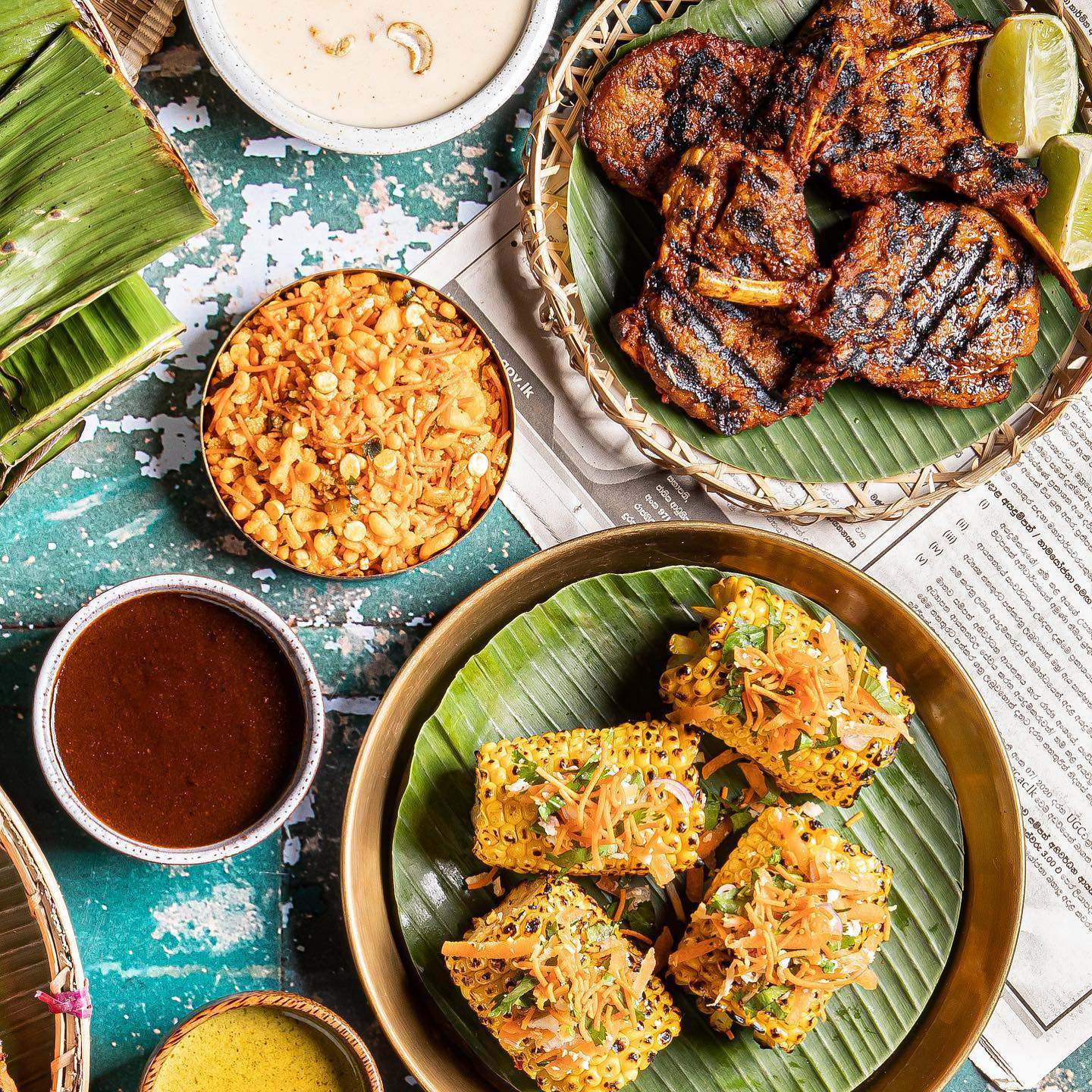 Hopper's Cash & Kari
Home by Simon Rogan
Home by Simon Rogan
Offering a seasonal menu that changes monthly, this delicious option feels like elevated fine dining at your own dinner table. Four courses (including Simon Rogan's incredible homemade sourdough) are served alongside an optional sommelier-curated wine pairing. The finishing is minimal, and the option to add wine from their cellar and flowers from their garden makes it feel like a proper occasion.
Cafe Murano
Bringing a bit of Venice into our London homes, Cafe Murano offers several heat-and-eat options of Northern Italian classics, alongside freshly made pasta and sauces. We recommend a smorgasbord between the two, plus some charcuterie, wine, and tiramisu. Don't miss the lasagna, for which they're known, and a roster of excellent seasonal desserts.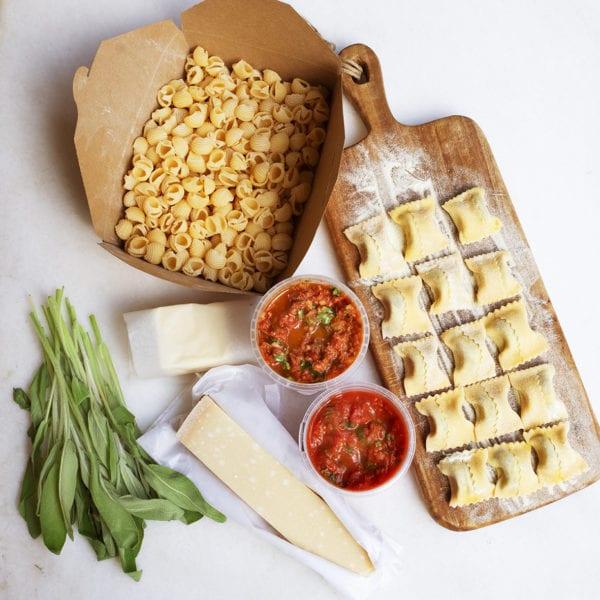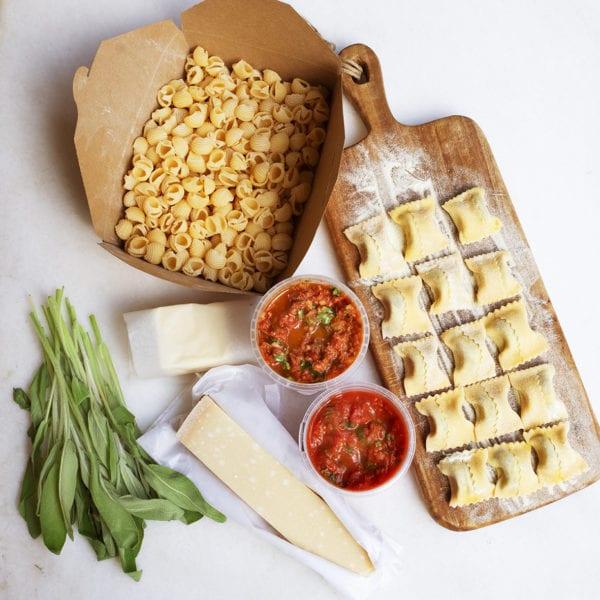 Cafe Murano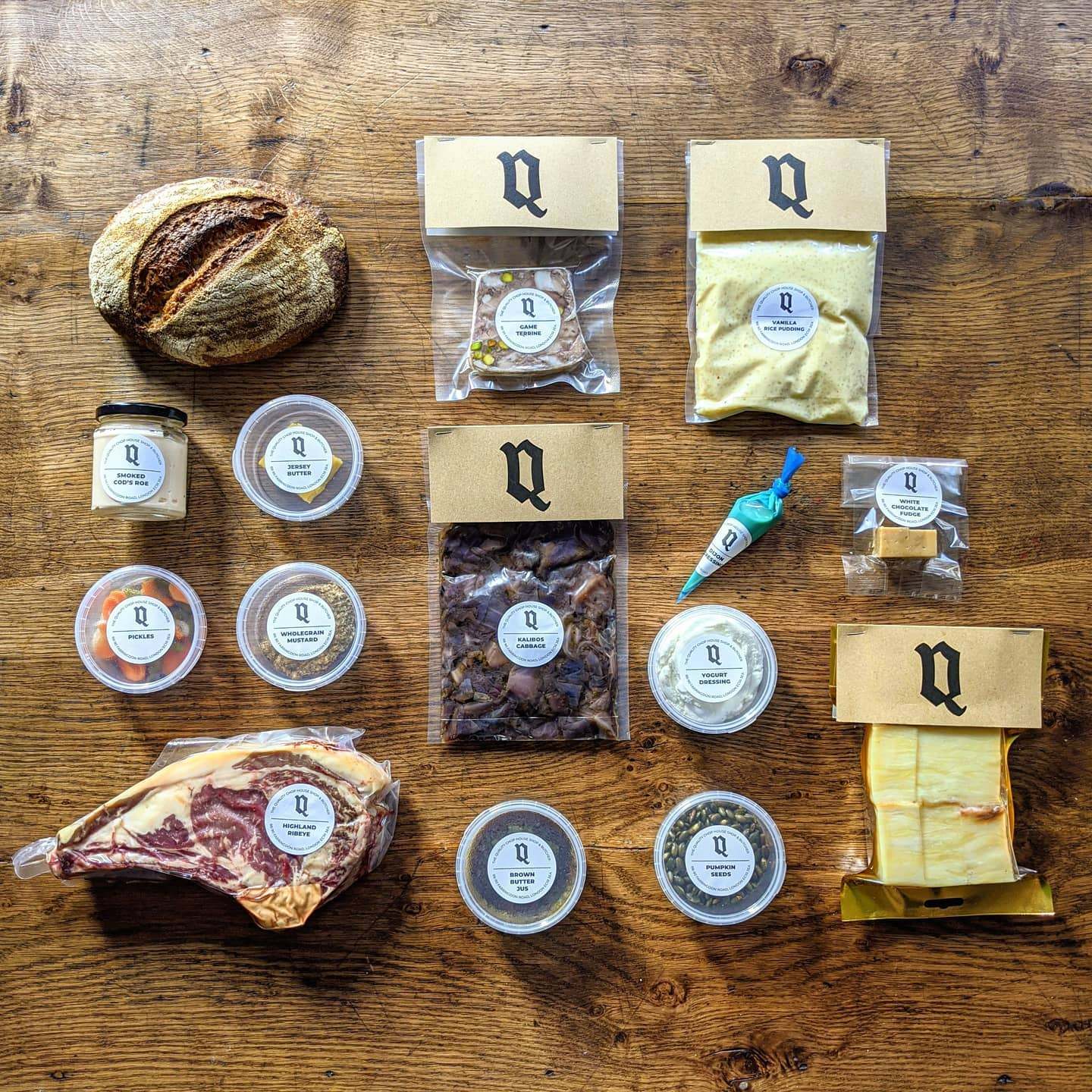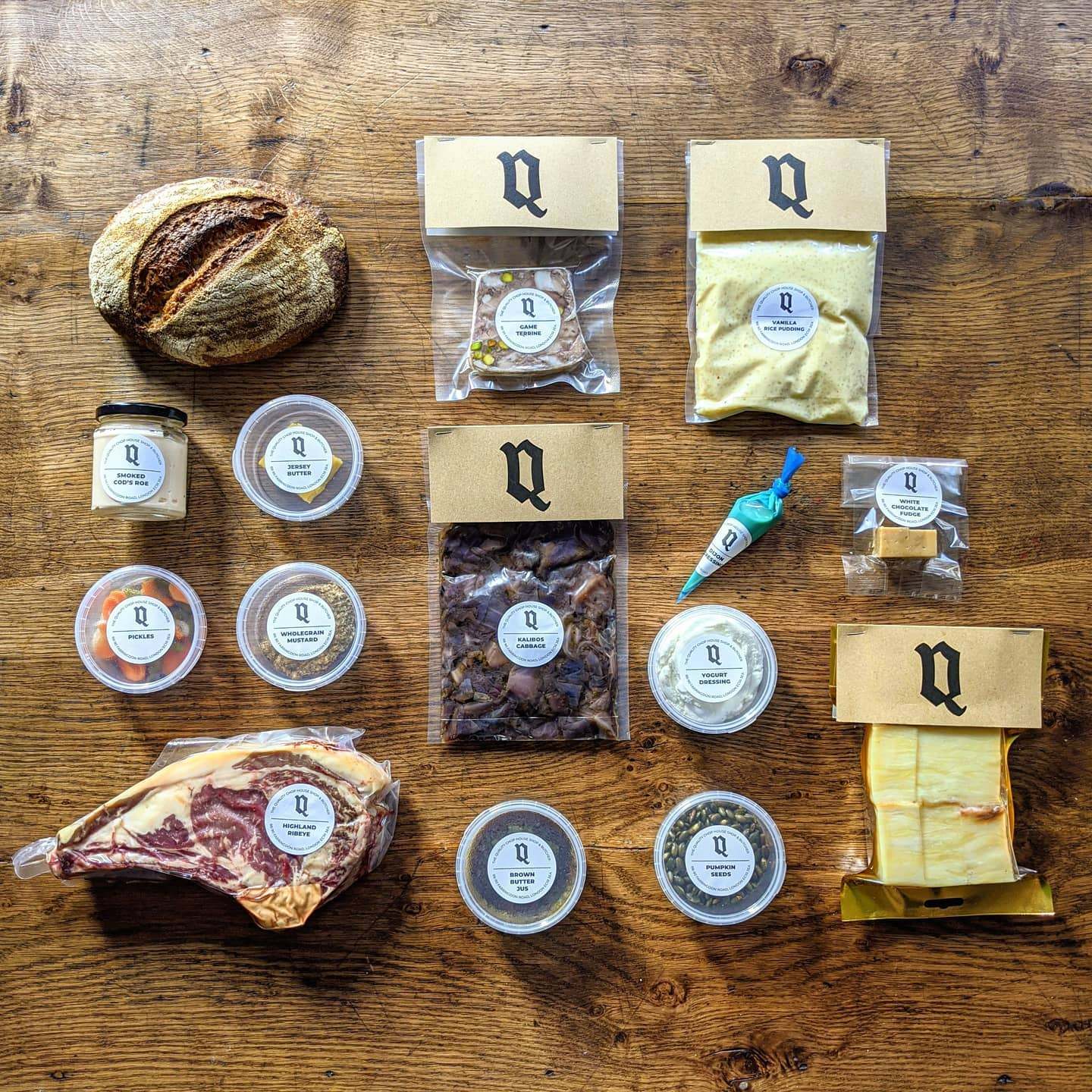 The Quality Chop House
The Quality Chop House
More than a meal kit delivery, The Quality Chop House is actually an online speciality grocery. Their expert butchery items can be complemented by made-in-house prepared foods, such as confit potatoes. The fruit and veg selection features many hard to find varieties, so stock up your pantry whilst you're at it. Their globe-spanning selection is our go-to when we want to plan a pre-dinner party spread of charcuterie, cheese and other savoury items (with a few Greek figs thrown in and some London Honey Co. honey, of course).
To place an order or for additional recommendations, please contact your lifestyle manager.