For many years, London had few good Filipino restaurants. Sure, there were a couple of classics (such as Josephine's, a Charlotte Street staple until it closed a couple of years ago), but even as trends for Cantonese or Thai swept the capital, Filipino food remained on the sidelines.
However, the scene has recently blossomed. Whilst relatively small in number, the capital's crop of Filipino spots cover all bases, from homely hole-in-the-walls to high-end tasting menus.
Where to find Filipino food in London?
With 7,641 islands, centuries of colonisation, and an international diaspora, the Filipino cookbook is a patchwork of cultures and cuisines. Chinese traders brought over rice noodles and soy sauce; 300 years of Spanish rule left behind dishes like suckling pig and sofrito. Even the Americans made their Mark, introducing hamburgers and spam – the latter becoming the basis of a popular Filipino breakfast item.
Most Filipino fare balances sweet, salty, spicy, and sour flavours. Take the national dish, adobo. Both a verb and a noun (you can adobo a chicken and eat adobo chicken), its marinade combines soy, vinegar, garlic, bay leaf, and black peppercorn to create a sweet, sour stew.
Everything is cooked family-style and typically served all at once, and you can even take on a 'boodle fight' (more on that below). Our selections cover both high-end and homely options – here are our top five.
Romulo Café, Kensington
With a name like 'café', you might think Romulo would be a casual spot. You'd be wrong. Owned by the grandchildren of the former president of the UN General Assembly, General Carlos P. Romulo, this upscale restaurant is designed like a lime green heritage house, complete with a porch, portraits, and plates plucked from the family recipe book. The tasting menu is stuffed with Filipino classics like finilaw and ube, but if you could order one dish, choose the truffled chicken adobo. It's crispy, sweet, sour and tender – a must-try.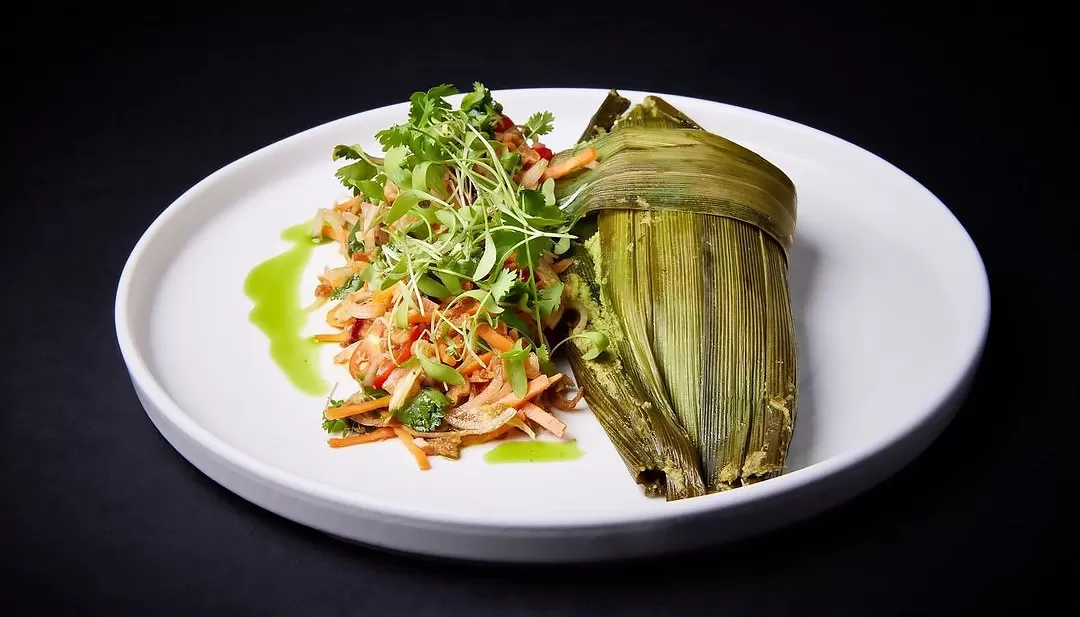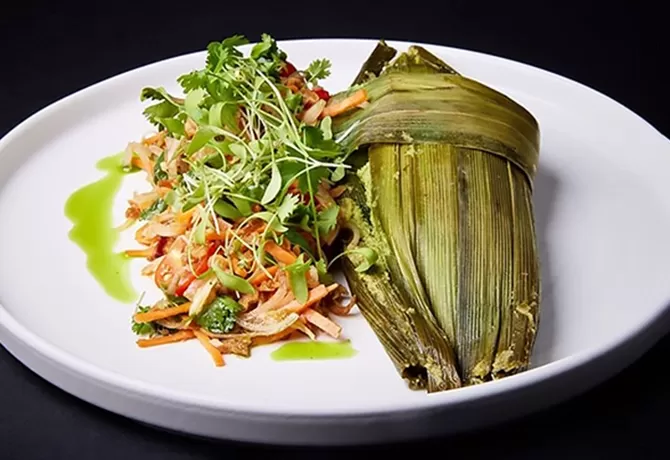 Romulo Café, 343 Kensington High St, W8 6NW
Apoy
Fresh off the back of his year long Sarap residency at 10 Heddon Street, Ferdinand 'Budgie' Montoya has opened his second London restaurant at Market Halls Oxford Circus. Inspired by Filipino street food, Apoy is much more casual than Sarap; its focus is charcoal-grilled meat, fish, and vegetable skewers. Budgie's signature creative twist is also omnipresent – see meats marinaded in 7UP, banana ketchup, or coconut vinegar as evidence.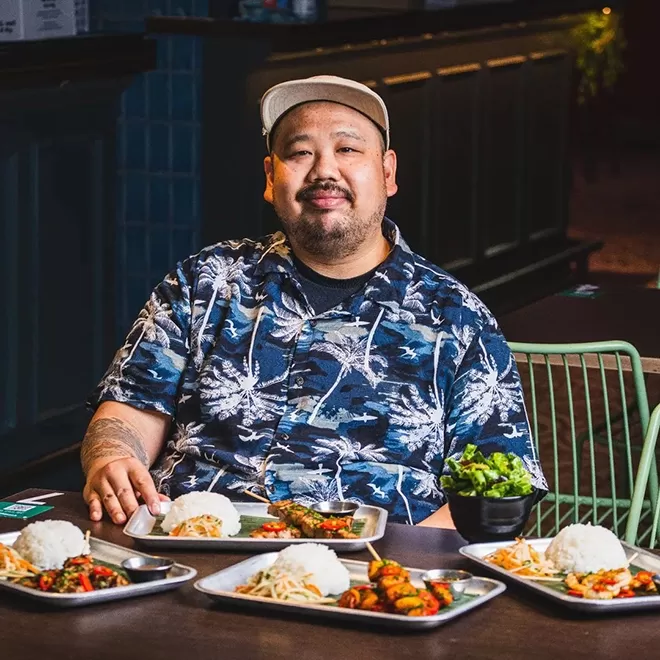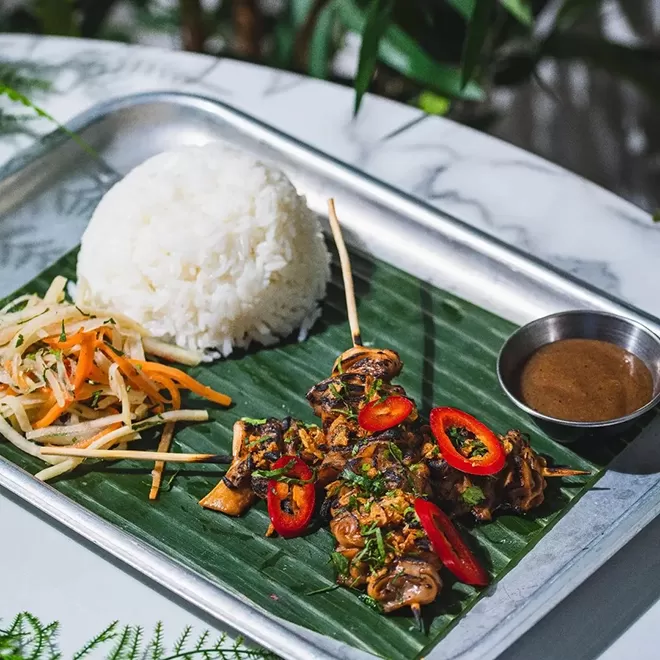 Apoy, 9 Holles St, W1G 0DB
Panadera
If you've never had Filipino baked goods before, this Filipino bakery – from the team behind Europe's first Filipino ice cream parlour – is a good place to begin your education. Start with a sando signature milk bun, before turning your tastebuds to doughnuts stuffed with purple ube ice cream, calamansi meringue pie, and brown sugar Taho Boba.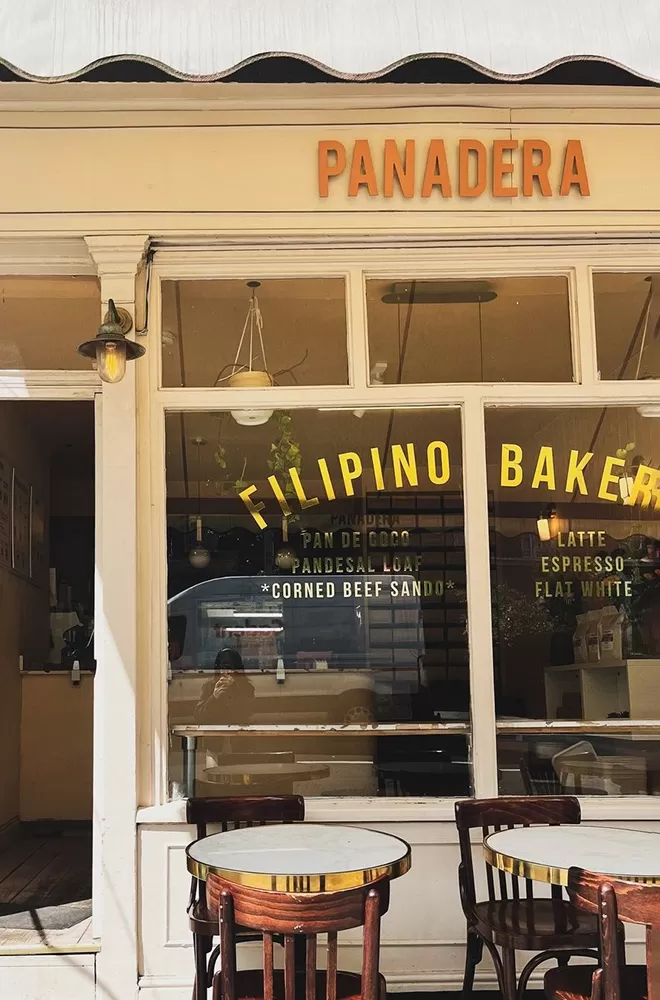 Panadera, 83 Kentish Town Rd, NW1 8NY
Turo Turo
Put on your war paint: it's time to gear up for a Boodle Fight. For the uninitiated, a Boodle Fight – or Kamayan – is a traditional communal feast where food is served on banana leaves and eaten with your hands. Try it at Turo Turo, a fast-growing Filipino eatery currently docked at Soho cocktail bar, Zebrano. Its monthly Boodle Fights introduced the UK to long wooden tables groaning under piles of meats, sauces, and veggies with no cutlery in sight. It's messy yet memorable – one to bring your mates to.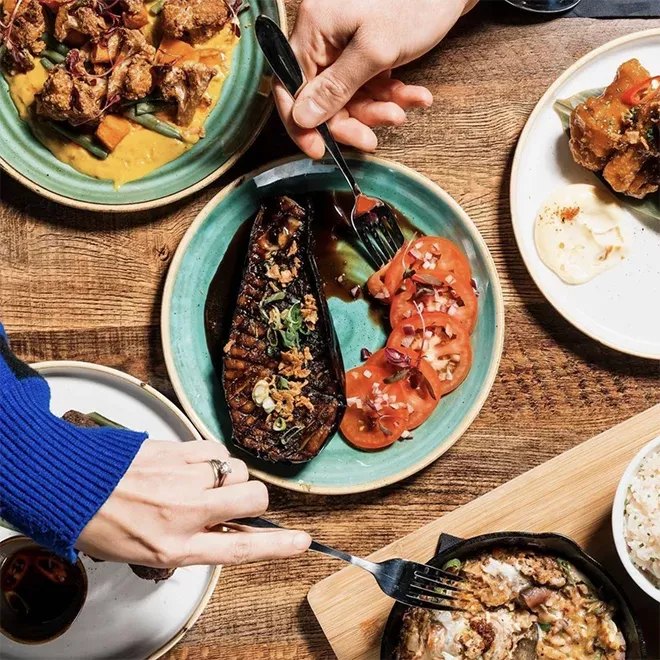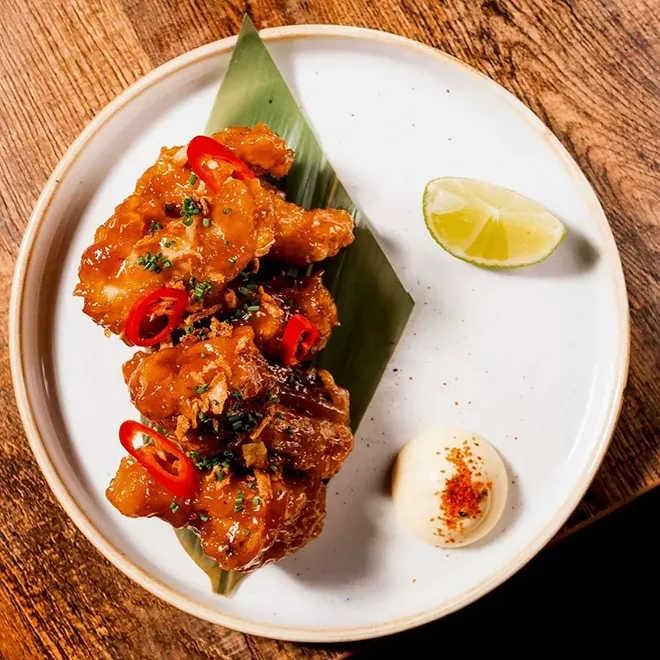 Turo Turo, 3rd Floor, Zebrano, 18 Greek St, W1D 4DS
Rapsa @ 100 Hoxton
Low-lit and concrete-coloured, this casual spot has an industrial chic vibe and a huge catalogue of brunches, parties, events, and Boodle fights. Its speciality? Kinilaw – a method of preparing raw seafood that's essentially the Filipino version of ceviche. Come here for a lunch of kinilaw poke bowls, or a classics-filled dinner of slow-roasted lechon, oxtail croquettes, and coconut rice flour cakes.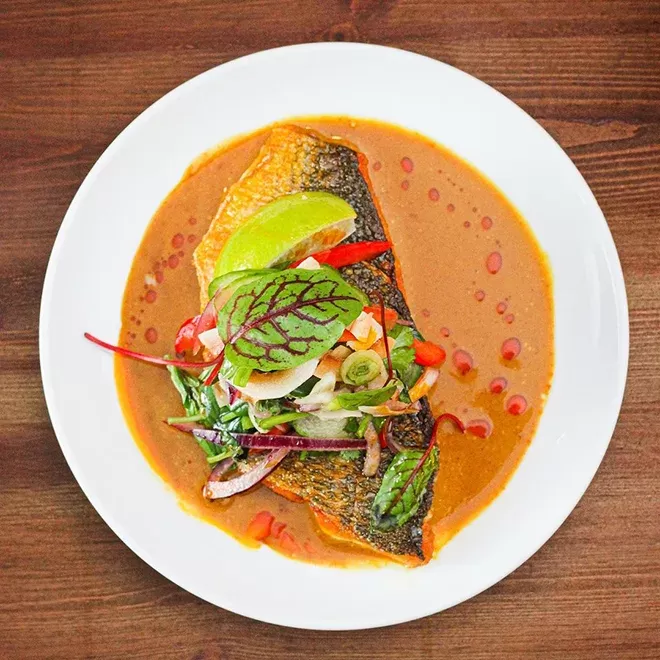 Rapsa @ 100 Hoxton, 100–102 Hoxton St, N1 6SG
You've got good taste. We've got the specialist knowledge. As a Quintessentially member, you have a priority seat at every Michelin-starred restaurant, speakeasy cocktail bar, and chef's table experience – anytime, anywhere. Click here to discover membership.