One of the eternal debates that motorsports enthusiasts can never seem to agree on is the question of who should be considered the best driver in the world. Thanks to a host of different formats, cars, restrictions and technologies involved in the various racing competitions (Formula 1, World Rally Championship, MotoGP, Le Mans 24 Hours, IndyCar…), it seems that consensus will never be reached.
This is where the Race of Champions comes in. Conceived in 1988 by Fredrik Johnsson (President of International Media Productions) and Michèle Mouton (the most successful female rally driver of all time), this 'Champion of Champions' competition brings together 20 of the world's best drivers – both male and female – across all motorsports to compete head-to-head over two days in a one-of-a-kind racing meet.
The annual event sees drivers first qualifying through a group stage, where cars are swapped between heats so that each competitor has to prove their skills in a variety of machinery. Those who make it through the group stage then enter the quarter-finals of a knockout format, racing in identical cars so that there can be no doubt or controversy as to the overall winner.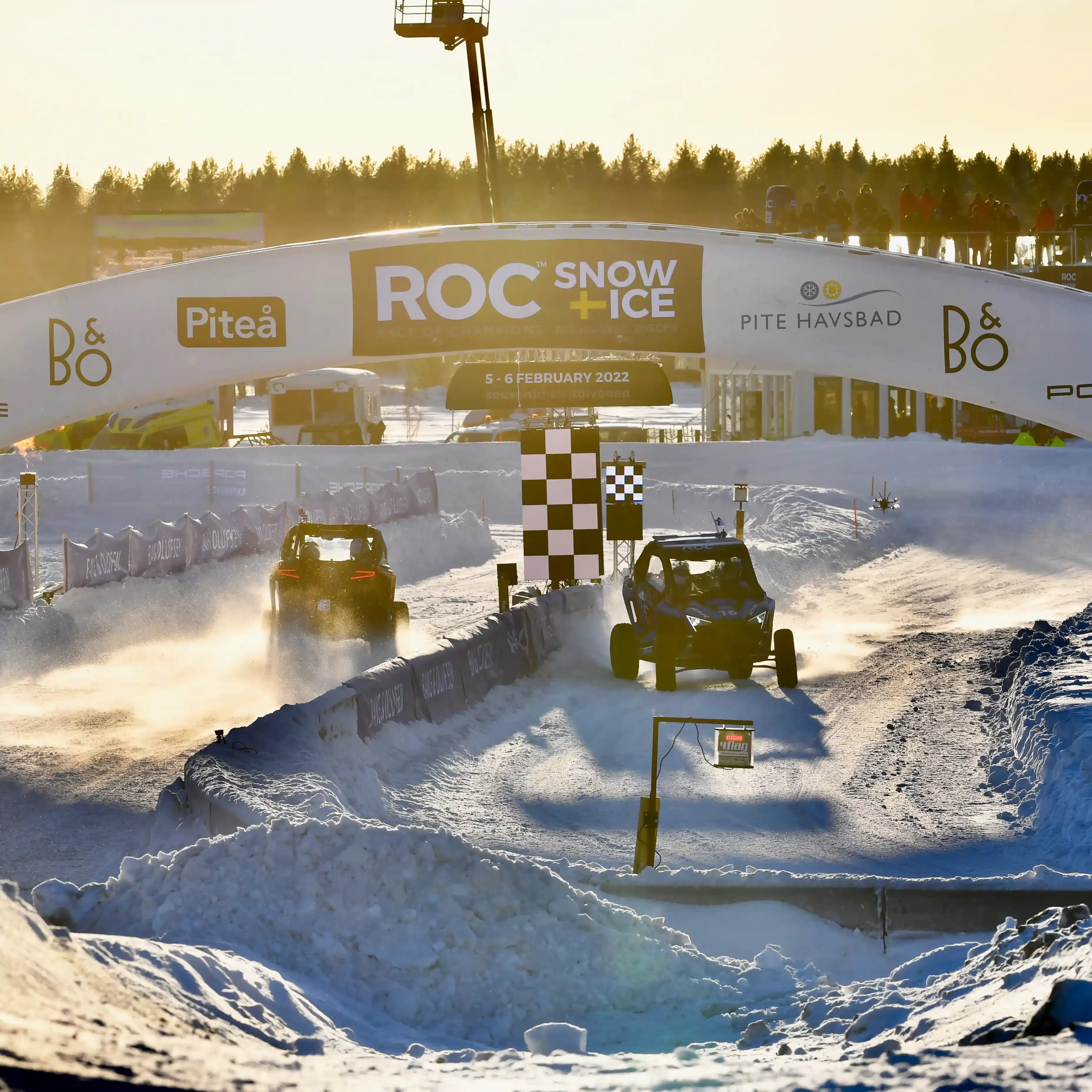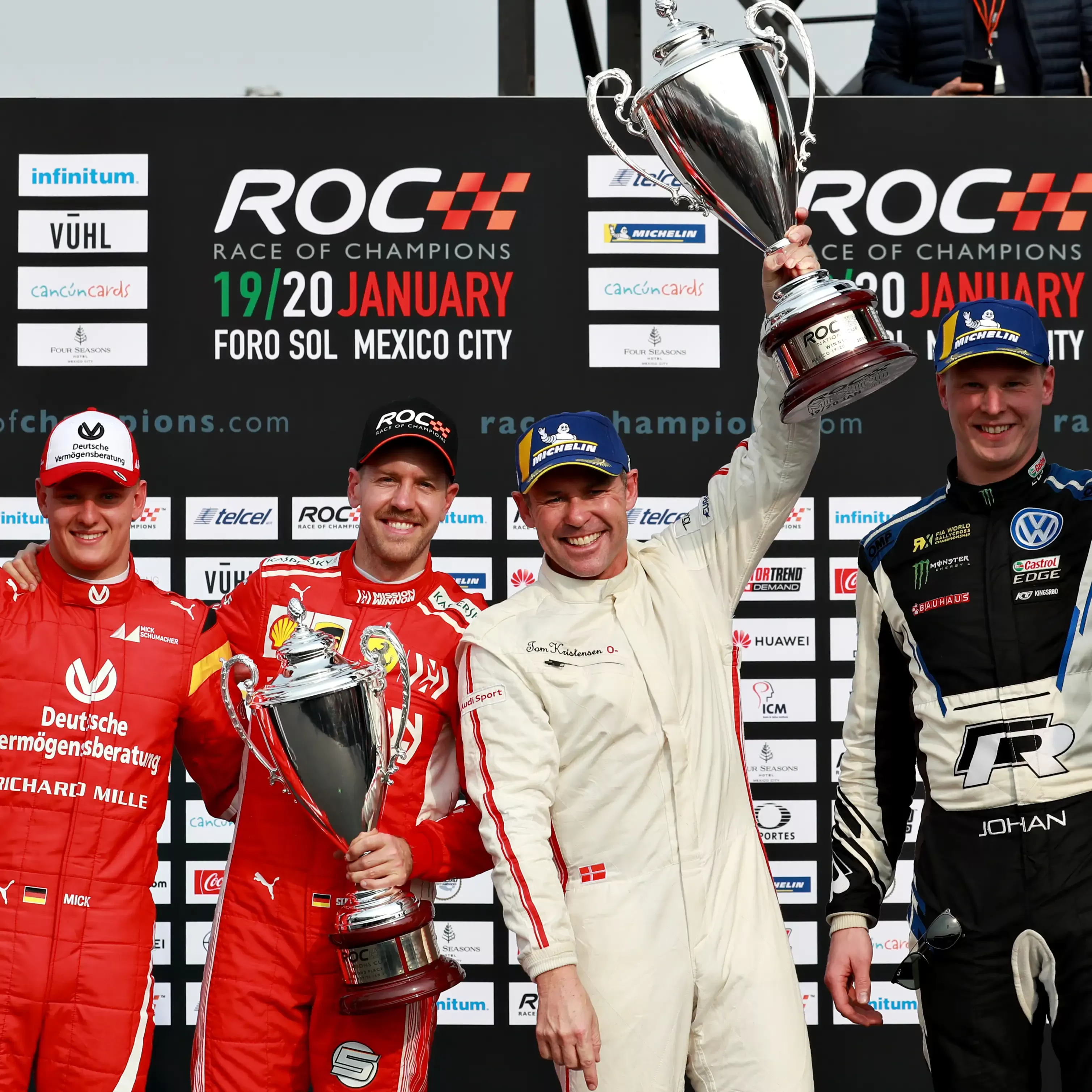 20 of the worlds best drivers compete for the champion title in the Race of Champions
Each year, the Race of Champions takes place in a different location. The unique stadium setting adds to the audience experience; with the whole course permanently in view, fans get to see every move, manoeuvre and pass up close. Drivers have no place to hide.
Having previously been held on some of the world's most famous tracks and stadia – including Nürburgring, Stade de France, Wembley Stadium and Beijing's 'Bird's Nest' Olympic Stadium – this year's competition takes place at the 'snow and ice' course at the frozen ocean resort of Pite Havsbad in Sweden. It's a stunning setting that will offer new challenges for drivers.
The 2023 competition also sees the return of Sebastian Vettel (the 2015 champion and a finalist last year) in his first competitive race since retiring from Formula 1. (Rumours abound that he will be taking up a new role as part of the 'top management' at Red Bull, returning to the team where he secured 39 of his 53 race wins).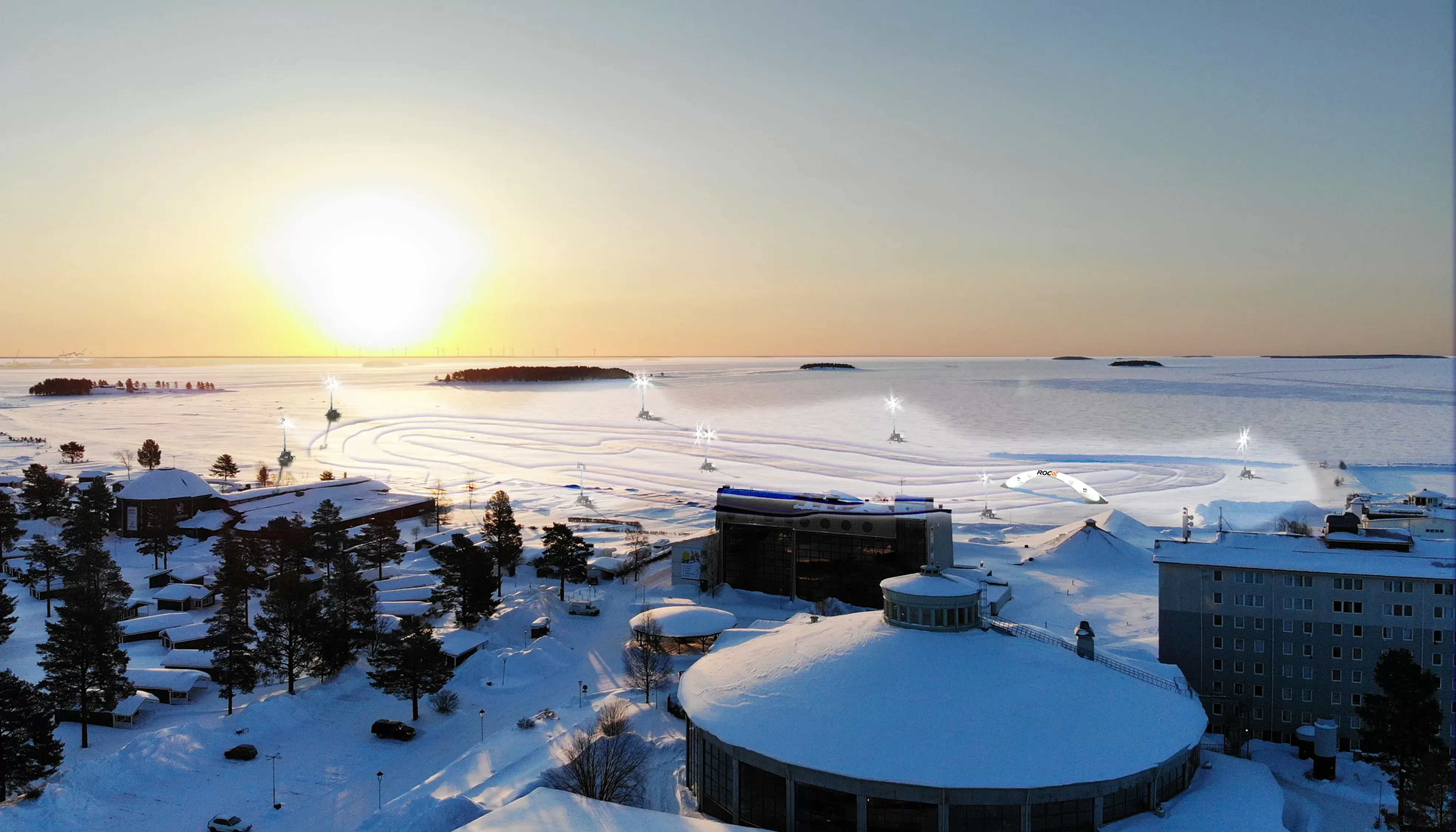 This year sees a spectacular frozen course of 'snow and ice' located at Pite Havsbad, Sweden
Vettel will be joined by some familiar Formula 1 faces, including racer-turned-broadcaster David Coulthard (a winner in 2014 and 2018), three-time F1 champion Mika Häkkinen, and Alfa Romeo's Valterri Bottas. Also taking part are Tom Kristensen (aka 'Mister Le Mans'), stunt driving legend Travis Pastrana, five-time FIA World Rallycross Champion Johan Kristoffersson, Hyundai's WRC driver Thierry Neuville, NTT Indycar Series star Feliz Rosenqvist and Jamie Chadwick, three-times winner of the all-female W Series.
As well as the individual competition, drivers can also compete in the ROC Nations Cup on the first day. This is a motor racing 'World Cup' in which two nominated drivers from the same country pair up across a series of head-to-head races against other national teams to determine 'the fastest country on earth'. This year, Norwegian father-and-son rally driving duo, Petter and Oliver Solberg, will defend the title – although they have a long way to go before they match the record run of six straight ROC Nations Cup titles, currently held by Michael Schumacher and Sebastian Vettel for Germany (between 2007 and 2012).
(Incidentally, Michael's son Mick Schumacher is also competing this year: the start of what should prove to be a pivotal season for the young driver, as he is set to join the Mercedes Formula 1 team as a reserve driver after four years at Ferrari's driving academy.)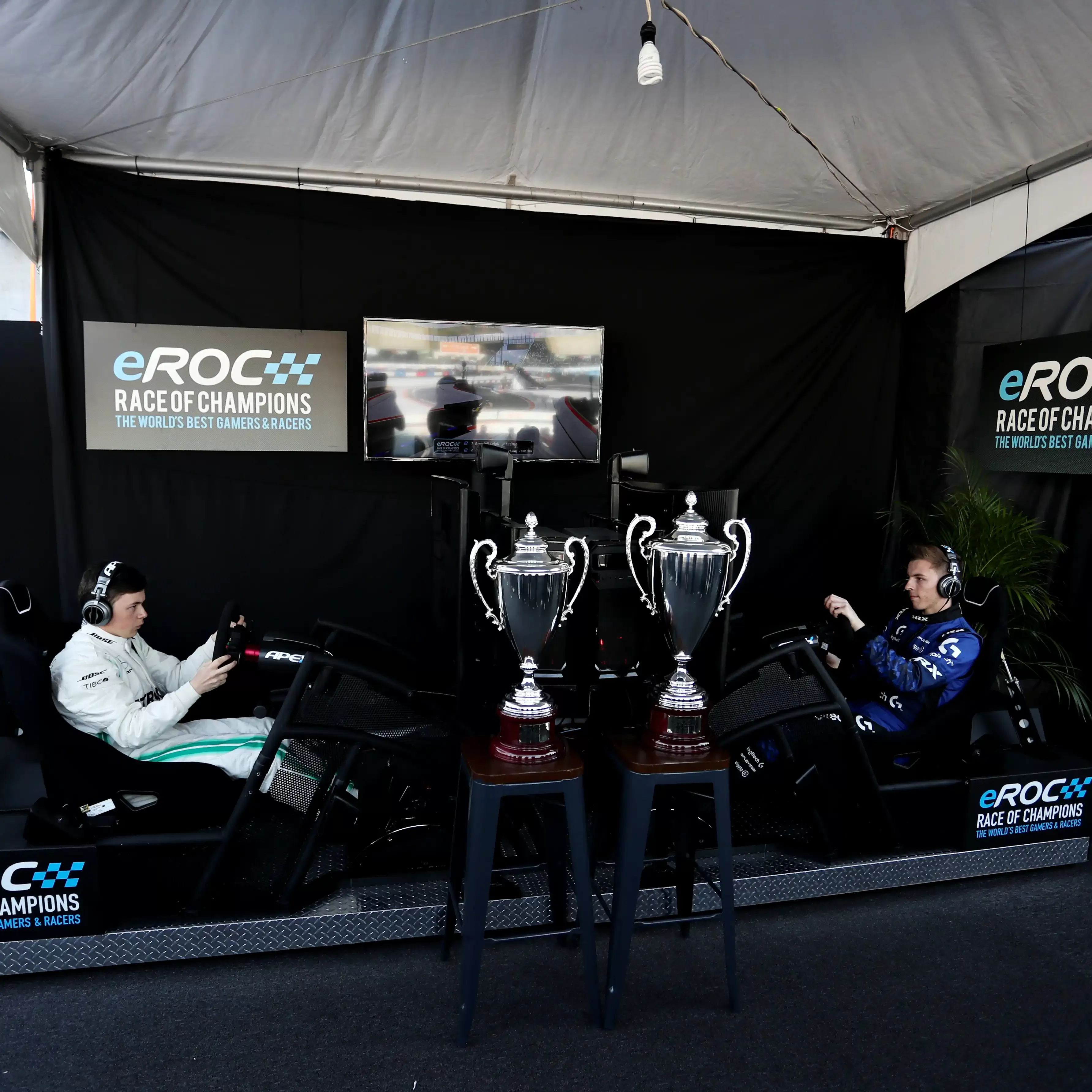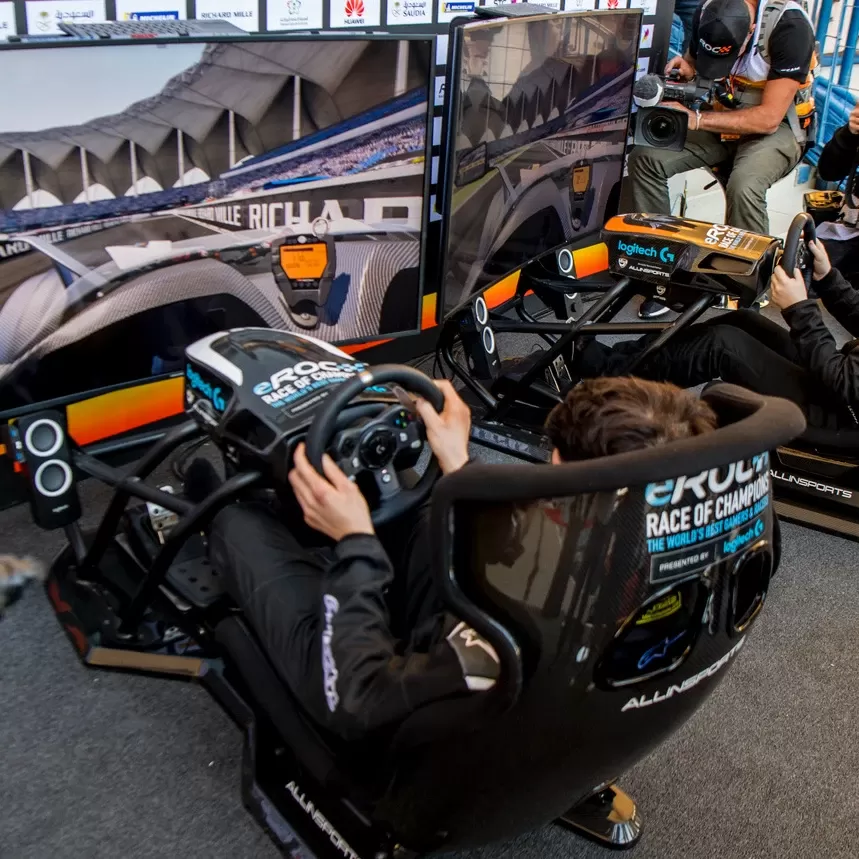 The eRace of Champions (or eROC) gives amateur gamers the opportunity to earn their competition licences
Running alongside these physical events is the eRace of Champions (or eROC), an innovative addition to the eSports arena. This gives amateur gamers the opportunity to earn their competition licences, ultimately gaining the chance to race against the superstars of both motorsports and eSports.
The Race of Champions Snow & Ice 2023 takes place this year at Pite Havsbad on 28 and 29 January. For further information, please contact your lifestyle manager.