Following a long line of blockbuster fashion exhibitions, including Alexander McQueen: Savage Beauty, Balenciaga: Shaping Fashion and Christian Dior: Designer of Dreams, the V&A now opens its doors to the latest in this series of revelatory shows. Gabrielle Chanel: Fashion Manifesto is no less grand, innovative or daring than any shows that preceded it. Every room instils awe and wonder with its sumptuous display, lighting and music, and you can't help but continue walking through with a sense of child-like giddy excitement.
Gabrielle 'Coco' Chanel is undoubtedly the most iconic female couturière of the 20th century. From the opening of her first boutique in Paris in 1910 to the revealing of her final collection in 1971, her prolific career built a new and iconic design style for the city woman. Over 200 of her looks are presented together in this impressive display alongside accessories, jewellery and perfume for the first time.
What becomes inherently obvious while walking through this exhibition is that all of the garments Chanel created were designed for women who were like her – not curvaceous or decadent – but understated, dynamic and petite. She foresaw the modern woman's needs and sought to break down the existing fashion framework and reimagined silhouettes, fabrics and the general construction of clothing.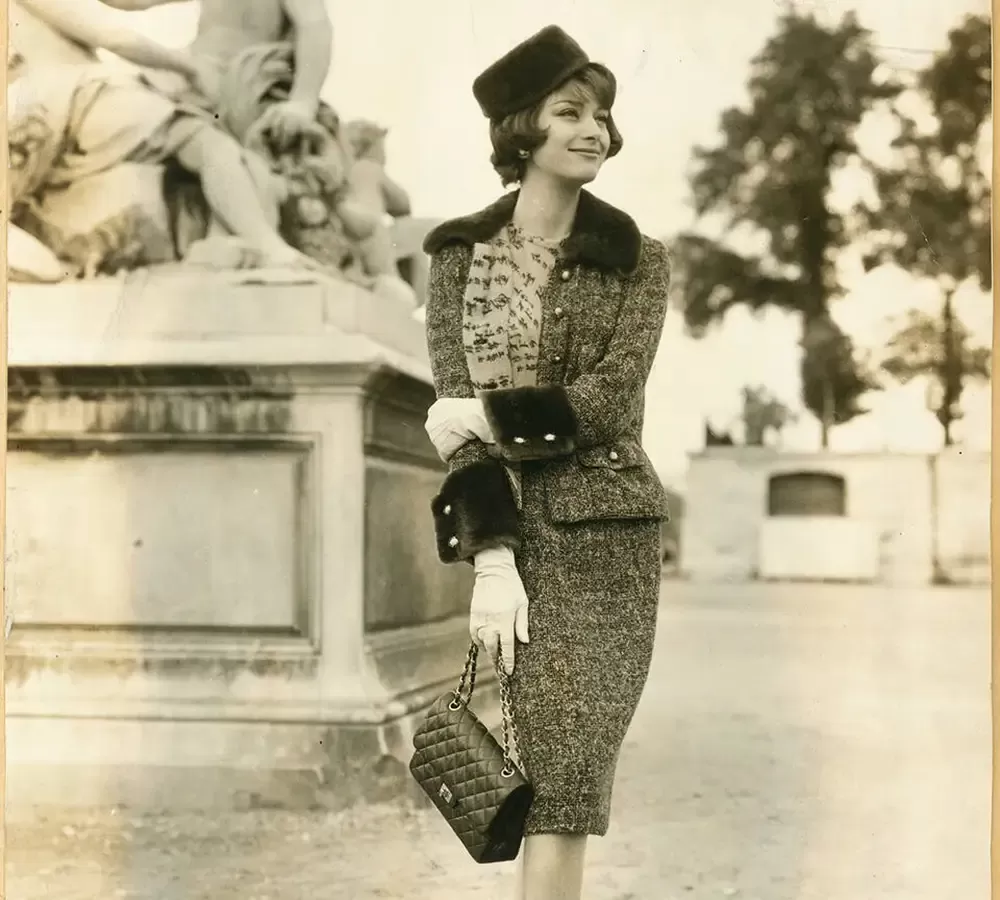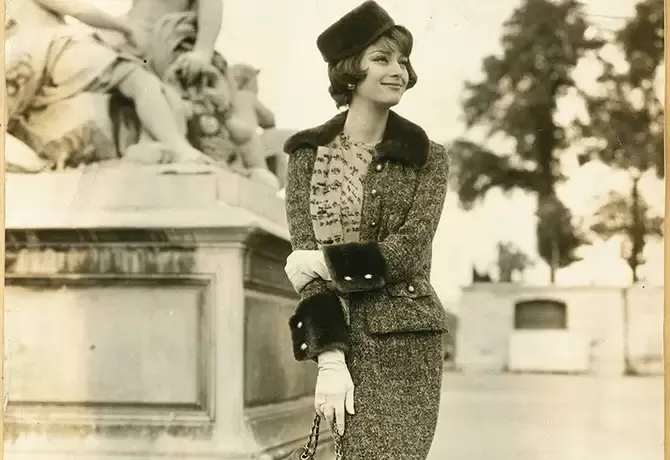 Director of the Palais Galliera (which collaborated with the V&A in the creation of this exhibition), Miren Arzalluz, summarised it best when she stated: 'Gabrielle Chanel devoted her long life to creating, perfecting and promoting a new kind of elegance based on freedom of movement, a natural and casual pose, a subtle elegance that shuns all extravagances, a timeless style for a new kind of woman. That was her fashion manifesto, a legacy that has never gone out of style. Her success was based not only on her designs' functionality, comfort and chic elegance but also on her ability to grasp and interpret the needs and desires of the women of her time.'
The wonderful thing about this exhibition is that no matter how much you think you know about Chanel, you are bound to uncover new aspects of Gabrielle's life and the couture house you never imagined. Spread over ten sections, the display follows a loosely chronological walkthrough of her career.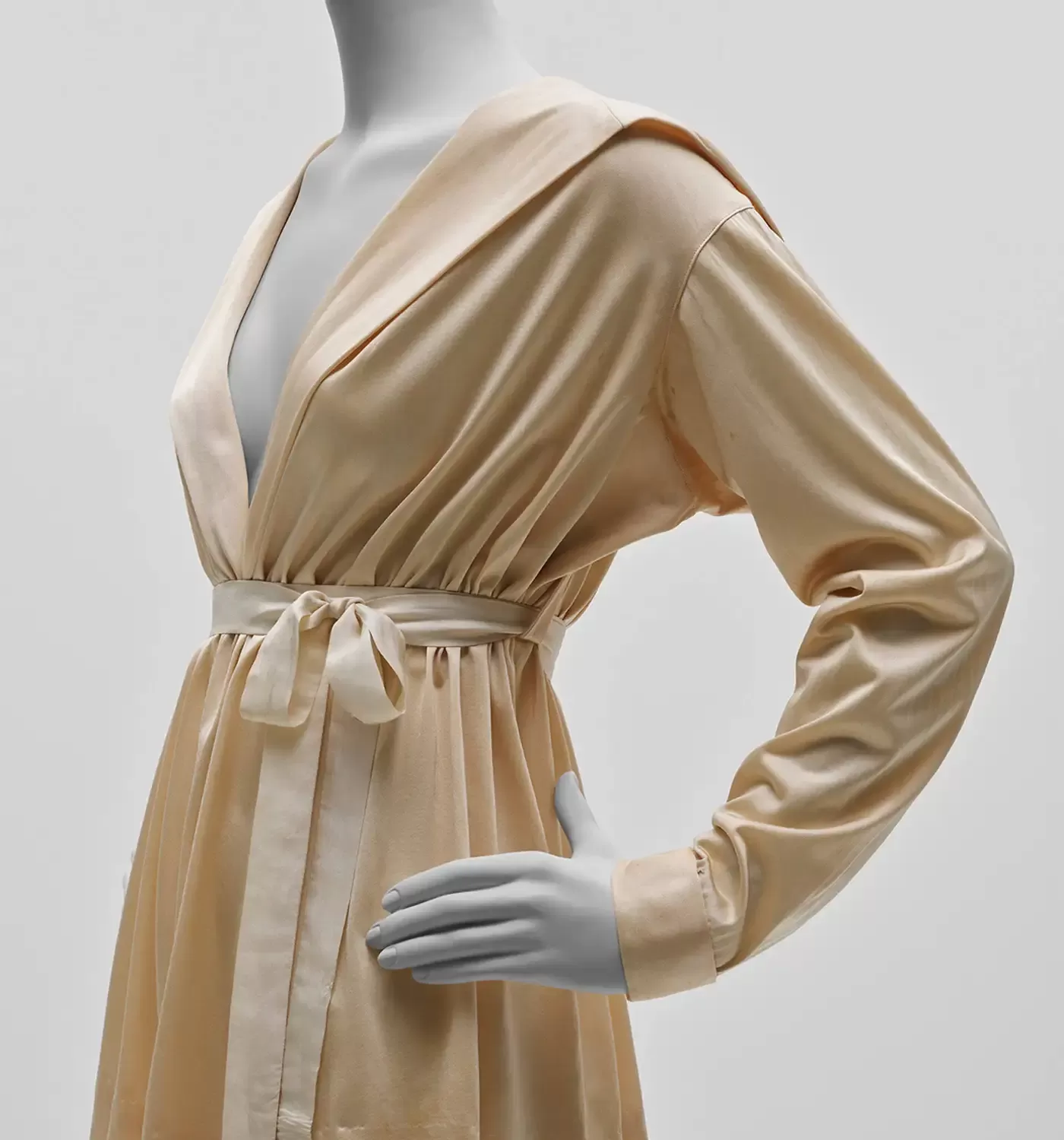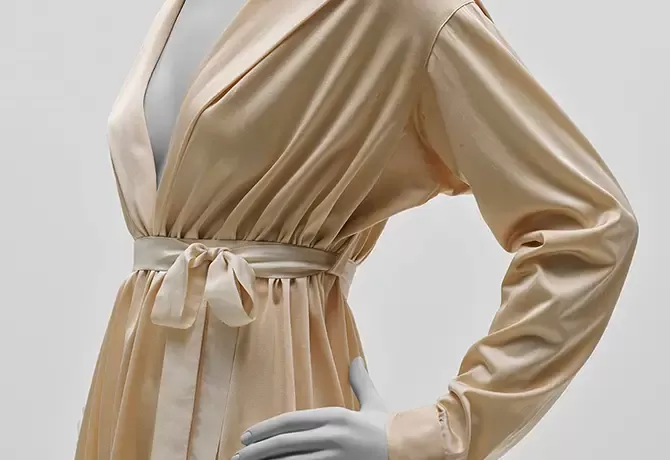 Silk jersey marinière blouse by Gabrielle Chanel, Spring/Summer 1916
One of the exhibition's highlights is the earliest surviving Chanel garment, the silk jersey marinière blouse from Spring/Summer 1916. Though it might look intrinsically simple, the revolutionary fabric choice immediately positioned Chanel firmly in the Paris fashion scene. Before this, jersey was solely associated with underwear and stockings, but its appeal broadened with Chanel's daring reinvention of the textile.
The day dresses from the 1920s spotlight comfortable elegance, which Chanel pioneered at the time – a sharp contrast to the constricting fashion from earlier in the century, which relied heavily on corsetry. As you walk through the exhibition, you can see that Chanel's core mantra never really altered; she aimed to create fashion that assisted the lifestyle of active women – rather than acting as a hindrance to it – whether it was through her 1927 sleeveless tennis dress or later through her tweed women's suits, available in every tone imaginable (and displayed sumptuously in a multi-tiered display).
Though the sheer variety of garments on show is certainly impressive, what I found particularly fascinating was the storytelling about Coco Chanel's life through the careful curation of clothing. Having begun life in a monastery orphanage after her mother's passing and subsequent abandonment by her father, she managed to leave this behind her and build a name for herself – embedding, in every way, Coco Chanel in high society.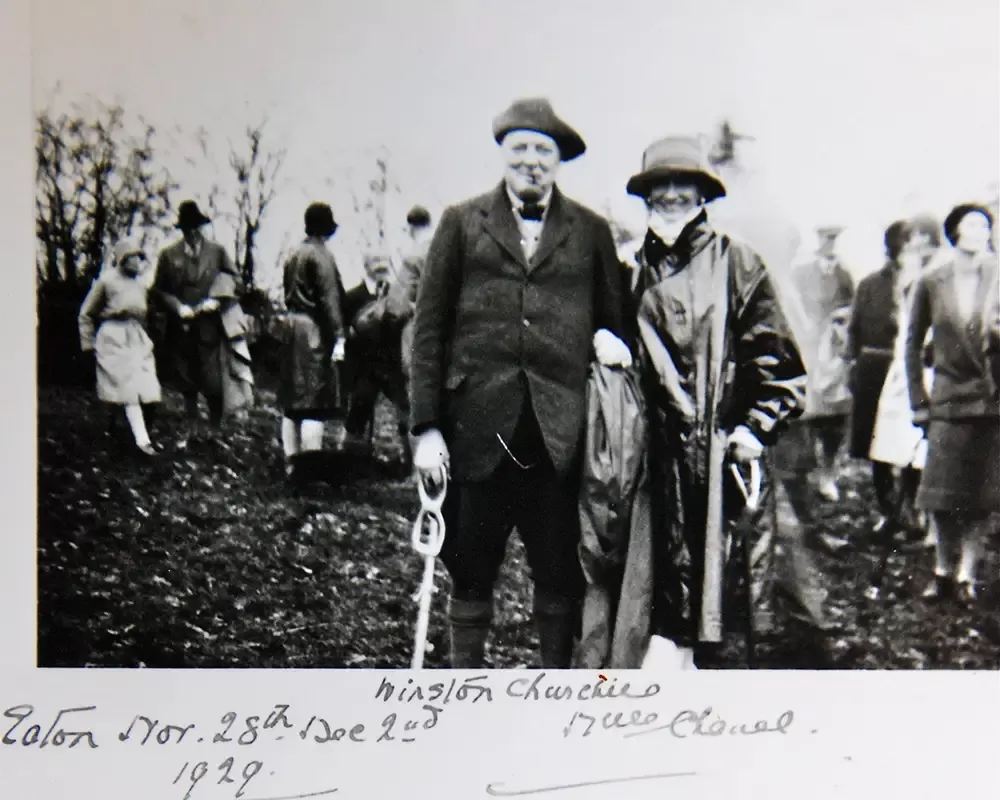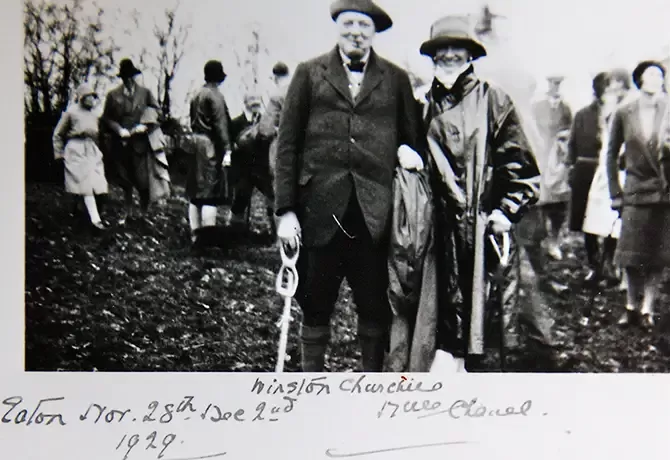 Coco Chanel enjoying a day out with Winston Churchill | Source: winstonchurchill.org
Rather than create a brand that served the luxury market, she became synonymous with high-end fashion and served as equal to her clients. Photographs of Coco Chanel enjoying a day out with Churchill or her former lover, the Duke of Westminster, add colour to this story in the exhibition.
However, what might be most shocking to visitors is how the narrative develops in the war years after the German occupation and the closure of the House of Chanel in 1939. Documents on display chart her relationship with the German spy Hans Günther von Dincklage and even implicate her as a trusted source for the Nazis. However, in recently discovered research, her name was conflictingly found on the list of 600,000 members of the French resistance. So, perhaps areas of her life will forever remain a shade of grey.
The exhibition ends with a single outfit: her own. The austere, black-and-white suit and plain wide-brimmed hat is an ensemble that she was photographed in several times and became associated with her persona, perhaps because it subtly hinted at her humble origins as a milliner. As the journalist Prudence Glynn wrote in 1971, 'It is impossible to chart pictorially the evolution of Chanel as a designer because she did not evolve. Rather, fashion evolved around her. She created an overwhelmingly successful look when it was launched that left ineradicable traces in fashion.'
Want to be invited to private tours, previews, and talks at the most esteemed art and cultural events around the world? To make it happen, we work alongside the most prestigious artists, galleries, museums, auction houses, and art fairs globally. Find out more about a Quintessentially membership here.