As most brands finalise their Spring-Summer 2024 collections in preparation for September and October's shows, we consider the broader impact of the fashion industry. Aside from the clothes we wear, global trends across lifestyle and more are influenced by this vast industry. Some of our favourite reflections of designers' aesthetics can be seen in hotel properties. Here's a selection of what we consider to be the best around the globe.
Suite Coco Chanel, Ritz Paris
Stunningly beautiful, this suite overlooking the Place Vendôme was Gabrielle Chanel's home for 34 years. Pairing the innate elegance of the Ritz with her glamorous personal style, she incorporated her own furniture, art, and décor amongst the Ritz's existing panache. Imagine rich neutrals and expensive, rare materials – there are even two breathtaking crystal chandeliers. The expansive space features a separate living room, steam room, and dressing room alongside the artwork and Coromandel lacquered screens she brought into the space. It has been left perfectly intact since her passing.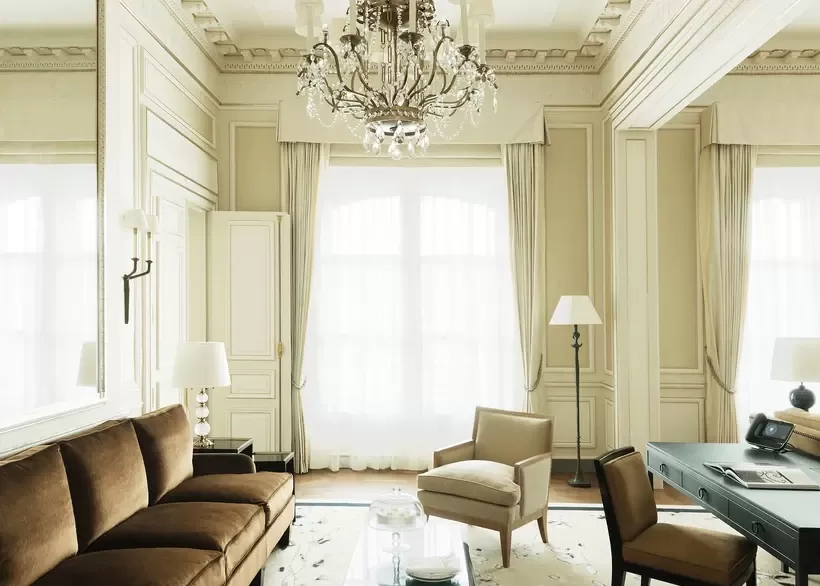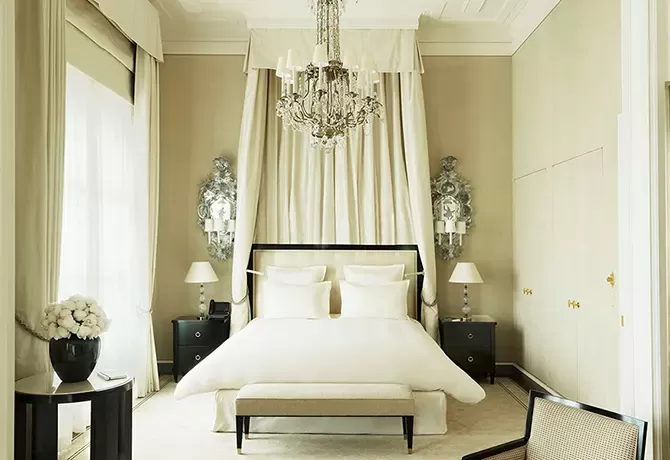 15 Pl. Vendôme, 75001 Paris
The Royal Suite by Gucci, The Savoy London
Nodding to Guccio Gucci's former employment as a luggage porter at the storied Savoy Hotel, this special suite was transformed to reflect the codes of the house in 2021. The vast space incorporates items from the Gucci Décor Collection, from furniture to bedding to dinnerware. Offering views across the Thames, the geography and size of the room itself reflects the decadence of the brand – and the overall service transcends the stay, being sold as an entire package that includes Rolls Royce transport, a private Gucci shopping experience, a dedicated butler, champagne, and more.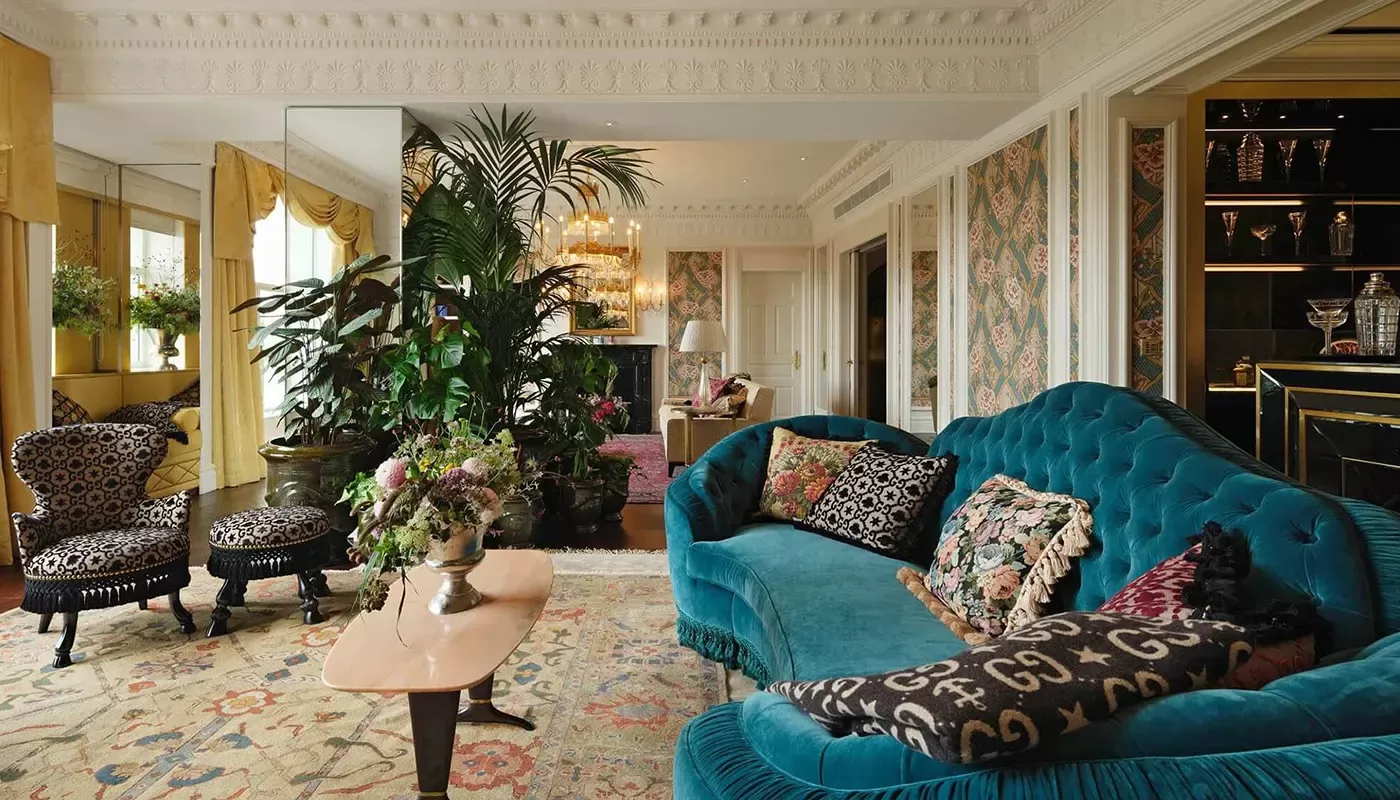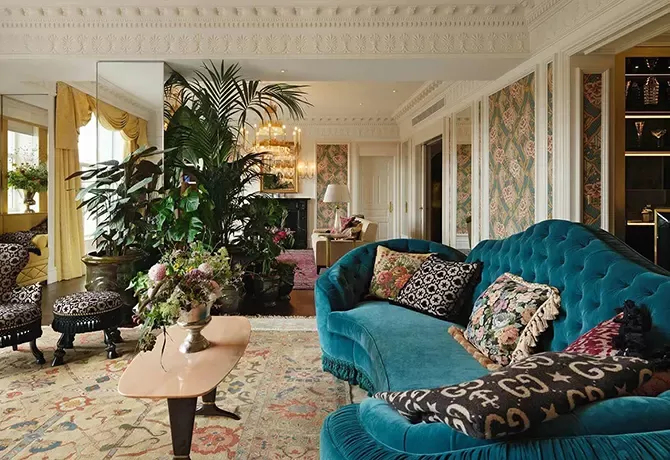 Strand, London WC2R 0EZ
Vermelho, Melides, Portugal
Surpassing the tribute suite, Vermelho's entirety comes courtesy of Christian Louboutin. He has designed every aspect of the hotel, inspired by winters spent in the region, and it embodies his signature style and taste as well as Portuguese tradition and savior faire. Intimate and refined, the property consists of just 13 rooms, a restaurant and bar, a stunning lounge, and a verdant pool area. The impact of Louboutin's eye is most relevant in the artwork featured throughout; bold colours, frescoes, and hand-painted Alentejo tiles pay tribute to local craftsmanship whilst maintaining the designer's singular aesthetic.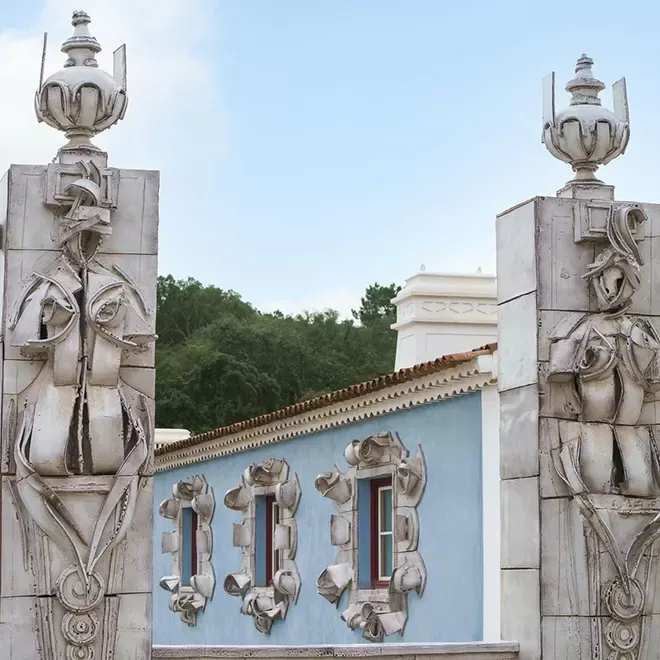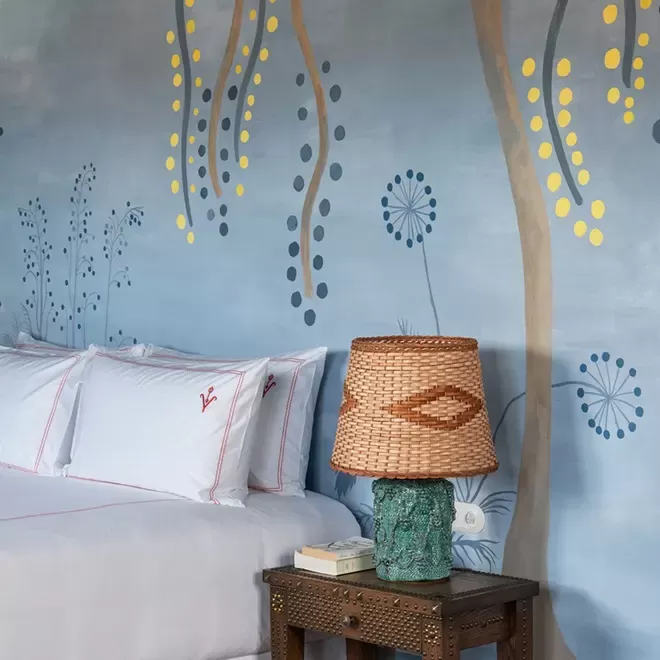 R. Dr. Evaristo Sousa Gago 2, 7570-635 Melides
The Sir Paul Smith Suite, Brown's Hotel London
A quintessentially British hotel, it is only fitting that Rocco Forte's central London Brown's includes a suite by one of the foremost purveyors of British fashion, Paul Smith. Reflecting his idiosyncratic sensibility and trademark stripes, the space overlooks Dover Street and has a very homey feel with a large sitting room and generous bathroom. The designer has considered each detail, from the vintage furniture to the gallery wall of selected photography and artwork; adjoining to two neighbouring rooms, this is an ideal accommodation for families.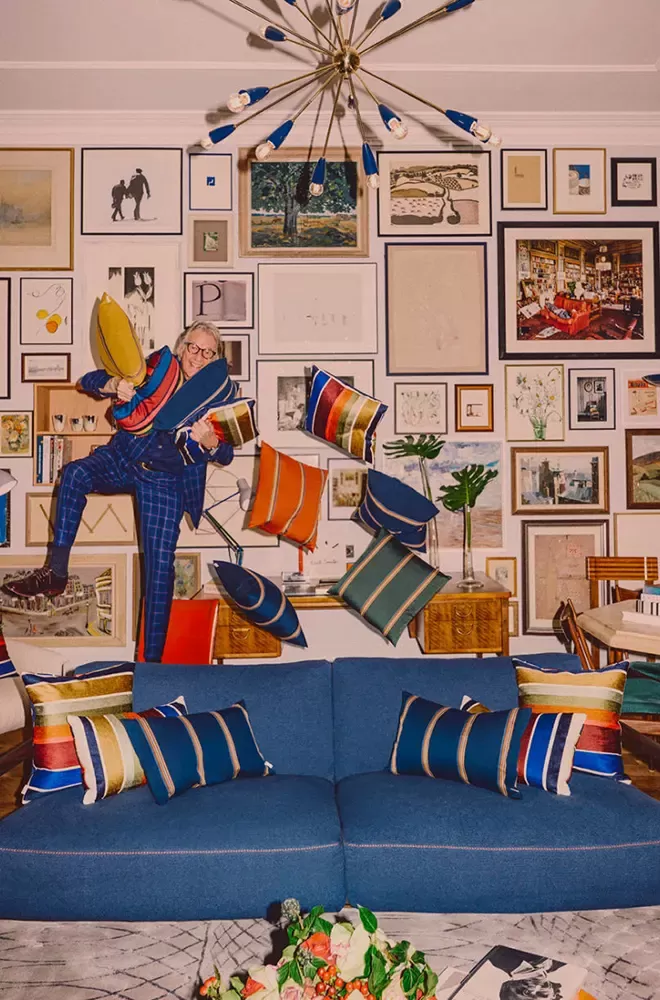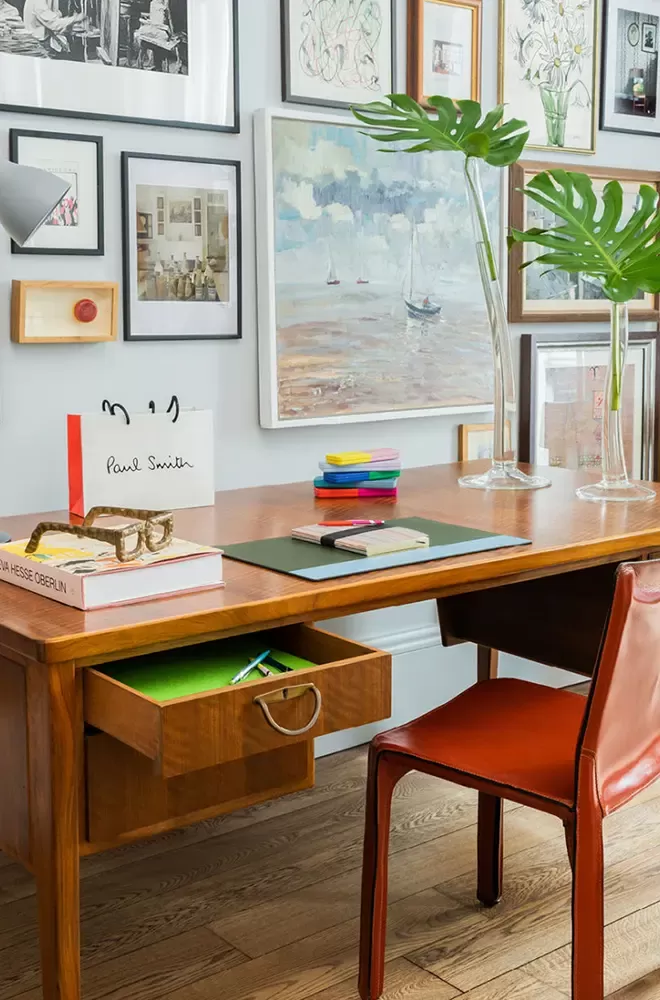 33 Albemarle St, London W1S 4BP
Round Hill Hotel & Villas by Ralph Lauren, Montego Bay, Jamaica
A resort consisting of a series of cottages and villas, Round Hill offers guests incredible service and privacy, which is why it has become a choice destination for celebrities. Ralph Lauren owns two properties within the resort, which are for personal use – but each public space throughout the hotel has been designed and kitted in Ralph Lauren Home. Reflecting his distinctive personal style, the crisp and sophisticated aesthetic spotlights warm white tones with rich mahogany wood. Expect luxurious service, naturally, and poolside neighbours such as the Laurens, Paul McCartney, and Michael Douglas.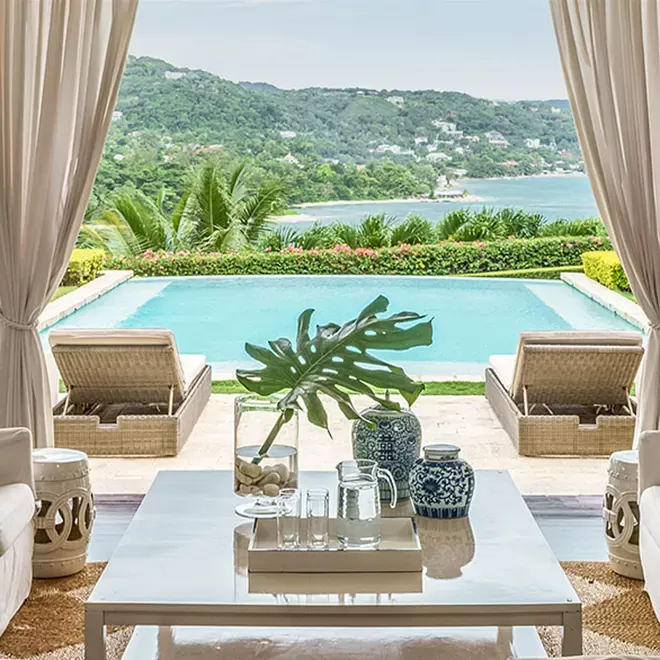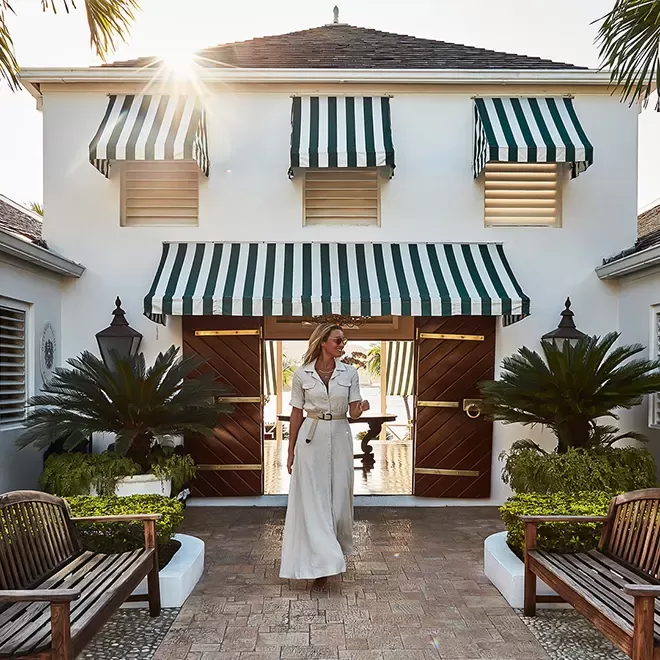 John Pringle Drive, Montego Bay
The Harrods Suite, Cala Di Volpe, Sardinia, Italy
One of the world's foremost department stores, it only makes sense that Harrods would be called upon to design a suite at Hotel Cala di Volpe – another iconoclast. The Sardinian hotel surrounds a private bay, wherein new suites accompany those first developed by French architect Jacques Couëlle in the '60s. The sense of refined luxury for which Harrods is known permeates the signature suite, lending an elevated feel in comparison to the property's other spaces: envision raw wooden accents with crisp whites and warm terracotta hues, a turquoise-tiled infinity pool, gold and bronze accents.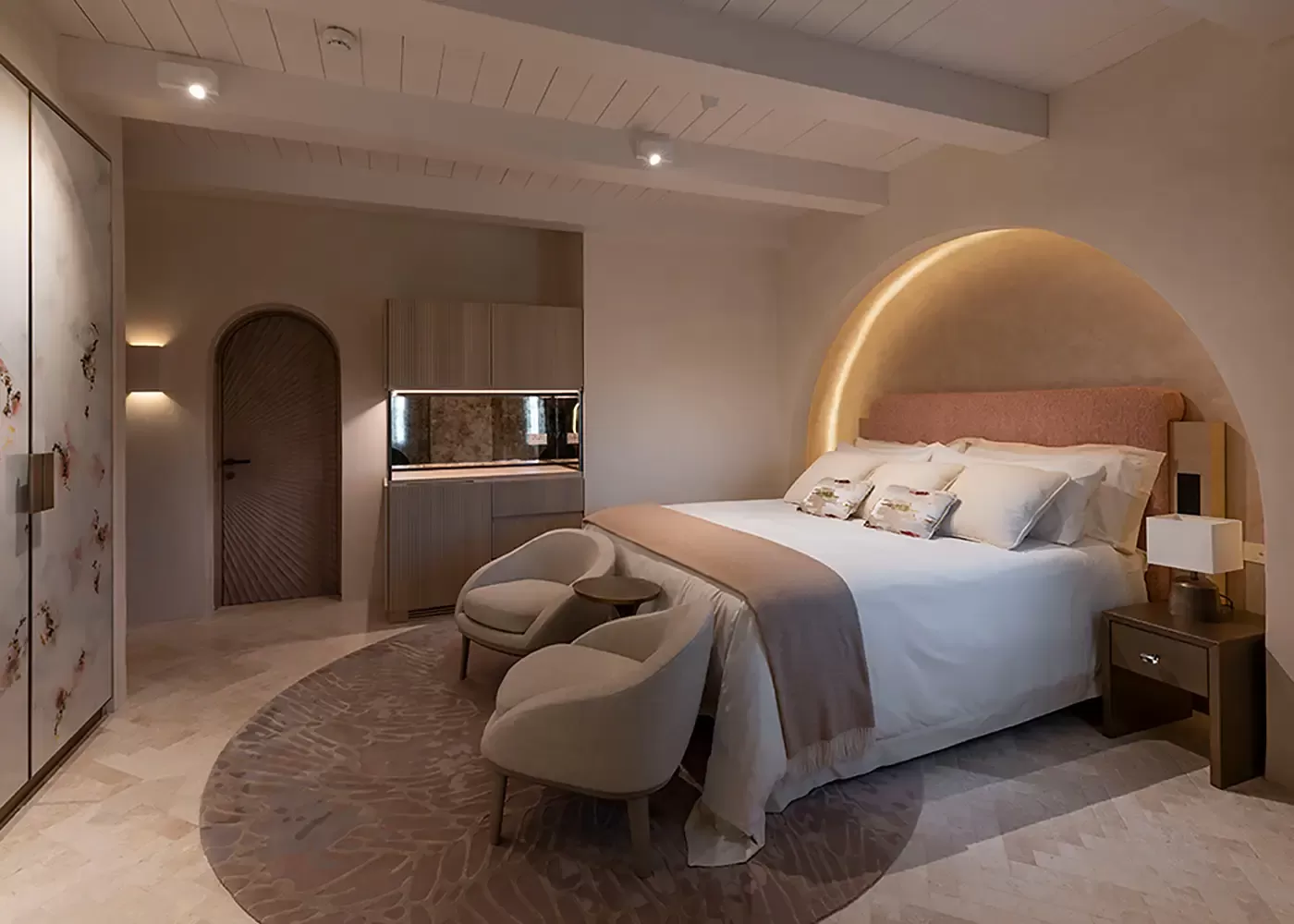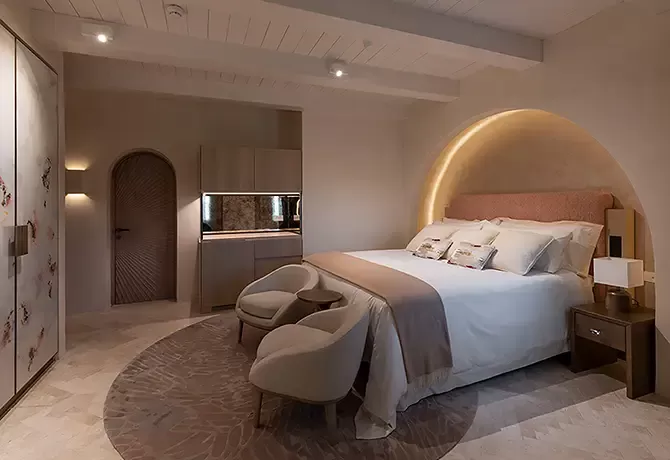 SP160, 07021 Capriccioli SS
Ferragamo's Portrait Firenze, Florence, Italy
Owned by the Ferragamo family, Portrait Firenze reflects the luxury brand's refined and timeless sensibility. Known for luxe textures and materials – especially leather – the hotel interprets this code using warm wood and soft cashmere throughout with signature colours of black, grey and gold. A personal art collection furthers the property's personality, with works featured in each of the contemporary rooms and suites; we love the Ponte Vecchio Suite for exceptional views and a decidedly chic at-home feel.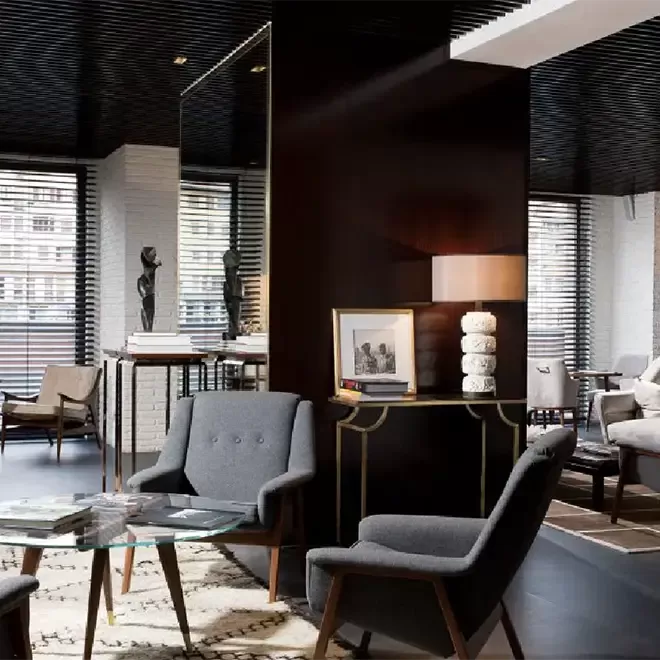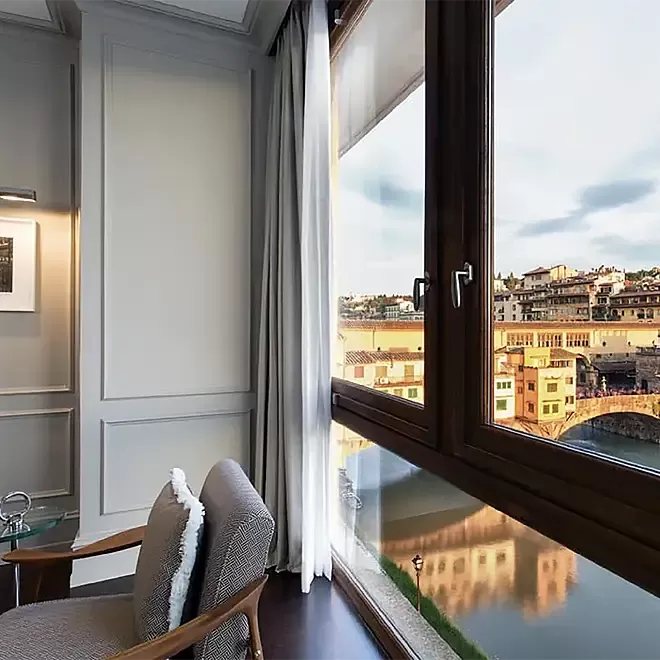 Lungarno degli Acciaiuoli, 4, 50123 Firenze FI
Think you've seen it all? Think again. Our global network of dedicated travel specialists plans one-of-a-kind, tailor-made travel experiences to make every trip your best yet. Find out more about Quintessentially Travel here.