As days become shorter and nights longer, you may want to revamp your home as we transition into the colder months. Be it sprucing up your space with a spot of colour or adding a sparkle in time for dinner party season, we've asked some of the finest tastemakers from the interiors world to share their tips for keeping your abode looking its best for autumn.
Incorporate some artwork
Elevate your surroundings with art; carefully curated pieces can enliven a space and add personality. The proper selection and positioning can boost your mood and make a place feel more vibrant and warm. 'When chosen thoughtfully, a painting can breathe life into a room and tell a story,' says Dabia Alani, Design Manager at Harrods Interior Design. 'It isn't necessarily easy or quick, but you cannot go wrong with art you love – layering it over time with other pieces will enrich the narrative and add beauty to your home.'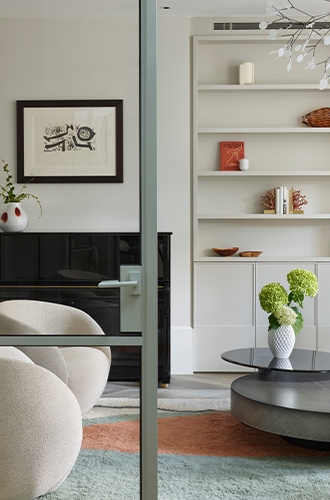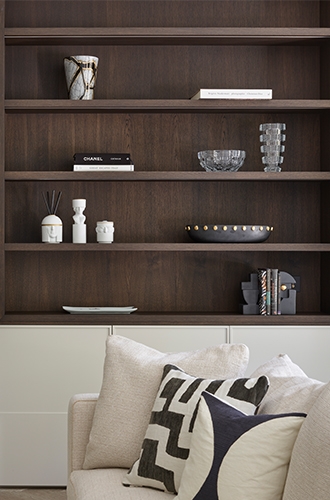 Credit: Harrods
Play with layering
One of the most effortless ways to revitalise your living space is to incorporate layering, especially when the cold weather prompts us to cocoon ourselves in sumptuous blankets. 'Introducing soft textiles such as cashmere, wool, silk, and velvet create depth and naturally elevate the room,' says leading interior designer Martin Kemp. Wrap a throw over a sofa to add a touch of luxe, or try Kelly Hoppen CBE's favourite trick of changing your curtains to a thicker fabric to add an extra autumnal dimension.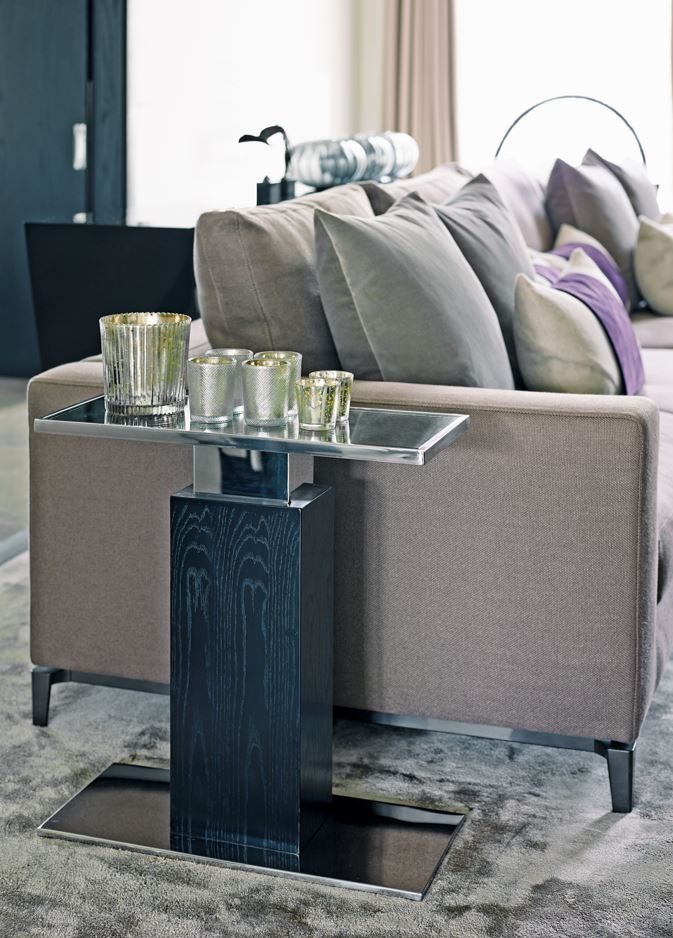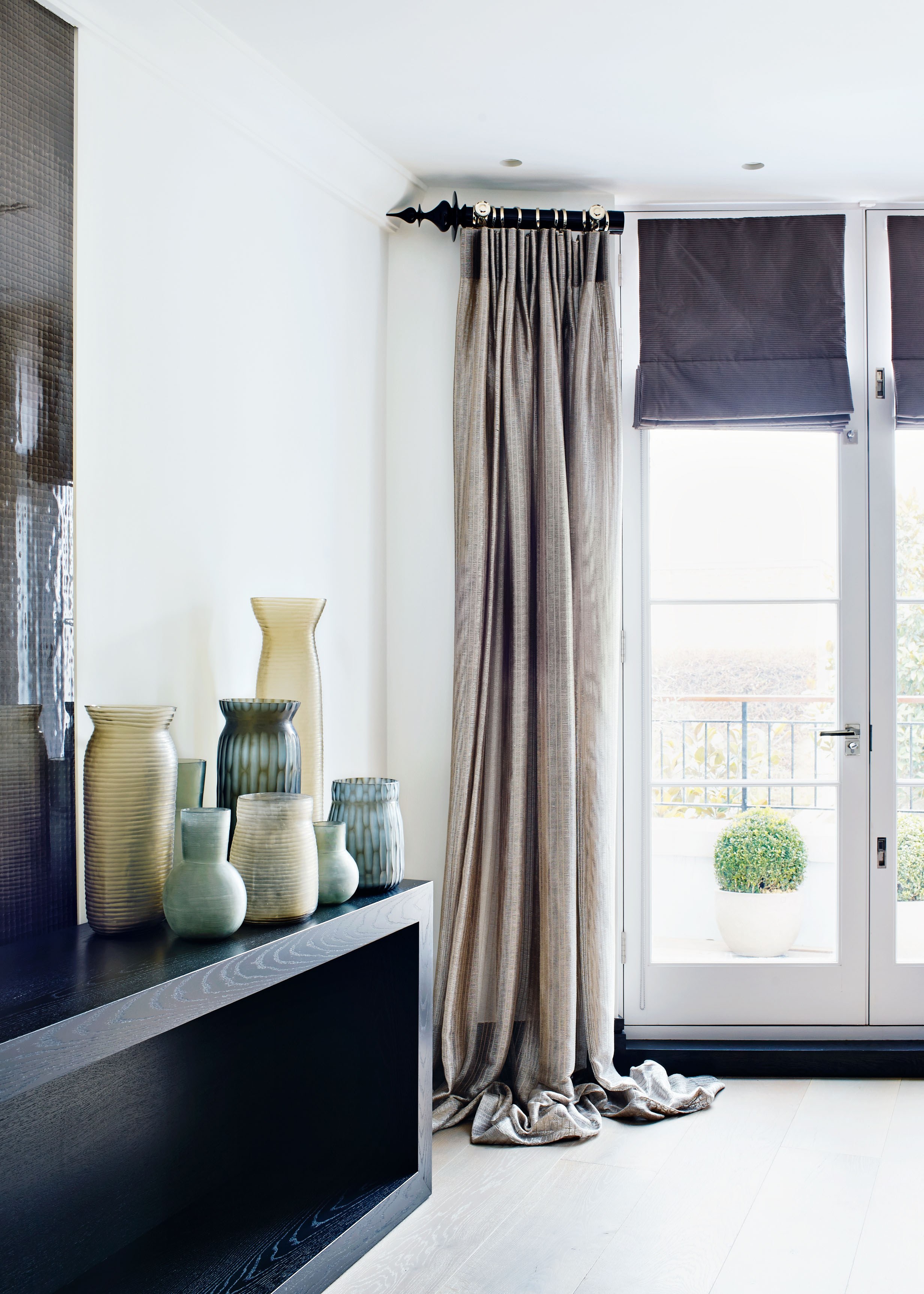 Credit: Kelly Hoppen CBE
Add a rug
Look to amplify a room's ambience by weaving a rug into the space; you can explore different weights and materials by either colour blocking or contrasting to make an impactful statement. Interior design duo Glenn Robb and Iain Pritchard of Alexander Thomas say we will see texture and deeper colours for autumn, with pattern playing a large part in the design and the two being blended as a trend. They suggest adding a new rug to create depth and warmth to bare floorboards or a plain carpet. Try channelling geometric patterns or looking toward more tapestry-centred pieces to create a bohemian twist.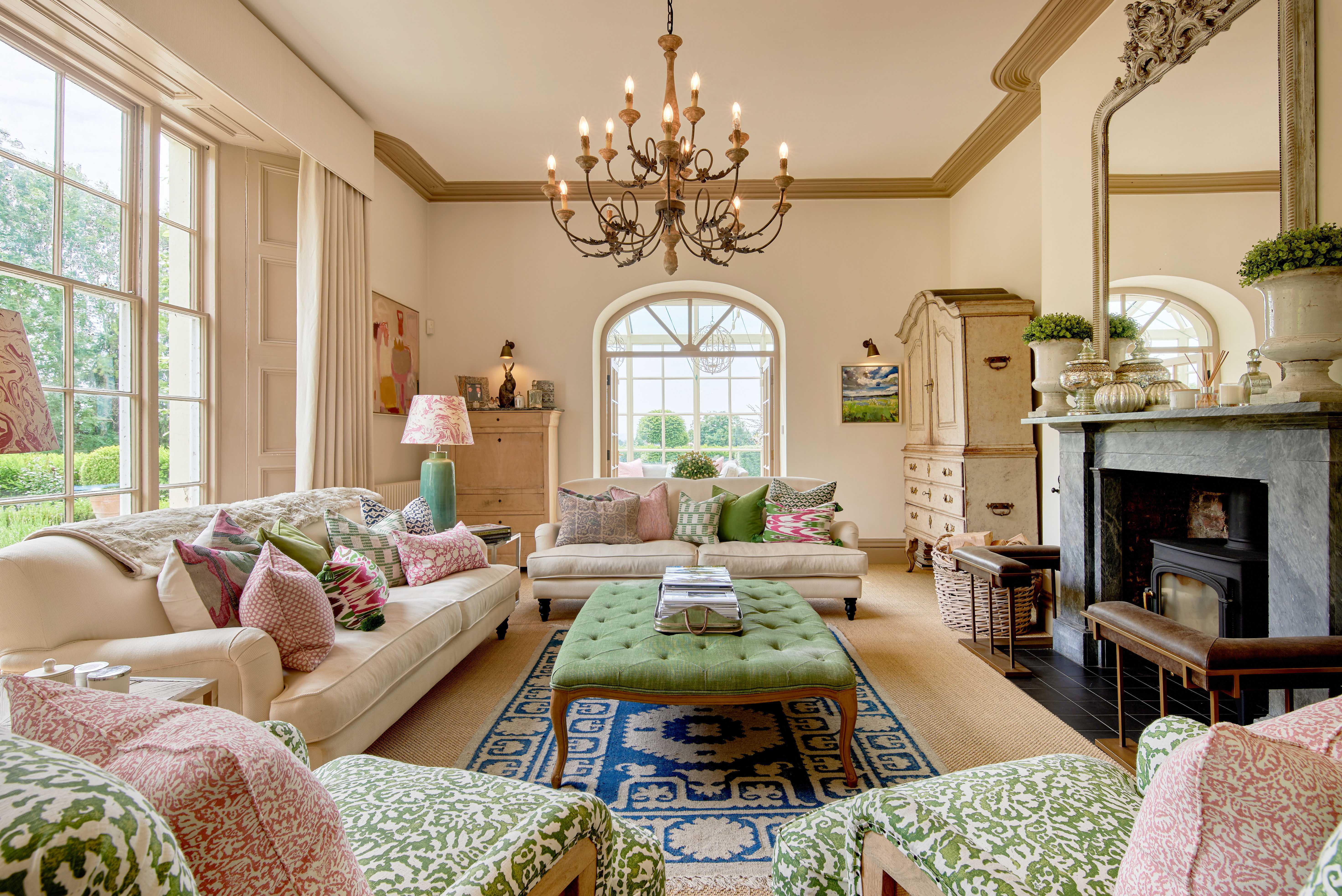 Credit: Glenn Robb and Iain Pritchard
Zhoosh up your outdoor space
'Outdoor spaces have become rooms, fully equipped with refined furniture, heating and ambient lighting orchestrated for different moods', says Alani. With many of us still spending quality time outside, making your outdoor space feel an extension of your home is key in a nod to an era where we continue to adapt our homes into places of work, rest and play. Take in the natural landscapes and unspoilt beauty of the greenery and imperfect elements of the outdoors, and use these as a base to design your garden slash living area.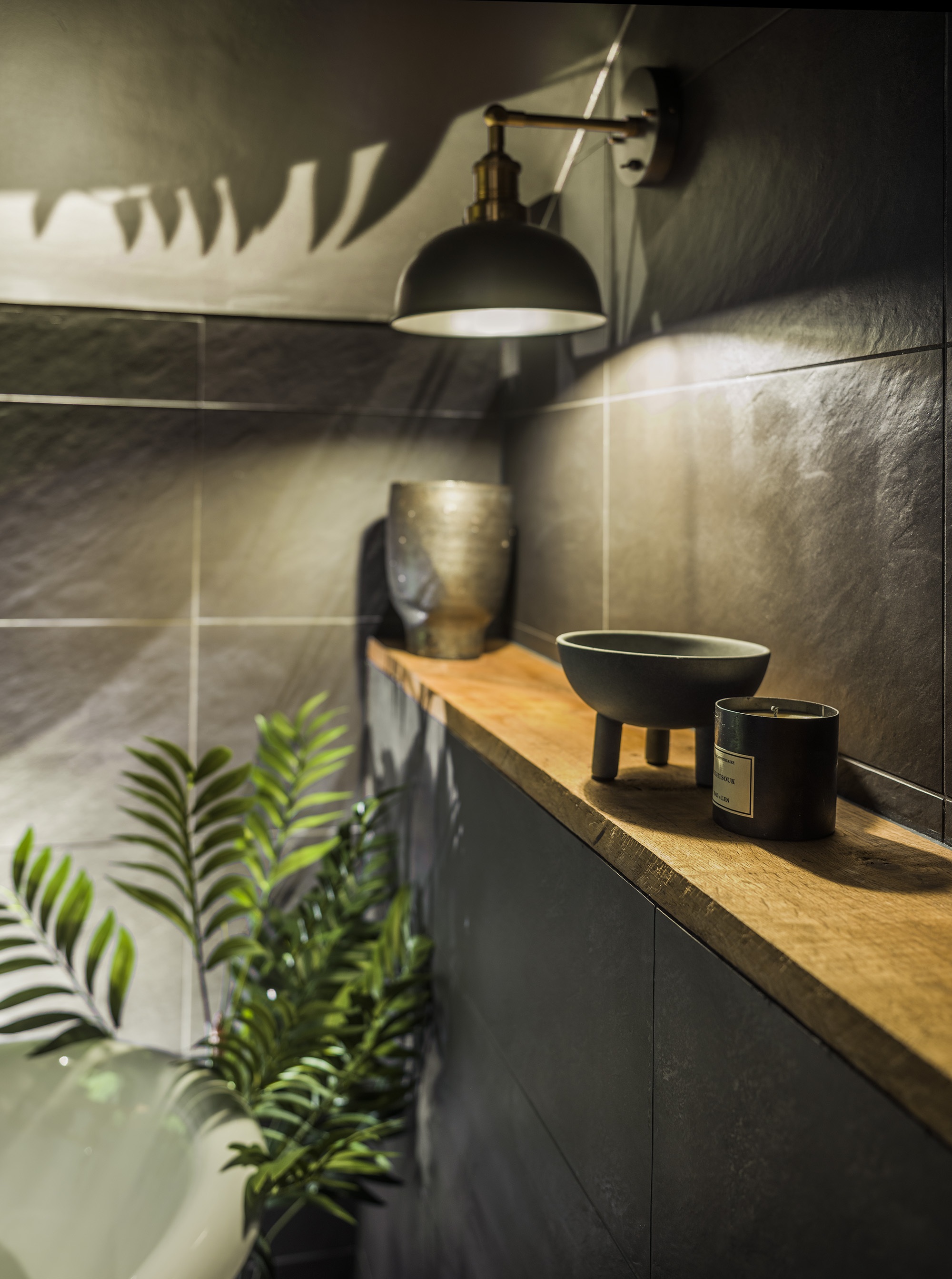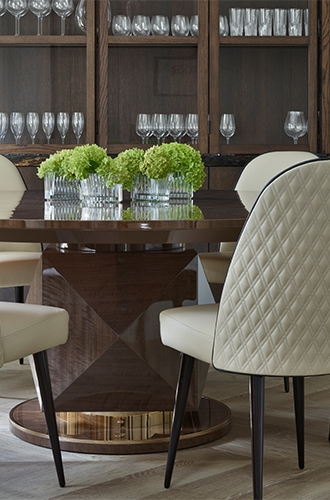 Credit: Kelly Hoppen (left) Harrods (right)
Warm your home with lighting
Considered lighting is an easy and dramatic way to change an interior aesthetic, says Hoppen. 'As the autumn and winter months begin to get darker, building layers of light in a room creates an ambience; I recommend bringing in warmer tone lights with table lamps, floor lamps or pendant lights.' Having ample lighting boosts our mood, well-being and positivity levels. Be bold with sculptural lighting, or go for simpler designs that can be a focal point in the room. For a softer effect, candles can also add a subtle glow and the addition of scent to complement the sensory experience in your home.

Credit: Martin Kemp
Create a feature wall
A standout wall can instantly uplift a room, and an autumnal palette of darker tones is ideal for a seasonal way of dressing the walls in your bedroom or living room. Omer Aslam, founder of Studio 198, says to look out for textured wallpapers to make a big statement this season. We love some of the toned-down neutrals and shades of muted greys that have donned many contemporary hotels of late, which can be easily worked into your home. For smaller spaces, try adding a horizontal wallpaper to make a room feel more expansive and play with two-tone leafy patterns to bring the outside indoors.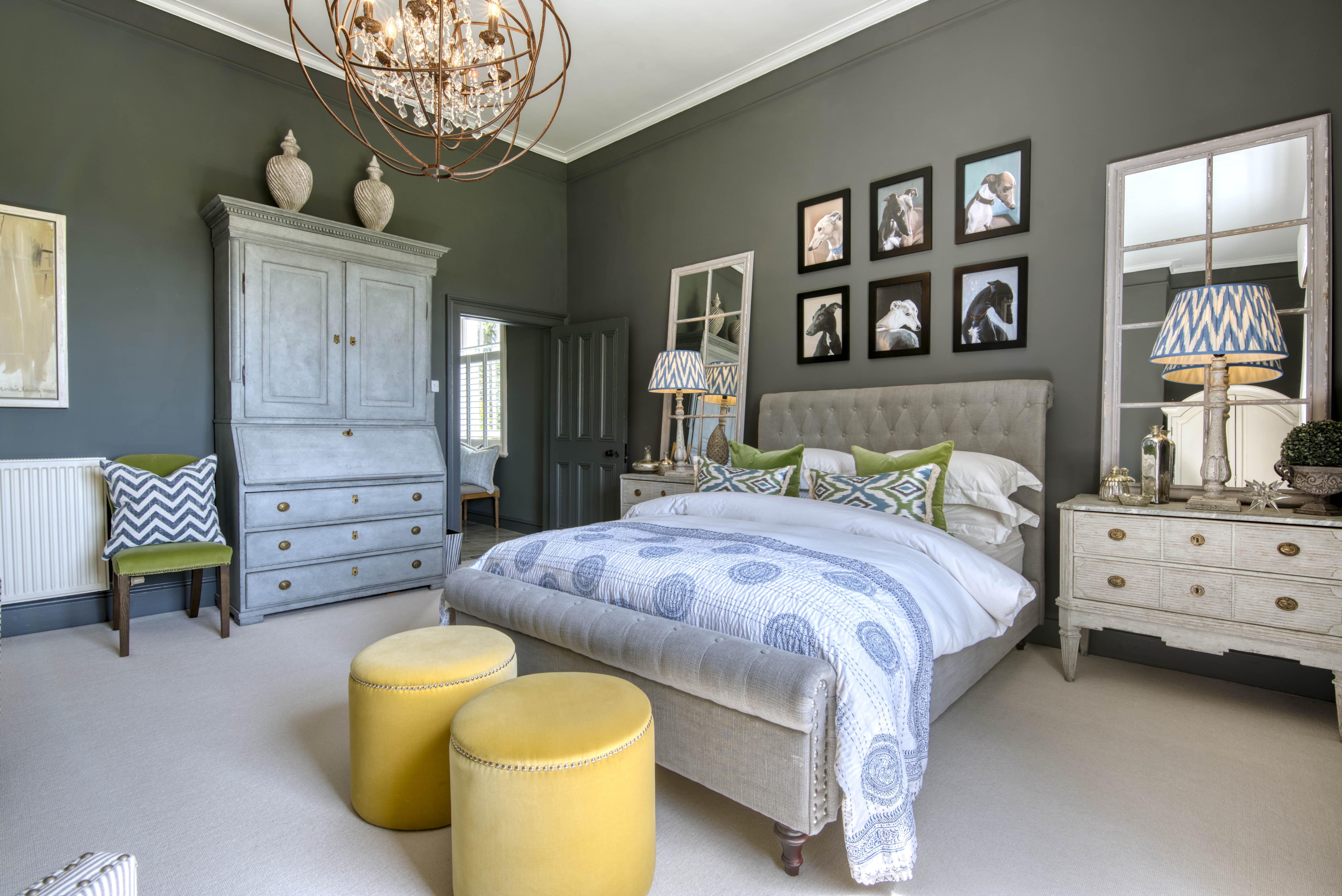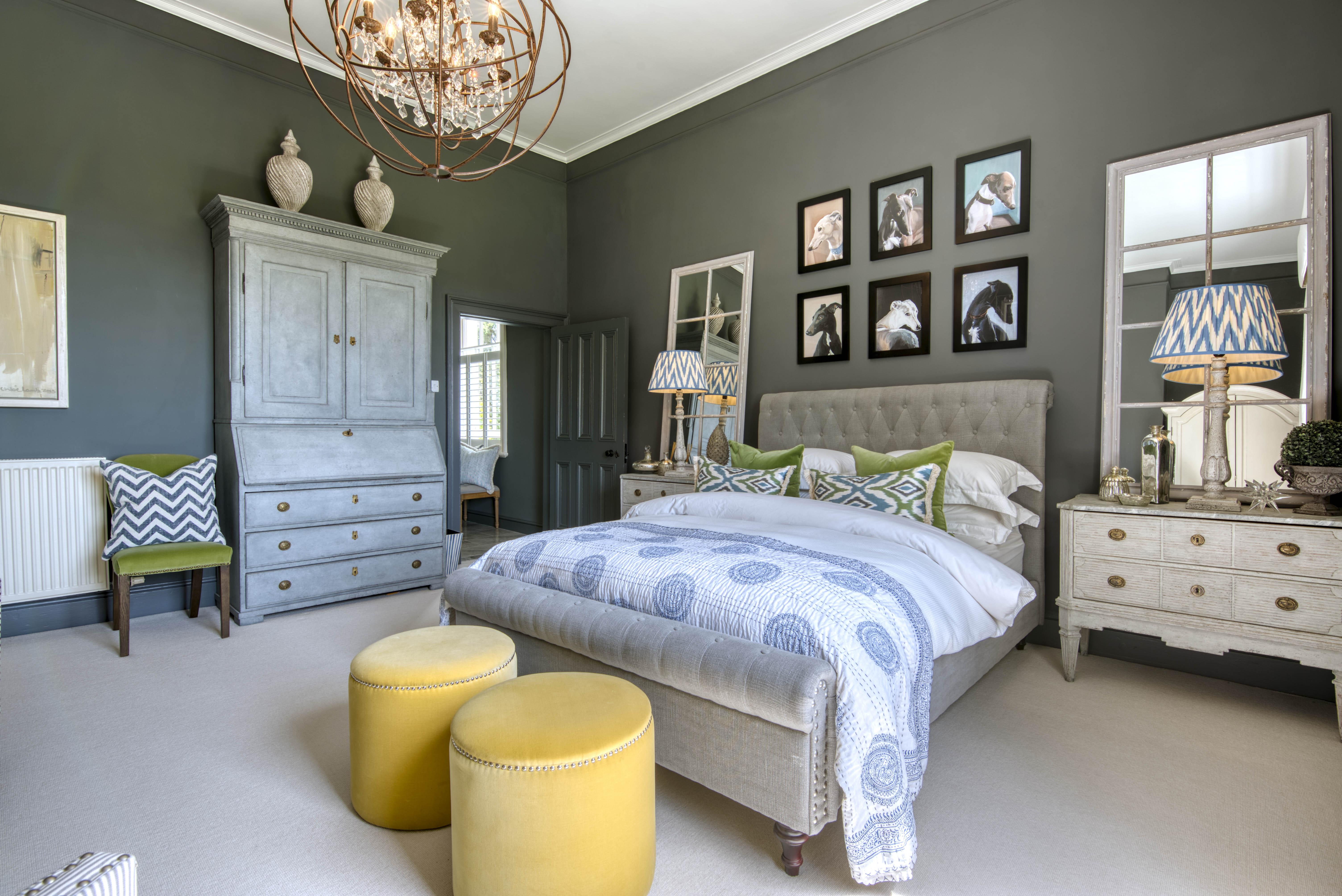 Credit: Glenn Robb and Iain Pritchard
To learn more or for additional suggestions, please contact your lifestyle manager.