The return of Glastonbury has set a sizzling tone for a summer of festivals. However, if getting acquainted with wellies and tentpoles sounds as appetising as mud – and plenty of it – our list of alternative occasions is likely to suit. We've selected eight boutique festivals that are more along the lines of 'fine dining and four-poster beds', with events such as a literary festival at a 17th-century estate, a wild swimming retreat in the Lake District, and a forest fiesta with Michelin-starred menus: truly something for everyone.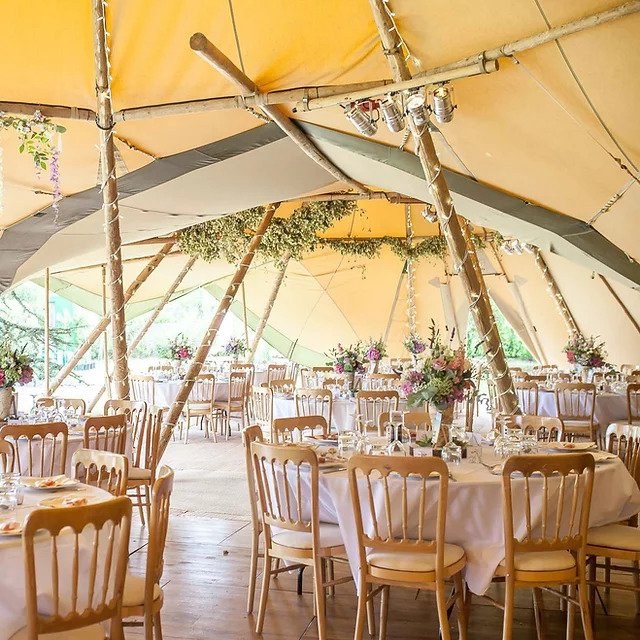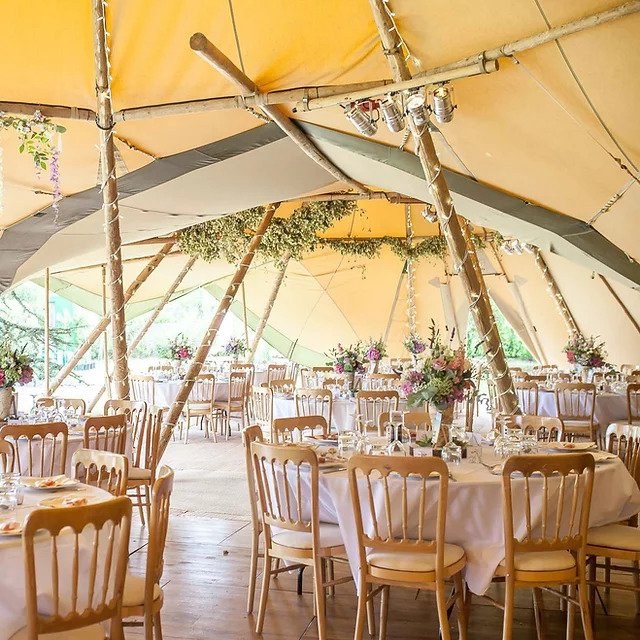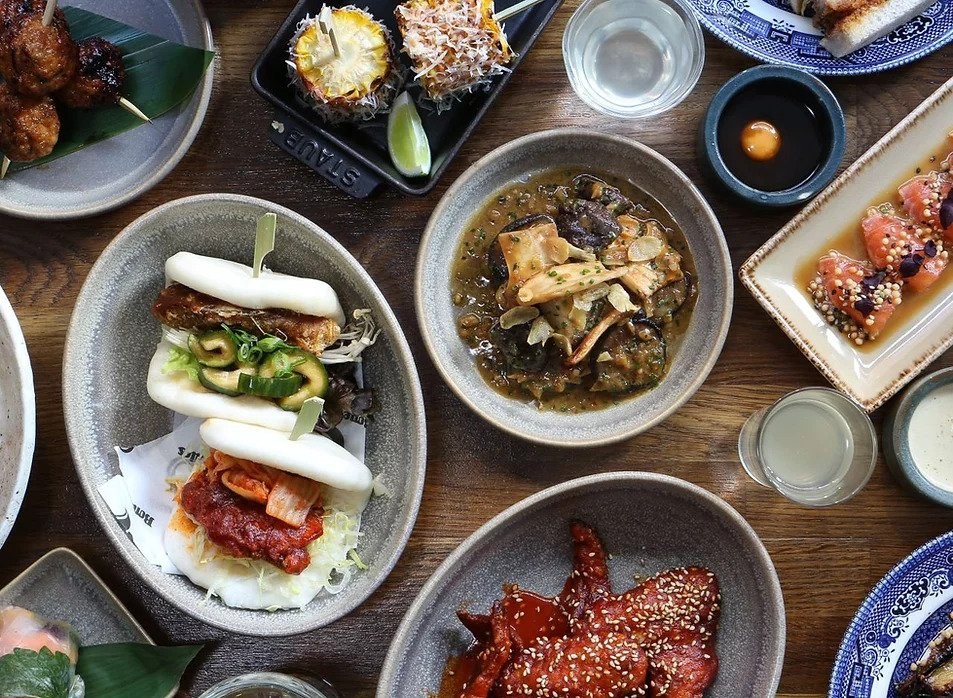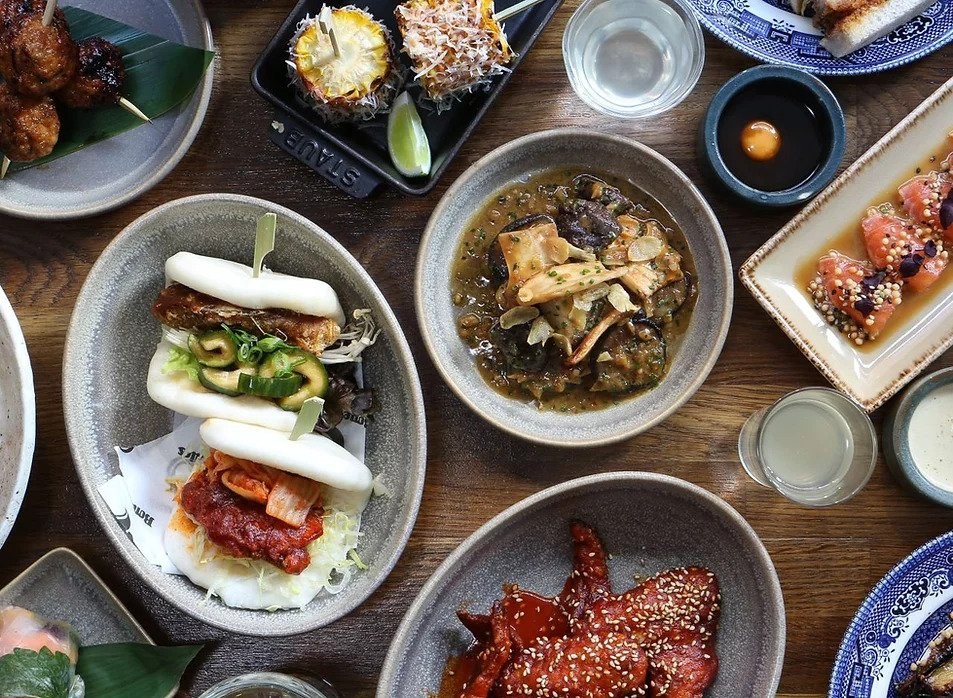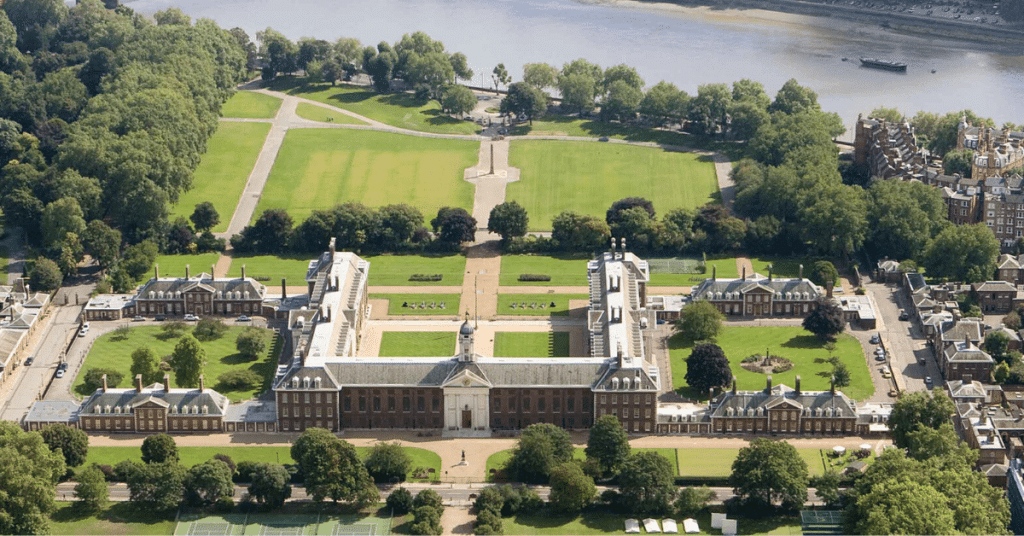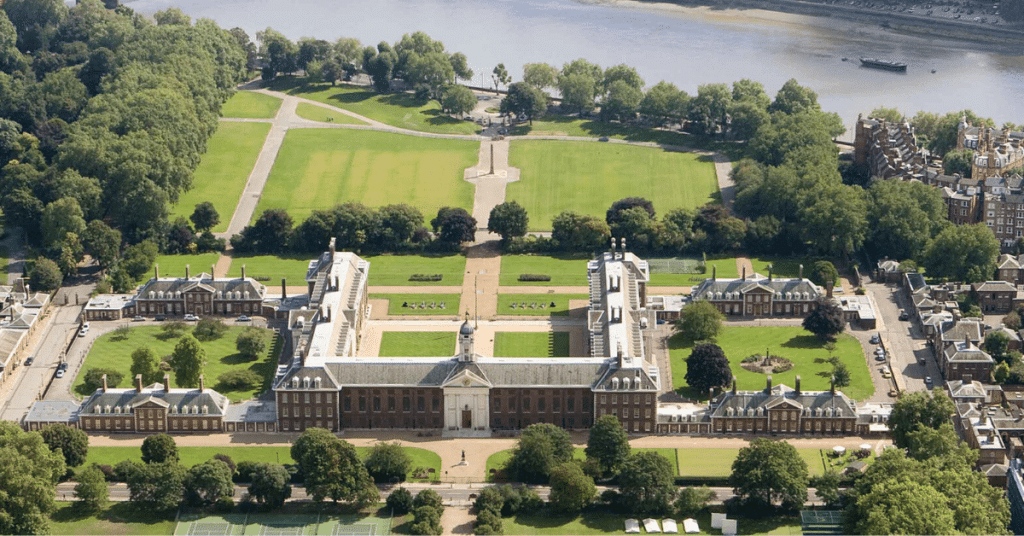 Savour
Savour, London
30th–31st July
London has its fair share of food festivals, but new for 2022 is Savour. Unlike existing offerings, Savour's ambition is to spotlight up-and-coming restaurants and chefs you may not have heard of but definitely should. The line-up includes luxurious Knightsbridge restaurant Sumosan Twiga, Bib Gourmand holder Legare, tapas bar Salt Yard and more, all of whom will serve their best dishes. Each will also create a Savour Festival competition dish, with diners voting for their favourite. Factor in the bucolic grounds of the Royal Hospital Chelsea, and you've truly got an experience to savour.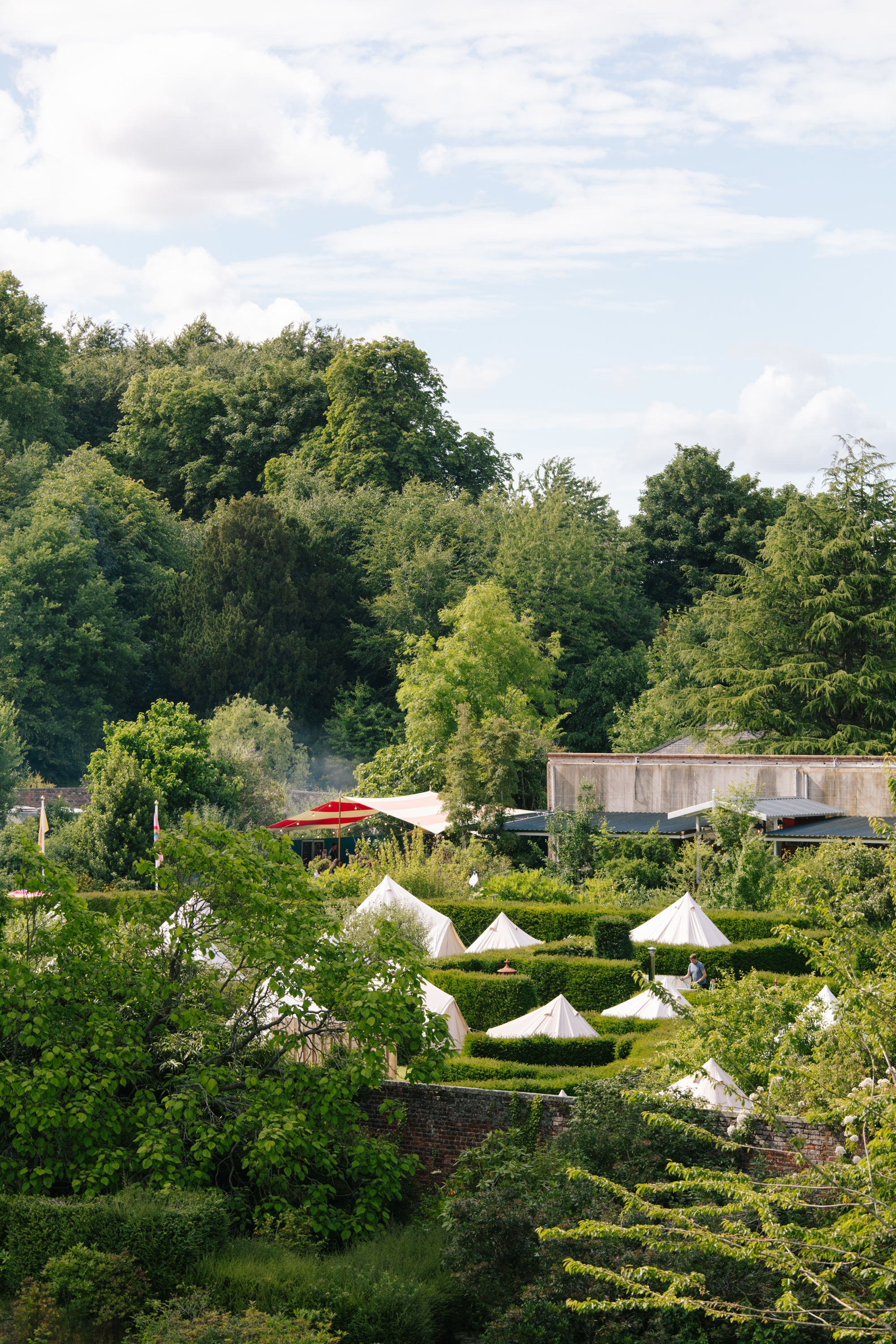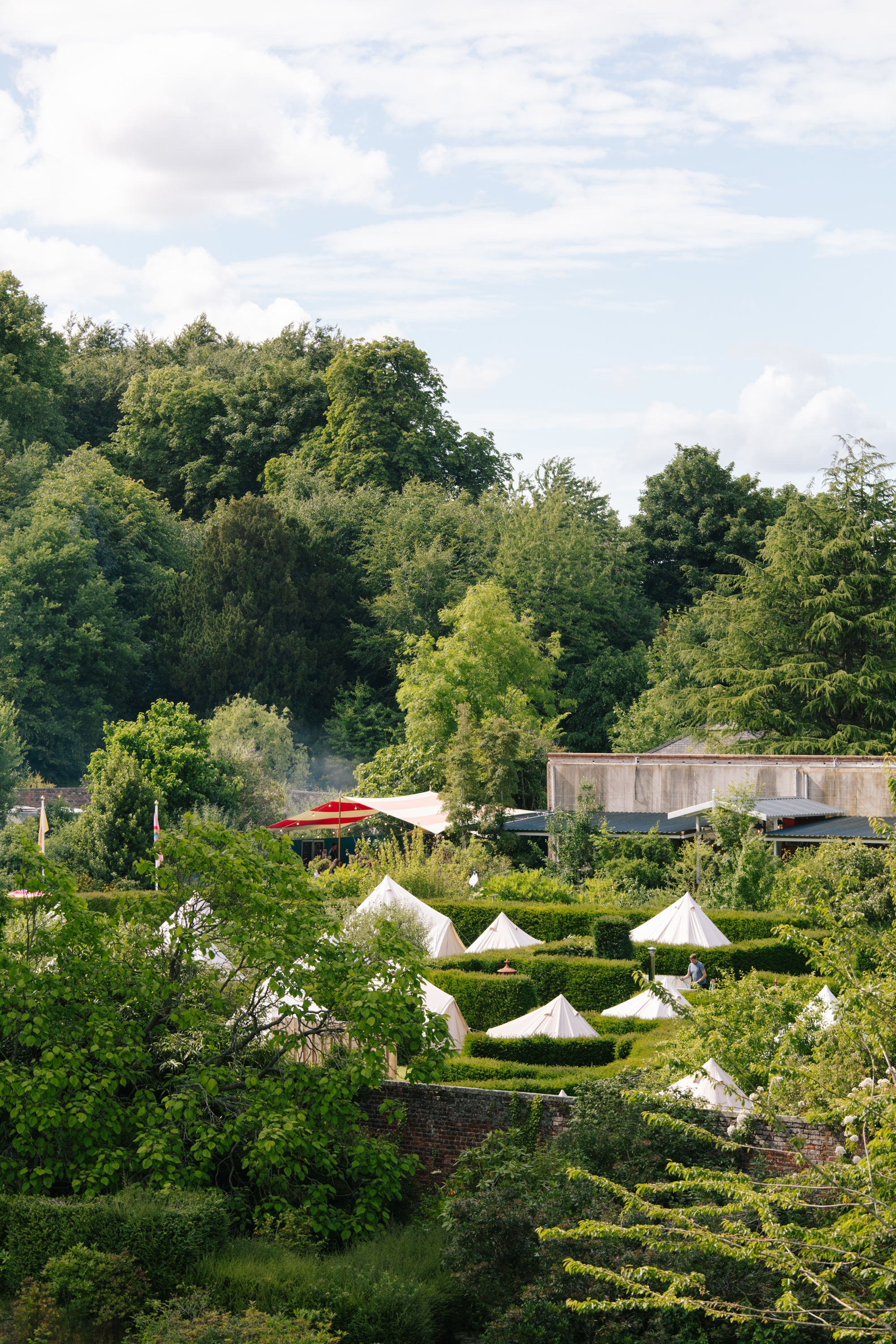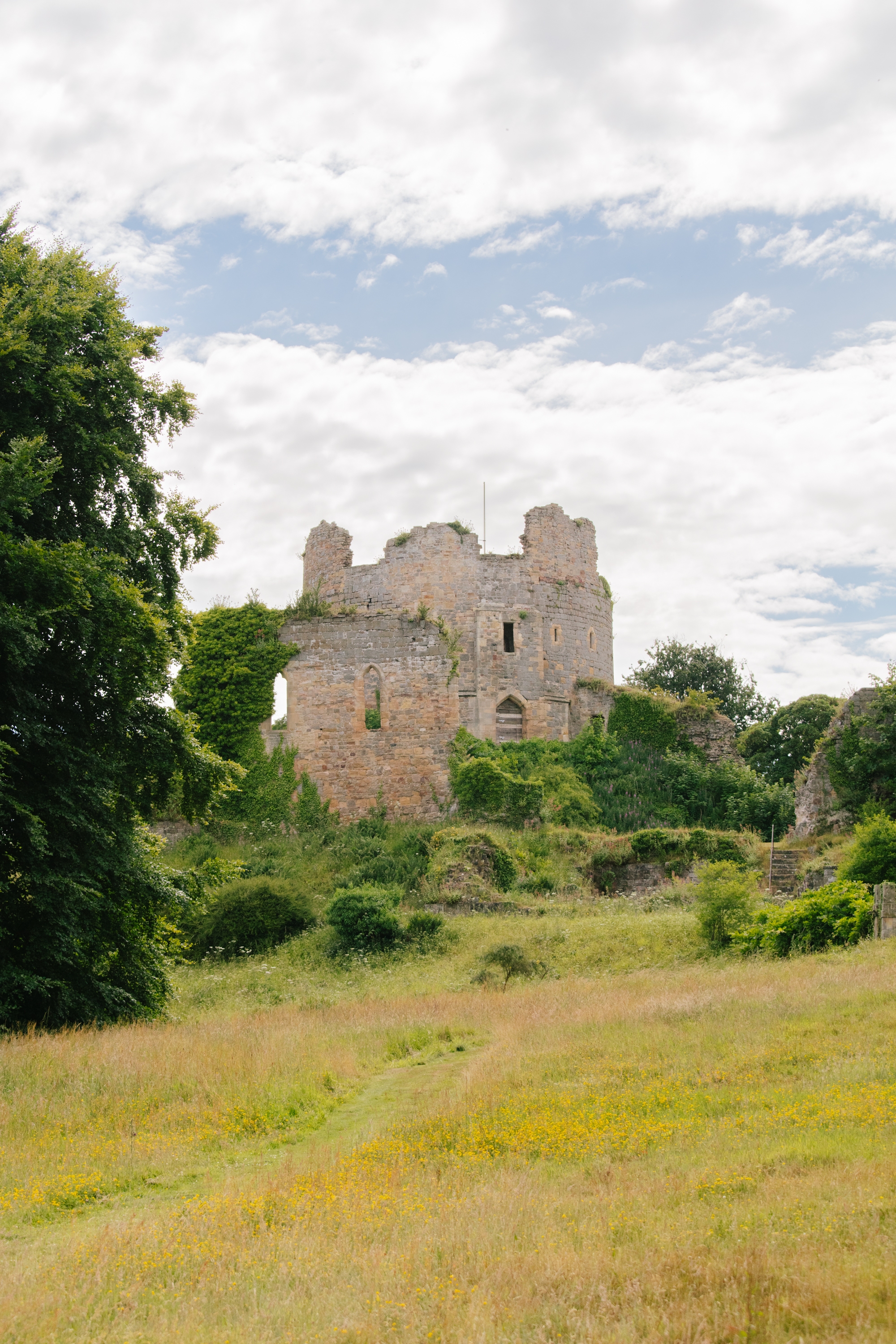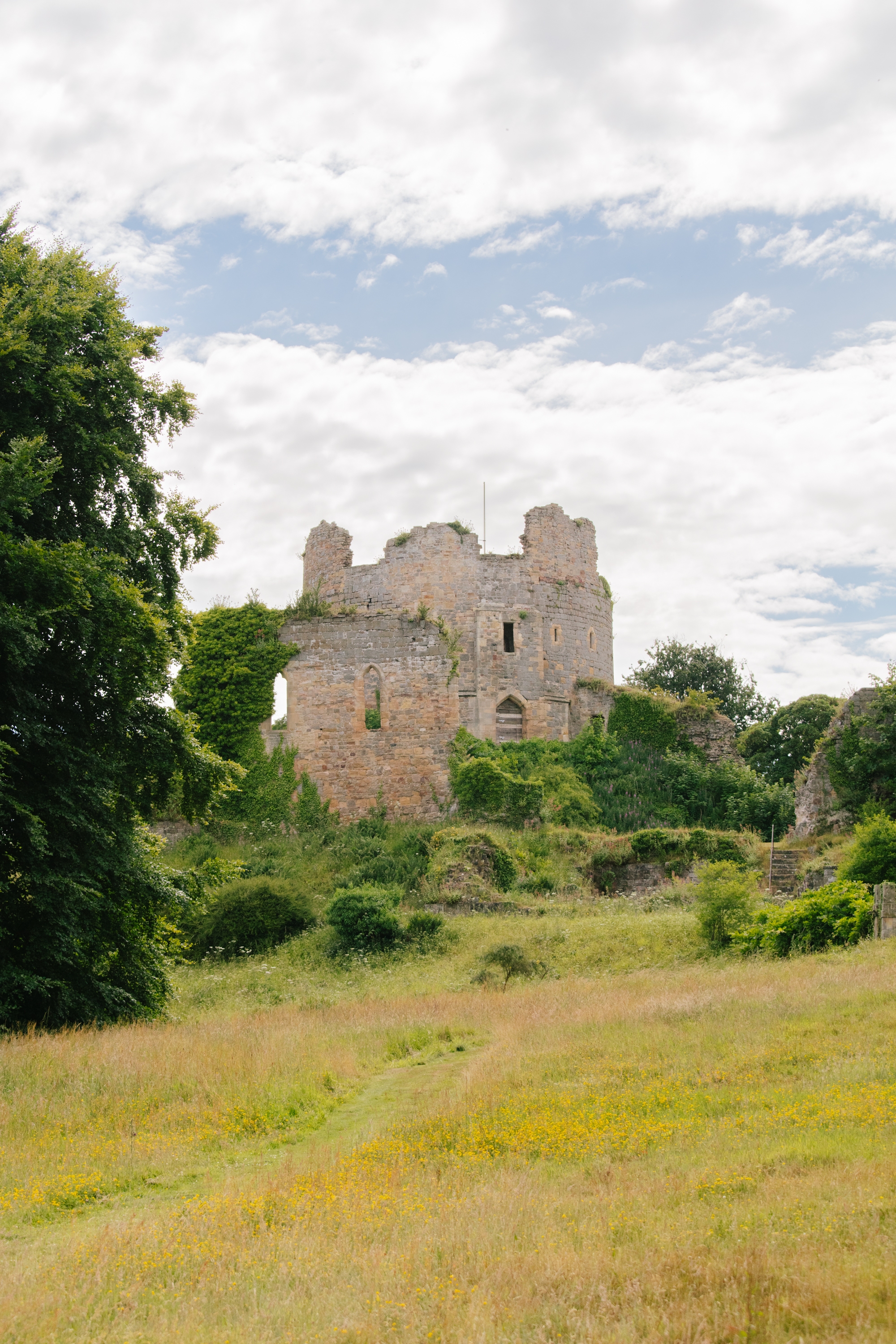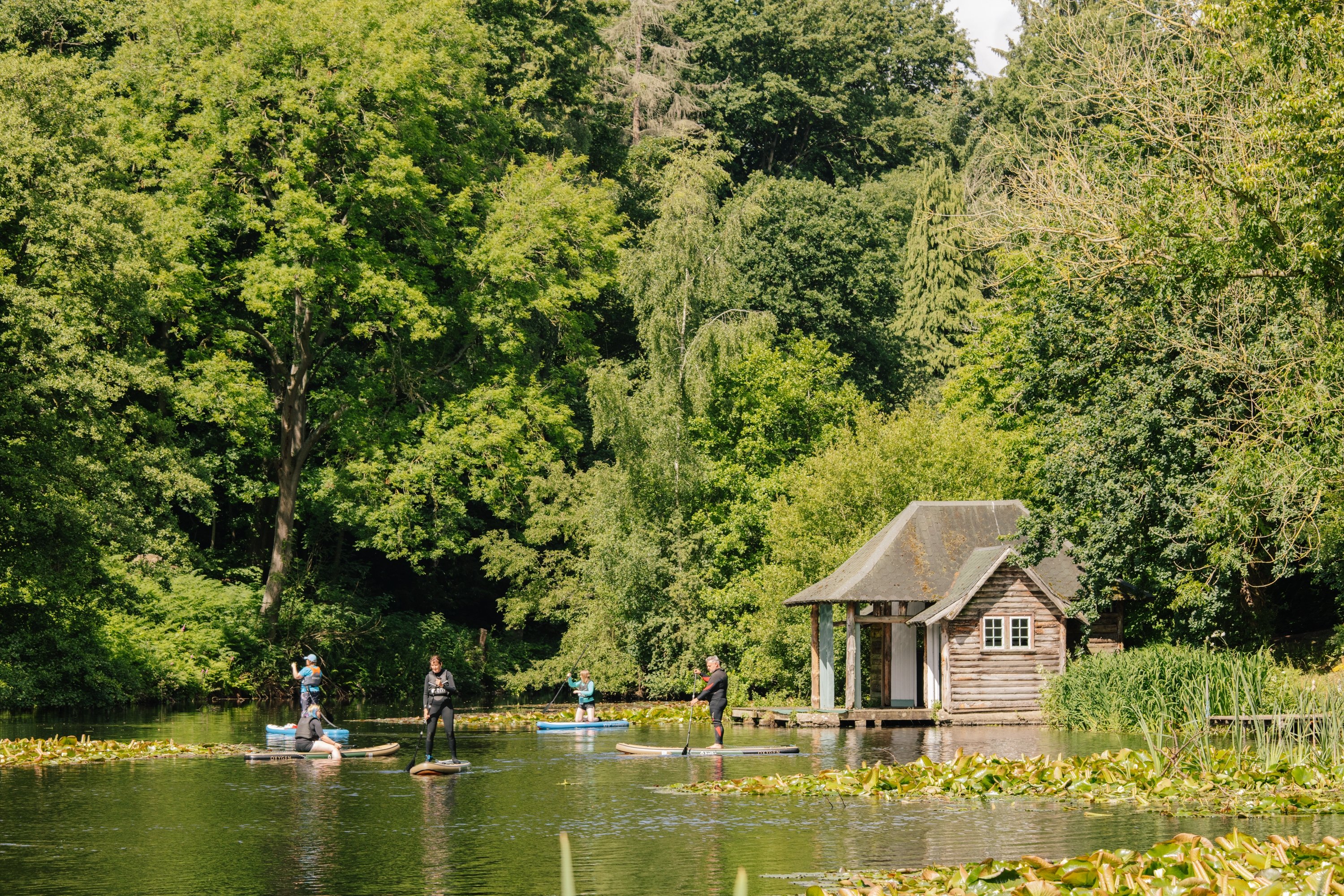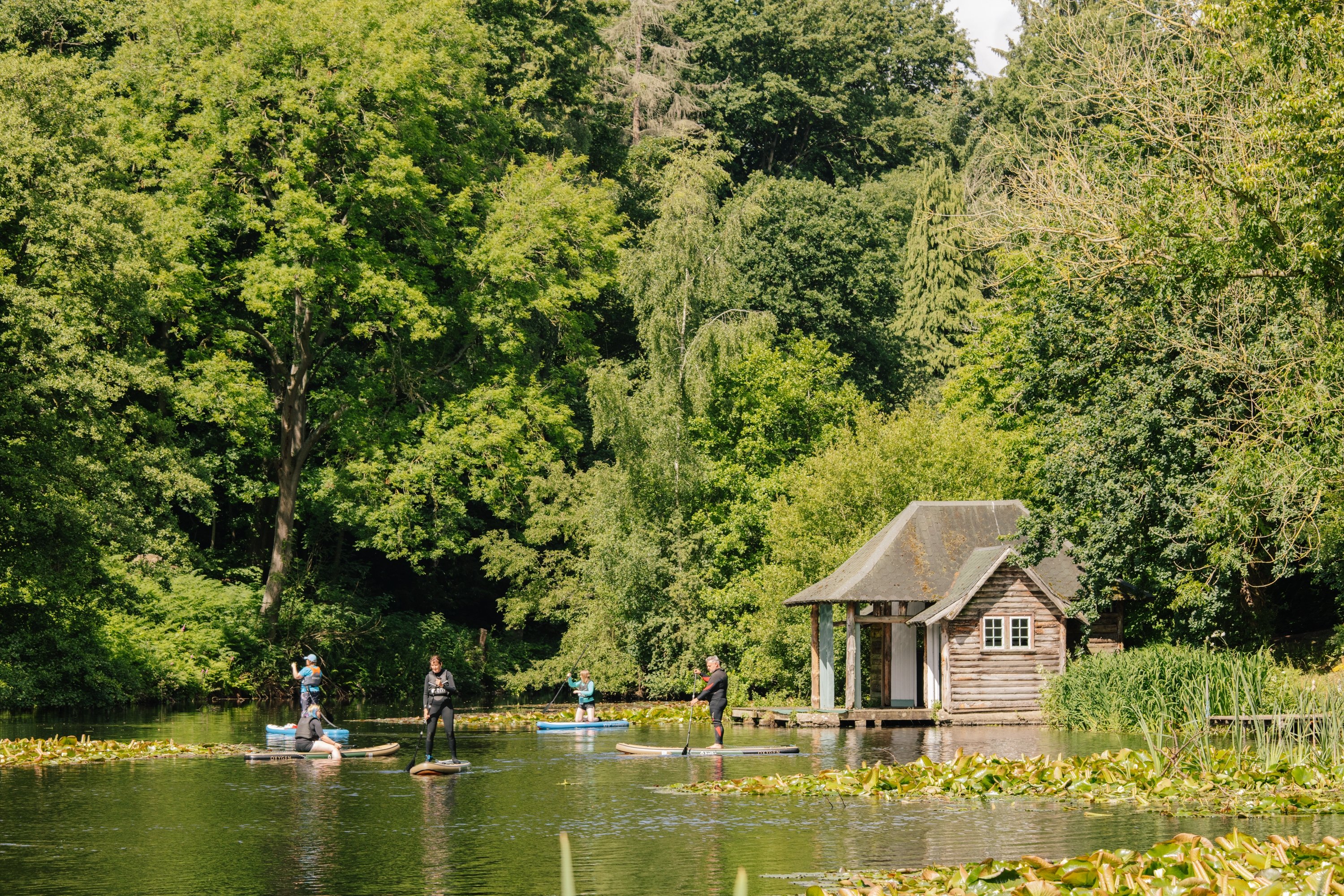 Camp Good Life
The Good Life, Wales
Summer Camps run every weekend from 1st–25th July; Autumn camps from 16th–18th September
Based on the fabled summer camps of American coming-of-age movies, this is more a series of micro-festivals across four long weekends in July, plus one 'last hurrah' weekend in September. Just 100 guests are welcomed per weekend to explore the Hawarden Castle estate, swim in a secret lake, soak in wood-fired hot tubs, and workshops by world-class experts – including Sir Ranulph Fiennes – all worthy pastimes. Bell tents come with reasonably comfortable four-poster beds and plenty for children to get stuck into.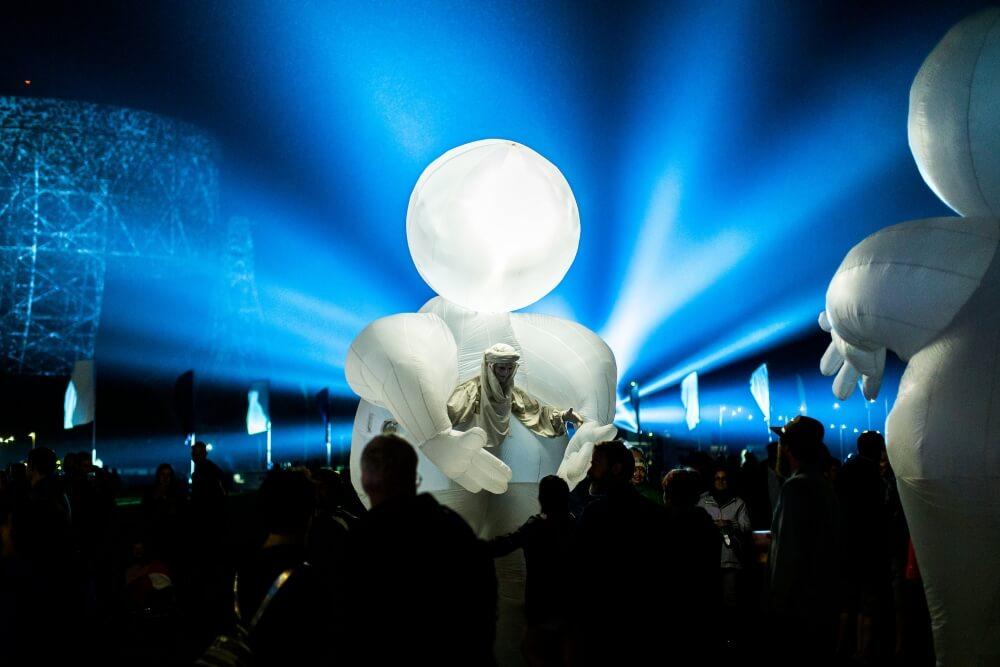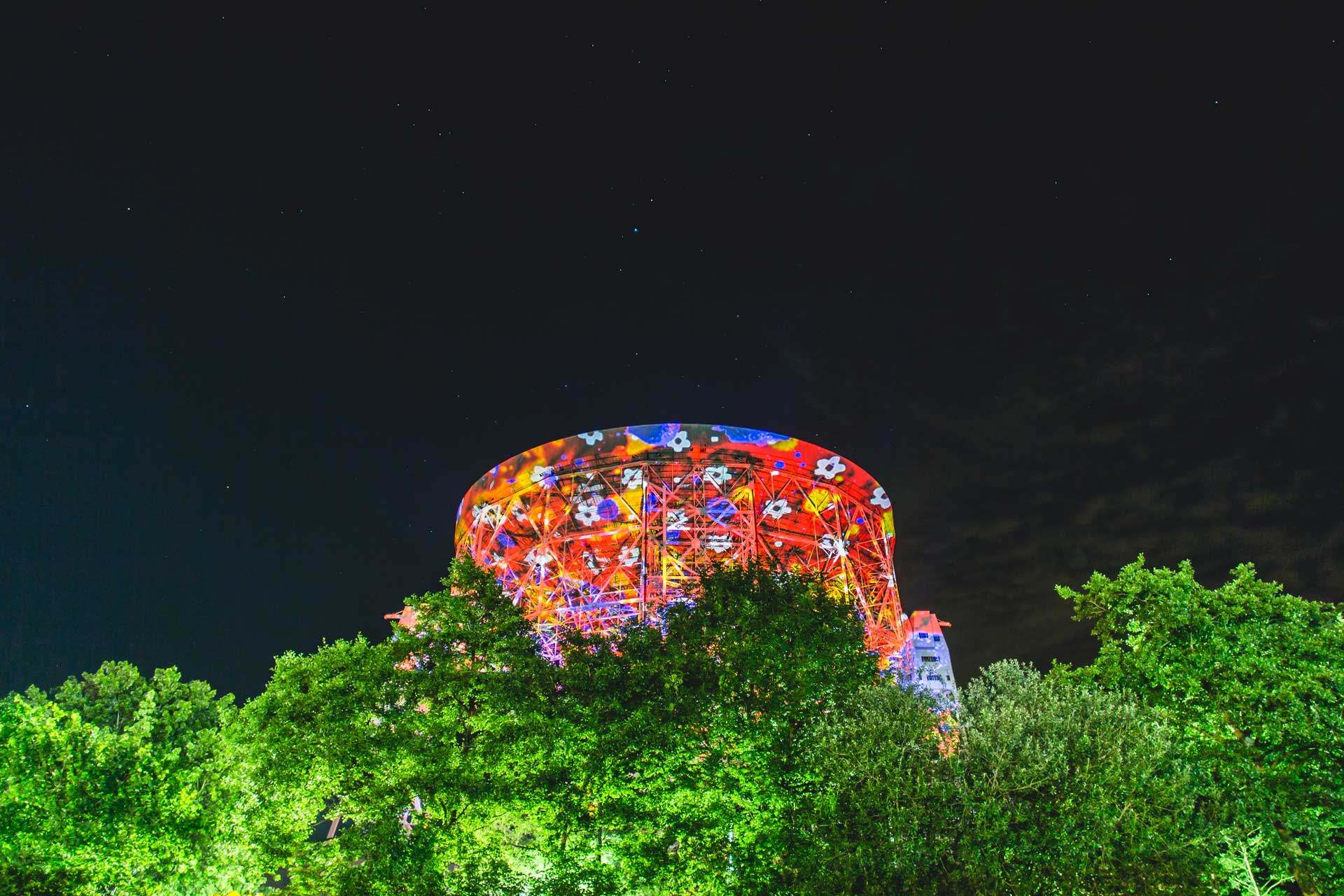 Bluedot
Bluedot, Cheshire
21st–24th July
Locations aren't much more unique than Bluedot, which sets up camp beneath the Lovell Telescope. Back after a three-year hiatus, it blends science, culture and music and is headlined by Groove Armada, Metronomy and Björk – the latter of whom will be accompanied by Manchester's Halle Orchestra. On the science side of things, there'll be talks from Professor Jim Al-Khalili (host of the BBC's The Life Scientific) and leading space scientist Monica Grady, with interactive experiments, exhibitions and games suitable for little ones, too.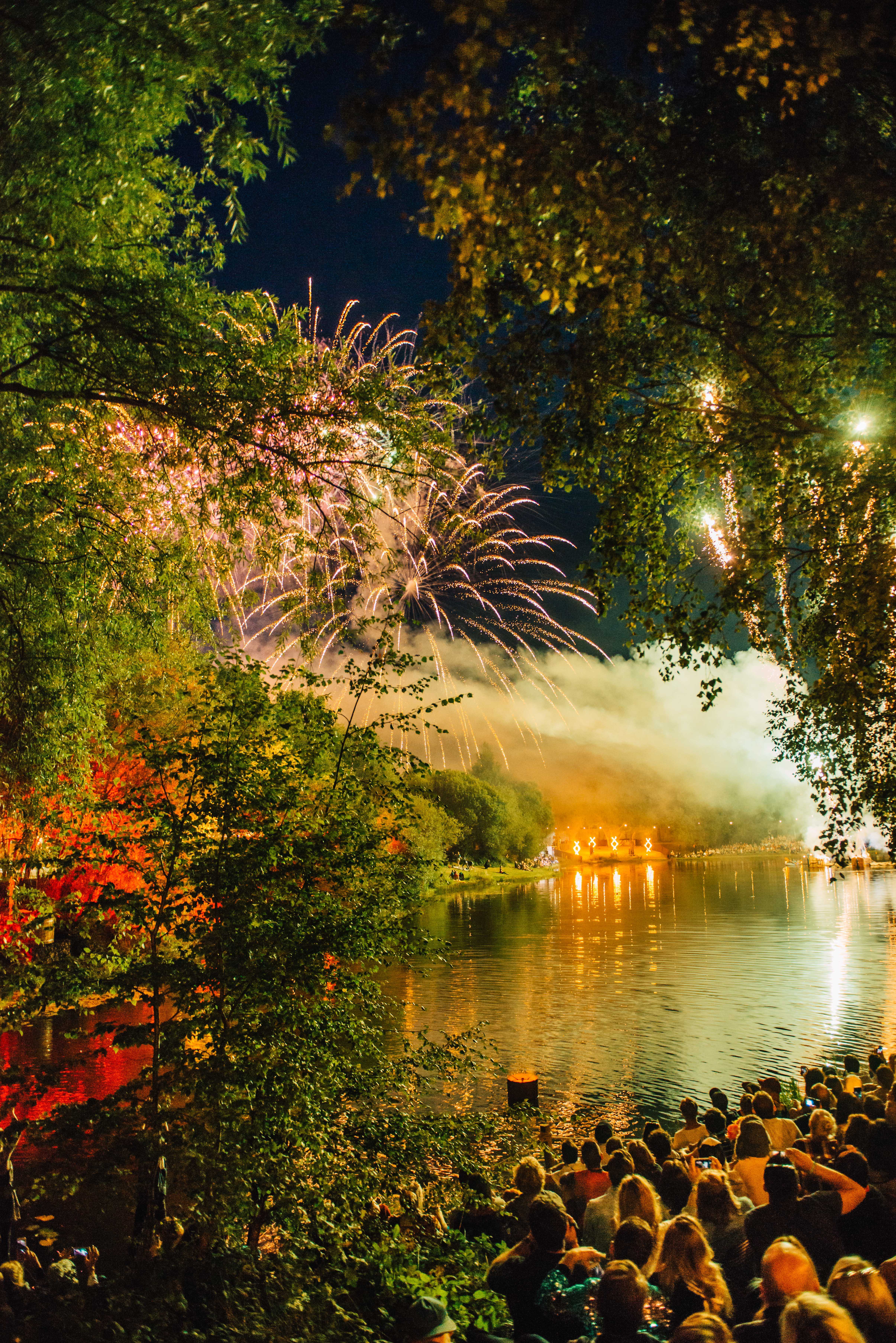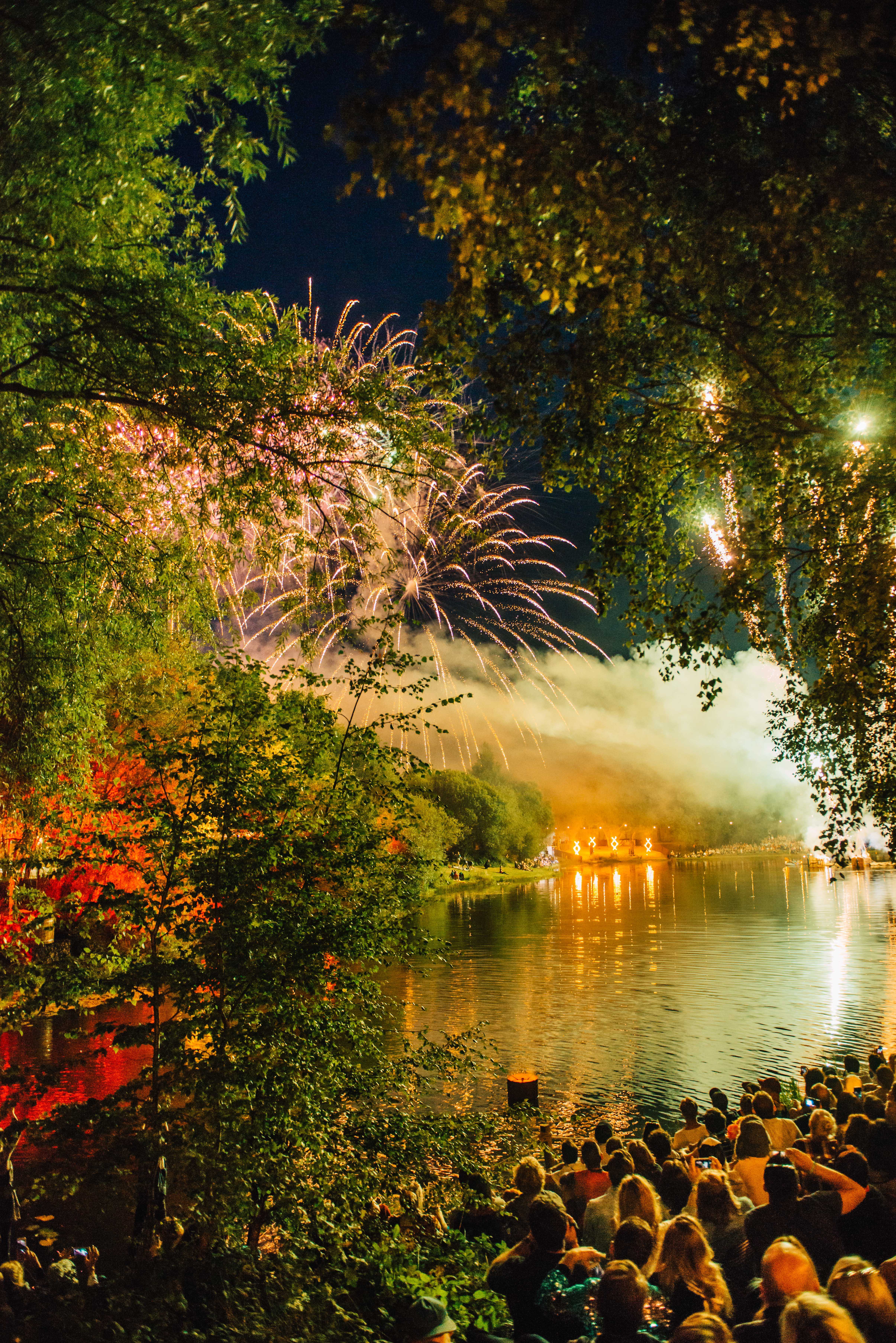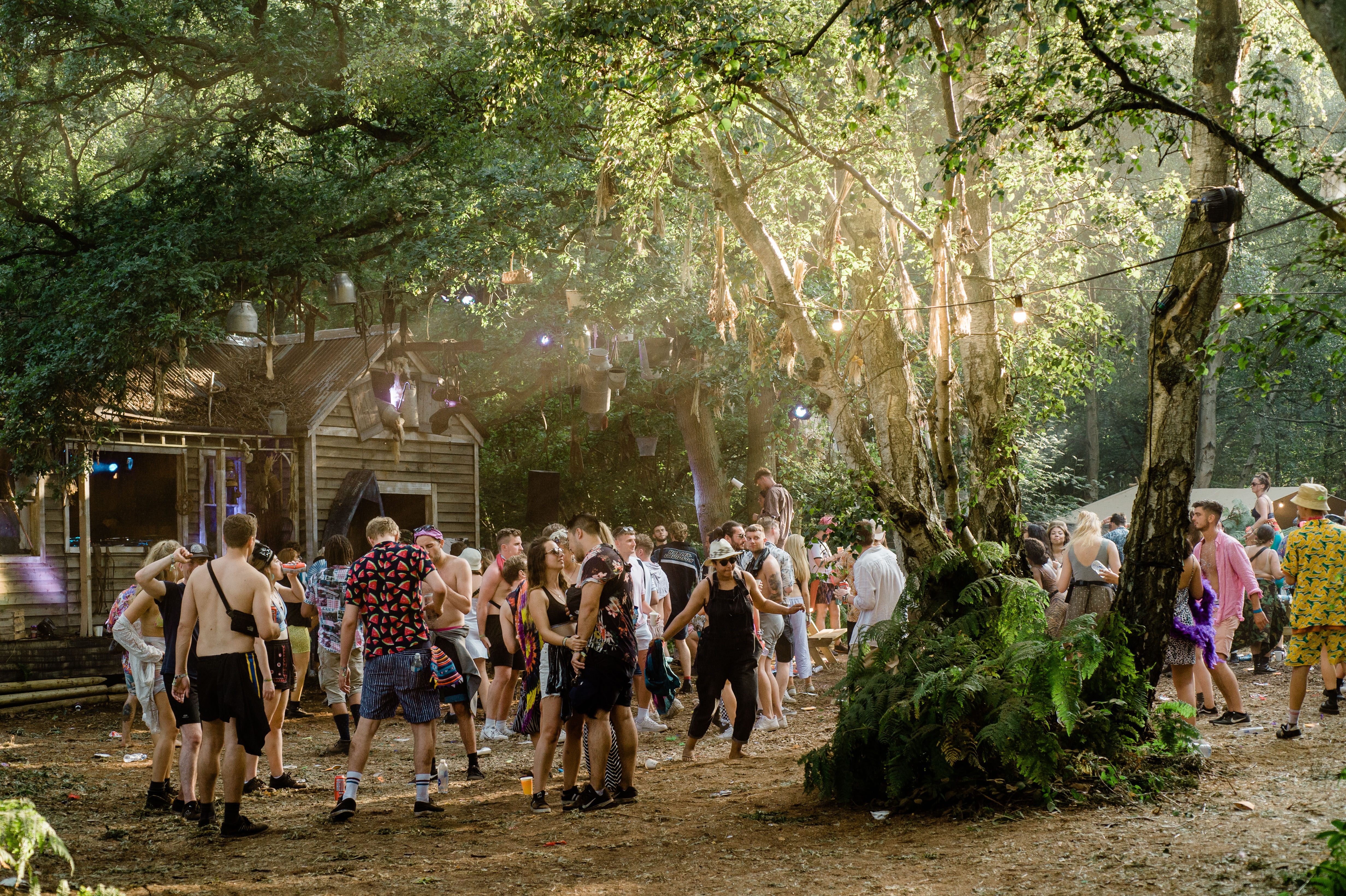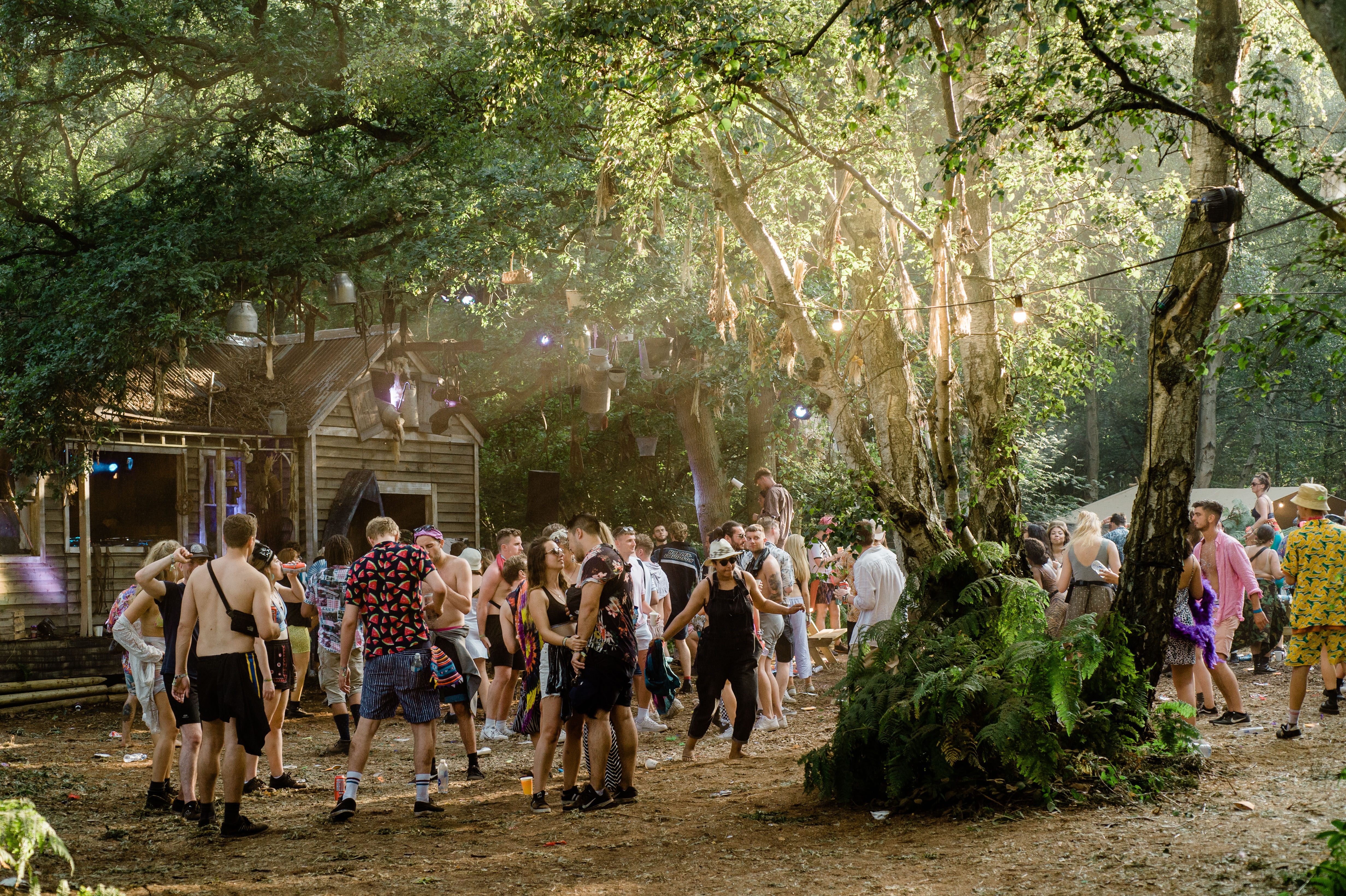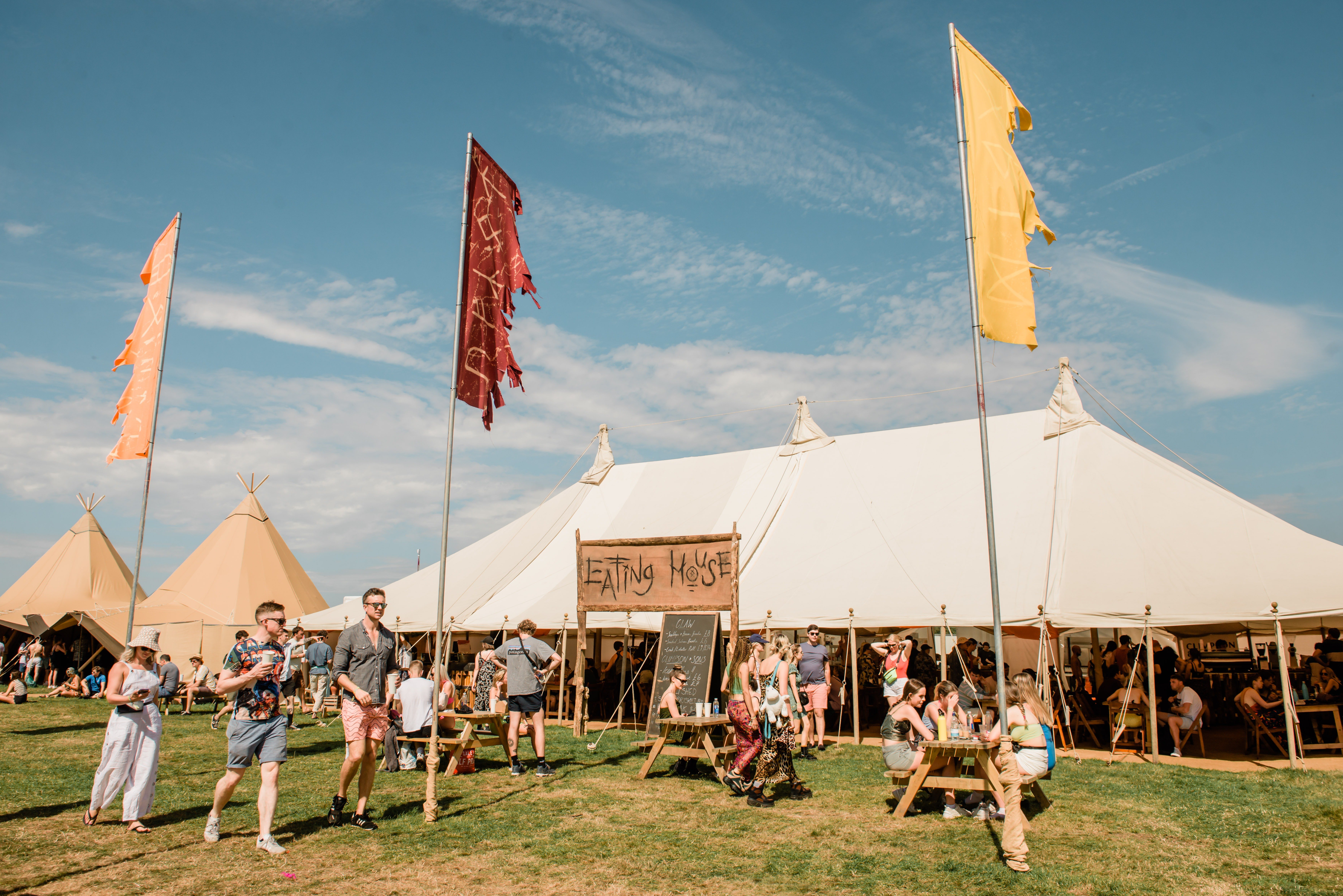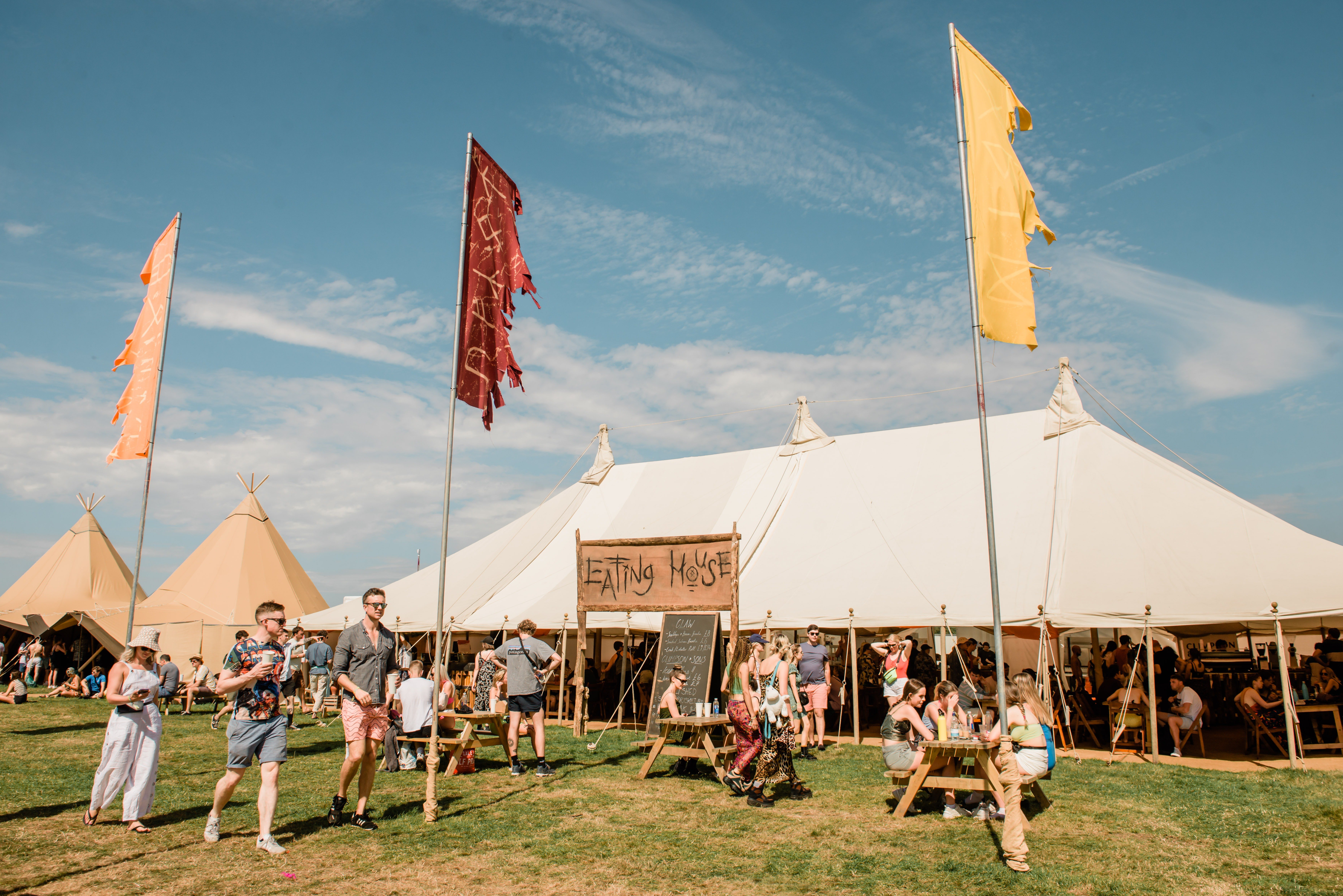 Fireworks at Lost Village by Carolina Farulo | Stage at Lost Village by Justine Trickett | Eating House at Lost Village by Carolina Farulo
Lost Village, Lincolnshire
26th–29th August
Set in the depth of a Lincolnshire Forest, this four-day festival is staged around an abandoned village, with stages including an old airport and an abandoned zoo. Despite its distinctive setting and a line-up including Bonobo, Jamie T and Tom Misch, what sets Lost Village apart is its dining. Pop-up restaurants from some of London's darlings are littered amongst the trees, and new for this year is the Chef's Table in the Woods: five-course tasting menus by the likes of KOL's Santiago Lastra and Da Terra's Rafael Cagali. To stay, book the boutique glamping, which includes a 24/7 concierge service and a private cocktail bar.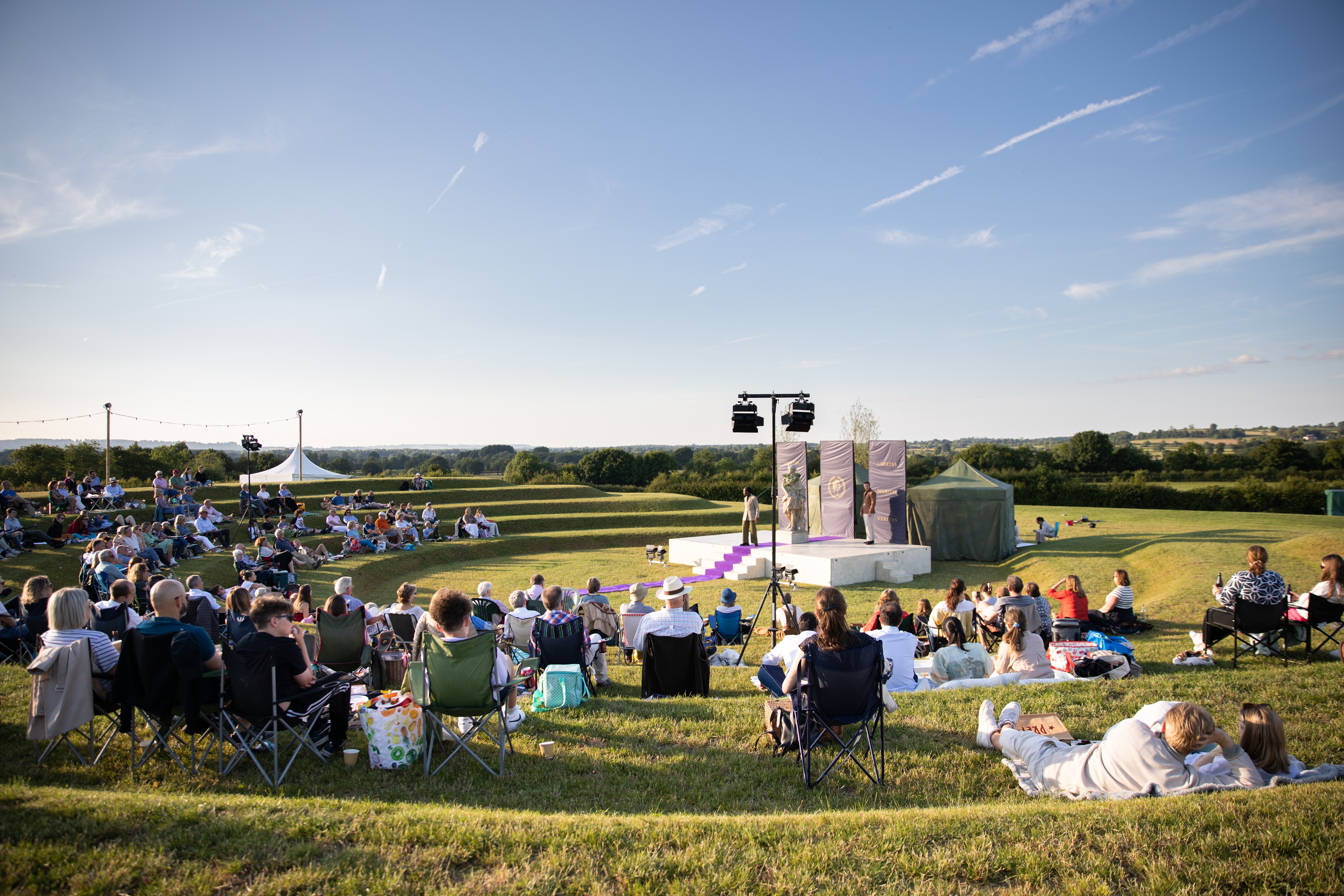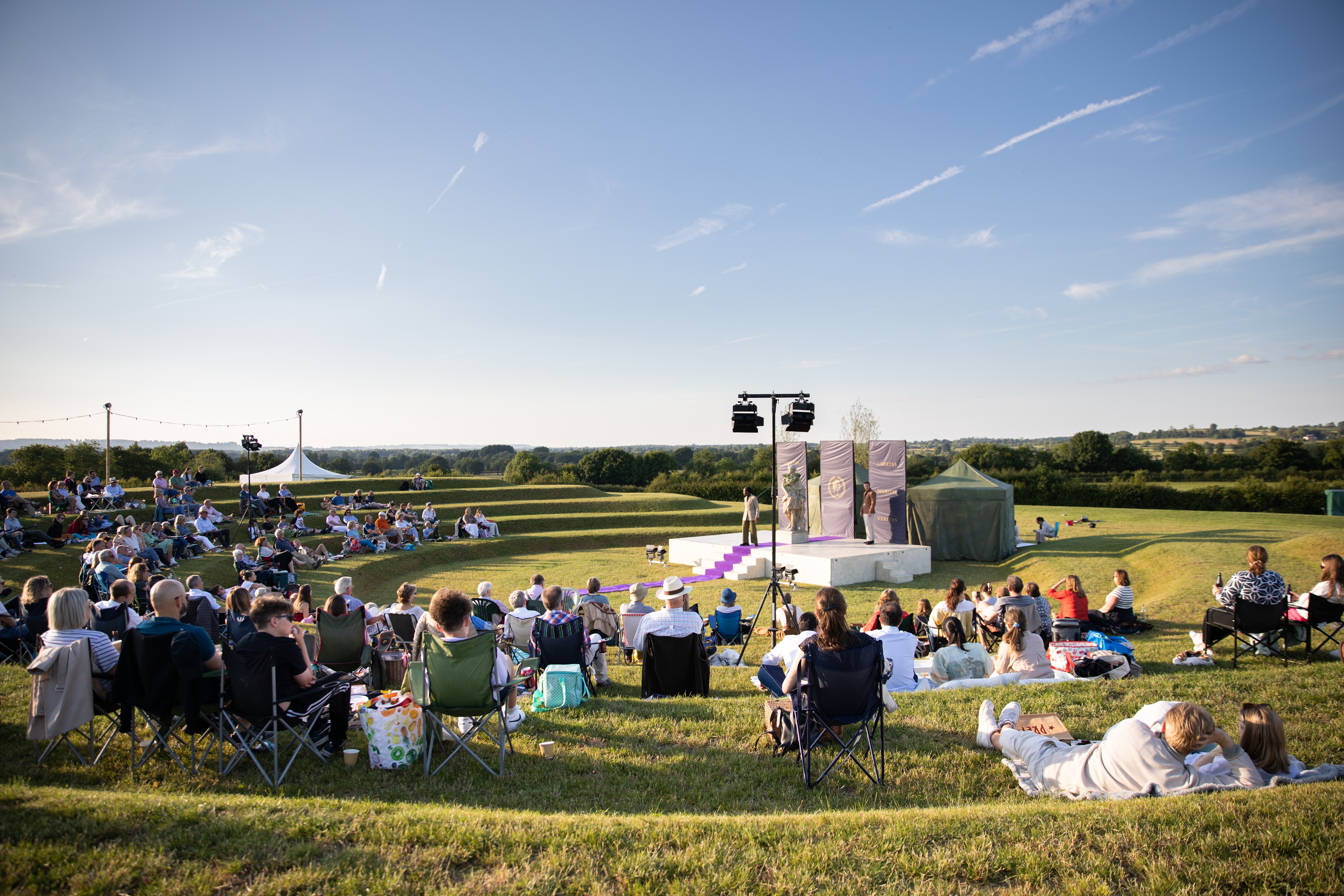 Ampitheatre
Amphitheatre, The Cotswolds
Throughout summer
The Cotswolds has a storied cultural heritage, yet this manages to be the first outdoor amphitheatre ever constructed here. Carved out of ancient wold, the five-hundred-seater space opened in June and runs a roster of arts, comedy and theatre throughout the summer. Fine dining is available in the on-site pavilion, but you're better off getting your food to go and picnicking in the nearby 12-acre wildflower meadow. Make a weekend of it by booking a stay in one of the pretty Cotswold cottages in neighbouring Stow-on-the-Wold.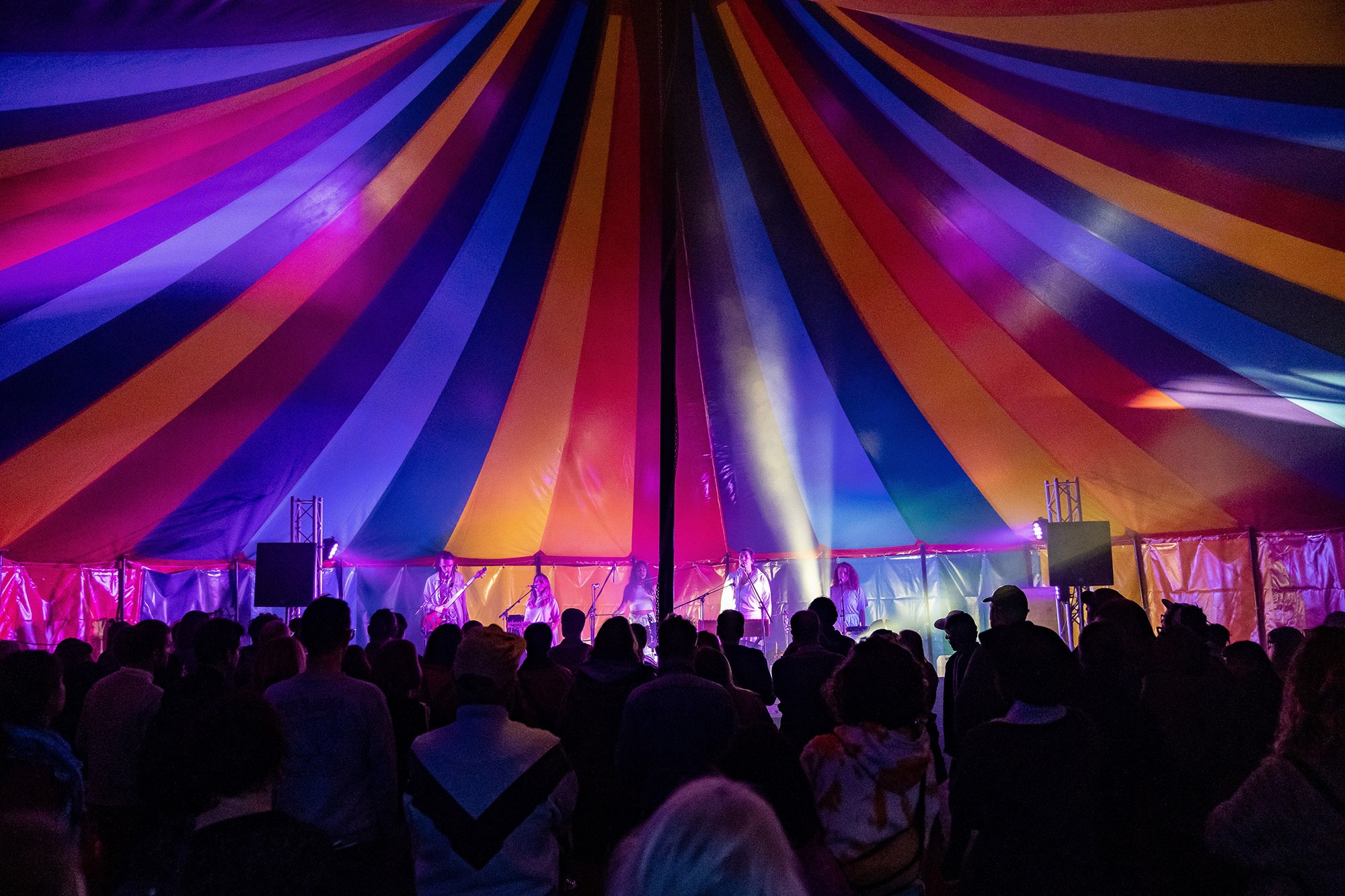 Jupiter Rising by Aly Wight (L) and Claudia Coursey (R)
Jupiter Rising, Edinburgh
26th–28th August
Now in its fourth year, this artist-led festival is set in a sculpture park on the outskirts of Edinburgh. Every detail, from the tents to the stages, is carefully curated by the artists themselves, with long-table dining in the woods also available. It's small – just 1000 attendees – but a convivial atmosphere is created through regular performances and workshops by up-and-coming artists and musicians. The sculpture park is filled with works by big names, including Antony Gormley, Anish Kapoor and Cornelia Parker, all littered throughout the wild landscape. There is a good selection of luxury bell tents to stay in; however, we recommend checking into luxury landmark The Balmoral – 30 minutes away by car – instead.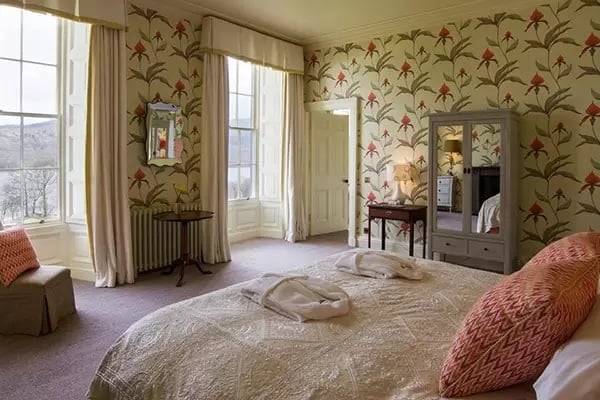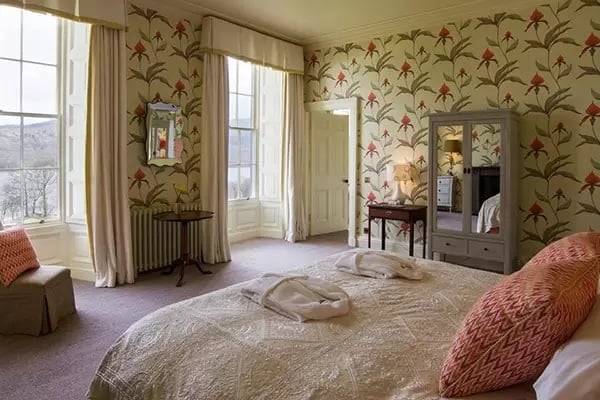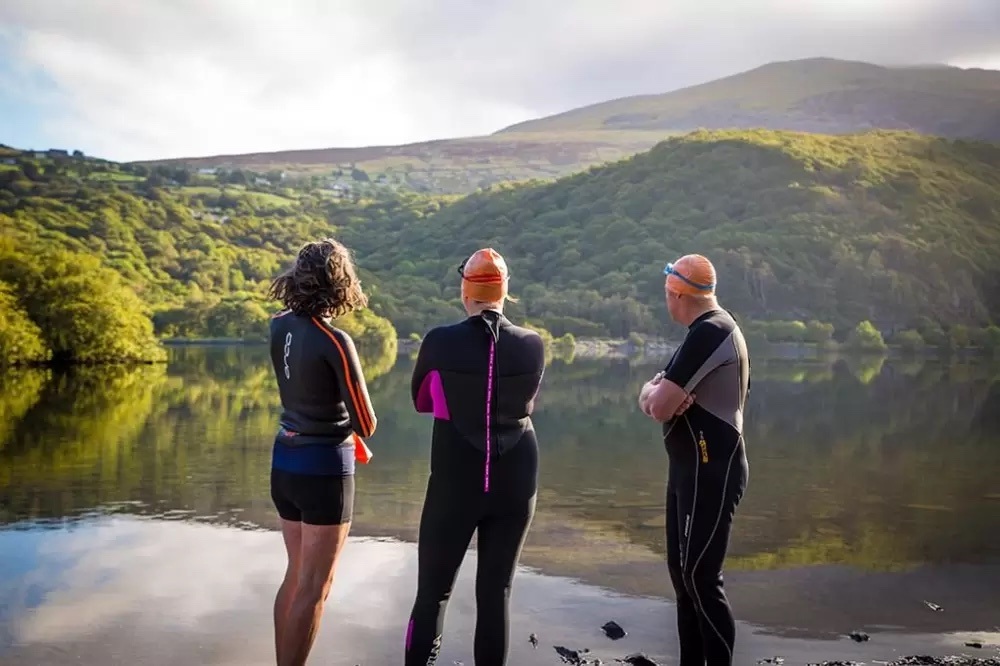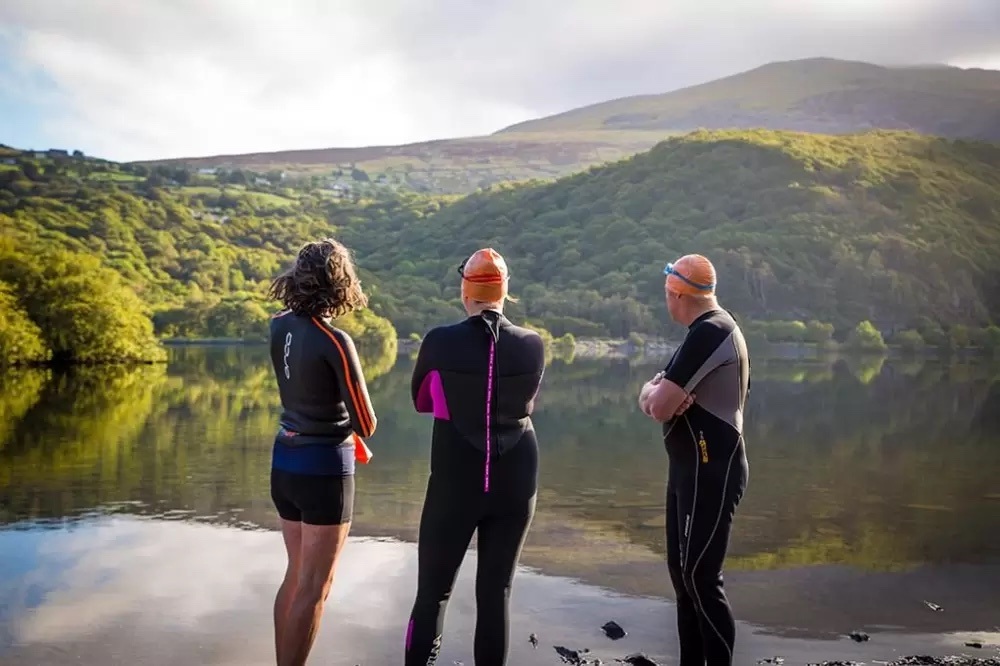 Silverholme Manor
Yoga retreat, the Lake District
26th–30th September
There's never a wrong time to bask in the beauty of the Lake District, but this relaxing retreat provides even more reasons to head for the hills. It's five full days of rejuvenating and reconnecting, with each day beginning and ending with meditation and yoga alongside a daily wild swim in neighbouring Lake Windemere. In the afternoon, you'll return to your home for the week: the sumptuously decorated Silverholme Manor, the only five-star Georgian manor also to be carbon neutral. Here, you'll while away the time until dinner with massages and wellness treatments before finishing each day with a vegetarian, locally sourced meal.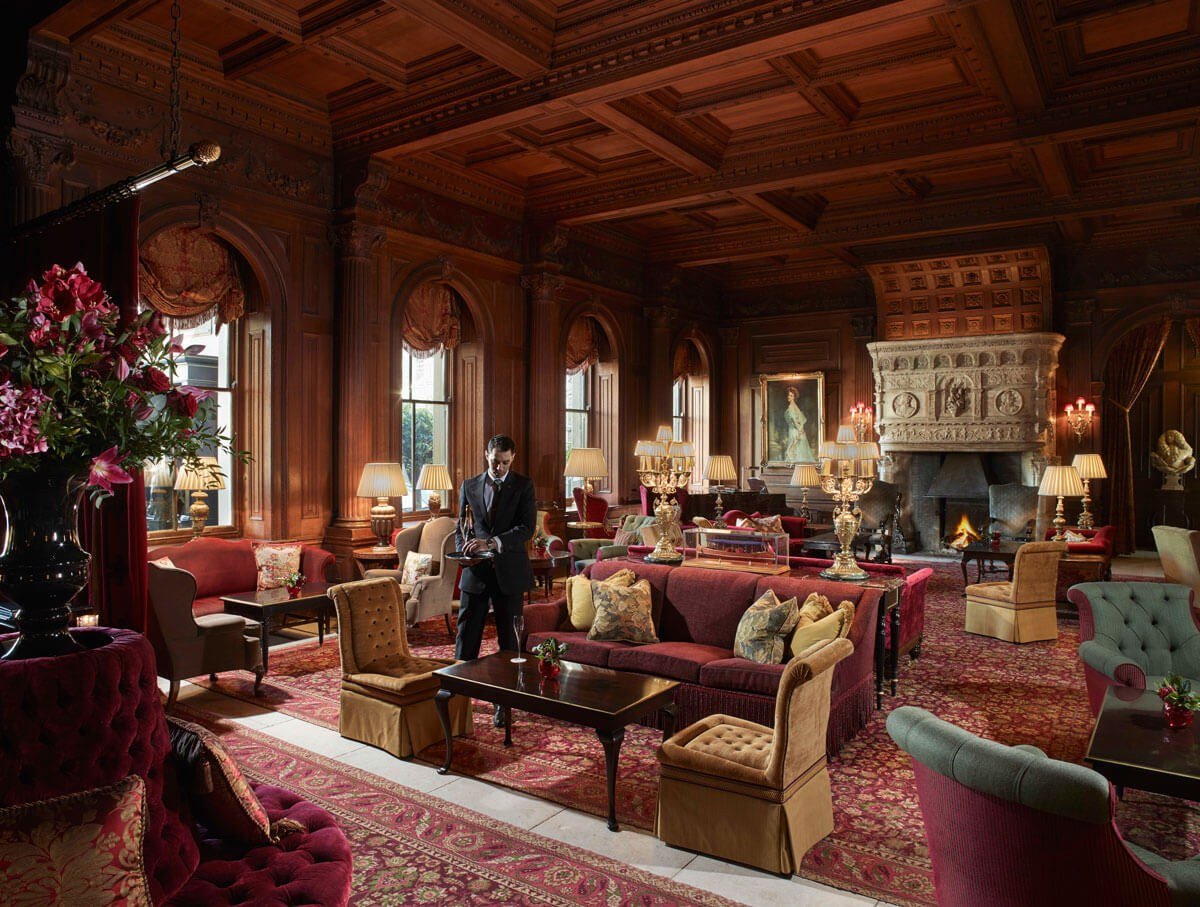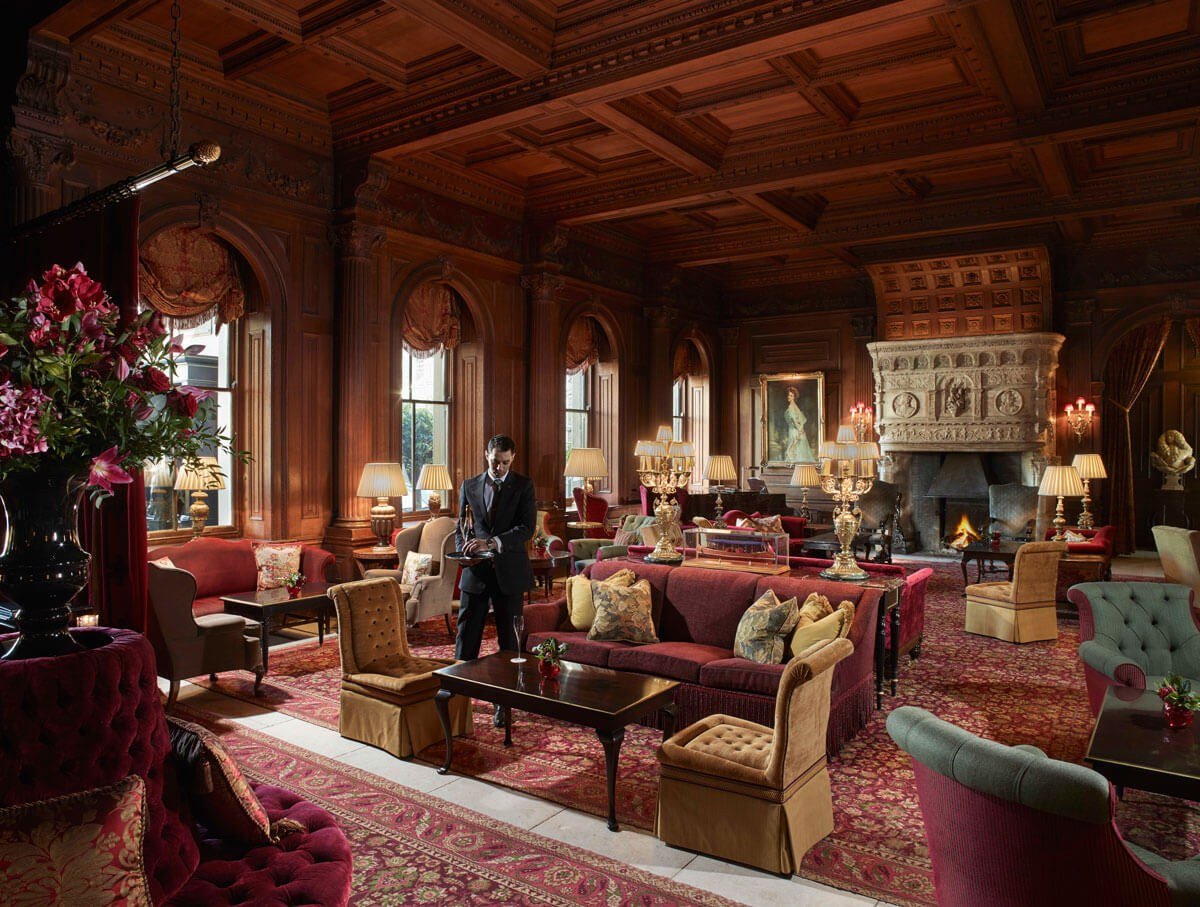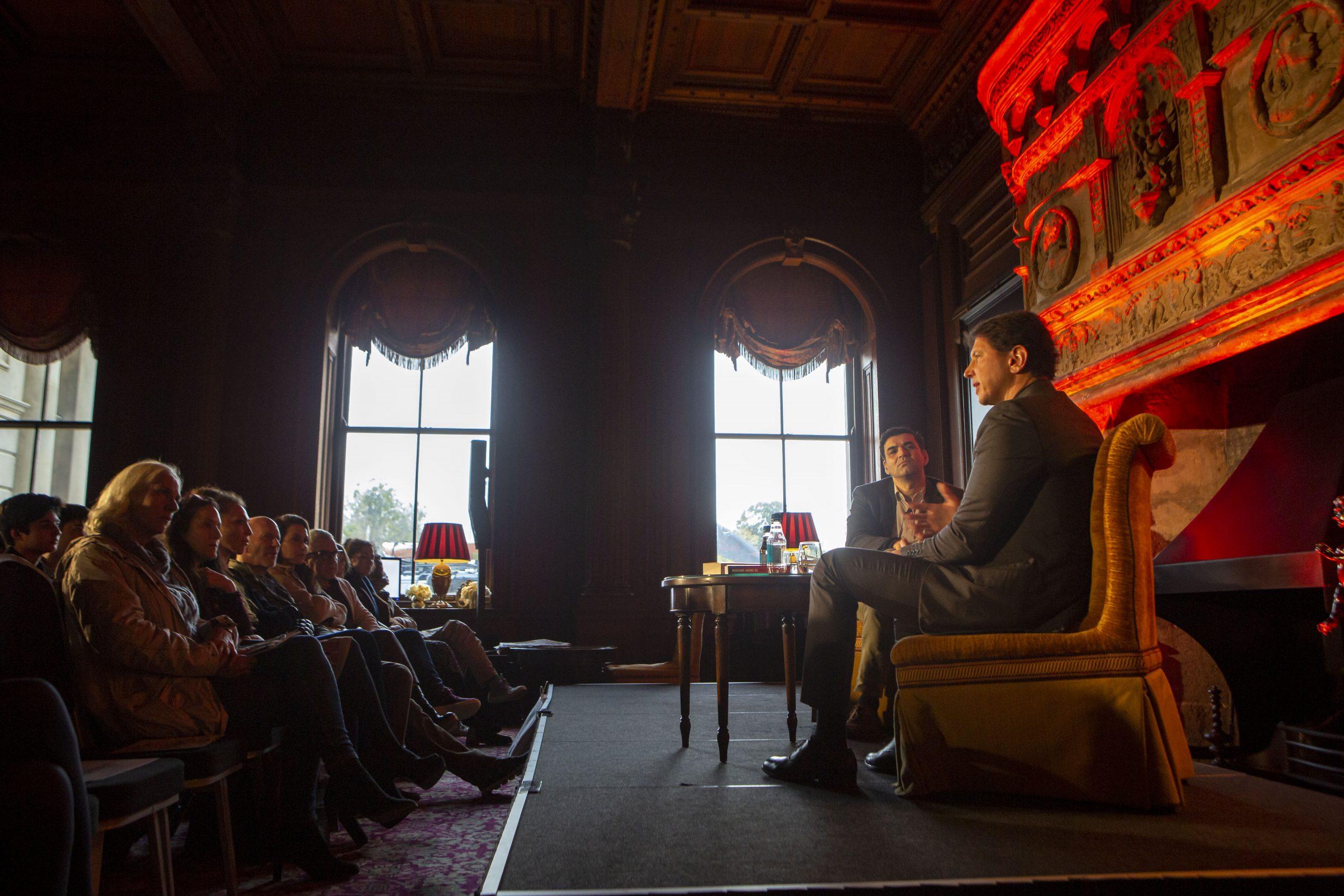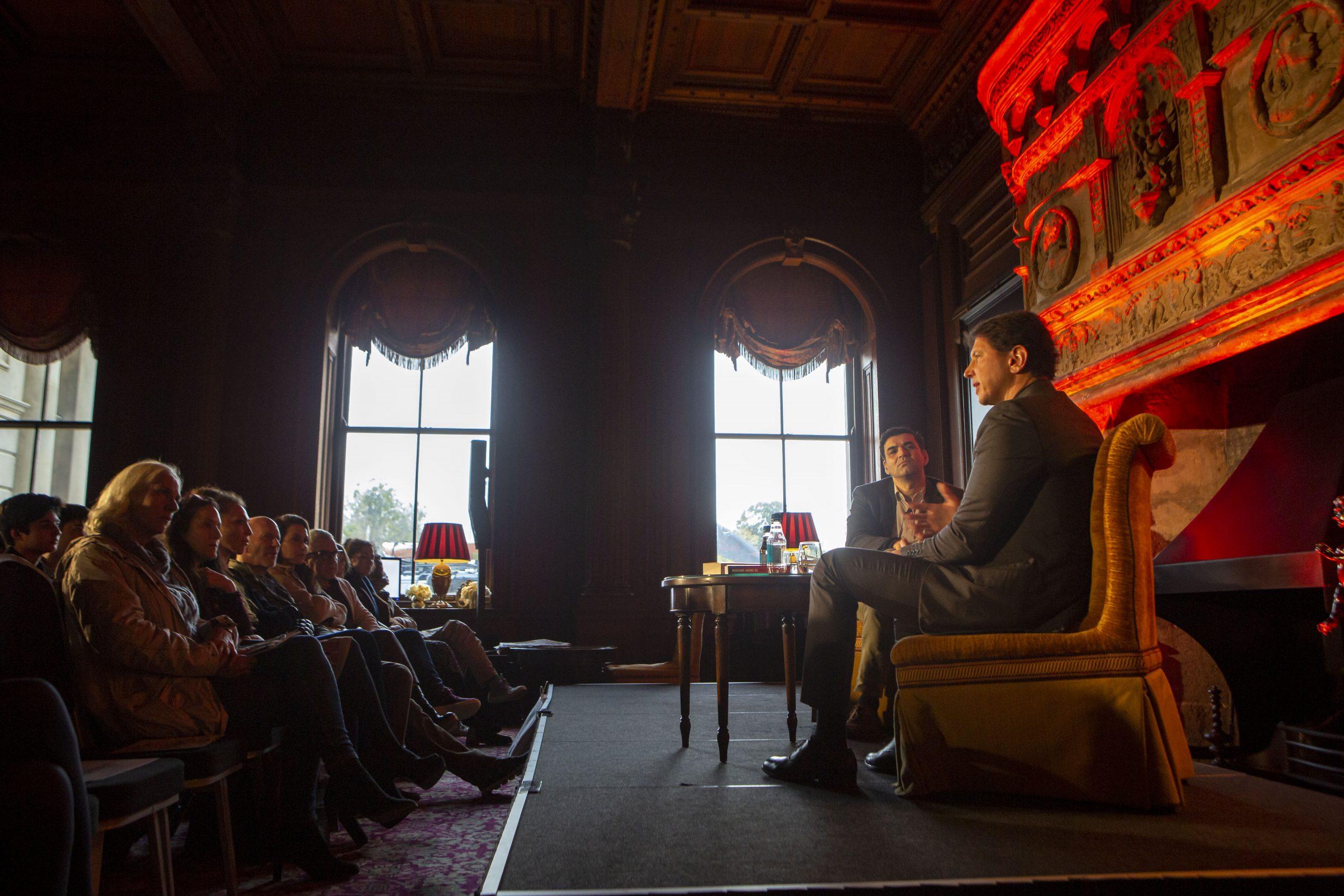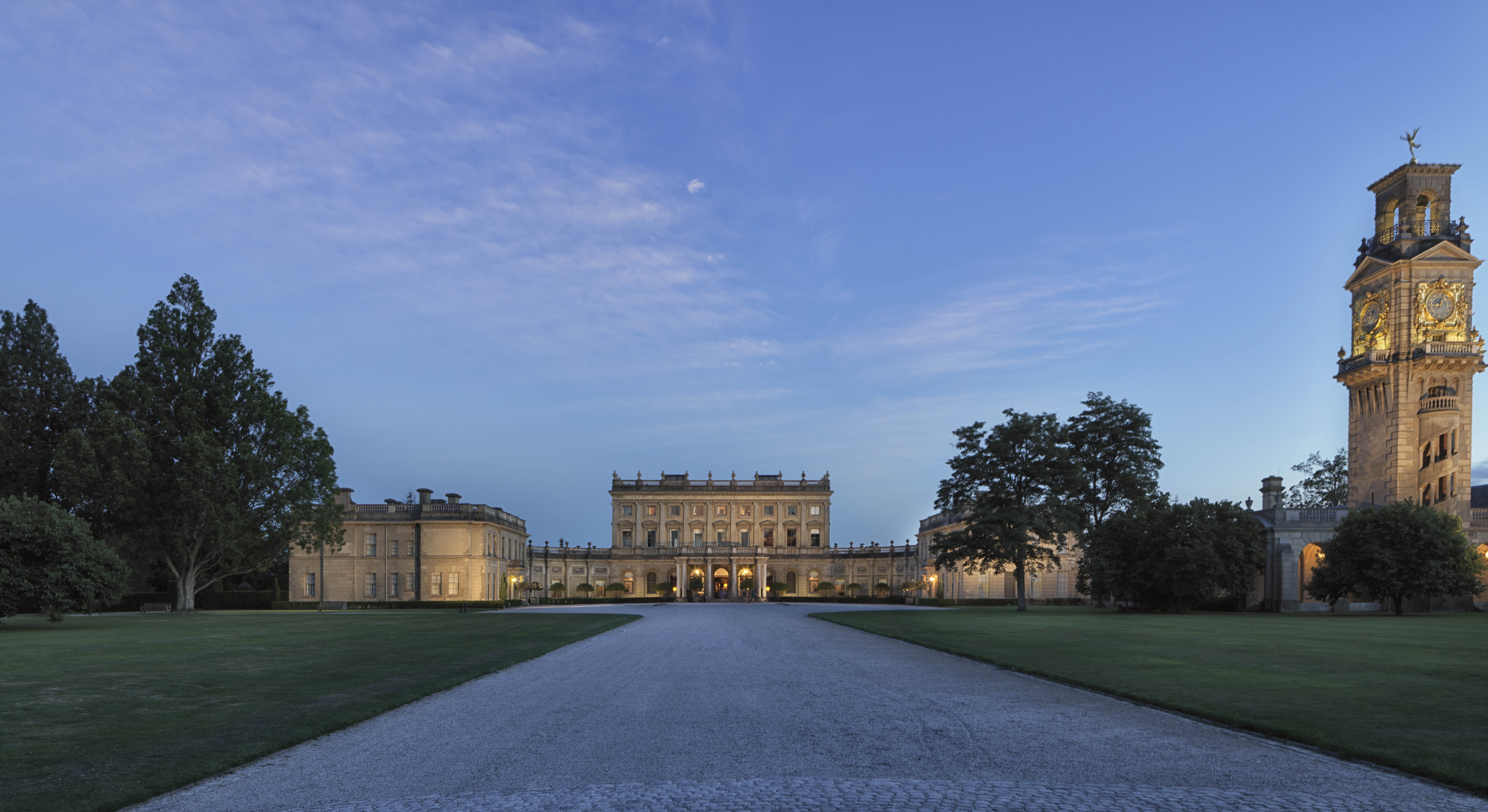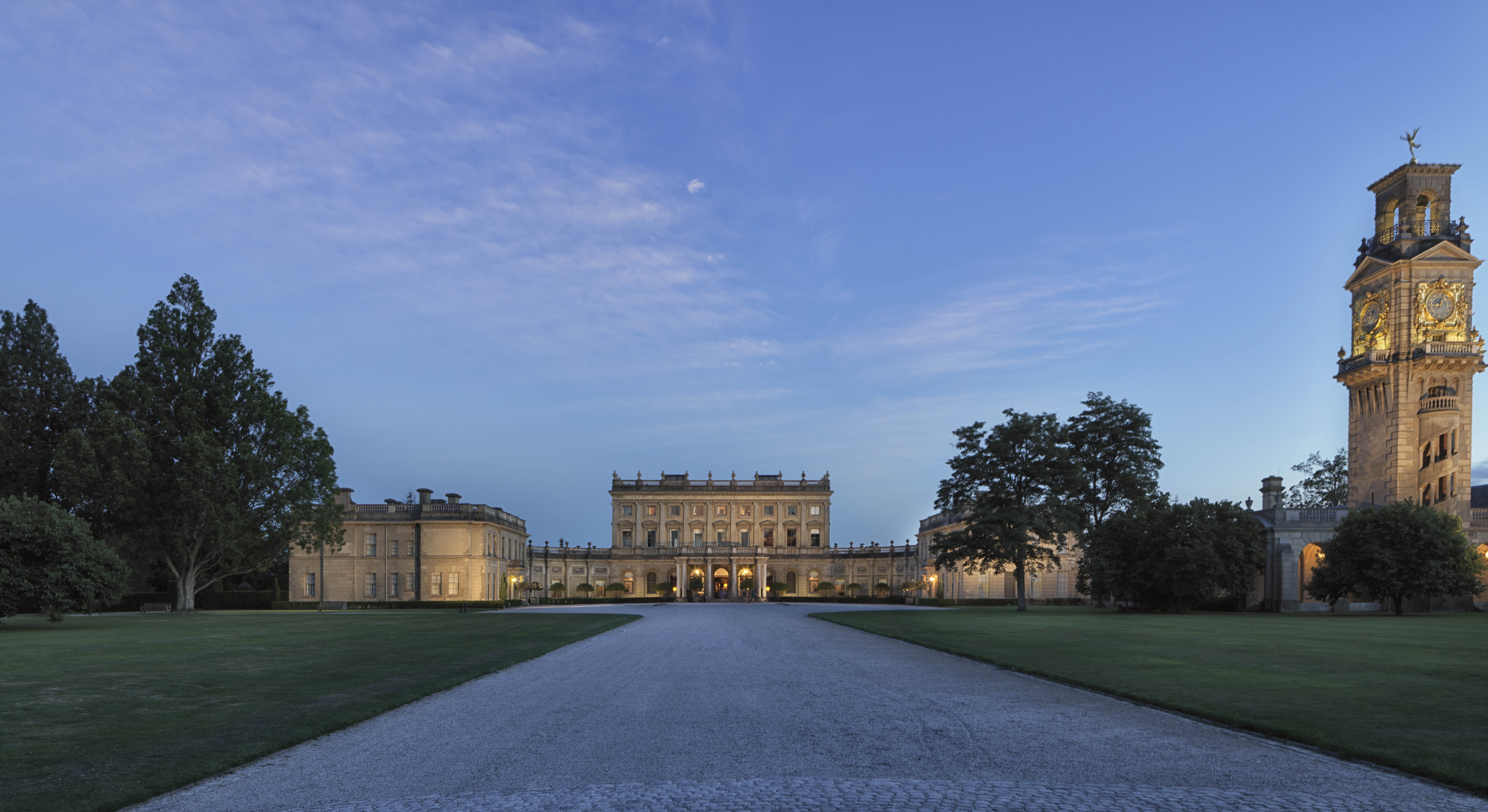 Cliveden House
Cliveden Literary Festival, Berkshire
15th–16th October
Missed Hay Festival? No matter; head to what philosopher Alain de Botton calls 'the most dignified and beautiful literary festival on the planet'. This literary festival is not just about books; it's a forum for discussions, debates and ideas from some of the world's leading critical thinkers. The line-up is yet to be confirmed, but past speakers include comedian David Baddiel, vaccine pioneer Kate Bingham and politician Michael Gove. And the atmospheric location for it all? Cliveden Hall, a 17th-century manor house with 400 acres of land and over 400 years of royal and political history.

For more info or to book a festival, please contact your lifestyle manager.