Opening on the 17th of May at Hamiltons Gallery in Mayfair, the exhibition AVEDON: GLAMOROUS promises to be a showstopper! Commemorating the centenary of one of photography's greats, the selection of works presented will highlight some of his most iconic pictures and a few of his lesser-seen images – all pivoting on the topic of glamour.
With a career spanning 60 years, Richard Avedon is hailed as one of the pioneers of modern photography. It is unsurprising, then, that Avedon was the first photographer to have two exhibitions at the Metropolitan Museum of Art in New York (the first being in 1978, followed by a retrospective in 2002). Philippe de Montebello, Director of the Metropolitan Museum of Art from 1977-2008, stated that Avedon 'has distinguished himself as an artist of immense energy and originality and created many of the iconic images of our time'. His works have also been exhibited at the Smithsonian Institution, Minneapolis Institute of Arts, the Amon Carter Museum of American Art, the Whitney Museum of American Art, Centre Pompidou and numerous others worldwide.
His first endeavours as a professional photographer began around 1945, alongside the teaching of Alexey Brodovitch, who worked for Harper's Bazaar at the time. In the 1940s and 1950s, Harper's Bazaar and Vogue nurtured an experimental and forward-thinking approach to photography by embracing alternative styles. In this environment, Avedon was able to pursue his own interests and develop his method of image-making.
For those less familiar with his photography, Avedon's most iconic photo is Dovima with Elephants, Evening Dress by Dior, Cirque d'Hiver, Paris 1955, which sold most recently in 2020 at Christie's New York for over $1.8 million. In 2017, Time magazine named it one of the 100 Most Influential Images of All Time: no other fashion photography was included. In this phenomenal black-and-white image, the model Dovima appears elegant and fearless as she poses in a striking evening gown between two elephants, seemingly commanding them. There is something so alluring about her sinuous silhouette juxtaposed against the cumbersome forms of the giant animals. First shown in Harper's Bazaar's September 1955 issue, it remains a cult image from the peak of Avedon's career.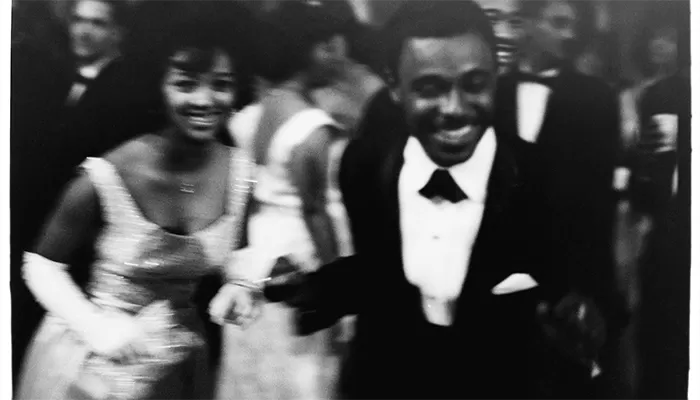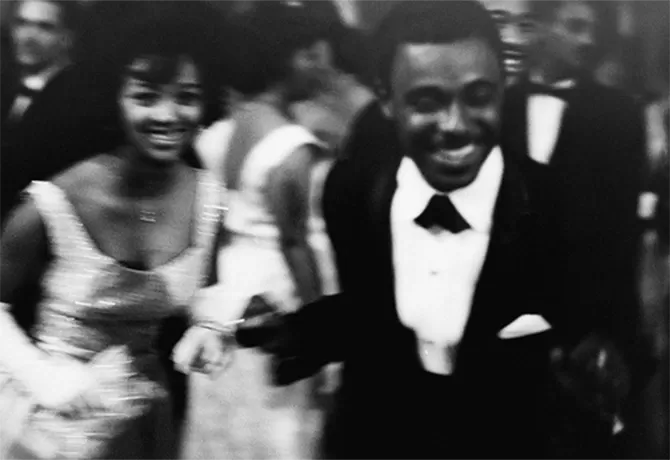 Richard Avedon, Debutante Cotillion, New Orleans, Louisiana, February 19, 1963
Hamiltons has worked closely with The Avedon Foundation to source a broad range of his photographs for this exhibition, illustrating Avedon's innate ability to adjust his lens for his different subjects. For example, Debutante Cotillion, New Orleans, 1963, is a fleeting moment captured in time: a glimpse, a smile, a sweeping movement of a couple in a busy dance hall. The beautiful, blurred effect captures the transience.
Meanwhile, from a few years later, Andy Warhol and Members of the Factory suspends the figures in a sterile white studio, arranging them in an orchestrated fashion like a life-sized frieze. Reminiscent of a historical painting, their poses and expressions are dramatised, so the viewer is led to believe a narrative must be unfolding behind their begrudging looks. And what about the protagonist? Andy Warhol is placed to the far right of the composition, almost spilling out of the frame. This unorthodox positioning of the lead character (as the title suggests) is undoubtedly quizzical and amusing. This larger-than-life mural began Avedon's departure from fashion magazines for the next decade. Avedon often remarked that he preferred working in the studio as 'it isolates people from their environment. They become, in a sense... symbolic of themselves'.
In contrast, Sunny Harnett and Alla, evening dresses by Balmain, casino, Le Touquet, August, 1954 harks to a typically French look. Emerging from a series of photos that focused on some of the most famous models of the 1940s and 1950s, these images display Avedon's muses in sumptuously glamorous settings. Here, they enjoy an evening at the casino while they attend high-class events in the others.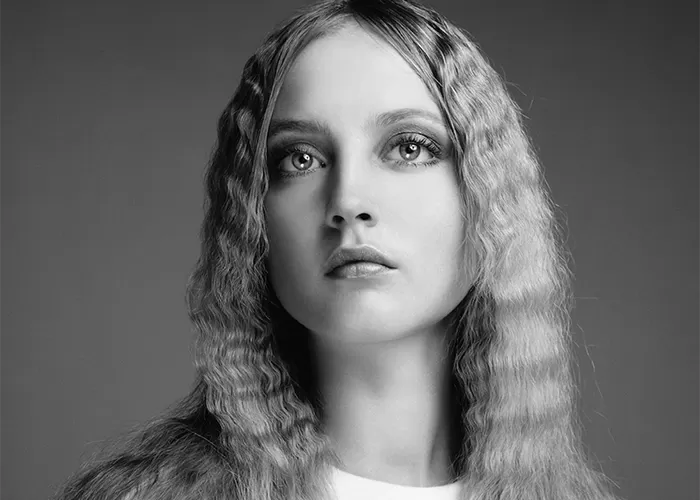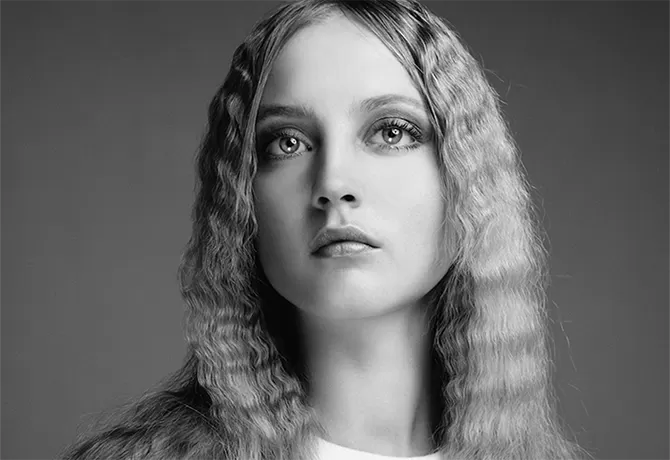 Richard Avedon, Ingrid Boulting, hair by Ara Gallant, New York, July 1, 1969
Throughout his prolific career, Avedon formed long-standing friendships with some of his models, and as a result, his portraits remain authentic though inherently glamorous. One of my favourite images in the exhibition is that of the ballerina and model Ingrid Boulting from 1969. This print was exhibited in the Metropolitan Museum of Art's 1978 exhibition, which gathered Avedon's top fashion prints. Working in London, Avedon persuaded her to join him in New York, where she quickly became one of his preferred sitters. Boulting's ethereal presence and flowing tresses emulate Pre-Raphaelite muses, like those found in the city's Metropolitan Museum of Art.
As a native New Yorker, Avedon spent many hours at the museum and was undoubtedly fascinated by portraiture's enticing quality. While his photographs are synonymous with American life in the 1960s (many featuring icons such as Twiggy and Andy Warhol), they retain a deeply-rooted grounding in Art History and merge the boundaries between Photography and Fine Art. Perhaps it is precisely this which makes them timeless and enduring.
A Quintessentially membership means access to the best on offer around the globe – including insider tours of the major art fairs, exclusive access to gallery shows, and much more.