Between the glittering beach clubs in Cannes, yachts docked in the marina at Saint Tropez, and ultra-luxurious resorts dotted up and down the coast, the French Riviera has a reputation as one of Europe's most glamorous destinations, and rightly so.
Yet before the rich and famous raised the profile of this picturesque coast, artists and writers flocked there in search of sun, sea, and inspiration. Luckily, the traces of many of them can still be found today in small museums, chapels, and even historic hotels. Here are a few of the best places to get in touch with the French Riviera's artistic and literary side.
Musée National Marc Chagall, Nice
This year, the Chagall Museum celebrates its 50th anniversary. Established in 1973 with the artist's participation, it displays his large-scale biblical works. Influenced by artistic movements such as expressionism and cubism, Chagall's work has its own distinct style characterised by vivid colours, painterly strokes, and a combination of abstraction and figurative art.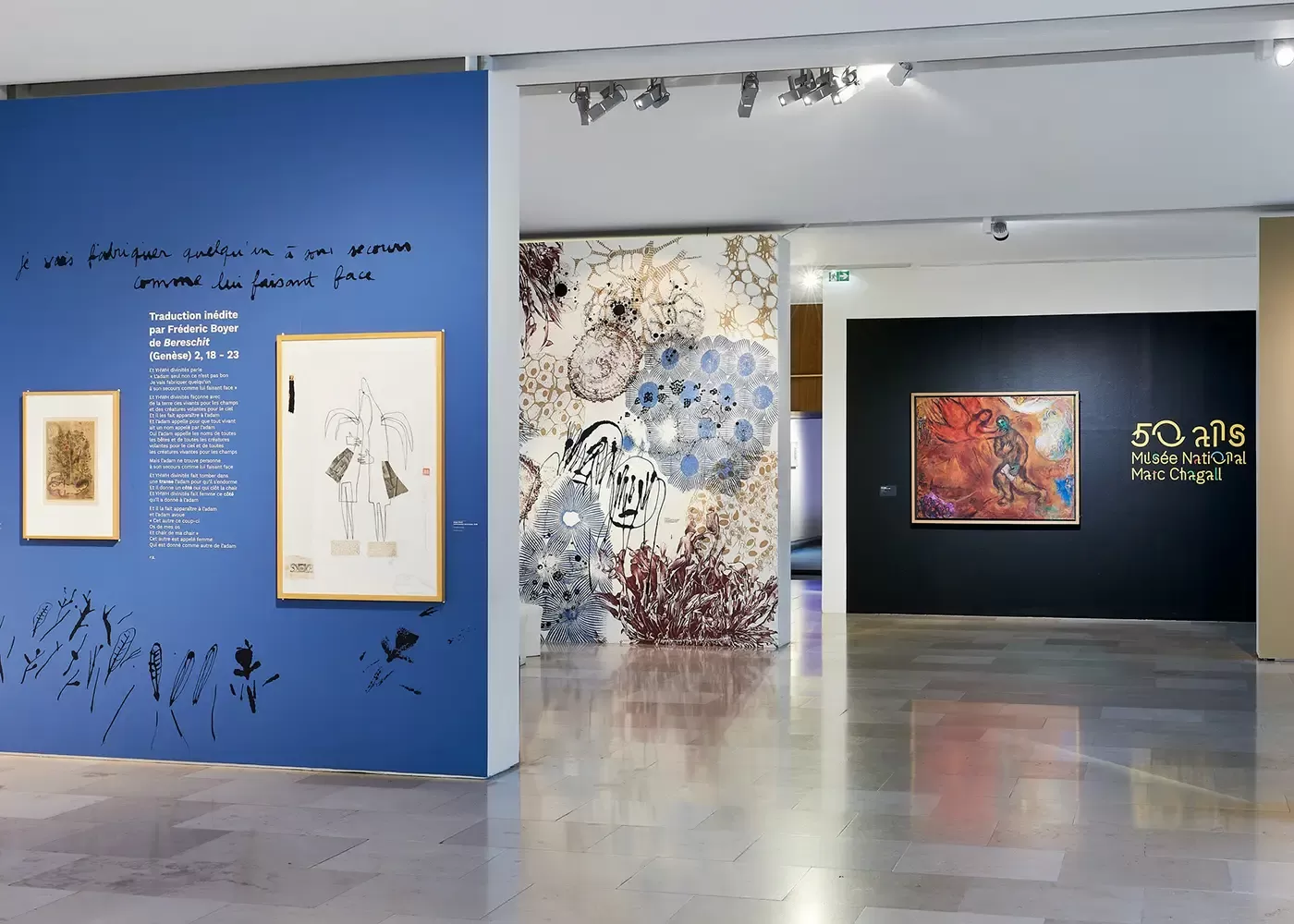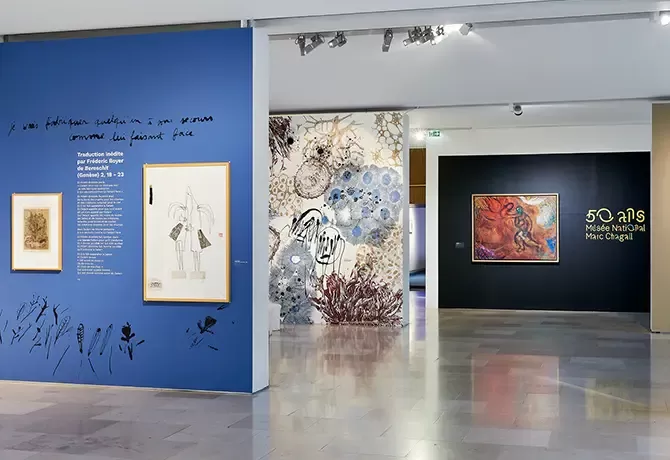 Musée National Marc Chagall, Nice
Born in Belarus (then part of the Russian Empire), Chagall spent much of his life in France. He moved to Paris in 1910, but when the Second World War broke out, he moved south before leaving for New York in 1941. He returned to France definitively in 1948 and settled in the French Riviera, living in Vence and nearby Saint-Paul.
Musée Picasso, Antibes
Pablo Picasso – one of the titans of 20th-century art – moved to the French Riviera in 1946 and kept a studio in the Château Grimaldi in the historic centre of Antibes, which now houses the Picasso Museum (one of a handful around Europe). Picasso donated 23 paintings and 44 drawings to the Château, which first dedicated a room to exhibiting his work in 1947.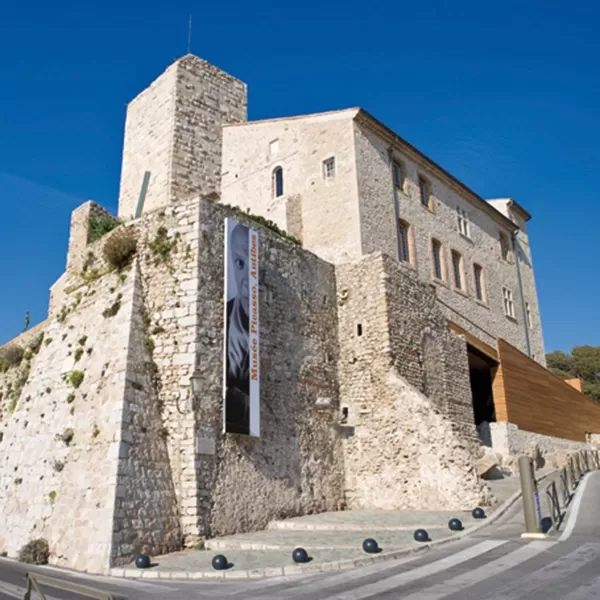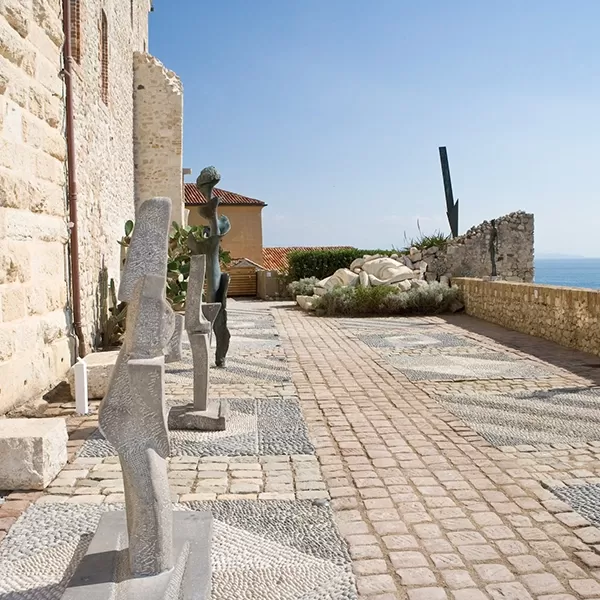 Musée Picasso, Antibes
The Musée Picasso in Antibes was officially inaugurated in 1966 when the city's mayor decided to turn the entire castle into a museum exhibiting the artist's work. Though Picasso's most important paintings, like Guernica and Les Demoiselles d'Avignon, are housed elsewhere, this museum is worth visiting to see the artist's later work as well as a collection of ceramics he created in collaboration with the artisans in nearby Vallauris.
Hôtel Belles Rives, Antibes – Juan-les-Pins
Along the coast where Antibes meets Juan-les-Pins, the family-run Hôtel Belles Rives stands as a testament to the legacy of American writer F. Scott Fitzgerald. He lived there in 1926 when it was a holiday home called the Villa St Louis and penned part of Tender Is the Night, which takes place on the French Riviera, there. Until then, the Côte d'Azur was mainly a winter destination for well-to-do Victorian-era Brits who would go south for the milder climate.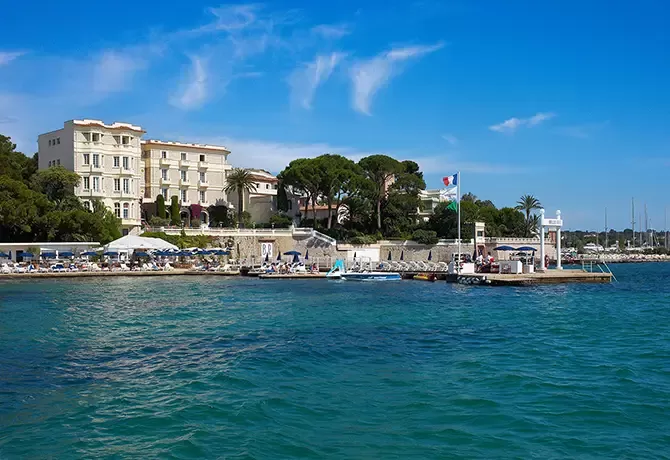 Hôtel Belles Rives, Antibes – Juan-les-Pins
When Fitzgerald and other newly monied Americans decided to spend summers on the coast, it transformed tourism in the region. Expanded and transformed into a hotel in 1929, the Belles Rives pays homage to Fitzgerald with original Art Deco décor from the '20s, black-and-white photographs of him, and a literary prize – the Prix Fitzgerald – awarded every year to an author who writes in his style, not to mention a bar rather fittingly called the Bar Fitzgerald. (Fitzgerald was known to like his booze, after all.)
Chapelle Cocteau, Fréjus
Jean Cocteau was a French poet, painter, and film director born into a bourgeois family in Paris who entered the world of modern art in the bohemian quarter of Montparnasse, where he met painters like Picasso and Modigliani and writers like Max Jacob and Guillaume Apollinaire. He worked on the Ballets Russes following the First World War and directed a film interpretation of Beauty and the Beast in the 1940s.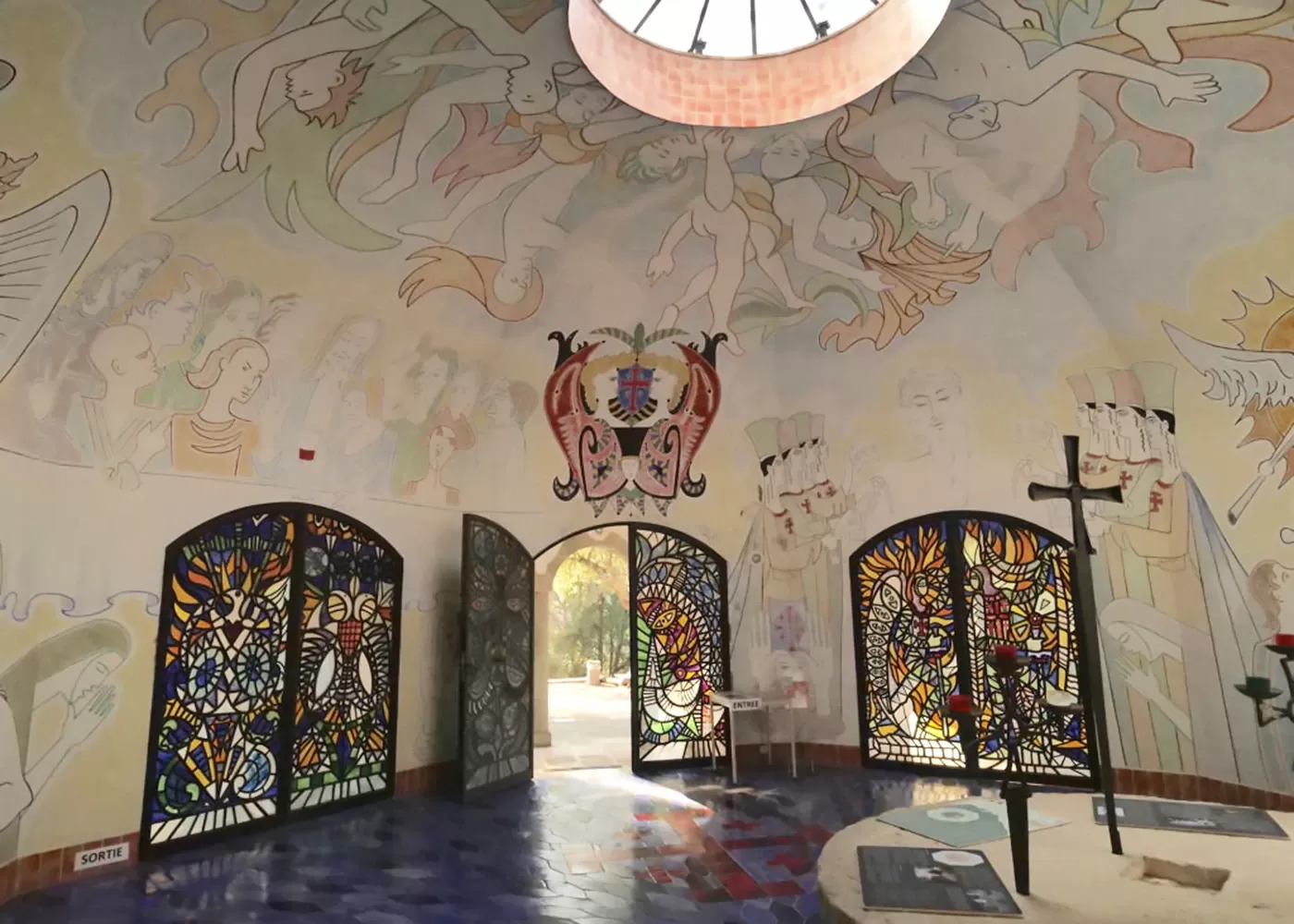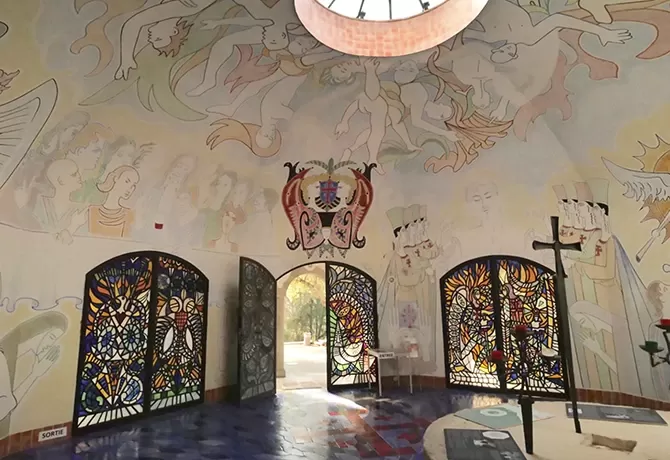 Chapelle Cocteau, Fréjus
In the 1950s, he decorated the Villa Santo Sospir in Saint-Jean-Cap-Ferrat (currently closed for restoration) and painted a series of frescoes in the City Hall of Menton, as well as a handful of chapels and churches on the Riviera. The Chapelle Nôtre-Dame de Jérusalem in Fréjus (aka the Chapelle Cocteau) is one of Cocteau's last works and a hidden gem in a wooded setting worth seeking out.
Per a request from the Vatican, the first stone was laid in 1963. Cocteau's paintings inside the chapel depict the passion of Christ in his signature style. Raymond Moretti, an artist from Nice, created three massive sets of stained-glass doors for the chapel. After Cocteau's death, his adopted son Édouard Dermit completed the chapel. It was restored and declared a historic monument in 1989.
Think you've seen it all? Think again. Our global network of dedicated travel specialists plans one-of-a-kind, tailor-made travel experiences to make every trip your best yet. Find out more about Quintessentially Travel here.