Chris Gates was all set to retire. After 31 years at Princess Yachts – starting as a Technical Engineering Apprentice and ending up as CEO – he thought he'd earned some time sunning himself on the deck rather than being at the helm for once. But something was nagging him. Having learned the luxury yacht market inside-out – earning respect from his biggest UK rivals at Sunseeker and Fairline – he had a feeling that they were all missing a trick.
Until now, there have only been two ways of owning a yacht. You can buy new – and accept that there is a high premium associated with it, since new yachts, like cars, tend to devalue as soon as they're purchased. The second alternative is to buy a pre-owned boat. This would typically be a third of the price of a brand new yacht, but it comes with all manner of compromises because yachts tend to date quickly. Technology swiftly becomes obsolete, be it safety, navigation, stabilisation or even entertainment systems. But, just as crucially, tastes in interiors change too, especially when you consider that, at this end of the market, everything in a new yacht is made bespoke – from the design of the bedrooms and the lounges to the crockery (which has to be stowed and secured in purpose-built fittings in case of rough waters).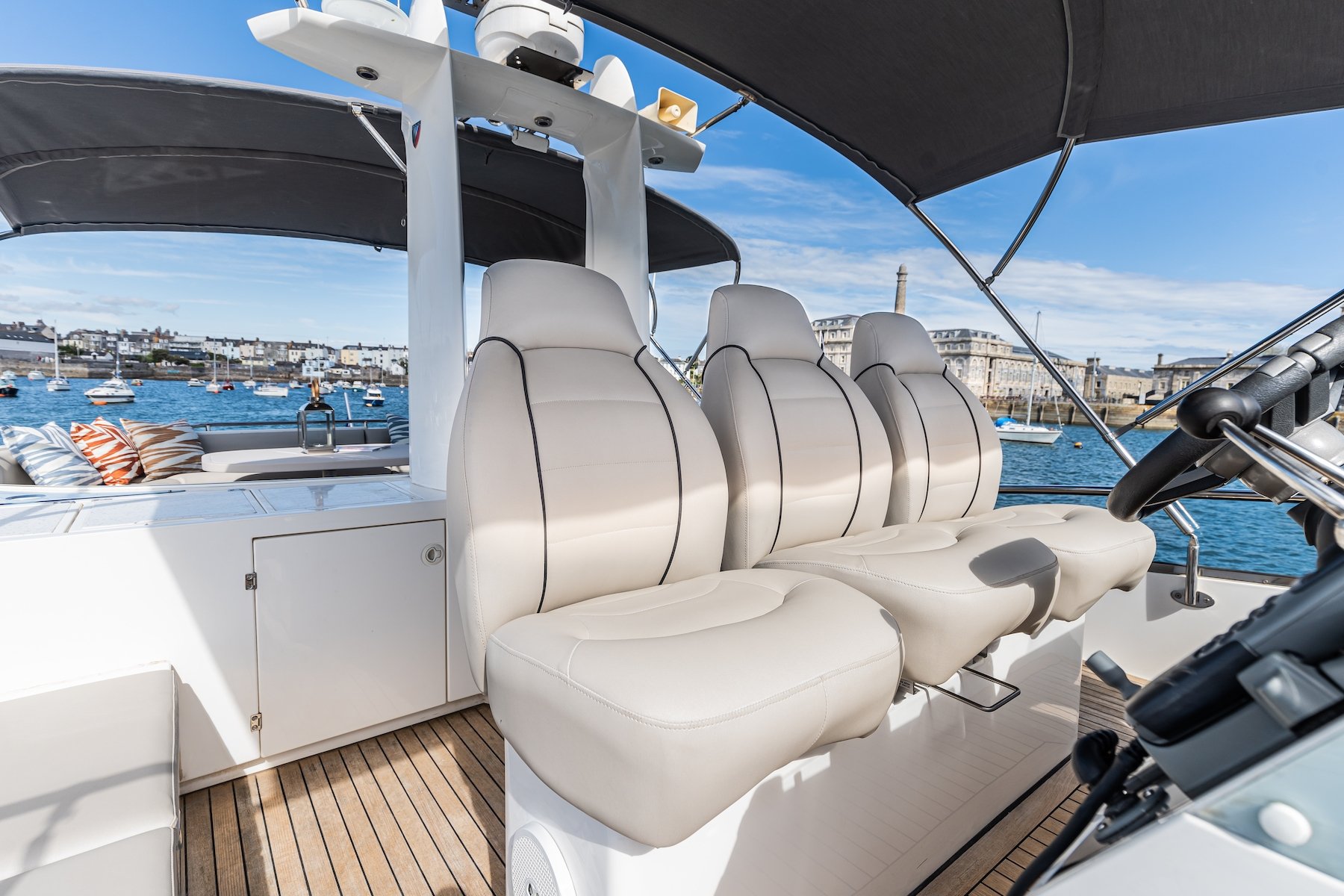 Before & after
Gates likens it to buying a house. 'You would never dream of moving in immediately – and it would be crazy to assume you'd live with the previous owner's taste in décor, colour schemes and furniture,' he says. 'So why should you do that with a boat – where you're spending similar amounts of money – if not more?'
Like all great ideas, his solution is disarmingly simple: what if there was a third way? As he describes it, 'One where you could buy a pre-owned yacht, but add some value to it and have something that has a completely new interior and new technology – and have the best of both worlds?'
Which brings us to Setag – the new luxury yacht brand, based in Plymouth, Devon, that Gates launched this summer instead of enjoying his well-earned retirement. Thanks to his connections with former competitors, he has been able to draw on the best talent in the business to offer a unique proposition: a refit service drawing on the expertise of the craftspeople who originally built your boat in the first place. ('We are the DNA of the product, from day one: we conceived this product, so we know it intimately.') This means that the refurbed yacht is not only as good as new but futureproofed in terms of design trends – and all for a fraction of the price you'd expect to pay.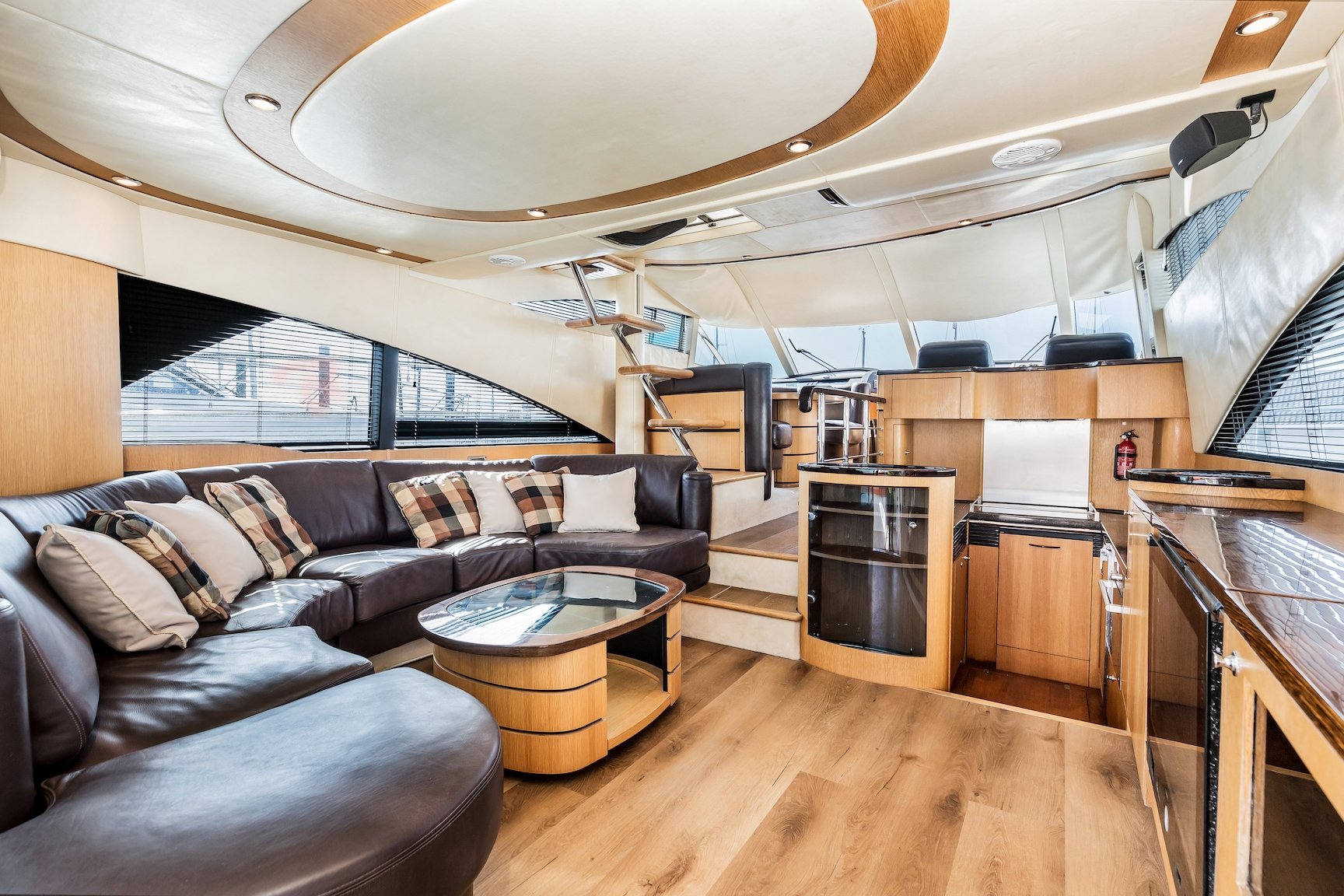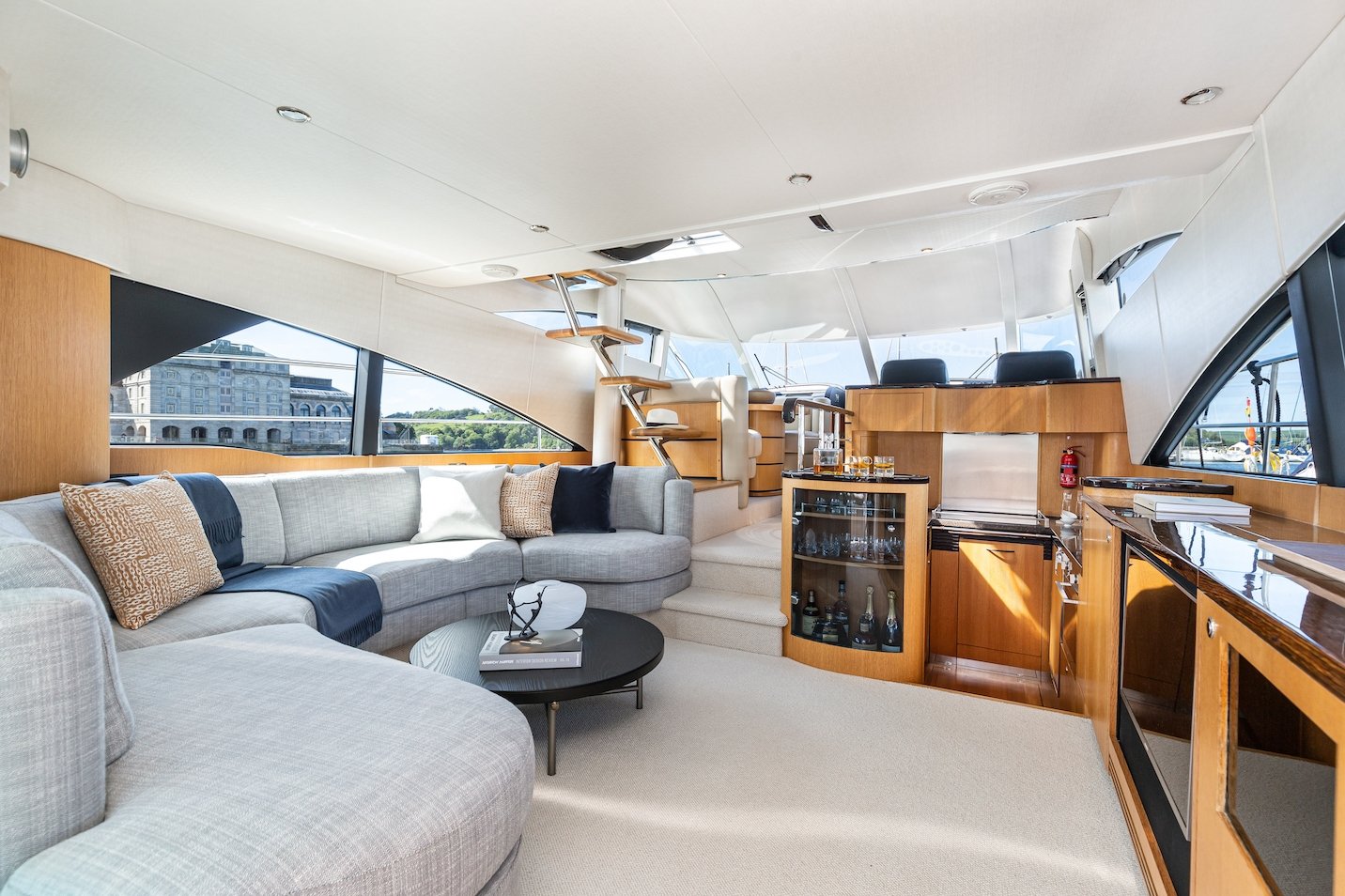 Before & after
'You get this beautiful level of service, sitting down with an interior designer and designing the boat that you would dream of,' Gates explains. 'So you end up with something absolutely unique, but we'll protect you and help you with all the decisions that have to be made, to ensure that it's fit for purpose.'
The insight that Gates has hit upon means that Setag genuinely feels like a game-changer for the luxury yacht market. Of course, after a lifetime in the new build sector, Gates is respectful of its place in the market. 'There is a place for that. We're not trying to win business off any particular sector: we're delivering a new service that doesn't exist today. Some people will buy new all the time. But I find it incredible that if you're spending a million pounds on pre-owned, you just take the boat off the marina from the previous owner. It's beyond common sense.'
With his disarmingly genial, West Country manner, Gates is definitely the sort of person you'd trust: not least because, with the level of service and expertise he offers, this is renovation on a different scale, aimed at extending the lifespan of yachts he clearly cares deeply about. And that, of course, also means there is a good sustainability story here – not only will Setag refit as much of the interior as possible with less toxic materials and provide more up-to-date, eco-friendly energy options, it also removes the massive footprint associated with people constantly upgrading to new yachts.
The personalisation you'd expect from a new yacht coupled with a value and longevity better than anything in the pre-owned market: sounds like plain sailing…

For more information on Setag Yachts or a general yacht purchase, please contact your lifestyle manager.