Once the seat of a powerful maritime republic, La Serenissima still wows with its opulent Renaissance palaces, picturesque canals, and wonderful cafes and restaurants. With Carnevale just around the corner, you may be wondering where to go to soak up the city's magical atmosphere. We've curated the below itinerary to guide you through some of the must-see highlights.
DAY ONE
Where to stay
The Gritti Palace, a Luxury Collection Hotel, is an enduring icon overlooking the Grand Canal. Set in a 15th-century palazzo that became home to the Doge of Venice, Andrea Gritti, it was transformed into a hotel in the 1800s and has hosted artists, writers, and other luminaries ever since.
As soon as you cross the threshold, you can feel the history. With marble floors, damask wall coverings, Rubelli silks, leaded glass windows, antiques, and heavy tasselled keys hanging from the concierge's desk, the hotel feels like the epitome of Venetian style. The beds are so comfortable you might be tempted to sleep in, but don't miss breakfast on the terrace overlooking the Basilica di Santa Maria delle Salute. Afterwards, take a spin on the hotel's Riva speedboat – much more glamorous than a gondola.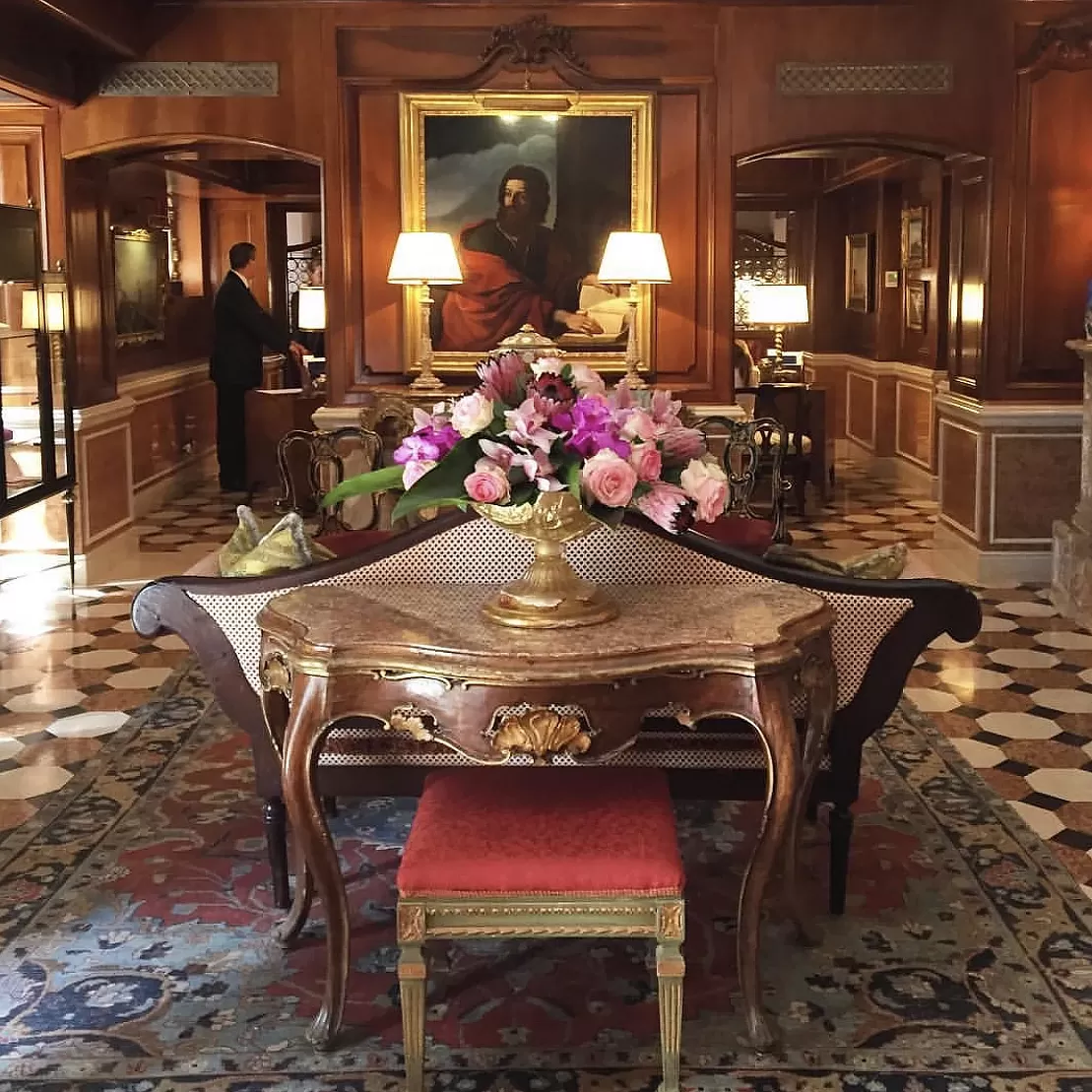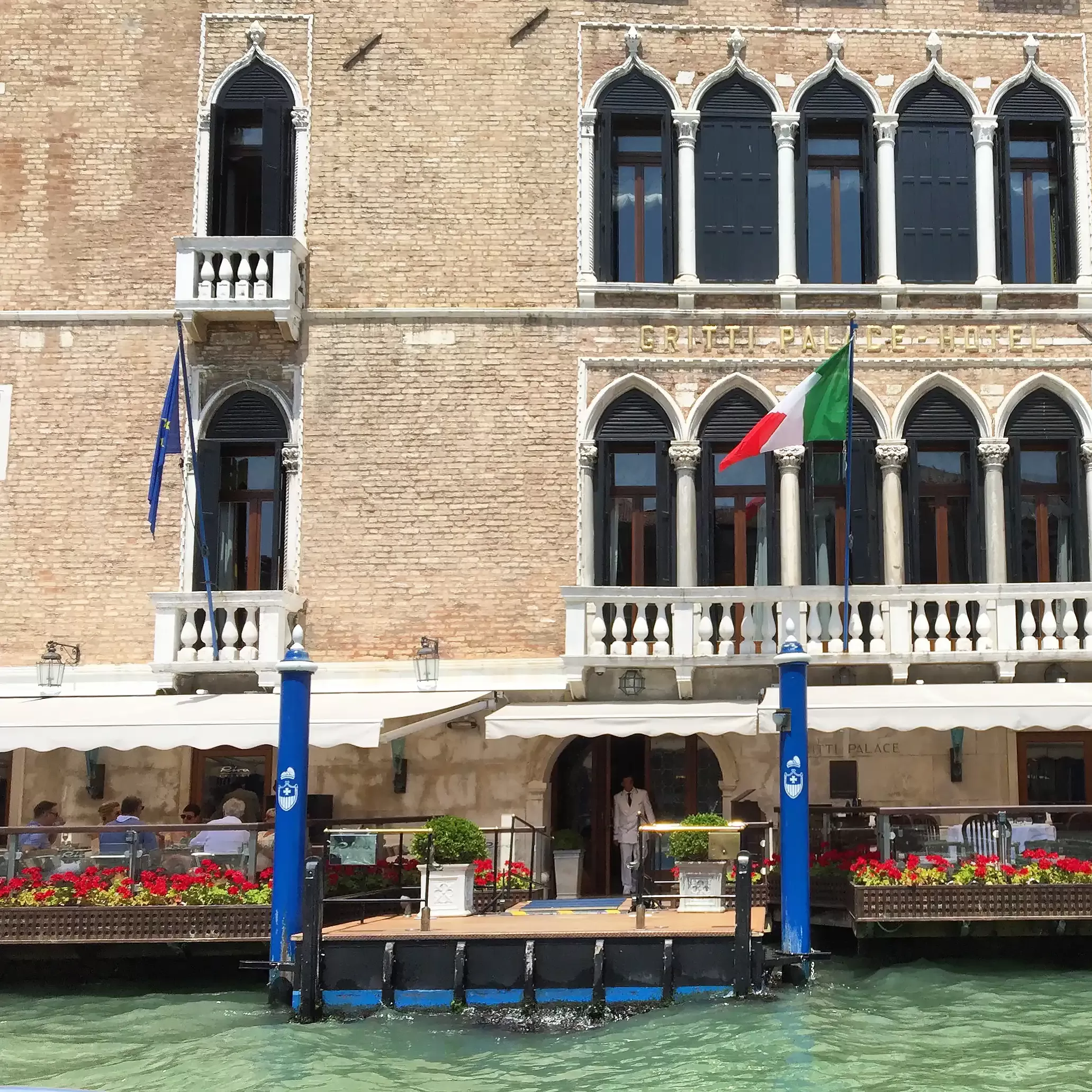 With its antiques, marble floors and leaded glass windows, the Gritti Palace is the epitome of Venetian style
Sightseeing and sipping espresso
Piazza San Marco is the beating heart of the city, and though it gets quite crowded, it's worth seeing anyway. Step inside the Basilica di San Marco to admire its glittering Byzantine mosaics, then head over the gothic pink-and-white marble Palazzo Ducale, once the doge's residence and administrative centre of the Venetian Republic, which is filled with treasures by Renaissance masters like Tintoretto and Veronese.
After you've walked through the main rooms, you'll find yourself crossing the enclosed marble Bridge of Sighs to the prisons. When you emerge, head over to Caffè Florian for an espresso. Established in 1720, it's one of the oldest cafes not only in Venice, but the entire world. The opulent interiors are a stunning backdrop for enjoying an espresso or hot chocolate, but when it's warm the place to be is outside on the terrace.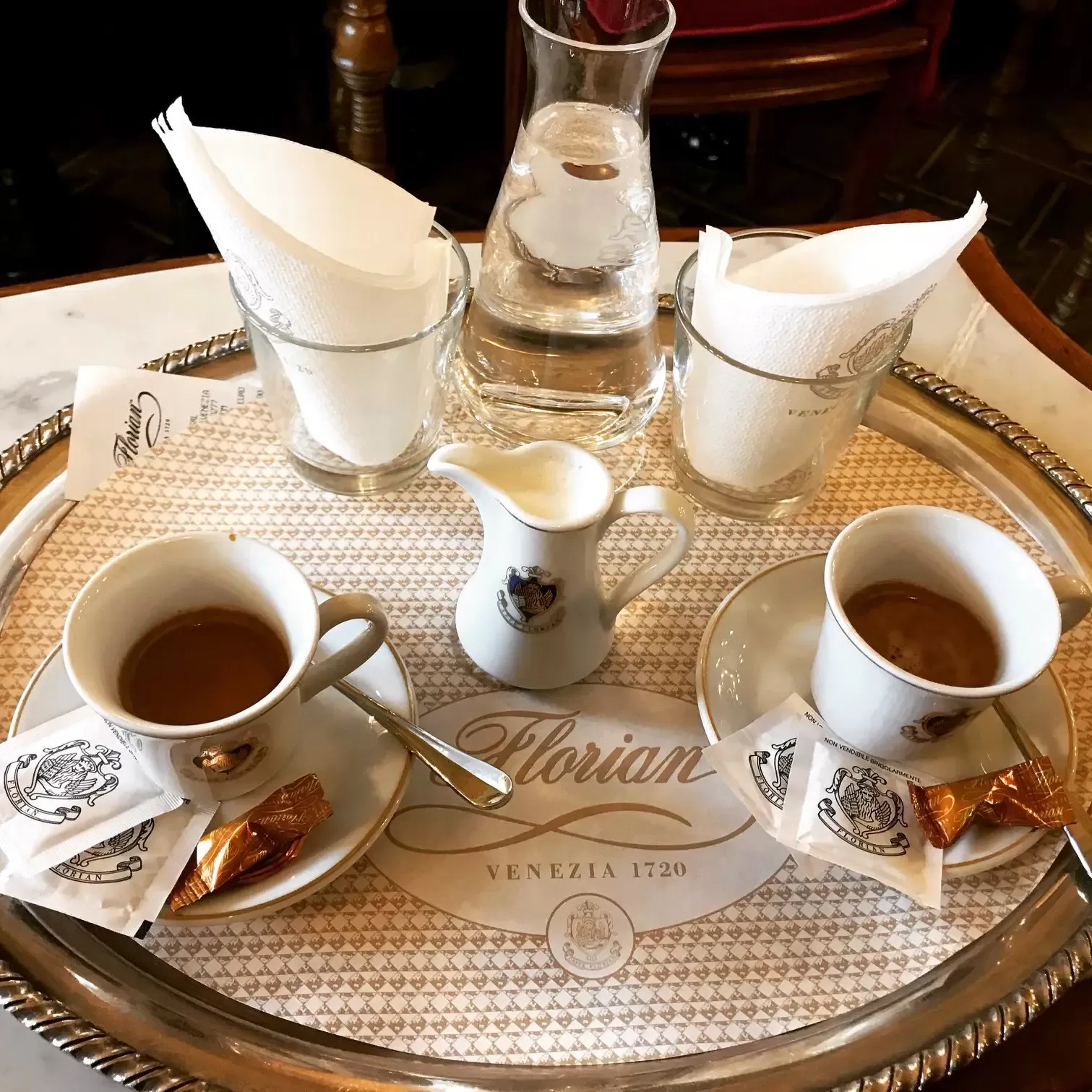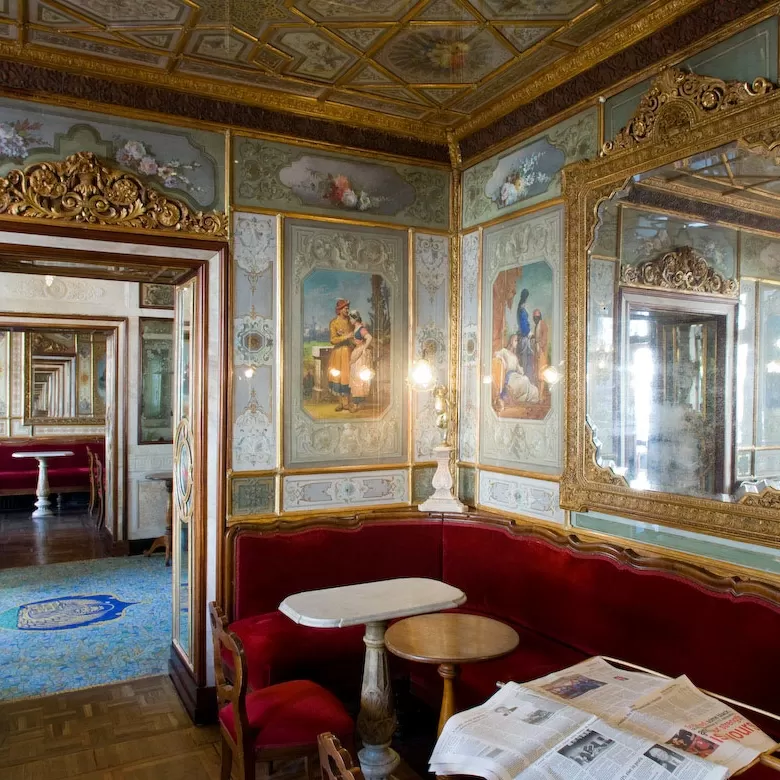 Caffè Florian's opulent interiors make a stunning backdrop for an espresso
Venetian cuisine
As you would expect, seafood plays a big role in Venetian cuisine. At the city's best trattorias, you would do well to ask for the catch of the day. Corte Sconta is one such place, a family-run trattoria where you should split the seafood antipasto – a parade of traditional appetizers, including both raw and cooked seafood and baccalà mantecato (whipped codfish) on polenta. Continue with cuttlefish ink pasta or perhaps a fritto misto. Antiche Carampane is another local favorite trattoria in the San Polo neighborhood. If soft shell crabs are in season, don't hesitate – order them right away.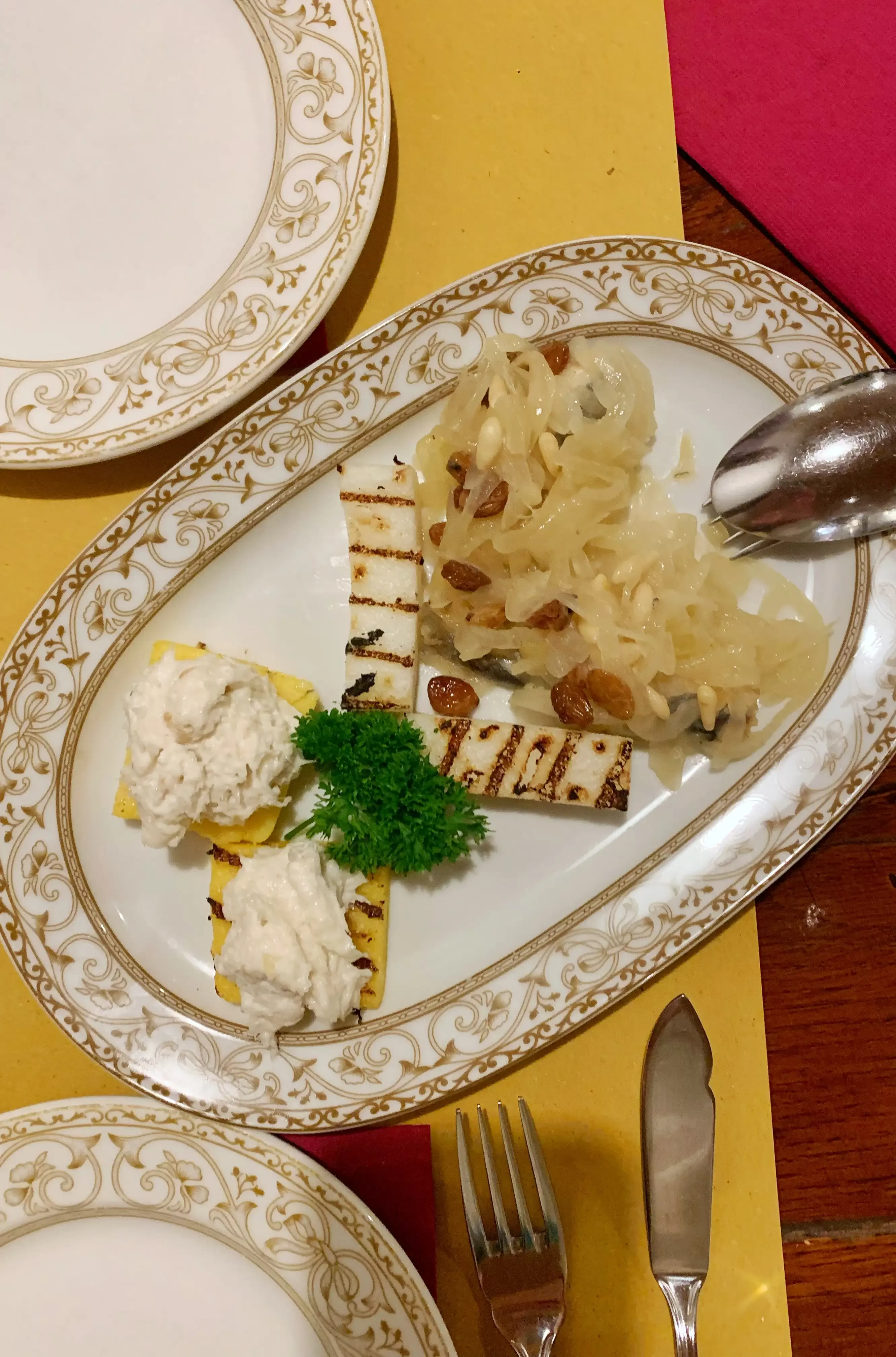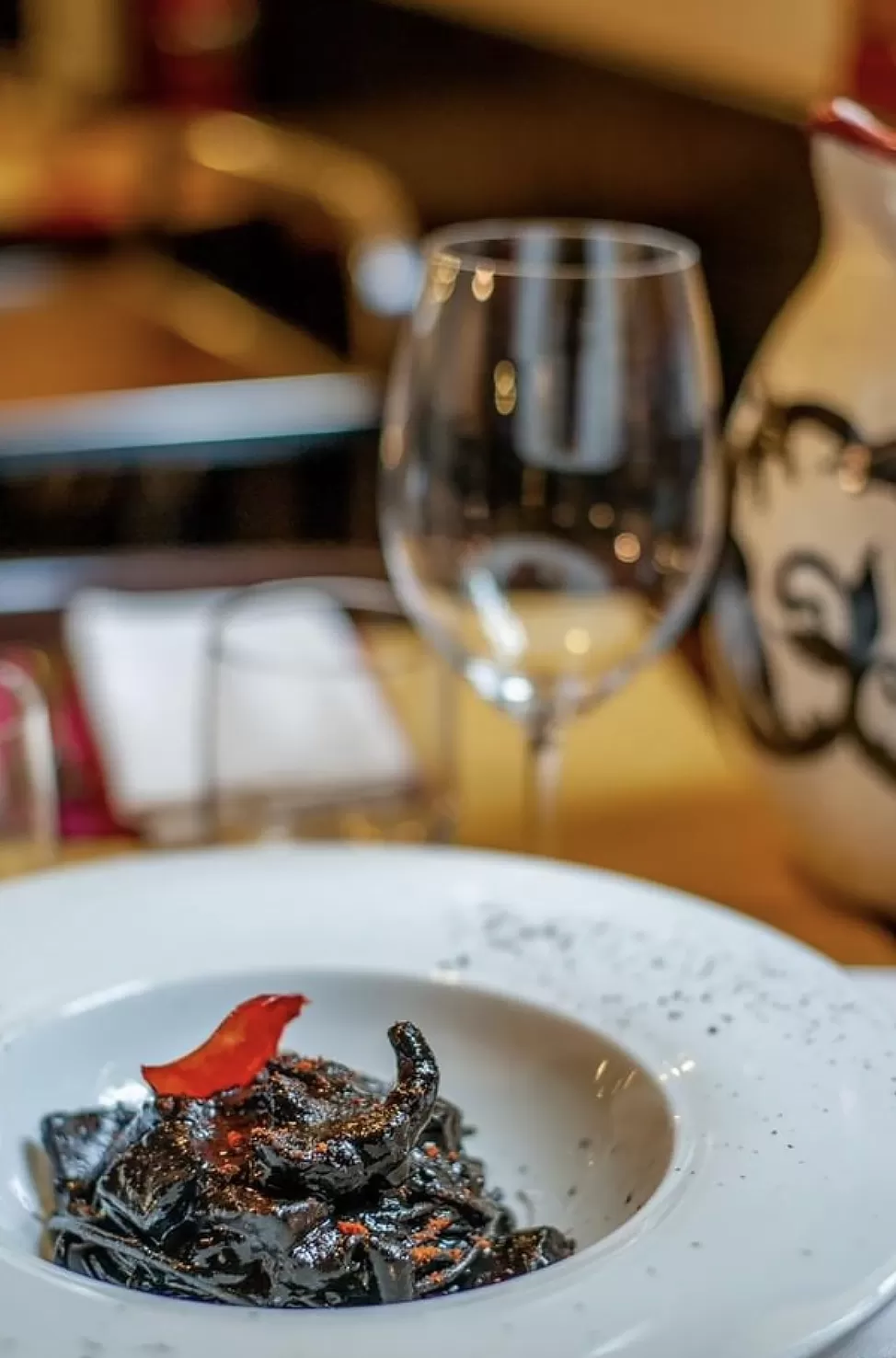 Seafood plays a big role in Venetian cuisine
DAY TWO
A historic palazzo full of modern art
Now that you've explored Venice's historic sites, it's time to see a more modern side of the city. It is, after all, host to the Venice Biennale – the ne plus ultra of contemporary art. If the Biennale isn't on, don't fret. The Peggy Guggenheim Collection is open year-round, and it's a must-visit museum.
Peggy, the heiress whose famous uncle Solomon established the Guggenheim Museum in New York City, was quite the eccentric art collector herself. She championed artists like Max Ernst (whom she married) and Jackson Pollock and opened her palazzo on the Grand Canal up to the public several afternoons a week in the spring, summer and autumn, starting in 1951. She became an Honorary Citizen of Venice in 1962 and donated her palazzo and her collection to the Solomon R. Guggenheim Foundation.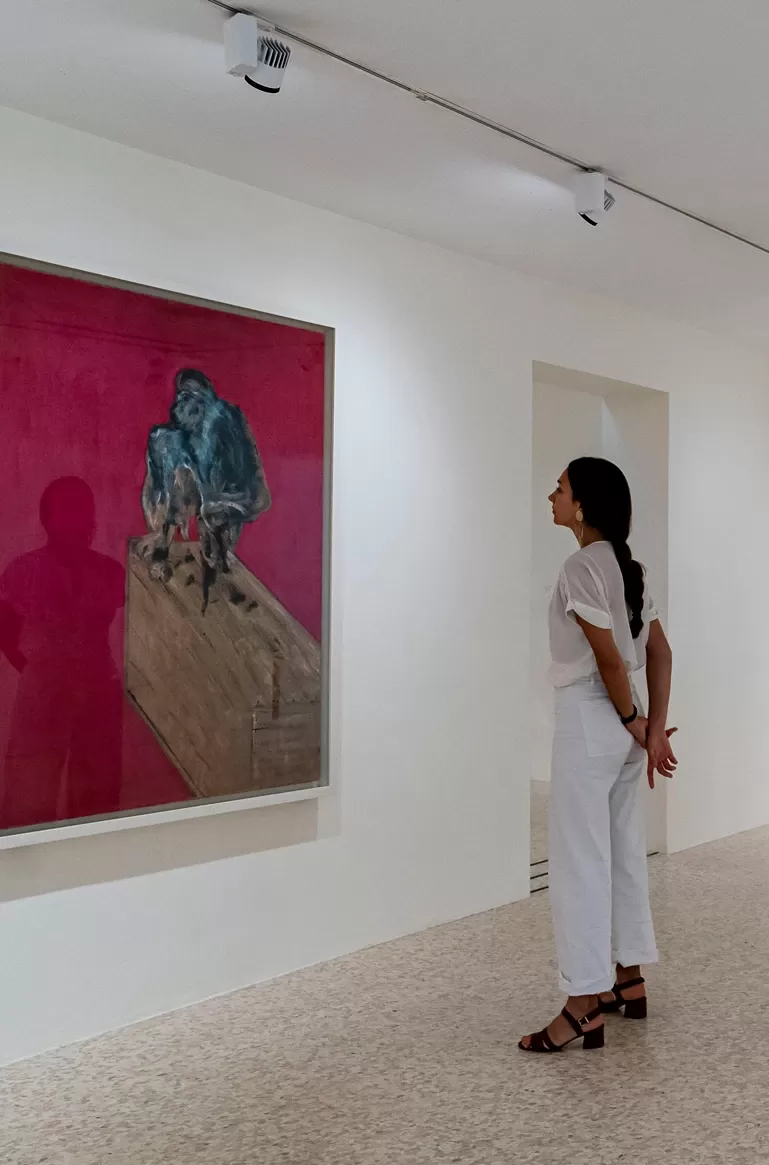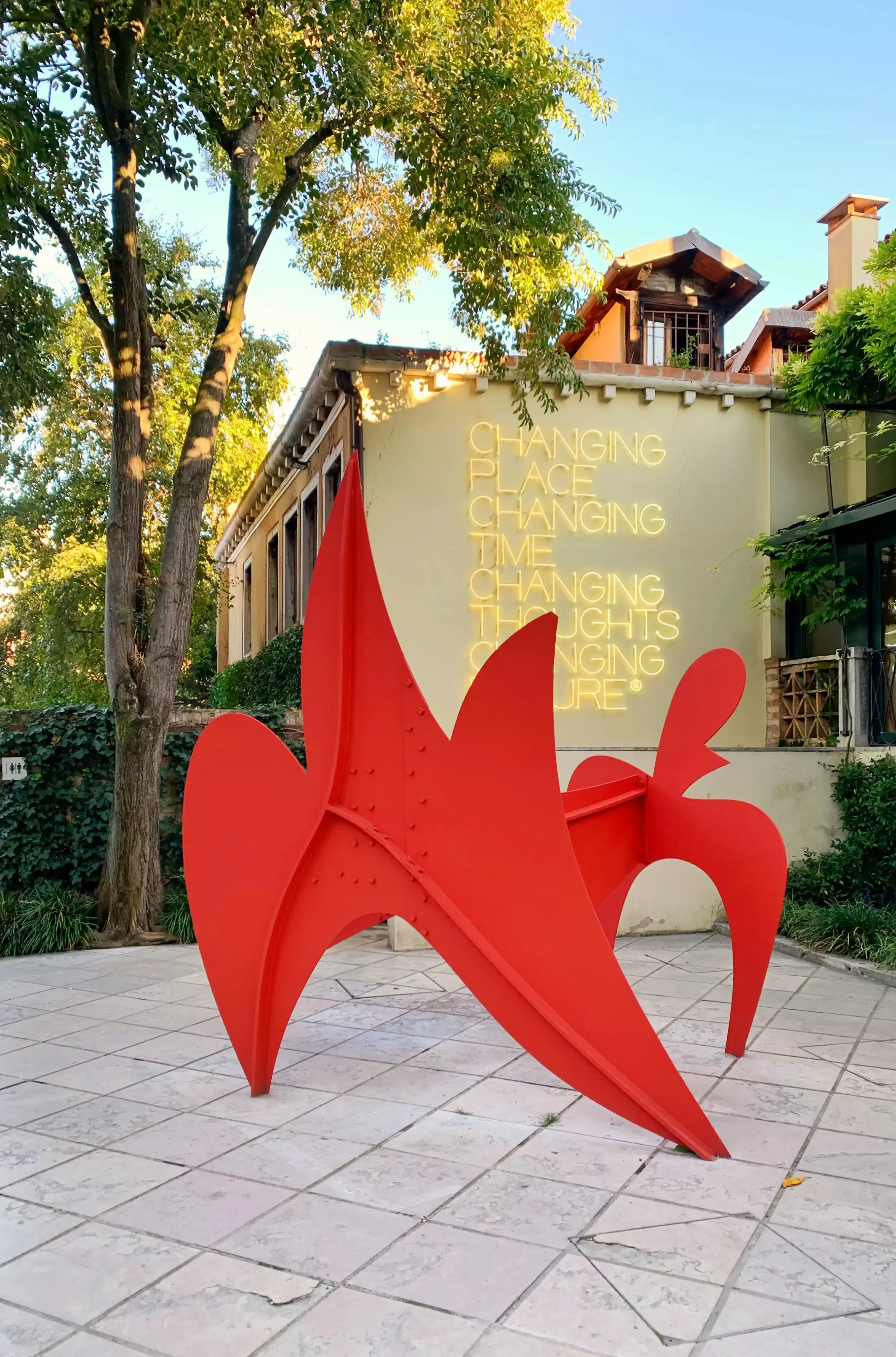 The Penny Guggenheim Collection is a fabulous place to explore Venice's modern side
Shopping for Venetian treasures
In the streets branching off Piazza San Marco, you'll find designer shops by famous names like Prada, Miu Miu and Dior, but go a bit more off the beaten path and you'll find boutiques selling unique items you can only buy here. A pair of friulane, the chic shoes worn by the gondoliers, makes a great souvenir. Piedàterre sells them in a wide variety of colours and fabrics in its two shops.
Planning to attend a masquerade ball during Carnevale? There are plenty of shops selling masks, but the best places to buy high-quality authentic masks made by true Venetian artisans are Sogno Veneziano Atelier and La Bottega dei Mascareri.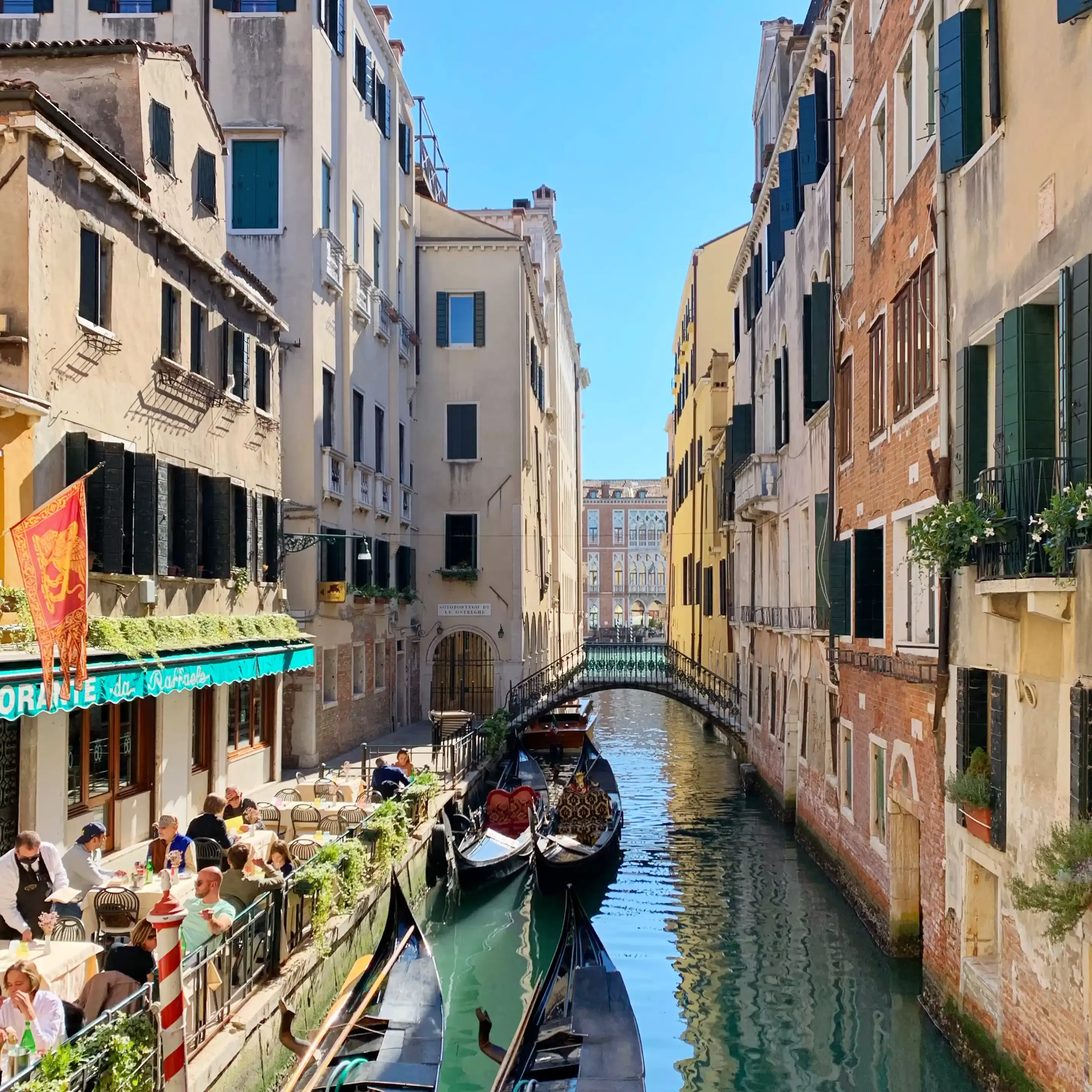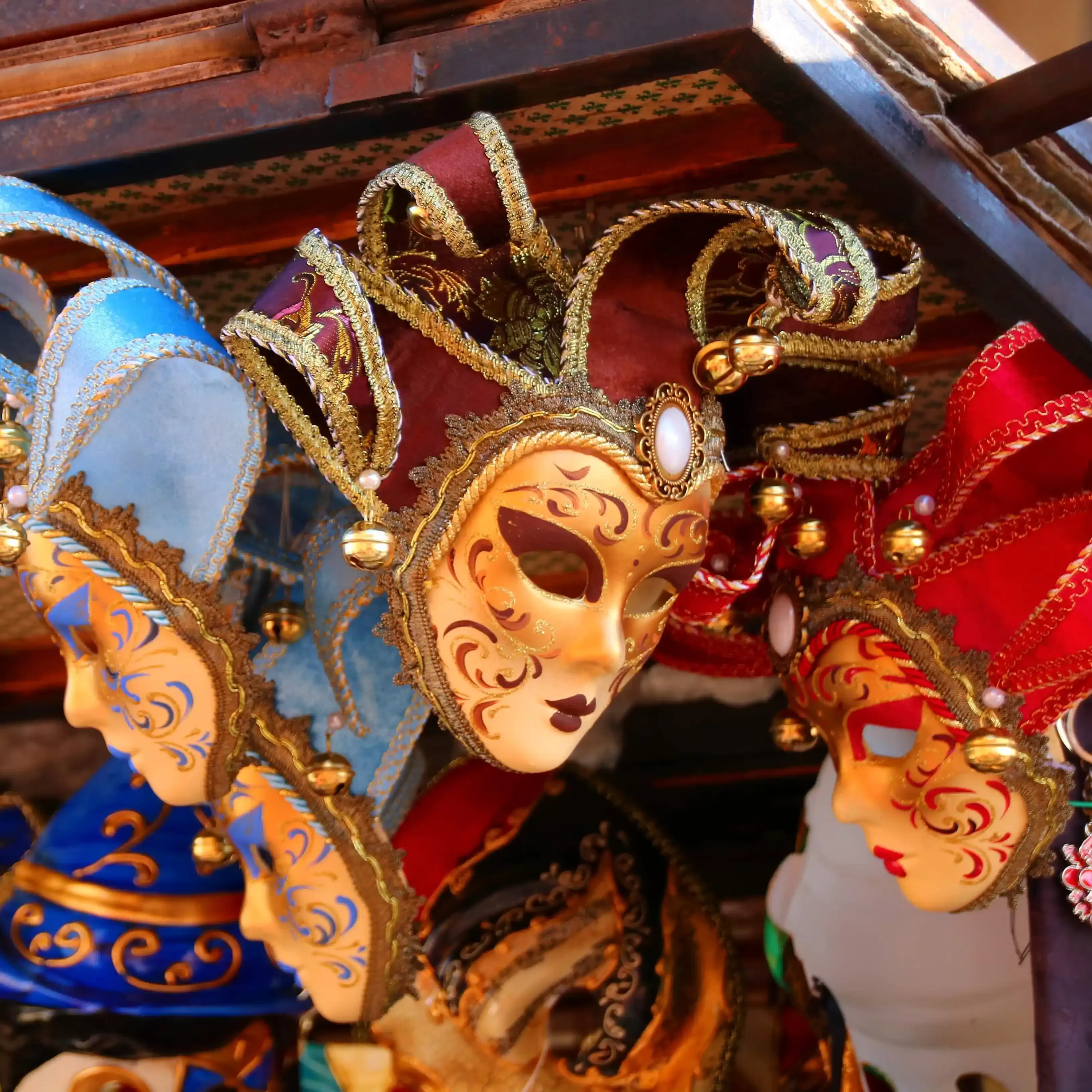 Looking for a Carnevale mask? Try Sogno Veneziano Atelier or La Bottega dei Mascareri
Cocktails and cicchetti
Legend has it that the Spritz may have originated in Venice, but this evening you'll discover a more modern way of drinking. Inside Ca' di Dio, a sleek new hotel designed by acclaimed designer Patricia Urquiola, the intimate Alchemia Bar serves craft cocktails with cicchetti, which are like Venetian-style tapas. Start there before heading over to the hotel's Vero Ristorante for gourmet dishes served in a sleek, wood-panelled space with a custom-made ceiling mural featuring fish, flowers, and vegetables.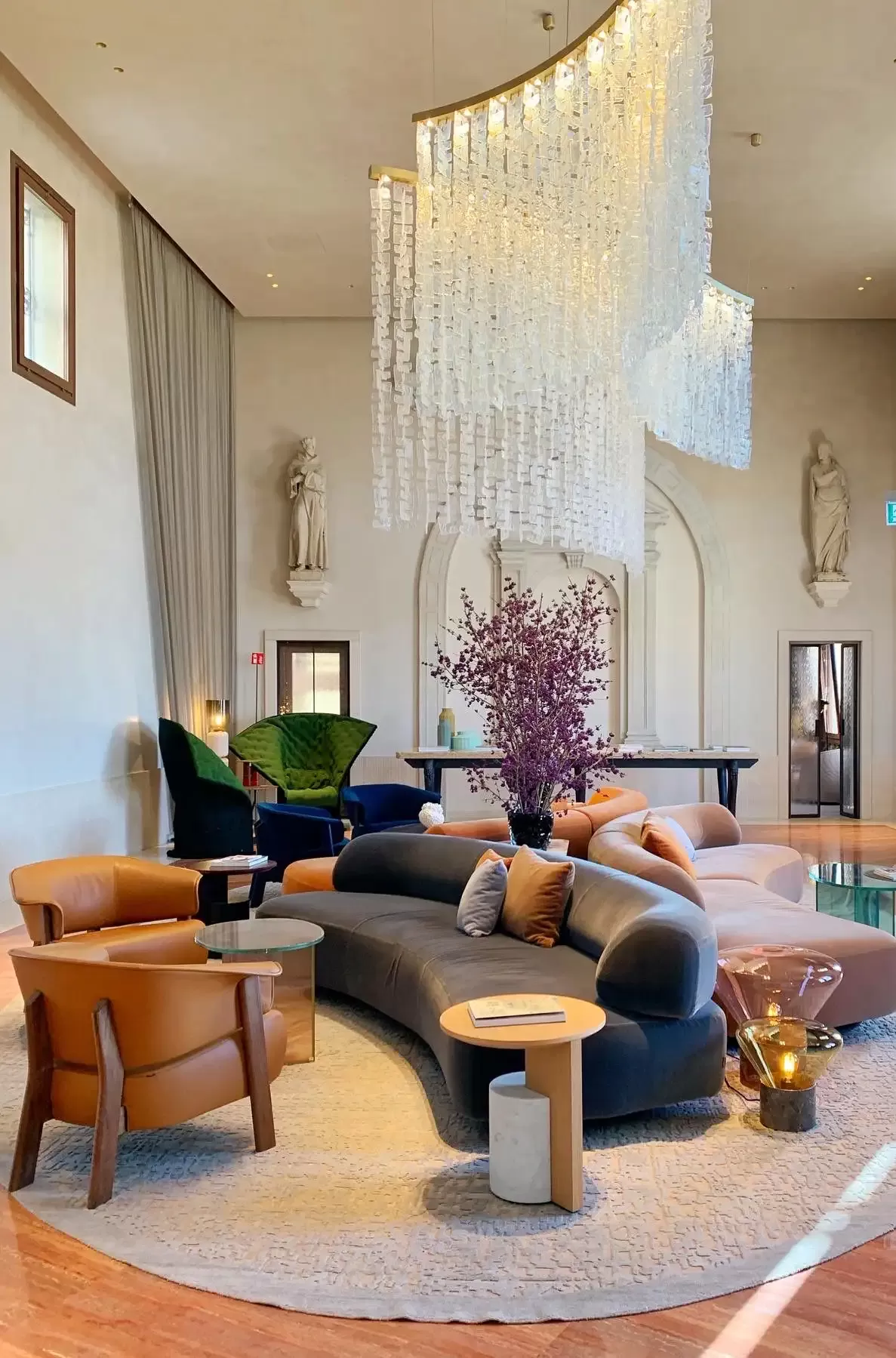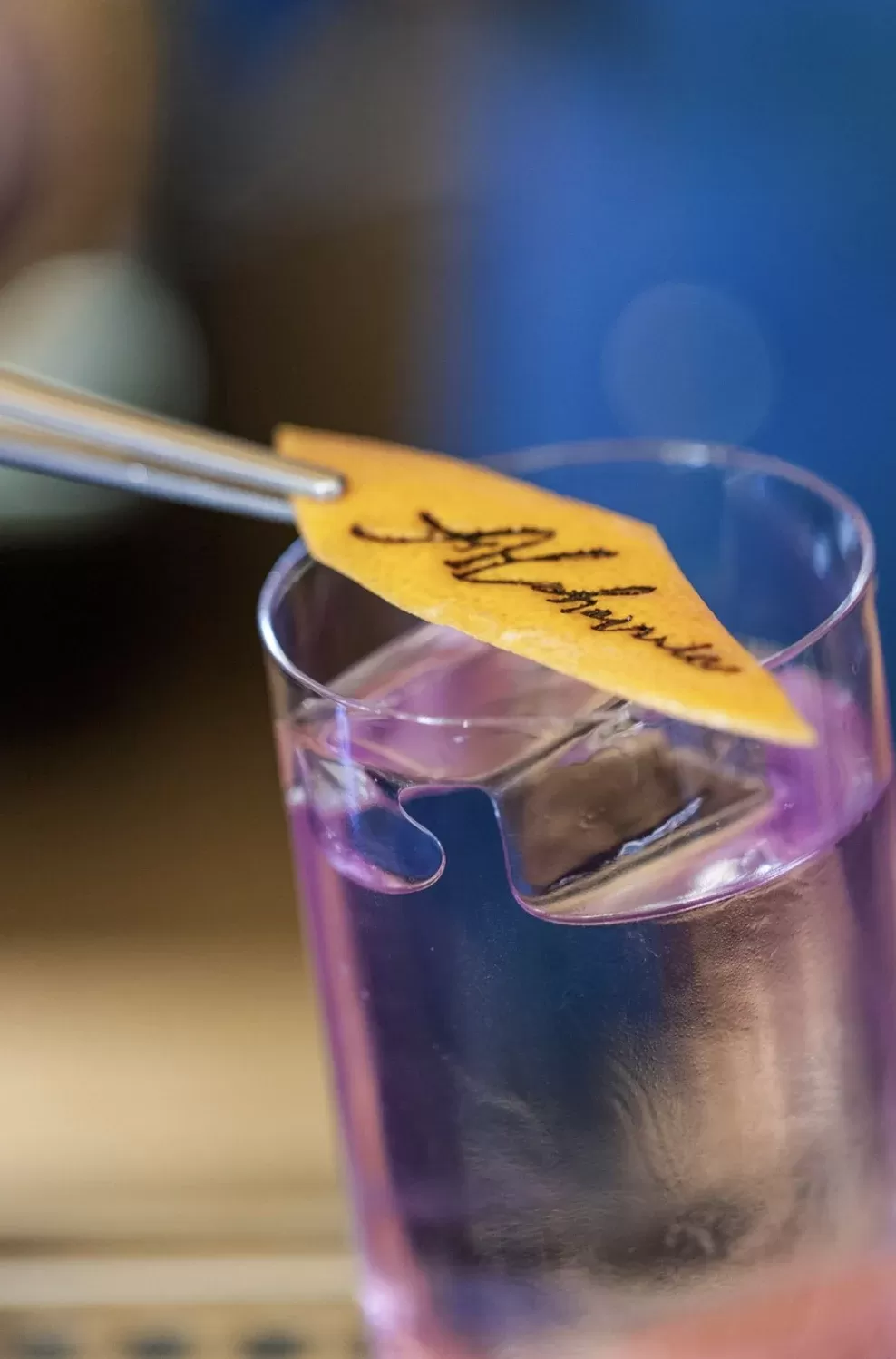 Cocktails and cicchetti: the Venetian version of tapas