The festive period can often be a whirlwind of last-minute shopping, glittering parties, cosy dinners and family gatherings. However, for Lord Julian Fellowes, Christmas is about something much simpler.
'I always think of Christmas as a time for children,' he says, sitting in the pews at St James's Church as the soundcheck for The Fayre of St James's gets underway on the stage. (As if on cue, the fifteen-or-so primary school children that make up the Pimlico Children's Foundation Choir shuffle past). 'So I like this idea of a group of charities trying to make children's lives better.'
The group he refers to are the five grassroots charities supported by The Firefly Project – Quintessentially Foundation's new initiative that helps children and young people who live in extreme poverty in London. The project essentially 'turbo charges' these organisations through unrestricted funding and tailored support, helping them to grow and ensure their services reach more children and young people. It currently works with 20/20 Change, Doorstep Library, Little Village, Team Up and The Kids Network; all of whom facilitate transformational change directly within the communities they serve.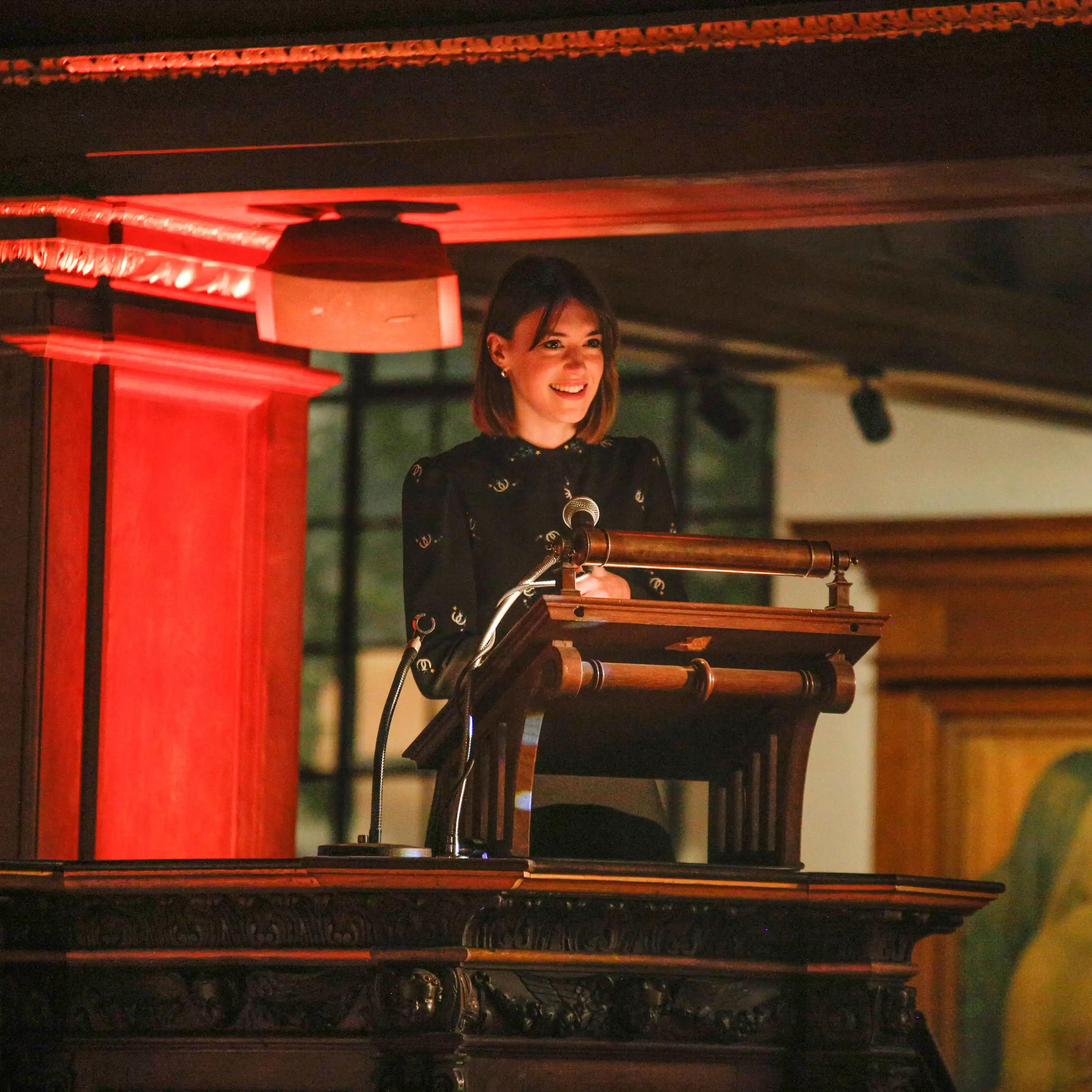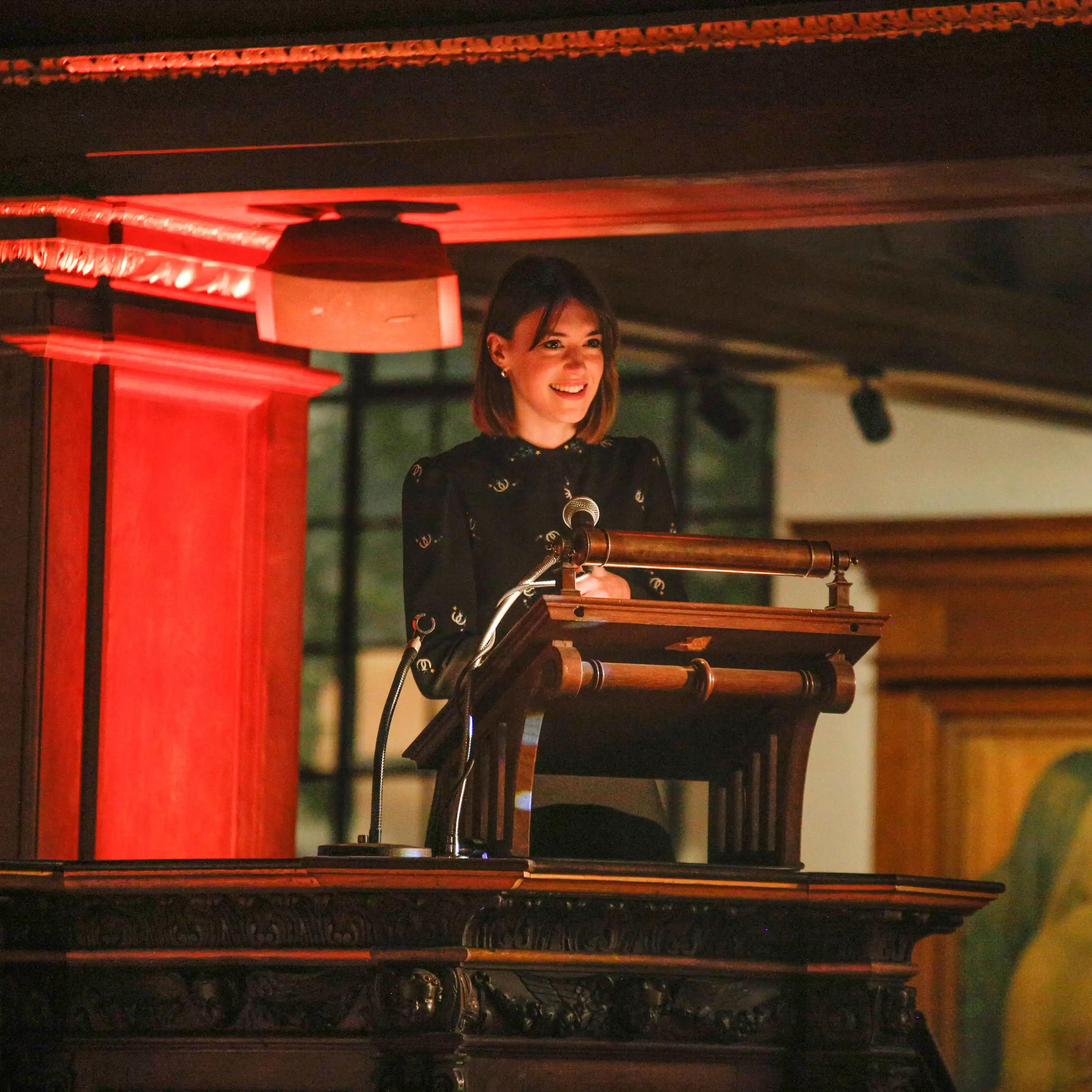 Reading by Daisy Edgar Jones Credit: @dan__barnett
'I think that the grassroots charities that the Foundation are supporting are so, so important. I feel very happy to be able to support them in any way I could.'
– Daisy Edgar-Jones
The Fayre of St James's is the glittering centrepiece of Quintessentially Foundation's annual fundraising efforts. It is preceded by an annual bike ride challenge – this year's Pisa to Rome cycle raised over £400,000 for The Firefly Project – and is followed by a silent auction of luxury lots, which closes on 6th December. Regarded as one of the social highlights of the festive season, this year's event was once again a star-studded showstopper of an evening, with even Princess Beatrice making an appearance on the red carpet.
On the stage, Lord Fellowes was joined by actors Daisy Edgar-Jones, David Walliams and Minnie Driver, and musicians Jack Cullen, Nadine Benjamin and Ellie Goulding, for an evening of festive fundraising. Minnie Driver read a Christmas piece she had penned about her father; Jack Cullen performed Dark Days & Nightmares and a cover of Christmas Lights by Coldplay; David Walliams read The Grinch Who Stole Christmas; soprano Nadine Benjamin sang Ave Maria and a piece from Tosca; 20/20 Change CEO Duro Oye read a Bible passage; Daisy-Edgar Jones chose a poem by William Wordsworth; and Ellie Goulding closed the event with a rendition of her popular song, Love Me Like You Do.
'It kicks off Christmas for me. Like a lot of people, I have a lot of various parties in December, but this is the beginning of it for me – and it's a very nice way to start it.'
– Lord Julian Fellowes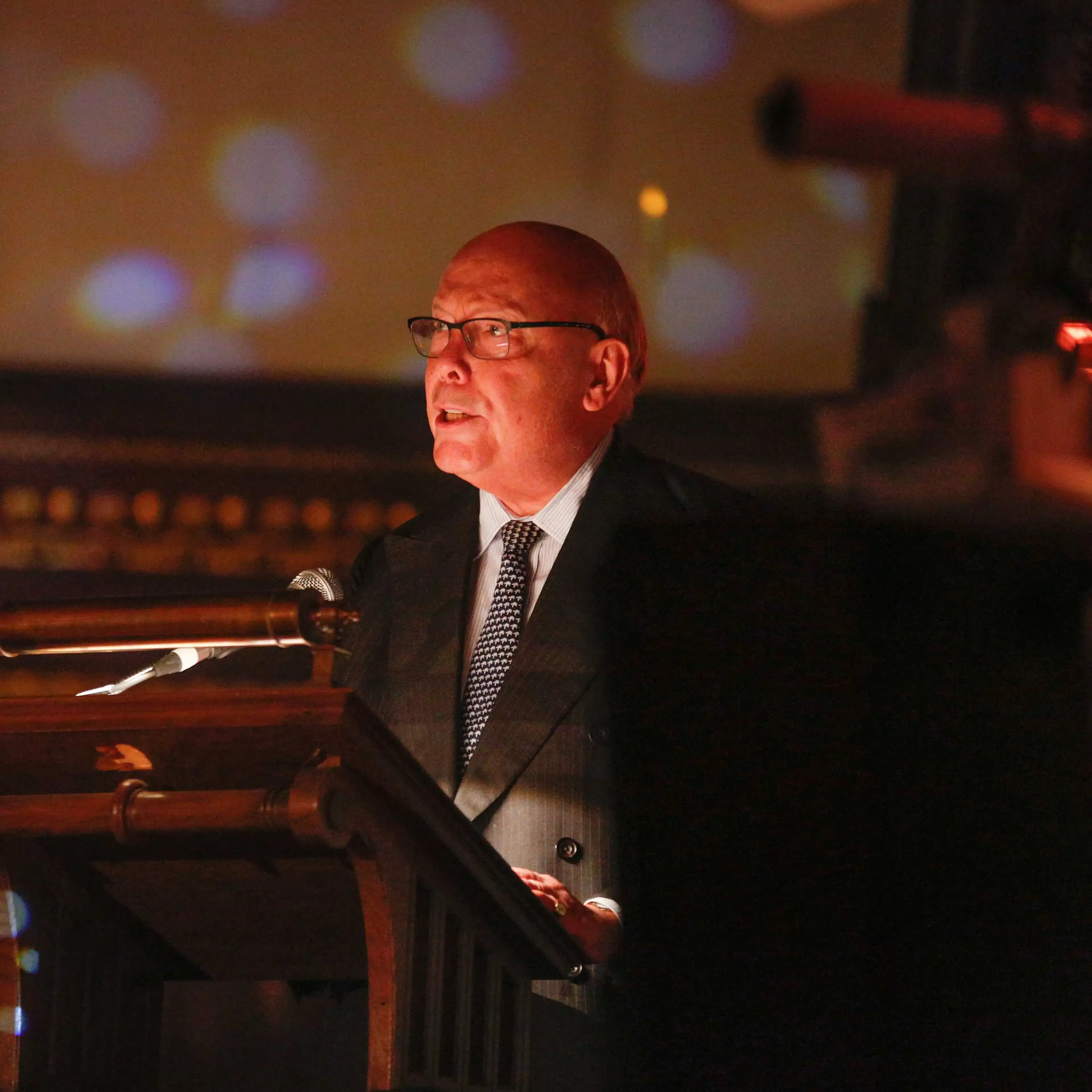 Reading by Lord Julian Fellowes Credit: @dan__barnett
The congregation, who went on to The Londoner for champagne, canapés and screening of the World Cup, certainly enjoyed an early dose of festive spirit.

The event was also of great benefit to The Firefly Project, with the yet-to-be-confirmed total amount raised sitting at well over six figures. However, this is only just the beginning for The Firefly Project. Quintessentially Foundation remains committed to helping as many disadvantaged children and young people as possible, with upcoming fundraising events including its Winter Appeal and, in summer 2023, the 14th annual charity bike ride: watch this space.
Quintessentially Foundation's silent auction ends on 6th December; click here to view the lots and place your bids. You can also click here to support Quintessentially Foundation's Winter Appeal, which raises money for The Firefly Project. Quintessentially Foundation would like to thank all those who helped to make this event happen: The Londoner Hotel for hosting; our drinks sponsors Punchy Drinks, Bacardi, Belu, Belstar and NOAM; and 111 Skin, Served, Lisa Franklin and Daylesford for putting together the VIP gift bags.