With a unique history that informs both his designs and business decisions, Zameer Kassam stands apart in the world of fine jewellery. A storied family background, an MBA from Harvard Business School, varied work experience and a passion for the power of storytelling eventually led to the creation of Zameer Kassam Fine Jewelry.
Zameer's highly personalised creations are more than just a beautiful piece of jewellery. Delving into the story – whether that may be the couple, for an engagement ring purchase, or a personal journey, for a commemorative ring or another style – and understanding the specifics, he and his team create a bespoke piece that will become a beloved family heirloom.
Below, Zameer shares four of his remarkable creations and the stories which informed their designs.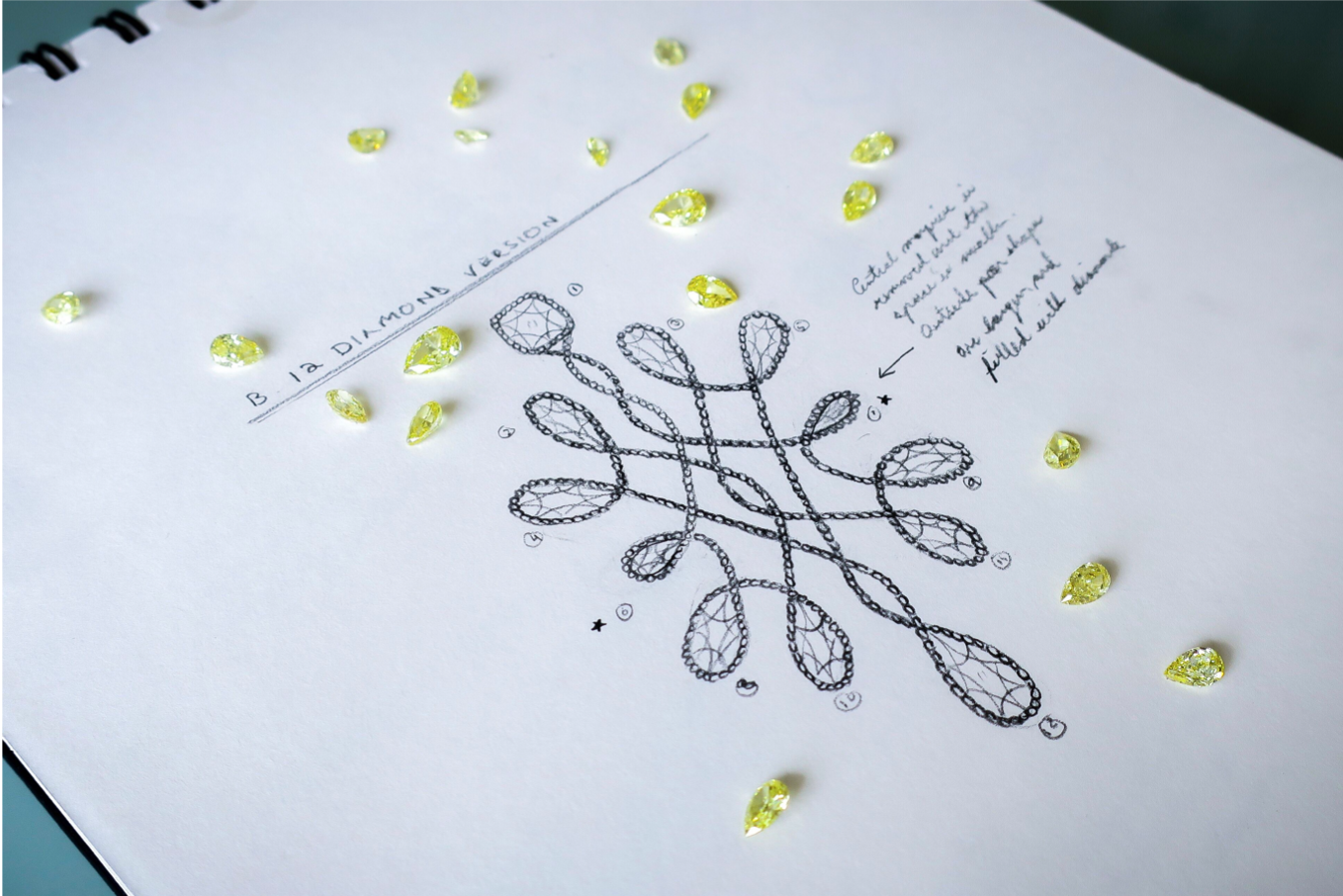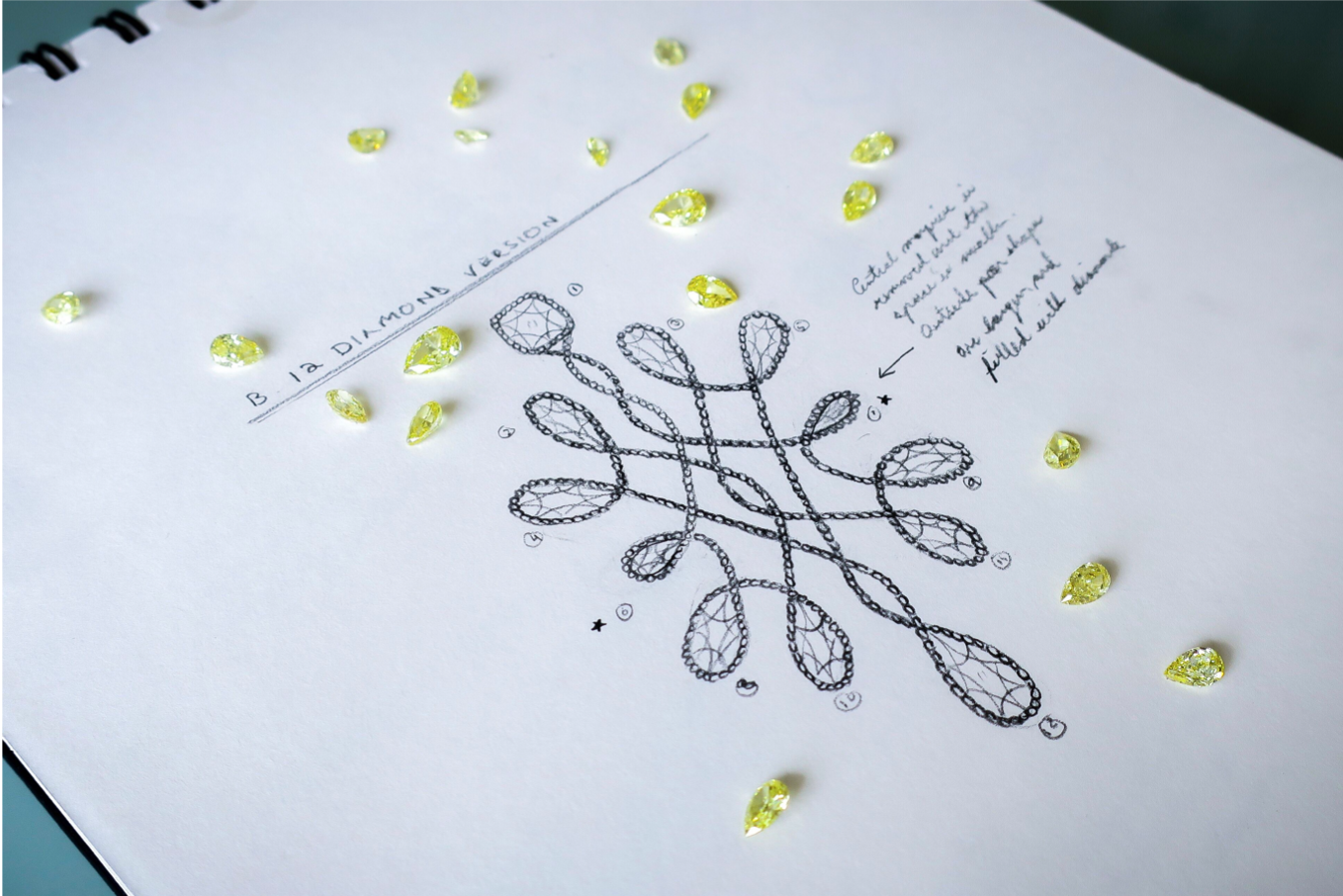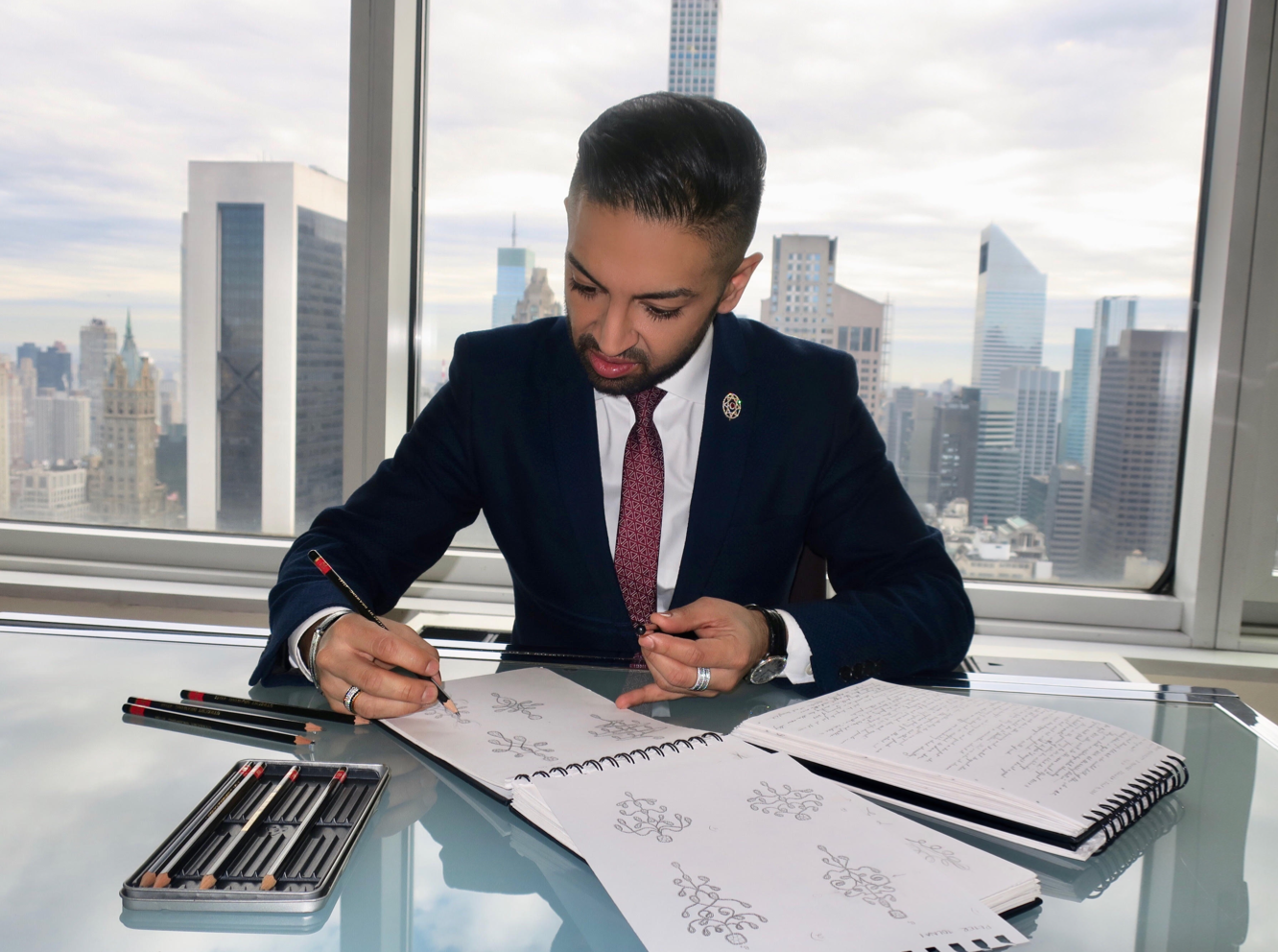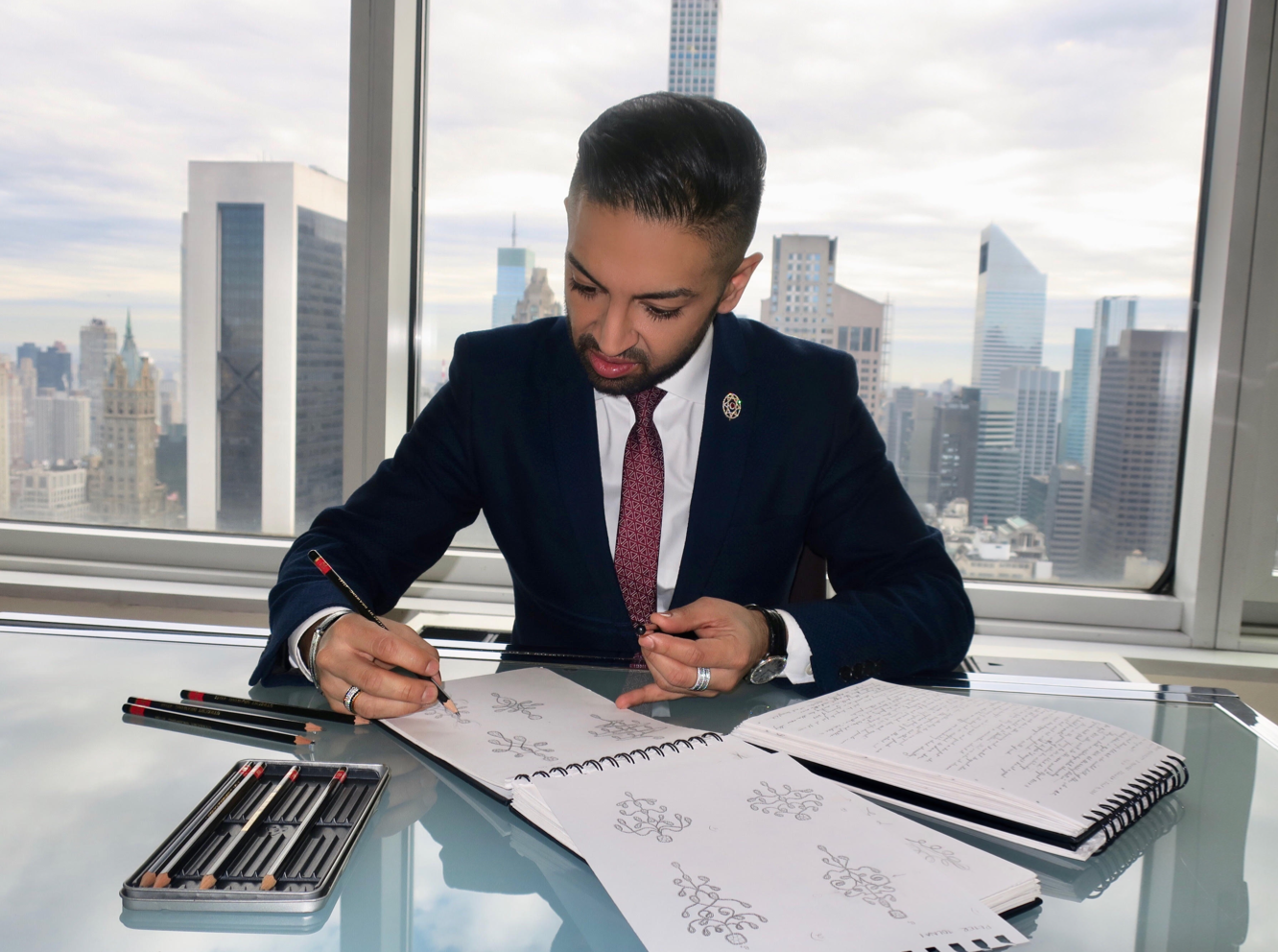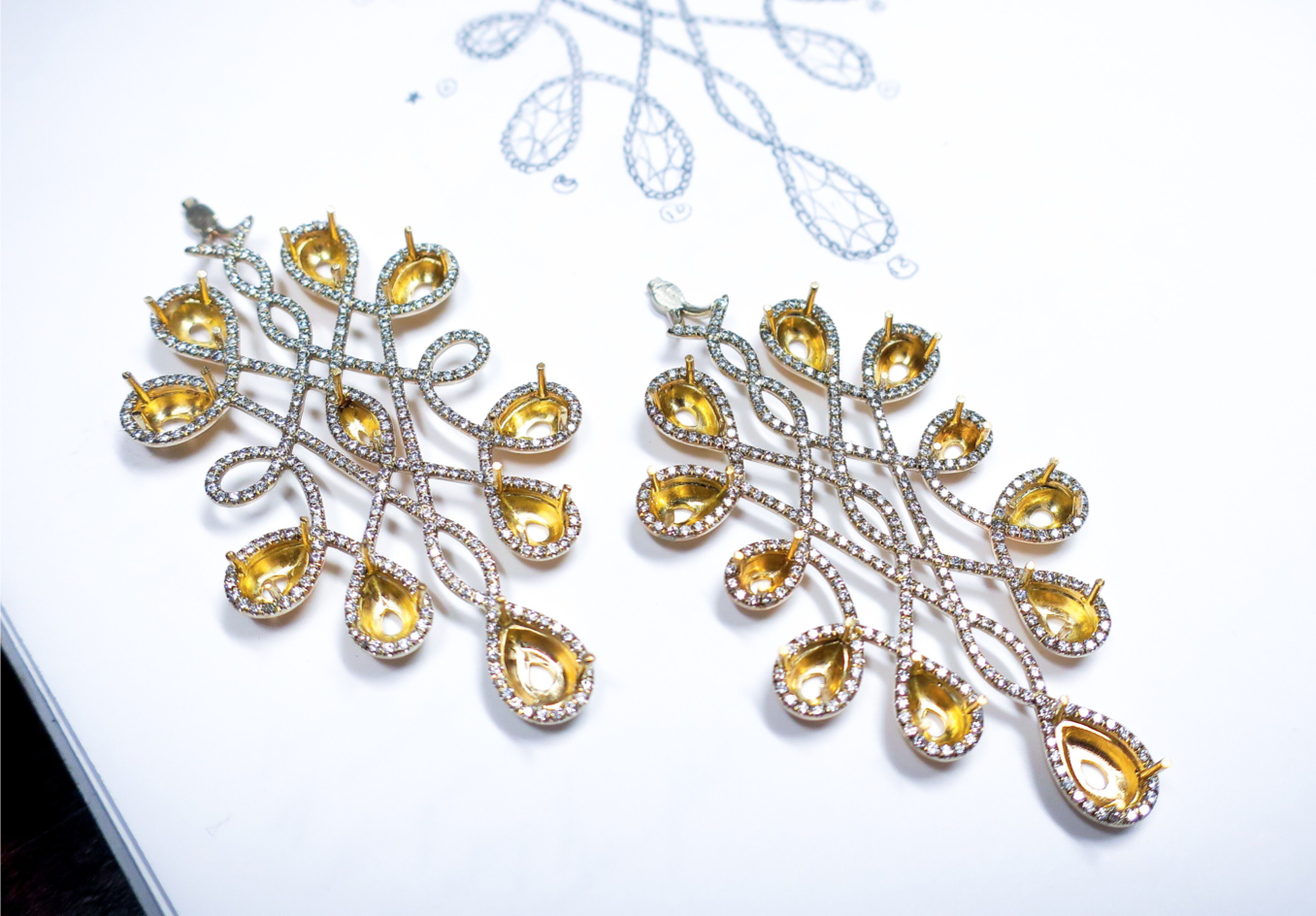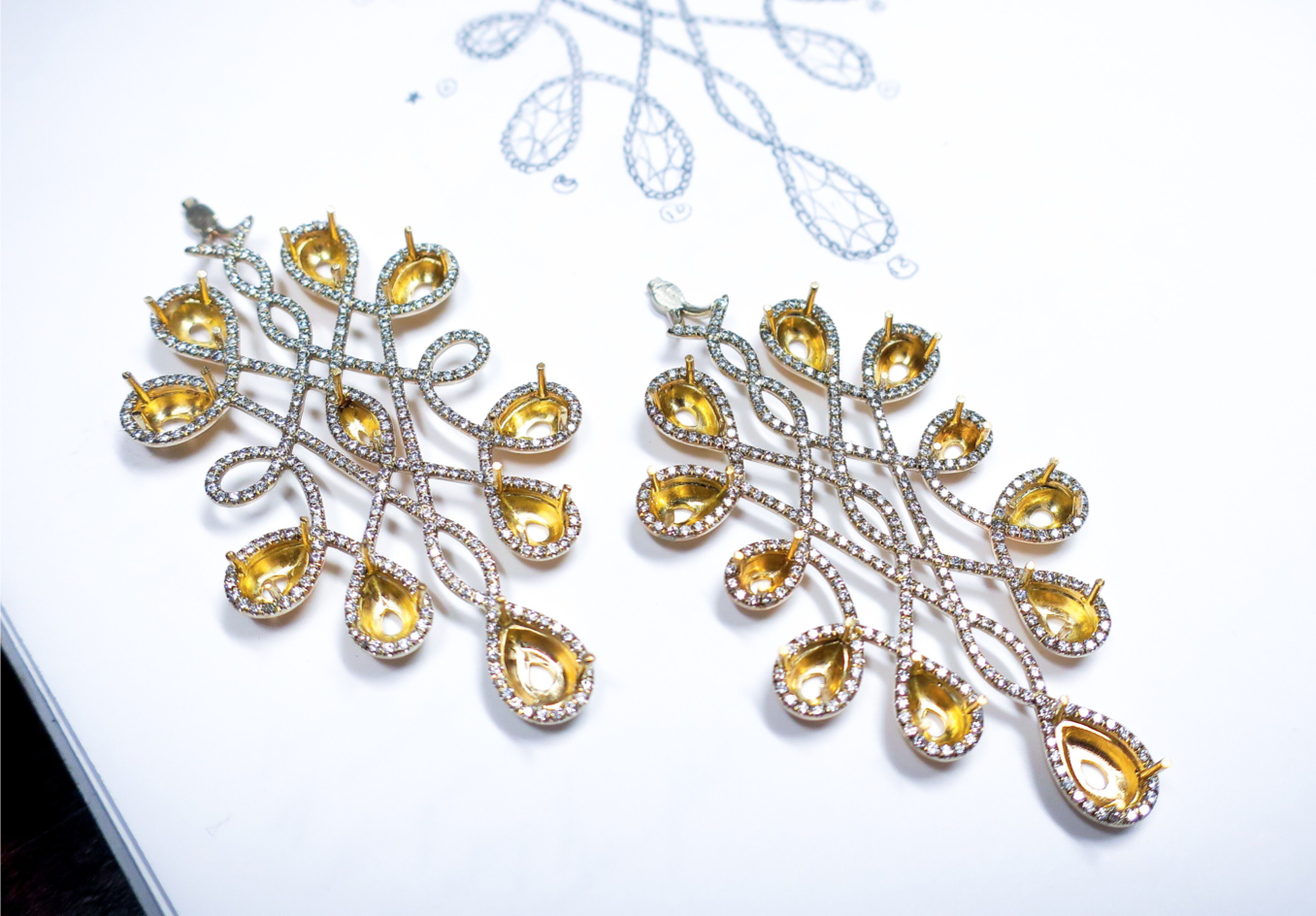 Double helix yellow diamond earrings, for Peter & Emily
Double helix yellow diamond earrings, for Peter & Emily
Having created Emily's engagement ring, Zameer was already well-versed in her and Peter's story. When Peter wanted to commemorate their twin sons' birth – born prematurely, against all odds – he collaborated with Zameer on a pair of yellow and white diamond earrings that celebrate family and the miracle of life.
Incorporating details such as the memoirs of their parents, who journeyed from Hungary to Auschwitz to Canada amongst much strife and turmoil, inspired a 'Tree of Life' design, which evolved into a double helix pattern that spoke to their sons – the twists and turns within the helix, the obstacles their family has overcome.
After several rounds of sketching and design review, the final was chosen: twin lines, extending from a single diamond stud (which can be worn on its own), with a series of twists and turns, and the twins' birth details – in Peter's handwriting – to be hand-carved into the back of the earrings. Hundreds of intense fancy yellow diamonds were sourced worldwide, then analysed in New York for homogeneity. Eventually, 23 yellow diamonds were paid and placed in mock-up drawings; 820 colourless diamonds – perfectly matched – followed, set by hand into the respective 3,280 prongs.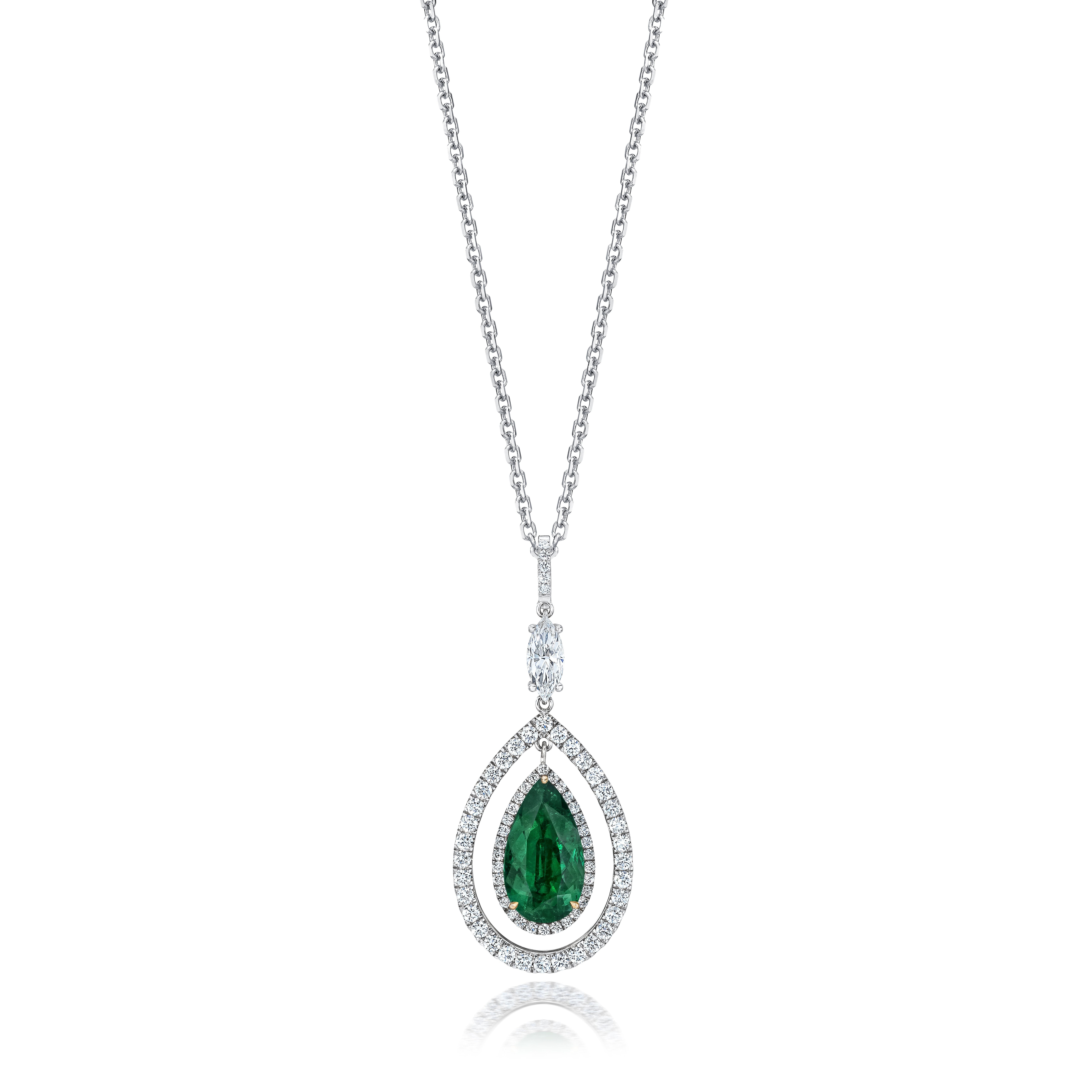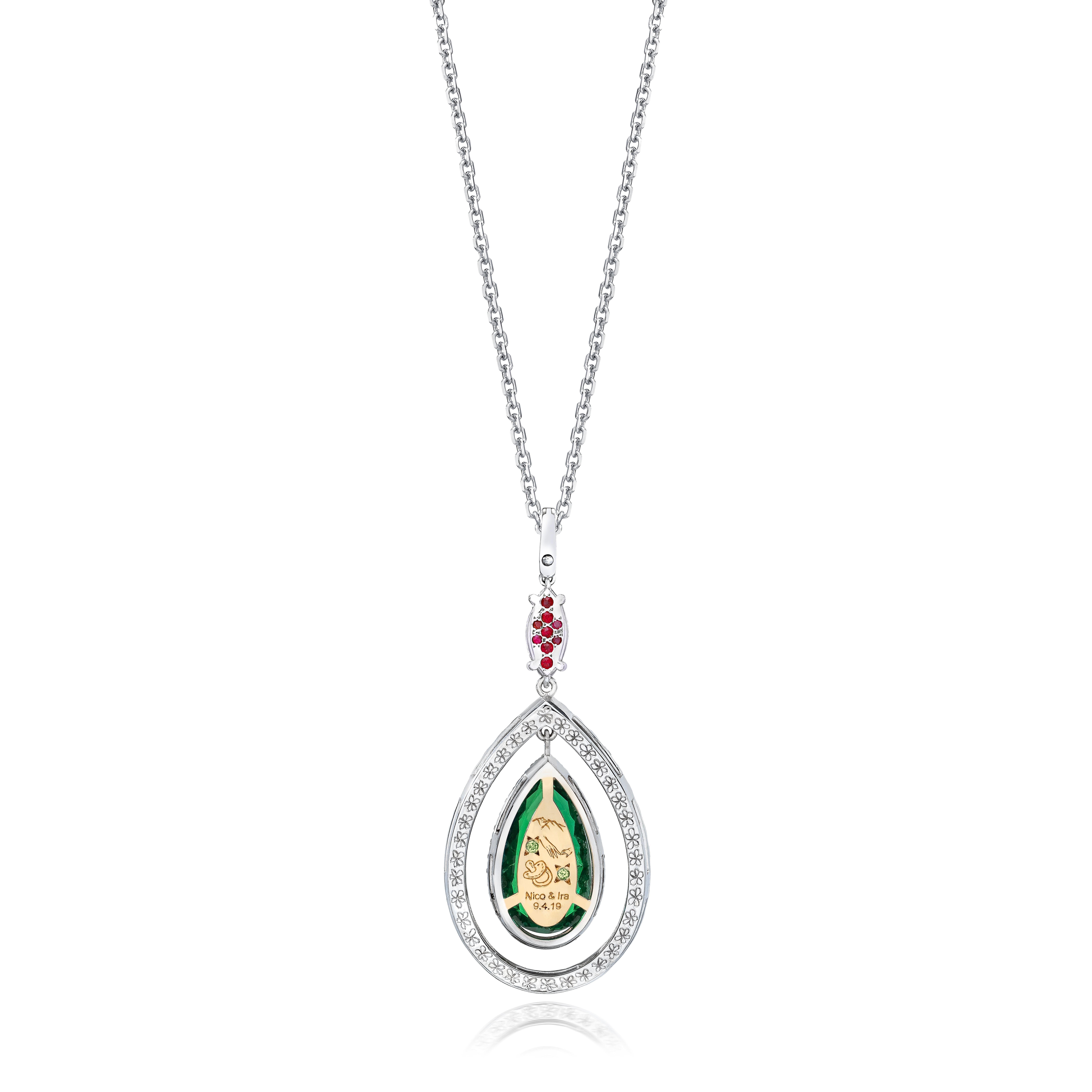 Green emerald and diamond necklace, for Nico & Irena
Green emerald and diamond necklace, for Nico & Irena
To celebrate their 10th anniversary, Nico and Irena worked with Zameer to create a necklace that could represent the decade they'd spent together. The beautiful central emerald was chosen not only because green is Irena's favourite colour – uniquely, it mirrors the ceiling of the Milwaukee Modern Art Museum, where the couple met – and a hand-carved view of the Chamonix mountains with the inscription 'Nico & Ira 9.4.19' commemorates their wedding day.
Additional subtle yet poignant markers speak to other touchpoints in their relationship. Red rubies represent autumn, their favourite season, while hand-carved cherry blossoms nod to their wedding. Two peridot gemstones represent their two daughters.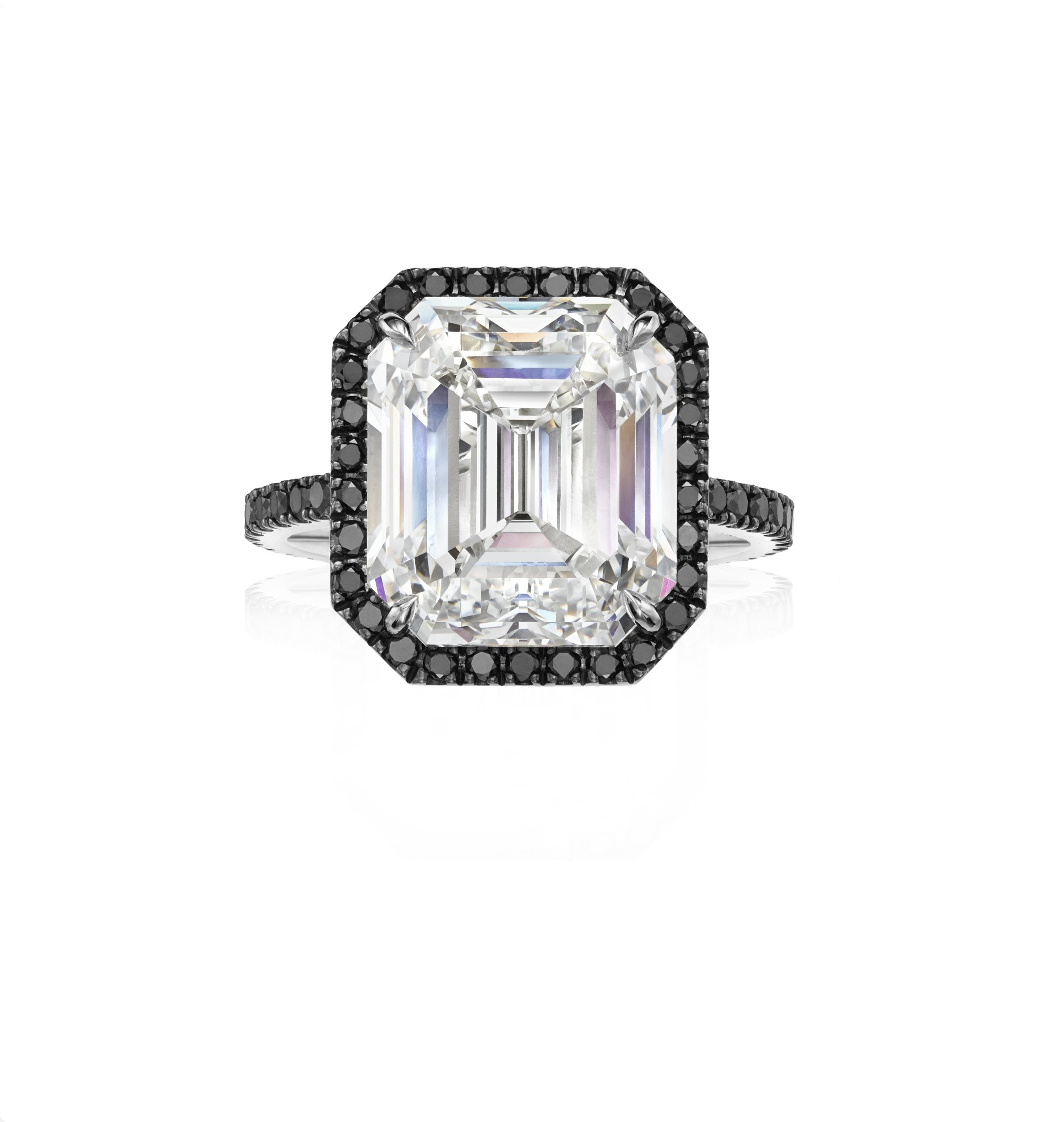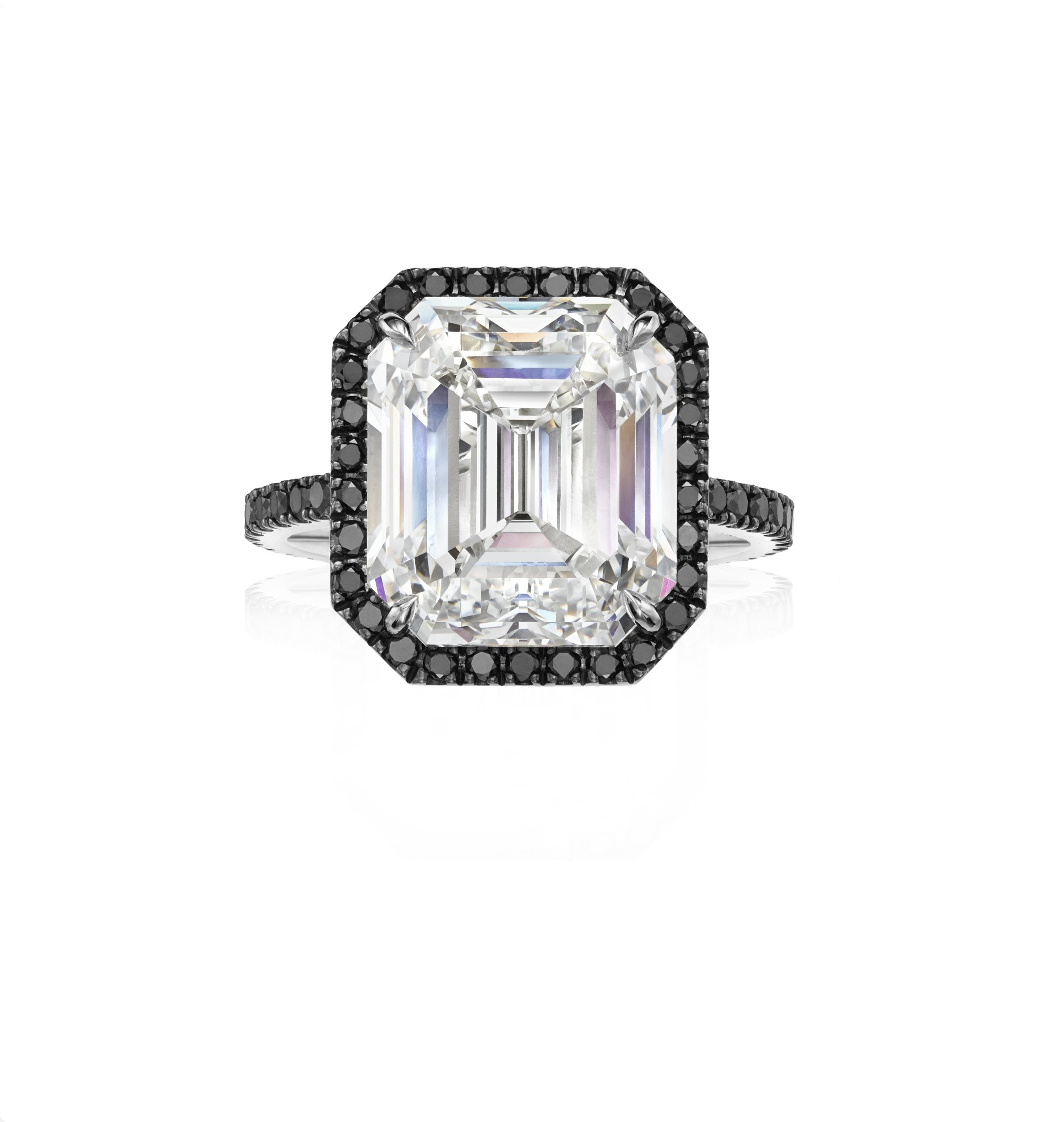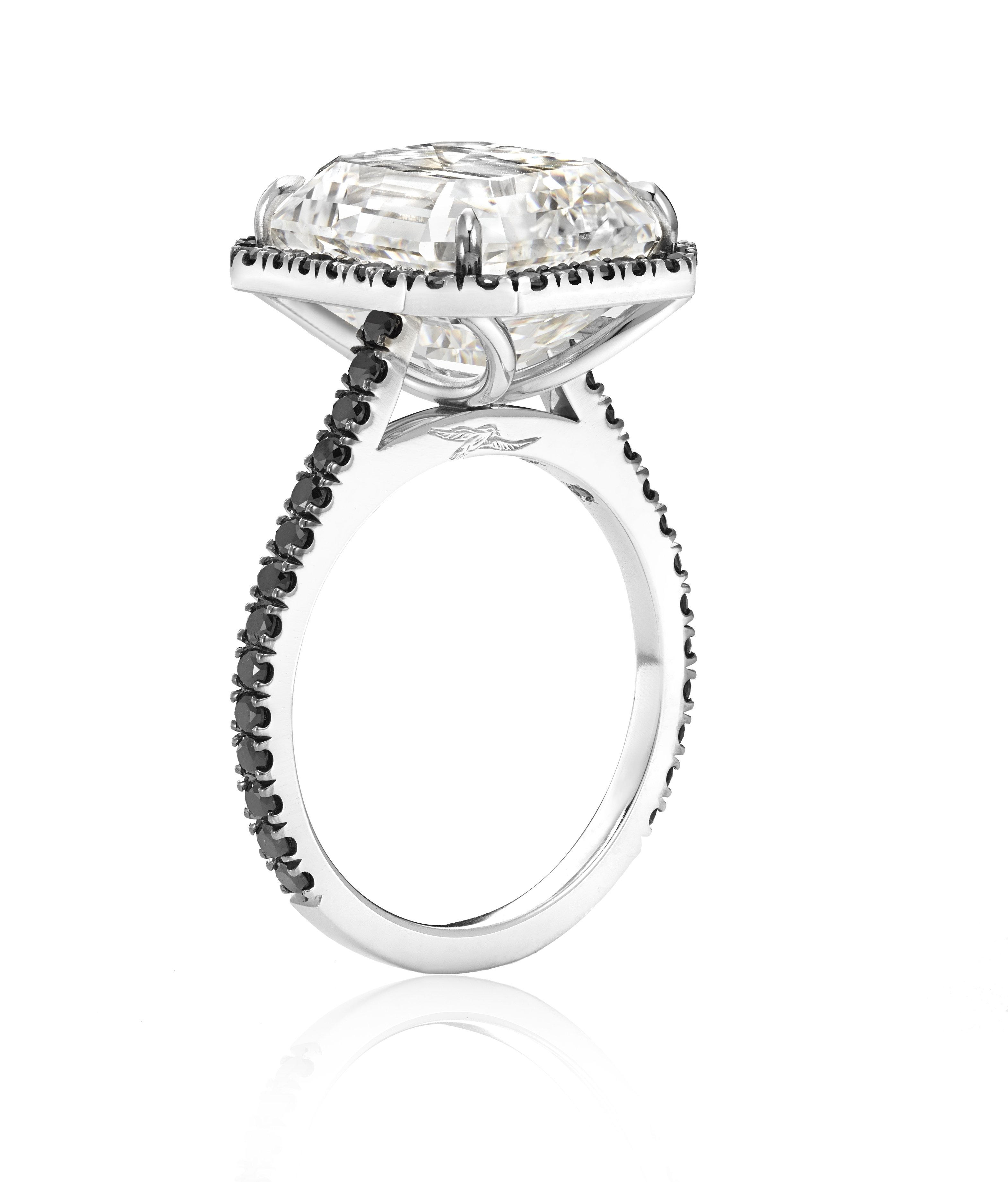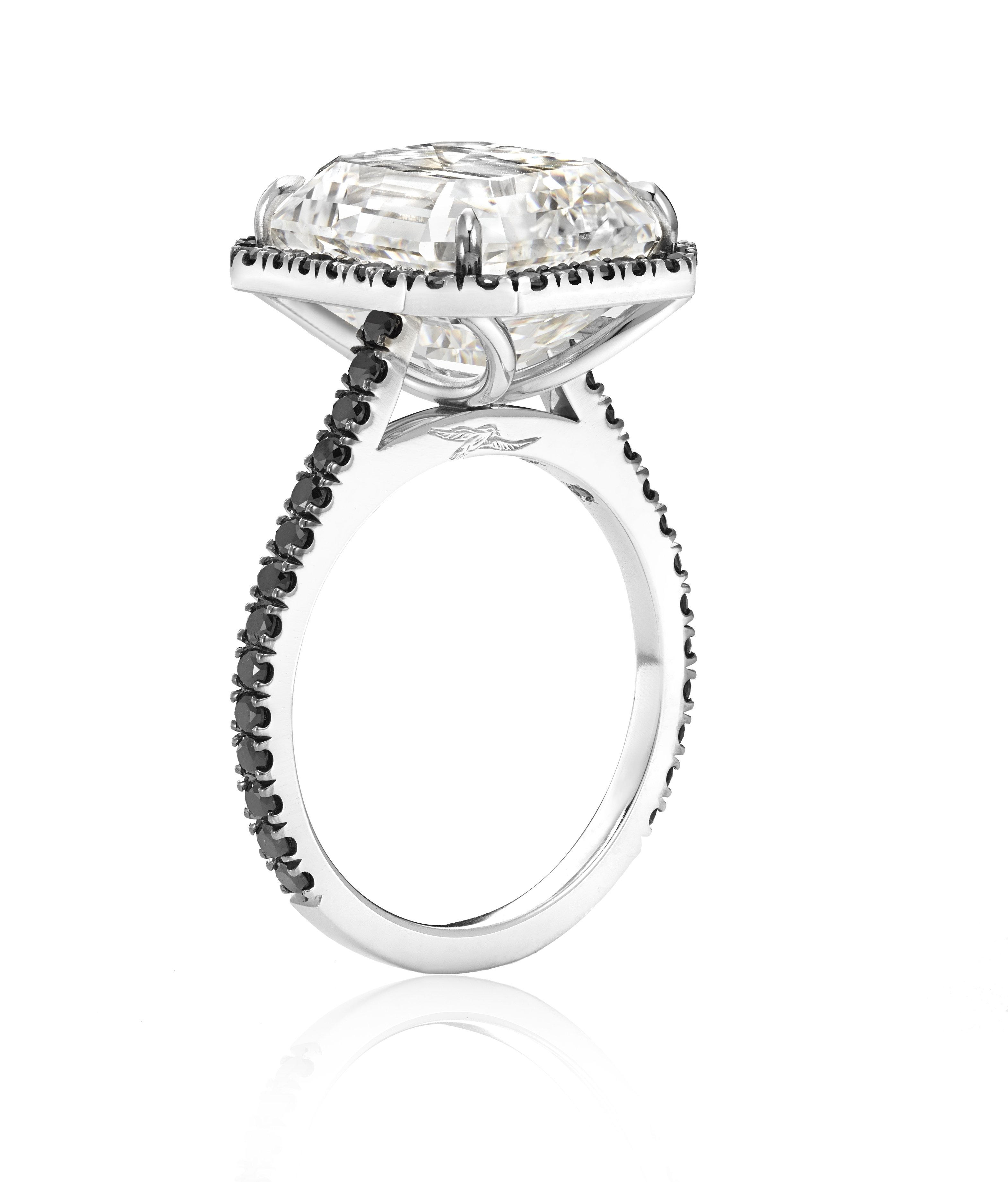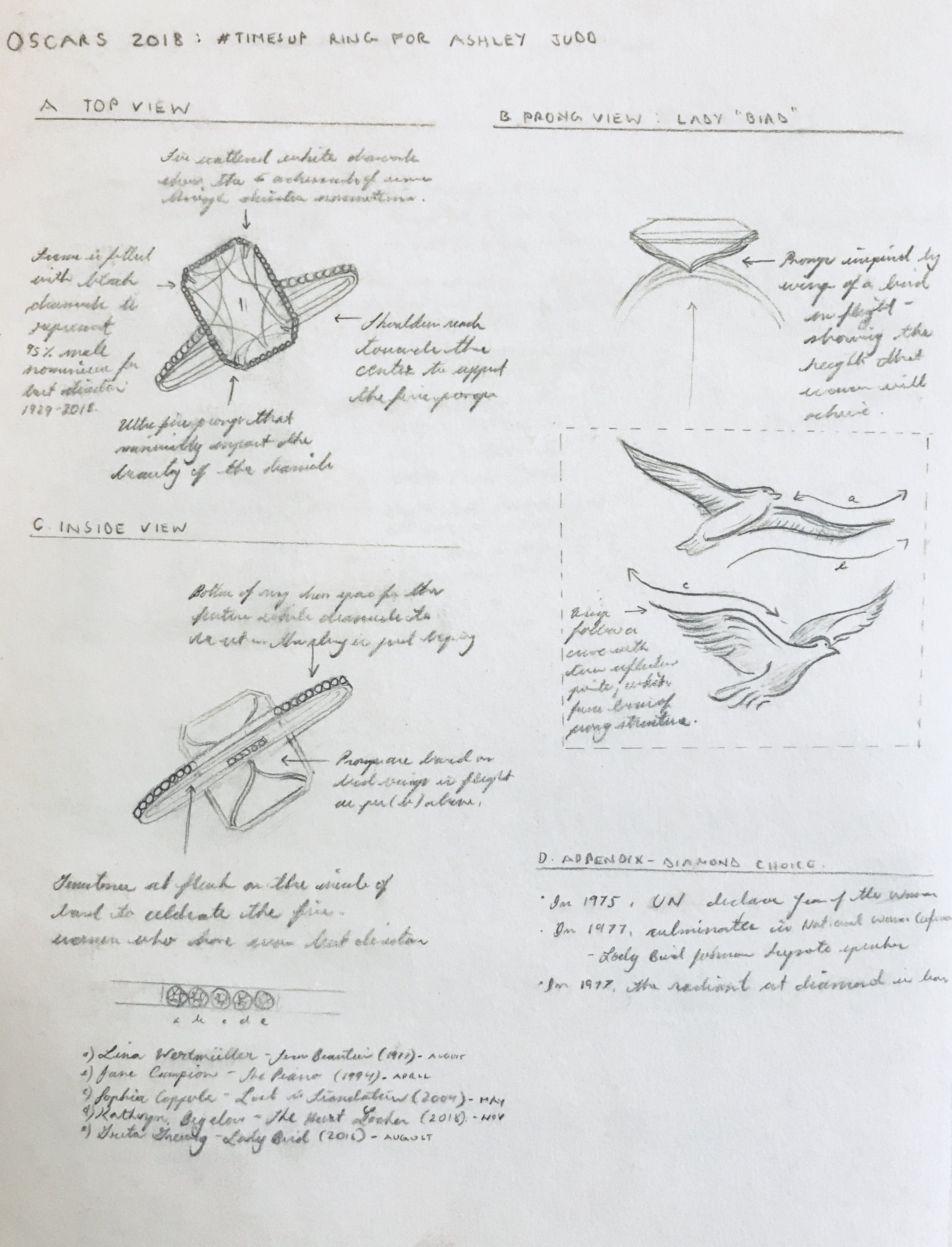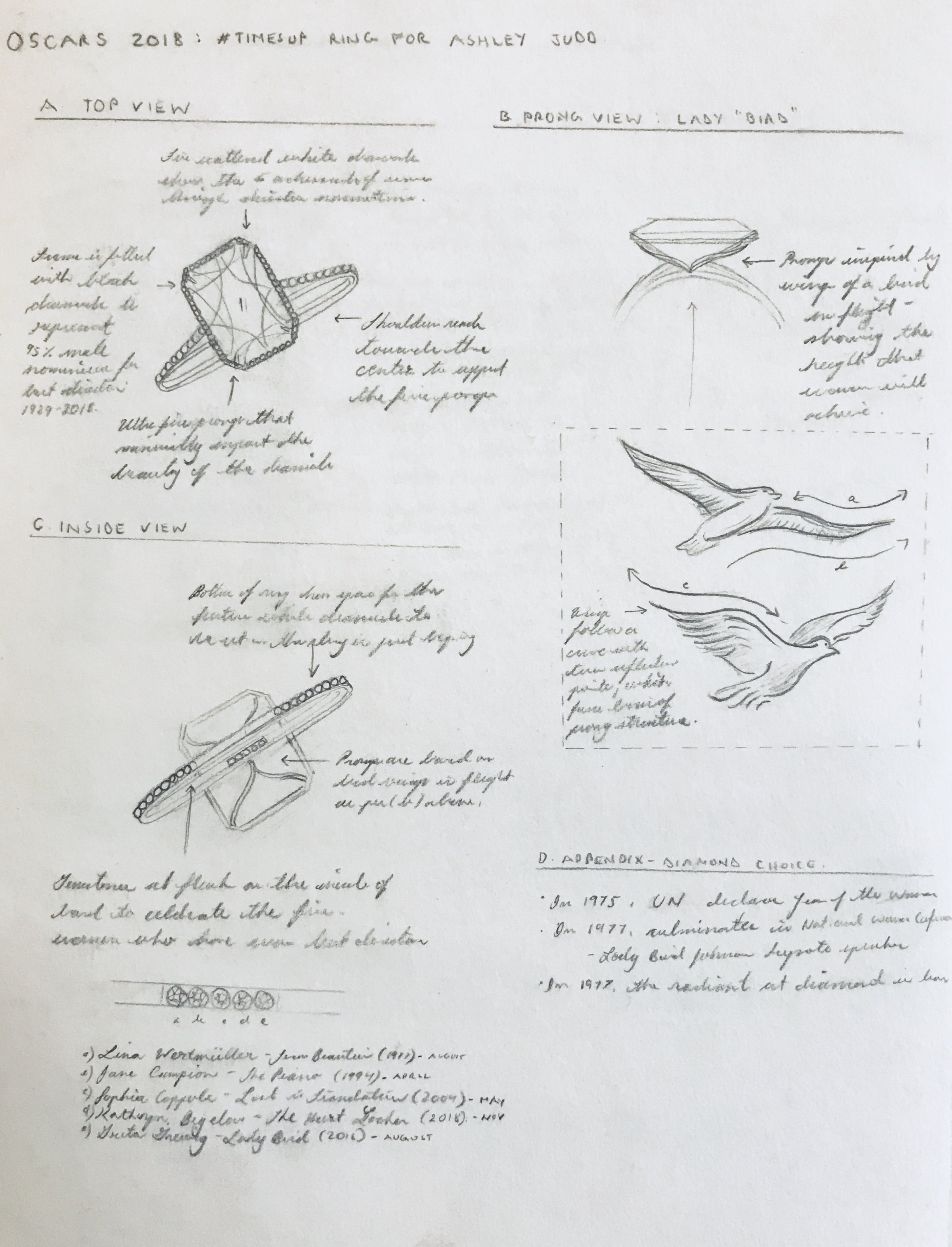 #TimesUp Oscars ring, for Ashley Judd
#TimesUp Oscars ring, for Ashley Judd
After being connected to Ashley in 2018 through a board member involved with the #TimesUp movement, Zameer secretly met with her and her team. 'She is passionate about female representation in Hollywood and was disappointed with very few women having been nominated for certain categories at the Academy Awards,' Zameer says. 'We designed this ring with her to celebrate the few successes, but also to shine a light on how far we still have to go.'
Fittings and meetings took place at Ashley's close friend Salma Hayek's home in Beverly Hills, as she lives in Kentucky, and they spoke about the significance of the ring. Their conversations resulted in an emerald-cut white and black diamond design. Smaller black diamonds surround the central Forevermark Exceptional Diamond to honour the Time's Up movement. Throughout 90 years and 450 Best Director nominations, only five women have ever been nominated by the Academy – their birthstones are hidden inside the band.
The hand-sculpted prongs are shaped like a bird in flight, and an engraved bird sits on the band, both a nod to Lady Bird director Greta Gerwig, who was nominated that year.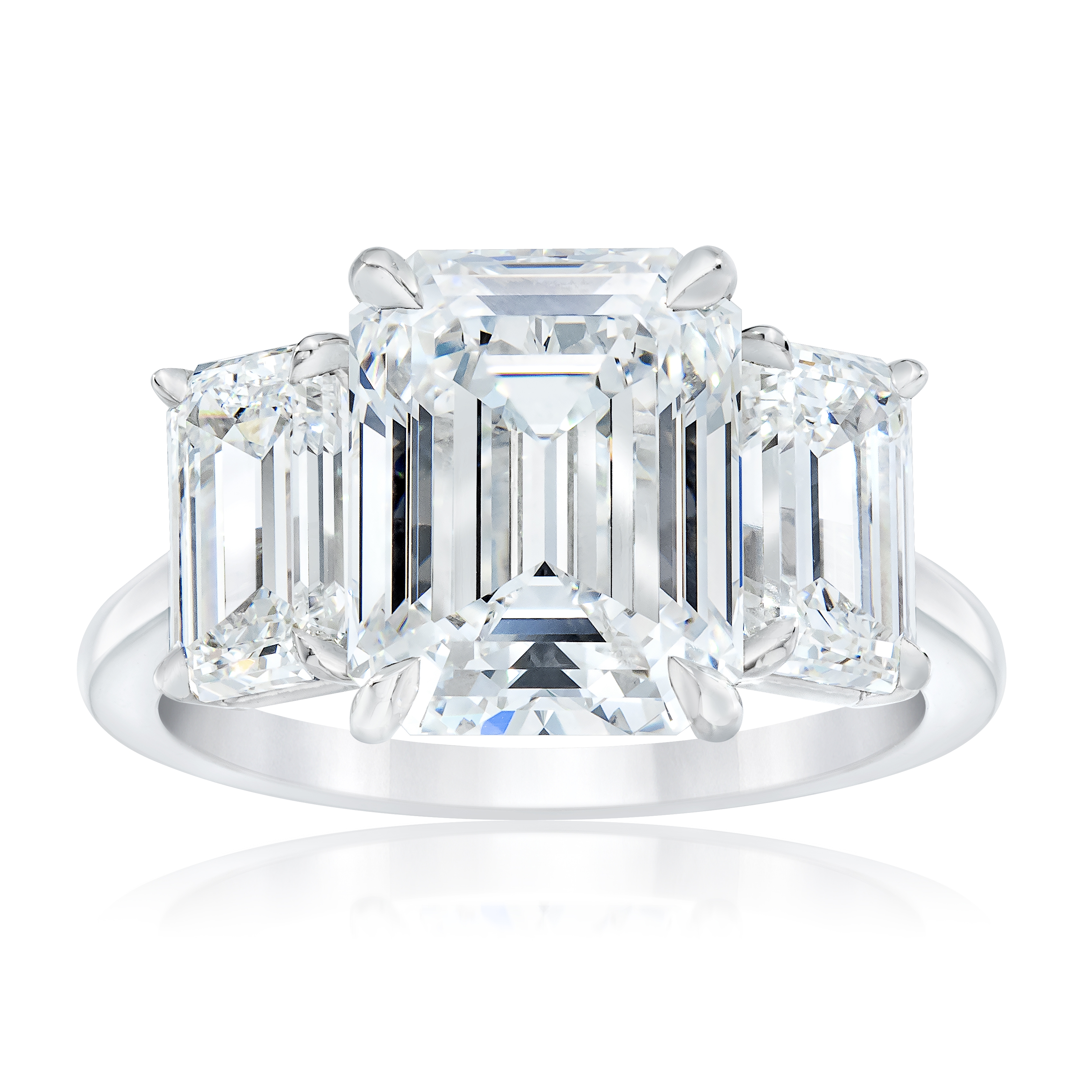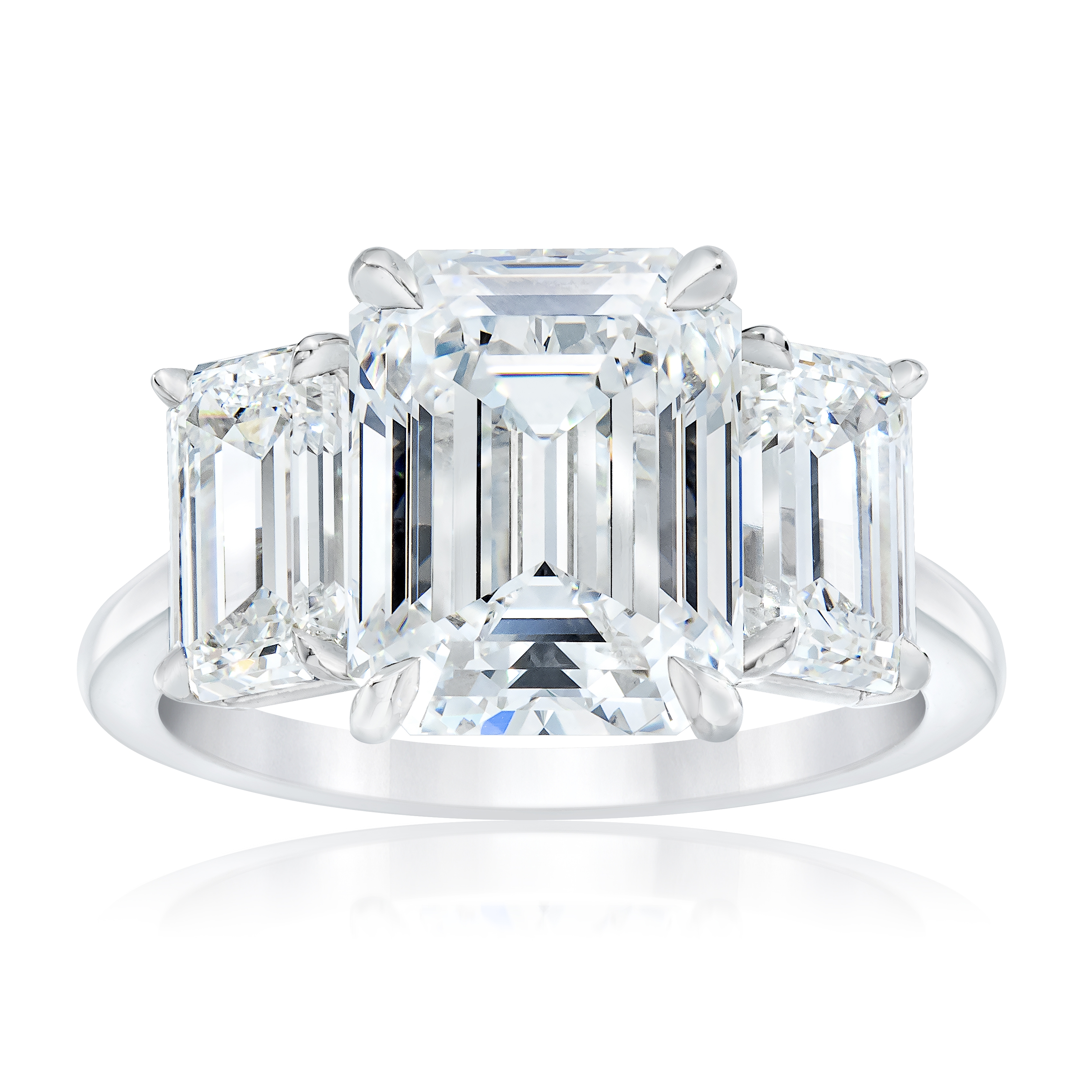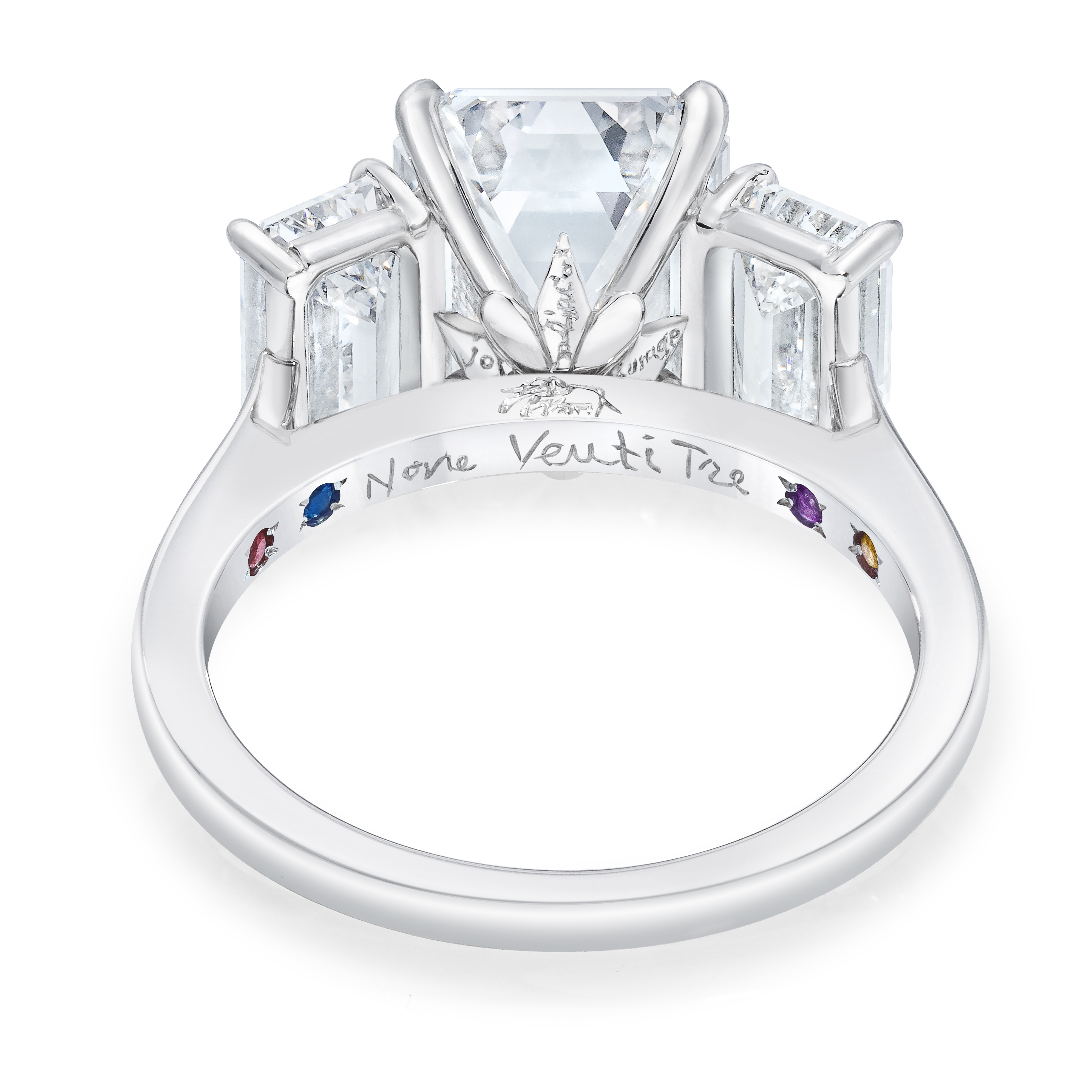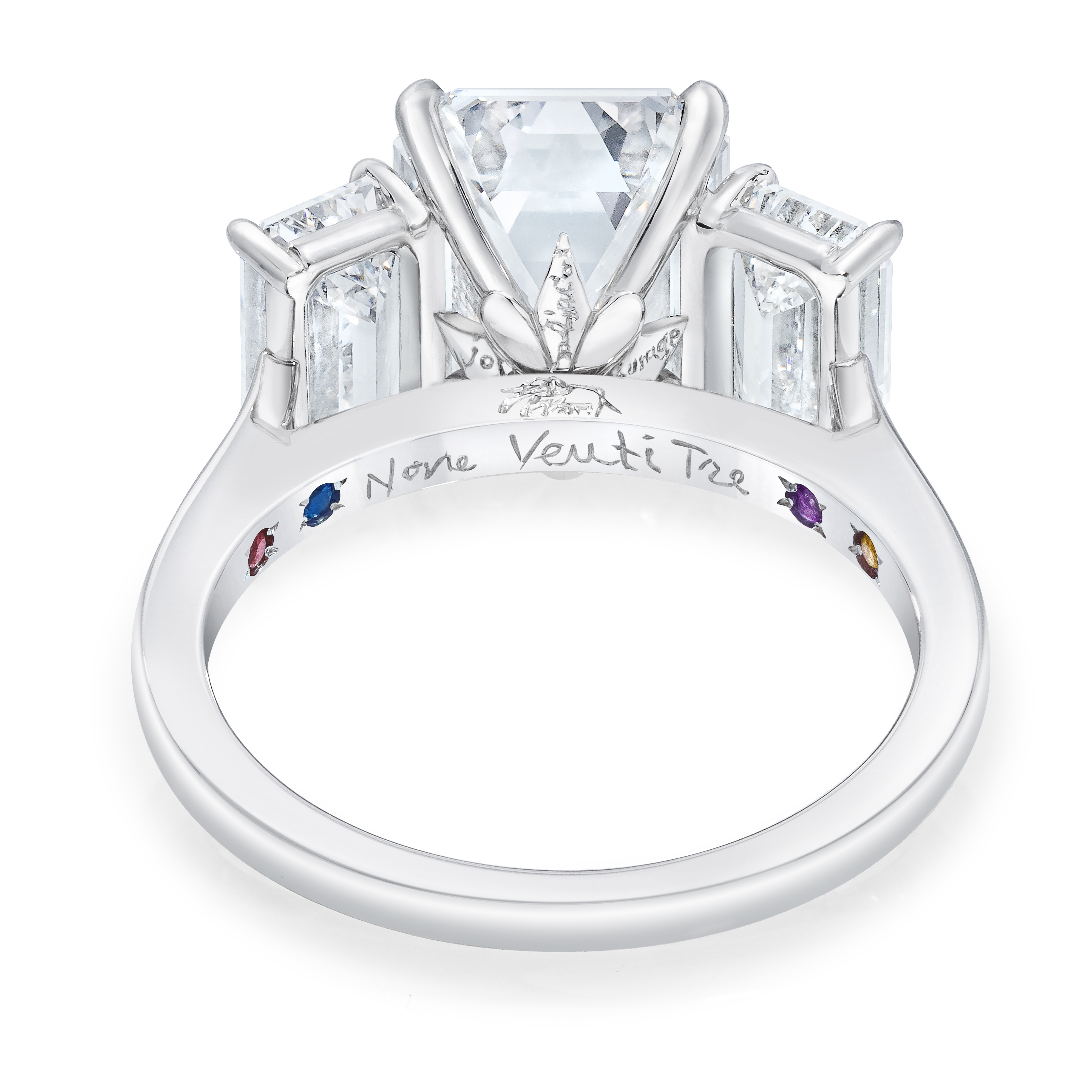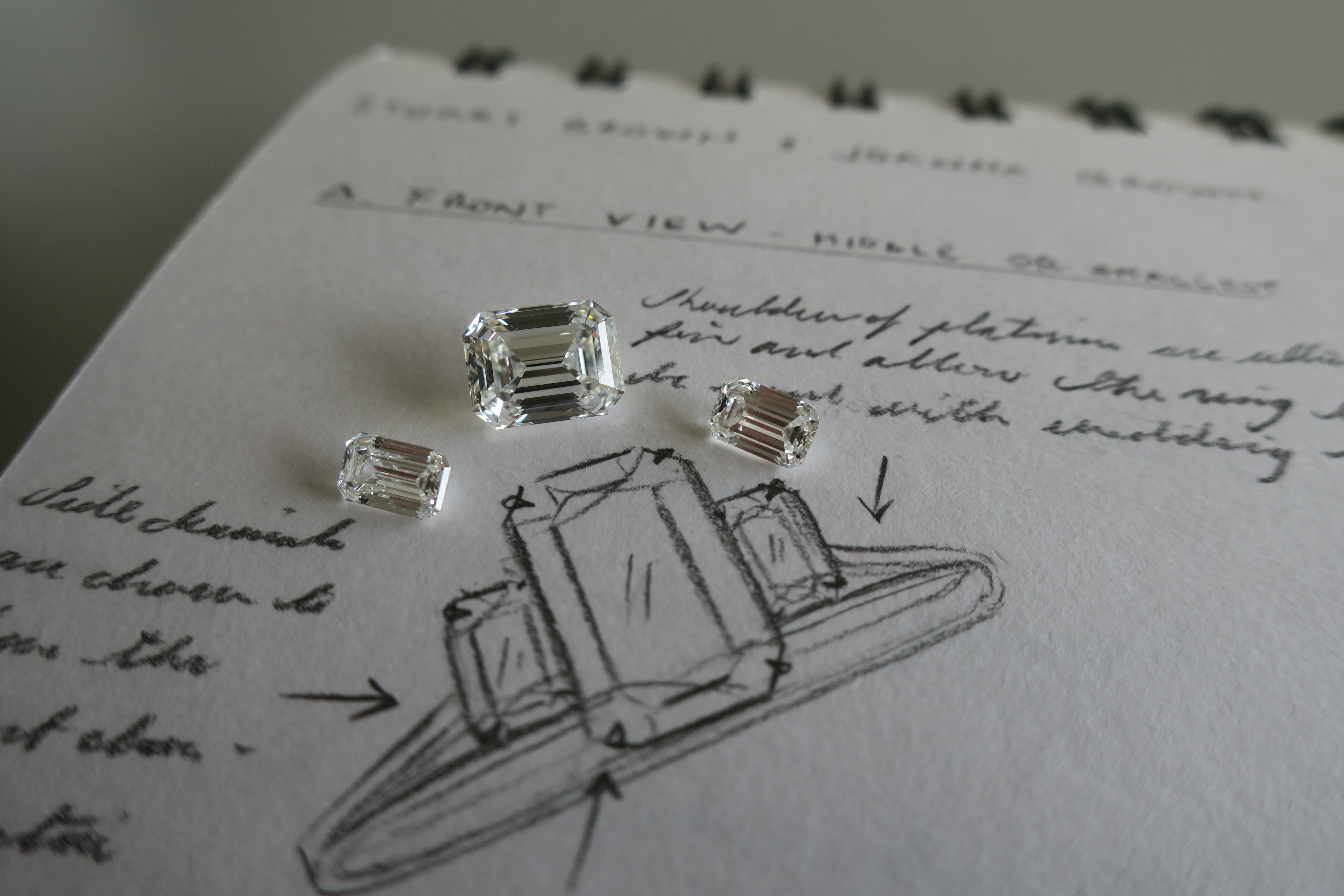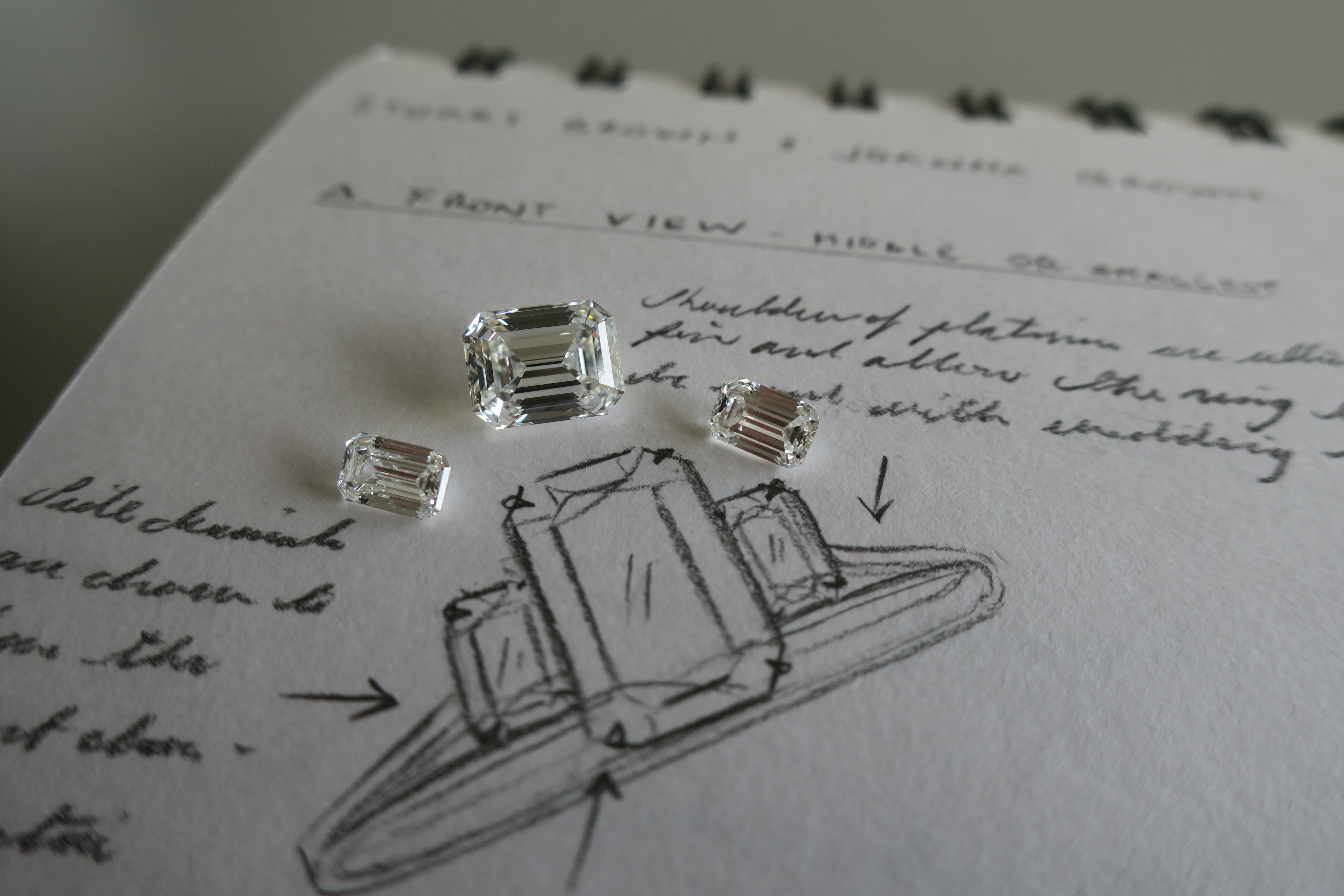 Diamond engagement ring, for Stuart & Joanna
Diamond engagement ring, for Stuart & Joanna
Stuart and Joanna's ring is rife with symbology. Uncovering the story of their romance, Zameer designed a ring that incorporates many details of their history – the prongs are shaped like Colorado's state flower, the Columbine, and each petal has a hand-carved word expressing love for Joanna from their children. Four gemstones delineate the milestones of their relationship, and the gemstones frame the words' nove venti tre' to represent their significant number of 923.
Time spent working in Africa is an intimate part of Joanna's personal story, and the ring highlights that as well – an orange sapphire mirrors the grass in Kenya during the dry season, and a hand-carved elephant nods to her time spent there. A corresponding carving of Wilson's Peak, a mountain that is viewed from their home in Telluride, is grounding.
The responsibly-sourced central diamond – one of the rarest to ever be unearthed – belongs to the Forevermark Exceptional Collection, and the accompanying stones were matched for clarity and brilliance.

For further info on Zameer or to get in touch, please speak to your lifestyle manager.