It's 5 o'clock somewhere, and that somewhere is Quintessentially's London office. Cocktails are being sipped. Cheeks are starting to flush. The volume is reaching a crescendo. To an outsider's view, we're well on the way to being tipsy – but we've not had a drop of alcohol.
We're trying Sentia, the 'world's first GABA spirit' that reckons it will make you feel tipsy at 0% ABV. It works by targeting the brain's primary inhibitory neurotransmitter, GABA (Gamma-aminobutyric acid – try saying that after a couple of Sentias); increase GABA and you calm your nervous system, making you feel more sociable and relaxed. Alcohol is pretty good at doing this in low doses, hence the louder talking and joviality, and Sentia is good at it full stop – and supposedly leaves you hangover-free in the morning.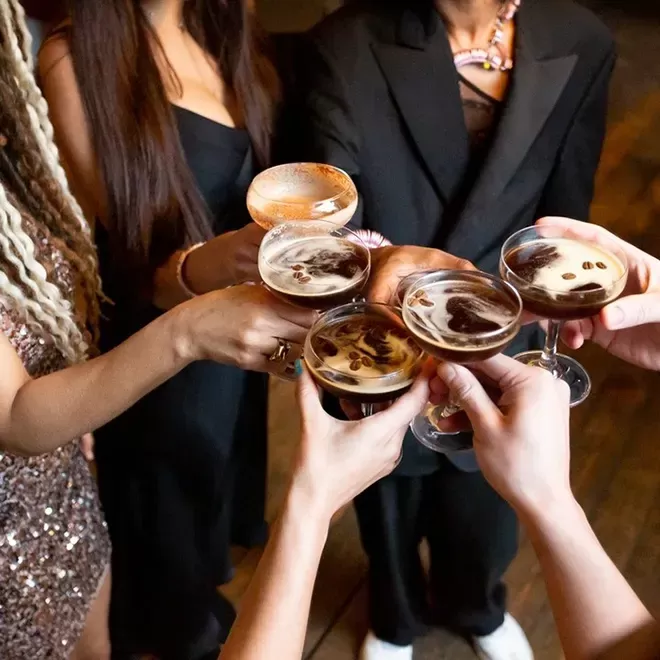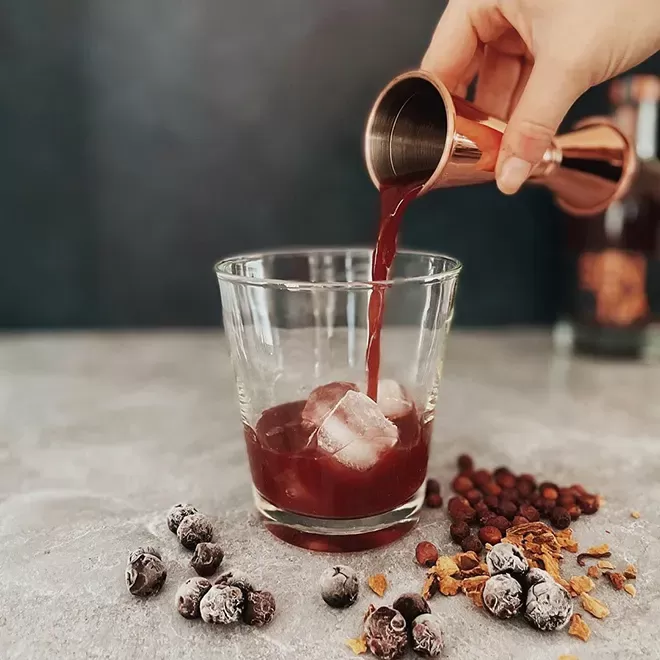 It might all sound a bit too good to be true if it weren't for the name attached to it: Imperial College neuropsychopharmacologist Professor David Nutt. You might remember him as the man who was dismissed from the Advisory Council on the Misuse of Drugs for writing that ecstasy is, statistically speaking, no more dangerous than horse riding and that alcohol can be similarly considered more harmful than LSD, ecstasy, or cannabis.
He and the team at GABA Labs have been developing a synthetic alcohol, Alcarelle, for the last few years (it's currently being tested – watch this space), but in the meantime have produced a herbal alcohol alternative: Sentia.
'For most people, the most desired effect of alcohol is relaxation and sociability,' says Nutt. 'These effects are mediated via certain GABA receptors in the frontal part of the brain.'
Unlike alcohol, he explains, Sentia is made of herbs that contain compounds that also work on GABA – essentially mimicking the pleasurable effects of alcohol on the brain.
'We believe and aim to demonstrate with further research work that – unlike alcohol – these herbs don't interfere with other neurotransmitter receptors such as dopamine and glutamate,' he continues. 'These are what cause problems associated with alcohol like addiction and hangover.'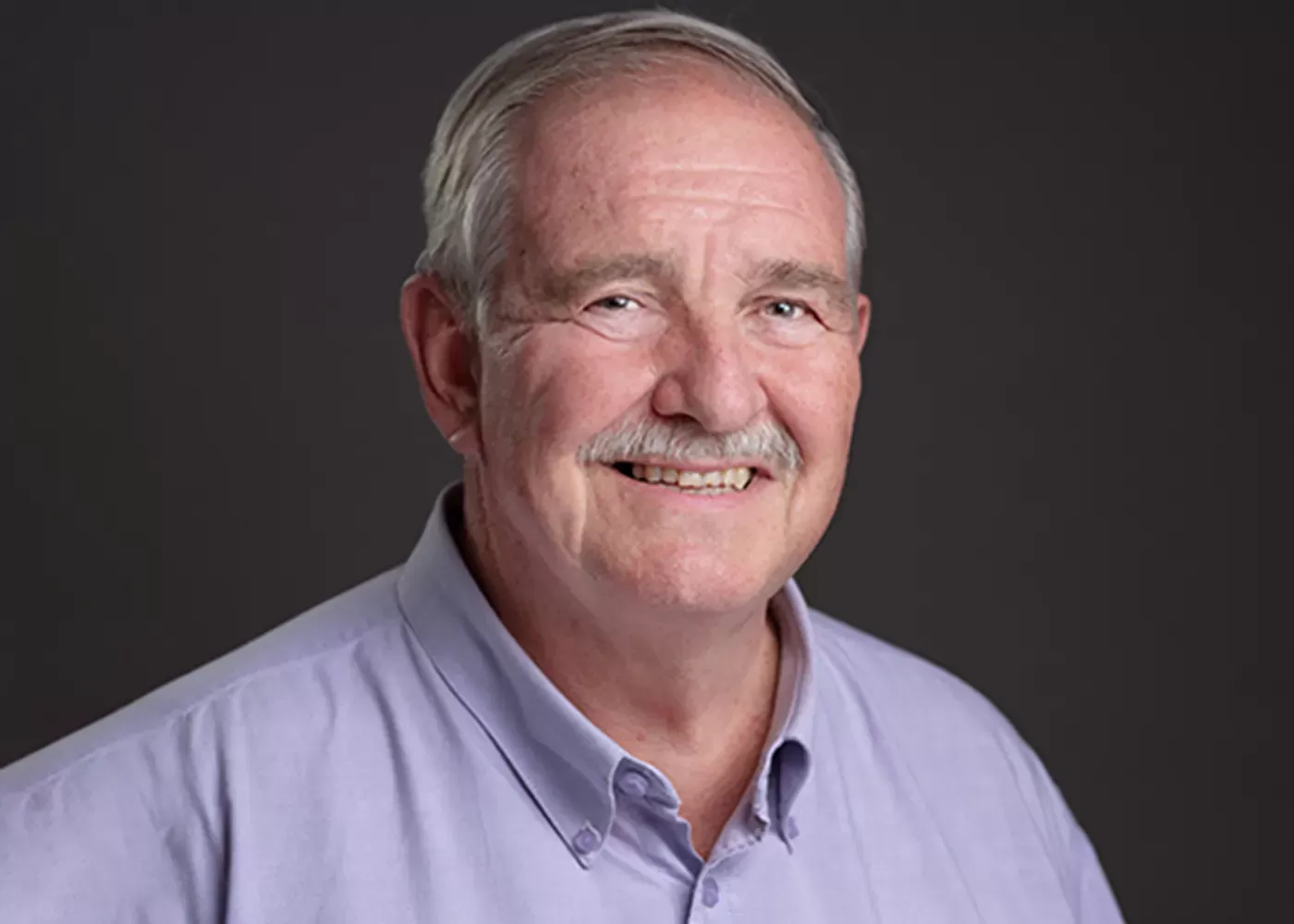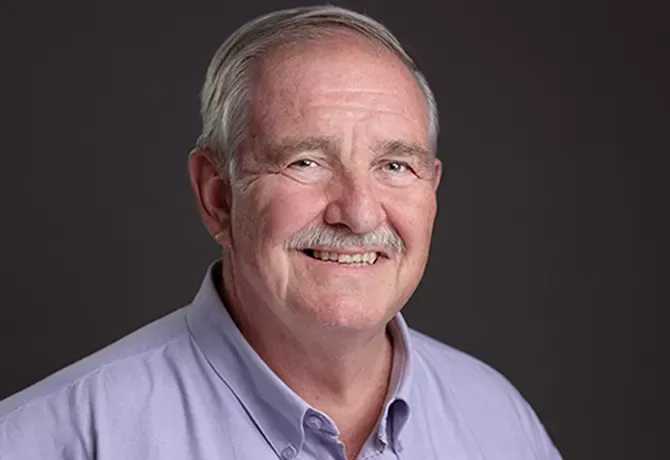 'Sentia contains herbs that contain compounds that also work on GABA to mimic the effects of alcohol.'
– Professor David Nutt
Sentia has arrived at a moment when interest in low/no alcohol is sky-high. 2022 was the sector's biggest year to date, and it's expected to grow by a further 7% by 2026. Nootropics are becoming more mainstream, and it's increasingly common to see influencers clutching rainbow-coloured cans and espousing the benefits of this or that 'social tonic'. (Interestingly, Kin Euphorics, founded by Bella Hadid, targets GABA and UK-based Three Spirits includes herbs that enhance GABA in the brain).
However, no other brand is doing what Sentia does – nor do they have the Imperial College research to back them up. 'Sentia is but the first functional non-alcohol alternative drink,' says Nutt. 'It's the first step to giving people who want a sociability-enhancing alternative to alcohol that choice. Until now, they have had to recourse to no-alcohol drinks that have some flavour but no effects.'
But that's enough of the science. It's time to taste.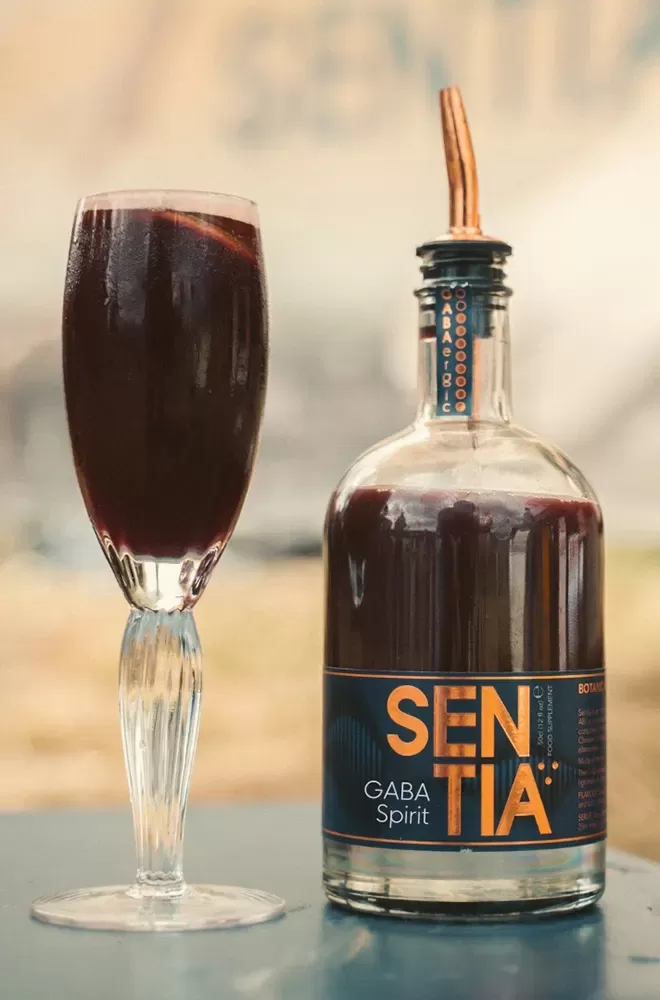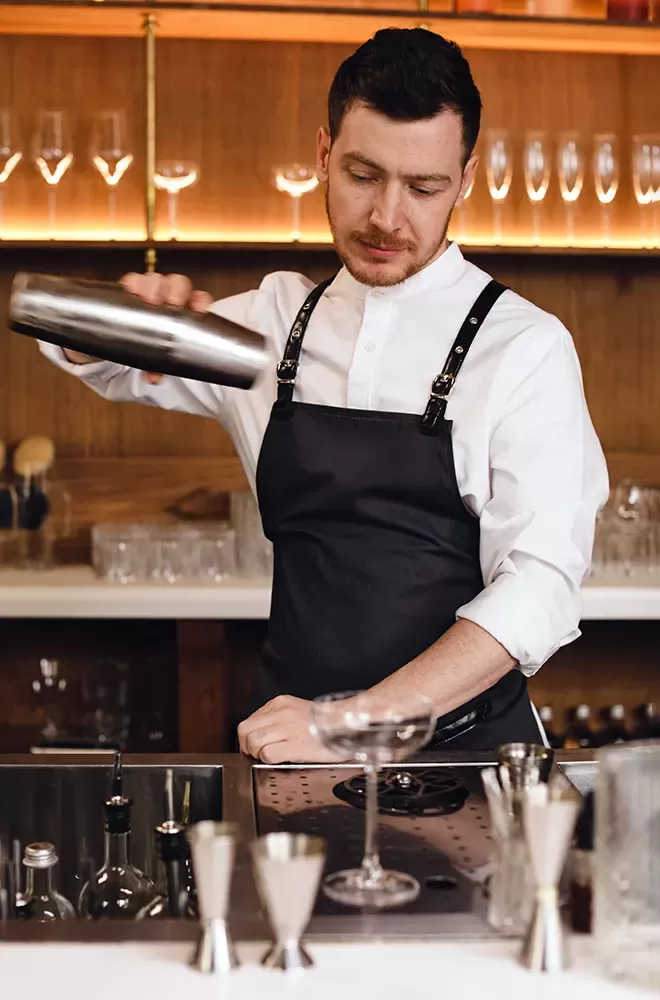 In the Sentia sphere, you can either have Sentia Red ('perfect for after-work drinks and to wind down for the weekend') or Sentia Black ('for that lunchtime moment or after-work gathering'). There are enough ingredients in each to fill a small novel, but they're all at least somewhat recognisable – think liquorice, rose, blackberry, carrot… Gotu kola…
However, the consistency of Sentia Red is more like blood. Gloopy, maroon blood. And if that doesn't sound appealing, that's because, in all honesty, it isn't. It smells like mulled wine crossed with henna – or like you've stood a little too close to the Santa-shaped incense burners at a Christmas market. Sentia Black, on the other hand, is the colour of mahogany and smells like an odd mixture of oak and dandelion and burdock. The suggested serving for both is either neat or mixed with a tonic or something like ginger beer. Let me tell you, it certainly needs the latter.
Sentia Red received rave reviews from my colleagues, such as 'I feel like I just drank a Yankee candle' and 'It smells so much better than it tastes, but I'm not sure it smells that nice.' Sentia Black didn't fare much better ('Have I just licked tarmac?', 'It's like ash', 'It tastes like a chemical – but I am getting hints of toffee').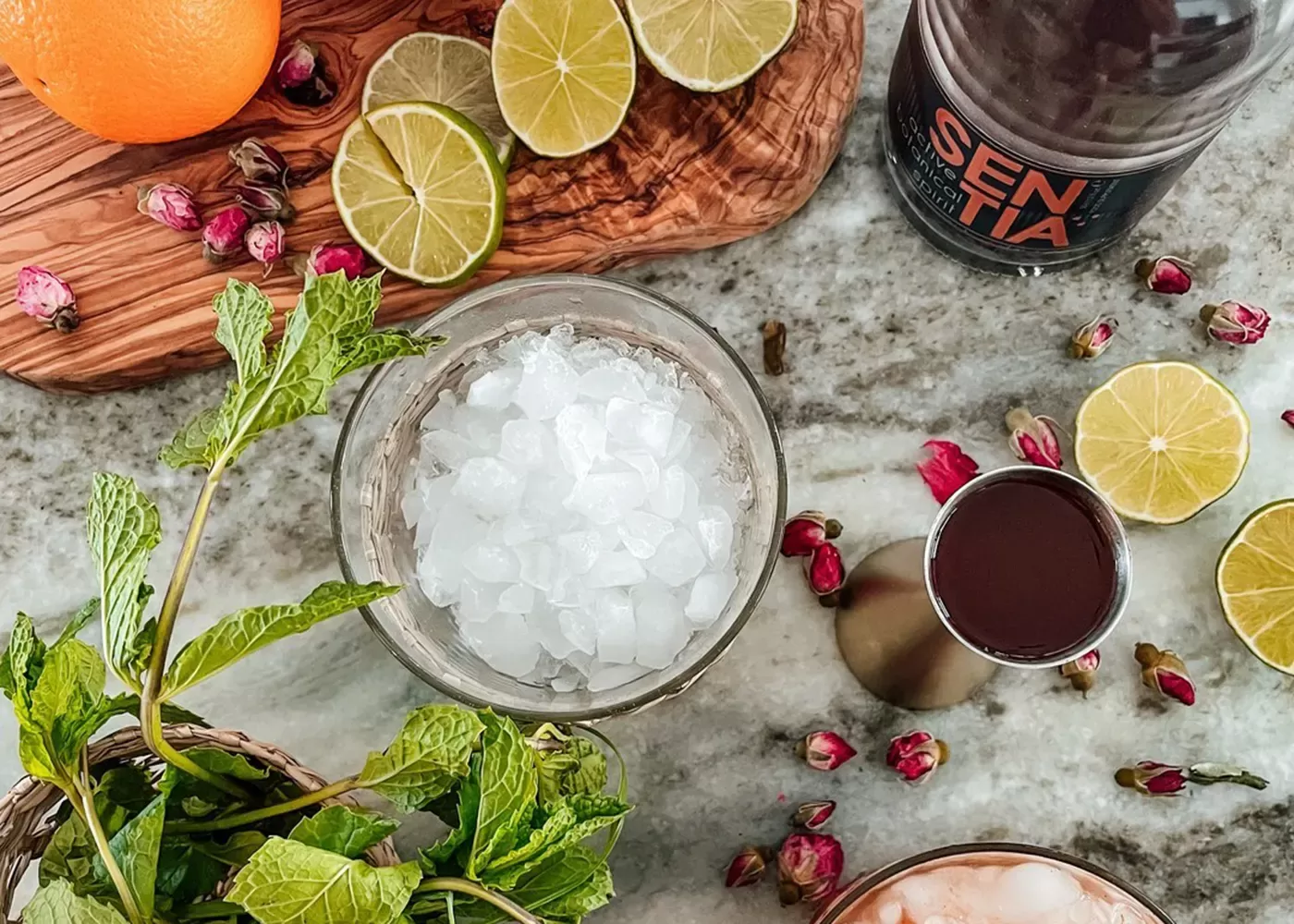 However, they both dramatically improve when mixed as a cocktail. Serve Sentia Black with ginger beer, and it is transformed into a sweet, spicy drink that's not far from a Dark & Stormy. Sentia Red is nearly enjoyable mixed with tonic, which transforms it into a gently spiced, sweet, scarlet drink that wouldn't be out of place at a Christmas party.
But can it give you a buzz? Within about half an hour, most of us felt a subtle difference: increased elation, louder talking, that fuzzy feeling at the pit of the stomach that you'd usually associate with one or two drinks… It certainly produced enough of an effect that we felt inspired to continue to a bar (although that does, perhaps, defeat the purpose).
Suppose you want to continue your night on Sentia, some of London's better bars and restaurants now serve it; Michelin-starred Locanda Locatelli sells Sentia and tonic alongside its Italian wine list, whilst Indian restaurant Tamarind serves three Sentia cocktails (listed as 'non-alcoholic mood enhancers').
If you want to get full-on, arms-around-each-other, carpool karaoke drunk, this is not the spirit for you. But if you want a bit of buzz without the dreaded morning after, Sentia could be the solution.
Want to stay up to date with the latest in luxury? As the world's leading luxury concierge service, we spend time securing you access to the best of the best across the world, so you can spend more time doing the things you love. Discover more about membership here.