The pitch in favour of smart drinks goes as follows: imagine spending an evening drinking cocktails – or, in the spirit of Dry January, mocktails – and waking up the next day feeling sharper, happier and more creative. Or enjoying your morning coffee without jittery side effects or the dreaded afternoon crash. Sounds good, right?
That is the promise beheld by nootropics and adaptogens – or 'smart drinks' (or 'functional beverages'). They are naturally occurring compounds that – supposedly – boost brain function and help the body cope with stress. As of 2023, they are becoming popular in bars, brands and coffee shops, with research claiming they have multiple cognitive benefits – even in cocktail form.
What are nootropics and adaptogens?
Put simply, natural nootropics are cognitive enhancers found in botanicals such as lion's mane mushrooms and L-theanine (an amino acid in green tea). Studies suggest they work on the brain to improve focus, sharpen memory, boost mood and even increase creativity. Adaptogens, on the other hand, are plant-based substances that act on the body to reduce stress; an example of this is CBD.
'Lion's mane is one of the only natural ingredients, aside from psilocybin and other psychoactive drugs, that cross the brain barrier,' says Zain Peer, Founder of London Nootropics, an adaptogenic wellbeing brand that adds ingredients such as lion's mane to its coffee blends. 'These are known to increase the growth of new neurones in your brain – this can lead to improved memory and mental clarity.'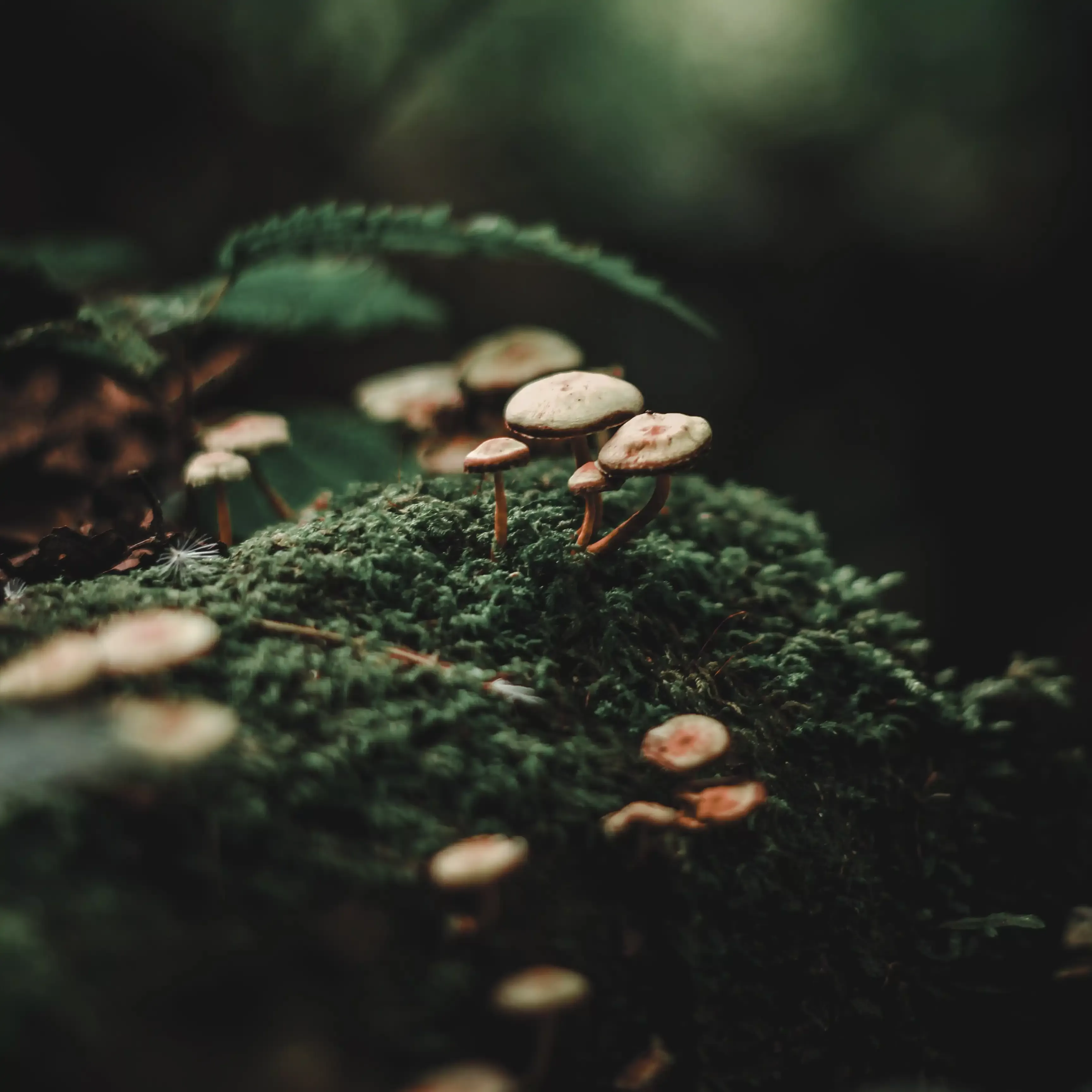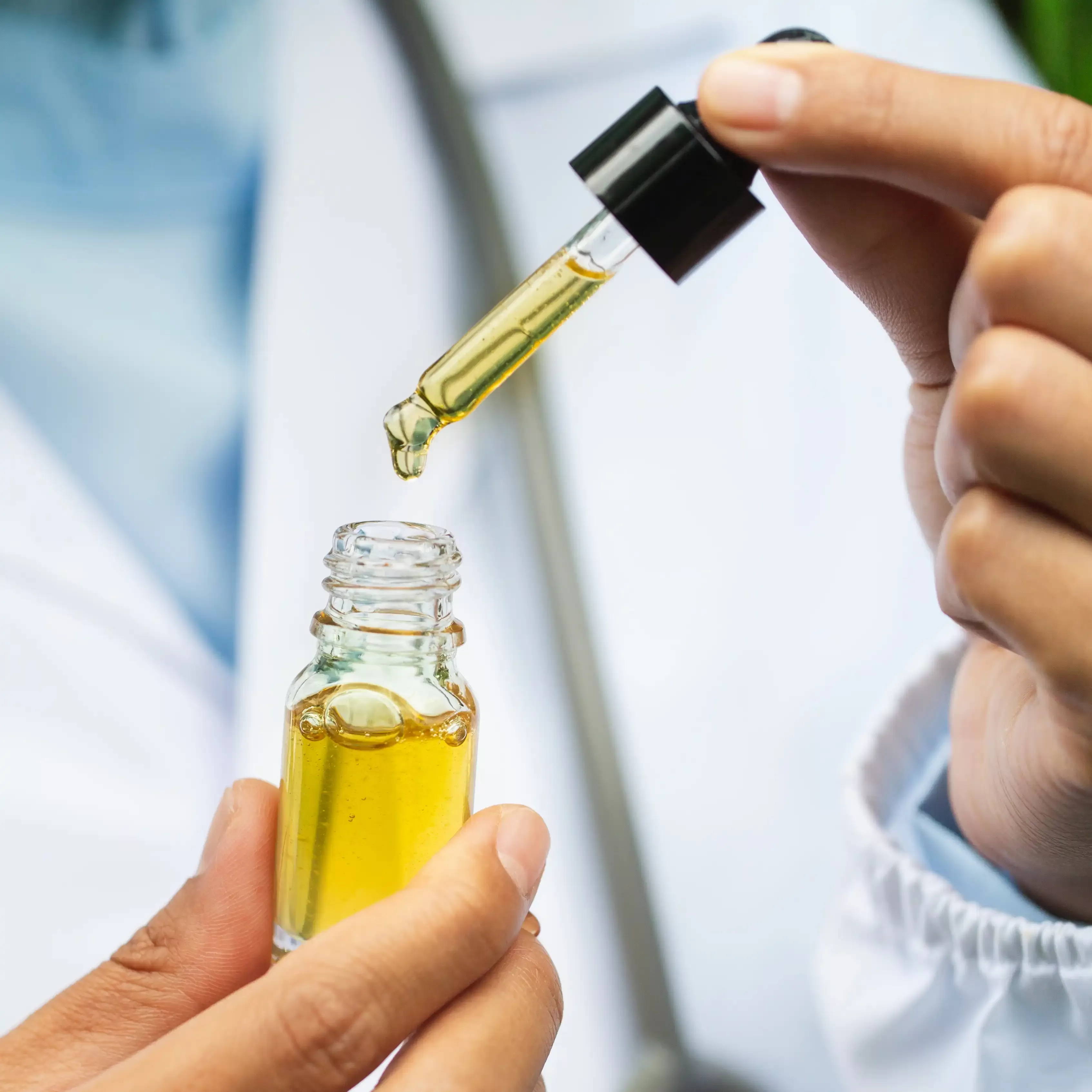 The 'shroom boom' and sober curiosity
Although not a new discovery – the term 'nootropics' was coined in 1972, and similar compounds have been used for thousands of years in Chinese and Ayurvedic practices – nootropics and adaptogens are set to be a major wellness trend over the next few years. This is, Zain explains, due to two factors. One is an increase in published research that proves the benefits of nootropics. Most previous knowledge was based on anecdotal evidence or word-of-mouth proof; now, there are genuine statistics that support some of the previously dismissed claims.
The second is the so-called 'shroom boom'. This refers to a surge in successful drug trials that prove the therapeutic benefits of psychedelic compounds when treating mood disorders such as depression – for example, the studies by Imperial College London that combined psilocybin (magic mushrooms) with intensive therapy.
'[The rise in nootropics] comes hand-in-hand with the psychedelic and micro-dosing trends,' says Zain. 'As they become mainstream or legalised, functional medicinal mushrooms do as well. After the whole lockdown period, everyone is just trying to be more healthy.'
One also cannot discount the growing 'sober curious' movement that is currently gaining traction. Following the pandemic, many people began to reassess their relationship with alcohol and, as a result, are looking to drink less. Alcohol alternatives such as CBD drinks and nootropic mocktails thus fit the bill perfectly: a tasty drink that provides you with a bit of a buzz whilst being good for you.
Where to try adaptogens and nootropics in London
London Nootropics
Launched in March 2020, this coffee brand won £50k investment from Dragon's Den for its brain-boosting blends that eliminate typical caffeine side effects. 'A lot of people say they haven't enjoyed coffee for years without side effects,' says founder Zain Peer. 'With our blends, they can enjoy the benefits of coffee without anxiety.' Try the 'flow', which includes lion's mane mushroom and Rhodiola rosea for increased focus.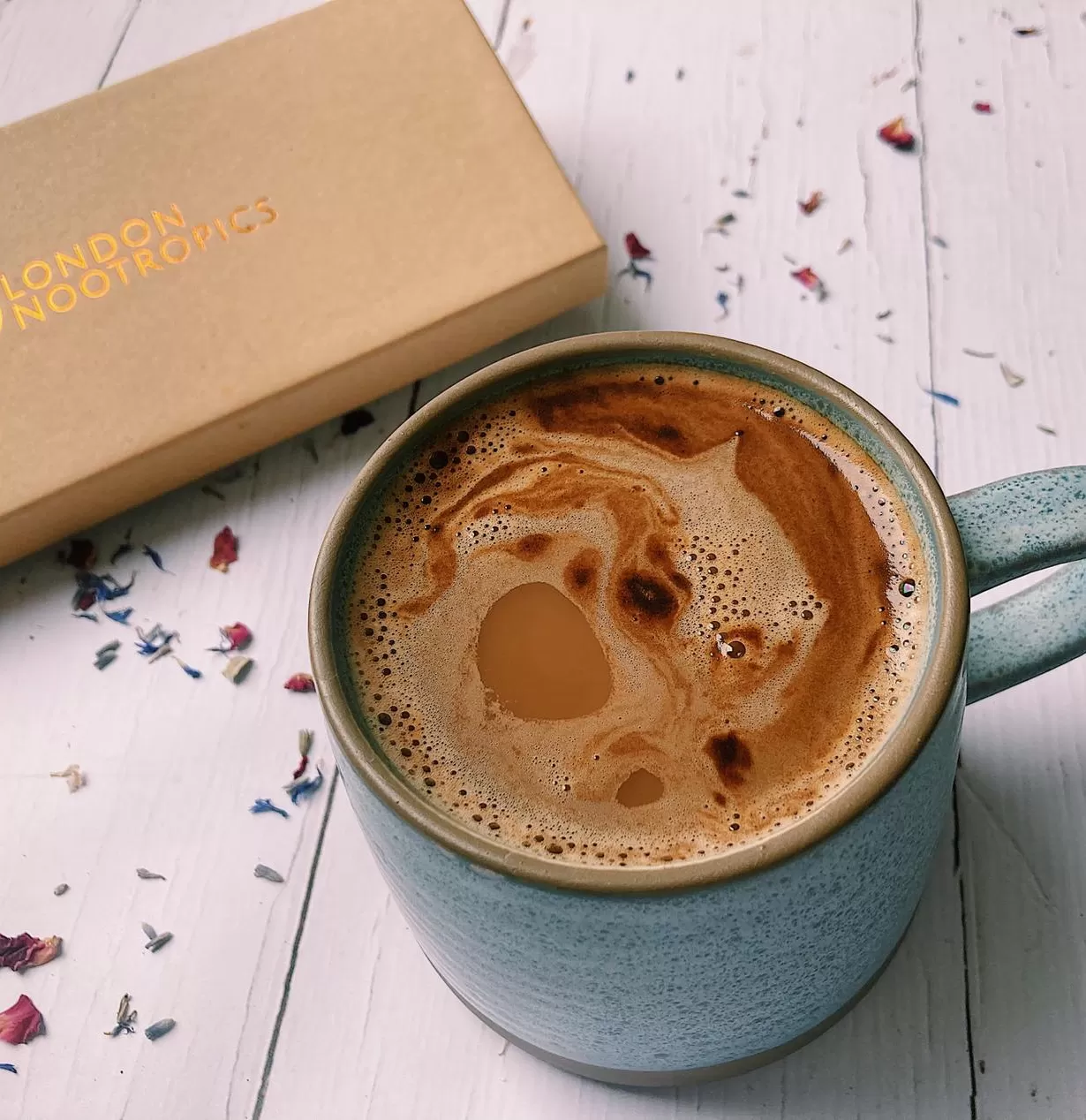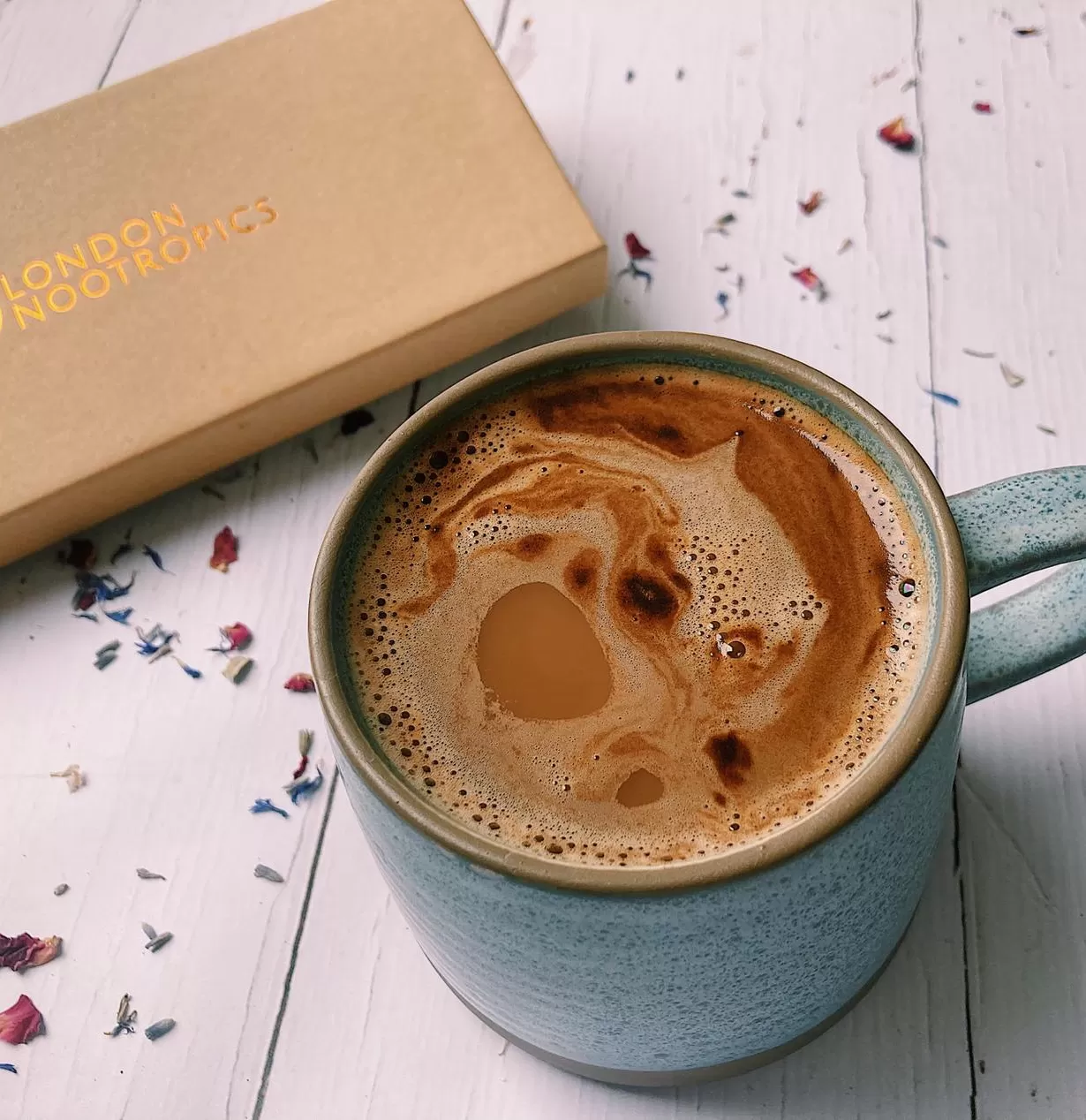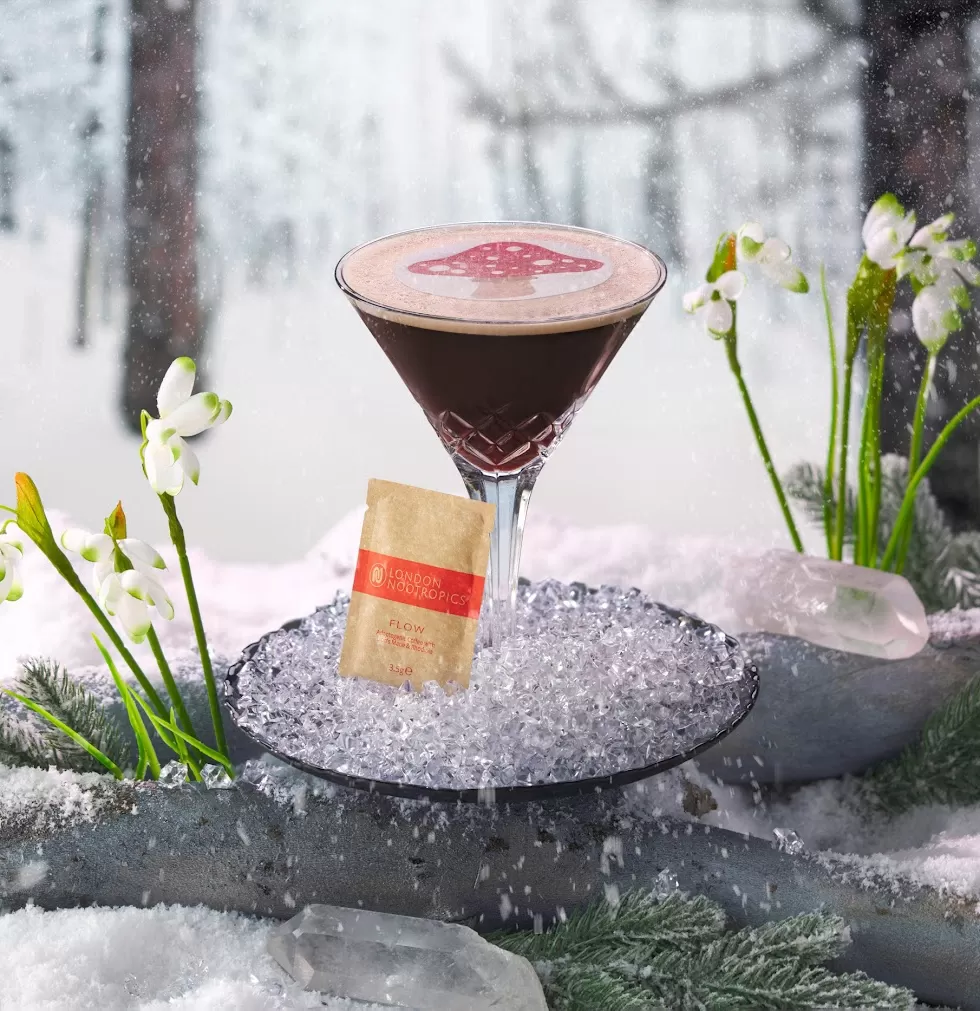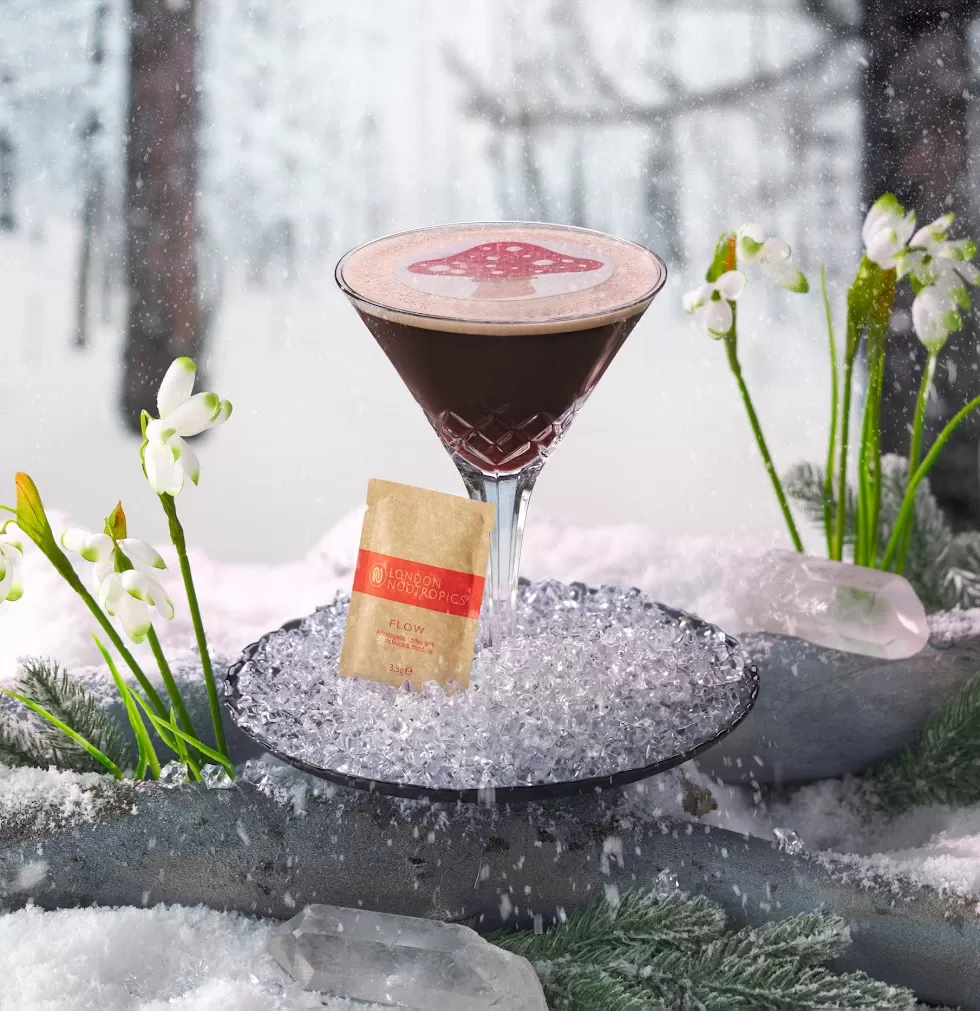 Drake & Morgan
'The UK's first adaptogenic espresso martini' is the attention-grabbing headline at this collection of bars across London. Created in partnership with London Nootropics, the mushroom martini is laced with an earthy blend of mushrooms and herbs that increase mental clarity and focus (and, supposedly, prevent a hangover).
Sweeties at The Standard
When it opened last year, Sweeties drew headlines for its range of cocktails that make full use of nootropic and adaptogenic ingredients. Its signature – the Pick Me Up – blends functional mushrooms with vodka, rum and coffee, whilst the Love & Happiness contains green tea for a dose of stress-relieving theanine.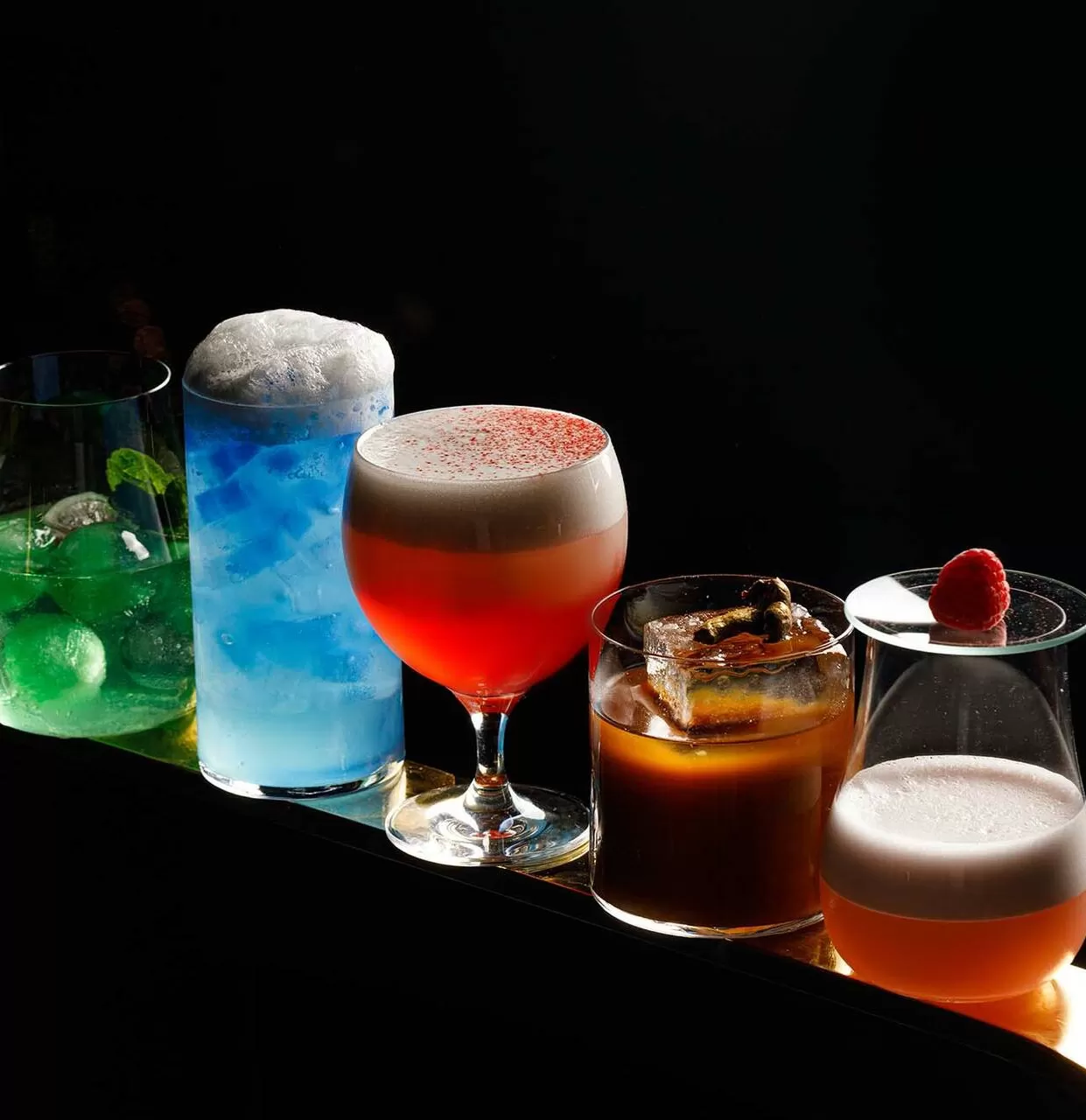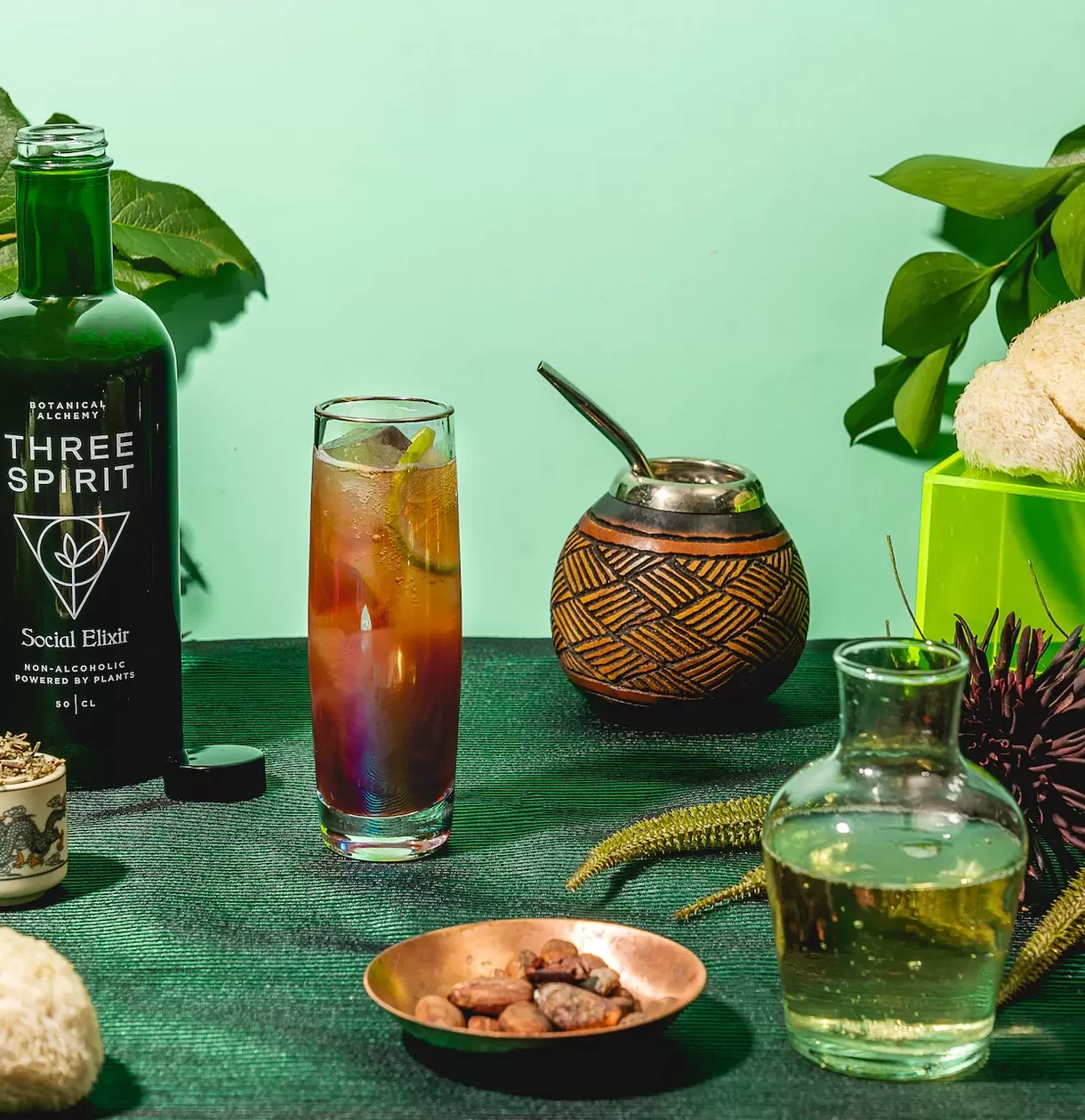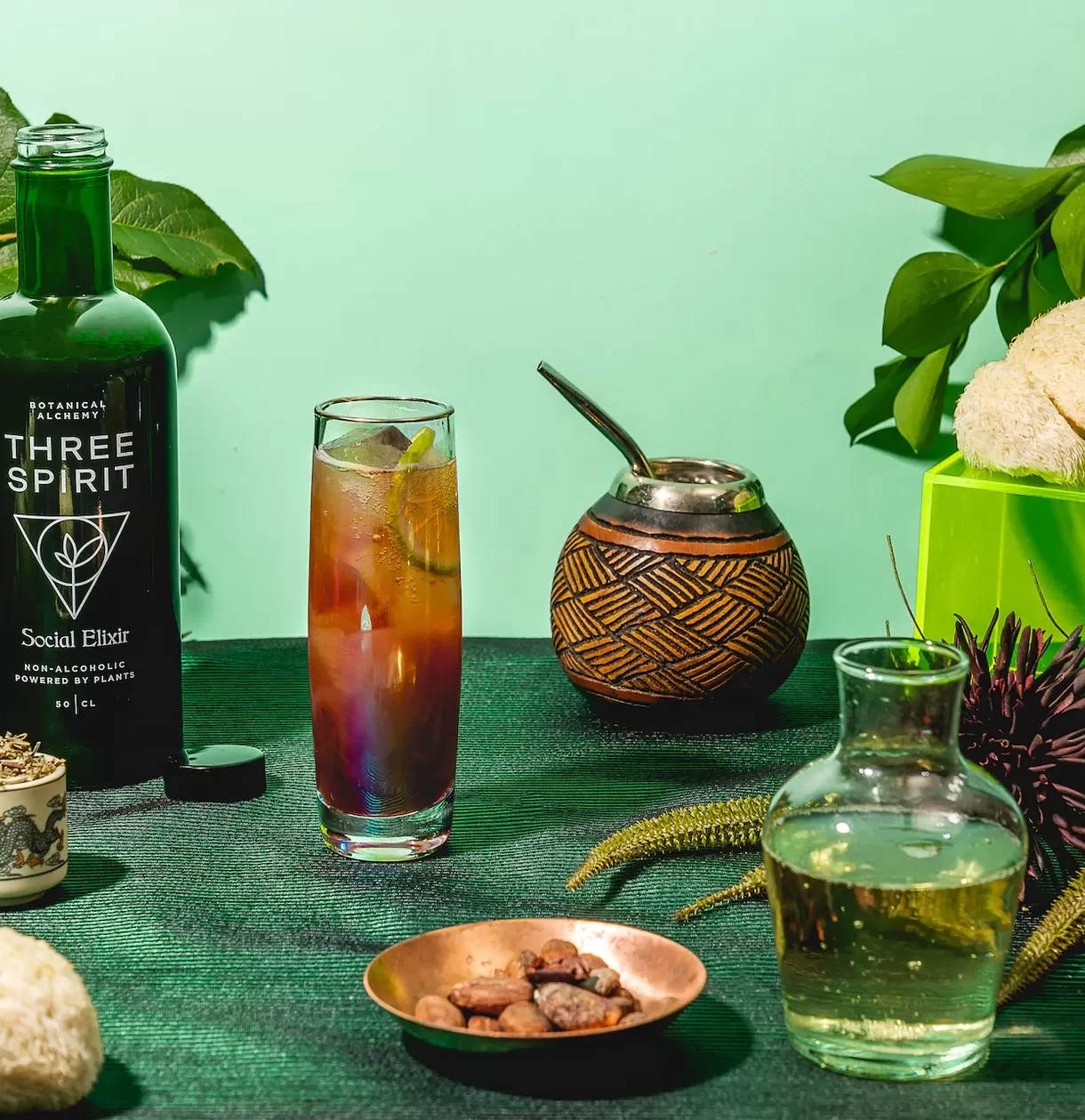 Farmacy x Three Spirits
One of our favourite vegan restaurants, Farmacy, has teamed up with nootropic spirits brand, Three Spirits, to create three mocktails using Three Spirits' elixirs. Our pick? 'Euphoria' – a blend of lion's mane mushroom, yerba mate, damiana and pineapple juice that promotes 'a natural and blissful feeling'. Available until January 31st.
For further information about staying well this January, speak to your lifestyle manager. Want to become a member? Request more information.