For seasoned travellers and novices alike, certain destinations will almost always garner a sense of awe and wonderment. Especially in the cooler, bleaker months of the year (ahem, January), we find ourselves fantasising about an escape to a faraway land. Whilst there are many incredible options and sneaky corners of the globe to visit, some outshine the rest… Here are our top ten picks for bucket list travel in 2023.
1. Kisawa Sanctuary, Mozambique
Positioned on Benguerra Island off the eastern coast of Mozambique, Kisawa Sanctuary is the world's first 3D-printed retreat. Celebrating the natural ecosystem in which it sits, the luxury resort consists of a series of villas, each with its own beach and private pool. Water sports enable proper exploration of the reefs whilst guides lead hikes through the mangroves or over the sand dunes. The culinary programme is mainly local; there is a profound sense of place throughout a stay at this unique destination.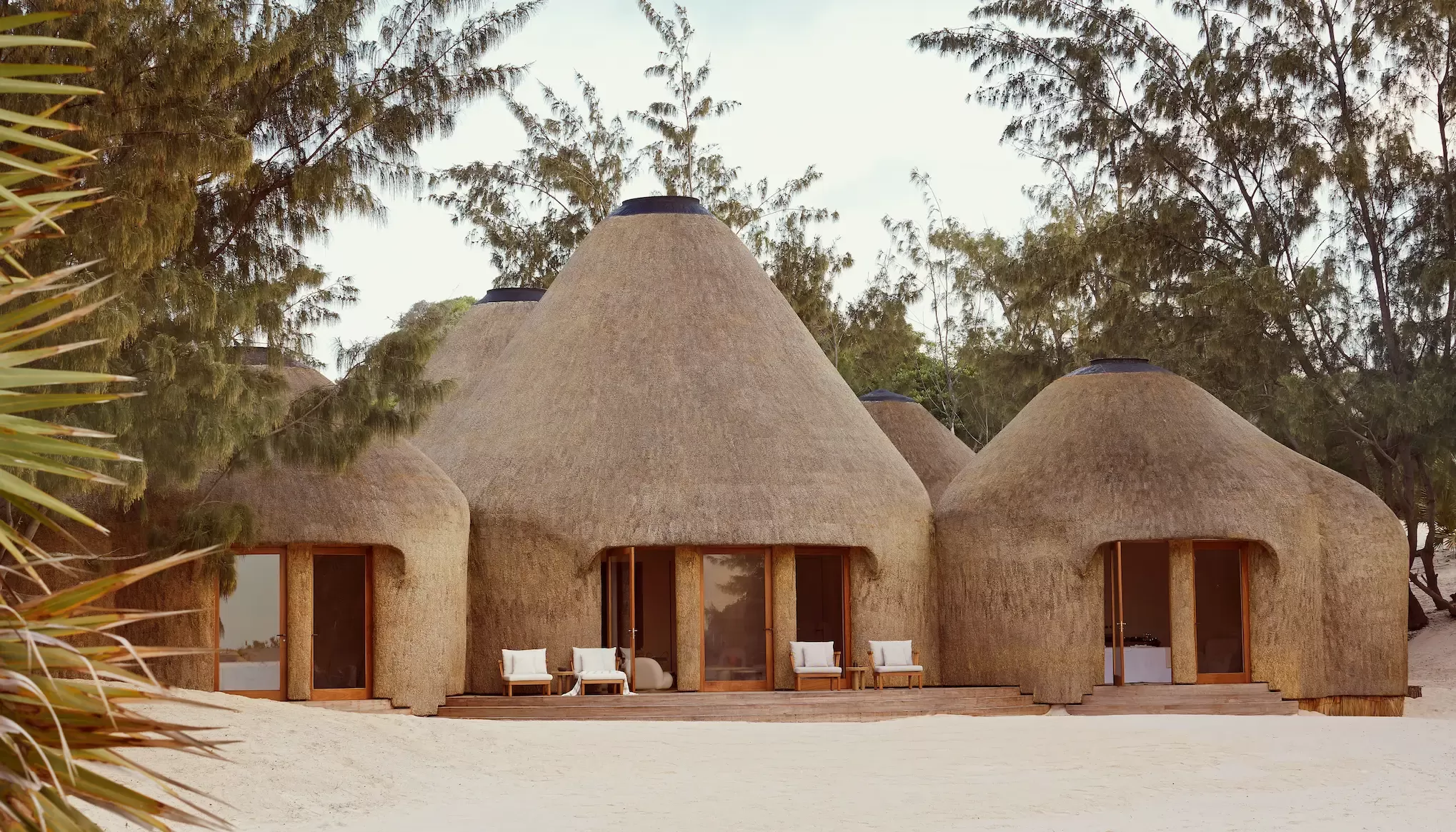 Kisawa Sanctuary, Mozambique
2. Isla Secas, Panama
A private island off Panama's Pacific coast, Isla Secas is an archipelago of 14 islands: the resort inhabits one, whilst the other 13 remain raw and ripe for exploration. The eco-retreat encourages guests to get up close and personal with the incredible natural surroundings, offering experiences such as whale watching, diving, and hiking through UNESCO World Heritage Site Coiba National Park. Available as a total buyout, create the fantasy escape apogee by renting the entire island for a large group of family and friends.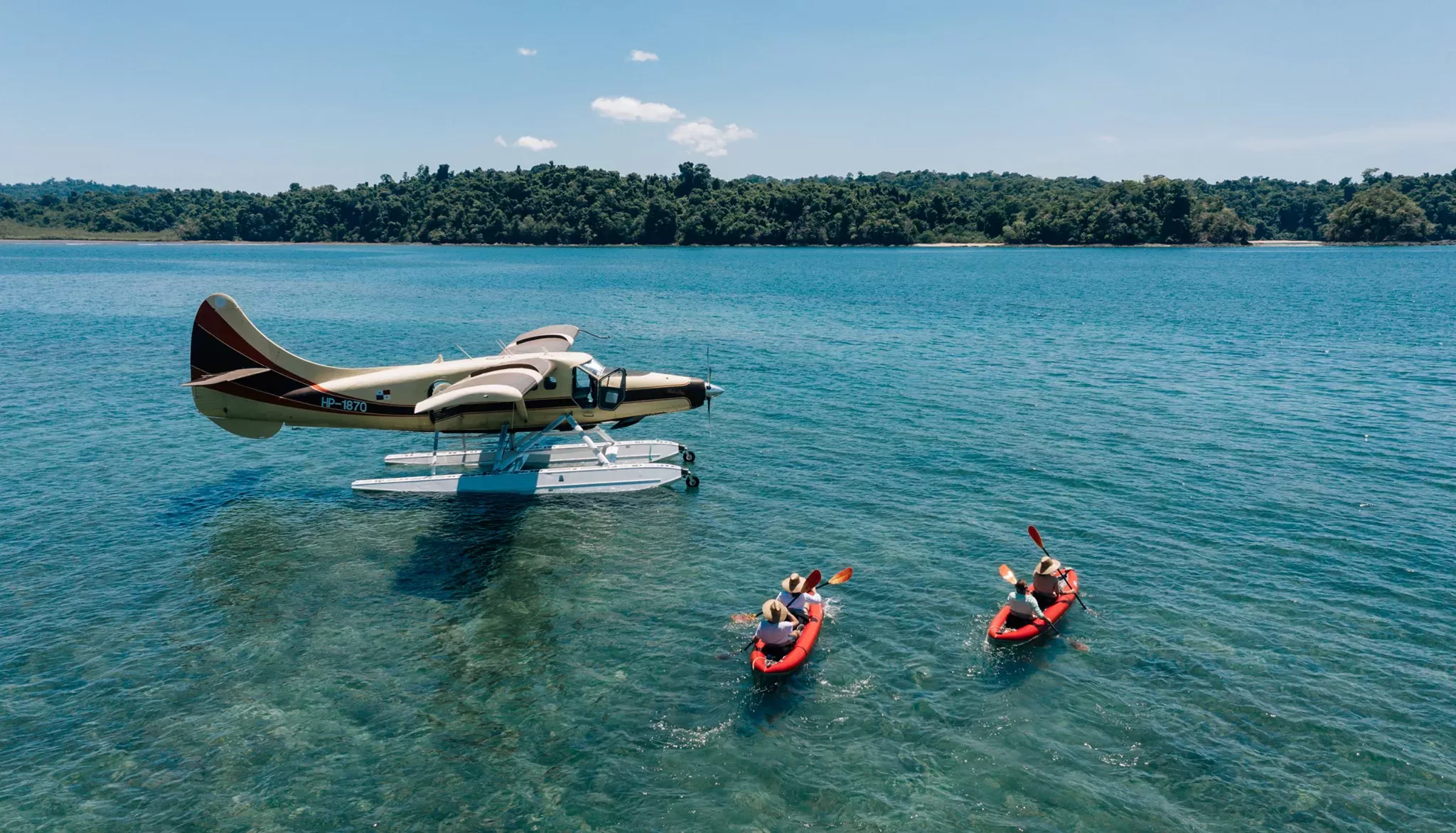 Isla Secas, Panama
3. Caravan Agafay, Morocco
Located in the Agafay Desert 45 minutes outside Marrakech, Habitas' new luxury property offers a surreal stay with the Atlas Mountains in the distance. A series of tents and lodges provide elevated glamping-style accommodations, whilst the experiences and culinary programme – in addition to the dreamlike natural surroundings – serve as a transportive experience. Discover the unique traditions of Berber culture and eat seasonal cuisine to taste another kind of life.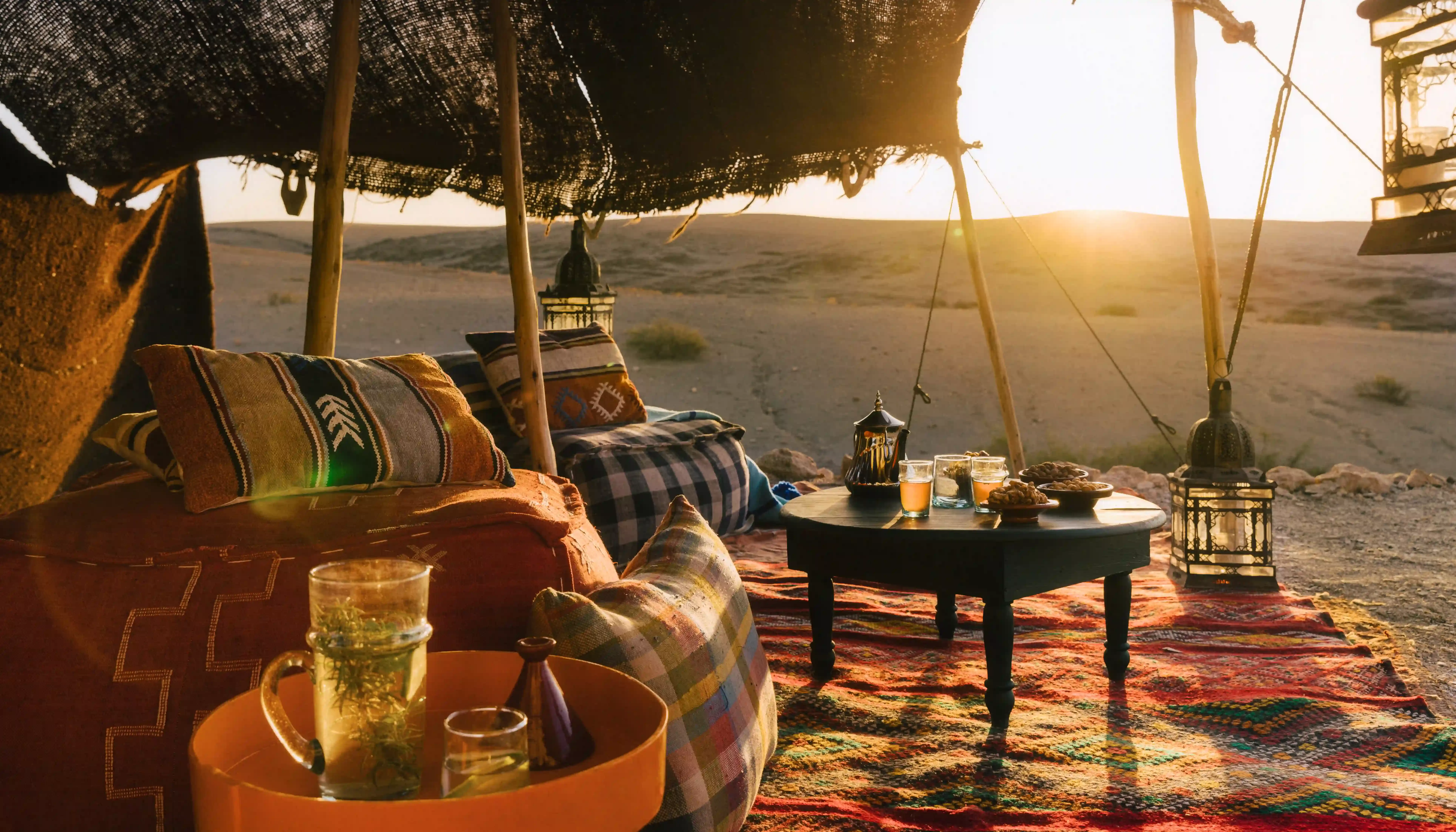 Caravan Agafay, Morocco
4. Capella Ubud, Bali
In Bali's untouched forestland, Capella Ubud features a mix of tents and lodges inspired by European settlers' camps of the 1800s. Inviting visitors to participate in the Balinese way of life, local families share time preparing food, playing games, and more to immerse travellers in the spirit of tradition. An eccentric sensibility permeates this resort and inspires the spirited sense of discovery that sets it apart from other Bali properties.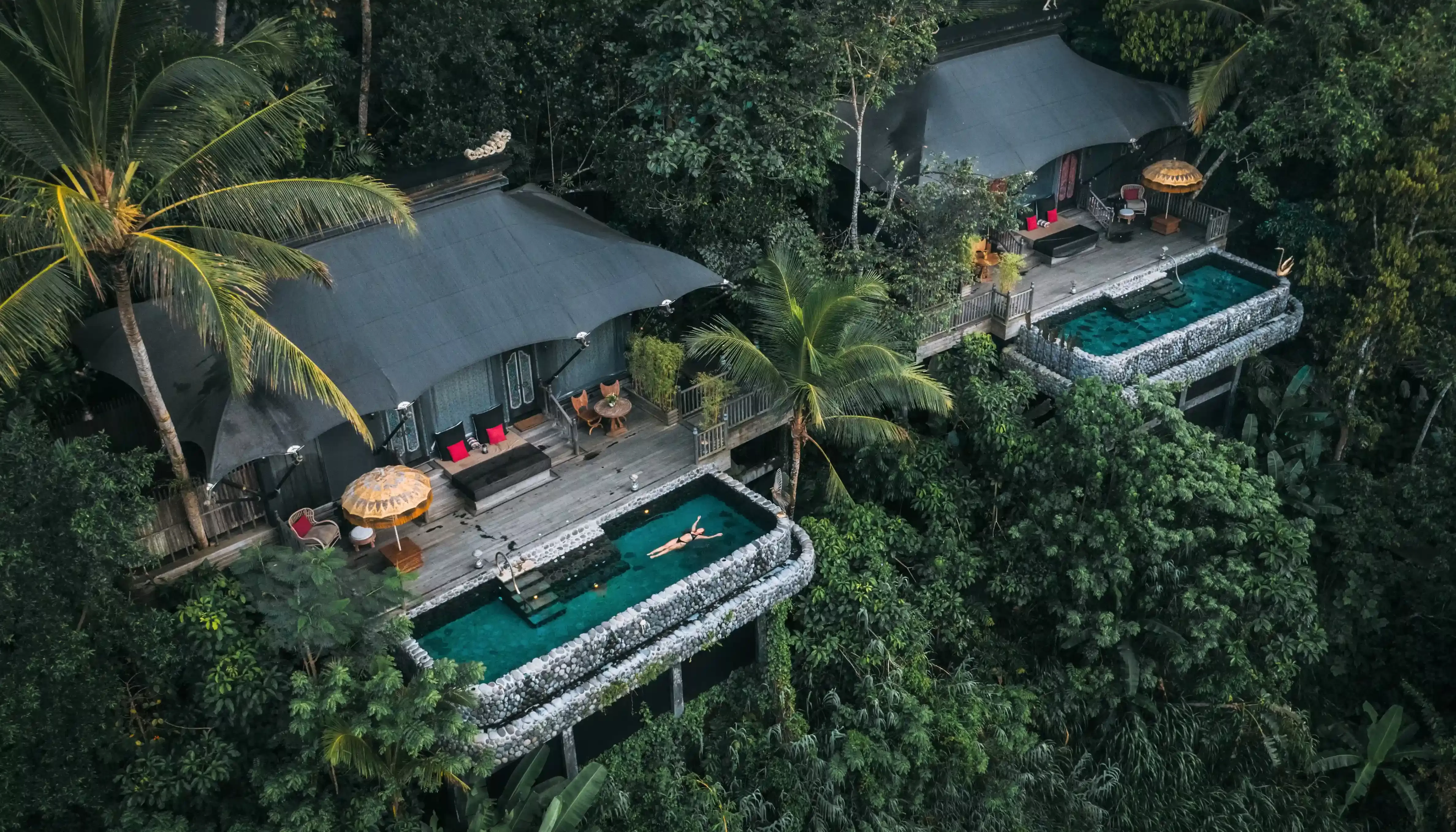 Capella Ubud, Bali
5. Time + Tide Miavana, Madagascar
A secluded private island off the coast of Madagascar, Miavana imagines luxury as the undiscovered. Pairing exclusivity and adventure, the biodiverse island offers 14 villas – created entirely from natural and recycled materials – as a home base for intrepid travellers to engage in activities such as lemur trekking, kiteboarding, and more. The dreamy castaway-style escape does not cut corners in terms of luxury, providing visitors with an excellent spa and extensive wine selection.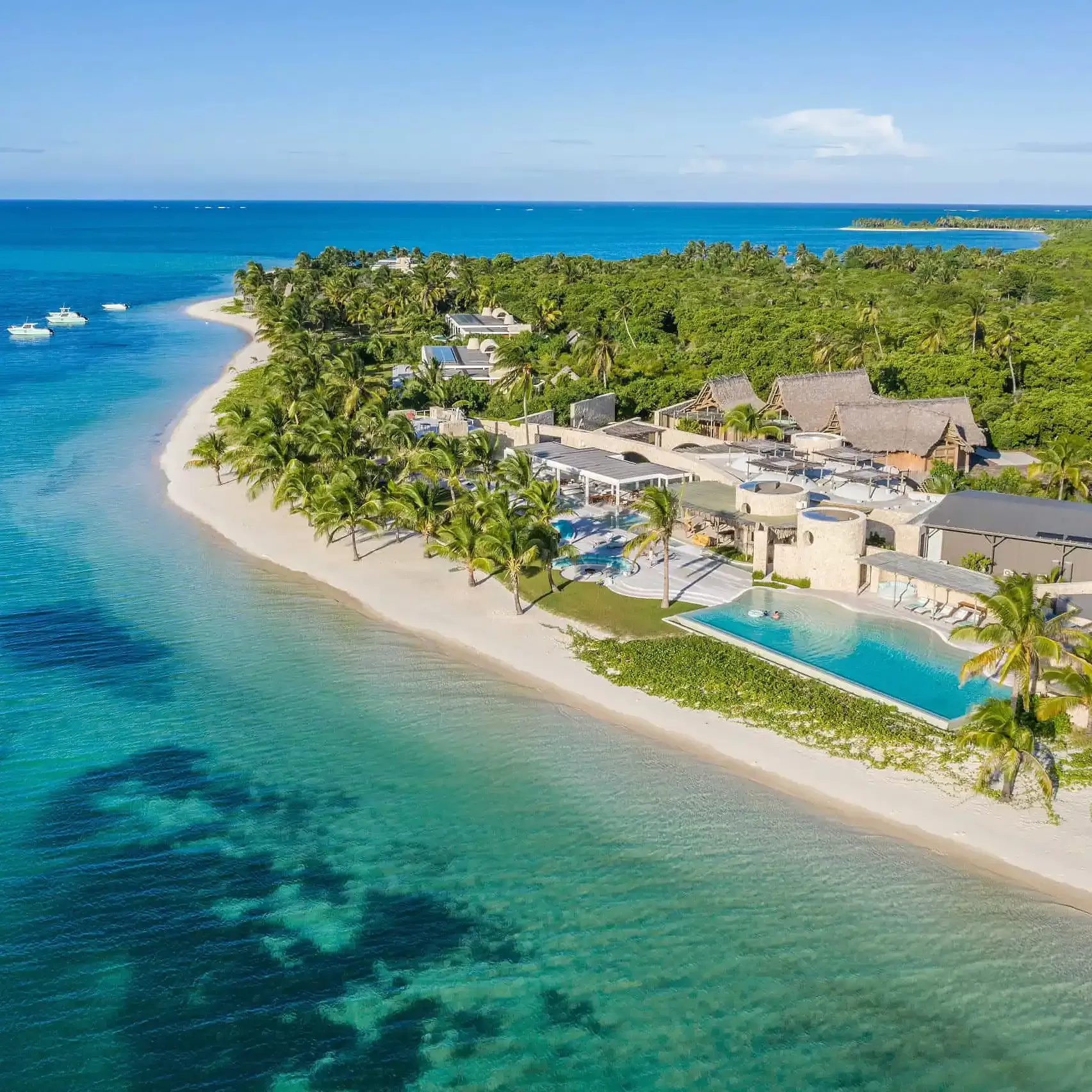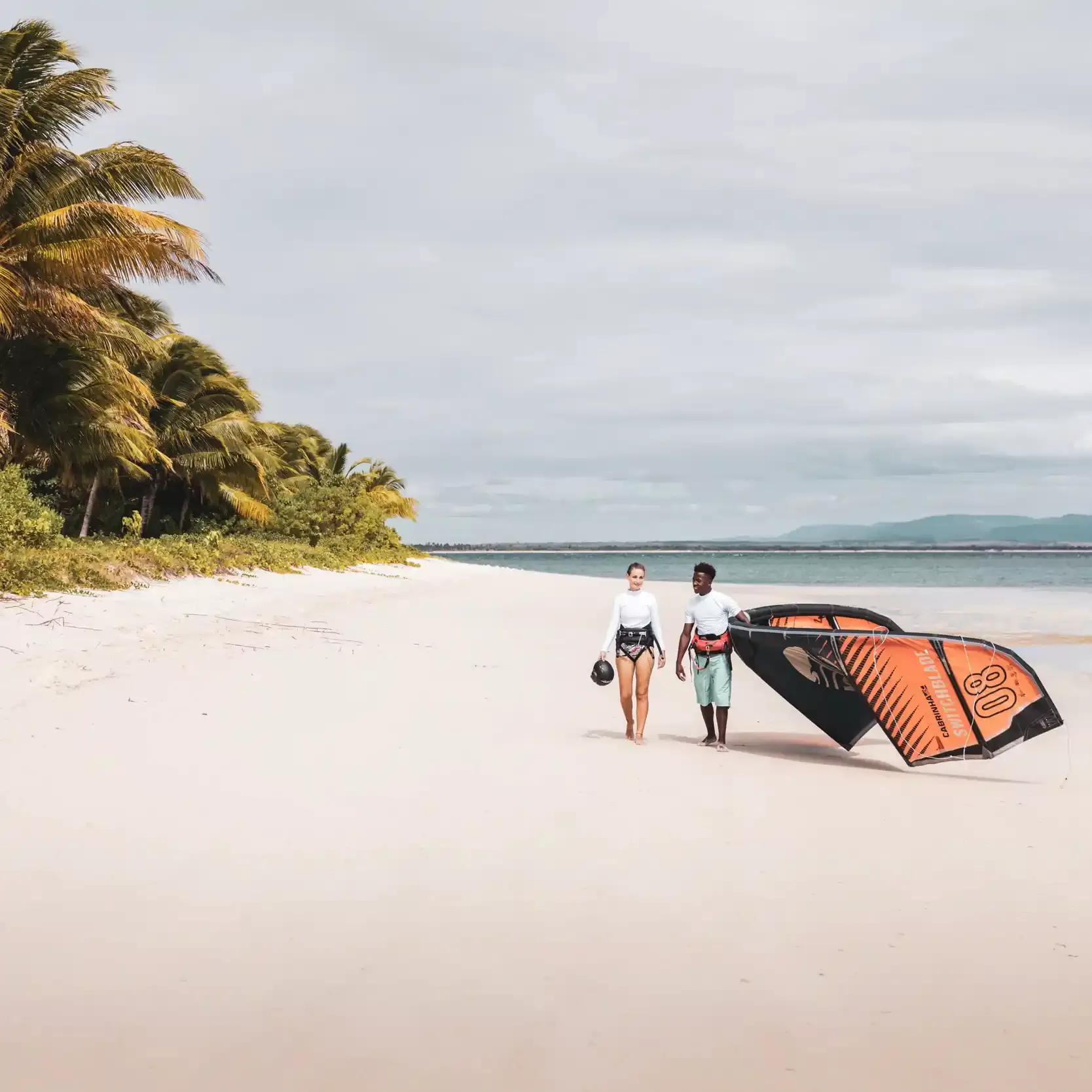 Time + Tide Miavana, Madagascar
6. Deplar Farm, Iceland
Located in the Fljót Valley in Northern Iceland, Deplar Farm is a former sheep farm turned luxury retreat. Completely isolated, the lodge's breathtaking views of the Northern Lights and access to a plethora of winter activities serve as an immersion into the land; summer months are ripe for exploring, too, and the comprehensive spa and wellness offering rejuvenates year-round. There are activities for adventurers of all levels, so don't be discouraged if you've never snowshoed or helicopter skiing isn't your thing – by the time you leave, it just might be.
Deplar Farm, Iceland
7. Shinta Mani Mustang, Nepal
Coming this May, Shinta Mani Mustang will offer a cultural and spiritual luxury experience in the remote Kingdom of Mustang in Nepal's Himalayan Mountains – an area forbidden to outsiders for centuries. The first of its kind, this all-inclusive resort will feature accommodations in the style of traditional Tibetan homes with expansive views, spa treatments, and excursions that maximise the area's rich cultural heritage. Guided by the seasons, curated experiences will honour traditional Sherpa hospitality while immersing guests in a life-changing spiritual land.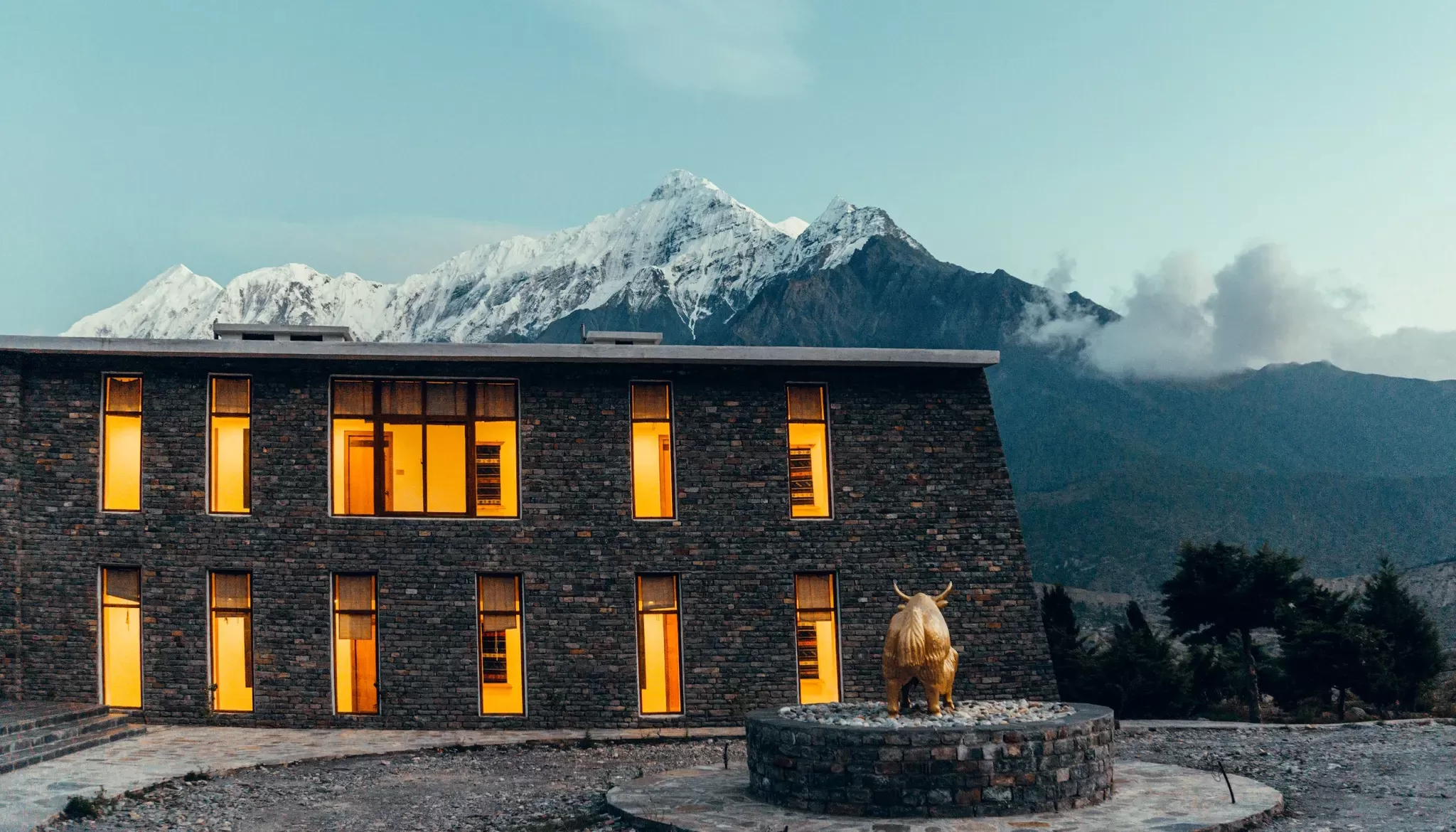 Shinta Mani Mustang, Nepal
8. Longitude 131, Australia
A tented camp in Australia's red desert, Longitude 131˚ is the only place in the world to experience the UNESCO World Heritage Site of Uluru directly. Each of the property's luxury cabins offers incredible views straight from bed, and don't skimp on creature comforts despite the remote location. Take a tour – via motorcycle, camel, or helicopter – to discover the different views of Uluru, or gaze toward the massive rock during an alfresco dinner around the fire pit; the food at Longitude 131˚ is fabulous, as are the accompanying Australian wines.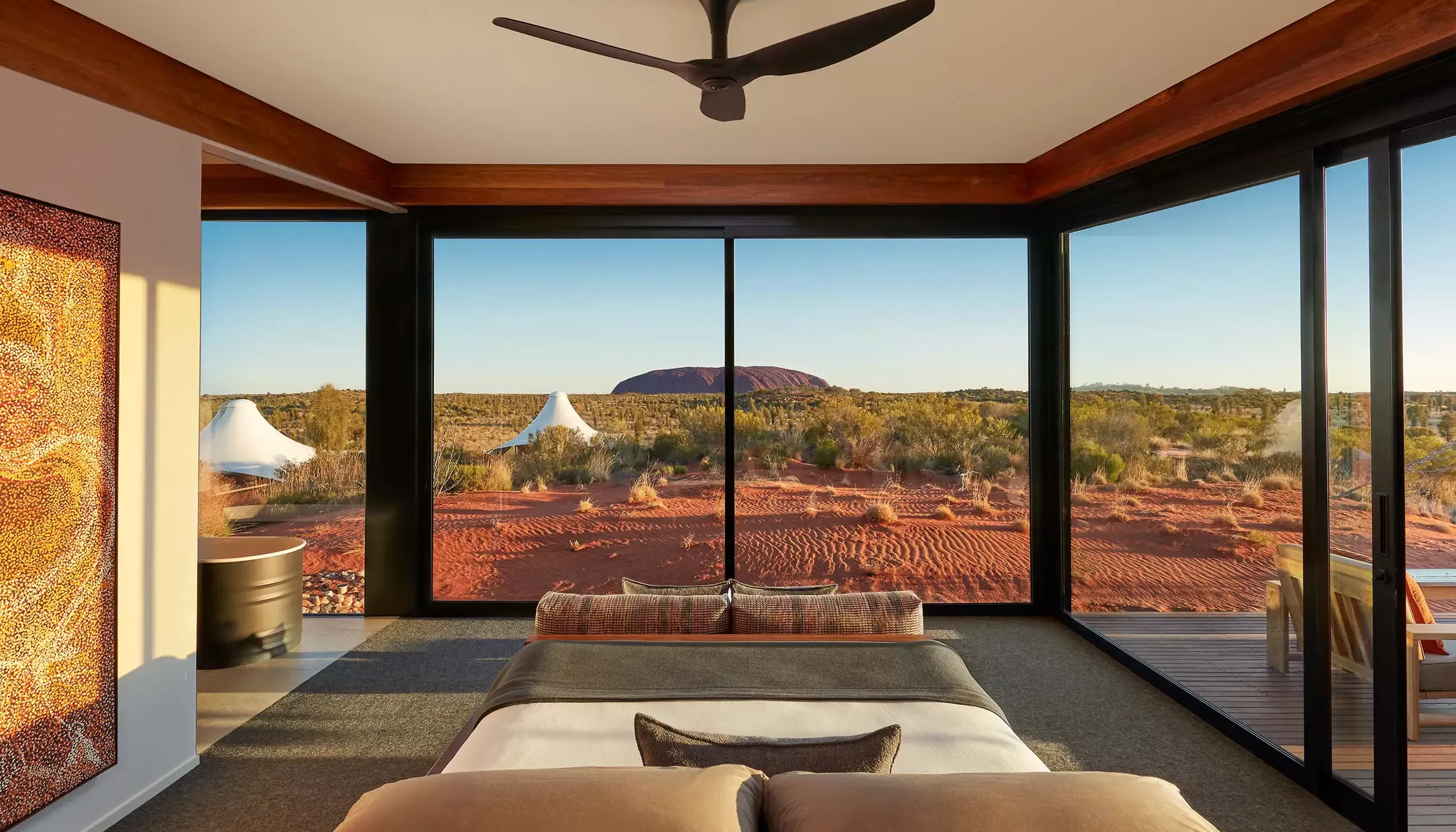 Longitude 131, Australia
9. Wa Ale, Myanmar
Situated in a protected cove in the Andaman Sea off Myanmar, Wa Ale allows visitors to explore the rarely-visited Myeik Archipelago. The bohemian resort is a true fantasy escape: it is the one and only in this part of the world. With deep respect for its surroundings, sustainability and conservation sit at the heart of everything – from experiences to dining (expect daily-changing menus based on what is farmed and caught in the sea). Enjoy the Ayurvedic spa treatments and romantic Robinson Crusoe-like atmosphere, knowing that you're one of few lucky enough to experience this wild utopia.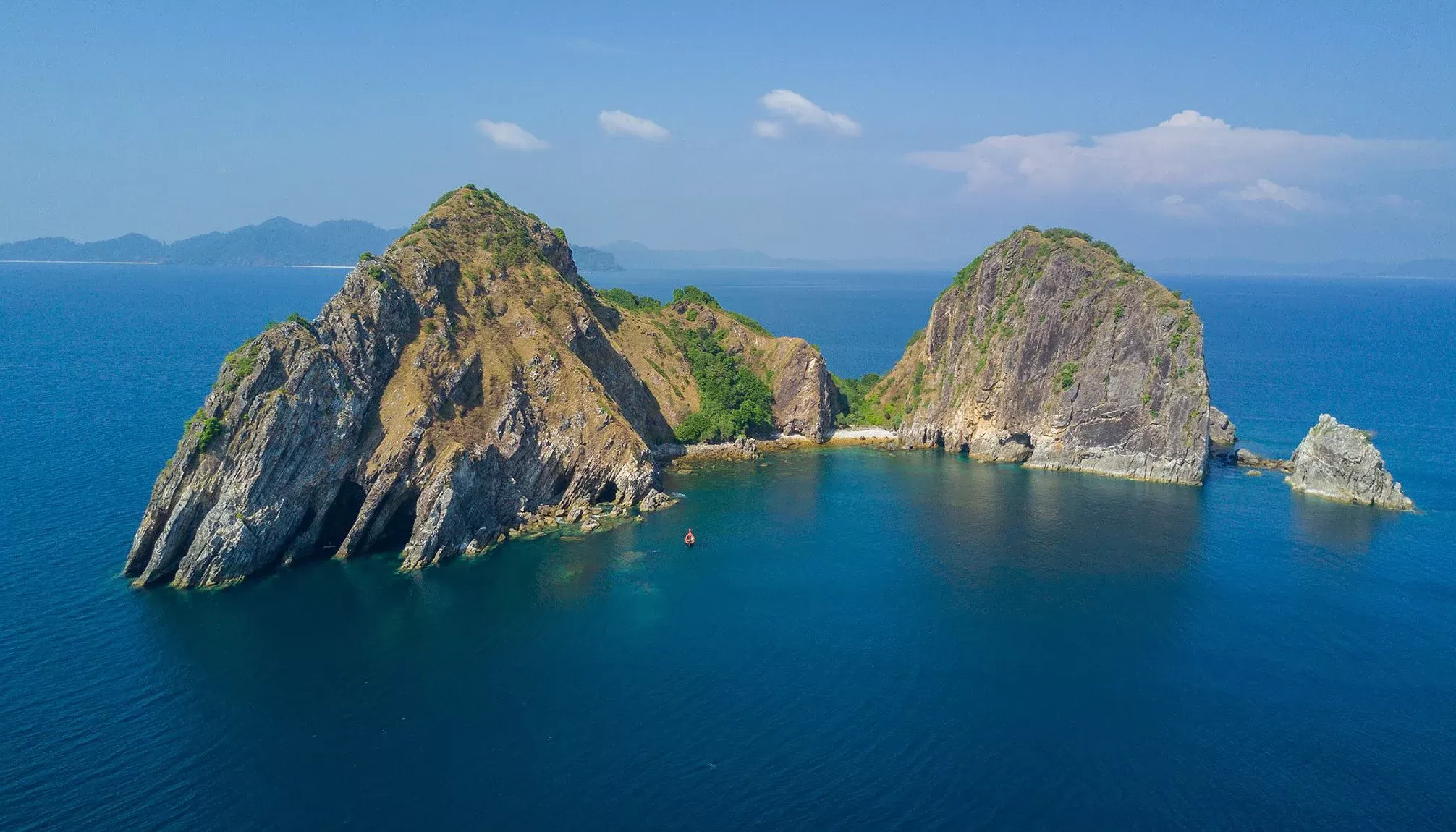 Wa Ale, Myanmar
10. The Private Reserve at Gili Lankanfushi Maldives
Despite being fairly close to Malé, this overwater paradise manages to feel completely private. Located on a turquoise lagoon 300 metres from its nearest neighbour, the four-bedroom property is also the world's largest standalone overwater villa, sprawling 1,700 sqm. Included in its expansive radius are an open-air cinema, gym, spa, and 21m infinity pool – plus, a waterslide to propel you directly into the surrounding glassy waves. Private butler service is also available, and you can access the main island anytime you wish via a private boat.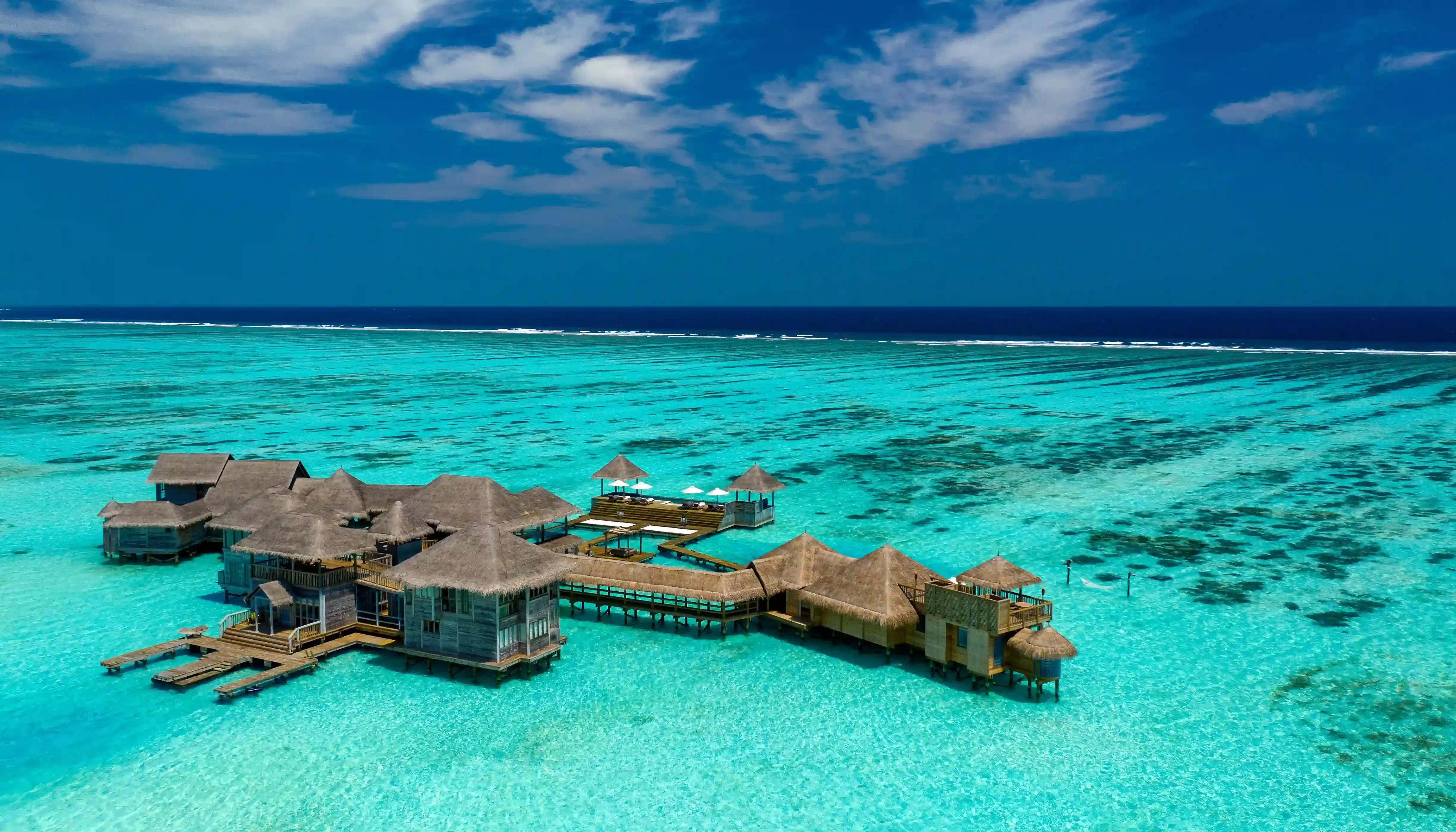 The Private Reserve at Gili Lankanfushi Maldives
To plan an escape to any of the above locations contact Quintessentially Travel – they'll have the most up-to-date travel guidelines for each country, and insider info and exclusives for many properties.