Italy's design capital is a stylish city at any time of year, but Fashion Week ups the ante even more than usual. From 21st – 27th February, there will be a wonderful roster of shows by the likes of Louis Vuitton, Gucci, Armani, Fendi, Dolce & Gabbana, Missoni, and Prada, not to mention events around town… Expect fabulous street style and even more fabulous parties.
Whether you want to join the 'It' crowd or escape them, here are a range of fantastic cocktail bars around the city.
Bar Basso
This Milan institution is a favourite among Vogue editors and fashion designers. Its neon signs and vintage interiors seems to transport you back to the 1960s, when it was first opened by Mirko Stocchetto, who accidentally invented the negroni sbagliato (literally a mistaken negroni) by grabbing prosecco instead of gin. Today, his son Maurizio helms the bar, making sure everything runs smoothly and that any mistakes with the negronis are made on purpose.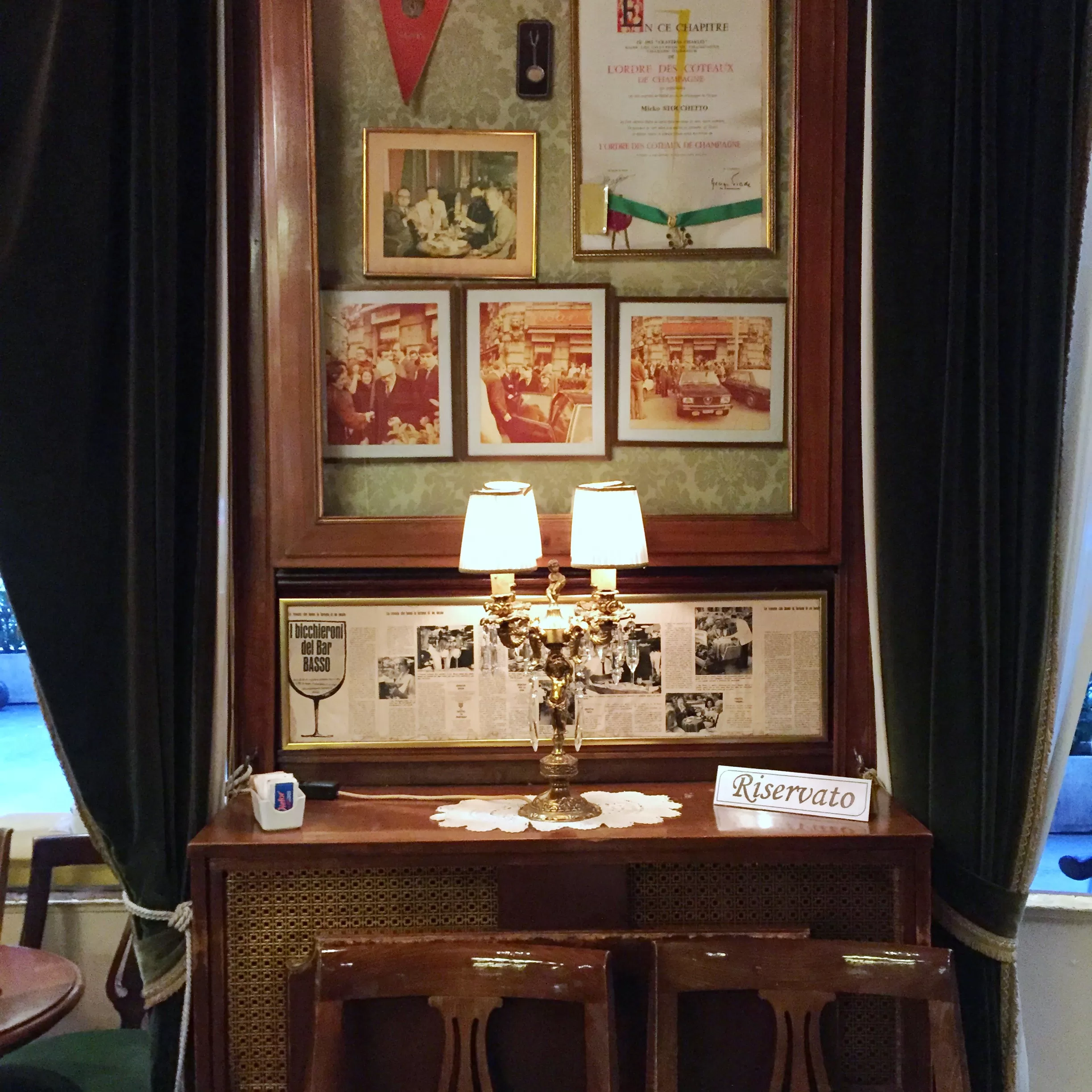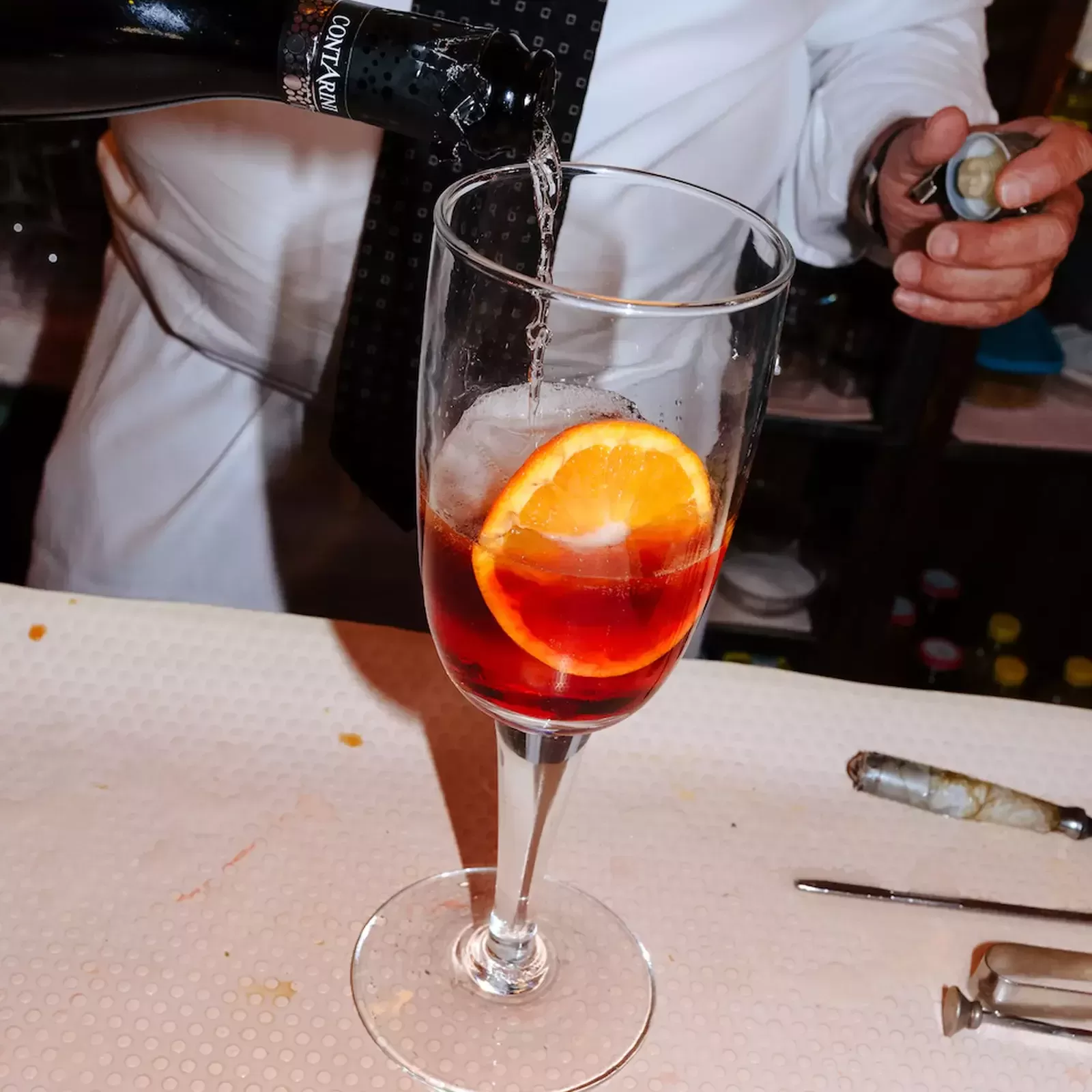 Via Plinio, 39, 20133 Milano MI
MAG Café
If you want a break from stiletto-clad glamazons, head to the hip Navigli district, where you can hop from one cool spot to another – starting at this snug bohemian bar. Floor-to-ceiling shelves are filled with premium spirits – including ones by the owners' micro-distillery – and pre-batched cocktails. The bartenders are pros and the cocktail menu is super creative. On a recent visit, drinks were inspired by junk food, with tipples like a potato chip syrup-infused margarita and a cheesecake Martini.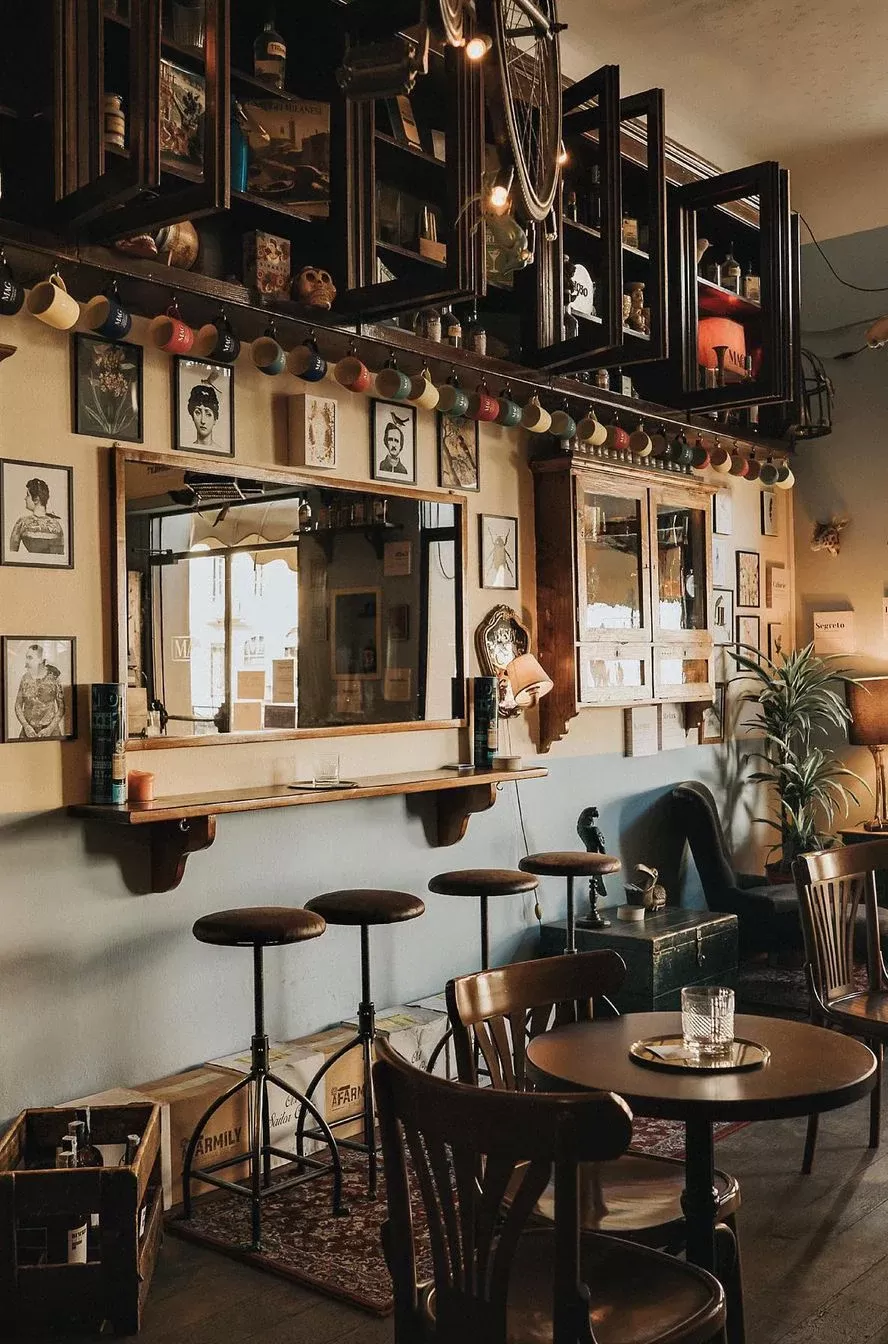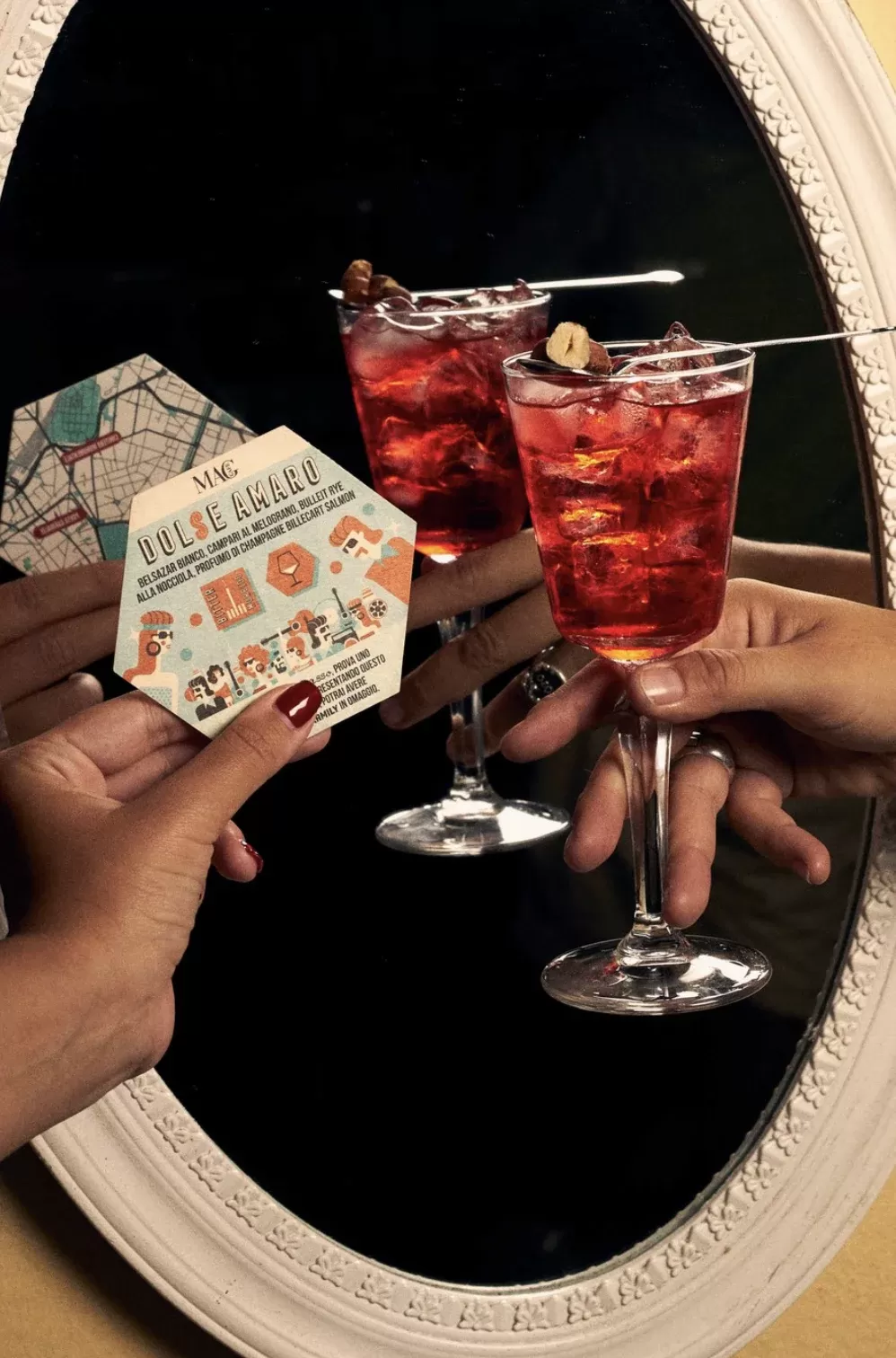 Ripa di Porta Ticinese, 43, 20143 Milano MI
Camparino in Galleria
Another old school classic, this bar inside the famed Galleria Vittorio Emanuele II has been serving negronis, americanos and other Campari-based cocktails since 1915. It was opened by Davide Campari – son of Gaspare, the creator of the eponymous amaro – himself. Interiors are an elegant study in Art Nouveau design, with gorgeous mosaics and a heavy wooden bar. Grab a table in the little glass-enclosed room jutting out into the Galleria – the people watching is prime.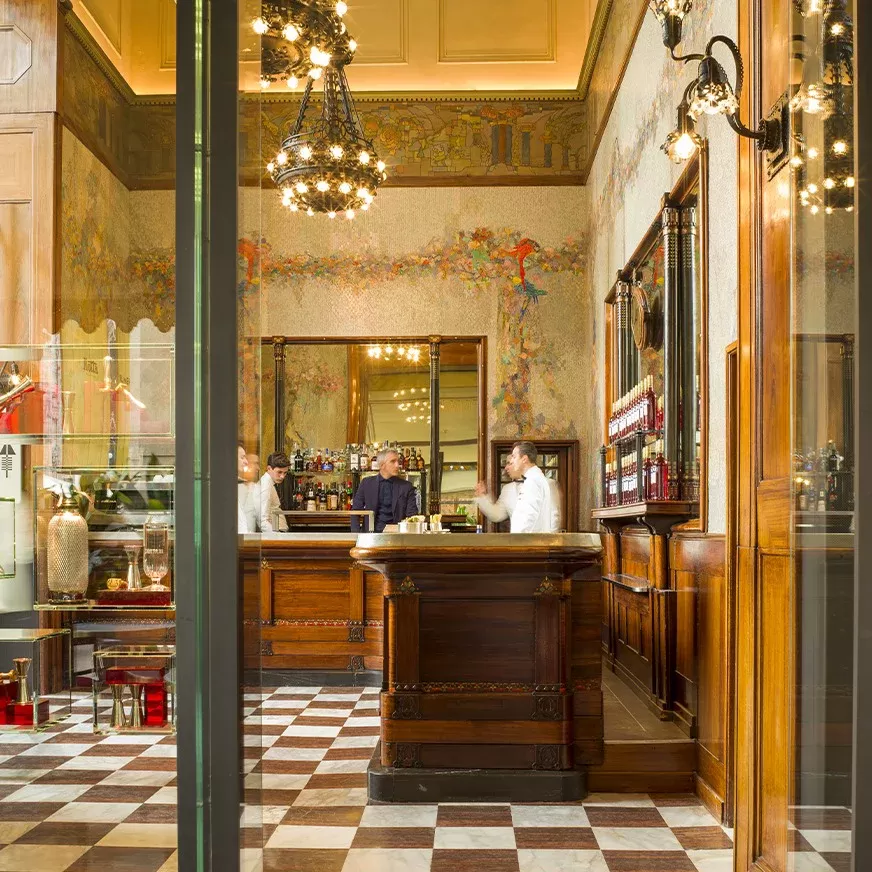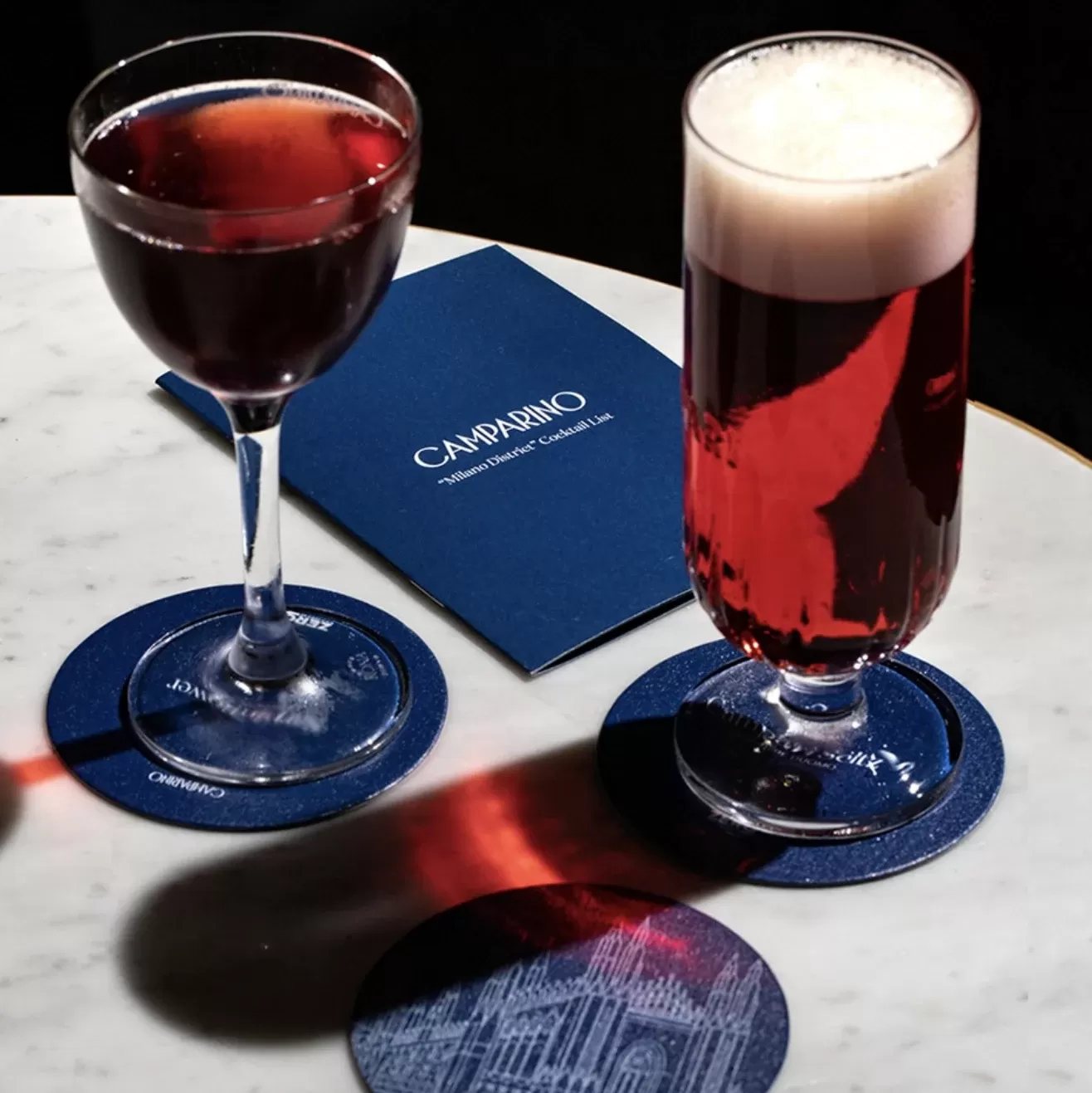 P.za del Duomo, 21, 20121 Milano MI
Iter
Just around the corner from MAG, this laidback bar features whimsical design elements such as vintage posters and photographs on the walls and little hot air balloons and model airplanes hanging from the ceiling. The theme is an itinerant voyage, so every six months the focus shifts to a different country. Currently, it highlights Scotland, with a whisky-heavy cocktail list and dishes like a mille-feuille of fish and chips, but you can always find classics like spaghetti al pomodoro and cacio e pepe.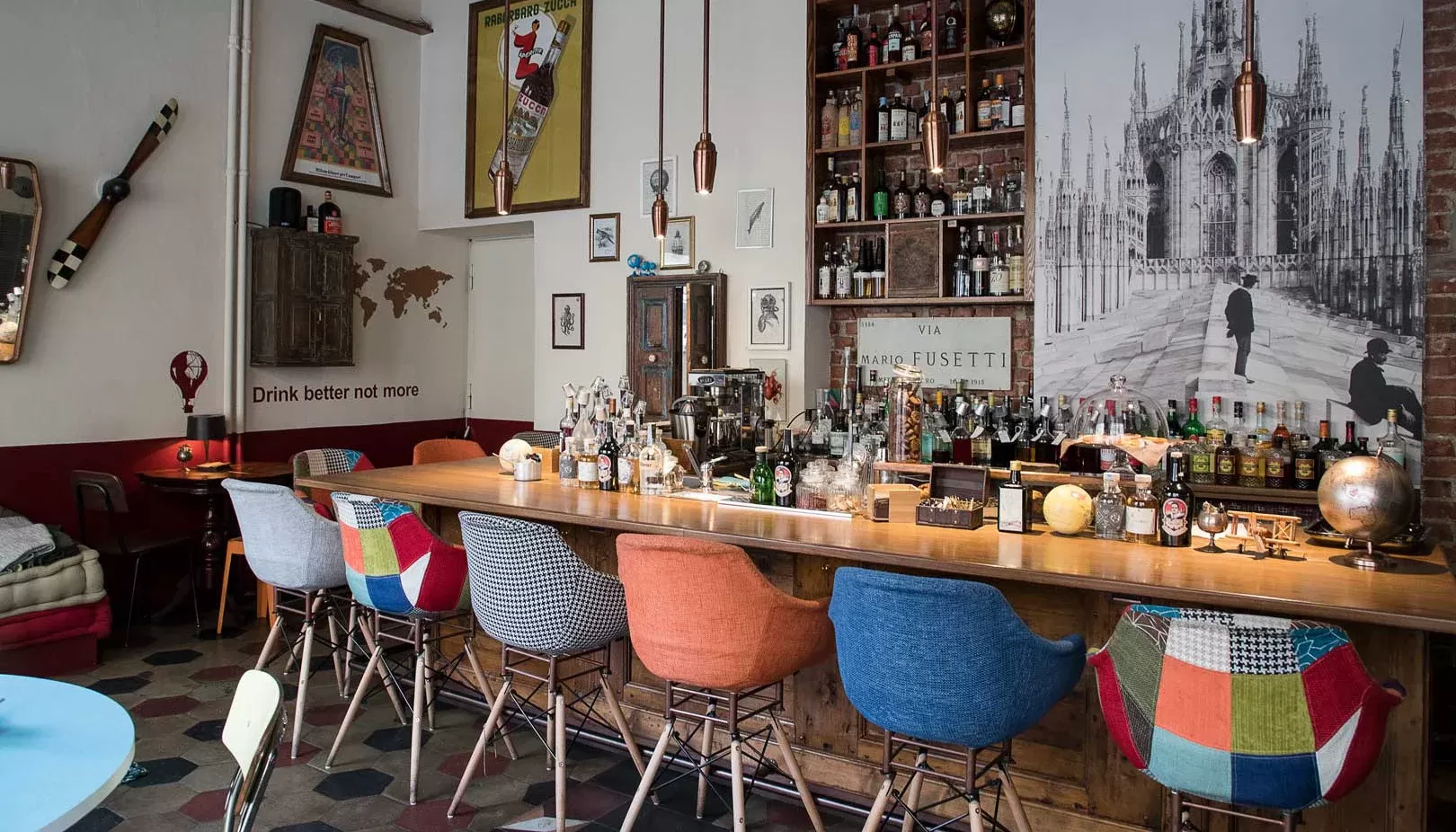 Via Mario Fusetti, 1, 20143 Milano MI
Rita
For something completely different, this tiki bar on the Naviglio Grande is a fun late-night spot. Founded by the team behind Rita & Cocktails, a reference point for cocktail-loving locals, this bar has a rum-heavy drinks list and a design that seems to transport you to the Caribbean, with tropical leaf print wallpaper and touches of bamboo. This is the place for an energetic atmosphere and tropical drinks like daiquiris, mai tais, and piña coladas.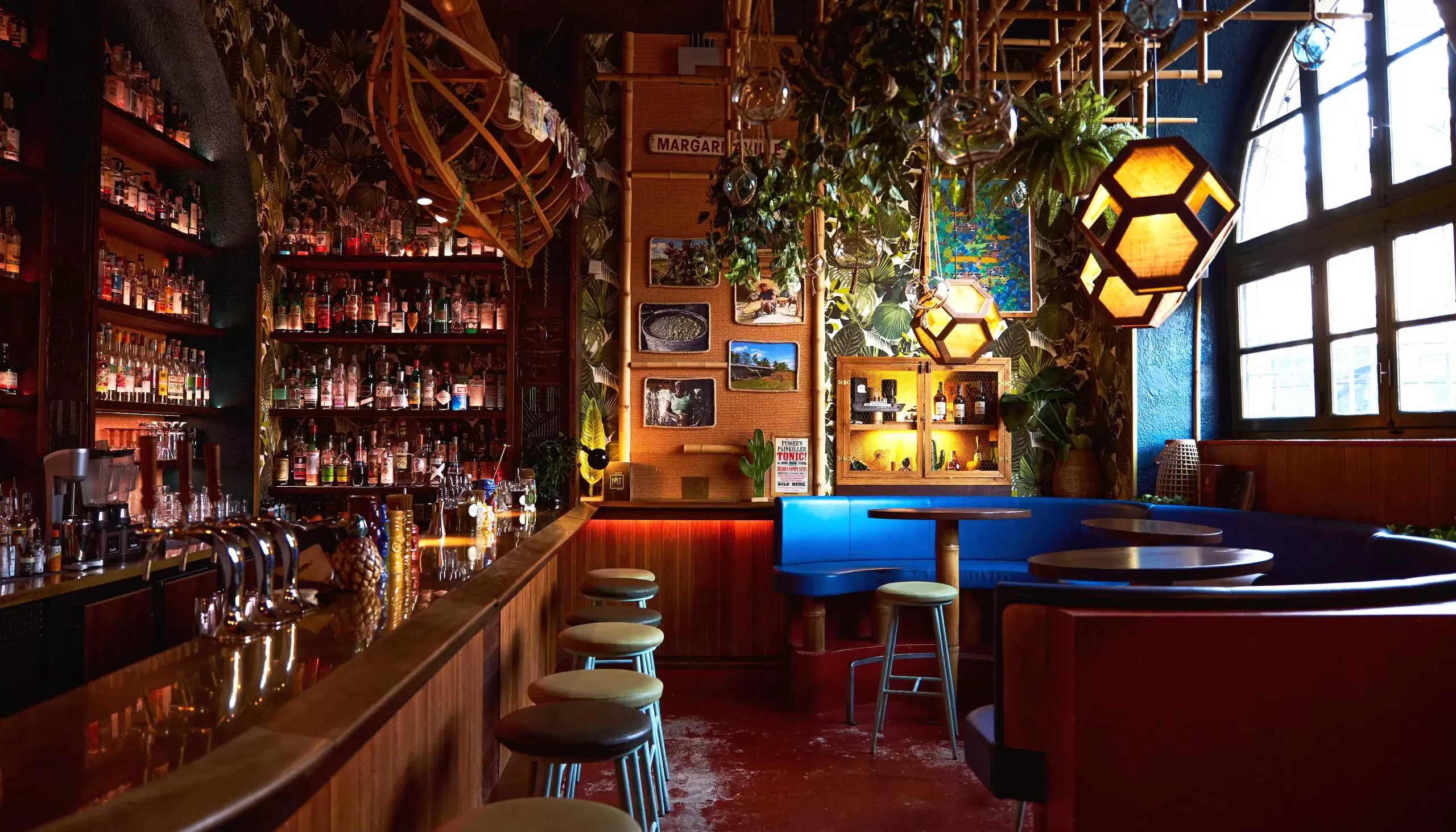 Via Angelo Fumagalli, 1, 20143 Milano MI
1930
With a secret location, this speakeasy on the World's 50 Best Bars list is one of Milan's most exclusive bars. According to a representative for the group, there is a membership card for the lucky few with a phone number to contact for reservations. If you manage to get in, you'll find yourself in a dimly lit salon-like space filled with vintage furniture and décor, and cocktails are extremely creative, both in taste and presentation.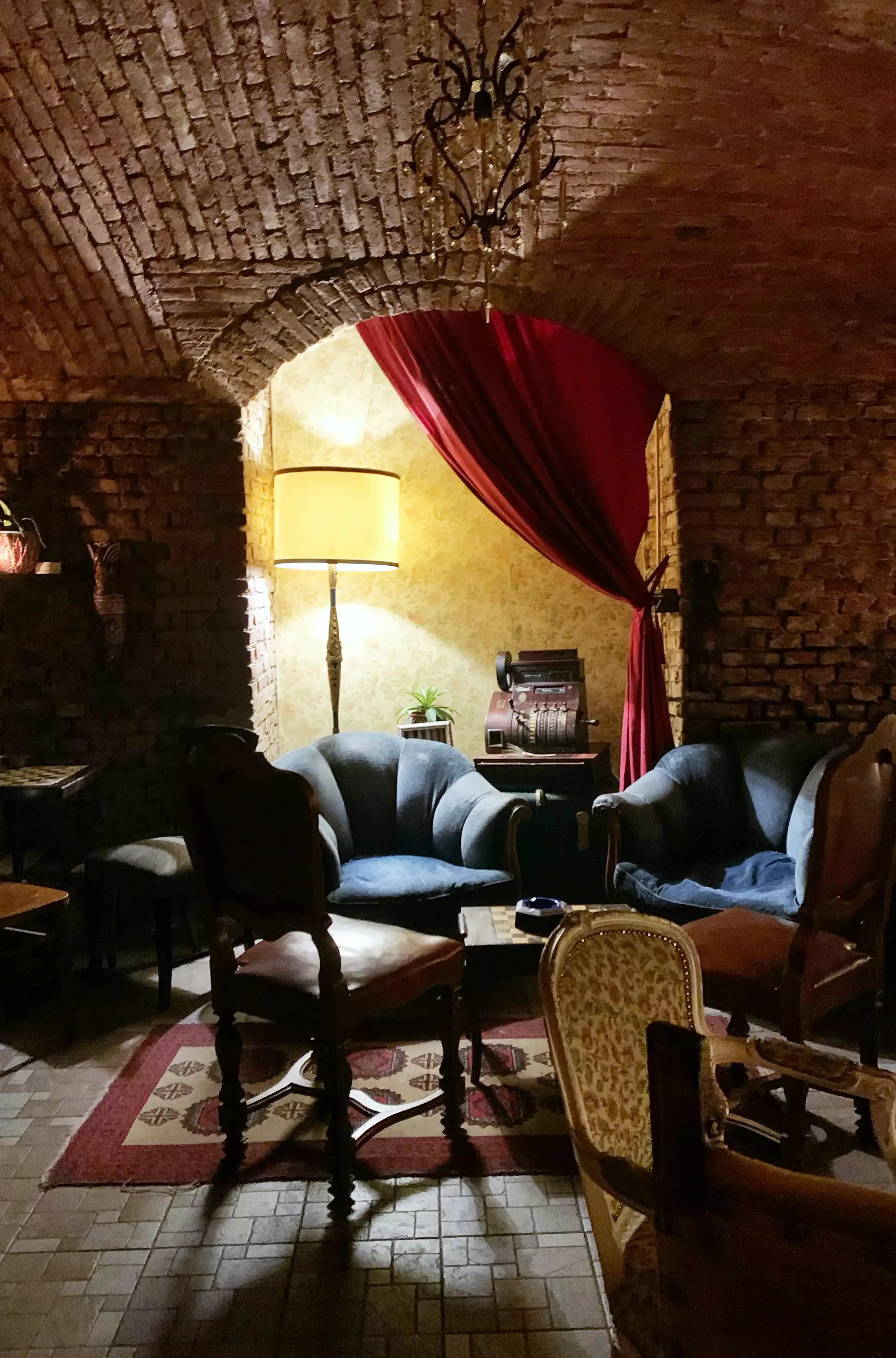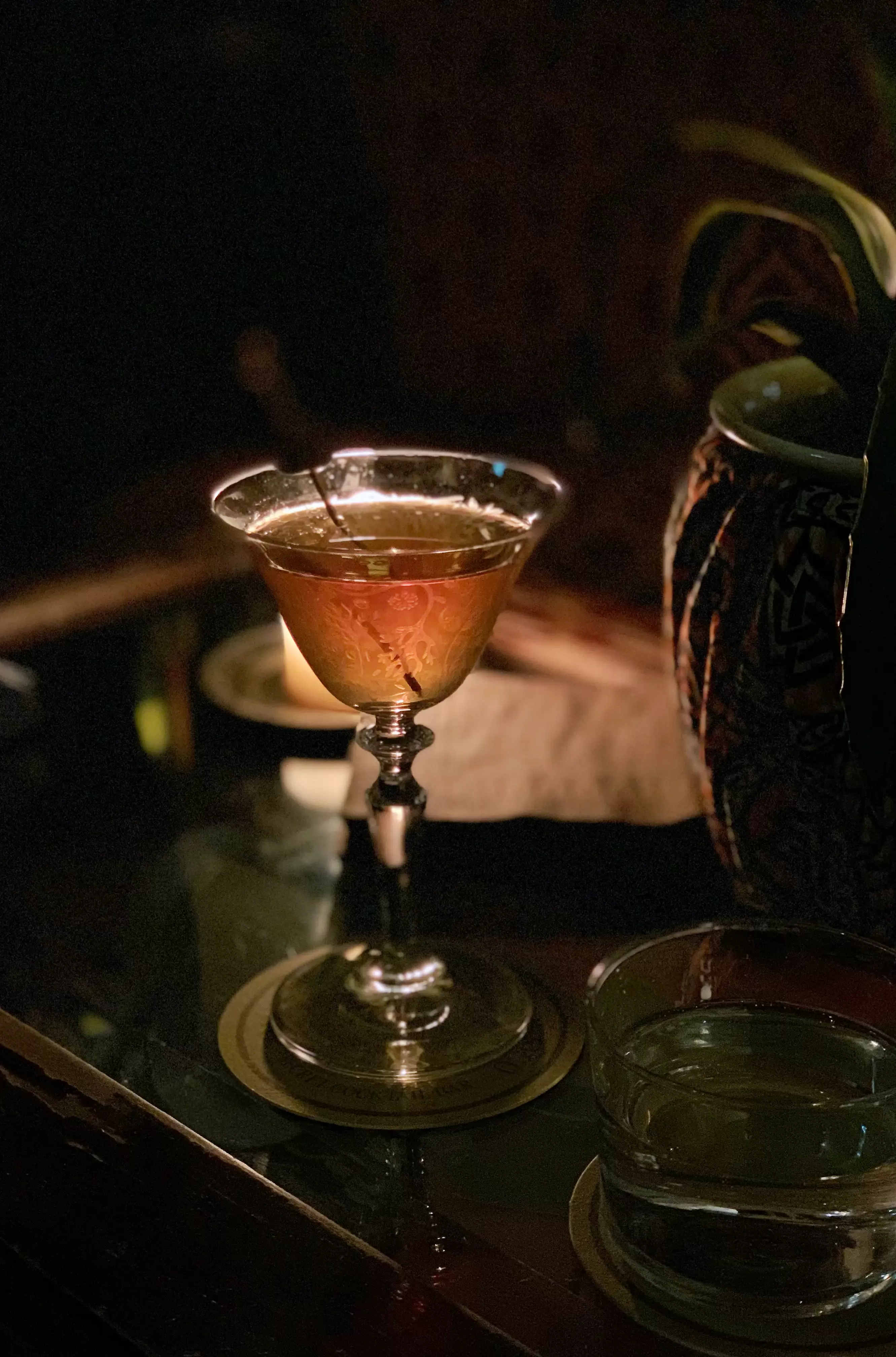 Secret location
10_11 Bar
It's a toss-up whether the best thing about this new bar – located inside the Portrait Milano – is the chic interior design, the fantastic cocktails, or the people watching. Snag a stool at the nine-metre-long counter or a sofa in the library lounge and prepare to see a parade of the city's most stylish denizens. Afterwards, head to the adjoining restaurant to try the dish that has the whole city talking: a sophisticated take on pasta in bianco by promising young chef, Alberto Quadrio.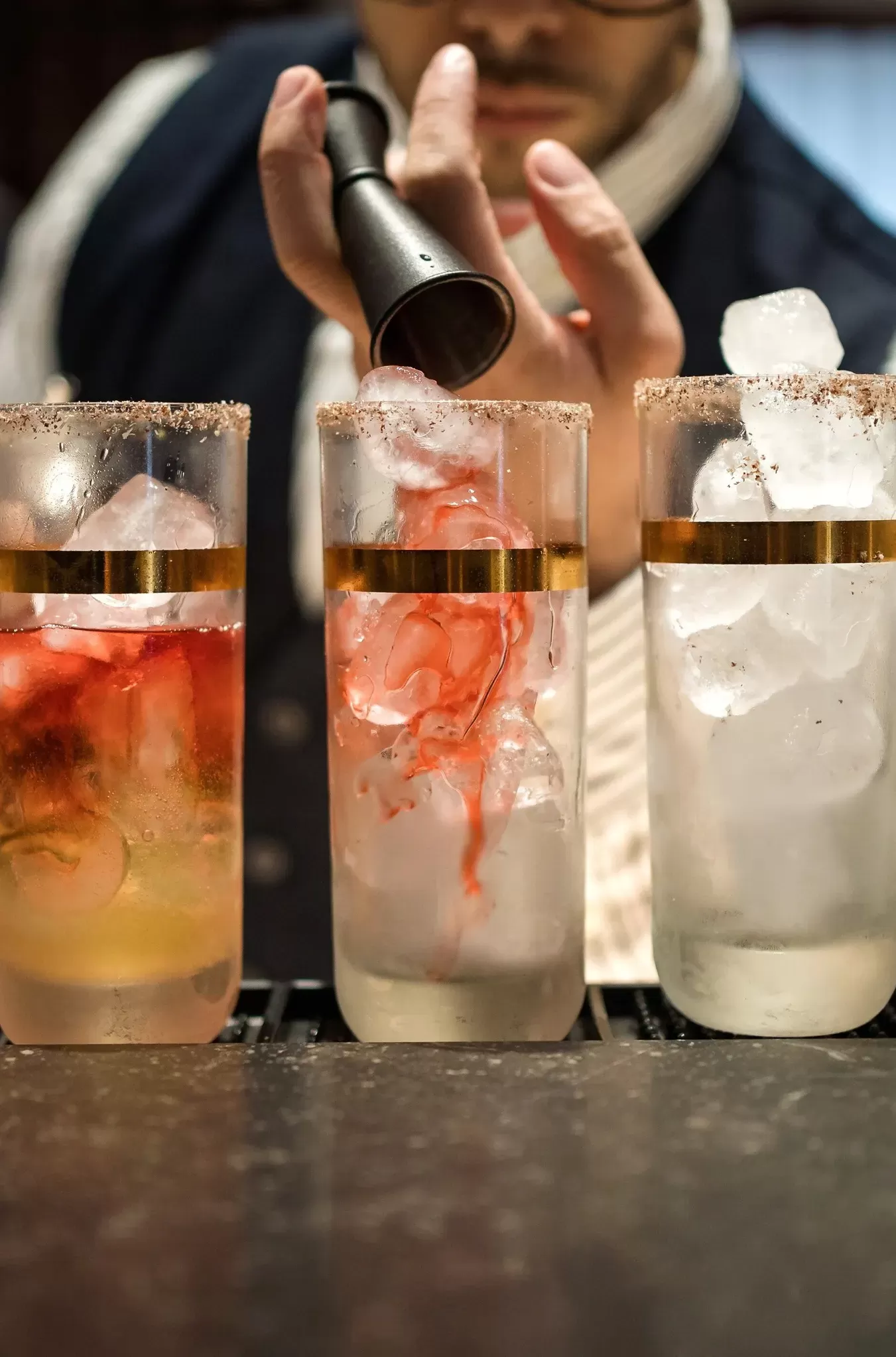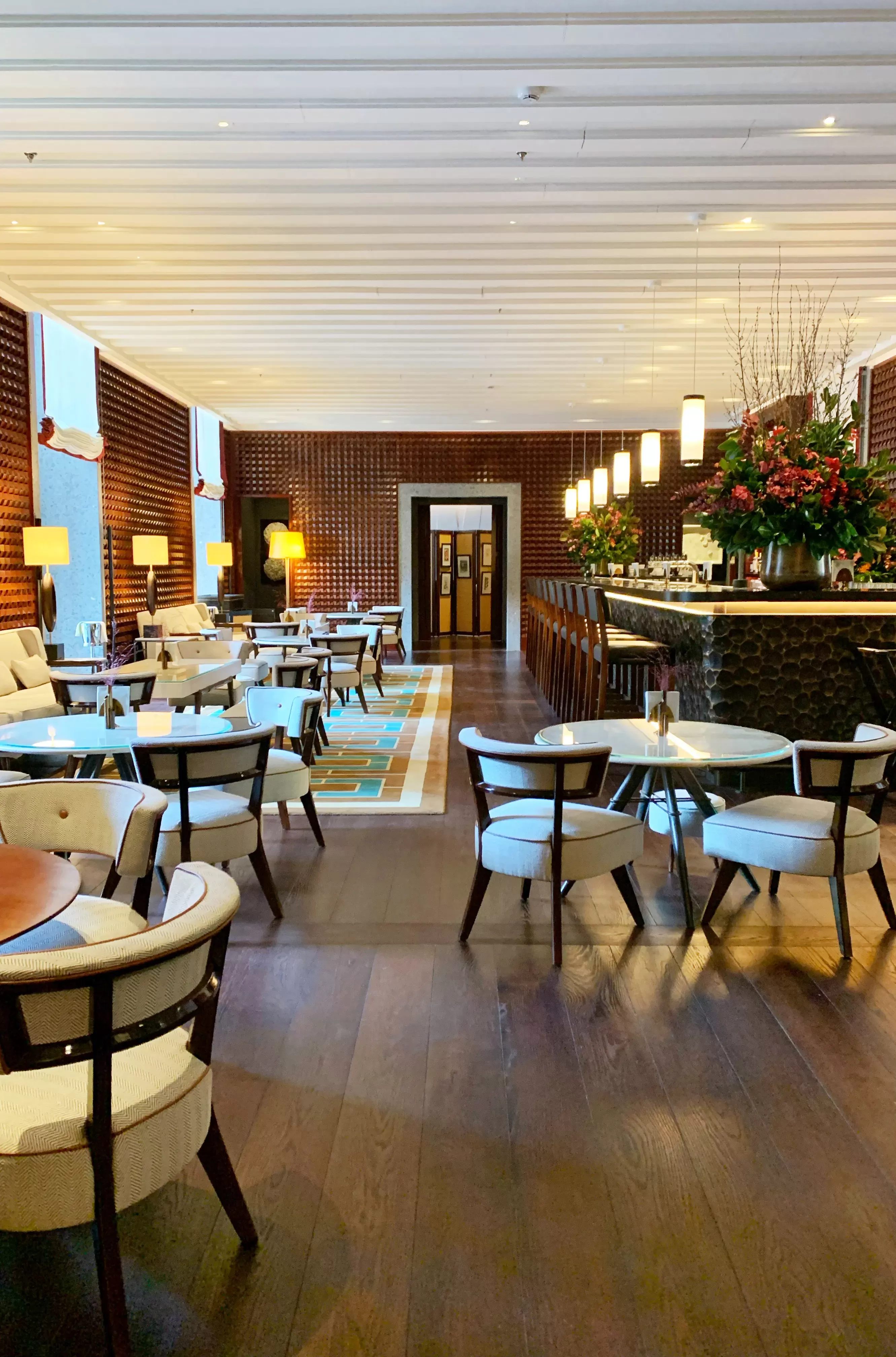 Via Sant'Andrea, 10, 20121 Milano MI
For further recommendations or assistance around fashion week, please contact your lifestyle manager or Quintessentially's Milan office.